Cumberland Furnace, TN Homes for Sale
Cumberland Furnace, TN Homes for Sale
September 27, 2023
Nestled in the picturesque rolling hills of Dickson County, Cumberland Furnace, Tennessee, offers a blend of rich history, natural beauty, and rural charm. For those considering a move to this quaint region, you're embarking on a journey to a place where community values run deep and the pace of life is both peaceful and rejuvenating.
Established in the late 18th century and bearing witness to the evolution of the iron industry, Cumberland Furnace echoes tales of pioneering spirits and the birth of a nation. Today, it presents a harmonious blend of its storied past with the conveniences of modern living, making it a unique spot to call home.
Finding a home in Cumberland Furnace can be an exciting venture, given the wide variety of housing options, from historic homesteads that tell tales of yesteryears to modern homes designed for contemporary comforts. Whether you're looking for sprawling acreages, riverfront properties, or a cozy cottage in the heart of town, Cumberland Furnace offers a home for every dream.
This guide aims to provide you with essential insights, practical tips, and a taste of what life can be like in this beautiful part of Tennessee. From understanding the local real estate market to integrating into the tight-knit community, let's embark on this journey of finding your perfect home in Cumberland Furnace.
Housing Market
Cumberland Furnace, TN, is an intriguing tapestry of history and modernity, and this duality is well-reflected in its housing market. The town boasts a selection of historical homes, some of which date back to the 19th century, imbued with architectural designs reminiscent of the period. These homes often carry with them the charm of wrap-around porches, high ceilings, and hardwood floors. Such properties, rich in character and stories, are highly sought after, not only for their intrinsic value but for the ambience of nostalgia they offer.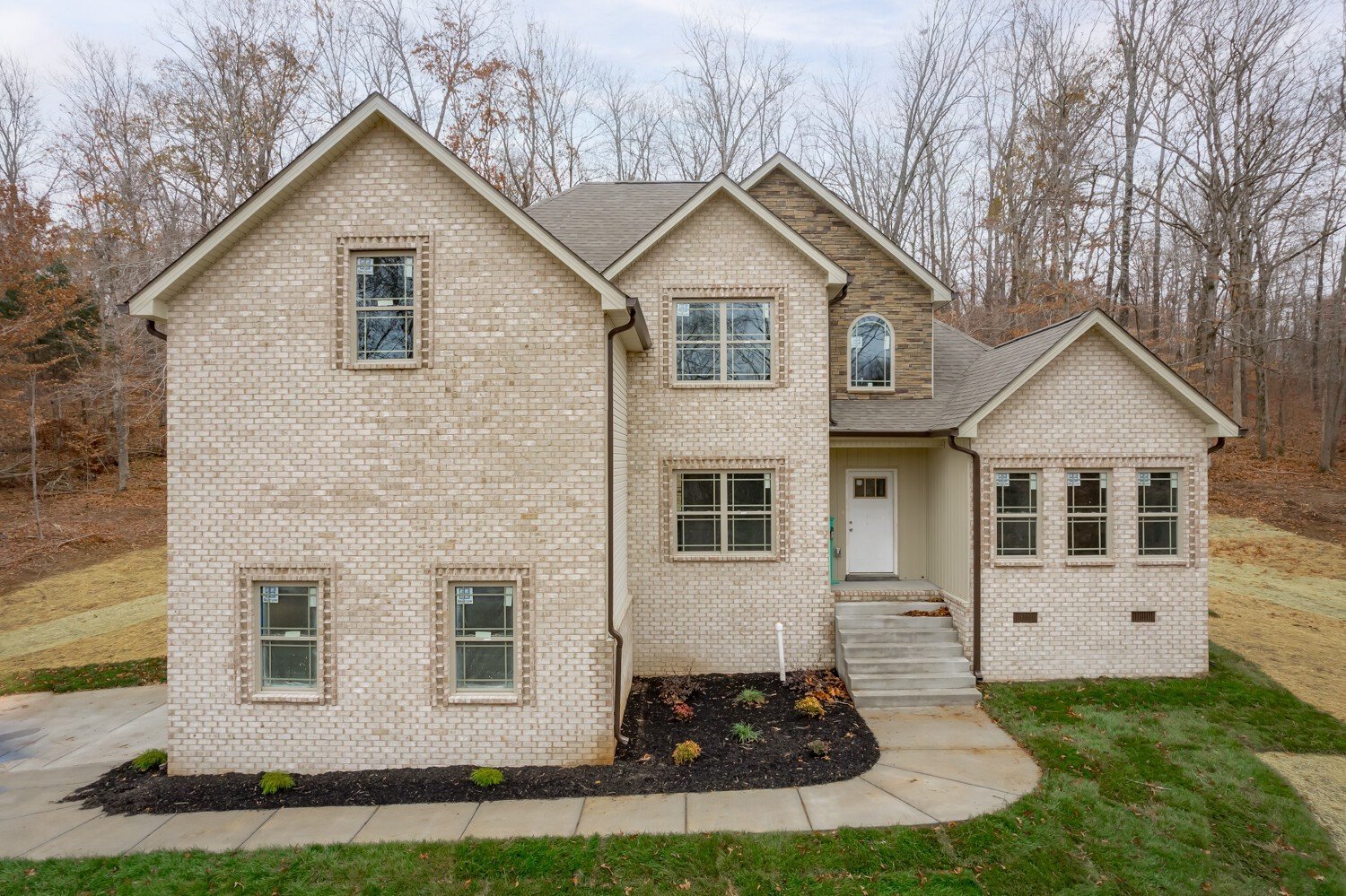 On the other hand, as with any evolving town, Cumberland Furnace also witnesses a steady influx of newer constructions. These contemporary homes cater to the modern homeowner, equipped with the latest amenities and built with energy efficiency in mind. They provide a contrast to the historical properties, showcasing open floor plans, state-of-the-art appliances, and designs that cater to current lifestyle demands.
The land diversity in Cumberland Furnace further enriches its housing market. There are sprawling acreages perfect for those who dream of a farmhouse lifestyle, complete with ample space for gardening or perhaps a horse or two. Simultaneously, there are more modest plots in the heart of the community, suitable for those who prioritize closeness to neighbors and communal amenities.
Price points in Cumberland Furnace can vary significantly based on the type, age, and location of the property. Historical homes, especially those impeccably preserved, can command a premium, while newer constructions might fetch prices reflective of the modern amenities they offer. It's also worth noting that the scenic beauty and rich history of the town have caught the eye of many a vacationer, leading to a modest yet growing demand for vacation homes and rentals. This adds an interesting dynamic to the housing market, providing opportunities for those considering investment properties.
Nearby Cities
When exploring the area around Cumberland Furnace, TN, one can't help but delve into the diverse housing markets, lifestyles, and unique attributes of its neighboring cities.
Dickson, for instance, is one of the larger cities close to Cumberland Furnace and serves as a commercial hub for the region. Its housing market is a bit more varied, catering to a broader audience, from young professionals to retirees. Being a more urban center, Dickson offers a range of housing types, from apartments and townhomes to single-family residences. The lifestyle here is a blend of suburban comfort and city conveniences, with a plethora of shopping centers, restaurants, and entertainment options. Yet, Dickson also offers pockets of tranquility, with parks and recreational areas that let residents bask in nature.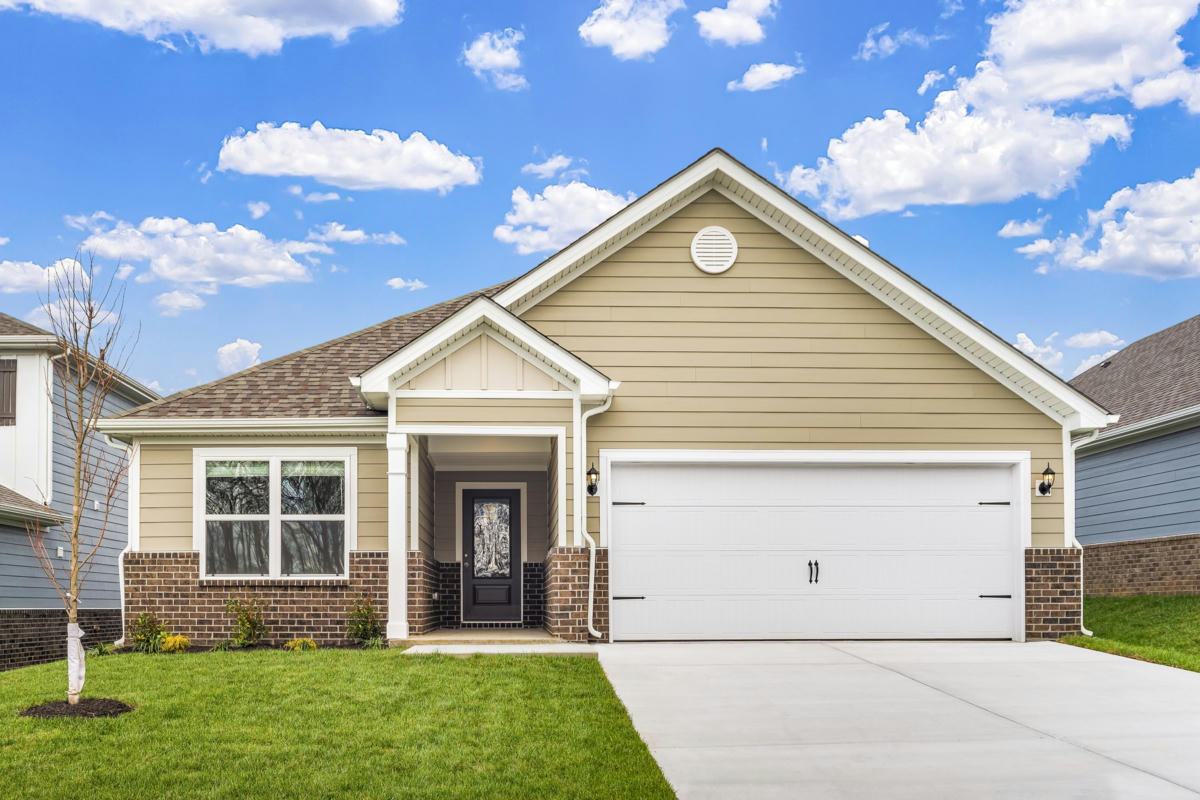 Charlotte, the county seat of Dickson County, carries with it a unique, small-town charm. Its housing market is quaint and primarily consists of single-family homes that range from historical gems to newer constructions. Life in Charlotte is peaceful, and its community is tight-knit. What makes Charlotte stand out is its commitment to preserving history, evident in its well-maintained public buildings and the pride with which locals share stories of the town's past.
Vanleer, a stone's throw away from Cumberland Furnace, is a smaller town with a housing market that leans heavily towards the rural side. Here, you'll find larger plots of land and homes that offer a taste of the countryside. The lifestyle in Vanleer is relaxed and in tune with nature. Unique to Vanleer is its community spirit; it's a place where neighbors know each other and where community events, from potlucks to parades, hold significant importance.
Each of these cities, while close in proximity to Cumberland Furnace, offers a distinct flavor and feel. Whether it's the bustling energy of Dickson, the historical allure of Charlotte, or the pastoral beauty of Vanleer, the region promises a rich palette of experiences for prospective homeowners and visitors alike.
Top Neighborhoods
Cumberland Furnace, TN, is a gem of a town with various neighborhoods that cater to different preferences, each brimming with its own character and charm.
One of the notable neighborhoods in Cumberland Furnace is the Historic Downtown area. Steeped in history and replete with old-world charm, this part of town boasts beautifully restored homes that echo tales of the past. The tree-lined streets, coupled with the grandeur of Victorian and Colonial architecture, make this neighborhood a top choice for those who appreciate a dash of history with their modern-day living. Residents here also benefit from the proximity to local shops, eateries, and the town's community events.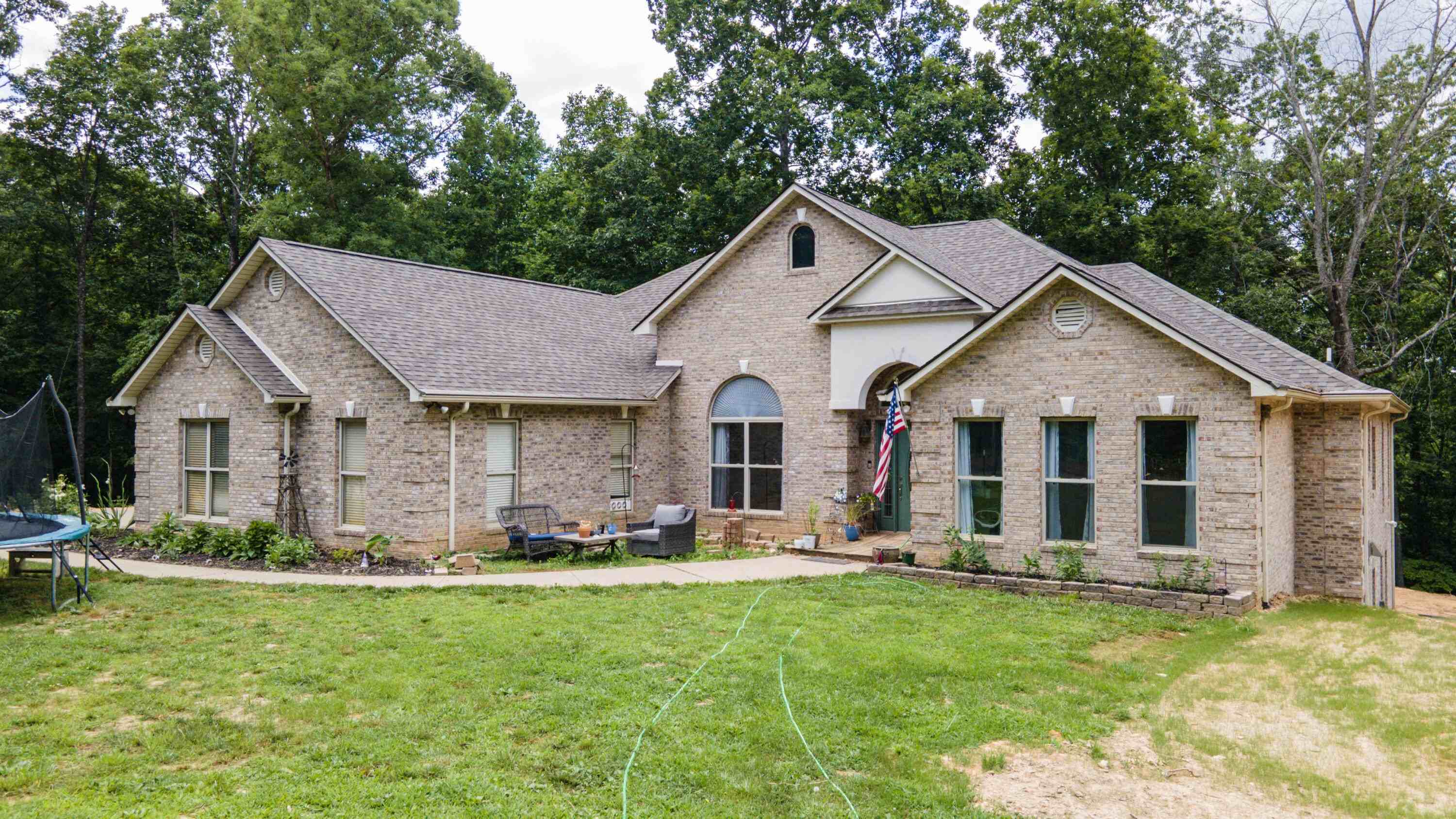 On the outskirts of the town lies the Riverfront district. As the name suggests, properties here often come with the serene backdrop of the river, offering a peaceful retreat for homeowners. The homes in this neighborhood range from cozy cottages to grand estates, many with the added luxury of private docks. The lifestyle here is very much influenced by the river, with residents often enjoying fishing, boating, or simply taking in the mesmerizing sunset views over the water.
For those who seek more seclusion and a connection with nature, the Woodland Estates neighborhood is a top contender. Tucked amidst dense woods and undulating landscapes, the properties here are spaced out, offering a greater sense of privacy. The homes are a mix of contemporary builds and rustic retreats, with many plots offering ample space for gardens, outdoor recreation, or even hobby farms. Residents here often cite the chorus of birds and the occasional sighting of local wildlife as part of the everyday charm of living in this enclave.
Lastly, the Green Meadows community is perfect for young families and first-time homeowners. Designed with a sense of community in mind, this neighborhood features homes that are modern, efficient, and moderately priced. The community often comes alive with neighborhood potlucks, children playing in the parks, and residents taking evening strolls.
Each of these neighborhoods in Cumberland Furnace offers a unique living experience, catering to diverse lifestyles and preferences, ensuring that everyone can find their perfect nook in this charming town.
Top Condos & Townhomes
While Cumberland Furnace, TN, is primarily recognized for its single-family homes and historical properties, it also offers a select range of condo and townhome communities that cater to those who prefer low-maintenance living with a sense of community.
Cumberland Landing is one of the top choices among condo enthusiasts. Located strategically near the heart of town, this community provides residents with modern amenities, such as a swimming pool, a fitness center, and shared green spaces. The condos here feature spacious interiors, updated kitchens, and balconies that offer views of the surrounding landscapes. What makes Cumberland Landing particularly appealing is its proximity to local shops, eateries, and transportation hubs.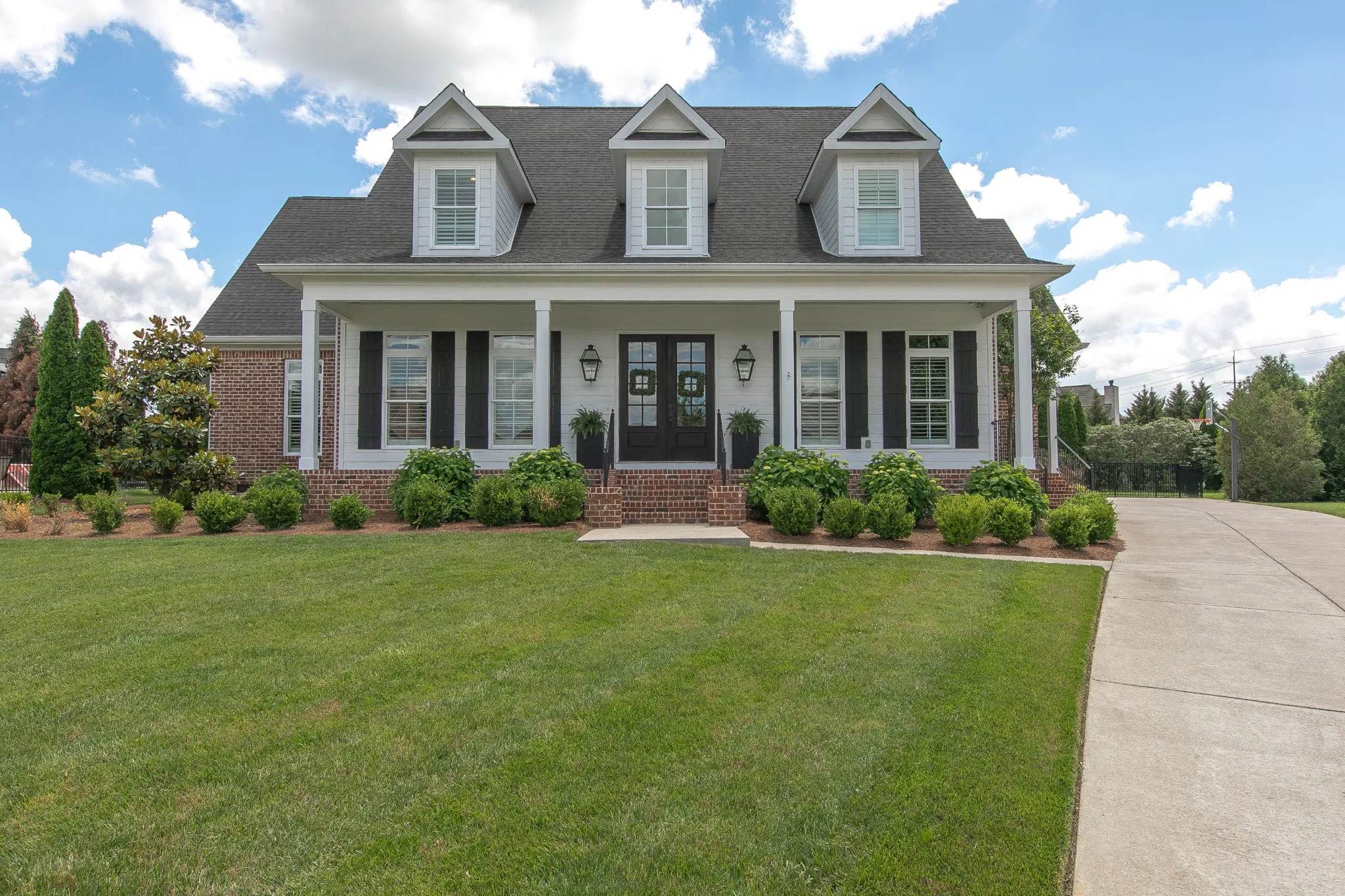 Maplewood Estates, a townhome community, presents a harmonious blend of convenience and community spirit. Each townhome boasts multi-level living spaces, attached garages, and private patios. The community is known for its well-maintained pathways, ideal for evening walks, and a central playground that becomes a gathering spot for families in the evenings and weekends. Residents of Maplewood Estates often speak highly of the sense of neighborliness and the various community events that are organized throughout the year.
The Residences at Furnace Creek is another notable mention. This newer condo community exudes a touch of luxury, with units that offer hardwood floors, stainless steel appliances, and open-concept designs. One of its standout features is the rooftop deck, providing residents with a place to unwind and take in panoramic views of the town and the distant hills. Its location is also a plus, with easy access to main roads without compromising the tranquility one would expect from Cumberland Furnace living.
Whether you're a young professional looking for a modern condo, a retiree seeking the ease of townhome living, or simply someone who relishes the community aspect of these types of residences, Cumberland Furnace has a few standout options to consider. Each community, with its unique offerings and sense of belonging, ensures that residents enjoy the best of both worlds – the charms of a small town and the conveniences of condo and townhome living.
Cost of Living
Cumberland Furnace, TN, with its serene landscape and tight-knit community, offers a cost of living that can be a pleasant surprise, especially when compared to the more metro cities and parts of the USA.
In the bustling hubs like New York City, San Francisco, or Los Angeles, the cost of housing can be staggering. Monthly rents and mortgage payments in these cities can often surpass the entire monthly living expenses for a resident in Cumberland Furnace. Here, the housing market is more accessible, with options ranging from historic homes to newer constructions, all available at a fraction of the price you'd find in major urban centers.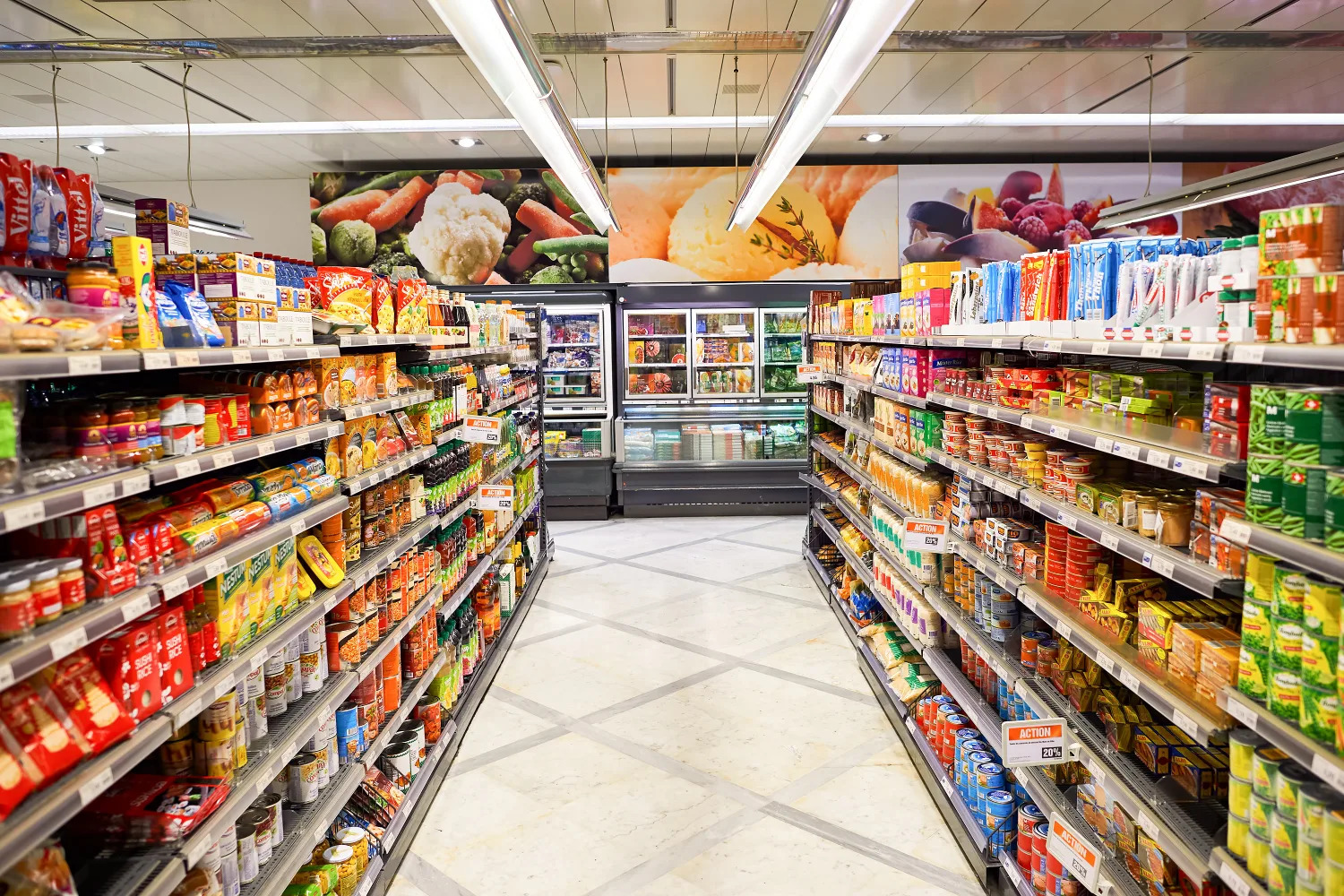 Beyond housing, daily essentials such as groceries, transportation, and utilities also tend to be more affordable in Cumberland Furnace. While you might pay a premium for a gallon of milk or a loaf of bread in cities like Chicago or Seattle, in Cumberland Furnace, the prices are more grounded and reflective of the local economy and availability.
Another aspect to consider is transportation. In sprawling cities like Atlanta or Houston, residents often grapple with long commutes, high gas prices, and expensive public transportation. In contrast, Cumberland Furnace, with its compact layout and lesser traffic congestion, offers shorter commute times and generally less expenditure on transportation.
Healthcare and education, two major pillars of any community, are also comparatively affordable in Cumberland Furnace. While metro cities often see soaring healthcare costs and expensive private schooling, this Tennessee town provides quality services without the hefty price tag.
Recreation and entertainment, from dining out to attending local events, can be enjoyed without burning a hole in your pocket in Cumberland Furnace. Whereas a night out in a city like Miami or Boston could be quite costly, here you can enjoy quality time without the financial strain.
All in all, Cumberland Furnace, TN, presents a cost-effective living scenario, especially when juxtaposed with the pricier metro cities in the USA. While you might trade the hustle and bustle of city life for a quieter, more laid-back environment, the financial benefits and quality of life can be compelling reasons to consider this charming town as your home.
Restaurants and Dining
Cumberland Furnace, TN, might be enveloped in a serene, small-town ambiance, but when it comes to dining options, it presents a delightful array of choices that caters to both local palates and visiting food enthusiasts.
One of the most beloved spots in town is "The Furnace Café." This local eatery, steeped in history and tradition, offers classic Southern fare that warms the soul. From their famous fried chicken to hearty grits and gravy, every dish tells a story of the region's rich culinary legacy. The café's rustic interiors, replete with antique décor and wooden beams, only add to the charm, making diners feel as if they've traveled back in time.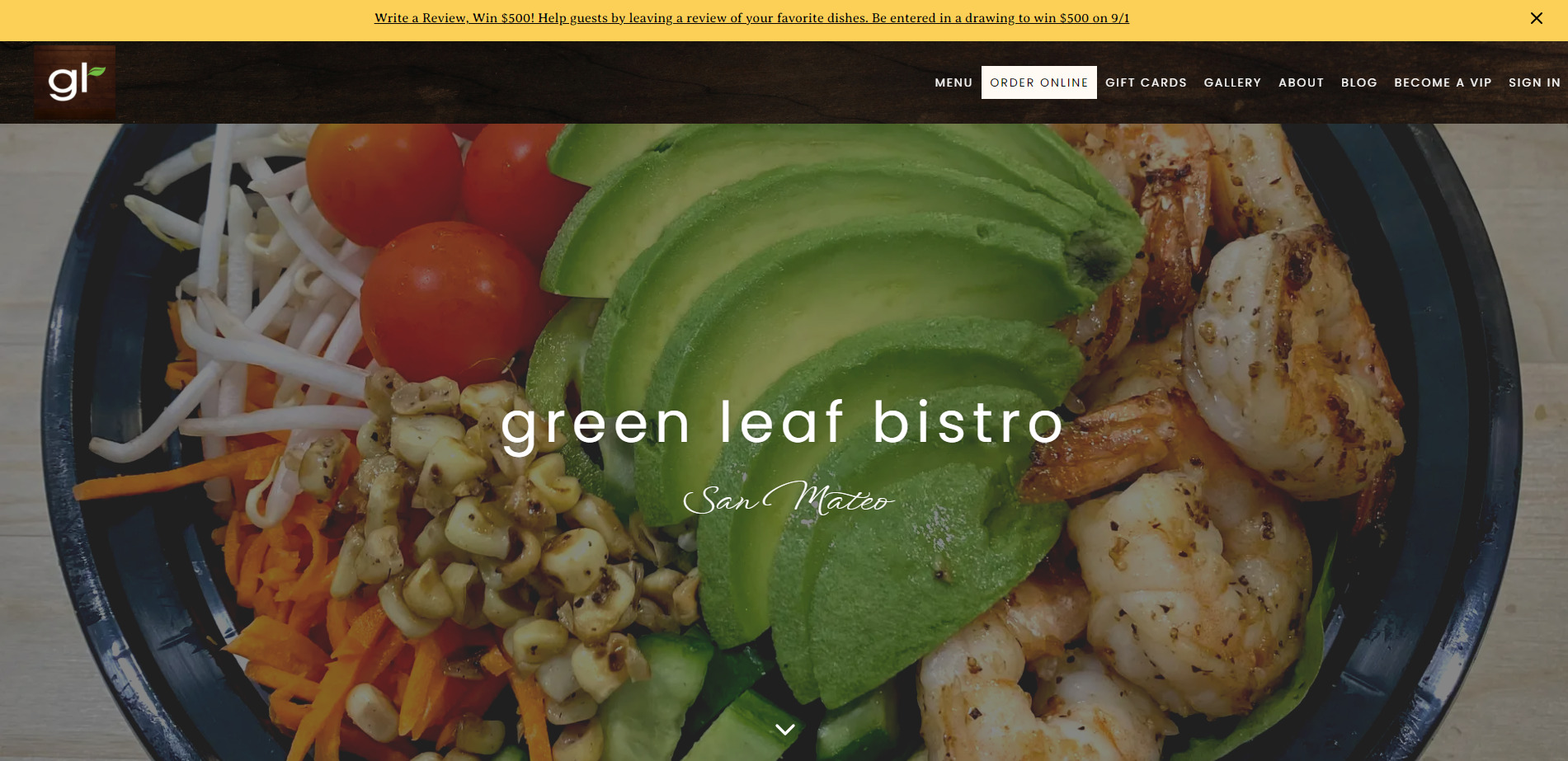 For those with a penchant for BBQ, "Smokey Ridge Grill" is a must-visit. This family-owned establishment takes pride in its slow-cooked meats, which are smoked to perfection over hickory wood. The pulled pork sandwiches and the ribs, slathered in their signature sauce, have earned a reputation far and wide. On weekends, it's not uncommon to see a line outside the door, with locals and visitors alike eagerly waiting for their BBQ fix.
If you're in the mood for something lighter, "Green Leaf Bistro" offers a refreshing take on farm-to-table dining. This quaint eatery sources its ingredients from local farms, ensuring that every dish is fresh and seasonal. Their salads, brimming with crisp vegetables and artisanal cheeses, and their delectable sandwiches, from turkey avocado wraps to roasted vegetable paninis, offer a delightful break from the heavier Southern staples.
Lastly, for those sweet cravings, "Cumberland Confections" is a local treasure. This bakery, with its tantalizing display of pastries, pies, and cakes, has been a favorite spot for dessert aficionados. Their pecan pie and red velvet cake, in particular, have been dubbed as "heavenly" by many a satisfied customer.
While Cumberland Furnace might not boast the vast culinary landscape of a metropolitan area, it offers sincere, heartfelt dining experiences. Each restaurant and eatery, with its unique flavors and ambiance, paints a vivid picture of the town's love for good food and community bonding.
Shopping and Entertainment
Nestled in the picturesque landscapes of Middle Tennessee, Cumberland Furnace is a haven for those seeking a retreat from the hustle and bustle of urban life. Though it might be a small community, it offers its own unique brand of entertainment and shopping for locals and visitors alike.
A journey through Cumberland Furnace wouldn't be complete without a visit to some of its charming local shops. The town boasts a range of antique stores where history enthusiasts can scour the shelves for relics from the past. Vintage furniture, heirloom jewelry, and collectibles that harken back to a bygone era can be discovered in these nooks. For those with a penchant for handcrafted goods, various artisans in the vicinity produce everything from pottery to handwoven textiles, making shopping a delightful experience for those in search of something distinctive.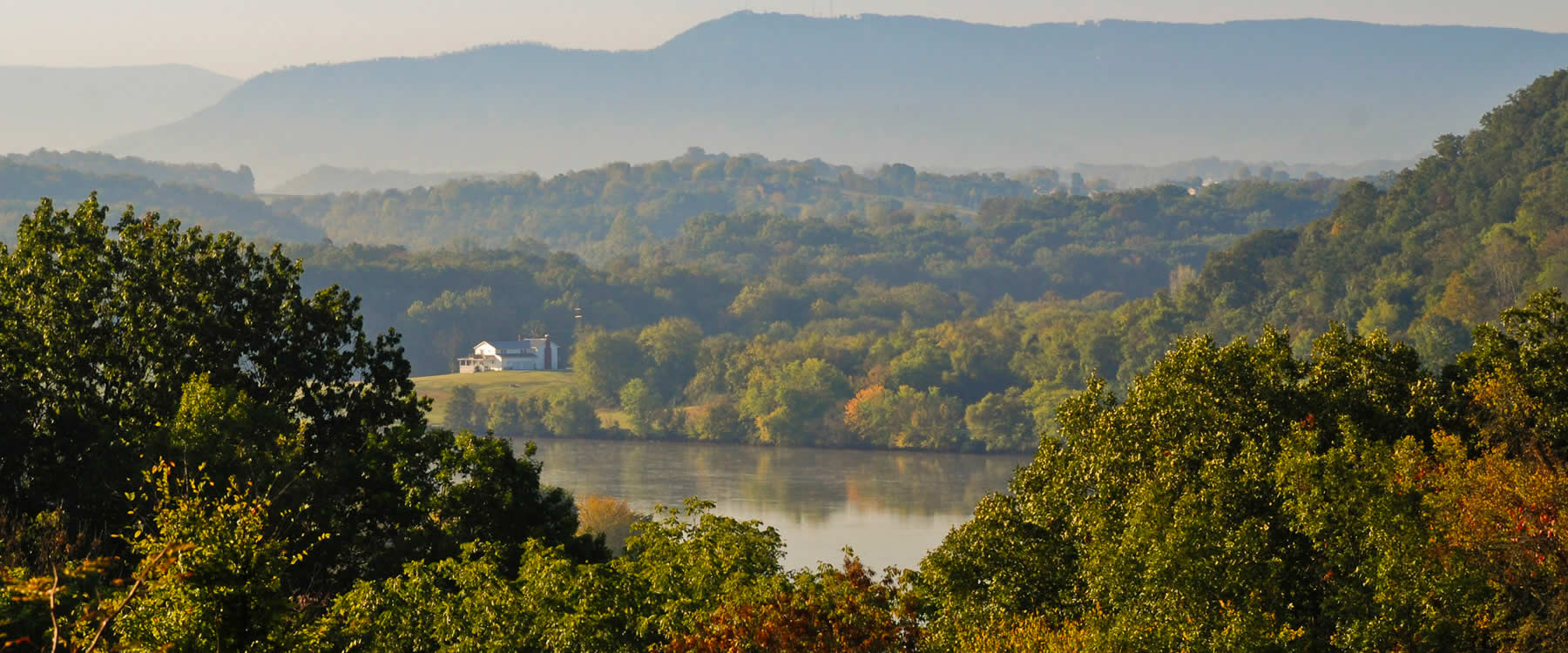 When it comes to entertainment, Cumberland Furnace offers a range of activities that cater to different tastes. Outdoor enthusiasts can revel in the beauty of the surrounding nature, with trails that beckon hikers and bikers alike. Nearby parks and recreational areas provide serene spots for picnicking and bird-watching. For those looking to immerse themselves in the local culture, community events, from farm fairs to music festivals, paint a vivid picture of life in this Tennessee enclave. And as the sun sets, one might even find themselves toe-tapping to live music in one of the town's cozy establishments or gathering with locals for a community potluck. All in all, Cumberland Furnace is a testament to the joys of small-town living, where entertainment and shopping are as much about the experience as they are about the destination.
Parks and Nature
Cumberland Furnace is a small community in Dickson County, Tennessee, and while it might not be as bustling as a major city, it certainly has its own unique charm when it comes to parks and nature. One of the first things you'll notice when you arrive is the serene landscape that surrounds you. The natural beauty here is hard to miss; rolling hills, lush forests, and clear streams set the tone for what can be a peaceful retreat from city life.
If hiking or bird watching are your thing, you won't be disappointed. There are trails that cater to all levels of outdoor enthusiasts, from beginner routes to more challenging terrains for experienced hikers. While traversing these paths, you're likely to spot a variety of local wildlife and plant species that call this area home. The richness of the local flora and fauna is something that often captivates both residents and visitors alike.
Fishing is another popular outdoor activity, with local rivers and lakes offering opportunities to cast a line. Whether you're a seasoned angler or a novice just looking to spend a leisurely afternoon, the waterways in and around Cumberland Furnace provide a peaceful setting for catching some fish. The streams are particularly popular in the spring and early summer when trout and other freshwater species are more abundant. It's not uncommon to see families or groups of friends gathered by the water, fishing poles in hand, enjoying the calm and quiet that this community offers.
For those interested in history along with nature, the area has a rich past that is interwoven with the landscape. Cumberland Furnace was once the site of an iron forge, and evidence of this industrial past can still be found in the form of historic sites and remnants scattered throughout the region. Walking through the area, one gets a sense of the people who lived and worked here before, adding another layer to the natural beauty that so characterizes this Tennessee gem.
Don't forget the seasonal changes that transform the landscape here as well. Autumn is particularly beautiful, with leaves on the deciduous trees turning shades of gold, orange, and red. It's a time of year when many people find themselves taking leisurely drives or walks just to soak in the vibrant colors. When winter comes around, the scenery takes on a different kind of beauty, with snow-covered hills and trees offering a tranquil backdrop for winter sports or simply a cozy afternoon by the fire.
Business and Industry
Cumberland Furnace, Tennessee, has an intriguing blend of history and modern-day enterprise. Rooted in its historical significance, it's no surprise that the town's name itself traces back to one of its earliest industries. The iron production in the 19th century, with its iconic blast furnace, played a pivotal role in shaping the community's economic landscape. While the furnace's flames no longer glow today, the spirit of industriousness has never waned.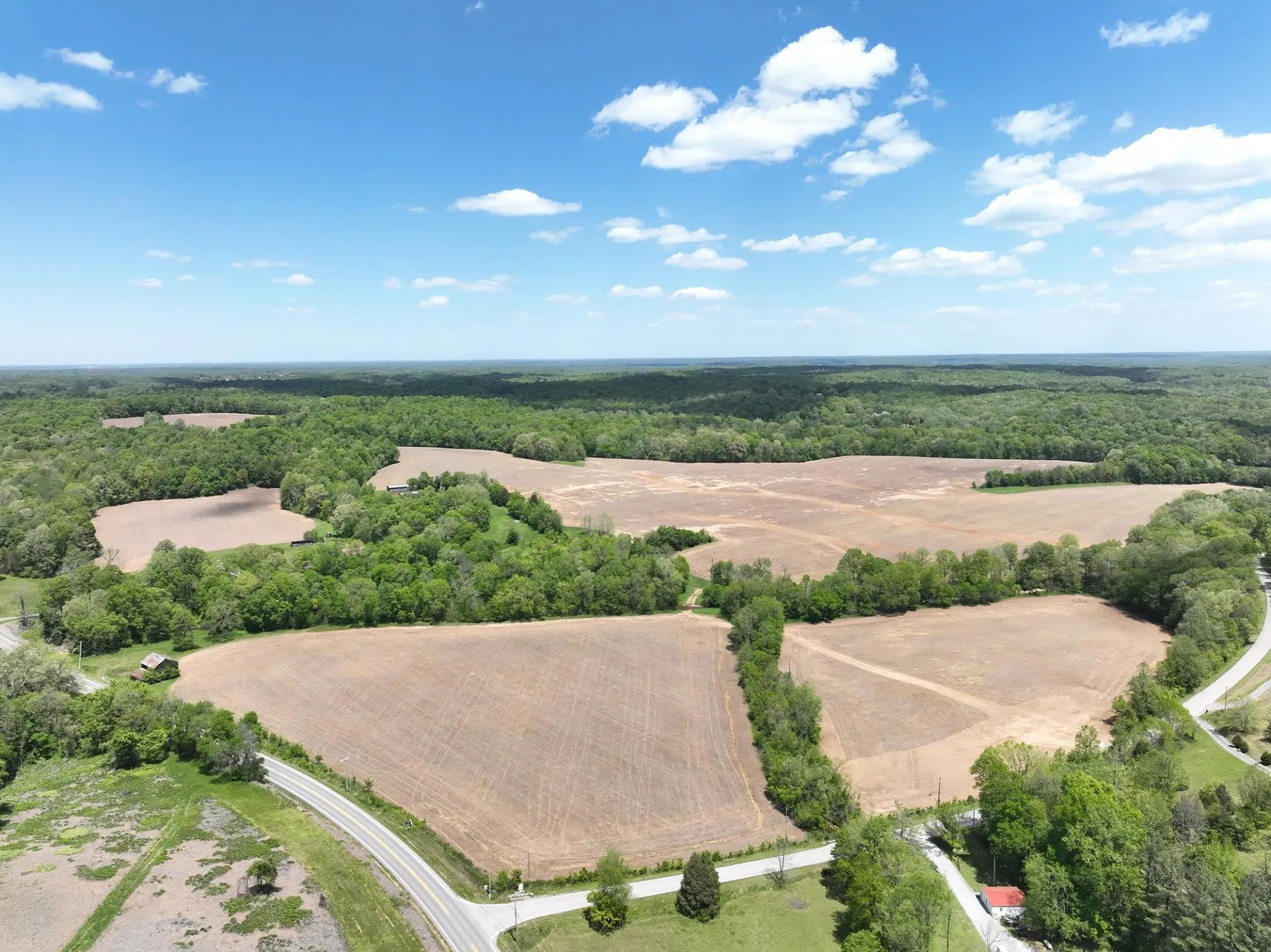 As time moved forward, the town saw a transition from heavy industry to more diversified business ventures. Agriculture has left its mark on Cumberland Furnace, with several farms dotting the landscape. These farms don't just offer produce; many have expanded to provide agri-tourism experiences, ranging from farm tours to hands-on workshops. Livestock farming, particularly cattle and poultry, also contributes significantly to the local economy.
Additionally, with the serene beauty of Middle Tennessee surrounding it, Cumberland Furnace has found a niche in the tourism sector. Local bed and breakfast establishments, quaint inns, and outdoor recreational businesses cater to visitors who come seeking a tranquil escape. Meanwhile, craft businesses thrive here too. Artisans in the community have set up small businesses that deal in handmade crafts, pottery, and other unique offerings, providing a delightful mix of tradition and contemporary artistry for both locals and tourists. Through the blend of its rich past and dynamic present, Cumberland Furnace continues to be a bustling hub of business and industry in its own unique way.
Airport and Transportation
For travelers and residents of Cumberland Furnace, Tennessee, considering air travel or seeking public transportation, there are a few key things to note. When it comes to catching a flight, Nashville International Airport is the nearest major hub. Conveniently located in the heart of the state's capital, it's roughly an hour's drive away, depending on traffic. Serving a plethora of domestic and international routes, it's a gateway for Cumberland Furnace residents to destinations near and far.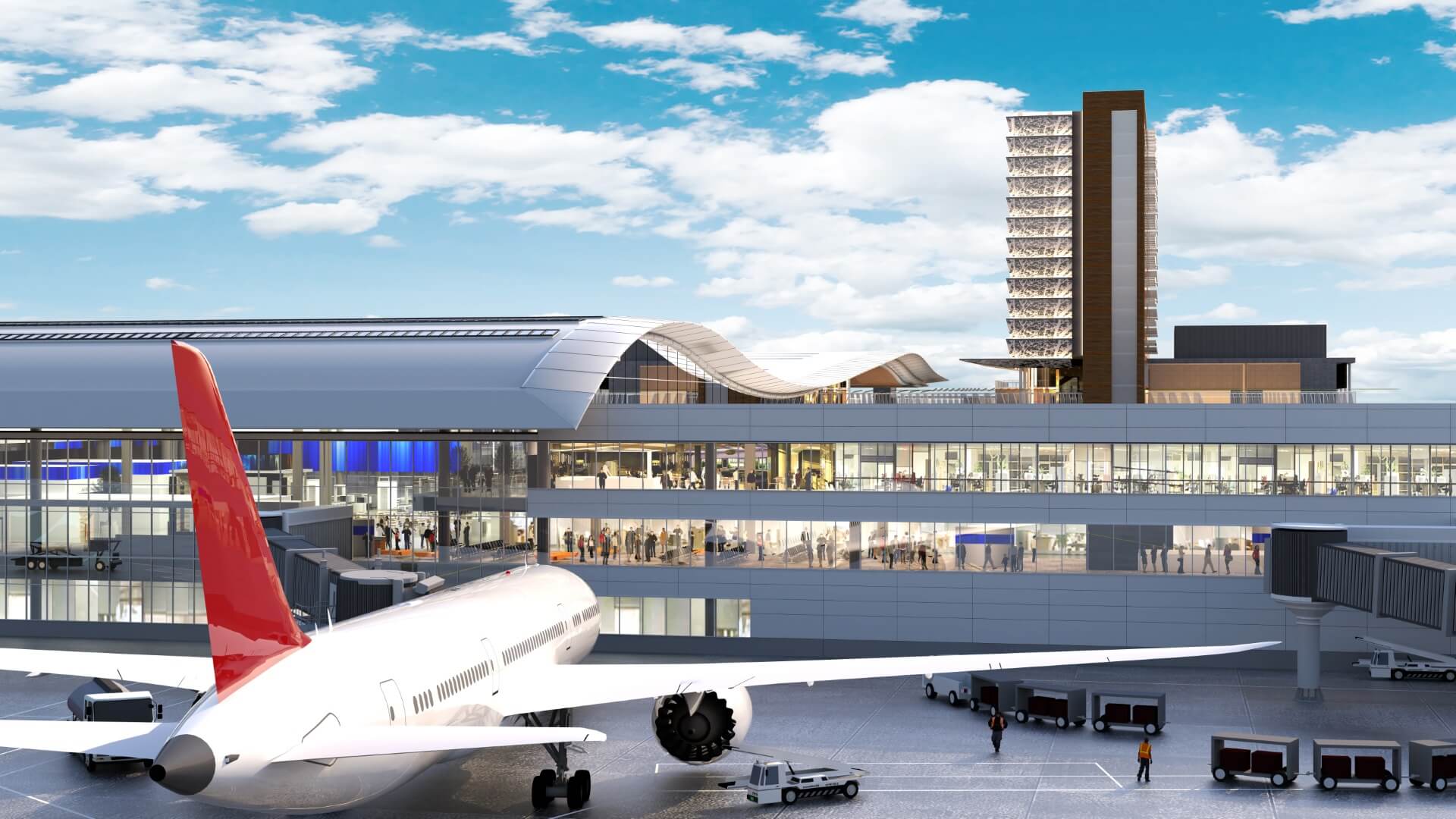 However, for those not keen on driving to the airport or those without personal transportation, options can be a bit limited given Cumberland Furnace's rural nature. There aren't direct public transportation links from the town to the airport. But fear not, with a little planning, there are workarounds. Some residents choose to drive to nearby Clarksville or Dickson, where they can find more diverse transit options, including shuttle services or rideshares, which then can connect them to the airport or other destinations.
Lastly, for everyday commuting within and around Cumberland Furnace, while large-scale public transit systems aren't prevalent, there are local taxi services and the increasing presence of rideshare apps. The charm of small-town life sometimes means fewer immediate amenities, but with a mix of modern conveniences and a touch of traditional community spirit, residents and visitors can find their way around the region.
Weather
In Cumberland Furnace, Tennessee, the rhythm of life is often orchestrated by the changing seasons, each bringing its own beauty and challenges. Like much of Middle Tennessee, the area experiences the full breadth of the four distinct seasons, making it a dynamic place to live or visit year-round.
Springtime in Cumberland Furnace is a sight to behold. As winter's chill recedes, the town blossoms quite literally. Trees regain their foliage, flowers begin to bloom, and the entire landscape takes on a fresh, verdant hue. Gentle rain showers are commonplace, nurturing the earth and awakening it from its winter slumber. The temperature is mild, making it an ideal time for outdoor activities and exploration.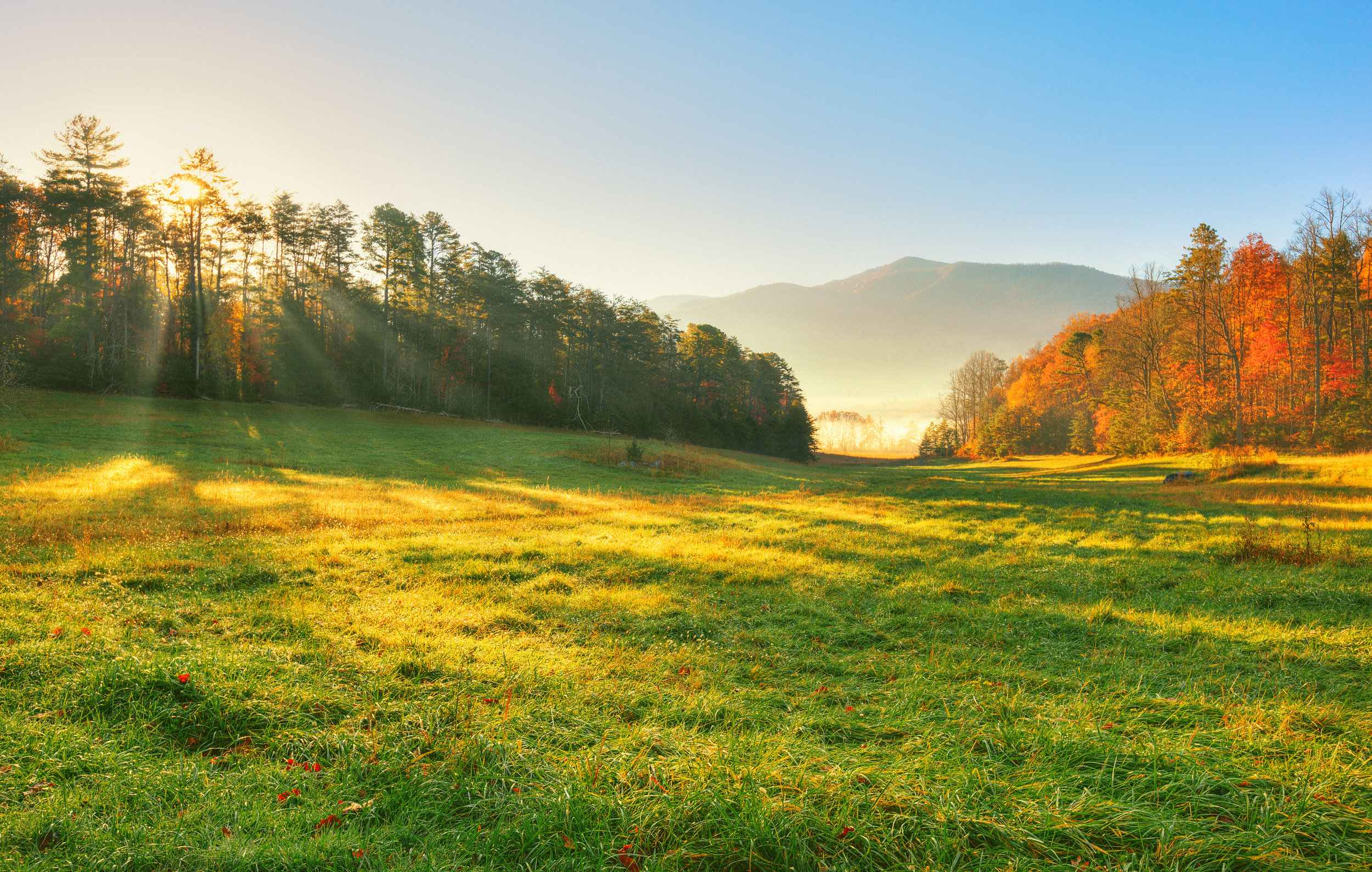 Summer, on the other hand, is both vibrant and hot. The warmth can sometimes reach intense levels, but that doesn't deter residents from making the most of the long sunny days. It's the perfect season for BBQs, picnics, and cooling off in local rivers or streams. The sun casts a golden hue over the town, with blue skies stretching as far as the eye can see.
As the calendar pages turn, autumn announces its arrival in a symphony of colors. The trees in and around Cumberland Furnace put on a spectacular show, with leaves transforming into shades of amber, gold, and ruby red. There's a slight crispness in the air, a prelude to the winter to come. It's a favorite season for many, offering perfect sweater weather and the scent of woodsmoke in the evenings.
And then, winter makes its presence known, often bringing with it a serene blanket of snow. The temperatures drop, and residents bundle up in their warmest coats. While snowfall isn't excessive, it's enough to transform the landscape into a winter wonderland on occasion. It's a season for cozy firesides, warm drinks, and anticipating the cycle of seasons to start anew.
Private and Public Schools
Cumberland Furnace, Tennessee, offers its residents a blend of both private and public education options that cater to various needs and preferences of families. Public schools in the area are part of the broader Dickson County School District, which has a reputation for being committed to academic excellence and providing a comprehensive educational experience. These institutions are grounded in community values, ensuring students receive not only solid academic training but also an education in community involvement and local culture. The dedicated staff and teachers in these schools aim to prepare students for a bright future, regardless of their chosen path.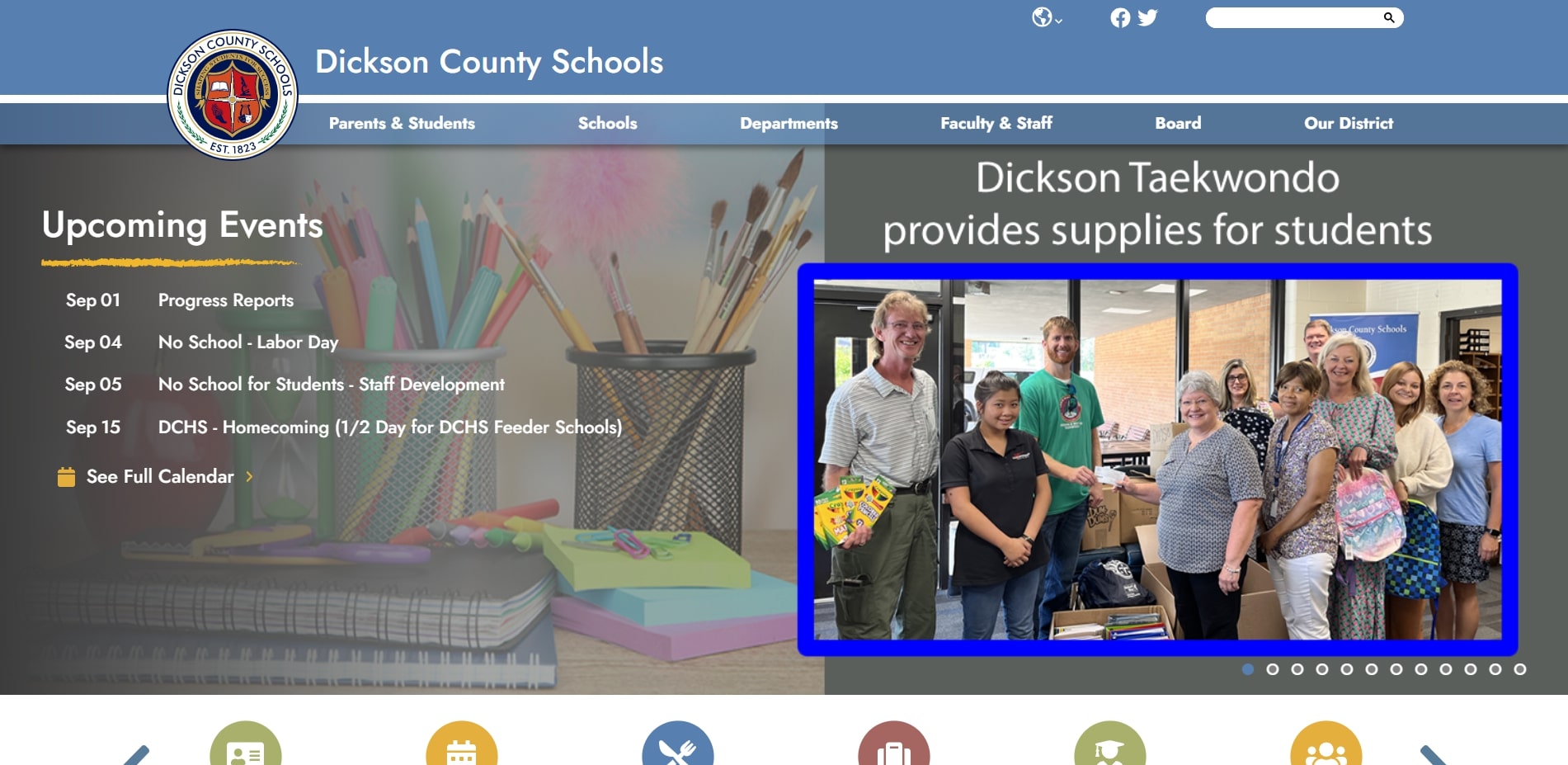 For families leaning more towards private education, there are options in the vicinity of Cumberland Furnace. These private institutions often offer specialized curricula, with some focusing on religious teachings or alternative educational philosophies. The smaller class sizes commonly found in these schools can provide a more personalized educational experience. This often fosters close-knit relationships between educators, students, and parents, creating a community within a community.
Whether opting for public or private, what's evident is the dedication to education in Cumberland Furnace and its surrounding areas. The town and its neighboring communities understand the importance of equipping the younger generation with the tools they need for success, and the options available reflect a broad commitment to ensuring every child receives the best possible start in life.
History
The history of Cumberland Furnace, Tennessee, offers a tapestry of tales woven through time, revealing the tenacity and spirit of those who called this place home. The story of this town, nestled in the heart of Middle Tennessee, is intricately tied to its namesake: the iron industry.
In the late 18th and early 19th centuries, the iron industry saw a boom in this part of Tennessee. The abundance of natural resources, such as iron ore, limestone, and the hardwoods needed for charcoal, set the stage for Cumberland Furnace to become a hub for iron production. The town's establishment was rooted in this burgeoning industry, with the eponymous furnace serving as both a literal and symbolic heart of the community. This furnace produced iron which played a vital role not just locally, but in the broader context of American history, including the Civil War era.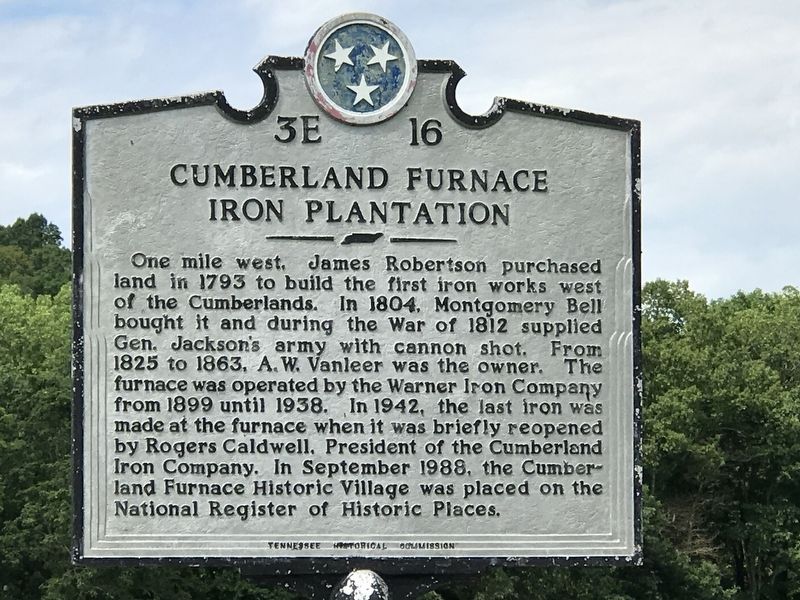 As with many industrial towns of its time, the livelihoods of many residents were intertwined with the furnace's fortunes. They worked tirelessly, ensuring the furnace's fires kept burning, molding both iron and a sense of community in the process. Over time, as the demand for iron shifted and newer methods of production emerged, the furnace's importance waned, leading to significant changes in the community's economic landscape.
Yet, Cumberland Furnace's spirit remained undiminished. The town transitioned, adapted, and found new ways to thrive, all the while preserving the rich history that defined it. Today, while the actual furnace may no longer be operational, its legacy continues to shape the identity and pride of the residents, serving as a testament to the enduring nature of community and heritage.