Culleoka, TN Homes for Sale
Culleoka, TN Homes for Sale
October 3, 2023
In the serene and scenic expanses of Tennessee lies the charming community of Culleoka, a hidden gem waiting to be discovered. Nestled amid rolling hills and open spaces, Culleoka beckons to those seeking a peaceful, close-knit community vibe with the rustic charm of the South. Whether you are a family in search of the perfect starting point, a retiree looking for tranquility, or an individual on the hunt for a sense of belonging, Culleoka might just be the idyllic destination for you.
Moving can often be a daunting endeavor, filled with uncertainties and apprehensions. But when the destination is as inviting as Culleoka, the journey becomes one of anticipation. Steeped in history and surrounded by nature, this Tennessee haven offers not just homes, but a lifestyle that harks back to simpler times while still being well-connected to the modern world.
Finding the perfect home here is not just about square footage or architectural style; it's about finding a place that resonates with your heart, where the morning sun feels just right and the evening breeze carries tales of yesteryears. With a range of homes, from cozy cottages to sprawling estates, Culleoka offers a canvas upon which dreams can come to life.
Join us as we delve into the heart of Culleoka, guiding you through its neighborhoods, highlighting its unique features, and perhaps helping you discover the corner of this community that calls out to you. Welcome to Culleoka, TN – where every street can lead to home.
Housing Market
Culleoka, TN, while modest in size, boasts a housing market that's as varied as the landscape surrounding it. The homes here often mirror the town's rich history, with a blend of traditionally styled residences alongside newer, modern constructions. One might come across beautifully restored Victorian homes with wraparound porches that speak to a bygone era, while a short drive away, newer constructions with contemporary designs dot the landscape, offering the conveniences of modern living.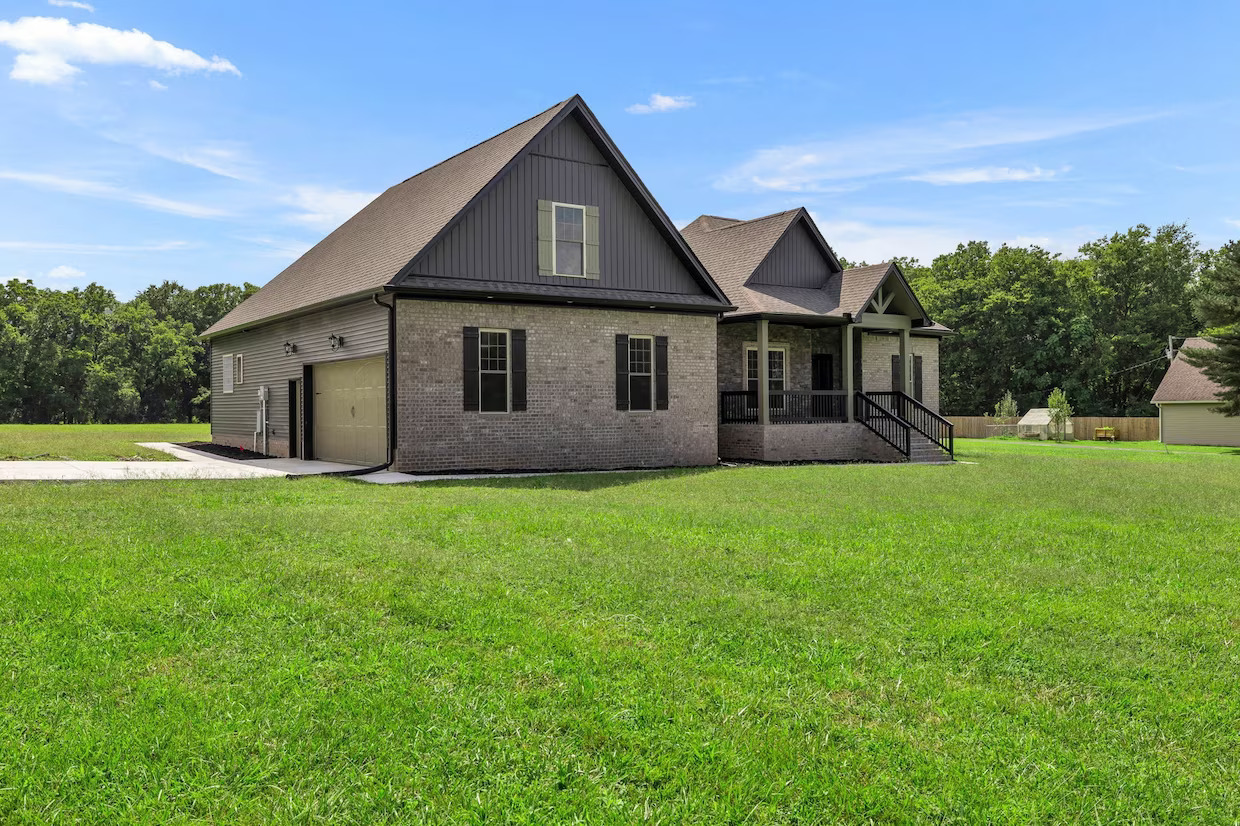 Given its tranquil setting, Culleoka's real estate often comes with the added benefit of ample land. Homeowners can enjoy spacious backyards, perfect for family gatherings, gardening, or just soaking in the beauty of Tennessee's outdoors. These larger plots have attracted families and individuals who crave space and the peace that comes with it, without being too detached from the amenities of bigger cities.
Price-wise, Culleoka offers a relatively affordable entry into the Tennessee housing market. While prices have been on a gradual incline, reflecting the town's increasing popularity and demand, they still remain competitive compared to the state's more urban areas. This has made the town an attractive proposition for first-time homebuyers, as well as those looking to invest in real estate.
One of the intriguing aspects of Culleoka's housing market is its appeal to a diverse group of people. Retirees find solace in the town's quiet demeanor, while young families appreciate the sense of community and the reputed local schools. Additionally, professionals who have the flexibility to work remotely are also drawn to Culleoka, enticed by the promise of a slower pace of life while still staying connected to their work.
With the Maury County region developing and the proximity to cities like Columbia, the dynamics of Culleoka's housing market are ever-evolving. However, at its core, what remains consistent is the town's embodiment of Southern charm and the promise of a life that beautifully balances the old with the new.
Nearby Cities
Columbia, often referred to as the "Mule Capital of the World" due to its annual Mule Day festival, is a significant hub in Maury County. Its housing market has seen consistent growth over the years. From historic antebellum homes in its downtown district to modern suburban developments on the outskirts, Columbia offers a broad spectrum for potential homeowners. The city's rich history, coupled with its increasing modern amenities and conveniences, makes it a unique blend of old and new. It's a city where you can stroll through streets lined with boutiques and coffee shops during the day and attend a vintage movie night at the historic Polk Theater in the evening.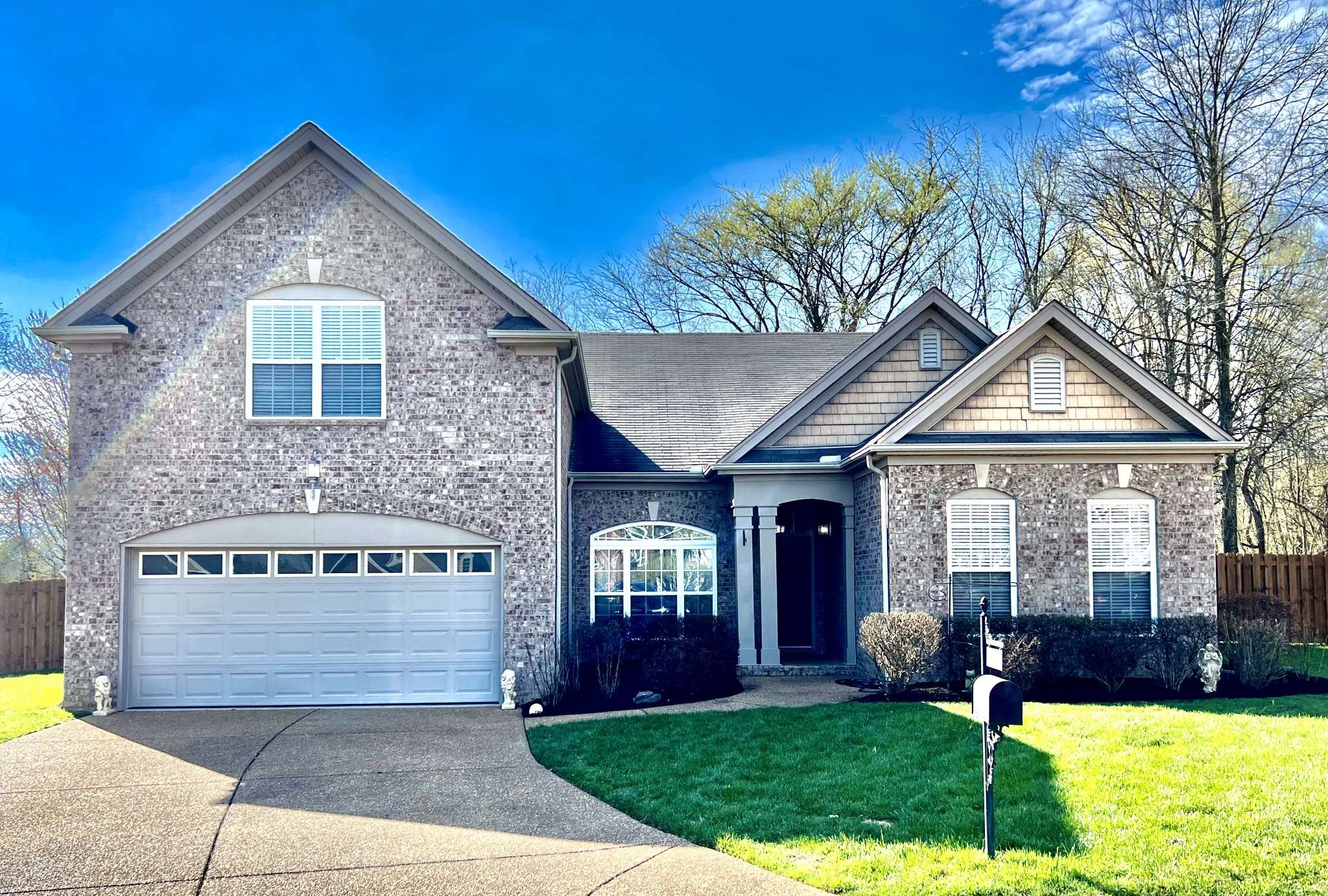 Not too far off is Spring Hill, which presents a different flavor altogether. It's a city on the rise, both in terms of population and the housing market. Given its proximity to Nashville, it's become a sought-after location for those who work in the music city but prefer a more suburban lifestyle. The houses here tend to be newer, reflecting modern architectural designs. Spring Hill offers a more contemporary lifestyle, with shopping complexes, parks, and recreational facilities catering to both families and young professionals.
Then there's Lewisburg, known for its world-famous "Goats, Music, and More" festival. This city has a housing market that caters predominantly to those looking for affordability without compromising on space. The homes here, often with generous yards, appeal especially to those who love the outdoors. The city's laid-back lifestyle, combined with its unique cultural events, makes Lewisburg a place where every day can feel like a mini-vacation.
Lastly, Lawrenceburg, with its claim to fame as the birthplace of Southern Gospel music, offers a harmonious blend of culture and comfort. The housing market here leans towards mid-century homes, many of which have been beautifully preserved or renovated. As a resident, you can immerse yourself in the melodies of the past, whether it's by visiting the James D. Vaughan Museum or attending one of the city's many music events. It's a city where the arts aren't just appreciated; they're a way of life.
Each of these cities, with their respective attributes, offers a unique perspective on what life adjacent to Culleoka, TN can be like. Whether you're drawn to the historic charm of Columbia, the suburban allure of Spring Hill, the festive spirit of Lewisburg, or the musical roots of Lawrenceburg, there's a place for everyone in this vibrant region.
Top Neighborhoods
Culleoka, TN, while a smaller town in scale, is home to several inviting residential neighborhoods that embody the heart and soul of this picturesque community.
At the heart of Culleoka, the Central Culleoka neighborhood immediately stands out. Here, you'll find a blend of historical homes that tell tales of times gone by and newer constructions that seamlessly integrate into the community's fabric. Strolling through this neighborhood, one can sense the tight-knit community vibe, with neighbors often waving hello and children playing in well-kept yards. It's a place where community events are anticipated eagerly and traditions run deep.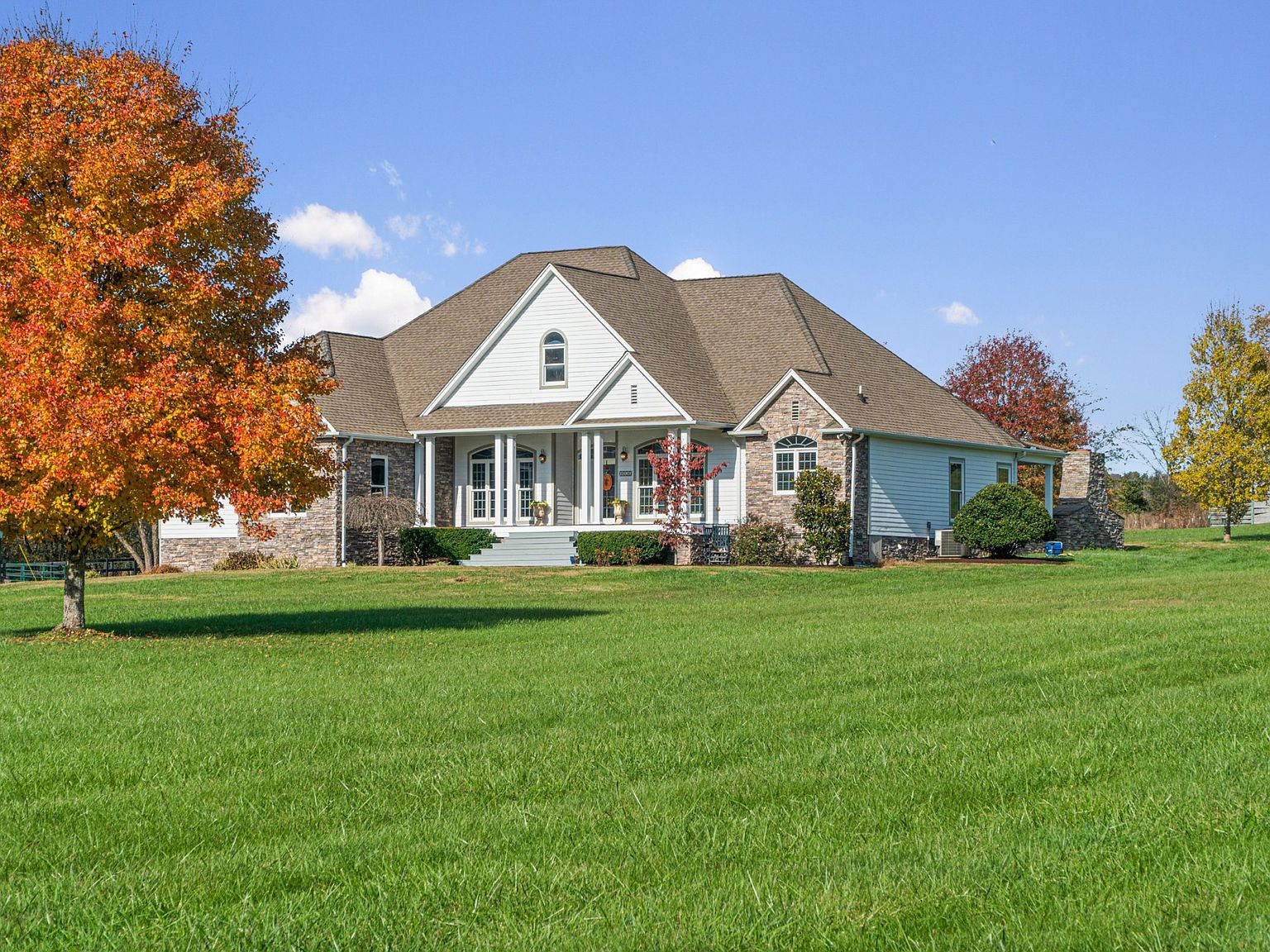 Adjacent to Central Culleoka is the Valley Creek neighborhood. This serene enclave, characterized by its meandering creek and expansive green spaces, is perfect for those who yearn for a slice of nature right at their doorstep. Homes here often come with larger plots, making it a preferred choice for families looking for that extra bit of space or for gardening enthusiasts eager to cultivate their green thumb.
For those looking for newer constructions, the Pleasant Grove vicinity might just be the ticket. Located towards the southern part of Culleoka, this neighborhood has seen a rise in modern homes over the last few years. What's intriguing about Pleasant Grove is its ability to offer the latest in home design and amenities while ensuring the surrounding environment retains that untouched, rural charm. It's not unusual to see homes here with expansive patios, designed to soak in the tranquil views of the surrounding Tennessee landscape.
Finally, there's Rolling Fields, a neighborhood that lives up to its name. This area, with its undulating landscapes and panoramic vistas, offers residents an almost therapeutic living experience. The houses here, whether they're cozy cottages or more substantial estates, all share one thing in common: breathtaking views of Tennessee's countryside. Living in Rolling Fields is akin to having a permanent residence in a countryside retreat.
While each neighborhood in Culleoka has its distinct charm and personality, they all echo a shared sentiment of community, tranquility, and a connection to the land. No matter where you choose to plant your roots in Culleoka, you're sure to find a welcoming community waiting to call you neighbor.
Top Condos & Townhomes
While Culleoka, TN, is primarily known for its single-family residences and rural ambiance, it does offer a select few condo and townhome communities for those looking for a blend of community living and maintenance-free lifestyle.
The Maple Grove Residences come to mind when thinking of townhome communities in Culleoka. Located in a prime spot within the town, these townhomes provide a modern twist to Culleoka's generally traditional housing scene. Residents here enjoy sleek designs, communal green spaces, and the convenience of shared amenities. The close-knit nature of Maple Grove ensures that neighbors aren't just co-residents; they often become lifelong friends.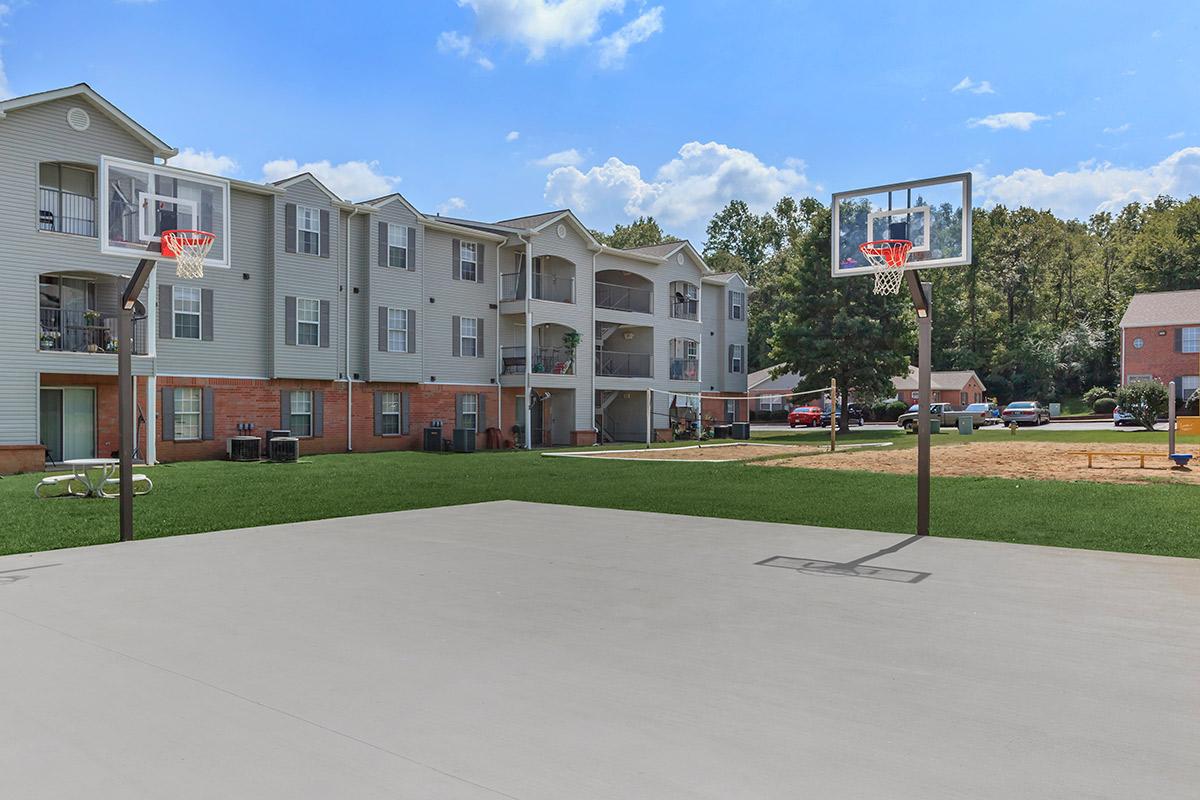 Cedar Pointe Condos, on the other hand, offers a touch of luxury in the heart of Culleoka. These condos boast state-of-the-art amenities, from well-equipped gyms to rooftop terraces that provide panoramic views of the town and its surrounding landscapes. The interiors are a nod to contemporary living, with open floor plans, high ceilings, and large windows that let in an abundance of natural light. Cedar Pointe is particularly favored by young professionals and retirees looking for a blend of convenience and community.
For those who wish to be closer to nature, the Waterfront Townhomes by Valley Creek offer a unique living experience. As the name suggests, these townhomes are situated alongside the tranquil waters of Valley Creek, giving residents an unparalleled waterside living experience. Each unit is designed to maximize views of the water, and many have private decks where residents can enjoy morning coffees or evening sunsets over the creek. The proximity to water also means that residents have easy access to recreational activities like kayaking or fishing.
Lastly, for individuals seeking a boutique living experience, The Ivy at Culleoka might just be the answer. A smaller condo community, The Ivy prioritizes exclusivity and personalized touches. From custom cabinetry to hand-picked fixtures, every detail in these condos reflects a touch of elegance and individuality. Its central location ensures that residents are never too far from the town's amenities, yet the community design offers ample privacy.
While single-family homes may dominate the housing landscape of Culleoka, these condo and townhome communities are proof that there's a diverse range of residential options available for those seeking a different kind of home experience.
Cost of Living
Culleoka, TN, nestled comfortably within Maury County, offers a compelling cost of living story, especially when juxtaposed against the backdrop of larger metro cities in the USA.
For anyone familiar with the soaring rents and exorbitant price tags of homes in cities like San Francisco, New York, or even Nashville, Culleoka provides a breath of fresh, affordable air. Here, the average cost of homes is considerably lower than many urban hubs. While larger cities often come with the allure of dynamic job markets, eclectic entertainment, and a melting pot of cultures, they also carry hefty living expenses. In contrast, Culleoka's real estate market is an oasis of affordability, where one can own a spacious home without burning a hole in their pockets.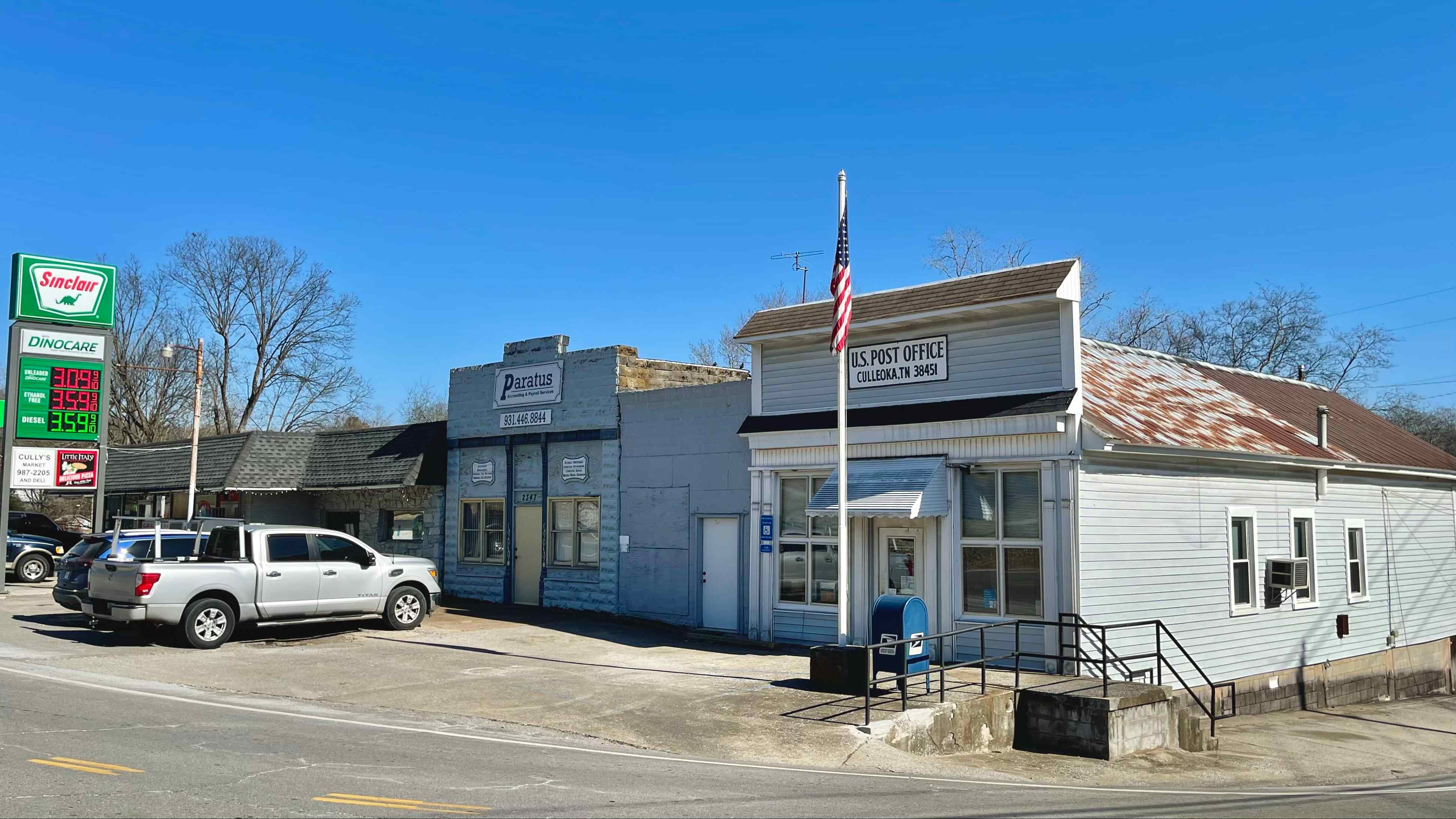 But it's not just housing where Culleoka stands out. Day-to-day expenses, including groceries, utilities, and transportation, are also generally lower than in major metro areas. Eating out at a local restaurant in Culleoka or grabbing a coffee from a neighborhood café doesn't command the same premium as it would in downtown Manhattan or the heart of Los Angeles.
Yet, while cost of living is a significant draw, it's essential to consider wage scales as well. Metro cities often offer higher salary packages, given the industries and corporate hubs they house. In Culleoka, while the median income might be lower than in these urban centers, it's balanced out by the reduced living expenses, making the overall quality of life rather appealing.
Healthcare, a significant concern for many, is another area where Culleoka shines in terms of affordability. Medical services here don't bear the same inflated price tags as they often do in more densely populated areas. Routine check-ups, medications, and even specialized treatments generally come with a smaller bill.
Of course, while discussing the monetary aspects of living in Culleoka compared to other parts of the USA, it's also worth noting the intangible benefits. The peace of mind from living in a close-knit community, the slower pace of life, and the sheer beauty of Tennessee's countryside don't have a price tag, but they undoubtedly enhance the allure of Culleoka's cost-friendly living.
Restaurants and Dining
When it comes to dining in Culleoka, TN, residents and visitors alike are greeted with a delightful range of culinary experiences that showcase both the town's southern roots and its evolving palate.
Take, for instance, Granny's Homestead. This is the place where local residents frequent when they're in the mood for comfort food that tastes just like Grandma used to make. From buttery biscuits to hearty pot roasts, every dish feels like a hug on a plate. The ambiance, with its vintage décor and wooden furniture, further complements the home-cooked offerings, making every meal here a nostalgic journey.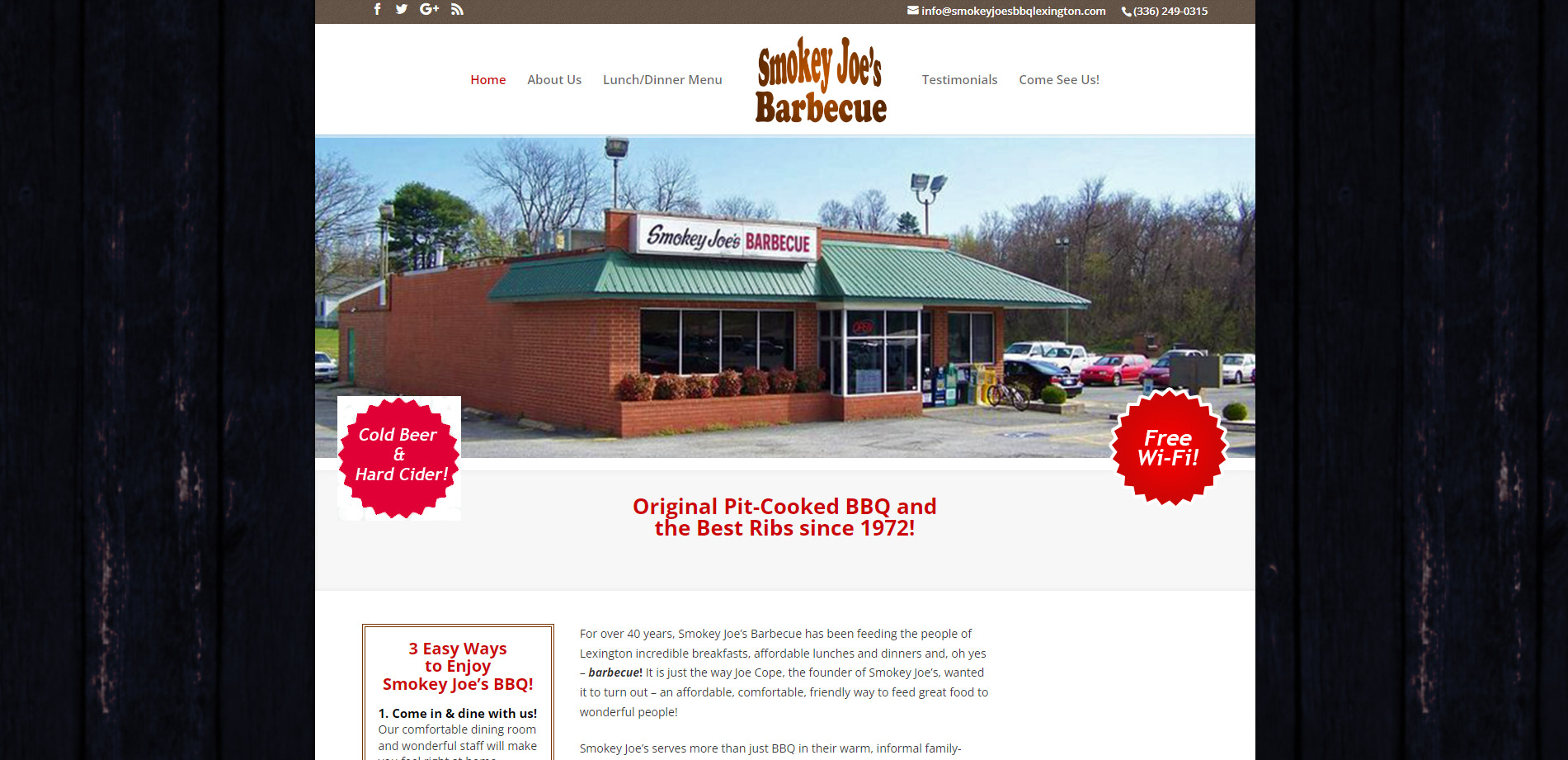 For those with a penchant for barbecue, Smokey Joe's BBQ Shack is the town's pride and joy. Slow-cooked meats slathered in a secret house sauce, paired with classic southern sides like collard greens and cornbread – it's a feast for both the eyes and the stomach. What's more, on weekends, Smokey Joe's often hosts live country music, turning a simple dinner outing into a lively local event.
But Culleoka's dining scene isn't limited to just traditional American fare. Over the past few years, new establishments have popped up, adding a dash of international flavor to the town. El Ranchero, for example, offers authentic Mexican cuisine, with dishes ranging from spicy tacos to refreshing ceviches. It's become a popular spot, especially during weekends, with families gathering to enjoy the vibrant flavors and colorful interiors.
For those looking for a light bite paired with a hot beverage, The Culleoka Coffee House is a must-visit. Serving artisanal coffees sourced from various parts of the world, it's a haven for coffee aficionados. And for the non-coffee drinkers, their range of teas and freshly baked pastries are sure to hit the spot. The cozy ambiance, with soft lighting and comfy chairs, makes it a favorite spot for both early morning risers and late-night thinkers.
In essence, while Culleoka may not boast the extensive culinary scene of a sprawling urban center, what it offers is a curated collection of eateries that cater to varied tastes. Each establishment, whether it's a long-standing local favorite or a new entrant, adds its unique flavor to the town's dining tapestry.
Shopping and Entertainment
When you delve into the entertainment and shopping avenues in Culleoka, TN, you quickly discover that the town, with its quaint charm, offers a mix of traditional experiences and modern-day delights.
For starters, when it comes to entertainment, Culleoka residents often find joy in the simpler, more community-centered activities. The Culleoka Park, with its open spaces, playgrounds, and regular community events, is a hub of activity. Families gather here for picnics, kids participate in friendly soccer matches, and occasionally, the local theater group might put on an alfresco performance for the town's enjoyment.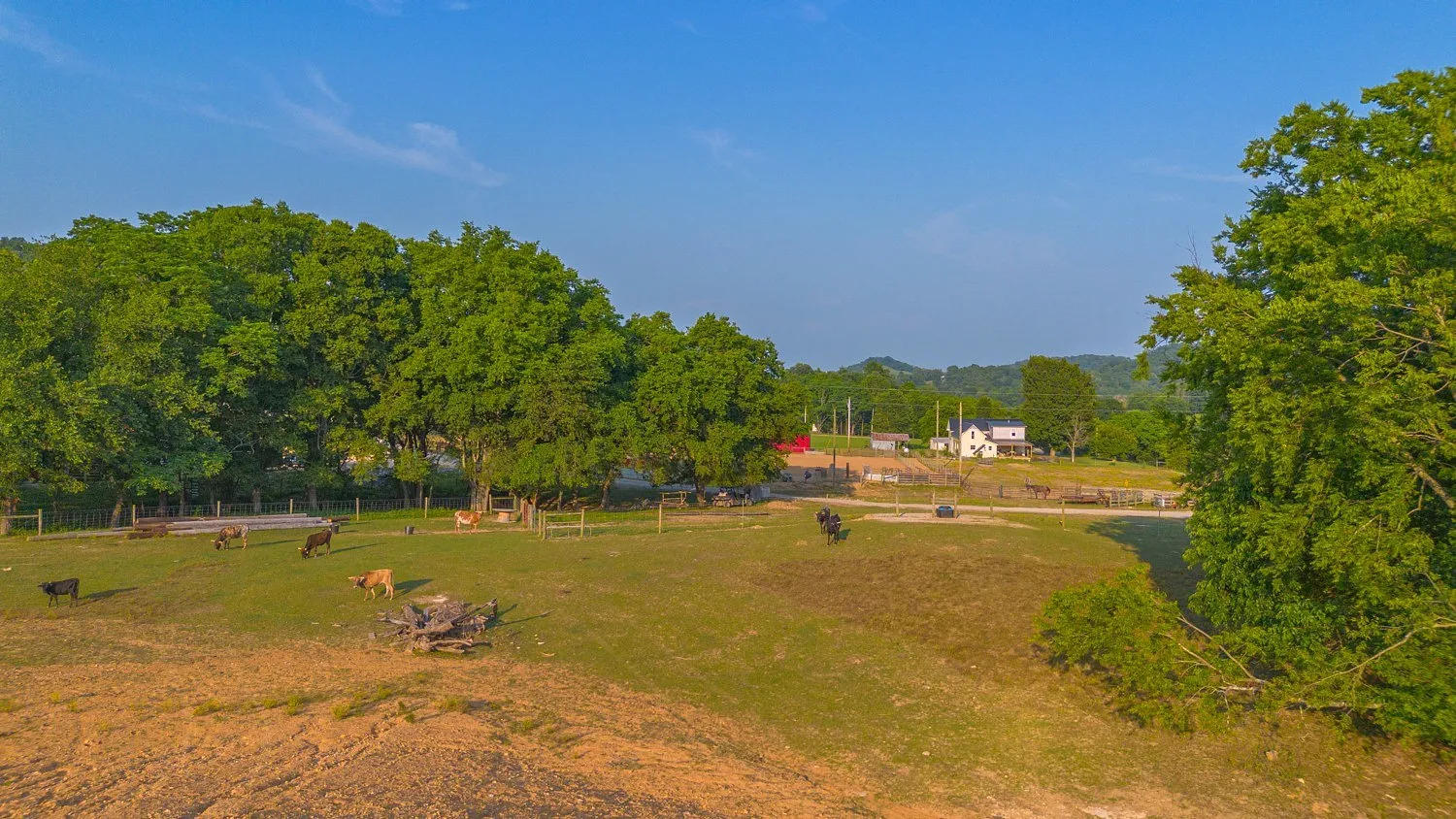 Now, if you're thinking of catching the latest blockbuster movie, you might need to venture to nearby towns. But what Culleoka lacks in multiplexes, it makes up with its community gatherings. Regular barn dances, live music nights at local eateries, and the annual town fair provide ample opportunities for locals to let their hair down and enjoy a fun-filled evening.
On the shopping front, Culleoka boasts an array of boutique stores, each exuding its unique character. The Main Street, lined with small shops, is a testament to the town's commitment to supporting local businesses. From handcrafted jewelry at Ada's Gem Box to artisanal cheeses and fresh produce at The Culleoka Farmers' Market, there's something genuinely unique about shopping here. You're not just purchasing an item; you're often listening to a story, understanding the craft, and becoming a part of the town's tight-knit community.
For those who crave a bit of retail therapy in larger commercial establishments, the neighboring towns offer bigger shopping complexes. However, many Culleoka residents will tell you that the charm of their local stores, the personalized service, and the joy of discovering a handcrafted treasure or a vintage find is unmatched.
All in all, Culleoka provides a refreshing departure from the hustle and bustle of larger cities. Here, entertainment and shopping are not just activities; they're experiences that bring the community closer and create lasting memories.
Parks and Nature
Culleoka, TN, with its scenic landscapes and serene surroundings, offers residents and visitors an enviable range of parks and nature-based activities that beckon both the casual stroller and the avid outdoors enthusiast.
A favorite among many is the expansive Culleoka Greenbelt, a sprawling space that truly captures the essence of Tennessee's countryside. Wander through its meandering trails, and you're likely to encounter dappled sunlight filtering through the trees, the soft rustling of leaves, and perhaps even the occasional deer venturing out at dawn or dusk. It's not just a place for a quiet walk; families come here for picnics, children chase after butterflies, and on weekends, you might even stumble upon a community-led yoga session on the grass.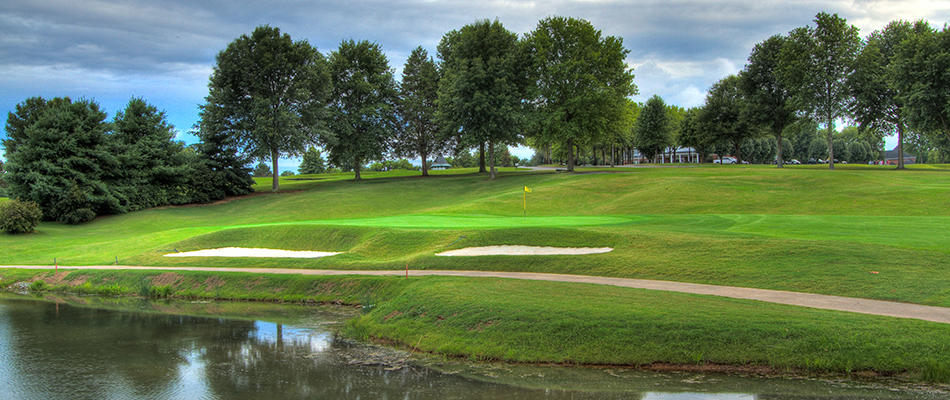 For water lovers, the nearby Willow Creek offers a tranquil setting. It's a spot where you can dangle your feet into the cool water, try your hand at fishing, or simply sit by its banks with a book in hand. The gentle babbling of the creek, combined with the chirping of birds, creates a meditative environment that many locals swear by for their regular doses of relaxation and reflection.
Then there's the cherished Pine Grove Park, a haven for birdwatchers and nature photographers. With its diverse range of flora and fauna, every visit here feels like a new adventure. The park's dedicated observation decks and bird-watching huts allow for uninterrupted views of the myriad bird species that call this park home, especially during the migratory seasons.
Not to be overlooked, the Culleoka Community Garden is a testament to the town's commitment to sustainable living and community involvement. While not a park in the traditional sense, this verdant space offers locals the opportunity to cultivate their patches of land, growing everything from sunflowers to tomatoes. Beyond its agricultural appeal, it's also a place where residents bond, share gardening tips, and celebrate the joys of nature's bounty.
In Culleoka, the bond between nature and community is evident. Parks and natural spaces are not just spots to appreciate the outdoors; they are integral to the town's fabric, places where memories are made, friendships are forged, and the simple joys of nature are celebrated every day.
Business and Industry
Nestled within the scenic landscapes of Tennessee, Culleoka might exude a tranquil, countryside aura, but beneath this serene exterior lies a vibrant tapestry of businesses and industries that fuel the town's economy and way of life.
A prominent sector that has been an integral part of Culleoka's heritage is agriculture. Drive around the town, and you'll be greeted by stretches of farmlands, some of which have been cultivated by families for generations. From dairy farms to orchards and vegetable fields, agriculture remains the lifeblood of the region. The produce from these farms not only caters to the local community but is also shipped to neighboring towns and even major cities, adding a touch of Culleoka's freshness to many a table.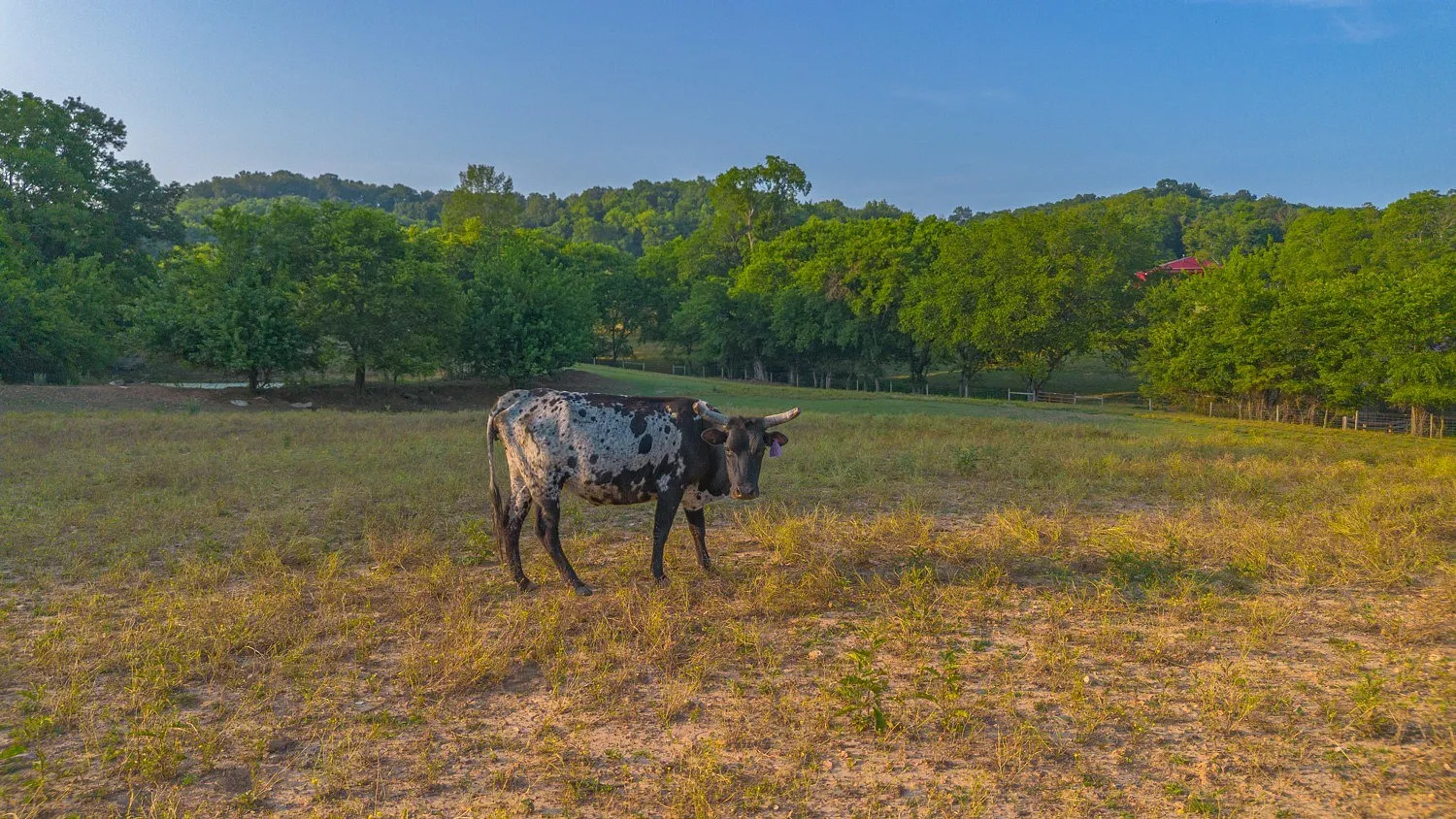 Complementing its agricultural backbone is the town's burgeoning artisanal movement. With the rise in demand for handmade, unique products, a number of local artisans have set up businesses offering everything from handcrafted furniture and pottery to boutique cheeses and wines. These businesses don't just serve the local populace; they draw visitors from all over, curious about the crafts and tastes of Culleoka.
In recent years, there's been a noticeable shift towards tourism and hospitality. The town's inherent charm, combined with its historic sites and natural beauty, has led to a steady influx of visitors. This, in turn, has sparked the growth of bed-and-breakfast establishments, local tour services, and even boutique eateries, all catering to the discerning traveler looking for an authentic Tennessee experience.
Of course, supporting this diverse range of businesses is a network of service-based industries, including banking, real estate, and healthcare. These essential services ensure that both residents and businesses have the foundational support they need to thrive and grow.
While Culleoka might not be the bustling industrial hub that some cities are, its unique blend of traditional industries and evolving businesses creates a dynamic, resilient economy. It's a town where the old coexists harmoniously with the new, each lending strength to the other.
Airport and Transportation
When living in or visiting Culleoka, TN, understanding the logistics of travel is undoubtedly vital, especially in today's fast-paced world where connectivity can play a significant role in daily life.
The closest major airport to Culleoka is the Nashville International Airport. Located in Nashville, this airport serves as a hub for various domestic and international flights, making it the go-to option for many residing in or around Culleoka. Depending on the time of day and traffic conditions, one can reach the Nashville International Airport in approximately an hour's drive from Culleoka. This proximity is quite advantageous, especially for business professionals who often find themselves catching flights for work or residents looking to take a vacation.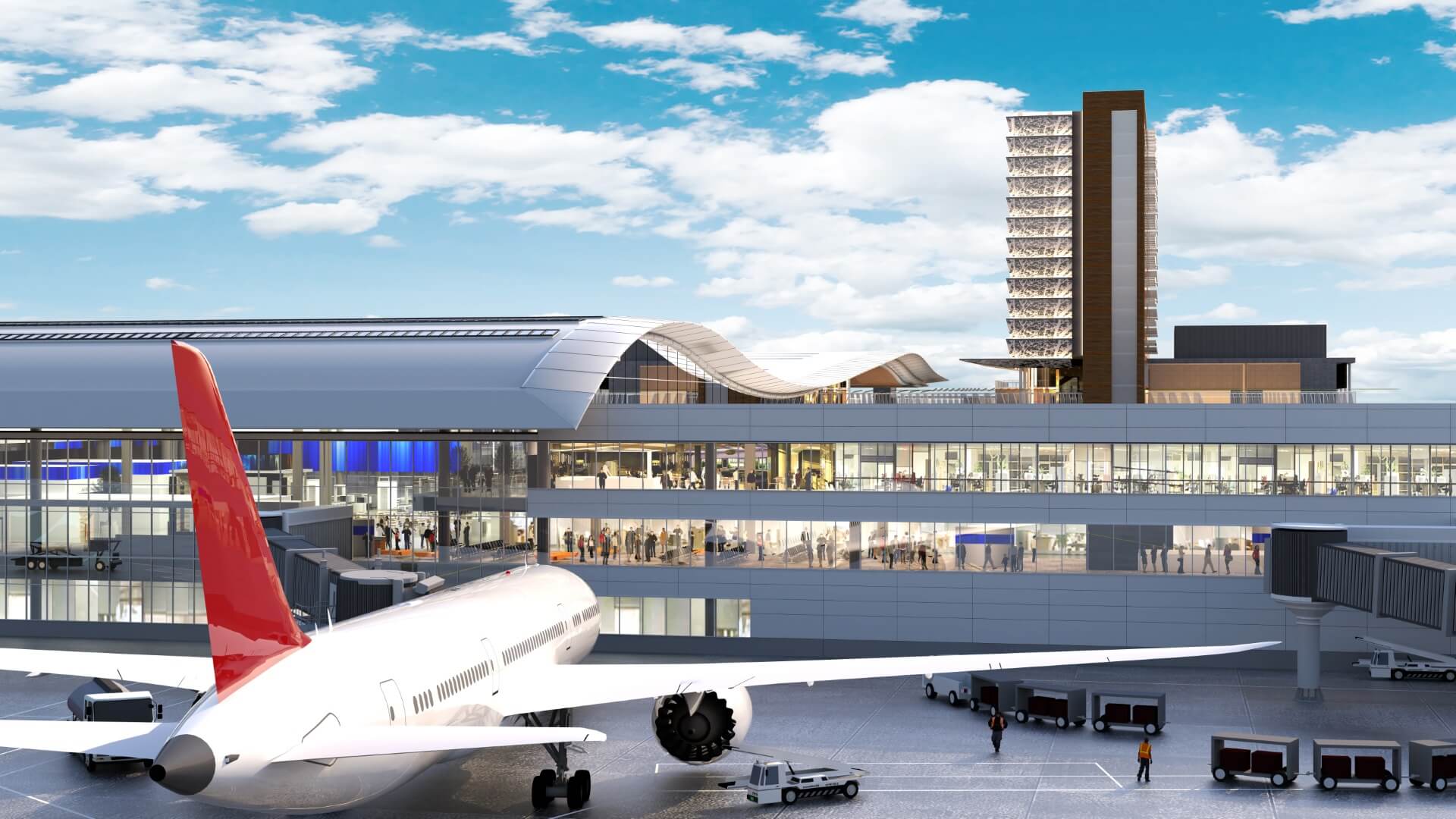 As for public transportation, options within Culleoka itself can be somewhat limited given its smaller size and the community-centric layout of the town. The primary mode of transportation for many residents remains their personal vehicles. However, neighboring cities and towns might offer bus services that pass through or near Culleoka, providing a connective link for those without their own transportation.
Rideshare services, such as Uber and Lyft, have also become increasingly popular in the region. For those who don't own a car or prefer not to drive, these services provide a convenient alternative, making trips to nearby towns, attractions, or even the airport relatively hassle-free.
Additionally, for residents who enjoy a more active mode of transportation, the town's layout is amenable to biking. Though not a public transportation option in the traditional sense, it's worth noting that Culleoka's scenic roads and trails can make cycling both a practical and enjoyable way to get around.
While Culleoka might not have the extensive public transportation networks seen in larger metropolitan areas, its strategic location near Nashville and the adaptability of its residents ensure that everyone can find a way to get where they need to go, whether it's a daily commute or an occasional trip out of town.
Weather
The weather and seasons in Culleoka, TN! There's something undeniably charming about the rhythm of nature here, a dance of sunlight and raindrops, warm breezes and crisp mornings, that makes every season a unique experience.
Spring in Culleoka is like watching the world come alive in technicolor. As the frost of winter retreats, it paves the way for bursts of vibrant blooms, from the dainty daffodils to the magnificent magnolias. The air carries with it a freshness, a subtle promise of new beginnings. It's the perfect time for outdoor activities, with temperatures being just right: not too cold, nor too hot. And then there are the occasional showers, which locals fondly call "April showers," giving the earth a well-deserved drink after the winter dryness.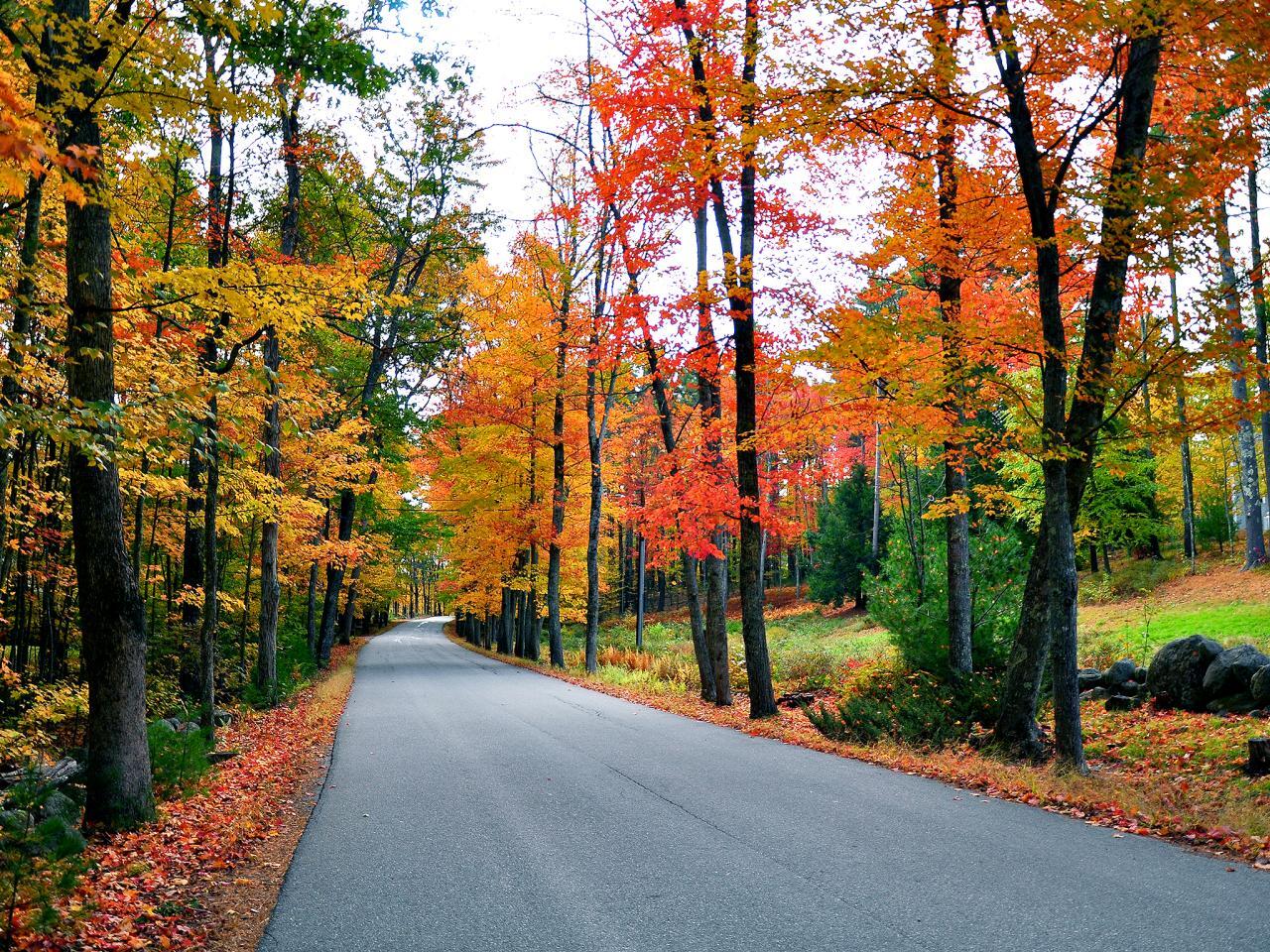 Summer in Culleoka, as is characteristic of many places in Tennessee, can get quite warm and humid. Days are long and sunlit, with locals often taking refuge in the coolness of their homes during peak hours. But come evening, as the sun dips and casts a golden hue over the town, families venture out, making the most of balmy nights. Picnics, barbecues, and stargazing become the favored pastimes.
Autumn is arguably the town's crowning glory. Culleoka gets draped in a tapestry of reds, oranges, and golds as trees transform into fiery spectacles. The crispness in the air signals the transition into cooler days, and many residents eagerly await the harvest festivals and pumpkin patches that become the highlights of the season. It's a time for warm apple cider, cozy sweaters, and walks through the leaf-strewn streets.
Then comes winter, blanketing Culleoka in a calm serenity. While snowfall isn't always heavy, when it does come, it transforms the town into a picturesque winter wonderland. Temperatures can drop considerably, prompting residents to huddle by their fireplaces, sipping on hot cocoa. The festive season brings with it twinkling lights, echoing the shimmer of the frosty outdoors.
In essence, the weather in Culleoka is a delightful blend of the distinct seasons, each bringing its own charm and rhythm to the town's daily life. Whether you're a lover of spring's promise, summer's warmth, autumn's colors, or winter's calm, Culleoka offers a seasonal symphony that resonates with many.
Private and Public Schools
Education has always been a cornerstone of the Culleoka community, and the town boasts a mix of both public and private schools, each with its own set of strengths and unique attributes.
Culleoka Unit School stands out as the most recognizable public school in the area, serving students from kindergarten through twelfth grade. With its close-knit community, students often form lasting bonds, and teachers truly get to know the individuals in their care. The school emphasizes a balanced education, focusing both on academic achievements and extracurricular activities. With the tight-knit nature of Culleoka, parents and educators often collaborate, ensuring that children receive not only quality education but also learn the values integral to the community.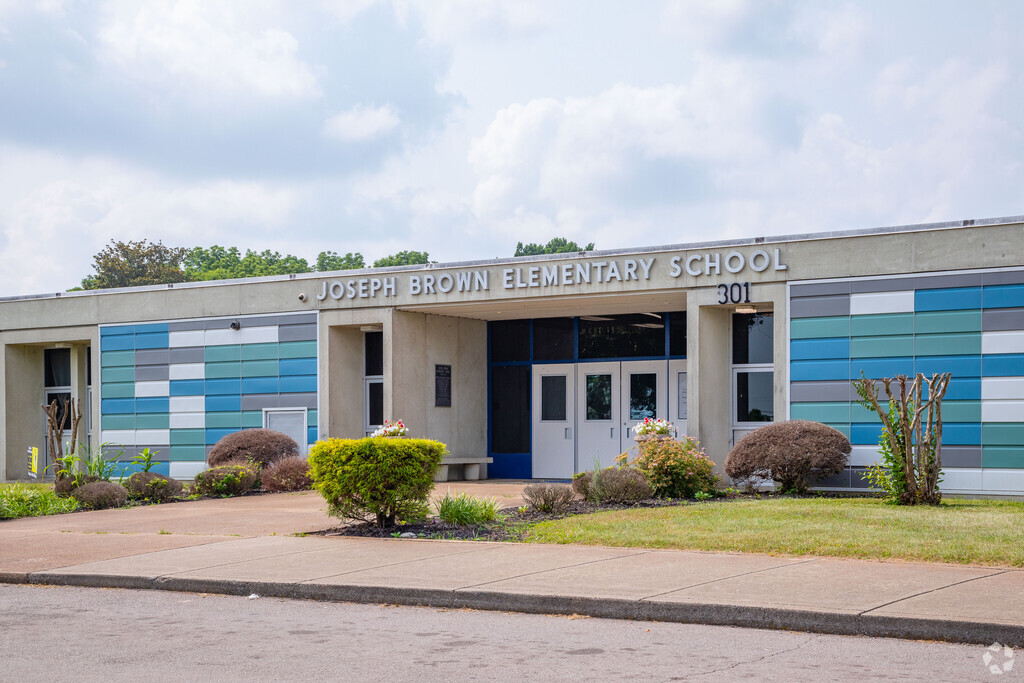 Private schooling in Culleoka, while not as abundant as in larger cities, offers a different educational experience. These institutions often emphasize individualized learning plans, smaller class sizes, and faith-based curriculums. Parents who opt for private education in the vicinity often do so for the specialized attention their children might receive, or because of particular religious or pedagogical approaches that align with their personal beliefs.
One of the significant advantages of schooling in Culleoka, whether public or private, is the sense of community that permeates the educational environment. Here, schools are not just infrastructures of learning; they're places where lifelong friendships are forged, where teachers often become mentors, and where the entire community rallies to support its students, be it through school sports, academic competitions, or community service initiatives.
In essence, the schools in Culleoka reflect the town's values and spirit. Whether a family chooses the path of public education or opts for a private institution, they can rest assured that their child will be enveloped in a nurturing, community-driven environment that prioritizes holistic growth and well-being.
History
Culleoka, TN, with its picturesque landscapes and warm community vibe, is steeped in a rich tapestry of history that has shaped the town into what it is today.
The roots of Culleoka trace back to the early 19th century when settlers first began to establish homes and farms in the region. As with many towns in the American South, the fertile soil of the area made it an ideal location for agriculture. Over time, the community began to grow around the farming industry, leading to the establishment of markets, churches, and schools that would serve as the town's foundational structures.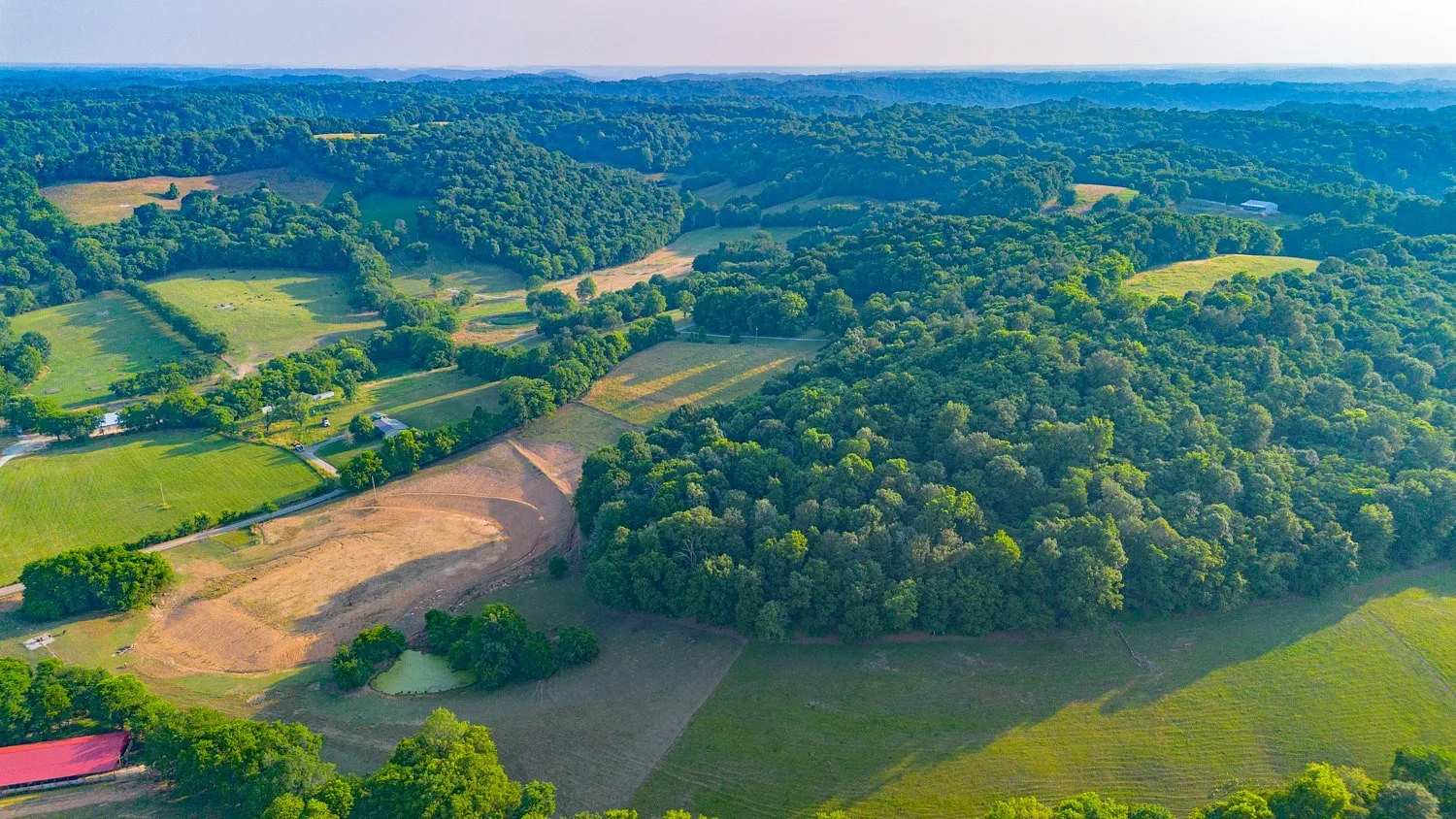 One notable figure in Culleoka's history is Nathan Vaught, often referred to as the "Master Builder of Maury County." Although not exclusively associated with Culleoka, Vaught's architectural prowess left its mark on the region. Several of the historic homes and buildings, some still standing today, can be attributed to his craftsmanship. These structures serve as a testament to the town's commitment to preserving its rich heritage.
Railroads also played a significant role in Culleoka's development. In the latter half of the 19th century, as rail lines began to crisscross the South, Culleoka found itself advantageously positioned along one of these routes. This connectivity bolstered the town's economy, enabling farmers to transport goods more efficiently and opening up avenues for trade.
Culleoka's history, however, is not just about its economic or architectural milestones. It's also a tale of its people, their resilience, and their commitment to community. Over the years, the town has seen its share of challenges, from the Civil War's tumultuous times to economic downturns. But through each trial, the spirit of the people of Culleoka has shone through. They've celebrated the good times, supported one another during the tough periods, and always looked forward with hope and determination.
Today, as one walks through Culleoka's streets or converses with its residents, there's a palpable sense of pride in the town's history. It's a history that's not just preserved in books or museums but lives on in the stories passed down through generations, in the architecture that stands tall, and in the very heart of the community.