Cottontown, TN Homes for Sale
Cottontown, TN Homes for Sale
September 27, 2023
Welcome to the charming and serene community of Cottontown, Tennessee! If you are considering relocating to this lovely little corner of the world, you're not alone. Each year, a steadily growing number of people are enchanted by the idea of a slower pace of life, breathtaking natural beauty, and the welcoming warmth of a small-town community.
Located in Sumner County, the rural town of Cottontown, or "Cotton Town" as some locals fondly refer to it, presents a serene country lifestyle. It's a place where picturesque farmland vistas, open skies, and the idyllic charm of rural Tennessee meld together to create a perfect refuge from the hustle and bustle of city life.
Moving and finding a new home can be an exciting yet challenging journey. It's not only about buying a property, but also about finding a place that you can truly call 'home'. A place where you feel a sense of belonging, where you can create cherished memories, and where you can integrate seamlessly into the fabric of the local community. Cottontown, with its friendly and close-knit community, offers just that.
This guide is here to help you navigate the process of moving to Cottontown and finding your dream home. Whether you're a retiree seeking tranquility, a family searching for a safe and nurturing environment for your children, or an individual who enjoys the charm of country living, Cottontown has a diverse range of properties to cater to your needs. From quaint farmhouses that echo the area's agricultural history, to modern single-family homes nestled amid rolling hills, the housing options are as diverse as they are inviting.
In the upcoming sections, we will delve into the specifics: the real estate market in Cottontown, tips on house hunting, insights into the local community and lifestyle, and the practicalities of moving. So, sit back, sip on some sweet Tennessee tea, and embark on this journey to find your new home in the heart of Cottontown, TN.
Housing Market
The housing market in Cottontown, TN, is a fascinating blend of historical charm and modern comfort. Most properties in this area are single-family homes, making it an excellent location for those who value privacy, tranquility, and the comforts of rural life. In addition, because of the town's rural setting, many homes come with generous land acreage, perfect for gardening enthusiasts or those who fancy owning a small home farm.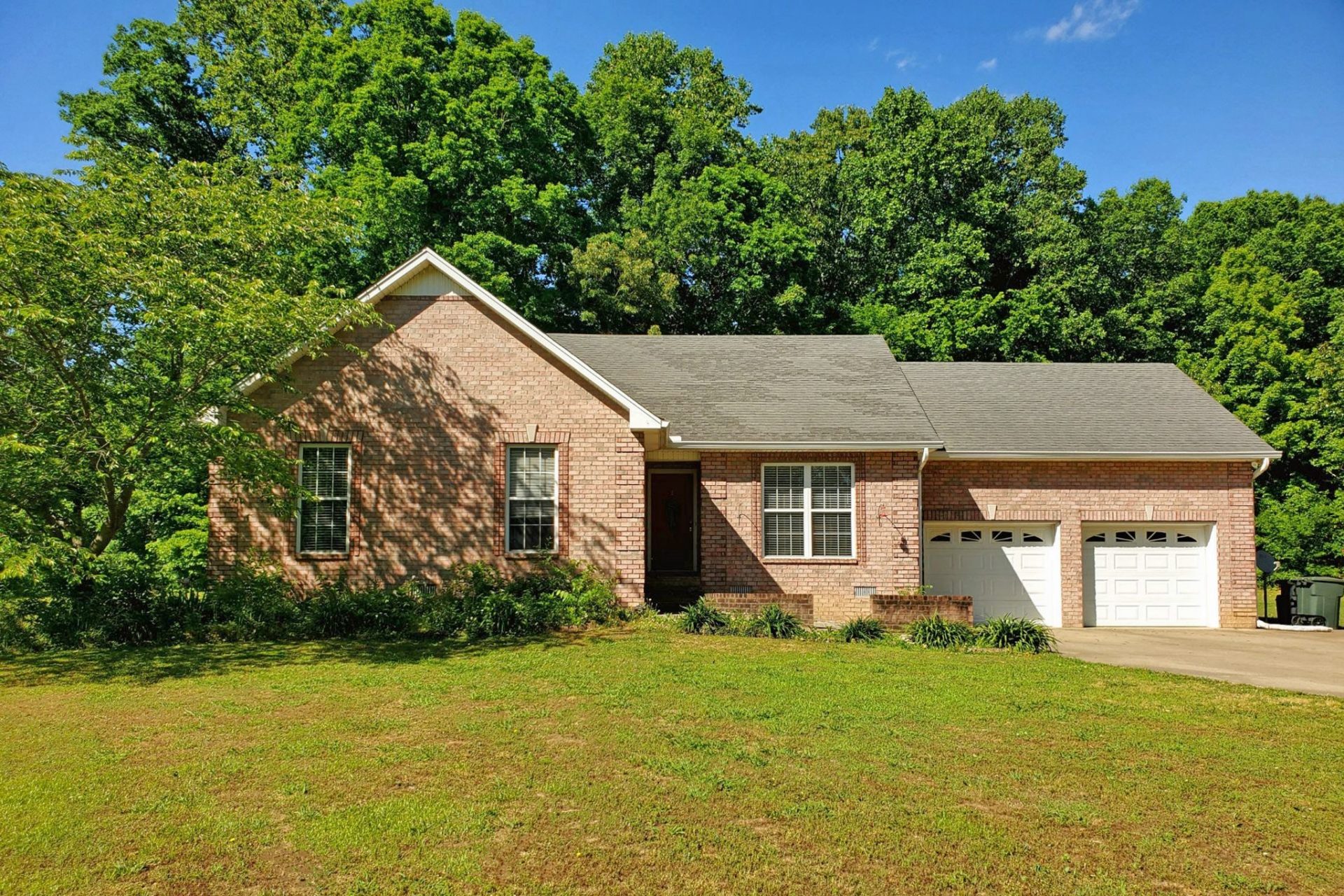 The real estate market in Cottontown is generally considered to be reasonably priced compared to national averages. Its affordability combined with its high quality of life has made it an increasingly attractive destination for a variety of homebuyers. However, while prices are more affordable than those in larger cities, it's also worth noting that they have been steadily increasing over the years due to the town's growing popularity. This indicates not only a stable market but potentially a good investment for homebuyers planning for the future.
As Cottontown is a rural town, you'll find a variety of housing types available, from traditional, charming farmhouses that whisper tales of the area's agricultural past, to more modern, contemporary-style homes for those seeking a bit of urban comfort in a rural setting. Homes here typically offer plenty of space, both inside and out, making them great for families or for those who enjoy outdoor activities and entertaining.
For those interested in new construction, you'll be pleased to know that there's been a surge in new home developments in recent years, thanks to an influx of residents drawn to the area's natural beauty and laid-back lifestyle. These developments often offer modern amenities like energy-efficient appliances, open concept layouts, and community features such as walking trails and recreational facilities.
The rental market, while smaller, also presents various opportunities. Whether you're looking for a spacious country home or a cozy cottage, there are options available for those preferring to rent. However, it's essential to keep in mind that the rental market is tighter due to the town's size and popularity, so starting your search early is recommended.
In terms of location, there's no 'wrong' area in Cottontown to choose for your new home. The whole community is friendly and welcoming, with each neighborhood featuring its unique charm and appeal. However, your choice might depend on whether you prefer being closer to main roads for commuting purposes or more tucked away amongst the rolling fields and pastures.
In summary, Cottontown's housing market offers a diverse range of options, making it an appealing place to settle down for a variety of individuals and families. With its blend of rural charm, modern amenities, and a welcoming community, it truly is a place you can call 'home'.
Nearby Cities
Adjacent to Cottontown are several appealing cities, each boasting a unique housing market, lifestyle, and set of attributes that add to their appeal. Let's explore three of the most significant: Gallatin, White House, and Hendersonville.
Gallatin is the county seat of Sumner County and has seen significant growth over the years, both in terms of population and real estate development. It offers a mix of historic homes, new developments, and condominiums. Being a larger city compared to Cottontown, it offers a more diverse range of amenities, including a thriving downtown area filled with boutiques, restaurants, and entertainment venues. Its location on Old Hickory Lake provides residents with opportunities for outdoor activities like boating and fishing, contributing to a lifestyle that beautifully combines urban convenience with natural beauty.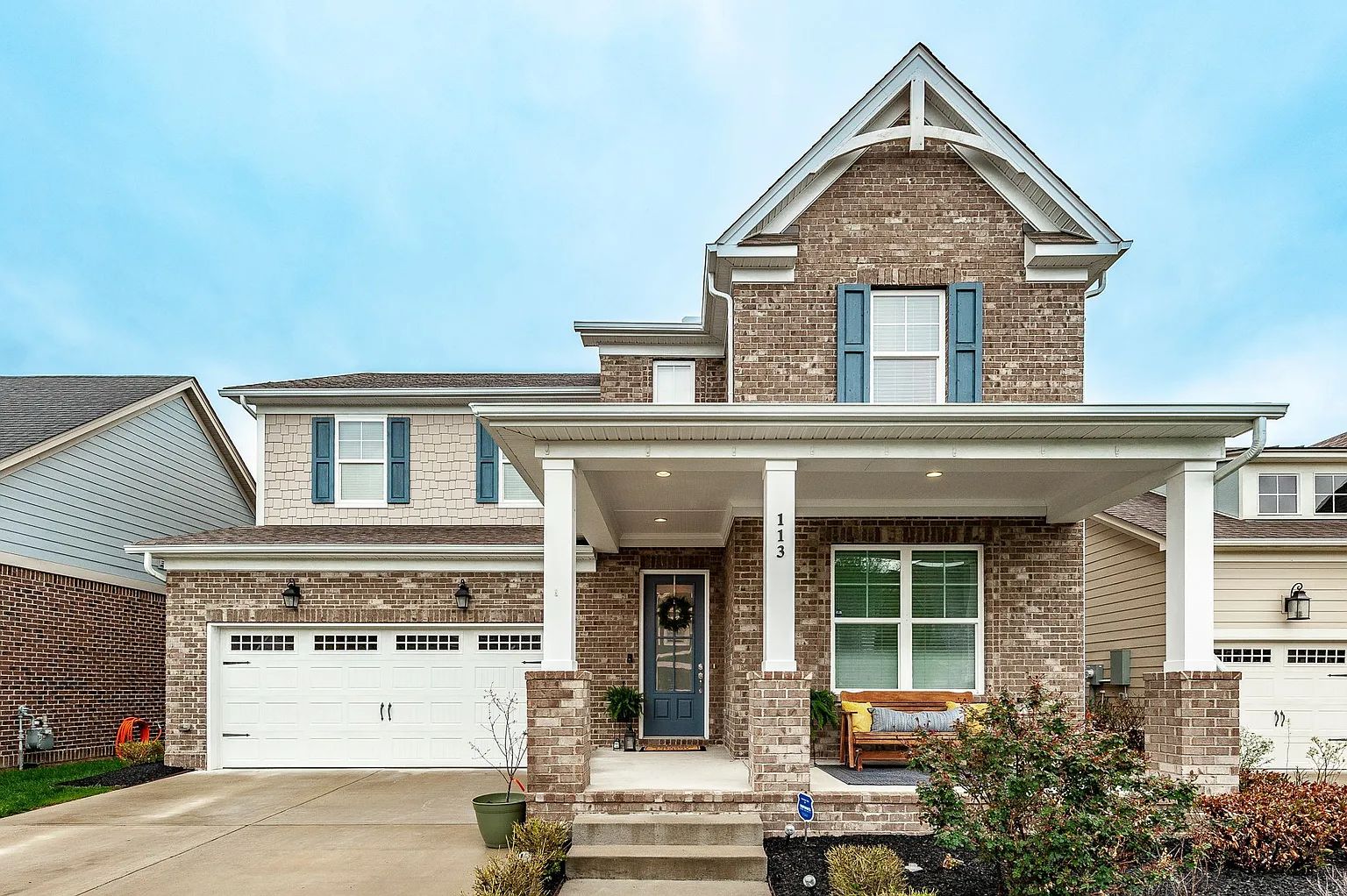 White House, sitting half in Sumner County and half in Robertson County, is a steadily growing city with a strong sense of community. The housing market in White House offers a mix of single-family homes, townhomes, and newly built properties. The city is known for its excellent school system and family-friendly environment, including well-maintained parks and community events like the annual Fall Harvest and Christmas Parade. While offering the quiet charm of small-town living, its proximity to Interstate 65 provides easy access to Nashville, making it an appealing location for those who commute to the city.
Hendersonville, known as the "city by the lake," offers a unique blend of suburban living and lakeside charm. The housing market varies widely, with options ranging from affordable starter homes to luxury lakefront properties. It's a city where you can enjoy a diverse range of recreational activities, thanks to its position along Old Hickory Lake and its numerous parks and green spaces. Notably, Hendersonville is known for its strong music culture, being home to a number of country music stars. It boasts an excellent school system and a variety of shopping and dining options, making it a desirable location for families and individuals alike.
Each of these cities offers its unique lifestyle and housing market characteristics, allowing prospective homebuyers to choose based on their preferences for community size, proximity to urban centers, access to recreational activities, and, of course, budget. With Cottontown as a central point, each of these cities is within a comfortable commuting distance, allowing you to enjoy the tranquility of rural living while also taking advantage of the amenities and opportunities in these larger urban areas.
Top Neighborhoods
Cottontown may be a small community, but it still boasts several distinct residential areas each with its unique appeal. Let's take a closer look at some of the top neighborhoods that make Cottontown such a desirable place to live.
The Tyree Springs area is one of the most sought-after locations in Cottontown. This historic neighborhood offers a blend of old-world charm and modern comfort with its range of properties. Here, you can find beautifully preserved century-old homes sitting on large plots of land, as well as newer, contemporary houses with all the modern amenities. Tyree Springs is famous for its namesake, the Tyree Springs, a historical site that once hosted a well-known health resort in the 19th century.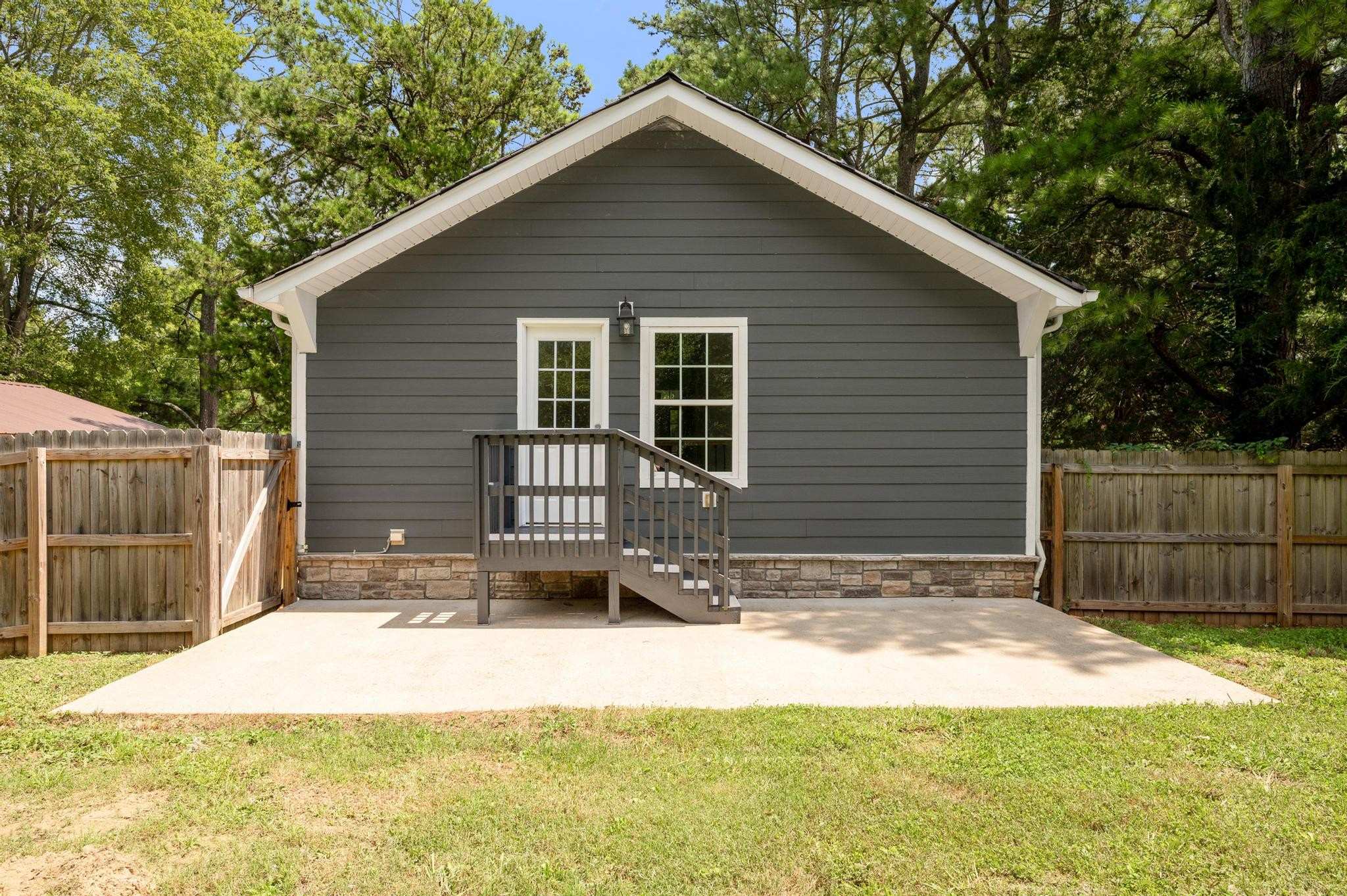 Next, there's the area around New Deal Potts Road, a scenic stretch that showcases the rural charm of Cottontown. Homes here are typically situated on larger plots, offering residents ample outdoor space to enjoy the stunning surrounding landscapes. With a mix of traditional farmhouses, modern builds, and even equestrian estates, this neighborhood suits those looking for a tranquil lifestyle, closely connected with nature.
The Freeland Station Road neighborhood is another top choice. Here, homeowners enjoy the peace of a rural setting with the convenience of being just minutes away from the heart of Cottontown and easy access to Highway 25. It's an area with a friendly, close-knit community vibe where neighbors become friends and front porches serve as gathering places for evening chats.
Last but not least, there's the area around Academy Road. This neighborhood offers a range of housing options, from spacious new builds to quaint cottages, all with generous outdoor spaces. The open fields, rolling hills, and winding roads make for picturesque daily vistas. Plus, the proximity to the local elementary school, North Sumner Elementary, makes it a popular area for families.
These neighborhoods, along with the overall community-centric spirit of Cottontown, contribute to the appeal of living in this beautiful rural town. No matter which area you choose, you'll find a sense of peace, a love for the land, and a community that welcomes you with open arms.
Top Condos & Townhomes
Although Cottontown, TN is predominantly characterized by single-family homes on generous plots of land, the town and its nearby areas do have some condominium and townhome communities that cater to individuals who prefer a low-maintenance lifestyle. These communities offer a variety of amenities and are designed with a focus on comfort and convenience.
One such community in the vicinity is the Greenridge Townhomes, located just a short drive from Cottontown in nearby White House, TN. This community offers two and three-bedroom townhomes, ideal for first-time buyers or those looking to downsize. With their spacious interiors, private patios, and attached garages, Greenridge Townhomes offer the conveniences of a single-family home without the extensive upkeep. The community is in proximity to local shopping centers, restaurants, and parks, making it a convenient location for easy living.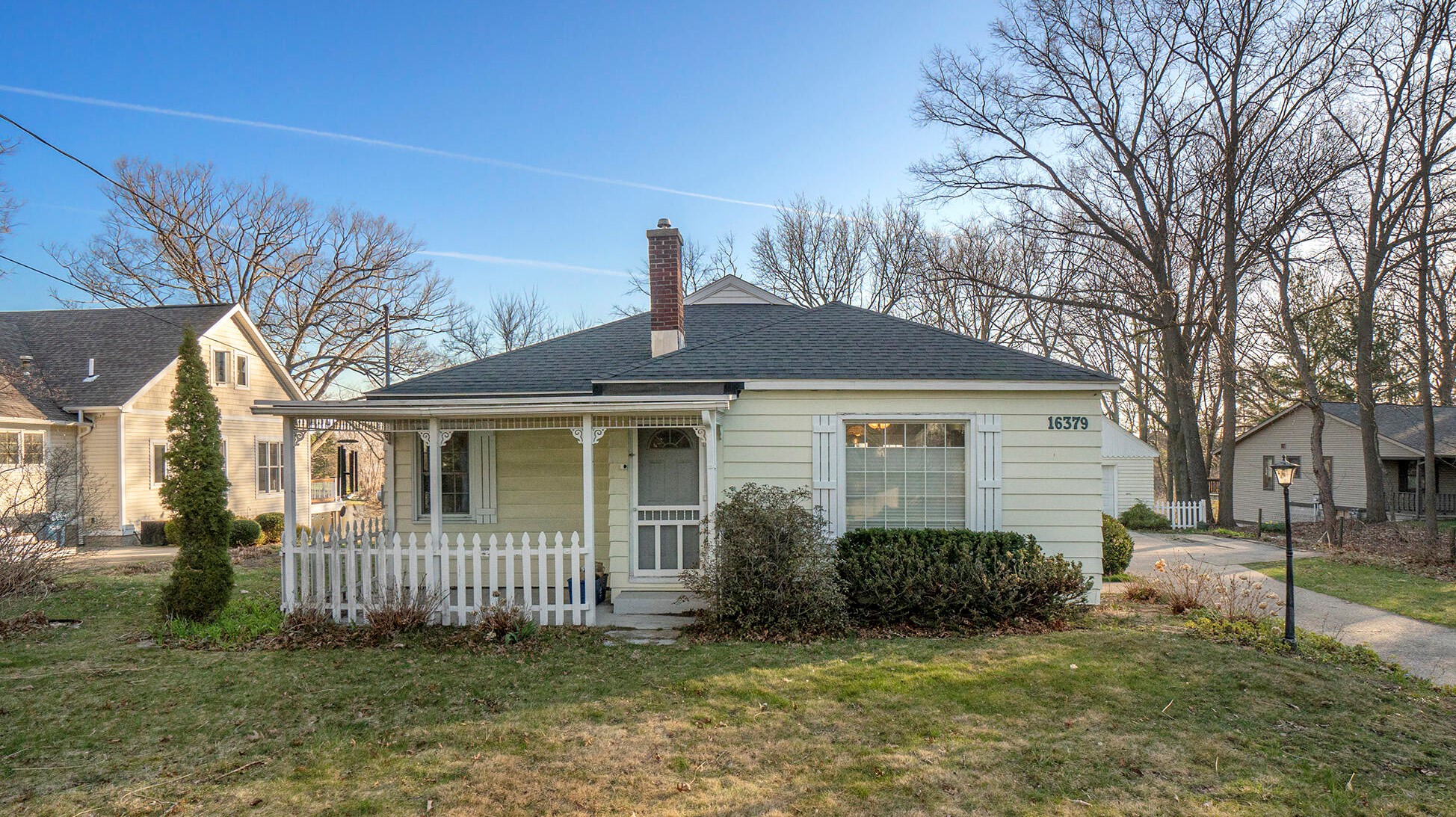 In Gallatin, a few miles southeast of Cottontown, there's the Lenox Place, a vibrant active adult community for individuals aged 55 and above. This condominium community offers a maintenance-free lifestyle, with amenities such as a clubhouse, a fitness center, and outdoor recreational areas including a swimming pool. The condos in Lenox Place feature one-level floor plans with high ceilings, modern fixtures, and private patios or sunrooms, providing the ideal blend of comfort and style.
Closer to Hendersonville, you'll find the Waterford Village, a community of luxury townhomes. These properties boast modern designs with spacious layouts, gourmet kitchens, and attached garages. The community amenities include a resort-style pool, a playground, and a picnic area. It's a short drive away from Old Hickory Lake, offering residents a chance to enjoy a variety of water-based recreational activities.
Even though Cottontown itself doesn't have a vast array of condo or townhome communities, the nearby areas provide ample options for those seeking the convenience of such housing. Each community provides its unique blend of comfort, style, and amenities, making it worth exploring as part of your home search in the Cottontown area.
Cost of Living
Cottontown, TN, like many small towns and rural areas in Tennessee, enjoys a lower cost of living than the national average and many metropolitan cities in the United States. This factor adds to the town's appeal for those seeking a more affordable, relaxed lifestyle without compromising on quality of life.
When comparing the cost of housing, Cottontown stands out with its reasonable prices. While the national median home cost in the United States hovers above $280,000 as of 2021, the median home cost in Cottontown is significantly lower. This affordability extends to the rental market as well, making it an attractive destination for renters, though the supply may not be as abundant as in larger cities.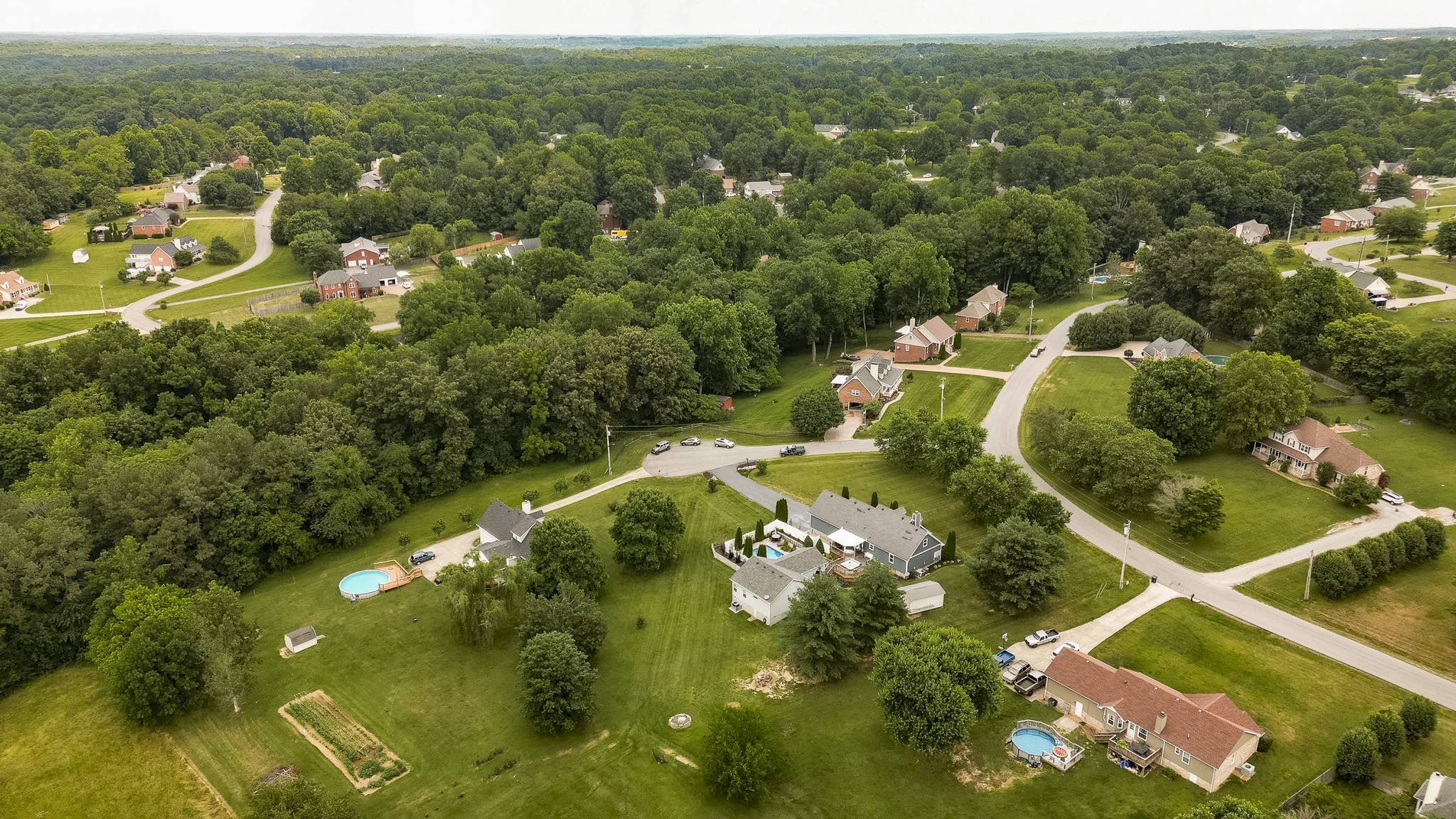 The cost of everyday living essentials such as groceries, utilities, and healthcare also generally fall below national averages in Cottontown. Tennessee is one of the states with the lowest food costs, and this benefit is felt in Cottontown where a trip to the grocery store won't break the bank. Utilities and healthcare costs are also typically lower than those in larger metro areas, contributing to overall lower living expenses.
Transportation costs in Cottontown can be a mix, as depending on your lifestyle, you may find them to be either higher or lower than in metropolitan areas. For instance, if you're used to public transportation options available in larger cities, keep in mind that Cottontown, with its rural setting, is heavily car-dependent, which may result in higher costs related to vehicle ownership, maintenance, and fuel. However, this can be offset by the fact that traffic congestion is much less of an issue compared to big cities, making commute times and related costs generally lower.
In terms of taxes, Tennessee is one of the most tax-friendly states in the U.S. The state does not levy an income tax on wages and salaries, which can lead to significant savings for residents. The sales tax, however, is relatively high compared to other states, but this is somewhat offset by the overall lower costs of goods and services in Cottontown.
In comparison to major metro cities like New York, Los Angeles, or Chicago, living in Cottontown can be significantly more affordable. The lower cost of housing is the most notable factor, but when combined with the lower cost of essentials, and lower taxes, Cottontown offers a high quality of life at a much more accessible price point. This affordability, paired with the small-town charm and natural beauty of the area, makes Cottontown an attractive destination for those looking to escape the high costs and fast pace of city living.
Restaurants and Dining
While Cottontown is a small, rural community, you'll still find a handful of charming dining options in and around town. However, for a wider range of restaurants, you'll want to explore nearby cities like White House, Gallatin, and Hendersonville.
First up, we have The Red River Bistro located just a few miles north of Cottontown in Portland. This local favorite is known for its Southern-style comfort food with a gourmet twist. Their smoked brisket and baby back ribs are always a hit. And don't skip dessert; the homemade peach cobbler is a delight!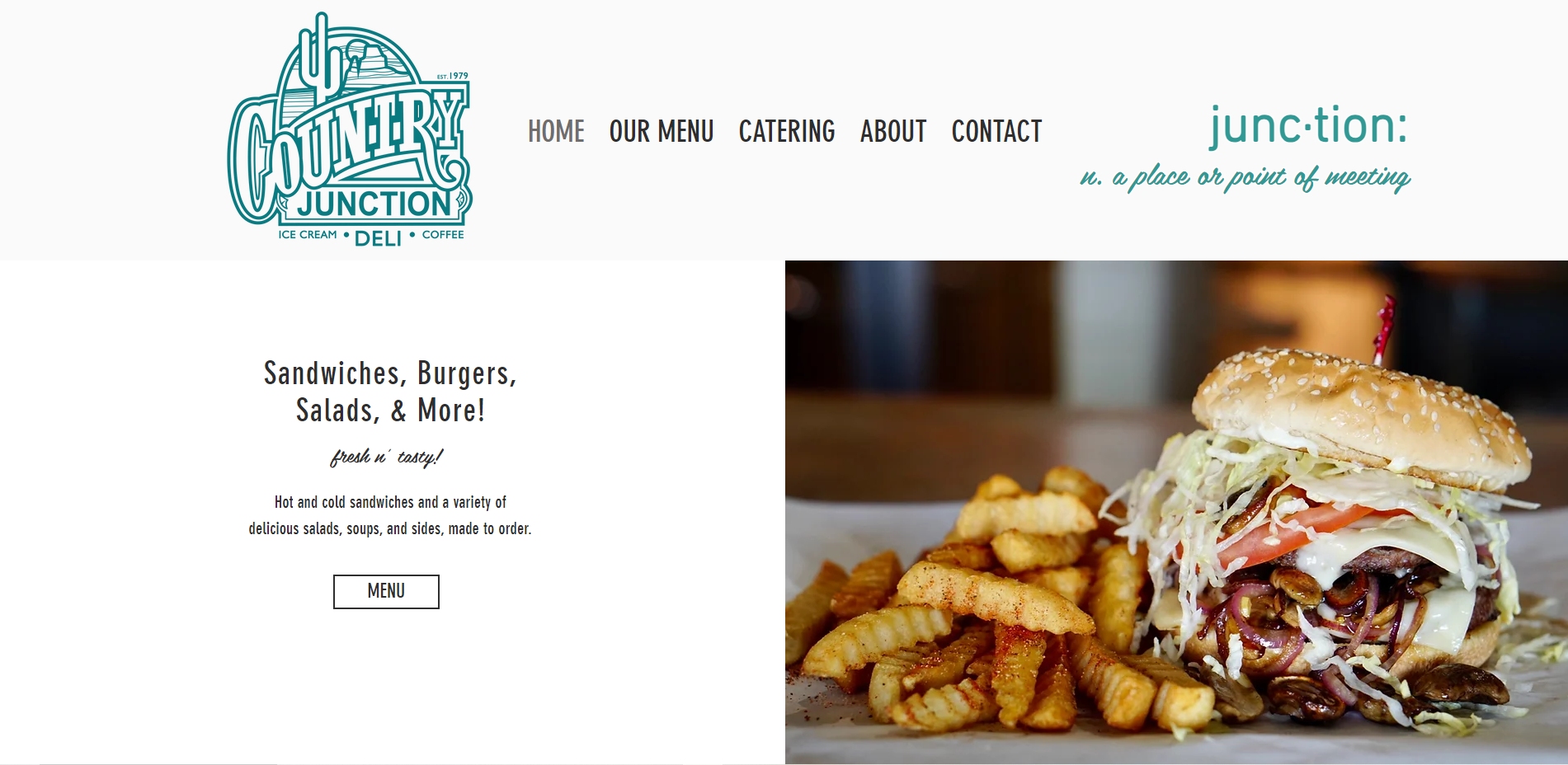 If you're looking for a quick and casual option, The Country Junction Deli in Cottontown is a must-visit. This family-owned joint offers mouthwatering deli sandwiches, salads, and sides, all made fresh daily. Plus, their sweet tea has a dedicated local following. It's a fantastic spot for a relaxed lunch or to pick up some sandwiches for a picnic in one of the nearby parks.
Just a short drive away in White House, there's Colorado Grill, known for its western-style dishes. Steaks, burgers, and their famous prime rib are just some of the options you'll find here. It's the perfect place if you're in the mood for hearty, meaty comfort food.
Venturing a bit further to Gallatin, you'll find Prince Street Pizza and Pub, a trendy spot serving gourmet pizzas with a variety of toppings to choose from. Their artisanal approach means each pizza is made with fresh, quality ingredients, and you can really taste the difference. Plus, their selection of craft beers makes it a great spot for a casual night out.
And let's not forget about El Cantarito, a Mexican restaurant also located in Gallatin. Known for their authentic Mexican cuisine and festive atmosphere, it's the place to go when you're craving enchiladas, tacos, or a refreshing margarita.
So while Cottontown might be small, you're never too far away from delicious dining options, whether you're looking for classic Southern comfort food, gourmet pizza, or authentic Mexican cuisine. Each restaurant in and around Cottontown offers its own unique atmosphere and menu, contributing to the overall charm of this area.
Shopping and Entertainment
Cottontown, TN, while a small, peaceful community, still offers some fun options for entertainment and shopping. However, keep in mind that due to its rural nature, you might have to travel a bit to nearby towns and cities for a wider variety.
Right in Cottontown, you have the Pickin' Porch Show, an old-fashioned music gathering that has become a local tradition. Hosted at Keller's Corny Country, it's a weekly musical show that spotlights local and regional musicians. If you're a fan of live music and community spirit, it's a wonderful way to spend an evening.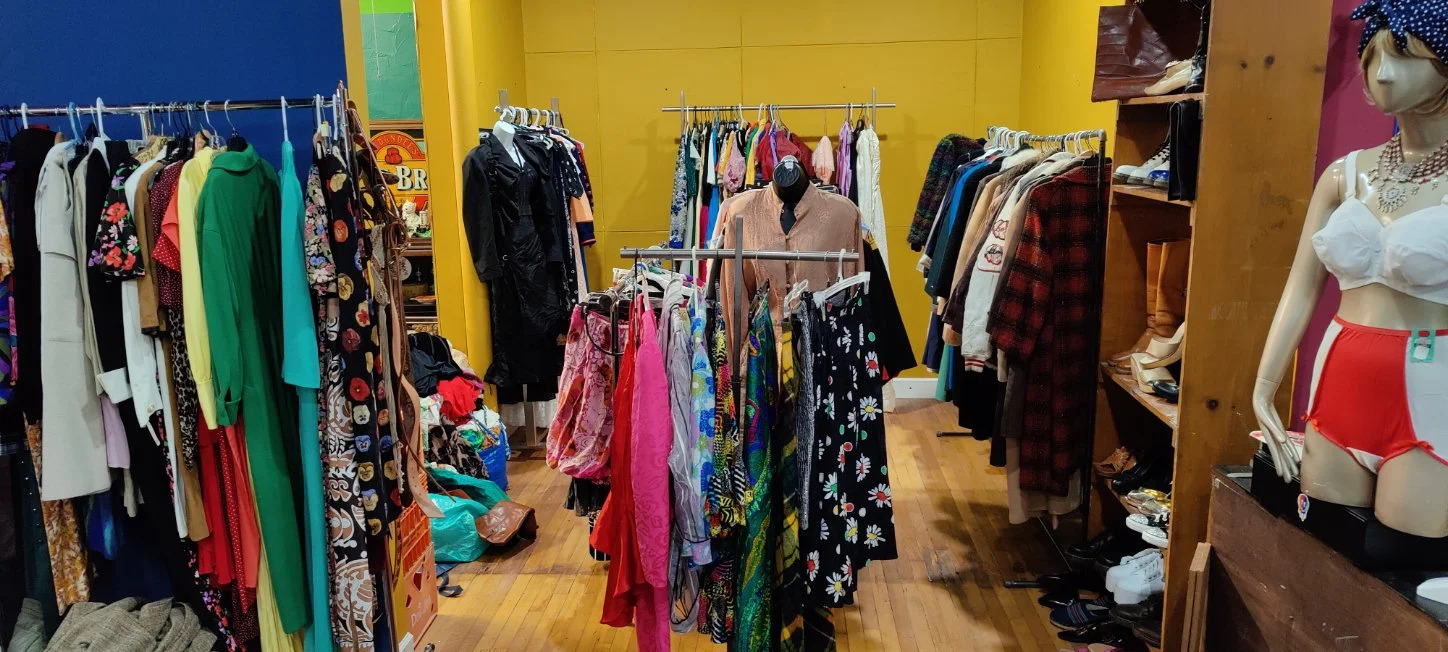 For shopping, Cottontown doesn't have large retail centers, but you will find charming local stores like the Little Shop of Hoarders. This quirky vintage shop is a treasure trove of antiques, collectibles, and unique trinkets. It's the perfect spot to find something special, whether you're looking for a one-of-a-kind piece of decor or a unique gift.
A short drive to Gallatin or Hendersonville will bring even more opportunities. In Gallatin, there's the Greensboro Village, an outdoor shopping center with a wide variety of shops and restaurants. If you're in the mood for a movie, NCG Gallatin Cinemas is just around the corner.
Hendersonville offers the Streets of Indian Lake, a comprehensive shopping, dining, and entertainment complex. This upscale center features a mix of popular retail stores, a movie theater, and numerous eateries. Plus, it often hosts local events, from farmer's markets to live concerts.
For outdoor fun, you're near Bledsoe Creek State Park, where you can enjoy hiking, bird watching, and fishing. Also, with Nashville just a short drive away, you have access to a wealth of world-class entertainment, from the Grand Ole Opry to the Country Music Hall of Fame.
So while Cottontown itself might be quiet and small-scale, its location gives you easy access to a multitude of entertainment and shopping options, whether you're after local live music, unique antiques, or larger retail and entertainment centers.
Parks and Nature
If you're a nature enthusiast, Cottontown, TN and the surrounding areas have much to offer. The town is nestled amidst rolling green landscapes, providing plenty of opportunities to get outdoors and explore the natural beauty of the region.
In Cottontown itself, you can enjoy a relaxing afternoon at Cottontown Park. This small community park is a lovely spot for a picnic, featuring open green spaces and a playground area that's perfect for families with children.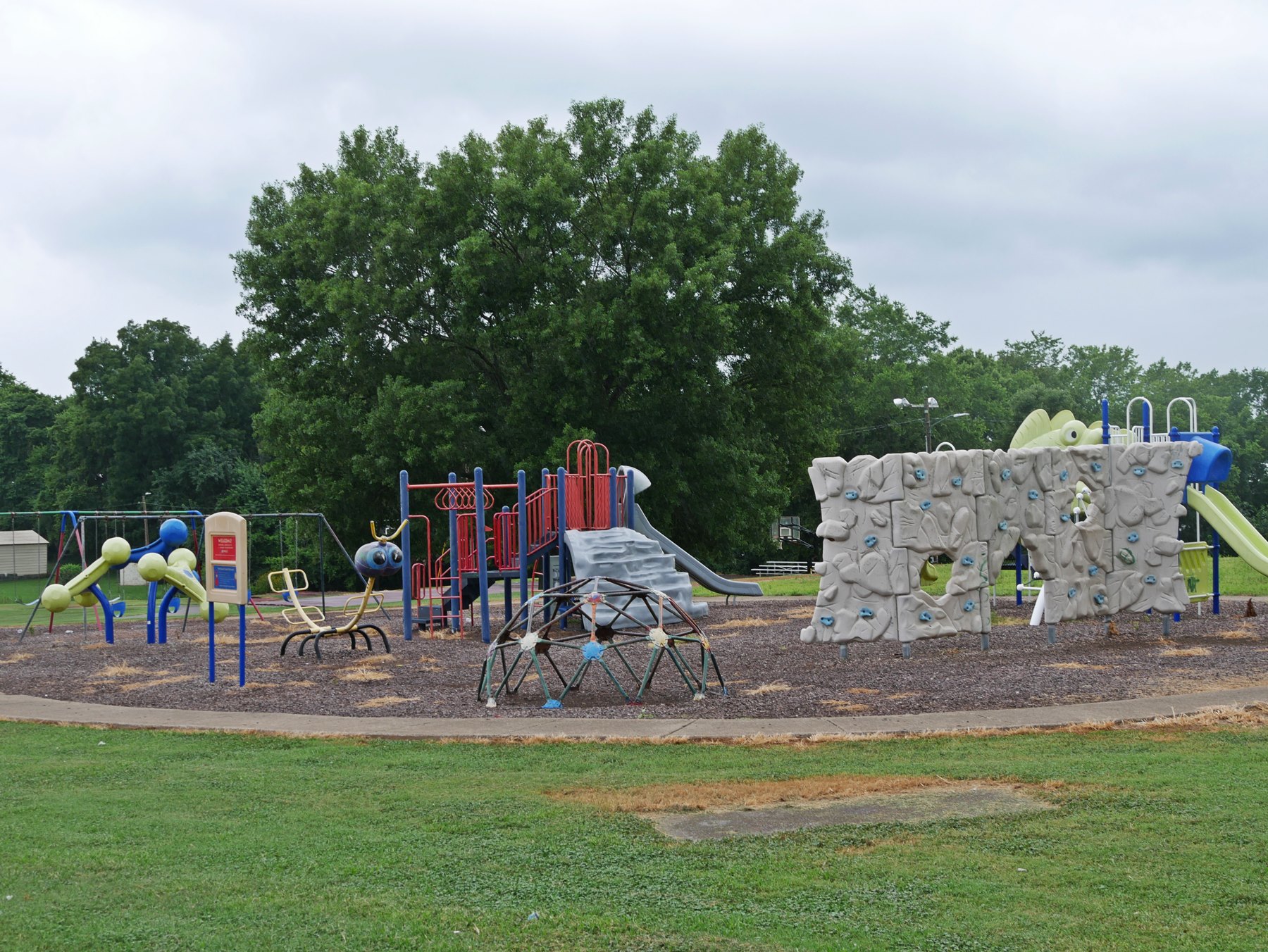 Nearby, you'll find Clearview Park in Hendersonville, a larger park that offers a range of recreational activities. There's a baseball field, soccer fields, a playground, and plenty of space to enjoy a picnic or a leisurely stroll. It's a popular spot for local sports events and a great place to connect with the community.
Bledsoe Creek State Park, just a short drive away in Gallatin, is a must-visit for any nature lover. With over 160 acres of forest and more than six miles of hiking trails, it's the perfect place to immerse yourself in Tennessee's natural beauty. The park sits alongside the Old Hickory Lake, offering plenty of opportunities for fishing, bird watching, and boating.
If you're willing to venture a bit further, don't miss the chance to visit the Long Hunter State Park. This large park features a variety of natural habitats, from cedar glades to hardwood forests. You'll find a network of trails suitable for hiking and biking, and the beautiful Percy Priest Lake offers a place for boating, fishing, and swimming.
Finally, for a unique outdoor experience, there's Cedars of Lebanon State Park in Lebanon. Named for the dense cedar forest that existed in the biblical lands of Lebanon, the park contains 900 acres of cedar glades, a unique ecosystem that's home to a range of plants and wildlife. You can explore the park's nature trails, visit the nature center, or enjoy a picnic in one of its many picnic areas.
So whether you're into hiking, bird watching, fishing, or just enjoying a peaceful picnic, the parks and nature options around Cottontown offer a variety of ways to enjoy the outdoors. It's just another aspect of what makes living in this area so appealing.
Business and Industry
Cottontown, TN is a small, rural town, but it's part of a region that supports a variety of industries and businesses. While agriculture has been traditionally prominent in the area, the economy today is a mix of different sectors including manufacturing, healthcare, and retail trade, which are predominant in the larger Sumner County region.
In the immediate vicinity of Cottontown, you'll find a handful of small businesses that cater to local needs. These include small farms, gardening services, and construction firms that contribute to the local economy. A notable business is the Keller's Corny Country, which hosts the Pickin' Porch Show and offers a corn maze, pumpkin patch, and other family-friendly activities throughout the year.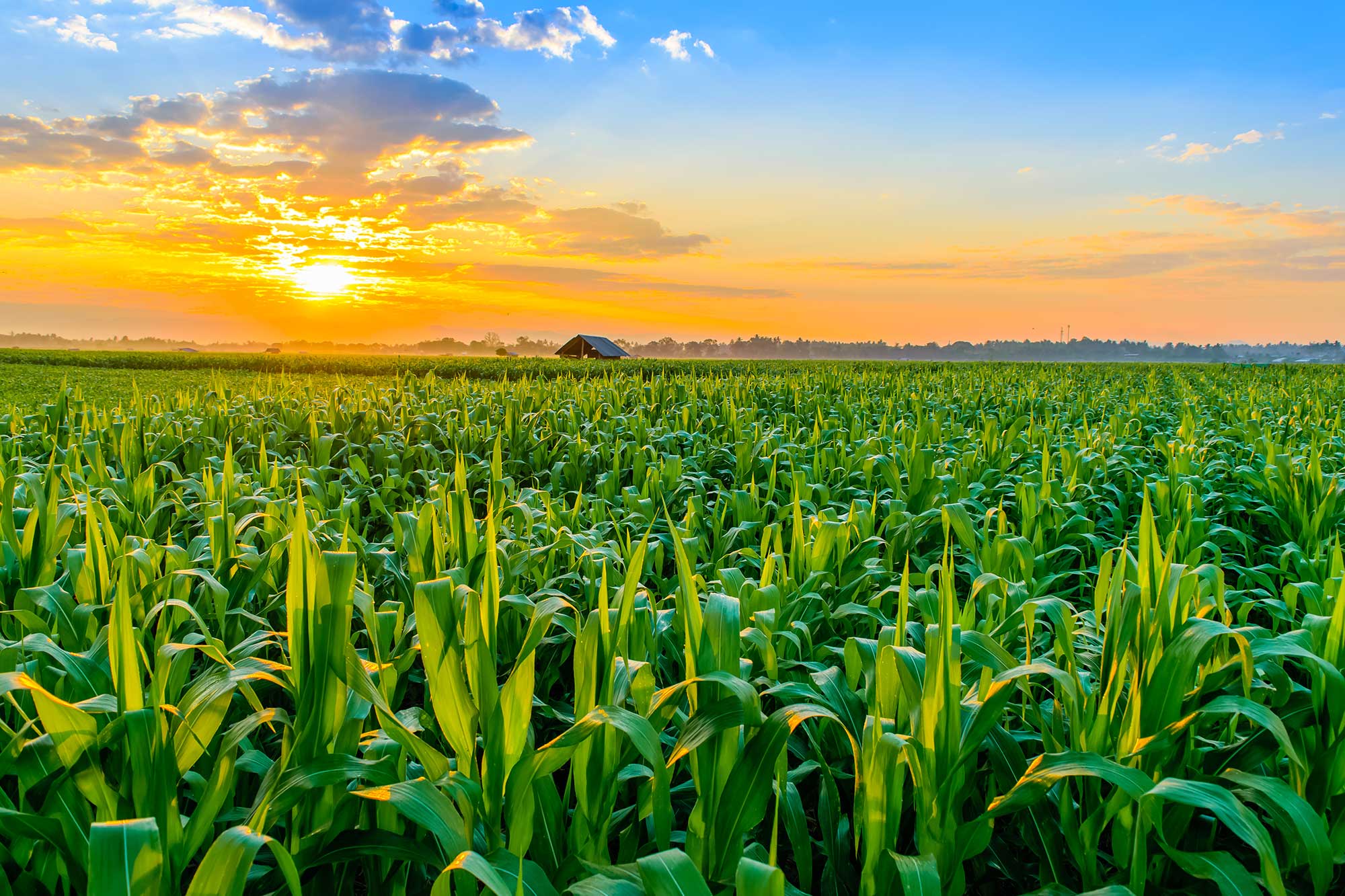 For larger industries and more employment opportunities, many residents commute to nearby cities such as Gallatin and Hendersonville. Gallatin is home to several large employers including the Sumner Regional Medical Center, which is one of the leading healthcare providers in the region. In addition, the city hosts manufacturing operations for companies like Gap Inc., which has a major distribution center in the area.
The retail sector also provides a significant number of jobs. This includes stores and businesses in shopping centers such as the Greensboro Village in Gallatin and the Streets of Indian Lake in Hendersonville. Both locations host a variety of retail stores, eateries, and entertainment venues.
Hendersonville, another close city, houses operations for several national and international companies. One significant employer is the car parts manufacturer Unipres, which has a large manufacturing facility in the city.
It's also worth mentioning that Nashville, known as the 'Music City', is under an hour's drive away. Nashville's booming economy is powered by its music industry, healthcare, education, and more recently, a growing tech scene.
So, while Cottontown may be small and rural, it's part of a larger economic region with diverse opportunities. Whether it's local businesses or larger industries in nearby cities, there's a wide range of economic activity around Cottontown.
Airport and Transportation
For residents of Cottontown, TN, the nearest major airport is the Nashville International Airport (BNA), which is approximately 35 miles south, or about a 45-minute drive without heavy traffic. The airport offers a multitude of daily flights to destinations across the country and the world, serviced by numerous major airlines. Whether you're planning a vacation or welcoming visitors, having an international airport in close proximity is definitely a convenience.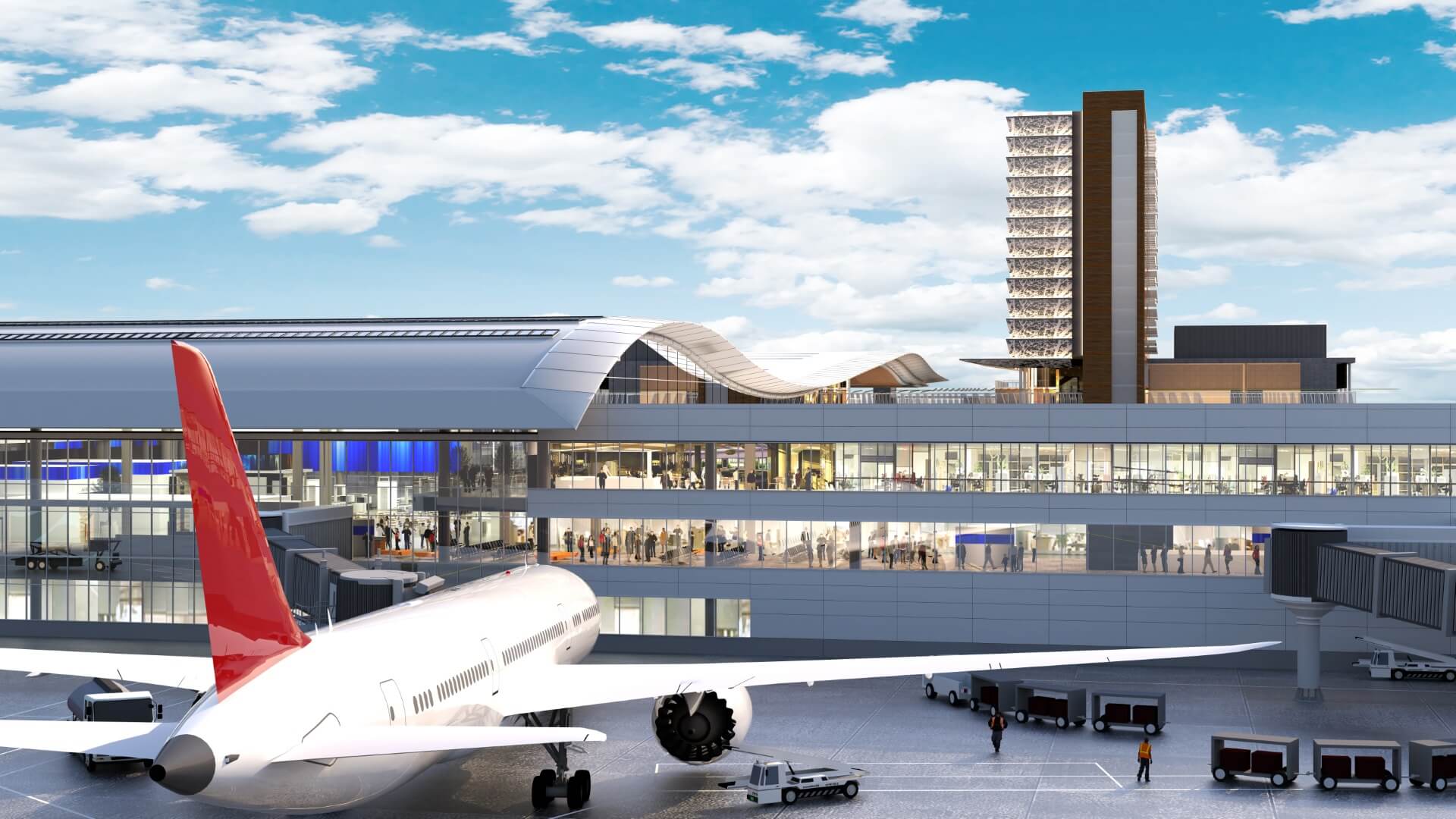 As for public transportation, the options in Cottontown are limited due to its rural location. The town does not have its own public transit system, and being a car-dependent community, most residents typically rely on their own vehicles for transportation.
However, you'll find some public transit services in the nearby city of Gallatin. The Gallatin Public Transit, also known as "The Wave," operates a fixed route bus service that loops through the city. If you're planning a day trip to Gallatin, this could be a convenient option to get around the city.
Alternatively, rideshare services like Uber and Lyft do operate in and around Cottontown, providing another means of transportation if you prefer not to drive. Keep in mind that availability may be less frequent than in more densely populated areas, so planning ahead is advisable.
For more comprehensive public transportation options, the Metropolitan Transit Authority (MTA) operates extensive bus routes in the greater Nashville area. Although this is a bit of a drive from Cottontown, it could be a useful service if you're heading into Nashville for the day and prefer not to deal with city driving and parking.
So, while public transportation isn't a major feature of life in Cottontown, there are services in the wider region that residents can make use of, and the close proximity to Nashville International Airport is a significant benefit for air travel needs.
Weather
One of the great things about living in Cottontown, Tennessee, is that you get to experience all four seasons, each with its own charm and appeal.
Let's start with spring. This season is usually mild and quite beautiful in Cottontown. As the temperatures start to climb, the area comes alive with the colors of blooming flowers and greening trees. Average high temperatures range from the mid-60s to low 70s, and there is a fair amount of rain, but that just contributes to the lush landscapes.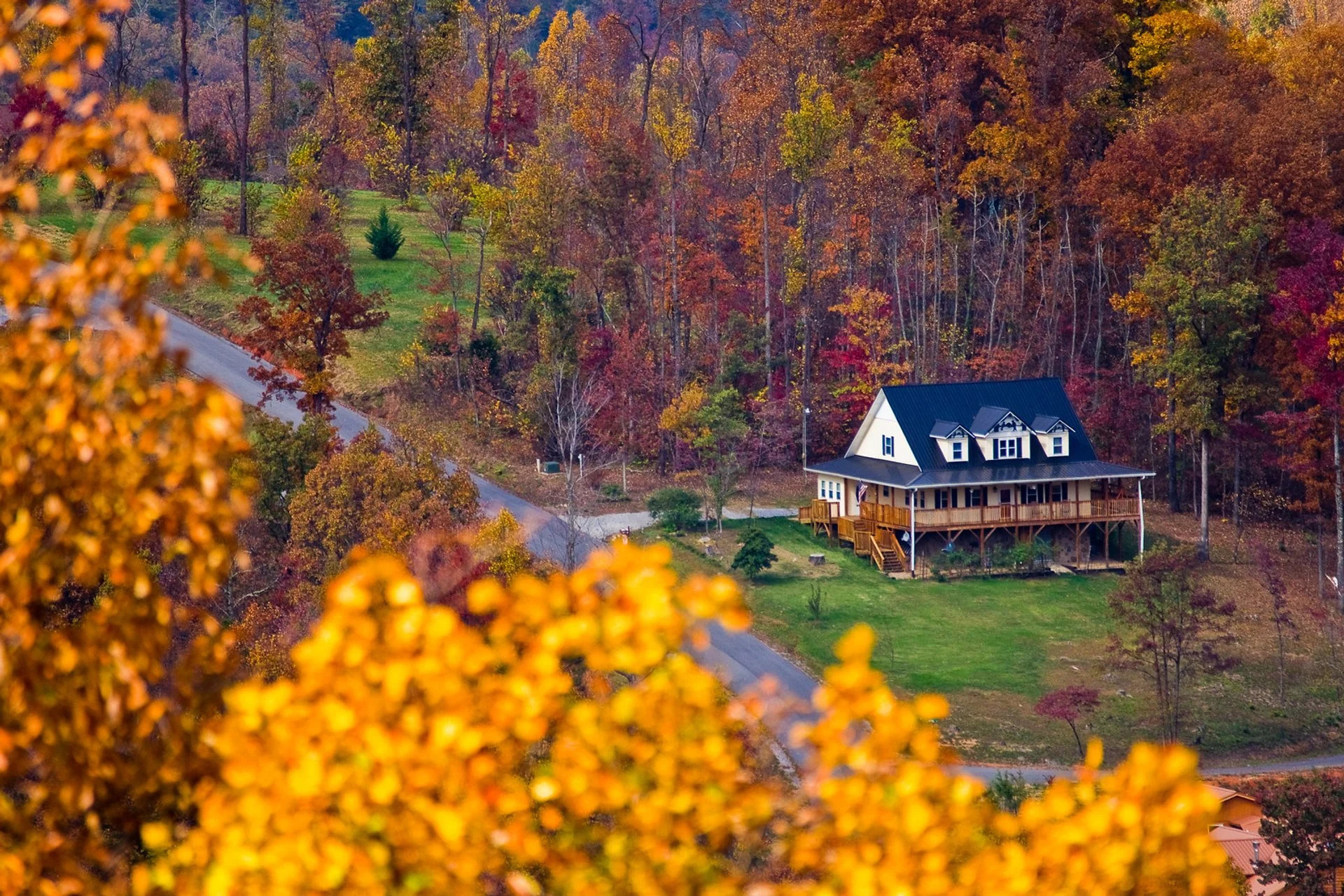 Then comes summer, which is typically warm and humid. Temperatures in July and August often reach into the high 80s or even low 90s. This is a great time for outdoor activities like picnics and barbecues, just be sure to have some shade and plenty of cold drinks on hand! Also, don't forget to plan your visit to Bledsoe Creek State Park or any other nearby lakes for a refreshing dip or a relaxing boat ride.
Fall in Cottontown is a real treat for the senses. The weather starts to cool down, with temperatures ranging from the mid-60s to 70s in the early fall, and gradually dipping into the 50s as winter approaches. But it's the spectacular fall foliage that truly makes this season special. The area's trees burst into vibrant shades of red, orange, and gold, creating a stunning backdrop for a drive or a stroll through the town.
Winter tends to be relatively mild in comparison to some northern states. Temperatures often hover around the mid-40s, but they can occasionally dip below freezing, and the area does see some snowfall, though it's typically light and doesn't last long. It's a great time to cozy up indoors, but don't worry, even in winter, there are plenty of clear, sunny days.
So, whether you're a fan of warm, sunny summers or you prefer the cool, colorful fall, Cottontown offers a range of weather experiences throughout the year. It's just another aspect of its small-town charm!
Private and Public Schools
Education is a key aspect of any community, and Cottontown, TN is no exception. The town is part of the Sumner County School District, which is known for its commitment to providing quality education. Public and private schools in and around Cottontown offer a variety of educational opportunities for children of all ages.
In terms of public schools, students in Cottontown typically attend J.W. Wiseman Elementary, which is located in the nearby town of Portland. It's known for its nurturing environment and emphasis on academic achievement. For middle school, students usually attend Rucker-Stewart Middle School in Gallatin, and for high school, they typically go to Station Camp High School, also in Gallatin. These schools have solid reputations and offer a range of academic and extracurricular opportunities.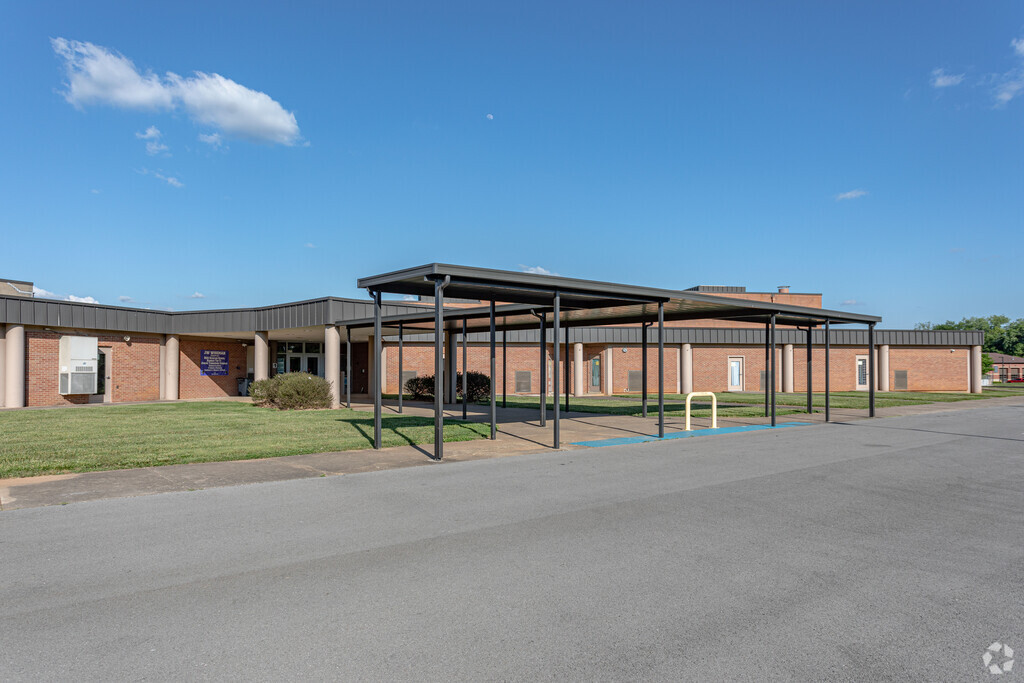 The Sumner County School District also provides several programs of study at the high school level. Students can participate in various career and technical education programs, Advanced Placement (AP) courses, and dual enrollment opportunities in partnership with local colleges.
As for private education, there are several options within a short drive from Cottontown. The Southside Christian School in Gallatin offers education from Pre-K through 12th grade, with a curriculum that integrates biblical principles. Likewise, the Saint John Vianney Catholic School, also in Gallatin, offers a faith-based education for students in grades Pre-K through 8.
A little farther afield, in Hendersonville, there's the Merrol Hyde Magnet School, which serves students from K-12. This school is a part of Sumner County Schools but requires an application to attend. It's renowned for its rigorous, college-preparatory curriculum with an emphasis on foreign language learning.
In sum, whether you're looking at public or private schools, the educational landscape around Cottontown offers a variety of options to cater to different learning styles and educational needs. It's all about finding the best fit for your child's education journey.
History
Cottontown, nestled in Sumner County, Tennessee, has a history that's deeply rooted in the American past. Named after Capt. Thomas Cotton, an early settler who arrived in the late 18th century, Cottontown is a living testament to the pioneering spirit of those who shaped the region.
It's worth noting that Cottontown and the surrounding areas were initially the territory of Native American tribes, primarily the Cherokee and Shawnee, long before the arrival of European settlers. Their influence can still be seen in the area today, particularly in local place names.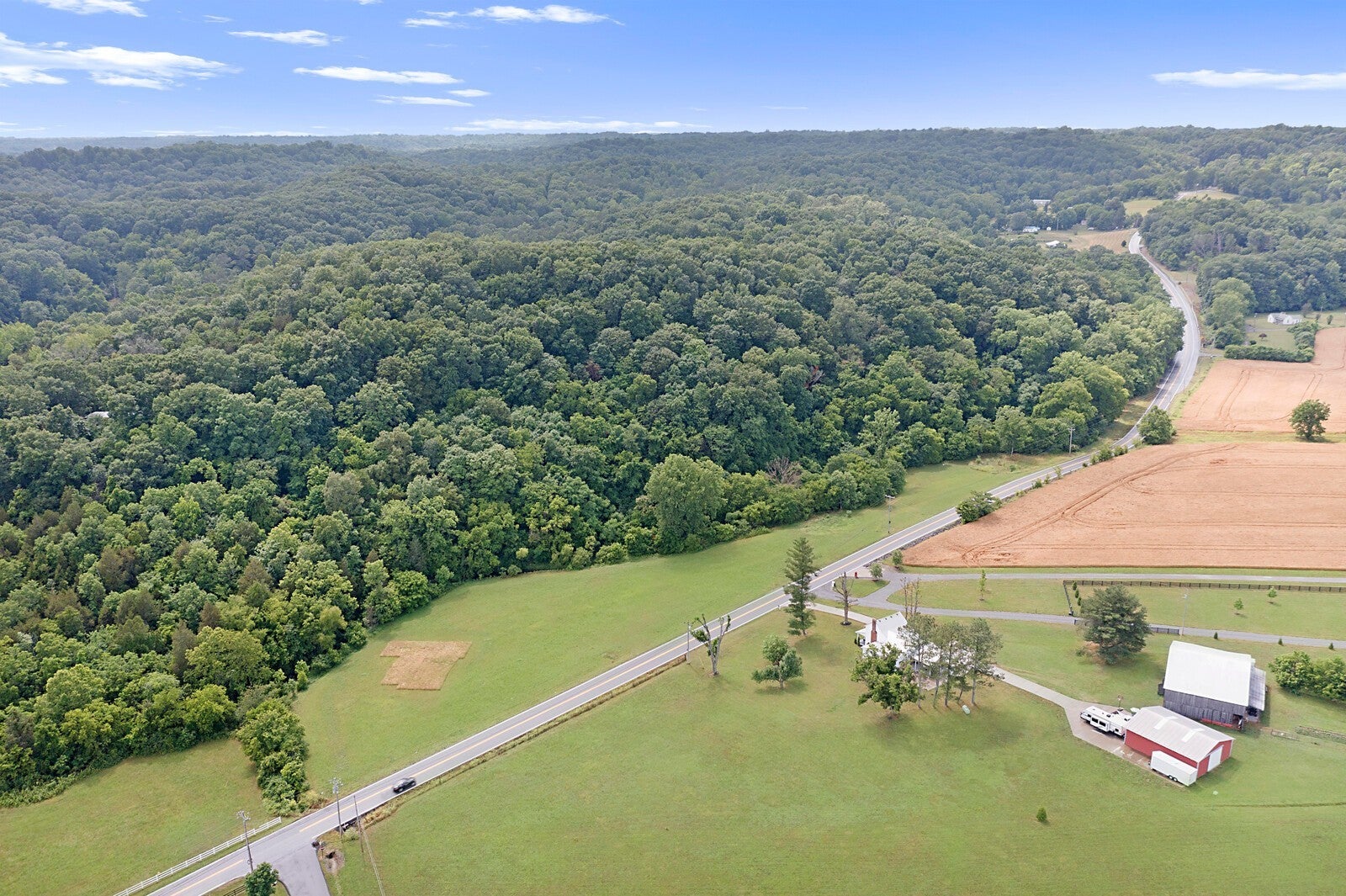 As European settlers arrived, they established farms and small communities in the area. Capt. Thomas Cotton, who gave Cottontown its name, was a notable figure during this period. He was a Revolutionary War veteran who received land grants for his service and went on to establish a prosperous farm.
By the 19th century, the community had grown significantly, and in 1830 the Cottontown Post Office was established, marking the formal recognition of the town. Cottontown became a hub for farming, particularly tobacco and corn. The region's fertile soil and favorable climate made it ideal for such crops.
The arrival of the railroad in the late 19th century further boosted the town's growth, connecting it to nearby markets and helping its agricultural products reach a wider audience. The town's heritage as a farming community continues to this day, with many of its residents still engaged in farming and agricultural activities.
Historic buildings dot the landscape in and around Cottontown, a testament to its rich past. Notably, the Thomas Cotton Gin House, built around 1900, remains a prominent local landmark. It's a reminder of the town's namesake and the cotton production that was once prominent in the area.
So, although Cottontown may be a small town, its history is a fascinating snapshot of American growth and change over centuries. Its roots in agriculture, its connections to the larger region, and its legacy of hardworking pioneers all contribute to the unique character it has today.