Cookeville, TN Homes for Sale
Cookeville, TN Homes for Sale
September 27, 2023
Cookeville, Tennessee, the heart of the Upper Cumberland region, has long been heralded as an appealing destination for families, young professionals, and retirees alike. Situated halfway between Nashville and Knoxville, this charming city is renowned for its lush landscapes, rich cultural scene, and the unparalleled warmth of its community. If you're contemplating relocating to Cookeville, you're about to embark on an adventure filled with Southern hospitality, scenic beauty, and a relaxed lifestyle.
Finding a home in Cookeville, however, can be both an exciting and challenging journey. The city offers a diverse range of housing options, from charming downtown lofts and quaint suburban homes to sprawling country estates. Each neighborhood has its unique charm, offering different amenities and lifestyle choices. Whether you prefer the bustling, artsy vibe of WestSide, the family-friendly atmosphere of Capshaw, or the serene, rural ambiance of Buffalo Valley, there's a spot for everyone.
In addition to neighborhood personality, you'll need to consider your budget, the home's proximity to work or schools, and the potential for return on your investment if you decide to sell in the future. Navigating the Cookeville real estate market may feel overwhelming at first, but with the right guidance and ample research, you can confidently identify the perfect home that suits your needs and lifestyle.
Over the next few sections, we will delve deeper into the process of relocating and finding a home in Cookeville, offering insights into the real estate market, local culture, essential amenities, and some tips to make your transition as smooth as possible. From understanding property taxes and the cost of living to finding top-rated schools and engaging recreational activities, we've got you covered. By the end, you'll have a comprehensive understanding of what it's like to live in Cookeville, helping you make an informed decision about your big move.
Housing Market
Cookeville, Tennessee, enjoys a vibrant housing market characterized by a wide range of properties that cater to a variety of tastes and budgets. From historic homes exuding old-world charm to modern, newly-built estates, the Cookeville housing market offers something for everyone. The city's relatively low cost of living compared to national averages, coupled with a stable housing market, makes it an attractive place for both first-time buyers and experienced investors.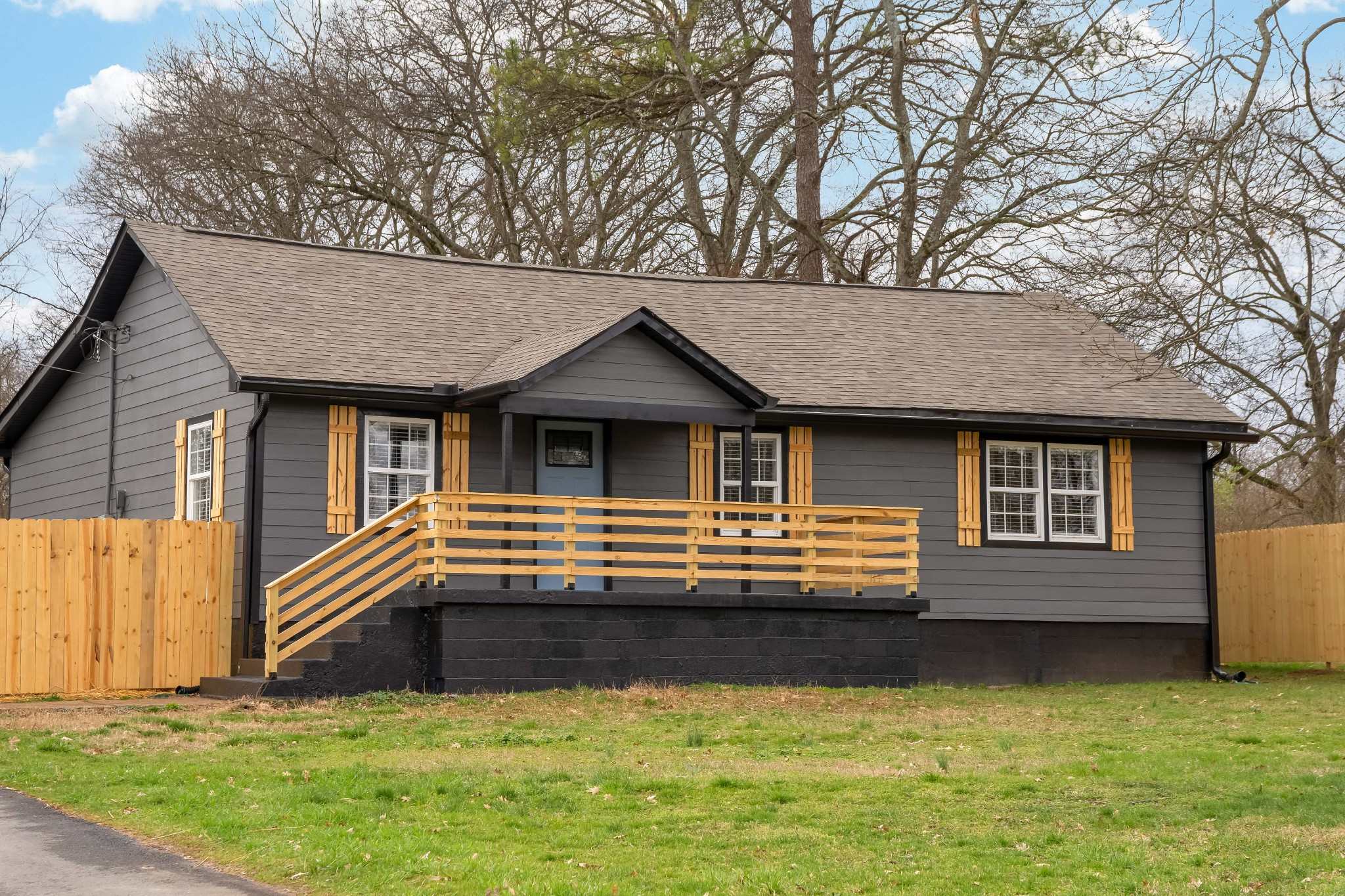 When it comes to property types, single-family homes are the most common housing option, although there is also a significant number of apartment complexes, condominiums, and townhomes. The city's recent growth has spurred a boom in new constructions, with several developments underway to meet increasing demand. These range from upscale, luxury homes to more modest, affordable options that maintain high standards of quality and design.
The neighborhoods in Cookeville offer diverse living experiences. The WestSide area, close to the Tennessee Technological University, is known for its vibrant arts scene and a mix of historic and modern housing. Capshaw neighborhood, on the other hand, is largely residential, featuring family-friendly homes and parks. Meanwhile, Buffalo Valley offers larger properties, including farmhouses and homes with substantial acreage, providing a more rural and relaxed lifestyle.
One of the key characteristics of the Cookeville housing market is its stability. While many cities saw significant fluctuations in property prices over the past decade, Cookeville has maintained steady, sustainable growth. This is due in part to the region's robust economy, fueled by sectors such as education, healthcare, and manufacturing, which provide a solid employment base.
Affordability is another significant feature of the Cookeville real estate market. As of my last training cut-off in September 2021, the median home price in Cookeville was substantially lower than the national average, providing excellent value for money. This makes Cookeville an appealing choice for individuals and families looking to get more house for their budget.
Investors will also find Cookeville's real estate market attractive. The city's rental market is buoyed by the presence of Tennessee Technological University and several healthcare facilities, ensuring a steady demand for rental properties. This, combined with the area's overall cost of living and economic stability, provides promising prospects for a robust return on investment.
Lastly, it's worth noting that Cookeville has a strong commitment to community development and maintaining the city's charm. Even with growth and development, there's a pervasive sense of preserving the city's rich history, natural beauty, and quality of life, which is reflected in the city's housing market and development strategies.
Nearby Cities
Just beyond the borders of Cookeville, a variety of vibrant communities offer their own distinct lifestyle and housing market features. Among these are the cities of Crossville, Sparta, and Livingston, each offering a unique blend of charm and convenience.
Crossville, located west of Cookeville, is known as the "Golf Capital of Tennessee," boasting no fewer than 10 championship golf courses. It offers a relaxed lifestyle that appeals to both retirees and families. The housing market here is diverse and relatively affordable, with a mix of single-family homes, townhouses, and condos. A significant number of properties also feature golf course views or are located within golf communities, which is a unique attribute of this city. Furthermore, Crossville has a thriving arts scene with its own community theatre, arts center, and a variety of annual festivals that cultivate a tight-knit, active community.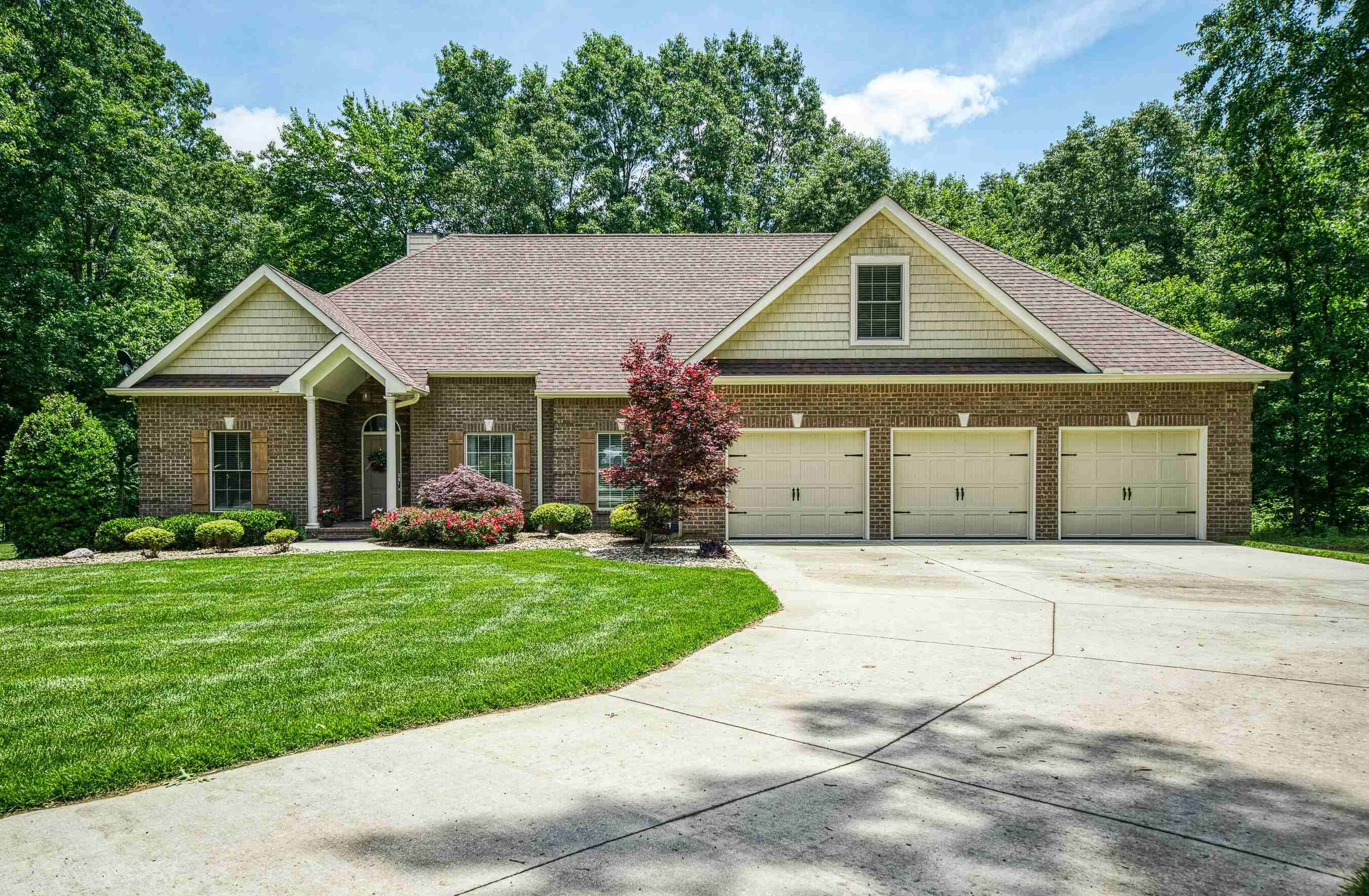 Sparta, situated south of Cookeville, is renowned for its natural beauty, being the gateway to the Upper Cumberland's waterfalls and scenic trails. Here, one can find a variety of property types ranging from affordable single-family homes to sprawling properties with large tracts of land. Sparta's housing market is appealing for those seeking a rural lifestyle without compromising on essential amenities and services. The city's rich history is reflected in its charming downtown area, featuring antique stores, local eateries, and historic buildings, providing a small-town charm that is unique to Sparta.
To the north of Cookeville lies Livingston, a city steeped in history and surrounded by the natural beauty of Overton County. The Livingston housing market offers a broad spectrum of homes, including historic properties, ranch-style homes, and modern builds, many of which sit on substantial parcels of land. The cost of living in Livingston is relatively low, making it a great option for individuals and families seeking a rural lifestyle. Known for its friendly locals and vibrant community events, Livingston offers a laid-back lifestyle with a strong sense of community spirit.
All three cities are within an hour's drive from Cookeville, making them attractive alternatives for those who work in Cookeville but prefer a different living environment. Each city also maintains its character and community-oriented lifestyle while providing residents with a variety of recreational, cultural, and dining options. Whether it's golfing in Crossville, hiking in Sparta, or participating in a community event in Livingston, these adjacent cities each offer unique lifestyle benefits that make them appealing in their own right.
Top Neighborhoods
In Cookeville, various neighborhoods offer distinct features and lifestyle options, each appealing to different demographics and preferences. Among the top residential areas in the city are WestSide, Capshaw, and the historic downtown district.
WestSide, a vibrant district located near Tennessee Technological University, is a hub of activity, making it popular among students, faculty, and young professionals. WestSide is renowned for its eclectic mix of historic and modern homes, appealing to those seeking a dynamic, culturally rich environment. In addition to a diverse housing stock, WestSide is known for its thriving arts scene and numerous boutiques, cafes, and restaurants, which lend a lively atmosphere to the neighborhood.
For those seeking a more family-friendly environment, the Capshaw area is a great choice. Known for its peaceful, suburban feel, Capshaw features a variety of homes from cozy, mid-century houses to modern, spacious estates. Many homes here have well-sized yards, ideal for families with children. The neighborhood is home to several parks, and its schools are among the best-rated in the city, making it a sought-after area for families.
The historic downtown district of Cookeville, often referred to as the heart of the city, offers a unique blend of charm and convenience. The neighborhood features a variety of architectural styles, from historic Victorian homes to modern lofts, and the tree-lined streets add to its allure. Living downtown provides easy access to various amenities, including shops, restaurants, and the city's renowned Depot Museum. This area appeals to those who enjoy the hustle and bustle of city life, combined with the charm of a historic district.
Those in search of more space and tranquility can look to the Buffalo Valley area, situated on the city's outskirts. Here, one can find homes with substantial acreage, including farmhouses and modern country estates. Buffalo Valley offers a more rural and relaxed lifestyle, with scenic views and easy access to hiking trails and natural parks.
Each of these neighborhoods offers its unique charm and lifestyle, reflecting the diversity of Cookeville's community. From the vibrant energy of WestSide to the serene, natural ambiance of Buffalo Valley, the options cater to a broad spectrum of tastes, ensuring there's a place for everyone in Cookeville.
Top Condos & Townhomes
When it comes to condo and townhome living in Cookeville, several communities stand out for their location, amenities, and lifestyle they offer. Among these top communities are the Cityscape Condos, Willow Park Townhomes, and the Reserve at the Country Club.
Cityscape Condos, located in the vibrant WestSide neighborhood, offer a modern, urban lifestyle. The units here range from efficient one-bedroom layouts to spacious three-bedroom designs, many with upscale finishes and balconies offering city views. With its prime location, residents enjoy easy access to the cultural amenities of WestSide, including art galleries, coffee shops, and an array of dining options. This condominium community is particularly popular among young professionals and students due to its proximity to Tennessee Technological University.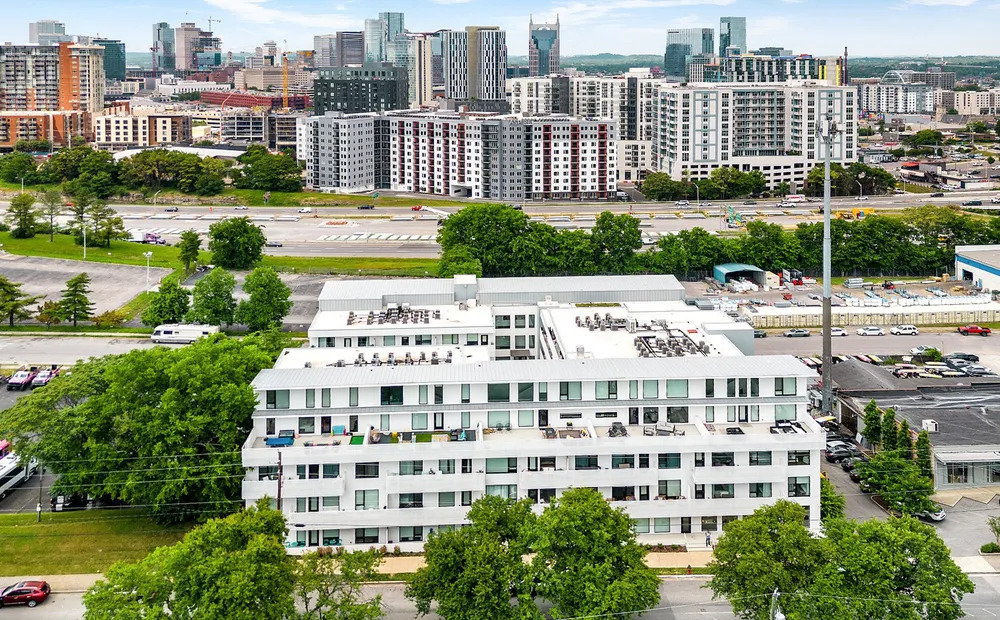 The Willow Park Townhomes, situated in the peaceful Capshaw neighborhood, provide an appealing option for those seeking a low-maintenance, family-friendly lifestyle. These townhomes feature multiple bedrooms, private patios, and ample storage space. The community boasts a playground and is located near several parks, making it ideal for families with children. Additionally, its location within a top-rated school district adds to its appeal for families.
The Reserve at the Country Club, as the name suggests, is a luxury condo community located near the Cookeville Golf Club. These condos offer high-end finishes, spacious layouts, and many units boast views of the meticulously maintained golf course. Community amenities include a clubhouse, fitness center, and outdoor pool, offering a resort-style living experience. Its location provides not only quick access to golfing but also to nature trails, shopping, and dining options, making it an attractive choice for those seeking a balance of recreation and relaxation.
Each of these communities provides a unique spin on condo and townhome living in Cookeville, catering to different lifestyles and needs. Whether it's the urban appeal of Cityscape Condos, the family-friendly environment of Willow Park Townhomes, or the luxurious setting of The Reserve at the Country Club, prospective buyers will find a variety of options to consider in their search for the perfect home.
Cost of Living
The cost of living in Cookeville, Tennessee, is one of its most appealing attributes, particularly when compared to other metro cities and parts of the USA. Factors contributing to the cost of living, such as housing, groceries, healthcare, utilities, and transportation, are all relatively lower in Cookeville.
The most significant difference is observed in the housing sector. As of my last training data up to September 2021, the median home price in Cookeville was considerably lower than the national average. Even with the city's growth, housing continues to be more affordable than in many other metro areas. This extends to rental prices as well, making it an attractive option for those in different stages of life, including students, young professionals, and retirees.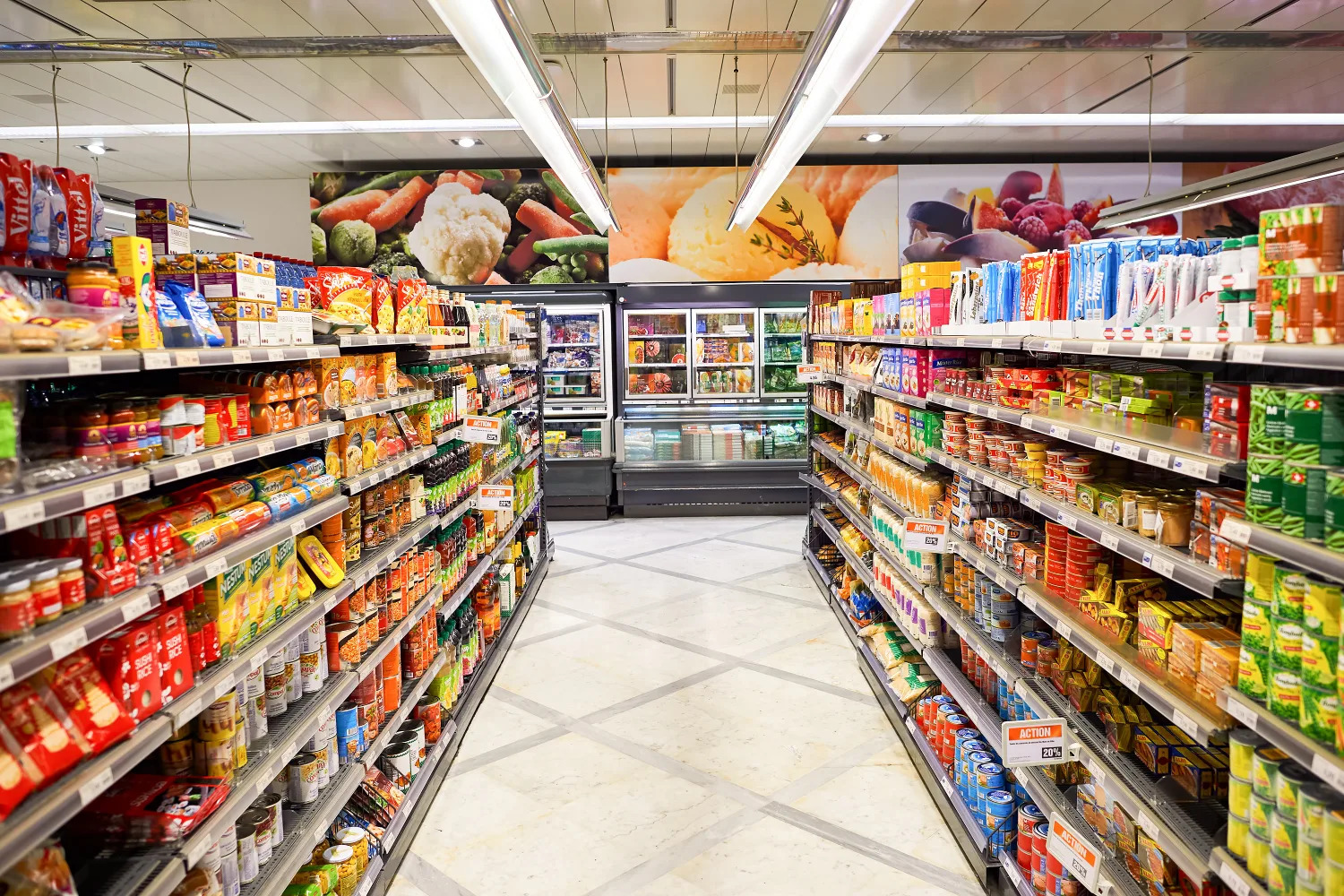 When it comes to everyday expenses like groceries and utilities, Cookeville also fares better than many larger cities. Residents tend to pay less for basic grocery items and utility services, which can result in significant savings over time. The city's location in the fertile Upper Cumberland region ensures a fresh, local supply of produce, which contributes to lower grocery costs.
Healthcare is another area where Cookeville shines. The presence of quality healthcare facilities like the Cookeville Regional Medical Center offers residents access to excellent care at costs that are lower on average than many other parts of the country. The city's focus on promoting healthy lifestyles, through a variety of outdoor recreational spaces and activities, can also indirectly contribute to lower healthcare costs.
In terms of transportation, Cookeville residents generally experience lower costs, especially when compared to residents of larger metro areas. Gas prices tend to be below the national average, and the city's compact size reduces commuting distances. While public transportation options are limited, the city's ongoing efforts to improve walkability and bikeability offer cost-effective alternatives for getting around.
In comparison to larger metropolitan areas like Nashville, Atlanta, or cities on the East and West Coasts, Cookeville's overall cost of living is significantly lower. This affordability, paired with the city's high quality of life, scenic beauty, and robust job market, makes Cookeville an increasingly attractive place to call home.
Restaurants and Dining
The culinary scene in Cookeville, Tennessee, is as diverse and flavorful as the city itself. From classic Southern comfort food to international cuisines, the city's dining options cater to all taste buds.
Starting with the staples, you can't talk about dining in Cookeville without mentioning Southern comfort food. Places like Bobby Q's and Father Tom's Pub serve up mouth-watering barbeque and hearty pub fare. They are local favorites, known for their tender ribs, smoky pulled pork, and a warm, welcoming atmosphere. If you're in the mood for a good burger and fries, head to the famous Crawdaddy's West Side Grill.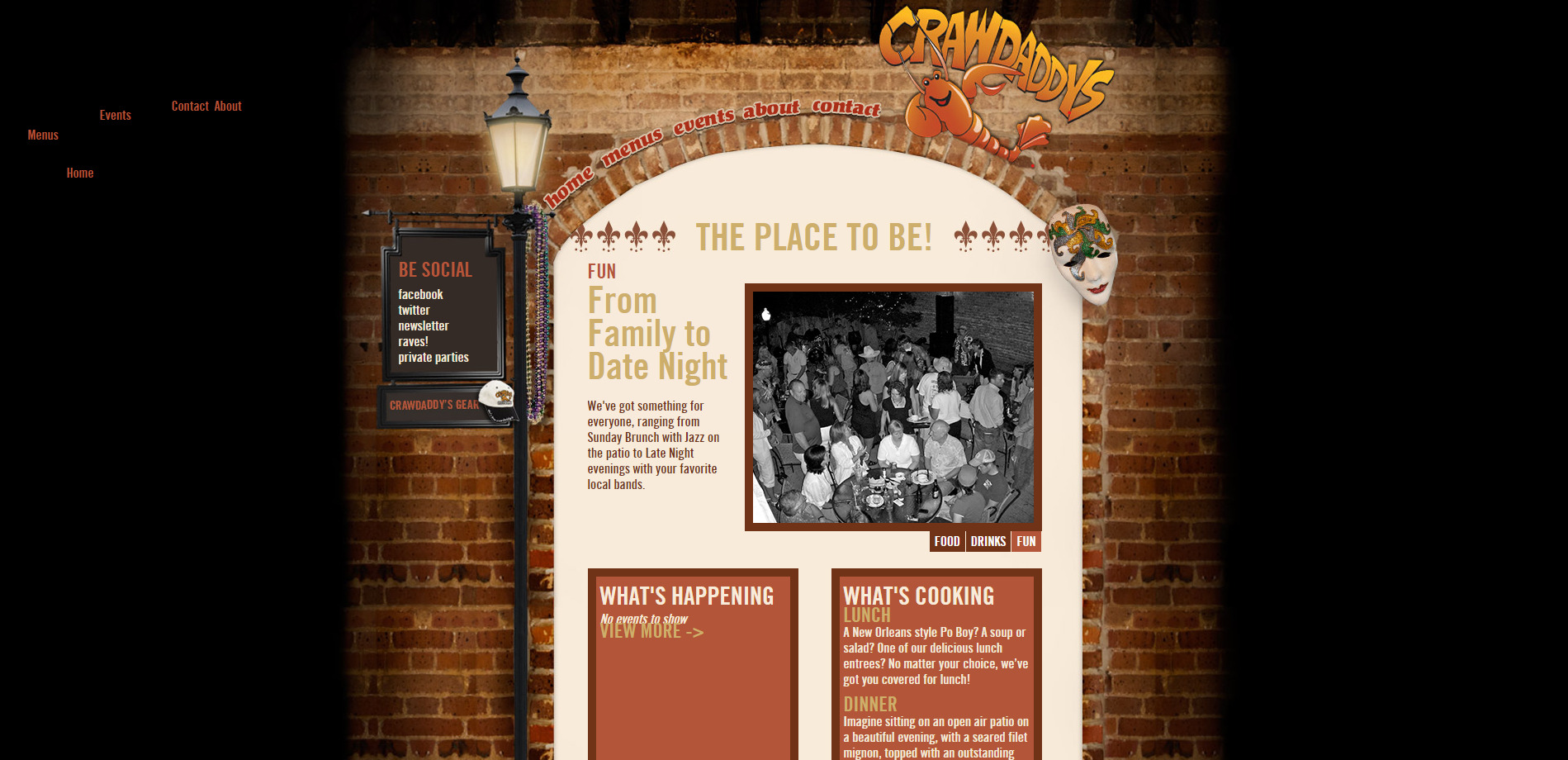 For a more upscale dining experience, Seven Senses Food & Cheer is a must-visit. Offering a fusion of Southern and global cuisine, Seven Senses provides an ever-changing menu based on seasonal ingredients. Here you'll find everything from seared scallops to chipotle honey-glazed chicken, all served in an elegant yet relaxed setting.
Cookeville also boasts impressive international cuisine. El Tapatio serves authentic Mexican dishes with a vibrant atmosphere, while Char serves delicious, fresh sushi and a variety of Asian-fusion dishes. For a taste of Italy, visit Mauricio's Italian Restaurant, famous for its homemade pasta and brick-oven pizzas.
The city is also a haven for foodies with dietary restrictions. Several restaurants, like The Market on the Square, offer extensive vegetarian, vegan, and gluten-free options without compromising on flavor. The city also has a growing number of food trucks, offering everything from gourmet grilled cheese to delectable desserts.
And let's not forget about breakfast. Ralph's Donut Shop is an institution in Cookeville. Open since 1962, Ralph's serves some of the best donuts in the state. Whether you're a fan of the classic glazed or want to try their unique maple bacon donut, a visit to Ralph's is a must for any food lover.
Whether you're dining on a budget or looking to splurge, craving a simple sandwich or a gourmet meal, the restaurants in Cookeville offer a variety of flavors to explore. Each dining spot in this city offers a unique atmosphere, friendly service, and most importantly, delicious food.
Shopping and Entertainment
Entertainment and shopping options in Cookeville, Tennessee, are as varied and vibrant as its dining scene. Whether you're a fan of outdoor activities, arts and culture, or shopping, you'll find no shortage of things to do in this lively city.
For those who enjoy the great outdoors, Cookeville is a veritable playground. The city is surrounded by over 150 waterfalls, numerous hiking and biking trails, and beautiful parks. Cane Creek Park is a popular spot for locals, offering walking trails, paddle boating, disc golf, and fishing. And if you're up for a little adventure, you can take a short drive to Cummins Falls State Park or Burgess Falls State Park for a hike and a swim in the stunning waterfalls.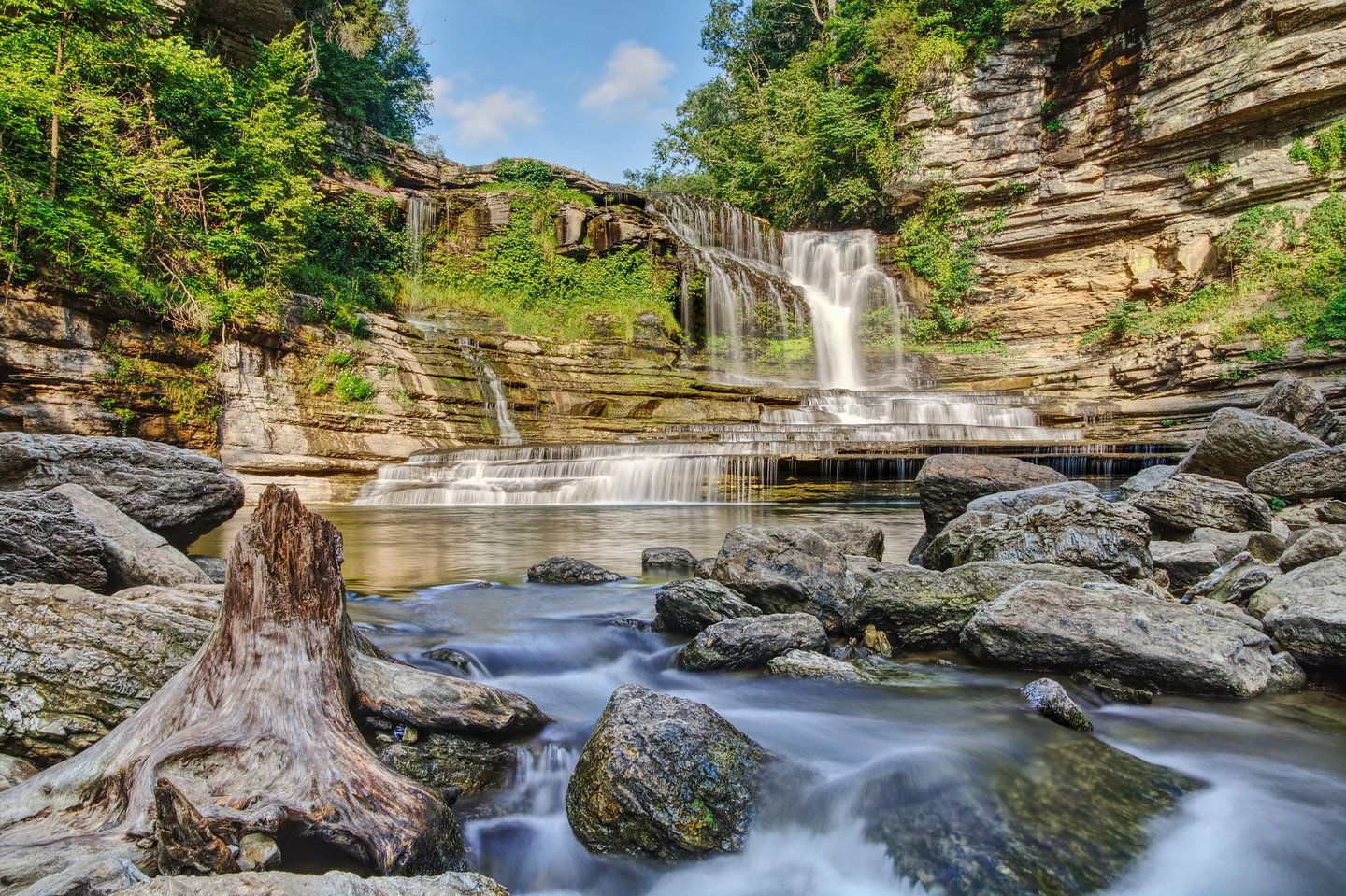 If arts and culture are more your style, Cookeville has you covered. The Cookeville Performing Arts Center hosts a variety of performances, including plays, musicals, and concerts. Meanwhile, the Leslie Town Centre is a popular venue for larger events, and the Cookeville History Museum and Cookeville Depot Museum offer fascinating insights into the area's past. There's also the WestSide cultural district, where you'll find art galleries, murals, and regular cultural events like the monthly Art Prowl.
Shopping in Cookeville is a treat, with a mix of familiar chain stores and unique local shops. The city's historic WestSide district is home to a range of boutiques offering everything from fashion and home decor to artisan goods. If you're looking for a good book, you'll want to visit World Foods and the Hix Farm Brewery. For a more traditional shopping experience, the Cookeville Mall offers a variety of retail stores.
Those who love antiquing will enjoy exploring the many antique shops scattered throughout the city, such as the Cumberland Antique Mall, which houses over 50 vendors selling a wide variety of items. And let's not forget the local farmers market, where you can buy fresh, local produce, baked goods, and handmade crafts.
Cookeville's entertainment and shopping scenes are ever-evolving, reflecting the city's growth and diverse community. Whether you prefer a quiet afternoon fishing at the park, a night out at the theater, or a day of shopping in unique boutiques, Cookeville offers a multitude of options to keep you entertained.
Parks and Nature
Cookeville, Tennessee, is a haven for nature lovers, with an abundance of parks and outdoor spaces that offer everything from gentle strolls to adrenaline-pumping adventures. Its location on the Cumberland Plateau, surrounded by forests, waterfalls, and lakes, makes it a fantastic destination for outdoor activities.
The heart of the city itself is home to several parks, including the popular Dogwood Park and Cane Creek Park. Dogwood Park, located in the city center, features beautiful gardens, walking paths, and a large fountain that's especially popular with kids during the summer. It's also home to the Cookeville Performing Arts Center, making it a hub of community activity.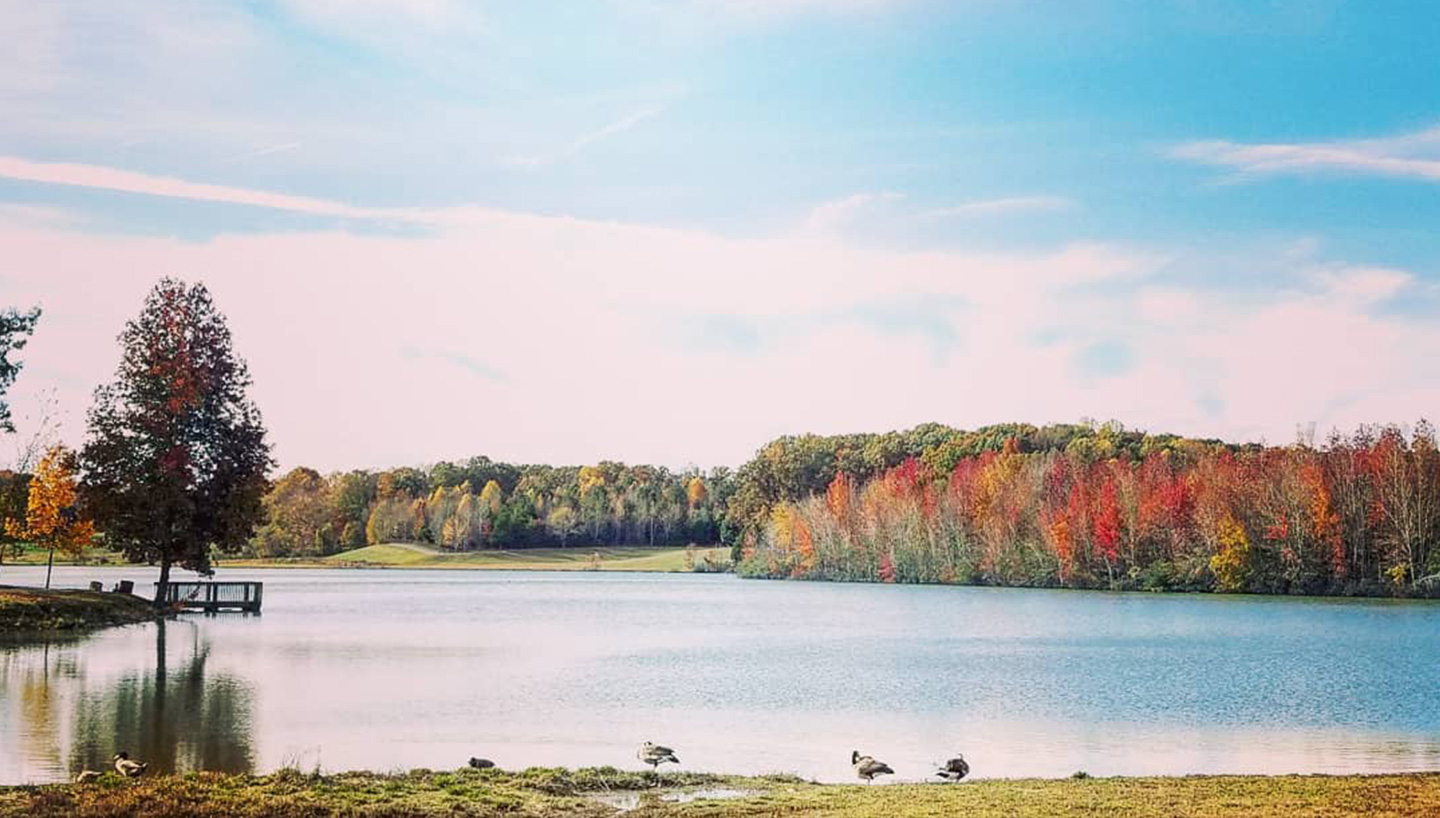 Cane Creek Park, on the other hand, is a 262-acre park with a beautiful 56-acre lake at its center. Here, you can rent a paddleboat or kayak and spend the day on the water, hike along the miles of trails, play a round of disc golf, or simply enjoy a picnic while soaking in the natural beauty.
If you're willing to venture just outside the city, you'll find even more outdoor treasures. Cookeville is known as the "Hub of the 14 State Parks," and with good reason. State parks such as Burgess Falls State Park and Cummins Falls State Park are just a short drive away and offer stunning waterfalls that have to be seen to be believed. Burgess Falls, cascading over 130 feet into a deep gorge, is particularly breathtaking.
For the more adventurous, there's Fall Creek Falls State Park, about an hour's drive from Cookeville. This park is home to the highest free-fall waterfall east of the Mississippi River. Beyond the waterfalls, the park offers rock climbing, swimming, fishing, and over 34 miles of hiking trails.
And let's not forget about the numerous lakes surrounding Cookeville. Center Hill Lake, Dale Hollow Lake, and Cordell Hull Lake are all popular spots for boating, fishing, and water sports, and they offer beautiful spots for camping as well.
Whether you're a seasoned outdoor enthusiast or just someone who enjoys a peaceful walk in beautiful surroundings, Cookeville has something for everyone. The city's commitment to preserving its natural beauty and offering outdoor recreational spaces is evident in its abundant parks and nature options.
Business and Industry
Cookeville, Tennessee, has a diverse and thriving economy, with businesses and industries ranging from manufacturing and healthcare to education and retail.
One of the key sectors in Cookeville's economy is manufacturing. The city and surrounding Putnam County are home to several manufacturing companies, including Cummins Filtration and ATC Automation, which manufacture a range of products from automotive parts to automated assembly systems. These companies not only contribute significantly to the local economy but also provide numerous jobs for residents.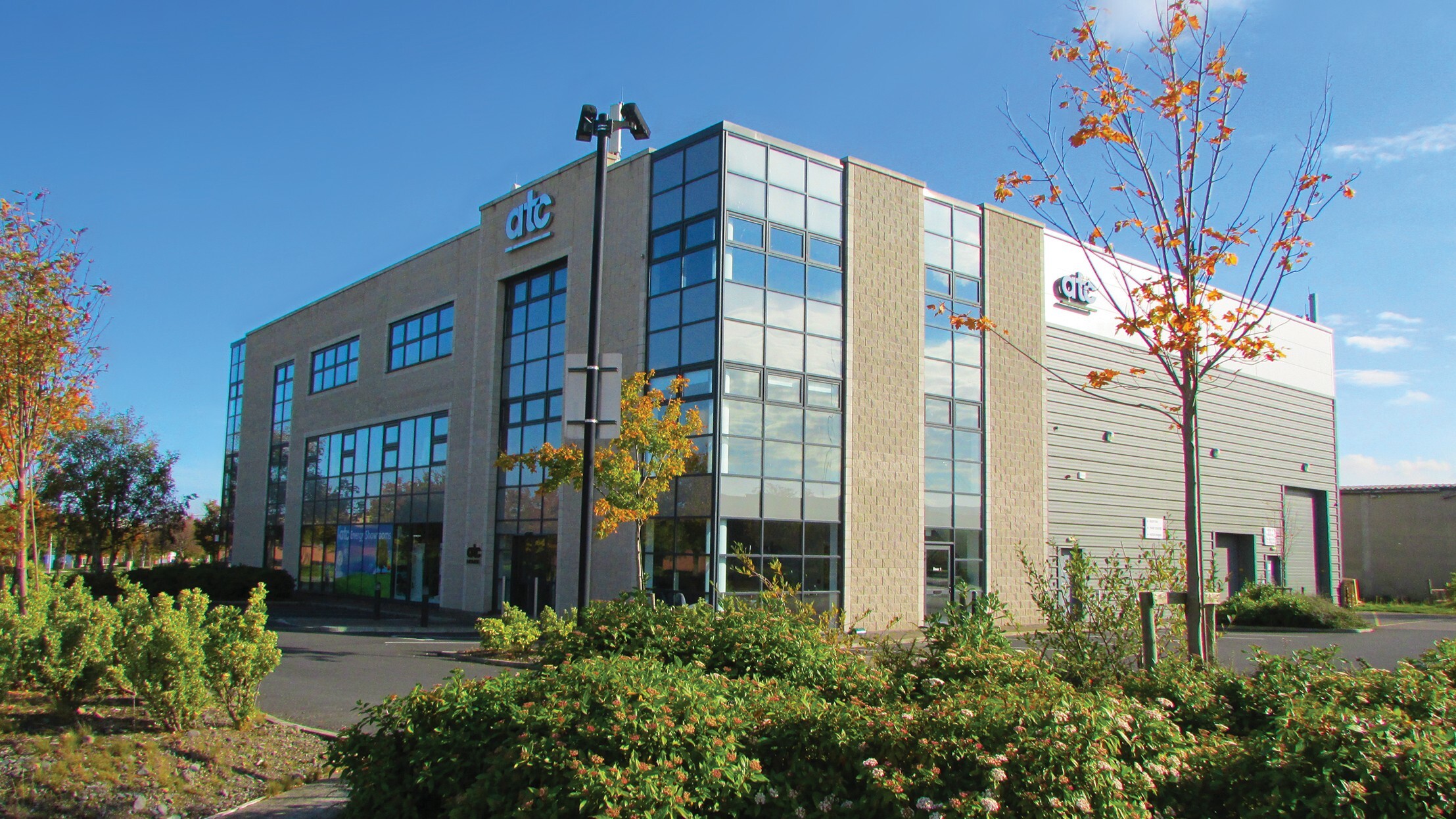 The healthcare industry is another major player in Cookeville's economy. Cookeville Regional Medical Center, for example, is not only a top healthcare provider in the region but also one of the city's largest employers. The city's focus on health and wellbeing is further reflected in the presence of numerous clinics, specialty hospitals, and wellness centers.
Education also plays a significant role in the city's economy. Tennessee Technological University, located in Cookeville, is renowned for its engineering and nursing programs, among others. The university not only brings a youthful vibrancy to the city but also contributes to the local economy through employment and the influx of students from around the state and beyond.
Retail and service sectors have also seen growth in recent years, with a mix of local businesses and national chains operating in the city. The historic WestSide district, in particular, is a hub of retail activity, with a range of boutiques, restaurants, and cafes.
In addition, Cookeville serves as a regional hub for the Upper Cumberland area, with many residents in surrounding counties commuting to the city for work. This has spurred growth in various sectors, including retail, healthcare, and professional services.
Cookeville's economic diversity is one of its strengths, providing stability and growth opportunities for the city. From manufacturing and healthcare to education and retail, each sector plays a role in making Cookeville a dynamic place to live and work.
Airport and Transportation
For those in Cookeville, Tennessee, travel and commuting options are varied and convenient, whether you're looking for an airport or public transportation within the city.
In terms of air travel, the closest airport to Cookeville is the Nashville International Airport (BNA), which is approximately an hour and a half drive west of the city. Nashville International is a major airport serving a large number of domestic and international destinations, making it a convenient choice for Cookeville residents planning longer trips or those needing to travel frequently for business.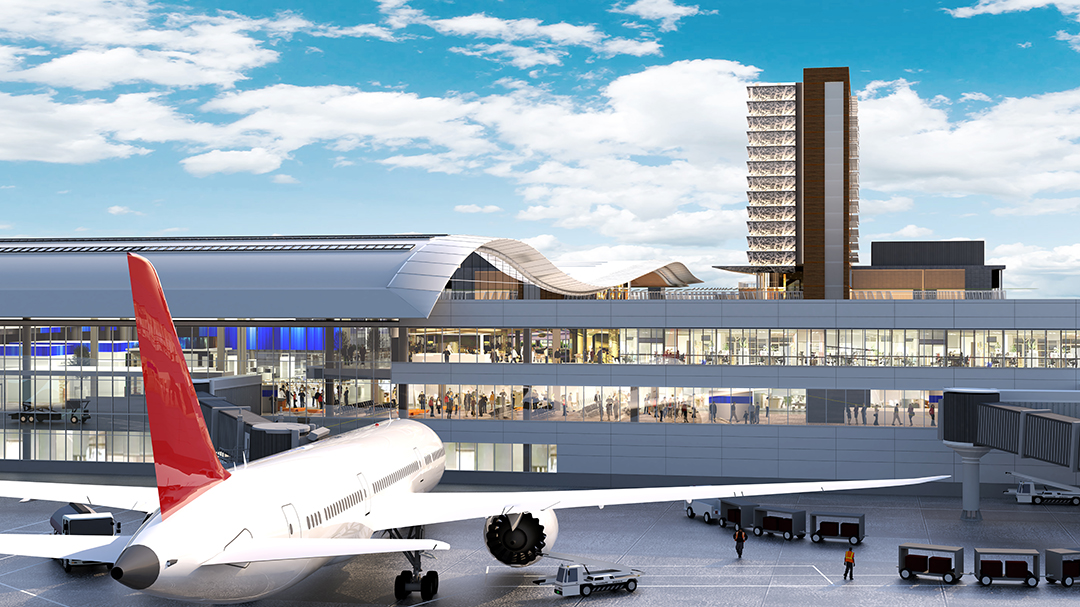 Closer to Cookeville, about a 15-minute drive from downtown, is the Upper Cumberland Regional Airport. While it doesn't offer commercial flights, it does provide services for private and corporate aircraft, offering another travel option for certain residents and visitors.
When it comes to getting around the city, Cookeville has a number of options. The city operates a public bus service known as Cookeville Area Transit System (CATS), which offers routes throughout the city. It's a popular choice for locals, including students at Tennessee Tech, as it's reliable and affordable.
For active commuters, Cookeville is increasingly bike-friendly, with a growing number of dedicated bike lanes and paths. The city's compact layout and relatively light traffic also make walking a feasible option, particularly in the downtown area and around the university.
As for regional commuting, Cookeville is served by the Greyhound bus line and several taxi services. Ride-sharing apps like Uber and Lyft are also available in the city, offering yet another option for getting around.
In all, Cookeville's location and transportation options make it a conveniently connected place to live. Whether you're looking to travel within the city, to nearby metropolitan areas, or beyond, Cookeville's accessibility adds to its charm and ease of living.
Weather
Experiencing the seasons in Cookeville, Tennessee, is a treat. The city enjoys a temperate climate that brings distinct changes throughout the year, yet it remains generally mild, which is perfect for those who appreciate variety without extreme temperatures.
The winters in Cookeville are usually quite mild. While temperatures do drop, it's rare for them to reach extreme lows. Snowfall does occur but typically in small amounts, usually no more than a few inches at a time. It's not uncommon to have several warm days in the midst of winter, which can be a welcome respite from the chill.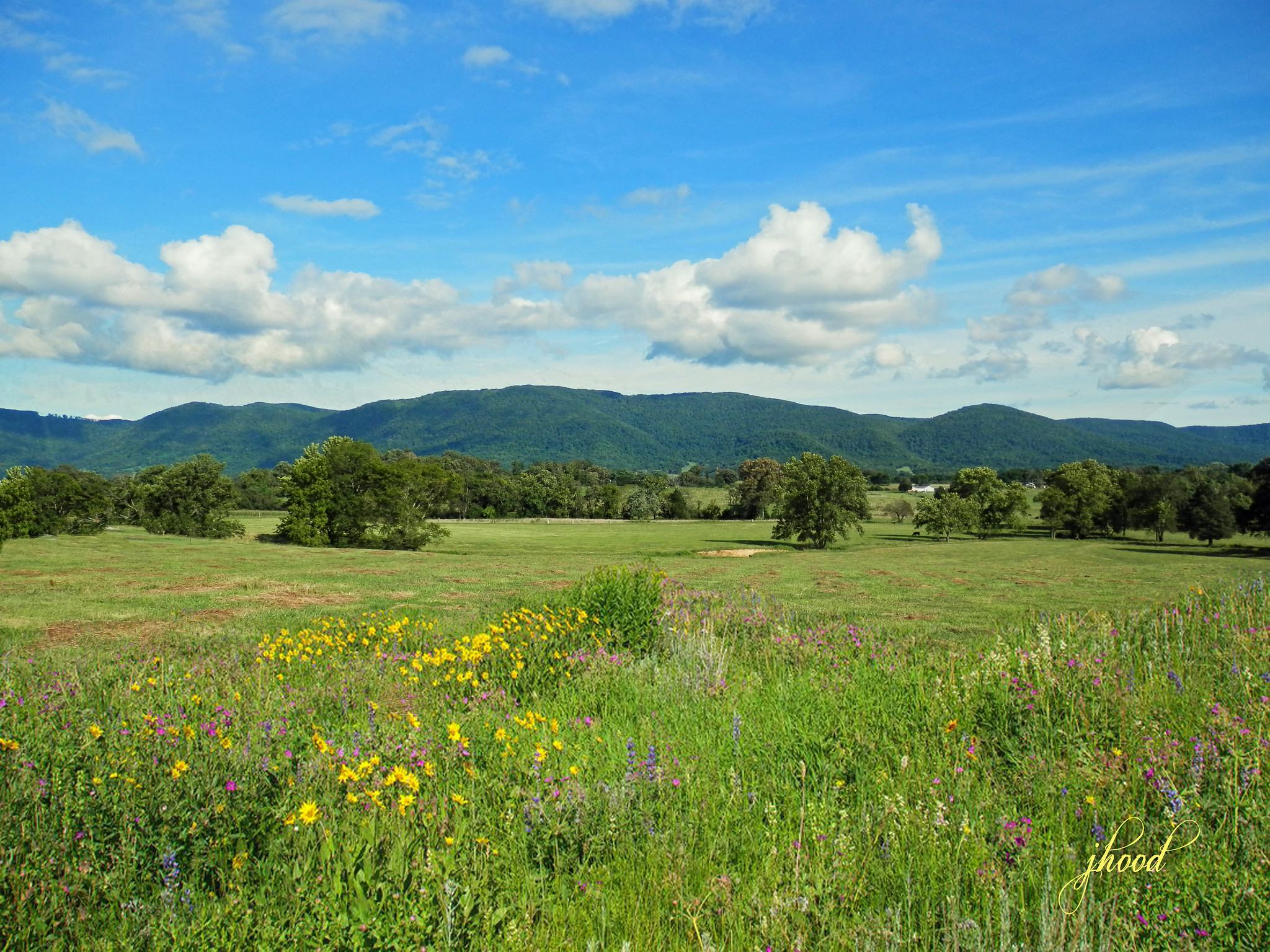 Spring is a beautiful season in Cookeville. As temperatures begin to rise, so does the city's natural beauty. Blossoms on trees and flowers in gardens burst into life, painting the city in vibrant hues. It's a great time for outdoor activities like hiking and exploring the many parks and waterfalls in the area.
Summer in Cookeville can be hot and humid, but it's usually not overwhelmingly so. Average high temperatures typically peak in the upper 80s to lower 90s (Fahrenheit). While thunderstorms are quite common during the summer months, they often bring a refreshing break from the heat. Many locals take advantage of the warmer weather to enjoy water-based activities at the nearby lakes.
Fall is a favorite season for many Cookeville residents. The heat of the summer gives way to cooler, crisp temperatures. The city and surrounding countryside explode in a palette of reds, oranges, and yellows as the leaves change. It's an ideal time for scenic drives, especially in areas like the nearby Cumberland Plateau.
No matter the season, Cookeville's climate contributes to its charm. The weather complements the city's outdoor-focused lifestyle, making it a wonderful place to enjoy nature all year round. Whether you're a fan of mild winters or colorful autumns, there's a season in Cookeville for you.
Private and Public Schools
Education is a cornerstone of the community in Cookeville, Tennessee. The city offers a solid variety of both public and private schools, with programs designed to enrich student learning at every level.
The Putnam County School System operates the public schools in Cookeville and has a reputation for excellence. This district features a dozen elementary schools, a few middle schools, and Cookeville High School. Cookeville High School is well-regarded in the region, known for strong academic programs, a variety of extracurricular activities, and an impressive athletics department. It's one of the largest high schools in Tennessee and offers Advanced Placement classes and dual enrollment with Tennessee Technological University.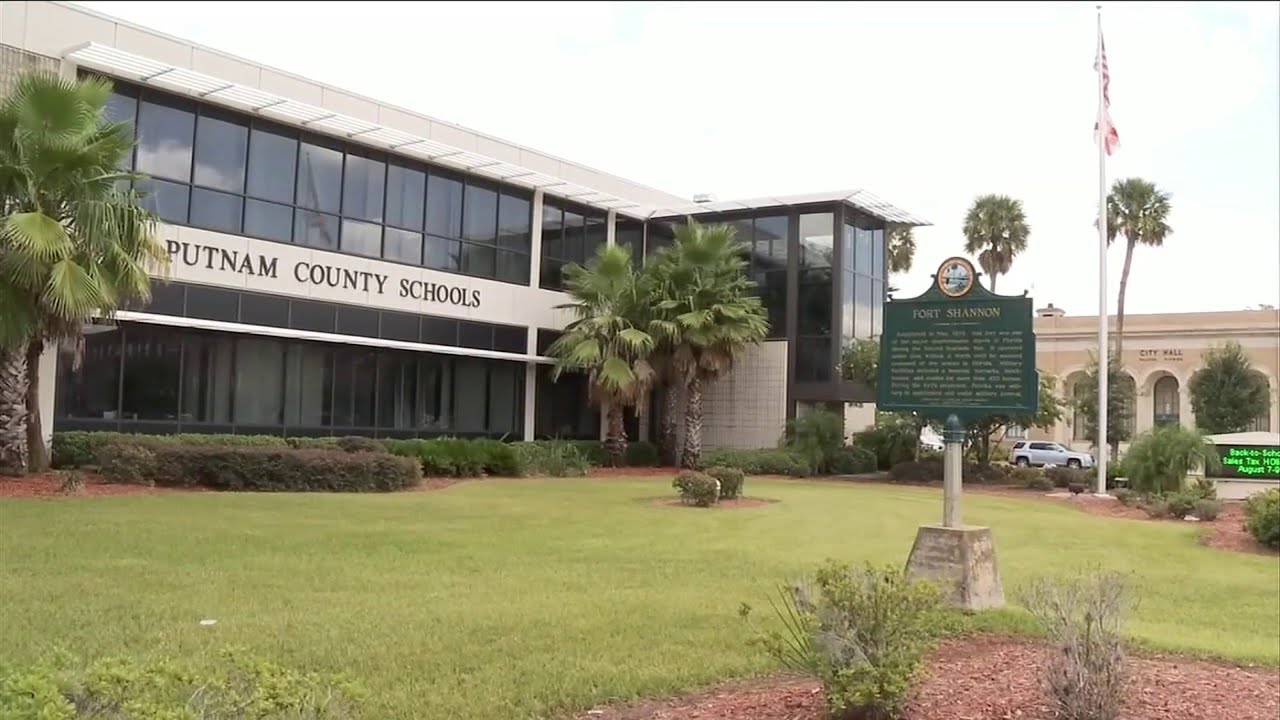 Cookeville is also home to several private schools that offer alternative education options. Cornerstone Elementary is a popular private institution that focuses on providing a well-rounded education in a Christian environment. They cater to grades PreK-6, offering small class sizes for a more personalized education experience.
For older students, the city hosts Cookeville Christian School, which offers classes for grades 6 through 12. This school provides a rigorous curriculum that integrates faith-based learning with a college preparatory program.
In addition to these, there are also a few specialized and alternative schools in Cookeville. For instance, the Uffelman Elementary School offers a unique program where students get to learn in a more hands-on and experiential way, fostering creativity and problem-solving skills.
And of course, Cookeville is home to the well-known Tennessee Technological University, a public university that offers a wide range of undergraduate and graduate programs. While this isn't a school for younger students, it does add to the overall academic atmosphere of the city.
Whether you're seeking a quality public education or a specialized private school, Cookeville offers a variety of educational options to meet the diverse needs of its residents. This focus on education makes Cookeville a city where learners of all ages can thrive.
History
Cookeville, Tennessee, has a rich and storied past that has shaped the city into what it is today. Nestled in the Upper Cumberland region of Tennessee, Cookeville's history is one of community, development, and growth.
The city was established in 1854, named after Richard Fielding Cooke, who was instrumental in bringing the railroad to the area. The Tennessee Central Railroad was key to the city's early development, bringing goods, services, and settlers to the region. Cookeville quickly became a regional hub, attracting business and commerce from the surrounding area.
One of the defining moments in Cookeville's history was the founding of the Dixie College, now known as Tennessee Technological University, in 1915. The institution started as a small community college but grew rapidly over the decades to become a renowned public university. Today, Tennessee Tech plays a pivotal role in the city's cultural, economic, and social life.
Cookeville's history also intertwines with major national events. During the Great Depression, the city saw significant hardship, but also became the site of several New Deal projects, including the construction of City Lake Park. During World War II, many Cookeville residents served in the armed forces, and the city itself became a hub for war-related industries.
Historic sites in Cookeville tell the story of its past. The Cookeville Depot Museum, located in the city's original train depot, offers a glimpse into the late 19th and early 20th centuries, a time when the railroad was the lifeblood of the community. The Cookeville History Museum, on the other hand, provides a broader look at the city's past, with exhibits covering everything from the early pioneers to modern times.
The history of Cookeville is an integral part of its identity. It's a city that has grown and evolved over the years, but always with a nod to its past. Today, it stands as a testament to the enduring spirit of the community, blending tradition and progress in its uniquely Cookeville way.