College Grove, TN Homes for Sale
College Grove, TN Homes for Sale
September 27, 2023
$1,916,975
Med. List Price
Making the move to College Grove, Tennessee, is an exciting decision filled with the promise of new beginnings and opportunities. Nestled in the rolling hills of Williamson County, College Grove is a rural oasis that still manages to maintain a close proximity to the city life of Nashville. From its idyllic pastoral scenes to its well-regarded school systems, the charm of this Southern enclave is sure to captivate any newcomer.
The process of finding a home in College Grove, however, involves more than just picking out a house that appeals to your aesthetic preferences. It's about choosing a place that meets your lifestyle needs, aligns with your financial situation, and ultimately, feels like a place where you can truly belong.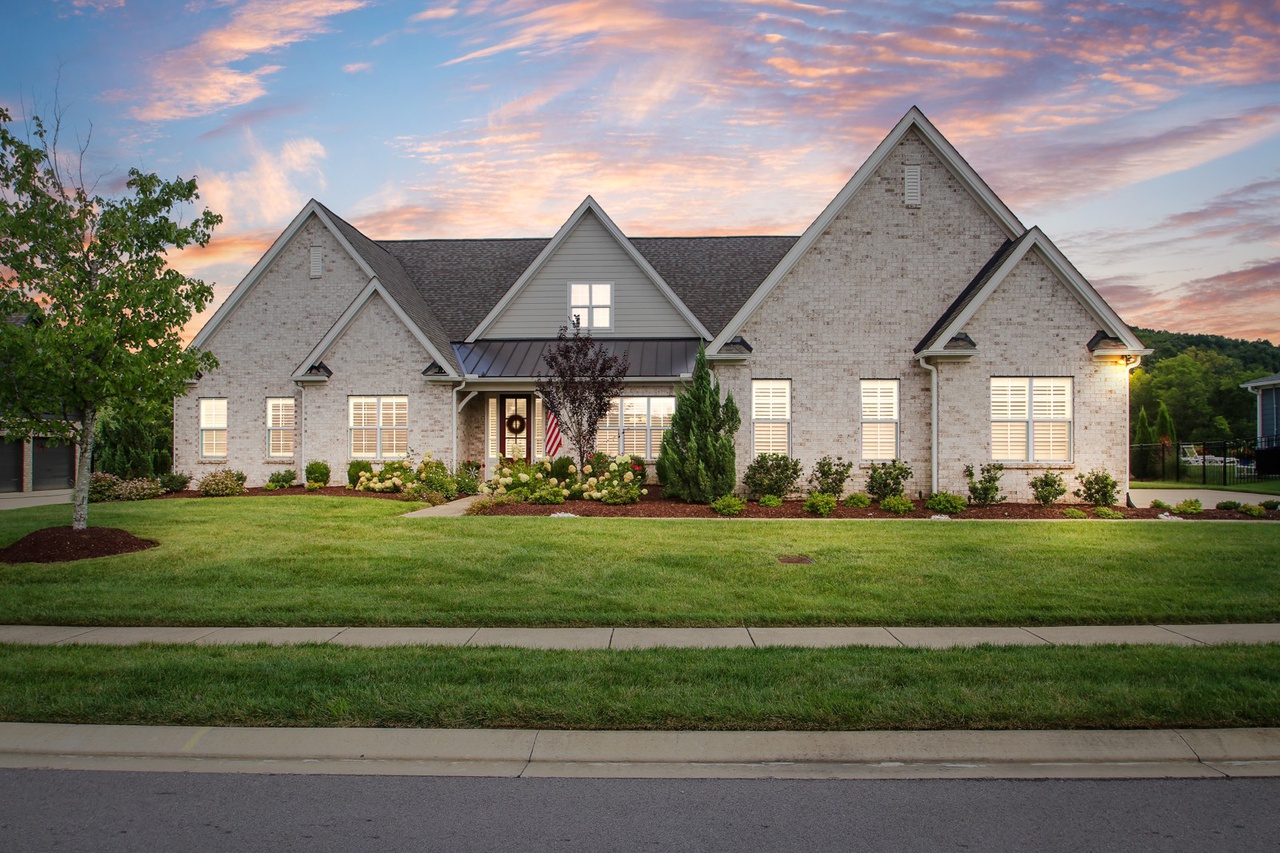 Whether you're a single professional seeking tranquility away from the urban hustle, a family in need of a community-oriented environment, or retirees looking for a peaceful haven, College Grove offers a variety of residential options to suit a range of budgets and preferences.
This journey may seem daunting, especially with the multitude of factors to consider — location, property type, budget, nearby amenities, the real estate market, and more. However, with the right guidance, knowledge, and patience, finding your dream home in College Grove, Tennessee, can be a rewarding and fulfilling experience.
Welcome to the next chapter of your life in the picturesque, friendly, and peaceful College Grove. Let this guide serve as your helpful companion in navigating the exciting journey ahead.
Housing Market
A vital aspect of the College Grove housing market is its versatility. The region boasts a mix of housing types that cater to a diverse range of needs and budgets. From luxurious single-family homes nestled in sprawling acres to townhomes and condominiums, there's a property type for everyone. What sets the College Grove real estate scene apart, however, is its unique rural charm. Even the most urban-style residences are just a stone's throw away from stunning landscapes and open spaces, offering residents a breath of fresh country air without sacrificing the conveniences of modern living.
College Grove is also home to several golf communities and equestrian estates, catering to lifestyle-specific preferences. These residences often come with luxury amenities like golf courses, horse-riding trails, and private clubhouses. Moreover, many of the properties in College Grove, especially those in the higher price ranges, feature custom-built homes, presenting the opportunity for buyers to add their personal touch to the houses they purchase.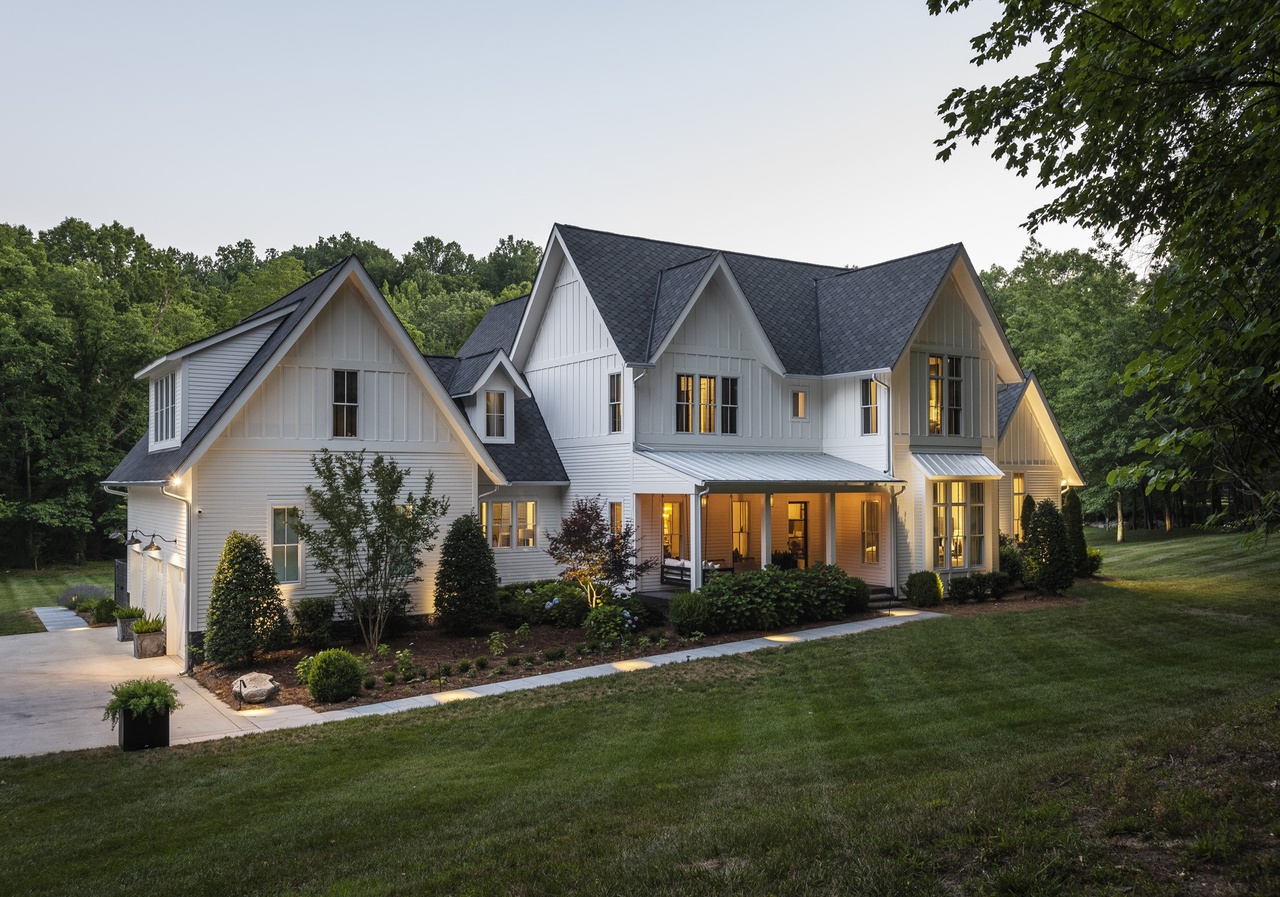 Affordability is another highlight of the College Grove housing market. Compared to many other places in the country, the cost of living is reasonably low. The median home price in College Grove, as of my knowledge cutoff in September 2021, was around $700,000. However, it's crucial to research current market trends, as prices can fluctuate based on demand, economic conditions, and local developments.
One important aspect to consider while looking for a home in College Grove is the robust school system. Williamson County Schools, serving the area, consistently ranks as one of the top-performing districts in Tennessee. The availability of high-quality education enhances the appeal of the housing market, particularly for families with school-aged children.
Another feature of College Grove's housing market is the considerable amount of new construction. With a steady influx of people attracted by its charming rural ambiance and proximity to Nashville, the demand for new homes is high. Developers have responded with a range of housing options, from affordable starter homes to luxurious custom estates.
Overall, the housing market in College Grove, Tennessee, offers a variety of choices for prospective homebuyers. Whether you are drawn by the lure of rural tranquility, the promise of a close-knit community, or the prospect of luxury living, you're likely to find a home that suits your desires in College Grove.
Nearby Cities
Franklin is one such city, renowned for its rich historical charm combined with modern conveniences. The housing market here is diverse, with a blend of single-family homes, townhouses, and upscale condos. The city's downtown area offers a unique blend of historic sites and contemporary boutiques, eateries, and entertainment venues, making it a popular destination for both residents and tourists. The quality of life in Franklin is further enhanced by the top-rated Williamson County School district.
Brentwood, another neighboring city, is recognized for its upscale suburban lifestyle. The real estate market primarily features large, single-family homes situated in well-landscaped neighborhoods, many with their own community amenities such as pools and clubhouses. The city is also known for its abundance of parks and recreational facilities, making it ideal for outdoor enthusiasts. Brentwood's strong business environment, with many corporate headquarters, also means shorter commutes for many professionals.
Murfreesboro, although a bit further away, is one of the fastest-growing cities in Tennessee. It presents a diverse housing market with plenty of affordable options, making it attractive to first-time homebuyers. The presence of Middle Tennessee State University lends a vibrant, youthful atmosphere to the city, and it boasts an array of cultural events, recreational activities, and shopping destinations.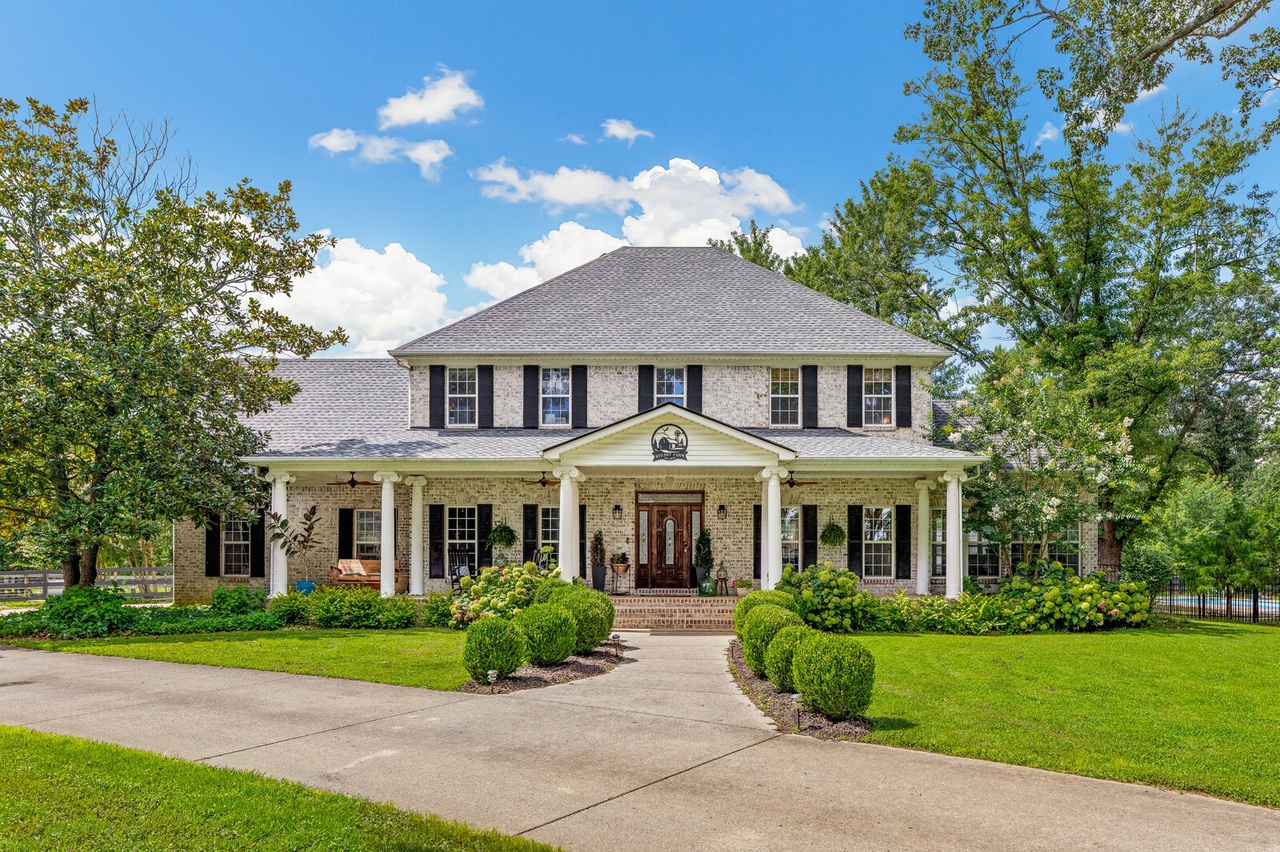 To the northwest of College Grove, you'll find Nashville, the vibrant capital of Tennessee. Known as the heart of the country music industry, it features a dynamic real estate market with options ranging from historic homes to modern apartments in the heart of the city. The city's diverse economy, thriving music and arts scene, and a wide range of culinary options offer an exciting urban lifestyle.
Thompson's Station is another neighbor to College Grove, known for its small-town charm amidst scenic landscapes. The town features a growing real estate market with a focus on single-family homes, including both historic houses and new developments. The community is deeply rooted in outdoor living, with many parks and trails for residents to explore.
Each of these cities offers a distinct lifestyle and housing market, which prospective homebuyers should consider when exploring options around College Grove, Tennessee. Understanding the unique attributes of each neighboring city can help you make a more informed decision about the location that suits you best.
Top Neighborhoods
When it comes to finding the ideal place to live in College Grove, several top residential neighborhoods stand out for their unique attributes, housing styles, and community spirit.
The Troubadour Golf & Field Club is a prestigious private community that offers luxury living at its finest. Apart from impressive custom homes, it offers a host of high-end amenities like a championship golf course, fishing ponds, hiking trails, and a clubhouse with dining facilities. The community promotes an active lifestyle and a high degree of camaraderie among residents, making it a top choice for those seeking a socially engaging living experience.
Falls Grove is another remarkable neighborhood popular among families, professionals, and retirees alike. The community features single-family homes and townhomes with a variety of floor plans. The neighborhood also offers a wealth of amenities, including a resort-style pool, a fitness center, and walking trails, fostering a lively and active community.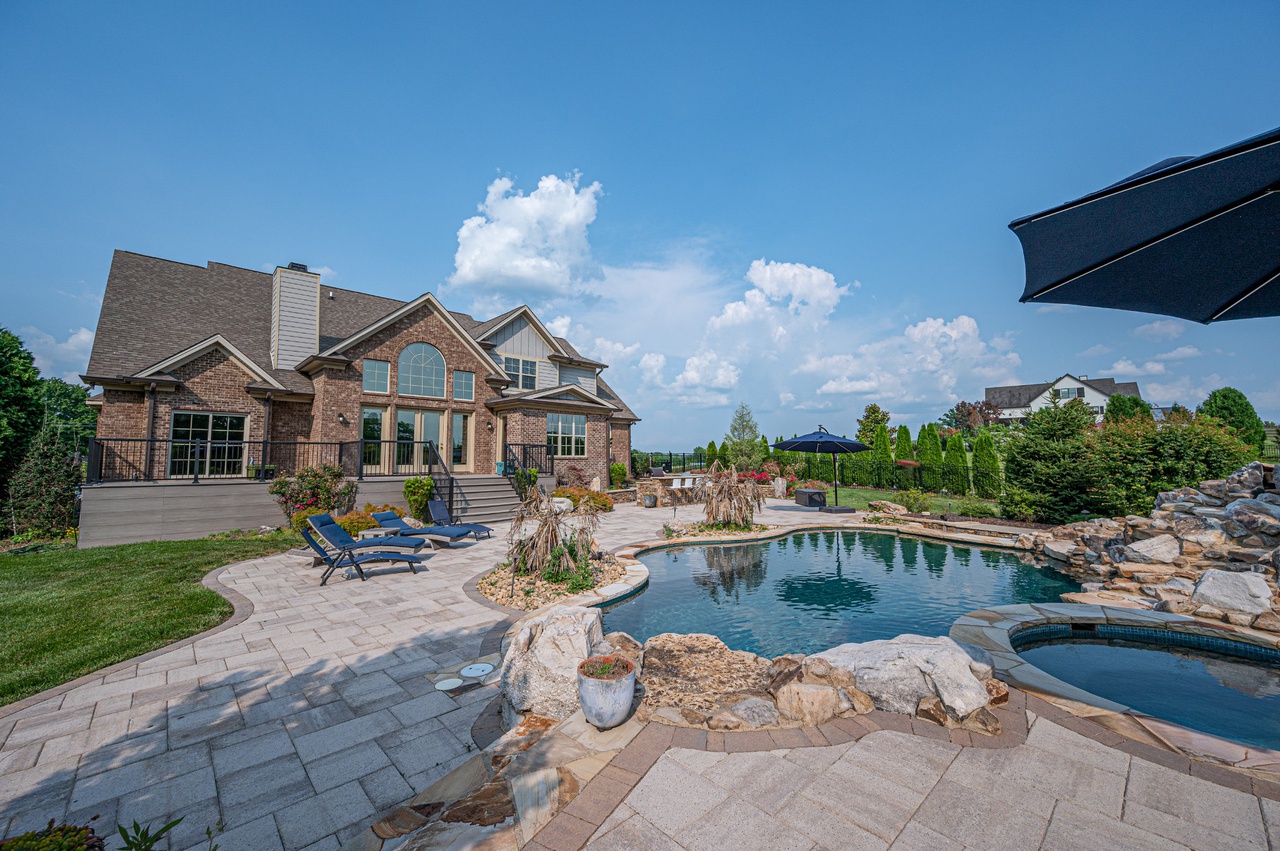 The McDaniel Estates neighborhood offers a unique blend of luxury and rural charm. Here, residents can enjoy large lots that offer plenty of privacy and a peaceful ambiance, without sacrificing modern amenities and comforts. The neighborhood also boasts a dog park, a community garden, and a resort-style pool, fostering a sense of community among residents.
The Hideaway at Arrington is another top choice for those seeking a premium lifestyle. This private gated community is built around a championship golf course and offers luxury homes with scenic views. Its close proximity to Arrington Vineyards adds to its appeal for those who enjoy the finer things in life.
On the more affordable end of the spectrum, you'll find neighborhoods like The Grove. This master-planned community features a variety of home styles and sizes, making it suitable for a wide range of budgets and preferences. The Grove is particularly popular among families thanks to its top-notch community amenities, which include a fitness center, swimming pools, tennis courts, and even an equestrian facility.
Each of these neighborhoods offers its own unique appeal, catering to a diverse range of lifestyles and housing needs. Whether you are looking for a luxury living experience, a family-friendly community, or a tranquil retreat surrounded by nature, you're sure to find a neighborhood in College Grove that feels like home.
Top Condos & Townhomes
Although College Grove is largely known for its single-family homes, there are several condominium and townhome communities in the vicinity that offer an appealing combination of convenience, comfort, and community spirit.
The Cottages at Waters Edge in nearby Franklin is a popular choice for those looking for the ease of condo living with a neighborhood feel. These single-level condos offer open floor plans with features like granite countertops and hardwood floors. Residents also enjoy access to a community pool and a convenient location close to the commercial hub of Cool Springs.
Also located in Franklin is The Avery, a townhome community that combines modern aesthetics with a comfortable, low-maintenance lifestyle. Each townhome offers spacious interiors, garages, and private courtyards. Its prime location allows residents easy access to local amenities, including shopping, dining, and parks.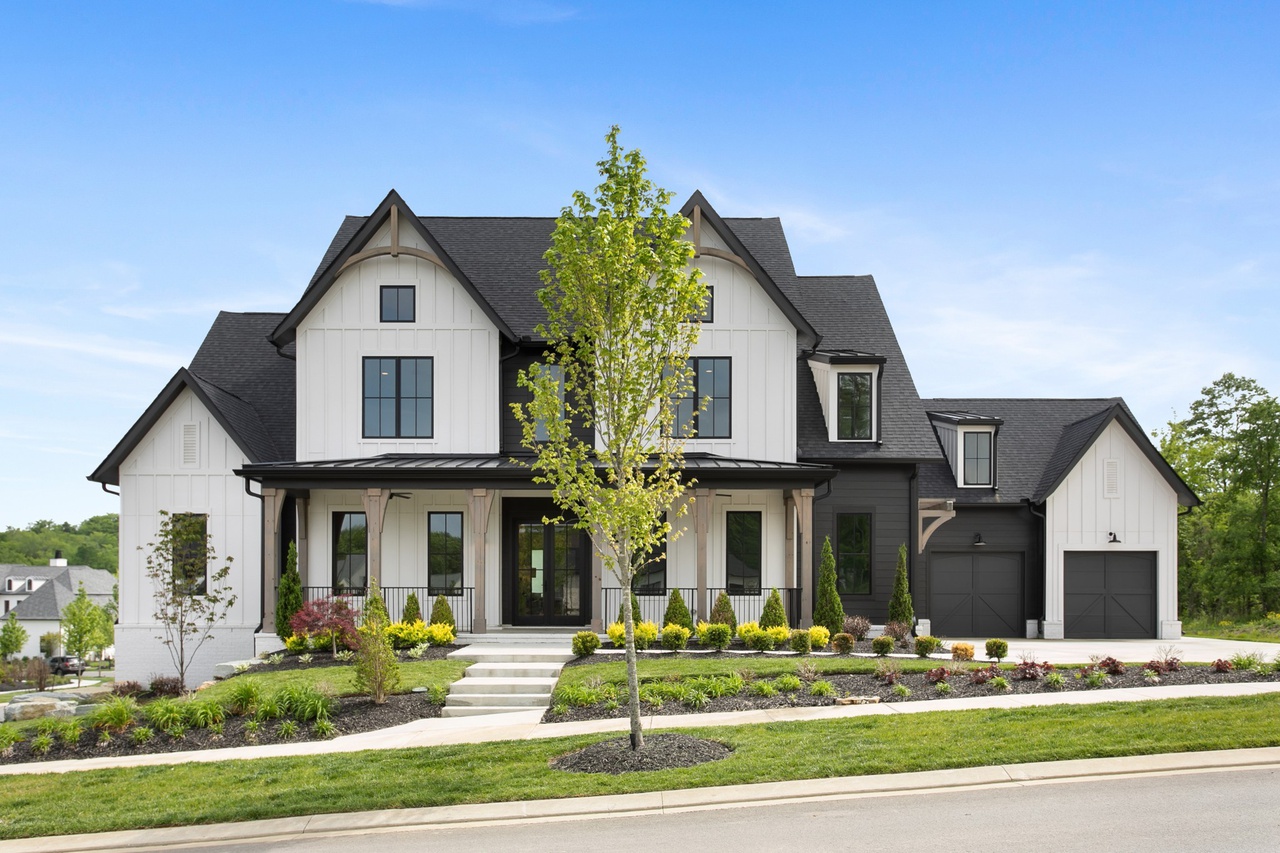 Located in Brentwood, Tapestry is a condo community that offers a range of floor plans, from cozy one-bedroom units to expansive three-bedroom options. Amenities include a pool, clubhouse, and fitness center, and the community is just a short drive from both Nashville and Cool Springs.
For those interested in a more upscale condo experience, the LaurelBrooke community in Franklin could be an ideal choice. These luxury townhomes offer spacious floor plans, high-end finishes, and attached garages. The gated community also features a clubhouse, swimming pool, tennis courts, and a fitness center, among other amenities.
Though there are fewer options for condo and townhome living within the boundaries of College Grove, these nearby communities offer a range of options that can cater to different lifestyle needs and preferences. It's important to consider factors like commute times, community amenities, and proximity to essential services when choosing the right condominium or townhome community for you.
Cost of Living
Understanding the cost of living in College Grove, Tennessee, in relation to other metropolitan areas and parts of the U.S., is essential when considering a move. As a largely rural, upscale area, College Grove offers a unique blend of affordability and quality of life that may differ greatly from urban areas.
As of 2021, the cost of living in College Grove was generally lower than many major metropolitan areas in the United States. For instance, compared to cities like New York and San Francisco, which are among the most expensive places to live in the country, College Grove offers significantly more affordable housing options. This makes it an attractive option for families, retirees, and professionals seeking a lower cost of living without sacrificing quality of life.
However, it's worth noting that compared to some other cities in Tennessee, College Grove's cost of living is somewhat higher, primarily due to the housing market. The median home price in College Grove was around $700,000 in 2021, while cities like Memphis and Knoxville had median home prices closer to the $200,000 range. That said, the incomes in College Grove tend to be higher as well, helping offset the increased housing costs.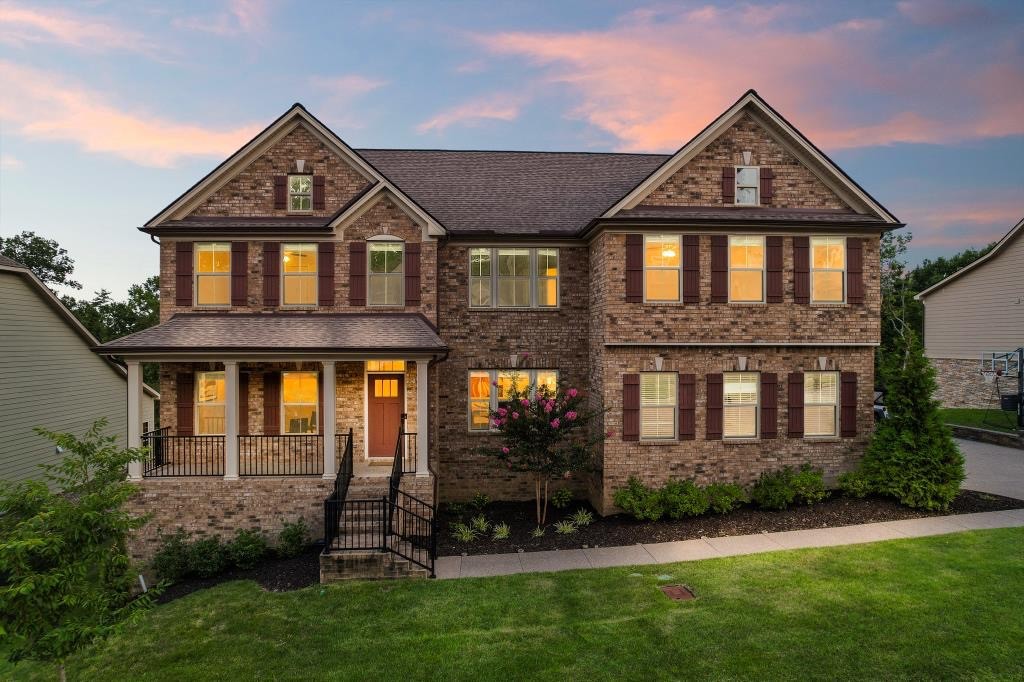 Aside from housing, other cost of living factors in College Grove, such as groceries, healthcare, and transportation, are typically lower than the national average. Tennessee also has no state income tax, which can make a significant difference to your overall financial picture, especially when compared to states with high income tax rates.
While the cost of living is an important factor to consider when choosing a place to live, it's also essential to consider the lifestyle that a place offers. College Grove boasts a high quality of life, with excellent schools, a low crime rate, and plenty of recreational opportunities. The town's quiet, rural charm and proximity to the amenities of larger cities like Nashville make it an appealing place to live for a wide range of people.
Keep in mind that cost of living data can change over time due to factors such as inflation, changes in the housing market, and economic conditions. It's always a good idea to do your research and get up-to-date information when considering a move.
Restaurants and Dining
When it comes to dining options, College Grove, Tennessee, offers a delightful array of restaurants that caters to a range of tastes. Whether you're in the mood for a laid-back brunch, a family dinner, or a fine dining experience, you're sure to find something to whet your appetite here.
The Grove's Manor House Restaurant is a hidden gem in the heart of the community. This upscale dining venue offers an exquisite menu featuring contemporary Southern cuisine. Each dish is carefully crafted, often using locally-sourced ingredients, reflecting the region's rich agricultural heritage. The restaurant's elegant atmosphere, complete with stunning views of the surrounding golf course, makes it a perfect spot for special occasions or romantic dinners.
If you're in the mood for casual comfort food, Hwy 31 Cafe is a must-visit. This friendly, down-home eatery is known for its hearty breakfasts and lunches. From fluffy pancakes to juicy burgers, everything on the menu is homestyle and satisfying. It's the kind of place where the staff remember your name, giving it a cozy, small-town feel.
For a taste of local flavor, 412 Main Street, located in the nearby town of Eagleville, is a popular spot. This family-owned restaurant serves classic Southern dishes like fried catfish and country fried steak, along with an assortment of homemade pies that are not to be missed.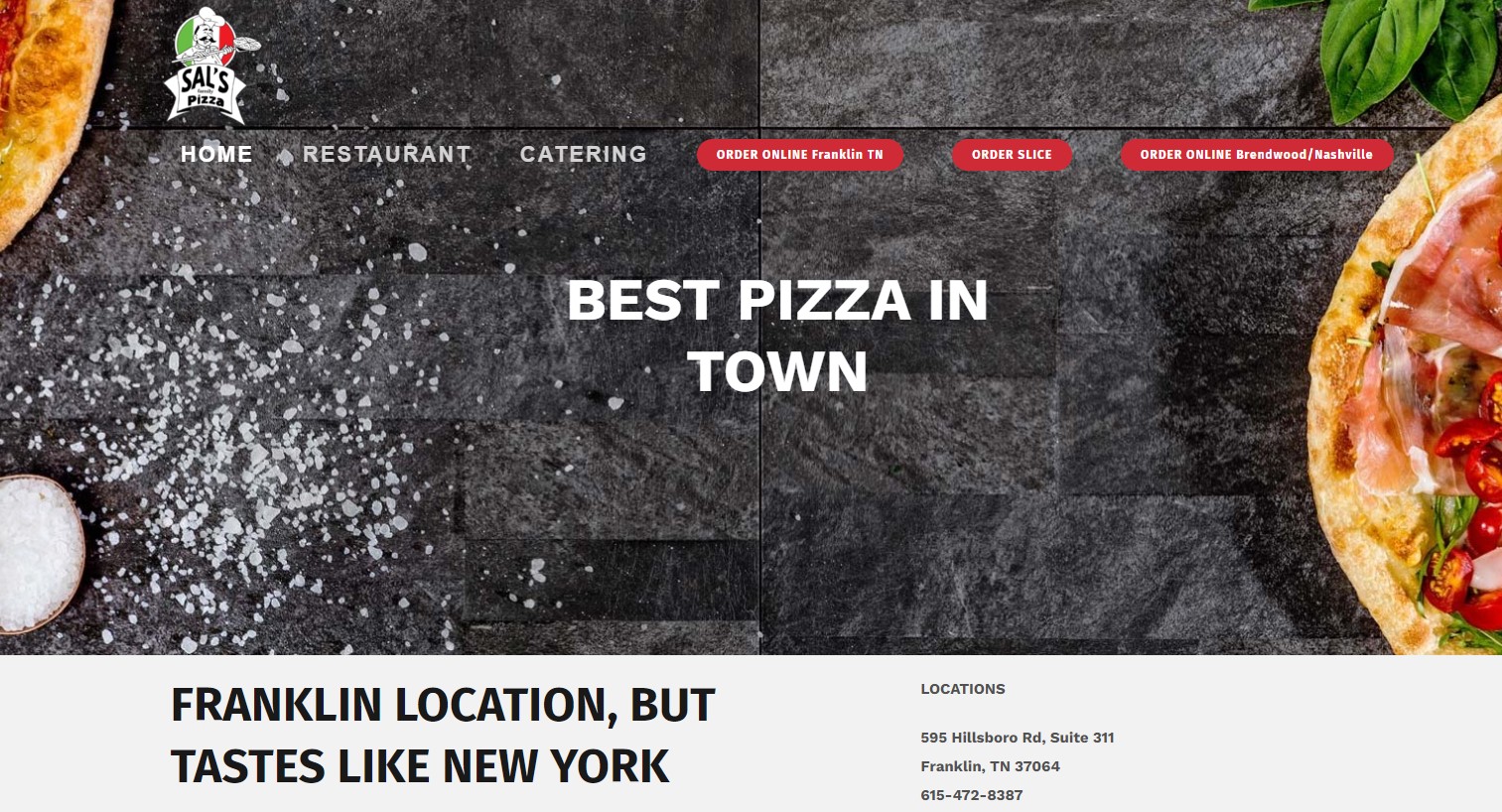 Pizza lovers should definitely check out Sal's Family Pizza in nearby Franklin. This family-run pizzeria is often hailed as having the best pizza in the area. Their menu includes a variety of specialty pies, calzones, and pasta dishes, all prepared with fresh ingredients.
A short drive away in Nolensville, you'll find Martin's Bar-B-Que Joint, renowned for its authentic Tennessee barbeque. From pulled pork to ribs, every dish is slow-cooked to perfection over a pit fire. The casual, welcoming atmosphere makes it a great place for a family meal.
So while College Grove might not have the multitude of dining options that a larger city would offer, it still manages to serve up a satisfying array of culinary delights. The close-knit community and local charm certainly add to the dining experience, making each meal in College Grove feel like a special occasion.
Shopping and Entertainment
When it comes to entertainment and shopping options, College Grove, Tennessee, may not have the bustling commercial districts of a big city, but it still offers plenty of delightful ways to spend your time.
One of the standout attractions in the area is Arrington Vineyards. Owned by country music artist Kix Brooks, this vineyard offers wine tastings, picnics in the vineyard, and live music events. It's a fantastic spot for a relaxing afternoon or a fun outing with friends. Plus, the vineyard's picturesque landscape provides a stunning backdrop that's perfect for special occasions or just a simple, beautiful day out.
For golf enthusiasts, The Grove Golf Course is a must-visit. This Greg Norman Signature Golf Course provides a challenging yet enjoyable round for all skill levels, and the beautiful, well-maintained grounds make playing here a truly immersive experience.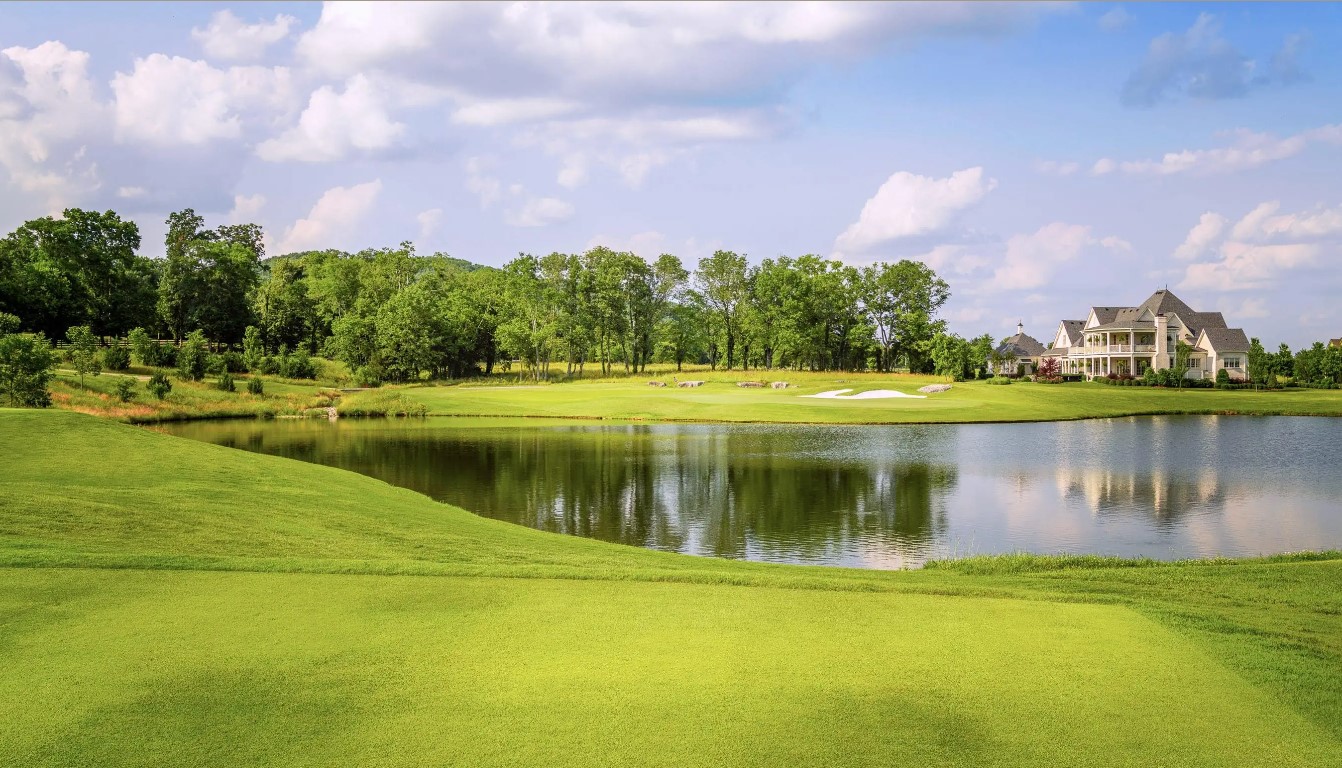 While College Grove doesn't have large shopping malls, there are several charming boutiques and antique shops in and around the area that are worth exploring. A short drive to nearby Franklin or Brentwood will bring you to a number of larger retail stores, shopping centers, and unique local boutiques.
Franklin's Downtown Main Street is a delightful blend of historic buildings filled with trendy boutiques, home decor shops, and specialty stores. This vibrant area also hosts a variety of events throughout the year, including art walks and festivals, adding to the entertainment options in the region.
As for dining and nightlife, College Grove offers a selection of local eateries, and the close proximity to Nashville means that world-class dining, live music, and vibrant nightlife are never far away.
The College Grove Community Center is another local hub for entertainment, offering a variety of classes, activities, and events for all ages. Whether you're interested in fitness classes, arts and crafts, or community gatherings, you're likely to find something enjoyable here.
So while College Grove might offer a slower, more relaxed pace of life, there's still plenty to see, do, and enjoy in and around this charming Tennessee town.
Parks and Nature
In College Grove, Tennessee, one of the most appealing aspects of the town is its close connection with nature. The area is dotted with parks and natural spaces that are perfect for anyone looking to enjoy some outdoor fun or tranquility.
One of the most popular spots in the area is the Triune Riding Club, which offers a vast network of equestrian trails. Even if you're not a horse enthusiast, the club's beautiful landscape, complete with rolling hills and scenic views, makes it an excellent place for a picnic or a leisurely walk.
For those who love hiking, the nearby Timberland Park offers an array of trails. Whether you're an avid hiker or just looking for a relaxing stroll, you'll find a path that suits your preference. The park also features a visitors' center and picnic areas, making it a great place for a day out with the family.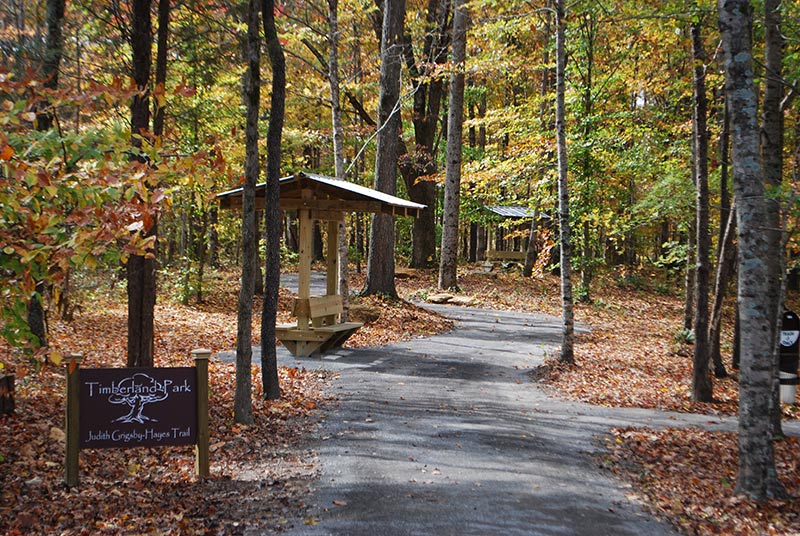 Del Rio Pike Park, in neighboring Franklin, is another excellent spot for outdoor enthusiasts. This park has a fishing pond, walking trails, picnic areas, and even a dog park for your four-legged friends. It's a lovely place to unwind and enjoy the beauty of nature.
For a unique outdoor experience, consider a visit to Arrington Vineyards. Here, you can enjoy a wine tasting while taking in the stunning views of the vineyard and surrounding landscape. They also host a variety of events throughout the year, many of which feature live music, making it a delightful spot to relax and soak in the ambiance.
If you're a golfer, you'll definitely want to visit The Grove's Golf Course. This Greg Norman Signature golf course is renowned not only for its challenging play but also for its beautiful, tranquil setting.
And of course, the rural surroundings of College Grove itself offer plenty of opportunities to enjoy nature, whether it's spotting wildlife, going for a jog along the quiet country roads, or simply sitting on your porch and taking in the serene views.
In College Grove, the call of nature is never far away, and the peaceful, scenic environment is one of the many reasons people are drawn to call this place home.
Business and Industry
The business landscape in College Grove, Tennessee, is shaped by a diverse range of industries and enterprises. While it maintains a quaint, rural charm, it's also home to a variety of businesses that contribute to the local economy and provide employment opportunities.
One of the primary industries in College Grove is agriculture, thanks to the rich, fertile lands that surround the town. Farms and ranches in the area produce a range of agricultural products, from crops to dairy and livestock. The community's strong agricultural roots are visible in its several farmers markets, where locals can buy fresh, locally-grown produce, meats, and dairy products.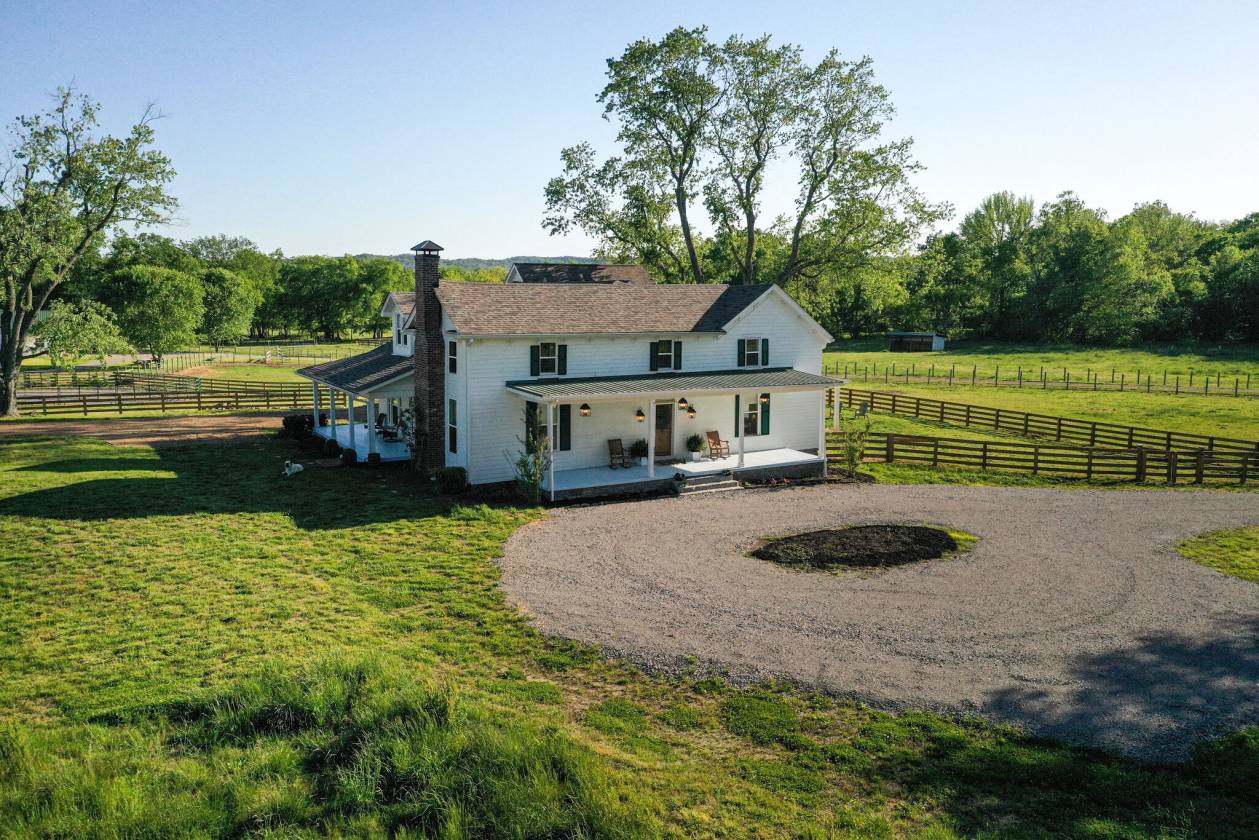 Additionally, the region's natural beauty and tranquil ambiance have made it a popular location for recreational and leisure businesses. The Troubadour Golf & Field Club, a luxury golf community, is a prime example of this, providing both employment and entertainment within the area. Arrington Vineyards, another key business, not only contributes to the local economy but also enhances the area's reputation as a destination for wine lovers.
The proximity of College Grove to larger cities like Franklin and Nashville also means that many residents are employed in industries located in these nearby urban centers. These range from healthcare and education to music, hospitality, and retail.
Small businesses also play a critical role in the College Grove economy. From local restaurants and cafes to boutiques and services, these small enterprises add to the charm of the community and provide essential services and goods.
Though it may not have the commercial hustle and bustle of a large city, College Grove is far from a sleepy town. Its vibrant blend of agriculture, leisure, and local businesses creates a dynamic local economy that's an integral part of the town's unique appeal.
Airport and Transportation
If you're in College Grove, Tennessee, the closest major airport you'd likely use is Nashville International Airport (BNA). It's approximately 25 to 30 miles away from College Grove, depending on where you're located in town. The drive usually takes around 30-45 minutes, depending on traffic.
Now, as for public transportation options, they might be a bit limited in College Grove. The town itself doesn't have a public transportation system, so your options might include ridesharing services like Uber or Lyft, or possibly local taxi companies. If you're looking to travel to Nashville, there are some shuttle services that can take you there, but you'd likely need to plan that ahead of time.
If you're looking for more traditional public transportation like buses or trains, you might have to travel a bit towards Franklin or Nashville. The Regional Transportation Authority (RTA) provides bus and train services in the greater Nashville area, including Franklin, but unfortunately, College Grove doesn't have a direct connection. Depending on your exact location, you might need to find a way to get to one of the nearby towns that has an RTA stop.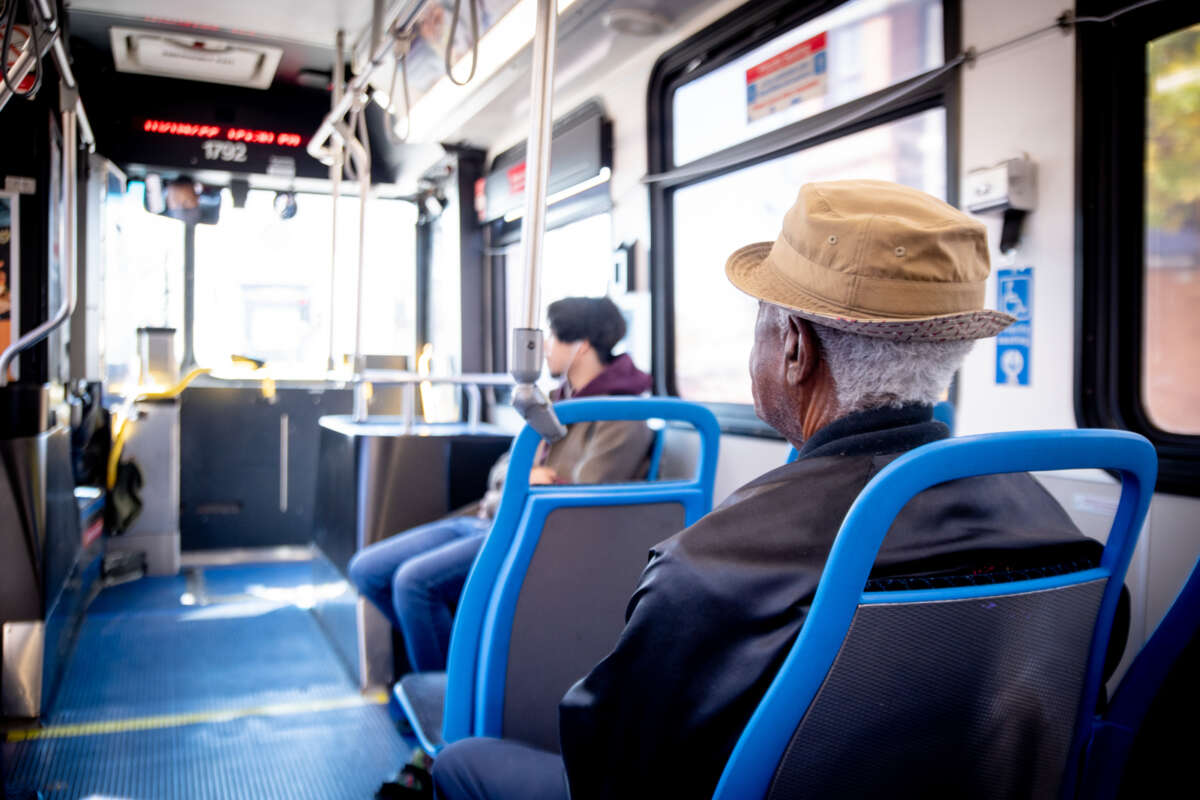 Additionally, some people living in College Grove choose to use private car services or rent a vehicle, especially if they plan to travel frequently in the area. If public transportation is essential for your daily commute or other needs, it might be worth considering these options or perhaps even relocating closer to one of the larger neighboring cities with more comprehensive public transportation options.
Weather
Summers in College Grove can be quite warm and humid. Temperatures often reach the upper 80s to low 90s Fahrenheit, and the humidity can make it feel even hotter. Thunderstorms are also fairly common during this time of the year, especially in the late afternoons.
As you move into fall, the weather begins to cool down, providing a much-welcomed break from the summer heat. Autumn is typically quite pleasant in College Grove, with temperatures ranging from the mid-60s to mid-70s. The leaves on the trees change into beautiful shades of red, orange, and yellow, adding a picturesque quality to the landscape.
Winter in College Grove tends to be mild compared to some other parts of the country. Temperatures usually hover in the 40s, although it can drop below freezing at times, especially during the night. Snowfall is relatively rare, but it does happen occasionally. If you do see snow, it typically doesn't stick around for long.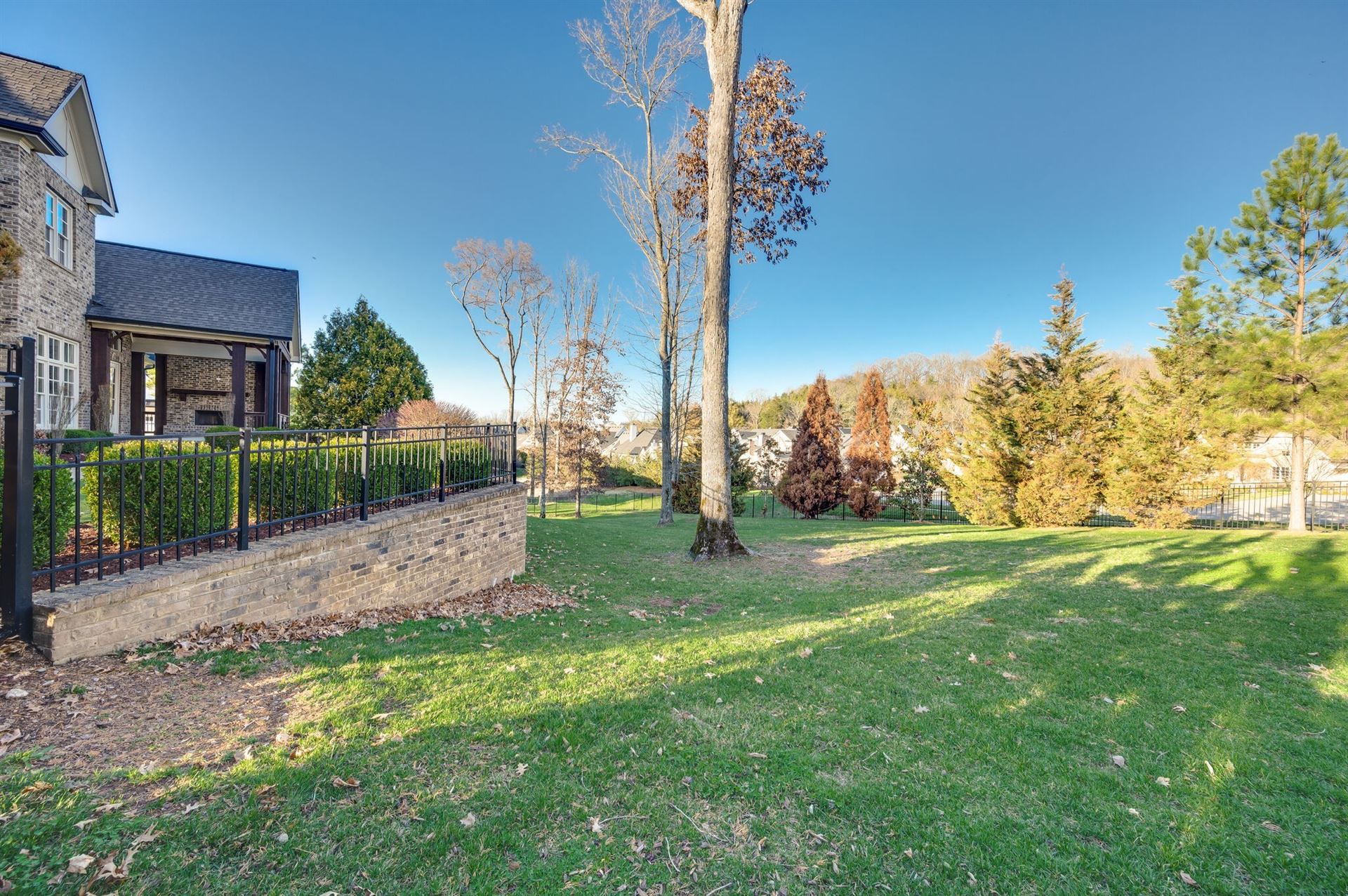 Spring in College Grove is often considered one of the best times of the year. Temperatures start to rise again, reaching the 60s and 70s, and the landscape begins to come alive with blooming flowers and green foliage. This is a perfect time for outdoor activities, as the weather is generally mild and the humidity hasn't reached its summer peaks.
One thing to keep in mind if you're planning to visit or move to College Grove is the possibility of severe weather. Like many parts of Tennessee, the area can be susceptible to tornadoes, especially during the spring and early summer. While they are relatively rare, it's something to be aware of, and it's always good to know where to go and what to do in case a tornado warning is issued.
Private and Public Schools
Starting with the public school system, College Grove is served by the Williamson County School District. This district is known for its strong academic programs and has received high ratings for overall performance. College Grove Elementary is one of the local schools that cater to the younger students in the area. The nearby middle and high schools, such as Page Middle and Page High School, have also earned recognition for their quality education and extracurricular activities.
Parents seeking private education options will find that there are a number of choices within driving distance of College Grove. Some of these private institutions offer specialized curriculums, such as religious-based education or alternative learning methods. Battle Ground Academy in nearby Franklin is an example of a well-known private school that offers a comprehensive college-preparatory program.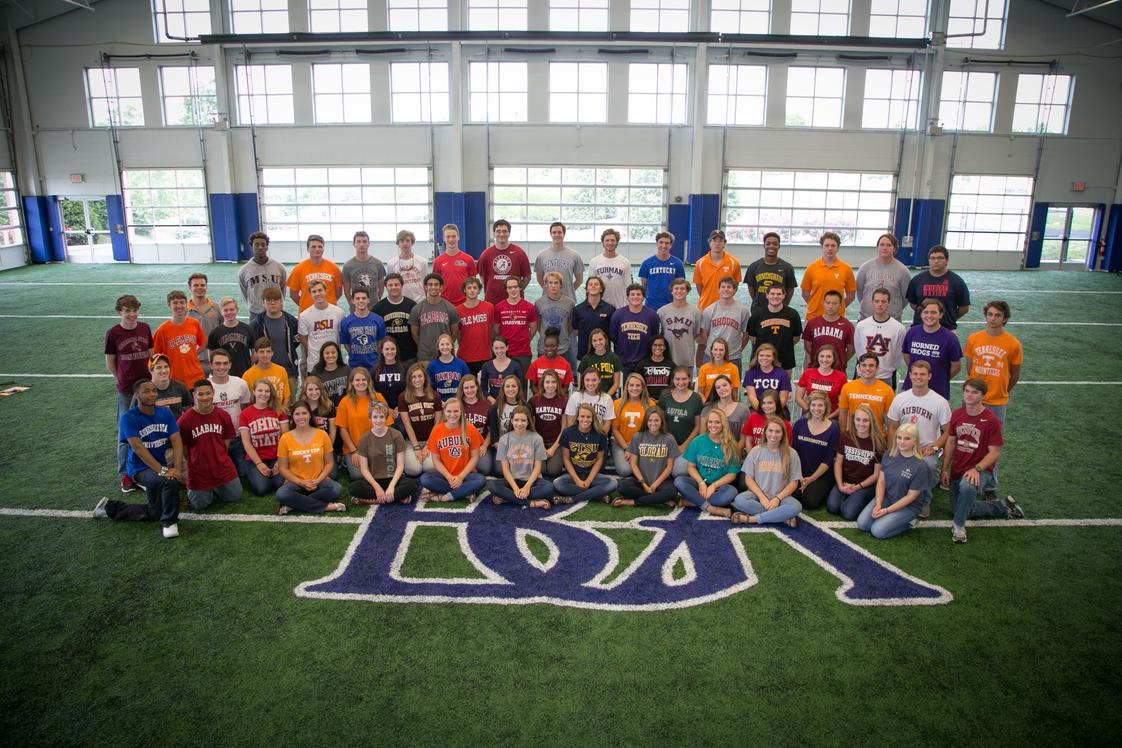 The area's private schools often boast smaller class sizes, more personalized attention, and various enrichment opportunities. They might also offer unique programs that aren't available in public schools, such as specialized arts or STEM curriculums. Of course, private schools typically come with higher tuition costs, which may be a consideration for families.
It's worth mentioning that many families in the College Grove area appreciate the mix of educational options available. Whether they choose public or private education, there seems to be a shared sense of community support for schools, educators, and students. The combination of strong public schools and diverse private institutions allows families to find the educational setting that best suits their child's needs and preferences.
History
College Grove, located in Williamson County, Tennessee, is a small town with a rich historical background. Established in the early 1800s, it was initially part of Rutherford County before becoming part of Williamson County. The town's name is thought to have originated from a grove of trees near the original college that once operated there.
During the 19th century, College Grove was a thriving agricultural community. Cotton and tobacco were major crops, and the fertile land attracted farmers and their families. Several historic homes and structures from this period still stand, offering glimpses into the architecture and lifestyle of the time.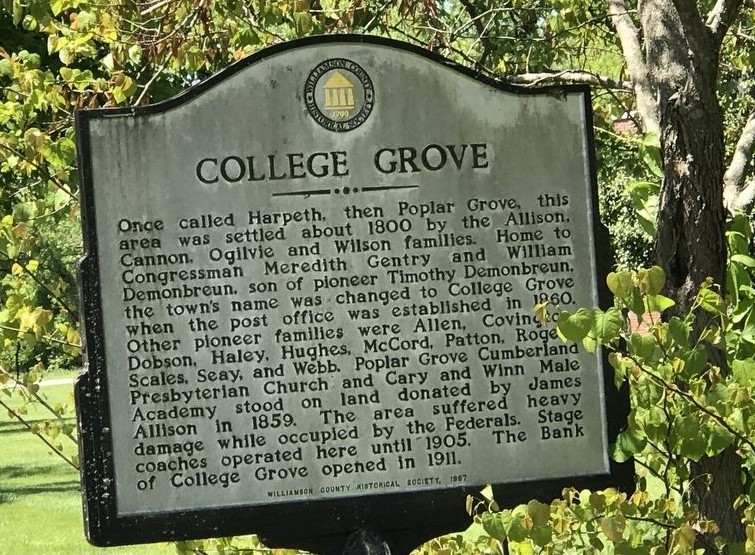 The Civil War had a significant impact on College Grove, like many parts of Tennessee. The area saw troop movements, skirmishes, and other military activities. Some local families were divided in their loyalties, reflecting the broader tensions of the time.
In the early 20th century, the town continued to be primarily agricultural but began to see changes with the rise of modern transportation and the decline of the traditional farming economy. Many of the old farms were transformed or gave way to new developments, but the town still retains a rural charm.
Throughout its history, College Grove has managed to maintain a tight-knit community spirit. Local events, churches, and community gatherings have played an essential role in preserving the town's character and connection to its past. While it's a small town, College Grove's history reflects broader themes in American history, from the antebellum period through the modern era, and its historic sites continue to be a point of interest for both residents and visitors.