Cleveland, TN Homes for Sale
Cleveland, TN Homes for Sale
December 5, 2023
Moving to Cleveland, Tennessee is an enticing prospect filled with southern charm, stunning landscapes, a sense of community, and rich history. This thriving city nestled in the scenic Southeast Tennessee region offers a harmonious blend of modern amenities and rural tranquility.
Being the 14th largest city in the state, Cleveland has its own unique appeal. The city prides itself on high-quality education systems, diverse recreational activities, a burgeoning food scene, and a cost of living below the national average. This makes it an ideal place to start a new chapter of life, whether you're a young professional, a growing family, or someone looking to retire in a calm and friendly environment.
As you begin your journey to find a home in Cleveland, you'll be greeted by a diverse housing market with a range of options to fit every lifestyle and budget. From historic homes in charming neighborhoods to modern apartments in the heart of the city, you're sure to find something that suits your preferences.
Cleveland's neighborhoods each have their own unique personality, from the historic character of downtown Cleveland to the serene beauty of the suburban outskirts. Downtown is a bustling hub of activity where you can find a mix of residential and commercial properties, while areas like Hopewell and Wildwood Lake offer a more peaceful, countryside living experience.
Real estate in Cleveland, TN, tends to be quite affordable compared to other parts of the country. The city's ongoing growth and development, coupled with its cost of living advantages, make it a promising investment opportunity as well.
While moving to a new city can be challenging, it's also an exciting time full of new possibilities. Making Cleveland, TN, your home means becoming part of a vibrant community where the past is honored, the present is enjoyed, and the future is bright. So as you embark on your journey to find a home in Cleveland, know that you're not just finding a house – you're discovering your new home town.
Housing Market
The Cleveland, Tennessee housing market boasts a unique blend of affordability and opportunity. On average, housing prices in Cleveland are significantly lower compared to national averages, making this area an attractive choice for homebuyers seeking affordability without sacrificing quality of life. The median home price in Cleveland is substantially lower than the national median, making homeownership a more feasible goal for many individuals and families. Furthermore, property taxes in the area are also reasonable, further enhancing the cost-effectiveness of investing in the Cleveland housing market.
Cleveland's market is also characterized by a variety of housing types, meeting a broad range of buyer needs and preferences. From stately historical homes in the downtown area to newer, modern developments on the outskirts of the city, Cleveland's housing market presents a diversity of options. Additionally, there is a strong demand for rental properties, which also offers an opportunity for real estate investors looking for steady rental income.
Another key characteristic of the Cleveland, TN housing market is its stability. Despite national trends and occasional economic downturns, Cleveland's housing market has demonstrated a remarkable level of resilience, offering a sense of security to both potential homeowners and investors. The steady population growth, bolstered by the area's robust employment opportunities, primarily in the manufacturing and healthcare sectors, helps support this stability.
In terms of location, Cleveland offers a compelling mix of small-town charm and proximity to major urban centers. Nestled in the foothills of the Great Smoky Mountains, Cleveland offers a serene, natural setting with ample opportunities for outdoor recreation. At the same time, it is conveniently located near Chattanooga and is within a two-hour drive from Atlanta, giving residents access to larger urban amenities when desired.
A final feature of the Cleveland housing market is its robust support infrastructure for buyers, sellers, and investors. Numerous reputable real estate agencies operate in the area, offering a wealth of expertise and local knowledge to help navigate the market. Furthermore, the city's active community development efforts aim to keep the housing market healthy and vibrant, demonstrating a proactive approach to maintaining the desirability of Cleveland as a place to live and invest.
Nearby Cities
Chattanooga, Tennessee, just around 30 miles southwest of Cleveland, boasts an appealing housing market. Housing prices in Chattanooga are slightly higher on average than in Cleveland, reflecting the city's larger size, urban amenities, and the diversity of housing options available. The city offers a range of properties, from modern downtown condominiums to historic homes and spacious suburban houses. Chattanooga's rental market is also vibrant, supported by a diverse population including young professionals, families, and students attending the University of Tennessee at Chattanooga.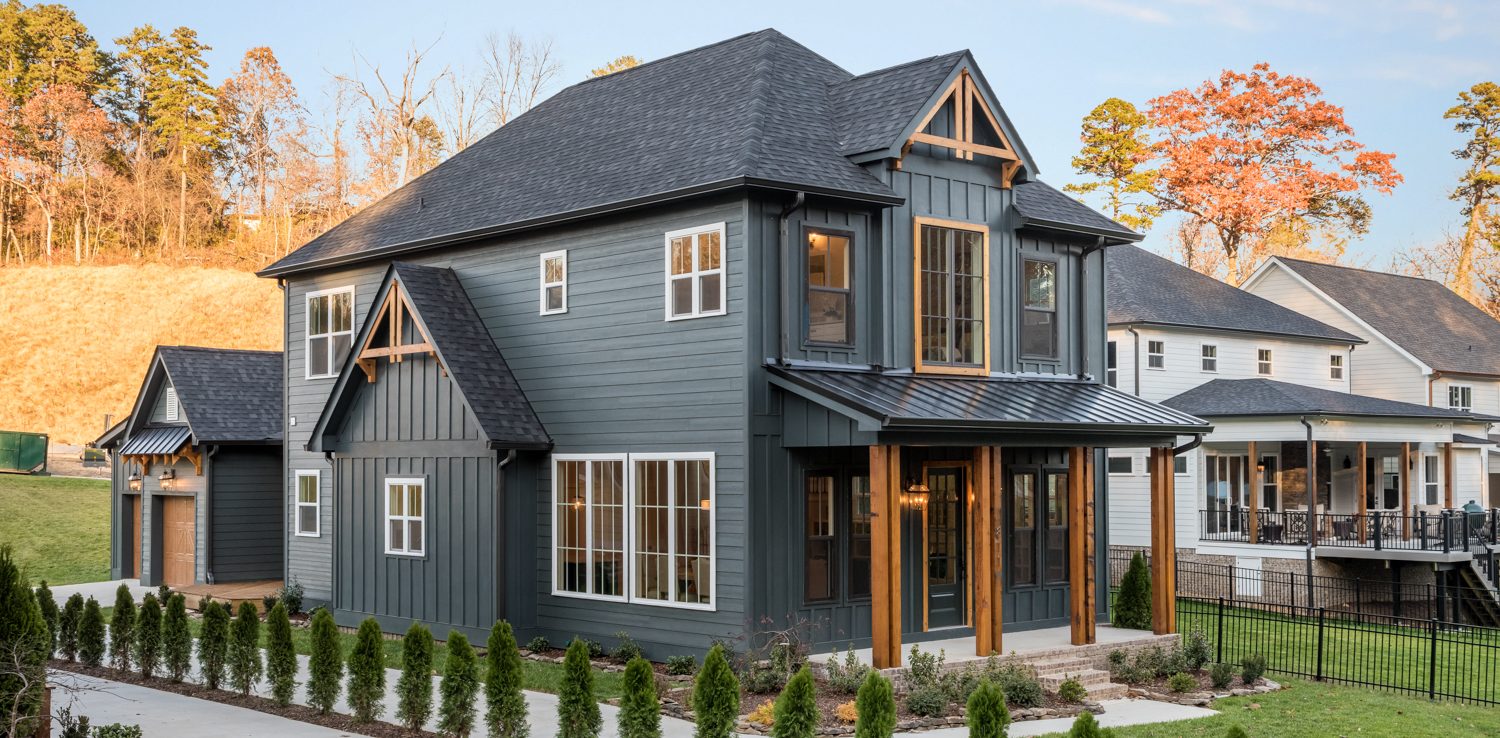 The lifestyle in Chattanooga blends urban vibrancy with a laid-back, southern charm. The city is a hub for outdoor activities, from rock climbing and mountain biking in the nearby mountains to kayaking on the Tennessee River. Chattanooga's downtown area is bustling, with a range of restaurants, bars, and shops, as well as a thriving arts scene, boasting numerous galleries, music venues, and annual festivals. The city has been recognized nationally for its commitment to sustainability and green living, with numerous parks, bike paths, and a city-wide recycling program.
Another nearby city is Athens, Tennessee, located about 30 miles north of Cleveland. Athens' housing market is relatively affordable, similar to Cleveland, with a variety of housing styles and sizes. Athens also offers a more rural lifestyle, with many properties boasting large lots and plenty of green space. The rental market in Athens is primarily supported by students attending Tennessee Wesleyan University, providing consistent demand for rental properties.
The lifestyle in Athens is characterized by a slower pace and strong community bonds. Residents enjoy a range of community events throughout the year, including music festivals, parades, and farmers' markets. The city also offers outdoor recreational opportunities, with numerous parks, walking trails, and easy access to the nearby Cherokee National Forest.
About 35 miles west of Cleveland is Dayton, Tennessee. Dayton's housing market is similar to Athens and Cleveland, with affordable prices and a variety of housing options. The city offers a blend of historic homes in the downtown area and newer suburban developments.
Dayton's lifestyle is defined by its rich history and outdoor recreation opportunities. The city is famous for the 1925 Scopes Monkey Trial, and history enthusiasts can explore this at the local museum. Dayton also boasts access to the Tennessee River and Chickamauga Lake, making it a popular location for boating, fishing, and other water-based activities. The city hosts the Tennessee Strawberry Festival annually, a week-long event that draws visitors from around the region and reflects the community-oriented spirit of Dayton.
Top Neighborhoods
Located in the heart of Cleveland, the Historic Downtown neighborhood is an attractive option for those seeking a blend of history, charm, and convenience. The area features a collection of beautifully restored Victorian and Craftsman-style homes, offering a unique historical allure. Living in Historic Downtown puts residents within walking distance of a variety of local shops, restaurants, and cultural attractions, including the Museum Center at 5ive Points, adding a vibrant dimension to the residential experience.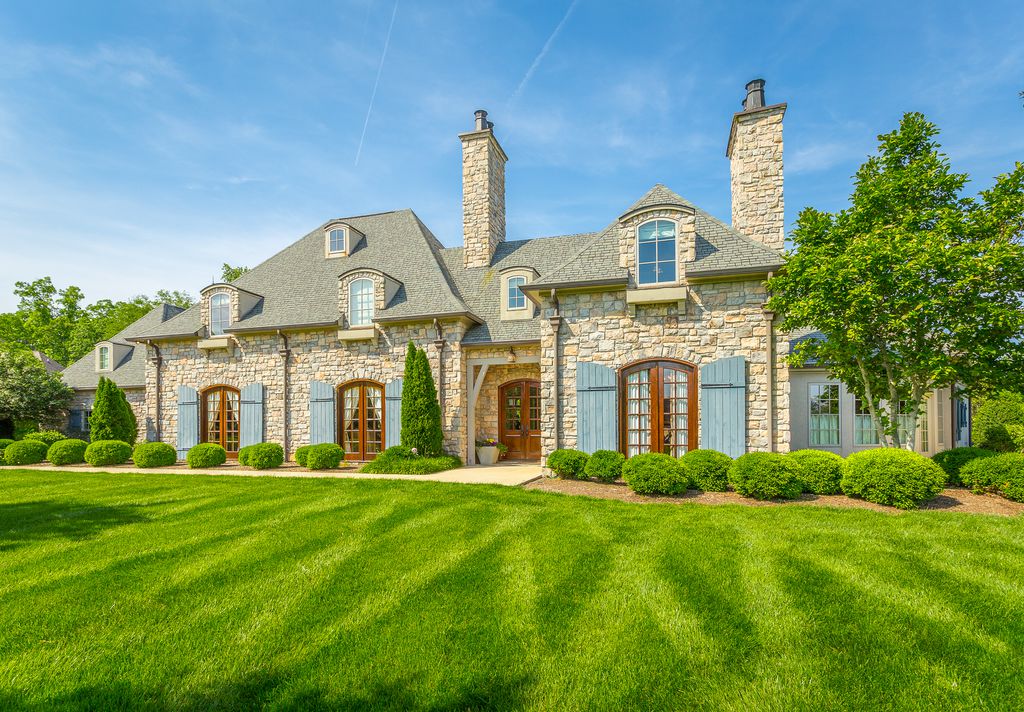 North Cleveland is another popular residential neighborhood known for its variety of housing options and strong community feel. It's home to many families, thanks to the quality of the local schools, including Mayfield Elementary and Cleveland High School. The area also features numerous parks and green spaces, making it ideal for those who appreciate the outdoors. North Cleveland is also home to Lee University, contributing to the area's cultural vibrancy and youthful energy.
For those seeking newer developments, the Mouse Creek/Ross subdivision in northwestern Cleveland offers a range of modern, spacious homes. Many homes in this area boast large lots, offering residents ample private outdoor space. The neighborhood is known for its well-maintained streets, sense of privacy, and community-oriented residents. Additionally, it's conveniently located near numerous retail centers and restaurants along Paul Huff Parkway, providing easy access to shopping and dining.
Blythe Oldfield is another neighborhood to consider. While it's one of the older neighborhoods in Cleveland, recent revitalization efforts have resulted in the renovation of numerous homes and public spaces, making it an increasingly attractive option for homebuyers. The area is known for its tight-knit community feel and is conveniently located near the downtown area.
South Cleveland, bordered by the beautiful Ocoee River, offers a range of housing options, from historic homes to newer constructions. This neighborhood is known for its peaceful, suburban feel and is particularly attractive to families and retirees. South Cleveland offers easy access to numerous recreational activities, including the Ocoee River, which is renowned for its white-water rafting, and the nearby Chattahoochee National Forest, ideal for hiking and camping.
Top Condos & Townhomes
Bentley Park is one of Cleveland's premier condominium communities. These luxurious condos offer high-end finishes, modern floor plans, and a range of shared amenities. Residents enjoy access to a clubhouse, a fitness center, and an outdoor swimming pool. Bentley Park is conveniently located near several shopping centers and restaurants, while also being a short drive from downtown Cleveland, providing residents with a mix of convenience and upscale living.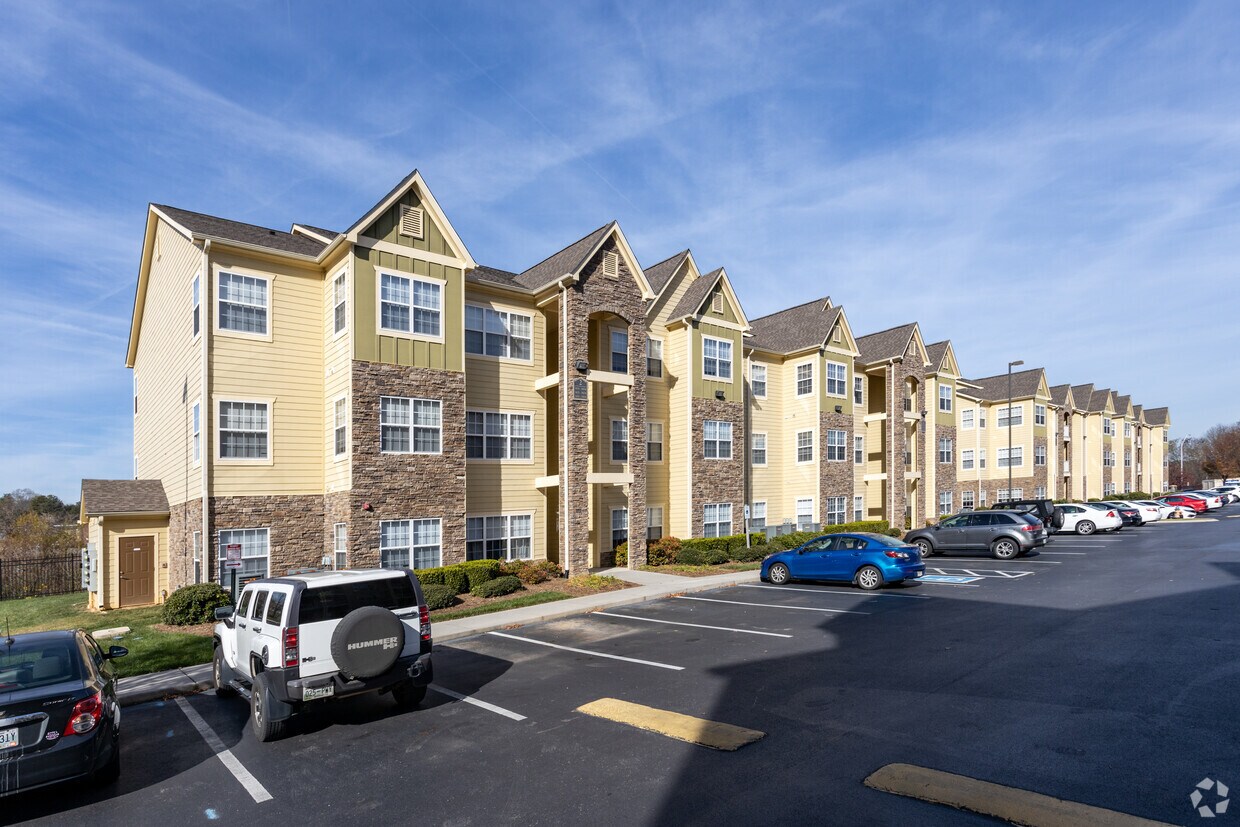 Another desirable condominium community in Cleveland is The Retreat at Spring Creek. This complex offers spacious, contemporary condos with amenities such as private balconies, walk-in closets, and in-unit laundry facilities. The community features include a fitness center, swimming pool, and outdoor barbecue areas. The Retreat at Spring Creek is conveniently located near Greenway Park and a variety of shops and eateries.
For those seeking townhome living, Brook Hollow Townhomes is a popular choice. These townhomes offer spacious floor plans, private garages, and well-appointed kitchens. The community is landscaped and well-maintained, offering a peaceful, suburban living experience. Brook Hollow is located near numerous shopping centers, and its proximity to I-75 makes commuting to Chattanooga or other nearby cities a breeze.
Fairview at Legacy, another townhome community, is characterized by its contemporary design, high-quality finishes, and convenient location. Units often feature multiple bedrooms and bathrooms, spacious living areas, and modern kitchens. Residents also enjoy the community pool and clubhouse. Fairview at Legacy is conveniently located near several retail centers and restaurants, and is just a short drive from downtown Cleveland.
Lastly, Stone Creek Townhomes offers affordable, comfortable townhome living. Units feature modern appliances, private patios, and ample storage space. The community is family-friendly and pet-friendly, with plenty of outdoor space for children and pets to enjoy. Stone Creek is also conveniently located near several schools and parks, making it a particularly attractive option for families.
Cost of Living
When compared to other metropolitan cities across the United States, the cost of living in Cleveland, Tennessee is significantly lower. Housing is the primary factor that makes living in Cleveland more affordable. The median home price in Cleveland is considerably lower than the national average, making homeownership more accessible to a broader range of residents. This affordability extends to the rental market as well, with the average rent in Cleveland being markedly less than the national average.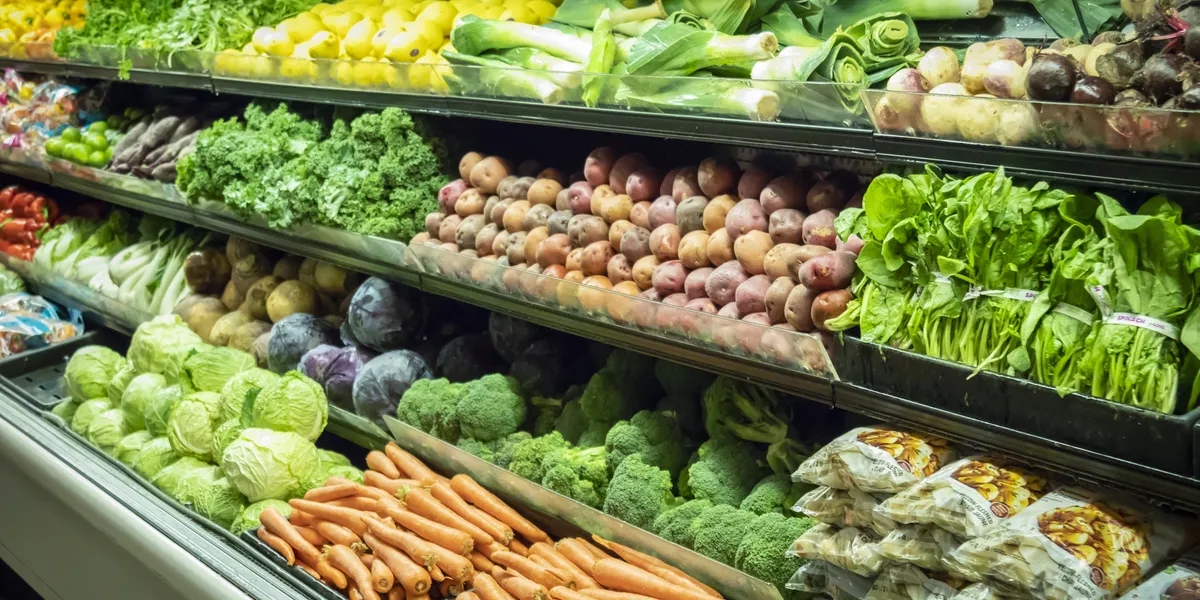 Beyond housing, other aspects of living expenses in Cleveland also trend below national averages. The cost of groceries, healthcare, and transportation are all lower than what you would typically find in larger metropolitan areas. For instance, in larger cities such as New York City or Los Angeles, a trip to the grocery store or a routine medical check-up can cost significantly more.
Even when compared to other cities within Tennessee, Cleveland still presents an affordable option. For instance, the cost of living in Nashville, the state's capital, is higher. Nashville's housing market is notably more expensive, and other costs like transportation and entertainment also trend higher than Cleveland.
When it comes to utilities, while the costs are typically in line with the national average, it's still lower than in many major metropolitan areas. The temperate climate in Cleveland helps keep heating and cooling costs reasonably stable, making it more economical when compared to regions with more extreme temperatures.
It's also worth noting that Tennessee as a whole offers a financial advantage in that it is one of the few states with no state income tax. This can result in significant savings for Cleveland residents and is a distinct economic advantage over many other cities in the U.S.
Overall, for those seeking a lower cost of living without sacrificing access to amenities and opportunities, Cleveland offers a compelling alternative to more expensive metropolitan areas, both within Tennessee and across the country.
Restaurants and Dining
Cleveland, TN is a real treat for food lovers, boasting an eclectic mix of dining options that are sure to satiate any palette. From authentic Southern cuisine to international delicacies, the city's food scene is diverse and constantly evolving.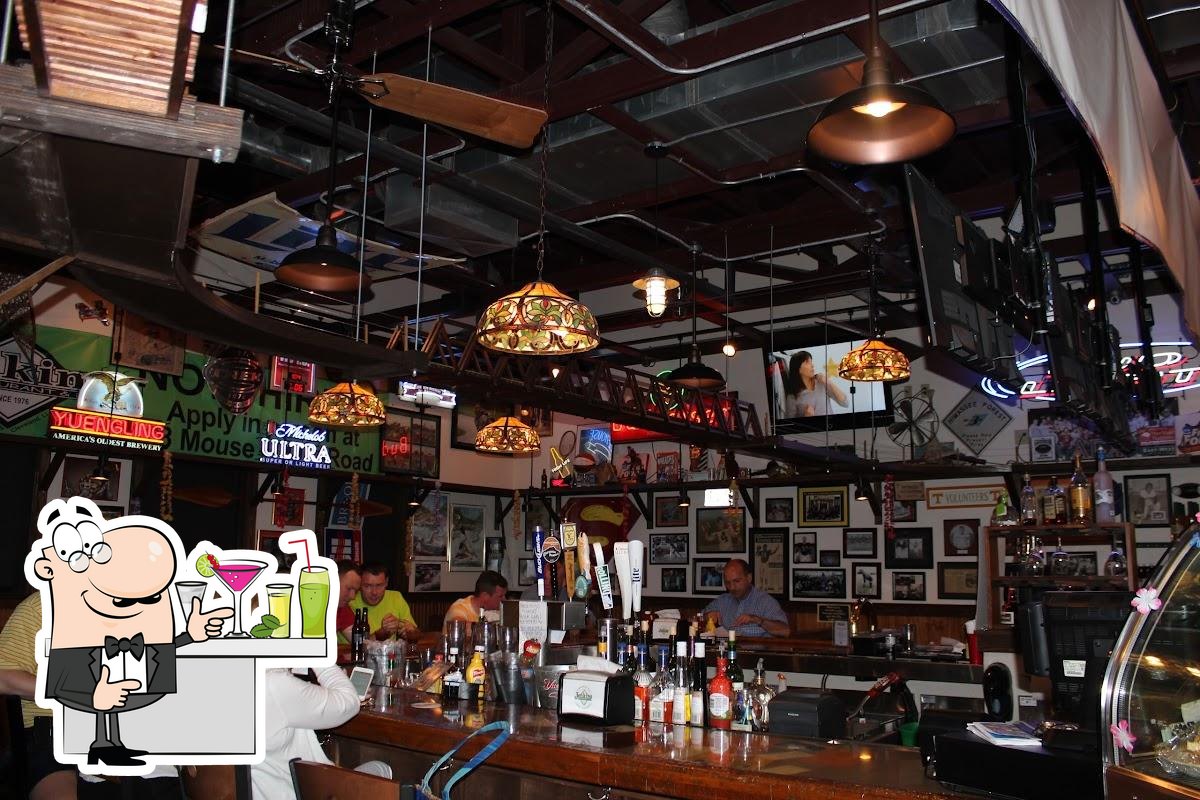 For those craving a taste of the South, Jenkins Deli and Dempsey's Grill are must-visit spots. Jenkins Deli has been a staple in Cleveland for over 40 years, known for its famous Reuben sandwich and hearty soups. Dempsey's Grill, on the other hand, is a classic American diner, with some of the best breakfast options in town.
If you're a fan of Italian cuisine, consider visiting Gabriel's Pizza. This family-owned establishment offers traditional and specialty pizzas, delectable pasta dishes, and mouthwatering garlic knots. Each dish is made with the freshest ingredients, and their customer service is top-notch.
For something a bit more international, Tres Hermanos is a local favorite, offering a range of authentic Mexican dishes. From their incredible tacos to the flavorsome enchiladas, every dish is packed with flavor.
For those who love Asian cuisine, Little Diner on First is a hidden gem. They serve a variety of Asian dishes including Thai, Korean, and Japanese. Their sushi is a particular standout, fresh and beautifully presented.
Finally, if you're seeking a unique dining experience, Café Roma is a fine-dining restaurant offering an upscale, contemporary dining experience. Their menu changes seasonally and features locally sourced ingredients. Their crab cakes and filet mignon are just a few of the crowd favorites.
Don't forget about dessert! Scoops & Burgers serves amazing ice cream in a plethora of flavors, as well as fantastic burgers if you're looking for a bite before your treat.
Whether you're in the mood for a casual lunch or a gourmet dinner, the restaurant scene in Cleveland has you covered. The city's rich culinary offerings reflect its diverse community and the love for food is evident in every dining locale.
Shopping and Entertainment
Cleveland, TN, isn't just about great food and beautiful neighborhoods; the city also provides an array of entertainment and shopping options for residents and visitors alike. From movie theaters and music venues to shopping malls and local boutiques, Cleveland has a lot to offer.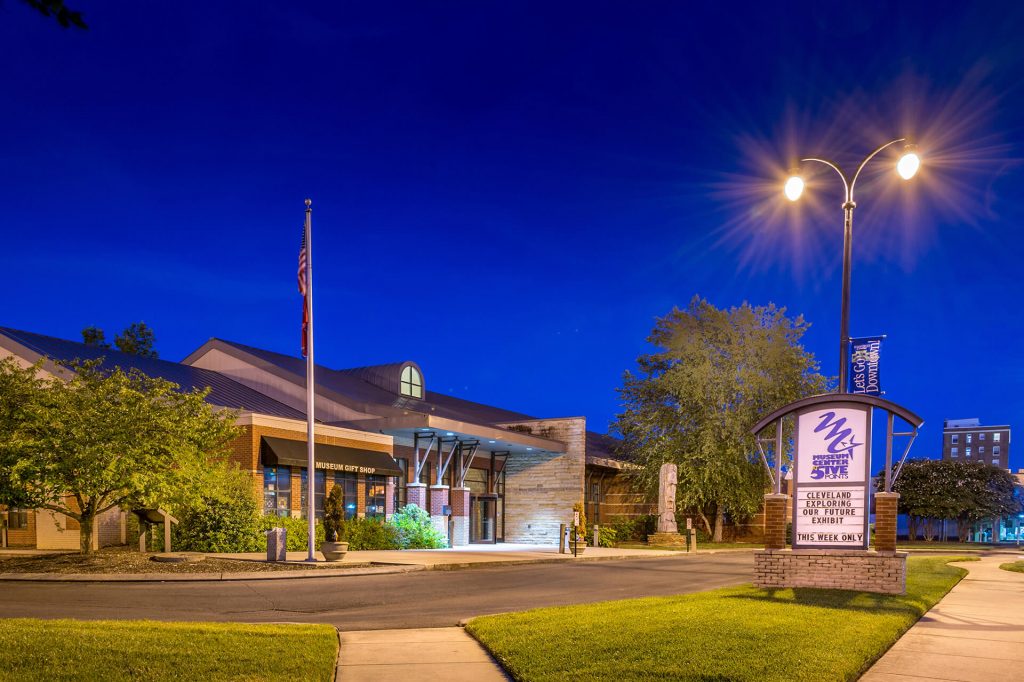 When it comes to entertainment, Cleveland excels in providing a variety of options. The Museum Center at 5ive Points is a local gem, offering exhibits on the region's history and culture, as well as hosting special events and workshops. For movie buffs, UEC Theatres offers the latest blockbusters in a comfortable setting. If live music is more your scene, you'll find a variety of local venues hosting musicians from a range of genres. The Greenway Stage, for example, is a beautiful outdoor venue that hosts concerts throughout the summer months.
Shopping in Cleveland is also a delight, with a mix of large retail centers and charming local stores. Bradley Square Mall is the city's primary retail center, hosting a variety of national chain stores as well as local shops. Here, you can find everything from fashion and accessories to electronics and homeware.
For those who prefer a more unique shopping experience, the downtown area is home to several local boutiques and antique shops. Places like the Red Ribbon and Bonlife Coffee offer a mix of clothing, accessories, and locally made items. The Village Green Town Center is another great spot for shopping, featuring a variety of shops, restaurants, and even a regular farmers' market.
If outdoor shopping is more your style, you should definitely check out the weekly Cleveland Farmer's Market. It's a great place to buy local produce, baked goods, and crafts. Plus, it's a great way to support local businesses and farmers.
Whether you're in search of the perfect gift, looking for a fun way to spend your weekend, or simply need to stock up on everyday essentials, you'll find plenty of options in Cleveland, TN.
Parks and Nature
If you're a nature enthusiast, you'll find that Cleveland, Tennessee, is brimming with opportunities for outdoor exploration and relaxation. The city boasts a variety of beautiful parks and is situated close to several natural landmarks, making it a fantastic place for those who love to get outdoors.
Tinsley Park is a favorite among locals, providing a wide range of recreational facilities including sports fields, a playground, and a dog park. There are also several walking and jogging trails for those looking to keep fit while enjoying the park's natural beauty.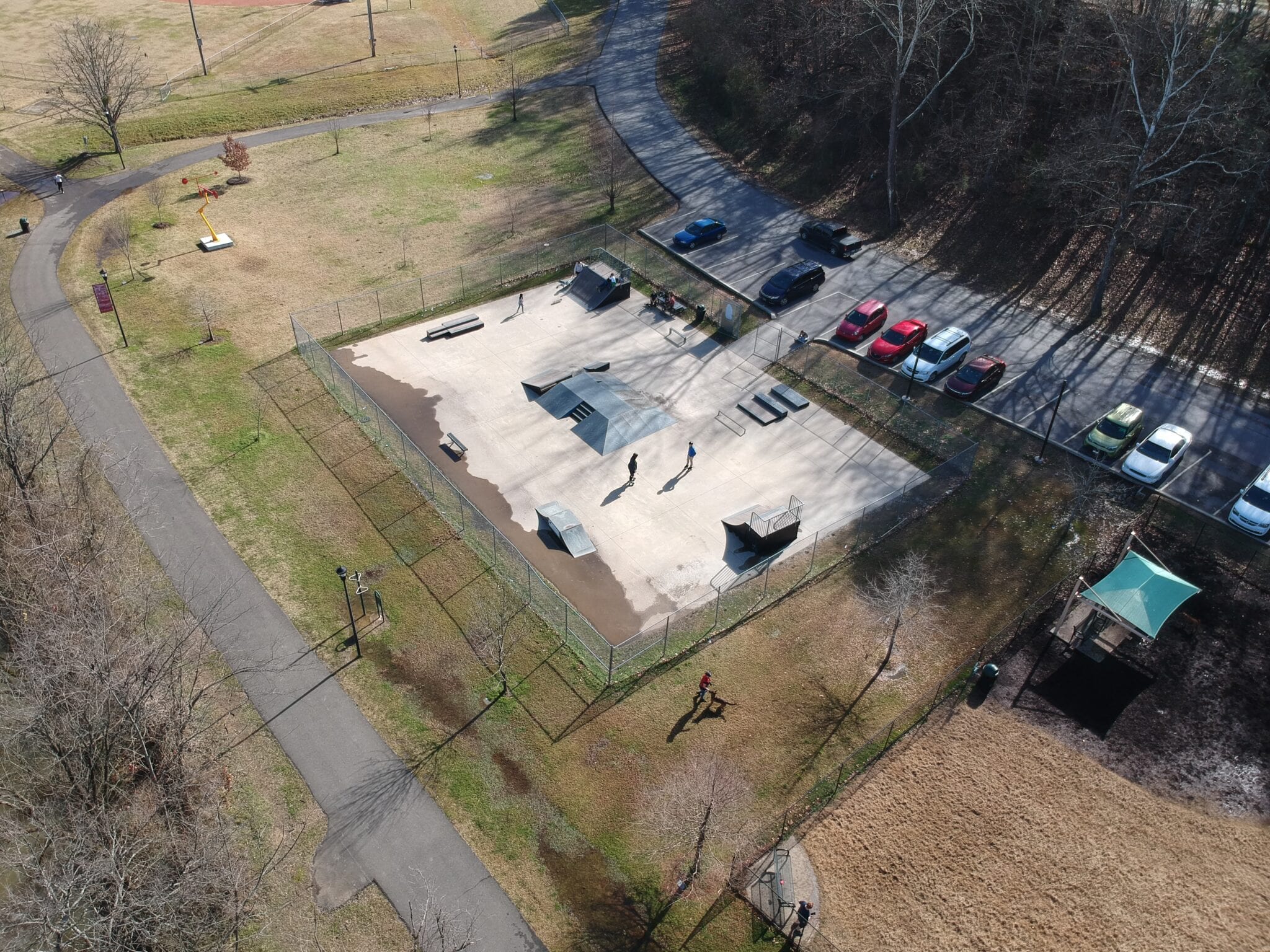 If you're in the mood for a relaxing picnic or a leisurely walk, Johnston Park in downtown Cleveland is a great choice. It's a beautifully maintained park that frequently hosts outdoor concerts and other community events, making it a vibrant hub of local activity.
Cleveland is also home to the 4-mile long Cleveland/Bradley County Greenway, a linear park that follows Mouse Creek. It's perfect for walking, jogging, biking, or just enjoying the views of the creek. Along the way, you'll find several rest areas, public art installations, and even a butterfly garden!
Just a short drive from Cleveland, you can find some truly stunning natural attractions. The Cherokee National Forest is a must-visit, offering miles of hiking trails, camping opportunities, and plenty of spots for fishing and picnicking. It's an excellent place for bird watching and wildlife spotting too.
And of course, no discussion about nature in this area would be complete without mentioning the Ocoee River, known for its world-class whitewater rafting. Whether you're an adrenaline junkie looking to navigate its challenging rapids, or you prefer to take in the beauty of the river from a riverside trail, the Ocoee River provides countless opportunities for outdoor adventures.
Simply put, Cleveland's parks and nearby nature sites offer a wealth of opportunities to get outside, stay active, and appreciate the beauty of the Tennessee landscape. So, whether you're a seasoned hiker or just looking for a tranquil spot to enjoy the outdoors, Cleveland has you covered.
Business and Industry
Cleveland, Tennessee, is home to a vibrant and diverse economy, with industries ranging from manufacturing and healthcare to education and retail. The city is known for its strong business-friendly environment, and it serves as a hub for various major employers that contribute significantly to the local economy.
One of the most prominent industries in Cleveland is manufacturing. The city is home to several major manufacturing companies, including Whirlpool Corporation, which has a massive facility that produces a range of home appliances. Whirlpool is not just one of the largest employers in the city, but also in the entire region.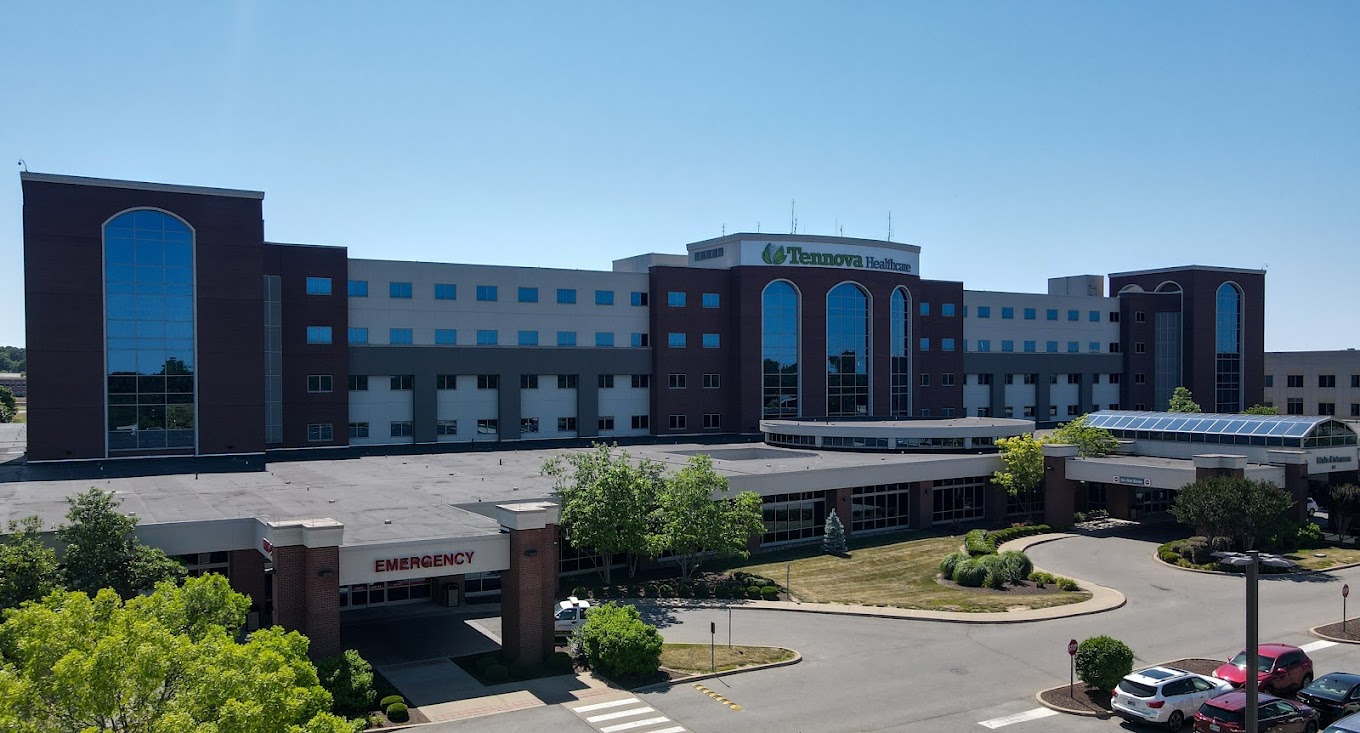 The healthcare sector is another significant part of Cleveland's economy. Tennova Healthcare, a network of hospitals and medical facilities, is one of the largest employers in the city. The provision of healthcare services not only creates a wide range of jobs in the city, but it also ensures that residents have access to quality medical care close to home.
Education also plays a vital role in Cleveland's economy. Cleveland is home to Lee University, a private, comprehensive university offering a wide range of undergraduate and graduate programs. Lee University is not only a center for learning and cultural activities, but it also provides a substantial number of jobs and contributes to the local economy.
Another important industry in Cleveland is retail, with the city hosting numerous shopping centers, independent boutiques, and grocery stores. This industry supports many local jobs and also serves as a draw for visitors, helping to boost Cleveland's tourism industry.
Last but not least, the finance and insurance sector is a significant part of Cleveland's economy. Companies like Life Care Centers of America, a nationwide network of nursing homes and assisted living facilities, and Check Into Cash, a financial services retailer, both have their headquarters in Cleveland and provide many local jobs.
These diverse industries not only help to sustain Cleveland's economy, but they also provide a wealth of job opportunities for residents, contributing to the city's relatively low unemployment rate and steady economic growth.
Airport and Transportation
For those traveling to and from Cleveland, Tennessee, the city is conveniently located near several major transportation hubs. The closest airport is Chattanooga Metropolitan Airport, which is approximately 30 miles away, or roughly a 35-minute drive from Cleveland. This airport offers a range of daily flights to several major cities such as Atlanta, Dallas, and Charlotte, making it a convenient option for both domestic and international travelers.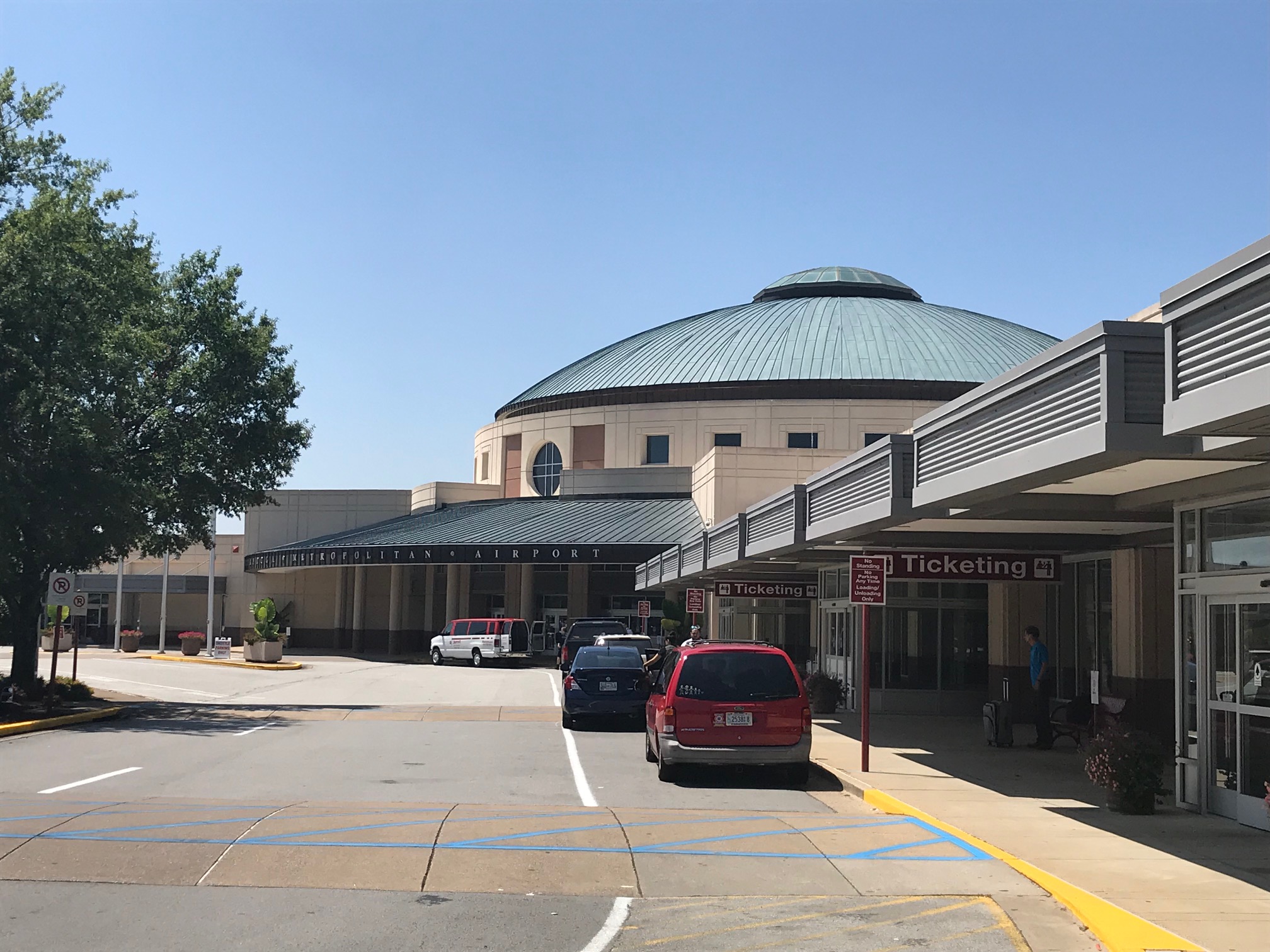 If you're traveling internationally or need a larger range of flight options, Hartsfield-Jackson Atlanta International Airport, one of the world's busiest airports, is about a two-hour drive from Cleveland. This airport offers flights to virtually every major city in the United States and many international destinations.
As for public transportation within the city of Cleveland itself, the Cleveland Urban Area Transit System (CUATS) provides reliable and affordable transportation. CUATS operates several bus routes that cover most areas of the city. Whether you're commuting to work, heading to the grocery store, or just exploring different parts of Cleveland, CUATS is a convenient option.
In addition to bus services, there are several taxi companies and ride-sharing services, like Uber and Lyft, that operate in Cleveland. So, whether you're without a vehicle or simply prefer not to drive, there are plenty of options to get around.
Cleveland is also well-connected by road, with Interstate 75 running through the city. This makes it easy to travel by car to other parts of Tennessee or neighboring states. So, whether you're using public transportation, driving, or flying, getting to, from, and around Cleveland is quite straightforward.
Weather
Cleveland, Tennessee, experiences a mix of all four seasons, each bringing its own unique charm to the city. The weather is typically classified as humid subtropical, which means you can expect warm, humid summers and relatively mild winters.
Spring in Cleveland is beautiful, with temperatures gradually rising from the cooler winter months. March can still be a bit chilly, but by April and May, you'll typically see temperatures in the comfortable range of 60s to 70s. It's a great time to enjoy the city's parks and greenways, as the landscape comes alive with blooming flowers and the return of green foliage.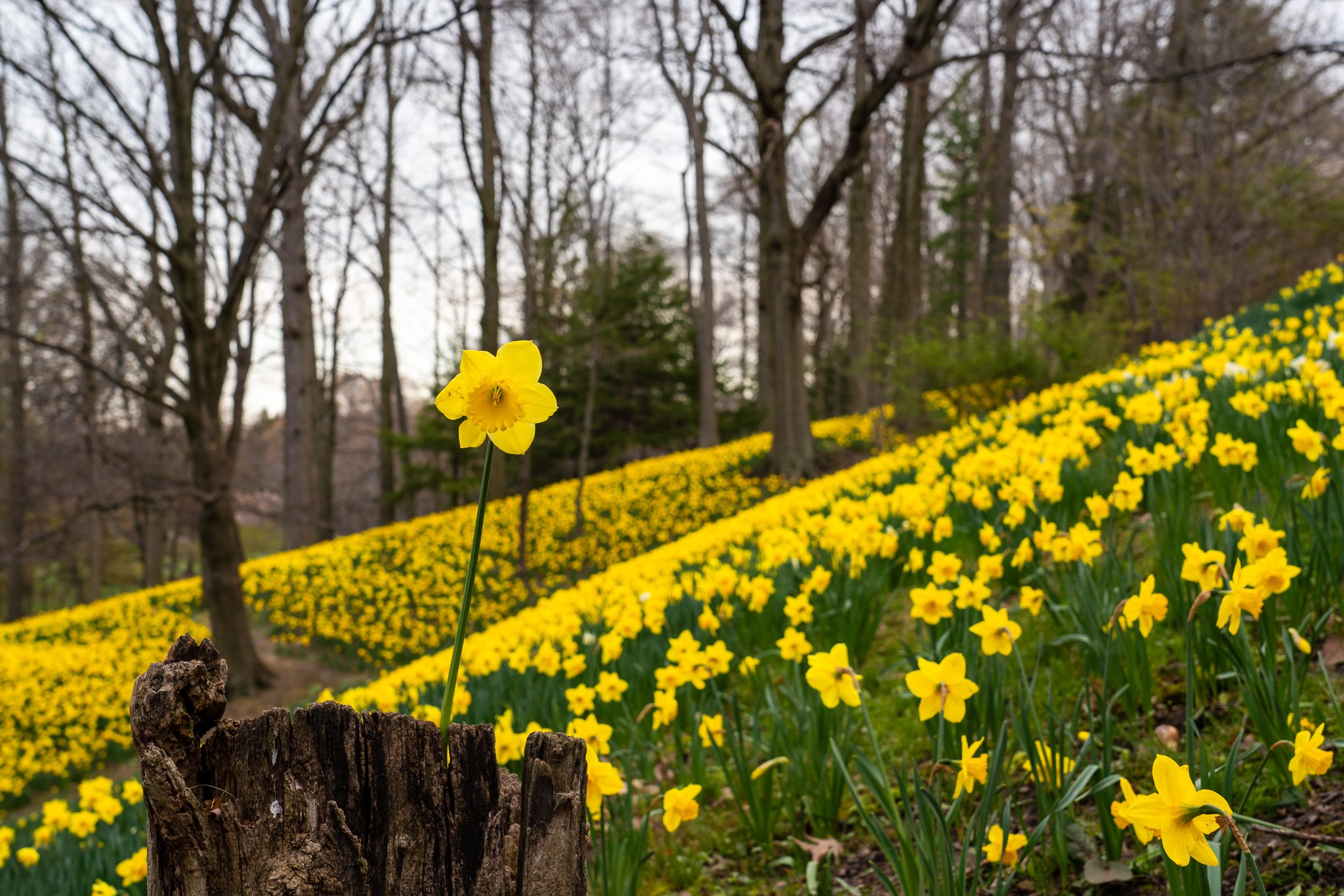 The summer season can be quite warm and humid, with temperatures often reaching into the high 80s or low 90s. July and August are typically the hottest months. But don't worry, most places in Cleveland have air conditioning, and there's always the chance to cool off at local pools or nearby lakes. Summer evenings can be particularly pleasant, offering a perfect opportunity for outdoor dining or a casual stroll through downtown.
Fall is a favorite season for many in Cleveland, as the hot summer temperatures give way to milder, more comfortable weather. September through November sees temperatures ranging from the high 70s to low 50s, making it a perfect time to enjoy outdoor activities. Plus, the changing leaves create a stunning backdrop of red, orange, and gold hues.
Winter in Cleveland is relatively mild compared to many northern regions. Temperatures usually hover around the 40s and 50s during the day, dropping into the 30s at night. While the city does see some snowfall, it's typically not heavy, and snow-covered landscapes can be quite beautiful.
All in all, Cleveland offers a fairly moderate climate, making it a comfortable place to live year-round. So, whether you prefer the warmth of summer or the cool of winter, you'll find a season to love in Cleveland, TN.
Private and Public Schools
The city of Cleveland, Tennessee, places a high value on education, as evidenced by its well-regarded public and private schools. These institutions offer a wide range of educational opportunities, ensuring families in the city have a number of quality choices for their children's education.
On the public school side, Cleveland City Schools operates several elementary, middle, and high schools in the city. Among these, Cleveland High School is particularly well-regarded for its strong academic programs and sports teams. The school district is known for its focus on providing a comprehensive and rigorous curriculum, and it offers a variety of extracurricular activities to cater to diverse interests. The schools also have a strong emphasis on integrating technology into education, preparing students for the digital age.

In addition to traditional public schools, the city is home to several public charter schools, such as the Goal Academy at King and the Blythe-Bower Elementary School. These institutions provide an alternative to the traditional public school system, often with a particular focus or educational approach.
Cleveland also hosts several reputable private schools. These include the Cleveland Christian School and the Bowman Hills School, both of which offer education from kindergarten through 8th grade. These schools are known for their strong academics as well as their focus on moral and spiritual development. St. Nicholas School, another private option, offers a unique Montessori education for students from preschool through fifth grade.
On the higher education front, Cleveland is home to Lee University, a private Christian institution that offers a range of undergraduate and graduate programs. The city also has a branch of the Tennessee College of Applied Technology, which provides technical and vocational education.
Regardless of the specific educational path families choose, they can be confident in the quality and diversity of schooling options available in Cleveland, TN. These schools provide not only a solid academic foundation but also foster a love of learning and a sense of community among students.
History
Cleveland, Tennessee, has a rich history that dates back to the early 19th century. The city's story is interwoven with key events and eras in American history, giving it a unique heritage that's still evident today.
Cleveland was named after Colonel Benjamin Cleveland, a hero of the Revolutionary War's Battle of Kings Mountain. It was officially chartered as a city in 1842, and soon after, it began to grow rapidly, thanks in part to the arrival of the railroad in the 1850s. This development significantly boosted the local economy, helping to establish Cleveland as a vibrant center for trade and commerce.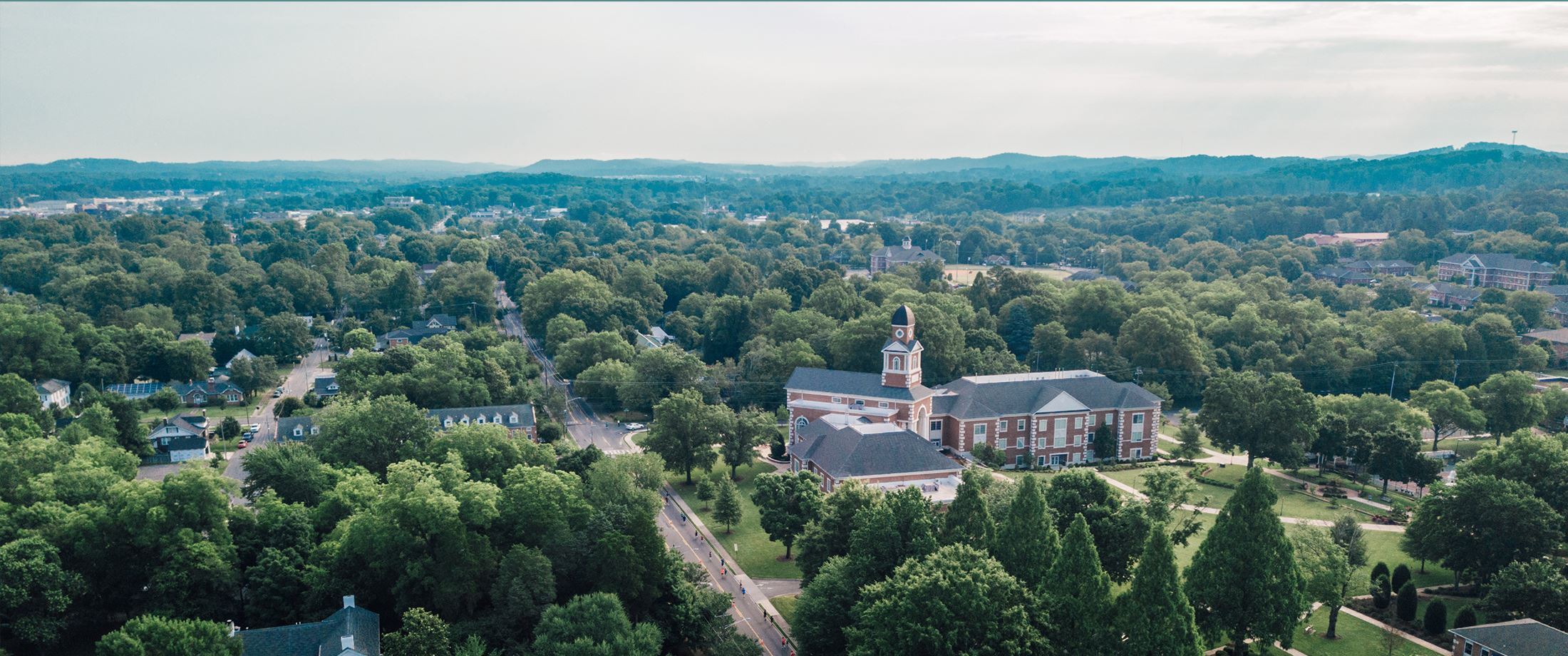 Cleveland's history is closely tied to the Civil War. It was occupied by both Union and Confederate troops at different points during the war, owing to its strategic location on the East Tennessee & Georgia Railroad. The city was the site of several significant events during this period, including the capture of the local railway by Union forces in 1863.
After the Civil War, Cleveland entered a period of recovery and growth. The city continued to expand throughout the 20th century, with its economy diversifying to include industries such as manufacturing, retail, and healthcare. Several significant buildings from this period still stand today, adding to Cleveland's historical charm.
Cleveland also has a rich cultural history, with a strong influence from the Cherokee Nation. The city is located along the historic Trail of Tears, the route used during the forced removal of the Cherokee Nation from their ancestral lands in the 1830s. The impact of this event is commemorated in the city today through the Trail of Tears Memorial in downtown Cleveland, which serves as a reminder of this significant, yet painful, part of the city's history.
Exploring Cleveland's history offers a fascinating insight into the events and people that shaped not just this city, but the nation as a whole. From its origins in the 19th century to its growth and development through the 20th and into the 21st, Cleveland's history is a tapestry of stories that continue to shape the city's identity today.