Clarksville, TN Homes for Sale
Clarksville Homes for Sale
September 27, 2023
Welcome to the charm and comfort of southern living in Clarksville, Tennessee. Situated just 50 miles northwest of Nashville, Clarksville is an appealing blend of big city amenities and small town friendliness, making it an idyllic location for families, working professionals, and retirees alike.
Clarksville boasts a rich history, energetic community spirit, and a robust economy, making it a compelling destination for those contemplating a change of scenery. With its inviting blend of historic and contemporary homes, serene green spaces, and engaging community events, this town embodies the quintessential charm of the American South.
In this guide, we'll help you navigate the journey to finding a home in Clarksville, TN. You'll discover the key steps to house hunting, from understanding the local real estate market to choosing the right neighborhood, and we'll also provide some insider tips to ensure a smooth transition. Whether you're a first-time home buyer, a military family relocating to Fort Campbell, or looking for a peaceful place to retire, we'll equip you with the necessary tools and information to find a home that's just right for you.
Moving to a new place can seem daunting, but with the right preparation, it can be an exciting new chapter in your life. So, let's embark on this journey together, and uncover all that Clarksville has to offer. Welcome to your new home in the Volunteer State!
Housing Market
Clarksville, TN boasts a diverse housing market with options that cater to various lifestyle preferences and budgetary considerations. Whether you're looking for a charming historic home in the city center, a contemporary suburban house in a well-established neighborhood, or a spacious property surrounded by the natural beauty of the countryside, Clarksville has something to offer everyone.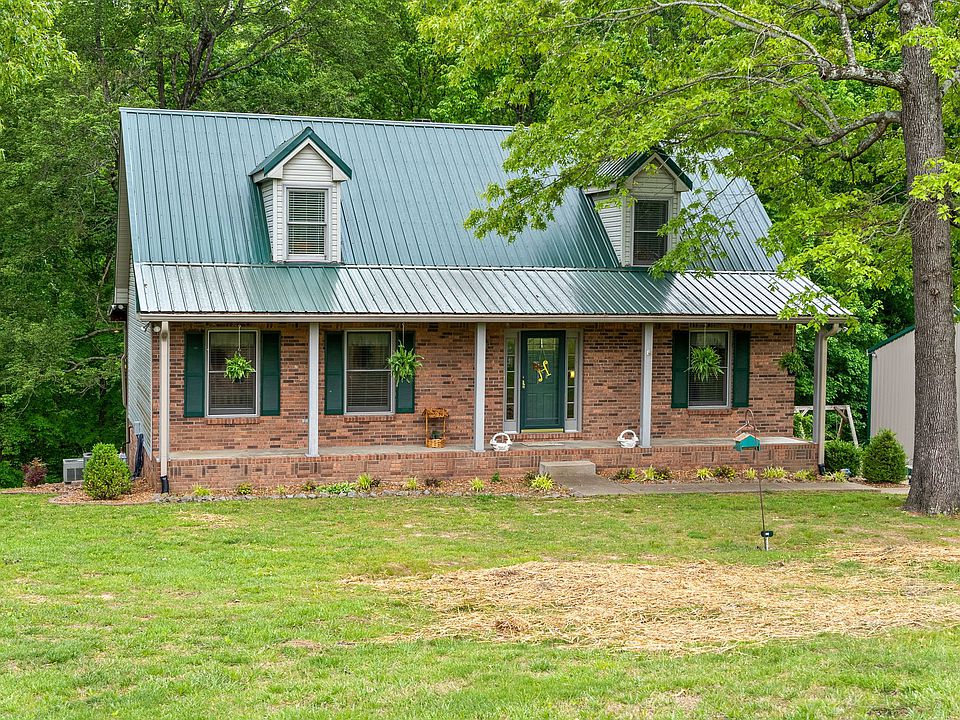 The local real estate market has seen consistent growth over the years, reflecting the city's overall economic stability and appeal. House prices have been steadily increasing, indicating a healthy and thriving market. However, despite this growth, the cost of living in Clarksville remains relatively low compared to national averages, especially when it comes to housing. This affordability, combined with the city's strong economy, makes it an attractive option for potential homeowners.
One of the unique characteristics of the Clarksville housing market is its strong connection to the military community. Clarksville is home to Fort Campbell, one of the largest military installations in the world. The presence of this base contributes to a higher than average turnover rate in the housing market, with a significant number of homes being bought and sold as military families move in and out of the area.
There is a wide range of neighborhoods in Clarksville, each with its own distinct character. Some of the more sought-after areas include Sango, St. Bethlehem, and Hilldale. These areas are known for their quality schools, extensive amenities, and welcoming community spirit. Alternatively, those who prefer a more urban lifestyle may be drawn to the Downtown area, which offers a mix of residential and commercial properties and is within walking distance of restaurants, shops, and cultural attractions.
New construction is a common sight in Clarksville, further adding to the variety of housing options. The city is experiencing a building boom, with a number of new residential developments and subdivisions appearing each year. These often offer the most up-to-date amenities and design features, such as open floor plans, energy-efficient appliances, and smart home technology.
Finally, it's important to note that Clarksville's housing market can be competitive, with desirable properties often receiving multiple offers. However, don't let this deter you. With the right real estate professional to guide you, and a clear understanding of your needs and budget, you'll be well-positioned to find a home that's perfect for you in Clarksville, TN.
Nearby Cities
Adjacent to Clarksville, you'll find several other vibrant cities, each with its unique housing market, lifestyle, and attributes. Let's explore some of these appealing destinations.
First on the list is Nashville, the state capital and the heart of Tennessee's music industry. Known as "Music City", Nashville is famous for its lively music scene, particularly country music, and vibrant nightlife. The housing market here is more expensive compared to Clarksville, reflecting its status as a major metropolitan area. It features a diverse range of properties, from modern downtown apartments to spacious family homes in suburban neighborhoods. With a dynamic mix of arts, culture, education, and business, Nashville offers an urban lifestyle that attracts young professionals, families, and creatives alike.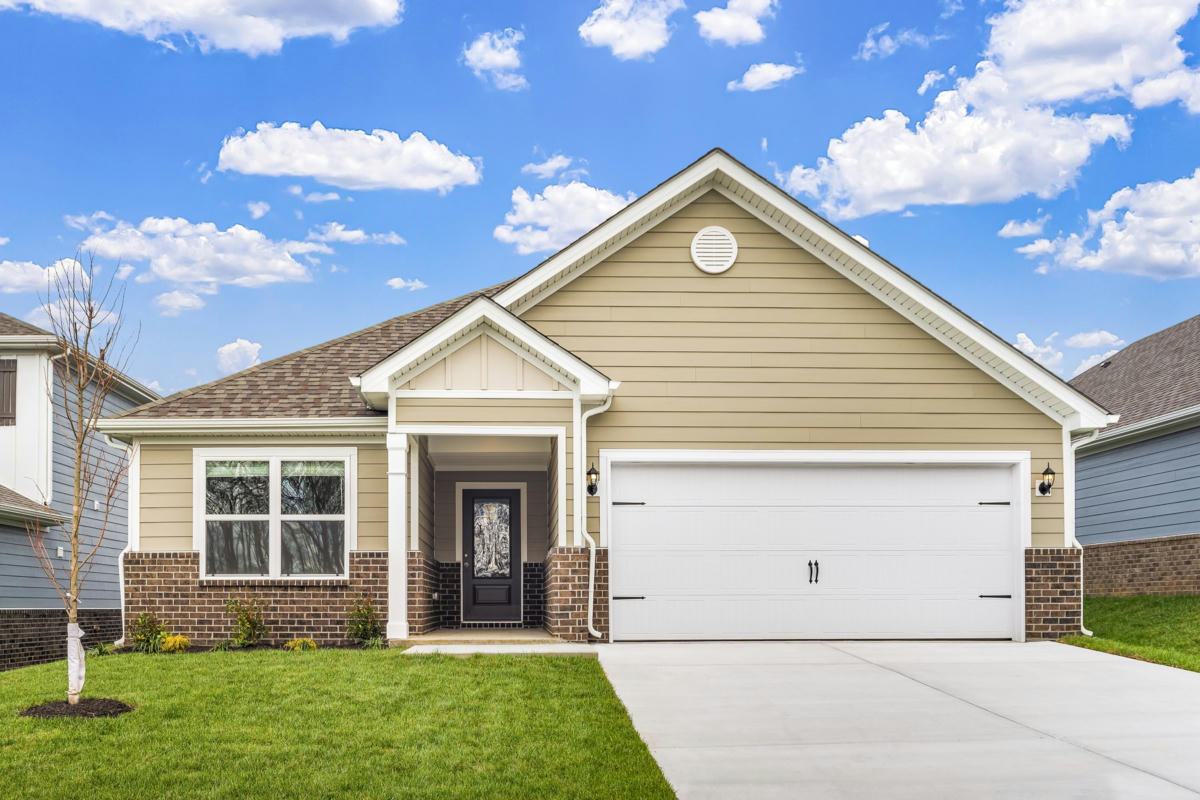 Heading northwest of Clarksville, you'll reach Hopkinsville, Kentucky. This charming small city presents a slower-paced, rural lifestyle with affordable housing options. The median home price here is significantly lower than the national average, making it an appealing choice for those seeking value for money. The community is close-knit, and the city offers an array of local events and recreational activities, from the annual international festival to nature trails in the nearby Pennyrile Forest State Resort Park.
To the west of Clarksville lies the city of Dickson. Dickson's real estate market is quite diverse, with options ranging from modest single-family homes to more upscale, spacious properties. The city is known for its downtown area, which boasts historic charm mixed with modern amenities, including boutique shopping, art galleries, and cozy eateries. It's an inviting locale that mixes small-town friendliness with a touch of city sophistication.
Further east from Clarksville is the city of Springfield. Like Clarksville, it offers an attractive balance of small-town charm and big-city amenities. Housing in Springfield is reasonably priced, with the market offering a mix of historic homes and new constructions. The city's quality of life is elevated by its beautiful parks, quality schools, and a downtown area that hosts a variety of community events throughout the year.
Just to the south of Clarksville, Ashland City stands out with its spectacular natural surroundings along the Cumberland River. The housing market here leans towards the affordable range, with a variety of single-family homes. Those who value outdoor recreation would particularly appreciate this city. From the scenic Riverbluff Park to Cheatham Lake, there are numerous spots for fishing, boating, hiking, and wildlife watching.
Each of these cities adjacent to Clarksville, TN offers its unique blend of lifestyle and housing options, giving potential homebuyers a broad spectrum of choices to find a location that suits their personal preferences and requirements.
Top Neighborhoods
Clarksville, TN has a wealth of welcoming and well-established neighborhoods, each with its own unique attributes and community atmosphere. Here are some of the top residential areas you might consider when moving to this vibrant city.
Sango is one of the most popular neighborhoods in Clarksville. Known for its picturesque setting and convenient location, Sango offers an appealing mix of new constructions and established homes. The area is highly regarded for its excellent schools and is just a short drive from local shopping centers, restaurants, and the I-24, providing an easy commute to Nashville.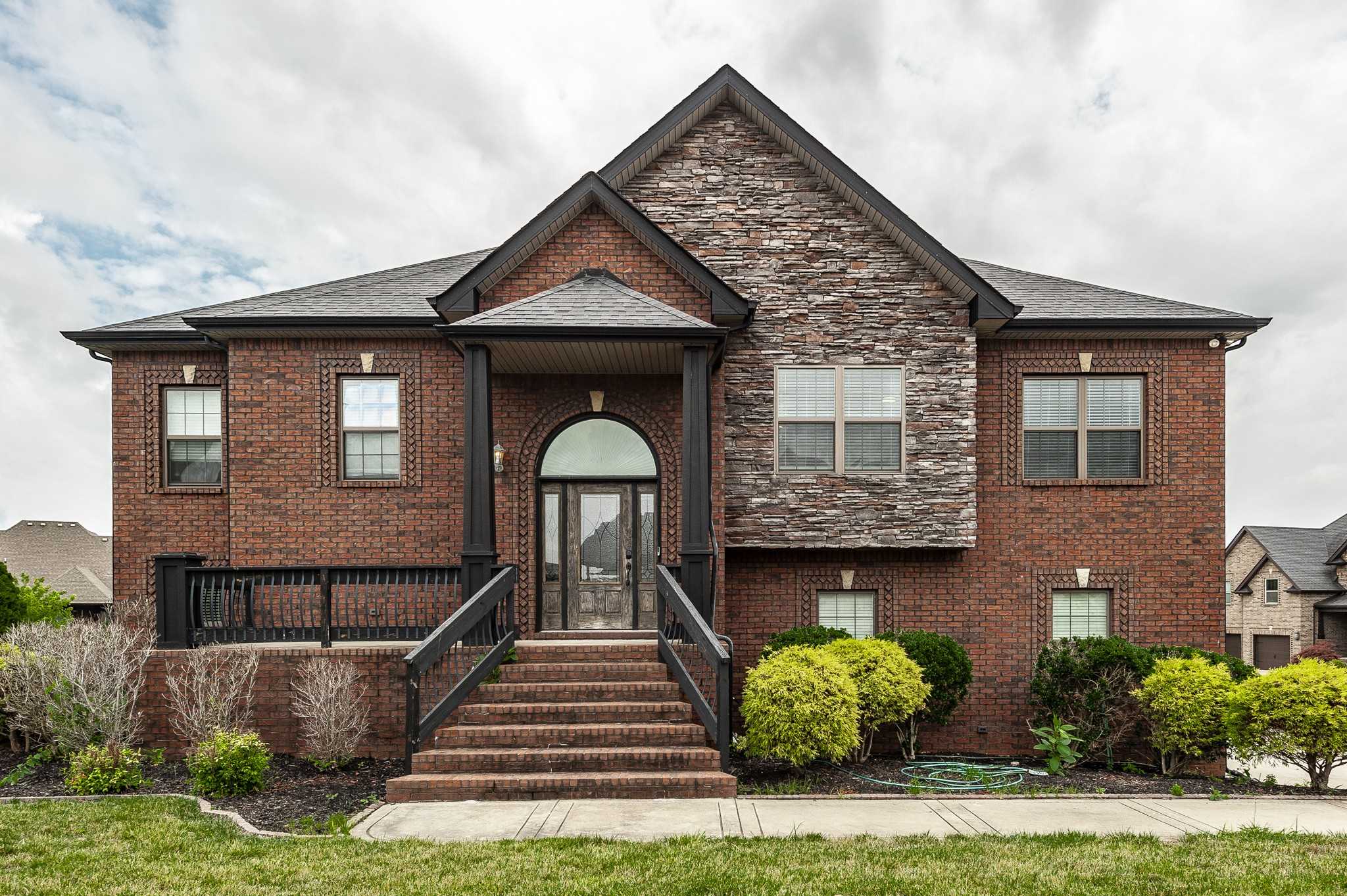 St. Bethlehem, or "St. B" as locals call it, is another highly sought-after area. It has seen significant growth over the past few years and is a major hub for shopping and dining in Clarksville. Homes here are a mix of older, ranch-style houses and newer developments. Its proximity to major employers and thoroughfares makes it a desirable location for working professionals.
Hilldale is an appealing choice for families and retirees alike. This established neighborhood offers a mix of mid-century and newer homes and is known for its peaceful, tree-lined streets. It's in close proximity to Hilldale Golf Club and a variety of dining and shopping options, offering a lifestyle of convenience and leisure.
Downtown Clarksville, while more urban, also has a selection of residential properties. The downtown area is historic and full of charm, featuring renovated lofts and apartments, ideal for those who enjoy city living. Its major appeal lies in its access to amenities, including boutiques, eateries, breweries, and cultural attractions such as the Roxy Regional Theatre and the Customs House Museum.
If you're interested in newer subdivisions, consider Rossview. Located near the Rossview schools, this area has seen rapid growth with plenty of new construction. These homes typically offer modern amenities and are popular with both military families due to its close proximity to Fort Campbell and civilian families because of the highly-rated schools.
Finally, Farmington is a newer neighborhood that deserves a mention. Known for its larger, upscale homes and family-friendly environment, Farmington has quickly become a desirable neighborhood. It offers plenty of green spaces, including a park with a playground and walking trails, and it's conveniently located near the Interstate for easy commutes.
Each of these neighborhoods offers its own distinct advantages, and the best fit will depend on individual needs, preferences, and lifestyle. With such a variety of choices, you're sure to find the perfect place to call home in Clarksville, TN.
Top Condos & Townhomes
While Clarksville, TN is known for its single-family homes, the city also offers a variety of condominium and townhome communities that cater to a range of lifestyles and budgets. Here are some top communities to consider if you're interested in condo or townhome living.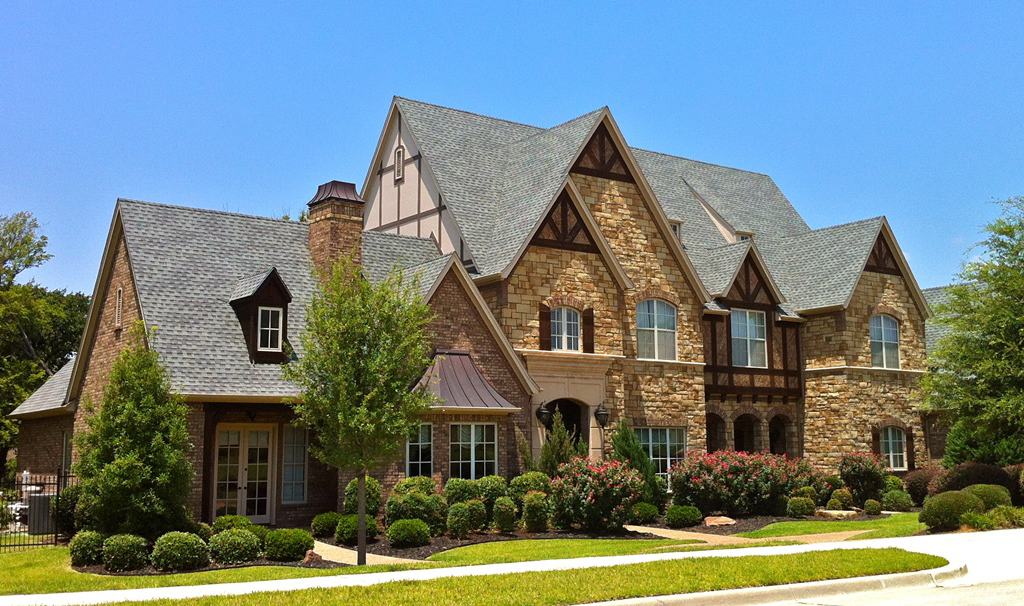 Boyer Farms Townhomes is one community that comes highly recommended. Located in the heart of Clarksville, these townhomes offer residents modern amenities and spacious floor plans in a centrally located setting. It's conveniently close to major shopping centers, and a variety of dining options, making it a popular choice for those seeking convenience and comfort.
Richview Court is another appealing choice for those seeking a more low-maintenance lifestyle. This quiet, well-maintained condo community offers units with spacious layouts, private patios, and attached garages. Its location provides easy access to major roads and it's in close proximity to schools, shopping, and parks.
For a newer, more upscale townhome experience, consider the Reserve at Sango Mills. These townhomes feature luxurious finishes, open floor plans, and attached garages. The community is located in the desirable Sango area of Clarksville, known for its excellent schools and easy access to I-24.
Fairway Meadows Condominiums offer affordable living in a well-kept community. Conveniently located near shopping, restaurants, and Fort Campbell, this community features comfortable units with open floor plans, patios, and community green spaces.
Rivermont Condominiums, situated near the Cumberland River, offer a unique living experience. These condos offer scenic views and are a short distance from Liberty Park and the Clarksville Marina. Units typically feature spacious floor plans and modern amenities.
Lastly, the Village Terrace community is worth considering for its convenient location and spacious townhomes. It's a short drive to Austin Peay State University, making it a great option for students, faculty, and staff. Amenities in this community include a swimming pool, picnic area, and playground.
While each of these communities offers its own unique appeal, all provide a lifestyle of convenience and low-maintenance living. These are just a few examples of the many condo and townhome communities in Clarksville, TN, offering a range of options to fit various lifestyle needs and budgets.
Cost of Living
When considering a move to a new city, one important aspect to consider is the cost of living, which includes expenses like housing, food, transportation, health care, and taxes. One of the major draws of Clarksville, TN is its affordability, especially when compared to many other metropolitan areas across the USA.
In Clarksville, the cost of living is lower than both the national average and the Tennessee state average. This affordability is one of the key reasons people are attracted to this rapidly growing city. According to the U.S. Census data, the median home cost in Clarksville is significantly less than the U.S. average. This makes homeownership more attainable in Clarksville than in many other parts of the country.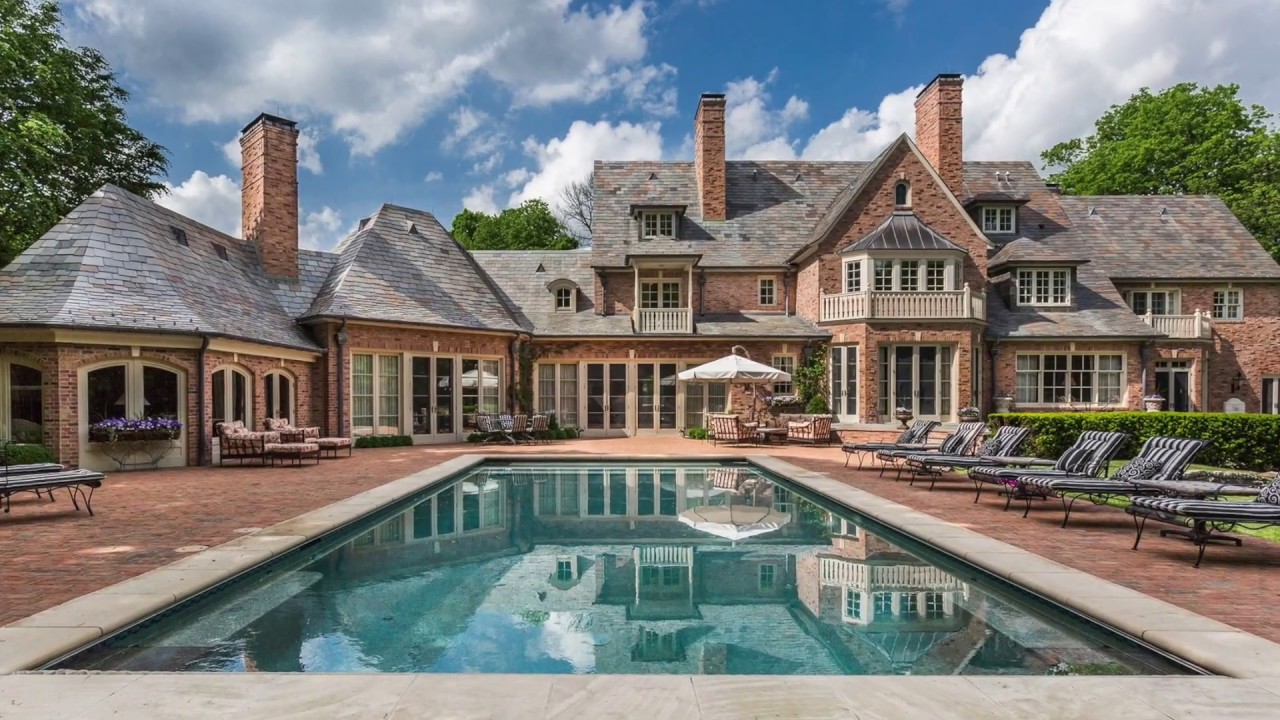 When comparing Clarksville to larger metropolitan areas, the cost difference becomes even more pronounced. Cities like New York, San Francisco, or even Nashville, have a significantly higher cost of living. For instance, housing costs in these cities can be multiple times higher than in Clarksville, which can make a major impact on your overall living expenses and quality of life.
Grocery costs, another significant component of the cost of living, also tend to be lower in Clarksville compared to the national average. This means your day-to-day expenses, from a carton of eggs to a gallon of milk, will generally be cheaper.
Healthcare, another major factor, tends to be more affordable in Clarksville. According to data from the Bureau of Labor Statistics, healthcare costs are lower in Clarksville than the U.S. average. This is a critical consideration, especially for retirees or those with significant healthcare needs.
Transportation expenses, including gas prices and auto maintenance costs, are also generally lower in Clarksville than in many other parts of the country. This lower cost can make a significant difference to your budget, especially if you commute daily for work or leisure.
Lastly, Tennessee as a state has no income tax on wages and salaries, which can potentially lead to substantial savings over time. This is a factor that sets it apart from many other states and can significantly impact your overall cost of living.
In conclusion, while the cost of living can vary based on personal consumption habits and lifestyle, Clarksville, TN generally offers a more affordable alternative to many metropolitan areas in the USA, making it an attractive option for many individuals and families.
Restaurants and Dining
If you're a foodie at heart, you're in for a treat in Clarksville, TN. The city boasts a diverse culinary scene that offers a little something for everyone, from traditional southern comfort food to international cuisines.
For a start, let's talk about some of the local favorites. The Blackhorse Pub & Brewery, located in the historic downtown district, is a Clarksville staple. They offer a great selection of house-brewed ales and lagers, paired with a menu featuring gourmet pizzas, steaks, and pastas. If you're into craft beer and a laid-back atmosphere, you're definitely going to want to check this place out.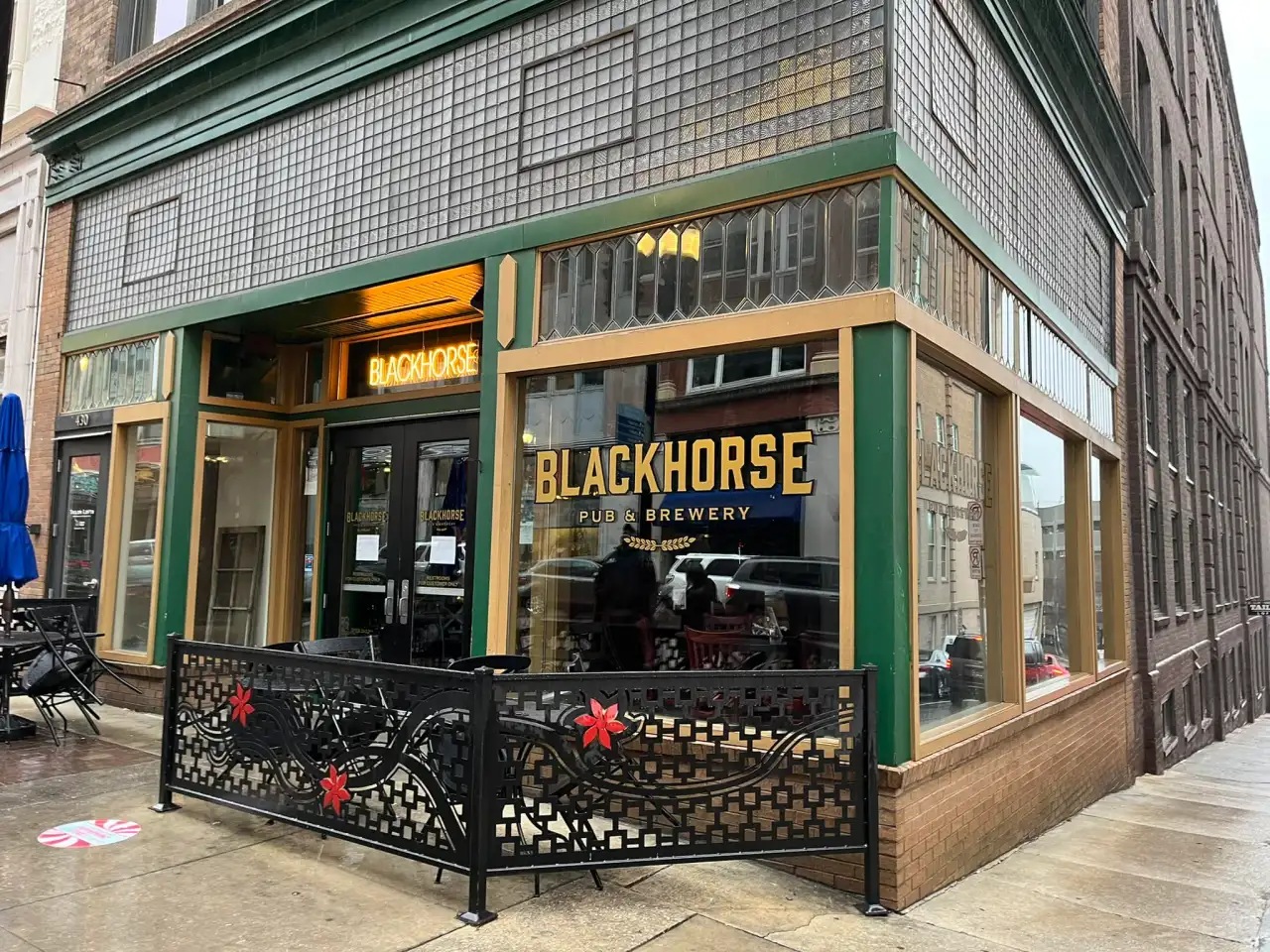 If you're in the mood for some hearty Southern fare, the Catfish House is a must-visit. Famous for its country-style catfish and hush puppies, this family-owned restaurant offers a menu full of delicious, home-style cooking. It's located right by the Cumberland River, so you can enjoy beautiful views while you dine.
For those days when you're craving some international flavor, Clarksville does not disappoint. Kohana Japanese Restaurant, known for its sushi and hibachi, is a local favorite. Their sushi rolls are creative and flavorful, making it a great spot for both sushi lovers and newcomers alike.
Then there's Silke's Old World Breads, a bakery and cafe that brings the flavors of Germany right to Clarksville. They offer a wide variety of European-style breads, pastries, and meals. Their sandwiches, made with fresh-baked bread, are a lunchtime favorite.
If you're a fan of Mexican food, then you should head to El Bracero. This local spot offers authentic Mexican dishes, from enchiladas to fajitas, all in a vibrant and festive atmosphere. The margaritas come highly recommended as well.
And let's not forget about Edward's Steakhouse, located in the heart of downtown. This upscale eatery is perfect for those special occasions. With their premium steaks, extensive wine list, and top-notch service, it's a dining experience you won't soon forget.
As you can see, the restaurant scene in Clarksville offers a wide variety of options to satisfy any palate. No matter what you're craving, you're likely to find a restaurant in Clarksville that can serve up just what you're looking for.
Shopping and Entertainment
If you're looking for fun and entertainment, Clarksville, TN, has a multitude of options to keep you busy. Whether you're a fan of the arts, love shopping, or enjoy outdoor activities, there's something here for everyone.
Let's start with the arts. The Roxy Regional Theatre in downtown Clarksville is a gem in the city's cultural scene. Offering everything from musicals to classic plays and even occasional film screenings, the Roxy brings a touch of Broadway to Clarksville. And for visual art enthusiasts, the Customs House Museum & Cultural Center has an array of art exhibits, historical displays, and interactive children's sections.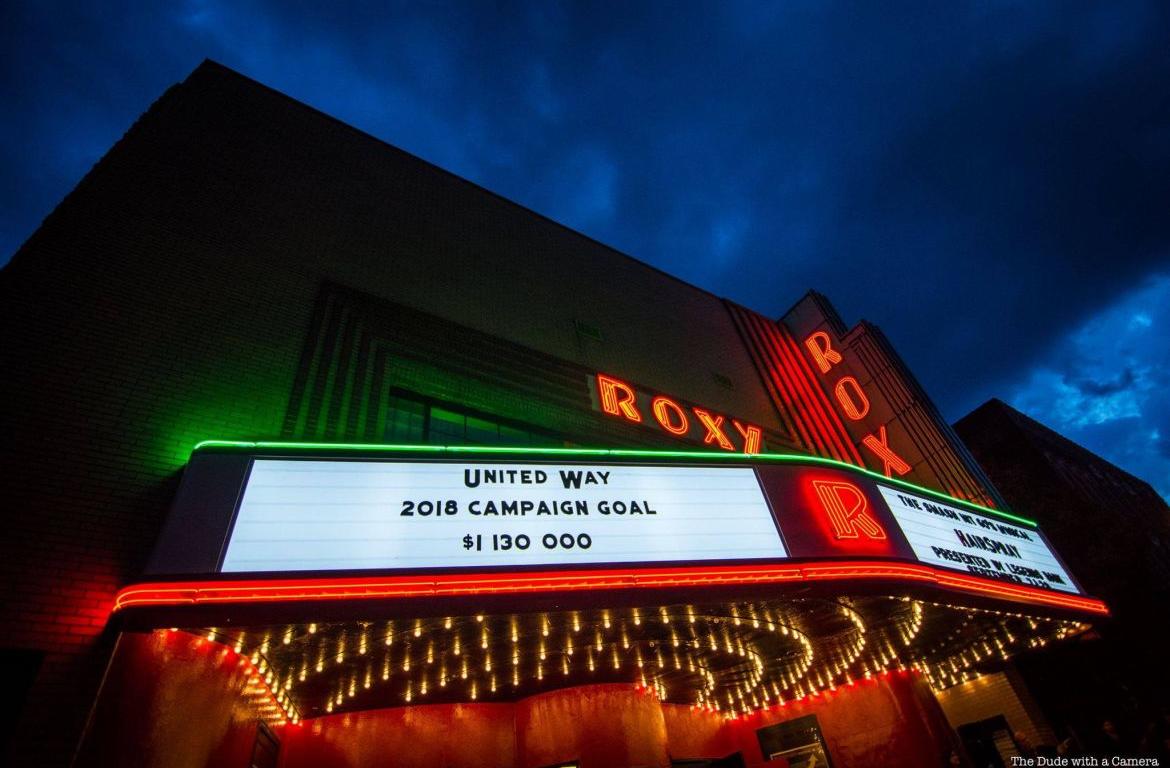 For shopping, the Governor's Square Mall is the go-to place. With a wide variety of stores including major chains and local boutiques, it's a shopping haven. You'll find everything from clothing and accessories to home goods and electronics. The mall also houses several restaurants and a large cinema complex for those seeking a shopping and entertainment combination.
But the shopping doesn't stop there. Downtown Clarksville features a variety of unique boutiques and antique shops, perfect for finding one-of-a-kind items. And if you're into local goods, don't miss the Clarksville Downtown Market. Held on Saturdays from May through October, it's a great place to pick up local produce, artisan foods, and handmade crafts.
Outdoor entertainment is also abundant in Clarksville. Liberty Park is a fantastic place for family fun, with a marina, fishing pond, sports fields, and a large playground. It also has an outdoor amphitheater, the Liberty Live, which hosts a variety of concerts and events throughout the year.
For sports fans, there's the Fortera Stadium, home to the Austin Peay State University Governors football team. And golfers will appreciate the multiple courses around the city, including the Clarksville Country Club and Swan Lake Golf Course.
From arts to sports, shopping to nature, Clarksville offers a variety of entertainment options to keep you engaged and entertained. Whether you're planning a day out with family, an evening with friends, or some solo exploration, you're sure to find plenty to enjoy in this vibrant city.
Parks and Nature
If you're someone who loves the great outdoors, then Clarksville, TN, won't disappoint. The city and surrounding area boast a range of parks and nature options, allowing you to enjoy everything from leisurely walks and picnics to more strenuous outdoor activities.
One of the city's premier parks is Liberty Park. This expansive green space offers trails, a fishing pond, and a marina on the Cumberland River. The park also features a large playground and picnic areas, making it a perfect spot for family outings. And don't forget the outdoor amphitheater, which hosts a variety of events and concerts throughout the year.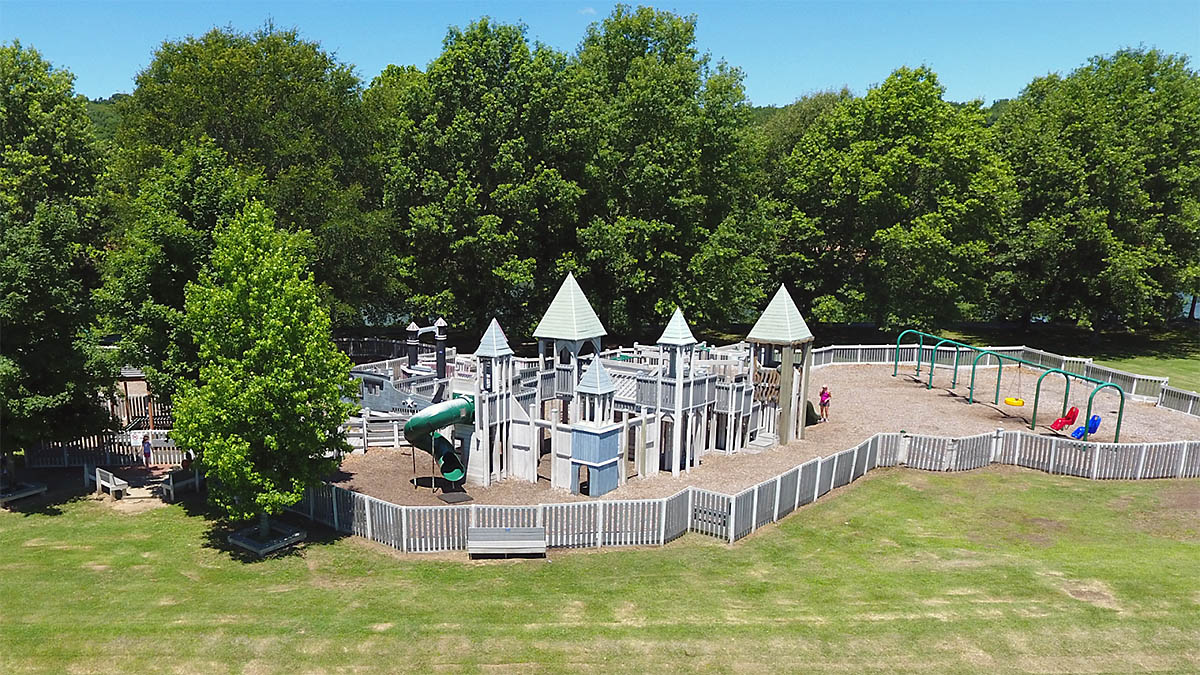 If you're a fan of water activities, then you'll definitely want to visit Clarksville Marina. It's not just about boating; there are also beautiful trails to walk and areas for fishing. The marina offers boat rentals if you don't have your own, so you can get out on the water and enjoy the scenery.
Then there's Dunbar Cave State Park, a real natural wonder right in Clarksville. The park centers around Dunbar Cave, which is the 280th largest cave complex in the world. Guided tours of the cave are a popular activity, but the park also offers fishing, hiking, and birding opportunities.
For a more unique outdoor experience, there's the Clarksville Greenway. This linear park features a paved trail that's perfect for walking, biking, or rollerblading. It runs alongside a beautiful creek and through lush woodland, offering a tranquil escape from the city.
Rotary Park is another local favorite, especially for hiking enthusiasts. This 111-acre park has numerous trails winding through forests and along creeks, offering varying levels of difficulty to cater to all fitness levels. There are also picnic areas and playgrounds, making it a great spot for a day out in nature.
And lastly, Port Royal State Historic Park is worth a visit. This site of one of the earliest colonial communities in Middle Tennessee offers a glimpse into the region's history as well as beautiful views of the Red River.
Whether you're a hiker, biker, bird watcher, or just someone who enjoys spending time in nature, you're sure to find the parks and outdoor spaces in Clarksville, TN, both diverse and delightful.
Business and Industry
When it comes to the economy and job market, Clarksville, TN, has a diverse and thriving mix of industries. The city's strategic location, skilled workforce, and supportive business environment have attracted a variety of businesses, from large corporations to small startups.
Firstly, it's important to mention Fort Campbell, a major economic driver in the area. While technically located just over the state line in Kentucky, the military base employs many Clarksville residents and contributes significantly to the local economy. It's home to the 101st Airborne Division (Air Assault) and provides a wide variety of civilian jobs, making it one of the region's largest employers.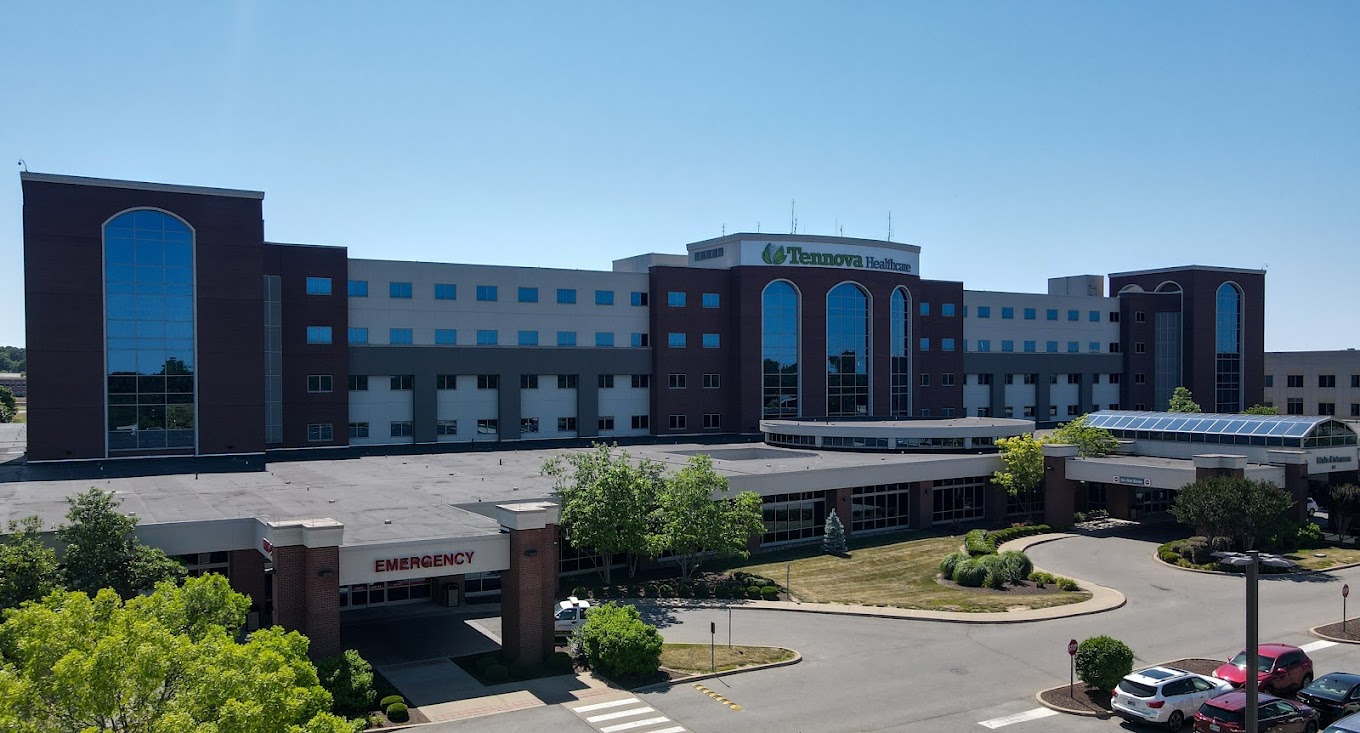 The healthcare sector is also significant in Clarksville. Tennova Healthcare - Clarksville is a major employer, and there are numerous other health facilities, including clinics, specialist centers, and rehabilitation centers. If you're in the medical field or considering entering it, there are plenty of opportunities here.
Clarksville is also a manufacturing hub. Hankook Tire, a South Korean tire manufacturing company, has a state-of-the-art facility here that employs over a thousand people. Another significant industrial employer is LG Electronics. The company's home appliance manufacturing facility, one of the most advanced in the world, also employs a large number of people in the area.
Higher education is another critical sector. Austin Peay State University, located right in Clarksville, is a significant employer and contributes to the city's vibrant and youthful energy. It's not just providing jobs, but also helping to educate the next generation of workers and leaders.
Finally, the retail sector is significant in Clarksville, with Governor's Square Mall and the various retail establishments around the city employing a good number of residents.
So, whether you're in education, healthcare, retail, manufacturing, or the military, Clarksville, TN, has a dynamic and diverse economy that offers opportunities in a wide array of fields.
Airport and Transportation
When it comes to travel and transportation, Clarksville, TN, is conveniently situated and well-connected. Whether you're planning to fly or prefer to use public transportation locally, you have options in and around Clarksville.
The closest major airport to Clarksville is Nashville International Airport (BNA), which is located approximately 50 miles southeast of Clarksville - that's roughly an hour's drive. BNA serves as a hub for several major airlines and offers numerous direct flights to cities across the United States and even some international destinations. Its size and connectivity make it the go-to airport for most Clarksville residents.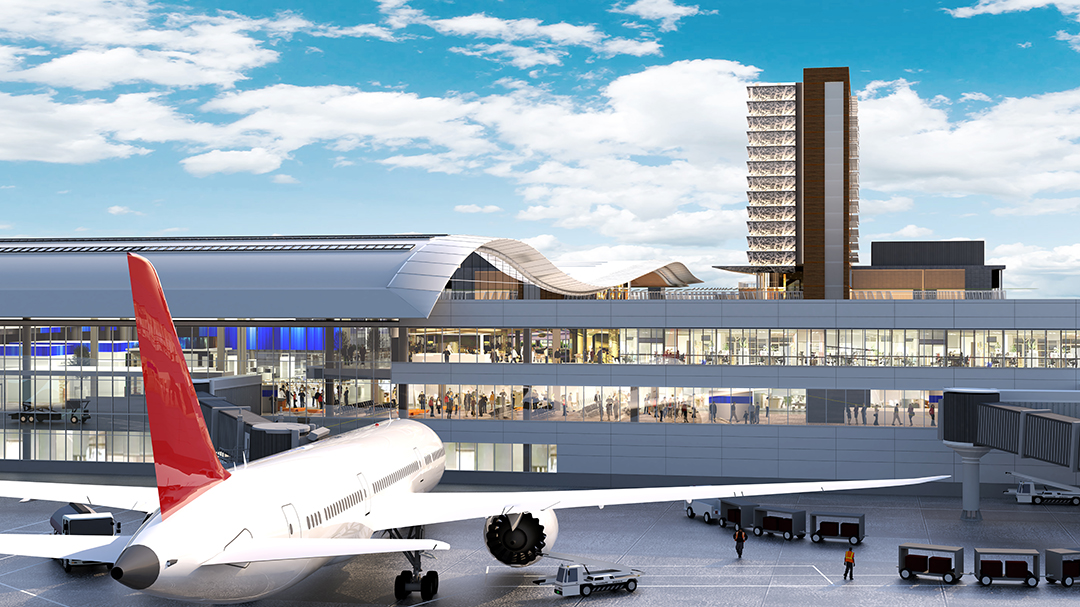 For smaller aircraft, there's the Clarksville Regional Airport, located right in Clarksville. While it doesn't provide commercial passenger flights, it does cater to general aviation and is perfect for private charters, small aircraft, and corporate travel.
In terms of public transportation within Clarksville, the city is served by the Clarksville Transit System (CTS). CTS operates numerous routes throughout the city, making it relatively easy to get around town without a car. Buses run on a schedule from early in the morning until late evening, covering major points of interest like shopping centers, government offices, and medical facilities.
In addition, Clarksville is quite bike-friendly, with several designated bike routes throughout the city. The city's greenways, particularly the Clarksville Greenway and the Red River Trail, are also great options for cyclists or those who prefer to get around on foot.
Uber, Lyft, and traditional taxi services are also available in Clarksville, offering another option for those who prefer not to drive.
For longer distance ground travel, Greyhound has a station in Clarksville. This can be a cost-effective way to travel to many locations throughout the country if you're not in a hurry.
So, whether you're a frequent flyer, rely on public transportation, or love the freedom of cycling, Clarksville's strategic location and range of options make getting around relatively convenient and straightforward.
Weather
If you're considering moving to Clarksville, TN, you'll want to know what the weather is like. As part of the southeastern United States, Clarksville enjoys a temperate climate with four distinct seasons, each with its own unique charm.
Starting with winter, you'll find that it's generally mild compared to many other parts of the country. Temperatures often hover in the 40s, although they can dip below freezing occasionally, and snowfall happens but isn't a frequent occurrence. You might see a few snowflakes here and there, with the occasional heavier snowfall that turns the city into a winter wonderland, but these instances are quite rare.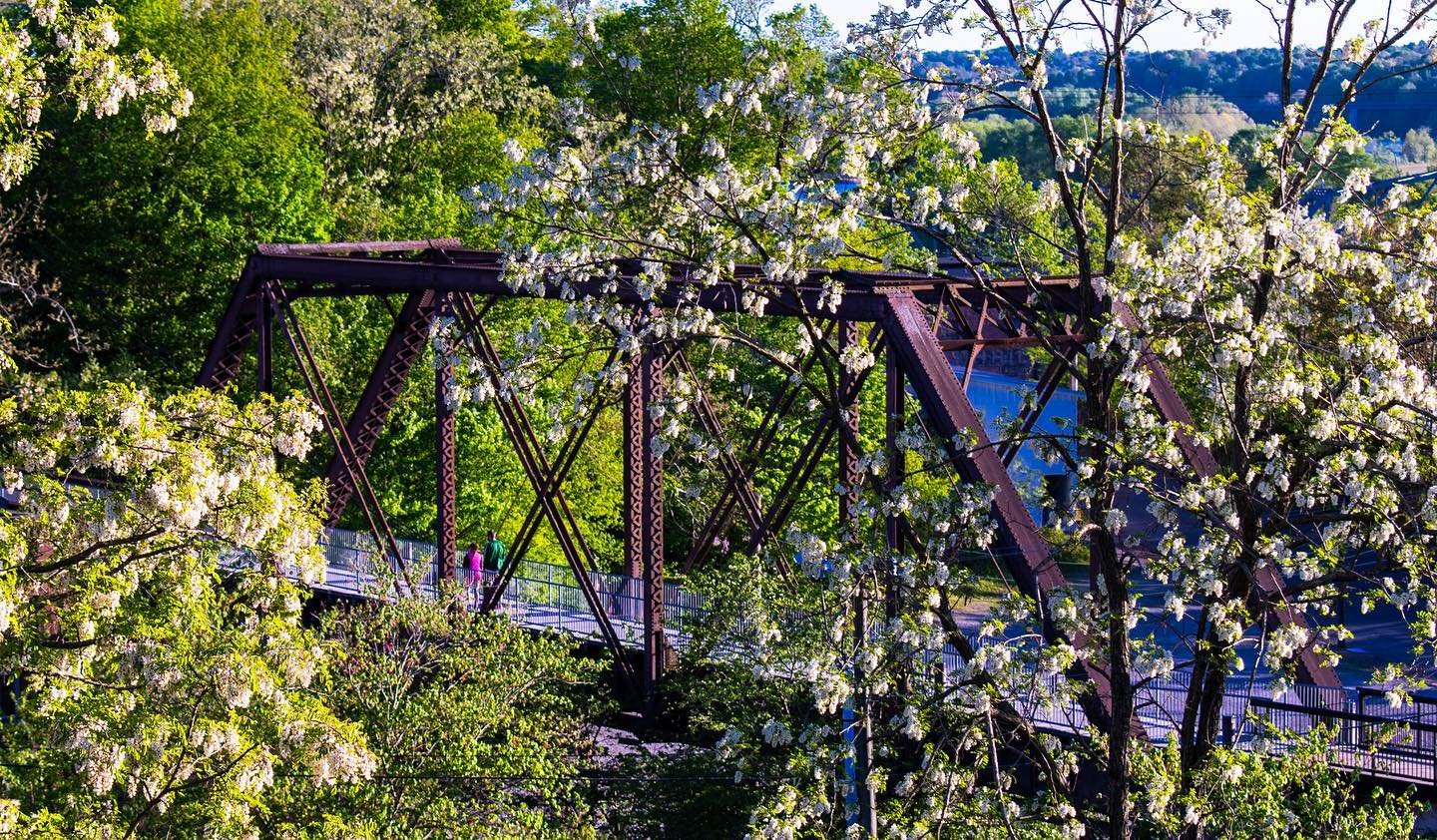 Spring in Clarksville is a beautiful time of year. The temperatures start to rise, typically reaching the 60s and 70s, and the city comes alive with blooming flowers and budding trees. It's also the start of the outdoor festival season, and the pleasant weather makes it a great time to explore the city's parks and greenways.
Summer in Clarksville can get quite warm and humid, with temperatures often climbing into the 80s and 90s. It's a great time for water-based activities, like boating on the Cumberland River or visiting one of the local swimming pools. The long summer days also offer ample opportunity to enjoy the numerous outdoor events and concerts that take place in the city.
Autumn, like spring, is a delightful season in Clarksville. The heat of the summer gives way to more comfortable temperatures in the 60s and 70s, and the changing leaves provide a beautiful display of colors. It's the perfect time for outdoor activities like hiking and biking, and the fall harvest brings a host of local food festivals and markets.
In essence, Clarksville offers a variety of weather throughout the year, providing opportunities to enjoy a range of outdoor activities no matter the season. Whether you prefer the warmth of summer, the cool of winter, or the mild temperatures of spring and fall, you'll find a season to love in Clarksville, TN.
Private and Public Schools
Education is a key consideration when moving to a new city, and in Clarksville, TN, you'll find a range of both public and private schools offering quality education to students of all ages.
Public schools in Clarksville are part of the Clarksville-Montgomery County School System (CMCSS), which is one of the top-rated school districts in Tennessee. CMCSS is known for its commitment to student success and offers a wide variety of programs to meet the diverse needs of its students. The district operates several elementary, middle, and high schools, including the highly-rated Rossview High School and Clarksville High School.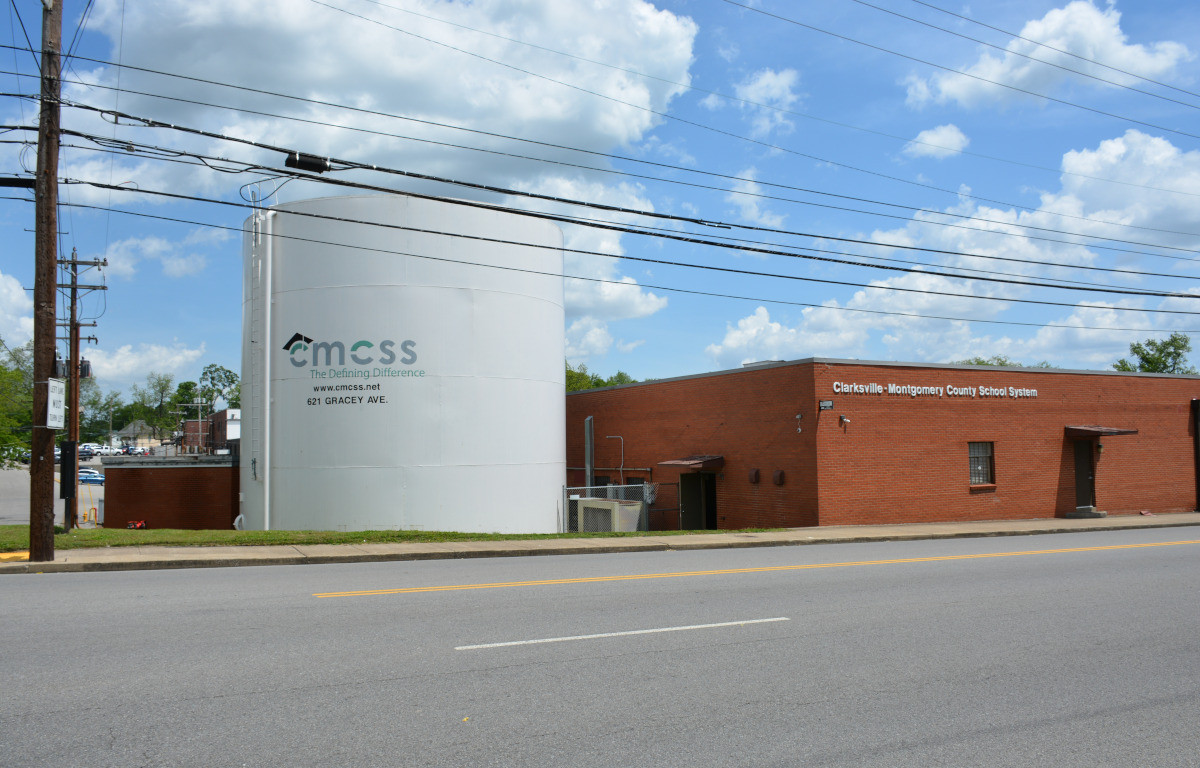 Several of the public schools in Clarksville have received recognition for their excellence. For instance, the Middle College at Austin Peay State University is a public high school that allows students to complete their high school requirements while also earning college credits. It has been repeatedly recognized as one of the best high schools in the state.
In addition to the public schools, Clarksville also has a selection of private schools offering alternative educational options. Some notable private institutions include Clarksville Academy, a college-preparatory school serving students from Pre-K through 12th grade, and Immaculate Conception School, which provides a faith-based education for students in kindergarten through 8th grade.
For parents of children with special needs, the Academy for Academic Excellence is worth noting. This private school is dedicated to serving students with learning differences and offers individualized instruction to help each student reach their full potential.
Higher education opportunities are also plentiful in Clarksville. The city is home to Austin Peay State University, which offers a range of undergraduate and graduate programs. Additionally, Nashville State Community College has a campus in Clarksville, providing a range of associate degree programs and professional certifications.
In summary, whether you're looking for public or private education, primary or secondary, traditional or specialized, Clarksville offers a range of quality educational options to meet the needs of its diverse population. It's a city committed to providing quality education to its residents, making it an excellent place for families with children.
History
If you're considering a move to Clarksville, TN, you'll be joining a community with a rich and fascinating history. The city's past is a tapestry of intriguing stories, from its founding to its role in various historical events.
Established in 1785, Clarksville is named for General George Rogers Clark, a Revolutionary War hero and the older brother of William Clark, of the famous Lewis and Clark Expedition. The city quickly grew due to its location along the Cumberland River, which made it a key hub for commerce and transportation.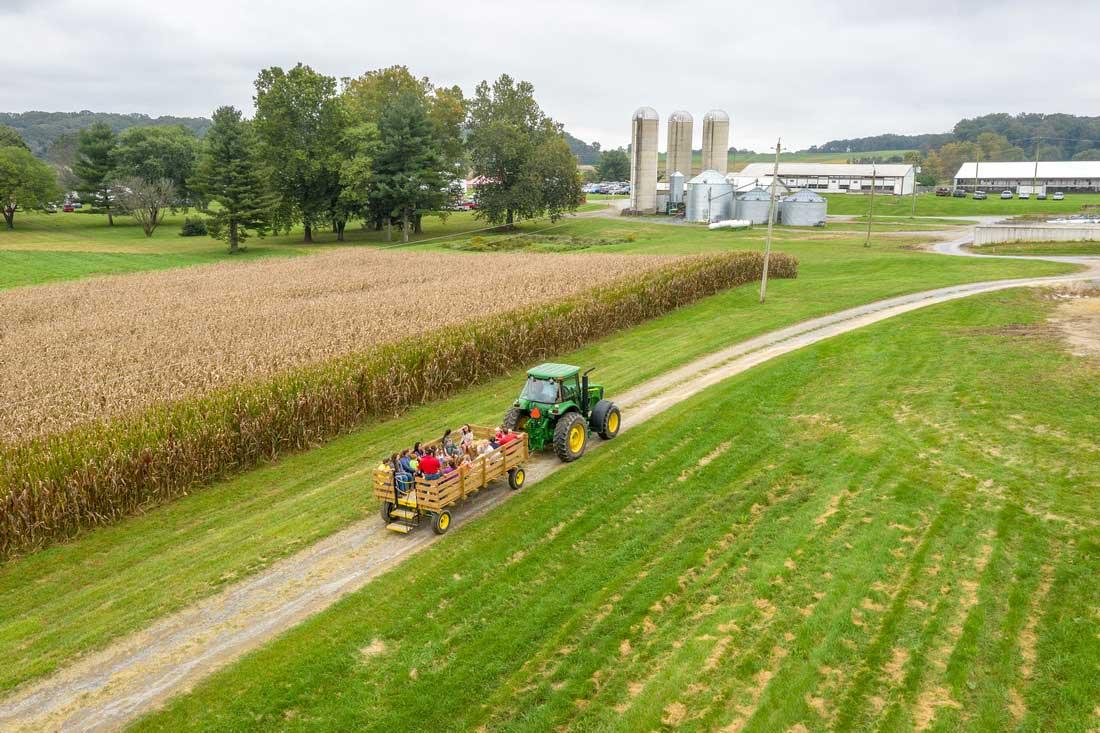 In the 19th century, Clarksville became a significant tobacco market. Farmers in the surrounding area grew the crop, and Clarksville became known for its dark-fired tobacco, a unique variety that was fire-cured and had a distinctive smoky flavor. The city was known as the world's tobacco capital for many years, and although the industry has diminished, its impact can still be seen in the city's architecture and culture.
The Civil War left a profound mark on Clarksville. The city was taken by Union forces early in the war, and Clarksville became a key location in the Union's control of the state. After the war, the city worked to rebuild and emerged as an important manufacturing center.
Fast forward to the 20th century, and you'll find that Clarksville has played a significant role in military history. Just north of the city lies Fort Campbell, a key military installation that has housed various divisions of the U.S. Army, most notably the 101st Airborne Division. The soldiers stationed at Fort Campbell have had a profound impact on Clarksville's community and culture.
Another interesting piece of Clarksville's history is the presence of Austin Peay State University. Founded in 1927, the institution has grown into a cornerstone of the city, providing education to thousands and contributing to the city's vibrant, youthful energy.
From its origins as a river town to its significance during the Civil War and its role in America's military history, Clarksville, TN, is a city with a rich past that continues to shape its present. This vibrant history can be seen and felt throughout the city, adding depth and context to the community that calls Clarksville home.