Christiana, TN Homes for Sale
Christiana, TN Homes for Sale
September 27, 2023
Making the decision to relocate is always filled with a mixture of excitement and uncertainty. Whether you're seeking a quieter pace of life, a safe environment to raise a family, or simply a place where community spirit and southern hospitality intertwine, moving to Christiana, Tennessee can be an invigorating new chapter in your life.
Nestled in the heart of Rutherford County, Christiana offers an idyllic blend of rural serenity and proximity to city amenities, with Nashville just a short drive away. It's a place where the rolling landscapes of Middle Tennessee paint the backdrop of everyday life, and where you'll find the charm and comfort of small-town living. But while the prospect of moving here can be exciting, it also comes with the task of finding a new home that perfectly suits your needs.
This guide will walk you through the essential steps in finding your new home in Christiana, TN. We'll delve into everything you need to know about the local real estate market, the variety of homes available, the characteristics of the neighborhoods, and the resources you should take advantage of. As we explore the ins and outs of house hunting in Christiana, you'll gain valuable insights that can help transform the challenge of relocation into an enjoyable and rewarding journey. So, let's embark on this adventure and find you a home where you can build lasting memories, in the heart of Christiana.
Housing Market
Christiana, Tennessee, with its humble roots and quaint aesthetic, presents a housing market that tends to lean towards affordability and accessibility, especially when compared to more urban areas in Tennessee. The market here is characterized by a broad spectrum of options, accommodating a wide range of budgets and lifestyle preferences. You can find everything from single-family homes on expansive plots of land, to newly built homes in suburban developments, to charming, historic properties that have stood the test of time.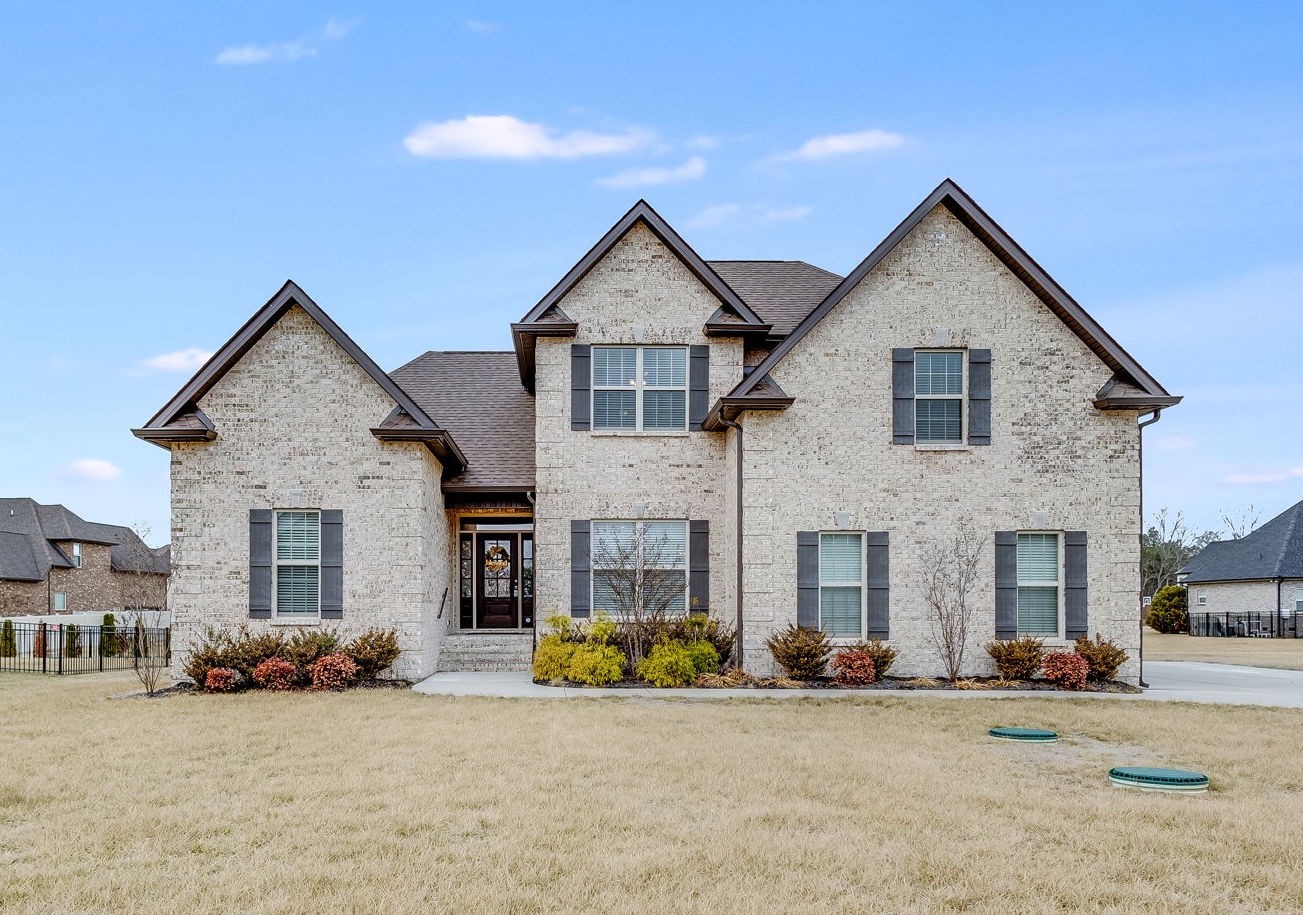 One characteristic of the Christiana housing market is its steady growth. As a testament to the desirability of the area, the market has seen consistent increases in home values over the years. While this indicates a healthy real estate market, it's worth noting that compared to larger cities, Christiana still offers considerable value for money. The cost per square foot tends to be lower here, offering buyers more house for their buck, a feature particularly appealing to growing families and first-time homeowners.
The market in Christiana also reflects the nature of the community, one that is known for its peaceful, easy-going atmosphere. Many homes in the area feature large yards and plenty of green space, reflecting the community's emphasis on outdoor living and connection with nature. Additionally, the area's low crime rates often influence the housing market, as safety is a strong selling point for many potential homebuyers.
Diversity is another key characteristic of Christiana's housing market. It provides an array of architectural styles, from traditional and ranch-style homes to more modern and contemporary designs. Some neighborhoods feature homes built over the last few decades, while others are home to newer constructions, offering state-of-the-art amenities. This broad array of options allows buyers to find a home that not only fits their budget but also their aesthetic preferences.
The pace of the market in Christiana can be slower than what is seen in larger cities. Homes, especially those in popular neighborhoods or with desirable features, may take some time to come onto the market. But this slower pace can also be beneficial, giving buyers more time to thoroughly research and consider their options before making a decision. As in any real estate market, patience and preparedness are key to finding the right home in Christiana.
Whether you're looking for a place to raise a family, retire, or simply enjoy a quieter pace of life, Christiana's housing market has something to offer. With its diverse range of properties, steady growth, and emphasis on quality of life, it's a market that welcomes newcomers with open arms and plenty of options.
Nearby Cities
Located just a short drive north of Christiana is the city of Murfreesboro, the geographic center of Tennessee and one of the fastest-growing cities in the state. Murfreesboro offers a vibrant housing market with a diverse selection of properties. From historic homes in the heart of downtown to new construction in suburban communities, Murfreesboro accommodates a wide range of preferences. The city boasts a host of amenities including shopping, dining, parks, and cultural attractions, including the Stones River National Battlefield and Middle Tennessee State University. The lifestyle here is a unique blend of urban convenience and suburban comfort, ideal for those seeking a bit more city life near Christiana.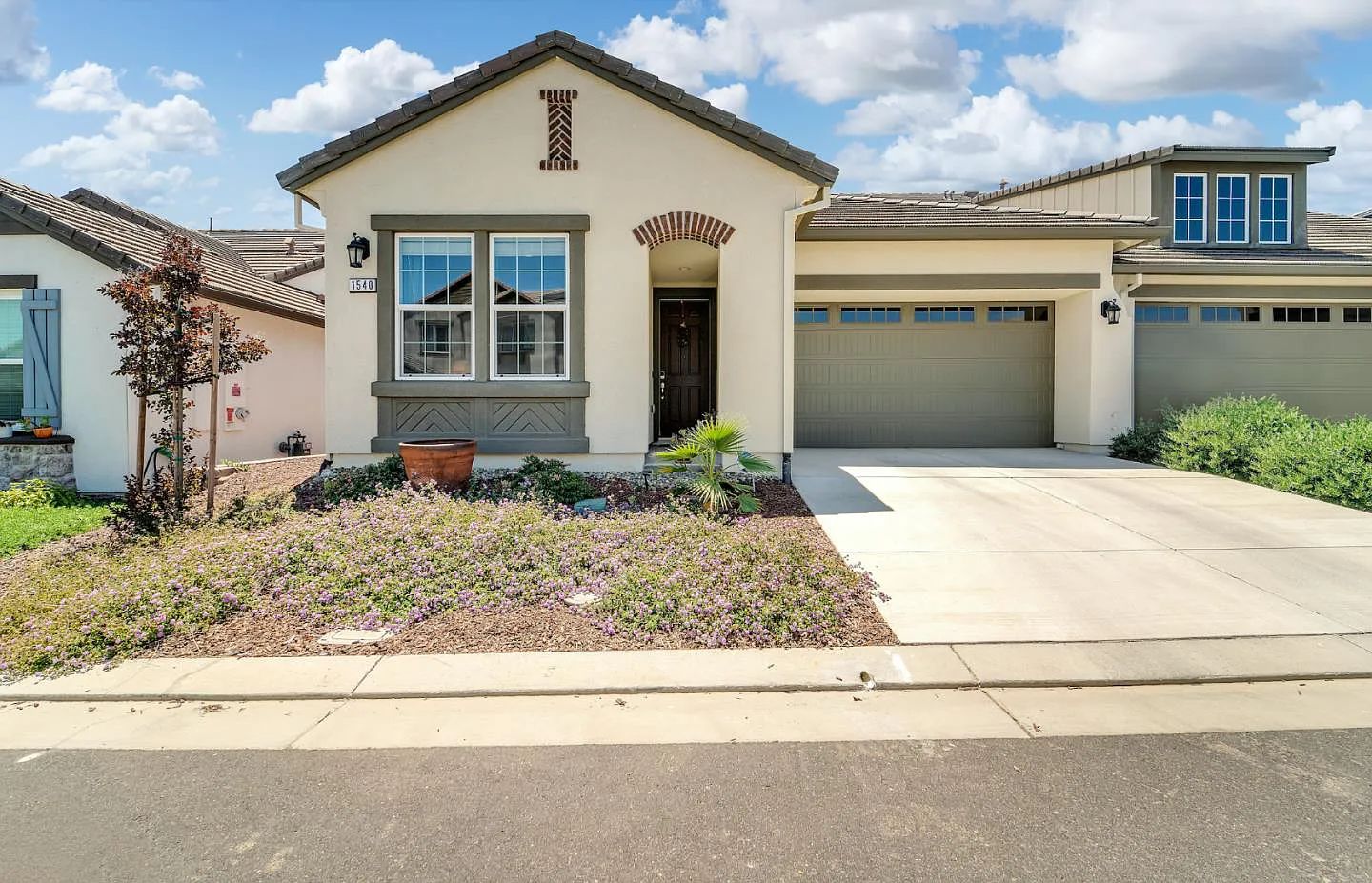 To the west of Christiana is Smyrna, another attractive destination for homebuyers. Smyrna's housing market features a range of options from established neighborhoods with mature landscaping to new subdivisions with modern amenities. The city is known for its high-quality life, rich history, and a strong sense of community. Smyrna is also home to the Nissan manufacturing plant, one of the most productive automotive factories in the US, which helps to fuel a robust local economy.
Further northwest lies the city of Brentwood, one of the most affluent suburbs of Nashville. Brentwood's housing market is largely characterized by large, upscale homes nestled in picturesque neighborhoods. The city is known for its high-quality public schools, abundance of parks and green spaces, and an overall family-friendly atmosphere. Despite its proximity to Nashville, Brentwood maintains a tranquil, suburban environment that's sought after by those who prefer a quieter lifestyle but want easy access to city amenities.
South of Christiana is Shelbyville, known as the "Walking Horse Capital of the World". The housing market here is diverse, with properties ranging from historic homes to new constructions, often at lower price points compared to its neighboring cities. The lifestyle in Shelbyville is deeply connected to its equestrian heritage, with the annual Tennessee Walking Horse National Celebration being a significant cultural event. The city offers a relaxed pace of life, with beautiful landscapes, friendly residents, and a welcoming small-town vibe.
Lastly, to the east of Christiana is Woodbury, a charming small town nestled in the rolling hills of Cannon County. The housing market here leans towards affordability, with a mix of traditional homes, ranch-style properties, and rural lots ideal for custom builds. Woodbury is well-known for its Arts Center and the annual White Oak Craft Fair, making it an attractive spot for those who appreciate a creative, close-knit community.
Each of these adjacent cities brings its unique attributes to the table, offering potential homebuyers a variety of options to choose from based on their lifestyle preferences, budget, and desire for amenities. The shared sense of southern hospitality, beautiful landscapes, and community-centric living tie them together, creating a charming region full of potential places to call home.
Top Neighborhoods
Christiana, Tennessee, is home to several attractive residential neighborhoods that appeal to a range of tastes and needs. Here, you can find everything from quiet, tree-lined streets, to vibrant subdivisions brimming with modern amenities.
One such neighborhood is Buchanan Estates, a popular choice for families and retirees. The homes here are predominantly single-family units, many with spacious yards and mature landscaping. Buchanan Estates is known for its quiet, friendly atmosphere, making it an ideal choice for those seeking a peaceful and safe environment.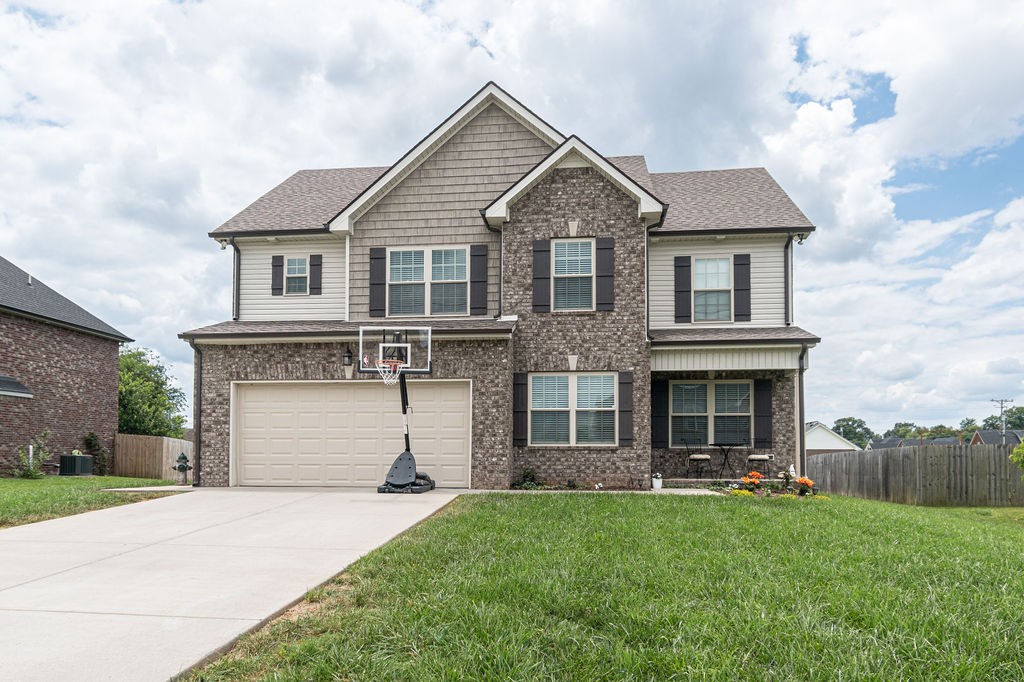 Closer to the heart of Christiana is the Historic Christiana community, which offers a blend of old-world charm and modern convenience. The homes here range from historic properties full of character, to more recent constructions, each with its unique appeal. The close-knit community and the picturesque surroundings add to the allure of the neighborhood.
For those seeking a more rural lifestyle, the Crescent Glen neighborhood is an excellent option. This community is located further out from the town center and features larger homes set on expansive plots of land, some with horse facilities and breathtaking views of the surrounding countryside. Crescent Glen provides a taste of country living with the benefits of a community setting.
The newer development of Lewis Downs offers an alternative for those seeking a more suburban lifestyle. This neighborhood features newer constructions with modern features and amenities. With its family-friendly atmosphere and proximity to schools, Lewis Downs is particularly popular among young families.
Lastly, Long Creek is another neighborhood to consider. This community is known for its variety of homes, from traditional ranch-style to two-story contemporary homes. Many properties in Long Creek boast large yards, offering plenty of space for outdoor activities. With its close proximity to local parks and shopping centers, Long Creek offers a blend of convenience and tranquility.
Each of these neighborhoods in Christiana offers its unique charm and lifestyle. Whether you prefer the quiet serenity of Crescent Glen, the historic charm of Historic Christiana, or the modern convenience of Lewis Downs, you're sure to find a neighborhood that feels like home. With such diverse options, finding the right fit is just a matter of exploring and getting a feel for each community's distinct personality.
Top Condos & Townhomes
While Christiana, Tennessee is primarily known for its single-family homes and rural charm, there are also a handful of appealing condo and townhome communities for those who prefer a lower-maintenance lifestyle.
The Magnolia Trace community is a noteworthy option for those seeking the convenience of townhome living. This development features newer constructions with modern amenities, including energy-efficient appliances and open floor plans. The community is also known for its well-maintained common areas and sense of neighborly spirit, making it an ideal choice for those who value community connection and simplicity.
Another attractive community is the Autumn Wood Townhomes. These homes are known for their spacious interiors, quality construction, and excellent location with easy access to local shops, restaurants, and parks. The community offers a low-maintenance lifestyle, with the homeowners' association taking care of exterior maintenance, landscaping, and common areas, allowing residents to enjoy a carefree living experience.
Christiana Green is a newer townhome community that has quickly gained popularity for its stylish designs and modern features. These homes often feature granite countertops, hardwood floors, and spacious master suites. The community is conveniently located near the heart of Christiana, offering residents easy access to all that the town has to offer.
For those interested in condo living, the Redwood Christiana community is a choice to consider. This community offers single-story, multi-unit properties with attached garages, private patios, and open concept floor plans. The community also boasts a pet-friendly policy and a vibrant social scene with regular community events, making it an appealing option for those seeking an active, low-maintenance lifestyle.
While the selection of condo and townhome communities in Christiana may not be as extensive as in larger cities, each offers its unique charm and benefits. Whether you're a first-time homebuyer, a busy professional seeking a low-maintenance lifestyle, or a retiree looking to downsize, these communities provide a range of options to suit your needs. In each, you'll find a strong sense of community and convenient access to the charming amenities that make Christiana a desirable place to call home.
Cost of Living
When considering a move to Christiana, Tennessee, one of the standout factors is the cost of living, which is significantly lower than many metropolitan areas in the United States, and even compared to the national average. This is particularly true when it comes to housing costs, but it extends to other aspects of living as well, such as utilities, groceries, and transportation.
Housing is usually the most substantial expense for most families, and in Christiana, you will find this cost considerably less daunting. As of my knowledge cutoff in September 2021, the median home cost in Christiana was significantly less than the national average. Compared to major metro areas like New York City, Los Angeles, or even nearby Nashville, the savings are even more significant. Not only are homes more affordable in Christiana, but they also tend to offer more space, both in terms of indoor square footage and outdoor land.
Utilities, including electricity, gas, and water, are also generally less expensive in Christiana compared to many other parts of the country. Tennessee's temperate climate helps keep heating and cooling costs manageable throughout the year. Additionally, local utility providers often offer competitive rates that contribute to the overall lower cost of living.
Grocery expenses in Christiana are also typically lower than the national average. The cost of everyday items such as milk, bread, and eggs is less expensive in Christiana than in many larger cities. Additionally, being in a rural area, the availability of locally grown produce and farm-raised meats can offer not only cost savings but also fresh and quality food options.
Transportation costs, including gasoline and auto maintenance, are typically lower in Christiana as well. Tennessee is known for its lower gas prices compared to the national average. Also, the less congested roads lead to less wear and tear on vehicles, potentially leading to savings in maintenance and repairs over time.
Healthcare, another significant expense for many families, also tends to be less costly in Christiana than in other parts of the country. Whether it's a routine doctor visit or more advanced medical procedures, healthcare services are generally more affordable.
While it's essential to note that salaries in Christiana, and more broadly in Tennessee, may be lower than in some larger cities, the lower cost of living often balances this out. The savings realized in housing, utilities, groceries, and transportation can significantly stretch a family's budget and enhance their quality of life. As always, it's crucial for potential residents to conduct up-to-date research and consider their financial situation and lifestyle needs when contemplating a move to Christiana.
Restaurants and Dining
One of the delights of living in Christiana, Tennessee is the array of dining options that add flavor to the local lifestyle. From hearty Southern fare to international cuisines, the town's restaurant scene offers a diverse culinary landscape.
A beloved local favorite is the Miller's Grocery, located in an historic country store. This quaint restaurant is the place to go if you're craving some classic Southern comfort food. The menu changes daily but you might find dishes like meatloaf, fried catfish, or their famous chicken and dumplings. And don't miss their homemade pies for dessert!
If you're in the mood for some barbeque, then Slick Pig BBQ should be on your radar. This family-owned and operated establishment is famous for its smoked wings and pulled pork. With their special blend of seasonings and slow-cooking technique, they serve up some of the most mouth-watering BBQ in the area.
For pizza lovers, Ahart's Pizza Garden is a must-visit. Known for its unique, flavorful toppings and perfectly crisp crust, this pizzeria offers a creative twist on traditional pies. Whether you're a fan of classic pepperoni or you're adventurous enough to try their honey sriracha chicken pizza, Ahart's is a delight for any pizza enthusiast.
If you're after some international flavors, check out Sabaidee Cafe, a local gem serving up authentic Thai and Lao dishes. From Pad Thai to Green Curry, each dish bursts with flavors that transport you to Southeast Asia. The welcoming staff and cozy atmosphere make it a favorite among locals and visitors alike.
Craving something sweet? Head over to Knead Dough Bakery for a variety of pastries, cookies, and artisan bread. Locally owned and operated, this bakery prides itself on using high-quality ingredients to craft their treats. Their cinnamon rolls and scones are particularly popular and have locals returning time and time again.
While Christiana might be small in size, it's big on flavor. The town's restaurant scene boasts a variety of choices that cater to a range of tastes and dietary preferences. Whether you're a lifelong resident or a newcomer, there's always a delicious meal waiting to be discovered in Christiana.
Shopping and Entertainment
Despite its small size, Christiana, Tennessee, provides a charming selection of entertainment and shopping options for residents and visitors alike. Whether you're a fan of outdoor activities, love to shop for unique finds, or enjoy local events, there's plenty to keep you entertained in Christiana.
For outdoor enthusiasts, the Barfield Crescent Park is a local favorite. It offers a variety of hiking trails, disc golf, and picnic areas. It's a great place to enjoy the natural beauty of Middle Tennessee, whether you're taking a leisurely stroll or seeking a more vigorous hike. The park's wilderness areas offer a serene escape from everyday life, and the well-equipped playgrounds make it a hit with families.
Shopping in Christiana offers a unique blend of antique stores, local boutiques, and convenience stores. Miller's Grocery is more than just a restaurant; it also offers a selection of locally made products and groceries, perfect for those looking for fresh produce or unique food items. If you're on the hunt for vintage and antique treasures, be sure to check out Big Creek Antiques. The store features a wide array of collectibles, furniture, and home decor items.
While Christiana may not have a sprawling mall or a multiplex theater, the town's close proximity to Murfreesboro means you're never far from a wider range of shopping and entertainment options. Just a short drive away, you can find The Avenue Murfreesboro, an open-air shopping complex featuring a range of stores from national brands to local boutiques, as well as several dining options.
Back in Christiana, community events are another source of entertainment. One of the most anticipated annual events is the Christiana Volunteer Fire Department's Fish Fry. This community gathering is a great opportunity to meet neighbors, support the local fire department, and enjoy some delicious food.
Overall, Christiana's blend of outdoor activities, unique shopping experiences, and community-focused entertainment offers a rich, locally-focused lifestyle. It's a town that embodies the charm of a close-knit community with the convenience of having a bustling city just a short drive away.
Parks and Nature
One of the many draws of Christiana, Tennessee, is the abundance of parks and natural spaces that provide residents with a breath of fresh air and plenty of opportunities for outdoor exploration.
One of the crown jewels of Christiana's park system is Barfield Crescent Park. This expansive, 430-acre park offers something for everyone. There are numerous trails winding through forests and along the West Fork Stones River, providing plenty of opportunities for walking, jogging, and bird watching. For sports enthusiasts, the park has disc golf courses and baseball fields. Families love the playgrounds and picnic shelters, making it an ideal spot for weekend outings or special celebrations.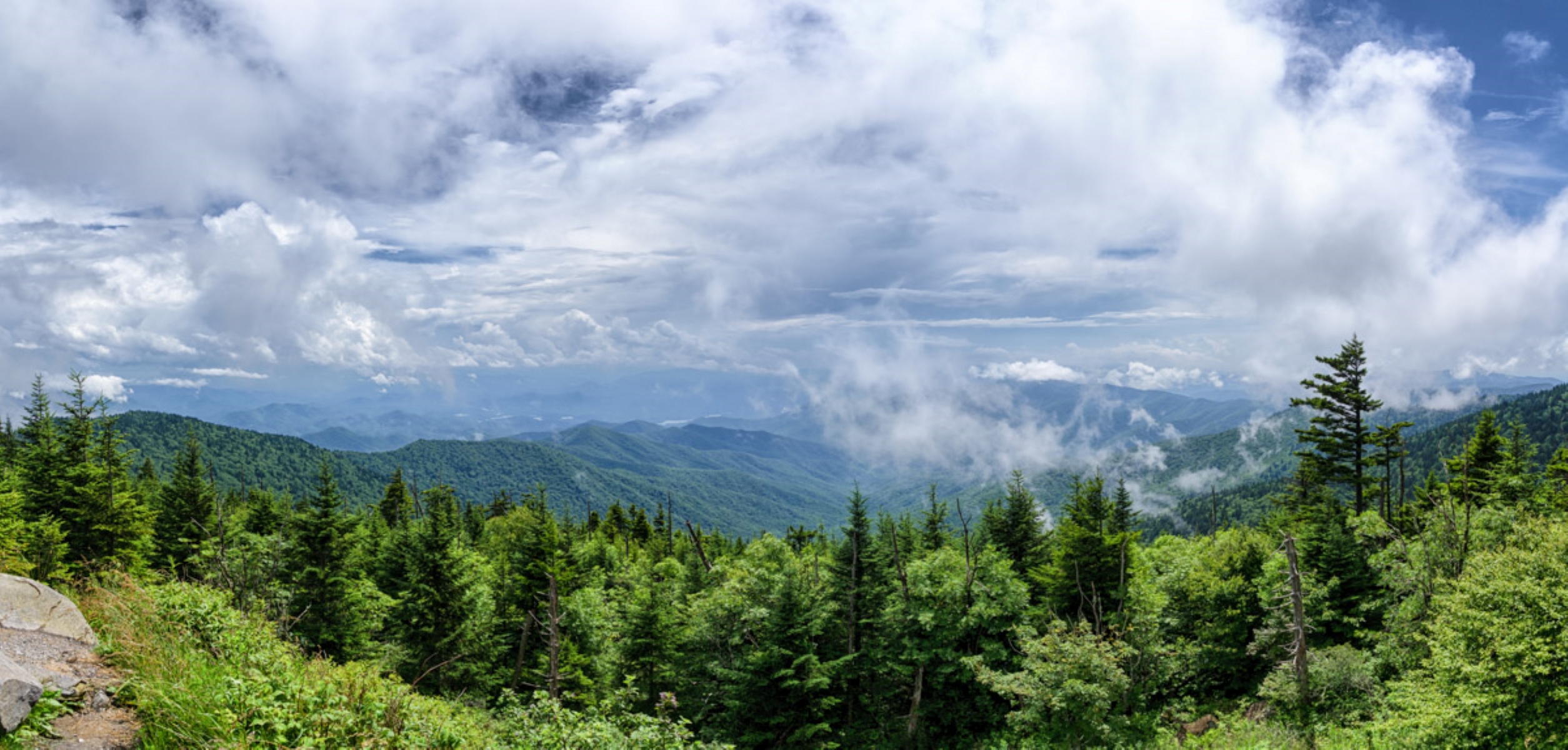 A little further afield, but still within easy driving distance, is the beautiful Stones River National Battlefield. This park combines history with nature, being the site of a significant Civil War battle. Now, it offers a peaceful setting where you can walk or bike along the trails, taking in the historic markers as well as the diverse array of local flora and fauna.
Don't forget to explore the rural surroundings of Christiana itself. With its location in the heart of Tennessee's farmland, you don't have to go far to find picturesque landscapes. Whether it's a leisurely drive through the countryside, a visit to a local farm, or simply enjoying the view from your backyard, there's a sense of peace and tranquility that comes from being close to nature.
For those willing to venture a bit further, the vast and beautiful Great Smoky Mountains National Park is just a few hours' drive away. It's perfect for a weekend getaway and offers countless opportunities for hiking, camping, wildlife viewing, and simply soaking up some of the most breathtaking scenery in the state.
While Christiana may be a small town, its wealth of parks and proximity to Tennessee's natural beauty make it a fantastic place for anyone who loves spending time outdoors. It's a place where you can step out your front door and be immersed in nature in just a matter of minutes. Whether you're an avid hiker, a casual walker, or someone who simply enjoys picnicking under the trees, Christiana offers a variety of ways to embrace the great outdoors.
Business and Industry
In Christiana, Tennessee, the local economy is characterized by a mix of small businesses, larger employers, and a healthy dose of agriculture. This vibrant blend reflects both the area's historical roots and its growing appeal as a place to live and work.
Many residents of Christiana find employment in nearby Murfreesboro, which is just a short commute away. The city is a regional economic hub, with industries ranging from healthcare and education to retail and manufacturing. Major employers include Middle Tennessee State University, the National Healthcare Corporation, and Amazon.
However, there's plenty of economic activity within Christiana itself. Small businesses form the backbone of the local economy, with numerous shops, restaurants, and service providers serving the community. From Miller's Grocery, a local food spot and grocery store, to independent retailers like Big Creek Antiques, small businesses contribute significantly to Christiana's charm and economic vitality.
In addition to the small business scene, agriculture continues to play a key role in Christiana's economy. The area surrounding the town is predominantly rural, with numerous farms producing everything from beef and poultry to corn and soybeans. Agriculture not only provides local jobs but also contributes to the area's rural character and lifestyle.
Recent years have also seen a growth in home-based businesses and remote work in Christiana, thanks in part to the area's quality of life and the increasing feasibility of remote work. The trend towards remote work has opened up opportunities for residents to pursue careers with companies based in larger cities or even out of state, while still enjoying the benefits of living in Christiana.
While Christiana may not be an industrial powerhouse or a major corporate hub, its blend of small businesses, proximity to larger employers, and connection to agriculture creates a balanced and resilient local economy. It's a place where the charm of a small town merges seamlessly with the economic opportunities of a growing region. Whether you're an entrepreneur, a farmhand, a professor, or a remote worker, there's a place for you in Christiana's economy.
Airport and Transportation
When it comes to travel and transportation, Christiana, Tennessee is conveniently positioned. Despite its small-town charm and rural surroundings, Christiana is surprisingly close to major transportation hubs and options.
For air travel, the Nashville International Airport is the closest major airport, located about 45 minutes to an hour's drive from Christiana, depending on traffic. This airport offers a wide range of domestic and international flights, making it relatively easy for residents of Christiana to travel far and wide. It's serviced by all major airlines, ensuring plenty of options for flights.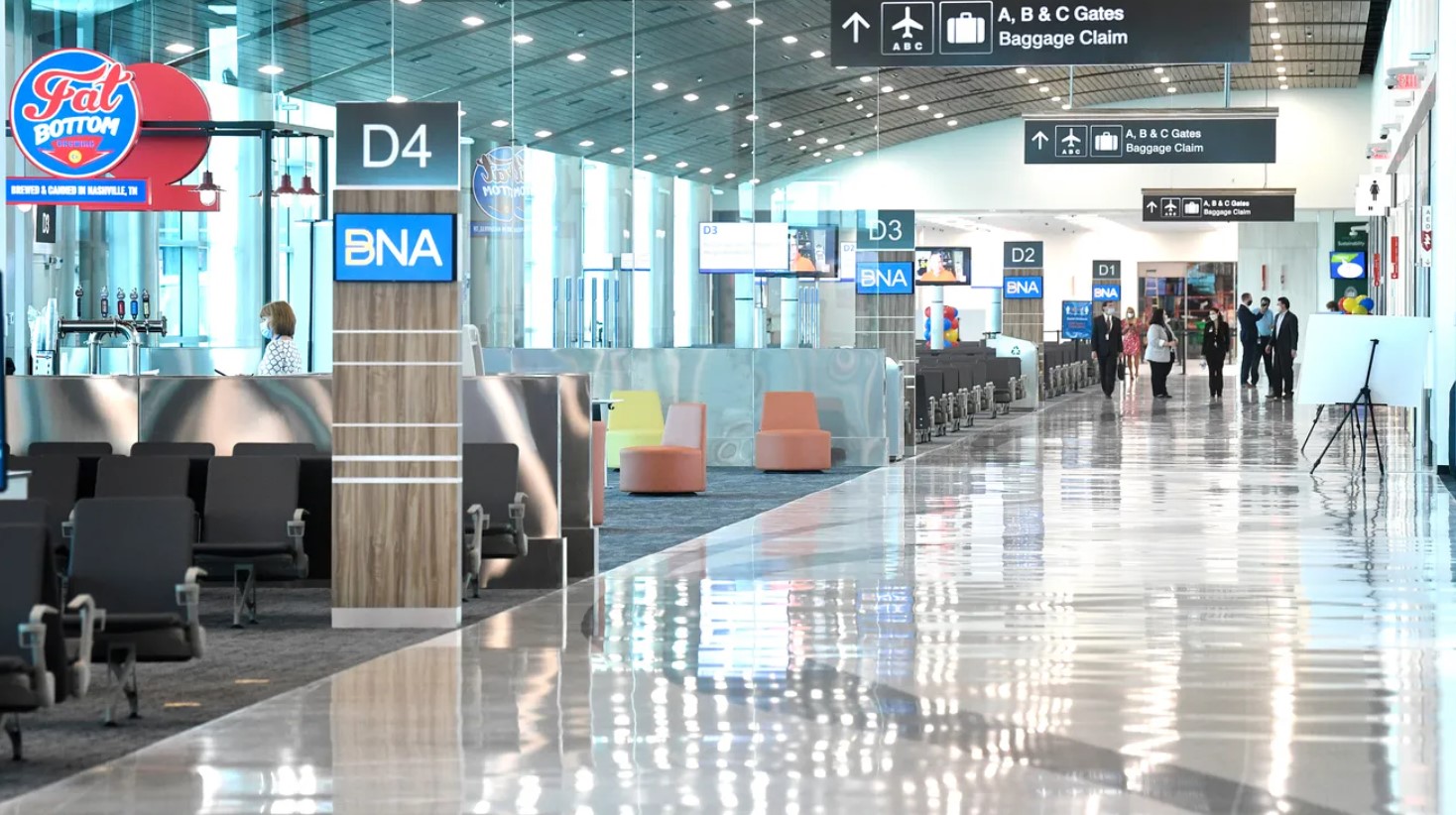 In terms of public transportation, Christiana's options are somewhat limited due to its rural location and small population. There are no regular bus or train services within Christiana itself. However, the town's close proximity to Murfreesboro, which is just a 15-minute drive away, provides access to the Rover, Murfreesboro's public bus system. The Rover offers routes that connect key destinations throughout Murfreesboro.
For intercity travel, the Greyhound bus service has a station in Murfreesboro, providing another option for long-distance travel. Additionally, Amtrak operates a train station in Nashville, providing another way to travel to and from Christiana.
In terms of getting around locally, a personal vehicle is typically the most convenient option in Christiana. The town's rural layout and lack of dense urban development mean that destinations are often spread out, making walking or biking less feasible for most trips. However, the community is known for its scenic roads, making driving in and around Christiana a more enjoyable experience than in more congested areas.
For those without a personal vehicle or who prefer not to drive, ride-hailing services such as Uber and Lyft are available in the area, providing another option for getting around.
While Christiana doesn't have a wealth of public transportation options within its borders, its close proximity to larger cities and major transportation hubs means that residents and visitors have plenty of options when it comes to travel, whether they're heading across town or across the country.
Weather
Christiana, Tennessee is graced with a climate that offers distinct seasons, each with its own unique charms and considerations. Located in the humid subtropical climate zone, Christiana experiences warm, sometimes hot, summers and mild to cool winters, with seasonal rainfall spread throughout the year.
Summers in Christiana can be quite warm, with average high temperatures in the upper 80s to low 90s Fahrenheit from June through August. It's the perfect time for enjoying local parks, having a backyard barbecue, or cooling off with a swim. It's also when the area is at its greenest, with trees in full leaf and flowers in bloom.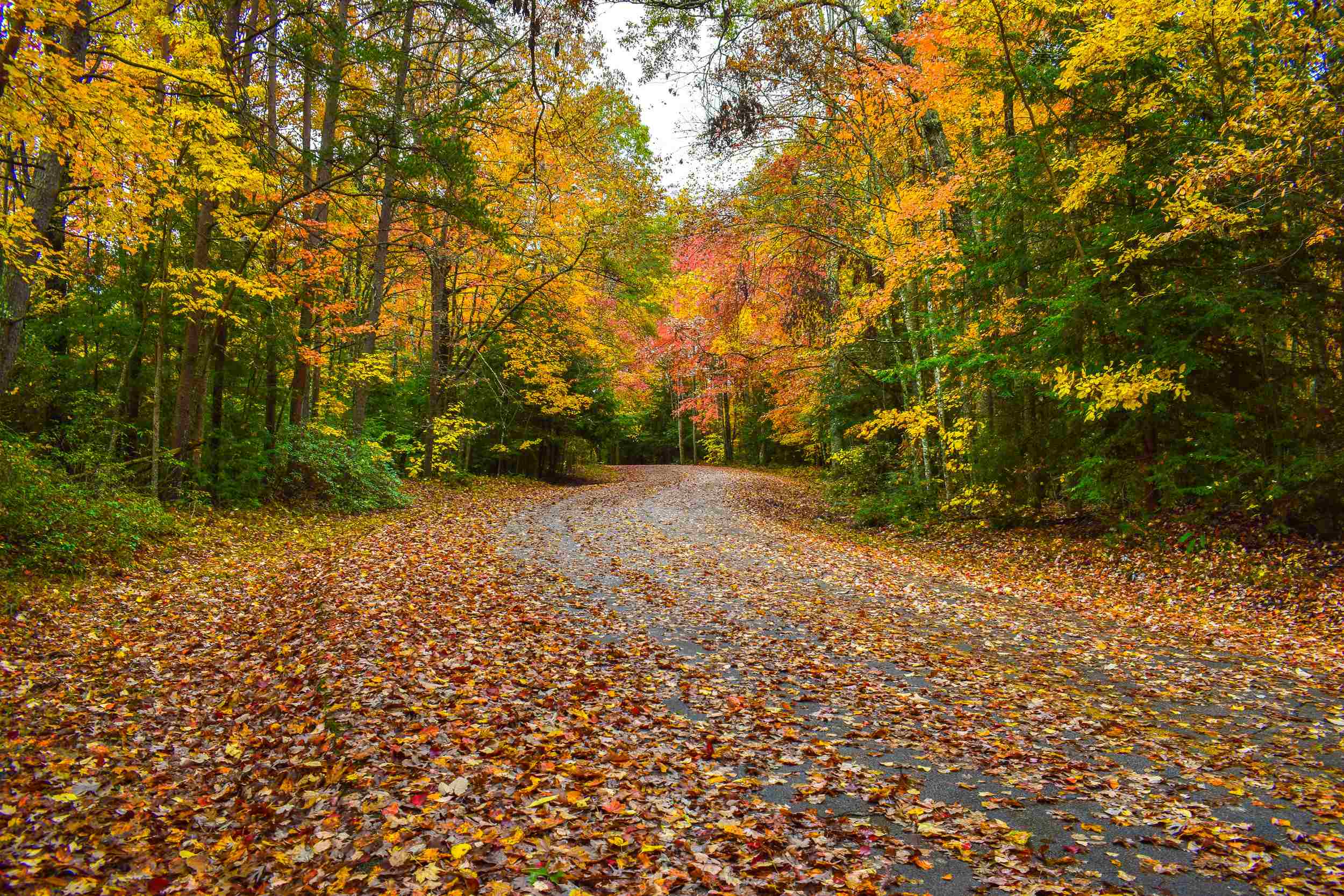 Autumn brings a delightful change of pace as temperatures start to cool down, making it a particularly lovely time for outdoor activities. The season is marked by vibrant fall colors as the leaves on the trees turn shades of orange, red, and yellow. Daytime temperatures typically range from the high 60s to low 70s, making it perfect for hiking, picnics, and other outdoor adventures.
Winter in Christiana is usually mild, with average highs in the upper 40s to low 50s. Snowfall is not a common occurrence, but the area does see occasional snow or ice storms. When they happen, they usually provide just enough snow to enjoy a day of sledding or building snowmen, but not so much as to cause significant disruption.
Spring is a delightful season in Christiana, as the weather starts to warm up and the landscape comes back to life. Average temperatures range from the mid-60s to the low 70s, and the area sees a burst of color as flowers start to bloom and trees begin to leaf out. It's a wonderful time for planting gardens, enjoying local parks, and taking part in outdoor community events.
While the area does see rainfall throughout the year, it tends to be evenly distributed across the seasons, meaning there's no particularly wet or dry season. Overall, Christiana's climate provides a wonderful variety of weather conditions and seasons, making it a great place to experience the changing rhythms of the year.
Private and Public Schools
Education is a key pillar of any community, and Christiana, Tennessee is no exception. The town is served by the Rutherford County School District, which is well-regarded for its strong commitment to providing a high-quality education to all its students.
Among the public schools serving Christiana, Christiana Elementary School and Christiana Middle School stand out as key institutions within the town. These schools have a strong community feel and offer a comprehensive curriculum, as well as a variety of extracurricular activities. Christiana's students typically attend high school at the nearby Riverdale High School or Oakland High School, both located in Murfreesboro and part of the Rutherford County School District.
For those interested in private education, there are a number of options in the broader region. Some families in Christiana choose to send their children to the Middle Tennessee Christian School in Murfreesboro, which offers a faith-based education for students from pre-K through 12th grade. Another option is the Webb School located in Bell Buckle, a college preparatory day and boarding school for grades 6-12, known for its rigorous academics and strong arts program.
Post-secondary options are also within close proximity. Middle Tennessee State University, located in Murfreesboro, is the largest undergraduate university in the state of Tennessee and offers a wide range of degree programs. Additionally, Motlow State Community College has a campus in nearby Smyrna, providing two-year degree programs and continuing education opportunities.
Overall, Christiana is a community that values education. With strong public schools, access to quality private institutions, and nearby post-secondary opportunities, residents of Christiana have a wide range of options to support their educational goals and aspirations. Whether you're raising a family or seeking continued learning opportunities for yourself, Christiana's educational landscape is ready to serve your needs.
History
The charming town of Christiana, Tennessee has a history that's as rich as the soil of the farmland it's nestled in. Despite its modest size today, Christiana has a historical legacy that played a vital role in shaping the region.
Founded in the early 19th century, Christiana initially started as a rural community, like many others in the region, relying heavily on agriculture. Its early settlers were drawn by the promise of fertile land and the opportunities to create a prosperous life for their families. Over time, these farming families built a community, establishing schools, churches, and local businesses that became the heart of the town.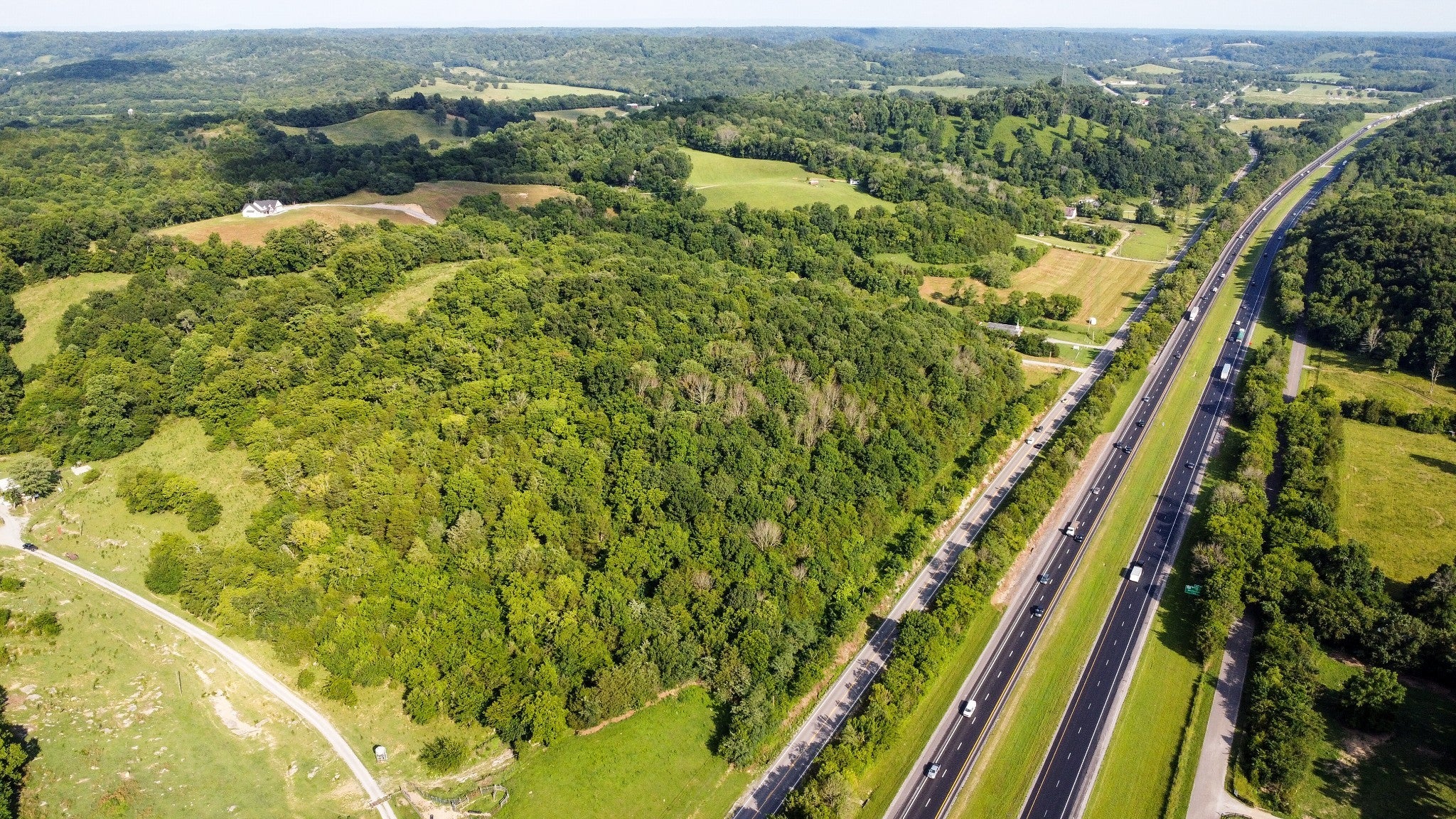 A significant historical landmark in Christiana is the Hoover family log cabin. Built in the early 1800s, the cabin is an important symbol of the town's early history, representing the pioneer spirit of its early settlers. The cabin has been preserved and moved to the Rutherford County Museum, serving as a reminder of the community's roots and the endurance of its pioneers.
Christiana is also notable for its historic Miller's Grocery, an establishment that has been serving the community for over a century. What began as a typical country store in the 1930s has evolved into a popular dining spot that serves traditional southern meals and hosts live music. It's a beloved institution that adds a distinct flavor to Christiana's local culture.
The Civil War left an indelible mark on the area, like much of Tennessee. The Stones River National Battlefield, a short drive from Christiana, commemorates a crucial battle that took place in the region. While Christiana itself was spared the worst of the conflict, the war's legacy can still be felt in the surrounding area.
Over the centuries, Christiana has experienced growth and change, but it has managed to retain its small-town charm and agricultural heritage. The town is a testament to the resilience and spirit of its people, who have cultivated a close-knit community that continues to thrive today. While much has changed since its founding, Christiana still embodies the enduring appeal of small-town life in the heart of Tennessee.