Chattanooga, TN Homes for Sale
Chattanooga, TN Homes for Sale
December 5, 2023
Welcome to the breathtaking scenery and the captivating charm of Chattanooga, Tennessee. Nestled in the Southeastern region of the United States along the Tennessee River, Chattanooga is surrounded by mountains and ridges, presenting a truly unique blend of natural beauty and urban allure.
Moving to Chattanooga means immersing yourself in a vibrant culture with a rich history, and endless opportunities for outdoor adventure. This dynamic city is known for its iconic landmarks like the Tennessee Aquarium, Ruby Falls, and Lookout Mountain, which are only a fraction of what this charming city has to offer.
However, the city's appeal goes beyond its landmarks; Chattanooga has a rapidly growing tech scene, excellent schools, and a burgeoning culinary landscape, making it an ideal location for families, professionals, and retirees alike.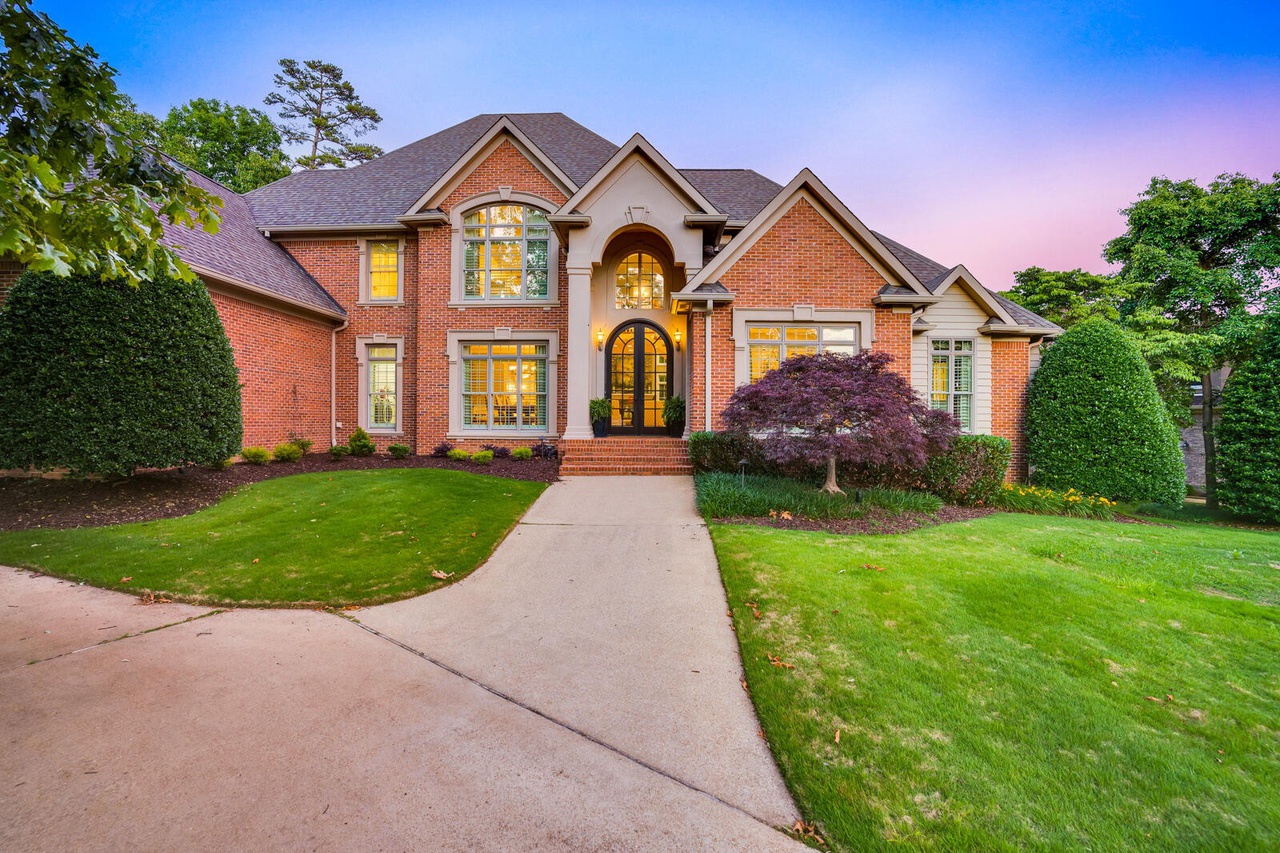 Finding a home in Chattanooga means diving into an eclectic mix of real estate options. The city offers everything from modern downtown condos and historic mansions to quaint cottages and spacious family homes nestled in the suburbs. Each neighborhood has its own character, whether it's the artsy vibes of Southside, the historic charm of St. Elmo, or the serene suburban feel of Signal Mountain.
Finding your perfect home in Chattanooga isn't just about finding a place to live—it's about finding a community to be part of, a culture to immerse in, and an environment where you can thrive. Whether you're seeking the fast-paced dynamism of city life, the tranquility of scenic landscapes, or a balance of both, Chattanooga holds a welcoming door open for you.
With this guide, we hope to ease your transition to this remarkable city, helping you navigate through the process of finding your new home in Chattanooga, Tennessee.
Housing Market
The housing market in Chattanooga, Tennessee is as diverse as the city itself, offering a range of options to suit various lifestyles and budgets. Over the past few years, Chattanooga has been experiencing a strong real estate market, influenced by the city's economic growth and attractiveness as a place to live.
One of the defining characteristics of the Chattanooga housing market is its affordability. According to national real estate data, Chattanooga tends to have lower average home prices than many other cities across the country. This affordability is one of the reasons why the city has seen a steady influx of new residents, especially those seeking a high quality of life without the high costs associated with many other urban areas.
Chattanooga's neighborhoods each possess distinct personalities and housing styles. For instance, in areas like Downtown and Southside, you can find a mix of contemporary condos and townhouses, many of which offer the appeal of urban living with convenient access to restaurants, shops, and parks. For those seeking more space and proximity to nature, areas like Signal Mountain and Lookout Mountain offer larger homes, many with spectacular views of the surrounding scenery.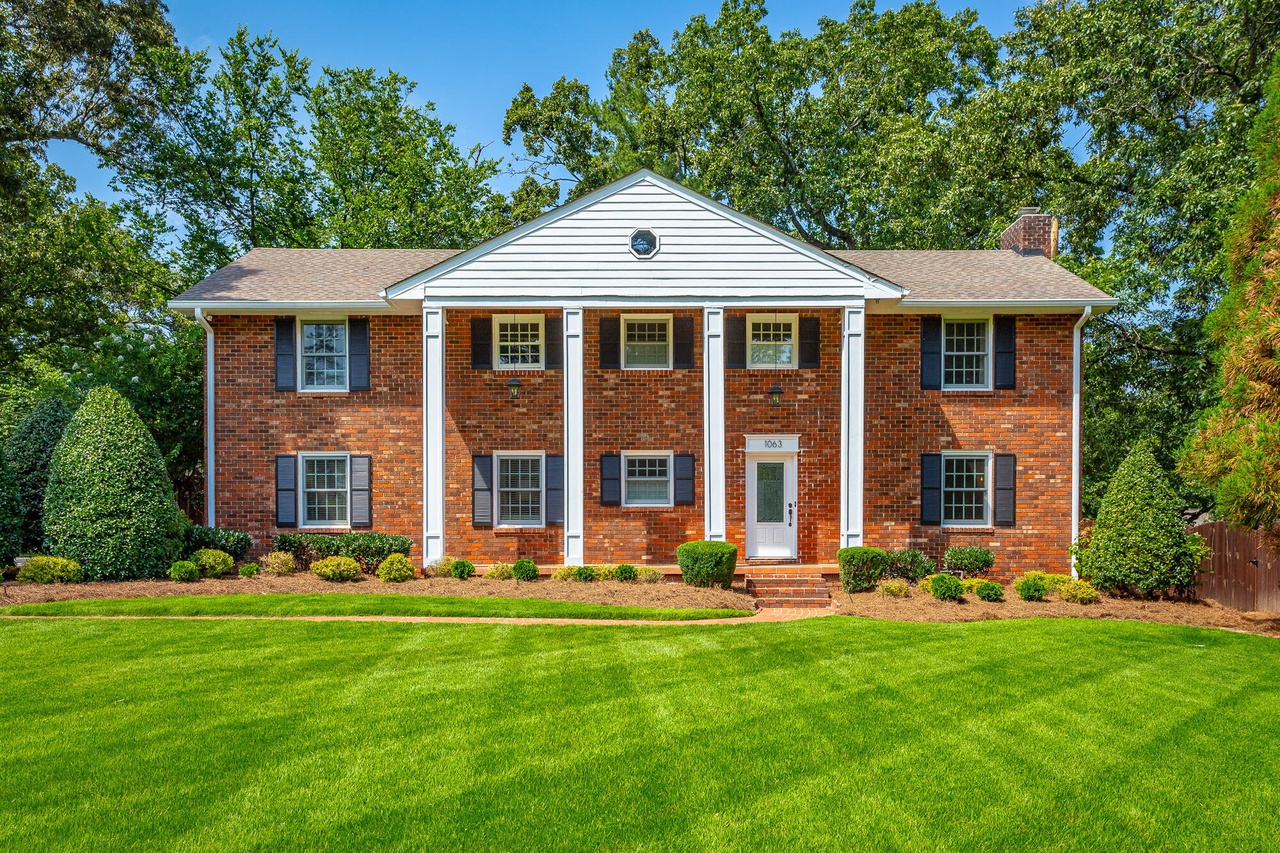 The city has also seen an increase in new construction, particularly in its expanding suburbs. Neighborhoods like East Brainerd and Ooltewah are seeing significant growth, with numerous new subdivisions and communities being built to accommodate the city's growing population.
The rental market in Chattanooga is also robust. For those not ready to buy, the city offers a variety of rental options. From luxury apartments in the city center to rental homes in quiet neighborhoods, there's something to suit every lifestyle and budget.
Investors too, find Chattanooga attractive, as the city's growth and thriving economy promise good rental returns and property appreciation. The city's appeal to young professionals, families, and retirees means there's always a demand for housing.
In all, Chattanooga's housing market is marked by its variety and vitality. With its diverse range of housing options, continued growth, and enduring appeal, the market provides a myriad of opportunities for home buyers, renters, and real estate investors alike.
Nearby Cities
Just beyond the borders of Chattanooga are several notable cities, each with its own unique housing market, lifestyle, and attributes that make them attractive in their own right.
Cleveland, Tennessee, located just 30 miles northeast of Chattanooga, offers a blend of small-town charm and the conveniences of a larger city. The housing market here provides affordable options, with an average home price below both the national and state averages. There's a mix of established neighborhoods with historic homes, as well as new construction developments catering to the city's steady population growth. Known for its community events and outdoor recreational opportunities, Cleveland offers a laid-back lifestyle and a welcoming community that's hard to resist.
Further north of Chattanooga is Knoxville, known for its rich history, vibrant arts scene, and the prestigious University of Tennessee. Its diverse housing market features everything from urban apartments in the heart of the city to historic homes in neighborhoods like Old City and Fourth and Gill. The area also boasts several suburban communities that offer a quieter, more relaxed lifestyle.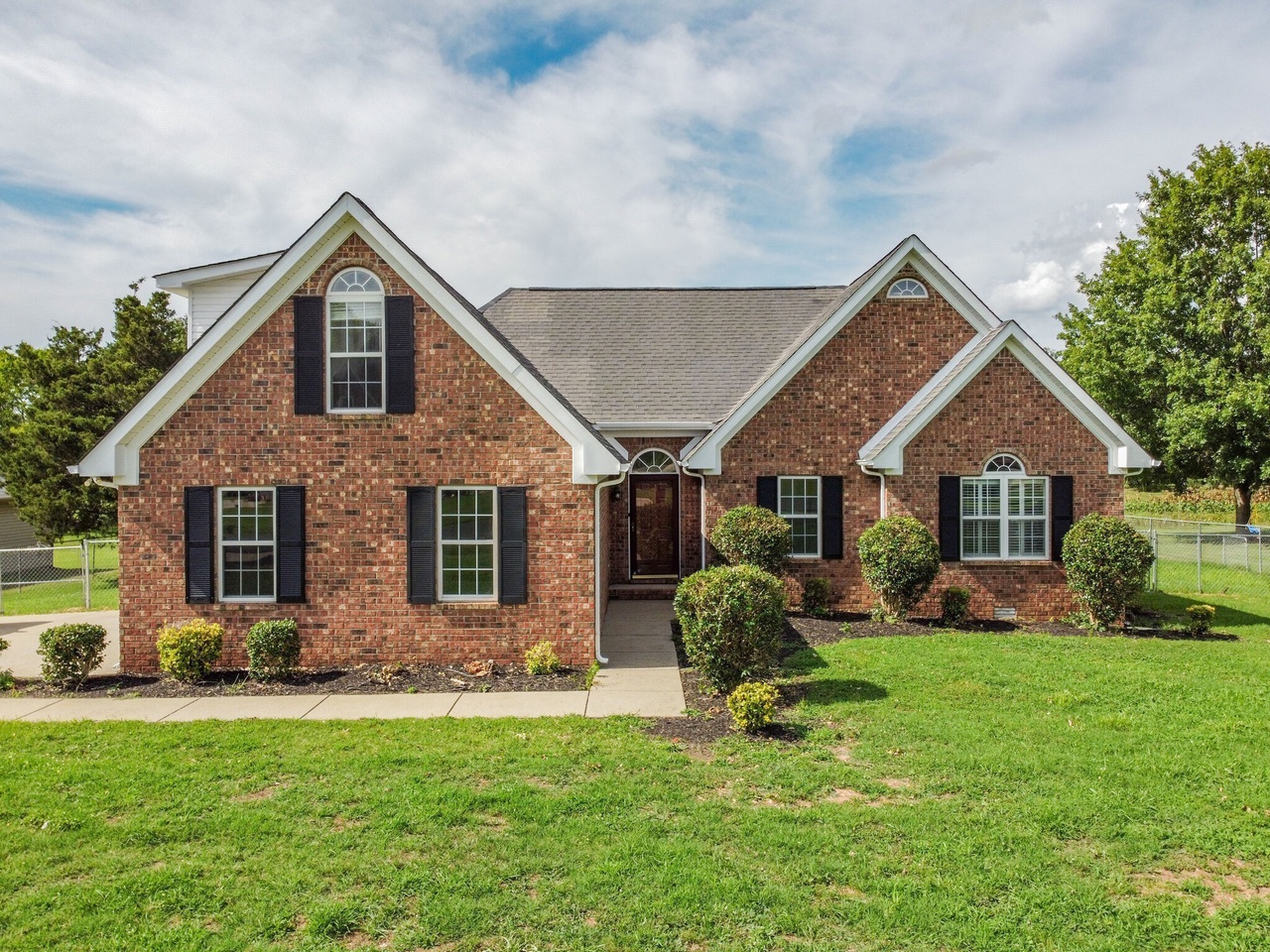 To the west of Chattanooga, you'll find Murfreesboro, a city known for its excellent schools, historic sites, and strong sense of community. The housing market here tends to offer more space for your dollar, making it attractive for families and those looking for larger homes. It's also home to Middle Tennessee State University, giving the city a youthful energy and diverse cultural offerings.
On the southeastern side of Chattanooga, across the state border in Georgia, lies the city of Dalton. Known as the "Carpet Capital of the World," Dalton boasts a strong economy with numerous job opportunities. The housing market here is quite affordable, making it a popular choice for those who work in Chattanooga but prefer to live in a smaller, quieter city. Dalton offers a relaxed pace of life with ample parks, outdoor activities, and community events.
Each of these cities adjacent to Chattanooga presents unique lifestyle offerings. Whether you prefer the vibrant energy of a larger city like Knoxville or the relaxed rhythm of a smaller town like Dalton, the region offers a variety of housing and lifestyle options to meet diverse needs and preferences.
Top Neighborhoods
When considering a move to Chattanooga, the city's distinctive neighborhoods each offer unique characteristics and residential styles, providing options to suit a variety of lifestyle preferences.
North Shore is one of the city's most desirable neighborhoods, offering a dynamic mix of residential options from historic single-family homes to modern condominiums. It's particularly attractive to young professionals and families, with its walkability, ample parks, and a variety of locally owned shops and restaurants. The area is also known for its vibrant arts scene and community events.
St. Elmo, located at the foot of Lookout Mountain, is a historic neighborhood that has seen significant revitalization in recent years. It offers an array of charming Craftsman and Victorian homes, some restored and others waiting for a new owner's touch. With its community-centric spirit, thriving local businesses, and easy access to outdoor activities on Lookout Mountain, St. Elmo has a unique appeal for those seeking a quiet, neighborhood vibe within city limits.
Signal Mountain, while technically a separate town, is considered one of Chattanooga's premier residential areas. Known for its high-quality schools, abundant natural beauty, and larger homes, Signal Mountain offers a more suburban feel. The community is tight-knit, and the area is renowned for its outdoor amenities, including hiking trails and stunning views.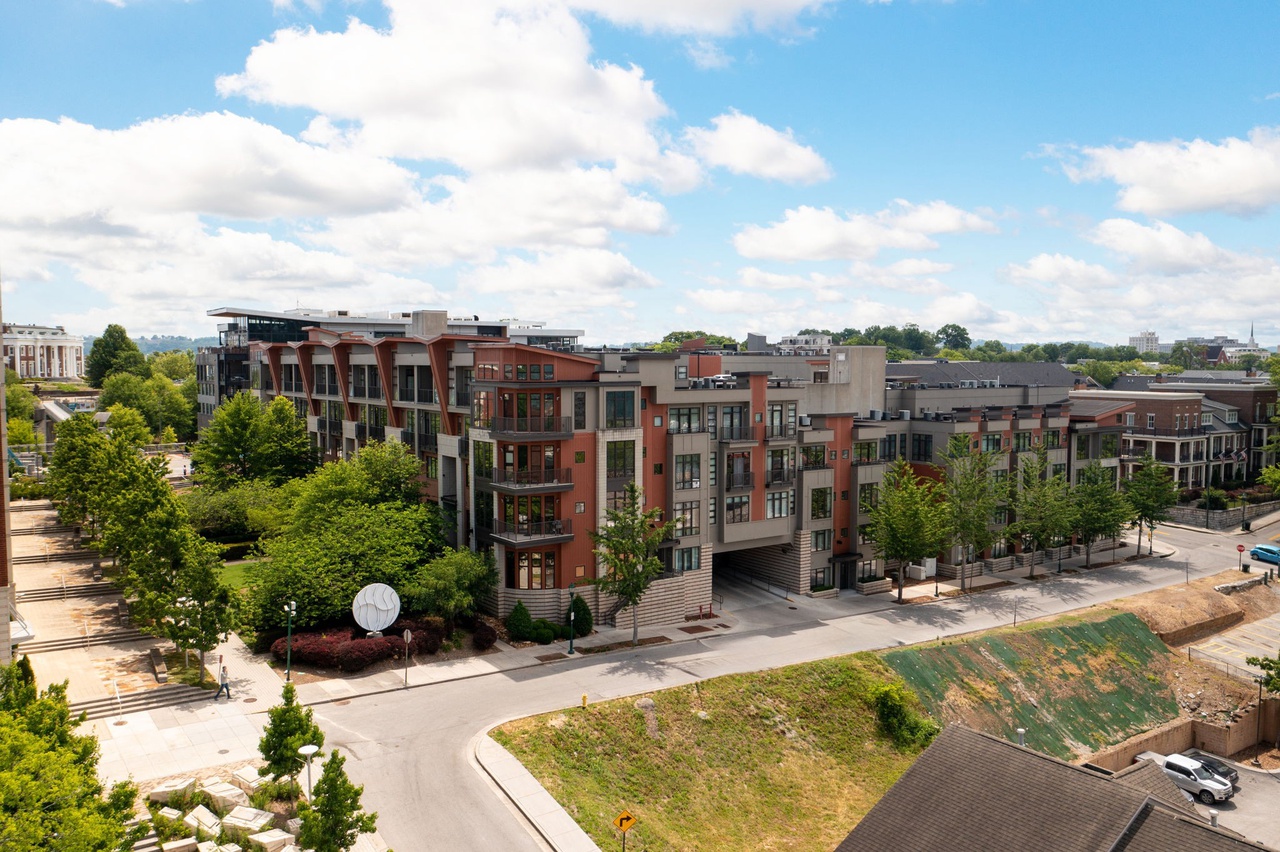 East Brainerd is another top choice for families, particularly those looking for new construction homes. The area has seen significant development over the past few years, with a number of new communities being built. East Brainerd is close to some of the city's top schools and offers convenient access to shopping centers and other amenities.
Finally, Southside is Chattanooga's up-and-coming neighborhood, popular among young professionals and artists. This area has undergone significant transformation, turning from an industrial hub into a trendy residential area filled with renovated lofts, contemporary condos, and newly constructed homes. It's also the city's new culinary hotspot, with an array of restaurants, bars, and coffee shops to explore.
Each of these neighborhoods showcases a different side of Chattanooga's residential character. Whether you prefer the bustling energy of Southside, the historical charm of St. Elmo, or the serene suburban feel of Signal Mountain, you're sure to find a neighborhood that feels like home.
Top Condos & Townhomes
If you're seeking the convenience of condo or townhome living in Chattanooga, there are several standout communities worth considering. These offer a range of amenities, locations, and architectural styles to suit various tastes and lifestyles.
One Chattanooga community that shouldn't be overlooked is The Pinnacle at Stringer's Ridge. Located in the desirable North Shore area, these luxury townhomes offer breathtaking views of the city skyline and the Tennessee River. The community boasts a modern design with high-end finishes, along with amenities like a fitness center, pool, and outdoor entertainment spaces.
BridgeView on NorthShore is another top-notch condominium community. This modern, sleek development is within walking distance of some of Chattanooga's most popular shops and restaurants. Each unit features spacious, open floor plans, high-end appliances, and private balconies. The community also offers a rooftop lounge with panoramic views of the city and surrounding mountains.
For a downtown living experience, the Residences at the Westin are hard to beat. Located within the Westin Chattanooga Hotel, residents have access to the hotel's luxury amenities, including the fitness center, pool, and room service. The condos offer spacious, elegant living spaces with views of downtown Chattanooga and the nearby mountains.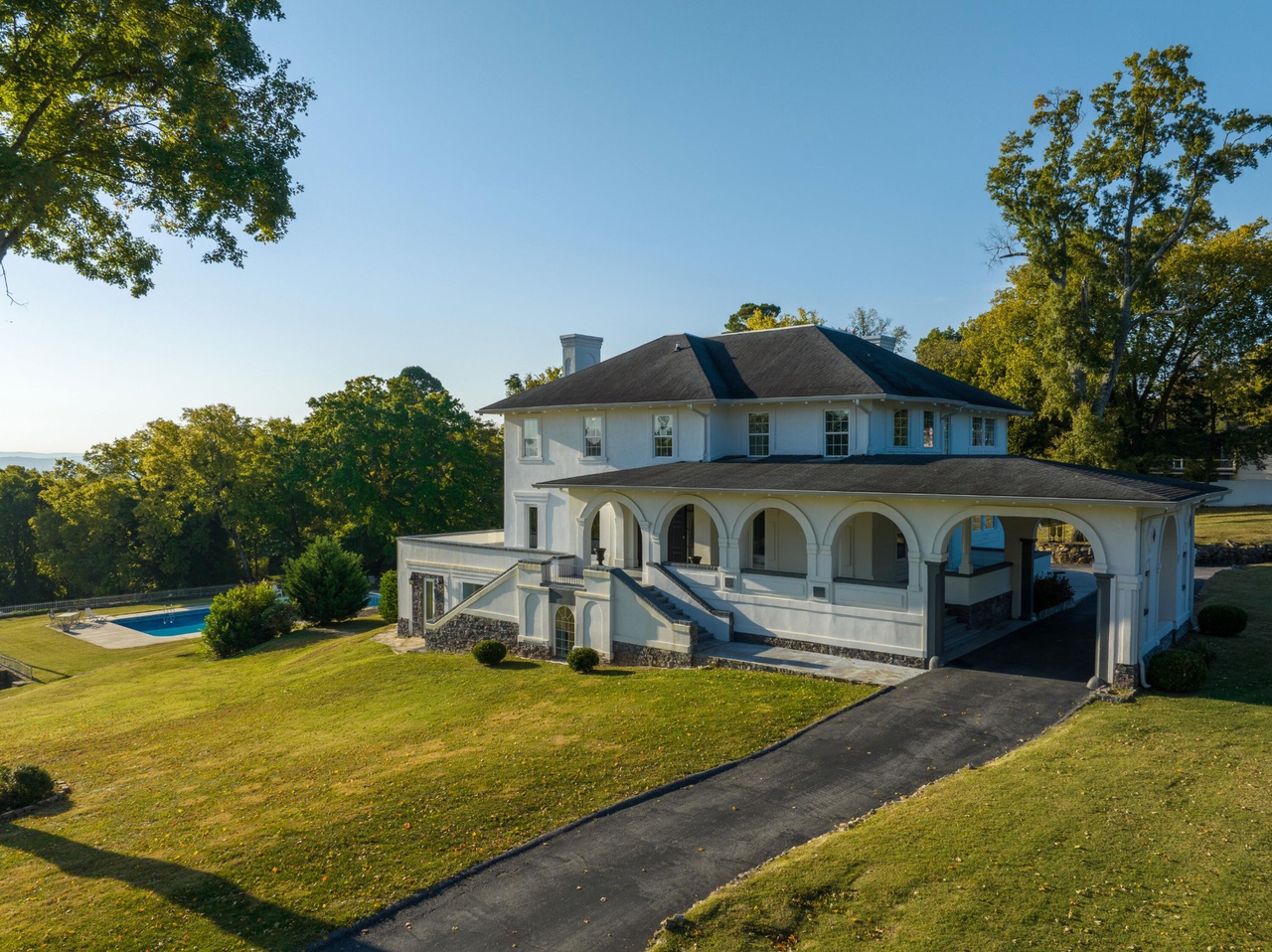 Located on the Southside, 14th Street Townhomes are a stylish and convenient option. These contemporary townhomes feature open floor plans, private garages, and rooftop decks. The location is a bonus, with some of the city's best restaurants, bars, and art galleries just a short walk away.
Finally, Walnut Hill Townhomes on the North Shore provide a unique blend of urban and suburban living. These spacious, well-appointed townhomes feature large windows, modern kitchens, and attached garages. The community is tucked away in a peaceful, residential area but is still within easy walking distance of North Shore's bustling shopping and dining scene.
Each of these condo and townhome communities offers a unique lifestyle, whether it's the luxury of the Residences at the Westin, the urban convenience of 14th Street Townhomes, or the serene setting of Walnut Hill.
Cost of Living
Chattanooga, Tennessee, has long been recognized for its affordability, particularly when compared to other metropolitan areas in the United States. The cost of living in Chattanooga is significantly lower than the national average, making it an attractive choice for individuals and families alike.
One of the most notable aspects of Chattanooga's cost of living is its housing affordability. The median home price in Chattanooga is substantially lower than in many other U.S. cities, including larger southern metros like Atlanta, Nashville, and Charlotte. Rent prices also tend to be more affordable, with the average rent for an apartment in Chattanooga being notably less than the national average.
Beyond housing, other living expenses in Chattanooga also tend to be lower. Utilities, transportation, and health care costs are all below national averages, further contributing to the city's overall affordability. Chattanooga's overall cost of living is also lower than the Tennessee state average, making it an attractive choice even within its own state.
Grocery costs in Chattanooga are on par with the national average. Chattanooga's location in a major agricultural region means fresh, locally sourced food is widely available, often at competitive prices.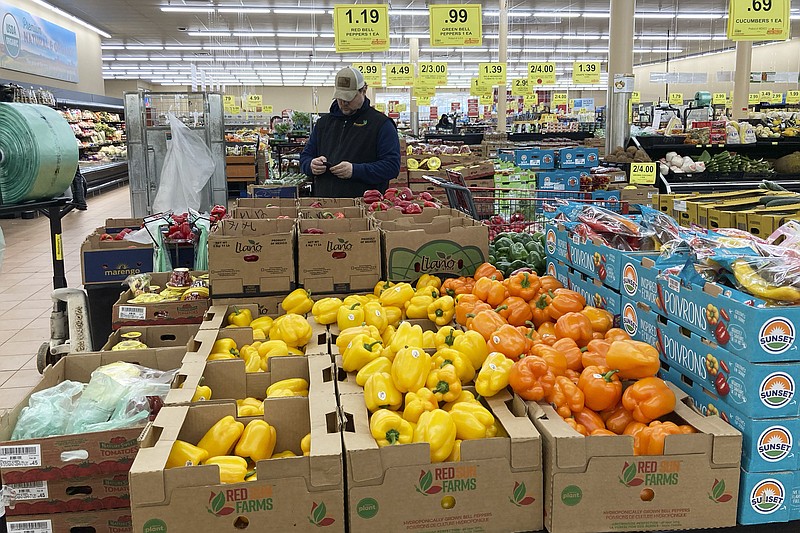 Education costs can also be lower in Chattanooga, especially for those considering higher education. The University of Tennessee at Chattanooga offers a quality education at a cost well below the average for many other four-year institutions across the country.
When it comes to taxes, Tennessee as a state has some benefits that can contribute to cost savings. The state has no income tax, which can lead to significant savings for residents, particularly those moving from states with high income tax rates.
In short, Chattanooga's cost of living offers a significant advantage for those seeking an affordable lifestyle without sacrificing the amenities and opportunities typically found in larger metropolitan areas. The city's reasonable housing costs, lower-than-average utility and healthcare expenses, and tax benefits make it a financially appealing destination.
Restaurants and Dining
Chattanooga's culinary scene is a delightful mix of classic Southern cuisine and innovative new offerings, creating a food lover's paradise in the heart of the Tennessee Valley.
For a taste of true Southern cuisine, you can't miss Public House in the Southside. They serve up timeless classics like fried chicken and collard greens but don't be surprised to find some delicious twists on the menu. The restaurant has a relaxed, elegant atmosphere and is also known for its extensive wine list.
If you're in the mood for some of the best barbecue in town, then head over to Sugar's Ribs. Whether you prefer pulled pork, smoked chicken, or succulent ribs, you'll be pleased with the rich flavors and smoky goodness this local favorite offers. Don't forget to try their famous jalapeño poppers!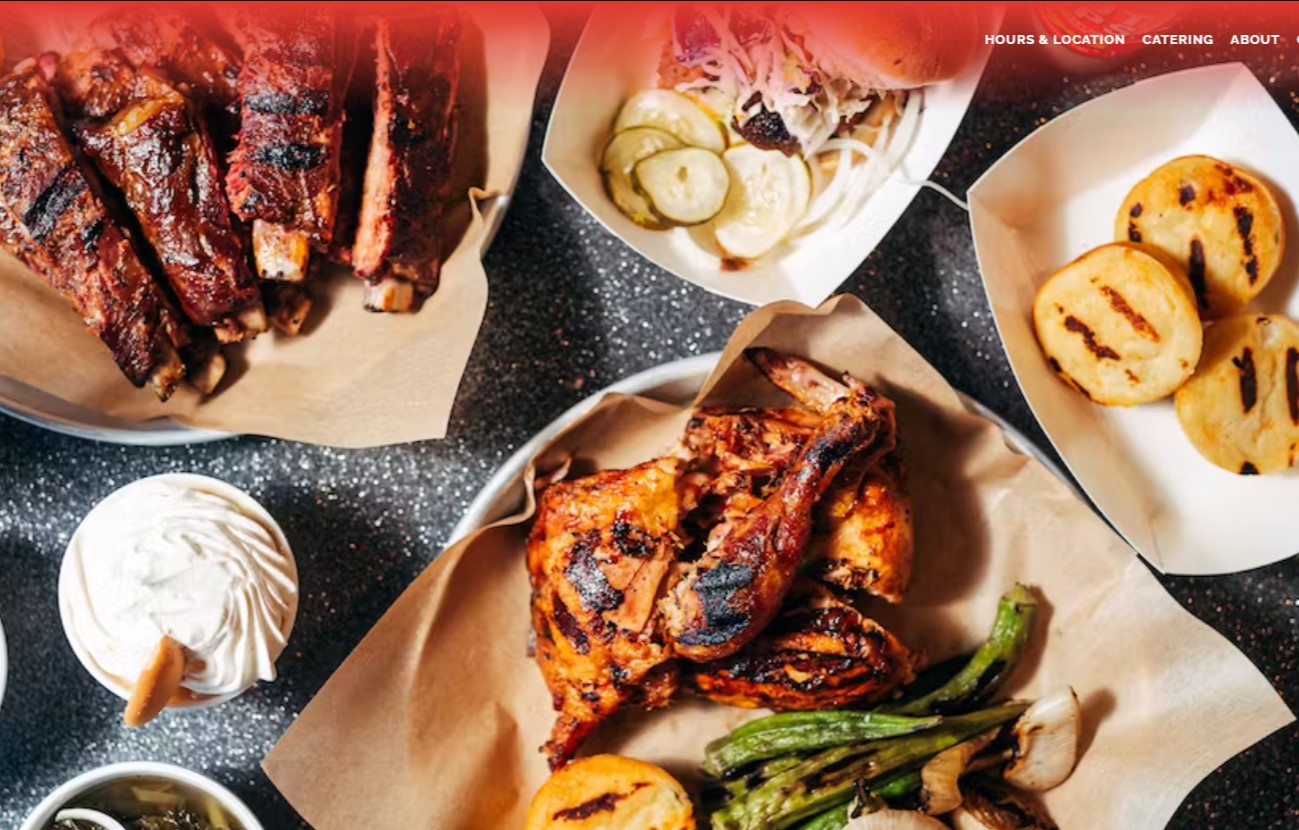 Looking for something international? Then Embargo '62 is your spot. This Cuban restaurant and rum bar offers a variety of flavorful dishes from Cuban sandwiches to Ropa Vieja, accompanied by a lively, colorful atmosphere that truly captures the essence of Havana.
For those seeking upscale dining, Hennen's in the downtown area offers a fine dining experience featuring steaks, seafood, and an extensive wine list. The ambiance is sophisticated yet comfortable, making it a perfect choice for a special occasion or a romantic evening out.
Pizza enthusiasts will love Lupi's Pizza Pies, a beloved Chattanooga staple known for their hand-tossed pies loaded with fresh, locally-sourced ingredients. Whether you're a fan of classic pepperoni or more adventurous toppings like artichoke hearts and feta cheese, Lupi's has a pizza for you.
Finally, for the veggie lovers and health-conscious diners, Sluggo's North Vegetarian Café offers a variety of hearty, flavorful dishes that even meat-eaters will love. With menu items like the Vegan Shepherd's Pie and the Tempeh Reuben, you'll find plenty of mouthwatering options.
With such a wide array of dining options, from traditional Southern comfort food to international flavors and vegan delights, Chattanooga's restaurant scene truly has something to satisfy every palate.
Shopping and Entertainment
When it comes to entertainment and shopping, Chattanooga, Tennessee, offers a variety of options that cater to all tastes and interests.
For the shopaholics, the North Shore district is a must-visit, with its unique boutiques and antique stores. Frazier Avenue is lined with a variety of shops selling everything from clothing and accessories to home decor and local crafts. Warehouse Row, located in downtown, is another fantastic shopping destination, offering a mix of high-end retailers and unique local boutiques housed in a beautifully restored historic building.
Chattanooga also has its fair share of malls for those who prefer all their shopping under one roof. Hamilton Place Mall, the largest shopping mall in Tennessee, features over 200 stores including major brands like Dillard's, JCPenney, and Belk.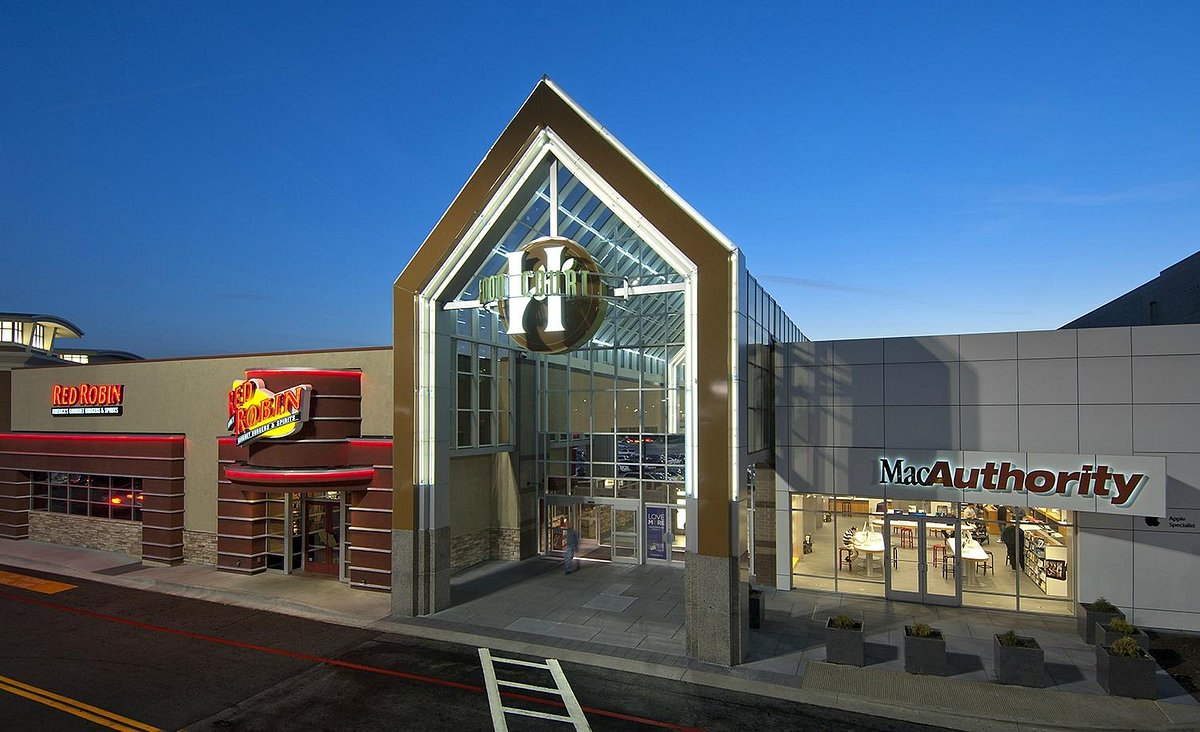 In terms of entertainment, Chattanooga is home to a thriving arts scene. The Tivoli Theatre, affectionately known as the "Jewel of the South," regularly hosts Broadway shows, concerts, and other performances. For visual arts, the Hunter Museum of American Art offers a stunning collection in an equally stunning setting on a bluff overlooking the Tennessee River.
Movie lovers will appreciate the Majestic 12 Cinema in downtown Chattanooga. This theater offers a high-end movie-going experience, with plush seating, gourmet concessions, and the latest blockbusters.
For those who enjoy outdoor entertainment, the Riverbend Music Festival, held annually on the downtown riverfront, is one of the city's most popular events. This multi-day music festival features a variety of genres and attracts big-name performers from around the country.
Chattanooga also boasts a vibrant nightlife, with a variety of bars and clubs. The Flying Squirrel Bar is a local favorite, known for its inventive cocktails and late-night food menu. For live music and dancing, check out Rhythm & Brews in the Southside district.
With its diverse shopping options and vibrant entertainment scene, Chattanooga offers a wealth of activities to keep residents and visitors entertained. From its bustling retail districts to its thriving arts scene, there's always something to see or do in Chattanooga.
Parks and Nature
Chattanooga, fondly referred to as the "Scenic City," is truly a haven for nature lovers. With its lush parks, rivers, and mountains, there's no shortage of opportunities to enjoy the great outdoors.
Lookout Mountain, just minutes from downtown, is home to some of Chattanooga's most famous natural attractions. The view from Point Park, part of the Chickamauga and Chattanooga National Military Park, is absolutely breathtaking. While you're on the mountain, don't miss Rock City's stunning rock formations and the awe-inspiring Ruby Falls, a 145-foot waterfall located within the mountain.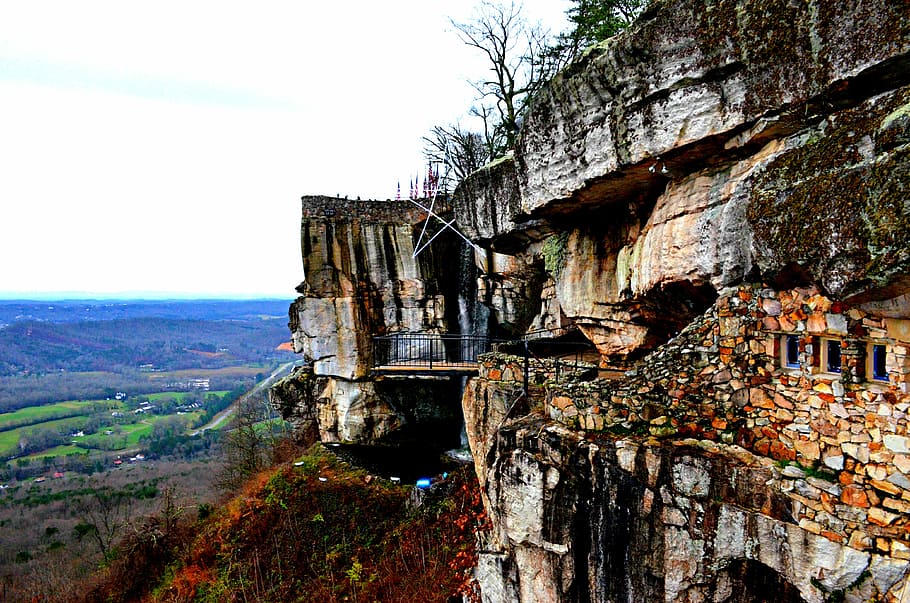 The Tennessee Riverwalk, a 13-mile paved path that follows the Tennessee River, is perfect for biking, jogging, or a leisurely walk. Along the path, you'll encounter several parks, including Ross's Landing Park and Coolidge Park. Coolidge Park, located on the North Shore, is a local favorite with its interactive play fountain, carousel, and wide open spaces for picnics or games.
Stringer's Ridge Park, also in the North Shore area, offers hiking and mountain biking trails with lovely views of the city. For a more immersive nature experience, head to the Reflection Riding Arboretum and Nature Center, a 300-acre natural area featuring walking trails, native plant gardens, and a variety of wildlife.
The Chattanooga Zoo is a delight for visitors of all ages. This 13-acre zoo features several species, from snow leopards and red pandas to camels and capybaras. It's a wonderful place to spend a day exploring and learning about animals from around the world.
Another unique feature in Chattanooga is the River Gorge Explorer, a high-speed catamaran that offers guided tours of the Tennessee River Gorge. It's an incredible way to take in the scenic beauty of the area.
Chattanooga's commitment to preserving and showcasing its natural beauty is evident in the extensive park system and numerous outdoor attractions. Whether you're an outdoor enthusiast or just enjoy a leisurely stroll in beautiful surroundings, Chattanooga's parks and natural attractions offer endless ways to enjoy the city's stunning landscape.
Business and Industry
Chattanooga has a diverse and growing economy with a range of businesses and industries making their mark on the city. It's been lauded as a great place to start a business, with numerous startups and entrepreneurs calling it home.
One of Chattanooga's most notable industries is automotive manufacturing. Volkswagen has a significant presence in the city, with their North American Manufacturing Headquarters located here. This state-of-the-art facility has not only provided thousands of jobs in the region, but has also attracted a host of automotive suppliers to the area, further bolstering the industry's local impact.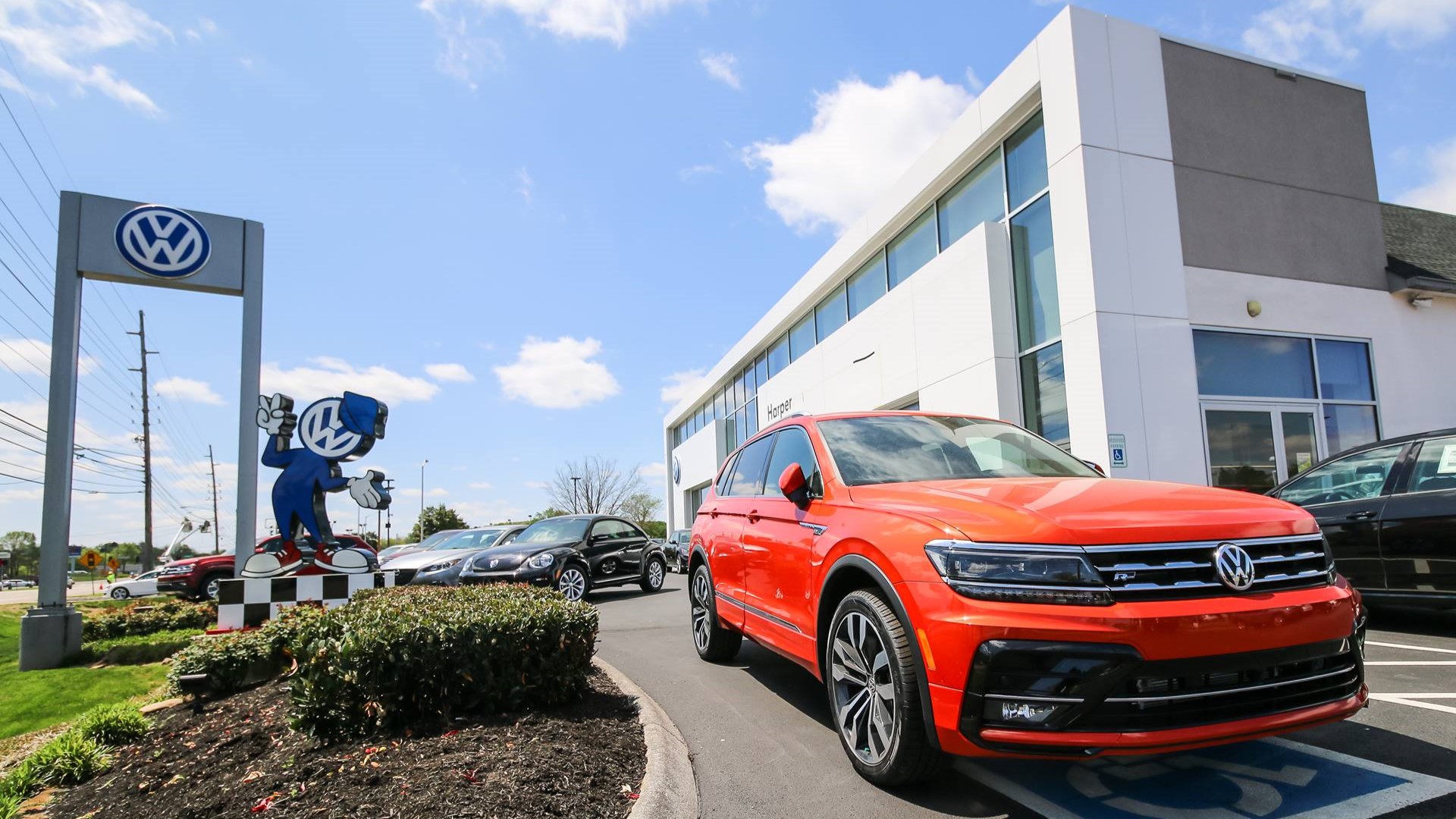 The logistics and transportation sector is another vital part of Chattanooga's economy. Given the city's strategic location within a day's drive of a large portion of the U.S. population, it's no surprise that it's a significant freight hub. Companies like U.S. Xpress Enterprises, Covenant Transport, and Kenco Group have their headquarters here.
Healthcare is another major industry, with Erlanger Health System, one of the largest employers in the region. The system includes hospitals, primary care offices, and specialty clinics, providing comprehensive healthcare services to the community.
Chattanooga is also making a name for itself in the tech industry, earning the nickname "Gig City." This is thanks to the city being the first in the United States to offer gigabit-speed internet to all its residents, an accomplishment that has attracted a number of tech companies and startups. The city has a thriving startup scene, with a growing number of coworking spaces and incubators to support these young businesses.
Lastly, tourism plays a vital role in Chattanooga's economy. With its rich history, natural beauty, and an array of attractions, the city draws visitors from across the country and around the world, contributing to the local economy through hotel stays, dining, shopping, and entertainment.
Overall, Chattanooga's business and industrial landscape is dynamic and diverse, providing a robust economic foundation for this thriving city.
Airport and Transportation
Travel and transportation in Chattanooga, Tennessee, are convenient and accessible, thanks to a range of options that cater to both local and international travelers.
For air travel, Chattanooga is served by the Chattanooga Metropolitan Airport, also known as Lovell Field. The airport is just a 15-minute drive from the city center and offers daily non-stop flights to several major U.S. cities, including Atlanta, Charlotte, Dallas, and Chicago, amongst others. These routes make connecting to international flights quite easy.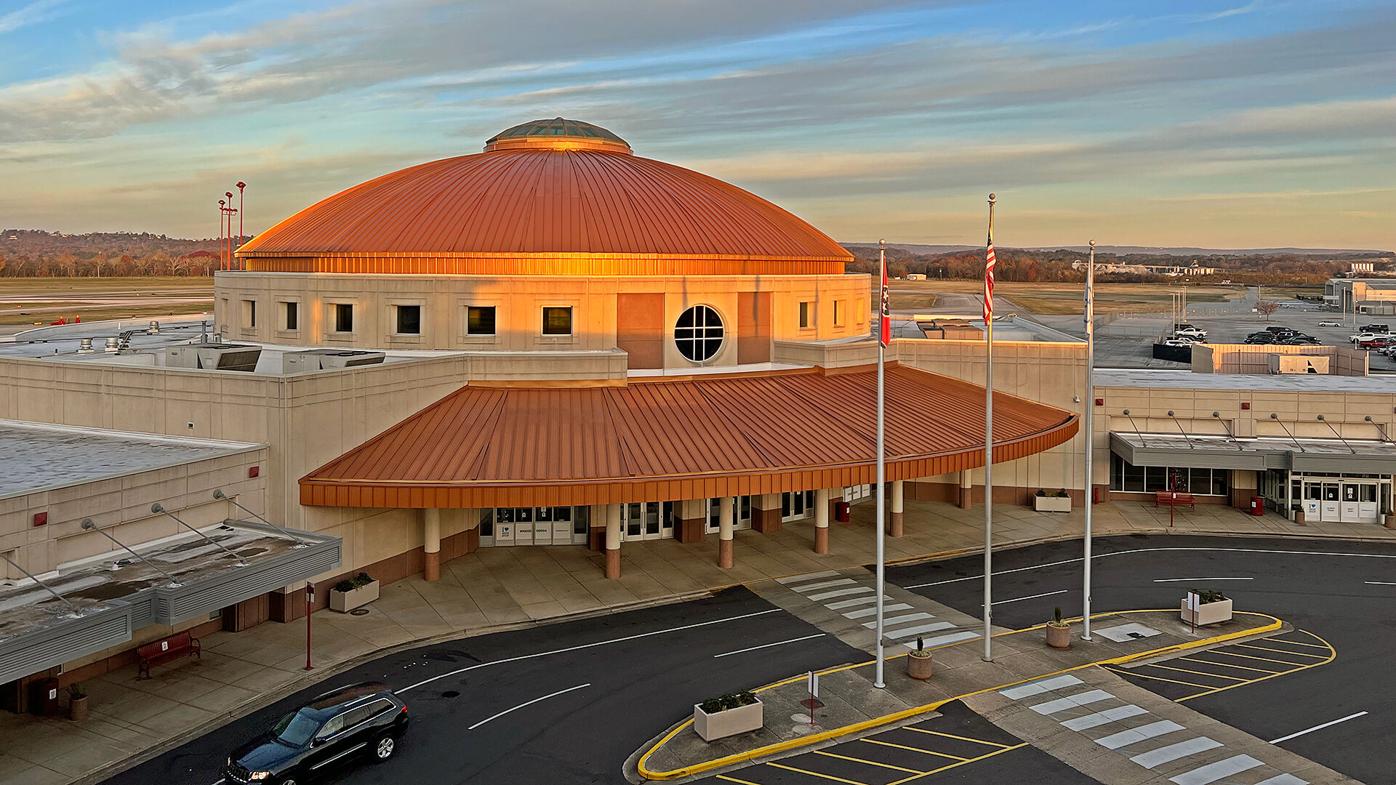 The airport itself is small, user-friendly, and typically much less crowded than larger international airports, making for a more relaxed travel experience. Plus, it's recently undergone a series of upgrades to enhance passenger comfort, including expanding the terminal, adding a business center, and opening a restaurant with panoramic views of Lookout Mountain.
For those who prefer ground transportation, Chattanooga provides several options. The Chattanooga Area Regional Transportation Authority (CARTA) operates a network of buses that serve the city and its immediate suburbs. CARTA also runs the Downtown Electric Shuttle, a free service that loops around the downtown area and connects popular tourist spots, hotels, and parking areas. The shuttle buses are electric, reflecting the city's commitment to sustainability.
For a unique transit experience, you can ride the Incline Railway to the top of Lookout Mountain. While it's more of a tourist attraction than a practical commuting option, it does offer a fun and scenic way to travel between the St. Elmo neighborhood at the mountain's base and the Point Park area at the top.
As for long-distance ground travel, the Greyhound station located downtown provides bus service to destinations across the country. Additionally, Chattanooga is conveniently located near several major highways, making it easy to reach by car from cities across the Southeast and Midwest.
From local public transportation to airport accessibility and long-distance ground travel options, Chattanooga offers a variety of means to get around, catering to both residents and visitors alike.
Weather
If you're considering a move to Chattanooga, Tennessee, you're in for a treat when it comes to weather and seasons. Chattanooga's climate is characterized by four distinct seasons, each offering its own unique charm.
Spring in Chattanooga is delightful. Temperatures usually range from the mid-50s to upper 70s, providing perfect weather for outdoor activities. The city is in full bloom during this time, with dogwoods, azaleas, and redbuds lighting up the cityscape with vibrant colors. It's a fantastic time to visit the city's numerous parks or take a stroll along the Tennessee Riverwalk.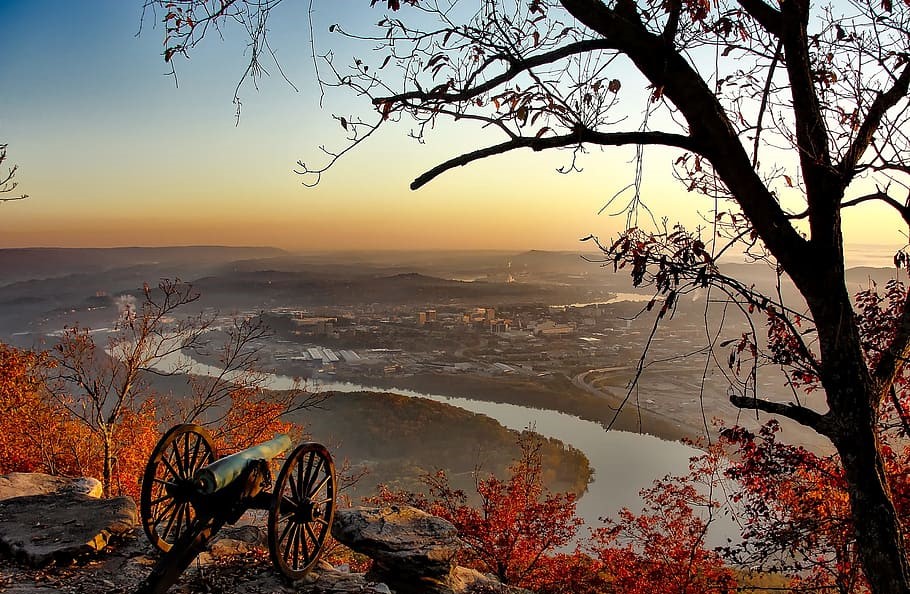 Summer in Chattanooga tends to be warm and humid, with high temperatures often reaching into the 90s. This is an excellent time to take advantage of the city's many water-related activities. The Tennessee River offers opportunities for boating, kayaking, or paddleboarding, and you can also cool off in one of the city's public swimming pools or splash pads. Summer evenings are often filled with outdoor concerts and festivals, providing a vibrant atmosphere across the city.
As fall arrives, Chattanooga takes on an enchanting character. The city is surrounded by mountains that burst into a spectacular array of colors, making it a fantastic season for hiking or driving through the scenic countryside. Temperatures are generally mild, making it comfortable to explore the city's many outdoor attractions.
Winter in Chattanooga can be a mix. While the city does experience some cold weather, with lows occasionally dipping into the 30s, snowfall is relatively rare. This makes it easier to navigate the city compared to other locations that experience heavy snowfall. Indoor attractions like the Tennessee Aquarium, the Creative Discovery Museum, and the Hunter Museum of American Art provide plenty of entertainment options during the cooler months.
Regardless of the season, Chattanooga offers a comfortable climate that invites exploration and adventure throughout the year. So, whether you're a fan of spring blossoms, summer sunshine, fall foliage, or the crisp air of winter, you'll find something to love about Chattanooga's weather and seasons.
Private and Public Schools
Education in Chattanooga, Tennessee, is well-served by a variety of both public and private schools, ensuring that families have multiple options to choose from when it comes to their children's education.
Public schools in Chattanooga are part of the Hamilton County Schools system, one of the largest school districts in Tennessee. The district is home to several standout schools that have received recognition for academic excellence. Chattanooga School for the Arts and Sciences, for instance, has been consistently ranked among the top public schools in the state. The district also offers a range of magnet schools, which provide specialized programs in areas such as STEM, fine arts, and International Baccalaureate studies.
For those considering private education, Chattanooga offers a number of reputable options. Baylor School is a highly respected college-preparatory school offering day and boarding options for students. Another prominent private institution is McCallie School, an all-boys school known for its rigorous academic program and strong emphasis on character development. Girls Preparatory School, the equivalent all-girls school, offers a similarly well-rounded education with an emphasis on leadership and self-confidence.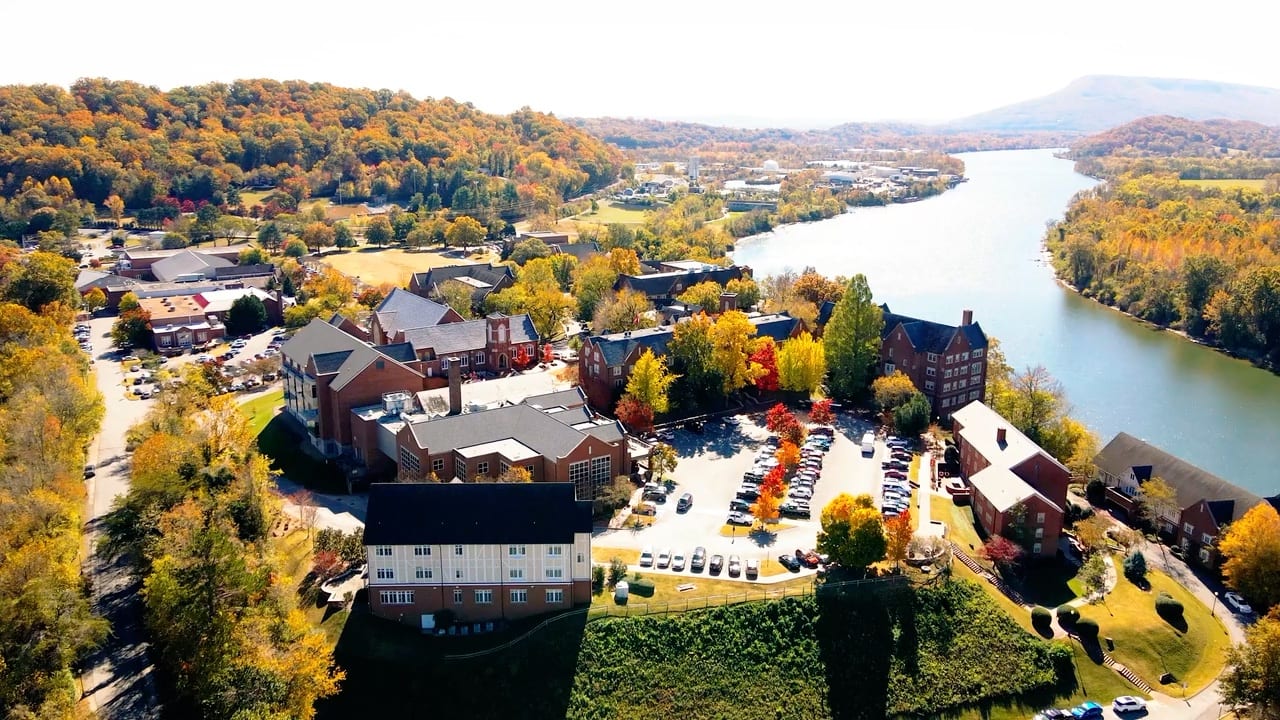 In addition to these, there are several faith-based private schools in Chattanooga. Notable among them is Notre Dame High School, a Catholic school with a history going back over a century, known for its holistic approach to education.
For younger students, Chattanooga also boasts a number of excellent preschool and elementary school options. These include both public schools like Normal Park Museum Magnet School, which offers a unique curriculum integrated with museum studies, and private institutions such as St. Nicholas School, a Montessori school serving children from preschool through fifth grade.
In Chattanooga, parents and students have a diverse array of options when it comes to education. The city's robust offering of public and private schools ensures that every family can find a learning environment that fits their unique needs and aspirations.
History
The city of Chattanooga, nestled along the Tennessee River, has a rich history that reaches back centuries. From its early Native American roots, through pivotal Civil War battles, to its emergence as a thriving industrial center and a modern hub of innovation, Chattanooga's story is one of resilience and transformation.
Long before European settlers arrived, the Chattanooga area was home to Native American tribes, including the Cherokee, who called this region home for centuries. The city's name is believed to derive from a Creek word meaning "rock coming to a point," likely referencing the city's iconic Lookout Mountain.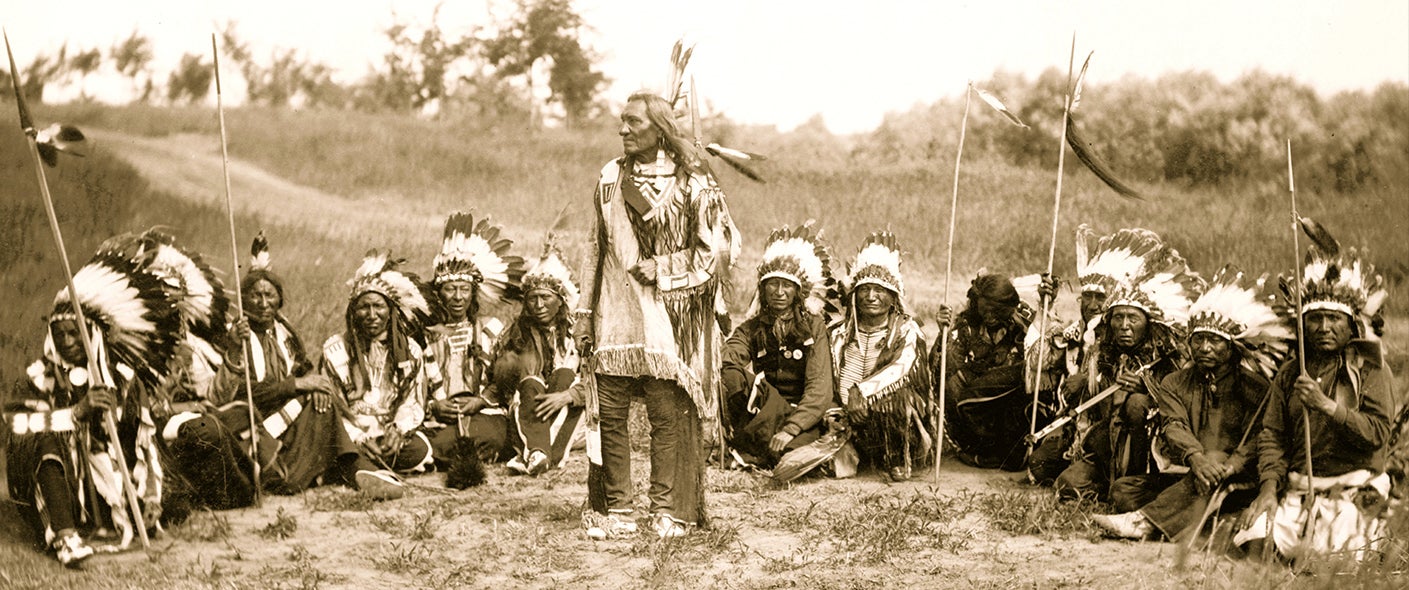 Chattanooga's modern history began in earnest in the early 19th century when the city was officially incorporated in 1839. The arrival of the railroad in the 1850s sparked rapid growth, turning the city into a crucial transportation hub.
The city played a significant role in the American Civil War. The Battle of Chattanooga, fought in 1863, was a turning point in the war, giving the Union control of the city and opening the way for further advances into the South. Today, sites like Point Park and the Chattanooga National Cemetery stand as reminders of this tumultuous chapter in the city's history.
In the post-war era, Chattanooga flourished as an industrial city, with industries such as iron and steel production, coal mining, and textile manufacturing driving its economy. However, by the mid-20th century, this industrial growth came at a heavy price, and Chattanooga was dubbed the "Dirtiest City in America" in 1969.
This was a wake-up call for the city, sparking a major revitalization effort focused on environmental cleanup and urban renewal. These efforts paid off, and by the 1990s, Chattanooga had transformed itself into a model of environmental sustainability and was enjoying a renaissance as a center of tourism and outdoor recreation.
In recent years, Chattanooga has continued to innovate and evolve, becoming the first city in the United States to offer gigabit internet speeds to all its residents. Today, it's known as the "Gig City," a nod to its status as a forward-thinking tech hub. The city's rich history and its ability to reinvent itself over time make it a fascinating place with a truly unique story.