Chapmansboro, TN Homes for Sale
Chapmansboro, TN Homes for Sale
October 3, 2023
Nestled within the rolling landscapes of Cheatham County, Chapmansboro, TN is a small gem of a town that offers residents the perfect blend of tranquility, natural beauty, and Southern charm. Whether you're seeking a respite from the hustle and bustle of city life or simply looking to plant roots in a close-knit community, Chapmansboro welcomes newcomers with open arms.
Making the decision to move to a new place can be a mixture of excitement and anxiety. With its picturesque surroundings and inviting community, Chapmansboro makes the transition easier. The Cumberland River flows gracefully by, offering residents not only a majestic view but also a range of recreational activities. Add to that the town's rich history and you get a locale that is vibrant in its serenity.
Finding a home in Chapmansboro gives one the opportunity to become part of a community where neighbors know each other by name, where the air is fresher, and where the starlit nights are clearer than in the cities. From rustic farmhouses to modern homes, there's a diversity of properties that cater to different tastes and needs.
Before embarking on your home search, it's worth familiarizing yourself with the local real estate market, the town's amenities, and its unique neighborhoods. Understanding the community's culture, schools, and local events will also help you make an informed decision.
In the following sections, we'll delve deeper into the process of finding the perfect home in Chapmansboro, and how to ensure your move to this beautiful Tennessean enclave is smooth and memorable. Whether you're a first-time buyer or looking to relocate, the journey to finding a new home in Chapmansboro promises to be an adventure filled with promise and new beginnings.
Housing Market
Chapmansboro, TN, with its idyllic setting, has a housing market that mirrors its relaxed and serene atmosphere. The town's real estate landscape is predominantly characterized by single-family homes that range from vintage structures with historical charm to newer constructions that cater to contemporary tastes. This diversity ensures that potential homeowners, be it young couples, retirees, or growing families, can find something that aligns with their preferences and budget.\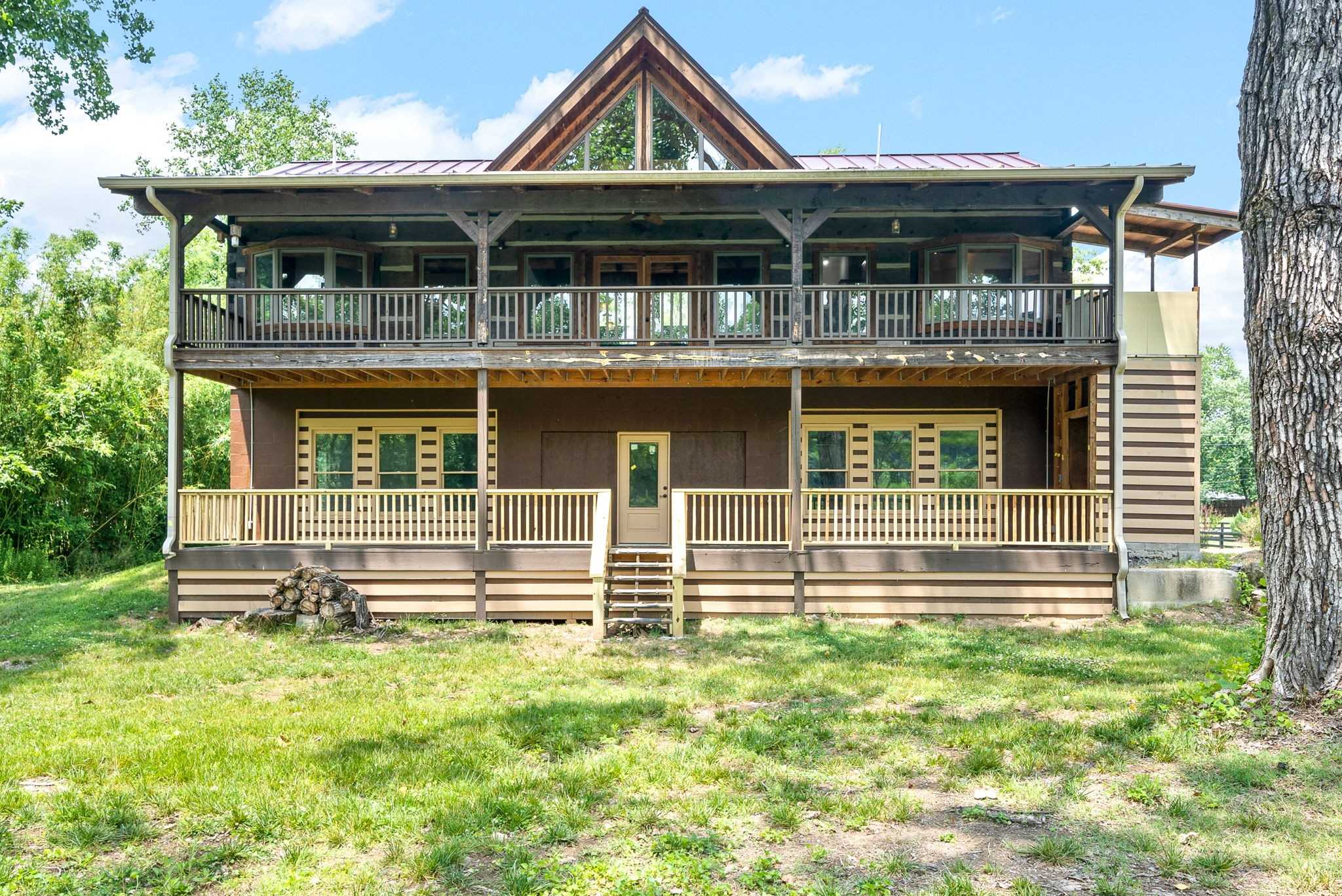 Another distinct feature of the Chapmansboro housing market is the generous lot sizes that many homes come with. Given the town's semi-rural backdrop, it's not uncommon to find properties boasting spacious yards, offering residents ample space for gardening, recreation, or simply enjoying the outdoors. This sprawling nature is a draw for many who yearn for a touch of nature right at their doorstep.
Affordability is also a noteworthy characteristic of the Chapmansboro real estate scene. Compared to some of its neighboring towns and cities, Chapmansboro offers competitive prices, making it an attractive destination for those seeking value for their money. This affordability doesn't compromise the quality of life, as the town is known for its safety, friendly neighborhoods, and community-oriented spirit.
However, given its charm and the increasing recognition of its value proposition, the Chapmansboro housing market has seen a gradual uptick in demand. Newcomers, attracted by the promise of a peaceful life coupled with modern amenities, are making their way to this Tennessean haven. While the market remains buyer-friendly for now, potential homeowners might experience stiffer competition as the town's popularity grows.
Local realtors play a significant role in guiding prospective buyers through the intricacies of the Chapmansboro market. Their expertise, rooted in a deep understanding of the town's history and its evolving dynamics, can be invaluable for those navigating the home-buying journey in this picturesque locale.
Nearby Cities
Adjacent to Chapmansboro, TN are several cities, each with its own flavor and characteristics that shape their housing markets, lifestyles, and unique offerings.
Ashland City, for instance, serves as the county seat of Cheatham County. The housing market here is a blend of modern homes and older, character-filled residences. Its location on the banks of the Cumberland River makes waterfront properties a hot commodity. Alongside its real estate scene, Ashland City boasts a thriving local arts scene, wonderful parks, and recreational areas, giving its residents a balanced lifestyle of leisure and activity. The Cumberland River Bicentennial Trail is a favorite among locals, offering scenic views for joggers, bikers, and nature enthusiasts.
Pleasant View, a short drive from Chapmansboro, provides its residents with a unique mix of small-town charm and easy access to metropolitan amenities. The housing market here has seen steady growth with a blend of single-family homes and townhouses. Pleasant View's schools are known for their excellence, making it an attractive spot for families. Moreover, its location between Nashville and Clarksville gives residents the convenience of city life without the constant hustle and bustle.
Kingston Springs is another adjacent town that's known for its natural beauty. The housing market here leans towards homes that blend with the scenic environment, from wooded retreats to riverfront gems. The Harpeth River and the Narrows of the Harpeth provide not just picturesque vistas but a host of outdoor activities. Canoeing, hiking, and bird watching are just a few pastimes that residents indulge in. This town is perfect for those who appreciate a lifestyle that's in harmony with nature.
Pegram, though smaller in comparison, has its own charm. Homes here often come with large plots of land, perfect for those who value privacy and space. The town is also known for its community events, with the annual Independence Day Celebration being a notable highlight. Residents enjoy a tranquil lifestyle, punctuated by community gatherings and a strong sense of belonging.
Each of these adjacent cities to Chapmansboro brings its own charm and offerings to the table. Whether one is seeking a riverfront property, proximity to urban centers, or a retreat in the woods, there's something for everyone in this part of Tennessee.
Top Neighborhoods
Chapmansboro, TN, is a treasure trove of residential delights. While the town itself is more intimate in size compared to bustling cities, it still boasts a variety of neighborhoods that cater to a diverse set of homebuyers.
One of the more sought-after areas in Chapmansboro is the Riverside community. As the name suggests, many of the homes here offer breathtaking views of the Cumberland River. Families and individuals alike are drawn to Riverside for its scenic beauty and the tranquil ambiance that riverfront living provides. The homes here vary, with some older, charming residences interspersed among newer constructions. The sense of community is strong in Riverside, with many residents forming close-knit bonds.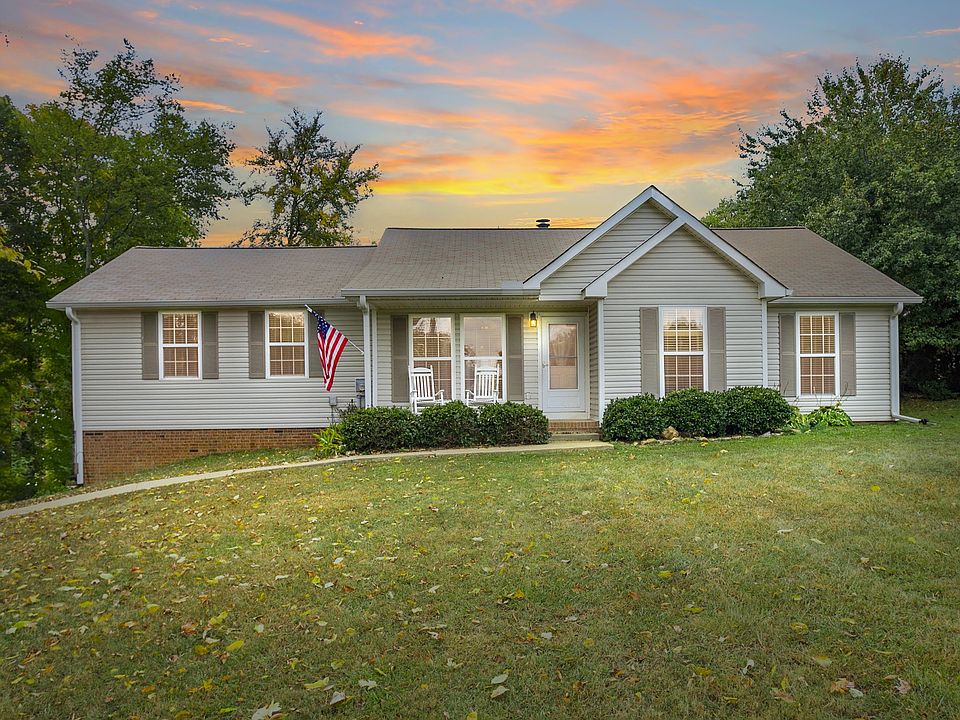 For those who cherish a bit more seclusion without sacrificing accessibility, the Woodlands neighborhood is a top choice. Tucked amidst dense trees and green expanses, this area feels like a retreat from the outside world. Homes here often come with spacious lots, making it a favorite for those who dream of having expansive backyards or personal gardens. Despite its secluded feel, Woodlands is conveniently close to some of Chapmansboro's main amenities, offering residents the best of both worlds.
Chapman Heights is another residential area that's garnered attention, especially from families. The neighborhood offers a mix of traditional and contemporary homes. With its well-maintained streets, parks, and proximity to schools, Chapman Heights embodies the quintessential suburban experience. The community vibe is palpable, with frequent neighborhood events and gatherings fostering a sense of belonging.
Then there's the Old Chapmansboro district, which is perfect for history enthusiasts or those who appreciate vintage architecture. Here, one can find homes that date back several decades, each telling a story of its own. The tree-lined streets, historical landmarks, and the aura of nostalgia make Old Chapmansboro a unique place to call home.
While these are just a few of the neighborhoods in Chapmansboro, each corner of this town offers its own unique charm and appeal. The blend of natural beauty, history, and community spirit ensures that anyone moving here will find a locale that feels just right for them.
Top Condos & Townhomes
While Chapmansboro, TN is traditionally known for its single-family homes and vast landscapes, there's been a growing interest in condo and townhome living, offering residents a blend of communal amenities, convenience, and maintenance-free lifestyles.
One of the notable communities in this arena is the Cumberland Estates. Nestled near the Cumberland River, this community offers modern condos with breathtaking views of the water. Residents often rave about the shared amenities, from the well-maintained swimming pool to the state-of-the-art fitness center. The open floor plans, coupled with contemporary finishes, make Cumberland Estates a favorite among young professionals and retirees alike.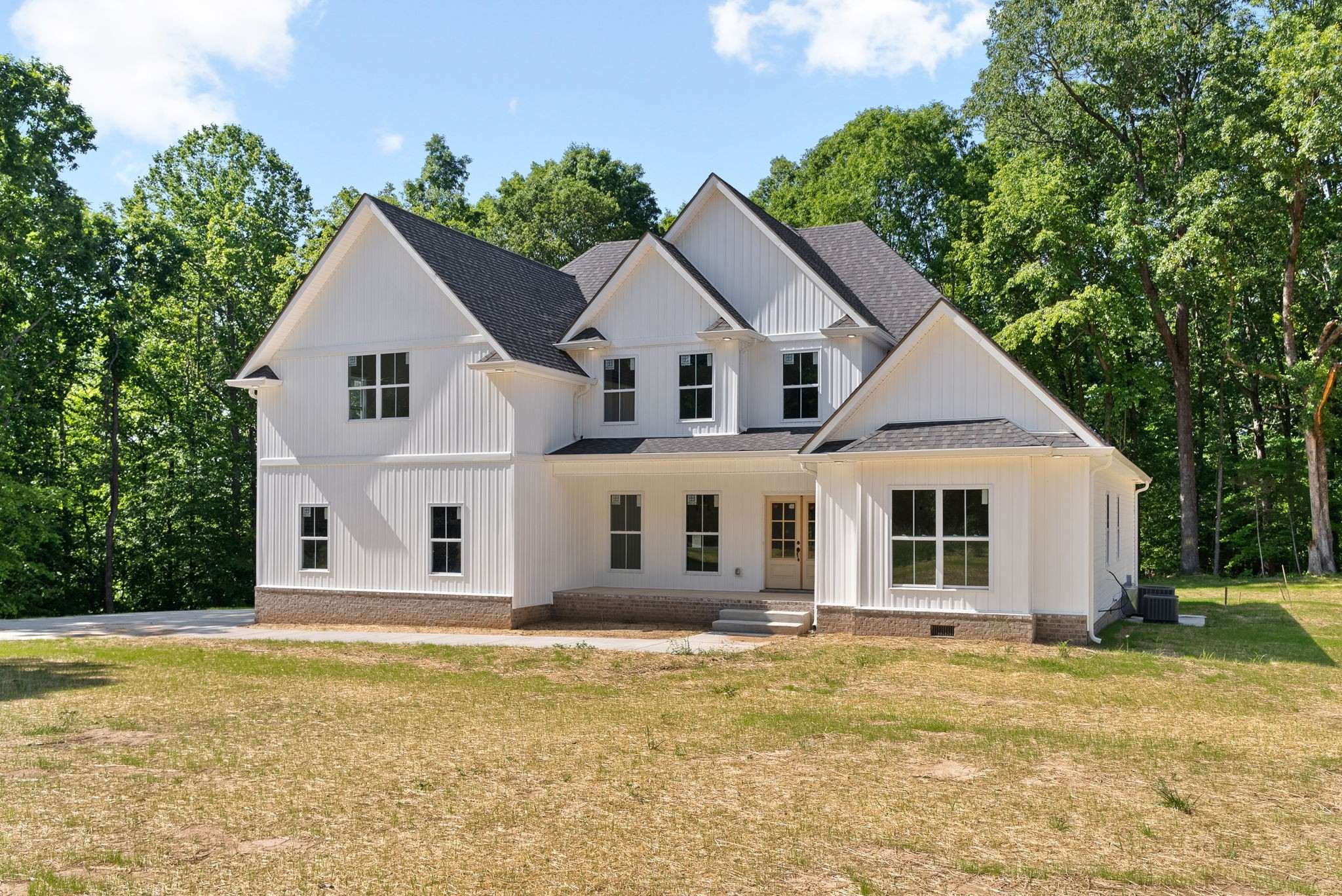 Riverview Townhomes is another community that's been gaining traction. These townhomes offer a beautiful blend of functionality and aesthetics. Each unit boasts spacious living areas, top-tier appliances, and private patios or balconies. The community's proximity to local shopping and dining outlets adds to its allure, making daily errands and weekend outings a breeze.
Then there's Chapmansboro Square, a relatively new addition to the town's condo scene. This development was designed with a nod to both modern sensibilities and the area's natural beauty. The large windows in each unit ensure residents are treated to ample natural light and serene views of the town's greenery. Shared amenities include a communal garden, barbecue area, and a cozy reading nook. The Square has quickly become a hub for community events, from movie nights to weekly farmer's markets.
Another noteworthy mention is the Riverside Lofts. Located close to the river, this condo community captures the essence of luxurious yet laid-back living. The lofts, characterized by their high ceilings and industrial-chic design, cater to those who appreciate a touch of urban flair in a rural setting. The rooftop terrace, overlooking the Cumberland River, is a popular spot among residents for evening gatherings or morning yoga sessions.
While the condo and townhome communities in Chapmansboro are still evolving, they offer a refreshing blend of modern living within the town's traditional framework. These communities provide an excellent opportunity for those seeking a close-knit environment, coupled with the perks of shared amenities and reduced maintenance responsibilities.
Cost of Living
Chapmansboro, TN, with its serene atmosphere and tight-knit community, presents an interesting comparison when considering the cost of living relative to other metropolitan areas in the USA.
For starters, when you look at Chapmansboro in relation to larger cities like New York, San Francisco, or even nearby Nashville, the cost of living is significantly lower. Housing, which often consumes a major chunk of one's budget, is notably more affordable in Chapmansboro. While someone might spend a significant portion of their income on a small apartment in a city like Los Angeles, that same amount could easily fetch a spacious home, possibly with a yard, in Chapmansboro.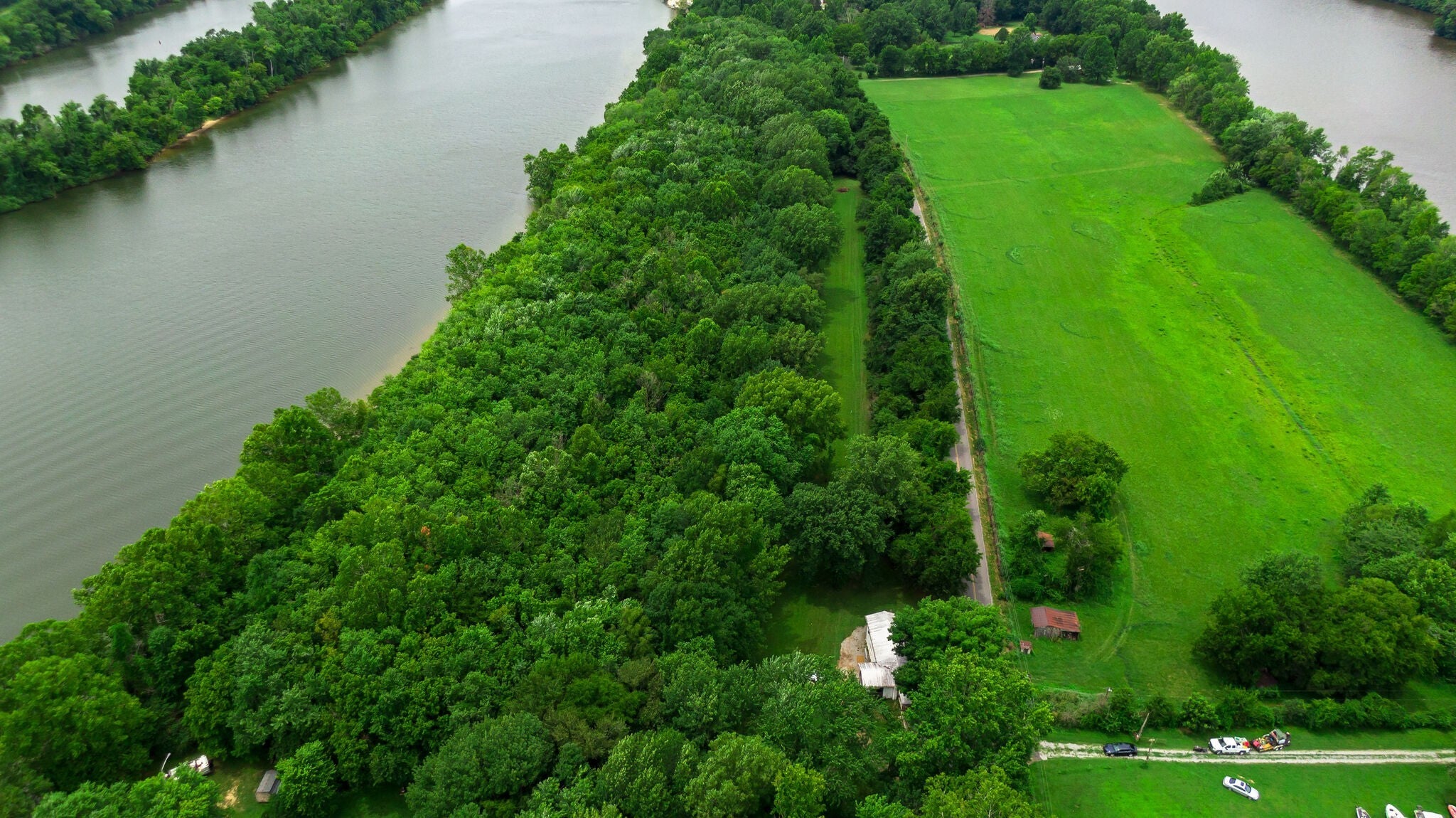 Aside from housing, daily essentials such as groceries, transportation, and utilities are also more budget-friendly. Dining out in Chapmansboro's local eateries, for instance, might leave your wallet feeling considerably heavier than if you were to dine in a city bistro in Chicago or Seattle. This gives residents the flexibility to enjoy life's little pleasures without the hefty price tag often associated with city living.
It's also worth noting that while some metro areas in the USA might offer higher salary scales, these often come hand in hand with higher living costs, thus offsetting the potential financial benefits. In Chapmansboro, the somewhat lower median income compared to massive urban hubs is balanced out by the reduced living expenses, allowing many residents to maintain a comfortable and even enviable standard of living.
Now, when comparing Chapmansboro to similarly sized towns or cities, the cost of living remains competitive. Its strategic location in Tennessee, a state known for its overall affordability, plays a role in this. Additionally, while some parts of the USA have seen rapid inflation in living costs, Chapmansboro has managed to retain its economic stability, making it an attractive option for both young families and retirees.
In essence, while Chapmansboro may not have the glitzy appeal of mega-cities, its affordability, combined with its quality of life, makes it a compelling choice for those seeking a balance between financial well-being and a fulfilling lifestyle.
Restaurants and Dining
Chapmansboro, TN, might be more serene and quaint compared to bustling urban hubs, but when it comes to dining options, the town boasts an impressive palette of flavors, providing a testament to the area's rich culinary heritage and evolving tastes.
If you're craving Southern comfort food, you're in for a treat in Chapmansboro. Several local establishments take pride in serving dishes that have been passed down through generations. Picture warm biscuits drenched in gravy, fried catfish that's perfectly crispy on the outside and flaky inside, and collard greens seasoned to perfection. And of course, there's the ever-present aroma of barbecue wafting from a few eateries, promising tender, smoked meats paired with hearty side dishes.
For those mornings when you're looking for a cozy place to enjoy a cup of coffee and a hearty breakfast, there are delightful cafes dotted around town. These spots often become the gathering points for locals, where news is exchanged, stories shared, and where new residents soon find themselves becoming regulars, greeted by first names.
The town's dining scene isn't restricted to just traditional fare. As more folks move in, bringing with them diverse tastes and culinary experiences, Chapmansboro has seen the emergence of a few international dining spots. Whether it's a craving for spicy Mexican tacos, Italian pasta, or Asian stir-fries, there are a couple of spots that aim to satiate these global tastes.
Moreover, the farm-to-table movement has found its niche in Chapmansboro too. With its proximity to farmlands and a community that values sustainable practices, there are restaurants that focus on seasonal menus, sourcing ingredients locally. These establishments not only promise freshness but also give diners a chance to taste the very essence of Tennessee's produce.
Lastly, while the town may not have a bustling nightlife like bigger cities, there are charming pubs and diners where residents can enjoy a relaxing evening, perhaps with a locally brewed beer or a glass of wine, often accompanied by live music from local artists.
In all, Chapmansboro's dining scene, though modest in size, is big on flavors and heart. It reflects the town's embracing of both tradition and change, offering residents and visitors a culinary journey that's both familiar and refreshingly new.
Shopping and Entertainment
Nestled in the picturesque landscapes of Tennessee, Chapmansboro, while tranquil, offers its residents a decent array of entertainment and shopping options that encapsulate its small-town charm and evolving tastes.
When it comes to entertainment, the natural beauty surrounding Chapmansboro takes center stage. The Cumberland River provides a serene backdrop for leisurely days of fishing, boating, or just picnicking by its banks. For those who enjoy the outdoors, hiking trails wind their way through scenic terrains, often leading to vantage points that offer breathtaking views, especially during sunset.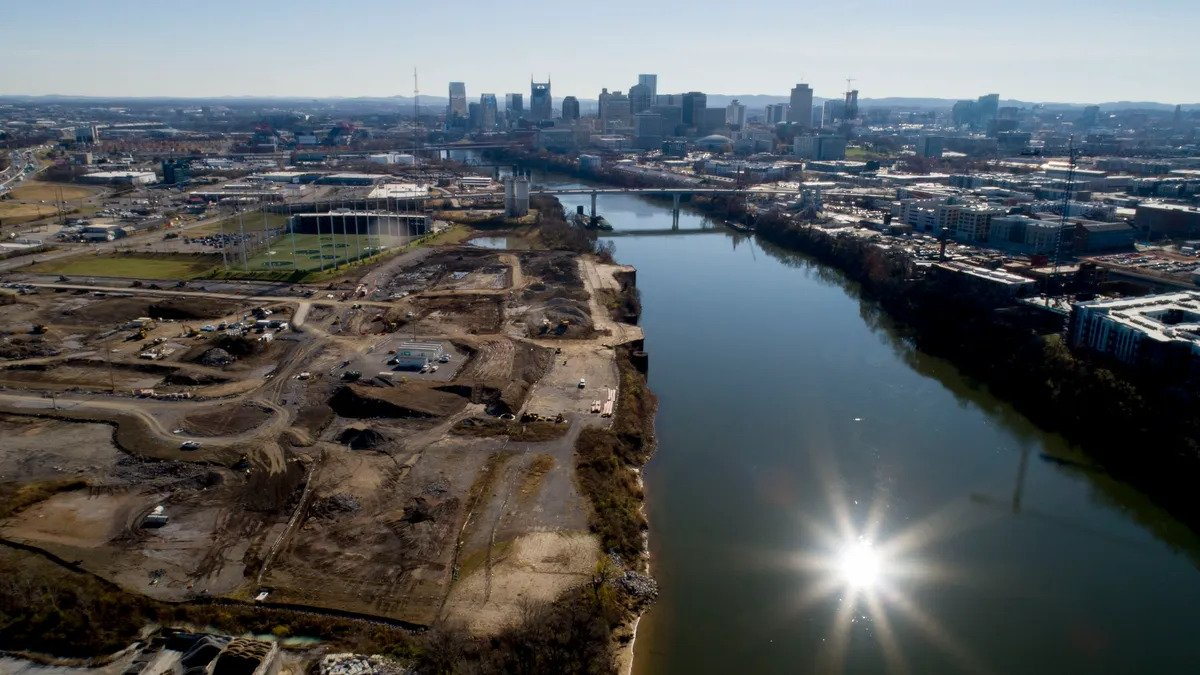 For the culturally inclined, local events and gatherings are frequent, often hosted in community centers or even open parks. From local band performances to seasonal festivals celebrating the town's history and traditions, there's often something happening that brings the community together. During summer evenings, it isn't rare to find open-air movie nights or musical concerts where families lay out their blankets, enjoying the show under a canopy of stars.
On the shopping front, Chapmansboro offers an intimate experience. Instead of sprawling malls or vast commercial centers, here, one can find boutique stores and local artisans showcasing their crafts. Whether it's handmade pottery, intricately designed jewelry, or even local produce like honey and jams, shopping in Chapmansboro often feels like discovering hidden gems. These establishments, often run by families who've been in the town for generations, add a personal touch to the shopping experience, where conversations flow freely, and stories of products' origins are shared with pride.
For those essential shopping sprees or when looking for a wider array of brands, there are a few larger stores and shopping centers on the outskirts, ensuring residents don't have to venture too far for their needs. It's this blend of the traditional and modern, local and global, that makes Chapmansboro's shopping scene unique.
In essence, entertainment and shopping in Chapmansboro reflect the town's character – rooted in tradition, yet open to change; intimate, yet accommodating. It's a place where simple pleasures are valued, and where community spirit enhances every experience.
Parks and Nature
Nestled amidst the natural beauty of Tennessee, Chapmansboro is a haven for those who seek solace in the embrace of nature. The town's parks and natural spots offer both residents and visitors a chance to recharge, explore, and simply bask in the tranquility that such places exude.
One of the undeniable jewels of Chapmansboro's natural offerings is the Cumberland River. This meandering river doesn't just offer a scenic backdrop to the town, but it's also a hub of activity. Residents often head to its banks for a relaxing day of fishing, or perhaps to set off on a canoeing adventure. On warm days, the gentle glistening of the river under the sun creates a picturesque scene that has inspired many a local artist.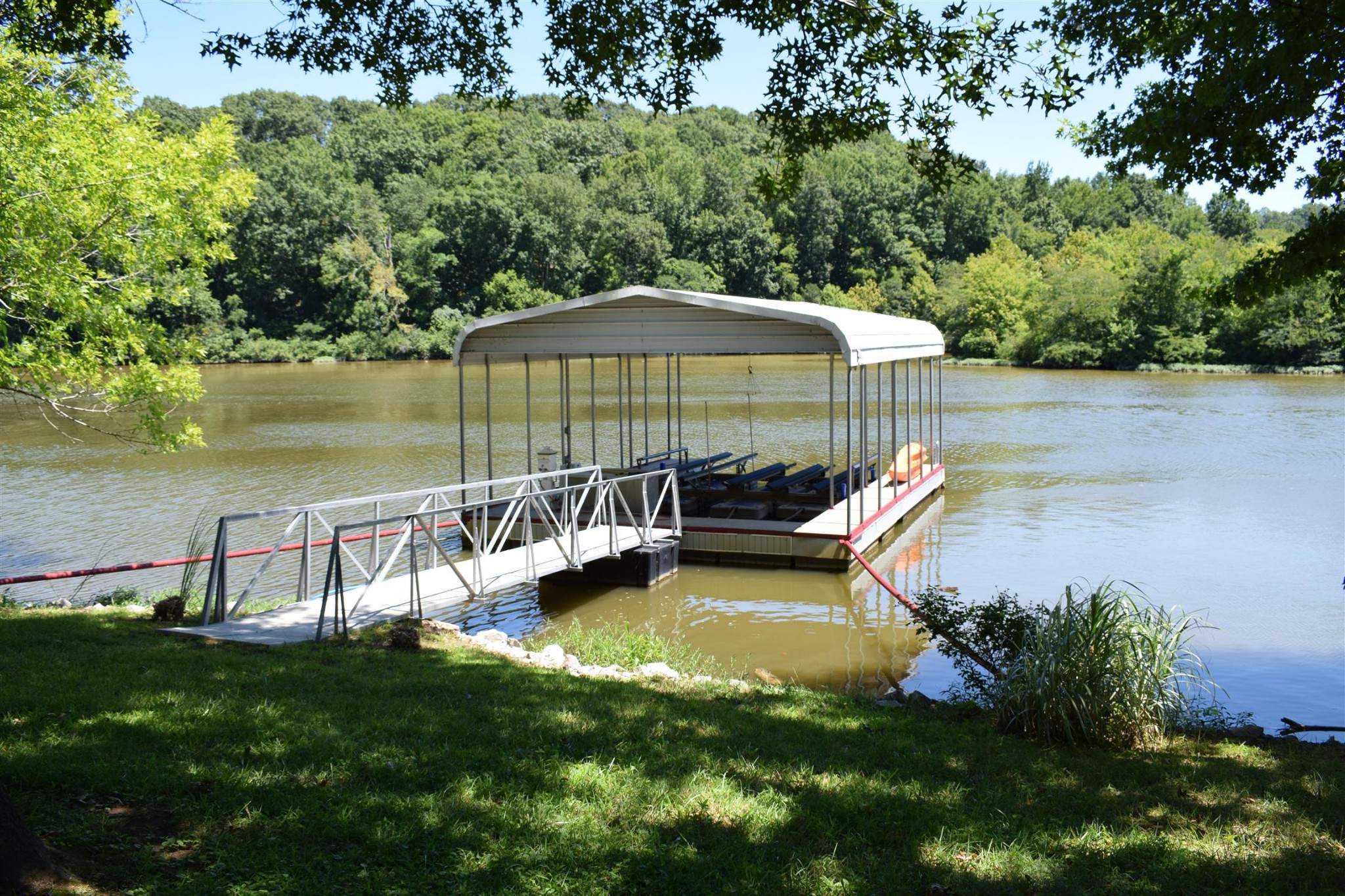 Chapmansboro Park is a favorite among families. This well-maintained park provides ample space for children to run around, playground equipment to keep them engaged, and shaded spots for picnics. On weekends, it's not uncommon to see families setting up for barbecues or playing frisbee, while children chase butterflies or engage in a friendly soccer match. The park often becomes the center of community events, from outdoor movie nights to seasonal fairs.
For those seeking a bit of an adventure, the nearby trails offer an opportunity to immerse oneself in the local flora and fauna. Whether you're a seasoned hiker or just looking for a leisurely walk, these trails cater to all. As you venture deeper, the sounds of the town fade, replaced by the melodies of chirping birds, rustling leaves, and the occasional distant call of a coyote. It's a therapeutic experience, reminding one of the simple joys of life.
Then there's the Chapmansboro Nature Reserve, a biodiverse haven for wildlife enthusiasts. Home to various bird species, small mammals, and a rich tapestry of plants, this reserve is a testament to the town's commitment to preserving its natural heritage. Whether you're bird-watching, photographing, or simply taking a stroll, the reserve offers a glimpse into Tennessee's rich ecological tapestry.
All in all, Chapmansboro's parks and natural spots offer a respite from the hustle and bustle of daily life. They are spaces where time seems to slow down, where memories are made, and where the beauty of nature is celebrated every day.
Business and Industry
Chapmansboro, TN, rooted in its rich history and heritage, presents an interesting blend of traditional industries and evolving business sectors. While the town retains its rustic charm, its business landscape has been subtly evolving to cater to its growing populace and changing times.
Historically, agriculture has been the backbone of Chapmansboro's economy. Even today, as you drive through the outskirts, you're likely to encounter sprawling farmlands that showcase a variety of crops, from corn to soybeans. Family-owned farms, some that have been around for generations, contribute significantly to the local market and even supply to neighboring regions. Additionally, livestock farming, particularly poultry and cattle, has a strong presence here, reflecting the town's deep agricultural roots.
Forestry is another traditional sector that has been pivotal to the town's economic structure. The dense woodlands surrounding Chapmansboro have, over the decades, provided timber for construction, furniture making, and even paper industries. Some local businesses have specialized in processing and selling these forest products, serving both local and external markets.
In recent years, with the influx of new residents and the changing demands of the population, there's been a noticeable rise in the service industry. Local eateries, boutique stores, and service-oriented businesses, from landscaping to home repair, have sprung up, catering to the daily needs and lifestyles of the locals.
Furthermore, with Chapmansboro's picturesque landscapes and serene environment, tourism has started to gain traction. While it may not be a bustling tourist hub, the town attracts those looking for quieter getaways, fishing trips by the Cumberland River, or hiking in its natural reserves. This has led to the sprouting of a few bed-and-breakfast establishments and tour services that highlight the town's natural and historical charms.
Lastly, while not a major industrial hub, Chapmansboro has seen the establishment of a few small-scale industries, especially in sectors like handicrafts, artisanal food products, and local brewing. These businesses, often family-run, provide a blend of traditional craftsmanship with contemporary tastes.
All in all, while Chapmansboro remains deeply connected to its agricultural and forestry roots, it's gradually embracing a diverse range of businesses, reflecting the town's adaptability and its residents' entrepreneurial spirit.
Airport and Transportation
Navigating to and from Chapmansboro, TN, while nestled in a more tranquil setting, is quite straightforward due to its relative proximity to key transportation hubs and services in the region.
For residents and visitors who prefer air travel, the closest major airport is the Nashville International Airport. Located in Nashville, it's roughly a 45-minute to an hour's drive from Chapmansboro, depending on traffic. This airport is quite extensive, offering a multitude of domestic flights and even several international connections. Whether you're planning a business trip, a vacation, or expecting guests from out of town, the convenience of having such a significant airport nearby can't be understated. It makes Chapmansboro easily accessible while still maintaining its serene atmosphere away from the hustle and bustle of major city centers.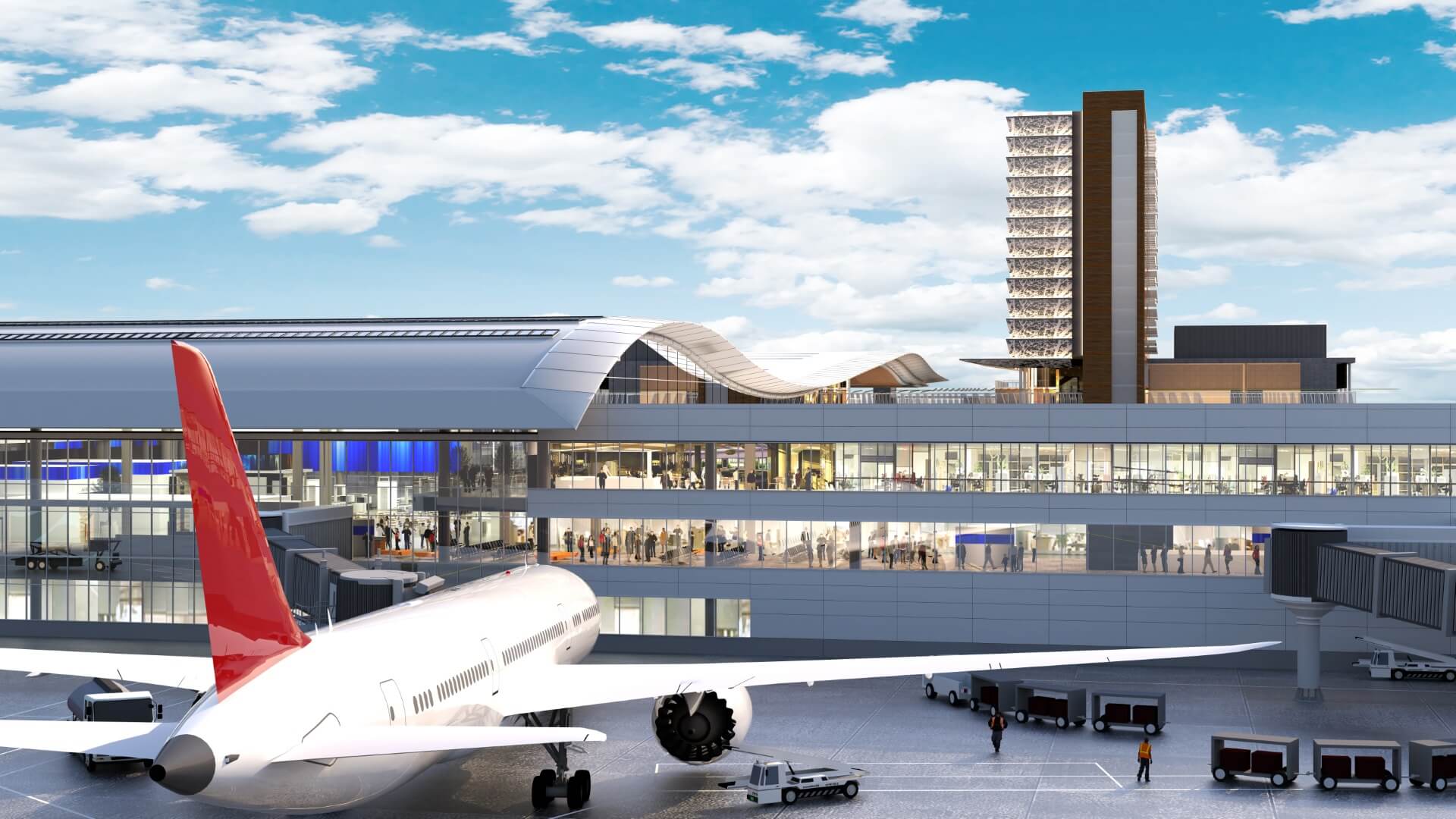 When it comes to public transportation within Chapmansboro, options are a bit more limited, reflecting the town's smaller scale and spread-out nature. However, there are local bus services that connect Chapmansboro with neighboring areas. These buses, while not as frequent as what you'd find in larger cities, are quite reliable and cater to the daily commuting needs of many residents, especially those who prefer not to drive.
For more extensive public transportation options, one might have to head towards Clarksville or Nashville, both of which have a broader range of services. Nashville, in particular, boasts a more developed public transportation network, including buses, shuttles, and even a commuter train system. Some residents of Chapmansboro find it convenient to drive to a nearby park-and-ride facility in the outskirts of Nashville and then use the city's public transport for their daily commute or city errands.
In essence, while Chapmansboro provides the charm of a quieter, more rural setting, it doesn't leave its inhabitants isolated. The town's strategic location ensures that larger transport hubs and more extensive public transportation options remain within a reasonable distance, providing the best of both worlds.
Weather
Chapmansboro, TN, like much of middle Tennessee, enjoys a symphony of seasons, each bringing its unique palette of colors, moods, and experiences. The town's location ensures that residents get to savor all four seasons, with each having its distinct charm.
Spring in Chapmansboro is a sight to behold. As winter's grip loosens, the town begins to burst into hues of pinks, whites, and greens. Dogwoods and cherry blossoms paint a picturesque scene, while the air gets infused with the sweet aroma of blooming flowers. It's a season of rejuvenation, where days gradually lengthen and the temperatures start to climb, offering a gentle warmth. Occasional rain showers grace the town, ensuring the landscape remains lush and vibrant.
Then comes summer, characterized by its warm and sometimes humid days. While temperatures can occasionally soar, the presence of the Cumberland River and the town's green canopy offer respite. It's a time for outdoor activities, be it lazy afternoons by the river, barbecues in the backyard, or enjoying the local festivals that often take place during these months. Evenings in summer have a languid quality, with golden sunsets and the chirping of cicadas.
Autumn, for many in Chapmansboro, is a favorite. The town undergoes a magical transformation as leaves change colors, creating a tapestry of oranges, reds, yellows, and browns. This season is more than just a visual treat; it's also a time when the air turns crisp, inviting residents to indulge in outdoor pursuits like hiking, apple-picking, or simply taking long drives to soak in the fall foliage. The autumnal ambiance is further complemented by the seasonal produce – think pumpkins, apples, and a host of other delights that feature prominently in local dishes.
Winter, while relatively mild compared to some northern regions, brings its own serenity. Temperatures drop, and Chapmansboro occasionally witnesses a blanket of snow, turning the town into a winter wonderland. It's a time for cozying up indoors, perhaps by a fireplace, enjoying hearty meals, and anticipating the festive season. Snowball fights, building snowmen, and the occasional snow day off from school or work add to the season's charm.
In essence, Chapmansboro offers its residents a full and varied climatic experience, ensuring that there's always something to look forward to as the calendar pages turn. Each season, with its distinct character, ensures that life in this lovely town remains ever dynamic and engaging.
Private and Public Schools
Education is an integral part of any community, and Chapmansboro, TN is no exception. The town's commitment to nurturing the next generation is evident in its array of both public and private educational institutions, catering to various preferences and needs.
Public schools in Chapmansboro are part of the Cheatham County School District, which prides itself on providing quality education to its students. These schools, from elementary to high school levels, are equipped with well-trained teachers, comprehensive curriculums, and a focus on holistic development. Beyond the academics, the public schools here emphasize extracurricular activities, be it sports, arts, or community engagement programs, ensuring students get a well-rounded experience. Parents often comment on the strong sense of community in these schools, where educators, parents, and students collaborate to create a conducive learning environment.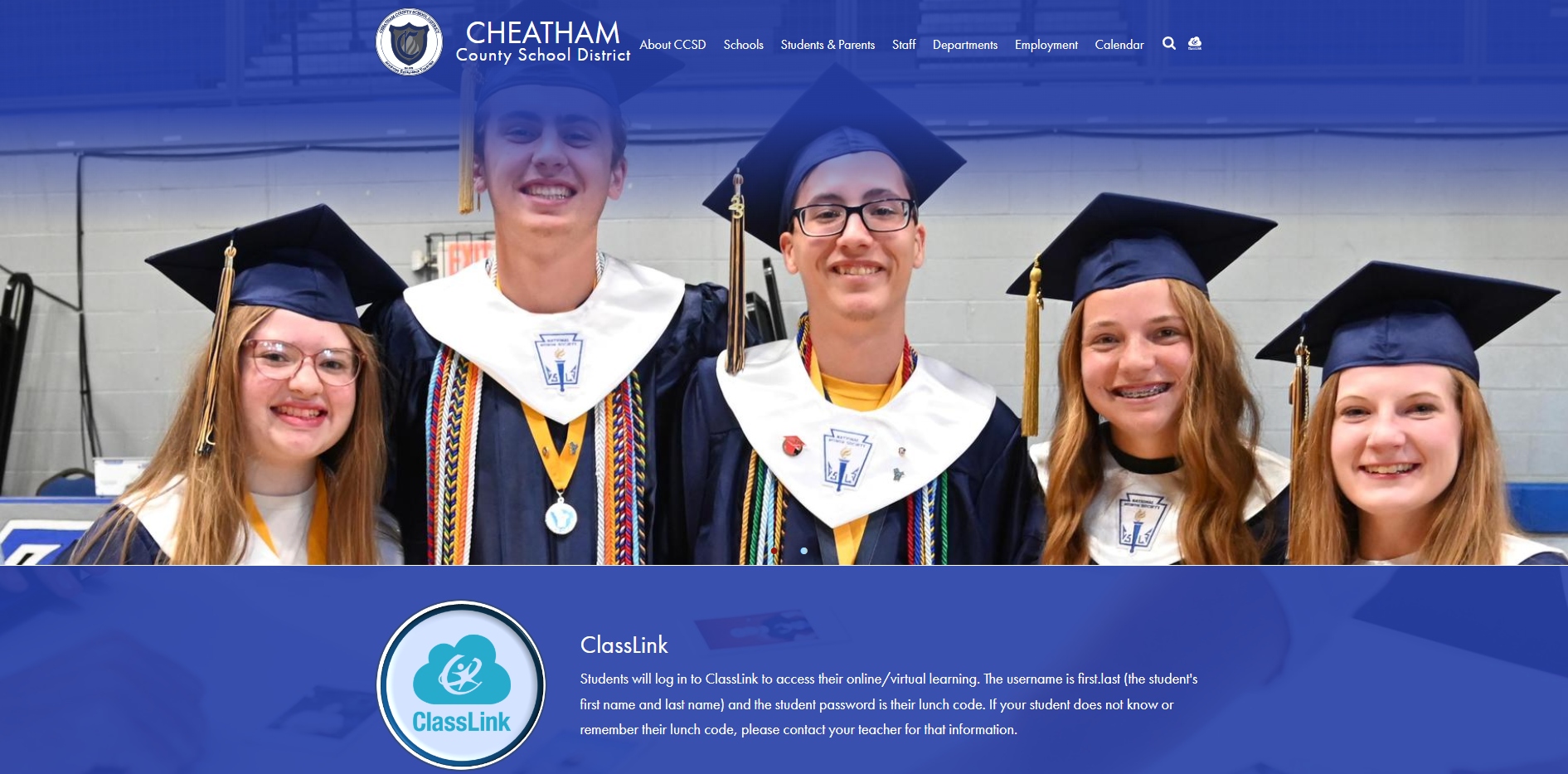 Private schools in Chapmansboro offer an alternative to the public school system, catering to families looking for a different educational approach or curriculum. These institutions often have smaller class sizes, which can mean more individualized attention for each student. While some private schools might have a religious affiliation, others might follow alternative educational philosophies or pedagogies. What's common across these institutions, however, is a commitment to academic excellence, character development, and fostering a love for lifelong learning.
One notable aspect of the schools in Chapmansboro, be it public or private, is the emphasis on community involvement. Given the town's close-knit nature, schools often host community events, fundraisers, and festivals, ensuring students remain connected to their roots and understand the value of community service.
In conclusion, Chapmansboro's educational landscape is diverse and robust. Whether families opt for public or private institutions, the town ensures that each child has access to a nurturing, enriching, and comprehensive educational experience, laying a strong foundation for their future endeavors.
History
Chapmansboro, TN, while modest in size today, carries with it a rich tapestry of history, echoing tales of early settlers, evolving landscapes, and the growth of a close-knit community.
The origins of Chapmansboro can be traced back to the early settlers who arrived in the region during the late 18th and early 19th centuries. Driven by the promise of fertile lands and the opportunity to carve out a new life on the American frontier, these pioneers laid the foundation of what would become a thriving community. The name "Chapmansboro" is believed to have been derived from one of the early families that settled in the area, showcasing the significant impact of early inhabitants on the town's identity.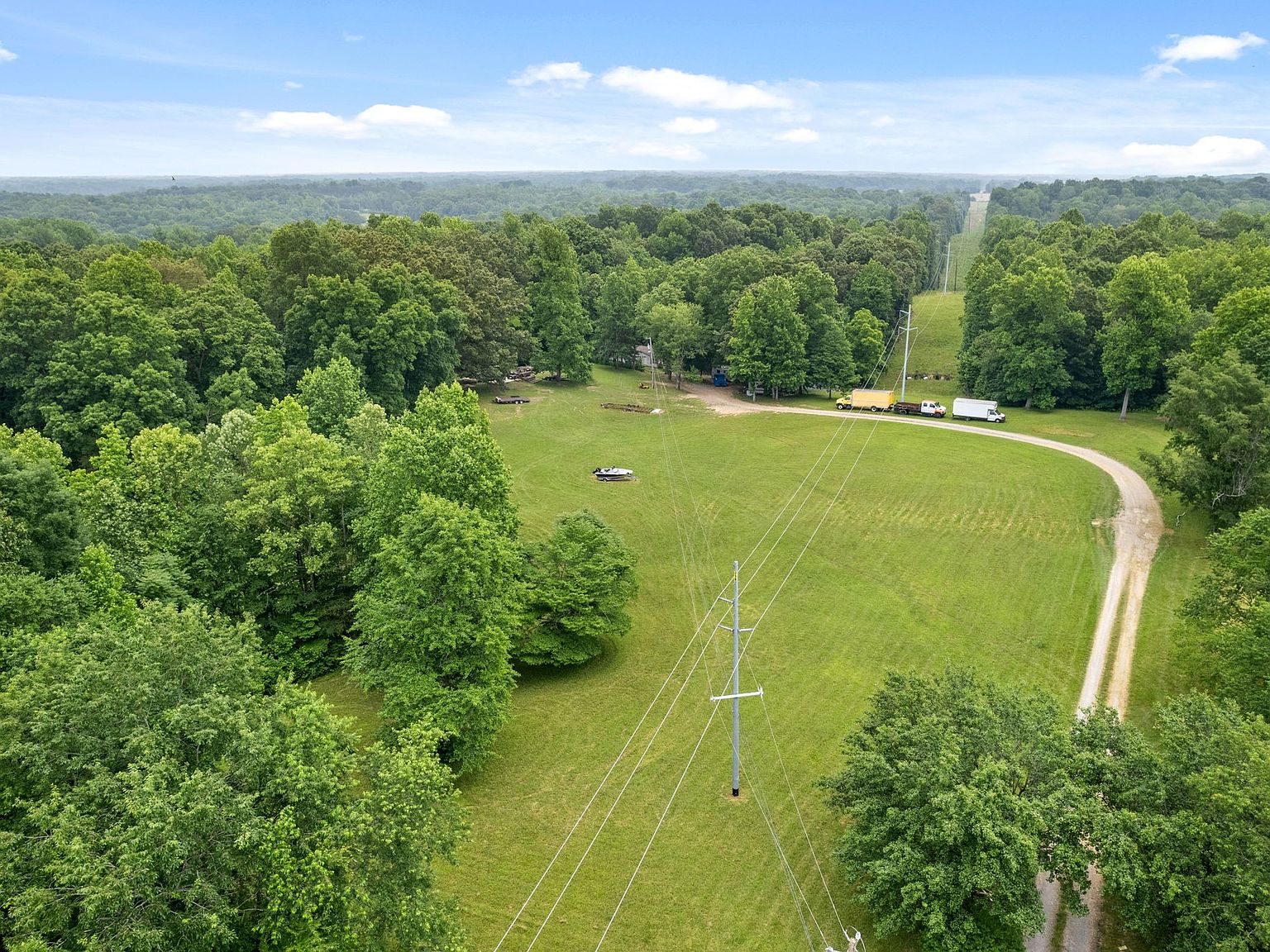 As with many towns in Tennessee, the Cumberland River played a pivotal role in Chapmansboro's growth. The river not only provided a means of transportation for goods and people but also brought with it fertile soils ideal for agriculture. Over the years, farming became an integral part of the community's economy and lifestyle. From tobacco to corn, the farms around Chapmansboro became a beacon of prosperity, drawing more settlers to the region.
The 20th century saw Chapmansboro evolve further, influenced by the broader changes sweeping across America. The advent of railroads, modern roadways, and industries led to shifts in the town's socio-economic landscape. Yet, despite these changes, Chapmansboro managed to retain its tight-knit community spirit, a characteristic that remains evident even today.
The architecture around town, too, provides silent testimony to its historical journey. From colonial-style homes to more modern structures, the buildings in Chapmansboro are like pages from a history book, each telling a unique story of the era they represent.
Today, as one meanders through Chapmansboro, there's a palpable sense of pride among its residents about their town's storied past. Conversations with locals often lead to delightful anecdotes, tales of generations past, and the shared history that binds the community together. In Chapmansboro, history isn't just remembered; it's cherished, celebrated, and passed down, ensuring future generations understand the roots from which they've sprung.