Chapel Hill, TN Homes for Sale
Chapel Hill, TN Homes for Sale
September 27, 2023
Nestled in the heart of Tennessee, Chapel is more than just a town—it's a community bursting with stories, traditions, and a warmth that's truly southern. If you're considering making the move to this picturesque enclave, you're not just choosing a place to live, but a way of life.
The charm of Chapel is not merely in its scenic landscapes or historical landmarks, but in the everyday moments that make life here genuinely special. Morning greetings from neighbors as you pick up the newspaper, the serene ambiance of the local parks, and the delightful aroma wafting from downtown eateries, all paint a picture of a community that thrives on connection and camaraderie.
Finding a home in Chapel, TN, is not just about square footage or the number of bedrooms. It's about discovering that perfect nook where memories will be made, from family barbecues in the backyard to cozy winter evenings by the fireplace. Whether you're on the lookout for a historic house with character, a modern condo with amenities, or a spacious family residence, Chapel's diverse housing market promises to cater to every preference and budget.
As you embark on this exciting journey of relocation, remember that Chapel offers more than homes—it offers a belonging. With its rich history, vibrant culture, and the promise of new beginnings, moving to Chapel, TN, could be the start of your next great adventure. Welcome to a town where every corner echoes with warmth, and every face greets you with a familiar smile. Welcome to Chapel.
Housing Market
Nestled amid Tennessee's rolling hills, Chapel's housing market is reflective of its rich heritage and evolving present. One of the first things newcomers notice is the diverse range of homes available. From historic antebellum estates that tell tales of bygone eras to contemporary residences that cater to modern sensibilities, there's a residence for every preference.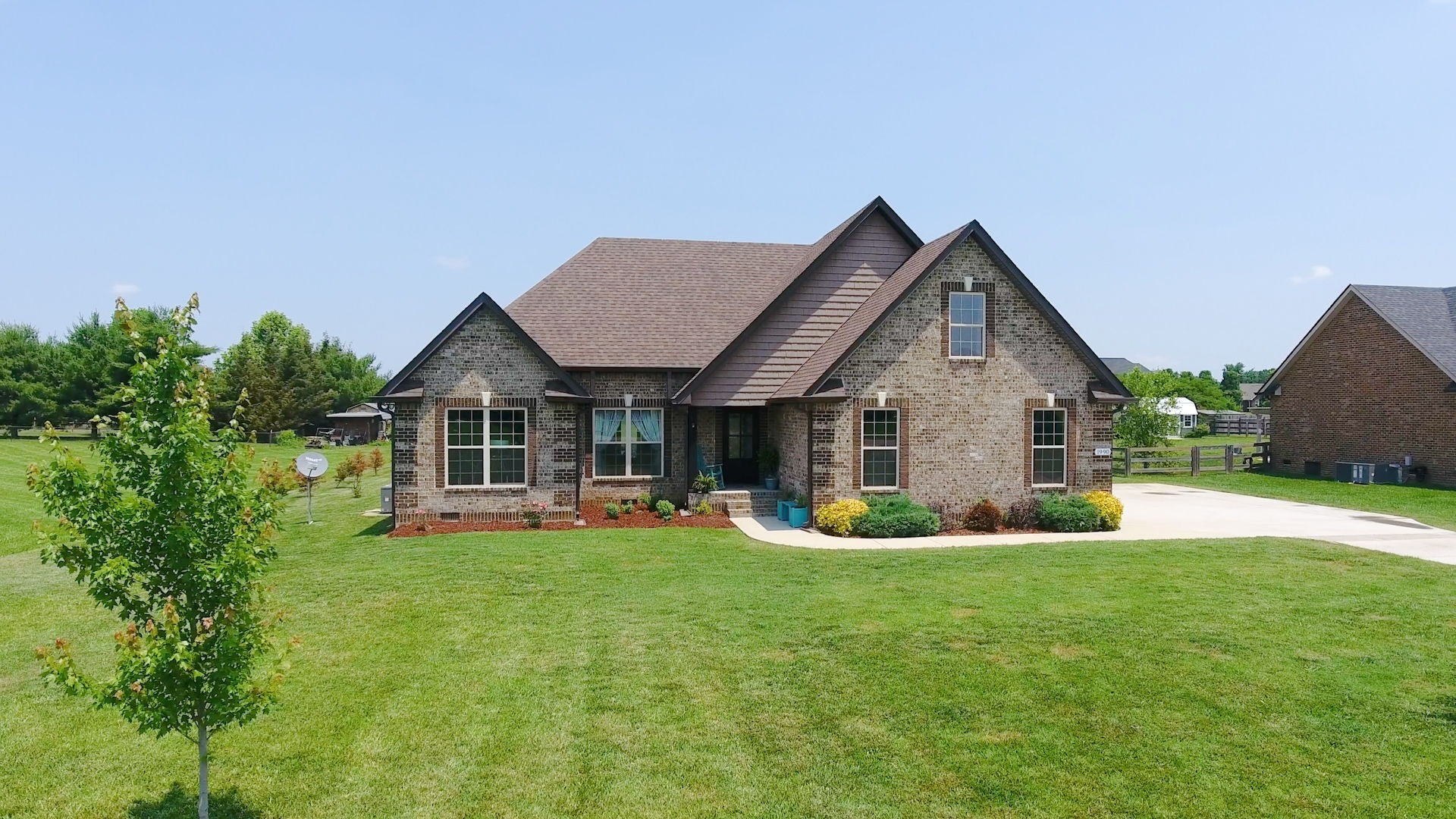 The town's commitment to preserving its history is evident in its architecture. Several restored Victorian and Craftsman-style homes line the streets of older neighborhoods, offering homeowners a touch of historical elegance. Many of these properties come with expansive gardens and mature trees, a nod to the town's past when homes were built with the luxury of space. On the other hand, newly developed areas of Chapel showcase more modern designs, with open floor plans, energy-efficient features, and smart home capabilities. These newer neighborhoods often come with community amenities, such as parks, swimming pools, and clubhouses, catering to a younger, more family-oriented demographic.
Price points in Chapel vary, making it accommodating for both first-time homebuyers and those looking to invest in luxury properties. The town's steady growth over recent years has seen an appreciation in property values, but it remains more affordable than some of its bustling neighboring cities. Moreover, the rental market in Chapel is also thriving. With a mix of apartments, townhomes, and single-family homes available for lease, those not yet ready to commit to buying have numerous options to choose from.
A unique facet of Chapel's housing market is its focus on community. Whether in the heart of the town or in its more suburban outskirts, neighborhoods often emphasize communal spaces and events. This characteristic encourages interactions and deepens the sense of belonging among its residents. It's not just about finding a house in Chapel; it's about finding a home.
Nearby Cities
Surrounding Chapel, TN are several cities that each come with their own distinct charm, housing markets, and lifestyles, offering potential residents a myriad of options to choose from.
Kingsville, just a short drive from Chapel, presents an energetic urban atmosphere. Its housing market is largely characterized by chic condos and stylish townhouses that appeal to young professionals and budding families alike. Kingsville has experienced an influx of tech startups, leading to a dynamic blend of historic charm and modern sophistication. Cafes, art galleries, and tech hubs line its bustling streets, providing residents with both employment and entertainment options.
In contrast, Pinegrove offers a more laid-back, suburban vibe. Its housing market predominantly features single-family homes, with expansive lawns and inviting porches, perfect for families craving space and peace. Pinegrove is known for its excellent school system, lush parks, and community events. It's a place where neighbors quickly become friends, and children spend their weekends playing in local sports leagues or exploring nature trails.
Larkspur, on the other hand, is the cultural heart adjacent to Chapel. With a thriving arts scene, its neighborhoods are a blend of historic homes and avant-garde studios. The housing market here can be a bit pricier due to its cultural significance, but it offers a unique living experience. Musicians, artists, and theater enthusiasts flock to Larkspur for its rich tapestry of events, workshops, and festivals. The local eateries and artisan shops reflect the city's creative spirit, making it a haven for those who appreciate the finer, artistic aspects of life.
Lastly, there's Brookford, renowned for its scenic landscapes and outdoor activities. The housing market here leans towards ranch-style homes and cottages, many with breathtaking views of the surrounding mountains and lakes. Brookford is an adventurer's paradise, boasting hiking trails, water sports, and camping spots. Those who prioritize a life intertwined with nature will find Brookford's offerings irresistible.
Top Neighborhoods
When exploring the charm of Chapel, TN, certain residential neighborhoods particularly stand out, each offering its distinct flavor and allure to potential residents.
Maplewood Lane is often the first recommendation for young families. A harmonious blend of traditional and modern homes, the streets are canopied by mature oak trees, providing shade for the children who often play outdoors until sunset. The community here is tight-knit, with seasonal block parties, yard sales, and an active neighborhood watch. Add to this the proximity of Maplewood Elementary, one of Chapel's top-rated schools, and it's clear why families are drawn to this locale.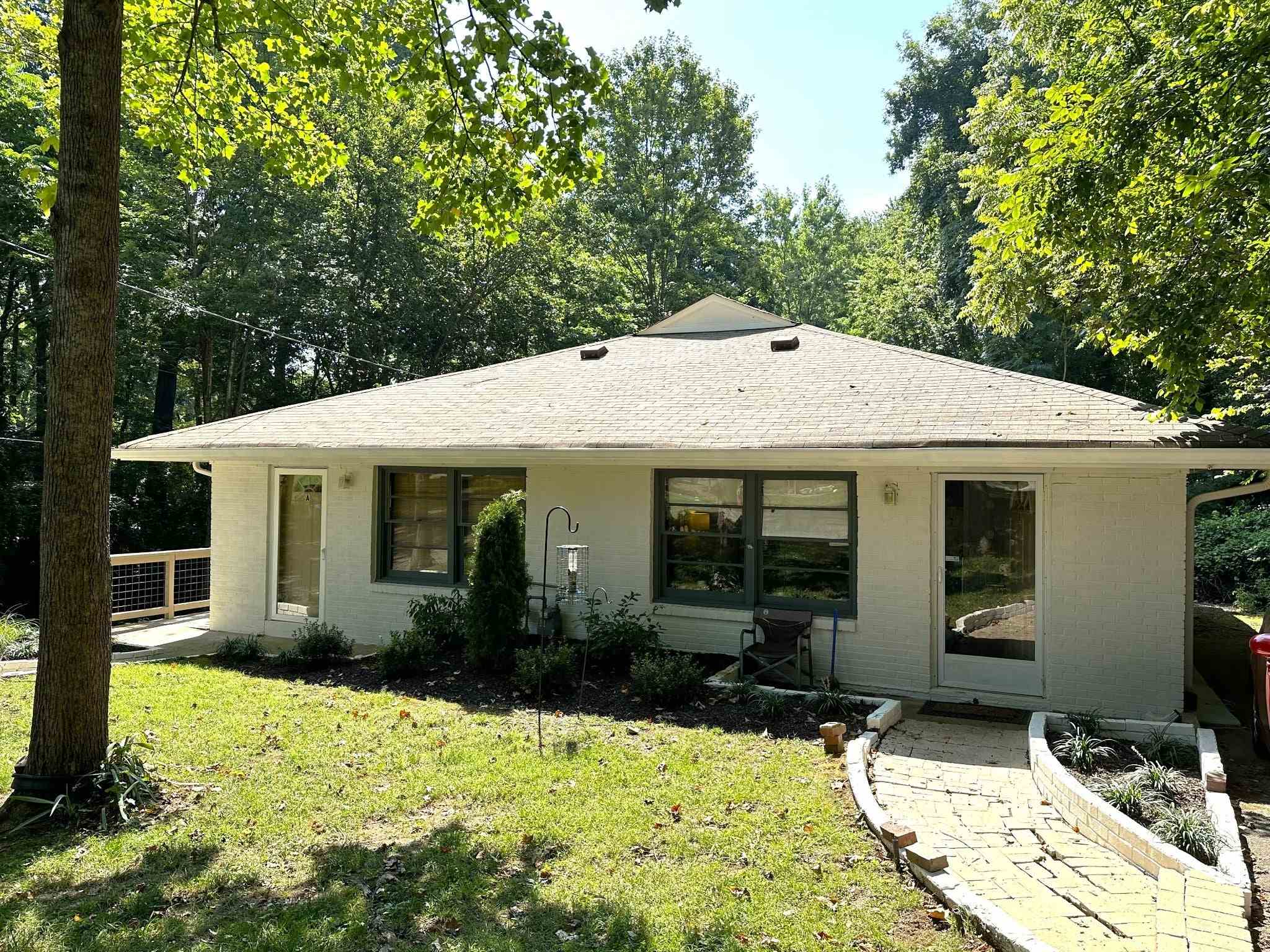 Then there's Riverside Drive, aptly named for its stunning views of the Chapel River. These homes often boast of larger lots, with backyards gently sloping towards the water. For those who cherish serene morning walks or the option to canoe at a whim, Riverside Drive is a slice of paradise. The homes here, many of which exhibit craftsman and colonial architectural styles, have a timeless elegance about them.
For a more urban vibe, many professionals are gravitating towards the lofts and apartments of The Downtown Quarter. This rejuvenated part of Chapel marries the old with the new, where historic brick buildings house modern living spaces. With cafes, boutique shops, and co-working spaces just a short stroll away, The Downtown Quarter has become a hub for the young and entrepreneurial. Its lively ambiance is contrasted by pockets of green spaces, perfect for those mid-day breaks or weekend picnics.
Lastly, Beacon Hill offers a sense of exclusivity without the pretentiousness. As one of Chapel's older neighborhoods, it's characterized by grand manors and meticulously manicured gardens. While the homes here are undoubtedly more upscale, the residents pride themselves on their community spirit, often rallying together for philanthropic causes or to support local arts. Beacon Hill isn't just about grandeur; it's about heritage and community bonding over shared values.
Top Condos & Townhomes
In the heart of Chapel, TN, there's a rising trend favoring condo and townhome living, offering a blend of urban convenience and community spirit. Several communities have emerged as local favorites, each boasting its own unique allure.
The Urban Nest stands out prominently in Chapel's skyline. Located strategically near the downtown core, this contemporary community offers modern amenities that appeal to both the young and young-at-heart. Think rooftop gardens with panoramic views, a state-of-the-art gym, and co-working spaces that make working from home a delight. The units themselves are designed with a minimalist aesthetic, featuring floor-to-ceiling windows and open floor plans. For those who thrive in the heartbeat of the city, The Urban Nest is a top choice.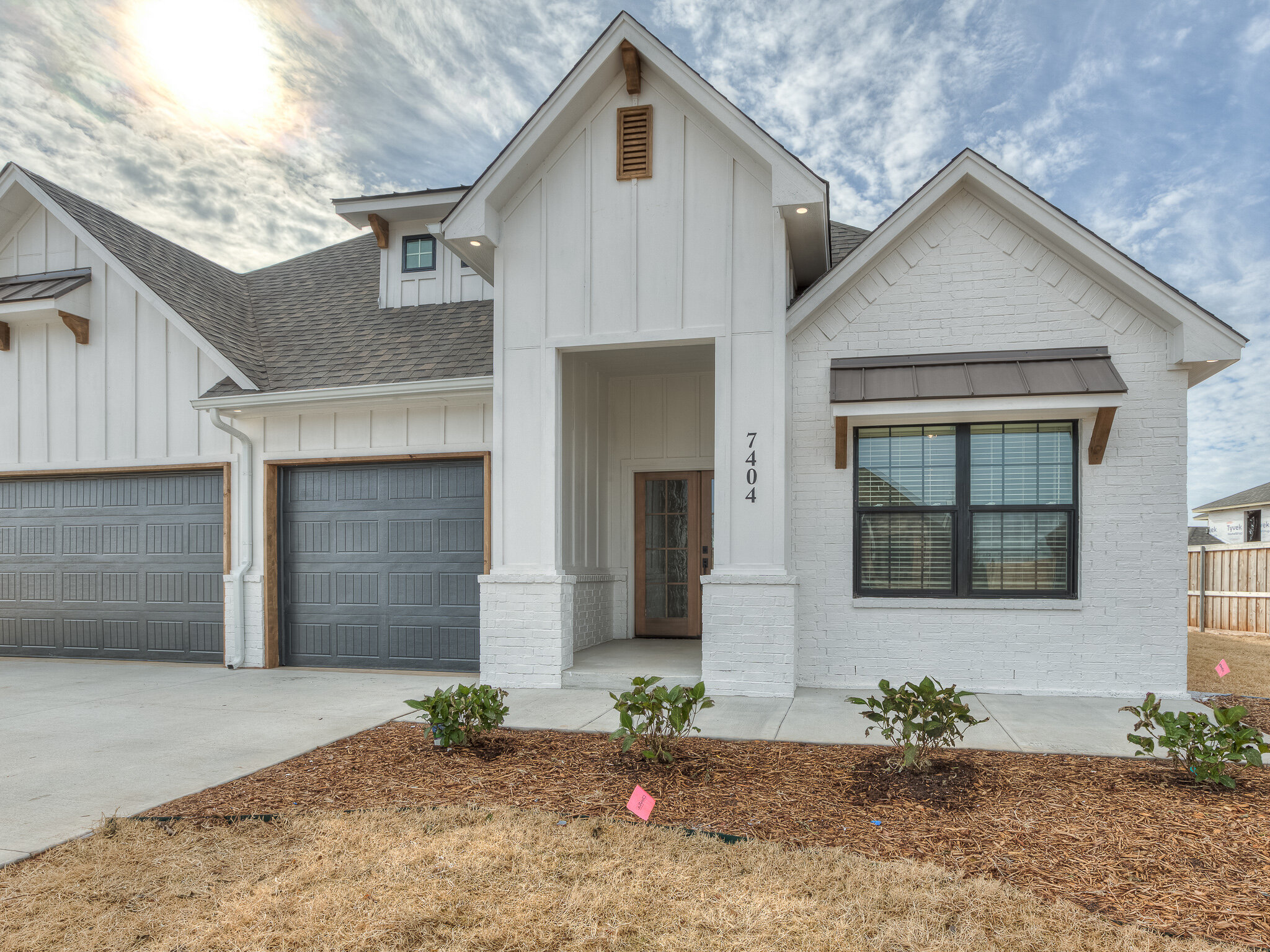 A stone's throw from Riverside Park is the Waterfront Residences. As the name suggests, residents here get the luxury of waking up to tranquil river views. These townhomes, characterized by their sleek design and eco-friendly features, offer a serene escape from the hustle and bustle. Private boardwalks, outdoor communal spaces, and even a small marina for water enthusiasts make this community particularly desirable.
The Terraces at Chapel Green offer a slightly different vibe. Situated near the edge of town, this community combines the best of urban and suburban living. With multi-level townhomes surrounding a central courtyard, residents here enjoy the communal pool, playground, and barbecue areas. It's common to see impromptu gatherings and children playing, making it a warm and welcoming space for families and singles alike.
Lastly, The Artisan Lofts have become a hub for Chapel's creative souls. Located in a refurbished warehouse, this community has retained much of the building's original character. Exposed brick walls, high ceilings, and large, airy spaces make each unit unique. The ground floor houses art studios and galleries, allowing residents to immerse themselves in the vibrant local art scene. It's more than just a place to live; it's a space that nurtures creativity and community.
Cost of Living
When considering a move to Chapel, TN, many potential residents are pleasantly surprised by its cost of living, especially when compared to other metro cities in the USA.
Chapel offers an interesting juxtaposition in that it provides many amenities and attractions often associated with larger cities, but without the accompanying high price tag. For instance, when you compare Chapel's housing costs to cities like San Francisco, New York, or Los Angeles, there's a significant difference. While in those major cities, you might find yourself paying premium prices for a studio apartment, in Chapel, the same budget could fetch you a spacious home or a condo in a prime location.
Dining and entertainment costs in Chapel also offer a welcome reprieve. Whereas a night out in cities like Chicago or Miami could make a noticeable dent in one's monthly budget, in Chapel, residents find that they can enjoy a quality evening out - be it dining at a good restaurant or catching a show - without the sticker shock.
Transportation and general day-to-day expenses are another area where Chapel shines. With shorter commutes and a relatively efficient public transportation system, residents often report spending less on fuel and vehicle maintenance. Additionally, essentials like groceries, utilities, and healthcare services tend to be more affordable in Chapel compared to other metropolitan areas.
However, it's not just about numbers. While Chapel offers a more affordable lifestyle, it doesn't compromise on quality. The city boasts excellent schools, thriving arts and culture scenes, and ample recreational opportunities. So, while many of the nation's larger cities come with a certain prestige and a vast array of amenities, Chapel offers a balanced blend of affordability and quality, making it a compelling option for those looking to get more bang for their buck.
Restaurants and Dining
When it comes to tantalizing one's taste buds, Chapel, TN doesn't disappoint. The city boasts a culinary scene that is both diverse and deeply rooted in Southern traditions, making dining out a delightful adventure for both residents and visitors alike.
At the heart of Chapel's dining scene is Main Street, where one can find an eclectic mix of eateries. From the comforting aroma of "Mama B's Southern Kitchen" to the spicy scents wafting from "Chapel Chilies", a Mexican bistro, there's something for every palate. Mama B's, in particular, has been a town staple for decades, drawing patrons in with its famous buttermilk fried chicken and collard greens, a dish that many claim is reminiscent of their own grandmother's cooking.
For those with more global tastes, "La Bella Vita" offers an authentic Italian experience. Housed in a restored Victorian building, its ambiance is as captivating as its menu. Freshly made pastas, wood-fired pizzas, and a wine list that's a nod to Italy's finest vineyards have made this place a favorite for romantic dinners and special occasions.
Chapel also embraces the farm-to-table movement with "Greens & Grains", a modern eatery focusing on fresh, local, and organic produce. Here, even the simplest salad is transformed into a gastronomic delight, with ingredients sourced from nearby farms. Their weekend brunch, featuring avocado toasts, organic omelettes, and freshly squeezed juices, has a loyal following, with queues often forming outside.
Of course, no mention of Chapel's dining scene would be complete without highlighting the myriad of charming cafes dotted around town. "The Morning Brew" stands out with its artisanal coffees and pastries. It's a popular spot for both early risers catching the sunrise and late-night owls seeking a caffeine fix.
In essence, Chapel's culinary offerings are a reflection of its diverse community and its deep appreciation for both tradition and innovation. Whether you're craving soul food, international cuisines, or fresh organic fare, Chapel's restaurants ensure that every meal is an experience to savor.
Shopping and Entertainment
Chapel, TN isn't just a haven for gastronomes; it's also a vibrant hub for entertainment and shopping, catering to a broad spectrum of tastes and preferences.
When it comes to entertainment, the Chapel Playhouse is an absolute gem. Housed in a renovated 19th-century building, it's the epicenter of the town's performing arts. On any given weekend, you might find a local theater troupe performing a classic play, a contemporary dance ensemble showcasing their latest choreography, or an indie band holding their album release concert. It's this eclectic mix that keeps locals and visitors coming back for more.
For movie aficionados, the Starlight Cinema offers a blend of blockbuster hits, indie films, and occasional film festivals. This isn't your average cinema; think plush seating, gourmet popcorn flavors, and a bar serving craft beers and wines. It's the perfect spot for a cozy date night or a laid-back evening with friends.
Shoppers, too, find their paradise in Chapel. The Old Town Market, with its cobblestone streets and vintage lampposts, offers a unique shopping experience. Independent boutiques, artisanal craft stores, and antique shops line the streets. "Lila's Boutique" is a local favorite, known for its curated collection of bohemian dresses and handcrafted jewelry. Meanwhile, "Timeworn Treasures" is the go-to spot for those hunting for vintage finds and antiques.
For more contemporary shopping options, the Chapel Mall, located on the outskirts of town, houses a mix of national and international brands. From high-end fashion stores to tech hubs, this modern retail space caters to every shopping need. The mall is also home to a spacious food court, a children's play area, and occasionally hosts pop-up events and workshops, making it more than just a shopping destination.
Whether you're in the mood for an evening of culture, a cinematic adventure, or some retail therapy, Chapel, TN ensures you're spoilt for choice. The town effortlessly combines its rich history with modern entertainment and shopping venues, promising something for everyone.
Parks and Nature
The natural beauty of Chapel, TN is undeniably one of its most captivating features, and the town's parks and outdoor spaces reflect this rich heritage of greenery and serenity.
One of the most frequented spots is Whispering Pines Park. Spanning several acres, it's a verdant oasis that offers residents a respite from the urban hustle. With a sparkling pond at its center, families often spend sunny afternoons picnicking by its banks, while anglers can be seen casting their lines, hoping for a catch. The park also boasts a series of gentle hiking trails that meander through pine forests, apt for those seeking a tranquil walk amidst nature.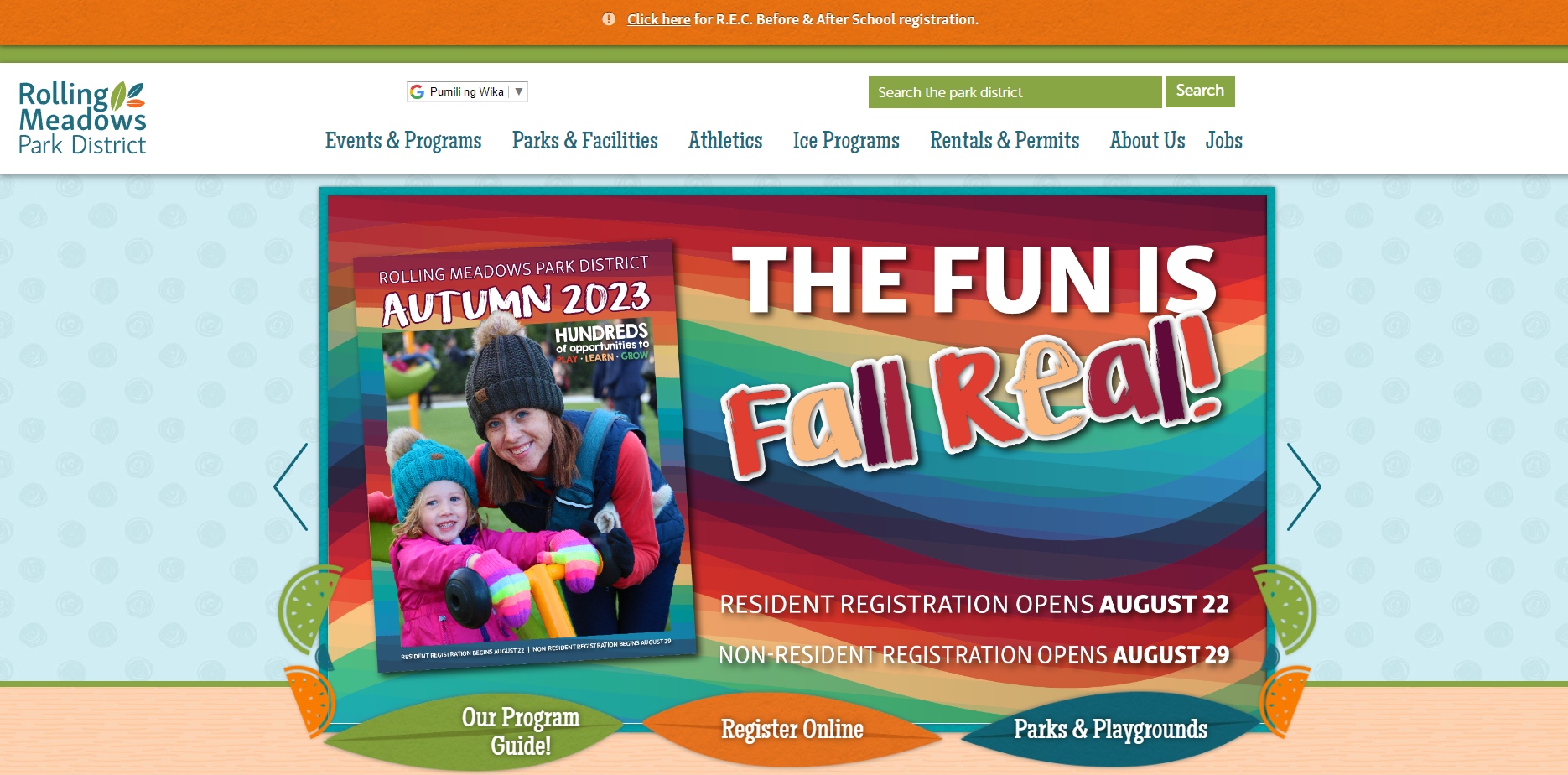 For those who prefer a more active engagement with nature, Rolling Meadows Park is a go-to destination. Its vast open fields are a hub for local sports enthusiasts, hosting everything from soccer matches to frisbee tournaments. Children are particularly fond of the park's playground, which is designed with a nature theme, blending seamlessly into the surroundings. And, for the early risers, the park offers a spectacle at dawn, with the meadows often bathed in a golden hue, a sight that's become a favorite for local photographers.
Then, there's Chapel's Riverside Promenade, which skirts along the Chapel River. Perfect for leisurely strolls, jogging, or cycling, this paved pathway offers stunning views of the river, especially during sunset. Along the promenade, there are several spots equipped with benches and gazeboes, ideal for taking a moment to relax and soak in the views. It's not uncommon to spot artists with their easels, capturing the scenic beauty of the river and its surroundings.
Nature enthusiasts also rave about the Chapel Bird Sanctuary, a haven for bird watchers and those interested in local wildlife. Positioned on the edge of town, this sanctuary is home to several indigenous bird species, making it a delightful spot for both learning and relaxation.
Chapel, TN, with its myriad of parks and nature options, reinforces the belief that a town can flourish while still preserving and celebrating its natural beauty. Whether you're a nature lover, a fitness enthusiast, or someone who just loves a breath of fresh air, Chapel ensures you're always close to a slice of nature's best.
Business and Industry
At the heart of Chapel, TN's growth and vibrancy lies its diverse array of businesses and industries that have called the town home for years and, in some cases, even decades.
Perhaps the most recognizable is the Chapman Textiles Mill, located on the eastern edge of Chapel. This historical establishment dates back to the early 1900s and has been a cornerstone of the local economy. Even today, with its iconic brick facade and towering chimneys, it produces a significant portion of the region's fabrics, weaving together the town's rich history with its contemporary aspirations.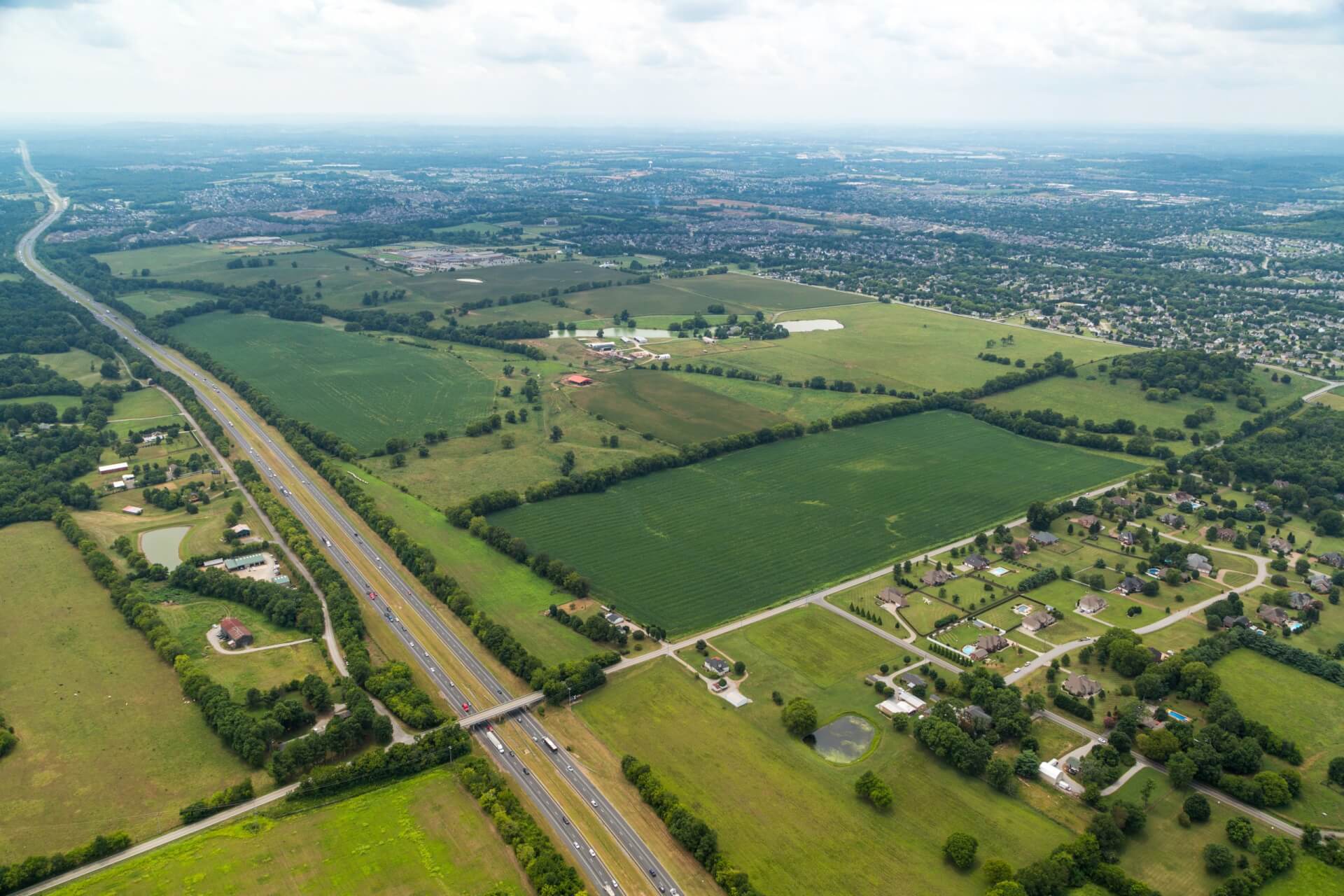 In recent years, Chapel has also seen a surge in tech start-ups, driven by a new generation of innovative minds. The Downtown Tech Hub is a testament to this shift, housing a myriad of young companies focused on everything from software development to green technologies. The presence of these start-ups has not only added to the town's economic robustness but also attracted a younger, dynamic workforce, infusing the town with fresh energy and ideas.
Agriculture, a traditional mainstay of Chapel, continues to play a pivotal role. The vast farmlands surrounding the town are dotted with family-owned farms producing everything from corn to dairy. The weekly Farmer's Market at Central Plaza showcases the best of Chapel's produce, with local farmers proudly presenting their fresh harvest, dairy products, and artisanal cheeses. The town's commitment to supporting local produce is evident in its flourishing agri-tourism, drawing visitors keen to experience farm stays and pick-your-own produce adventures.
Lastly, the tourism and hospitality sector can't be overlooked. With its rich history, natural beauty, and cultural offerings, Chapel has always been an attractive destination. Local bed-and-breakfasts, boutique hotels, and eateries have thrived, offering visitors a taste of Chapel's unique blend of southern charm and modern amenities.
In essence, the blend of historical industries with emerging sectors gives Chapel, TN, its distinct business landscape, ensuring a balanced and sustainable growth trajectory for the town and its residents.
Airport and Transportation
One of the main advantages of living in or visiting Chapel is its proximity to Carter International Airport. Situated just a 45-minute drive away, Carter International is well-connected with major domestic and some international destinations. For those in Chapel who frequently fly, whether it's for business or pleasure, having an airport so close is certainly a boon. Plus, for out-of-town guests or business associates, this proximity ensures that Chapel is never too far away from their itinerary.
As for getting around within Chapel, the town has invested considerably in its public transportation infrastructure. The Chapel Metro Transit (CMT) operates a fleet of buses that crisscross the town, connecting key neighborhoods, business districts, and recreational spots. The routes are designed to ensure that no part of Chapel is left out, making the CMT buses a reliable and affordable mode of transport for many residents.
Additionally, the town recently introduced a bike-sharing program in response to the increasing demand for eco-friendly transportation options. With numerous pick-up and drop-off stations spread across Chapel, residents and even visitors can easily rent a bike for their commutes or leisure rides. It's become particularly popular among the younger residents and those keen on making a smaller carbon footprint.
For those who prefer trains, the Chapel Central Station serves as the primary hub for regional rail connections. Regular train services link Chapel to neighboring towns and cities, making it convenient for daily commuters or those planning a quick weekend getaway.
All in all, whether you're jetting off to a distant location or simply navigating the charming streets of Chapel, the town has ensured that you have a range of transportation options at your disposal.
Weather
It's as much a topic of conversation as any other aspect of life in this picturesque town. The seasons here have their distinct personalities, each bringing with it a unique charm and rhythm.
Let's start with spring, which in Chapel is a genuine delight. As the chill of winter recedes, the town finds itself cloaked in a blanket of blossoming flowers and budding trees. The air feels fresh, filled with the scent of blooming magnolias and cherry blossoms. It's the time when residents eagerly venture outdoors, taking in the rejuvenated greenery and the gentle warmth. This season often brings with it light, sporadic showers, but they merely add to the freshness, leaving the town glistening under a soft sunlight.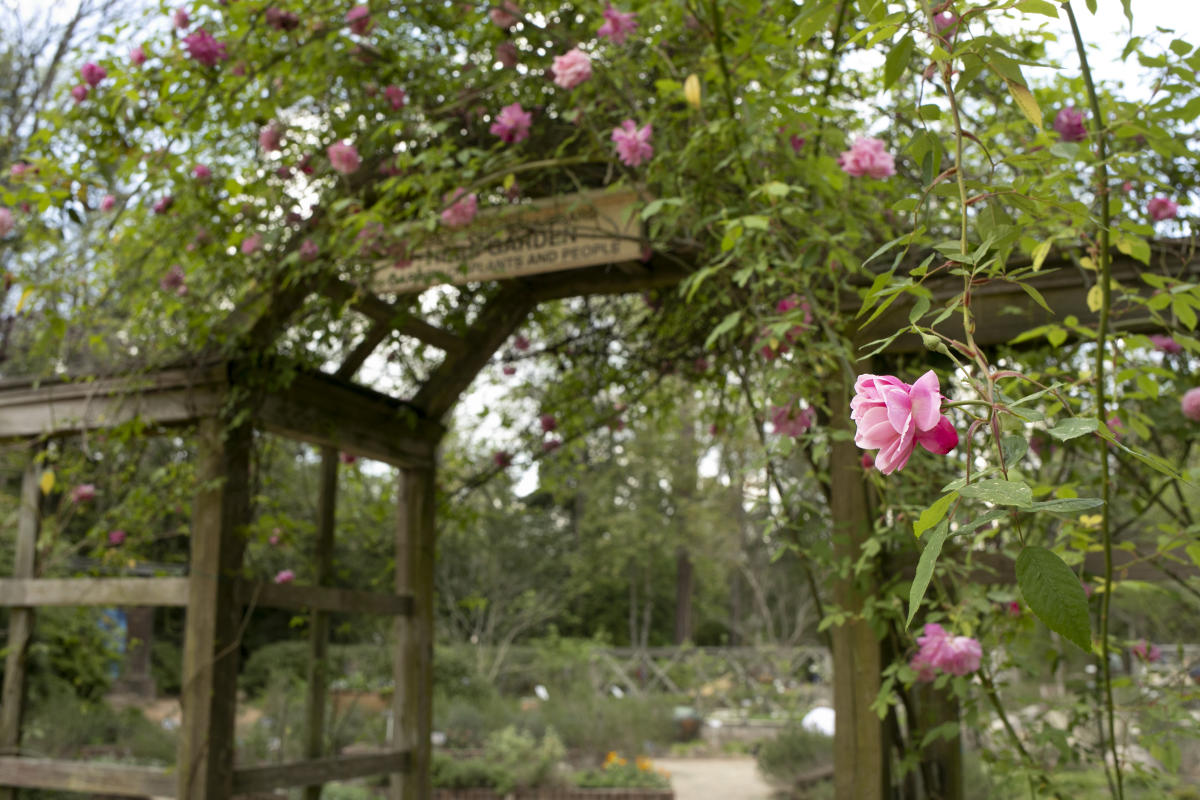 Then comes summer, characterized by its sunny days and warmer temperatures. It's not the scorching heat you might find in other parts of the country, but a mellow warmth that invites picnics in the park, barbecues in the backyard, and lazy afternoons by the pool. Of course, being in the South, Chapel does experience the occasional thunderstorm during summer, but they often pass as quickly as they come, leaving behind cooler breezes and vibrant rainbows.
Autumn in Chapel is nothing short of a painter's dream. The foliage undergoes a dramatic transformation, with hues of gold, orange, and deep red adorning the town's landscapes. It's the perfect season for those long drives through the countryside or cozying up with a good book and a cup of cider. The air turns crisp, and there's a palpable excitement as the town prepares for the upcoming holidays.
Winter, while milder than many northern counterparts, brings its own set of joys to Chapel. Snowfall isn't a frequent guest, but when it does visit, it lends the town a serene, almost magical quality. Residents can often be seen building snowmen or engaging in friendly snowball fights. The colder temperatures are an excellent excuse for fireplace gatherings, hot cocoa, and the joy of the holiday season.
In essence, Chapel, TN, offers a balanced blend of all four seasons, allowing its residents to experience the myriad moods and colors of Mother Nature. Whether you're a lover of the sun or a fan of the snow, Chapel ensures there's always something in the weather to look forward to.
Private and Public Schools
Education is a pillar of any community, and in Chapel, TN, it's evident that the town holds the academic growth of its younger residents in high regard. The schools here, both public and private, reflect Chapel's dedication to fostering a strong educational foundation.
The public school system in Chapel, governed by the Chapel District School Board, comprises a network of elementary, middle, and high schools that cater to a diverse student body. Chapel High, the town's flagship public school, is especially renowned for its strong emphasis on both academic excellence and extracurricular activities. With its state-of-the-art facilities, dedicated faculty, and a broad curriculum, it's no wonder that the school boasts commendable graduation rates and college placements year after year. The town's public schools are also characterized by their focus on inclusivity, ensuring that students from all backgrounds and abilities feel valued and supported.
On the private school front, Chapel boasts several esteemed institutions that offer tailored educational experiences. St. Margaret's Academy is one such gem, known for its rigorous academic program combined with a rich tradition in arts and humanities. Being a smaller institution, St. Margaret's prides itself on its close-knit community and the individual attention it offers its students. There's also the Chapel Montessori School, which has gained a reputation for its innovative teaching methods and emphasis on holistic child development. Parents often appreciate the school's approach to nurturing both the intellectual and emotional growth of its students.
For families considering alternative educational philosophies, the Chapel Waldorf School offers a unique curriculum, emphasizing experiential learning and the development of a child's imagination and creativity. It's a space where students are encouraged to explore, question, and engage deeply with the world around them.
In summary, Chapel, TN, with its array of public and private schools, ensures that families have ample choice when it comes to their child's education. The town's commitment to providing quality educational experiences is palpable, making it a desirable destination for families prioritizing academic growth and enrichment.
History
Delving into the history of Chapel, TN, is like turning the pages of a novel rich with tales of grit, innovation, and community spirit. Situated along the banks of the serene Chapel River, the town's origins are rooted in humble beginnings.
Chapel's story begins in the early 1800s when settlers, drawn by the fertile lands and the promise of prosperity, began to establish their homes and farms here. The river played an instrumental role in those early days, not just as a source of water but also as a means of transportation and trade. The riverbanks soon saw the establishment of mills and trade posts, which became hubs of activity, drawing more settlers to the area.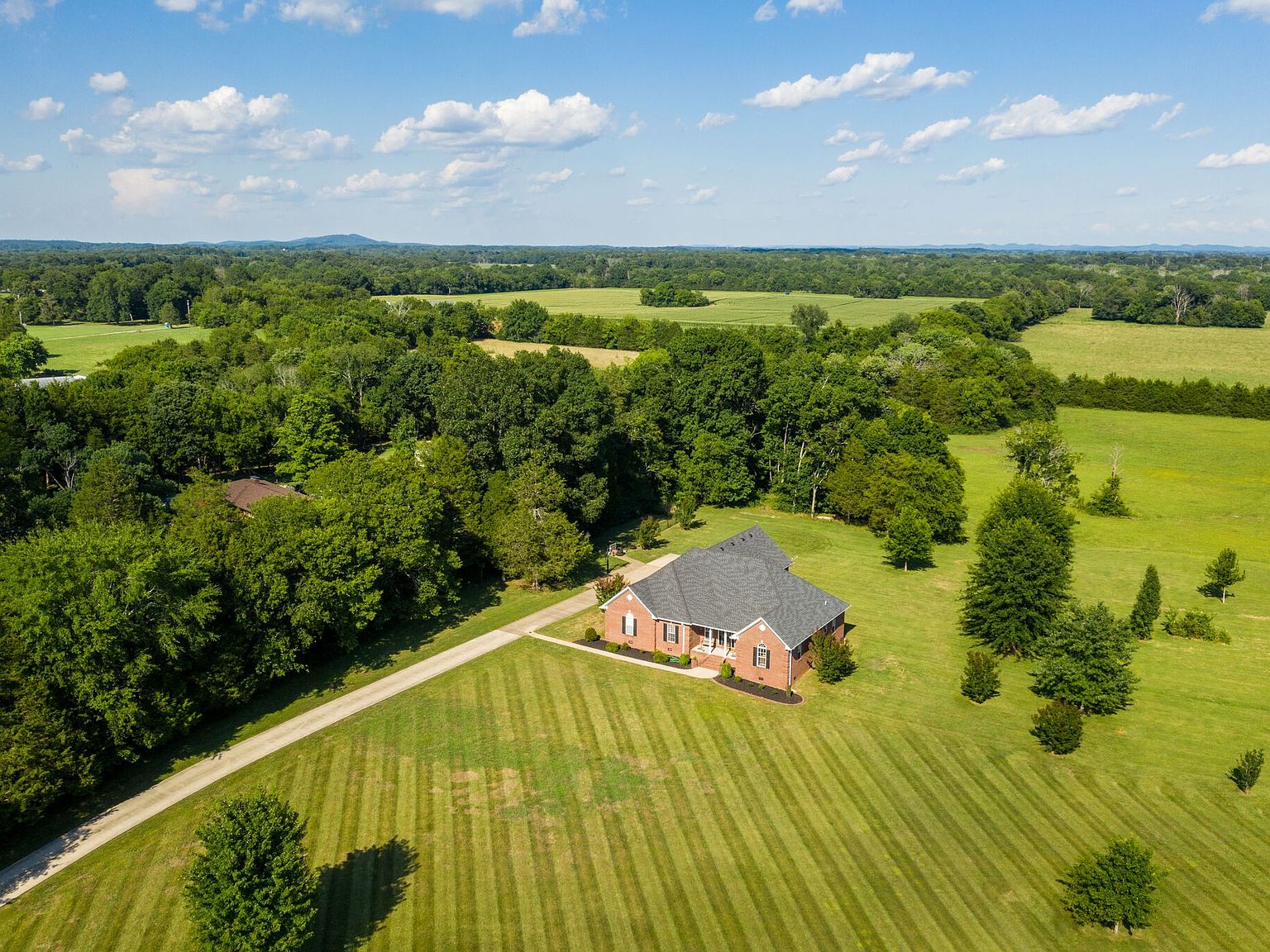 By the mid-19th century, Chapel had transformed from a sleepy riverside settlement to a bustling trade town. The construction of the Chapel Train Station further accelerated this growth, connecting the town to larger cities and markets. This period also saw the establishment of the iconic Chapman Textiles Mill, which provided employment to many and positioned Chapel as a key player in the region's textile industry.
However, it wasn't just economic growth that defined Chapel's history. The town has always been a crucible of cultures, with settlers from various backgrounds bringing their traditions and values. This amalgamation has gifted Chapel with its unique cultural tapestry, which is evident in its architecture, festivals, and even its culinary scene.
The 20th century brought with it both challenges and opportunities. While the World Wars and economic depressions tested the resilience of the Chapel community, it also saw the rise of new industries, particularly in technology and services. The establishment of the Downtown Tech Hub in the latter half of the century marked a new chapter in Chapel's story, positioning it as a modern town with a keen eye on the future, while never forgetting its rich past.
In essence, the history of Chapel, TN, is a testament to the spirit of its people—a community that has continuously adapted and thrived, while ensuring that the echoes of its storied past are always revered and remembered.