Centerville, TN Homes for Sale
Centerville, TN Homes for Sale
September 27, 2023
Centerville, Tennessee, with its picturesque surroundings and small-town charm, is fast becoming a sought-after destination for individuals and families looking for a change of pace from bustling city life. Nestled in the heart of Hickman County, this enchanting town offers a blend of Southern hospitality, rich history, and a serene environment that many crave in today's fast-paced world.
Whether you're drawn to Centerville for its proximity to nature, its vibrant community events, or the opportunity to live in a place where everyone knows your name, finding a home here can be an exciting journey. The town is characterized by a mix of historic homes, modern developments, and sprawling landscapes that cater to a wide range of tastes and budgets.
When considering a move to Centerville, potential homeowners are not just investing in a house; they're becoming part of a tight-knit community where traditions are cherished, neighbors look out for one another, and the beauty of Tennessee's countryside is just a stone's throw away.
This guide will take you through the steps of finding your dream home in Centerville, providing insights into the local real estate market, the nuances of the town's various neighborhoods, and the many gems that await you in this idyllic corner of Tennessee. So, whether you're a first-time buyer or relocating from elsewhere, let's embark on this exciting journey to make Centerville your new haven.
Housing Market
Centerville, Tennessee, boasts a housing market that's as charming and diverse as its residents. The town's rich history is reflected in many of its homes, where vintage architecture meets modern amenities. One can often find beautifully preserved Victorian-era houses, complete with wraparound porches and intricate woodwork, sitting comfortably alongside newer constructions. These historical homes, aside from their inherent beauty, also offer stories of the town's past, making them particularly appealing to those with a penchant for nostalgia.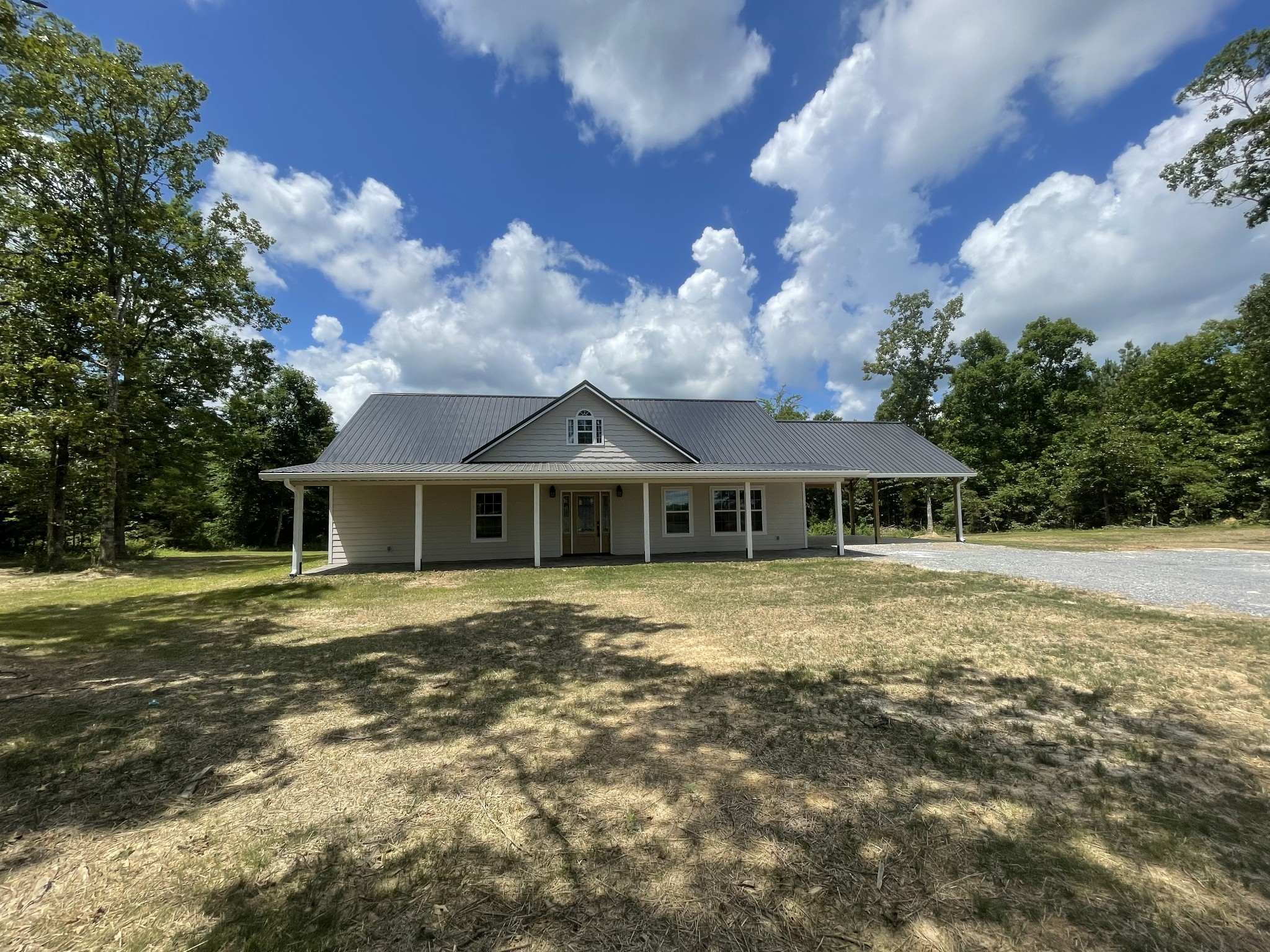 Modern developments, on the other hand, cater to families and individuals who prefer contemporary comforts. They often come with spacious interiors, updated amenities, and are situated in neighborhoods that have sprung up to accommodate Centerville's steady growth. These new constructions blend seamlessly into the town's aesthetic, with builders ensuring that they complement, rather than overshadow, the existing charm of the area.
The town's landscape plays a significant role in the housing market as well. With its rolling hills and proximity to pristine natural sites, many homes in Centerville offer stunning views. Properties on the outskirts often come with generous plots of land, making them ideal for those who dream of having their own slice of Tennessee's lush countryside. This spaciousness is a boon for gardening enthusiasts, hobby farmers, or simply those who value privacy.
Affordability is another noteworthy characteristic of Centerville's housing market. Compared to bigger cities and many other towns in Tennessee, Centerville offers a more affordable entry point for homebuyers. This accessibility, combined with the promise of a peaceful life, is drawing a diverse range of buyers, from young professionals to retirees.
Furthermore, the local real estate professionals in Centerville are known for their intimate knowledge of the community and its offerings. They play an instrumental role in guiding newcomers to homes that fit their lifestyle, preferences, and budget. Their deep-rooted connections in the community ensure that the home-buying process is as smooth and personalized as possible.
Nearby Cities
The cities surrounding Centerville, TN each have their distinct personalities, housing markets, and lifestyle attributes. Take, for instance, Dickson. Just a short drive away from Centerville, Dickson is larger and offers a more urban vibe, but it still retains that signature Southern charm. Its housing market is robust with a blend of historic homes and new developments, catering to both traditionalists and those seeking modern comforts. With a bustling downtown, Dickson provides an array of dining, shopping, and entertainment options, making it a magnet for those who want a blend of city conveniences without the overwhelming hustle.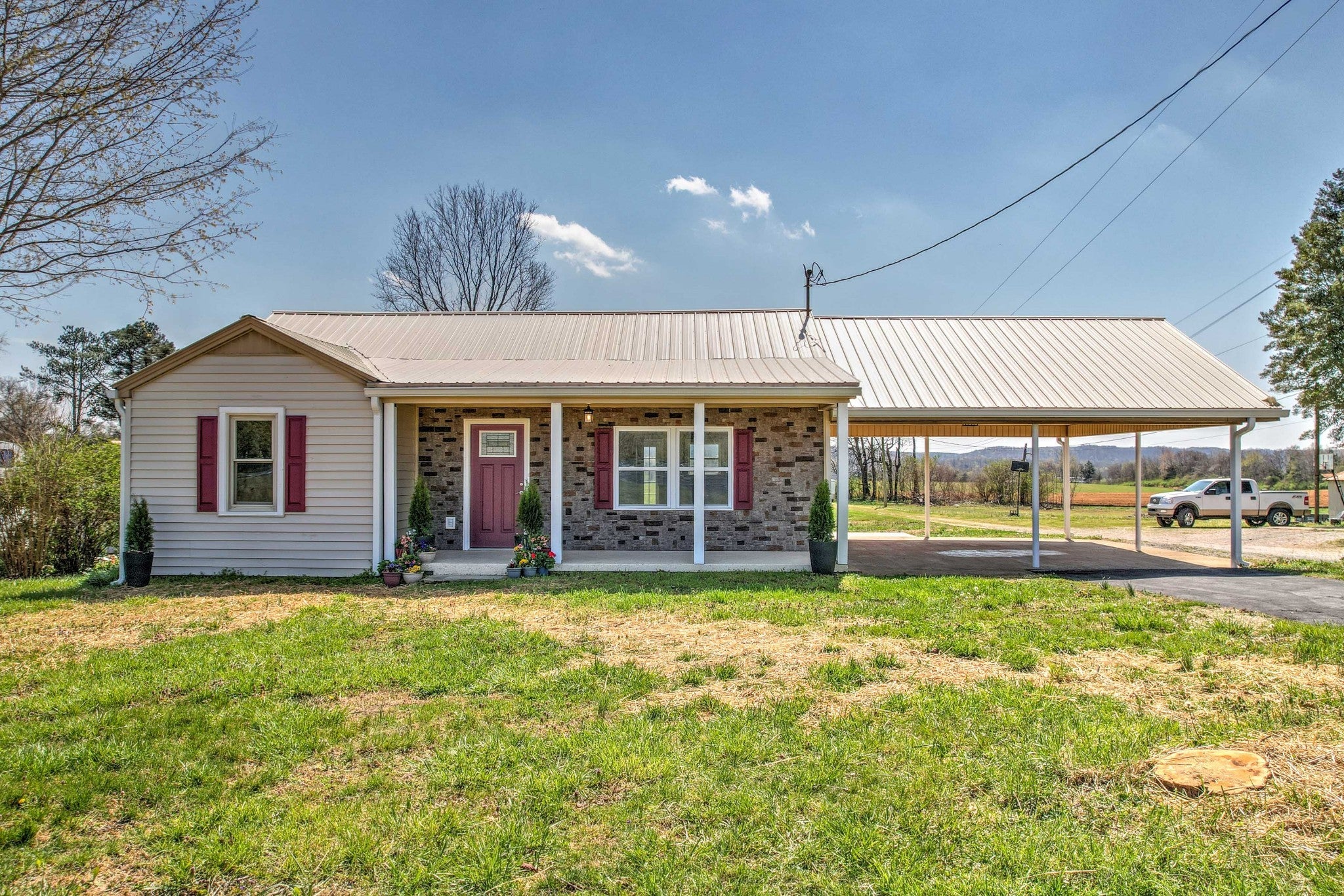 Then there's Fairview, a city that's become a haven for families and young professionals. Its housing market is characterized by suburban-style homes with spacious yards, perfect for families looking for room to grow. The lifestyle in Fairview is laid-back, and its parks, like the sprawling Bowie Nature Park, offer residents ample opportunities for outdoor activities. The city, with its community-centric events and close-knit neighborhood vibes, fosters a sense of belonging that newcomers cherish.
Lyles, on the other hand, is a gem that's often overshadowed by its bigger neighbors. A bit more rural, Lyles offers a tranquil escape from the daily grind. The housing market here leans towards spacious properties with larger plots of land, ideal for those dreaming of a pastoral lifestyle or aspiring homesteaders. The slower pace of life, combined with the scenic beauty of its landscapes, makes Lyles an attractive choice for those seeking solitude and nature.
Last but not least, there's Bon Aqua. Known for its natural springs and rural ambiance, Bon Aqua is the epitome of countryside living. The housing market here is notably affordable, with many properties offering expansive vistas of Tennessee's rolling hills and greenery. Beyond its housing, Bon Aqua's unique attribute lies in its historical ties to music legend Johnny Cash, which adds a layer of intrigue for music enthusiasts. The lifestyle here is deeply connected with nature, and residents often tout the therapeutic qualities of life in this serene enclave.
Together, these cities, adjacent to Centerville, offer a spectrum of lifestyles, housing options, and unique attributes that cater to a myriad of tastes and preferences.
Top Neighborhoods
Centerville, TN is adorned with a variety of residential neighborhoods, each offering its unique blend of charm, history, and lifestyle options. Among the most coveted areas is the Historic Downtown District. This neighborhood is a delightful mix of the old and the new, with beautifully restored homes from the early 20th century lining the streets. Living here means being within walking distance of local boutiques, cafes, and the town square, where community events frequently take place. The architectural beauty combined with the convenience of downtown living makes it a preferred choice for both families and professionals.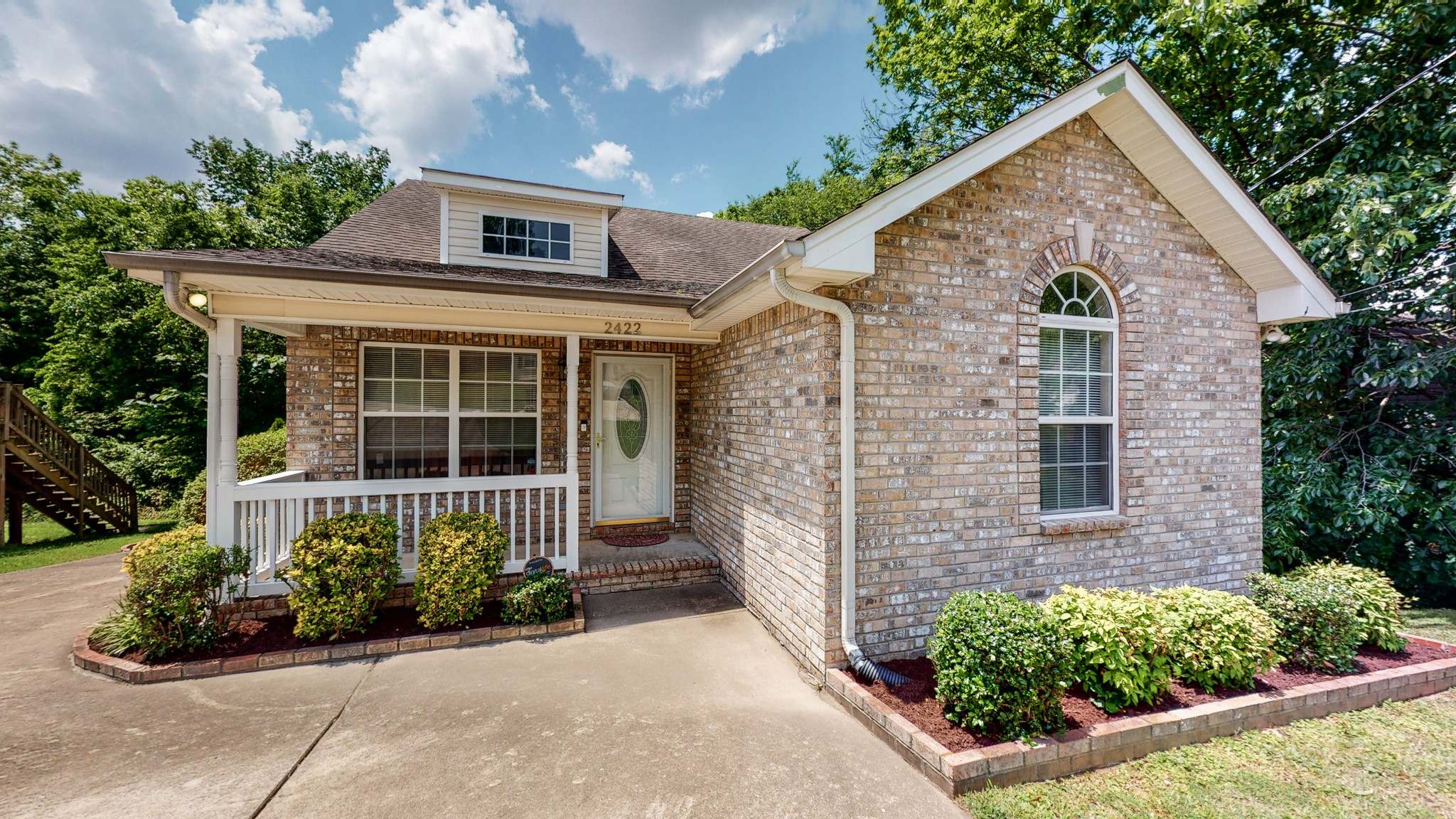 A little away from the heart of the town, the River Road area offers a different allure. Homes here are often accompanied by more expansive land, giving residents a sense of space and connection to nature. The proximity to the Duck River, with its serene flow and opportunities for recreational activities, adds to the neighborhood's appeal. It's an ideal spot for those who dream of having a backyard with picturesque views and a tranquil setting.
The West End is another neighborhood that's seen a surge in interest, especially among younger families. Modern homes with contemporary designs are more common in this part of Centerville. With parks and schools nearby, it's a fitting locale for those seeking a family-friendly environment. The community vibe here is strong, with neighbors often coming together for block parties or weekend gatherings.
Lastly, there's the Eastwood Estates, a slightly more upscale neighborhood in Centerville. Known for its larger homes, manicured lawns, and tree-lined streets, Eastwood Estates exudes a sense of elegance and tranquility. Residents here take pride in their well-maintained properties and the overall aesthetic of the neighborhood. It's a place where luxury meets comfort, making it a top choice for those looking for a more opulent living experience in Centerville.
Top Condos & Townhomes
Centerville's real estate scene isn't just limited to traditional homes; the town also boasts a selection of excellent condo and townhome communities, perfect for those seeking a more compact and maintenance-free living experience.
Centerview Terraces stands out prominently among them. Located just a stone's throw away from the town's vibrant center, this community offers residents the perfect balance between urban convenience and suburban tranquility. Each unit here boasts modern amenities, with designs that prioritize natural light and space efficiency. Residents also enjoy shared facilities like a fitness center, a community hall, and well-maintained gardens, fostering a sense of community among its inhabitants.
Then there's The Riverfront Residences, aptly named for its breathtaking views of the Duck River. This upscale condo community is perfect for those who prioritize luxury and comfort. With features like hardwood floors, granite countertops, and state-of-the-art appliances, each unit epitomizes modern living. Beyond the interiors, the community offers shared spaces such as a rooftop lounge, a swimming pool, and private docks for those who enjoy riverside activities.
Cedar Lane Townhomes is another favorite, especially among young professionals and small families. These townhomes, with their brick exteriors and quaint porches, exude a sense of warmth. The community is known for its tree-lined streets and well-laid-out parks, making it perfect for evening strolls or morning jogs. With its close proximity to schools and shopping areas, Cedar Lane has become a preferred choice for those seeking both convenience and a sense of belonging.
Last but not least, the Heritage Place condos are worth mentioning. This community, with its mix of classic and contemporary design aesthetics, appeals to a broad range of residents. Heritage Place is renowned for its attention to detail, from its meticulously landscaped gardens to its well-appointed common areas. Residents here often speak of the sense of security and camaraderie they feel, making it a highly sought-after spot in Centerville's condo scene.
Cost of Living
Centerville, TN, with its quaint ambiance and southern charm, offers a unique blend of affordability and quality of life. When we place its cost of living under the magnifying glass, especially in comparison to many of the metro cities in the USA, the difference becomes quite palpable.
For instance, if we were to compare Centerville to cities like New York, San Francisco, or Los Angeles, the disparity is striking. In these metropolitan behemoths, everything from housing to a cup of coffee can come with a hefty price tag. Renting a one-bedroom apartment in the heart of these cities can cost several times more than purchasing a spacious home in Centerville. Similarly, transportation, dining out, and entertainment in these cities tend to be notably pricier.
Even when we move our gaze to less extravagant, but still significant cities like Nashville or Austin, Centerville holds its ground in offering a more affordable lifestyle. These cities, with their booming tech industries and cultural allure, have seen a rise in living expenses over the years. In contrast, Centerville, while offering many modern amenities and a vibrant community life, manages to keep its costs relatively low.
However, it's essential to understand that lower costs don't equate to a compromised quality of life. In fact, many residents of Centerville often tout the town's ability to offer a rich, fulfilling life without the hefty price tag. Fresh produce, community events, recreational activities, and the general cost of day-to-day items are quite reasonable.
Outside of the urban centers, when comparing Centerville to other small towns or rural parts of the USA, the differences in cost of living might be narrower. Yet, what sets Centerville apart is the balance it strikes between affordability, community richness, and its proximity to larger urban areas for those who crave the occasional city experience. In essence, Centerville is a testament to the fact that one doesn't need to empty their pockets to enjoy a quality life in a friendly and vibrant community.
Restaurants and Dining
Centerville's dining scene! It's a delightful mosaic of flavors, offering a range of cuisines that mirror the town's eclectic character. Even though Centerville retains its small-town vibe, when it comes to culinary delights, the options are anything but limited.
One of the town's mainstay establishments is the Centerville Café, a spot that's been warming the hearts and bellies of locals for years. With its cozy interiors and a menu that boasts of classic Southern comfort food, this café is where residents often flock for their dose of buttermilk biscuits, fried chicken, and, of course, the ever-loved sweet tea. It's the kind of place where the server might just remember your regular order after a couple of visits.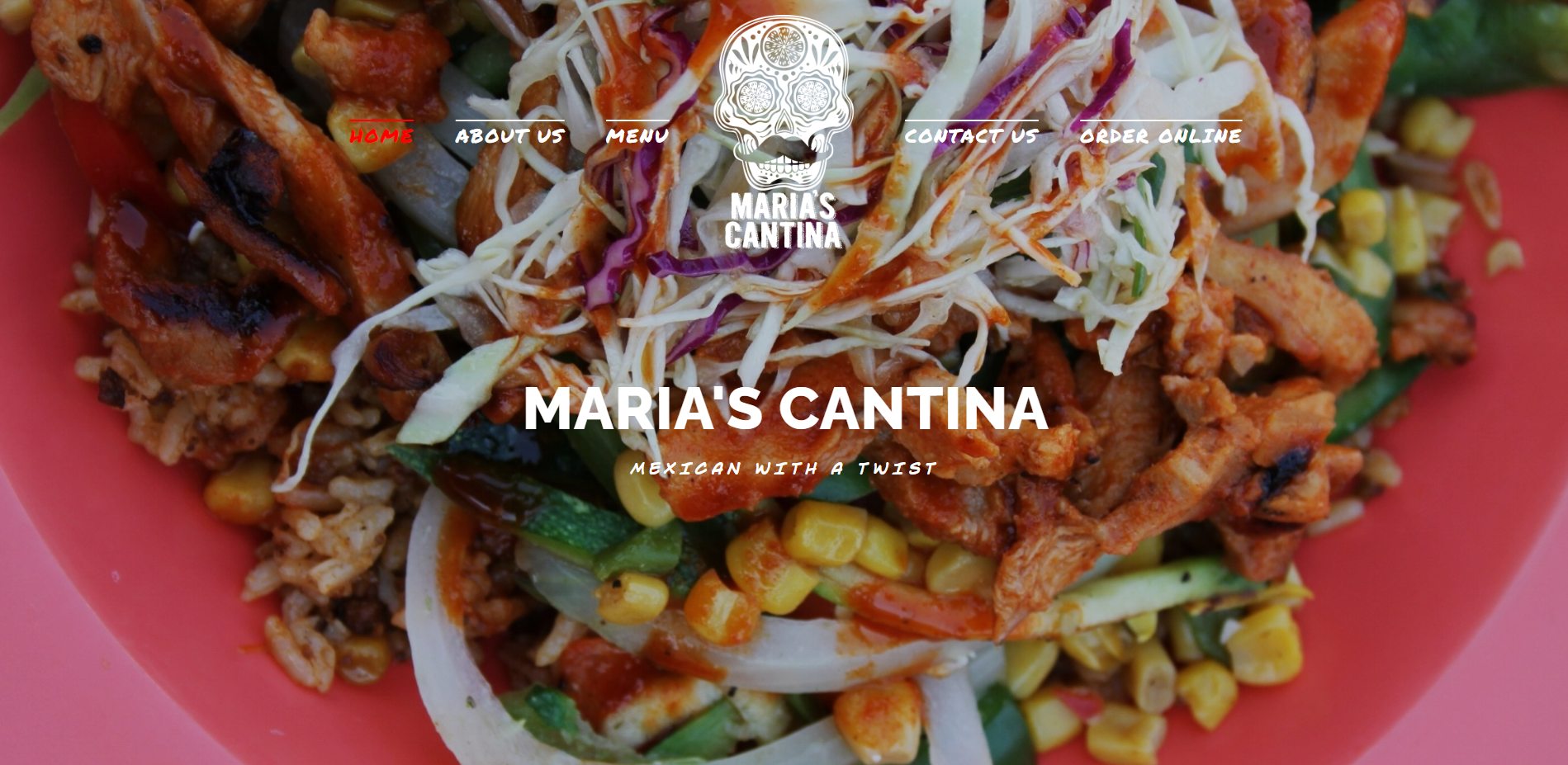 For those looking to spice things up a bit, Maria's Cantina offers authentic Mexican cuisine that transports your taste buds straight to the heart of Mexico. From zesty tacos to hearty burritos, every dish is a celebration of flavors. The vibrant ambiance, coupled with the aroma of freshly cooked tortillas, makes for a dining experience that's both comforting and exotic.
But it's not all about comfort food and spices. The Riverside Bistro, located near the picturesque Duck River, provides a more upscale dining option. Specializing in contemporary American cuisine, the bistro is a favorite for romantic dinners and special occasions. With dishes that boast locally-sourced ingredients and an impressive wine list, it's a culinary gem in Centerville's food landscape.
Of course, no conversation about Centerville's dining would be complete without mentioning Granny's Ice Cream Parlor. Beyond the range of creamy delights, what makes Granny's special is its nostalgic ambiance – think checkered floors, vintage posters, and the timeless charm of a classic American ice cream shop.
In essence, Centerville's dining scene, much like the town itself, is a blend of tradition and innovation. Whether you're a food connoisseur or someone just looking for a hearty meal, Centerville promises a plate for every palate.
Shopping and Entertainment
Centerville, TN, while keeping its small-town charm intact, offers an array of entertainment and shopping options that belie its size. It's an oasis of activity, ensuring that both residents and visitors have plenty to keep them engaged.
For those with a penchant for the arts, The CenterPoint Legacy Theatre is the town's crowning jewel. Regularly hosting plays, musicals, and live performances, it serves as a testament to Centerville's thriving artistic community. The local talent often graces the stage, and every performance is imbued with a warmth and familiarity that larger city venues sometimes lack. The Playhouse, with its vintage aesthetics and intimate seating, makes for a delightful evening of culture and entertainment.
Movie buffs aren't left out either. The Hickman Drive-In, a beloved relic from yesteryears, offers a nostalgic movie-watching experience. There's something magical about watching a film under the starry Tennessee sky, with the gentle hum of crickets in the background. The drive-in, besides showing the latest blockbusters, often has classic movie nights, making it a hit across generations.
Now, when it comes to shopping, Centerville's Main Street is where the action's at. Lined with a mix of well-established stores and charming boutiques, there's something for every shopper here. Vintage lovers will be thrilled with The Timeless Treasures, a store packed to the brim with antiques, collectibles, and curios from days gone by. For those looking for contemporary fashion, Ella's Boutique offers trendy outfits and accessories, ensuring that Centervillians can step out in style.
Not to be missed is the Saturday Farmer's Market at Centerville Square. A feast for the senses, the market is replete with fresh produce, artisanal bread, homemade jams, and crafts from local artisans. It's more than just a shopping venue – it's a place to chat with neighbors, listen to impromptu music performances, and truly soak in the community spirit of Centerville.
In sum, Centerville seamlessly bridges the gap between tradition and modernity. Whether you're in the mood for a classical play, a shopping spree, or just an evening under the stars, this quaint Tennessee town ensures you're never short of options.
Parks and Nature
Centerville, TN, with its lush landscapes and serene ambiance, is truly a haven for nature enthusiasts. Tucked within and around this picturesque town are parks and natural spots that promise both tranquility and adventure.
One of the most frequented spots by locals and visitors alike is the Grays Bend Park. Nestled alongside the Duck River, this park offers a plethora of outdoor activities. Whether you're keen on setting up a picnic by the riverside, trying your hand at fishing, or simply immersing yourself in a good book beneath the shade of towering trees, Grays Bend ensures a day well spent. For those with a more active bent, the park's trails beckon, winding through woodlands and offering glimpses of local wildlife.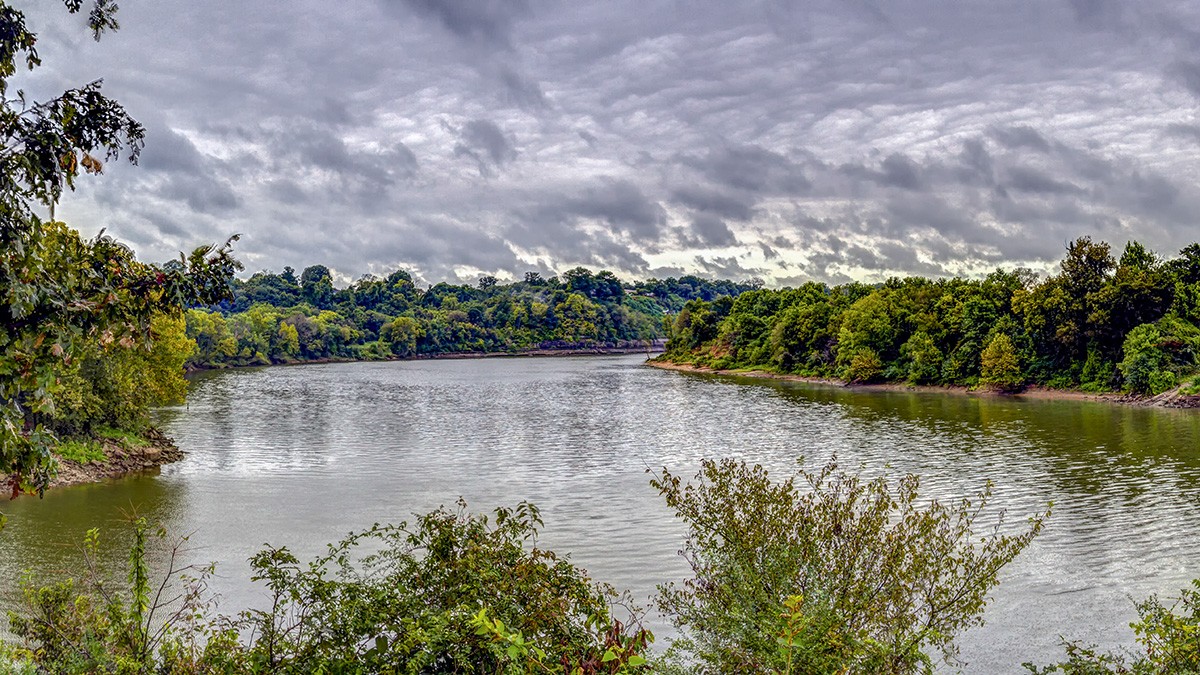 For families, the Centerville Municipal Park is a staple. Designed with both children and adults in mind, it boasts well-maintained playgrounds, open fields for games, and designated barbecue areas. On weekends, it's not uncommon to see families celebrating birthdays, couples lounging on the grass, and kids playing to their heart's content. It's a hub of community interaction, laughter, and shared memories.
Beyond the traditional parks, Centerville's natural surroundings beckon. The Hickman County Hiking Trails, a relatively less explored gem, is perfect for those wanting to delve deeper into Tennessee's natural beauty. From gentle paths to more challenging terrains, these trails cater to hikers of all expertise levels. Along the way, one can expect to encounter bubbling brooks, dense forests, and perhaps even a deer or two.
Another natural wonder is the Centerville Caverns, a testament to nature's artistic prowess. These underground caves, with their intricate stalactite formations and echoing chambers, promise an adventure that's both mysterious and awe-inspiring.
All in all, Centerville isn't just about its friendly locals and quaint streets; it's also a gateway to nature's embrace. Whether you're a seasoned nature lover or someone just looking for a breath of fresh air, Centerville's parks and natural spots provide the perfect backdrop for rejuvenation and exploration.
Business and Industry
Centerville, TN, while maintaining its laid-back small-town vibe, boasts a dynamic economic landscape influenced by a mix of traditional and emerging industries.
Agriculture has long been the lifeblood of Centerville. With its fertile soils and favorable climate, the region has been home to generations of farmers who produce a myriad of crops. Soybeans, corn, and wheat dominate the fields, but there's also a noticeable shift towards organic farming and specialized crops in recent years. Local farmers have begun to experiment with vineyards and artisanal produce, catering to the burgeoning demand for locally-sourced and organic foods.
Another significant player in Centerville's economic tapestry is the manufacturing sector. Several mid-sized factories and production units dot the outskirts of the town. From automotive parts to machinery, these units provide employment to a sizable portion of the town's populace. Over the years, the local government has made efforts to attract more manufacturers to the area, touting the skilled labor force and the strategic location of Centerville as primary draws.
In recent years, tourism has been emerging as a pivotal industry. With its natural beauty, historic sites, and vibrant community events, Centerville has become a magnet for travelers seeking an authentic Tennessee experience. This influx of visitors has, in turn, sparked growth in the hospitality sector, with local bed-and-breakfasts, diners, and artisanal shops flourishing.
Not to be overlooked is the growing significance of the service and retail sectors, especially in the town center. From quaint boutiques to professional services like finance and healthcare, these businesses cater to both the local community and visitors alike. The town's emphasis on supporting local enterprises has given rise to a plethora of unique shops and services, further enriching the economic diversity.
In essence, while Centerville may exude a charming simplicity, its business and industrial sectors are anything but stagnant. It's a town that respects its roots while keeping an eye on the future, creating a harmonious blend of tradition and progress.
Airport and Transportation
Centerville's location in the heart of Tennessee offers certain logistical advantages, especially when it comes to connectivity. Though it carries the charm of a tranquil town, getting in and out isn't much of a hassle, especially if you know the ropes.
Firstly, when it comes to air travel, Nashville International Airport is the closest major airport to Centerville. Located in Nashville, it's approximately an hour's drive away, making it relatively convenient for Centervillians. This airport serves as a major hub, with numerous domestic and international flights flying in and out daily. Whether you're planning a business trip, a vacation, or expecting visitors from afar, having an international airport so close is indeed a boon.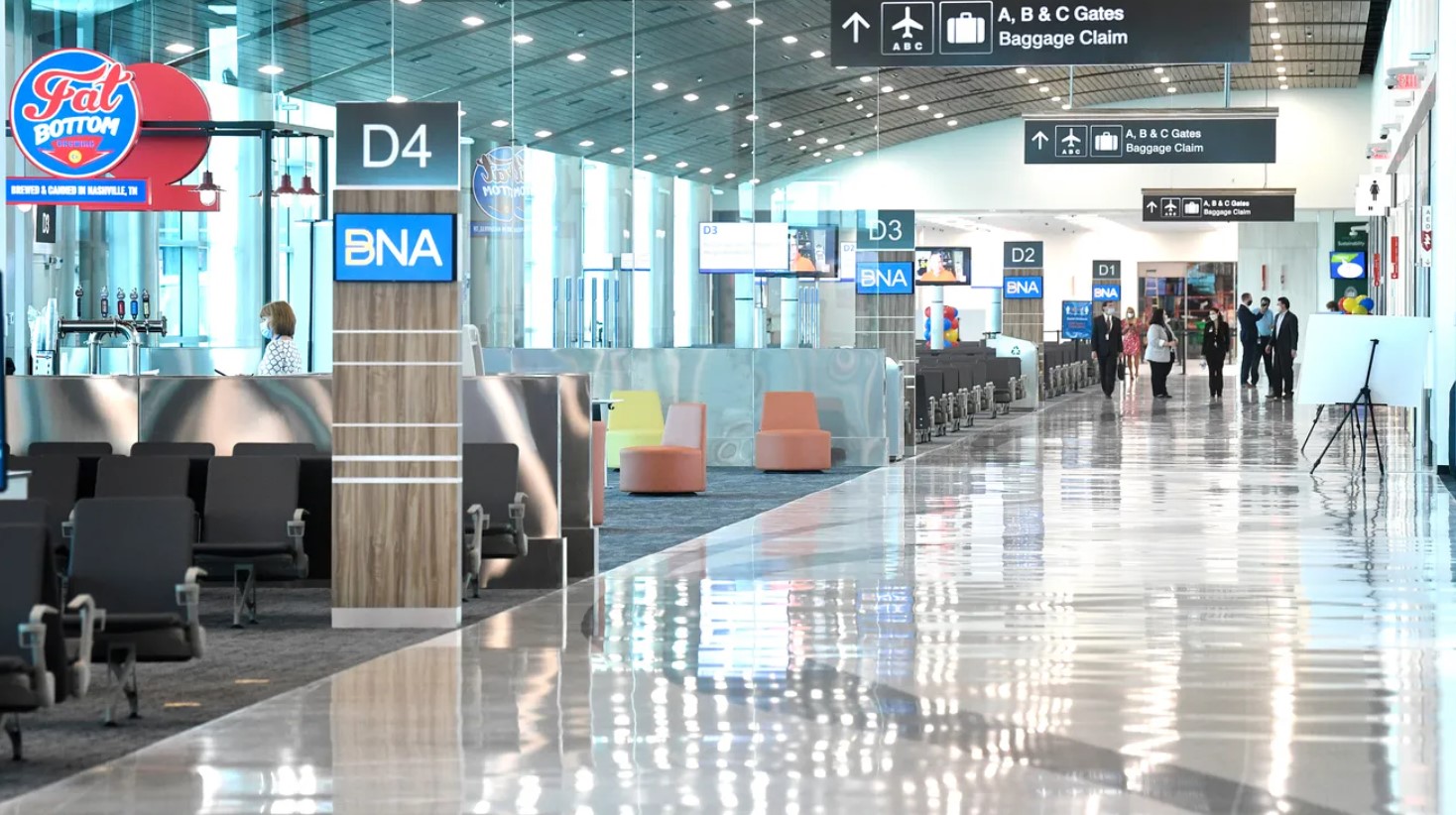 Now, diving into the public transportation options, while Centerville doesn't boast a dense network of buses or trains like larger cities, it does have its share of options. There are local bus services, primarily aimed at connecting key points within the town and its immediate surroundings. These are great for residents who might not have personal vehicles or those who prefer a more eco-friendly mode of transport.
Additionally, for those looking to venture beyond Centerville, there are intercity bus services that connect Centerville to larger towns and cities in the region. It's a cost-effective way to travel, and while it might not match the speed of a personal car, it offers a chance to sit back, relax, and enjoy the scenic beauty of Tennessee.
Furthermore, for daily commuters or those who frequently travel to Nashville or other nearby cities, carpooling has grown in popularity. Several local community groups and platforms facilitate carpool matchups, making it an efficient and more sustainable way to travel.
In a nutshell, while Centerville might not have the extensive public transportation networks seen in sprawling urban areas, it certainly isn't isolated. With a mix of personal vehicles, local buses, and the proximity to a major airport, residents and visitors find it relatively easy to navigate their journeys.
Weather
The weather in Centerville, TN! It's a blend of the South's temperate charms and the distinctive swing of four seasons, giving the town its unique rhythm.
Spring in Centerville is a sight to behold. As winter's cold grip begins to loosen, the town awakens to a symphony of blooming flowers, chirping birds, and gentle breezes. Dogwoods and azaleas burst into colors, painting the streets in hues of pink, white, and red. The temperatures are mild, making it a delightful time to explore the outdoors, whether it's a stroll through the local parks or a lazy afternoon by the Duck River.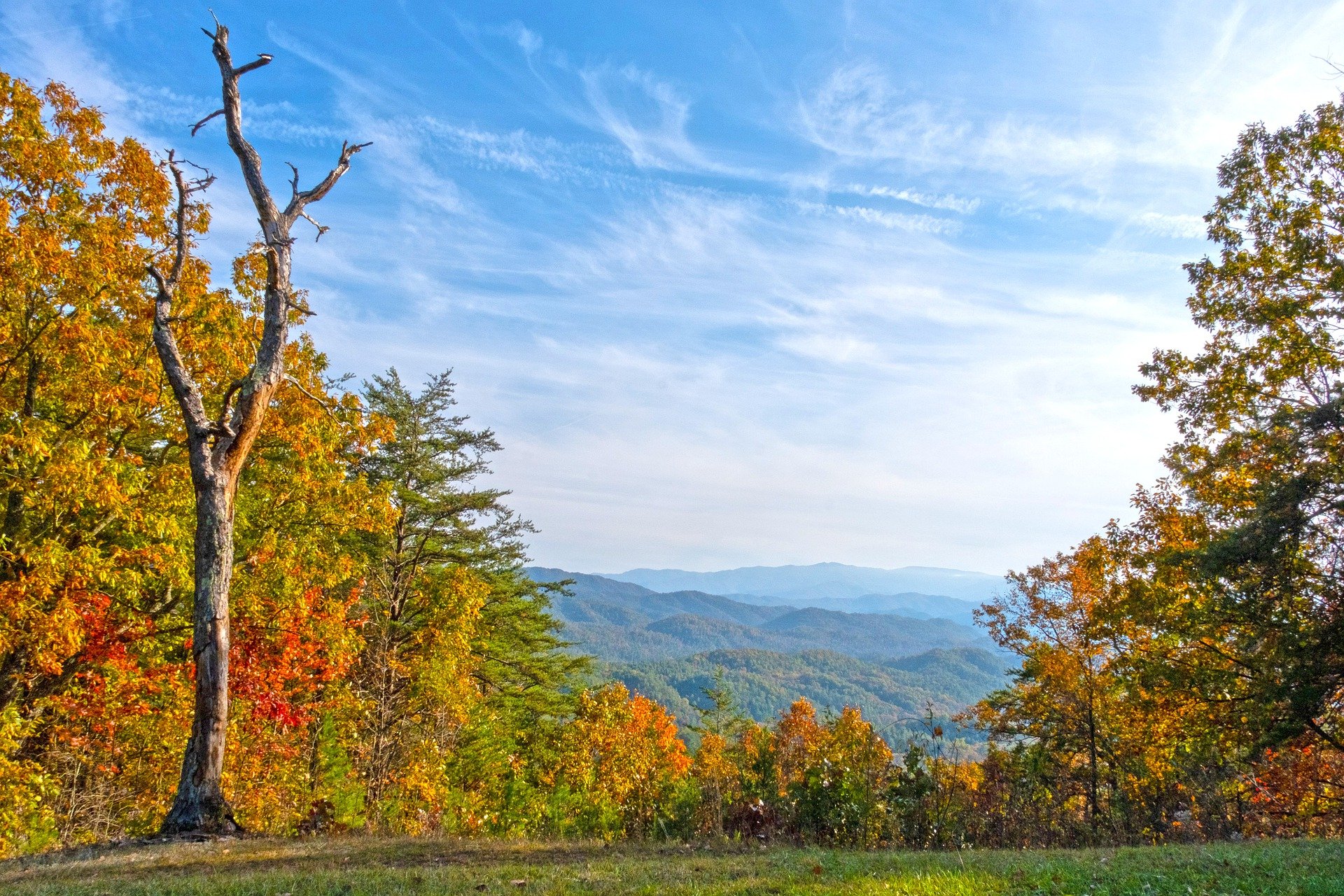 As spring gives way, summer saunters in, bringing with it the classic warmth of the Tennessee sun. The days grow longer and hotter, with temperatures often climbing into the high 80s or even the 90s. It's the perfect season for backyard barbecues, dips in local swimming holes, or simply enjoying the sun's golden embrace. Though, it's worth noting that summer can also bring its share of humidity, and the occasional thunderstorm rolls in, adding drama to the landscape with their intense rain and lightning displays.
Autumn, or as some might argue, the crown jewel of Centerville's seasons, is a cascade of colors and cooler temperatures. The trees transition from green to a mesmerizing palette of oranges, yellows, and reds. It's a favorite time for many, not just for the visual treat but also for the crisp air, pumpkin patches, and the festive spirit that begins to take root in anticipation of the holidays.
Winter, while not as intense as some northern regions, has its own quiet allure in Centerville. The temperatures drop, often hovering in the 30s and 40s, and while snow isn't a regular guest, the occasional snowfall does grace the town. These rare snowy days see children building snowmen and engaging in playful snowball fights. The colder months also provide an excuse to huddle by the fireplace, sipping on hot cocoa or diving into a good book.
In essence, Centerville's weather is a medley of nature's moods, each season bringing its own charm and experiences. It's a place where one can truly witness the cyclic dance of nature, and each turn of the season only deepens the town's appeal.
Private and Public Schools
Education in Centerville, TN, is a blend of tradition, community spirit, and a commitment to fostering the next generation. Both public and private institutions have established their mark, ensuring that families have a variety of choices when it comes to their children's learning journey.
Centerville's public schools, overseen by the Hickman County School District, have been the bedrock of education for many residents. Schools like Hickman County High and Centerville Intermediate School not only offer a comprehensive curriculum but are also deeply embedded in the community's fabric. The educators here, many of whom are locals, are invested in more than just academic outcomes; they're keen on shaping holistic individuals who are rooted in their community's values yet prepared for global challenges. These schools also emphasize extracurricular activities, with sports, arts, and club programs that ensure students have a well-rounded schooling experience.
On the private education front, Centerville is home to a few institutions that cater to families looking for alternative or faith-based learning environments. These schools, while smaller in size, offer tailored education experiences, often with a lower student-to-teacher ratio, allowing for more individualized attention. The emphasis in these institutions often leans towards moral and character education, integrated seamlessly with academic rigor. One notable mention is the Faith Christian Academy, which has been serving the community with its distinct values-based approach.
Furthermore, what stands out about schooling in Centerville, be it public or private, is the town's emphasis on community involvement. Parents, local businesses, and educators often come together for fundraisers, school events, and community projects. This collaborative spirit ensures that the town's educational institutions are not just places of learning but also hubs of community activity and connection.
In all, Centerville offers a harmonious blend of public and private schooling options. Families can feel assured that their children will receive an education that balances academic excellence with the values and sense of community that Centerville holds dear.
History
The story of Centerville, TN, is richly woven with tales of pioneers, civil struggles, and the indomitable spirit of its people. Nestled in Hickman County, its history mirrors much of the broader tapestry of Tennessee's own past.
Centerville's roots can be traced back to the early 19th century when settlers began to establish themselves in this hilly terrain. The land, with its fertile soils and proximity to the Duck River, soon became a hotspot for agriculture, with farming quickly becoming a cornerstone of the local economy. As the town grew in prominence, it was officially incorporated in 1823, and its central location in Hickman County naturally led to its naming as "Centerville."
The Civil War era brought its share of challenges and turbulence to Centerville. While the town wasn't a primary battleground, it still felt the reverberations of the conflict, with local families often torn between loyalties. The aftermath of the war saw the town rebuilding and looking forward, with the spirit of resilience ever evident.
An interesting facet of Centerville's history is its connection to the entertainment world. The town holds the distinction of being the home of Minnie Pearl, an iconic figure in country music. Her legacy is deeply cherished, with several local landmarks and annual events celebrating her contributions to both the town and the music industry.
Centerville's architecture also tells tales of its rich past. The town square, a focal point for community gatherings and events, is surrounded by structures that echo designs from the late 19th and early 20th centuries. These buildings, some still bearing the original brickwork and ornate designs, serve as silent witnesses to the town's evolutionary journey.
Today, while Centerville has embraced modernity and seen developments in various sectors, it hasn't forgotten its roots. The town remains a testament to the pioneering spirit of its founders, the resilience of its people through times of strife, and the rich cultural heritage that shapes its identity.