Cedar Hill, TN Homes for Sale
Cedar Hill, TN Homes for Sale
October 3, 2023
Cedar Hill, Tennessee, nestled amidst the rolling hills and scenic landscapes of Robertson County, is a picturesque haven that exudes Southern charm and hospitality. Moving to this delightful town offers newcomers a taste of quintessential small-town America, where the pace is slower, the air fresher, and the sense of community stronger. Whether you're seeking refuge from the hustle and bustle of city life or looking for a perfect place to grow roots, Cedar Hill promises a harmonious blend of tranquility and connectivity.
When it comes to finding a home in Cedar Hill, potential residents are greeted with an array of options. From classic historic homes that tell tales of yesteryears to modern builds that cater to contemporary needs, there's a dwelling for every preference and budget. The town's residential areas are known for their expansive lots, giving homeowners plenty of space to cultivate gardens, raise families, or simply enjoy the serene outdoors.
In this guide, we'll provide insights and tips for prospective residents eager to call Cedar Hill their home. We'll explore the nuances of the local real estate market, delve into the community's rich history and culture, and offer advice to ensure a smooth transition. So, if you're ready to start a new chapter in Cedar Hill, read on and embark on an exciting journey towards finding your dream home in this captivating Tennessee gem.
Housing Market
Cedar Hill, TN, offers a housing market that's an intriguing mix of historic charm and modern convenience. Many of the homes in Cedar Hill boast architectural details reminiscent of eras gone by. Victorian-style homes with wraparound porches, colonial residences with grand pillars, and cottages framed by white picket fences are commonplace. These historic homes often come with fascinating stories of the town's past, making them not just houses, but pieces of Cedar Hill's rich tapestry.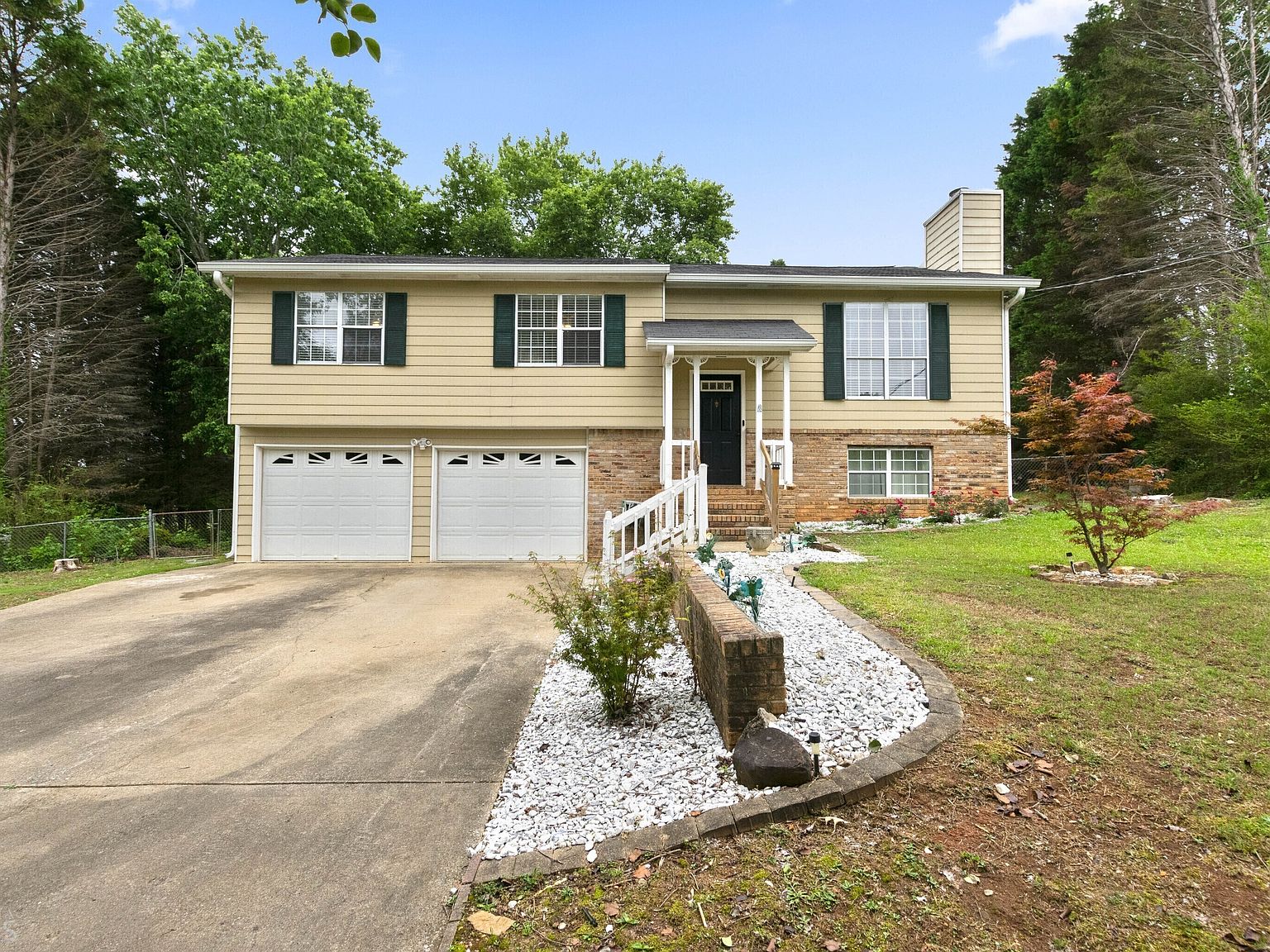 Despite the old-world allure, there's no shortage of newer construction homes designed to cater to the modern family. These properties are often characterized by open floor plans, energy-efficient amenities, and contemporary finishes, reflecting the town's blend of the past with the present. One of the defining characteristics of Cedar Hill's housing market is the generous plot sizes. Even within the town limits, it's not uncommon to find homes with sprawling yards, mature trees, and expansive gardens, offering residents the kind of privacy and outdoor space that's rare in more densely populated areas.
The town's real estate landscape also provides options for various budgets. While historic properties in prime locations might come with a heftier price tag, there are plenty of more affordable options for first-time homebuyers or those seeking simpler residences. The community's inclusive spirit is echoed in its diverse housing market, ensuring that anyone, regardless of their financial background, can find a piece of Cedar Hill to call their own.
Furthermore, Cedar Hill's housing market remains relatively stable, insulated from the extreme fluctuations seen in more metropolitan areas. This stability, combined with the town's charm and appeal, has attracted a steady influx of new residents over the years. However, even with its growing popularity, Cedar Hill has managed to maintain its close-knit community vibe, where neighbors know each other, and there's a strong sense of belonging. This intangible quality, beyond brick and mortar, is what truly makes the Cedar Hill housing market stand out.
Nearby Cities
Adjacent to the idyllic Cedar Hill, TN, are cities each bearing their unique flavor, contributing to the diverse landscape of the region's housing market and lifestyle.
Springfield is one such city that offers a delicate balance between urban conveniences and small-town vibes. Its housing market is vibrant, with a mix of historic homes gracing its older neighborhoods and newer constructions expanding its horizons. Living in Springfield means enjoying its community events, from farmer's markets to its renowned summer festivals. The town square, lined with boutique shops and cozy cafes, is the city's heart, pulsating with life and local traditions.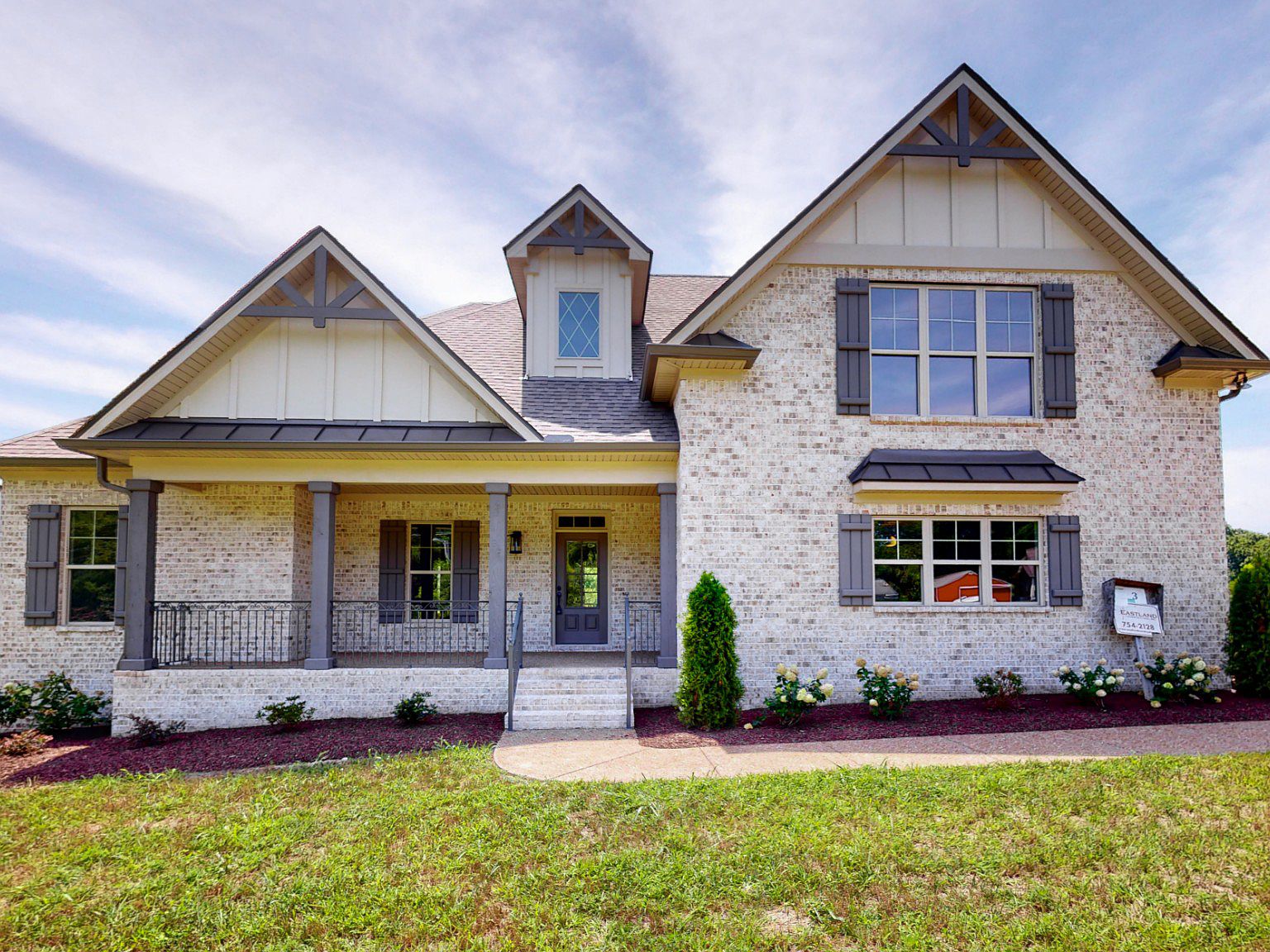 Then there's Adams, a city that wears its history with pride. Known for the famed Bell Witch legend, Adams offers a housing market that reflects its storied past. From grand old farmhouses to more modest homes, the real estate in Adams is a testament to its rich heritage. The lifestyle here is relaxed, with an emphasis on enjoying the natural beauty that surrounds the city. From scenic trails to historic tours, Adams provides its residents with a slower, more contemplative way of life.
Joelton, a bit further out but still within the realm of Cedar Hill's neighbors, offers a more suburban feel. The housing market here is diverse, catering to both young professionals and established families. Joelton's unique attribute is its seamless blend of residential, commercial, and green spaces. Parks and recreational areas are interspersed with homes and businesses, ensuring that no matter where you live in Joelton, nature is just a short stroll away. The lifestyle here leans towards the outdoorsy, with families often seen indulging in weekend picnics, hikes, or cycling trips.
Finally, Greenbrier is a name that's often spoken with a note of affection by locals. Its housing market is characterized by well-maintained family homes, and the town's commitment to community growth is evident in its infrastructural developments. Life in Greenbrier is about community bonding, with residents actively participating in local events, school functions, and town hall meetings. The city's unique attribute lies in its strong sense of community spirit; it's a place where everyone seems to know everyone, and there's always a friendly face ready to lend a helping hand.
Top Neighborhoods
When considering a move to Cedar Hill, TN, several standout neighborhoods come to mind, each with its distinct character and appeal.
Maplewood Estates is one of the first names that local realtors often recommend. This neighborhood is a beautiful blend of timeless architecture and lush, mature landscapes. Families gravitate to Maplewood for its tree-lined streets and the sense of tranquility it exudes. Homes here, ranging from charming bungalows to larger two-story homes, often come with sizeable plots of land, making it perfect for those who cherish their outdoor space.
Another popular choice is Cedarwood Park. This area is slightly newer compared to some of the more established parts of Cedar Hill. The neighborhood boasts a collection of modern homes, with amenities suited for today's homeowners. Cedarwood Park is known for its tight-knit community vibe. Weekend potlucks, neighborhood yard sales, and kids playing in cul-de-sacs are common sights, making it a top choice for young families and those looking for a sociable environment.
For those looking for a more secluded experience, Whispering Pines is a hidden gem. Located on the outskirts of Cedar Hill, this neighborhood is dotted with homes that offer expansive views of the surrounding countryside. Each property in Whispering Pines feels like a private retreat, making it a favorite among those seeking peace and solitude, yet still wanting to remain connected to the amenities of town life.
Lastly, there's Oakridge Avenue, a stretch that many describe as the historical heart of Cedar Hill. Here, one can find meticulously preserved homes, some dating back over a century. Moving to Oakridge Avenue is like taking a step back in time, with homes showcasing features like original hardwood floors, fireplaces, and intricate moldings. Residents here take immense pride in their homes, and it's not uncommon to see them exchanging gardening tips, sharing tales of their homes' histories, or simply enjoying evening strolls along the avenue.
Each of these neighborhoods, in their unique way, exemplifies what Cedar Hill has to offer: a blend of history, community, and the undeniable charm of Tennessee living.
Top Condos & Townhomes
While Cedar Hill, TN, is primarily known for its traditional homes and expansive lots, the town has experienced a growing interest in condo and townhome living. This shift has given rise to a few distinguished communities that offer a blend of convenience, modern living, and community spirit.
Firstly, Cedar Heights Residences stands as a beacon for those leaning towards a more urban lifestyle. Located close to the heart of Cedar Hill, this condo community prides itself on offering upscale, modern units with a touch of elegance. With amenities like a rooftop garden, state-of-the-art gym, and an inviting communal lounge, residents here enjoy the comforts of luxury living while still being just a stone's throw away from the town's amenities.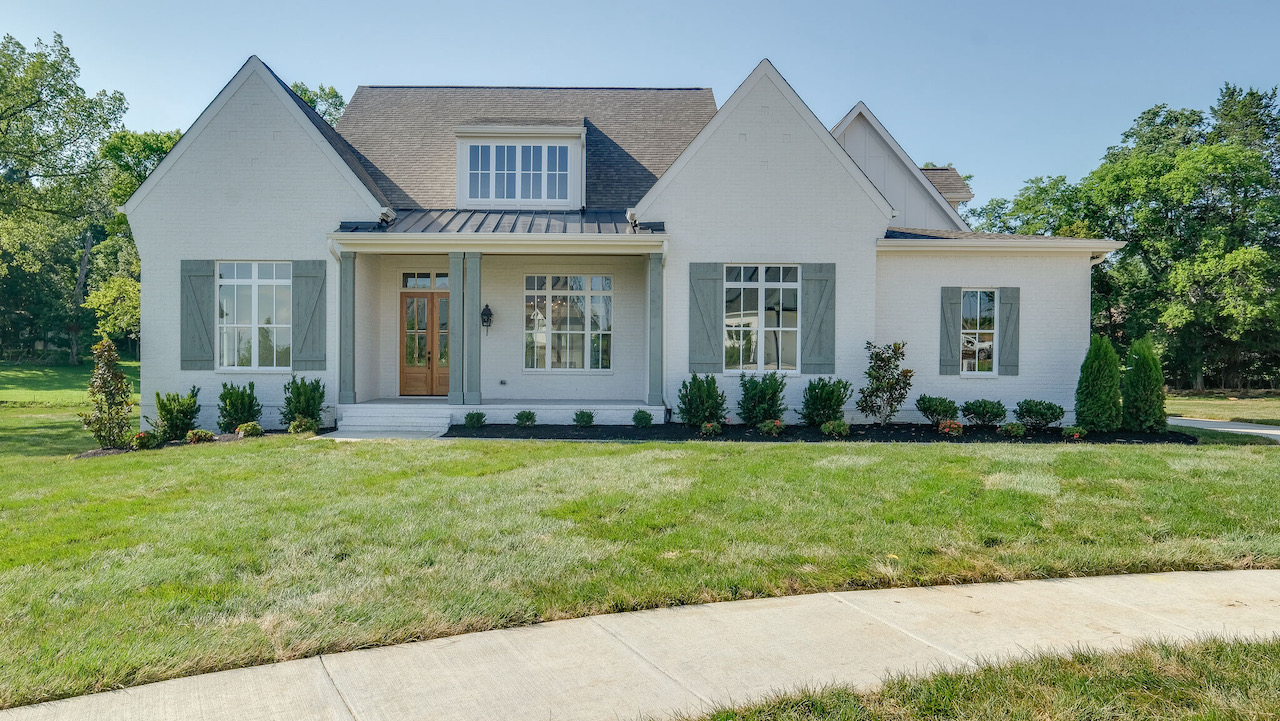 For those who desire a balance between traditional and modern, Hillside Townhomes is an excellent choice. This community, with its beautifully designed townhouses, seamlessly integrates the warmth of a homey environment with the convenience of townhome living. Each unit boasts of spacious interiors, private patios, and contemporary finishes. Its prime location near parks and recreational centers makes it particularly popular among young families and active retirees.
Then there's the charming community of Parkview Condos. Overlooking one of Cedar Hill's serene parks, this community offers residents stunning views and easy access to green spaces. The condos in Parkview are known for their efficient layouts and modern design. Community events, like monthly game nights and seasonal celebrations, are regular features, fostering a strong sense of camaraderie among residents.
Lastly, for those with a penchant for luxury, The Terraces at Cedar Hill is hard to overlook. This exclusive townhome community, with its limited number of units, promises privacy and top-tier amenities. Think private garages, spa-like bathrooms, and personalized concierge services. The architectural design is contemporary with subtle nods to Cedar Hill's rustic charm.
These condo and townhome communities, though fewer in number compared to traditional homes in Cedar Hill, offer a distinct lifestyle. They appeal to those who desire a sense of community, modern amenities, and the convenience of low-maintenance living while still being nestled in the charm of Cedar Hill.
Cost of Living
Cedar Hill, TN, presents itself as a refreshing alternative to the hustle and bustle of major metropolitan areas, and this sentiment is echoed in its cost of living. When juxtaposed against the backdrop of larger cities such as New York, Los Angeles, or even Nashville, Cedar Hill stands out as an affordable haven.
Housing, often the largest expenditure for most, is significantly more budget-friendly in Cedar Hill. While a one-bedroom apartment in the heart of Manhattan might cost you an arm and a leg, you can get a decent-sized family home in Cedar Hill for a fraction of that price. Even compared to larger Tennessee cities like Nashville, Cedar Hill offers more bang for your buck in terms of property size, lot space, and overall home value.
Groceries, utilities, and transportation, essential components of day-to-day living, also tend to lean on the more affordable side in Cedar Hill. While residents of San Francisco or Los Angeles might find themselves paying a premium for basic groceries or gasoline, Cedar Hill residents enjoy prices that are closer to the national average, or in many cases, even below that.
One area where Cedar Hill really shines is the intangible cost savings associated with a slower-paced, community-oriented lifestyle. While it's challenging to assign a dollar value to this, the benefits of reduced stress, lower congestion, and a close-knit community certainly play into the overall "cost" of living in a place. In cities like Chicago or Boston, for instance, the fast-paced lifestyle can often come with hidden expenses - be it in terms of health, wellbeing, or even incidental costs like dining out frequently due to lack of time.
However, it's worth noting that salaries in Cedar Hill might not match those offered in major metro areas. While expenses are lower, so can be the average pay. But for many who choose Cedar Hill, the trade-offs are well worth it. The quality of life, the community spirit, and the charm of living in a place where everyone knows your name can often outweigh the lure of higher salaries in crowded, fast-paced cities.
In essence, Cedar Hill offers a lifestyle that, when coupled with its affordable cost of living, becomes a compelling choice for many looking to escape the financial pressures commonly found in larger urban centers across the USA.
Restaurants and Dining
Cedar Hill, TN, may have the charm of a small town, but when it comes to dining options, it surely doesn't disappoint. The local culinary scene is a delightful mix of traditional Southern fare and surprising twists that cater to a variety of palates.
At the heart of the town, there's "Mama Jo's Diner," a beloved establishment that's been around for decades. Walking into Mama Jo's is like stepping back in time. The retro decor, combined with the warm, welcoming staff, sets the stage for a dining experience rooted in tradition. Here, you can expect classics like fried chicken, biscuits and gravy, and the sweetest pies you've ever tasted. Regulars often rave about their hearty breakfasts, making it a must-visit spot for morning meals.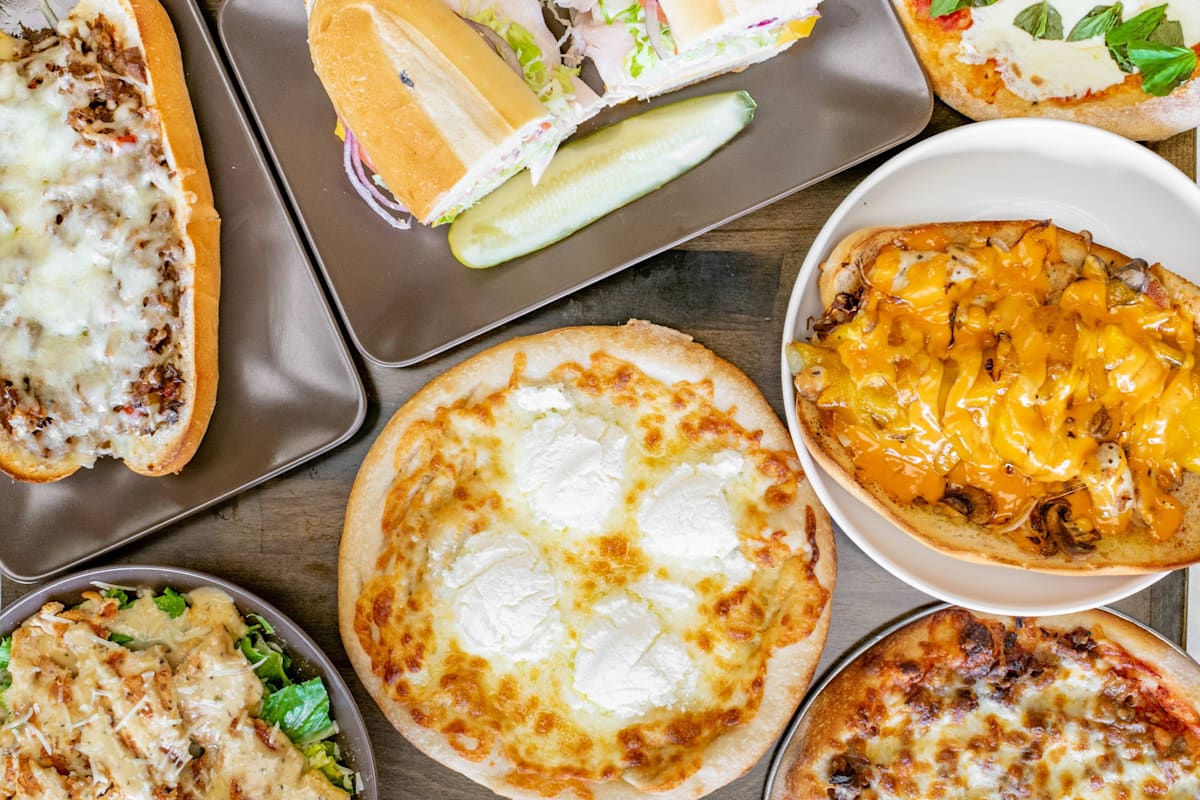 Then there's the "Cedar Grill & Pizzeria," which might seem out of place in a Tennessee town, but it's a testament to Cedar Hill's evolving culinary landscape. They offer a variety of pizzas, pasta, and even a few Mediterranean-inspired dishes. Their wood-fired pizzas, with a perfect blend of crispy and chewy crust, are particularly popular among the younger crowd.
For those looking for a more refined dining experience, "The Hilltop Bistro" is a gem that's been garnering attention from even outside Cedar Hill. The chefs here draw inspiration from global cuisines, presenting dishes that are both visually stunning and delectably satisfying. Their farm-to-table approach ensures fresh, locally-sourced ingredients, and the rotating seasonal menu keeps diners coming back to experience the latest culinary creations.
But no discussion of Cedar Hill's dining scene would be complete without mentioning "Betty's Barbecue Shack." This unassuming joint, with its picnic tables and smoky aroma wafting through the air, is a haven for barbecue enthusiasts. From slow-cooked ribs to smoked brisket, every dish is a flavorful journey through the best of Southern barbecue traditions.
While Cedar Hill may not boast the vast array of dining options found in larger cities, it more than makes up for it with the quality, authenticity, and warmth of its establishments. Dining here isn't just about the food; it's about the stories, the people, and the memories created around the table.
Shopping and Entertainment
When one thinks of Cedar Hill, TN, the quaint charm and serene landscape come to mind. But delve a little deeper, and you'll find a town bustling with entertainment and shopping options that beautifully balance the local flavor with contemporary desires.
For movie buffs, the "Cedar Hill Cinema" offers a cozy environment to catch the latest flicks. It might not be a sprawling multiplex, but its intimate seating and the occasional classics shown on throwback nights give it an old-world charm that's hard to find elsewhere. Plus, there's nothing quite like grabbing a popcorn tub and watching a film with fellow townsfolk, making the cinematic experience feel more communal.
Live performances have found a home at the "Cedar Playhouse," a local gem that showcases everything from plays and musicals to live concerts. The talent here often surprises first-timers, with productions rivaling those in bigger cities. It's not just a place for entertainment; the Playhouse has nurtured local talent and provides workshops for aspiring artists and musicians.
When it comes to shopping, Cedar Hill offers an eclectic mix. "Main Street Market" is where locals often head to, not just for shopping but for the experience. Here, you'll find a collection of boutiques, antique stores, and artisanal shops offering everything from handmade jewelry to curated vintage clothing. The friendly shopkeepers, many of whom have been in business for generations, always have a story to share, making shopping a delightful blend of discovery and storytelling.
For more contemporary shopping needs, "The Cedar Hill Plaza" houses a range of stores, including some popular national chains. Whether it's fashion, electronics, or home goods, the Plaza provides a one-stop solution. And after a busy shopping spree, there's nothing like unwinding at one of the cozy cafes that dot the perimeter.
In essence, Cedar Hill might be modest in size, but it doesn't compromise on offering a plethora of entertainment and shopping options. It's this blend of the old and new, tradition and modernity, that gives the town its unique charm and keeps both residents and visitors engaged and entertained.
Parks and Nature
Nestled in the gentle folds of Tennessee, Cedar Hill is a haven for nature enthusiasts and those looking to find solace in the great outdoors. The town and its surroundings provide a tapestry of green spaces that promise rejuvenation, adventure, and a deep connection with nature.
Central to Cedar Hill's outdoor attractions is "Whispering Pines Park." Aptly named, it's a place where towering pine trees stand sentinel, their leaves rustling with stories of old. The park's meandering trails beckon hikers and joggers alike, offering them views of serene ponds and occasional wildlife sightings. Families often choose this park for its picnic spots and playgrounds, making it an idyllic setting for a weekend outing.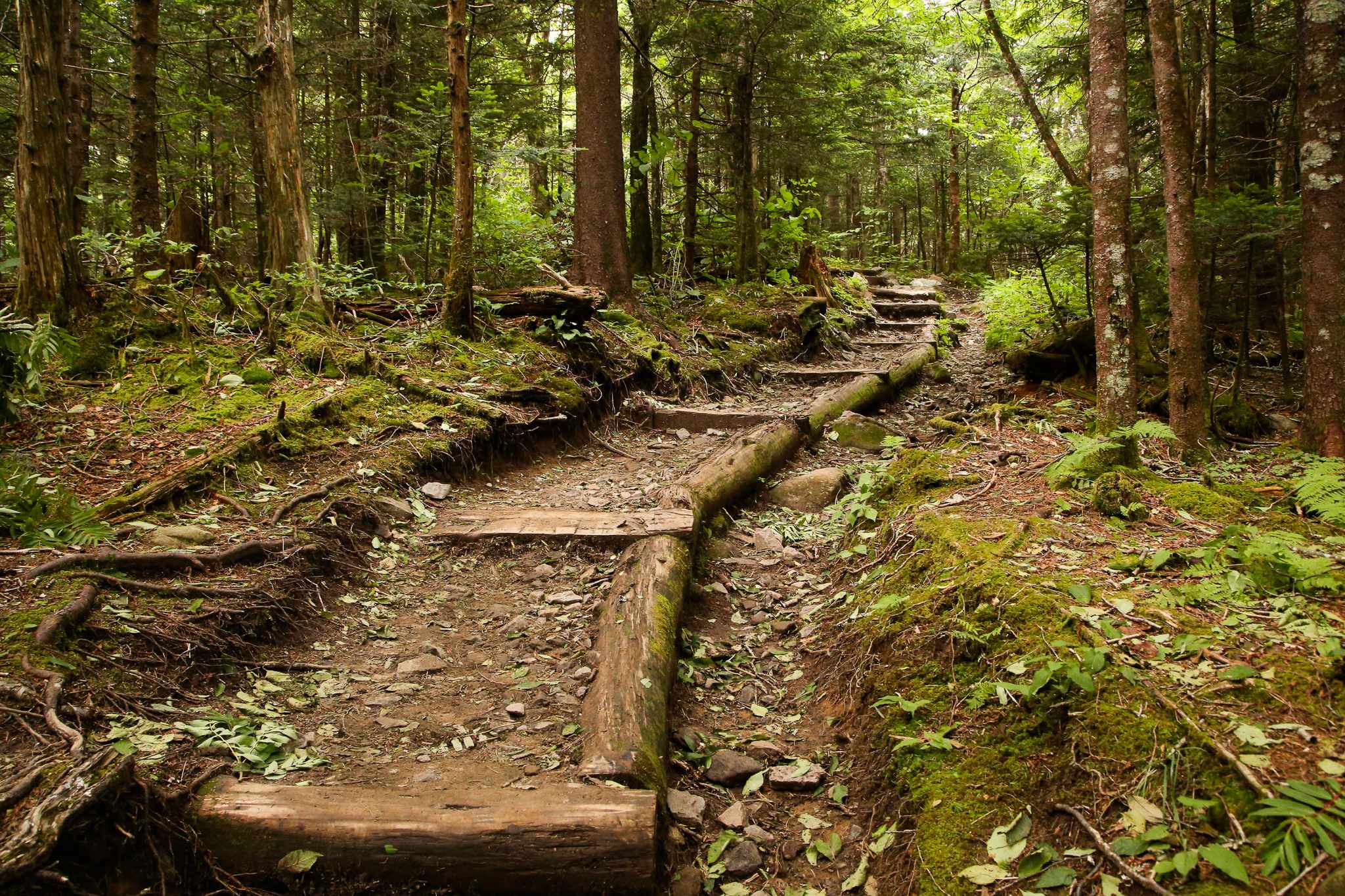 Just a short drive from the town center, you'll find the "Cedar Hill Wetlands Reserve." This protected area is a paradise for birdwatchers and those keen on understanding delicate ecosystems. Boardwalks stretch across parts of the wetlands, allowing visitors to venture deep into the heart of this marshy wonderland. During spring and fall, the reserve becomes a pit stop for migratory birds, turning it into a theater of avian ballet.
For those who prefer a more structured green space, the "Maple Gardens" is a must-visit. Originally a private estate, the gardens were opened to the public a few decades ago. Here, meticulously maintained flower beds erupt in a riot of colors, interspersed with sculpted hedges and water features. It's not uncommon to see artists with their easels capturing the beauty of Maple Gardens or couples walking hand-in-hand, enjoying the romantic ambiance.
Lastly, adventure seekers often find themselves drawn to the "Cedar Trails Nature Park." With its rugged paths, cycling trails, and camping spots, it caters to those with a penchant for adrenaline. The park also hosts guided nature walks, where local experts introduce visitors to the region's flora and fauna.
In Cedar Hill, the embrace of nature is omnipresent. Every park, trail, or green space tells a story of a community deeply in love with its natural surroundings, cherishing it, and ensuring that future generations can find the same joy in the embrace of Cedar Hill's verdant arms.
Business and Industry
Cedar Hill, TN, while maintaining its charming small-town aura, has a thriving economic backbone supported by a range of businesses and industries. Over the years, the town's industrious spirit has been evident in the diverse sectors that have taken root and flourished here.
Agriculture has always been close to the heart of Cedar Hill. The town's fertile lands, blessed by favorable climate conditions, have been bountiful. Farming families, some who've tilled the soil for several generations, produce a variety of crops. From vast fields of corn and wheat to more specialized farms dedicated to berries and organic vegetables, agriculture plays a pivotal role in the town's economy and identity. Local farmers also proudly supply their produce to neighboring cities, farmers' markets, and gourmet restaurants.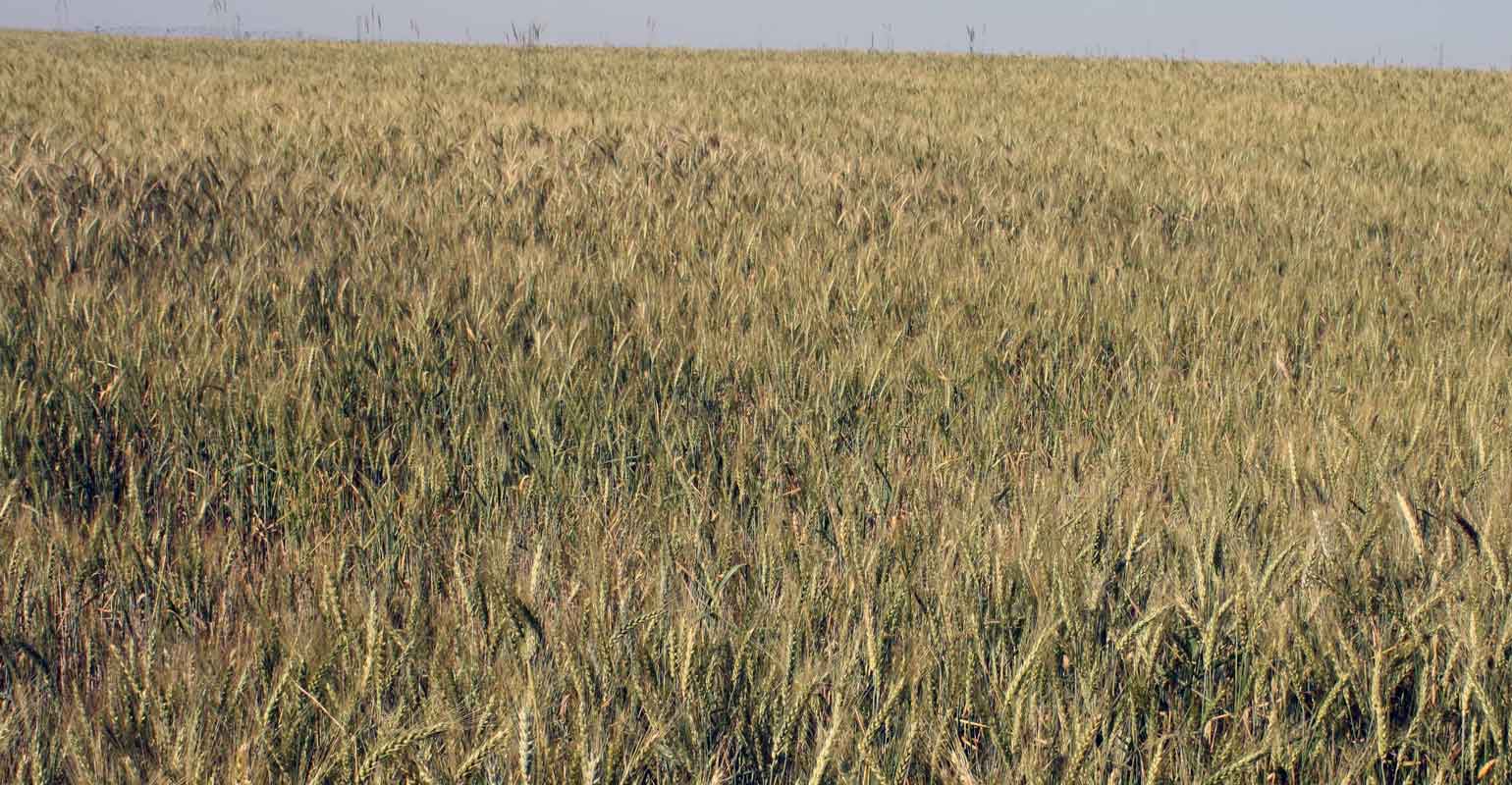 In recent years, Cedar Hill has seen a rise in agri-tourism. With more urban dwellers seeking authentic farm experiences, many farms in the area have opened their gates to visitors. They offer everything from farm stays and harvesting experiences to educational tours that shed light on sustainable farming practices.
While agriculture might be its historical mainstay, Cedar Hill has not been left behind in the tide of modernization. The outskirts of town are home to a couple of manufacturing units and small-scale industries. These range from food processing plants, which often source their raw materials from local farms, to niche industries such as artisanal craft workshops and boutique furniture factories.
Retail and services sectors, too, have made their mark. As the town has grown, so has the demand for both local and national retail establishments, catering to the daily needs of the residents. Simultaneously, Cedar Hill's strategic location has attracted a range of service businesses, including logistics companies and consultancy firms, adding another layer to its multifaceted economy.
At the crossroads of tradition and modernity, Cedar Hill showcases a balanced economic landscape. While it reveres and respects its agricultural heritage, the town is not hesitant to adapt and welcome newer industries, making it a dynamic hub of business activities in the region.
Airport and Transportation
For residents of Cedar Hill, TN, traveling in and out of town or welcoming visitors from afar hinges primarily on the proximity of the nearest major airport. The Nashville International Airport, situated in the heart of Music City, Nashville, serves as the most accessible and convenient air travel hub for Cedar Hill residents. This bustling airport, which is roughly a 45-minute drive from Cedar Hill, offers a broad range of domestic and international flights, making travel to and from Cedar Hill relatively straightforward for both residents and visitors.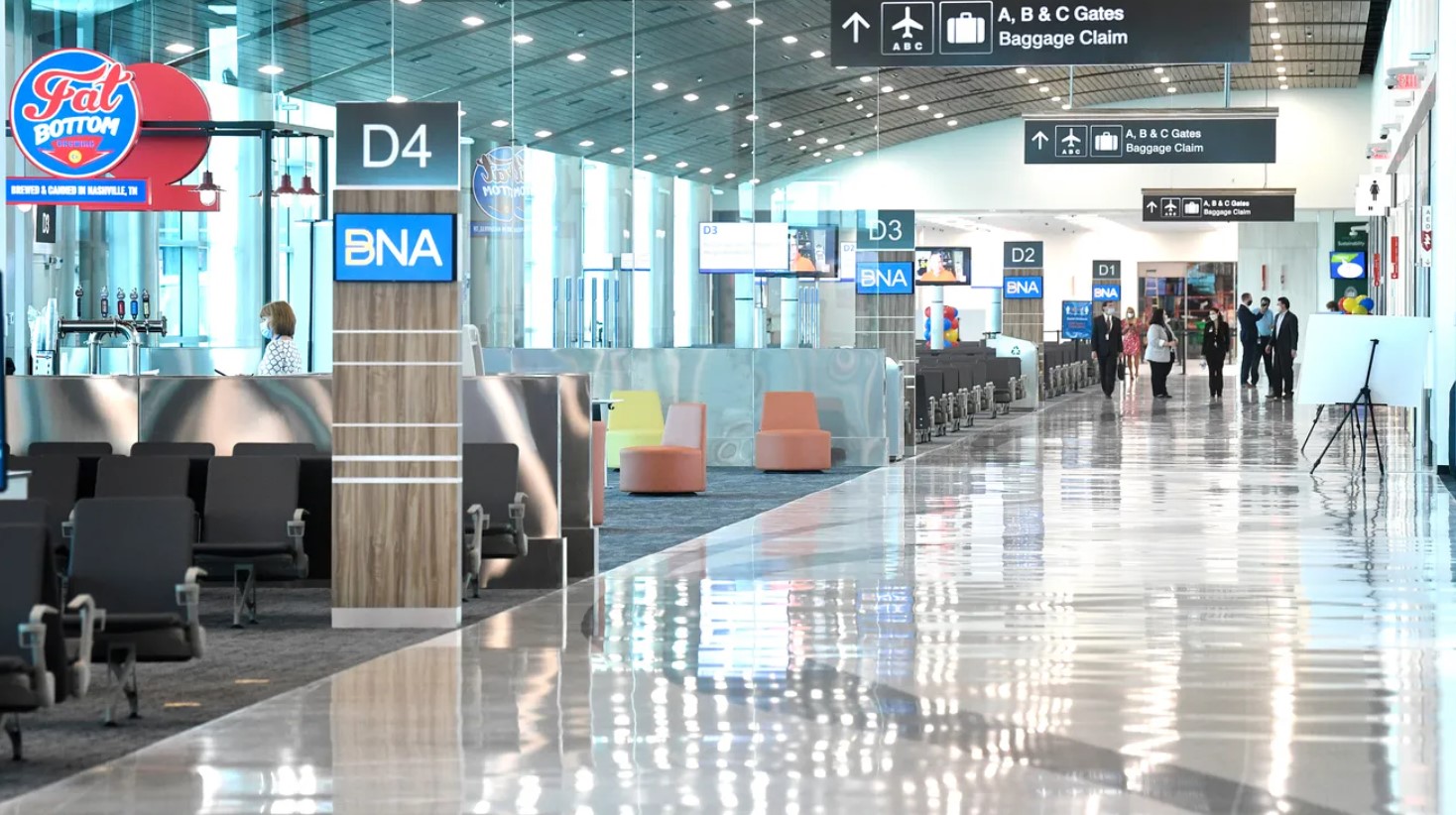 Now, when it comes to local public transportation within Cedar Hill itself, options are a tad more limited, reflecting the town's smaller scale and community-centric design. While there aren't any major bus or train stations directly within the town, there are regional bus services that operate from nearby towns, providing connectivity to Cedar Hill. These buses, though not as frequent as in larger urban areas, offer a lifeline for those who prefer public transit or may not have personal vehicles.
For those living in Cedar Hill and working in neighboring cities, carpooling has become a popular and eco-friendly alternative. Over the years, informal community-led groups have formed, facilitating ride-sharing options for daily commuters. These arrangements not only alleviate the potential strain of a daily drive but also foster a sense of camaraderie and community among participants.
It's also worth noting that, given the town's size, many residents find walking or biking to be a viable option for local errands or visits within Cedar Hill. The town's layout, combined with its pedestrian-friendly pathways, makes it easy to opt for these healthier and more environmentally friendly modes of transportation.
In essence, while Cedar Hill might not have the intricate web of public transit systems seen in larger cities, its proximity to a major airport and the adaptability of its community ensure that residents and visitors are never too far from where they need to be.
Weather
Cedar Hill, TN, enjoys a distinctive dance of seasons, each bringing with it its own palette of colors, temperatures, and experiences. Located in the northern part of Middle Tennessee, the town experiences a symphony of climatic variations that paint a vivid picture of life in this region.
Spring in Cedar Hill is nothing short of a reawakening. As winter's grip loosens, the landscape bursts forth in a riot of colors. Dogwoods and azaleas come alive, painting the town in shades of pink, white, and purple. Gentle breezes carry the sweet scent of blossoming flowers, and the days start to stretch longer, signaling the end of hibernation. It's a time of renewal, and the moderate temperatures make it perfect for outdoor activities and enjoying nature's newfound vibrancy.
Then comes summer, and with it, the warmth that defines Southern summers. Temperatures can climb, making days hot and humid. But Cedar Hill has its own way of embracing this warmth. The shade of mature trees, the coolness of local streams, and the occasional summer storm offer respite. Evening barbecues, trips to local swimming holes, and community events come alive during this season, echoing the town's spirit of togetherness.
Autumn in Cedar Hill is a visual masterpiece. The deciduous trees, which are abundant in the area, put on a show as their leaves transition from green to hues of gold, red, and orange. The air turns crisp, and there's a certain nostalgia that accompanies the fall season. Pumpkin patches become family destinations, and the harvest season celebrates the bounty of Cedar Hill's agricultural roots.
Winter, while milder than many northern states, has its own charm. Temperatures can dip, bringing with them the occasional frost or snowfall. The sight of Cedar Hill's rolling landscapes blanketed in a thin layer of snow is enchanting. Fireplaces come to life, and the town takes on a serene, introspective mood, wrapping up in the coziness that the colder months bring.
Through the rhythmic progression of seasons, Cedar Hill stands as a testament to nature's cyclical beauty, offering residents and visitors a dynamic backdrop against which to live, celebrate, and reflect.
Private and Public Schools
In Cedar Hill, TN, the commitment to education is deeply woven into the fabric of the community. Whether opting for public or private institutions, families in the area are presented with a range of choices, each upholding its unique values and pedagogical approaches.
Public schools in Cedar Hill fall under the jurisdiction of the Robertson County School District. The district is known for its dedication to academic excellence, co-curricular activities, and fostering a holistic learning environment. Cedar Hill's local public schools often garner praise for their student-centric approach, ensuring that children from varied backgrounds and learning styles find a nurturing environment. Emphasis on technology integration, arts, and sports makes these schools vibrant hubs of learning and activity. Teachers, many of whom are from the community or neighboring areas, are invested in the success and well-being of their students, creating strong bonds that often extend beyond the classroom.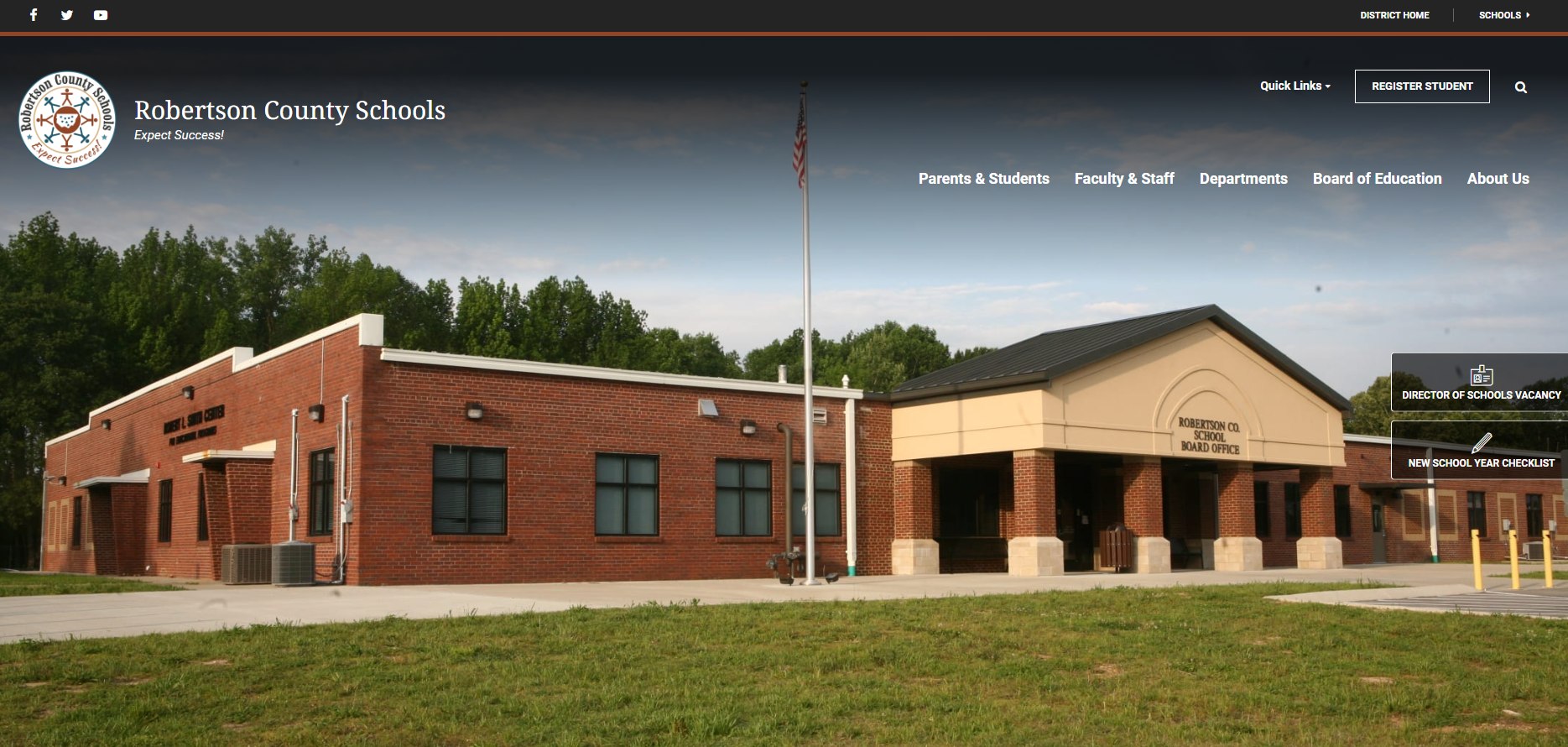 On the other hand, Cedar Hill's private school landscape offers alternative educational avenues. These institutions range from faith-based establishments to schools that focus on specific teaching philosophies or methodologies. What's common among them is the commitment to smaller class sizes, allowing for personalized attention and tailored learning experiences. Some of these schools have rich histories in the area, with traditions that have been upheld for generations. They often focus on character development and value-driven education, ensuring that students grow not just academically but also ethically and morally.
For parents considering specialized programs or particular extracurriculars, both public and private schools in Cedar Hill provide a multitude of options. Whether it's a robust STEM program, an immersive arts curriculum, or competitive sports teams, schools in the town strive to cater to the varied interests and talents of their student body.
In essence, Cedar Hill's educational landscape is a testament to the community's belief in the power of education. With diverse options at hand, families can find an academic home that aligns with their aspirations, values, and dreams for their children.
History
Nestled in the verdant landscapes of Tennessee, Cedar Hill's history is as rich and textured as the soil upon which it stands. Its name, evocative of the cedar trees that once densely populated the area, hints at the town's deep-rooted connection with nature.
Cedar Hill's earliest days can be traced back to indigenous tribes that called this region home. These first inhabitants recognized the land's fertility, its plentiful water sources, and the protection offered by its natural topography. Artifacts and occasional remnants discovered in the area provide silent testimony to these early cultures and their symbiotic relationship with the land.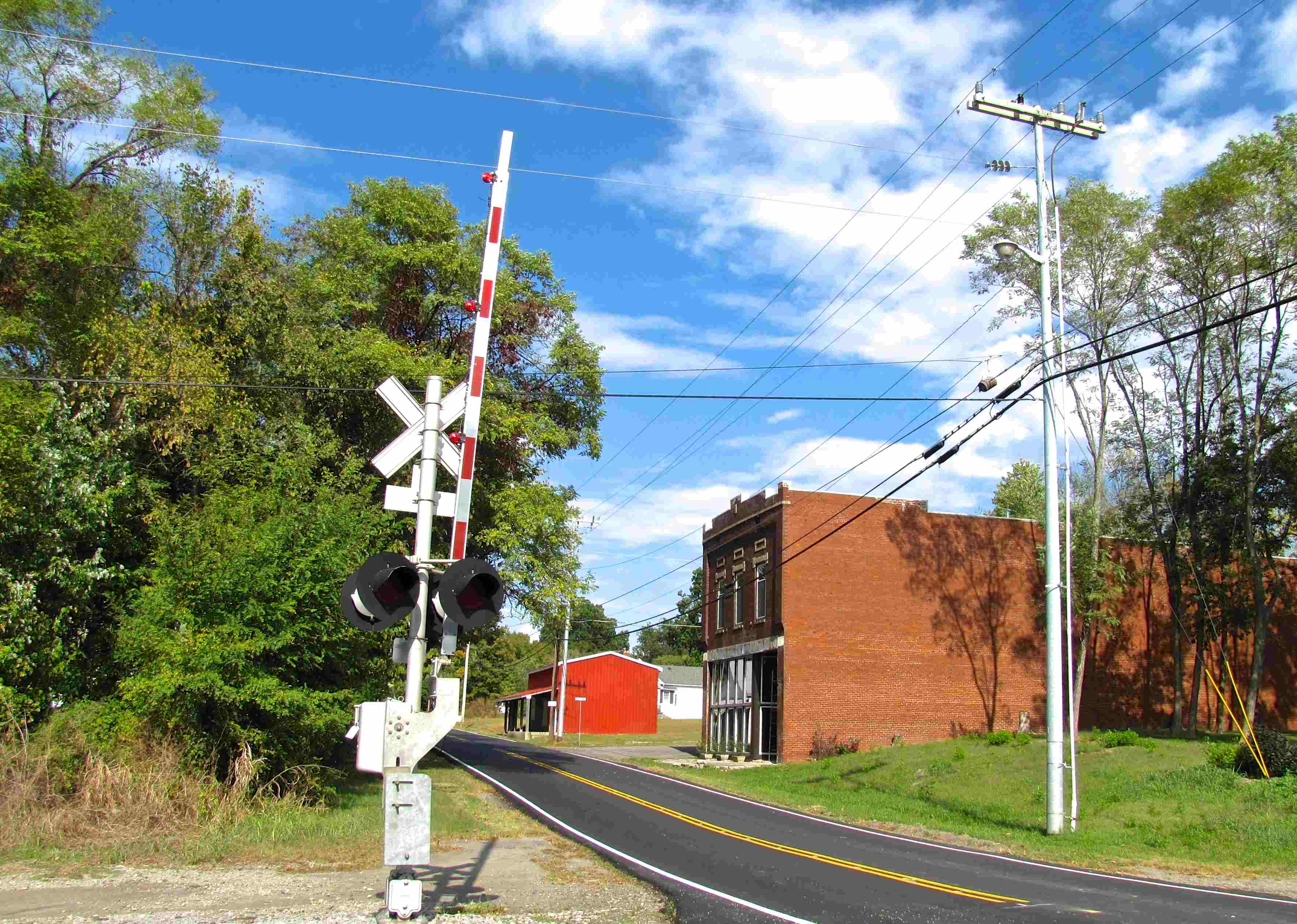 As settlers from the East began their westward migration, Cedar Hill saw a slow but steady influx of families drawn to its promise. The town's location made it a strategic spot for traders and merchants, establishing it as a budding hub in the 19th century. Agriculture, given the region's favorable conditions, played a pivotal role in Cedar Hill's growth. Vast fields of tobacco and corn became synonymous with the town's landscape, reflecting both its economic and cultural backbone.
The turn of the century brought with it the rise of railroads, and Cedar Hill, with its advantageous position, found itself on the map of important railway routes. The town blossomed further, with merchants, craftsmen, and farmers utilizing the railway to transport goods and produce, connecting Cedar Hill to larger markets.
Over the decades, Cedar Hill endured its share of trials, including the challenges of war, economic depressions, and the natural ebb and flow of small-town populations. But through it all, its spirit remained unbroken. The town's resilience can be attributed to its tight-knit community—a community that values its history, cherishes its traditions, and works together to face the future.
Today, Cedar Hill stands as a testament to the generations that have shaped its story. The echoes of the past are felt in its historic buildings, in the tales passed down through families, and in the enduring beauty of its landscapes. It's a town that honors its roots while looking forward to the chapters yet to be written.