Castalian Springs, TN Homes for Sale
Castalian Springs, TN Homes for Sale
October 3, 2023
Nestled amidst the scenic beauty of Tennessee, Castalian Springs beckons newcomers with its unique blend of natural allure, rich history, and Southern charm. As one prepares to embark on the journey to this captivating locale, the promise of fresh starts and tranquil living makes the heart race with anticipation.
Moving to a new place often comes with its own set of challenges and emotions. It's a concoction of excitement, apprehension, and the intrigue of the unknown. Castalian Springs, with its serene landscapes and welcoming community, can make this transition feel less like an overwhelming task and more like an invitation to be part of something special.
Finding a home in Castalian Springs is not just about acquiring a physical space to live in; it's about embedding oneself in a community that values connection, tradition, and the simple pleasures of life. As you seek your perfect abode here, you're not just choosing walls and a roof – you're choosing a lifestyle, a neighborhood, and a space where memories will be crafted.
This guide aims to smooth your transition and assist in your search for the ideal home. Dive deep into the essence of Castalian Springs, discover what makes this place so unique, and find a home where your heart truly resonates. Welcome to a new chapter in Castalian Springs, TN.
Housing Market
Nestled within the lush greenery of Tennessee, Castalian Springs boasts a housing market that encapsulates both the historic and the modern. Homes in this region often carry a rustic charm, reminiscent of the deep-rooted Southern traditions that have shaped the community for generations. Many properties, especially those that have stood the test of time, merge classical architectural elements with contemporary amenities, offering the best of both worlds to potential homeowners.
The affordability factor in Castalian Springs is an appealing draw for many. Compared to bustling metropolitan areas, one can find expansive spaces, both in terms of land and home square footage, at prices that offer significant value. It's not uncommon to encounter properties with vast backyards or those that are adjacent to picturesque natural settings, be it woods, lakes, or meadows.
For families and individuals looking for a tight-knit community vibe, Castalian Springs offers neighborhoods where familiar faces are the norm, and newcomers are warmly welcomed. Many of these communities have local events, gatherings, and other social activities that encourage neighborly interaction and forge strong communal bonds. The sense of security and togetherness in these neighborhoods can be a refreshing contrast to the impersonal nature of larger cities.
In recent years, there's been a noticeable uptick in newer developments cropping up, catering to the influx of individuals and families drawn to the area's allure. These modern homes often incorporate eco-friendly designs, smart home technologies, and open floor plans to cater to contemporary tastes. Still, developers are mindful of the town's heritage, ensuring that even newer structures don't feel out of place amidst the traditional backdrop of Castalian Springs.
However, like any housing market, there are cycles of highs and lows. It's beneficial for potential buyers or investors to keep a pulse on the local economic factors, upcoming infrastructure projects, and the general sentiment of residents. Engaging with local realtors, who bring a wealth of knowledge about the nuances of Castalian Springs' housing market, can be a decisive advantage in making informed decisions.
Nearby Cities
Just a short drive from Castalian Springs, Gallatin offers its own flair within the housing market. Known for its steady growth, Gallatin's real estate portfolio ranges from historic homes nestled within the heart of the city to newly developed neighborhoods that provide modern amenities. The city also holds a rich tapestry of arts and culture. The Palace Theatre on the square and the monthly festivals often draw residents and visitors alike. Moreover, the presence of Old Hickory Lake gives homeowners the opportunity to find waterfront properties, and it certainly adds a recreational touch to the lifestyle here.
Hendersonville, famously known as the "city by the lake," has seen an influx of people searching for homes that offer serene lake views and opportunities for water activities. It's a city where suburban tranquility meets lakeside living. The housing market here is dynamic, presenting a blend of spacious family homes, townhouses, and upscale residences. Music plays a significant role in the town's identity – it was once home to Johnny Cash – and this musical influence is still palpable in its lively local scene.
Lebanon stands as a testament to Tennessee's ability to merge the old with the new. It offers homes that speak to its historic past, especially around its charming downtown area, while also catering to a newer crowd with its modern townhouses and apartments. A hub for antique lovers, Lebanon's downtown is sprinkled with shops that promise unique finds. Additionally, the city has been making strides in promoting green living, and this is reflected in several eco-friendly home options and community parks.
A smaller town when compared to its neighbors, Hartsville is a gem for those looking for a quieter, more laid-back lifestyle. The housing market in Hartsville is characterized by its affordability and spacious plots. It's not rare to find homes with expansive yards, making it ideal for those who value outdoor space. Hartsville's community events, especially around Trousdale County Courthouse, are the heart and soul of the town, fostering a strong sense of community and belonging among its residents.
Each of these cities, while adjacent to Castalian Springs, offers a distinct lifestyle and housing market flavor. The common thread, however, is the genuine Southern hospitality and the emphasis on community living. The diverse offerings of these cities ensure that any potential homeowner or investor can find a place that resonates with their preferences and aspirations.
Top Neighborhoods
In the heart of Castalian Springs, there are several residential neighborhoods that have become favorites for those looking to make the area their home.
Emerald Valley, for instance, stands out for its spacious layouts and serene ambiance. Homes here offer sizable lots, granting residents ample room to curate gardens, set up recreational spaces, or simply enjoy a vast backyard. The neighborhood exudes a blend of rustic charm and modern convenience, and the streets are lined with trees, adding to its appeal for nature lovers.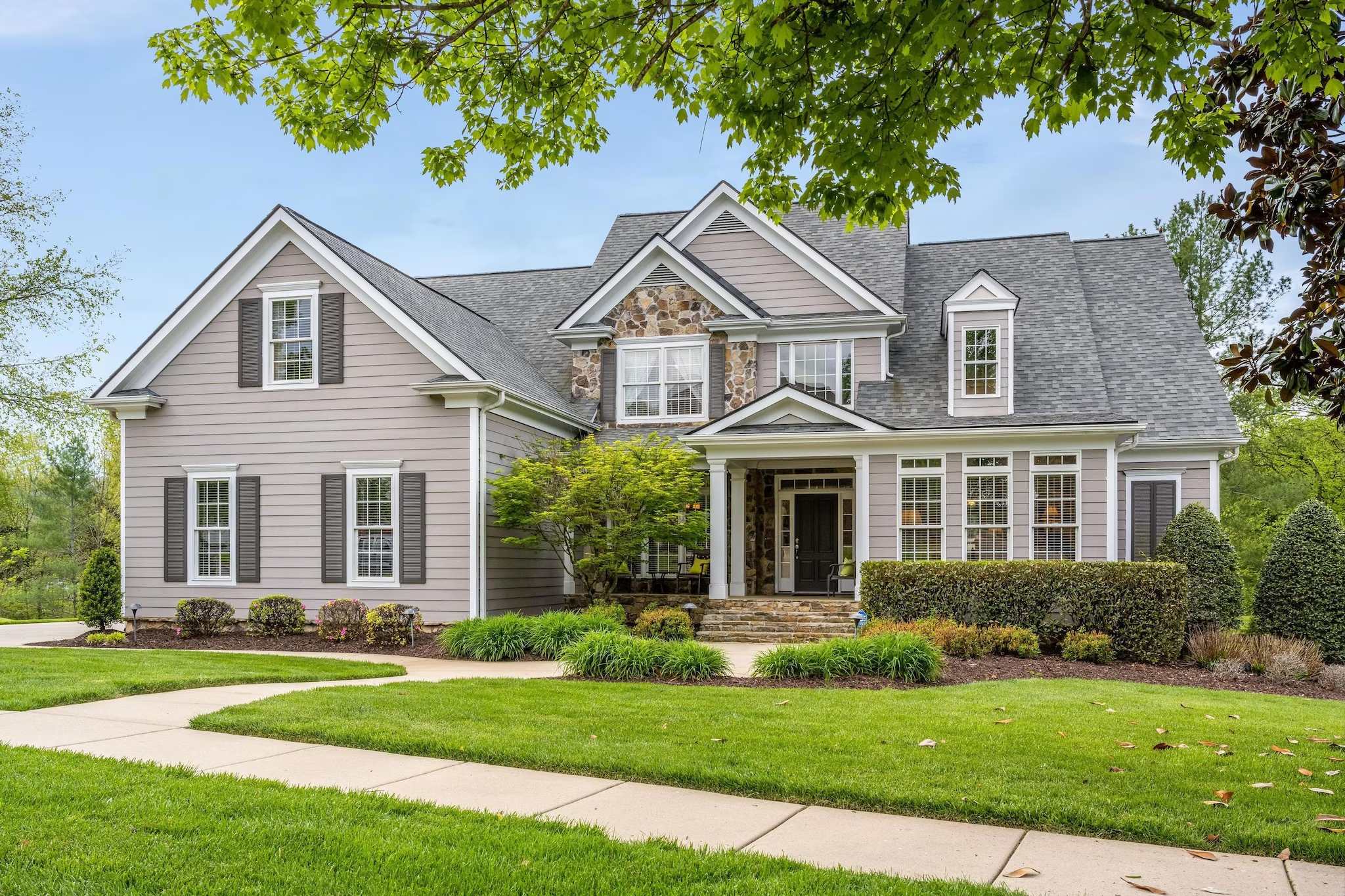 Cragfont Estates, named after the historic Cragfont mansion nearby, has its own sense of allure. This neighborhood boasts of homes that echo Tennessee's rich architectural tradition, with brick facades and expansive porches. Cragfont is more than just a residential area; it's a community that places value on neighborly interactions. Frequent community gatherings, barbecues, and yard sales ensure that residents form deep-rooted connections.
For those looking for newer constructions, Hunters Point might be the go-to choice. The development in this area is more recent, resulting in houses equipped with modern amenities and updated interiors. What makes Hunters Point unique is the emphasis on green spaces. Pocket parks and landscaped trails are interspersed within the neighborhood, making it ideal for morning jogs or evening strolls.
Not to be overlooked, Wynbrooke is a tucked-away haven that offers a more secluded living experience. The homes here, often set amidst wooded backdrops, provide unparalleled privacy. Yet, despite its secluded feel, Wynbrooke is just a stone's throw away from essential amenities, making it a perfect blend of convenience and tranquillity.
While these are some of the top neighborhoods in Castalian Springs, the beauty of the area lies in its diverse housing options. Each neighborhood, with its distinct character, promises a unique living experience tailored to varied tastes and preferences.
Top Condos & Townhomes
While Castalian Springs primarily leans towards detached single-family homes, there has been a noticeable rise in the development and popularity of condo and townhome communities, catering to those who desire a more communal and maintenance-free lifestyle.
One such community that's been receiving positive buzz is The Springs Residences. Located in the heart of Castalian Springs, this development boasts of well-designed townhomes that combine modern aesthetics with functional living spaces. A key feature of The Springs Residences is its shared amenities, which include a fitness center, swimming pool, and community clubhouse. Its strategic location also places residents within arm's reach of local attractions and essential services.
Lakeview Landing is another condo community that deserves a mention. Overlooking the serene waters of a local lake, the condos here offer breathtaking views right from the living room. Lakeview Landing also prioritizes green living with well-maintained garden spaces and walking paths around the property. Given its proximity to the lake, many residents here enjoy activities such as fishing, boating, or just tranquil morning walks by the water.
Nestled close to the main road, The Courtyards at Castalian is a townhome community that offers convenience and style. The units here are designed with a focus on open-concept living, providing spacious interiors and ample natural light. Residents often rave about the community's security features, making it a top choice for those who prioritize safety. Additionally, The Courtyards frequently organize community events, ensuring that neighbors get to know each other, fostering a close-knit environment.
Lastly, for those who value historic architecture blended with modern comfort, The Vintage Lofts of Castalian is a delightful find. These condos, housed in refurbished historic buildings, retain much of their original charm, including exposed brick walls and wooden beams. However, inside, they are fitted with contemporary amenities, offering a beautiful juxtaposition of the old and the new.
These condo and townhome communities in Castalian Springs exemplify the area's ability to evolve with changing times, catering to a diverse population while maintaining its small-town essence and charm.
Cost of Living
Castalian Springs, TN, is often lauded for its idyllic surroundings, welcoming community, and Southern charm. However, another aspect that draws many to this locale is its cost of living, especially when contrasted with larger metro cities across the USA.
Take cities like San Francisco, New York, or Los Angeles, for example. These bustling urban centers come with a hefty price tag in terms of housing, transportation, and day-to-day expenses. The median home cost in such cities is often several times that of a home in Castalian Springs. Here, you can secure a spacious property with a vast backyard for what might get you a compact apartment in downtown San Francisco or Manhattan.
Beyond housing, everyday expenses in Castalian Springs also tend to lean on the more affordable side. Whether it's groceries, utilities, or transportation, residents here find that their dollar stretches further. Dining out, often a pricey affair in places like Chicago or Seattle, is more budget-friendly in Castalian Springs, without compromising on quality or taste. Local markets and eateries offer delectable Southern fare at prices that don't break the bank.
However, it's not just the heavyweight cities where the differences are noticeable. Even when compared to other parts of Tennessee, like Nashville or Memphis, Castalian Springs provides a more economical living option. While the cultural and entertainment amenities of bigger cities might be more expansive, the trade-offs in terms of cost savings and quality of life in Castalian Springs are significant.
Of course, wages and job opportunities often align with the cost of living. While salaries in metro cities might be higher on paper, it's essential to factor in the expenses that come with living there. In contrast, Castalian Springs, with its moderate wage structures, still allows residents to enjoy a comfortable lifestyle, given the lower cost demands.
In essence, Castalian Springs offers a lifestyle that many desire: peaceful, community-centric living without the exorbitant costs associated with big-city life. For many, this balance is precisely what they seek, making Castalian Springs an attractive option for relocation.
Restaurants and Dining
When it comes to dining in Castalian Springs, TN, the options might surprise you with their variety and depth. While it's a smaller community compared to its bustling urban counterparts, it punches well above its weight in terms of culinary offerings.
A local favorite is the Castalian Bistro, where the menu is a beautiful blend of traditional Southern cuisine with a modern twist. Here, fried chicken meets gourmet sauces, and classic cornbread is reimagined with herbs and specialty cheeses. The ambiance is cozy and familial, with wooden tables and chairs giving it an authentic rustic touch. Many locals frequent the place not just for the food but for the warm, welcoming atmosphere.
For those with a penchant for Italian, La Bella Piazza offers a little slice of Italy right in the heart of Castalian Springs. From perfectly cooked pasta dishes to wood-fired pizzas, the restaurant's authentic flavors transport diners straight to the cobblestone streets of Rome or Florence. The tiramisu, a house specialty, is a must-try for dessert aficionados.
On weekends, the aroma of barbecue wafts through the town from Smoky Joe's BBQ Shack. This joint, with its picnic tables and open grills, is all about the Southern BBQ experience. The ribs, slow-cooked to perfection, fall right off the bone, and the assortment of house-made sauces caters to a variety of taste preferences. Many residents swear by Smoky Joe's coleslaw and cornbread as the perfect accompaniments to the meaty mains.
Not to be overlooked, The Springs Café offers lighter fare for those looking for salads, sandwiches, and freshly brewed coffee. It's a popular spot for brunch, with locals raving about their avocado toast and gourmet omelets. With its casual ambiance and friendly staff, it's the kind of place where one can easily lose track of time, sipping on a latte and reading a book.
All in all, Castalian Springs, while quaint, offers a robust and diverse culinary scene. From hearty Southern meals to international delights, the town ensures that its residents and visitors have a plethora of dining options to indulge in.
Shopping and Entertainment
Dive into the local scene of Castalian Springs, TN, and you'll discover that this charming town offers a delightful array of entertainment and shopping experiences that capture its unique spirit.
For those interested in history and culture, the Wynnewood State Historic Site is a must-visit. This beautiful limestone residence, dating back to the 1800s, not only offers insights into the area's rich history but often hosts events and reenactments. Visitors can enjoy guided tours, learn about the early settlers of the region, and even partake in period-specific activities and workshops.
When it comes to shopping, Castalian Springs may not have sprawling malls, but it more than compensates with its boutique stores and local markets. Main Street Market, for instance, is a favorite among residents. This quaint establishment offers everything from fresh produce and artisanal cheeses to handmade crafts and vintage collectibles. It's the ideal spot for those who appreciate the charm and quality of locally sourced goods.
For book lovers, the Castalian Corner Bookstore is a treasure trove. With its cozy ambiance, wooden bookshelves, and an extensive collection ranging from bestsellers to rare finds, it's easy to spend hours here, getting lost in the world of literature. The store often hosts local authors for readings and signings, turning it into a cultural hub for literary enthusiasts.
Music and live entertainment find their home at The Springs Pavilion. This venue frequently hosts local bands, theater productions, and community events. Whether you're in the mood for some country tunes, a rock concert, or a heartwarming play, there's always something happening at the Pavilion to keep the residents entertained.
For those who enjoy outdoor recreational activities, Castalian Springs boasts several parks and nature trails. These areas are not just for picnicking but often become the epicenter of community events, from summer festivals to outdoor movie nights.
In essence, Castalian Springs, while maintaining its small-town essence, offers a plethora of entertainment and shopping options that cater to a diverse range of preferences. It's a place where history, culture, and community come together in harmonious synergy.
Parks and Nature
Castalian Springs, nestled in the heart of Tennessee, offers nature enthusiasts an array of parks and natural spaces, each exuding its own unique charm and attractions.
One of the town's most cherished natural spaces is Castalian Springs Park. This local gem provides a lush, green oasis for families and individuals to enjoy. Sprawling over several acres, it's dotted with shade trees, open fields, and picnic spots. A myriad of pathways crisscross the park, inviting morning joggers, afternoon strollers, and avid cyclists. The playground area, a recent addition, has become a hit among children and parents alike, offering a safe space for young ones to expend their energy.
For those keen on fishing or simply spending a quiet afternoon by the water, Castalian Springs Pond is the place to be. It's not uncommon to find local fishing enthusiasts casting their lines in hopes of catching a prize fish. But even if fishing isn't your cup of tea, the serene surroundings and gentle ripple of the water make it an ideal location for contemplation or unwinding with a good book.
Nature trails are also abundant in the area. The Whispering Pines Trail, a particular favorite, winds its way through dense forests, revealing the local flora and fauna. During the spring months, wildflowers burst forth in a riot of colors, creating a picturesque setting for nature photographers and botanical enthusiasts.
Birdwatchers find solace in the Bledsoe Creek State Park, which sits just on the outskirts of Castalian Springs. The park boasts a variety of habitats, from wetlands to forests, attracting a diverse range of bird species. Equipped with binoculars, one can spot everything from songbirds to raptors, making it a haven for ornithologists and hobbyists.
Lastly, for those who seek a combination of history and nature, the Historic Cragfont Mansion grounds offer both in abundance. While the mansion itself provides a peek into the region's history, its vast grounds are immaculately maintained, showcasing indigenous plants, shaded groves, and scenic spots ideal for picnicking.
All in all, Castalian Springs promises a rejuvenating communion with nature. Its parks and natural spaces, each with its own allure, ensure that residents and visitors can always find a green nook to relax, recreate, or simply bask in the beauty of the natural world.
Business and Industry
Nestled within Tennessee's verdant landscapes, Castalian Springs may present itself as a serene, nature-rich town, but beneath this tranquil facade lies a robust mosaic of businesses and industries that form its economic backbone.
A prominent sector that has shaped the local economy for years is agriculture. The fertile lands surrounding Castalian Springs have been cultivated by generations of farmers, producing a bounty that ranges from grains to vegetables and dairy. These agricultural activities don't just cater to the local populace but extend their reach to nearby cities, making the town a critical node in the regional food supply chain.
Complementing its agricultural roots, Castalian Springs has seen a rise in agro-tourism ventures in recent years. Local farms have opened their gates to visitors, offering immersive experiences that span farm tours, harvest festivals, and workshops. These enterprises have not only augmented the town's tourism profile but have also provided diversified income streams for the farming community.
Given its historical significance, the heritage and tourism industry holds a special place in Castalian Springs' economic landscape. Sites like the Wynnewood State Historic Site and the Historic Cragfont Mansion attract a steady stream of history enthusiasts, educators, and tourists. This influx of visitors has spurred a plethora of ancillary businesses, from quaint bed-and-breakfast establishments to local guide services.
Small businesses and retail are also integral to Castalian Springs. From family-owned stores and boutiques that offer a diverse range of products to local artisans showcasing their crafts, these enterprises imbue the town with a unique character and charm.
In recent times, there has been a noticeable uptick in home-based businesses and remote work, thanks to advancements in technology. Many residents, equipped with high-speed internet connections, are engaging in a myriad of professions, from digital marketing to software development, bridging the gap between this small town and the globalized world.
While Castalian Springs might not be an industrial behemoth or a corporate hub, its medley of traditional industries, tourism-centric ventures, and modern enterprises make it an economic tapestry that's both vibrant and sustainable.
Airport and Transportation
For residents and visitors in Castalian Springs, TN, connectivity to broader transportation hubs and networks is an essential aspect of daily life. While the town itself embodies the essence of a peaceful, rural community, its proximity to major transportation arteries ensures it's never too isolated.
One of the first things newcomers often inquire about is the nearest airport. Nashville International Airport (BNA) is the closest significant airport to Castalian Springs, situated about a 45-minute drive away, depending on traffic. This airport serves as a gateway to numerous national and international destinations, making it incredibly convenient for both business travelers and those looking to jet off on vacation. Given its importance, many locals are familiar with the various routes to the airport, ensuring they can avoid any potential traffic bottlenecks during peak times.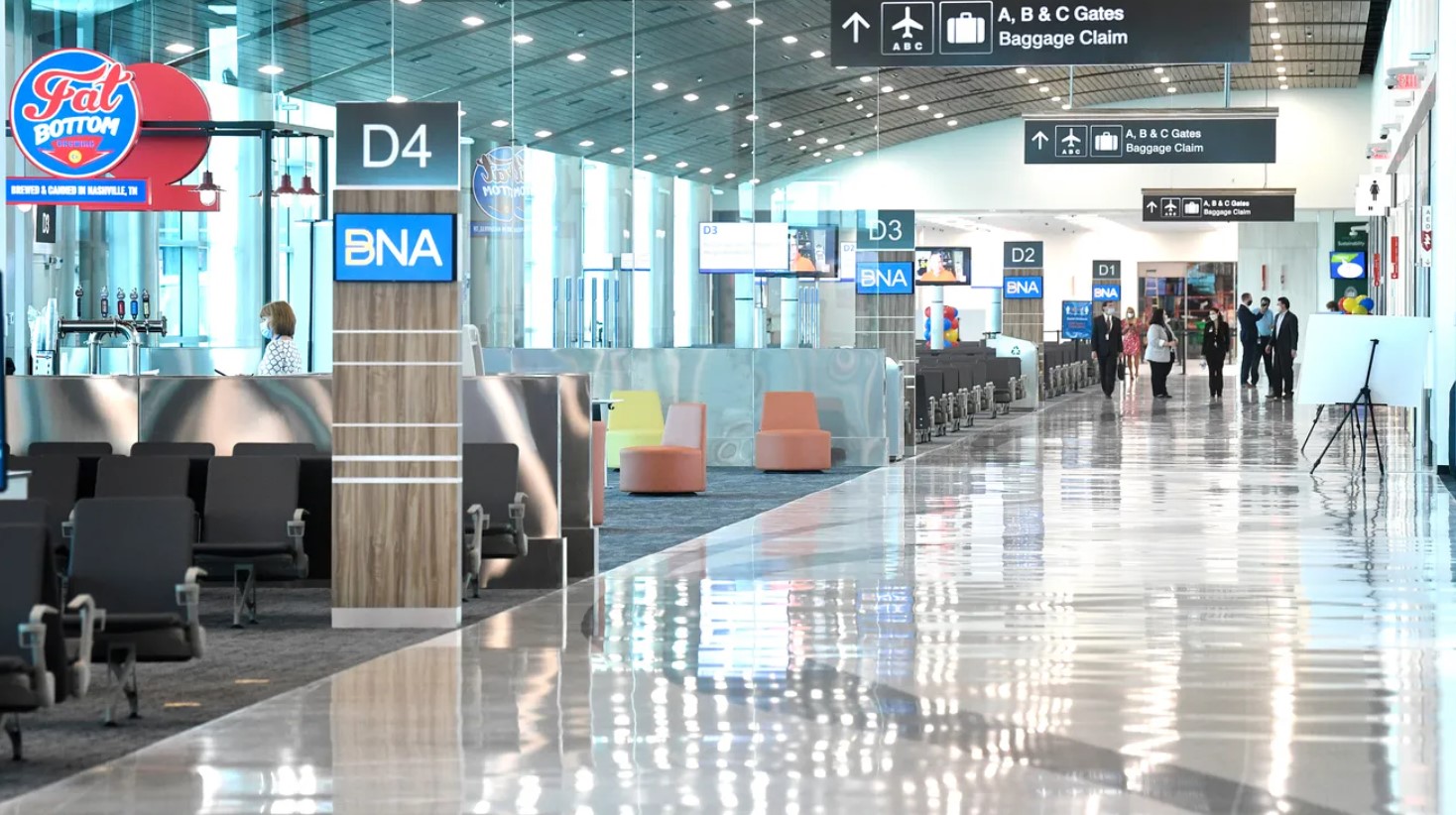 Regarding public transportation, while Castalian Springs doesn't have the extensive networks seen in larger metropolitan areas, it does have its offerings that cater to the community's needs. Regional bus services periodically connect the town with neighboring areas, making it possible for those without personal vehicles to move about. These bus routes are particularly popular among daily commuters and students.
Additionally, the vicinity of Castalian Springs to larger towns and cities means that more extensive public transportation options, such as express buses or commuter trains, are just a short drive away. Many residents find it feasible to drive to a nearby town with more extensive transit connections to tap into those networks when needed.
Of course, carpooling is another mode of transportation that's gained traction in the community. Neighbors often band together, especially for daily commutes to larger towns or cities, making the journey more environmentally friendly and sociable.
In essence, while Castalian Springs offers the tranquillity of a smaller town, its strategic location ensures residents and visitors are never too far from comprehensive transportation options, balancing the best of both worlds.
Weather
Nestled in the heart of Tennessee, Castalian Springs experiences the full symphony of the four seasons, each bringing with it its own set of characteristics and charm. The town's name, reminiscent of ancient Greek myths, belies its Middle Tennessee location, but the weather paints a picture that's quintessentially Southern.
Spring in Castalian Springs is a season of rejuvenation. As the chilly curtain of winter lifts, nature embraces a fresh start. Trees, once barren, start to sprout new leaves, and the entire town is soon awash in a cascade of blossoms from dogwoods, redbuds, and cherry trees. The temperature begins its climb, but retains a comfortable coolness, especially in the evenings. It's the perfect time for picnics and leisurely walks, as the land shakes off winter's slumber and welcomes the promise of warmer days.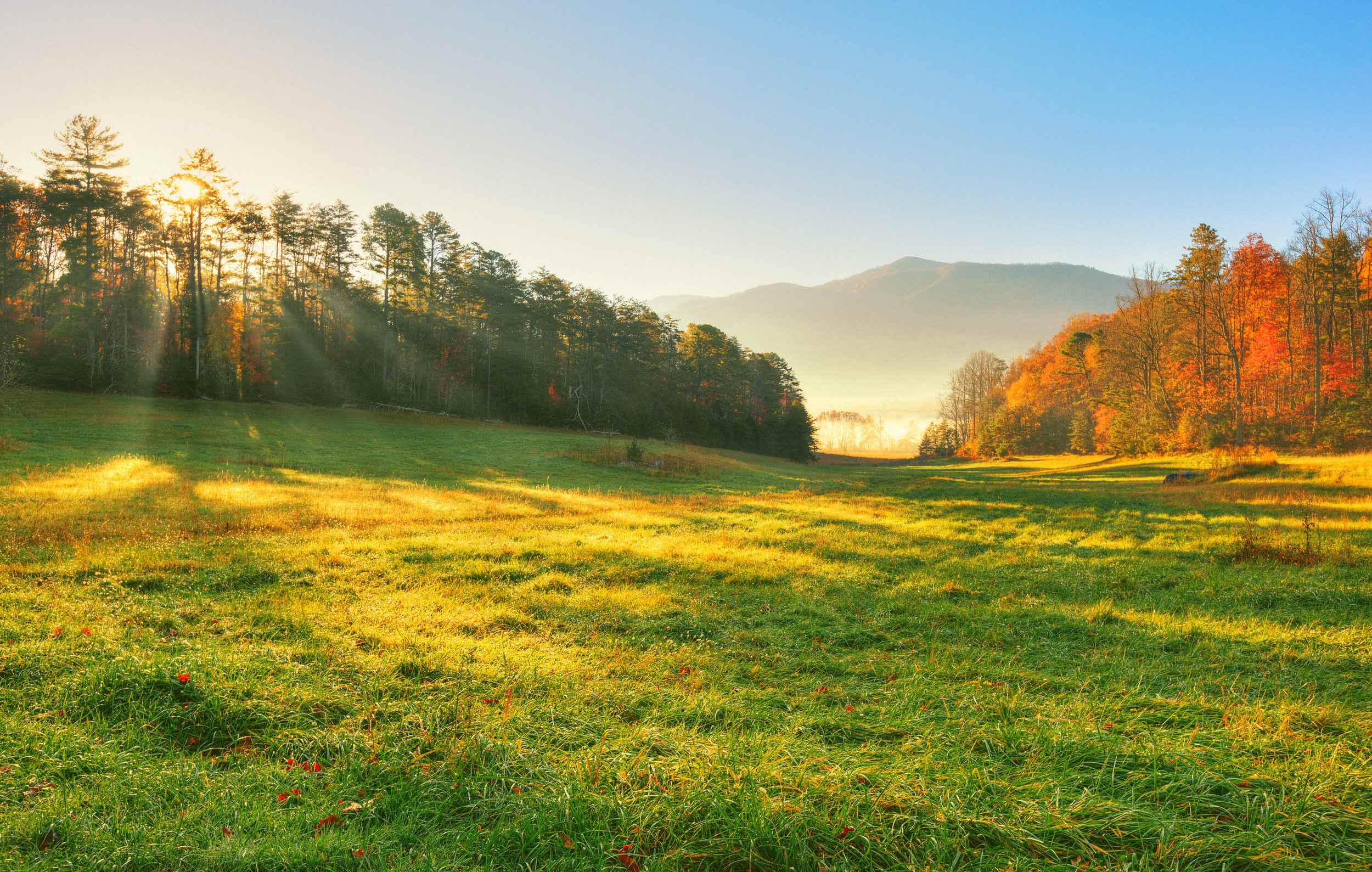 With summer, Castalian Springs is bathed in sunshine and warmth. Days can become quite hot, and the humidity levels rise, giving the air a heavy, languid feel. But the town knows how to make the best of this sun-kissed season. Children can be seen playing in backyards, while families and friends often gather for barbecues and pool parties. The occasional summer thunderstorm offers a dramatic respite, cooling things down momentarily before the sultry heat returns.
Then, as the days start to shorten, autumn graces Castalian Springs with its golden touch. This season is a visual feast. Leaves transform from greens to vibrant shades of amber, crimson, and gold, creating postcard-perfect scenes everywhere. The air becomes crisp and cool, inviting residents to enjoy outdoor activities like hiking or simply taking in the stunning fall foliage. Local farms come alive with pumpkin patches and hayrides, celebrating the harvest season.
Winter in Castalian Springs introduces a more serene pace. While the town doesn't usually see heavy snowfall, occasional flurries and frosts turn the landscape into a winter wonderland, if only temporarily. The cold can be brisk, prompting residents to bundle up, light fireplaces, and savor the coziness indoors. It's a time of reflection, as the year winds down and the community looks forward to the cycle of seasons starting anew.
In essence, Castalian Springs is a place where the changing seasons aren't just marked on a calendar, but are lived, felt, and celebrated, each in its unique way.
Private and Public Schools
In the heart of Tennessee lies Castalian Springs, a town that, while small, boasts a dedication to education that rivals many of its larger counterparts. Whether through public or private avenues, the community ensures that young minds have ample opportunities to flourish and grow.
Public schools serving the Castalian Springs area fall under the Sumner County Schools district. These institutions are characterized by a balanced curriculum, innovative teaching methods, and a firm commitment to creating a nurturing environment for every student. Castalian Springs families often laud the dedication of teachers and staff in these schools. Their efforts, combined with the district's investment in technology and infrastructure, ensure that students receive a comprehensive education that prepares them for the future. Extracurricular activities, from sports to arts and academic clubs, are also integral to these schools, offering students avenues to explore their passions and develop a well-rounded personality.
While Castalian Springs may not have an abundance of private schools within its immediate boundaries, there are several esteemed private institutions in the nearby areas. These schools offer alternative educational philosophies, smaller class sizes, and specialized programs. Whether they are faith-based or focused on specific teaching methodologies, the private schools near Castalian Springs are known for fostering close-knit communities, emphasizing character development, and providing individualized attention to their students. For families seeking an education deeply rooted in particular values or a more personalized learning environment, these schools present a viable option.
In both public and private educational settings, there's a palpable sense of community. Parents, teachers, and local businesses often collaborate on initiatives and events, fostering a shared responsibility for the town's younger generation. Through fundraisers, sports events, and school fairs, Castalian Springs sees the convergence of education and community spirit.
Ultimately, for families in Castalian Springs, education isn't just about textbooks and grades. It's about nurturing future citizens who are not only knowledgeable but also deeply connected to their community and its values.
History
The tale of Castalian Springs, Tennessee, is one steeped in the annals of time, revealing layers of history that span centuries. Before it bore its current name, and long before the first European settlers arrived, the area was a cherished ground for indigenous peoples. Its namesake springs served as a gathering point, drawing native tribes to its refreshing waters and bountiful hunting grounds. Evidence of this deep-rooted history is found in the numerous archaeological sites scattered around the region, bearing silent testimony to the cultures that once thrived here.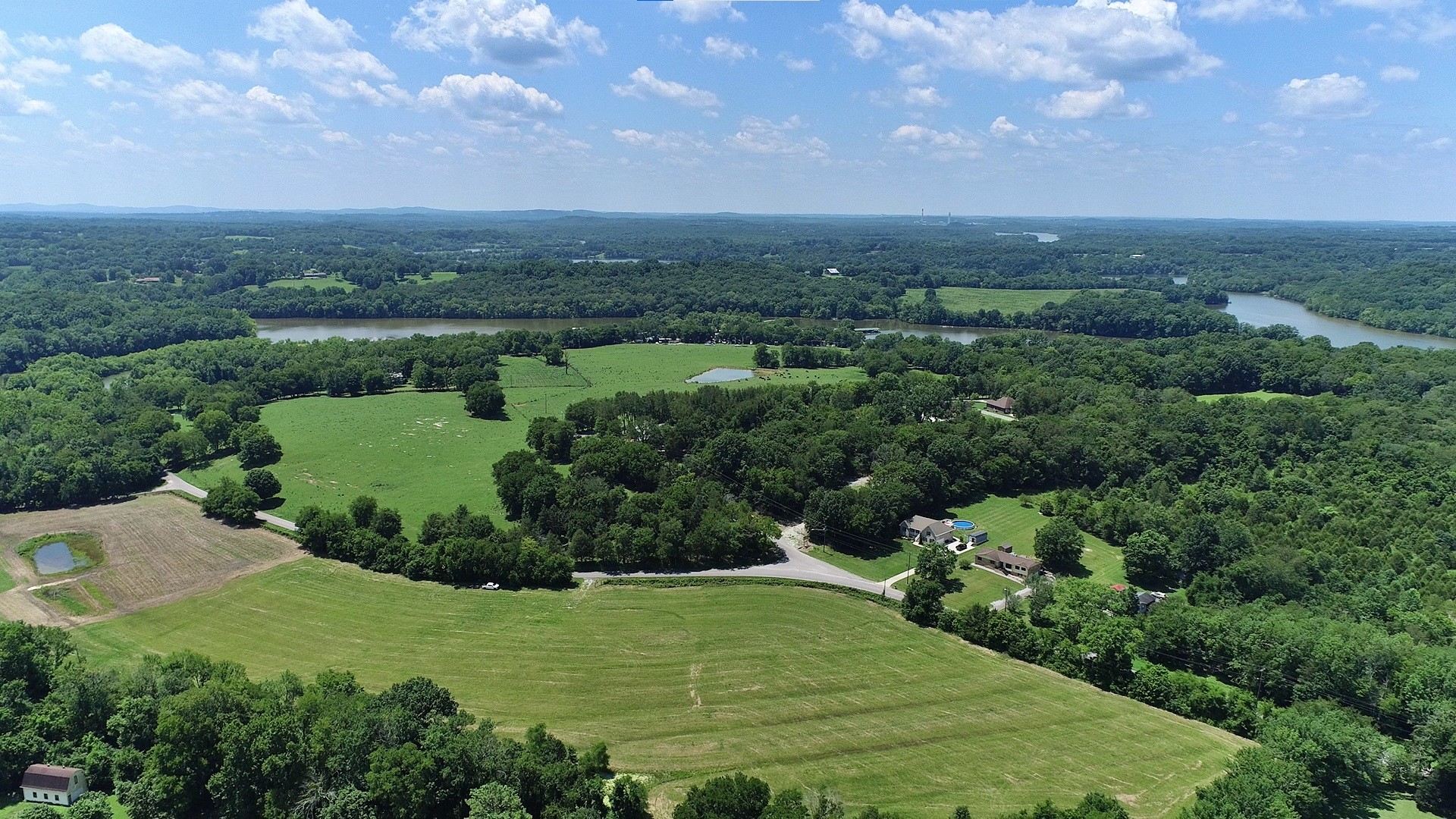 By the time European settlers made their way to the region in the 18th century, the allure of Castalian Springs was hard to ignore. Its fertile land and abundant water sources made it prime territory for establishing settlements. As these settlers carved out homes and farms from the wild terrain, the area began its transformation, intertwining new stories with ancient ones. The springs themselves, apart from their utilitarian function, became a symbol of rejuvenation, even getting their name from the famed Castalian Spring at Delphi, associated with the Greek oracle.
The 19th century brought significant growth and change. As the country grappled with the turbulence of wars and shifting borders, Castalian Springs felt these reverberations too. The town saw its share of skirmishes during the Civil War, with soldiers from both sides drawn to the vital resources the springs and its surroundings offered.
Despite the challenges of time, Castalian Springs has always had a knack for resilience. The 20th century saw the town evolve further, with developments in infrastructure, commerce, and education. Yet, throughout these transformations, the community has held onto its rich history, ensuring that stories from the past aren't forgotten but instead serve as foundations for the future.
Today, Castalian Springs stands as a testament to time's passage, a place where ancient springs whisper tales from eons ago, while the vibrant community looks ahead, building upon the legacy of those who walked these grounds before.