Carthage, TN Homes for Sale
Carthage, TN Homes for Sale
September 27, 2023
Nestled along the banks of the Cumberland River, Carthage, Tennessee, beckons newcomers with its southern charm, rich history, and the promise of a more tranquil way of life. Famous for its river heritage and close-knit community vibes, moving to Carthage offers a unique blend of small-town ambiance combined with the modern conveniences you've come to expect.
Whether you're relocating for a career opportunity, in search of a change in scenery, or seeking a community that values family, tradition, and a slower pace, Carthage presents itself as an attractive destination. A blend of historic homes, picturesque landscapes, and new constructions makes this place a versatile option for those in the hunt for the perfect abode.
Finding a home in Carthage isn't just about securing shelter – it's about laying down roots in a community that celebrates its past while looking ahead to the future. In this guide, we'll delve deeper into what makes Carthage unique and provide insights to help you navigate the local real estate market, ensuring that your move is as smooth and fulfilling as possible. Welcome to Carthage, where your next chapter awaits!
Housing Market
Carthage, TN, with its serene landscapes and river views, has a housing market that mirrors its charm and Southern appeal. One of the first things that stands out to those exploring local real estate is the diversity of homes available. Ranging from historic antebellum houses that echo the rich past of the South to modern constructions that boast contemporary features, there's something for every kind of buyer. The presence of such architectural variety means that whether you're a fan of classic styles or more modern designs, Carthage's housing landscape will have an offering to intrigue you.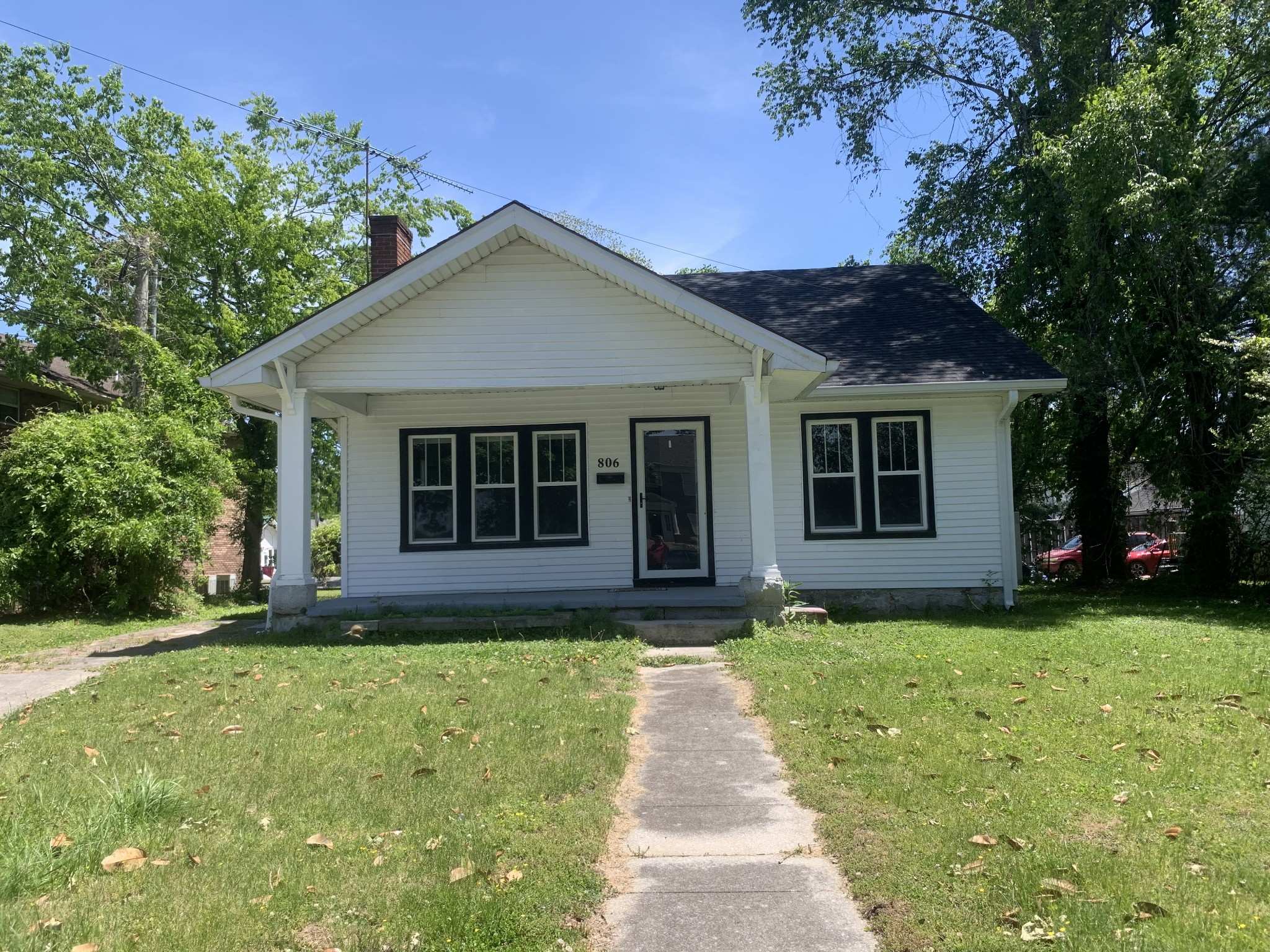 The town's proximity to the Cumberland River means that waterfront properties are a distinctive feature of the local market. Many homeowners are drawn to the tranquil river views, seeing it as a perfect backdrop for family life or retirement. These properties often come with a slightly higher price tag, but the allure of waking up to gentle river sounds and having a waterside spot to relax in the evenings makes it a worthwhile investment for many.
Affordability is another appealing characteristic of Carthage's housing market. Compared to bigger cities and many other regions in Tennessee, Carthage offers more bang for your buck. This affordability attracts a mix of first-time buyers, families looking to get more space for their money, and retirees seeking a comfortable place to settle down without breaking the bank.
Additionally, while the market is generally steady, it's worth noting that like many small towns, word-of-mouth plays a significant role in property sales. Oftentimes, homes might be sold or rented out based on community connections before they even hit the broader market. For newcomers, this highlights the importance of building relationships and networking, as the perfect home might be found through a casual conversation at a local diner or a community event rather than a typical real estate listing.
Nearby Cities
Gordonsville, for instance, is just a stone's throw away from Carthage. This city retains a certain rustic charm while its housing market reflects an interesting blend of vintage and modern homes. Families and retirees alike gravitate towards Gordonsville for its quiet streets, friendly neighbors, and homes that offer spacious yards. It's the sort of place where evening strolls and porch conversations are a regular affair, and where the sense of community is tangible.
Then there's Smithville, known for its vibrant cultural events, particularly the Fiddlers' Jamboree and Crafts Festival. Smithville's housing market is as varied as its cultural events, catering to different tastes and budgets. One of its draws is the proximity to Center Hill Lake, which not only impacts the real estate market with beautiful waterfront properties but also promises a lifestyle full of outdoor activities like boating, fishing, and hiking.
Lebanon is slightly larger and is often seen as a commuter town due to its proximity to Nashville. As such, its housing market is diverse, with newer constructions catering to young professionals and established families. Downtown Lebanon offers a delightful array of boutiques, cafes, and antique stores, allowing residents to enjoy a lifestyle that seamlessly blends the urban with the suburban. The city's historic charm is also palpable, with Civil War-era homes reminding locals of its storied past.
Cookeville, a bit further out but still within the sphere of influence, is home to Tennessee Tech University. This gives the city a youthful energy and an eclectic housing market. Students, faculty, and long-term residents coexist harmoniously in neighborhoods that range from modern apartment complexes to classic suburban homes. Cookeville's lifestyle is a balanced mix of academic vigor, with local coffee shops buzzing with students, and serene natural getaways like the Cummins Falls State Park offering weekend retreats.
Each of these cities, while close to Carthage, brings its unique attributes to the table. Together, they paint a diverse and vibrant picture of life in this pocket of Tennessee, each contributing its distinct flavor to the regional tapestry.
Top Neighborhoods
In Carthage, TN, those on the hunt for a new residence will find neighborhoods that not only capture the spirit of this riverside town but also cater to diverse lifestyles and preferences.
One of the most sought-after areas is the Riverside neighborhood, located close to the scenic banks of the Cumberland River. As its name suggests, many homes here offer mesmerizing river views, making it a prime spot for those looking to be lulled by the soft sounds of flowing water. The architecture in this area is a delightful mix, with well-preserved older homes sitting alongside newer constructions. It's the kind of place where morning jogs often transition into leisurely riverbank walks.
Then, there's the Historic Downtown Carthage district. Steeped in history, this neighborhood boasts beautifully restored homes that take residents on a trip down memory lane. The tree-lined streets, proximity to local cafes, boutiques, and the town's main events make it ideal for those who love being at the heart of community activities. Living in this part of town means you're just a short walk away from various town festivities, parades, and the iconic Smith County Courthouse.
For those seeking a more suburban feel, the East Carthage area offers spacious properties, often with large yards suitable for families with children or those with pets. Homes here range from classic ranch styles to two-story traditional builds. With schools and parks nearby, it's a neighborhood that has become synonymous with family living. The community vibe here is palpable, with block parties, neighborhood barbecues, and kids playing in cul-de-sacs.
Lastly, the North Carthage region, with its hilly terrains and lush green landscapes, is gaining traction among newcomers. It's a bit more secluded, offering residents privacy and tranquility. Houses here are often surrounded by trees, providing a serene backdrop and a sense of being close to nature. It's perfect for those looking for a peaceful retreat after a long day, yet still within easy reach of town amenities.
Each neighborhood in Carthage offers a unique slice of life, catering to different needs and desires. Whether it's the river's allure, the historic charm, or the suburban peace, there's a spot in Carthage waiting to welcome you home.
Top Condos & Townhomes
While Carthage, TN, is predominantly known for its single-family homes and sprawling properties, there has been a notable rise in the development and popularity of condo and townhome communities, each offering a unique set of amenities and lifestyles for residents.
First on the list is the Cumberland View complex. Positioned strategically to offer panoramic views of the Cumberland River, this community has become a favorite among those who appreciate the balance between modern living and nature. The units often come with large balconies or patios, enabling residents to soak in those gorgeous Tennessee sunsets over the river. Inside, the condos are spacious and modern, featuring open layouts and top-notch finishes.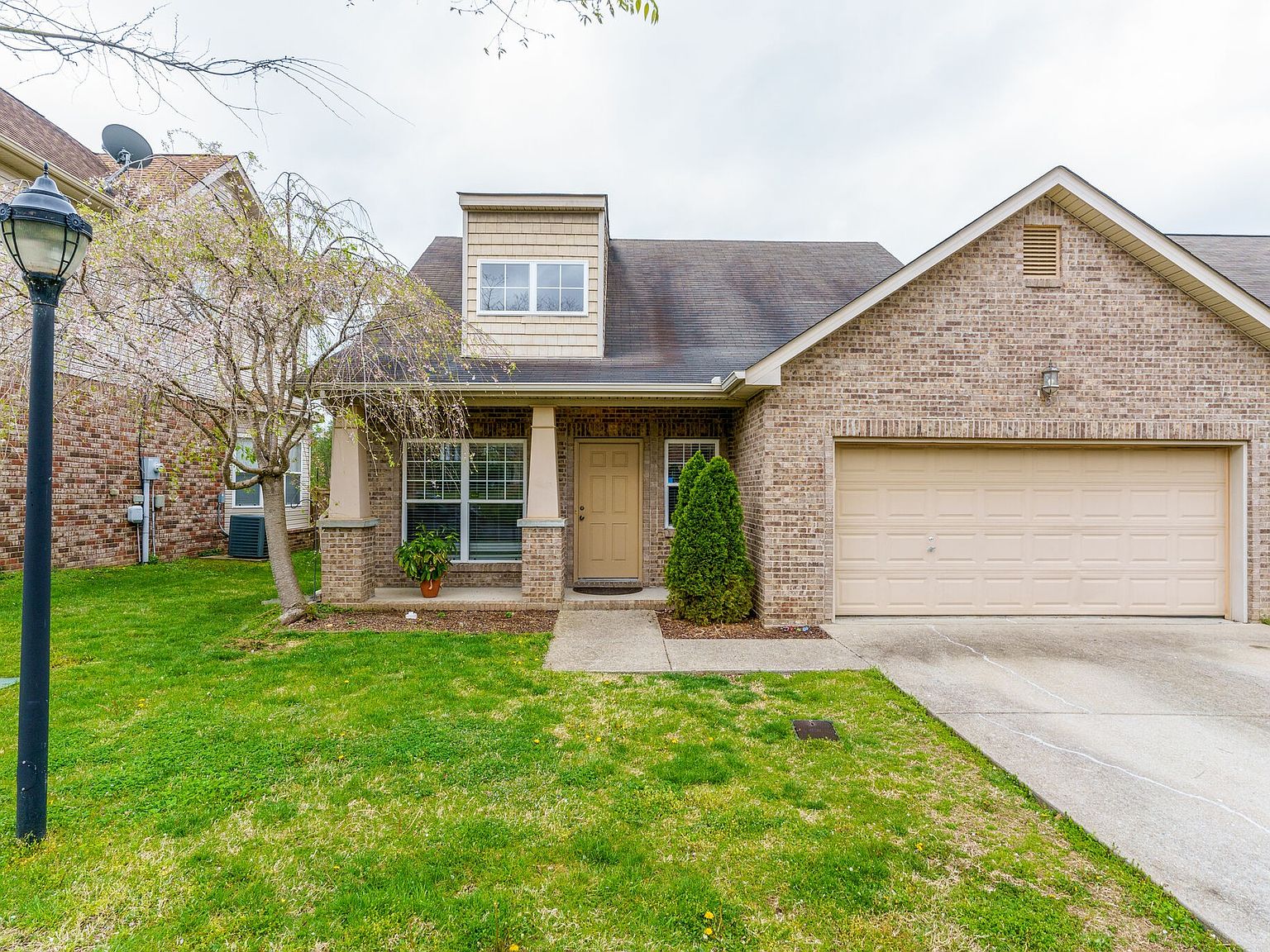 Riverfront Residences is another gem in Carthage. As the name suggests, its prime selling point is its proximity to the river. Beyond the views, however, residents often rave about the sense of community. With shared amenities like a fitness center, rooftop lounge, and even a small community garden, neighbors quickly become friends. Plus, its downtown location means dining, shopping, and town events are merely steps away.
The Maple Street Townhomes, a bit more inland but with its own charm, offers a more suburban feel within the condo and townhome spectrum. With multi-story units, private garages, and communal green spaces, it's an excellent choice for small families or professionals seeking a low-maintenance living arrangement. It's also close to local schools and parks, adding to its appeal for families.
Lastly, The Carthage Courtyard community deserves mention. Styled with a more traditional aesthetic, these townhomes give a nod to Tennessee's architectural history while still providing modern conveniences. The cobblestone pathways, shared courtyards with fountains, and brick facades create an atmosphere reminiscent of European towns. Inside, however, residents enjoy contemporary kitchens, spacious living areas, and energy-efficient fixtures.
Each of these communities offers a different take on condo and townhome living in Carthage. With a focus on community, modern amenities, and strategic locations, they provide alternatives for those seeking a more compact and convenient lifestyle in this lovely Tennessee town.
Cost of Living
Carthage, TN, with its serene landscapes and close-knit community vibes, presents an interesting contrast in terms of cost of living when juxtaposed with many metro cities in the USA.
For starters, housing in Carthage tends to be significantly more affordable than what you'd find in larger urban hubs like New York City, Los Angeles, or San Francisco. Where in those cities, a modest apartment might cost you an arm and a leg, in Carthage, the same budget could potentially fetch you a comfortable single-family home, possibly with a yard. This housing affordability is one of the primary drivers for many who seek refuge from the sky-high real estate prices of the big cities.
When it comes to everyday expenses, the differences are equally evident. Dining out, for example, is a more economical affair in Carthage. Whether you're craving some Southern comfort food or a simple coffee run, your dollars stretch further here than in bustling cities where a casual lunch outing could set you back considerably.
Transportation costs, too, lean in favor of Carthage. Many residents find that they spend less on fuel, given the shorter commutes and less traffic congestion. Plus, the absence of hefty parking fees that plague big city dwellers is a welcome reprieve.
However, it's not just the major metropolises where Carthage shines in terms of affordability. Even when compared to other parts of Tennessee, like Nashville or Memphis, Carthage generally offers a lower cost of living. While the difference might not be as stark as with the larger cities, the savings in housing and general amenities are noticeable.
Of course, salaries and employment opportunities also play a role in this equation. While the cost of living is lower in Carthage, so might be the average salaries when compared to major business hubs. However, for those who value quality of life, space, and community over the hustle and bustle of a metropolitan lifestyle, Carthage offers an attractive proposition.
Restaurants and Dining
Carthage, TN, might be a small town at heart, but when it comes to dining options, it certainly packs a punch, offering both locals and visitors a taste of the South and beyond.
A trip to Carthage isn't complete without diving into its Southern culinary roots. Take, for instance, the Riverbank Diner. This cozy establishment serves up classic Southern dishes that remind many of grandma's cooking. From fried catfish to the heartwarming chicken and dumplings, it's comfort food at its best. And of course, their biscuits and gravy, a breakfast favorite, have been known to draw both locals and visitors from neighboring towns.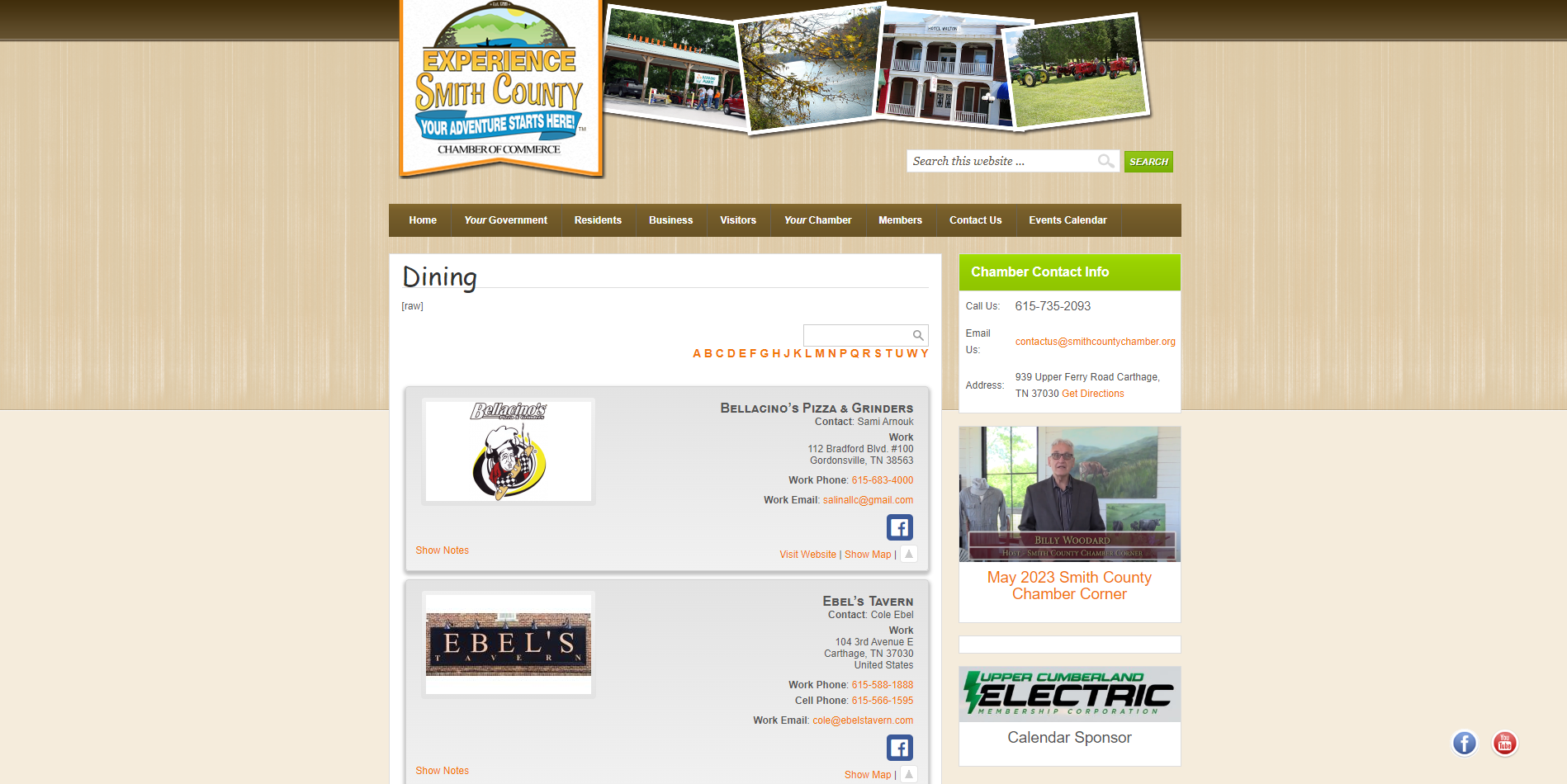 For those in the mood for something a bit more international, Carthage Grill is a surprising delight. While they do serve up traditional American fare, their menu boasts a selection of Mediterranean dishes that are both authentic and flavorful. The gyro wrap and the falafel plate have become town favorites, providing a delicious break from the norm.
Pizza lovers rejoice at Smith County Pizza Parlor. With its hand-tossed crusts, rich tomato sauce, and a variety of toppings, it's the go-to spot for many on a Friday night. Beyond pizzas, their wings and subs have also garnered a dedicated following. It's a relaxed environment, where families often come together after a long week, catching up over slices of cheesy goodness.
Of course, what's a dining scene without a sweet touch? Annie's Country Kitchen, while offering a full menu, is particularly famous for its desserts. Pies, cakes, and an assortment of pastries are baked fresh daily. Whether you're a fan of the classic pecan pie or looking to indulge in a rich chocolate cake, Annie's is a dessert lover's paradise.
Lastly, for those quick morning runs or afternoon pick-me-ups, Joe's Coffee Corner is the spot. This isn't just about coffee, although their brews are top-notch. They also offer a delightful menu of sandwiches, salads, and breakfast items. It's the kind of place where baristas remember your name and order, exemplifying the warm community spirit of Carthage.
Whether you're a local seeking variety or a visitor eager to explore, Carthage's dining scene offers a delightful culinary journey, blending the familiar with the new in the most delicious way.
Shopping and Entertainment
Carthage, TN, while exuding that charming small-town ambiance, offers its residents and visitors a delightful array of entertainment and shopping options that capture its unique spirit.
When it comes to entertainment, one of the prominent highlights is the Carthage Theater. This historic venue, with its retro facade and intimate seating, screens both current movies and timeless classics. On special occasions, they even host themed movie nights where the community comes together to relive cinematic magic from bygone eras. And if live performances are more your style, the theater occasionally transforms into a stage for local talent, showcasing everything from plays to musical nights.
For those who prefer outdoor activities, the Cumberland River serves as a natural entertainment hub. The riverbanks often play host to local fishing tournaments and kayaking events. It's not just for the sports enthusiasts either; families often flock to the river's edge for picnics, capturing the picturesque sunsets, or simply enjoying a leisurely stroll.
On the shopping front, Main Street in Carthage is a treasure trove of boutiques and locally-owned stores. Here, you won't find the typical big-brand outlets. Instead, you'll be greeted with charming stores like The Carthage Curio, which offers an array of handcrafted items, vintage finds, and unique gifts. It's the perfect spot to find that one-of-a-kind souvenir or present.
For fashion enthusiasts, Bella's Boutique is a local favorite. Offering a curated selection of apparel and accessories, it provides the town's fashionistas with chic options that rival big city boutiques. And if you're on the hunt for some home decor or handcrafted furniture, Mason's Homestead might just have what you're looking for, with its mix of rustic and contemporary items.
Of course, no shopping trip in Carthage is complete without a visit to the Farmer's Market. Open on weekends, it's a bustling spot where locals offer fresh produce, baked goods, and handmade crafts. Beyond the shopping, it's also a place of community, where stories are exchanged, and the town's pulse can truly be felt.
While Carthage may not have the sprawling malls or vast entertainment complexes of larger cities, what it offers is genuine, rooted in its community, and deeply reflective of its character. It's a place where entertainment and shopping intertwine with the town's stories, making each outing a unique experience.
Parks and Nature
Carthage, TN, nestled alongside the Cumberland River, is a haven for nature enthusiasts and those seeking a slice of tranquility away from urban hustle. The town's parks and nature options reflect its dedication to preserving the beauty and allure of Tennessee's natural landscapes.
A favorite among many is Carthage Riverside Park. As the name implies, it's perched right beside the river, making it an ideal spot for those looking to enjoy a day by the water. With its well-maintained trails, it's a popular choice for joggers, bikers, and those keen on a leisurely stroll. Families often converge at the park's picnic areas, with children finding joy in the playgrounds. As evening approaches, the park's benches become the best seats in town to catch those breathtaking river sunsets.
Then there's the Cumberland Nature Trail, which offers a more immersive nature experience. Meandering through thickets of trees and shrubs, this trail is a paradise for birdwatchers and those interested in local flora. The soft hum of insects, chirping of birds, and the occasional rustle of wildlife make it a therapeutic escape from daily life. It's not uncommon to spot deer or even the occasional fox on quieter days.
For those with a penchant for fishing, the Carthage Fisherman's Dock has become a local staple. It's not just about casting a line and waiting for a catch, although many boast about the sizable fish they've snagged. The dock, with its serene backdrop, is also a place of camaraderie. Veteran fishermen share tales of their biggest catches, while novices learn the ropes, all against the backdrop of the flowing Cumberland River.
While not strictly a park, the Smith County Arboretum deserves a mention for nature aficionados. This sprawling space is dedicated to the preservation and showcase of native Tennessee plants. With its labeled species and informative plaques, it's both an educational journey and a visual treat. Seasonal flower blooms turn the arboretum into a riot of colors, attracting photographers and nature lovers alike.
In Carthage, nature isn't just a backdrop; it's woven into the town's fabric. Whether you're an active outdoor enthusiast, a family seeking some weekend fun, or someone just looking for a quiet spot to read a book, Carthage's parks and nature spots have something to offer. It's a reminder that amidst the modern world's rush, there are places where nature's beauty and serenity reign supreme.
Business and Industry
Carthage, TN, though draped in a scenic cloak of natural beauty, is also home to a diverse range of businesses and industries that drive its local economy and provide employment opportunities for its residents.
One of the cornerstones of Carthage's business landscape has historically been agriculture. Given its fertile lands and favorable climate, farming has played a pivotal role in its economic tapestry. Whether it's sprawling fields of corn, soybeans, or local produce stands offering the juiciest of peaches, agriculture remains a significant contributor to Carthage's identity. Beyond crop farming, there's also a presence of dairy farms and cattle ranches, which add to the town's agrarian character.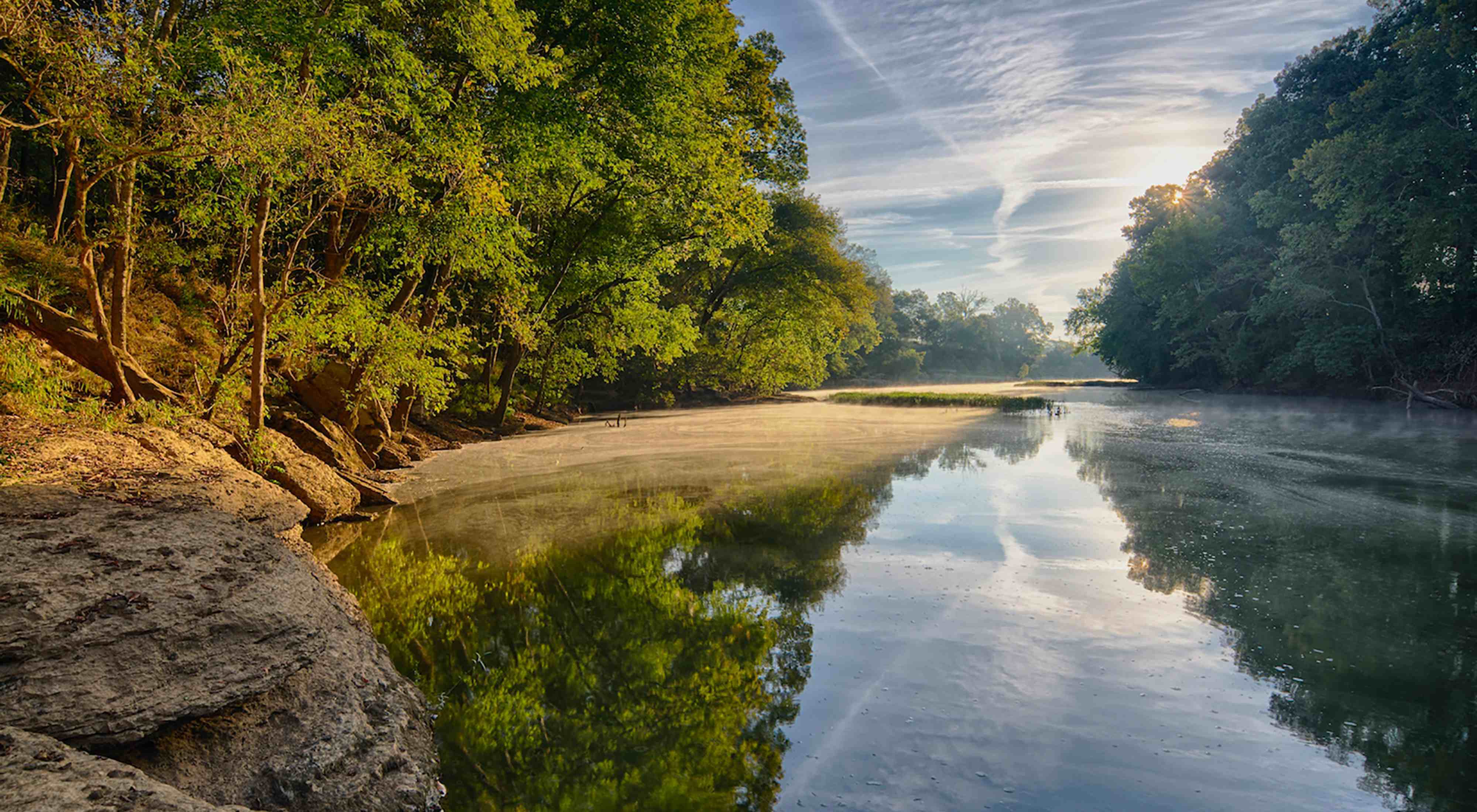 With the Cumberland River curling around the town, it's no surprise that industries related to waterways have also thrived here. From fishing businesses supplying local and distant markets with fresh catches to transport companies utilizing the river for shipping goods, the Cumberland has been both a lifeline and a business hub.
In recent years, Carthage has seen a subtle yet noticeable uptick in small businesses, particularly in the retail and service sectors. The town's charming main street is dotted with boutique shops, eateries, and local artisans showcasing their crafts. These establishments not only cater to the needs of the locals but also draw visitors, bolstering the town's tourism potential.
Lastly, healthcare and education sectors cannot go unmentioned. With the growth of the town, there's been a need for robust healthcare facilities and schools. Hospitals, clinics, and medical centers provide employment for many in the healthcare profession, while schools and educational institutions serve as platforms for educators and administrative staff.
Carthage's economic landscape is a blend of its rich history and an eye on the future. While rooted in traditional industries like farming, the town also embraces change, welcoming new businesses and entrepreneurs with open arms. It's this balance between the old and the new that gives Carthage its unique business fabric, supporting its community and ensuring a bright future.
Airport and Transportation
For residents and visitors in Carthage, TN, connectivity and transportation are crucial factors, especially when considering proximity to major transport hubs and public transportation options.
When it comes to air travel, the closest major airport to Carthage is the Nashville International Airport (BNA). Located in Nashville, this airport is approximately an hour's drive from Carthage. It's quite convenient for those residing in the town, offering a range of domestic and international flights. Whether jetting off for business or pleasure, or receiving guests from afar, having an international airport within a relatively short drive is undeniably beneficial.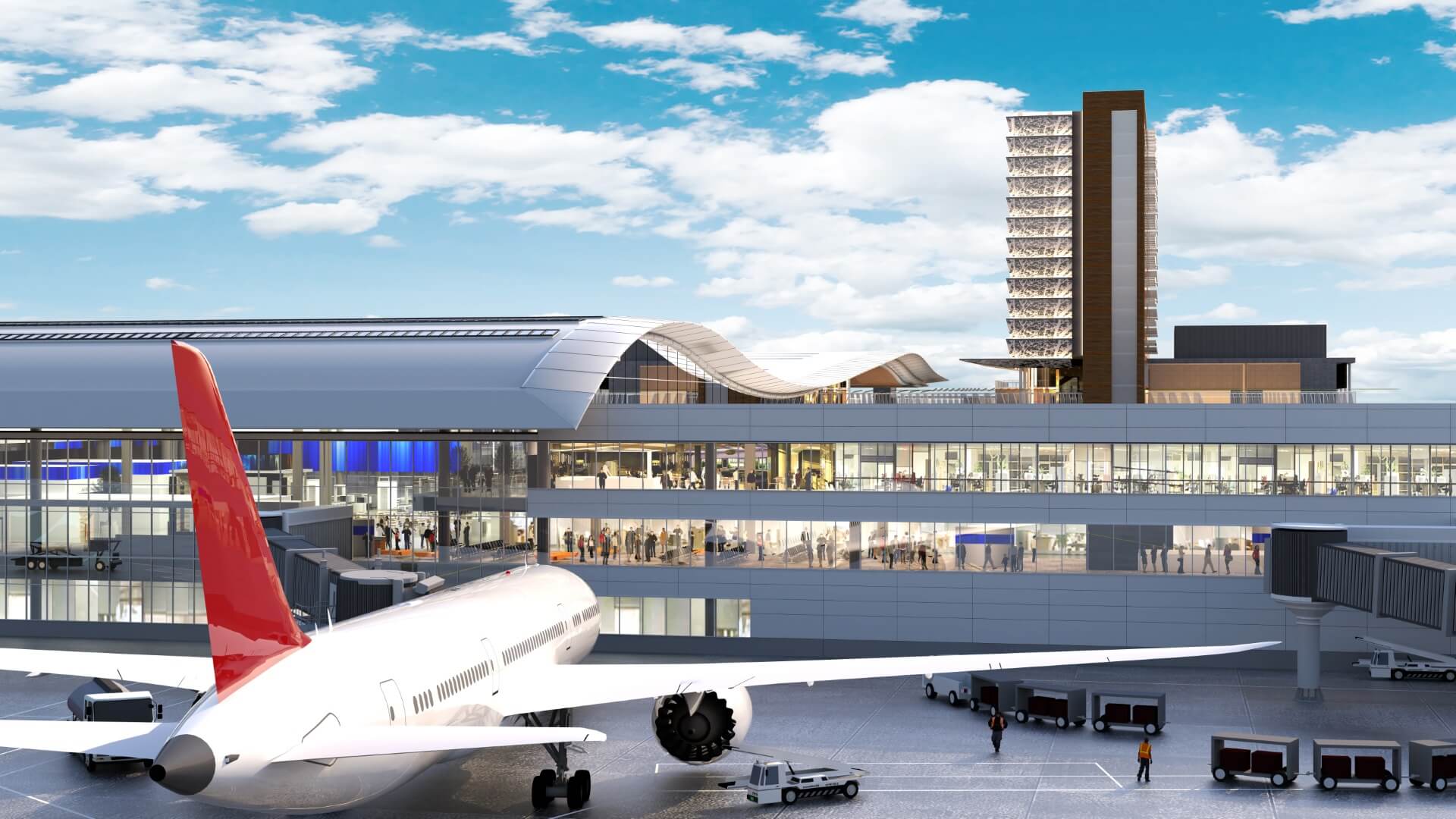 As for public transportation within Carthage, it's essential to set expectations. Carthage, with its small-town charm, doesn't boast the extensive public transportation systems seen in larger cities. There aren't metro lines or large bus fleets crisscrossing the town. However, there are localized solutions that residents often turn to. For example, local shuttle services and taxis provide point-to-point connectivity, catering to those who might not have personal vehicles or prefer not to drive.
For those looking to connect to neighboring towns and cities, regional bus services play a pivotal role. They operate on fixed schedules and routes, ensuring that Carthage remains connected to the broader region. It's a boon for those who work or have regular commitments in nearby areas, allowing for relatively hassle-free commutes.
Additionally, the proximity of the Cumberland River has historically facilitated waterway transport, though its role today is more geared towards commercial and leisure activities rather than daily commuting.
In essence, while Carthage might not have the bustling public transport hubs of a metropolitan area, it offers practical and efficient solutions tailored to its size and the needs of its residents. And with the added advantage of being reasonably close to a major airport, the town ensures that its residents and visitors are never too far from the broader world.
Weather
Carthage, TN, like much of Middle Tennessee, is graced with a temperate climate that ushers in distinct seasons, each bringing its own unique charm and nuances.
Winter in Carthage can be a serene affair. While the town doesn't usually experience the harsh snowfall seen in northern states, it does get the occasional snow blanket, transforming the landscape into a picturesque winter wonderland. Temperatures tend to hover around the freezing mark, and while snowmen might be a rare sight, frosty mornings and the crisp winter air are common.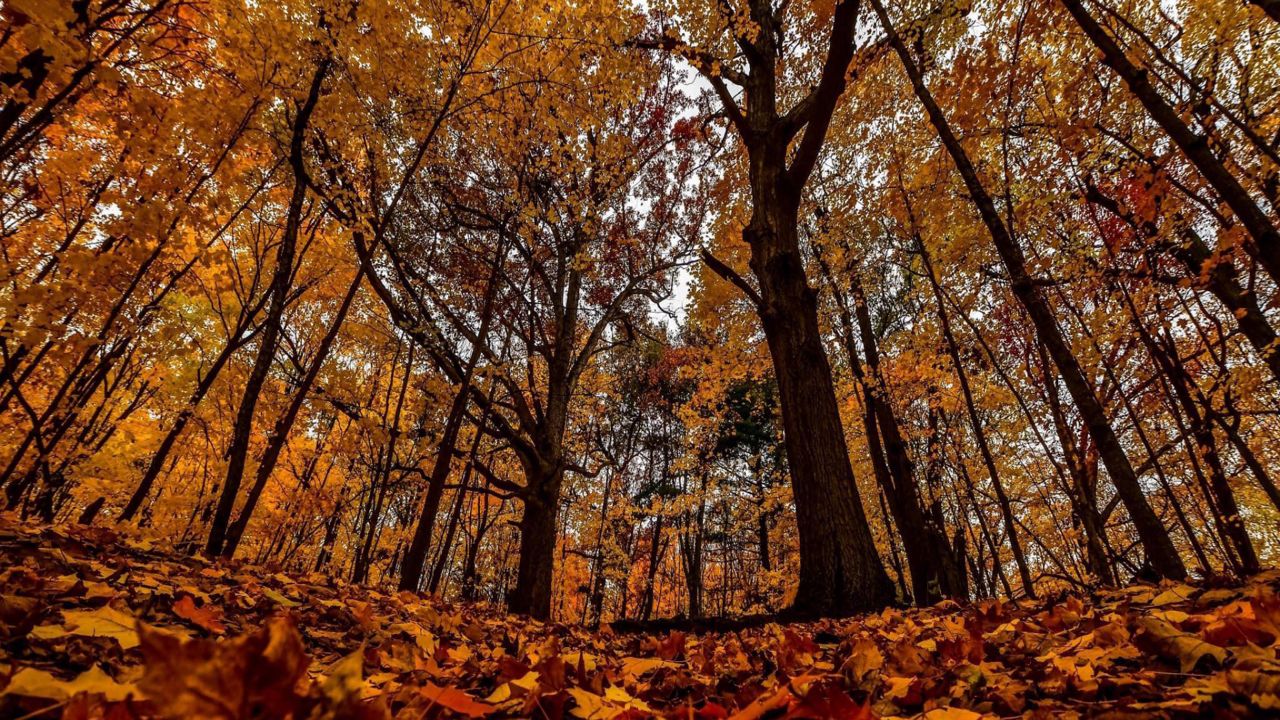 As winter gives way to spring, Carthage bursts into color. Wildflowers start dotting the fields, and the trees, once bare, don a fresh coat of green. It's a season of renewal. The temperatures steadily rise, but the scorching summer heat is still a way off, making springtime pleasantly warm and perfect for outdoor activities. The gentle breezes, carrying the scent of blooming flowers, make it a favorite season for many.
Summer, of course, brings with it the heat. The days can get quite warm, sometimes venturing into the high 80s or even 90s. It's a time for barbecues, river outings, and taking full advantage of Carthage's natural splendors. Evening thunderstorms are not uncommon, offering a dramatic display of nature's prowess and occasionally bringing relief from the daytime heat.
Autumn, or fall, is perhaps Carthage's most spectacular season. The town is awash in a sea of oranges, reds, and yellows as trees prepare for the oncoming winter. It's sweater weather, with temperatures becoming cooler and the air getting that distinct fall crispness. Festivals celebrating the harvest and the beauty of the season often take center stage, drawing both locals and visitors to partake in the festivities.
All in all, the weather and seasons in Carthage are a testament to nature's cyclical beauty. Each season, with its unique characteristics, ensures that residents and visitors always have something to look forward to, be it the bloom of spring, the warmth of summer, the colors of fall, or the tranquility of winter.
Private and Public Schools
In Carthage, TN, education holds a significant place in the heart of the community. Both private and public schooling options contribute to shaping the minds of the town's youth, ensuring they receive quality education tailored to diverse needs.
Public schools in Carthage fall under the jurisdiction of the Smith County School District. These institutions are funded by the government and serve a broad spectrum of the community. Smith County High School, for instance, has a longstanding tradition in the area. It's not just an academic hub but also a center for extracurricular activities, from sports to arts. The commitment of the teachers, combined with community involvement, ensures that students in public schools receive a well-rounded education. Many locals have fond memories of their time in these schools and often come back as parents, trusting the system to educate their children just as they were.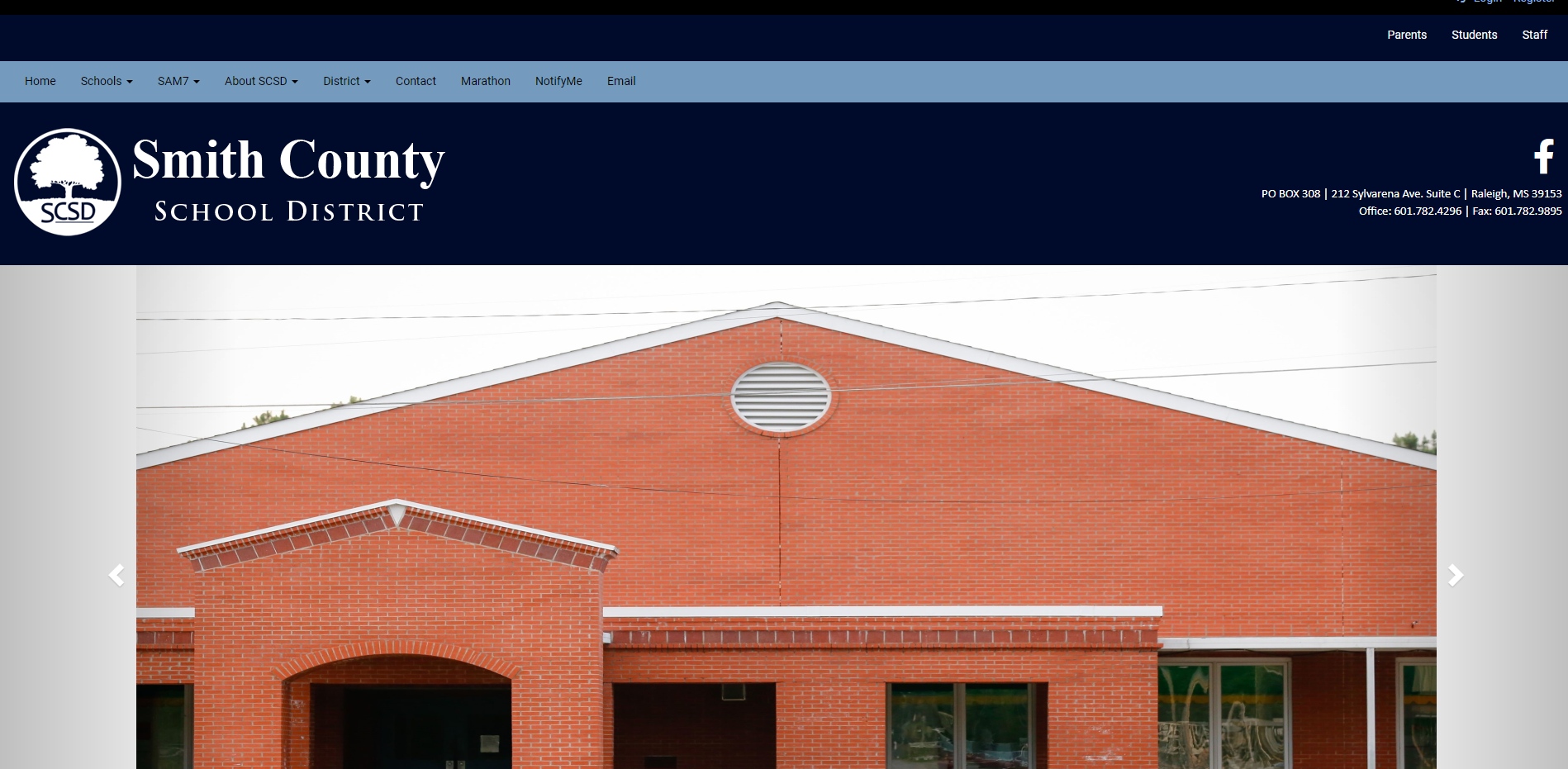 On the other hand, private schools in Carthage offer an alternative for families seeking a different educational approach. These schools often have specific missions or educational philosophies that set them apart. Whether it's a faith-based curriculum, a focus on arts, or an emphasis on individualized learning, private schools in Carthage cater to diverse needs. Because they're funded through tuition, donations, and private sources, they often boast smaller class sizes, allowing for more personalized attention. Many families appreciate this aspect, feeling that their children thrive in such environments.
Additionally, Carthage also has a few parochial schools, driven by religious principles, ensuring students not only receive academic knowledge but also spiritual guidance in line with their faith.
Both public and private schools in Carthage maintain a cooperative relationship, understanding that the ultimate goal is to provide the best possible education for the town's children. While each has its unique strengths and offerings, together they create a harmonious educational tapestry that ensures every child in Carthage has the opportunity to learn, grow, and thrive.
History
Nestled along the banks of the Cumberland River, Carthage, TN boasts a history that's as winding and rich as the river itself. The town's origins stretch back to the late 18th century, offering a window into the evolution of this corner of Middle Tennessee.
Carthage's strategic location along the river made it a vital hub for early settlers. As they ventured into the wilderness of what would become Tennessee, they recognized the potential of this site not just for its fertile land but also as a center for commerce. By the early 1800s, Carthage's role in regional trade was solidified, with goods flowing along the Cumberland, connecting it to larger markets.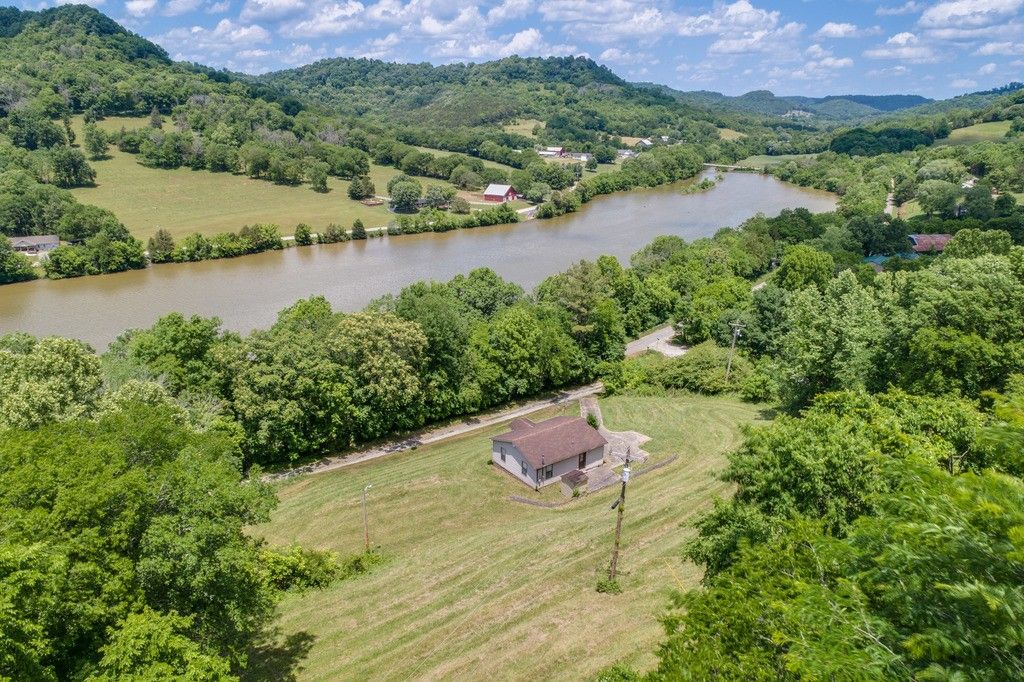 However, like many Southern towns, Carthage's history is also marked by the shadows of the Civil War. The town became a strategic stronghold due to its location, and in 1863, it saw the Union forces taking control. The presence of both Confederate and Union troops at different times highlighted the town's significance in the broader theater of war. Echoes of this period still resonate in Carthage, with historical markers and preserved sites bearing witness to those turbulent times.
Beyond warfare, Carthage has had its fair share of notable residents and events. One of its most distinguished citizens was Cordell Hull, born just outside Carthage. He served as the U.S. Secretary of State under President Franklin D. Roosevelt and was instrumental in founding the United Nations, earning him a Nobel Peace Prize.
As the years rolled on, Carthage continued to evolve. The once primarily agrarian town gradually diversified its economy, embracing modern industries and services. Yet, through all the changes, Carthage has managed to preserve its small-town charm and deep-rooted sense of community.
In essence, Carthage's history is a tapestry of pioneering spirit, moments of conflict and reconciliation, and the enduring strength of its people. As one walks its streets or gazes upon the flowing river, there's a sense of stepping into a living history book, with each chapter offering tales of resilience, change, and hope.