Burns, TN Homes for Sale
October 3, 2023
Nestled in the heart of Tennessee lies the quaint town of Burns. Characterized by its rich history, scenic beauty, and tight-knit community, this small town offers a serene escape from the hustle and bustle of larger cities. Whether you're attracted to its vibrant culture, the beckoning call of nature from the nearby Montgomery Bell State Park, or the charming local businesses, Burns welcomes you with open arms.
For many, relocating can be both an exciting adventure and a daunting task. Finding the perfect home in a new town requires patience, research, and sometimes a bit of luck. But in Burns, Tennessee, the journey to finding a home is as rewarding as the destination itself. With a range of housing options that cater to diverse needs, from picturesque cottages to expansive family homes, Burns ensures there's something for everyone.
As you embark on this new chapter in your life, there are several factors to consider to ensure your transition to Burns is smooth and fulfilling. This guide aims to provide you with insights, tips, and information to make your house-hunting experience in Burns a pleasant one. Welcome to Burns, TN - where your new home awaits!
Housing Market
Burns, Tennessee, boasts a housing market that encapsulates the charm and allure of small-town living. Homes here often reflect the rich historical backdrop of the area, with some properties dating back decades, exuding an architectural elegance that tells tales of the town's storied past. These older homes are lovingly preserved, showcasing intricate woodwork, expansive porches, and interiors that merge traditional elements with modern conveniences.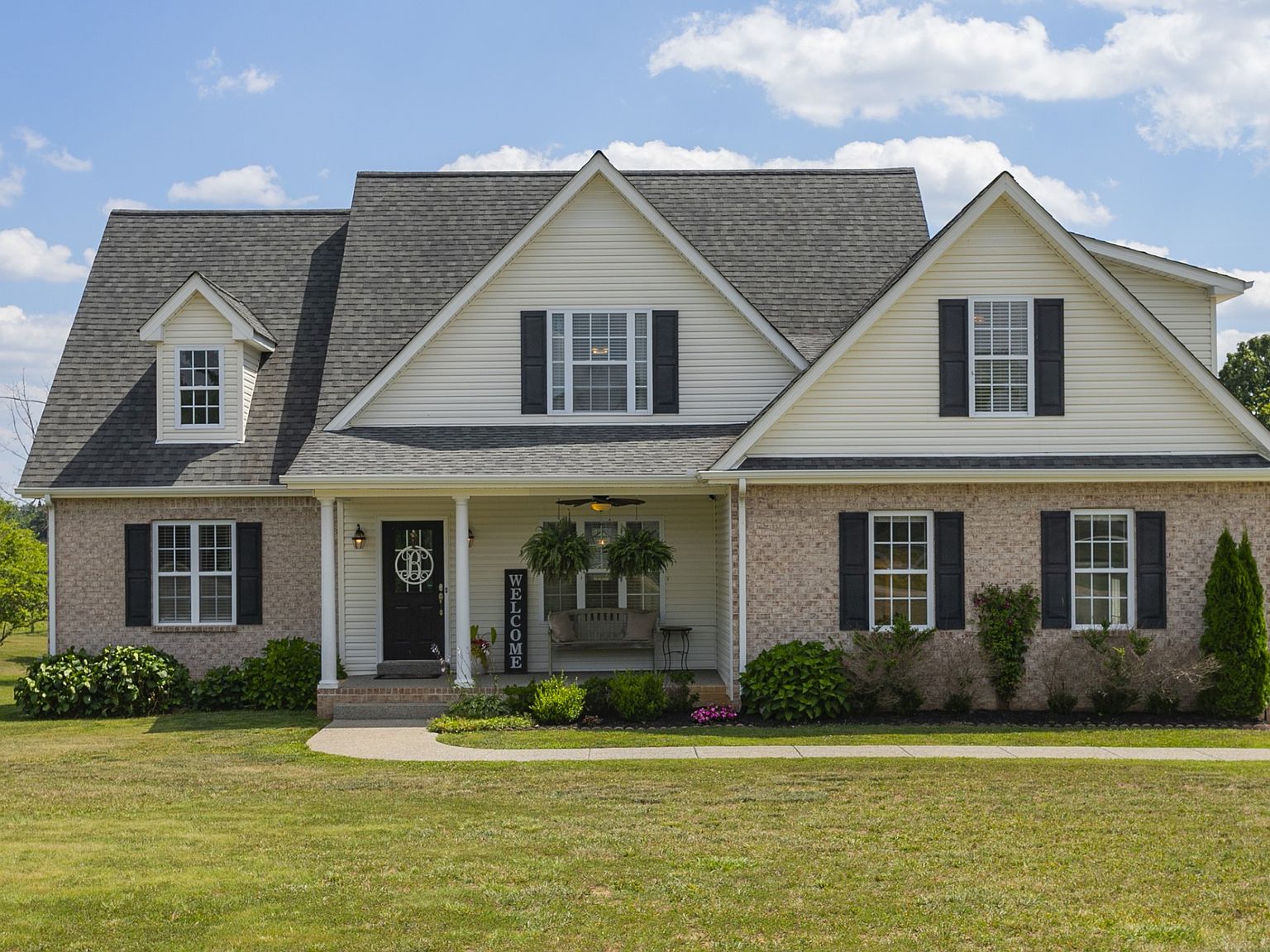 The housing market is also diversified, catering to both first-time homebuyers and those looking to upscale. While there are sprawling estates with large yards for those seeking space and luxury, there are equally cozy single-family homes perfect for young families or retirees. The tree-lined streets and well-tended gardens are a testament to the community's pride in homeownership.
Additionally, while Burns offers the allure of seclusion, the real estate market is strategically poised. Proximity to vital amenities and highways ensures residents enjoy the best of both worlds – the tranquility of small-town life and the convenience of city-like amenities. Prices here are generally more affordable than in the bigger cities of Tennessee, giving homebuyers more value for their money. The affordability factor, combined with the town's appeal, has led to a steady influx of newcomers, making the local real estate market a bustling space.
Another notable aspect is the community-driven initiatives. New housing developments often emphasize sustainable building practices, reflecting the town's commitment to environmental stewardship. There's a mutual respect between the town's legacy and the future it envisions, and this balance is evident in the housing choices available. Whether it's a renovated vintage home or a newly-built property with green features, Burns provides a diverse palette for potential homeowners.
Nearby Cities
Dickson, for instance, is one of the more prominent cities near Burns. It presents a housing market that's slightly more urbanized, yet still retains that warm, southern charm. Homes range from modern condos and apartments to suburban-style family homes, providing options for both young professionals and families. The lifestyle in Dickson revolves around a mix of cultural activities, with numerous theaters, restaurants, and shops, making it vibrant yet relaxed.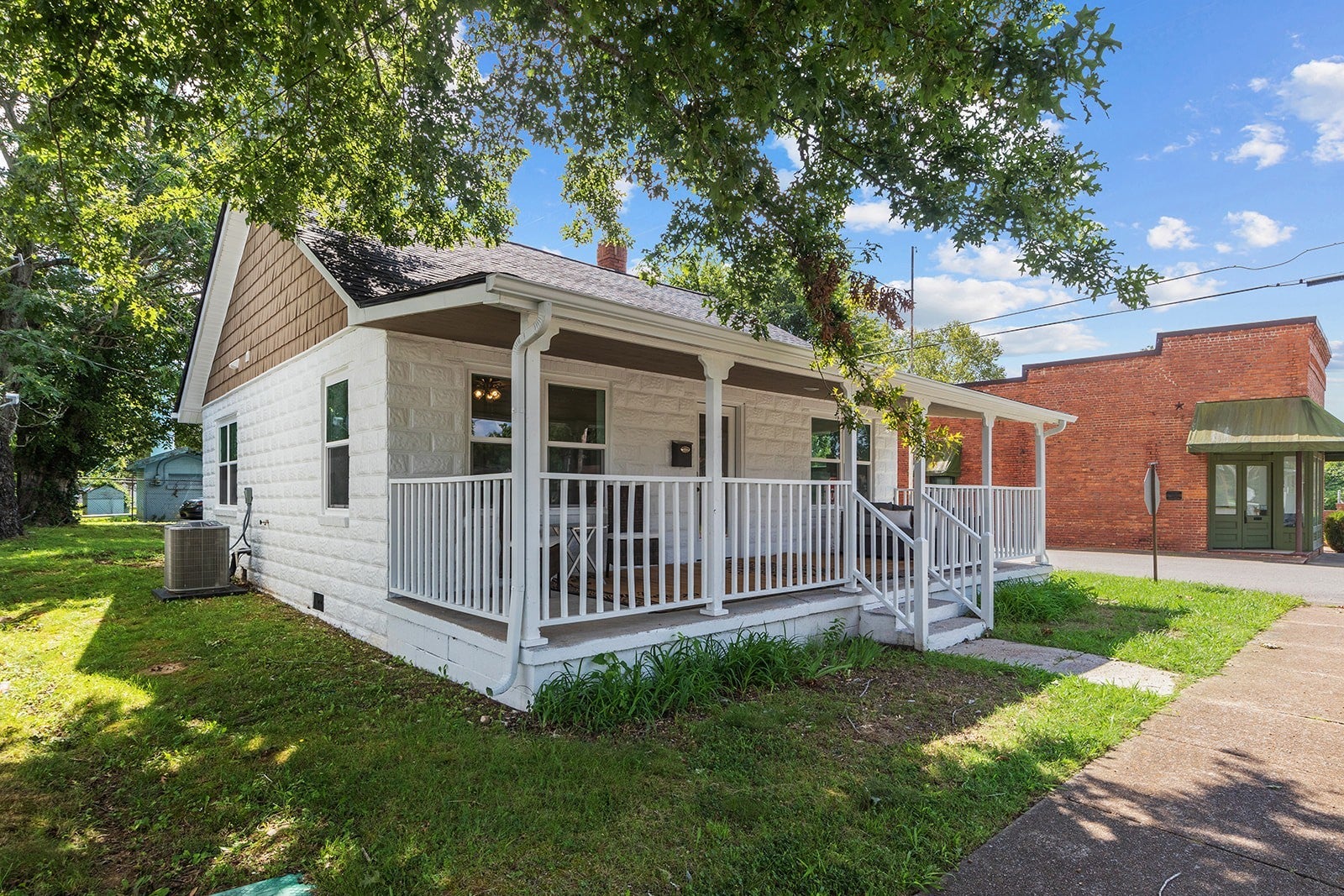 White Bluff, on the other hand, is a smaller town with a close-knit community vibe. Its housing market leans more towards quaint cottages and bungalows, making it an ideal location for those seeking peace and tranquility. Life in White Bluff is laid-back, with many of its residents indulging in outdoor activities, given its proximity to parks and nature reserves. The town is also renowned for its artisanal community, with local crafts, pottery, and art being celebrated throughout the year.
Fairview is another gem located close to Burns. This city boasts a robust housing market with a blend of traditional homes and newer constructions. What's unique about Fairview is its strong emphasis on community activities and events. With a myriad of parks and recreational centers, the city hosts various events from farmers' markets to music festivals. It's a place where neighbors know each other, and there's always something happening to bring the community together.
Lastly, there's Kingston Springs. Positioned near the scenic Harpeth River, it has a housing market favoring those who cherish waterfront properties or homes with picturesque views. The lifestyle in Kingston Springs is the epitome of outdoor living. Residents are often seen kayaking, fishing, or hiking. Moreover, the town's historic sites and longstanding establishments give it a unique blend of the old and the new, offering residents a lifestyle that's both enriching and invigorating.
Top Neighborhoods
Burns, with its captivating small-town appeal, offers several residential neighborhoods, each with its distinct personality and charm, making them top choices for relocation.
One of the sought-after areas in Burns is Camp Ravine Estates. This neighborhood, with its winding streets and mature trees, is ideal for those seeking a peaceful setting. Homes here often come with spacious yards, making it perfect for families with children and pets. The community vibe in Camp Ravine Estates is close-knit, with neighbors often organizing block parties and community yard sales, fostering a sense of camaraderie and belonging.
Another neighborhood to consider is Starlight Heights. Situated on elevated ground, the homes in this neighborhood often provide panoramic views of the surrounding landscapes. With a mix of traditional and contemporary architectural styles, Starlight Heights is a testament to Burns' evolving character. It's a great spot for those who appreciate nature, given its proximity to walking trails and parks, yet it's also conveniently close to the town's amenities.
West End Place offers a blend of suburban comfort with the added benefit of accessibility. This neighborhood, known for its well-maintained homes and manicured lawns, is a stone's throw away from schools, shopping centers, and recreational areas. Families, especially those with school-going children, often find West End Place to be a perfect match for their needs.
Lastly, Timber Ridge is a newer development that has been gaining popularity among newcomers. With its modern homes, wide streets, and community amenities like playgrounds and swimming pools, it's a neighborhood that caters to both young couples and established families. The sense of community is palpable in Timber Ridge, with residents actively participating in neighborhood watch programs and community beautification projects.
All in all, Burns offers a diverse range of residential options, with each neighborhood providing its unique blend of tranquility, community spirit, and convenience.
Top Condos & Townhomes
In Burns, TN, while the charm largely revolves around traditional homes, there's an emerging trend towards more contemporary living styles. This includes a rise in condo and townhome communities that cater to individuals and families looking for modern amenities with reduced maintenance responsibilities.
One of the top communities is The Ravine Residences. Nestled close to Camp Ravine, this condo community blends the benefits of modern living with the scenic beauty of Burns. These condos are spacious and feature state-of-the-art amenities, making them perfect for professionals or retirees wanting a lock-and-leave lifestyle. Given its prime location, residents also have easy access to nature trails and the town's commercial centers.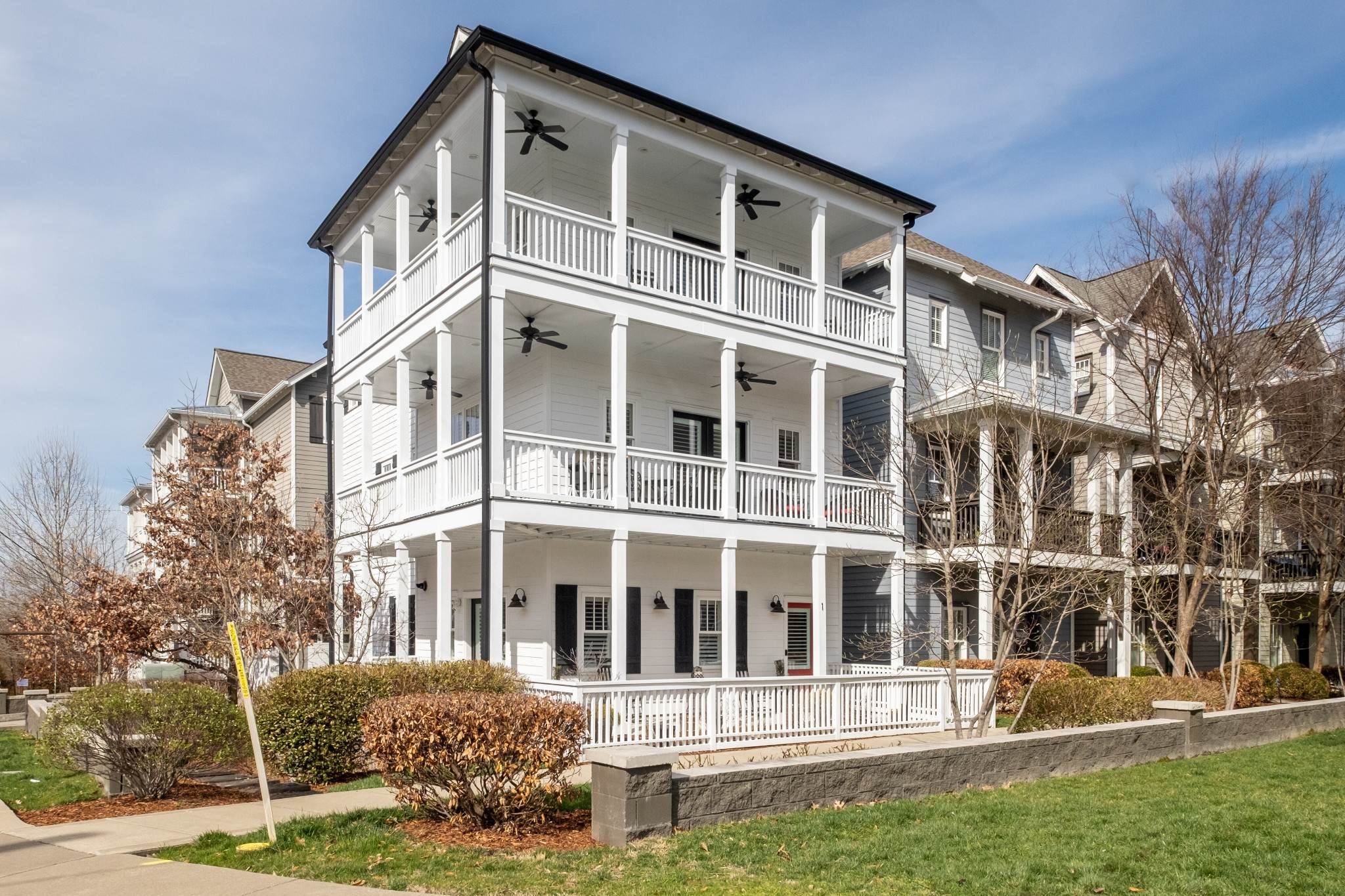 Another great option is Timberline Townhomes. This community is located near Timber Ridge and has become popular due to its blend of urban aesthetics with a touch of Burns' natural allure. These townhomes offer multi-level living, private garages, and shared community spaces like gyms and pools. Given its proximity to Timber Ridge, residents also benefit from the recreational activities the area offers.
Burns Central Condos, located in the heart of the town, is a newer development geared towards those who love being in the midst of all action. A short walk away from cafes, boutiques, and entertainment venues, this community provides the perfect balance of convenience and comfort. Each unit boasts modern designs, high-end finishes, and balconies that offer views of the bustling town below.
Lastly, for those seeking a more boutique experience, there's Belleview Condominiums. Situated on the outskirts of Burns, this smaller community provides a peaceful retreat with the amenities of condo living. With a mix of classic and contemporary design elements, units here offer spacious interiors, communal gardens, and a sense of exclusivity. Its position on the periphery of Burns means residents can quickly access neighboring cities or retreat into the tranquility the town is known for.
Each of these condo and townhome communities in Burns offers a unique living experience, catering to a range of preferences, from bustling central locations to serene suburban retreats.
Cost of Living
Burns, TN, with its inviting charm and slower pace, has an appeal that goes beyond its serene environment. When you take a closer look at the economics of living here, Burns presents an attractive proposition, especially when compared to many metro cities and other parts of the USA.
In larger metropolitan areas like New York City, Los Angeles, or San Francisco, the cost of living can be significantly higher. Housing costs in these cities, for instance, are often several times what one might expect to pay for a similar or even larger property in Burns. Whether you're renting or buying, your dollar simply stretches further in Burns. This affordability extends to other aspects of living, such as utility bills, transportation, and even dining out.
Additionally, day-to-day expenses, like groceries and healthcare, also tend to be more budget-friendly in Burns. In places like Chicago or Seattle, for example, a simple grocery run might leave a deeper dent in your wallet than it would in Burns. And while healthcare costs are a concern all over the USA, residents of Burns generally find medical services to be more affordable compared to bigger cities.
However, it's worth noting that while Burns offers financial respite in many living cost categories, wages can be proportionally lower than in the larger metro areas. Professionals in bigger cities often command higher salaries. But, when you balance out these wages with the high costs associated with city living, Burns starts to look appealing once again, especially for those who prioritize quality of life and a lower stress environment.
That said, Burns isn't just a haven for those seeking economic relief. It's a place where the quality of life is tangible, where community matters, and where the beauty of Tennessee is right at your doorstep. While bigger cities offer their own set of unique advantages and opportunities, many find the trade-offs of a more affordable and peaceful life in Burns to be more than worth it.
Restaurants and Dining
Burns, TN, while exuding that quintessential small-town aura, offers a delightful variety of dining options that are sure to tantalize the taste buds of both locals and visitors alike.
A favorite among many is Mama's Kitchen. This family-run gem is the place to be if you're after hearty, home-cooked meals that remind you of Sunday dinners at grandma's. Known for their savory pot roasts, buttery mashed potatoes, and warm cornbread, it's the embodiment of southern comfort food. Plus, the familial atmosphere makes every dining experience feel special.
For those with a penchant for barbecue, Smokey Ridge BBQ stands out. Their slow-cooked, smoked meats drenched in a secret house sauce have made them a legendary spot in Burns. Whether you're in the mood for fall-off-the-bone ribs or a pulled pork sandwich, this eatery promises an authentic Tennessee barbecue experience. And don't even get started on their side dishes; the coleslaw and baked beans are often lauded as must-tries.
Then there's The Rustic Fork, a bistro with a twist. While it offers a menu infused with local flavors, the chefs have introduced a contemporary flair, creating dishes that are both familiar and innovative. This place is ideal for those evenings when you want to indulge in gourmet dining without the formality of big-city establishments.
And let's not forget about Ellie's Pancake House. As the name suggests, this cozy establishment specializes in breakfast treats. Fluffy pancakes topped with maple syrup, crispy bacon on the side, and perhaps a serving of their famous cinnamon French toast – it's a morning haven for breakfast enthusiasts.
Of course, Burns also has its fair share of cafes and small eateries. Places where you can grab a quick sandwich, enjoy a hot cup of coffee, and perhaps savor a slice of homemade pie. These smaller establishments, often run by local families, add to the charm of the town, making dining in Burns not just about the food, but also about the rich community experience.
Shopping and Entertainment
Burns, TN, may be a smaller town, but when it comes to entertainment and shopping, it doesn't fall short in providing its residents and visitors with enjoyable options.
In terms of entertainment, Montgomery Bell State Park is often the centerpiece of outdoor activities. It's not just a place for nature lovers, but also offers recreational opportunities, from hiking and bird watching to fishing and golfing. The park regularly hosts events, giving residents a chance to mingle, enjoy live music, or partake in seasonal festivities.
For those inclined towards arts and culture, Burns boasts a local theater group that puts on several productions throughout the year. It's always a delight to see residents, young and old, showcasing their talents. Moreover, the town often organizes weekend music nights where local bands serenade the community with country tunes, classic rock, and more, echoing the rich musical heritage of Tennessee.
On the shopping front, Burns offers an eclectic mix of establishments. The Main Street Market is a popular destination, where locals can find everything from fresh produce and artisanal cheeses to handmade crafts and souvenirs. This market encapsulates the spirit of Burns, where local produce and products are celebrated.
For those who love antiquing, Burns has a few treasure troves. Shops like Vintage Finds and Timeless Treasures are where history enthusiasts can spend hours sifting through memorabilia, vintage furniture, and other age-old gems. It's not just shopping; it's an adventure into the past.
Lastly, for everyday essentials and more contemporary shopping needs, Burns has several boutique stores and shopping plazas. These offer a range of products, from fashion and beauty to electronics and home goods. And of course, after a day of shopping, there are always cozy cafes and eateries around the corner to help you relax and rejuvenate.
So, while Burns might not have the mega malls or high-end theaters found in big cities, it offers its own unique blend of entertainment and shopping, ensuring there's never a dull moment in this charming Tennessee town.
Parks and Nature
Nestled in the heart of Tennessee, Burns is a haven for those who cherish the outdoors. The town's parks and natural spaces provide not just scenic beauty, but also a wide range of recreational activities.
Topping the list is Montgomery Bell State Park, a sprawling expanse that's the pride of Burns. This park is a natural playground with its serene lakes, thick woodlands, and miles of trails. Whether you're a hiking enthusiast keen to explore the well-marked paths or someone looking to spend a quiet afternoon fishing, Montgomery Bell has something for everyone. Families particularly enjoy picnicking by the lake, with some even opting to camp overnight, taking advantage of the park's camping facilities.
Another gem in Burns is the Whispering Pines Arboretum. While it might be smaller than Montgomery Bell, it's a peaceful retreat filled with diverse plant species. The curated pathways, adorned with benches, offer tranquil spots for reading or simply enjoying nature. It's a favorite spot for bird watchers and those wanting to learn more about local flora.
The Cedar Creek Greenway is yet another testament to Burns' commitment to preserving its natural beauty. This linear park, with its paved trail, is perfect for morning jogs, evening strolls, or leisurely bike rides. The trail meanders along Cedar Creek, and it's not uncommon to spot wildlife, from deer to playful otters, making their appearance.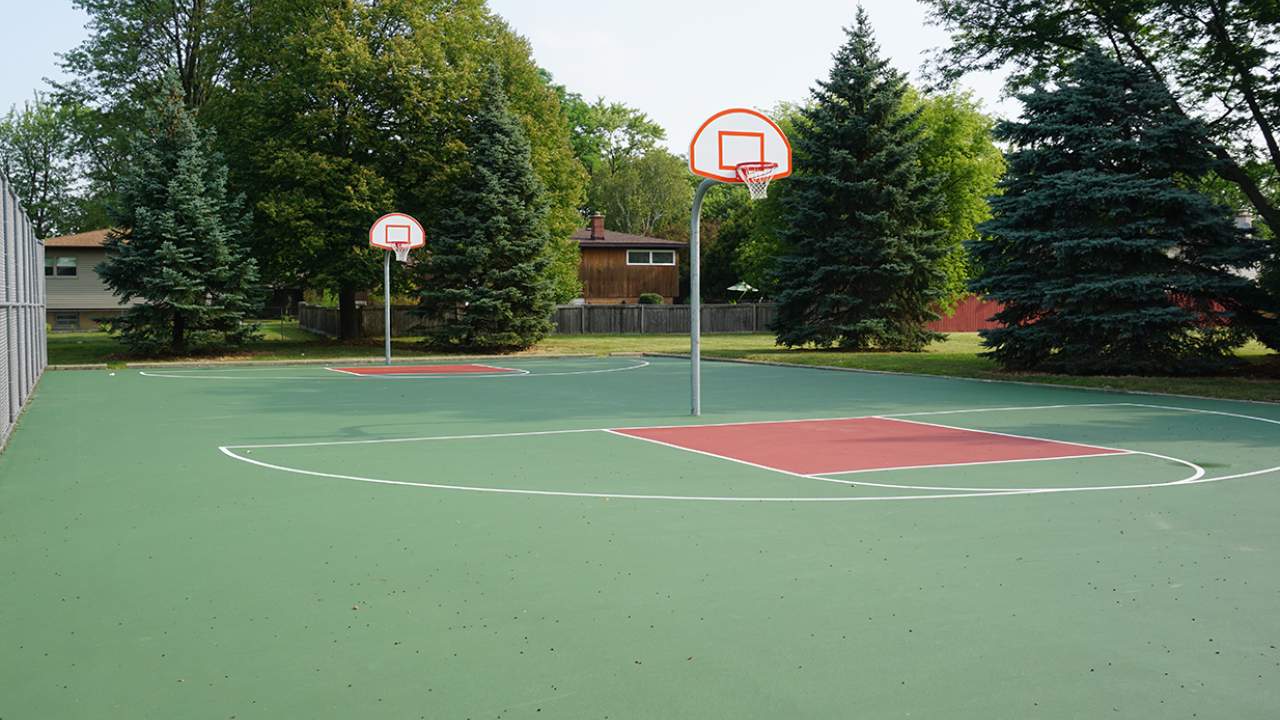 Burns also has a few community parks, equipped with playgrounds, basketball courts, and open spaces for various sports. These parks, while providing recreational facilities, also play host to community events, from summer fairs to weekly farmers' markets. They're the hubs where the community comes together, children play, and neighbors catch up.
In essence, Burns is more than just a town; it's a community intertwined with nature. The parks and natural spaces reflect the town's ethos, emphasizing the balance between development and preserving the environment. For residents and visitors alike, the green spaces in Burns offer both adventure and solace, making it a perfect blend of recreation and relaxation.
Business and Industry
Burns, TN, while retaining its quaint small-town charm, has a dynamic economic landscape, anchored by a mix of traditional industries and emerging sectors that fuel its growth.
Historically, agriculture played a significant role in shaping Burns' economy. Even today, the lush landscapes surrounding the town are dotted with family-run farms that produce a variety of crops. From corn and soybeans to dairy and livestock, farming remains an integral part of the community. These farms not only supply local markets but also support regional food processing businesses, adding another layer to the town's economic fabric.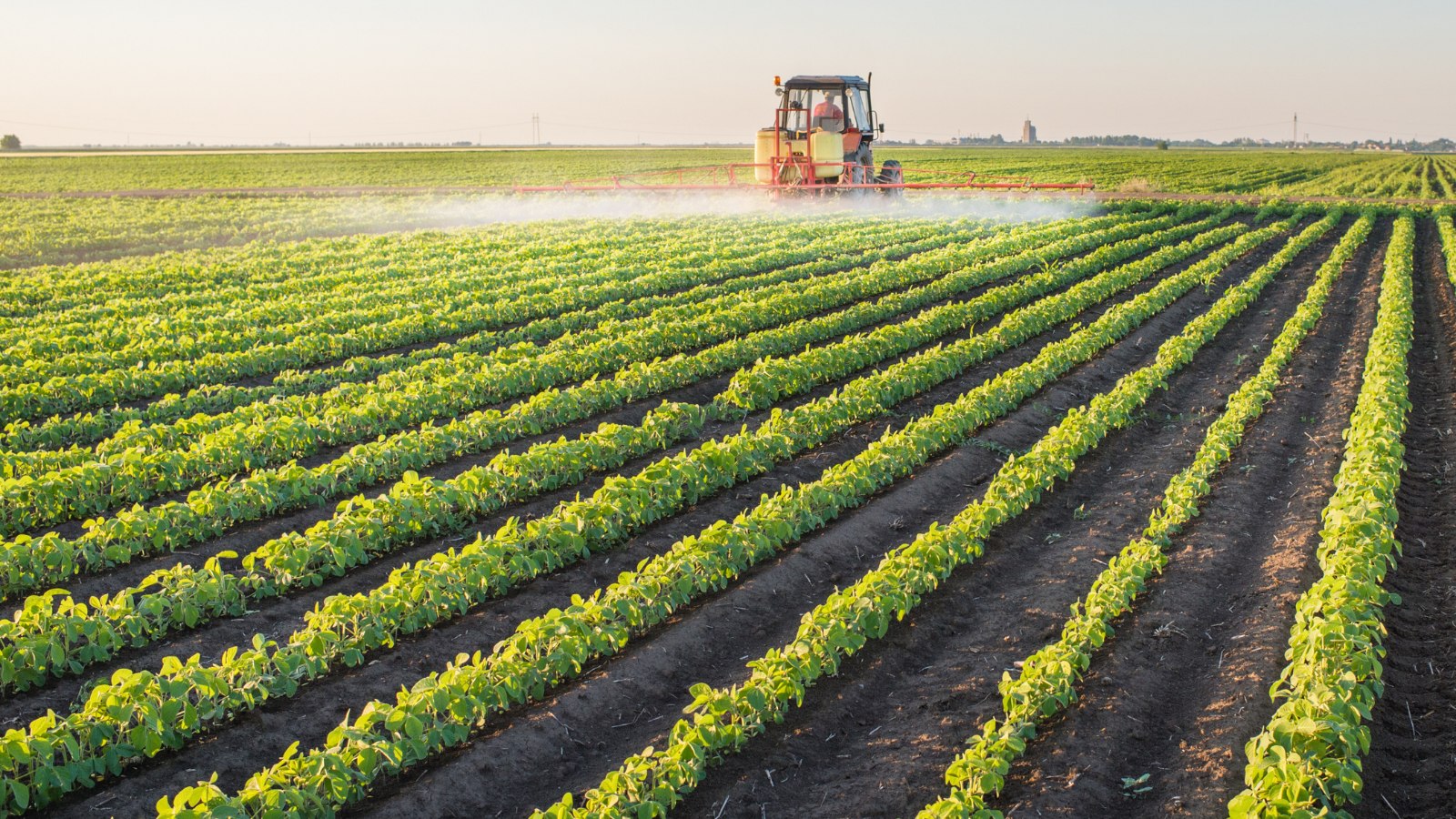 In more recent times, Burns has seen a rise in the services sector. With its proximity to key Tennessee highways, it has become a convenient stopover for travelers. This has led to a growth in the hospitality industry, with several motels, bed-and-breakfast establishments, and restaurants setting up shop in the area. Montgomery Bell State Park, being a major attraction, also boosts the tourism and service sectors significantly.
Additionally, small-scale manufacturing and artisanal businesses have found a home in Burns. These range from woodworking shops producing bespoke furniture to craft breweries that cater to the rising demand for local beverages. It's not just about business; these enterprises often champion Burns' character, blending tradition with innovation.
Another noteworthy sector is the healthcare industry. While Burns might not be a metropolitan hub, its healthcare facilities serve the local population and neighboring communities. The presence of clinics and specialized care centers ensures that residents have access to quality medical services without having to travel far.
In essence, the business landscape of Burns is a reflection of its identity. Rooted in tradition with agriculture at its heart, yet forward-looking with its embrace of services and small businesses, Burns stands as a testament to balanced growth and community-oriented development.
Airport and Transportation
Burns, TN, situated comfortably in Tennessee's picturesque landscapes, is strategically located to offer convenient access to some key transportation hubs, ensuring its residents and visitors have ample choices when it comes to travel.
When we talk about air travel, the closest major airport to Burns is the Nashville International Airport. Located in Nashville, it's roughly an hour's drive from Burns, depending on traffic. This airport serves as a major hub in the region and provides both domestic and international flights, making it incredibly convenient for Burns residents to connect with numerous destinations across the globe. Whether it's a business trip or a vacation, having such a significant airport within a short drive is undoubtedly an advantage.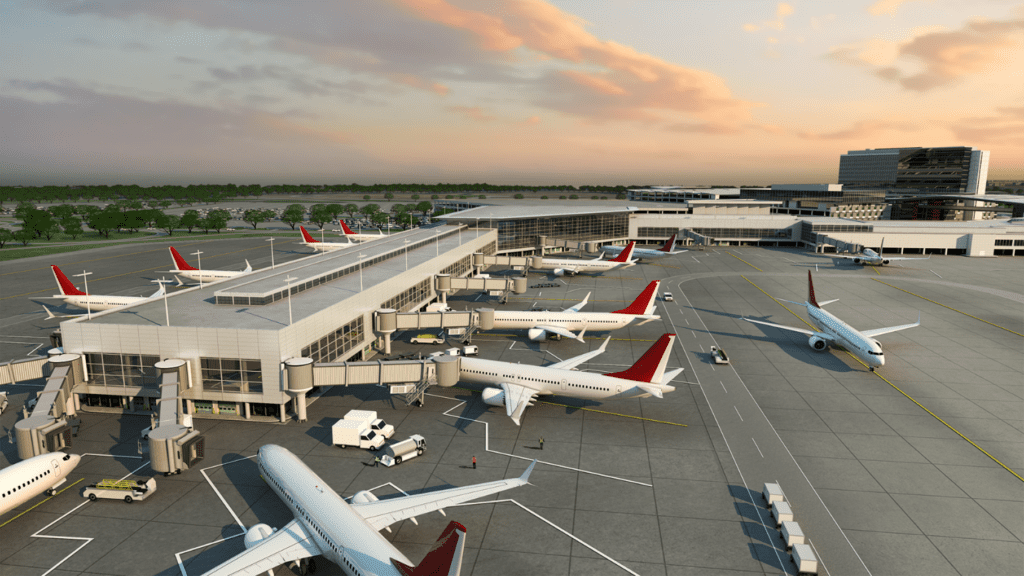 As for public transportation, while Burns exudes that small-town charm, it isn't entirely isolated from public transit options. There are regional bus services that connect Burns to neighboring towns and cities. These buses are a boon for those who might not own a car or prefer a more eco-friendly mode of transportation. They're reliable, and the routes are designed to cater to the daily commute needs of the locals, ensuring that major spots in and around Burns are accessible.
Furthermore, for those heading to Nashville, whether for work, entertainment, or shopping, there are shuttle services that operate between Burns and the city. These shuttles are a hassle-free way of traveling to the city without worrying about city traffic or parking.
In a nutshell, while Burns might seem like a serene escape nestled away from the hustle and bustle, it's pretty well-connected. The proximity to Nashville International Airport and the availability of regional public transportation ensure that the world remains at the fingertips of Burns residents.
Weather
The ever-changing canvas of Burns, TN! The weather and seasons here are quite the spectacle, offering residents a taste of nature's varying moods throughout the year.
Spring in Burns is nothing short of enchanting. As winter's cold grip loosens, the town slowly awakens to the melodies of chirping birds and the sight of budding trees. The temperatures are mild, making it a perfect time for outdoor activities, be it picnicking at Montgomery Bell State Park or simply taking a leisurely stroll through the town. Occasional rain showers add freshness to the air, ensuring the surroundings are lush and vibrant.
Then comes summer, and with it, the warmth that's synonymous with the South. Days can get quite sunny and hot, but the evenings often bring a pleasant reprieve with cooler breezes. It's the season where pools are frequented, barbecues are a weekend norm, and visits to the local ice cream parlor become almost a daily ritual for some.
Autumn, or fall as many prefer to call it, is arguably the most picturesque season in Burns. The town is painted in shades of orange, red, and gold as leaves transform, providing a visual treat. The weather is cooler, and there's a distinct crispness in the air. Many residents would argue that there's no better time to explore the trails and parks, with the fallen leaves crunching underfoot and the landscape looking like something out of a postcard.
Winter, on the other hand, brings its own serene beauty. While Burns doesn't experience harsh winters, it does get its share of chilly days, and occasionally, a dusting of snow. It's a time for cozying up indoors, sipping on hot cocoa, and perhaps enjoying the occasional snowball fight or building a snowman when the conditions permit.
In essence, Burns offers a delightful weather medley, ensuring that every season brings its own charm and activities. Residents and visitors get to experience nature in all its glory, making living in Burns a year-round treat.
Private and Public Schools
Burns, TN, showcases a vibrant educational landscape that is as diverse as its residents. Both private and public schools have flourished in this Tennessee town, each offering unique attributes that cater to different needs and preferences of the community.
Public schools in Burns, supported by the collective investment of the local community through taxes, have historically been the backbone of the town's educational framework. They serve a wide array of students, ensuring that education is equitable and accessible to all. One of the main benefits of attending a public school in Burns is the exposure students get to a wide array of backgrounds, cultures, and experiences. This diversity not only enriches the learning environment but also fosters mutual respect and understanding among peers. Additionally, public schools in Burns are often equipped with resources and programs that cater to the larger community, promoting engagement and holistic development.
On the other hand, the private schools in Burns add an essential dimension to the town's educational offerings. These institutions are renowned for their focused curricula and tailored educational experiences. Often operating with smaller class sizes, private schools can provide a more personalized approach to education. Whether it's an emphasis on arts, sciences, religious teachings, or alternative educational methodologies, these schools offer specialized programs that often appeal to families seeking a particular educational environment for their children.
Furthermore, private schools in Burns often foster tight-knit communities. Parents, educators, and students come together in more intimate settings, often leading to lasting relationships and bonds. This closeness can be an invaluable aspect of a child's education, providing consistent support and mentorship.
In essence, Burns, TN, is a town that prioritizes education, understanding that the future of its community hinges on the knowledge and experiences of its younger generation. Both the private and public schools play crucial roles in shaping this future, each bringing distinct strengths to the table.
History
Burns, TN, is one of those places where history lingers in every nook and cranny, weaving tales that echo the town's rich past and the spirit of its people.
The roots of Burns trace back to the early 19th century. Its early days were shaped by settlers looking for fertile lands to cultivate and call home. Over time, families set down roots, turning dense forests into thriving farms. This agricultural foundation played a pivotal role in the town's evolution and remains a point of pride even today.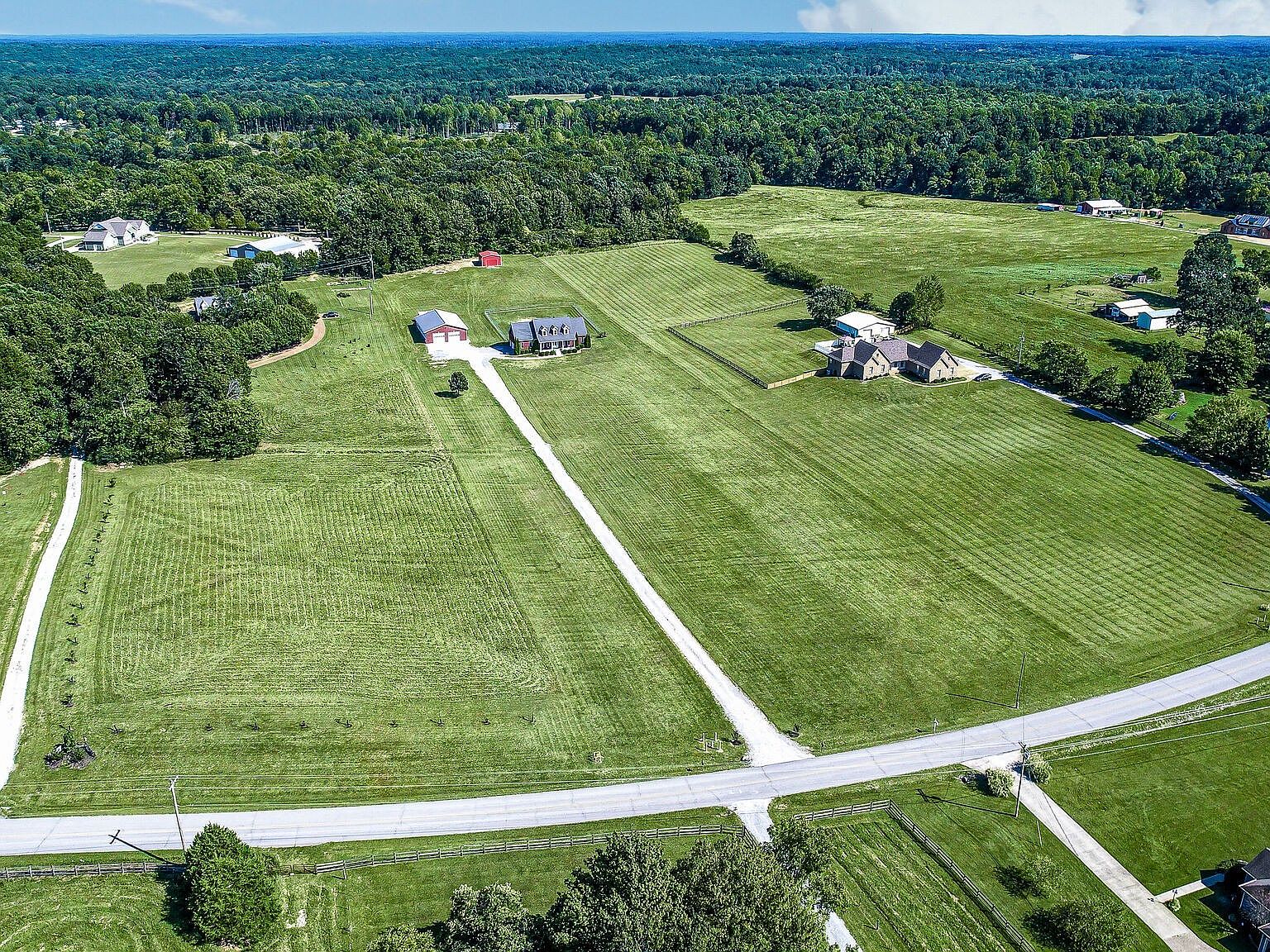 One of the most notable chapters in Burns' history is its association with Montgomery Bell, an early industrialist whose ventures significantly impacted the region. His influence was so profound that the renowned Montgomery Bell State Park is named in his honor. The park, once the site of iron forge operations, serves as a testament to the industrial era that brought prosperity to the area.
Burns has also witnessed the ebb and flow of the American story. The town felt the tremors of the Civil War, with local families often divided in their loyalties. Stories of brave souls from Burns who played their part, whether as soldiers or as key figures offering support, are frequently shared, keeping their memories alive.
Over the decades, as the nation grew and transformed, so did Burns. From its agricultural and industrial beginnings, the town diversified, welcoming new businesses, establishing schools, and building a tight-knit community. Yet, despite the changes, Burns has always maintained its essence, cherishing its history while looking ahead to the future.
In essence, Burns isn't just a town; it's a tapestry of stories, experiences, and legacies. Every brick, every street, and every old building whispers tales of yesteryears, making it a living, breathing chronicle of Tennessee's vibrant history.