Eldorado Acres, Brentwood, TN Homes for Sale
Eldorado Acres, Brentwood, TN Property Listings
December 5, 2023
Rather speak with a local Eldorado Acres, Brentwood real estate agent on the phone instead? Give us a call at
(615) 257-8317
for a free consultation. We look forward to helping you find the perfect home!
Eldorado Acres Homes
Eldorado Acres in Brentwood, Tennessee is a remarkable community characterized by a collection of aesthetically pleasing homes, demonstrating a rich blend of traditional southern charm and modern elegance. A variety of architectural styles are evident, with colonial, craftsman, and ranch-style homes prominently dotting the landscape. Each home exudes a unique character, adorned with brick or stone exteriors, expansive yards, and beautifully manicured gardens. The interior design elements also reveal attention to detail, with high-end finishes, spacious floor plans, hardwood floors, and gourmet kitchens commonplace. Most homes feature three to five bedrooms and multiple baths, making them ideal for families of different sizes.
The area's mature tree canopy is another defining feature of homes in Eldorado Acres. These mature trees not only offer abundant shade and an added layer of privacy, but they also contribute to the area's appeal, presenting an enchanting backdrop against the charming homes. Many homes in this neighborhood also boast backyard pools and elaborate outdoor living spaces, reflecting the importance of outdoor leisure in the community's lifestyle. Furthermore, the area's relatively low-density residential zoning means most homes offer generous lot sizes, fostering a sense of openness and tranquility.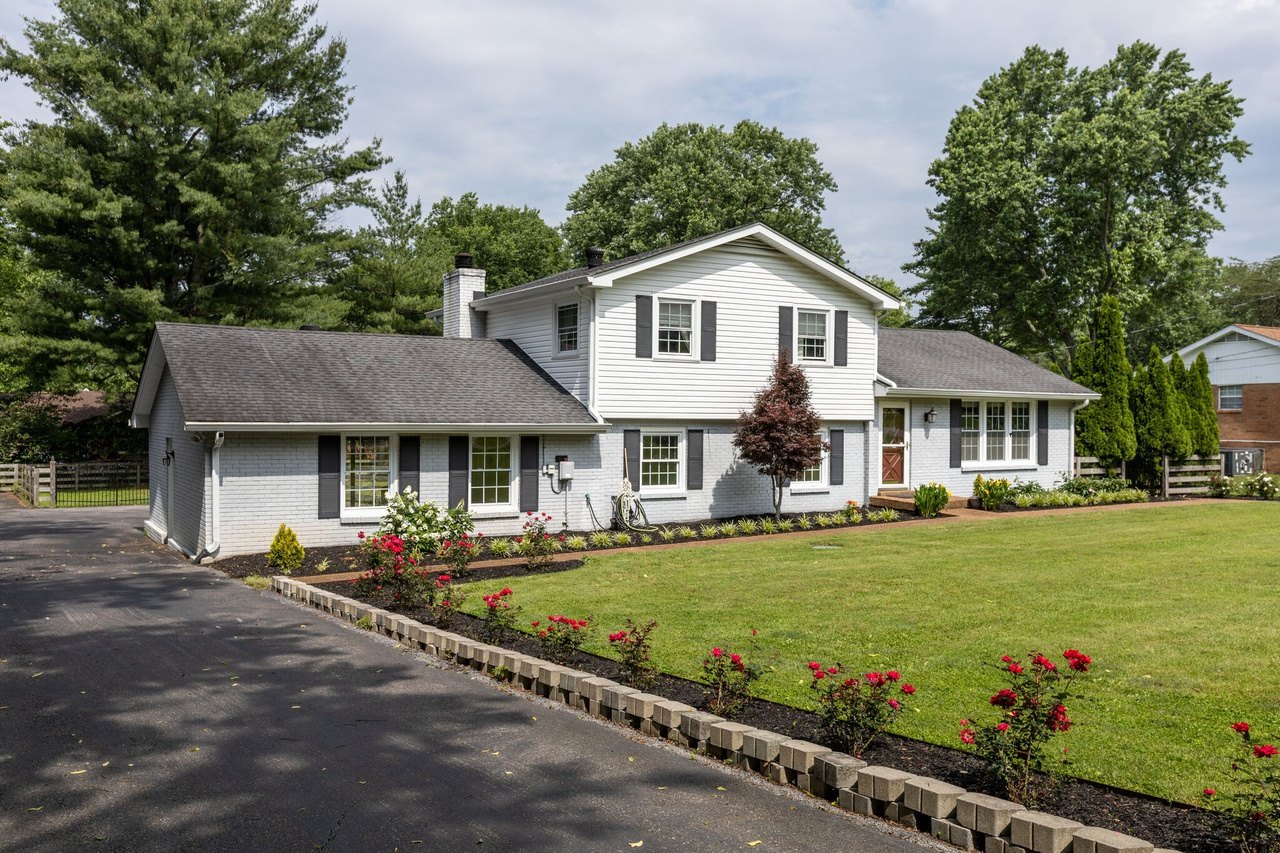 The community of Eldorado Acres is nestled amidst Brentwood's rolling hills, just a short drive from downtown Nashville. The neighborhood offers a serene, suburban setting while also providing easy access to the vibrant cultural and entertainment offerings of the city. The surrounding community is brimming with amenities, including top-rated schools, parks, and recreational centers. Nearby shopping complexes and a selection of restaurants cater to residents' everyday needs, and the area boasts a low crime rate, which adds to its attractiveness for families.
Brentwood's rich historical heritage is reflected in Eldorado Acres and the surrounding community. Landmarks such as the Cool Springs House and the historic Boiling Spring Academy are nearby, offering a glimpse into the area's past. This historical charm is balanced with an investment in the future, seen in the well-maintained infrastructure and ongoing community development projects. The blend of history, modern amenities, and natural beauty contributes to a high quality of life in Eldorado Acres.
Moreover, Eldorado Acres is part of a larger Brentwood community known for its strong sense of togetherness. Neighborhood events, community gatherings, and volunteer opportunities are common, strengthening the bond among residents. It's a community that not only values the aesthetic appeal of its homes and environment but also the relationships between its residents. From neighborhood block parties to local charity events, the social aspect of Eldorado Acres complements the physical attributes of the homes and adds a vibrant layer to the residential experience.
Similar Communities
One neighborhood that mirrors the lifestyle, price point, and construction of Eldorado Acres is Annandale. Located in the heart of Brentwood, Annandale homes offer a similar mix of traditional and modern architecture, with home styles varying from grand Georgian to modern Tudor. Just like in Eldorado Acres, these homes feature luxurious interior designs, showcasing gourmet kitchens, hardwood floors, and spacious floor plans. Lush landscapes and mature trees are also a common sight in Annandale, fostering a serene and private atmosphere.
The Governor's Club, another comparable neighborhood, is a prestigious gated community offering luxurious homes that mirror the price point and construction quality of Eldorado Acres. Featuring an assortment of architectural styles, the Governor's Club homes exhibit grandeur, with brick and stone exteriors, extensive yards, and sophisticated interior designs. The community lifestyle revolves around the stunning 18-hole golf course, Clubhouse, and various amenities such as swimming pools, tennis courts, and walking trails, reflecting the outdoor-oriented lifestyle also seen in Eldorado Acres.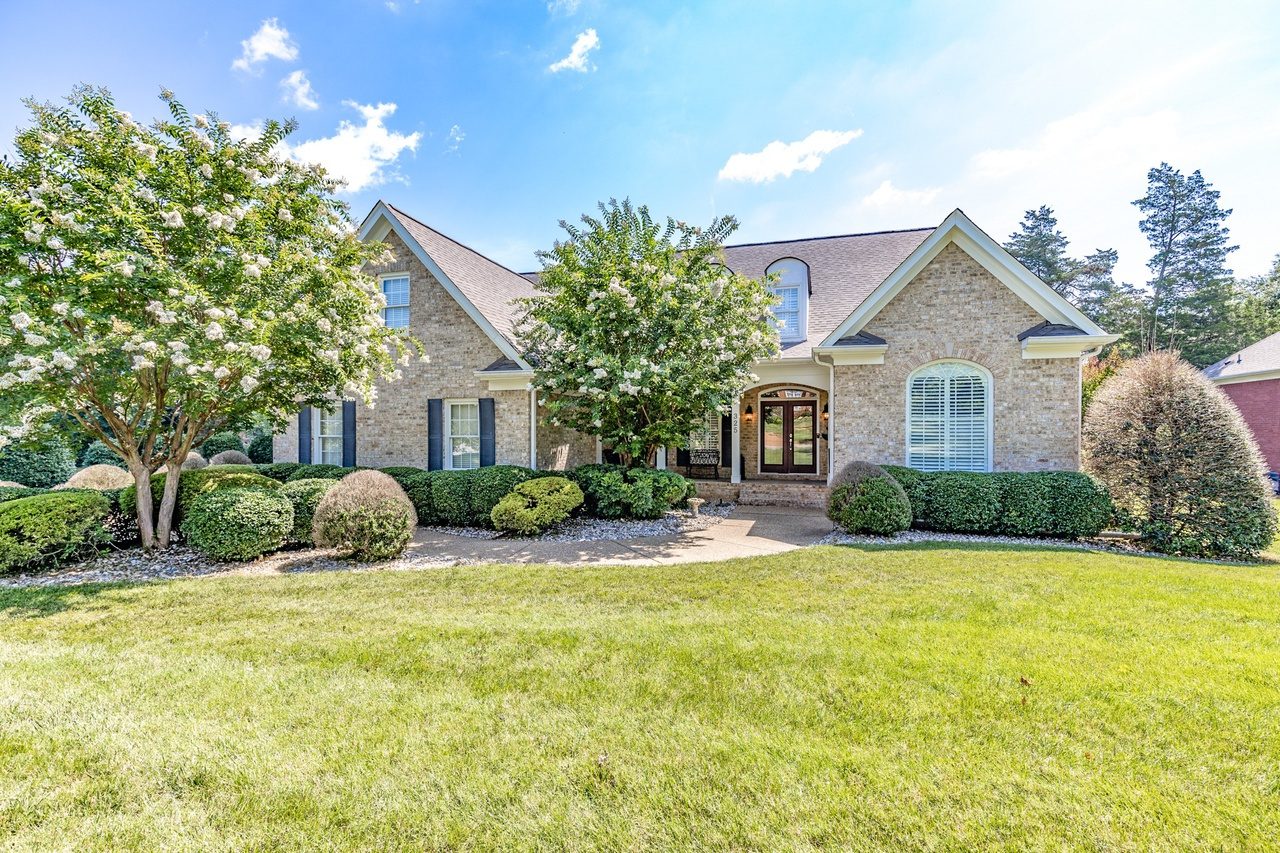 Brentmeade is another neighborhood that aligns closely with the lifestyle and construction in Eldorado Acres. Homes here are primarily colonial and craftsman styles, featuring spacious floor plans, high-end finishes, and mature landscapes, much like Eldorado Acres. The price point also matches, making Brentmeade an attractive alternative for homebuyers considering Eldorado Acres. The neighborhood is known for its strong community spirit and family-friendly environment, often hosting social events and neighborhood gatherings.
Additionally, Raintree Forest is a neighborhood that stands on par with Eldorado Acres. The area is characterized by luxury homes that are built to a similar high standard, featuring a mix of traditional and contemporary designs. These homes are nestled among rolling hills and mature trees, creating a picturesque environment. The neighborhood offers an array of amenities including a community swimming pool, tennis courts, and nature trails, fostering an active lifestyle similar to that of Eldorado Acres.
Moreover, Fountainbrooke is a neighborhood known for its luxurious homes that echo the price point and quality of Eldorado Acres. Nestled amidst a beautiful natural landscape, the homes in Fountainbrooke range from colonial to modern ranch styles. Amenities such as a community swimming pool and playgrounds mirror the active, family-centric lifestyle found in Eldorado Acres.
All of these neighborhoods offer a blend of luxury, comfort, and community similar to Eldorado Acres. They provide a comparable lifestyle with an emphasis on community connection, outdoor activities, and the peace and tranquility offered by suburban living. Each neighborhood has its unique charm and attributes, providing a variety of options for those seeking the lifestyle that Eldorado Acres embodies.
Food Scene
Eldorado Acres in Brentwood, Tennessee, is blessed with a variety of restaurants and dining options that reflect the eclectic tastes of its residents. If you're a fan of Southern comfort food, you're in for a treat with options like the Local Dish. Offering a charming ambiance with their homestyle cuisine, this eatery is well-loved for their specialty dishes like fried chicken and shrimp and grits. Pair that with their courteous service, and you've got a restaurant that resonates with southern hospitality at its best.
For those with a more continental palate, Amerigo Italian Restaurant is worth checking out. A fixture in Brentwood for over three decades, Amerigo serves classic Italian dishes, from a range of pasta dishes to their standout lasagna and tiramisu. Whether it's for a quiet dinner or a celebratory family gathering, this place tends to hit the spot.
Asian cuisine enthusiasts aren't left out either. Peter's Sushi & Thai offers a mouthwatering array of Japanese and Thai dishes, with its sushi menu earning a reputation for its freshness and diversity. The upscale vibe, coupled with the consistently great service, makes it a popular choice for both casual lunches and special dinner occasions.
If you're in the mood for a quick but fulfilling meal, Judge Bean's BBQ could be your go-to. They offer a range of traditional barbecued meats, their brisket and ribs being crowd favorites. It's a great spot if you're in the mood for a laid-back, delicious meal.
For those looking to enjoy a classy night out, look no further than The Perch. This wine and coffee bar offers an extensive wine list and gourmet snacks, all in an intimate and relaxed setting. It's perfect for winding down after a busy day or catching up with friends over the weekend.
Craving for some spicy Mexican fare? Mere Bulles, located in a restored Maryland Manor, is a go-to for many residents. From tacos to their delightful margaritas, this spot brings the heat and the flavor in a unique setting.
Eldorado Acres and the surrounding Brentwood area indeed offer a rich culinary scene, catering to a wide variety of tastes and preferences. Whether you're after a quick bite or a fine dining experience, you'll find plenty of options nearby to satisfy your appetite.
Entertainment
Eldorado Acres in Brentwood, Tennessee, offers residents access to a plethora of entertainment options and sporting events. Just a short drive away in Nashville, known as "Music City", you have the legendary Grand Ole Opry, which showcases a mix of country legends and contemporary chart-toppers. You also have the Ryman Auditorium, often referred to as the "Mother Church of Country Music," providing a truly authentic music experience.
For those interested in more contemporary music scenes, the Bridgestone Arena, also in Nashville, often hosts concerts from international pop, rock, and country artists. It's not just music, though. The arena also hosts a variety of sporting events, including games of the Nashville Predators, the city's NHL team. Catching a hockey game there, with the crowd's energy and the fast-paced action, is always a thrilling experience.
For football fans, the Nissan Stadium, home to the Tennessee Titans, offers an exhilarating atmosphere, especially during the NFL season. The venue also hosts soccer matches and various concerts, adding to the diversity of entertainment options.
Back in Brentwood, the Town Centre Theatre provides local entertainment, showcasing a range of productions from dramas to musicals, all performed by talented local artists. It's a fantastic place for an evening of culture and entertainment.
Outdoor enthusiasts can also participate in sporting events like the Brentwood Half Marathon and various charity runs that occur throughout the year. These events provide a fun and active way to engage with the community while enjoying the beautiful scenery of Brentwood.
For golfers, there are several courses close to Eldorado Acres, including the Brentwood Country Club and Nashville Golf & Athletic Club, where tournaments are regularly hosted. These lush, challenging courses offer golfers the chance to participate in the sport they love while enjoying Brentwood's beautiful landscape.
From live music and professional sports to local theatre and outdoor activities, the area surrounding Eldorado Acres certainly has a wealth of entertainment and sporting events to enjoy. Whether you're a passionate sports fan, an avid outdoorsman, or a lover of the arts, there's always something happening around the corner.
Health and Wellness
Eldorado Acres, Brentwood, Tennessee, is nestled in an area that truly values health and wellness. You'll find a number of options nearby to support a healthy and balanced lifestyle, whether you prefer structured workout sessions, peaceful yoga practices, or outdoor activities.
For those who like a traditional gym setup, the Maryland Farms YMCA is just a short drive away. This facility isn't just your typical gym, though. It offers an array of fitness classes, from high-intensity interval training to more relaxed pilates sessions. There's also a swimming pool for those who prefer to get their cardio in through laps, and a kids' zone for younger family members to stay active, too.
If you're a fan of yoga or looking to get started, studios like Hot Yoga Plus and Brentwood Yoga offer a range of classes to cater to all skill levels. They provide a serene environment that can help you achieve both physical strength and mental clarity, crucial elements of a balanced lifestyle.
Outdoor enthusiasts would be glad to know that there are numerous parks and green spaces around Brentwood. Places like Marcella Vivrette Smith Park and the Brentwood Greenway offer hiking and biking trails amidst lush greenery. It's a perfect opportunity to get some exercise while also enjoying the beauty of nature.
Residents also have access to quality healthcare services in the vicinity. Vanderbilt Health and TriStar Health have facilities nearby, offering a comprehensive range of medical services and wellness programs. These healthcare providers host regular health and wellness seminars covering a range of topics from nutrition to stress management, which can help residents in their journey towards achieving a balanced lifestyle.
In addition to these, there are numerous nutritionists and wellness coaches offering their services in Brentwood. Health food stores, organic markets, and farmers markets are also plentiful, making it easier for residents to incorporate healthy eating habits into their lifestyles.
Last but not least, the holistic wellness approach is not forgotten in Brentwood. The area is home to several spas and wellness centers that offer massages, aromatherapy, acupuncture, and other holistic wellness practices. This holistic approach to wellness emphasizes the importance of mental and emotional wellbeing in addition to physical health.
In all, Eldorado Acres is ideally located for those who prioritize health and wellness. From fitness facilities and yoga studios to parks and health care services, there's a wealth of options available to help residents maintain a healthy, balanced lifestyle.
Outdoor Lifestyle
Eldorado Acres in Brentwood, Tennessee, is fortunate to be located in an area that truly cherishes nature and the outdoors. If you're someone who appreciates the tranquility and beauty of natural environments, you'll have plenty to explore and enjoy here.
For starters, there's the Concord Park, which is a local favorite among many residents. It offers several picnic spots, walking trails, and a playground for children. The peaceful lake located within the park is a bonus, adding to the serene atmosphere and offering a great spot for fishing or simply soaking in the views.
A little farther away is Marcella Vivrette Smith Park, the largest park in Brentwood. Covering over 400 acres, this park has miles of walking and hiking trails that take you through some of the most scenic landscapes in the area. Whether you're a hiker, jogger, or just enjoy leisurely walks in nature, you'll find the Smith Park to be a real gem.
Radnor Lake State Park is another fantastic outdoor destination that's just a short drive away. Known for its abundant wildlife and diverse vegetation, it's an ideal place for nature lovers. The park has several trails, ranging from easy to moderately difficult, perfect for a refreshing outdoor workout or a quiet nature walk. It's also a popular spot for bird-watching, with numerous bird species calling the park home.
Brentwood is also home to several beautiful golf courses, such as the Brentwood Country Club and Nashville Golf & Athletic Club, providing a great outdoor activity option for golf enthusiasts. These clubs offer lush, well-maintained greens along with other amenities that make for an enjoyable golfing experience.
For those who love water sports, the nearby Percy Priest Lake provides an excellent venue for boating, fishing, and swimming. The lake also has several picnic spots and camping sites, making it a great place for a weekend getaway.
Moreover, Brentwood's cycling community is quite active, thanks to the dedicated bike lanes and trails throughout the city. Whether you're an avid cyclist or just enjoy casual bike rides, you'll find Brentwood a bike-friendly city.
Overall, Eldorado Acres and the surrounding Brentwood area offer an impressive variety of parks, nature, and outdoor lifestyle options. Whether you prefer quiet strolls in the park, challenging hiking trails, or recreational water sports, you'll find an outdoor activity that suits your preferences.
Education
When it comes to education, residents of Eldorado Acres in Brentwood, Tennessee, have several excellent options to choose from, both in public and private sectors.
Within the public school system, students in Brentwood are part of the highly-regarded Williamson County School District, known for its high academic standards and a broad array of extracurricular activities. Brentwood's elementary schools, such as Edmondson Elementary and Lipscomb Elementary, are renowned for their strong foundational education. Middle school students often attend Brentwood Middle School or Sunset Middle School, both known for their comprehensive curriculum and emphasis on personal growth and character development. Brentwood High School is the local public high school, highly recognized for its academic, athletic, and arts programs.
The public schools in Brentwood not only excel academically but also offer a variety of sports and arts programs, allowing students to explore and nurture their talents beyond academics. From robotics clubs to theater groups and a wide array of sports teams, students have numerous opportunities to participate and excel.
For those seeking private education, Brentwood also hosts a number of esteemed institutions. Brentwood Academy is a renowned co-educational, independent college preparatory school offering grades 6-12. The school is known for its rigorous academic program, wide range of arts and athletic offerings, and its focus on character development.
Currey Ingram Academy is another private option, particularly for students with learning differences. They offer a personalized learning approach, ensuring students with unique learning styles are appropriately supported and encouraged. The Academy serves students from kindergarten to high school.
Additionally, Montessori Academy and High Hopes Development Center provide alternative education options for younger children. Both schools offer a nurturing, hands-on learning environment that encourages curiosity and exploration.
Moreover, there's Battle Ground Academy, a college-preparatory school located nearby in Franklin. They offer K-12 education and maintain a strong commitment to academic excellence, character development, and service to others.
Overall, whether families in Eldorado Acres opt for public or private education, they can expect high-quality educational institutions committed to cultivating intellectual curiosity, academic excellence, and personal growth in students.
Shopping and Retail
Eldorado Acres in Brentwood, Tennessee, enjoys a prime location near a number of shopping and retail destinations, making it an ideal spot for those who love to indulge in a little retail therapy.
Just a short drive away, you'll find the Hill Center Brentwood, a mixed-use development that houses a variety of upscale stores, boutiques, and dining establishments. Here, you can find a mix of high-end retailers such as Anthropologie and J.McLaughlin, as well as home goods and specialty shops like The Cosmetic Market and Sur La Table.
In addition to the Hill Center, Brentwood is also home to the Brentwood Place Shopping Center. This center features a wider range of shops, including everything from clothing and accessory stores to health and beauty shops. With retailers like TJ Maxx and REI, Brentwood Place offers a mix of both fashion and functional shopping options.
If you're a fan of local and artisanal goods, the bi-weekly farmers market hosted at the Factory at Franklin, which is a short drive away, is a must-visit. The market offers a range of locally grown produce, artisan bread, gourmet cheese, and handmade crafts, providing a vibrant shopping experience that's slightly off the beaten path.
Close by, the CoolSprings Galleria is a large indoor mall that features over 150 stores, including several department stores such as Macy's and Dillard's. From fashionable clothing boutiques to tech stores like Apple, CoolSprings Galleria has something for every shopper.
For those in search of unique antiques and home decor items, the nearby town of Franklin is known for its charming antique shops and boutiques. Areas like Downtown Franklin provide a quaint, historic backdrop for a relaxed shopping experience.
So, whether you're hunting for the latest fashion trends, seeking fresh, local produce, or simply enjoy the thrill of finding a great deal, the area around Eldorado Acres offers a variety of shopping experiences to suit your tastes. With a mix of upscale shopping centers, practical retail hubs, and unique local markets, the Brentwood area truly is a shopper's paradise.
Business and Economy
When considering the primary businesses and industries that support the local economy near Eldorado Acres in Brentwood, Tennessee, it's important to note that the area is home to a dynamic mix of businesses ranging from healthcare to finance and technology.
Healthcare is one of the largest sectors in the Brentwood area, which isn't surprising given its proximity to Nashville, known as the healthcare capital of the U.S. Companies like HCA Healthcare and LifePoint Health have major operations in the region. These healthcare giants, along with a multitude of smaller practices and clinics, contribute significantly to the local economy and provide a vast number of jobs.
The finance and insurance sectors also play a substantial role in Brentwood's economy. Many national and international banks, such as FirstBank and Truist, have regional offices in Brentwood. There's also a strong presence of insurance companies, including LBMC and Churchill Mortgage Corporation, providing a wide array of financial services.
Technology, particularly in the healthcare sector, has been growing rapidly in recent years. Several tech companies have chosen to establish their headquarters or significant operations in the area. For instance, Change Healthcare, a leading independent healthcare technology company, is located nearby. Companies like these help to drive innovation and job growth in the region.
Retail is another important industry in the area, bolstered by the presence of several shopping centers and independent retailers in Brentwood and nearby Nashville. In addition to providing jobs, these businesses contribute to the area's vibrant shopping scene, attracting visitors and fueling local spending.
Moreover, the education sector also significantly contributes to the local economy. The presence of excellent public and private schools, as well as several post-secondary institutions in the broader region, provides a steady stream of jobs and attracts families to the area.
In all, Brentwood's economy benefits from a diversified mix of sectors including healthcare, finance, technology, retail, and education. These industries not only provide a wealth of job opportunities for residents of areas like Eldorado Acres but also contribute to a robust and resilient local economy.
Hotels and Lodging
If you're looking for accommodations near Eldorado Acres in Brentwood, Tennessee, you'll find a wide range of hotels, lodgings, and bed and breakfast options to suit various needs and preferences.
For those who prefer more upscale accommodations, the Hilton Suites Brentwood and the Brentwood Suites Hotel offer spacious, well-appointed rooms and suites. They're equipped with all modern amenities, and both feature on-site restaurants. The Hilton Suites also has an indoor pool and a fitness center, while Brentwood Suites is well-known for its large, comfortable suites, which can be particularly convenient for families or longer stays.
If you're seeking a mid-range option, the Holiday Inn Express and the Hampton Inn offer comfortable rooms at a more affordable price point. Both hotels provide complimentary breakfast, free Wi-Fi, and fitness centers, ensuring a convenient and enjoyable stay.
For budget-conscious travelers, the Extended Stay America Nashville - Brentwood is a great option. It offers simple, clean rooms, and as the name suggests, it specializes in longer stays, with kitchenettes in every room and on-site laundry facilities.
If you're looking for a more personalized, homely accommodation experience, the area also features several charming bed and breakfast options. Butterfly Hollow Bed and Breakfast, a short drive away, offers a secluded, romantic retreat with a country setting. The three-room hideaway provides a serene environment, making it perfect for a relaxing getaway.
Another noteworthy mention is Magnolia House, a historic bed and breakfast located in nearby Franklin. This restored Victorian home offers uniquely decorated rooms, delicious home-cooked breakfasts, and a glimpse into the area's rich history.
In all, the area around Eldorado Acres offers a multitude of lodging options, each with its own unique charm and set of amenities. Whether you're looking for a luxury suite, a comfortable budget room, or a charming bed and breakfast, you'll be able to find the perfect accommodation to suit your needs.
Travel and Transportation
For those considering living in Eldorado Acres, Brentwood, Tennessee, it's worth noting that the area is conveniently located near several transportation hubs.
The closest airport to Eldorado Acres is the Nashville International Airport (BNA), which is approximately a 20-25 minute drive away, depending on traffic. BNA is a significant transportation hub, providing both domestic and international flights. It services major airlines like Delta, American, Southwest, and United, to name a few. This accessibility makes it easy for residents to travel across the country and around the world.
As for public transportation, Eldorado Acres is served by the Metropolitan Transit Authority (MTA), which operates several bus routes in the area. This is a convenient and affordable way to travel around Brentwood and the Greater Nashville Area. The MTA buses run frequently, making it relatively easy to commute to work or school, run errands, or just explore the area.
In addition to the MTA, the Music City Star, a commuter rail service, is an alternative way to reach downtown Nashville from the nearby suburb of Mount Juliet. Although it's a bit of a drive to the station, it can be a viable option for those who commute daily to the city, especially during peak traffic times.
Furthermore, ride-sharing services like Uber and Lyft are readily available in the Brentwood area. These services offer an easy and convenient mode of transportation, whether you're heading out for a night on the town, going to the airport, or just running errands.
Lastly, the city of Brentwood has invested significantly in creating bike-friendly routes and lanes throughout the city, providing a greener and healthier alternative to vehicular transportation for residents.
In sum, whether it's catching a flight, hopping on a bus, or taking a bike ride, residents of Eldorado Acres have a number of convenient transportation options to choose from.