Brentwood TN Contemporary Homes for Sale
Brentwood TN Contemporary Homes Listings
December 5, 2023
$1,725,000
Med. List Price
Rather speak with a local Brentwood real estate agent on the phone instead? Give us a call at
(615) 257-8317
for a free consultation. We look forward to helping you find the perfect contemporary home!
Exploring Brentwood, TN: A Hub for Contemporary Living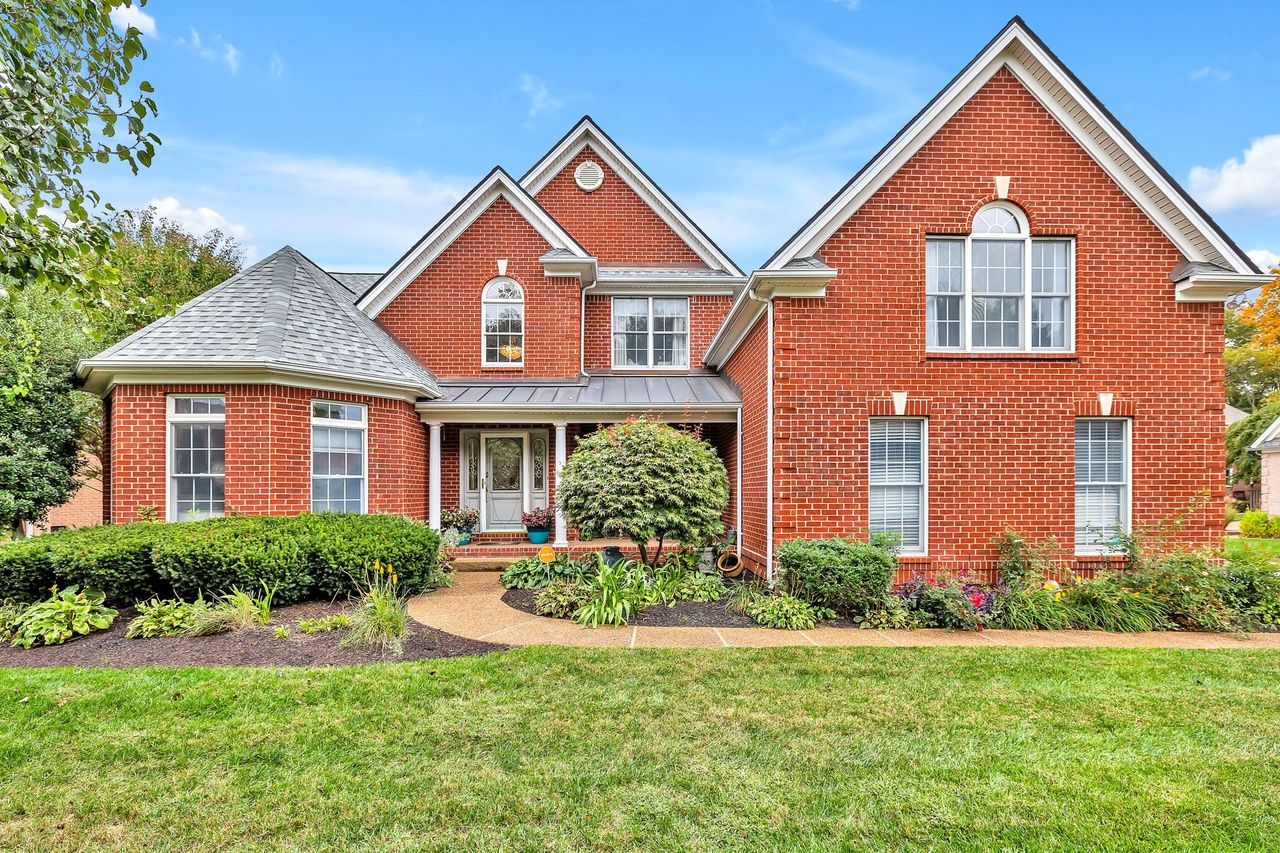 Brentwood, Tennessee: A Snapshot Brentwood, nestled in the picturesque Williamson County, is more than just a city; it's a growing community where contemporary living blends with traditional Southern charm. As of 2023, Brentwood boasts a population of approximately 45,671, marking a modest yet steady growth rate of 0.2% annually since the last census in 2020. This city, known for its affluent lifestyle, has an average household income of a whopping $226,727, with a remarkably low poverty rate of just 2.6%. The residents here, with a median age of 43.1, represent a diverse age range, contributing to the city's dynamic and vibrant atmosphere.
Brentwood's Unique Blend of Modern and Traditional In Brentwood, you'll find a unique blend of modernity and tradition. The city's contemporary homes are a testament to its forward-thinking approach, while its rich historical roots are evident in the community's overall ambiance. The streets of Brentwood are lined with state-of-the-art homes that sit in harmony with nature, reflecting the city's commitment to maintaining a balance between urban development and environmental preservation.
The Rise of Contemporary Homes in Brentwood: Trends and Popularity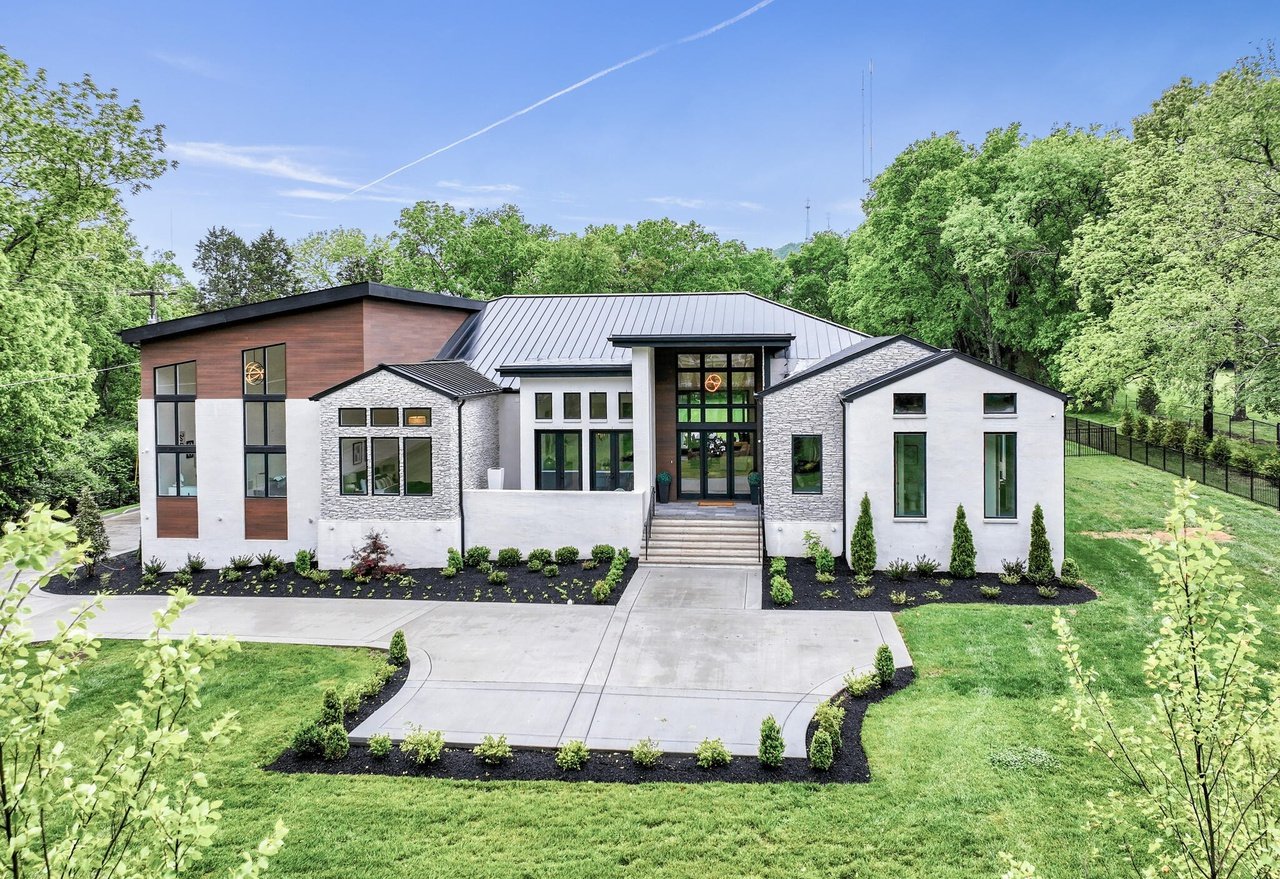 Growing Popularity of Contemporary Homes Contemporary homes have been gaining popularity in Brentwood, as evidenced by the recent market trends. In 2023, the median listing home price in Brentwood was a staggering $1.7M, showing an impressive 18.8% increase year-over-year. This surge in prices reflects the high demand for modern, stylish homes in the area. The median price per square foot stood at $378, underscoring the premium quality and luxury that these contemporary homes offer.
Market Dynamics Despite the high demand, the Brentwood housing market is not overly competitive, scoring 25 out of 100. The average price of homes in Brentwood was $1.15M last month, marking an 8.7% increase since last year. Interestingly, homes in Brentwood typically sell after an average of 52 days on the market, a decrease from 74 days the previous year. This trend indicates a brisk yet balanced market, where buyers have the opportunity to carefully select their dream contemporary home without the pressures of an overly aggressive market.
In Brentwood, the contemporary home market is characterized by cutting-edge design, sustainable construction, and luxurious amenities. These homes are often custom-built, offering buyers the flexibility to choose designs and features that align with their lifestyle needs. From smart home technology to energy-efficient systems, these homes are a perfect blend of modern luxury and practical living.
What Defines a Contemporary Home in Brentwood, TN?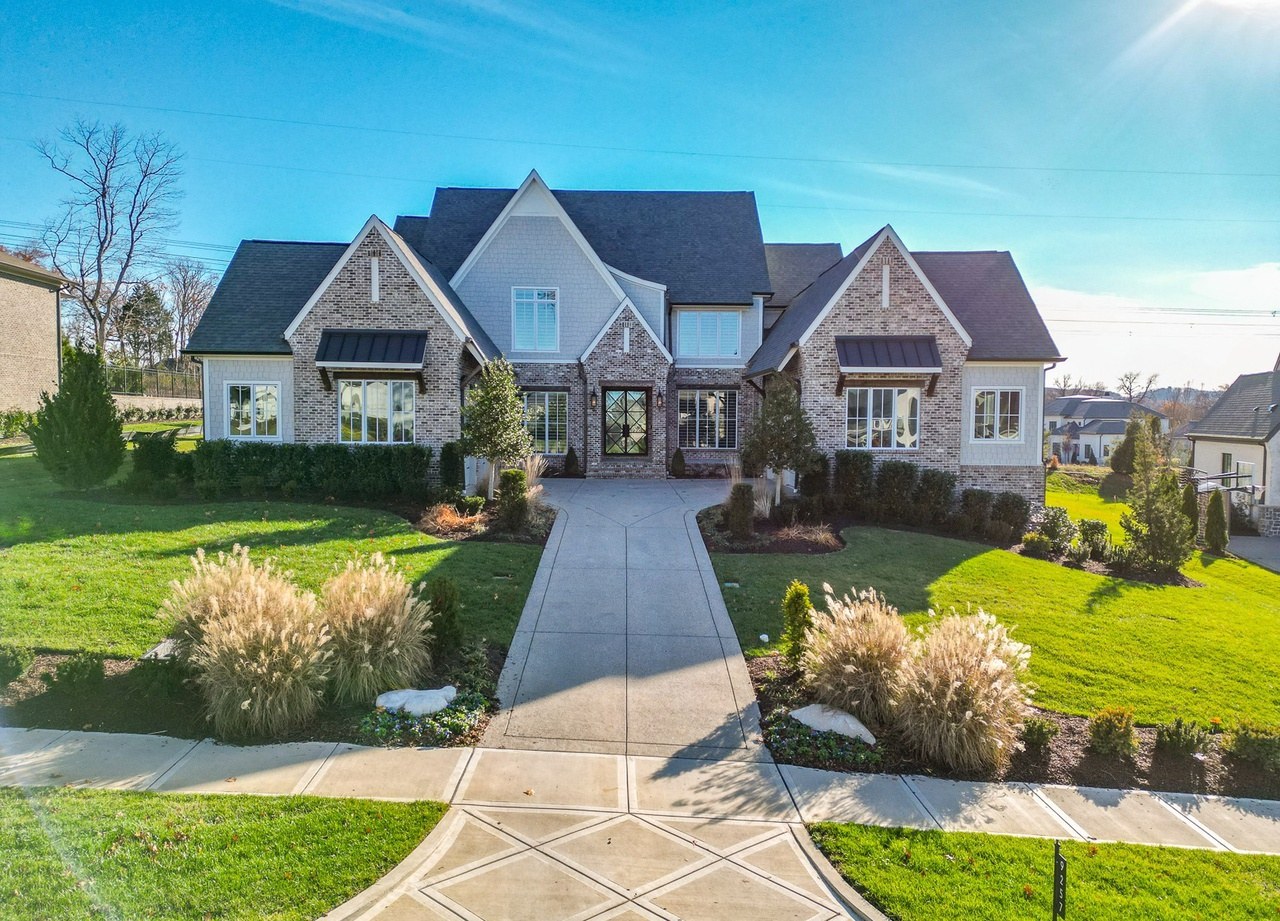 Architectural Features and Design Elements Contemporary homes in Brentwood are a true representation of modern architectural excellence, characterized by their sleek, uncluttered design and innovative use of space. These homes often feature open floor plans, creating a seamless flow between living, dining, and kitchen areas, perfect for today's interactive lifestyle. High, vaulted ceilings are a common sight in these residences, amplifying the sense of space and openness.
The use of large windows is another hallmark of Brentwood's contemporary homes. These not only allow an abundance of natural light to flood the interiors but also provide stunning views of the surrounding landscapes. Many of these homes have undergone detailed renovations, ensuring that every aspect, from the layout to the finishes, adheres to contemporary design principles.
Construction Materials and Sustainability Sustainability is a key component in the construction of contemporary homes in Brentwood. Builders and developers are increasingly using eco-friendly materials and incorporating energy-efficient systems. This commitment to sustainability not only reduces the environmental footprint of these homes but also translates into long-term savings for homeowners.
Price Analysis: Understanding the Market for Contemporary Homes
Market Pricing and Trends The market for contemporary homes in Brentwood has been witnessing significant growth. As of October 2023, the median listing price for homes in the area was a substantial $1.7M, reflecting an 18.8% increase year-over-year. This surge in prices showcases the high demand and value placed on contemporary living in Brentwood. The average price per square foot for these homes was around $507.83, indicating the premium quality of these properties.
Sale Dynamics On average, contemporary homes in Brentwood sell after approximately 42 days on the market, which is a slight increase from the previous year. The sale-to-list price ratio stands at about 94.59%, with homes generally selling for 5.41% below the asking price. This statistic suggests that while there is significant demand for these homes, there is also room for negotiation, providing potential buyers with an opportunity to find value in this competitive market.
In conclusion, Brentwood's contemporary homes are defined by their modern design, sustainable construction, and high market value, making them a coveted choice for homebuyers seeking luxury and style in Tennessee.
Size Matters: Square Footage and Property Sizes in Brentwood
Average Square Footage of Contemporary Homes Contemporary homes in Brentwood are known for their spacious designs, with many properties boasting substantial square footage to accommodate modern lifestyles. While exact figures for 2023 are not readily available, it's common for these homes to range from 3,000 to 5,000 square feet or more. This ample space allows for open-concept designs, large bedrooms, and additional areas like home offices and entertainment rooms, catering to the needs of today's homeowners.
Property Sizes: Embracing Spacious Living The lot sizes of contemporary homes in Brentwood also contribute to their appeal. These properties often sit on generous parcels of land, providing homeowners with privacy and space for outdoor activities. Large yards, outdoor living areas, and landscaping are typical features, enhancing the overall living experience in these modern homes.
Location Highlights: Proximity to Amenities and Attractions
Top Schools and Education in Brentwood Education is a top priority in Brentwood, with the city hosting 13 public schools rated good or higher by GreatSchools. Scales Elementary School, for example, is highly rated, reflecting the overall quality of education available in the area. Additionally, there are several private and charter schools, offering diverse educational options to residents.
Nearby Amenities and Attractions Living in Brentwood means having easy access to a variety of amenities and attractions. The city is well-known for its upscale shopping centers, lush parks, and vibrant entertainment venues. Whether it's dining at fine restaurants, exploring local boutiques, or enjoying outdoor activities, Brentwood offers a rich and fulfilling lifestyle for its residents.
In summary, contemporary homes in Brentwood are distinguished by their generous square footage and property sizes, providing ample space for comfortable and luxurious living. The city's excellent educational facilities and proximity to a wide range of amenities further enhance its appeal as a desirable location for homeowners.
Upgrades and Amenities: What Makes Brentwood's Homes Stand Out
Luxury Interiors and Smart Home Features Contemporary homes in Brentwood are a showcase of luxury and modernity. They often feature state-of-the-art interiors with high-quality finishes, including gleaming hardwood floors and Italian marble countertops. Smart home technology is another highlight, with many homes equipped with automated systems for lighting, climate control, and security, providing both convenience and efficiency.
Outdoor Living and Sustainable Features In Brentwood, the concept of luxury extends to outdoor living spaces. Many contemporary homes boast expansive patios, outdoor kitchens, and even private pools, perfect for entertaining or relaxation. Moreover, these homes are often designed with sustainability in mind, incorporating features like solar panels, rainwater harvesting systems, and energy-efficient appliances.
Tax Talk: Understanding County Taxes for Homeowners in Brentwood
Property Tax Rates in Williamson County For homeowners in Brentwood, understanding property taxes is crucial. In Williamson County, the median property tax is approximately $1,879 per year for a home valued at the median price of $335,800. The county collects, on average, 0.56% of a property's assessed fair market value as property tax. This rate is an important consideration for potential homebuyers, as it impacts the overall cost of homeownership in Brentwood.
In summary, contemporary homes in Brentwood, TN, stand out with their advanced amenities, luxurious upgrades, and sustainable features, offering a high standard of living. Additionally, understanding the property tax implications in Williamson County is essential for anyone considering purchasing a home in this area.
Nearby Communities and Cities: Exploring the Greater Brentwood Area
Exploring Brentwood's Neighbors Brentwood is surrounded by a variety of communities and cities that each add to the richness of living in this area. Just a short drive away is Franklin, located 6.21 miles south, known for its vibrant main street and historical significance. To the southeast, about 7.25 miles away, is Nolensville, a rapidly growing town blending rural charm with suburban convenience. Belle Meade, approximately 7.97 miles to the north-northwest, is another nearby city known for its lush parks and upscale residences.
Other notable nearby areas include Berry Hill, La Vergne, Smyrna, College Grove, Thompsons Station, and Pegram. These communities range from 8.23 to 16.66 miles from Brentwood, offering diverse lifestyles from bustling city atmospheres to serene countryside living.
Your Next Step: Navigating the Brentwood Contemporary Home Market
Finding Your Dream Home in Brentwood As you consider diving into the Brentwood contemporary home market, remember that this journey is about finding a place that resonates with your lifestyle and preferences. Whether it's the cutting-edge design of a newly constructed home or the charm of a remodeled property, Brentwood has a myriad of options to explore. Consider the local schools, proximity to amenities, and the unique features of surrounding communities as you make your decision.
Summary of Brentwood's Contemporary Home Market Brentwood, TN, offers an enticing blend of modern living, educational excellence, and convenient access to a variety of neighboring communities. From luxurious contemporary homes with advanced amenities to the practical aspects of property taxes and market trends, Brentwood caters to a diverse range of preferences and needs. As you navigate this market, remember to weigh the benefits of each area, from the bustling streets of Franklin to the quiet charm of Nolensville. Your next home in Brentwood is not just a property; it's a gateway to a lifestyle that combines modern luxury with the warmth of a tight-knit community.