Concord Place, Brentwood, TN Homes for Sale
Concord Place, Brentwood, TN Property Listings
December 5, 2023
Rather speak with a local Concord Place, Brentwood real estate agent on the phone instead? Give us a call at
(615) 257-8317
for a free consultation. We look forward to helping you find the perfect home!
Concord Place Homes
Situated in one of Tennessee's most desirable locations, Concord Place, Brentwood homes have a wealth of architectural and aesthetic features that make them so appealing to a wide range of prospective homeowners. These homes typically exhibit an amalgamation of traditional and contemporary architecture, with most of them boasting spacious floor plans, hardwood floors, and modern appliances. Ranging from charming cottages to larger, family-sized residences, these homes often feature lush landscaping and pristine yards, providing a beautiful outdoor setting for families to enjoy.
The interiors of these homes are just as impressive as their exteriors. Gourmet kitchens equipped with granite countertops, custom cabinetry, and state-of-the-art appliances are common features, as are expansive living areas with high ceilings and cozy fireplaces. Many homes in Concord Place have four or more bedrooms, often with generous master suites that include walk-in closets and lavish bathrooms. Extra amenities, such as home offices, game rooms, and outdoor living spaces with grilling areas, further enhance the appeal of these homes, offering prospective buyers a perfect balance of luxury and comfort.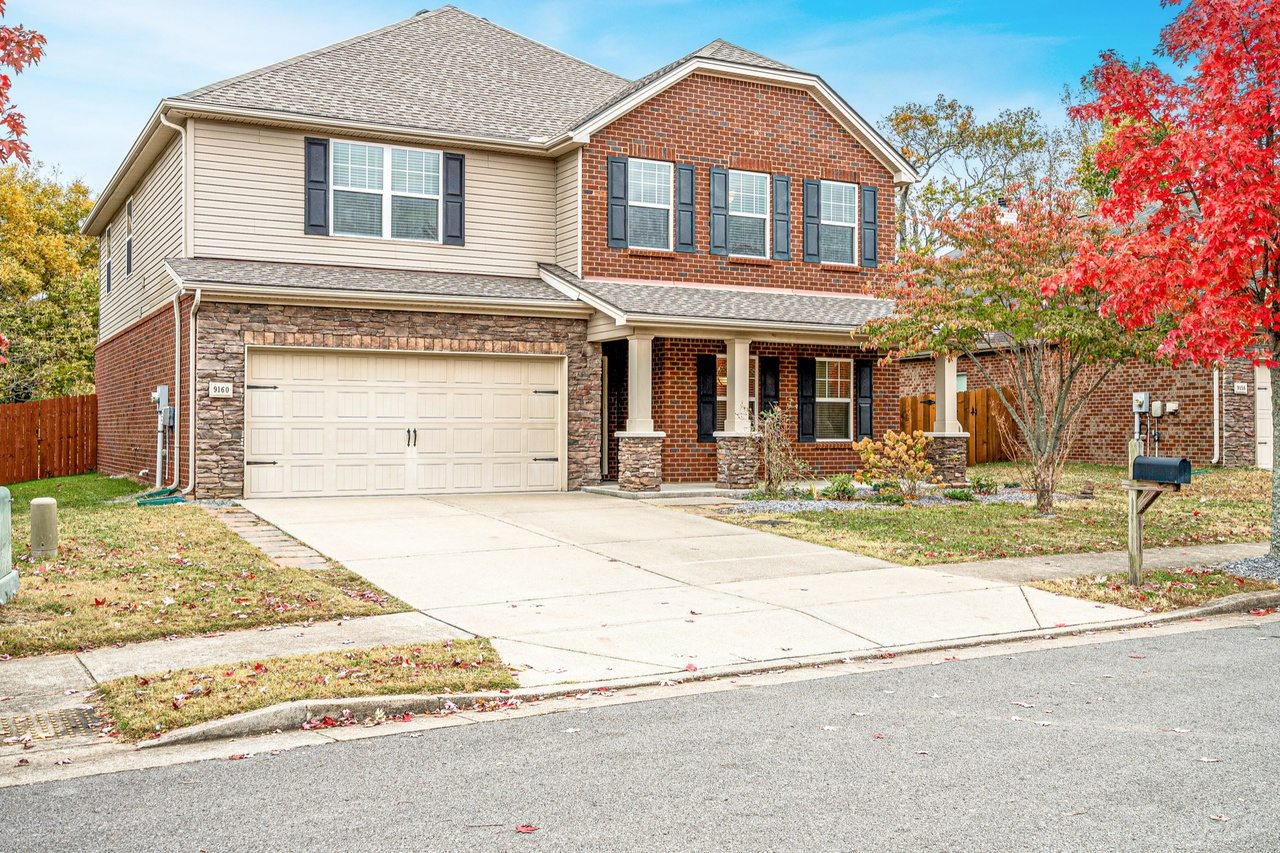 In terms of location, Concord Place enjoys an advantageous position in Brentwood, a city known for its high standard of living and excellent schools. The community's convenient access to major roadways and proximity to downtown Nashville make it an ideal home base for commuters, while its setting amidst rolling hills and lush greenery provide a sense of tranquility and natural beauty.
Education is a prominent feature of the Brentwood community. The area is served by the highly rated Williamson County School District, known for its strong emphasis on academic excellence. Schools near Concord Place are considered some of the best in the state, providing families in the neighborhood with the assurance that their children will receive a top-quality education. For higher education, numerous universities and colleges are located within a short commute.
In terms of recreational amenities, residents of Concord Place are spoiled for choice. The community is surrounded by several parks, trails, and green spaces, offering opportunities for outdoor activities such as hiking, biking, and picnicking. The nearby Brentwood Library is a valuable resource for both children and adults, while the local YMCA provides a wide range of fitness and community programs. In addition, the community is just a short drive from a variety of shopping and dining options, ensuring that residents never have to go far for entertainment or necessities.
While Concord Place offers a sense of serenity and privacy, it also fosters a strong sense of community. The neighborhood is known for its friendly and welcoming atmosphere, with residents often coming together for block parties, community-wide yard sales, and holiday celebrations. This feeling of community is further bolstered by the neighborhood's active homeowner's association, which works tirelessly to maintain the area's beauty and enhance the quality of life for all residents.
In summary, the homes in Concord Place, Brentwood offer a blend of comfort, luxury, and convenience in a highly desirable location. The surrounding community is vibrant and supportive, providing residents with access to high-quality schools, abundant recreational opportunities, and a close-knit, welcoming community. It's little wonder, then, that these homes are so sought after by a wide range of prospective homeowners.
Similar Communities
Similar to Concord Place, Brenthaven is another prestigious community in Brentwood, Tennessee. This neighborhood offers an array of single-family homes, many of which are situated on sizeable lots. The homes in Brenthaven often embody a blend of traditional and modern architectural designs, boasting spacious interiors and high-quality finishes. Amenities like hardwood floors, gourmet kitchens, luxurious bathrooms, and outdoor living spaces are common features, contributing to the overall elegance and comfort of these residences. Furthermore, Brenthaven's convenient location near top-tier schools and recreational amenities, combined with its tranquil, tree-lined streets, mirrors the lifestyle found in Concord Place.
Another neighborhood comparable to Concord Place is Annandale. This upscale Brentwood community presents a blend of stately and contemporary homes, with design features that resonate with those in Concord Place. Think along the lines of spacious floor plans, gourmet kitchens with high-end appliances, large master suites, and landscaped yards. Like Concord Place, homes in Annandale are crafted to offer a balance of luxury and comfort, with additional amenities such as home theaters, swimming pools, and three-car garages frequently featured. Residents here also enjoy access to a robust community lifestyle, with several parks, trails, and top-rated schools in the vicinity.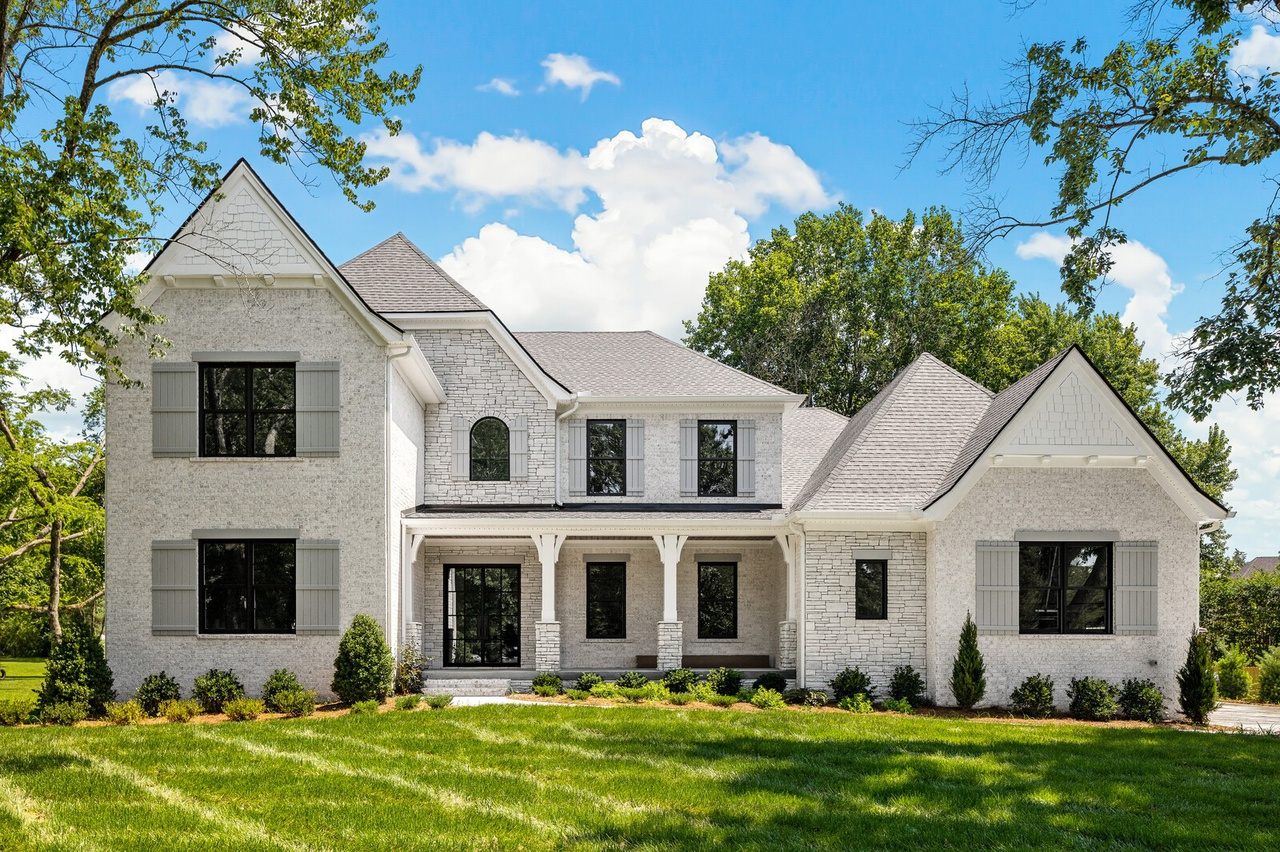 Sullivan Farms, located in nearby Franklin, is also worth mentioning. Although it's a bit farther from the heart of Brentwood, this neighborhood offers a lifestyle that mirrors the Concord Place experience. Homes in Sullivan Farms vary in style but uphold the same high standards of quality and design. With traditional exteriors, modern interiors, and amenities like hardwood floors, granite countertops, and stainless-steel appliances, these homes cater to a similar demographic as Concord Place. Moreover, Sullivan Farms prides itself on its tight-knit community spirit and offers an array of recreational amenities, including a community pool, playgrounds, and easy access to the historic downtown Franklin area.
Closer to Brentwood's city center, the Raintree Forest subdivision is yet another community that shares similarities with Concord Place. Known for its wooded landscapes and hilly terrain, Raintree Forest offers a selection of upscale homes featuring brick exteriors, spacious rooms, hardwood floors, and modern kitchens. Many of these homes also include luxurious extras such as screened porches, hot tubs, and large decks for outdoor entertaining. Like Concord Place, Raintree Forest is conveniently located near quality schools and a range of shopping and dining options, contributing to the appeal for families seeking a balance of luxury, comfort, and convenience.
Food Scene
The dining scene near Concord Place, Brentwood, Tennessee, is brimming with a wide variety of restaurants, catering to diverse palates and dining preferences. Whether you're in the mood for casual fare or a more formal dining experience, the options near this neighborhood have you covered.
Just a short drive from Concord Place, you'll find Mere Bulles, a long-standing favorite among locals. Housed in a grand Maryland Manor, this charming eatery offers an upscale dining experience with a selection of American dishes and an impressive wine list. Patrons rave about their Sunday brunch, where offerings range from traditional egg dishes to Southern specialties like shrimp and grits.
For those craving a taste of Italy, Amerigo Italian Restaurant is another dining hotspot near Concord Place. With its inviting ambiance and an extensive menu of Italian classics – think fresh pasta, wood-fired pizza, and hearty meat dishes – Amerigo is a go-to for family dinners or romantic date nights. And let's not forget their delectable desserts; the tiramisu is a must-try.
On the other hand, if you're in the mood for Asian flavors, Peter's Sushi & Thai offers an excellent selection of sushi, sashimi, and Thai dishes. Known for its fresh ingredients and creative sushi rolls, this restaurant is a hit among local sushi enthusiasts. The modern and cozy setting is also a draw, creating a relaxed dining atmosphere.
For more casual dining, residents often flock to local joints like Uncle Julio's, a popular Tex-Mex restaurant. Here, you can enjoy everything from fajitas to tamales, and they're famous for their chocolate piñata dessert. If you're into barbecue, Judge Bean's BBQ is a neighborhood staple, known for their smoked meats and laid-back vibe.
Last but not least, there are also several popular national chains in the vicinity, including Panera Bread, Chick-fil-A, and Chipotle, for those who prefer familiar fare. So, no matter what you're in the mood for, the dining scene near Concord Place offers something for everyone, contributing to the overall appeal of the area's lifestyle.
Entertainment
The area surrounding Concord Place, Brentwood, offers a plethora of entertainment and sporting events for residents and visitors alike. For music and performing arts enthusiasts, the nearby city of Nashville, known as the "Music City," is just a short drive away. Nashville is famous for its live music venues, where you can catch performances from both up-and-coming musicians and established stars. The Grand Ole Opry, Ryman Auditorium, and Bluebird Cafe are particularly notable venues, each steeped in music history and regularly hosting live shows.
For sports fans, Brentwood's proximity to Nashville also means access to a vibrant professional sports scene. Nissan Stadium, home to the Tennessee Titans NFL team, regularly hosts exciting football games in season. If hockey is more your speed, the Nashville Predators of the NHL play their home games at Bridgestone Arena downtown. For baseball enthusiasts, the Nashville Sounds, a AAA minor league team affiliated with the Milwaukee Brewers, play at First Horizon Park, which is also renowned for its fun and family-friendly atmosphere.
Closer to Brentwood, residents of Concord Place can take advantage of local entertainment options. The Brentwood Library, for instance, often hosts a variety of community events, from author talks to craft workshops. For those interested in visual arts, the local gallery, Wild Iris Arts, frequently features exhibitions from local artists.
Outdoor concerts and local festivals are also common in the Brentwood area. Crockett Park, the largest park in Brentwood, is known to host a summer concert series, where families can enjoy live music under the stars. Additionally, the yearly Brentwood Summer Festival is a highlight for many residents, offering food, crafts, games, and more.
Moreover, golf enthusiasts have several options to choose from. Brentwood is home to the Nashville Golf & Athletic Club and Brentwood Country Club, which hosts numerous golfing events throughout the year. And let's not forget about the local recreational leagues for those who prefer to participate in sports rather than spectate. From youth leagues to adult teams, there are many opportunities to get involved in soccer, baseball, softball, and more. In short, the Concord Place community is ideally situated for those who enjoy a mix of entertainment, cultural events, and sporting activities.
Health and Wellness
Residents of Concord Place, Brentwood have a multitude of health and wellness options at their disposal, supporting a balanced and healthy lifestyle within the community. Whether you prefer outdoor activities, gym workouts, or holistic wellness practices, the neighborhood and its surroundings have you covered.
Let's start with the outdoor opportunities. The area is replete with parks and green spaces, perfect for those who enjoy an active lifestyle. Maryland Way Park, for instance, has a walking trail that's ideal for morning jogs or evening strolls. For a longer trek, the Concord Park trail provides scenic views and wildlife sightings, making exercise feel less like a chore and more like an adventure. The nearby Owl Creek Park is perfect for family outings, with its playground, picnic areas, and basketball courts.
For those who enjoy a more structured fitness routine, there are numerous gyms and fitness centers in the vicinity. The local YMCA in Brentwood is a popular choice, offering an indoor pool, a wide array of exercise equipment, and various group classes such as yoga, Pilates, and spinning. There's also the Maryland Farms YMCA, which offers racquetball courts, a track, and a cycling studio in addition to the standard amenities.
If you're into boutique fitness, you'll find a Pure Barre studio nearby that focuses on low-impact, high-intensity movements to strengthen and tone your body. For CrossFit enthusiasts, CrossFit Cool Springs offers a wide range of classes and a supportive fitness community. And let's not forget about TITLE Boxing Club for those interested in a high-energy workout that includes boxing and kickboxing.
Health and wellness go beyond physical fitness, of course. For nutritional needs, the Fresh Market and Whole Foods Market offer a wide selection of organic and health-focused products. Additionally, there are numerous wellness centers and spas in the area, like the Woodhouse Day Spa, where you can indulge in massages, facials, and other restorative treatments. Brentwood also boasts several highly rated healthcare facilities, including the Vanderbilt Health and Williamson Medical Center, ensuring residents have access to quality medical care.
In terms of mental wellness, the Brentwood Library offers mindfulness and meditation workshops from time to time. Yoga studios in the area, such as Half Moon Yoga Healing, also offer classes geared toward stress reduction and mental balance.
In short, the health and wellness options near Concord Place support a comprehensive approach to well-being. Whether you're into outdoor activities, prefer a gym setting, or seek holistic wellness practices, there's something for everyone in Brentwood.
Outdoor Lifestyle
The neighborhood is surrounded by beautiful green spaces, parks, and nature trails that make staying active or simply enjoying a breath of fresh air a daily privilege.
Just a short drive from Concord Place, you'll find Crockett Park, one of Brentwood's largest and most popular parks. This park is home to a variety of outdoor amenities, including baseball fields, soccer fields, tennis courts, and a playground. It also features an impressive network of walking trails that weave through the woods and around the fields, perfect for joggers, walkers, or those simply wanting a leisurely stroll. The park is also known for hosting a summer concert series where families gather for picnics and live music under the stars.
Nearby is Marcella Vivrette Smith Park, Brentwood's largest park, which covers over 400 acres of beautiful woodland. Here, you can explore over six miles of rugged hiking trails, some leading to the historic Ravenswood Mansion. The mansion itself, set amidst lush green fields, offers guided tours, providing a unique blend of natural beauty and local history.
River Park is another great option, offering wide-open green spaces, a large playground, and access to the Brentwood Library. The park also serves as an entrance to the Riverwalk, a paved trail that offers a scenic and peaceful route for walking, running, or biking.
For golf enthusiasts, Brentwood Country Club and Nashville Golf & Athletic Club are a stone's throw away, offering manicured greens and fairways for a relaxing round of golf. In addition, there are several equestrian facilities in the area for those who enjoy horseback riding.
The Concord Park, right within the neighborhood, is a local favorite and offers recreational options like a skate park and a dog park, where residents often meet and mingle while their furry friends play.
In terms of water activities, the nearby J. Percy Priest Lake is a great spot for boating, fishing, or just enjoying a day by the water. There are also several smaller ponds and creeks in the area that are popular for casual fishing.
In essence, whether you're an active outdoors person, a nature lover, or simply enjoy being able to relax in beautiful, peaceful settings, the surroundings of Concord Place offer an abundance of options for embracing the outdoor lifestyle.
Education
Education is a significant part of the lifestyle in and around Concord Place, Brentwood, with numerous high-quality public and private schools available for residents. These educational institutions are recognized for their excellent curriculum, dedicated teachers, and variety of extracurricular activities, ensuring a well-rounded education for the children in the community.
Within the public school system, Concord Place is served by the Williamson County Schools, which is considered one of the top school districts in the state. Notably, Edmondson Elementary, Brentwood Middle School, and Brentwood High School, are highly regarded for their strong academic programs. Brentwood High, for instance, is known for its Advanced Placement (AP) courses and an impressive number of National Merit Scholars. The school also offers a broad array of extracurricular activities, from sports to arts to clubs, providing students with numerous opportunities for personal growth outside of the classroom.
On the private side, there are several excellent options within a short drive from Concord Place. Brentwood Academy is a renowned coeducational, independent, college preparatory school serving grades 6-12. With its commitment to challenging academics, competitive athletics, and Christian values, it offers an integrated approach to education.
Another notable private school is Battle Ground Academy, located in nearby Franklin. Serving students from Kindergarten through Grade 12, it combines a rigorous academic curriculum with strong arts and athletic programs. The school prides itself on its commitment to individualized learning, with small class sizes and personalized instruction.
For younger children, the Montessori Academy offers a child-centered learning approach for children aged 18 months to 12 years old. Here, students learn at their own pace in an environment that encourages curiosity, creativity, and critical thinking.
Furthermore, Brentwood is home to several preschools and daycare centers for the youngest members of the community. Many of these facilities offer early learning programs, ensuring a smooth transition to formal schooling.
In a nutshell, the wide range of high-quality public and private educational options available to residents of Concord Place makes the neighborhood an attractive choice for families seeking an excellent education for their children.
Shopping and Retail
When it comes to shopping and retail options, residents of Concord Place, Brentwood, are perfectly positioned to take advantage of a variety of stores and boutiques, all within a short drive. Whether you're looking for everyday essentials, designer clothing, or unique home decor, the surrounding area has you covered.
For day-to-day needs, there are several grocery stores nearby, including a Kroger, Publix, and Whole Foods Market. Each of these stores offers a wide selection of fresh produce, meats, and pantry staples. Whole Foods is particularly appreciated for its organic and health-focused offerings.
When it comes to clothing and specialty retail, the Hill Center Brentwood is a favorite among locals. This open-air shopping center features a mix of high-end brands and boutique shops. With stores like Anthropologie, Lululemon, and Paper Source, this is a great spot for both fashion and unique gifts.
In addition to these retailers, the Hill Center also houses a variety of service-oriented businesses like optical shops, nail salons, and home decor stores. It's not just about shopping – you can easily spend a day here pampering yourself and sprucing up your living space.
A little further afield is the CoolSprings Galleria, located in nearby Franklin. This large shopping mall houses more than 150 stores, including major retailers like Macy's, Dillard's, and JCPenney. With an array of clothing stores, electronic outlets, and home goods shops, you're likely to find whatever you're looking for.
For a more unique shopping experience, residents can take a short drive to Downtown Franklin. Known for its charming, historic main street, it features an array of locally-owned boutiques and antique shops, offering everything from vintage furniture to artisanal goods.
Finally, for those who prefer bargain hunting, the Brentwood Place Shopping Center offers a number of discount retailers, including TJ Maxx and Nordstrom Rack. Whether you're looking for designer clothing at a discount, affordable home goods, or just enjoy the thrill of the hunt, these stores offer an abundance of options.
In essence, the area surrounding Concord Place offers a rich mix of shopping and retail options, catering to a wide variety of tastes and needs. Whether you're on a mission to find a specific item or just enjoying a leisurely day of shopping, you'll find what you're looking for nearby.
Business and Economy
Brentwood is known for its thriving healthcare sector. Companies like HCA Healthcare, Universal Health Services, and Quorum Health have significant operations in the area. Additionally, Brentwood is a short commute from Nashville, known as the "Healthcare Industry Capital," where numerous other healthcare companies have their headquarters. This strong healthcare presence not only bolsters the local economy but also provides a wide range of job opportunities in various healthcare-related fields.
Another significant sector in Brentwood is finance and insurance, with several major companies, including LBMC and Tractor Supply Company, headquartered in the area. These companies offer jobs in areas like financial analysis, accounting, and risk management, contributing to the robust professional services sector in Brentwood.
Brentwood is also home to a number of companies in the retail sector. Tractor Supply Company, a major rural lifestyle retailer, has its headquarters here. Meanwhile, the retail landscape in and around Brentwood is dotted with both national chains and local businesses, offering a wide range of goods and services to the local community.
The technology sector is another growing industry in the region. Brentwood is part of the greater Nashville metropolitan area, which has seen a significant increase in tech start-ups and established tech companies in recent years. This has led to a rise in job opportunities in fields like software development, data analysis, and cybersecurity.
Education and government are other significant contributors to Brentwood's economy. The Williamson County Schools district, one of the top-rated in the state, is a major employer. On the government side, both the city of Brentwood and Williamson County have administrative offices in the area that employ a number of local residents.
In essence, the businesses and industries near Concord Place contribute to a diverse and dynamic local economy. Whether you're in healthcare, finance, retail, technology, education, or government, there are plenty of opportunities for career growth and development in and around Brentwood, Tennessee.
Hotels and Lodging
Whether you're a visitor exploring the area or a local hosting out-of-town guests, the area around Concord Place, Brentwood, offers a variety of quality accommodations. From luxury hotels to charming bed and breakfast establishments, there's something to fit every traveler's style and budget.
For those seeking modern, upscale accommodations, the Hilton Brentwood/Nashville Suites is a fantastic option. This all-suite hotel offers spacious rooms, an on-site restaurant, and a fitness center. It's conveniently located near many of Brentwood's popular shopping and dining destinations, making it an excellent choice for those wanting to explore the area.
Another great option is the Hyatt Place Nashville/Brentwood, which offers sleek, modern rooms and an outdoor pool. Their free breakfast and convenient location, close to both downtown Brentwood and Nashville, add to its appeal. The hotel is pet-friendly, so it's a great choice for those traveling with their furry companions.
The Brentwood Suites Hotel is another popular choice, offering large suites that are perfect for families or extended stays. The hotel offers a complimentary breakfast and even has a lounge and restaurant on-site. Its proximity to local attractions and business centers make it a convenient base for both leisure and business travelers.
For visitors who prefer a more intimate, personalized lodging experience, the Brentwood Bed and Breakfast is a lovely choice. This charming inn is nestled in a peaceful, residential neighborhood and offers cozy, elegantly decorated rooms. Their delicious, homemade breakfast is the highlight of many guests' stay.
For the most luxurious experience, travelers might consider the historic Ravenswood Mansion. While primarily an event venue, the mansion does offer exclusive overnight accommodations on the property. It's an unforgettable place to stay, surrounded by over 400 acres of parkland and steeped in local history.
If your visitors are planning to explore Nashville as well, there are numerous hotels in downtown Nashville, just a short drive away. These range from luxury options like The Hermitage Hotel, which is steeped in history and Southern charm, to the boutique-style 21C Museum Hotel, which combines contemporary art installations with unique accommodations.
In short, the area surrounding Concord Place offers a wide range of accommodations to suit any visitor's needs. From modern hotels packed with amenities, to charming bed and breakfasts offering a home-away-from-home experience, there's a place for everyone to rest their head near Brentwood, TN.
Travel and Transportation
Residents of Concord Place, Brentwood, TN, enjoy convenient access to transportation, making it easy to get around both locally and when traveling farther afield.
When it comes to air travel, the Nashville International Airport (BNA) is the closest airport, located approximately 15 miles north of Concord Place. This is a major airport serving the Middle Tennessee region, and it offers non-stop flights to a multitude of cities across the United States and international destinations. It's typically about a 20-30 minute drive from Concord Place, making it a convenient option for frequent fliers or for hosting out-of-town guests.
For local transportation, the Nashville Metropolitan Transit Authority (MTA) provides bus service in the area. While Brentwood doesn't have a dense public transportation network, there are bus routes that connect Brentwood to Nashville and other surrounding areas. It's a viable option for those who prefer not to drive or are looking for a more environmentally friendly mode of transport.
Ride-sharing services like Uber and Lyft are also readily available in the Brentwood area, providing another option for getting around locally or for trips to Nashville. These services can be particularly useful for nights out or for getting to and from the airport.
For residents who commute into downtown Nashville for work or leisure, the drive is about 10 miles or approximately 20-30 minutes, depending on traffic. Nashville's downtown area offers a variety of parking options, both street parking and garages, for those who prefer to drive.
For a more relaxed commute or a day trip to Nashville, some residents choose to utilize the Music City Star, a commuter rail service. The closest station is in downtown Nashville, so you would need to drive or use a ride-share service to get to the station, but from there you can enjoy a stress-free ride into the heart of Nashville.
In essence, while a car is certainly useful for getting around Brentwood and the wider area, there are a variety of other transportation options available to residents of Concord Place. Whether you're jetting off on a trip, commuting to work, or just exploring your local area, there are multiple ways to get where you're going.