Concord Hunt, Brentwood, TN Homes for Sale
Concord Hunt, Brentwood, TN Property Listings
December 5, 2023
$1,487,500
Med. List Price
Rather speak with a local Concord Hunt, Brentwood real estate agent on the phone instead? Give us a call at
(615) 257-8317
for a free consultation. We look forward to helping you find the perfect home!
Concord Hunt Homes
The homes in Concord Hunt, Brentwood, Tennessee, exude a sense of timeless elegance and stately charm. Typically constructed between the late 1990s and early 2000s, they represent an upscale, contemporary aesthetic, blended seamlessly with classic design elements. The vast majority of these homes are spacious, offering between 3,500 and 5,000 square feet of living space, making them suitable for large families or those seeking ample room for guests or home offices. Interiors often boast high ceilings, hardwood floors, large open kitchens, and luxurious master suites. The exteriors reflect a variety of architectural styles, ranging from European inspired designs to traditional Southern aesthetics, generally featuring brick or stone facades, giving the neighborhood a diverse yet cohesive appeal.
The expansive lots, typically about a half-acre in size, provide an abundance of private outdoor space for homeowners. Many properties are adorned with meticulously landscaped gardens, mature trees, and sizeable decks or patios for outdoor entertaining. Some even offer private pools or are located adjacent to the community's green spaces, providing unimpeded views of the natural surroundings.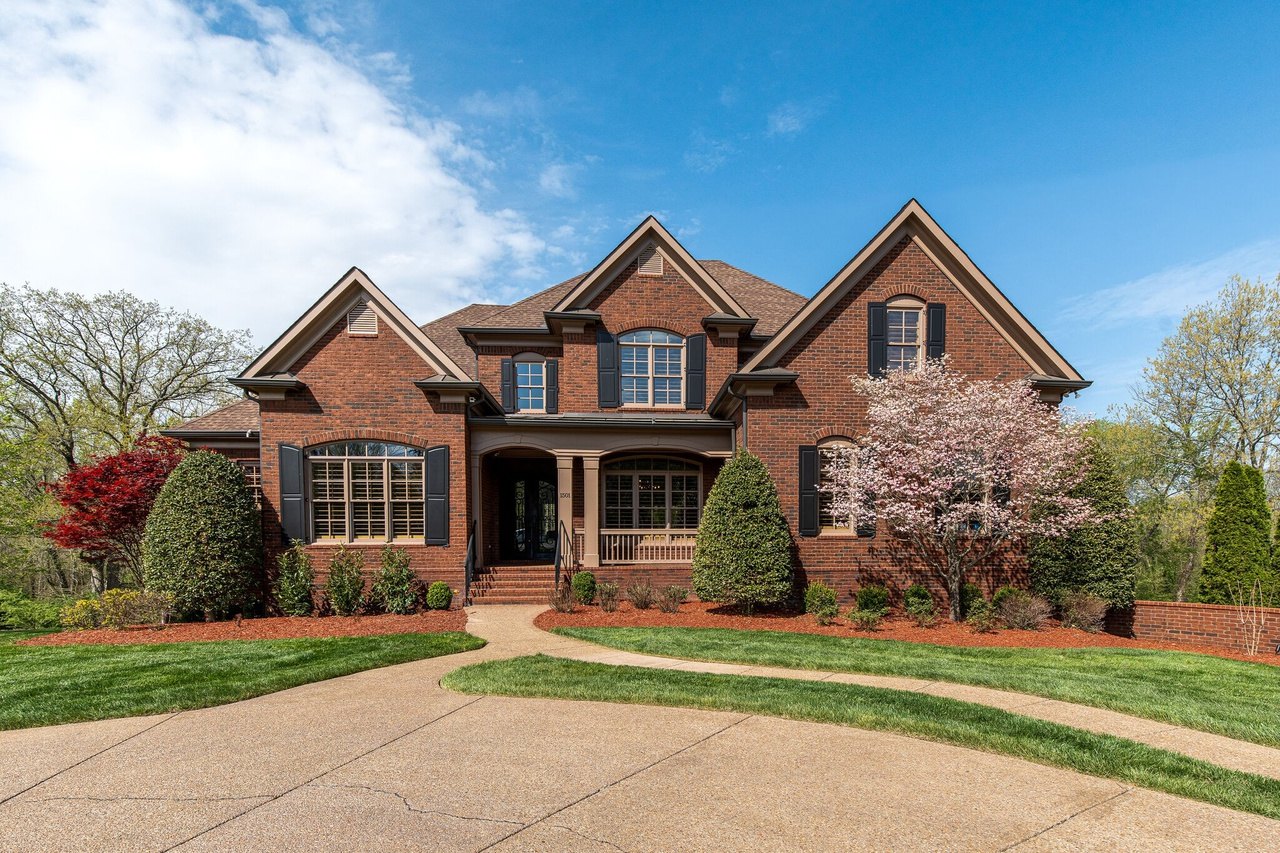 Concord Hunt is a tranquil, welcoming community known for its quiet tree-lined streets, friendly neighbors, and an overall low crime rate. Its location is superb, as it provides easy access to the interstate and is just a short drive from downtown Nashville, offering a perfect balance of peaceful suburban living and the conveniences of city life.
Within the community, there are numerous amenities that foster an active and engaged lifestyle. The community features a private pool, tennis courts, and a clubhouse for residents, along with several green spaces for outdoor activities. Plus, with an active homeowners association, regular events and activities are scheduled, fostering a strong sense of community among residents.
Beyond the immediate community, Brentwood offers excellent amenities that further enhance the desirability of living in Concord Hunt. Top-rated schools in the Brentwood and Williamson County school districts are in close proximity, and there are also many private and specialty schools nearby. For nature enthusiasts, Brentwood is home to numerous parks, including Concord Park and Crockett Park, which offer trails for hiking and biking, sports fields, and playgrounds.
Furthermore, the proximity to downtown Nashville means that residents have easy access to world-class dining, shopping, and entertainment. The Brentwood Library and YMCA are also close by, providing opportunities for educational and recreational activities. And, for those who need to travel or have family visiting, the Nashville International Airport is less than 25 miles away, offering convenient domestic and international travel options.
Overall, Concord Hunt represents an enviable blend of luxury, comfort, and community. The homes are stunning and spacious, set in an idyllic, friendly neighborhood with plentiful amenities, all while being conveniently located near top-rated schools and the vibrant offerings of downtown Nashville.
Similar Communities
In Brentwood, Tennessee, there are several neighborhoods that compare favorably to Concord Hunt in terms of price point, construction, and lifestyle. One of these is the Taramore subdivision, an upscale neighborhood that offers a similar blend of luxury and comfort. Homes in Taramore are spacious and well-appointed, much like those in Concord Hunt. They often feature traditional brick exteriors, open floor plans, gourmet kitchens, and luxurious master suites. Additionally, the community offers numerous amenities, including a swimming pool, playground, and tennis courts. The neighborhood's excellent location near top-rated schools and downtown Brentwood makes it a desirable option for families and professionals.
Another notable neighborhood is Annandale. With its luxury estates set on expansive lots, Annandale is a premier choice for those seeking a similar lifestyle to that of Concord Hunt. The homes in this neighborhood feature an array of architectural styles from European to contemporary, all constructed with an eye for detail and a commitment to quality. Annandale also boasts lush landscaping, a community pool, and a convenient location close to schools, shopping, and dining.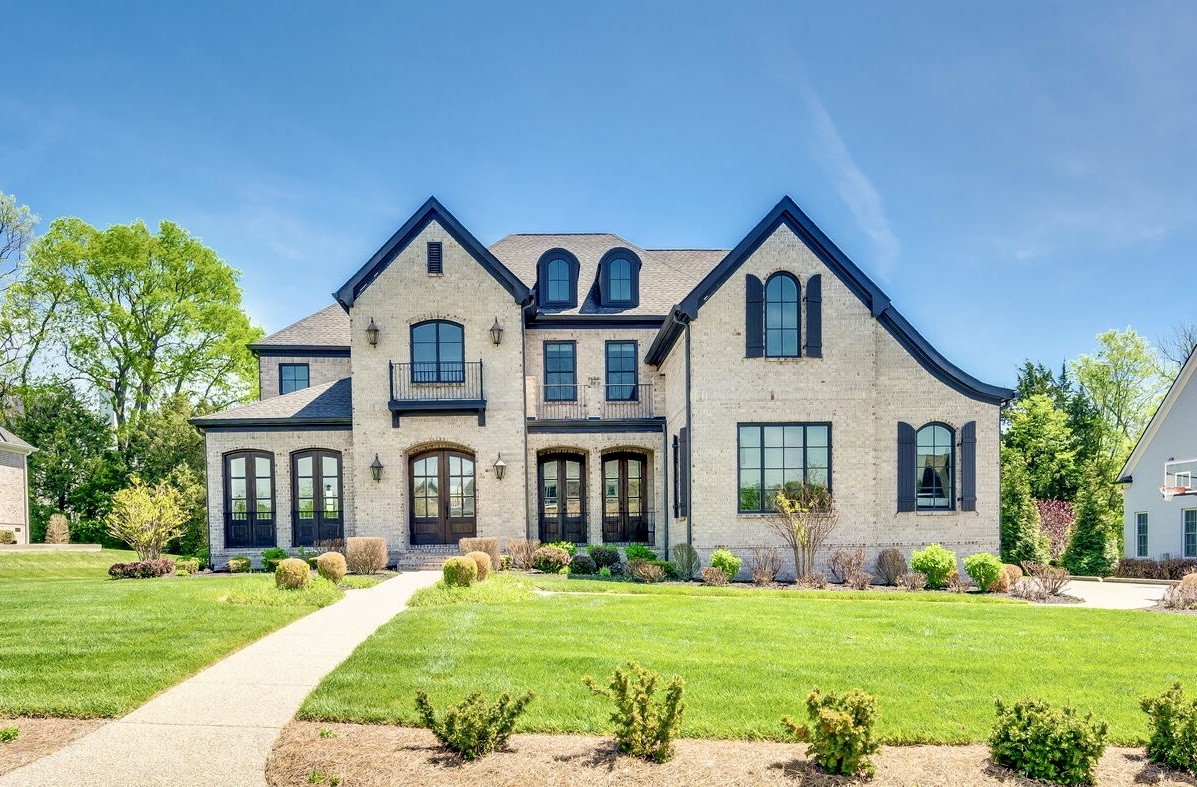 The Governors Club is another Brentwood neighborhood that echoes the appeal of Concord Hunt. This gated community is renowned for its custom-built homes, golf course, and country club lifestyle. The residences here are spacious, many boasting architectural details such as vaulted ceilings, gourmet kitchens, and grand master suites. The community amenities are also impressive, including an 18-hole championship golf course, a clubhouse, tennis courts, and a swimming pool. The Governors Club offers a lifestyle of luxury and privacy, yet with easy access to the amenities of Brentwood and the vibrant city life in Nashville.
On the more modern side, Witherspoon is a newer development that offers an attractive blend of luxury and lifestyle comparable to Concord Hunt. The homes here, many built within the last decade, feature contemporary designs combined with traditional elements, providing a fresh, modern appeal. The community offers top-notch amenities, including a clubhouse, pool, and playground, along with beautifully landscaped parks and trails.
All of these neighborhoods, like Concord Hunt, are located in the coveted Brentwood and Williamson County school districts, further enhancing their appeal to families. Each offers a blend of luxury, comfort, and community with easy access to the amenities of Brentwood and Nashville. These communities represent some of the best in suburban living, each with their own unique charm and advantages.
Food Scene
For residents of Concord Hunt, Brentwood, TN, there is an extensive array of dining options that cater to a wide variety of tastes. Right in Brentwood, Mere Bulles, located in a beautiful historic Maryland Manor, is a popular choice for American cuisine with a Southern twist. Their brunch is particularly well-loved, boasting a spread of sweet and savory dishes that have become local favorites.
If you're a sushi lover, then you'll appreciate Shogun Japanese Steak and Sushi. Aside from their remarkable sushi and sashimi selections, they also offer a unique dining experience with their Teppanyaki grills, where chefs perform while preparing your meal. It's not just dinner; it's a show!
A few minutes drive away, in the heart of downtown Nashville, opens up even more delightful dining experiences. The famous Loveless Cafe has been serving up its renowned biscuits and Southern staples since 1951. For those who enjoy upscale dining, Husk is an excellent choice, featuring a daily changing menu that showcases the best of Southern ingredients.
For lovers of Italian cuisine, Amerigo is a local staple in Brentwood. Serving up classic pasta dishes, pizzas, and a variety of meat and seafood options, the restaurant is praised for its cozy and inviting ambiance. And let's not forget Wild Iris, a locally-owned eatery that offers an eclectic menu of new American cuisine, with dishes that are both inventive and comforting.
Burger lovers are sure to be delighted by the locally-sourced gourmet burgers at Burger Shack. With their vast array of toppings and sauces, along with vegetarian and gluten-free options, there's something for everyone in this local favorite.
In addition to these dining establishments, there are numerous coffee shops, bakeries, and casual eateries throughout Brentwood and Nashville, providing plenty of options for quick bites or leisurely meet-ups. With such a rich and varied culinary scene, residents of Concord Hunt and the surrounding neighborhoods are spoiled for choice when it comes to dining options.
Entertainment
When it comes to entertainment and sporting events, residents of Concord Hunt, Brentwood, TN are spoilt for choice given the proximity to Nashville. Music City, as Nashville is often called, is world-famous for its vibrant music scene. The Grand Ole Opry, an iconic stage and radio show that has featured country music's biggest stars since 1925, is a must-visit for music lovers. And of course, no trip to Nashville would be complete without experiencing the lively honky-tonks and intimate concerts of Lower Broadway.
For those who prefer classical performances, the Nashville Symphony at the Schermerhorn Symphony Center offers an array of concerts throughout the year, including classical, pop, and special family concerts. If theatre is your thing, the Tennessee Performing Arts Center is home to a variety of performances, from Broadway shows to ballet and opera.
Sporting enthusiasts have a plethora of choices as well. For football fans, the Tennessee Titans' games at Nissan Stadium are an exhilarating experience. If you're more into hockey, you can catch the Nashville Predators at the Bridgestone Arena, which also serves as a venue for major concerts and events. Baseball fans can enjoy a fun-filled day at the ballpark watching the Nashville Sounds at the First Horizon Park.
For golf enthusiasts, the Brentwood area is home to several excellent courses, including the Nashville Golf & Athletic Club and Brentwood Country Club. The nearby Percy Warner Park also provides equestrian trails and hosts the annual Iroquois Steeplechase, a must-see event for horse racing enthusiasts.
In the realm of visual arts and history, the Frist Art Museum provides a diverse array of exhibitions. For a more historical bent, The Hermitage, home of President Andrew Jackson, offers an engaging look at the life of the seventh President and the history of the region.
With such a diverse selection of entertainment, sporting events, and cultural experiences, living near Brentwood and Nashville provides endless opportunities for residents to enjoy their free time in unique and exciting ways.
Health and Wellness
Residents of Concord Hunt in Brentwood, TN, have an array of health and wellness options to choose from that can contribute significantly to a balanced lifestyle. If you're a fitness enthusiast, the nearby Maryland Farms YMCA offers a comprehensive fitness center equipped with a range of cardio machines and strength-training equipment. They also offer group fitness classes, ranging from yoga to high-intensity interval training, and they even have a swimming pool for aquatic workouts.
For those who prefer outdoor activities, there are numerous parks and green spaces within Brentwood and the surrounding area. Concord Park and Crockett Park, for example, offer hiking and biking trails, sports fields, and playgrounds, providing a great way to exercise while enjoying the great outdoors. If you're a golfer, the Brentwood Country Club and Nashville Golf & Athletic Club are nearby, offering a challenging but fun way to stay active.
Yoga enthusiasts can find their zen at studios like Half Moon Yoga or Brentwood Yoga Center, both of which offer classes for all levels. There are also several Pilates and barre studios in the area for those looking for a low-impact, high-intensity workout.
When it comes to nutrition, Whole Foods and Fresh Market offer a wide selection of organic and health-conscious food options. For those interested in local produce, the Brentwood Farmers Market is a great place to find locally-sourced fruits and vegetables, as well as artisanal goods.
In terms of healthcare facilities, Vanderbilt Health and TriStar Health both have locations within Brentwood, offering a variety of medical services. There are also numerous wellness clinics, chiropractic centers, and physical therapy offices in the area.
Finally, for mental wellness, there are several wellness centers and therapists in Brentwood that offer counseling and mental health services. Whether it's stress management, personal growth, or dealing with life transitions, these professionals can provide the support needed to maintain mental well-being.
With these numerous health and wellness options, residents of Concord Hunt can easily lead a balanced and healthy lifestyle. Whether it's staying active, eating healthily, or maintaining mental wellness, everything one needs is conveniently located nearby.
Outdoor Lifestyle
Living in Concord Hunt, Brentwood, TN, outdoor enthusiasts have access to a fantastic array of parks, nature, and recreational facilities. One notable spot is Concord Park, located right in the Brentwood area. This beautiful park offers athletic fields, a dog park, and walking trails that provide residents with a quiet retreat from urban life. It's a great place for a family picnic, a game of soccer, or just a leisurely stroll to enjoy the scenery.
For those who love hiking and exploring nature, Radnor Lake State Park is a mere 20-minute drive away. Known for its natural beauty and diverse wildlife, the park offers miles of trails for hiking and birdwatching. It's not uncommon to spot deer, otters, and a variety of bird species while walking the trails, and the stunning lake views offer a perfect backdrop for a peaceful day outdoors.
Crockett Park, the largest park in Brentwood, is another local favorite. Home to the Eddy Arnold Amphitheater, this park hosts summer concerts and other community events. Besides the concert series, the park offers multiple athletic fields, walking trails, and a disc golf course. The indoor Brentwood Library located in the park is an additional asset, allowing one to combine a love of reading with the enjoyment of the outdoors.
Nearby, the Brentwood Family YMCA also boasts an impressive outdoor complex, including a large pool, sports fields, and playgrounds, perfect for family fun and fitness.
For golf enthusiasts, Brentwood offers several golf courses. The Brentwood Country Club and Nashville Golf & Athletic Club both have lush, beautifully maintained golf courses that provide a fun and challenging experience for golfers of all levels.
Finally, the Harpeth River, a state scenic river that winds its way through Brentwood, offers opportunities for canoeing and fishing. There are multiple access points along the river for launching canoes or kayaks, making it easy to enjoy a day out on the water.
Overall, the proximity to these varied outdoor amenities truly enhances the living experience in Concord Hunt, Brentwood. Whether one enjoys hiking, golfing, water sports, or simply relaxing in the park, the opportunities to engage with nature and enjoy the outdoors are plentiful.
Education
Residents of Concord Hunt, Brentwood, TN, have access to an excellent selection of both public and private schools. Brentwood is part of the highly-rated Williamson County School District, known for its commitment to academic excellence and a broad array of extracurricular opportunities. The district includes some of the top-performing schools in the state, with numerous National Blue Ribbon School designations.
Public schools in the vicinity include Kenrose Elementary, Woodland Middle School, and Ravenwood High School, all of which consistently receive high ratings for their academic performance. These schools also offer a range of clubs, sports, and arts programs, providing students with opportunities for a well-rounded education.
For those considering private education, Brentwood also hosts several top-tier private schools. Brentwood Academy is a well-respected option, offering a rigorous college-preparatory curriculum for grades 6-12. Known for its athletic and arts programs, Brentwood Academy provides a nurturing environment where students are encouraged to excel acadically, while also developing their personal talents and interests.
Currey Ingram Academy is another excellent private school option in Brentwood. It offers a specialized learning environment for students with learning differences in grades K-12. With its small class sizes and personalized education plans, Currey Ingram Academy provides a supportive and adaptive learning environment.
Montessori Academy is also nearby, offering a Montessori-based education for students aged 18 months to 8th grade. This approach encourages self-directed learning, with the goal of developing students who are confident, independent, and lifelong learners.
In addition to these options, there are several excellent preschools and childcare centers in the area. This ensures that even the youngest residents of Concord Hunt have access to high-quality educational opportunities.
The wealth of educational choices, whether public or private, ensures that families in Concord Hunt can find a school environment that suits their child's needs and learning style, setting them up for academic success.
Shopping and Retail
For shopping and retail options, residents of Concord Hunt in Brentwood, TN, have a wealth of options to explore. Brentwood's main shopping district, situated along Franklin Road, is home to a variety of local boutiques and national chains. Here, you'll find everything from stylish clothing stores to home goods and decor shops.
One of the main shopping destinations in Brentwood is the Hill Center. This open-air shopping complex features a mix of upscale national retailers and local boutiques. Whether you're looking for the latest fashion trends, unique home goods, or specialty foods, you're likely to find it here. The Hill Center also houses several restaurants, making it a great place for a day of shopping and dining.
For those in search of a more eclectic shopping experience, the historic downtown Franklin is a short drive away. Here, the charming Main Street is lined with unique boutiques, antique shops, and art galleries. From handcrafted jewelry to vintage finds, shopping in downtown Franklin is always an adventure.
Of course, being so close to Nashville also means residents have easy access to the shopping hotspots in the city. The Mall at Green Hills, for example, is a high-end shopping mall featuring a wide range of luxury brands, trendy fashion stores, and a variety of dining options.
Grocery shopping is also a breeze in Brentwood with several supermarkets including Kroger, Publix, and Fresh Market. For organic and health-conscious shoppers, Whole Foods Market offers a vast selection of organic produce, sustainably sourced seafood, and specialty products.
Whether you enjoy leisurely browsing in unique boutiques, hunting for antiques, or the convenience of one-stop shopping at a mall, the shopping and retail options near Concord Hunt, Brentwood, TN cater to a wide range of tastes and needs.
Business and Economy
Concord Hunt in Brentwood, TN, is located in a vibrant region with a diverse mix of businesses and industries that contribute significantly to the local economy. One of the primary sectors is healthcare. Nashville and the surrounding area, including Brentwood, are home to some of the largest healthcare companies in the world, such as HCA Healthcare, Community Health Systems, and LifePoint Health. This has led to the area often being referred to as the "Healthcare Industry Capital." These companies offer a wide range of employment opportunities, from clinical to administrative roles, and their presence also ensures residents have access to top-tier healthcare services.
Another significant sector in the region is the music and entertainment industry. With Nashville being known worldwide as "Music City," it is home to a variety of record labels, music publishing houses, and recording studios. The presence of these businesses not only provides job opportunities but also enriches the cultural life of the region.
The financial sector is also strong in the Brentwood and Nashville area, with several regional banks and insurance companies headquartered here, including Franklin American Mortgage and Nissan's North American finance division.
In addition, Brentwood is also known for its thriving tech sector, hosting a growing number of tech startups and established companies. Technology companies like Comdata and LBMC have significant operations in the area, providing opportunities in software development, data analysis, and cybersecurity.
The retail and hospitality sectors are also key contributors to the local economy. Brentwood's numerous shopping centers, restaurants, and hotels provide a range of employment opportunities and contribute to the area's vibrant lifestyle.
Lastly, the area's robust education sector, with its various public and private schools and colleges, also plays a significant role in the local economy, employing teachers, administrators, and support staff.
Together, these varied businesses and industries create a dynamic and diverse local economy in the Brentwood area, offering residents of Concord Hunt a wide array of employment opportunities.
Hotels and Lodging
For those seeking hotels and lodging options near Concord Hunt, Brentwood, TN, there's a diverse selection of choices to accommodate all types of visitors. From upscale hotels to charming bed and breakfasts, Brentwood and its surrounding areas have a variety of places to rest and relax.
If you're looking for a full-service hotel, the Hilton Brentwood/Nashville Suites is a great choice. The all-suite hotel offers spacious accommodations, an on-site restaurant, and a fitness center. With its convenient location, guests have easy access to local attractions as well as downtown Nashville.
Another option is the Hyatt Place Nashville/Brentwood. With modern rooms, an outdoor pool, and a 24/7 dining menu, it provides a comfortable stay for both business travelers and families alike. The hotel's location, right in the heart of Brentwood, makes it easy for guests to explore the local shops and restaurants.
If you prefer a boutique hotel experience, the Brentwood Suites Hotel offers uniquely decorated rooms and a welcoming atmosphere. The hotel also has a restaurant on-site, and its proximity to local attractions like the Radnor Lake State Park makes it a popular choice among visitors.
For a more intimate experience, the nearby Franklin offers several charming bed and breakfasts. The Magnolia House, a historic Victorian home turned B&B, offers a blend of southern charm and modern comfort. With just four guest rooms, it provides a quiet retreat from the bustle of everyday life.
Similarly, the Drury Plaza Hotel in Franklin is another fantastic lodging option. It offers comfortable rooms and suites along with amenities such as an indoor/outdoor pool, a fitness center, and complimentary breakfast.
These various lodging options ensure that visitors to Brentwood and its surrounding areas can find the right accommodation to fit their needs and preferences, whether they are here for business, pleasure, or visiting family and friends in the beautiful Concord Hunt neighborhood.
Travel and Transportation
Concord Hunt in Brentwood, TN is ideally situated for easy access to transportation, whether you're traveling by plane or seeking local public transportation. Nashville International Airport, the closest major airport, is located just about 20 miles north of Brentwood. With numerous airlines operating out of Nashville International, residents can conveniently access direct flights to many major cities in the U.S., as well as several international destinations. The airport also offers rental car services, taxis, ride-share options, and bus transit for easy transportation to and from Brentwood.
Regarding public transportation, the Metropolitan Transit Authority (MTA) provides bus service between Brentwood and downtown Nashville. The MTA's Route 12 makes several stops throughout Brentwood, including the Maryland Farms business district, providing residents with an environmentally friendly and cost-effective way to commute to work or explore the city.
In addition to the MTA bus service, Brentwood is part of the regional VanStar commuter van program. VanStar offers a comfortable and convenient way to commute to work, particularly for those working in downtown Nashville or other nearby cities. It's a carpool-like service that connects riders based on their commute routes and schedules.
For those who prefer to drive, Brentwood's location near Interstate 65 makes it easy to navigate the region by car. Major destinations like downtown Nashville and the Cool Springs commercial district in Franklin are just a short drive away.
With these varied transportation options, residents of Concord Hunt have the flexibility to choose the mode of transport that best suits their needs, whether they're traveling across the country or just across town.