Concord Forest, Brentwood, TN Homes for Sale
Concord Forest, Brentwood, TN Property Listings
December 1, 2023
$1,452,400
Med. List Price
Rather speak with a local Concord Forest, Brentwood real estate agent on the phone instead? Give us a call at
(615) 257-8317
for a free consultation. We look forward to helping you find the perfect home!
Concord Forest Homes
The homes in Concord Forest, Brentwood, TN showcase a blend of traditional charm and modern luxury that perfectly represents the quintessential southern lifestyle. Built predominantly in the late 20th century, the homes are characterized by their spacious layouts, typically offering four to six bedrooms with attached bathrooms, while a few select estates provide even more generous space. The living spaces are elegantly designed with high ceilings, hardwood floors, and open floor plans that ensure a seamless flow between rooms. Many homes also feature large, gourmet kitchens complete with high-end appliances, granite countertops, and custom cabinetry, which make for an ideal gathering spot for families and friends.
The exteriors of Concord Forest homes are just as impressive as their interiors. Manicured lawns, mature trees, and meticulously maintained landscaping are a common sight, offering homeowners a picturesque setting right in their own front yards. Furthermore, the houses often come with expansive decks, patios, or screened porches, allowing residents to enjoy the beautiful Tennessee weather year-round. Many of the homes also offer additional features like multi-car garages, finished basements, and private swimming pools, offering unparalleled comfort and convenience.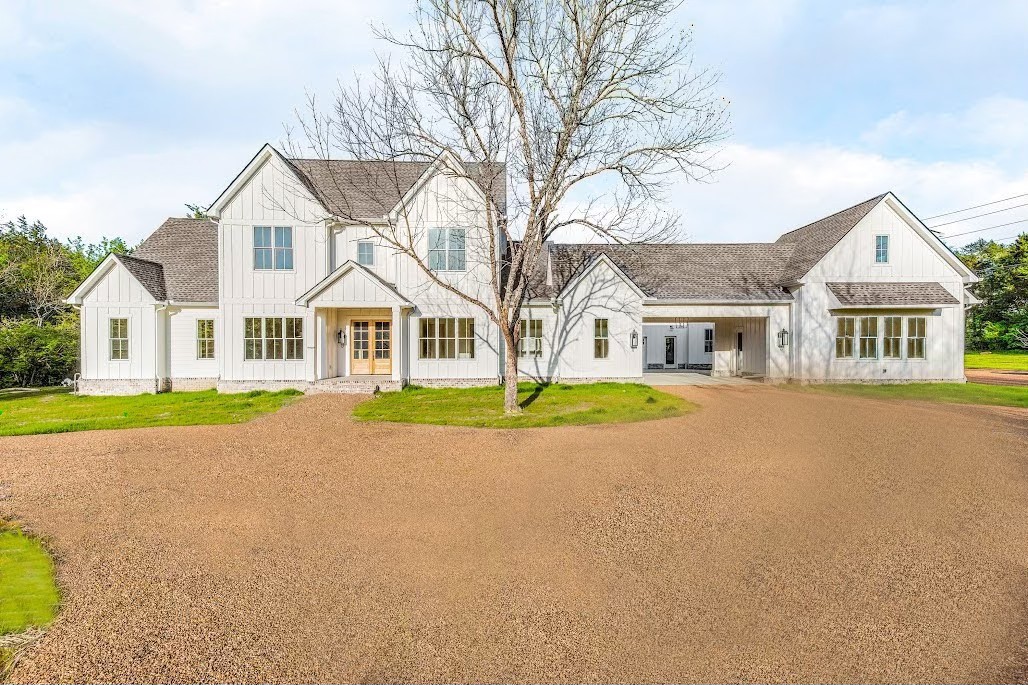 Surrounding the homes, the Concord Forest community exudes a sense of calm and peace. With its quiet, tree-lined streets and large lot sizes, it provides a level of privacy and tranquility that is becoming increasingly rare in today's bustling world. The community's location in Brentwood further adds to its appeal. Brentwood, known for its excellent schools, upscale shopping centers, and vibrant restaurant scene, is one of the most desirable places to live in Tennessee.
The Concord Forest community also enjoys easy access to a number of recreational amenities. Concord Road, which marks the northern boundary of the community, leads directly to Crockett Park, a favorite local spot known for its athletic fields, walking trails, and annual summer concert series. The Brentwood Family YMCA, with its well-equipped fitness center, outdoor pool, and variety of classes and programs, is also just a short drive away. For the golf enthusiasts, the nearby Brentwood Country Club and Nashville Golf & Athletic Club offer exceptional golfing experiences.
In terms of safety, Concord Forest is part of a city that takes pride in its low crime rates and efficient public safety services. Brentwood's Police and Fire Departments are highly regarded, contributing to the sense of safety and security felt by the residents. Neighbors often speak of a strong sense of community and togetherness, further enhancing the appeal of this charming neighborhood.
In essence, the homes in Concord Forest, Brentwood, TN offer more than just living spaces; they offer a quality of life that's enriched by the blend of luxury, tranquility, and access to a vibrant community and top-notch amenities.
Similar Communities
The Governors Club in Brentwood, TN offers a comparable lifestyle and similar price points to Concord Forest. Homes in this private gated community echo the blend of traditional and modern styles seen in Concord Forest, often with generous square footage, elegant interiors, and state-of-the-art amenities. The neighborhood is built around a beautiful Arnold Palmer-designed golf course, providing stunning views and an active lifestyle for residents. The sense of community is also strong, with social events and activities regularly organized in the clubhouse.
The Highland Park neighborhood, also located in Brentwood, is another worthy comparison. Homes here are typically spacious, boasting four to six bedrooms, high ceilings, and hardwood flooring, just like in Concord Forest. Outdoor living spaces are often highlighted with expansive patios, screened porches, and beautifully landscaped yards. Furthermore, Highland Park is renowned for its impressive community amenities including a swimming pool, a playground, and a clubhouse that fosters a vibrant neighborhood life.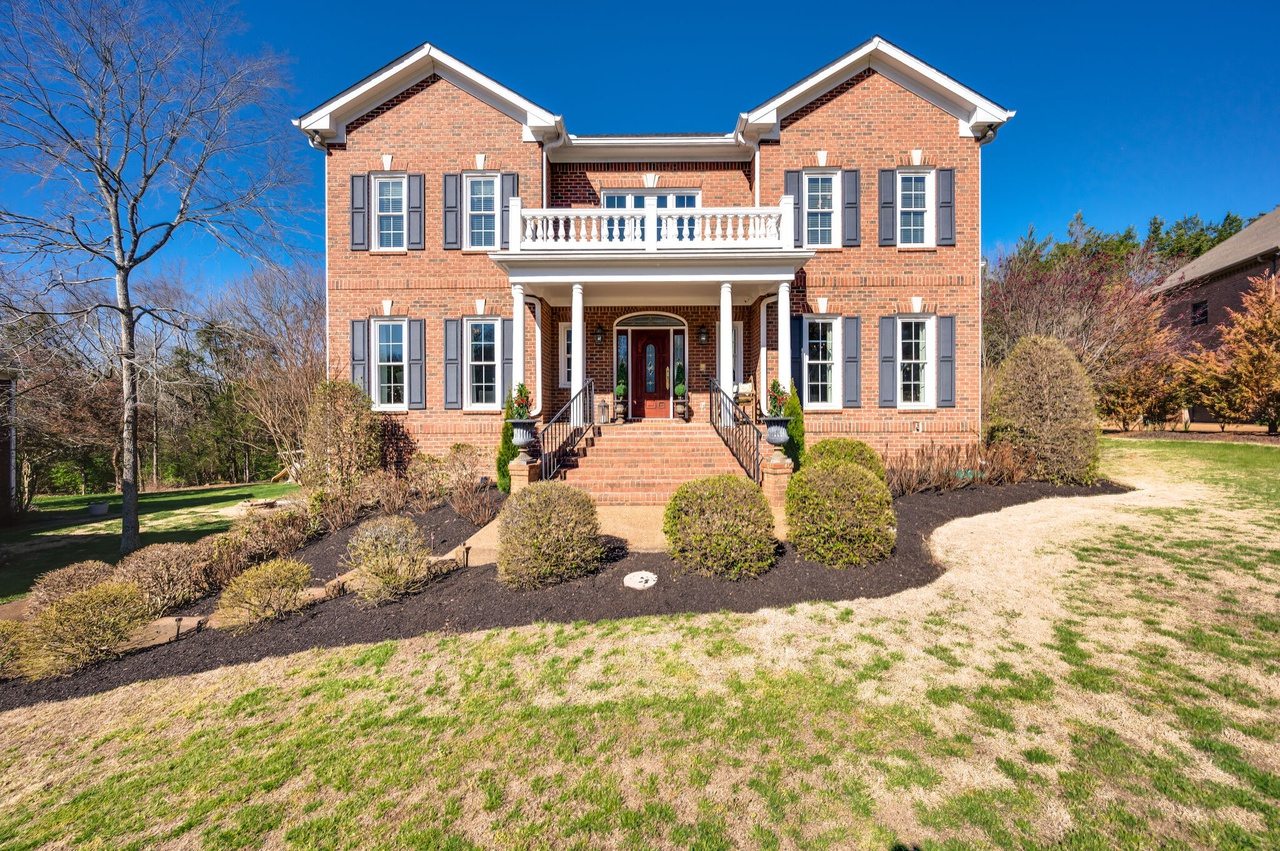 The Taramore subdivision is yet another similar community in Brentwood, where homes showcase impressive architecture and luxurious features. These homes often come with upscale amenities such as gourmet kitchens, luxurious master suites, and outdoor entertainment areas. The neighborhood is also well-equipped with a historic pool, tennis courts, playground, and hiking trails, adding to the active lifestyle of the residents. Taramore's access to excellent schools and proximity to shopping centers mirrors the convenience of life in Concord Forest.
Just south of Brentwood, the Annandale community in Nashville is another similar neighborhood. The homes here are of a similar price point and offer the same mix of classic and contemporary designs seen in Concord Forest. Residents of Annandale enjoy the tranquility of spacious, well-landscaped lots and the convenience of a short commute to the heart of Nashville. This community boasts a beautiful environment filled with walking trails and green spaces, providing a quiet retreat within a bustling city.
Nearby in Franklin, TN, the LaurelBrooke community offers a similar standard of living. Homes are built with high-quality materials and often feature custom upgrades such as chef's kitchens, spa-like bathrooms, and outdoor living spaces. Amenities like a clubhouse, swimming pool, and tennis courts provide additional lifestyle benefits. Like Concord Forest, LaurelBrooke residents enjoy the peace of a suburban lifestyle while remaining close to the conveniences of a city.
In essence, each of these neighborhoods share striking similarities with Concord Forest, from their architectural styles and amenities to their strong sense of community and convenient location. They cater to families and individuals seeking a lifestyle marked by luxury, comfort, and community spirit.
Food Scene
A mere few minutes from Concord Forest, a culinary adventure awaits in Brentwood's diverse dining scene. The area boasts an array of eateries, from cozy coffee shops and bakeries to upscale dining establishments and ethnic cuisine hotspots.
When you're in the mood for fine dining, Firebirds Wood Fired Grill on Old Hickory Boulevard is a must-visit. Their menu offers a mouthwatering array of wood-fired steaks, seafood, and burgers, along with a commendable wine selection. The inviting atmosphere, combined with attentive service, makes this a popular choice for celebrations and special dinners.
For a taste of Italy, Amerigo Italian Restaurant offers classic and contemporary Italian cuisine in a comfortable, relaxed setting. Known for its handmade pasta, wood-fired pizza, and delicious tiramisu, Amerigo has become a local favorite. Whether it's a romantic dinner or a family outing, this place offers something for everyone.
If you have a craving for Asian cuisine, Shogun Japanese Steak and Sushi on East Park Drive is your go-to spot. Offering a variety of sushi and teppanyaki style dishes, it's a great place to enjoy a show while your food is cooked right in front of you. It's the perfect blend of entertainment and culinary delight.
For a more casual vibe, try the locally famous Mere Bulles. Set in a beautiful historic home, this eatery offers Southern comfort food with a modern twist. From shrimp and grits to chicken and waffles, they're serving up dishes that are both delicious and comforting.
For coffee aficionados and those seeking a quick bite, the Frothy Monkey is a neighborhood gem. This coffeehouse and cafe offers an all-day menu, featuring breakfast through dinner, along with a wide variety of coffees and specialty drinks. Their house-roasted coffee and laid-back atmosphere have made it a beloved spot among locals.
Brentwood's food scene also features a number of fast-casual dining options. Restaurants like Chipotle, Five Guys, and Panera Bread offer quality meals for those on-the-go days when time is of the essence.
With such a diverse range of culinary experiences, it's safe to say that the restaurants near Concord Forest cater to a wide array of tastes and preferences, making dining out an exciting adventure every time.
Entertainment
Living in Concord Forest, Brentwood, TN opens the door to a plethora of entertainment and sporting events. The close proximity to Nashville, also known as "Music City," ensures that there's never a shortage of live music, festivals, and cultural events to enjoy.
The Brentwood Summer Concert series at Crockett Park is a cherished local tradition. Held annually, this series of outdoor concerts features a variety of genres, from country and rock to blues and jazz, and offers a wonderful opportunity to enjoy music under the Tennessee stars.
For a taste of professional sports action, Nashville is home to several major league teams. If you're a fan of football, a visit to the Nissan Stadium to watch the Tennessee Titans in action is an experience not to be missed. Ice hockey enthusiasts can cheer on the Nashville Predators at the Bridgestone Arena. Meanwhile, soccer fans can catch a Nashville SC game at the brand new Nashville Fairgrounds Stadium. Each of these venues offers an electrifying atmosphere that sports fans will truly appreciate.
In addition, the Nashville Sounds minor league baseball team plays at the First Horizon Park, a state-of-the-art venue that promises a fun-filled experience for the whole family. Here, it's not just about the baseball; there's a fantastic food scene, a kid's play area, and sometimes, post-game fireworks to enjoy as well.
For a more serene and cultural experience, the nearby Cheekwood Estates and Gardens is a must-visit. This 55-acre botanical garden and historic estate hosts a variety of art exhibitions, seasonal festivals, and outdoor concerts. Their annual holiday lights display is a particular crowd-pleaser and is sure to put everyone in the festive spirit.
Also worth mentioning is the Brentwood Library, which often hosts community events, story times for children, and even author readings. It's a fantastic place for all ages to enjoy some local culture and entertainment.
In essence, the entertainment and sporting events near Concord Forest cater to a broad spectrum of interests, ensuring there's always something exciting happening around every corner. Whether you're a sports enthusiast, a music lover, or a cultural aficionado, you'll find something to your liking.
Health and Wellness
Health and wellness opportunities abound near Concord Forest, Brentwood, TN, providing a wide array of options for those seeking a healthy and balanced lifestyle. From fitness centers and yoga studios to nature trails and wellness spas, there's something to suit everyone's wellness journey.
For those who prefer a traditional gym environment, the Maryland Farms YMCA is a top-notch facility. Offering a broad range of fitness classes from spinning to Pilates, a fully-equipped gym, and an outdoor pool, it's a fantastic place to stay active. They even offer childcare services, making it easier for busy parents to carve out some time for exercise.
The Brentwood Family YMCA is another great facility that offers an extensive selection of fitness programs, swimming lessons, and sports leagues for both adults and children. Their comprehensive approach to health and wellness ensures that there are options for everyone, regardless of age or fitness level.
If you're into yoga, studios like Hot Yoga Plus and Brentwood Yoga Center offer a tranquil environment to stretch, strengthen, and relax. These studios offer a variety of classes suitable for beginners to seasoned yogis. They often host workshops and special events to deepen the yoga practice or explore new aspects of wellbeing.
For those who love the great outdoors, there's no shortage of green spaces and trails for walking, jogging, or cycling. The Concord Park and the nearby River Park offer beautiful natural settings to engage in outdoor physical activities. They offer a great way to stay active while also enjoying the area's natural beauty.
Moreover, the area also offers several wellness spas and massage centers like the Woodhouse Day Spa and Elements Massage. These establishments provide a range of services from massages and facials to full-body treatments, helping to nourish the body and mind and achieve a sense of relaxation and rejuvenation.
Nutrition is also a key part of a balanced lifestyle, and the Fresh Market on Franklin Road is a local favorite. Offering a wide selection of organic produce, health foods, and specialty items, it's a wonderful resource for those looking to maintain a healthy diet.
The healthcare services in and around Brentwood are also exceptional. With premier medical facilities like the Vanderbilt University Medical Center and TriStar Southern Hills Medical Center nearby, residents have access to top-notch medical care when they need it.
Ultimately, the health and wellness options near Concord Forest make it easy to maintain a healthy and balanced lifestyle, with plenty of resources available to support residents' health and wellbeing.
Outdoor Lifestyle
Blessed with beautiful scenery and abundant green spaces, Concord Forest in Brentwood, TN provides a multitude of options for enjoying the outdoors. Whether you're an active hiker, a nature enthusiast, or just someone who enjoys a quiet picnic in the park, the area offers a range of experiences to cater to your outdoor lifestyle.
Crockett Park, one of the largest parks in Brentwood, is conveniently located just a short drive away from Concord Forest. With over 164 acres of space, it boasts numerous athletic fields, an amphitheater, and walking and biking trails. The Eddy Arnold amphitheater, in particular, hosts the popular summer concert series that attracts music lovers from all over. Also, there's the indoor Brentwood Sportsplex for when the weather doesn't permit outdoor activities.
River Park, another local gem, offers walking and biking trails that wind through serene woodland settings. It's also connected via a trail to the Brentwood Library, adding an educational touch to a leisurely walk or bike ride. This park also features a playground and picnic areas, making it an ideal spot for family outings.
For more active outdoor enthusiasts, there's the Deerwood Arboretum and Nature Center. This beautiful, 27-acre park is home to numerous tree and plant species, walking paths, and a small lake. The park also has an observation deck that offers fantastic views of local wildlife and the night sky.
Ravenwood Park, while smaller in size, offers a quiet retreat from the bustle of the city. Its walking trail, playground, and open spaces are perfect for a relaxing afternoon outdoors. The Marcella Vivrette Smith Park, Brentwood's largest, is another great destination, with over six miles of rugged hiking trails and the historic Ravenswood Mansion to explore.
For golf enthusiasts, Brentwood doesn't disappoint. The Brentwood Country Club and Nashville Golf & Athletic Club offer well-groomed courses, and a chance to enjoy a round of golf in picturesque surroundings. The courses cater to all skill levels, making them a great spot whether you're a seasoned pro or a beginner.
Moreover, Brentwood's outdoor lifestyle is further enriched by its community events. From the annual Fourth of July fireworks at Crockett Park to the Brentwood Christmas Tree Lighting, outdoor celebrations are a significant part of the local culture.
In short, the parks, nature, and outdoor lifestyle options near Concord Forest, Brentwood, TN offer residents countless opportunities to enjoy the beauty of Tennessee, stay active, and immerse themselves in the local community.
Education
Education is a vital component of any community, and Concord Forest, Brentwood, TN, has a wealth of quality educational options available to its residents. Both public and private schools in the area are renowned for their academic excellence and commitment to creating well-rounded learners.
Brentwood is part of the Williamson County School District, one of the top-rated school districts in the state. Public schools such as Edmondson Elementary, Brentwood Middle School, and Brentwood High School are known for their high academic standards and extensive range of extracurricular activities. Brentwood High, in particular, has been recognized multiple times for its outstanding performance in both academics and sports, making it a well-rounded choice for families in the area.
There are also several exceptional private schools in and around Brentwood. Brentwood Academy is a prominent example, offering a comprehensive program for grades 6-12 that includes rigorous academics, competitive athletics, and a variety of arts programs. The school's commitment to character education and personal development sets it apart.
Currey Ingram Academy is another prestigious private school located nearby. This K-12 school specializes in providing personalized education to students with learning differences. Their low student-to-teacher ratio and state-of-the-art facilities create a nurturing environment for students to thrive.
For parents of younger children, options like the Montessori Academy and Primrose School of Brentwood offer innovative early childhood education programs. These schools provide a student-centered approach to learning that fosters curiosity and creativity.
There are also several higher education options in the broader Nashville area, including esteemed institutions such as Vanderbilt University, Belmont University, and Lipscomb University. These universities offer a variety of undergraduate, graduate, and professional programs, and they're all within an easy commute from Brentwood.
In all, residents of Concord Forest have an excellent selection of education options at their disposal. Whether parents prefer a public or private school setting, or have specific educational needs or preferences, they're likely to find a school in or around Brentwood that fits the bill. This wealth of educational resources contributes to making Concord Forest a great place for families.
Shopping and Retail
For those who enjoy shopping, the retail options near Concord Forest, Brentwood, TN, offer a mix of local boutiques, well-known retailers, and shopping centers. From everyday essentials to luxury goods, you're sure to find what you're looking for within a short drive.
Just minutes away, the Hill Center Brentwood is a premier shopping destination. This beautifully designed outdoor shopping center hosts an impressive collection of upscale boutiques and national retailers such as Anthropologie, Paper Source, and Francesca's. It also includes a variety of dining options, providing a complete shopping experience.
For a more unique shopping experience, the Brentwood Place Shopping Center, located on Franklin Road, offers an eclectic mix of stores. In addition to larger retailers like REI and Nordstrom Rack, you'll also find local shops offering everything from home decor to artisanal chocolates. The Fresh Market is also located here, providing a convenient place for residents to shop for gourmet groceries.
If you're seeking home furnishings, the CoolSprings Galleria in nearby Franklin is a must-visit. This large, indoor shopping center features a variety of home goods and furniture stores, including Pottery Barn, Williams Sonoma, and Macy's. The mall also offers a host of fashion retailers, electronic stores, and a food court with a variety of quick dining options.
Moreover, the shopping scene in the broader Nashville area offers even more options. The Mall at Green Hills, a short drive from Brentwood, features a range of high-end retailers, including Louis Vuitton, Tiffany & Co., and Jimmy Choo.
But shopping in Brentwood is not only about large shopping centers and chain stores. The city also has a selection of charming local boutiques where you can find one-of-a-kind clothing, jewelry, and home goods. Stores like Vignette and Hot Pink offer a personalized shopping experience that is truly unique to Brentwood.
For everyday needs, Brentwood also has several grocery stores, pharmacies, and big-box retailers like Target and Costco. This makes it easy to run errands without having to travel far.
In all, the shopping and retail options near Concord Forest, Brentwood, TN cater to a broad range of tastes and needs, providing a shopping experience that is both convenient and enjoyable. Whether you're looking for the latest fashion trends, furnishing a new home, or simply running errands, you'll find a wealth of options at your fingertips.
Business and Economy
Concord Forest in Brentwood, Tennessee, has a vibrant local economy supported by a diverse range of industries. Predominantly, the healthcare sector is the backbone of Brentwood's economy. Being in close proximity to Nashville, often referred to as the healthcare capital of the U.S., Brentwood benefits from the spillover of healthcare companies, including insurance firms, hospital management, and biomedical companies.
In addition to healthcare, there is a substantial presence of the finance sector. Several large insurance corporations, regional banks, and financial consulting firms have a significant footprint in this area. This industry contributes not only to local job creation but also supports other sectors through services such as commercial banking and investment advisement.
The retail sector is another substantial contributor to the local economy, supported by an array of local shops, malls, and boutiques scattered across the city. Brentwood's well-to-do population ensures that these businesses thrive, and they, in turn, supply the community with a wide variety of goods and services.
Furthermore, the hospitality and entertainment industries have seen significant growth over recent years. A host of fine dining restaurants, local eateries, coffee shops, and bars bring a sense of vibrancy to the local culture, while hotels cater to the numerous business travelers and tourists visiting the area. This influx of visitors supports not only these establishments but the wider local economy, as tourists spend on everything from shopping to transportation services.
Finally, a mention should be made of the thriving real estate sector. Brentwood's reputation for its high quality of life, coupled with a strong job market, has led to a boom in both residential and commercial real estate. Property development companies, real estate agencies, and related services like home improvement stores are important players in the local economy, helping shape the physical and economic landscape of the area.
Hotels and Lodging
In and around Concord Forest, Brentwood, Tennessee, there's a variety of accommodations that cater to diverse tastes and budgets. The city and its surroundings offer a delightful mix of hotels, inns, and bed-and-breakfasts, providing guests with a broad range of choices when it comes to lodging.
For those seeking a blend of comfort and convenience, there are several national hotel chains present in the area. Establishments like Hilton Suites, Hyatt Place, and Courtyard by Marriott offer well-appointed rooms and suites, and they come with amenities like fitness centers, meeting rooms, and even swimming pools. These hotels are conveniently located near business hubs and shopping centers, making them a perfect choice for both business travelers and families.
For travelers looking for a more intimate, homely setting, Brentwood offers several charming bed-and-breakfasts. For instance, the Magnolia House is a quaint B&B set in a beautifully renovated historic home. It provides a peaceful, cozy environment, with individually decorated rooms and a sumptuous breakfast, offering a more personalized and unique lodging experience.
In addition, there's a selection of boutique hotels that cater to those seeking a more luxurious stay. The Brentwood Suites Hotel, for example, offers large, stylish rooms and a host of high-end amenities, including an on-site restaurant and lounge, for those seeking a touch of elegance and sophistication during their stay.
Finally, if you're looking for a more nature-centric stay, there are several lodges and inns located just a short drive away in the surrounding countryside. These offer a more rustic experience with the bonus of stunning views of the natural scenery. Places like Deerfield Inn offer cozy rooms, hiking trails, and easy access to outdoor activities, perfect for those who want to explore Tennessee's natural beauty.
Travel and Transportation
Residents and visitors in Concord Forest, Brentwood, Tennessee, have reasonably close access to airports and a variety of public transportation options. The nearest major airport to Brentwood is Nashville International Airport (BNA), located approximately 15 miles north of Brentwood. It's roughly a 20-30 minute drive, depending on traffic conditions. Nashville International Airport provides a wide range of domestic and international flights, making it a convenient option for both business and leisure travelers.
As for local public transportation, the services are primarily provided by the Metropolitan Transit Authority (MTA). While public transportation within Brentwood is somewhat limited, MTA operates several bus routes that pass through the city, connecting it to nearby Nashville and other surrounding communities. This makes it relatively easy for residents without private transportation to commute to work, school, or other destinations in the metropolitan area.
Ride-sharing services like Uber and Lyft are also readily available in Brentwood, providing an additional means of transportation for those who prefer a more direct route. These services can be particularly useful for trips to the airport or for visiting downtown Nashville's vibrant nightlife and music scene.
For more local travels, the city of Brentwood operates a service called Brentwood Easy Ride, a curb-to-curb transportation service primarily intended for seniors, but it's also open to the general public depending on availability. This service operates within the city limits and requires advance reservations.
Lastly, for those who enjoy a more active mode of transportation, Brentwood has an extensive system of biking and walking trails, connecting various parts of the city. These trails offer a pleasant, eco-friendly way to get around locally, especially when the weather is nice.