Concord Crossing, Brentwood, TN Homes for Sale
Concord Crossing, Brentwood, TN Homes for Sale
December 1, 2023
$1,059,500
Med. List Price
Rather speak with a local Concord Crossing, Brentwood real estate agent on the phone instead? Give us a call at
(615) 257-8317
for a free consultation. We look forward to helping you find the perfect home!
Concord Crossing

Home

s
Concord Crossing in Brentwood, TN is renowned for its beautiful and architecturally diverse homes that elegantly combine modern aesthetics with classic Southern charm. Homes here vary from spacious single-family residences to luxurious mansions, each property boasting its unique character. Many homes are crafted in traditional styles, featuring brick exteriors, hardwood floors, cozy fireplaces, and open-plan living areas. High-end details such as custom cabinetry, gourmet kitchens with granite countertops, spa-like master suites, and ample outdoor living spaces, including covered porches and beautifully manicured gardens, are often standard features in these residences.
The interiors of homes in Concord Crossing typically offer between three and six bedrooms, providing plenty of space for families of all sizes. These homes also come with various modern conveniences, such as walk-in closets, dedicated laundry rooms, and attached garages. Lot sizes tend to be generous, allowing homeowners to enjoy a feeling of seclusion and privacy while still being part of a welcoming community. With wide streets lined with mature trees and well-kept sidewalks, Concord Crossing is a neighborhood that invites residents to enjoy the outdoors.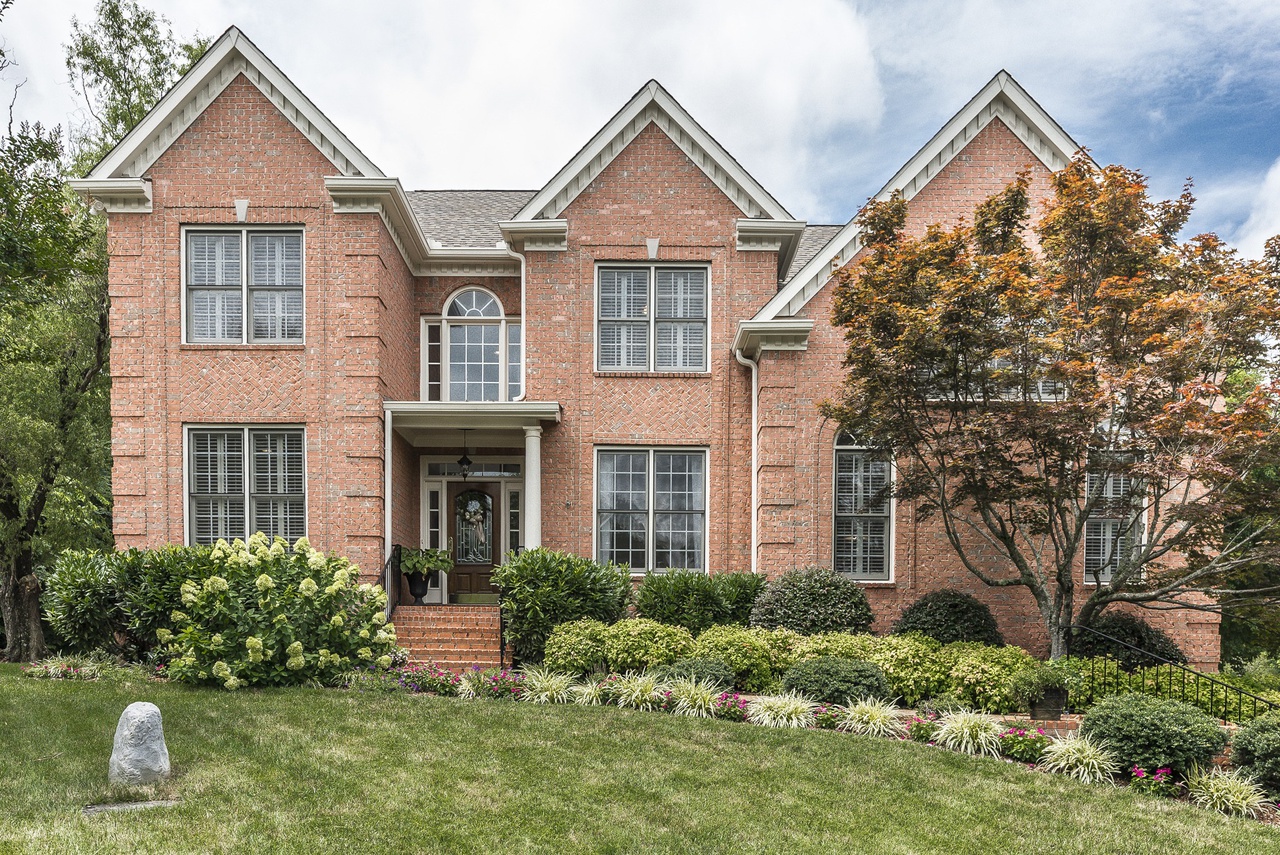 In addition to its distinctive homes, Concord Crossing's location in Brentwood, TN, is part of what makes it so special. Brentwood, known for its rolling hills and beautiful green spaces, provides an idyllic setting for this vibrant community. Residents are afforded easy access to a host of amenities including excellent schools, shopping centers, dining establishments, and healthcare facilities. The neighborhood itself is characterized by its quiet, peaceful atmosphere, but the excitement and amenities of downtown Nashville are just a short drive away, providing the best of both worlds.
A standout feature of the Concord Crossing community is the abundance of recreational opportunities. The community is nestled near a variety of parks, walking trails, and golf courses, providing plenty of options for outdoor activities. Residents are a short drive away from the beautiful Radnor Lake State Park, where they can enjoy hiking, bird watching, and breathtaking views of nature. The family-oriented community also provides plenty of activities for children, with well-equipped playgrounds and excellent sports facilities within easy reach.
Concord Crossing not only presents beautiful homes but a welcoming and engaging community spirit as well. From community events to neighborhood get-togethers, there are plenty of opportunities for social interaction and community involvement. It's a community where neighbors know each other and foster a spirit of friendliness and shared respect. The sense of security and camaraderie among residents, coupled with the neighborhood's aesthetic appeal, makes Concord Crossing a highly desirable place to live.
Similar Communities
One nearby neighborhood that shares many similarities with Concord Crossing is Annandale. Known for its luxury homes and idyllic setting, Annandale offers a lifestyle comparable to that of Concord Crossing. The homes here are beautifully designed, often with brick exteriors, grand entrances, and high-end interior finishes. They offer spacious living spaces, gourmet kitchens, and expansive yards, similar to Concord Crossing. Moreover, the neighborhood is located within Brentwood's highly rated school district, providing excellent educational opportunities for families with children.
Another neighborhood with similarities to Concord Crossing is Governors Club. This gated community is famous for its lush landscaping, rolling hills, and the 18-hole golf course that meanders through it. The homes here echo the luxury found in Concord Crossing, with exquisite architectural details and upscale features. Many residences have views of the golf course or the surrounding countryside, adding to their appeal. In terms of lifestyle, the Governors Club provides a private, community-oriented atmosphere where residents can enjoy an active lifestyle, with amenities such as a clubhouse, tennis courts, and a swimming pool.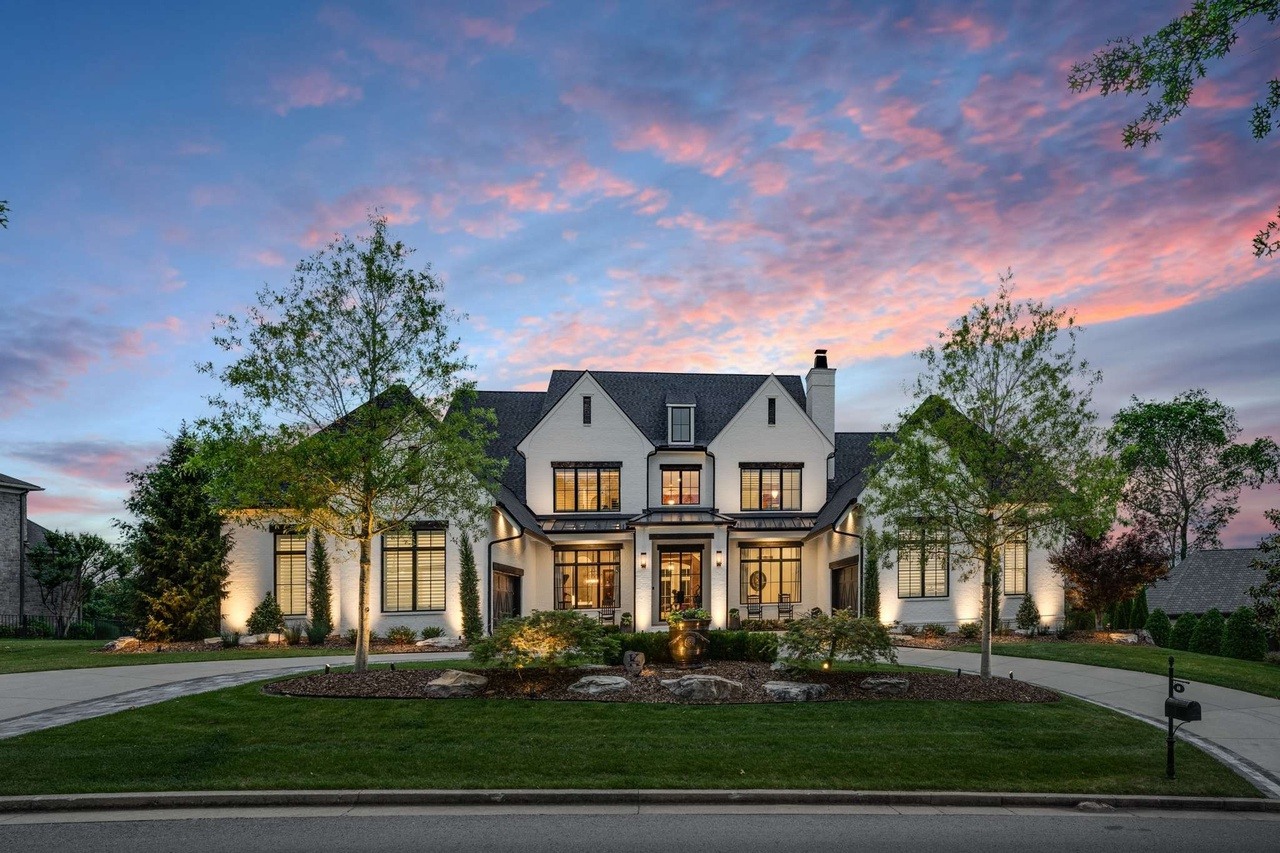 Ardmore Place, located in the heart of Brentwood, is also worth mentioning. Although it's a smaller community than Concord Crossing, it offers a similar lifestyle with its combination of convenience, tranquility, and neighborly spirit. Homes here are built to a high standard, with features such as vaulted ceilings, custom-built closets, and state-of-the-art kitchens. The neighborhood is well-maintained, with wide sidewalks and mature trees, creating an inviting, walkable environment.
Not too far away, you'll find the neighborhood of Magnolia Vale, which mirrors Concord Crossing's combination of luxury and family-friendliness. The homes here are nestled among rolling hills and wooded areas, giving the neighborhood a peaceful, secluded feel. Houses range from classic styles to modern designs, all displaying high-quality craftsmanship and luxury finishes. Families in Magnolia Vale appreciate the close proximity to top-rated schools and the numerous recreational opportunities available in the area, including several parks and hiking trails.
The similarities among these neighborhoods – Annandale, Governors Club, Ardmore Place, and Magnolia Vale – extend beyond their home designs and price points. They all offer the same blend of luxury living, community engagement, and access to amenities that define the lifestyle in Concord Crossing. This consistent high standard of living, alongside the warm community spirit, underpins why these Brentwood neighborhoods are so desirable.
Food Scene
In and around Brentwood, close to Concord Crossing, you'll discover a world of diverse and mouthwatering dining options. For those who fancy a fine-dining experience, the local favorite is the Firebirds Wood Fired Grill. It's an American restaurant renowned for its signature steaks and classic dishes with a twist. Each plate is prepared with expert craftsmanship and the ambiance is warm and inviting, making it a perfect spot for celebrating special occasions or simply enjoying an exquisite meal.
For foodies looking to explore global flavors, there's the Wild Ginger, a contemporary Pan-Asian restaurant located just a few miles from Concord Crossing. Their menu is a delightful fusion of East Asian and Western cuisine, offering dishes like Miso Sea Bass and Wasabi Crusted Filet Mignon. The restaurant's stylish interior and friendly staff add to the overall enjoyable dining experience.
Pizza lovers are well-served in this area too. Just a short drive away from the neighborhood, you'll find Uncle Maddio's Pizza, a casual dining spot known for its handcrafted, made-to-order pizzas. From classic Margherita to more creative options, Uncle Maddio's uses fresh ingredients to create delicious, artisanal pizzas that cater to a variety of tastes.
For casual and comfort food, locals often head to Puffy Muffin, an iconic Brentwood eatery. This bakery and restaurant combo has been serving its patrons for more than 30 years, offering a wide selection of sandwiches, salads, and pastries. It's also a fantastic spot for brunch. Their freshly baked muffins and a cup of coffee can be the perfect start to a day.
BBQ enthusiasts might be familiar with Judge Beans BBQ, a local favorite serving up Texas-style barbecue. Here you can indulge in slow-smoked brisket, ribs, or pulled pork, accompanied by classic Southern sides like baked beans or coleslaw. It's a laid-back spot perfect for a weekend family meal.
And these are just a few of the options! Whether you're in the mood for a casual bite, a quick coffee, or an elaborate meal, the culinary scene near Concord Crossing, Brentwood offers something for every palette and occasion.
Entertainment
When it comes to entertainment and sporting events, residents of Concord Crossing in Brentwood, TN, are spoilt for choice due to its proximity to Nashville, a city renowned for its vibrant music scene and exciting sporting events. Just a short drive away is the world-famous Grand Ole Opry, an American icon and Nashville's number one attraction, where you can catch live country music performances from both legends and contemporary chart-toppers. For those more inclined towards classical music, the Schermerhorn Symphony Center regularly hosts the Grammy Award-winning Nashville Symphony.
In terms of sports, you can easily access some thrilling action regardless of your preference. Nashville is home to a variety of professional sports teams. NFL fans can catch the Tennessee Titans in action at the Nissan Stadium. If you're more into hockey, you can cheer on the Nashville Predators at the Bridgestone Arena, which also hosts a number of other high-profile concerts and events throughout the year. For soccer enthusiasts, Nashville SC, the city's Major League Soccer team, provides plenty of excitement at the Nashville Fairgrounds Stadium.
Beyond Nashville's bustling scene, Brentwood itself hosts several local sporting events, particularly in its extensive park system. The city's parks are often buzzing with local sports leagues and tournaments, from youth baseball and soccer to adult leagues in various sports. The Brentwood Family YMCA also hosts numerous sports programs for both kids and adults, ensuring there's always an opportunity to get involved in community sports.
And let's not forget the golfers! Brentwood is dotted with several impressive golf courses, like the Brentwood Country Club and Nashville Golf & Athletic Club, providing great opportunities for golf enthusiasts to enjoy their favorite pastime. Each course boasts beautifully maintained fairways and challenging layouts that cater to both seasoned and novice golfers.
Whether it's watching professional sports, enjoying a world-class concert, or participating in community athletics, the area surrounding Concord Crossing offers a variety of entertainment and sporting events to keep residents engaged and entertained.
Health and Wellness
Residents of Concord Crossing in Brentwood, TN, have access to an impressive array of health and wellness options that cater to a variety of lifestyles. Whether you're looking for a challenging workout, a tranquil space for yoga and meditation, or quality healthcare facilities, Brentwood and its surrounding areas have you covered.
For fitness enthusiasts, there are several top-tier gyms and fitness centers nearby. Take Lifetime Fitness, for example, which offers a comprehensive suite of workout options, from strength training and cardio machines to a wide variety of group fitness classes. They also have a pool for those who prefer swimming as their form of exercise. Orangetheory Fitness is another popular choice, especially for those who love high-intensity interval training. They provide coach-led group workouts designed to produce results from the inside out.
For a more serene wellness experience, Brentwood is home to several yoga studios like Hot Yoga of East Nashville and Brentwood Yoga Center. These studios offer classes for all levels and styles of yoga, providing a peaceful retreat where residents can improve their flexibility, balance, and mental wellbeing.
The Williamson County Parks and Recreation department further supports a healthy lifestyle with a variety of recreational facilities and programs. Residents can participate in fitness classes, sports leagues, outdoor activities, and more. The local parks also provide plenty of walking, biking, and hiking trails for those who enjoy outdoor workouts amidst the beauty of nature.
For healthcare needs, Brentwood is served by several high-quality medical facilities. The Williamson Medical Center offers a full range of healthcare services, from emergency care to specialist consultations. Additionally, there are many wellness-focused clinics such as the Brentwood Family Chiropractors and the Premier Radiology Brentwood, providing specialized care in various disciplines of health and wellness.
Finally, healthy eating options are plentiful in the area. Brentwood hosts several farmer's markets where you can get fresh, locally sourced produce. And if you're looking for a quick healthy bite, restaurants like AVO and The Urban Juicer offer a variety of plant-based and health-conscious meals and juices.
With its well-rounded and accessible health and wellness amenities, the area surrounding Concord Crossing supports a lifestyle of balance, vitality, and wellbeing for its residents.
Outdoor Lifestyle
One cannot discuss the area without mentioning the Marcella Vivrette Smith Park, Brentwood's largest, with over 400 acres of natural beauty. With its well-maintained trails, ranging from easy to moderate, it's an excellent location for hiking or a gentle walk. The park is known for its historic Ravenswood Mansion, which adds a touch of history to the serene nature retreat.
For an encounter with wildlife, there's Deerwood Arboretum and Nature Center, a small but wonderful gem of a park. The 27-acre property features a variety of tree species, native plants, and an arboretum, which provides an educational experience for children and adults alike. It also has a sensory garden that is specially designed for visually impaired visitors. The park is home to various bird species and other wildlife, offering ample opportunities for birdwatching and nature photography.
For more recreational pursuits, the Brentwood Family YMCA and Granny White Park offer a variety of sports fields and facilities, as well as playgrounds and picnic areas, providing a great place for families to engage in outdoor activities. For water enthusiasts, the Harpeth River is a short drive away and offers canoeing and fishing opportunities, and those looking to hit the links will find a number of golf courses in the area, including the Nashville Golf & Athletic Club and the Brentwood Country Club.
Moreover, the Natchez Trace Parkway, about half an hour from Concord Crossing, offers a spectacular drive through 444 miles of scenic landscapes spanning three states. It's perfect for a weekend drive or bike ride, with plenty of opportunities for hiking and camping along the way.
The outdoor lifestyle options near Concord Crossing truly cater to a wide array of interests, whether you're a keen hiker, birdwatcher, golfer, or simply someone who appreciates the peace and beauty of nature.
Education
Residents of Concord Crossing, Brentwood, Tennessee, are indeed fortunate when it comes to the quality of both public and private education in the area. On the public side, Brentwood falls within the jurisdiction of Williamson County Schools, known for its top-tier K-12 public schools. The district has a strong reputation for its commitment to academic excellence, consistently scoring among the highest in the state for student performance.
Brentwood High School, in particular, is regularly recognized for its robust academics, top-notch athletic programs, and a range of extracurricular activities. Brentwood Middle School and Lipscomb Elementary School are also renowned for their high-quality education and dedicated teachers.
The area also offers an excellent array of private educational institutions. Brentwood Academy, a college preparatory school, is one of the most prestigious in the region, offering an impressive curriculum for students in grades 6-12. The school places a strong emphasis on holistic development, combining rigorous academics with a wide array of athletic and arts programs.
In addition, there is Montessori Academy, a private school catering to students from preschool through eighth grade. Known for its unique educational approach that encourages self-directed learning, Montessori Academy is highly praised by parents for nurturing independent thinking and creativity among students.
For those seeking a faith-based education, Brentwood is home to several parochial schools, including the Holy Family Catholic School and the Brentwood United Methodist Church Preschool. These schools offer a traditional academic curriculum combined with religious instruction in a faith-filled environment.
Lastly, for the little ones, there are several accredited preschools, including The Gardner School and Primrose School of Brentwood, both providing a solid foundation for early learning in a nurturing environment. With such an array of high-quality public and private schools, Concord Crossing residents have a variety of excellent educational options to choose from.
Shopping and Retail
If shopping is your pastime, the area surrounding Concord Crossing in Brentwood, Tennessee, is going to delight you with its variety of retail options. Whether you're hunting for stylish apparel, unique antiques, or everyday essentials, the Brentwood area has a wealth of opportunities.
Brentwood's Hill Center offers a diverse range of shopping options. An open-air lifestyle center, it features a blend of national brands and local boutiques. From Anthropologie to the ever-popular Whole Foods Market, there's something to satisfy everyone's retail desires.
Close by, the CoolSprings Galleria is a major shopping hub and a regional draw. This sprawling mall has over a million square feet of retail space that houses department stores like Macy's and Dillard's, a wide array of clothing retailers, and a food court with an array of dining options. It also includes home goods and specialty stores, making it an all-in-one shopping destination.
For those who prefer a more local, boutique shopping experience, the Brentwood Place Shopping Center and the Brentwood Country Mart are worth exploring. These locations offer an array of specialty shops where you can find everything from locally made goods to high-end fashion. Brentwood Place is also home to staples like Trader Joe's and Nordstrom Rack, offering convenient options for groceries and clothing.
Finally, for lovers of antiques and unique finds, there's the Brentwood Antique Mall. Housed in a quaint, rustic building, the mall offers an incredible selection of vintage furniture, collectibles, art, and more. It's a treasure trove for those seeking something unique or with a bit of history.
With these retail options, and many more, shopping near Concord Crossing is an enjoyable pursuit that offers something for every taste and budget.
Business and Economy
The economy near Concord Crossing in Brentwood, Tennessee, is thriving and well-diversified, with a variety of industries and businesses that are instrumental in driving local growth and providing ample job opportunities for residents.
The healthcare industry, in particular, plays a significant role in Brentwood's economy. The area is home to numerous healthcare companies including Quorum Health, a leading operator of general acute care hospitals, and LifePoint Health, a major healthcare service provider. These companies, among others, contribute not only to the local economy but also to the overall health and wellness of the community.
Brentwood is also a hub for insurance and finance. Companies like Tractor Supply Co., a retail chain for farming and ranching tools, and Delek US Holdings, an energy business dealing with petroleum refining, have their corporate offices here. The presence of these firms adds a strong corporate environment to Brentwood, creating a robust job market that attracts professionals from various fields.
Retail and hospitality sectors also make a substantial contribution to Brentwood's economy. Shopping centers like Hill Center and CoolSprings Galleria are significant employers in the area and also serve as major shopping destinations for residents of Brentwood and neighboring communities. Likewise, the presence of a variety of restaurants, hotels, and entertainment venues also generate significant economic activity.
Education is another key industry in the area, with both public and private schools being significant employers. The esteemed Williamson County School District, in particular, is a major employer in the region, along with several private and charter schools.
In addition, Brentwood is conveniently located near Nashville, making it an attractive location for businesses in the music industry. With many recording studios and entertainment companies in the vicinity, the local economy benefits from the prosperity of the music industry as well.
It's the blend of these diverse industries and businesses that contribute to the economic strength and resilience of the area around Concord Crossing, offering residents a wide array of job opportunities.
Hotels and Lodging
For travelers, guests, or those just seeking a staycation near Concord Crossing, Brentwood, Tennessee, there is a broad spectrum of lodging options to choose from, including hotels, inns, and charming bed and breakfasts.
If you're looking for luxury accommodation, the Hilton Brentwood/Nashville Suites should be on your radar. This upscale hotel boasts spacious rooms, a modern fitness center, and an on-site restaurant that serves an excellent mix of local and international dishes. The hotel's location offers easy access to many local attractions, making it a preferred choice for both business travelers and vacationers.
For those who appreciate the unique and quaint charm of bed and breakfasts, Brentwood Bed and Breakfast is a great choice. This charming B&B offers an authentic southern hospitality experience with its beautifully decorated rooms, home-cooked breakfasts, and stunning views of the Tennessee countryside. It's the perfect spot for a romantic getaway or a relaxing weekend.
The Four Points by Sheraton Nashville - Brentwood is another popular choice, offering comfortable rooms, an outdoor pool, and a fitness center. This hotel strikes a balance between luxury and affordability, making it a preferred choice for many travelers.
For extended stays, the Residence Inn by Marriott Nashville Brentwood offers suites with fully equipped kitchens, making it a home away from home. It's perfect for family vacations or business trips when you need the extra space and the amenities of home.
Travelers who prefer budget-friendly options also have numerous choices. Hotels like the Baymont by Wyndham Nashville/Brentwood and Extended Stay America - Nashville - Brentwood offer comfortable, clean, and reasonably priced accommodations.
With a variety of lodging options available to suit different preferences and budgets, visitors near Concord Crossing, Brentwood, can be assured of finding a place that fits their needs.
Travel and Transportation
Concord Crossing in Brentwood, Tennessee, benefits from its prime location, providing convenient access to both local and international transportation. Nashville International Airport, the closest major airport, is approximately a 20-minute drive from Concord Crossing, depending on traffic. This airport offers a variety of domestic and international flights, making both national and global travel a breeze for residents.
Regarding public transportation, Brentwood is served by the Nashville Metropolitan Transit Authority (MTA). Although the public transit network is more focused in the city center of Nashville, there are several bus routes that pass through Brentwood. The bus service offers a cost-effective way to travel around the local area, and also provides connections to downtown Nashville.
It's also worth noting that the city is actively working on enhancing public transportation services, with plans for expanded bus routes and potential future development of a light rail system in the broader Nashville metropolitan area.
In addition, rideshare services like Uber and Lyft are readily available and very popular in Brentwood. These services can be a convenient option for getting around locally or for making the trip to Nashville.
For those who prefer biking, Brentwood offers several bike-friendly routes. The city's extensive park system also has numerous trails that are suitable for both leisurely rides and commuting.
Finally, for long-distance ground travel, the Greyhound bus station located in downtown Nashville is about a 20-minute drive from Brentwood. Amtrak also services the nearby city of Nashville, offering connections to various cities across the country.
With a variety of transportation options at their disposal, residents and visitors in Concord Crossing have the flexibility to choose what works best for their commuting or travel needs.