Carriage Hills, Brentwood, TN Homes for Sale
Carriage Hills, Brentwood, TN Property Listings
December 1, 2023
$2,028,390
Med. List Price
Rather speak with a local Carriage Hills, Brentwood real estate agent on the phone instead? Give us a call at
(615) 257-8317
for a free consultation. We look forward to helping you find the perfect home!
Carriage Hills Homes
Carriage Hills, Brentwood, TN, offers a blend of style, comfort, and convenience, that's evident in the distinctive architectural style of its homes. The homes in this area are typically built in the colonial or craftsman style, each unique with distinctive features that differentiate them from one another. Many homes boast spacious floor plans with features such as hardwood floors, granite countertops, and stainless-steel appliances. Moreover, residences often include vast outdoor living spaces with beautifully maintained yards, private patios, and sometimes even swimming pools.
The location and layout of Carriage Hills mean that homes often benefit from ample natural light, adding to their warmth and inviting atmosphere. Multi-car garages are a common feature, providing generous space for storage or workshop areas. The homes typically have three to five bedrooms, accommodating various family sizes. Besides, many houses in Carriage Hills have been updated or renovated, making them contemporary yet maintaining their original charm.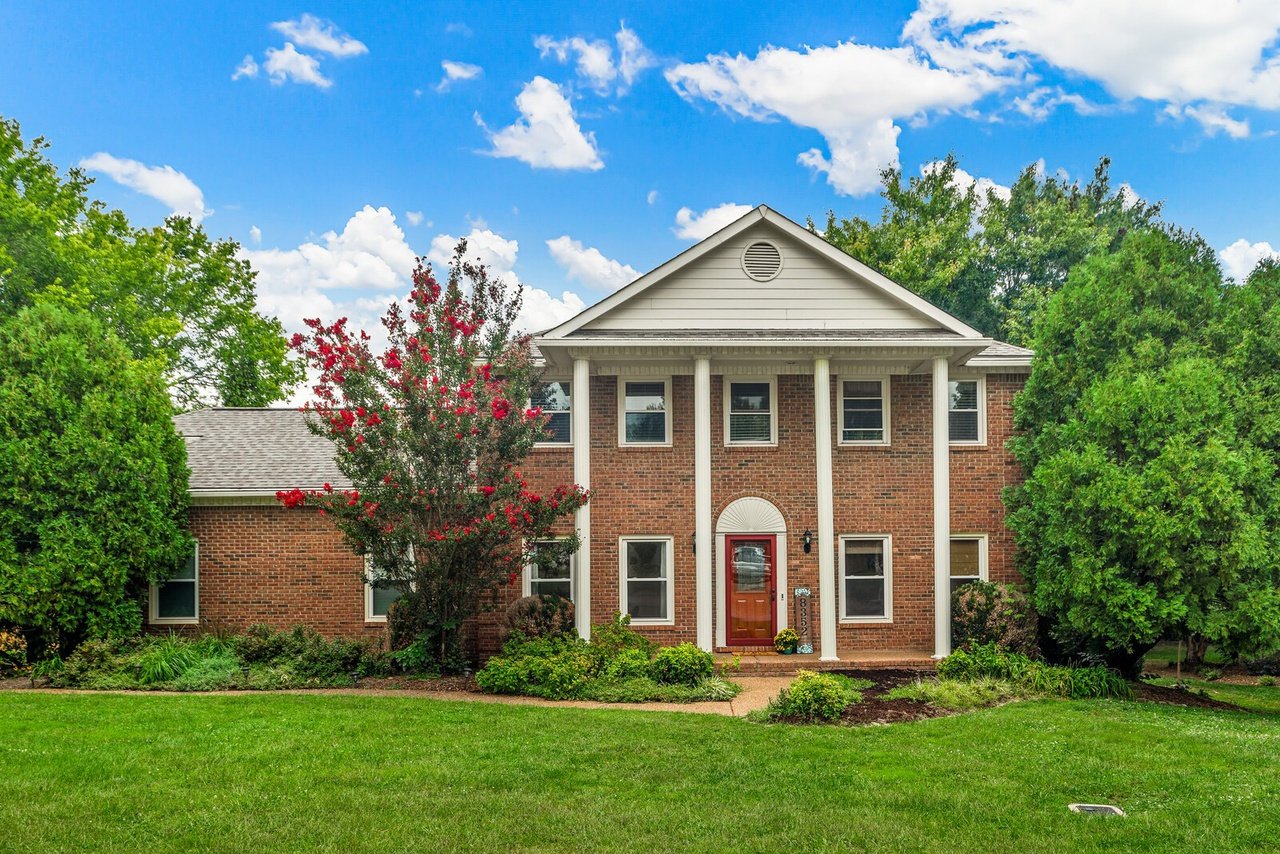 Carriage Hills neighborhood is not just known for its elegant homes but also for its vibrant community. It is family-friendly and has a strong sense of community, where neighbors are known to know and look out for each other. The community comes together for various events and activities throughout the year, making it a lively and welcoming place to call home.
In terms of amenities, Carriage Hills is within close proximity to various parks, shopping centers, and restaurants. The nearby Crockett Park, for instance, offers multiple sports fields, a large playground, and walking trails. Additionally, the community is served by the highly-rated Williamson County School District, ensuring quality education for families with children.
Carriage Hills also has a great location advantage as it is nestled in the affluent city of Brentwood, TN, with Nashville only a short drive away. This provides easy access to the city's vibrant music scene, cultural events, and entertainment options. It offers residents a suburban feel while still being close to urban conveniences.
Safety is another standout feature of Carriage Hills. The neighborhood prides itself on its low crime rate, making it an ideal place for families and retirees. The active homeowner's association also plays a key role in maintaining the safety and beauty of the community, continually working to ensure that Carriage Hills remains one of Brentwood's premier residential areas.
Similar Communities
One neighborhood similar to Carriage Hills in terms of price point, construction, and lifestyle is the desirable community of Brookfield in Brentwood, TN. Here, homes are often constructed in the classic colonial style, featuring exquisite brick exteriors and spacious interiors, with the bonus of well-appointed modern amenities. Similar to Carriage Hills, Brookfield is also known for its active community that regularly hosts neighborhood events. Moreover, Brookfield offers a network of walking paths, two community swimming pools, and a clubhouse.
Another comparable neighborhood is Chenoweth, also situated in Brentwood. This community offers homes that blend traditional charm with contemporary finishes, mirroring the style prevalent in Carriage Hills. Amenities like hardwood floors, custom cabinets, and gourmet kitchens are often found in Chenoweth homes. The community features multiple tennis courts, two swimming pools, a clubhouse, and an extensive walking trail system. Chenoweth, like Carriage Hills, is served by the top-rated Williamson County School District.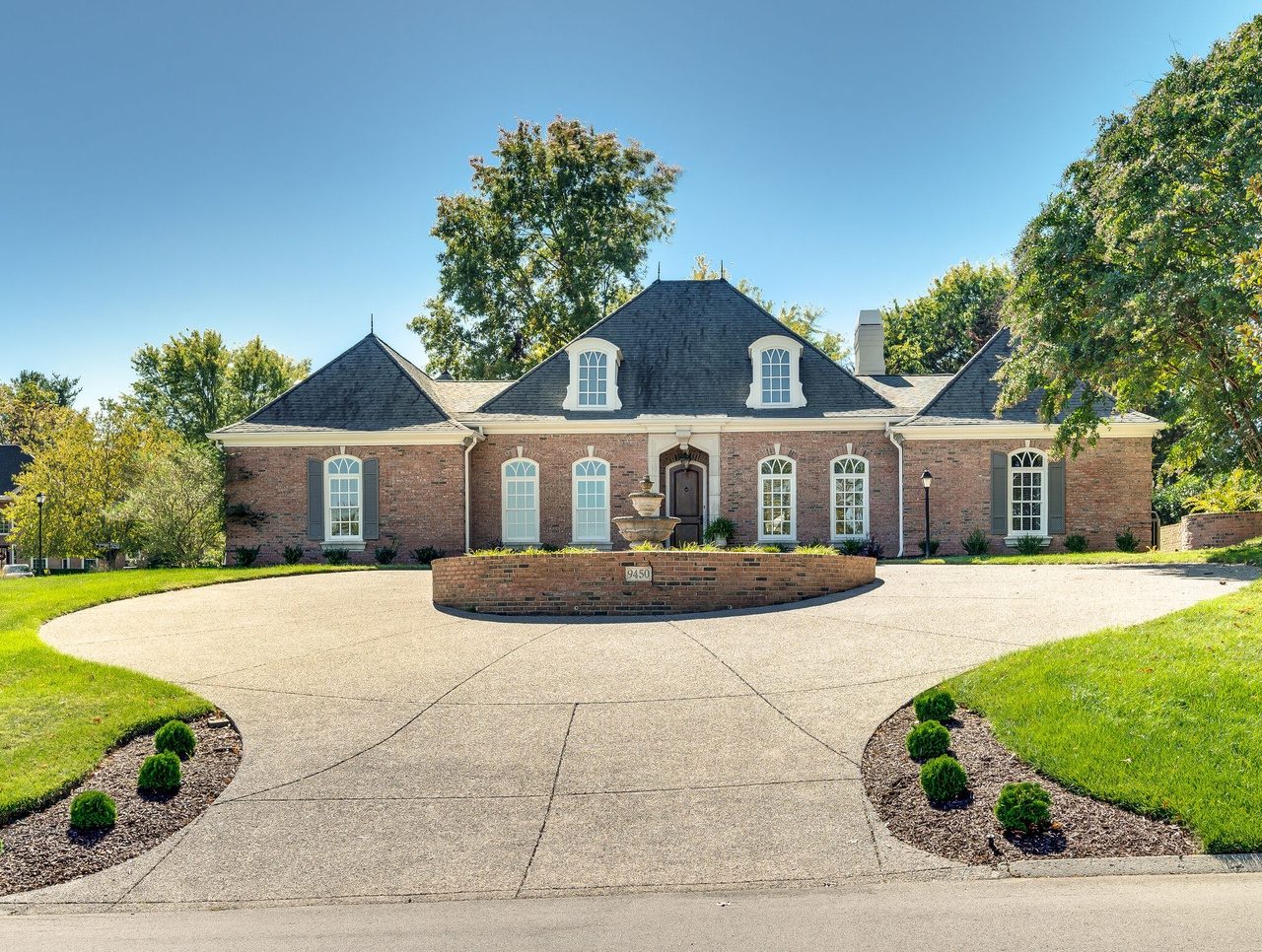 A few miles away in the heart of Brentwood is the neighborhood of Raintree Forest. This community has similar price points to Carriage Hills, and its homes boast a wide range of architectural styles, including colonial and craftsman designs. The houses often have spacious yards and elaborate landscaping. The residents enjoy amenities such as a swimming pool, tennis courts, a clubhouse, and an extensive system of hiking and biking trails. The active homeowners association organizes various community events, contributing to a strong sense of community similar to that found in Carriage Hills.
In nearby Franklin, TN, the Sullivan Farms neighborhood also parallels Carriage Hills in terms of price, construction, and lifestyle. Houses here typically have open floor plans and feature hardwood flooring, granite countertops, and stainless-steel appliances. Sullivan Farms is a friendly, welcoming community with an active homeowner's association. It offers a variety of amenities, including a swimming pool, a playground, and numerous open spaces. Sullivan Farms provides a suburban lifestyle akin to that of Carriage Hills, with the added advantage of being a short drive away from downtown Franklin's charm and conveniences.
Just to the north in Nashville is the Sylvan Park neighborhood, which, while slightly more urban, offers homes at a comparable price point to those in Carriage Hills. This historic neighborhood features renovated craftsman and cottage-style homes that retain their original charm while offering modern amenities. Similar to Carriage Hills, Sylvan Park boasts a strong sense of community and a suburban lifestyle. Furthermore, its location offers easy access to some of Nashville's top-rated restaurants, boutiques, and parks.
Food Scene
Food lovers living in Carriage Hills, Brentwood, TN, are spoiled for choice given the wide array of restaurants and dining options nearby. If you're in the mood for some authentic Mexican food, Uncle Julio's is a popular choice among locals. This bustling eatery serves a mix of traditional and modern dishes, from tacos and enchiladas to their signature chocolate piñata dessert. It's a great place for a fun family meal or a weekend brunch.
For a taste of Southern comfort food, The Puffy Muffin is a must-visit. Known for their scrumptious baked goods and country-style breakfasts, they're also a hit for their lunch menu which features hearty sandwiches, soups, and salads. It's also a great spot to pick up a quick coffee and a homemade treat on your way to work.
When it comes to fine dining, few places can match the class of the Wild Iris. This locally-owned, upscale restaurant offers an intimate setting and a menu that focuses on fresh, local ingredients. They're famous for their creative, seasonally-inspired dishes, which might include seared scallops with parsnip puree, or braised short ribs with a red wine reduction.
If you're craving for Asian flavors, Shogun Japanese Steak and Sushi is not to be missed. It's known for its entertaining hibachi-style cooking, where chefs prepare meals right in front of you, as well as a wide variety of sushi and sashimi options. It's a great spot for a fun evening with friends or a special occasion dinner.
For pizza lovers, Blaze Pizza is just around the corner. Their fast-fired, custom-built artisanal pizzas are always a hit. With an extensive choice of toppings and their deliciously crispy thin crust, it's a go-to spot for a quick, casual meal.
Brentwood also boasts several chic coffee shops, ideal for casual meet-ups or getting some work done. Among them, The Well Coffeehouse is particularly popular, offering not just fantastic coffee but also a warm, community-oriented atmosphere. Their bakery section is also worth exploring, offering a variety of pastries and snacks to complement your coffee.
Finally, for those special occasions, the nearby Nashville provides a host of dining options from fine dining to trendy new eateries, showcasing the city's vibrant food scene. The variety and quality of food offerings near Carriage Hills, Brentwood, TN make it a delightful area for food enthusiasts to reside.
Entertainment
The entertainment and sporting events near Carriage Hills, Brentwood, TN are varied and vibrant, catering to a wide range of interests. For sports enthusiasts, the area is a dream come true. The Ford Ice Center, located in nearby Antioch, is a top-notch facility offering public ice-skating sessions, hockey leagues, and figure skating classes. Golfers, on the other hand, can enjoy a round at the beautiful Brentwood Country Club, which offers a challenging 18-hole course.
Carriage Hills is also close to several parks and green spaces that host recreational activities and sporting events throughout the year. The nearby Crockett Park, for instance, has multiple sports fields and hosts local soccer and baseball games. It's a great place to either participate or cheer from the sidelines.
When it comes to entertainment, Brentwood doesn't disappoint either. The Brentwood Library often hosts events like book clubs, art exhibits, and workshops for both adults and children. The Towne Centre Theatre, a local gem, offers a calendar full of plays and musicals featuring local talent. It's the perfect place to enjoy an evening of live theatre.
A short drive away, the city of Nashville serves as a major entertainment hub. Known as 'Music City,' Nashville is renowned for its live music scene. Whether you're a fan of country, blues, or rock, there's always something happening. Venues like the historic Ryman Auditorium and the Grand Ole Opry regularly host concerts featuring both renowned artists and emerging talent.
Nashville is also home to professional sports teams. For NFL fans, catching a Tennessee Titans game at the Nissan Stadium is a must. If you're more into hockey, you can cheer for the Nashville Predators at the Bridgestone Arena. Both venues also host major concerts and other entertainment events throughout the year.
In terms of cultural entertainment, the Frist Art Museum in downtown Nashville features rotating exhibits of local, national, and international art. Similarly, the Tennessee Performing Arts Center showcases a variety of performances, from Broadway shows to ballet and opera. The options for entertainment and sporting events near Carriage Hills, Brentwood, TN, truly offer something for everyone.
Health and Wellness
Health and wellness options are abundant near Carriage Hills, Brentwood, TN, making it easy for residents to maintain a balanced and healthy lifestyle. There are a number of top-notch fitness centers in the area that cater to different fitness levels and preferences. For instance, the YMCA in Maryland Farms offers a comprehensive list of classes, from yoga and pilates to high-energy spinning and boot camp classes. They also have a large swimming pool, perfect for laps or low-impact water aerobics.
If you're a fan of outdoor workouts, the Brentwood greenways and park system provide an excellent setting. The extensive network of trails and paths are ideal for jogging, walking, and biking. Parks like Marcella Vivrette Smith Park and Crockett Park offer hiking trails through woodlands and meadows, and open fields for sports like soccer and baseball.
The area also boasts several wellness spas and centers, such as the A Moments Peace Salon and Day Spa, where you can enjoy a range of wellness treatments, from massages and facials to body treatments and meditation sessions. It's the perfect place to unwind and recharge.
For those interested in a holistic approach to health, there are several yoga and pilates studios in the area. For example, the Hot Yoga Plus studio in Brentwood offers a variety of classes that cater to different skill levels. They provide a relaxing environment where you can focus on both physical strength and mental wellness.
Healthcare facilities near Carriage Hills are top-tier, with Vanderbilt Health and TriStar Health systems offering comprehensive medical services. These medical centers provide a wide range of care, from routine check-ups and emergency services to specialized treatments.
Nutrition is another essential aspect of a balanced lifestyle, and the area's grocery stores and farmers markets offer a wide variety of fresh, organic produce. The Fresh Market, for instance, is a local favorite known for its quality produce, extensive organic offerings, and specialty foods.
Furthermore, the Brentwood area also hosts wellness events like fun runs, yoga in the park, and wellness festivals throughout the year. These events offer great opportunities to get involved in the community, get fit, and have fun at the same time.
In short, the Carriage Hills area provides a vast array of health and wellness options to help its residents lead a healthy, balanced lifestyle.
Outdoor Lifestyle
Carriage Hills in Brentwood, TN, is nestled amidst a generous offering of nature, parks, and outdoor lifestyle options. It's the ideal spot for anyone who loves to balance the bustle of city life with the tranquility and adventure that the outdoors has to offer.
Crockett Park, just a stone's throw away, is Brentwood's largest park and a community favorite. It's home to a multitude of sports fields, a playground, an amphitheater, and even an indoor arena that houses badminton and basketball courts. The park's eight walking trails, winding through its scenic landscapes, provide the perfect setting for a casual stroll, run, or bike ride.
For hiking and nature walks, Marcella Vivrette Smith Park offers over six miles of trails and a picturesque view of Brentwood's rolling hills. This is Brentwood's largest and newest park, and the historic Ravenswood mansion situated in the park is worth exploring.
River Park, another delightful outdoor space, connects to the Brentwood Library and YMCA via a paved trail, perfect for a family bike ride or a jog. It also has an adjoining dog park, so it's a great place for pet owners and dog lovers.
The Deerwood Arboretum and Nature Center is another must-visit spot, especially for nature enthusiasts. It's home to a wide variety of trees and plant species, and the observation deck over the Little Harpeth River is the perfect spot for bird-watching or just enjoying the serenity of the river.
If you're a golf enthusiast, Brentwood doesn't disappoint. The city is home to a number of well-regarded golf courses. The Brentwood Country Club, for instance, offers a beautiful and challenging course, as well as a clubhouse with dining and social events.
If water activities are more your style, the nearby J. Percy Priest Lake is a fantastic spot for boating, fishing, and water-skiing. You can also enjoy a picnic by the lakeshore or explore the trails around the lake.
The options for outdoor activities near Carriage Hills are as diverse as they are plentiful, catering to active individuals and nature lovers alike. No matter your outdoor preference, you're sure to find a place to relax, play, or explore in and around this beautiful Brentwood community.
Education
Families residing in Carriage Hills, Brentwood, TN are fortunate to have access to an array of high-quality public and private education options. The area is served by the Williamson County School District, one of the top-rated school districts in the state, known for its exceptional academic and extracurricular programs.
The public schools serving Carriage Hills include Edmondson Elementary School, Brentwood Middle School, and Brentwood High School. These schools are all highly regarded, offering rigorous academic programs, a variety of sports, and numerous clubs and activities. Brentwood High School, in particular, has been recognized nationally for its excellence in academics and boasts impressive test scores, a high graduation rate, and a robust Advanced Placement (AP) program.
When it comes to private education, there's an equally impressive selection of schools within a short drive from Carriage Hills. Brentwood Academy is a well-respected independent, co-educational, college-preparatory school for grades 6-12. The school is known for its rigorous academic programs, vibrant arts offerings, and competitive athletic programs.
Another highly regarded private school is the Montessori Academy, which offers a unique educational approach for children from preschool through eighth grade. The curriculum is designed to foster a love of learning and to help students become independent, self-motivated learners.
Currey Ingram Academy is a K-12 independent, co-ed, day school that meets students where they are and helps them grow into the best versions of themselves. They offer small class sizes and personalized instruction to support diverse learning styles.
Battle Ground Academy, located in nearby Franklin, is another top-rated independent school that serves students from kindergarten through high school. It's known for its challenging academic program and commitment to character development.
Moreover, there are a number of excellent preschools and childcare facilities in the area, such as the Primrose School of Brentwood and the Goddard School. These institutions offer nurturing environments for the youngest learners and provide a strong foundation for their educational journey.
Whether choosing public or private education, families in Carriage Hills have the opportunity to provide their children with a top-notch education that can be tailored to their individual needs and aspirations.
Shopping and Retail
Residents of Carriage Hills, Brentwood, TN, find themselves in a prime location when it comes to shopping and retail options. The area is home to a wide variety of stores and shopping centers that cater to every need, from daily essentials to high-end fashion, and everything in between.
Brentwood's Hill Center is a popular choice for locals. This open-air shopping center features a unique mix of national retailers and local boutiques. Here you can find everything from trendy clothing and home decor to health and beauty products. After a day of shopping, you can grab a bite to eat at one of the many restaurants or cafes within the center.
For a more upscale shopping experience, the CoolSprings Galleria in nearby Franklin is just a short drive away. This expansive mall houses more than 150 stores including top-tier retailers like Apple, Macy's, and H&M. It also features a variety of dining options, ensuring that you can refuel during your shopping trip.
Grocery shopping is a breeze for Carriage Hills residents with numerous supermarkets and specialty stores in the area. Publix and Kroger offer a wide range of products for your daily needs. For those who prefer organic and natural products, The Fresh Market and Whole Foods Market are also within easy reach. Additionally, the weekly Farmers Market at City Park is a fantastic place to pick up fresh, locally-sourced produce and artisan goods.
Brentwood also boasts several small shopping centers like Maryland Farms and Brentwood Place Shopping Center, where you can find everything from clothing and electronics to home goods. And for those who love antiques and unique finds, the Antique Gallery in downtown Brentwood is a must-visit.
Additionally, for more extensive retail therapy, downtown Nashville is just a short drive away. It offers an expansive array of shopping options, including designer boutiques, antique shops, and a host of specialty stores.
In short, whether you're outfitting your home, updating your wardrobe, or simply enjoying a day out, Carriage Hills' proximity to a diverse range of shopping and retail options makes it an excellent location for shopaholics and casual shoppers alike.
Business and Economy
Carriage Hills, Brentwood, TN, is surrounded by a dynamic business environment that contributes significantly to the local economy. This area is host to a diverse range of industries and businesses, offering ample opportunities for employment and driving economic growth.
The healthcare industry is a significant player in the region's economy. Several reputable healthcare systems, including Vanderbilt Health and HCA Healthcare, have a considerable presence in the area. Both of these institutions, along with numerous other clinics and specialized health services, provide a wealth of jobs in various healthcare capacities.
Another key industry in the area is finance. Brentwood is home to several financial and insurance companies. Companies like Tractor Supply Company, LBMC, and Davita are headquartered in Brentwood, contributing significantly to the local economy and providing a variety of job opportunities.
The retail sector is also a major contributor to Brentwood's local economy, with numerous shopping centers, boutiques, and grocery stores in and around Carriage Hills. Additionally, the restaurant and hospitality industry is robust, with a multitude of dining and lodging options catering to both residents and visitors.
The area's thriving business community also includes a number of tech and IT companies, ranging from startups to established firms. Nashville, just a short commute away, is a growing tech hub attracting innovators and entrepreneurs, further expanding the job market for residents of Carriage Hills.
Brentwood's close proximity to Nashville also means that residents have easy access to the job markets in music, entertainment, and education. Nashville's vibrant music industry, along with institutions like Vanderbilt University and Tennessee State University, offer a range of employment opportunities.
In addition to these industries, there are several business parks such as Maryland Farms and Brentwood Commons that house a variety of businesses, further diversifying the area's economic landscape. These business parks offer space for companies in sectors ranging from professional services to creative industries, contributing to the economic vitality of the region.
In essence, the proximity of Carriage Hills to various thriving industries and businesses creates a dynamic local economy and offers residents a diverse range of job opportunities.
Hotels and Lodging
When it comes to accommodations, Carriage Hills in Brentwood, TN is in proximity to a wide range of hotels and lodging options suitable for all types of visitors and preferences. Whether you're hosting out-of-town guests or planning a staycation, you'll find a variety of places to choose from.
At the top end of the scale, there's the Hilton Brentwood/Nashville Suites, which offers comfortable and spacious rooms, a pool, a fitness center, and an on-site restaurant. It's an excellent option for those looking for the amenities of a full-service hotel.
The Courtyard by Marriott Nashville Brentwood is another great choice, particularly for business travelers. It offers comfortable rooms, a fitness center, and meeting spaces. Its location in Maryland Farms is convenient for those with business in the area, and it's also just a short drive from downtown Nashville.
For those seeking homely comfort, the Brentwood Suites Hotel provides spacious suite-style rooms that are perfect for families or longer stays. This locally-owned hotel offers complimentary breakfast, and it's conveniently located near many of Brentwood's shops and restaurants.
If you're looking for more quaint and personal accommodations, you might consider a bed and breakfast in the nearby area. The Brentwood Bed and Breakfast, located in a beautiful historic home, offers a quiet and charming retreat. Each room is uniquely decorated, and the host offers a delicious homemade breakfast each morning.
Just a short drive away in Franklin, you'll find additional unique lodging options. The Drury Plaza Hotel in Franklin is known for its comfortable rooms and friendly service, and it also offers a complimentary hot breakfast and evening reception.
For those seeking a more boutique experience, the Harpeth Hotel, located in historic downtown Franklin, is a beautiful, locally-owned option. It offers a charming blend of Southern hospitality and elegant modern comforts and is within walking distance of Franklin's quaint downtown area, filled with shops, restaurants, and historic sites.
In short, the Carriage Hills area is within reach of a broad spectrum of lodging options, from full-service hotels to cozy bed and breakfasts, ensuring that every guest can find a place to rest and relax that fits their needs and preferences.
Travel and Transportation
The community is ideally situated for both local and long-distance travel, thanks to its proximity to a variety of public transportation options and an international airport.
The nearest airport, Nashville International Airport (BNA), is less than 20 miles away, which typically translates to a 25-30 minute drive, depending on traffic. This bustling airport offers numerous daily flights across the country and around the world, making it a convenient gateway for both business and leisure travel. The airport has recently undergone a significant expansion and modernization, further enhancing its facilities and services.
For day-to-day commuting, the Metropolitan Transit Authority (MTA) provides bus services throughout Brentwood and the greater Nashville area. The bus routes cover a wide range of destinations, including downtown Nashville, making it a convenient option for those who prefer not to drive.
Additionally, the Music City Star Commuter Rail has a stop in downtown Nashville, just a short bus ride or drive away. This service runs east-west and can be an excellent choice for commuting during peak traffic times or for heading downtown for an evening event.
Ride-sharing services like Uber and Lyft are also readily available in the area, providing another flexible option for getting around. This can be particularly handy for quick trips or when you want to avoid the hassle of parking, especially during downtown Nashville's busy events.
For those who enjoy a more active commute, Brentwood's greenways and bike lanes can be a delightful option. Many of these paths connect residential areas to parks, schools, and even some commercial areas.
In summary, whether you're catching a flight, commuting to work, or just exploring the local area, residents of Carriage Hills have a variety of convenient options to get where they're going.