Camelot Acres, Brentwood, TN Homes for Sale
Camelot Acres, Brentwood, TN Property Listings
December 1, 2023
$2,240,000
Med. List Price
Rather speak with a local Camelot Acres, Brentwood real estate agent on the phone instead? Give us a call at
(615) 257-8317
for a free consultation. We look forward to helping you find the perfect home!
Camelot Acres Homes
Camelot Acres in Brentwood, Tennessee presents an intriguing juxtaposition of tranquility and opulence, capturing the essence of upscale suburban living. The homes in this esteemed neighborhood are primarily characterized by a blend of traditional and contemporary designs that mirror the area's balance between its rich historical backdrop and modern aesthetics. Many properties exude the Southern charm of plantation-style homes, replete with expansive front porches, lofty columns, and landscaped yards, while others exhibit more modern architecture, featuring clean lines, glass walls, and open floor plans.
One cannot overlook the spaciousness of the homes in Camelot Acres. Most residences boast large, multi-acre lots, providing ample outdoor space for landscaping, private gardens, and outdoor entertainment facilities. Inside, the houses typically offer four to six bedrooms, high ceilings, gourmet kitchens, and numerous amenities such as home offices, media rooms, and personal fitness centers. These characteristics highlight the neighborhood's appeal to families and individuals seeking luxury living with abundant space and privacy.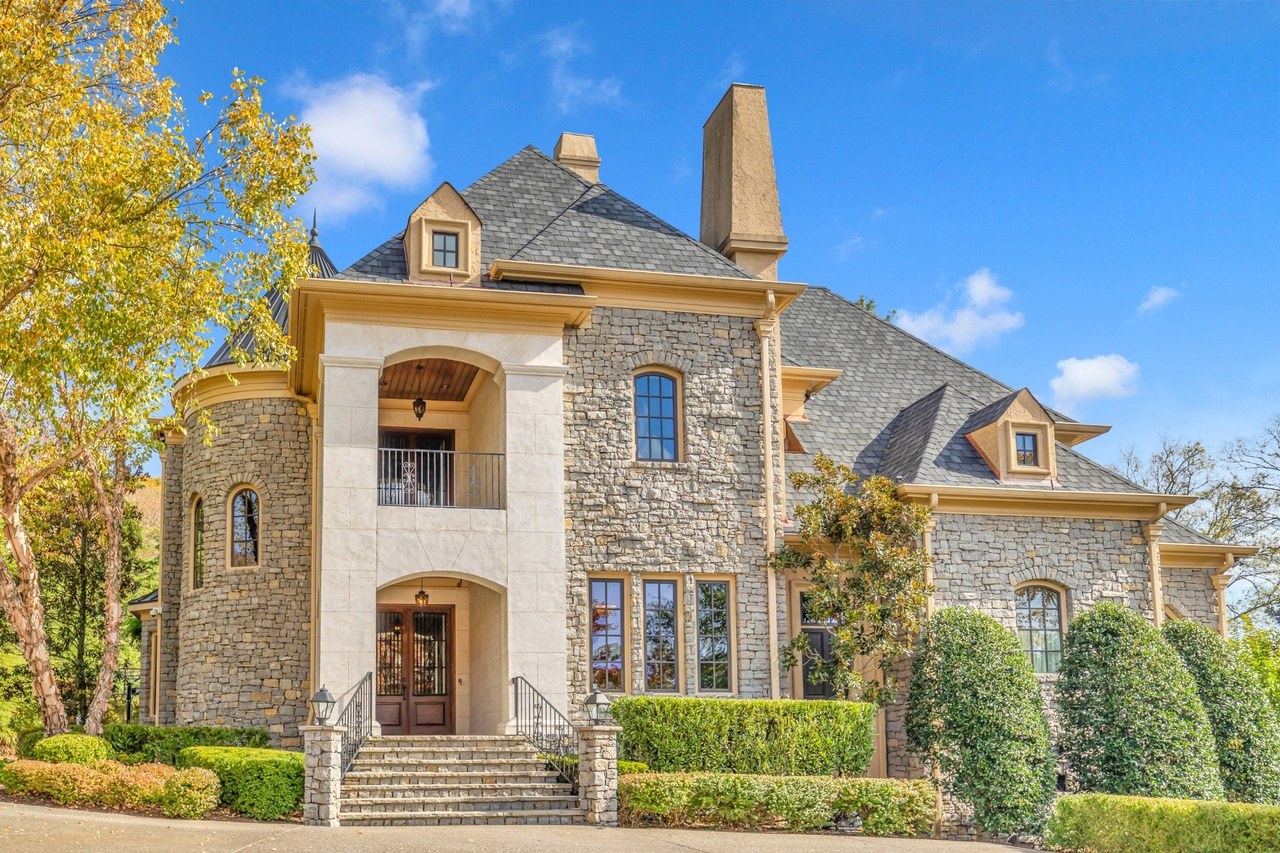 Quality of construction and attention to detail are key hallmarks of the homes in Camelot Acres. Properties feature a combination of high-quality materials, such as hardwood flooring, marble countertops, and custom cabinetry. The houses often exhibit a level of craftsmanship and customization that caters to residents who appreciate both luxury and individuality. Even newer constructions retain a level of architectural integrity that ties them to the area's distinct style, preserving the aesthetic coherence of the neighborhood.
The sense of community in Camelot Acres is a unique characteristic that enhances the appeal of its residences. The neighborhood maintains a tightly-knit community vibe, despite the sizable properties and the residents' value for privacy. The Homeowners Association organizes regular events, such as neighborhood barbecues, garage sales, and holiday parties, fostering a sense of togetherness. It also takes pride in managing the community's aesthetic, ensuring that the neighborhood's serene and picturesque environment is well-maintained.
The surrounding Brentwood community further elevates the attractiveness of Camelot Acres. Brentwood is known for its top-rated schools, high-end shopping centers, and exceptional recreational facilities. It offers numerous parks, hiking trails, and sports complexes, offering opportunities for residents to engage in a range of outdoor activities. Furthermore, Brentwood's proximity to downtown Nashville ensures residents have easy access to a bustling city scene, including renowned music venues, world-class restaurants, and diverse cultural events, providing a balanced lifestyle that fuses tranquility and excitement.
Similar Communities
Within Brentwood, TN, neighborhoods such as Annandale and Governor's Club bear a striking resemblance to Camelot Acres in terms of price point, construction, and lifestyle.
Annandale is known for its grandeur and luxury, akin to Camelot Acres. The houses are typically priced at the higher end of the market, reflecting the neighborhood's upscale ambiance and desirable location. Architecturally, Annandale homes echo a mixture of European elegance and Southern charm, offering a blend of traditional and contemporary styles. These residences showcase meticulous attention to detail, from custom cabinetry to marble countertops, similar to what can be found in Camelot Acres. In addition, the generous lot sizes in Annandale afford homeowners an abundance of outdoor space. This neighborhood also fosters a sense of community, with the Annandale Homeowner's Association regularly organizing community events.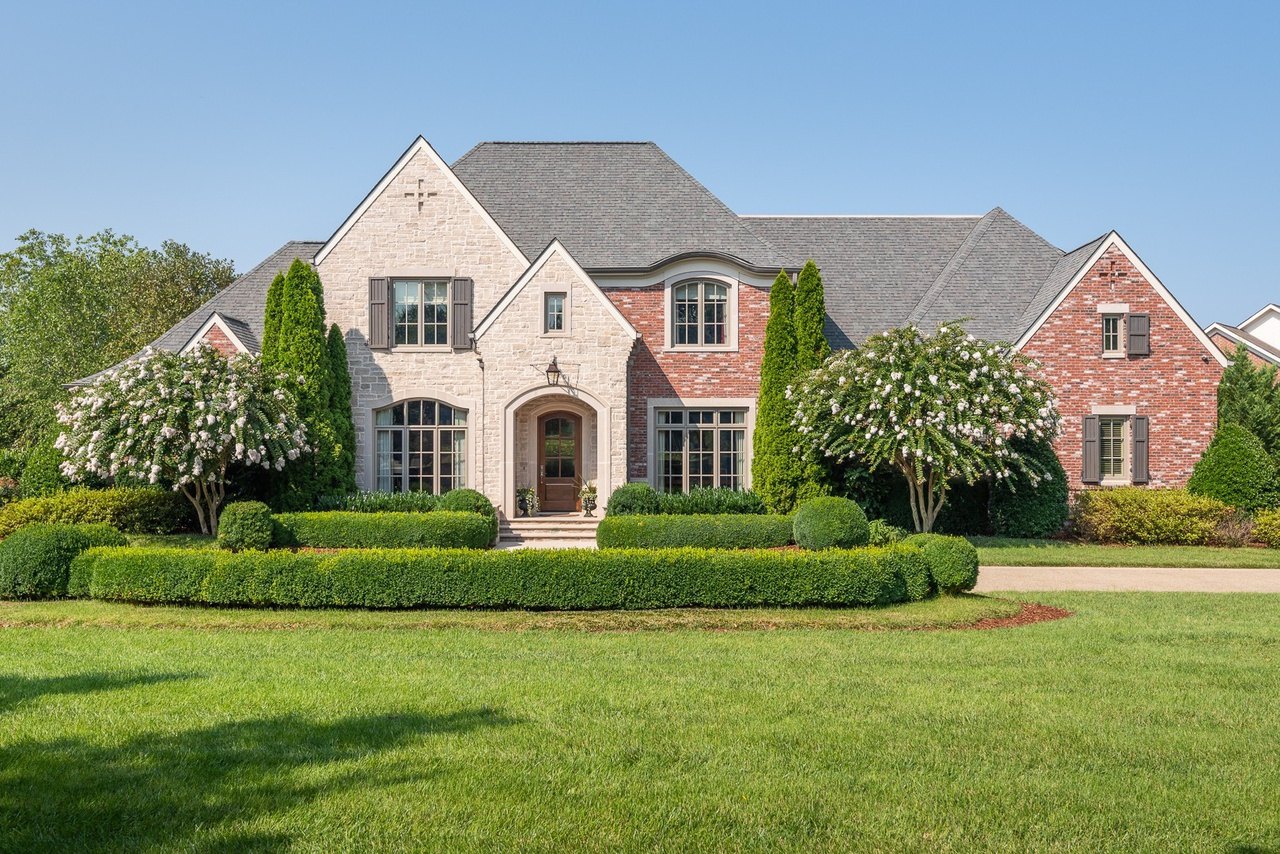 Another similar neighborhood is Governor's Club, a gated community that offers a luxurious lifestyle similar to Camelot Acres. The houses here are large and architecturally impressive, mirroring the high-end construction and design found in Camelot Acres. Homes in Governor's Club are often built with high-quality materials, including hardwood flooring, stone countertops, and custom finishes. Similar to Camelot Acres, Governor's Club homes sit on large lots, providing plenty of room for outdoor activities and private gardens. The Governor's Club also shares a focus on fostering a strong community spirit through various events and activities organized by the community's management.
Beyond Brentwood, Franklin's Laurelbrooke neighborhood offers comparable lifestyle, construction, and price point. A gated community, Laurelbrooke homes mirror the blend of traditional and contemporary styles, spaciousness, and meticulous craftsmanship found in Camelot Acres. The neighborhood also features large lots, offering plenty of private outdoor space for homeowners. As in Camelot Acres, Laurelbrooke's residents enjoy a strong sense of community, fostered through regular neighborhood activities and events.
All these neighborhoods also boast convenient access to top-rated schools, high-end shopping, and recreational facilities, much like Camelot Acres. Their proximity to downtown Nashville offers the advantage of a vibrant city life within reach, complementing the tranquil suburban lifestyle and providing a perfect blend for residents.
Food Scene
When it comes to dining options near Camelot Acres, Brentwood, TN, residents are spoiled for choice. Whether you're in the mood for casual fare or a fine dining experience, the area caters to a range of culinary preferences.
For those seeking an upscale dining experience, look no further than Sperry's Restaurant. Known for its old-school charm and elegant setting, Sperry's is a local favorite for steak and seafood lovers. You simply must try their signature prime rib or the catch of the day. Their extensive wine list complements the savory dishes beautifully, making for a delightful dining experience.
For those seeking a more casual, family-friendly spot, Mere Bulles offers a relaxed yet refined environment. Housed in a charming, historic Maryland Manor, it dishes out Southern comfort food with a sophisticated twist. Their brunch is particularly beloved - I mean, who can resist the classic biscuits and gravy or their spin on eggs benedict? Plus, their outdoor patio is a perfect spot to enjoy a meal on a sunny Tennessee afternoon.
Fans of international cuisine are in luck, too. Kalamatas, a Mediterranean eatery, is renowned for its healthy and flavorful offerings. Their hummus is legendary, and the lamb gyro is a crowd pleaser. Also, Soy Teriyaki Bistro offers a fusion of Korean and Japanese fare, with dishes like bibimbap and sushi rolls drawing diners from across Brentwood.
If you're looking for a great place to grab a morning coffee and pastry, look no further than The Perch, a quaint, locally-owned cafe known for its artisanal brews and freshly baked goods. For pizza lovers, the local favorite is Uncle Classic's Neapolitan Pizzeria, where you can enjoy an authentic wood-fired pizza with a variety of toppings.
When it comes to dining near Camelot Acres, the variety truly is astounding. Whether you're a fan of classic Southern cuisine, crave a taste of the Mediterranean, or just want a good old-fashioned pizza, Brentwood has you covered. The diversity and quality of the restaurants reflect the area's vibrant community and enhance the local lifestyle.
Entertainment
Camelot Acres' location in Brentwood, TN, offers residents access to a variety of entertainment and sporting events, thanks to its proximity to Nashville, also known as "Music City."
Just a short drive away from Brentwood, downtown Nashville's vibrant music scene is hard to resist. From the legendary Grand Ole Opry to the more intimate Bluebird Café, there's always a live music show to catch. If you're a fan of country music, you can't miss the Country Music Hall of Fame and Museum, which hosts regular concerts and special events. For those more into classical music, the Nashville Symphony at the Schermerhorn Symphony Center offers a range of performances throughout the year.
In terms of sports events, Nashville is home to several professional sports teams. If you're a football fan, you'll definitely want to catch a Tennessee Titans game at Nissan Stadium. For hockey enthusiasts, the Nashville Predators' games at Bridgestone Arena are a must-see. The city also recently welcomed a Major League Soccer team, Nashville SC, which has been attracting a growing number of soccer fans to its matches at the Nashville Fairgrounds Stadium.
Closer to Brentwood, the Maryland Farms YMCA hosts local sporting events and provides a venue for community sports activities. There are also several annual runs and marathons in the area, including the Brentwood Half Marathon, which attracts runners from all over the region.
For more laid-back entertainment, the Brentwood Library hosts regular events, such as author readings and book clubs. The Town Centre Theatre, Brentwood's community theater, offers a variety of performances throughout the year, from plays to musicals, providing an excellent local entertainment option.
So, whether you're a die-hard sports fan, a music enthusiast, or a lover of local culture, the area surrounding Camelot Acres offers a rich array of options to keep you entertained.
Health and Wellness
The area around Camelot Acres, Brentwood, TN, boasts a diverse selection of health and wellness options that contribute to a balanced and healthy lifestyle for its residents.
For those who prefer traditional gym workouts, the Maryland Farms YMCA is just a short drive away from Camelot Acres. It offers a state-of-the-art fitness center, an indoor pool for lap swimming, and a range of classes from yoga to spin and even water aerobics. The YMCA also hosts various wellness programs and workshops that focus on holistic health, addressing physical fitness, nutrition, and mental well-being.
For those who enjoy more specialized fitness experiences, there are several options available. Orange Theory Fitness offers high-intensity interval training sessions, while Pure Barre provides low-impact, full-body workouts focusing on small, isometric movements. CoreLife, a holistic wellness center, offers yoga classes, massage therapy, and wellness coaching, addressing various aspects of health and well-being.
Outdoor enthusiasts will appreciate the myriad of parks and green spaces in and around Brentwood. Deerwood Arboretum and Nature Center, with its 27 acres of natural area including jogging paths, biking trails, and nature exhibits, is an ideal spot for outdoor exercise and relaxation. Radnor Lake State Park, a little further out but worth the drive, offers serene hiking trails and opportunities for wildlife viewing.
Brentwood is also home to several wellness-focused retail stores. Turnip Truck is a locally owned health food store that stocks organic, locally sourced products and caters to various dietary needs. Juice Bar Brentwood is a popular spot for freshly squeezed juices, smoothies, and health shots, great for a post-workout refuel or a nutrient-packed snack.
Healthcare options are also plentiful near Camelot Acres. The area is served by several top-rated medical facilities, including the Vanderbilt Health Brentwood and TriStar Southern Hills Medical Center, offering a broad range of medical services and specialties.
Whether it's through fitness, outdoor activities, healthy eating, or top-tier healthcare, the Camelot Acres area undoubtedly supports and encourages a balanced, healthy lifestyle for its residents.
Outdoor Lifestyle
With an abundance of parks, green spaces, and outdoor activities, there's plenty to keep residents active and engaged with the great outdoors.
One of the most popular parks in Brentwood is Crockett Park, which offers wide open green spaces, miles of walking and jogging trails, and even an outdoor amphitheater where the city hosts free summer concerts. The park also has several athletic fields and courts, making it a popular place for recreational sports and gatherings.
For those who enjoy hiking and wildlife spotting, Radnor Lake State Park is just a short drive away. It offers beautifully preserved natural areas, several miles of walking and hiking trails, and ample opportunities to spot deer, turkeys, and a variety of bird species. The peaceful environment makes it a favorite among local birdwatchers and photographers.
Just to the south of Camelot Acres, you'll find the Deerwood Arboretum and Nature Center, a perfect spot for a family outing or a peaceful stroll. With over 27 acres of natural space, the arboretum boasts an array of native and exotic trees, a butterfly garden, and a stunning lake. It also features a walking trail along the Little Harpeth River, providing lovely water views.
For the golf enthusiasts, Brentwood is home to some top-notch golf courses. The Brentwood Country Club, a private, 18-hole golf course set on beautiful rolling hills, offers a challenging yet enjoyable golfing experience. For a more casual, public course, the Nashville Golf & Athletic Club is just a short drive away.
For water activities, the Cumberland River is easily accessible and offers opportunities for canoeing and fishing. Several outfitters in the area provide rentals and guided tours for both beginners and experienced paddlers.
Brentwood's climate, with its mild winters and long, sunny summers, lends itself well to an outdoor lifestyle. Whether you prefer a vigorous hike, a leisurely walk, a round of golf, or a peaceful day by the river, the surroundings of Camelot Acres offer ample opportunities to enjoy the great outdoors.
Education
On the public school front, Brentwood is part of the highly-rated Williamson County School District. The area is served by some of the top schools in the state, including Edmondson Elementary School, Brentwood Middle School, and Brentwood High School. These schools are known for their high academic standards, extensive extracurricular options, and strong community support. Brentwood High School, in particular, is recognized for its advanced placement curriculum and high college readiness scores.
For families interested in private education, there are several top-notch options near Camelot Acres. Brentwood Academy, a Christian, co-ed, college preparatory school serving students in grades 6-12, is highly regarded for its strong academic program and its emphasis on character development. The school also boasts a strong athletics program and an array of arts and extracurricular activities.
Currey Ingram Academy is another private school option in the area, known for its specialized approach to teaching students with learning differences. They offer a personalized education for students from kindergarten through high school, ensuring that all students can reach their full potential.
For those seeking Montessori education, the Montessori Academy offers programs for students aged 18 months through 8th grade. This school focuses on promoting self-directed learning, cultivating students' natural desire to learn, and fostering independence.
Finally, the nearby city of Nashville is home to a variety of well-regarded universities and colleges, including Vanderbilt University and Belmont University. These higher education institutions offer a wide array of programs and degrees, further extending the educational opportunities available to residents of Camelot Acres.
In all, Camelot Acres' location in Brentwood offers a variety of excellent educational opportunities. Whether you're seeking a strong public education system or prefer a private school setting, Brentwood offers a diverse selection of quality options to meet the educational needs of your family.
Shopping and Retail
Brentwood is home to several shopping centers that offer a mix of national retailers and local boutiques. The Hill Center Brentwood, for instance, is a premier shopping destination where you'll find an array of clothing stores, home goods shops, and specialty stores. Retailers like Anthropologie and Paper Source mingle with local boutiques like The Cosmetic Market, offering a unique shopping experience.
For everyday needs, Brentwood Place Shopping Center has a great mix of practical stores. Here, you'll find everything from a Kroger for grocery shopping, to a TJ Maxx for budget-friendly fashion, and even a REI for outdoor enthusiasts.
For a more upscale shopping experience, the CoolSprings Galleria in neighboring Franklin is a large shopping mall featuring high-end retailers such as Apple, Pottery Barn, and Macy's, among others. The Galleria also offers a variety of dining options and a cinema, making it a complete entertainment destination.
For those who love supporting local businesses, the downtown Franklin area, just a short drive from Brentwood, features a charming Main Street lined with unique boutiques, antique shops, and artisan stores. You can spend a whole day browsing the shops, enjoying the local restaurants, and soaking up the historical ambiance.
And let's not forget the convenience of Brentwood's proximity to Nashville. A quick trip into the city opens up even more shopping possibilities, from the trendy boutiques in The Gulch to the iconic shops in the Opry Mills Mall.
Whether you're on the hunt for the latest fashion, looking for unique home decor, or just running everyday errands, the area around Camelot Acres offers a diverse and convenient shopping experience.
Business and Economy
Healthcare is one of the largest industries in the region, due in part to Brentwood's proximity to Nashville, which is often referred to as the "Healthcare Capital of the U.S." Numerous healthcare companies have their headquarters or significant operations in Brentwood, including HCA Healthcare, LifePoint Health, and Quorum Health.
Brentwood is also a hub for retail and corporate businesses. Tractor Supply Company, a major retailer in the rural lifestyle market, has its headquarters in Brentwood. Additionally, several major corporations have offices in the area, including Nissan North America and Comdata, contributing significantly to the local economy and providing a range of job opportunities.
The financial services sector is well-represented in Brentwood as well. Companies like LBMC, one of the top professional services firms in the Southeast, and Churchill Mortgage, a prominent home loan provider, are based in Brentwood.
There's also a burgeoning technology sector in the area. Microsoft and Oracle have a significant presence in Brentwood, as does EFT Source, a provider of card production and processing for the financial industry. Furthermore, several tech startups are choosing to call Brentwood home, further diversifying the business landscape.
Lastly, the entertainment industry also plays a role in the local economy. Given Brentwood's proximity to Nashville, a number of music labels and production companies have offices in the area, including Morrissey Music Publishing and Salem Publishing.
With such a diverse array of businesses and industries, the area around Camelot Acres offers a dynamic and robust economic landscape, providing excellent career opportunities for residents and supporting a thriving local economy.
Hotels and Lodging
For visitors looking for modern comfort, Brentwood offers several well-known hotel chains. Hilton Brentwood/Nashville Suites provides spacious accommodations with a touch of luxury, and it's just a short drive from the heart of Brentwood. Similarly, the Hyatt Place Nashville/Brentwood and Courtyard by Marriott Nashville Brentwood both offer comfortable rooms and a range of amenities, including fitness centers and business facilities.
For those seeking a boutique hotel experience, The Brentwood, a Bed & Breakfast, offers a home-away-from-home experience. This charming B&B, housed in a beautifully restored Victorian mansion, provides personalized service, beautifully appointed rooms, and a gourmet breakfast. It's an ideal choice for a romantic getaway or a quiet retreat.
If your visitors are looking for more unique accommodations, consider suggesting The Owl's Nest, a rustic yet modern cabin located just a short drive from Brentwood. Set on a tranquil, wooded property, this Airbnb offers a cozy atmosphere with modern amenities and the chance to unwind in nature.
And let's not forget Brentwood's proximity to Nashville. A quick drive into the city opens up even more lodging possibilities. From the luxury of The Hermitage Hotel to the quirky charm of The Russell Nashville, a historic church converted into a boutique hotel, the choices are nearly endless.
Whether you're looking for the reliability of a well-known hotel chain, the charm of a bed and breakfast, or the unique experience of a local Airbnb, the area around Camelot Acres offers a variety of lodging options to suit any visitor's needs.
Travel and Transportation
The closest major airport is Nashville International Airport (BNA), which is approximately a 20-minute drive away, depending on traffic. Nashville International is a bustling hub that offers numerous direct flights to cities all over the U.S. and even some international destinations. It's served by all major airlines, so whether you're catching a flight for business or pleasure, you've got plenty of options.
As for public transportation, the WeGo Public Transit system, formerly known as Nashville MTA, provides bus service from Brentwood to downtown Nashville and other surrounding areas. The 91X Franklin/Brentwood Express route is a convenient option for those commuting to downtown Nashville during weekdays, especially during rush hours.
In addition to the bus service, Brentwood is also served by several rideshare services, including Uber and Lyft. These services provide an easy and convenient option for getting around the local area or traveling to Nashville, especially if you prefer not to drive or don't have access to a vehicle.
For those who enjoy biking, the city of Brentwood has made a significant effort to develop biking lanes throughout the city. This not only supports a healthy lifestyle but also provides an alternative means of transportation for short distances.
Overall, the area around Camelot Acres offers convenient access to both air travel and local public transportation, making it easy for residents to navigate the local area and beyond.