Brentwood Hall, Brentwood, TN Homes for Sale
Brentwood Hall, Brentwood, TN Property Listings
December 5, 2023
Rather speak with a local Brentwood Hall, Brentwood real estate agent on the phone instead? Give us a call at
(615) 257-8317
for a free consultation. We look forward to helping you find the perfect home!
Brentwood Hall Homes
Brentwood Hall, nestled in the picturesque city of Brentwood, Tennessee, is a neighborhood that exemplifies suburban elegance and comfort. The homes in this area are renowned for their spacious designs and sophisticated aesthetics, catering to families and individuals who seek a harmonious blend of luxury and practicality. Architecturally, these residences often feature a mix of traditional and contemporary styles, with many homes boasting brick or stone facades that exude a timeless charm. The attention to detail is evident in the craftsmanship, with features such as custom moldings, hardwood floors, and large, inviting entryways.
The interiors of these homes are equally impressive, designed to offer both comfort and functionality. Open floor plans are common, creating a seamless flow between living, dining, and kitchen areas, ideal for both everyday living and entertaining. Gourmet kitchens equipped with high-end appliances, granite countertops, and ample cabinetry are a standard in Brentwood Hall homes, appealing to those who have a penchant for cooking and hosting. Bedrooms are typically spacious, offering a private retreat for residents, while well-appointed bathrooms with modern fixtures add a touch of luxury.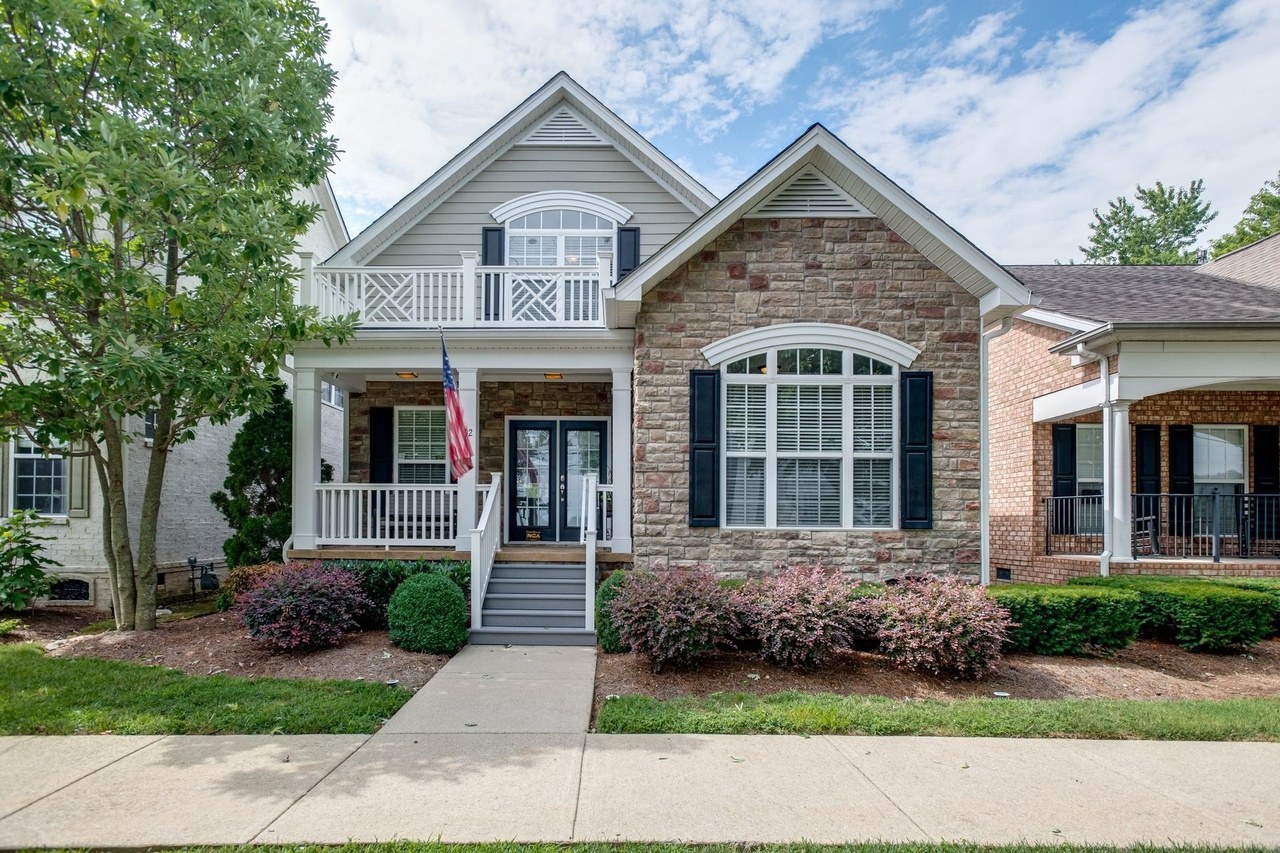 The community surrounding Brentwood Hall is as inviting as the homes themselves. Manicured lawns and well-kept gardens are a staple of the neighborhood, reflecting the residents' pride in their environment. The area is dotted with parks and green spaces, providing a natural escape and opportunities for outdoor recreation. Families in particular are drawn to these amenities, which foster a healthy and active lifestyle.
One of the most appealing aspects of Brentwood Hall is its strong sense of community. Neighbors are known to be friendly and welcoming, often gathering for community events or social activities. This sense of belonging is further enhanced by the local schools, which are among the best in the region, offering excellent education opportunities to children in the neighborhood. Safety and security are also top priorities in Brentwood Hall, with low crime rates contributing to the area's reputation as a peaceful and secure place to live.
Accessibility to various amenities adds another layer of convenience to life in Brentwood Hall. The neighborhood is situated close to a variety of shopping centers, restaurants, and entertainment venues, ensuring that residents do not have to travel far for their needs and leisure activities. Despite this proximity, Brentwood Hall maintains a quiet and serene atmosphere, shielded from the bustle of the city.
In addition to these amenities, the location of Brentwood Hall is ideal for those who work in Nashville but prefer the tranquility of suburban living. The commute to the city is relatively short, offering the best of both worlds – the vibrancy of urban life and the peacefulness of suburban living. This balance makes Brentwood Hall particularly attractive to professionals who seek a high quality of life both at home and in their work environment.
Similar Communities
Located just to the north of Brentwood Hall, Governors Club is another premier residential community in Brentwood, Tennessee, comparable in price point, home construction, and lifestyle. This gated community features custom homes in a variety of architectural styles, such as traditional, contemporary, and transitional. The properties are characterized by high-quality finishes, spacious floor plans, and luxurious amenities, similar to Brentwood Hall. Additionally, Governors Club is recognized for its meticulously maintained golf course, a distinctive feature that sets it apart and enhances the lifestyle for its residents.
In the southeastern part of Brentwood, Annandale is a neighborhood that matches Brentwood Hall in both architectural elegance and serene surroundings. Annandale homes exhibit a range of styles, including European, Georgian, and Mediterranean influences, and share a commonality in the high-end finishes and elaborate detailing. The area is also praised for its wide, landscaped boulevards, sparkling ponds, and the 14-acre park at its center, providing residents with ample opportunities for outdoor recreation. The neighborhood presents a luxurious, laid-back lifestyle, similar to Brentwood Hall, while also offering excellent proximity to shopping, dining, and the rest of the greater Nashville area.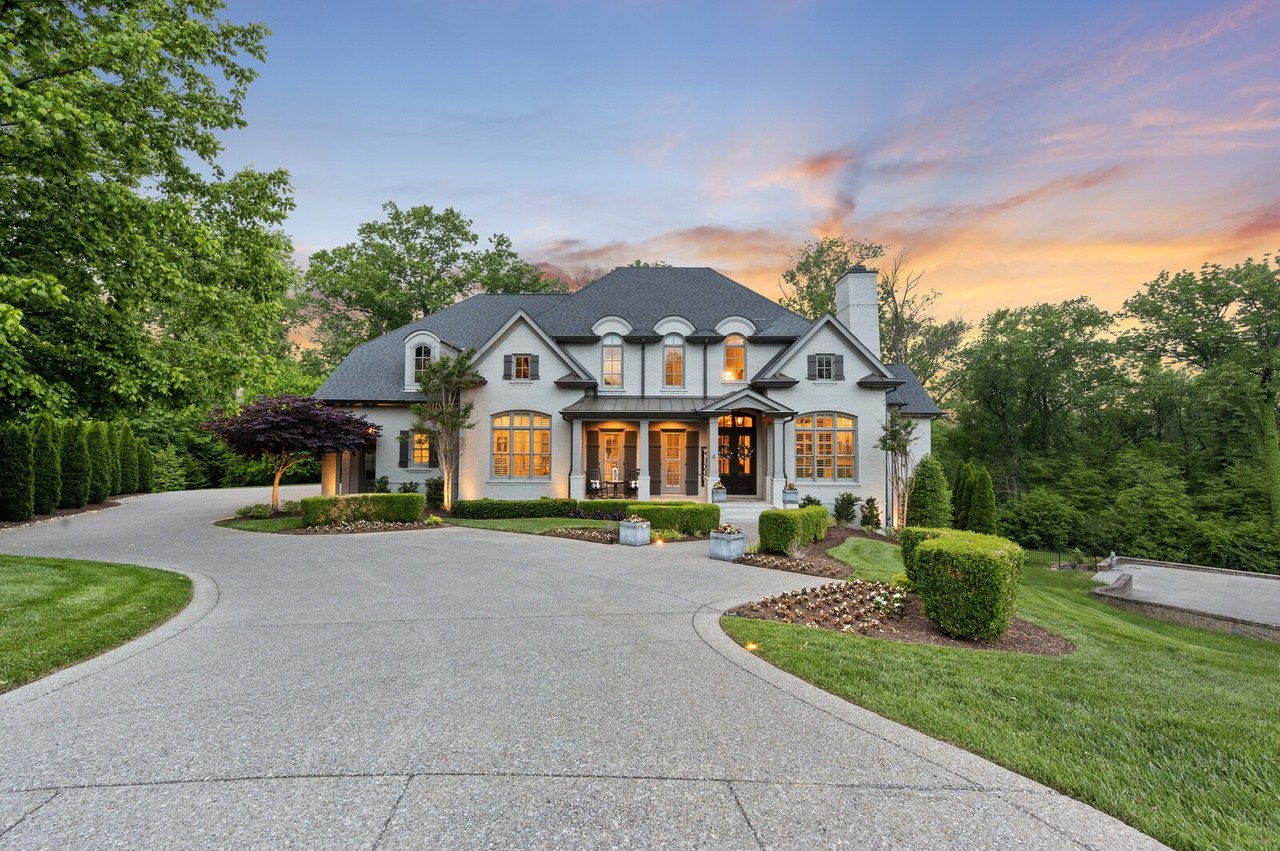 Another similar neighborhood to Brentwood Hall is Magnolia Vale, a little to the south. This neighborhood is also comparable in price point, with houses that offer the perfect mix of luxury and comfort. Much like Brentwood Hall, the homes in Magnolia Vale typically feature open floor plans, gourmet kitchens, and luxurious master suites. The majority of the homes sit on large lots, providing generous outdoor space for recreation and entertainment. Community life is equally appealing, with a friendly atmosphere, an active homeowners association, and a variety of organized events throughout the year.
To the west of Brentwood Hall, you'll find the neighborhood of Hampton Reserve. This community, much like Brentwood Hall, comprises high-end homes with beautiful architectural designs. The residences offer numerous amenities and conveniences such as large kitchens, finished basements, and outdoor entertaining spaces. Hampton Reserve also offers a community clubhouse, swimming pool, and well-kept walking trails, fostering a vibrant and active lifestyle. Just like Brentwood Hall, Hampton Reserve places an emphasis on community spirit, with many neighborhood activities designed to bring residents together.
These neighborhoods, while each unique in their own right, offer comparable living experiences to Brentwood Hall. They exhibit similar characteristics in terms of price point, construction, and lifestyle, providing a range of options for those seeking high-end living in Brentwood, Tennessee.
Food Scene
When it comes to dining options, the areas surrounding Brentwood Hall, Brentwood, Tennessee, are truly a foodie's paradise. Just a stone's throw away, you'll find a diverse selection of restaurants that cater to various tastes and preferences.
If you're a fan of Southern cuisine, you'll want to check out the famous Mere Bulles. It offers a delightful combination of Southern classics with a contemporary twist. Their brunch is particularly popular, with the French toast and shrimp and grits being standout favorites. And don't forget to sample their extensive wine list – it's an integral part of the Mere Bulles experience.
For sushi lovers, Wild Ginger is the place to go. This upscale, fusion sushi spot has a vibrant, trendy atmosphere and an impressive menu. The variety of sushi and sashimi options is astounding, but they also serve an array of Asian-inspired dishes for those less inclined toward sushi. The Lobster Bento Box and Pan-Seared Scallops come highly recommended.
When you're in the mood for a good steak, look no further than the stalwart Stoney River Steakhouse and Grill. This restaurant, known for its high-quality steaks and professional service, provides an upscale, cozy atmosphere perfect for special occasions or a sophisticated night out. Their coffee-cured filet mignon is a unique treat, and the prime rib is always a hit.
For a casual, family-friendly environment, the nearby Puffy Muffin hits the spot. A Brentwood staple for more than 30 years, this cafe and bakery serve up a range of comfort foods from hearty sandwiches to fresh salads, not to mention an array of delectable baked goods. Their chicken salad and quiche are local favorites, and you can't leave without trying one of their signature muffins.
For the authentic Italian experience, Amerigo Italian Restaurant serves up classic dishes like lasagna, chicken parmesan, and fettuccine Alfredo, as well as a selection of wood-fired pizzas. Its relaxed, warm atmosphere makes it an excellent choice for both family dinners and romantic date nights. The Seafood Pasta and Cedar Plank Salmon are dishes you won't want to miss.
These are just a few examples of the dining delights in and around Brentwood. With such a variety of cuisines and atmospheres, there's a restaurant to suit every palate and occasion in this culinary hotspot.
Entertainment
There's a myriad of options to cater to everyone's interests. Being in the vicinity of Nashville, the Music City itself, means there's always something happening!
For music lovers, a trip to the iconic Grand Ole Opry is a must. Just a short drive from Brentwood, the Opry hosts weekly country music concerts featuring both legends and contemporary chart-toppers. Similarly, the Ryman Auditorium, known as the "Mother Church of Country Music," offers a variety of concerts throughout the year. Closer to home, you'll find the Brentwood Summer Concert Series at Crockett Park, which showcases a variety of artists and genres.
The arts are also well represented in the area. The historic Franklin Theatre, just south of Brentwood, offers not only movies but also live theater and music events. And the Brentwood Library is not just a place for books; it's a cultural hub with frequent author events, art exhibits, and workshops.
Sports enthusiasts have plenty to cheer about as well. Football fans can catch a Tennessee Titans game at Nissan Stadium, while hockey aficionados can see the Nashville Predators in action at Bridgestone Arena. For soccer lovers, Nashville SC matches at Nissan Stadium offer an exciting experience. All these venues are within a convenient drive from Brentwood Hall.
Golfers will appreciate the numerous golf courses in and around Brentwood, including Brentwood Country Club and Nashville Golf & Athletic Club. These courses not only offer a challenge for players of all skill levels, but also host tournaments for those wanting a taste of competitive play.
In addition, the outdoor activities in the area are plentiful. The city's park system provides plenty of opportunities for hiking, biking, and exploring, and Radnor Lake State Park is a favorite spot for birdwatching and wildlife viewing.
With such a rich array of entertainment and sporting events, there's never a dull moment around Brentwood Hall. Whether you're a sports fan, a music lover, or a nature enthusiast, you'll find plenty to keep you entertained and engaged in the area.
Health and Wellness
Promoting a healthy and balanced lifestyle is made easy with the multitude of health and wellness options surrounding Brentwood Hall, Brentwood, Tennessee. Whether you're looking to stay active, pursue holistic wellness, or find quality medical care, the area offers a range of services to cater to your wellness needs.
Staying active is made simple with a number of fitness centers within close proximity. Take Lifetime Fitness, for instance. This expansive gym offers state-of-the-art fitness equipment, a wide variety of group classes from yoga to high-intensity interval training, a climbing wall, indoor and outdoor swimming pools, and even a spa. Similarly, the Maryland Farms YMCA offers a comprehensive fitness center, group exercise classes, tennis courts, and a range of programs for all ages.
For those who prefer a more personalized fitness experience, there are numerous boutique fitness studios in the area. Barre3 offers a unique blend of ballet barre, pilates, and yoga. Title Boxing Club provides high-intensity boxing and kickboxing workouts, while Pure Barre offers low-impact, high-intensity sessions focused on strength, cardio, and flexibility.
When it comes to holistic wellness, the Brentwood area is not short of options. Float Nashville provides sensory deprivation experiences for deep relaxation and stress relief. There are several yoga studios, such as Hot Yoga Plus and Brentwood Yoga Center, offering a variety of styles and levels. And for those seeking massage therapy or other healing treatments, places like the Elements Massage and Brentwood Therapeutic Massage are well-regarded.
Medical care is readily available, with several high-quality healthcare facilities close by. The Vanderbilt University Medical Center offers a full range of services from primary care to specialty treatments. The TriStar Southern Hills Medical Center, known for its top-rated cardiology department and stroke center, is another excellent healthcare facility in the vicinity.
Nutrition is a key component of a healthy lifestyle, and the Brentwood area is home to several stores that offer fresh, organic produce and health-conscious products, including the Turnip Truck Natural Market and Whole Foods Market.
With such an abundance of health and wellness resources, Brentwood Hall residents can easily maintain a healthy and balanced lifestyle, right at their doorstep. It's yet another reason why living in Brentwood Hall is an attractive proposition.
Outdoor Lifestyle
For those who love to bask in the outdoors and the beauty of nature, the areas surrounding Brentwood Hall in Brentwood, Tennessee, offer some excellent options.
At the top of the list is the beautiful Radnor Lake State Park. Just a short drive from Brentwood Hall, Radnor Lake is a true gem, with over 1,300 acres of preserved woodland and a stunning lake at its center. This park is a haven for wildlife and offers more than six miles of trails that range from leisurely to challenging. Whether you want to go for a hike, spot some wildlife, or simply soak in the serene environment, Radnor Lake is a fantastic place to enjoy the great outdoors.
Another great spot is the expansive Crockett Park, right in the heart of Brentwood. This park offers something for everyone. With a variety of athletic fields, including baseball, soccer, and tennis, it's perfect for sports enthusiasts. It also features an outdoor amphitheater that hosts the summer concert series, walking trails, and a large playground for kids. The park's open spaces are perfect for a picnic, a game of frisbee, or simply lying back and enjoying the sky.
Brentwood's River Park is another local favorite, especially for those who enjoy walking or biking. The park connects to the Brentwood Library and YMCA via a beautiful greenway and has a superb playground that the kids will love. Additionally, it acts as an entry point to the multi-use trail system that connects several Brentwood parks, perfect for a long bike ride or run.
For golf enthusiasts, the Brentwood Country Club provides a beautiful and challenging course. The club also features a pool and tennis courts, offering various ways to enjoy time outdoors.
A little further away, but worth the drive, is Percy Warner Park. Its extensive trail system winds through beautiful wooded areas, open fields, and alongside peaceful streams. The park also features an equestrian center and hosts the Iroquois Steeplechase annually.
The neighborhoods surrounding Brentwood Hall provide an array of options for those who love being outdoors. With so many beautiful parks and outdoor spaces nearby, the opportunity to connect with nature and maintain an active, outdoor lifestyle is right at your doorstep.
Education
Families residing in Brentwood Hall, Brentwood, Tennessee, are fortunate to have a plethora of excellent education options, with both public and private institutions in close proximity.
On the public school side, Brentwood falls under the jurisdiction of Williamson County Schools, one of the top-rated districts in the state. Elementary students typically attend either Scales Elementary or Edmondson Elementary, both of which are known for their strong academic programs and dedicated staff. Brentwood Middle School and Brentwood High School continue the tradition of excellence with rigorous academic curricula, a range of extracurricular activities, and outstanding athletic programs. Brentwood High, in particular, is recognized for its high college readiness score and has been listed among the top high schools in the country.
There are also several reputable private schools in the vicinity of Brentwood Hall. Brentwood Academy is a renowned co-educational, independent, college preparatory school serving grades 6-12. The academy is recognized for its strong academics, arts, and athletics, as well as its commitment to character development. Currey Ingram Academy is another excellent private institution nearby, offering a personalized learning environment for students with learning differences from kindergarten through high school.
Montessori Academy, serving children from 18 months through 8th grade, provides an alternative educational approach. It focuses on self-directed learning in multi-age classrooms, encouraging children to become active seekers of knowledge. For families seeking a faith-based education, Franklin Road Academy and Battle Ground Academy offer a rigorous academic curriculum integrated with spiritual development.
Additionally, there are several exceptional preschools and early education centers in the area, such as Brentwood United Methodist Church Preschool and Primrose School of Brentwood, providing a solid foundation for young learners.
Having such a wide range of public and private educational options ensures that families in Brentwood Hall can find the right fit for their children's learning styles and needs, contributing to the appeal of this sought-after neighborhood.
Shopping and Retail
Shopping enthusiasts residing in Brentwood Hall, Brentwood, Tennessee, will find a plethora of retail options just a stone's throw away. Whether it's fashion, home goods, or everyday necessities, there's a shopping venue for every need and desire.
CoolSprings Galleria is one of the prime shopping destinations in the area. This expansive mall is home to more than 150 stores, including big names like Apple, H&M, and Dillard's. The mall also hosts a variety of dining options and a large AMC theatre, making it an ideal spot for a day of shopping and entertainment.
For a more upscale shopping experience, The Mall at Green Hills is a short drive away in neighboring Nashville. It features a variety of high-end retailers like Louis Vuitton, Tiffany & Co., and Nordstrom, alongside a mix of popular brands like Anthropologie and Madewell. The mall is also home to a state-of-the-art cinema and a selection of fine dining options.
Brentwood's Hill Center is another fantastic shopping venue. This outdoor shopping center combines upscale retail shops, gourmet grocery options like Whole Foods, and a variety of dining options. With its mix of national and local retailers, from Anthropologie to local boutique H. Audrey, it offers a unique shopping experience.
For those in search of home goods and furniture, the Design District in nearby Franklin is a must-visit. This area is home to a multitude of shops selling a variety of home goods, from vintage finds to contemporary pieces. Stores like the Iron Gate and City Farmhouse are local favorites.
On the practical side, Brentwood also boasts a variety of grocery stores, from large chains like Kroger and Publix to specialty stores like Trader Joe's and Fresh Market. For everyday essentials, there are plenty of well-stocked pharmacies, including Walgreens and CVS.
Whether you're looking for a day of retail therapy, need to pick up a special gift, or simply need to restock the pantry, the shopping scene near Brentwood Hall has you covered.
Business and Economy
The area surrounding Brentwood Hall, Brentwood, Tennessee, is home to a dynamic business scene, with a variety of industries supporting the local economy and offering ample employment opportunities.
Brentwood is well-known for its thriving healthcare sector. Numerous healthcare companies have established their headquarters here, including Quorum Health, LifePoint Health, and the behavioral healthcare company Universal Health Services. These companies contribute not only to the local economy but also to the high-quality healthcare services available in the region.
Another significant industry in the area is finance and insurance, with several major companies maintaining a presence. Companies like Tractor Supply Company, which has its headquarters in Brentwood, and Davita, a Fortune 500 healthcare company, contribute to the economic landscape and provide numerous employment opportunities.
Nashville, just a short drive from Brentwood, is known worldwide for its music industry. It's not just country music, but a range of genres are represented in this vibrant city. Major record labels, publishing houses, recording studios, and numerous associated businesses make Nashville a significant hub for the music industry. This industry supports a variety of jobs, from musicians and producers to marketing and legal professionals.
Education also plays a pivotal role in Brentwood's local economy. The Williamson County School District, one of the top-rated districts in the state, is a major employer in the region. Additionally, there are several higher education institutions in the nearby Nashville area, including Vanderbilt University, Belmont University, and Tennessee State University, which further contribute to the local economy.
Retail and service sectors are other important contributors to the local economy. With the multitude of shopping centers, restaurants, and wellness facilities in the area, these sectors provide a wealth of job opportunities for local residents.
The diverse mix of industries in and around Brentwood Hall ensures a robust local economy and offers residents a wide range of professional opportunities. This vibrant business environment further enhances the appeal of living in this desirable neighborhood.
Hotels and Lodging
Visitors to Brentwood Hall, Brentwood, Tennessee, have a variety of accommodation options to choose from, ranging from traditional hotels to quaint bed and breakfasts.
One of the top-rated hotels in Brentwood is the Hilton Suites. This upscale all-suite hotel offers spacious accommodations and top-notch amenities, including a fitness center, indoor pool, and an on-site restaurant. It's conveniently located near major highways, making it easy for guests to explore the broader Nashville area.
For visitors seeking more boutique accommodation, the Brentwood Bed and Breakfast is an excellent choice. This charming establishment offers a home-away-from-home experience with beautifully decorated rooms, delightful breakfasts, and personalized service. It's set in a peaceful, wooded area, providing a quiet retreat while still being close to Brentwood's attractions.
The Hyatt Place Nashville/Brentwood is another popular hotel choice, particularly for business travelers. It offers a mix of rooms and suites, a 24/7 dining menu, a fitness center, and meeting facilities. Plus, it's conveniently located near major business centers in Brentwood and Nashville.
For those in search of budget-friendly options, the Extended Stay America - Nashville - Brentwood offers affordable rates with the benefit of fully equipped kitchenettes in each room. It's a perfect choice for longer stays.
For luxury seekers, the nearby city of Franklin offers a unique boutique hotel experience at The Harpeth. This hotel blends southern charm with luxury and sophistication, featuring beautifully appointed rooms and suites, an on-site restaurant, and a whiskey-centric bar.
Airbnb also provides a variety of home rental options in and around Brentwood, from entire houses to private rooms, catering to all kinds of travel needs and preferences.
With this variety of lodging options, visitors to the Brentwood Hall area can find the perfect accommodation that suits their travel style and budget. These hospitality establishments contribute to the welcoming and diverse character of the Brentwood community.
Travel and Transportation
Residents and visitors to Brentwood Hall, Brentwood, Tennessee, can take advantage of its convenient location and the accessible transportation options it offers.
The closest airport to Brentwood Hall is the Nashville International Airport (BNA), which is about 15 miles away, or a roughly 20-minute drive without traffic. This major transportation hub offers flights from a variety of carriers to destinations across the country and around the world. The airport also has a number of rental car services, taxis, and rideshare options available for convenient ground transportation.
For local travel, the Nashville Metropolitan Transit Authority (MTA) operates bus services throughout the city of Nashville and surrounding areas, including Brentwood. The bus routes typically connect residential areas to business and shopping districts, making it easy for residents to commute for work or leisure without a car.
There's also the Music City Star, a commuter rail service that connects eastern Nashville to downtown. Although there's no station in Brentwood itself, the service can be convenient for those who work in downtown Nashville and are willing to drive a bit to one of the outlying stations.
Rideshare services, such as Uber and Lyft, are readily available in Brentwood and offer a convenient option for getting around locally or for travel to and from the airport. Traditional taxi services are also available.
For those who prefer to drive, Brentwood enjoys convenient access to major highways including I-65, making it easy to get to Nashville, Franklin, and other nearby towns and cities.
While Brentwood Hall itself is a serene residential neighborhood, its close proximity to these various transportation options makes it easy for residents to connect to the wider world, whether they're commuting to work, heading out for a night on the town, or planning a trip across the country or overseas.