Barrington Place, Brentwood, TN Homes for Sale
Barrington Place, Brentwood, TN Property Listings
December 5, 2023
Rather speak with a local Barrington Place, Brentwood real estate agent on the phone instead? Give us a call at
(615) 257-8317
for a free consultation. We look forward to helping you find the perfect home!
Barrington Place Homes
Barrington Place in Brentwood, Tennessee, is known for its elegant, expansive homes and a welcoming community ambiance. The properties in this upscale neighborhood are quintessentially Southern in their design aesthetic, characterized by sprawling footprints that range between 3,000 to 7,000 square feet. Boasting multiple bedrooms and bathrooms, these homes are thoughtfully designed to accommodate larger families and provide ample space for entertaining. Their architectural styles typically combine traditional elements with contemporary finishes, creating a seamless blend of classic and modern aesthetics. High ceilings, hardwood floors, gourmet kitchens, and luxurious master suites are standard features.
Additionally, the exteriors of the homes in Barrington Place exhibit a unique charm that truly sets them apart. Expect beautifully manicured lawns, mature trees, and well-maintained landscapes that bring an undeniable elegance to each property. Many of the homes feature outdoor amenities such as swimming pools, spacious patios, and outdoor kitchens, perfect for enjoying Tennessee's temperate climate.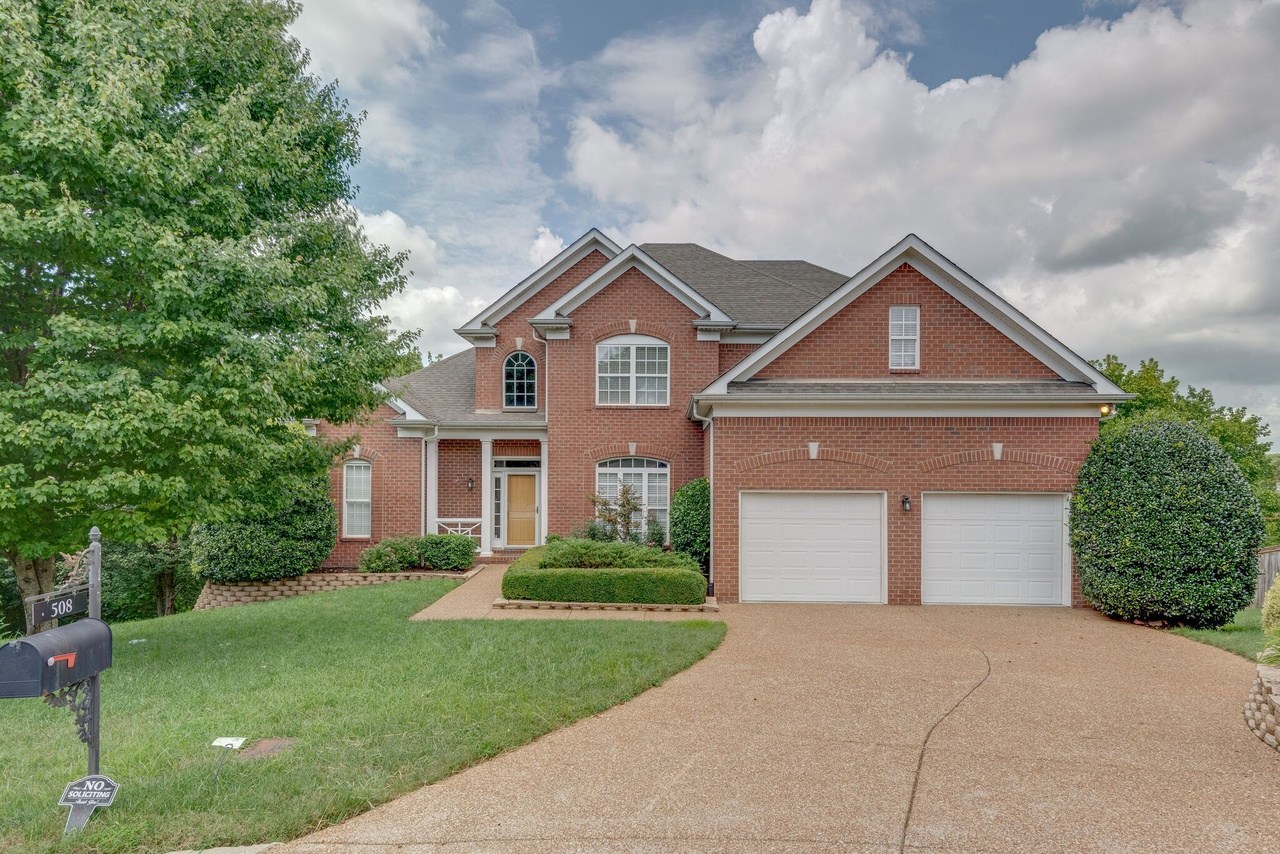 Barrington Place is also noted for its tight-knit community. The neighborhood features a range of community amenities, from walking trails and playgrounds to tennis courts and a community swimming pool. There are frequent community events and activities for residents of all ages, fostering a sense of camaraderie and togetherness among residents.
In terms of location, Barrington Place is just a stone's throw away from the best that Brentwood has to offer. This includes highly-rated schools, gourmet dining establishments, boutique shops, and recreational parks. The community is nestled within a short drive to major business centers in Nashville, making it a desirable location for professionals seeking a balance between city life and suburban tranquility.
Moreover, the natural beauty surrounding Barrington Place significantly enhances the area's appeal. Proximity to several parks and green spaces offer residents an opportunity to enjoy outdoor activities such as hiking, biking, and bird watching. With the stunning backdrop of rolling Tennessee hills, homes in this neighborhood offer both luxury and a close connection with nature.
Lastly, safety is paramount in Barrington Place. The neighborhood is known for its well-established and proactive homeowners association, which works diligently to ensure the safety and security of all residents. Plus, Brentwood's overall low crime rates and excellent public safety services contribute to a sense of well-being and peace within the community.
Similar Communities
Just a few miles north of Barrington Place is the prestigious neighborhood of Annandale. Like Barrington Place, Annandale showcases homes that combine Southern charm with modern sophistication. These properties range from 4,000 to 9,000 square feet, often featuring high ceilings, hardwood floors, gourmet kitchens, and master suites with spa-like bathrooms. Exterior features such as meticulously landscaped lawns, in-ground swimming pools, and outdoor entertainment areas echo the luxuries found in Barrington Place. Annandale also boasts a strong sense of community, with social clubs, events, and a community pool contributing to the neighborhood's appeal.
Magnolia Vale, another upscale community nearby, also mirrors the attributes of Barrington Place. The homes in Magnolia Vale are beautifully designed with a nod to traditional Southern architecture. They boast expansive floor plans, modern amenities, and lush outdoor spaces. Community spirit is strong in Magnolia Vale, with regular events fostering a sense of neighborly camaraderie. Additionally, Magnolia Vale is conveniently located near top-rated schools, high-end shopping centers, and gourmet dining options, echoing the desirable location of Barrington Place.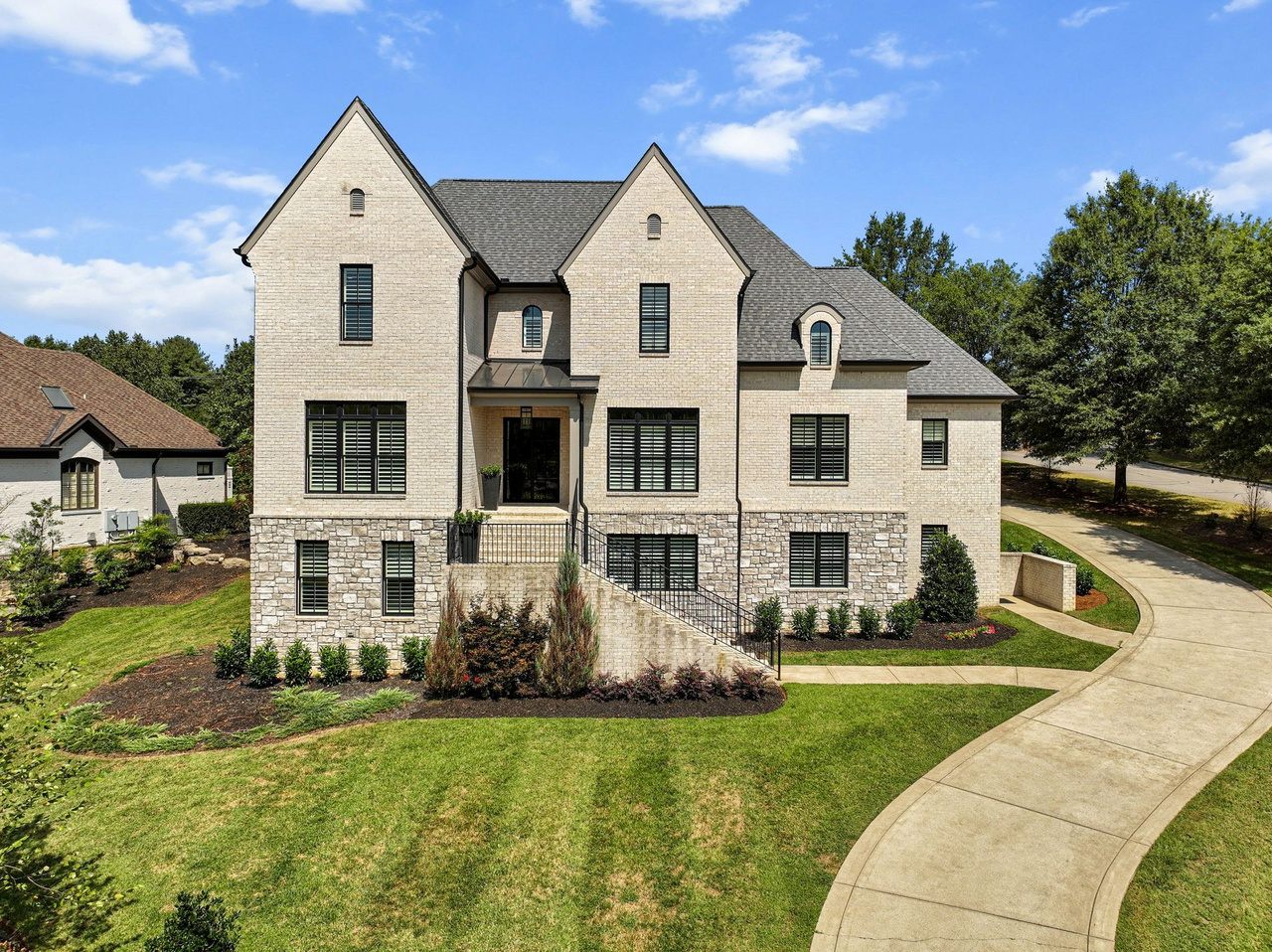 A short drive west of Barrington Place leads you to the stately neighborhood of Hampton Reserve. Hampton Reserve is known for its grand homes that often feature architectural elements like brick exteriors, columned entrances, and sweeping staircases. These homes typically have between 4,000 and 7,000 square feet of living space, accommodating generously sized kitchens, multiple bedrooms, and well-appointed master suites. The community's location is equally appealing; it's close to Brentwood's excellent schools, and just a short drive to downtown Nashville.
Just east of Barrington Place is the enchanting community of Fountainbrooke. Here, homes echo the style and quality of those in Barrington Place, with spacious floor plans, high-end finishes, and well-maintained landscapes. The homes are nestled within cul-de-sacs and private drives, offering residents a quiet and serene living environment. Fountainbrooke's residents also enjoy access to a host of amenities including a community pool, playgrounds, and tennis courts, fostering a sense of community comparable to Barrington Place.
Finally, the neighborhood of Taramore offers a blend of luxury and leisurely living similar to Barrington Place. Taramore is known for its beautifully designed homes featuring traditional architecture with modern touches. It is a family-friendly neighborhood with amenities that include a swimming pool, tennis courts, and walking trails. Its prime location, near top-ranked schools and popular shopping destinations, aligns with the conveniences offered by Barrington Place.
Food Scene
Residents of Barrington Place enjoy an array of delectable dining options within a short drive of their homes. If you're a fan of Italian cuisine, you'll be thrilled to know about Mere Bulles, located in Maryland Farms. This charming restaurant, set in a historic house, serves delicious Italian and American classics, from shrimp scampi to filet mignon, all in an upscale but warm setting. Mere Bulles is also renowned for its Sunday brunch - a must-try for any food enthusiast.
Just a few minutes away, you'll find Corky's Ribs & BBQ, a place that locals love for its authentic Memphis-style barbecue. From ribs smoked over hickory and charcoal, to their famous pulled pork sandwich, Corky's Ribs & BBQ offers a delightful experience for any barbecue lover. Don't forget to pair your main with a side of their homemade coleslaw or baked beans!
For those with an affinity for Asian cuisine, Peter's Sushi & Thai is a great option. Located off of Old Hickory Boulevard, this restaurant offers a wide range of delicious Thai and Japanese dishes. Whether you're in the mood for a spicy Thai curry or a beautifully crafted sushi roll, you're in for a treat at Peter's.
If you're looking for a more casual dining experience, Judge Bean's BBQ offers a rustic setting with a menu full of down-home favorites. Known for its tender, slow-cooked meats and family-friendly atmosphere, it's an ideal place for a relaxed dinner with the family or a casual get-together with friends.
For those special occasions or a romantic night out, The Governors Club, just a stone's throw away from Barrington Place, offers a fine dining experience with panoramic views of the golf course. Their menu features a mix of modern and classic dishes, impeccably prepared and presented.
And let's not forget about the multitude of cafes and bakeries around the neighborhood, perfect for those morning coffee runs or casual weekend brunches. Frothy Monkey, a beloved local chain, serves artisan coffee and creative breakfast offerings in a laid-back, hip atmosphere, while Puffy Muffin, a local bakery, is known for its delectable pastries, sandwiches, and salads.
The dining scene near Barrington Place truly offers something for every palate, making it an ideal location for food lovers of all types.
Entertainment
Living in Barrington Place, Brentwood, you'll never be short of entertainment options and sporting events. If you're a music lover, the nearby city of Nashville, famously known as Music City, offers endless opportunities to enjoy live music. From the legendary Grand Ole Opry to the many clubs and venues lining Broadway downtown, you're bound to find a show to your liking any night of the week.
Just a short drive away, you'll find the Bridgestone Arena, where you can catch a thrilling hockey game with the Nashville Predators or watch one of the many concerts or events that this venue hosts throughout the year. The arena is known for its electric atmosphere, making any event a memorable experience.
For soccer fans, the Nashville SC soccer team plays at the Nashville Fairgrounds Stadium. Enjoying a game under the Tennessee sky is a great way to spend an afternoon or evening, whether you're an avid soccer follower or just in for the fun of the lively crowd.
If you're more inclined towards the arts, the Tennessee Performing Arts Center (TPAC) in Nashville is a must-visit. The TPAC offers a diverse range of shows, from Broadway musicals to dramatic plays, and contemporary dance performances. It's a cultural hub that adds an extra layer of sophistication to the local entertainment scene.
For family-friendly entertainment, the Nashville Zoo is just a quick trip away. Known for its interactive exhibits and wide variety of animals, it's a favorite amongst locals and visitors alike.
Closer to home, the Brentwood Library offers an array of programs and activities for residents of all ages. From book clubs and writing workshops to children's storytimes and art classes, it's a vital part of the local community.
Finally, for those who enjoy a good shopping spree, the CoolSprings Galleria is a large shopping complex nearby, offering a wide variety of stores, restaurants, and even a cinema for a complete day of entertainment.
There is certainly no shortage of entertainment or sporting events for residents of Barrington Place, ensuring that there's always something exciting to see or do.
Health and Wellness
Barrington Place's location in Brentwood, Tennessee offers a wealth of health and wellness options for those who strive for a balanced lifestyle. For fitness enthusiasts, there are numerous state-of-the-art gyms and fitness centers nearby. The Brentwood Family YMCA is just a short drive away and offers a wide variety of programs and classes, from yoga and pilates to strength training and swimming. The facility also features a wellness center, a large outdoor pool, and a track for walking and running.
If personal training is more your speed, Boost FitClub is close by and offers a personalized fitness experience. With an emphasis on functional movement and performance training, they cater to individuals of all fitness levels. For those seeking a more zen approach to fitness, studios such as Hot Yoga Plus and Half Moon Yoga Healing offer a variety of yoga styles and wellness practices to keep you centered and flexible.
For outdoor activities, the neighborhood's proximity to several parks and green spaces is a significant advantage. Nearby Deerwood Arboretum and Nature Center, with its lovely walking trails, is a perfect place for a peaceful hike or run amidst nature. Similarly, Crockett Park, one of Brentwood's largest parks, features multiple athletic fields, hiking and biking trails, and an outdoor amphitheater for community concerts.
When it comes to nutrition, there are several health-focused eateries and grocery stores in the area. Whole Foods Market, known for its organic and natural foods, is located nearby in Cool Springs. In addition, local farmers' markets such as the Brentwood Farmer's Market offer fresh, locally-sourced produce and other artisanal products that support a healthy diet.
For healthcare services, the neighborhood is conveniently close to several top-tier medical facilities. Williamson Medical Center and Vanderbilt Health offer a wide range of medical services, from primary care to specialist consultations. Plus, there are several wellness clinics and holistic health centers, like Brentwood Wellness Chiropractic and Brentwood Acupuncture & Wellness, offering alternative healthcare options.
Living in Barrington Place means being surrounded by opportunities to maintain and enhance your well-being. With its wealth of fitness facilities, outdoor recreational spaces, and health-focused services, the area truly supports a healthy, balanced lifestyle.
Outdoor Lifestyle
Residents of Barrington Place, Brentwood are truly blessed when it comes to access to parks, nature, and a myriad of outdoor lifestyle options. One of the largest parks in Brentwood, Crockett Park, is nearby and it's a local favorite for a variety of reasons. It features an impressive network of walking and biking trails, several athletic fields, and even an outdoor amphitheater where you can enjoy community concerts in the warmer months.
Another gem in the area is the Deerwood Arboretum and Nature Center. This beautiful park boasts 27 acres of natural open spaces, featuring an arboretum, several species of wildlife, and a lovely lake. It's perfect for peaceful walks, bird watching, or simply unwinding with a good book under the shade of a tree.
If you're a fan of hiking or trail biking, you'll appreciate the convenience of the Brentwood Trail System. This expansive network of trails spans over 20 miles, offering a great opportunity for jogging, cycling, or a leisurely stroll. The trails wind through various parks, residential areas, and natural green spaces, providing varied and scenic routes for your outdoor activities.
For water lovers, the nearby Cumberland River offers a range of recreational activities. You can enjoy boating, kayaking, or fishing, or simply picnic by the river and take in the beautiful views. Plus, Brentwood's Parks & Recreation department organizes various activities and events throughout the year, from outdoor yoga classes to nature workshops, ensuring there's always something new and interesting to engage in.
For those who find peace on the fairway, the Nashville Golf & Athletic Club and the Brentwood Country Club offer exceptional golfing experiences, set amidst the picturesque Tennessee landscape. If tennis is your sport, there are several facilities in the area with well-maintained courts and even tennis instruction.
And let's not forget about the rich wildlife in the area. From the local parks to your own backyard, you'll often spot deer, rabbits, and a variety of bird species. It's a constant reminder of the harmonious coexistence of nature and suburban living in this charming Brentwood neighborhood.
All in all, the outdoor lifestyle near Barrington Place is truly enviable. With so many parks, nature areas, and outdoor recreational options, it's easy to lead an active, healthy life while staying close to nature.
Education
Barrington Place, Brentwood, TN, is a community that takes education seriously, and residents have access to an excellent selection of both public and private schools. The area is served by the Williamson County School District, which is known for its highly rated schools.
The local public schools, such as Scales Elementary, Brentwood Middle School, and Brentwood High School, are just a short distance from Barrington Place. These schools are recognized for their academic excellence, robust extracurricular programs, and dedicated staff. Brentwood High School, in particular, is highly acclaimed for its advanced placement program and boasts an impressive number of National Merit Semifinalists among its students.
There are also several top-rated private schools in the area. Brentwood Academy is a coeducational, independent, college-preparatory school for grades 6-12. It offers a challenging curriculum and a wide range of athletic and artistic activities. It is well-known for developing well-rounded students who excel academically, athletically, and artistically.
Montessori Academy is another fantastic private school option close to Barrington Place. Serving children from 18 months to 8th grade, Montessori Academy offers a unique, child-centered learning experience based on the educational philosophy of Dr. Maria Montessori. Here, children learn at their own pace in a cooperative and nurturing environment.
Currey Ingram Academy is also nearby and is a K-12 school that specializes in personalized learning strategies, helping students with learning differences realize their fullest potential. The school's sprawling 83-acre campus includes innovative learning facilities, athletic fields, and a performing arts center.
In addition to these schools, there are several high-quality preschools and daycare centers in the area for the younger kids. For example, Primrose School of Brentwood offers a nurturing and enriching environment for children from infant to kindergarten.
In short, whether you're seeking top-tier public education or prefer a private school setting, the area surrounding Barrington Place offers an impressive array of options. This commitment to quality education makes Barrington Place a great place to raise a family.
Shopping and Retail
The shopping and retail scene near Barrington Place, Brentwood, TN, offers a delightful mix of high-end boutiques, retail chains, and local artisanal shops. For a comprehensive shopping experience, residents can head over to CoolSprings Galleria. This large shopping mall features a wide range of stores, from fashion boutiques like Anthropologie and Madewell, to home goods stores like Pottery Barn and Williams Sonoma. The mall also boasts a number of popular dining options and a cinema for a complete shopping and entertainment experience.
For those who enjoy a more local shopping experience, the Hill Center Brentwood is a must-visit. This upscale, open-air shopping center houses a curated selection of boutiques, lifestyle shops, and restaurants. You'll find a mixture of popular brands like J. Crew and local treasures like Hot Pink, a boutique that offers a unique selection of clothing, jewelry, and home goods.
Brentwood's Town Center is also a popular shopping destination. Located at the intersection of Franklin Road and Maryland Way, it features a variety of stores, restaurants, and services, offering the convenience of having everything you need in one central location.
Farmers' markets are also a big draw in Brentwood, with the Brentwood Farmer's Market being a local favorite. Here, you can purchase fresh, locally-sourced produce, artisanal bread and cheese, and handcrafted goods, all while supporting local farmers and crafters.
For everyday needs, you'll find several grocery stores, including Trader Joe's, Publix, and Whole Foods, conveniently located near Barrington Place. And for home improvement needs, there's a Home Depot nearby, and the local Pella Windows & Doors is a go-to for home renovation projects.
With such an array of retail options at their fingertips, residents of Barrington Place are never far from anything they might need or want, whether it's the latest fashions, fresh groceries, or unique local products. The ease and convenience of shopping near Barrington Place truly enhances the lifestyle of its residents.
Business and Economy
The economy near Barrington Place in Brentwood, TN, is bolstered by a robust combination of businesses and industries, making the area a bustling economic hub. The area's proximity to Nashville - known as Music City - plays a significant role, with the music and entertainment industry contributing significantly to the local economy. You'll find a number of music-related businesses, including recording studios, talent agencies, and marketing firms in the area, offering employment opportunities and supporting the region's vibrant music scene.
Healthcare is another critical industry in this region. Brentwood is home to numerous healthcare companies and hospital corporations, such as HCA Healthcare, Universal Health Services, and Quorum Health. These organizations provide a wide range of health services and offer significant employment opportunities to locals and transplants alike.
Insurance and finance are other notable industries in the Brentwood area. Companies like Tractor Supply Company and LBMC, one of the Southeast's largest accounting and business consulting firms, have their headquarters in Brentwood. These companies contribute to the local economy and provide a significant number of jobs.
The retail sector also plays a vital role in supporting the local economy. The CoolSprings Galleria shopping mall, in addition to numerous shopping centers and independent stores, provides retail jobs, encourages consumer spending, and contributes to the local tax base.
Finally, the real estate industry is key to the area's economy. The high demand for homes in Brentwood, due to its excellent schools, attractive neighborhoods like Barrington Place, and high quality of life, has led to a thriving real estate industry with real estate agencies, construction companies, and home improvement businesses all playing a crucial role.
Barrington Place's strategic location in Brentwood offers its residents the benefits of living in an economically prosperous area. With its diverse mix of businesses and industries, the region offers ample job opportunities and supports a dynamic local economy.
Hotels and Lodging
When it comes to accommodations near Barrington Place in Brentwood, TN, visitors have several delightful options ranging from well-known hotel chains to charming bed and breakfasts.
A standout among the larger hotels is the Hilton Brentwood/Nashville Suites. This upscale all-suite hotel is well-regarded for its spacious accommodations, warm Southern hospitality, and convenient amenities like an indoor pool and an on-site restaurant. Its location also makes it a great base for exploring both Brentwood and the nearby Nashville area.
For those who prefer the convenience and familiarity of reliable chains, there's the Courtyard by Marriott Nashville Brentwood. This hotel offers modern rooms, a fitness center, and an outdoor pool. It also features a bistro serving breakfast and dinner, as well as Starbucks coffee.
Hyatt Place Nashville/Brentwood is another excellent option. It's a contemporary hotel known for its spacious rooms and 24/7 dining options. Plus, they offer a free shuttle service within a five-mile radius, adding an extra layer of convenience for their guests.
For a more homely feel, the Brentwood Bed and Breakfast is a lovely choice. This historic home, nestled on eight beautiful acres, offers a peaceful, charming retreat. Guests can choose from four unique suites and enjoy a sumptuous homemade breakfast each morning. The hosts' attention to detail and genuine hospitality make every stay special.
Another delightful bed and breakfast in the area is the Magnolia House, a historic Greek Revival home. Here, visitors can enjoy beautifully decorated rooms, delicious gourmet breakfasts, and the elegant and peaceful surroundings.
There's also a selection of rental homes and condos available through platforms like Airbnb and Vrbo, offering visitors the chance to live like a local during their stay.
With such a varied selection of lodging options, visitors coming to Barrington Place, whether for a brief visit or an extended stay, will easily find a comfortable place to rest and relax.
Travel and Transportation
When it comes to accessibility and transportation options, Barrington Place in Brentwood, TN, is ideally positioned. The community's proximity to major roadways and Nashville's bustling airport, as well as its access to public transit options, adds to the convenience and appeal of living in this charming area.
Nashville International Airport, the closest major airport, is approximately a 20-minute drive from Barrington Place, making it convenient for both business travel and welcoming out-of-town guests. The airport is served by numerous major airlines, offering direct flights to many U.S. cities and several international destinations.
For local travel within the area and to downtown Nashville, residents have access to the Metropolitan Transit Authority (MTA) bus service. Several bus routes pass through Brentwood, providing an affordable and environmentally-friendly option for commuting or exploring the local area.
If trains are more your speed, the Music City Star Commuter Rail has a station in nearby Nashville. Although it's a bit of a drive from Brentwood, it offers another option for getting around the wider region. The commuter train runs from Nashville to the east, making several stops along the way, and is a great option for avoiding traffic during peak hours.
And, of course, rideshare services like Uber and Lyft are readily available in Brentwood. Whether you're headed to the airport, the local shopping mall, or a night out in downtown Nashville, you can easily book a ride on your smartphone.
It's also worth mentioning that Brentwood's relatively compact size and well-designed roads make it a great area for biking. There are numerous bike lanes and trails around Barrington Place and throughout Brentwood, offering an enjoyable and active alternative to motorized transportation.
Overall, residents of Barrington Place have access to a range of transportation options that make navigating the local area, the commute to Nashville, or travel further afield both easy and efficient.