Autumn View, Brentwood, TN Homes for Sale
Autumn View, Brentwood, TN Property Listings
December 5, 2023
Rather speak with a local Autumn View, Brentwood real estate agent on the phone instead? Give us a call at
(615) 257-8317
for a free consultation. We look forward to helping you find the perfect home!
Autumn View

Home

s
Autumn View homes in Brentwood, Tennessee, epitomize elegance and luxury, reflecting a style that is both classic and modern. These residences, primarily constructed between 1990 and 2010, blend traditional architecture with contemporary aesthetics, resulting in a neighborhood that pays homage to its roots while also looking towards the future. Notably, the properties range in size from 2,000 to over 5,000 square feet, catering to a variety of family sizes and lifestyle needs. Many houses feature 3 to 5 bedrooms and 2 to 4 bathrooms, with expansive open floor plans that promote flow and function. Vaulted ceilings, hardwood flooring, gourmet kitchens, and generous master suites are common elements, providing homeowners with all the modern comforts and conveniences.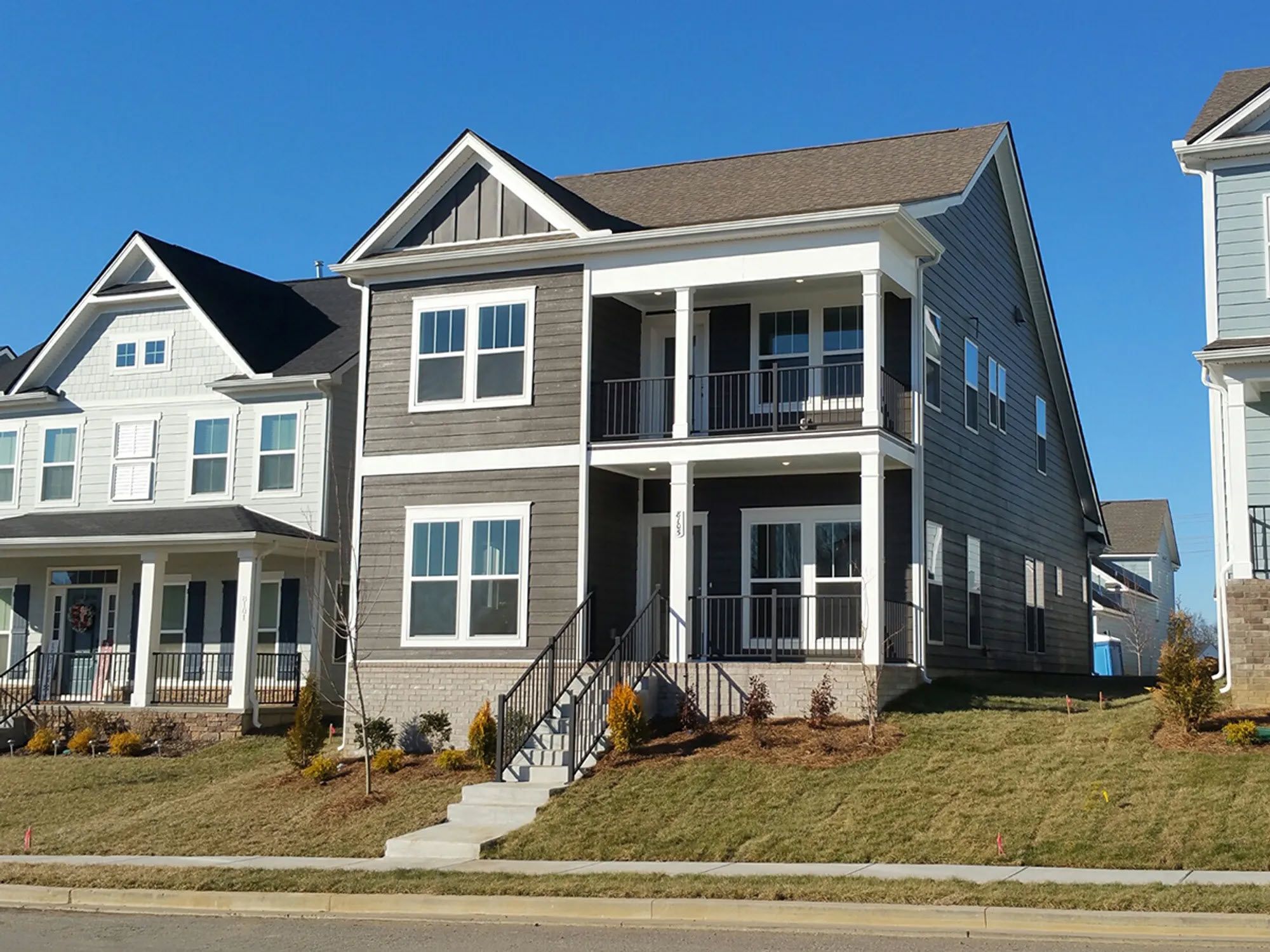 Autumn View properties also emphasize the harmony between indoor and outdoor living. Many homes are situated on sizeable lots, typically 0.3 to 0.5 acres, that are beautifully landscaped and offer ample space for gardening, outdoor entertaining, or simply relaxing under the Tennessee sky. Several houses boast features such as in-ground swimming pools, spacious decks, and covered patios, perfect for year-round enjoyment of the mild Tennessee climate. Furthermore, mature trees and green spaces are scattered throughout the neighborhood, enhancing the serenity and appeal of the area.
In addition to the stunning homes, Autumn View offers an exceptional sense of community. Residents share a common area with a community playground and green space, which is a hub for neighborhood activities and gatherings. The local homeowners association is active and engaged, often hosting community events that encourage social interaction and neighborliness.
Beyond the confines of the neighborhood, Autumn View's location in Brentwood ensures that residents have easy access to a wide array of amenities. Top-rated schools, upscale shopping destinations, fine dining establishments, and healthcare facilities are all within close proximity, making daily living convenient. Brentwood's extensive network of parks, trails, and recreational facilities are also just a short drive away, further enhancing the quality of life for Autumn View residents.
Overall, Autumn View offers a blend of luxury, convenience, and community spirit. Its beautiful homes, natural settings, and proximity to Brentwood's amenities make it an outstanding place to call home.
Similar Communities
Just a short drive away from Autumn View is the charming neighborhood of Owl Creek. Like Autumn View, Owl Creek homes offer a blend of traditional and modern designs, built primarily within the same time period of the 1990s to the 2010s. The homes here typically boast expansive floor plans, with sizes ranging from 2,500 to over 5,000 square feet. They come with a variety of architectural styles, from Tudor to Colonial, and even some custom designs that give the neighborhood a unique and varied aesthetic. Properties feature the same sort of upscale amenities, such as gourmet kitchens, spacious master suites, and hardwood flooring. The outdoor spaces are similarly generous, offering beautifully manicured lawns, mature trees, and several homes have personal pools and entertainment areas.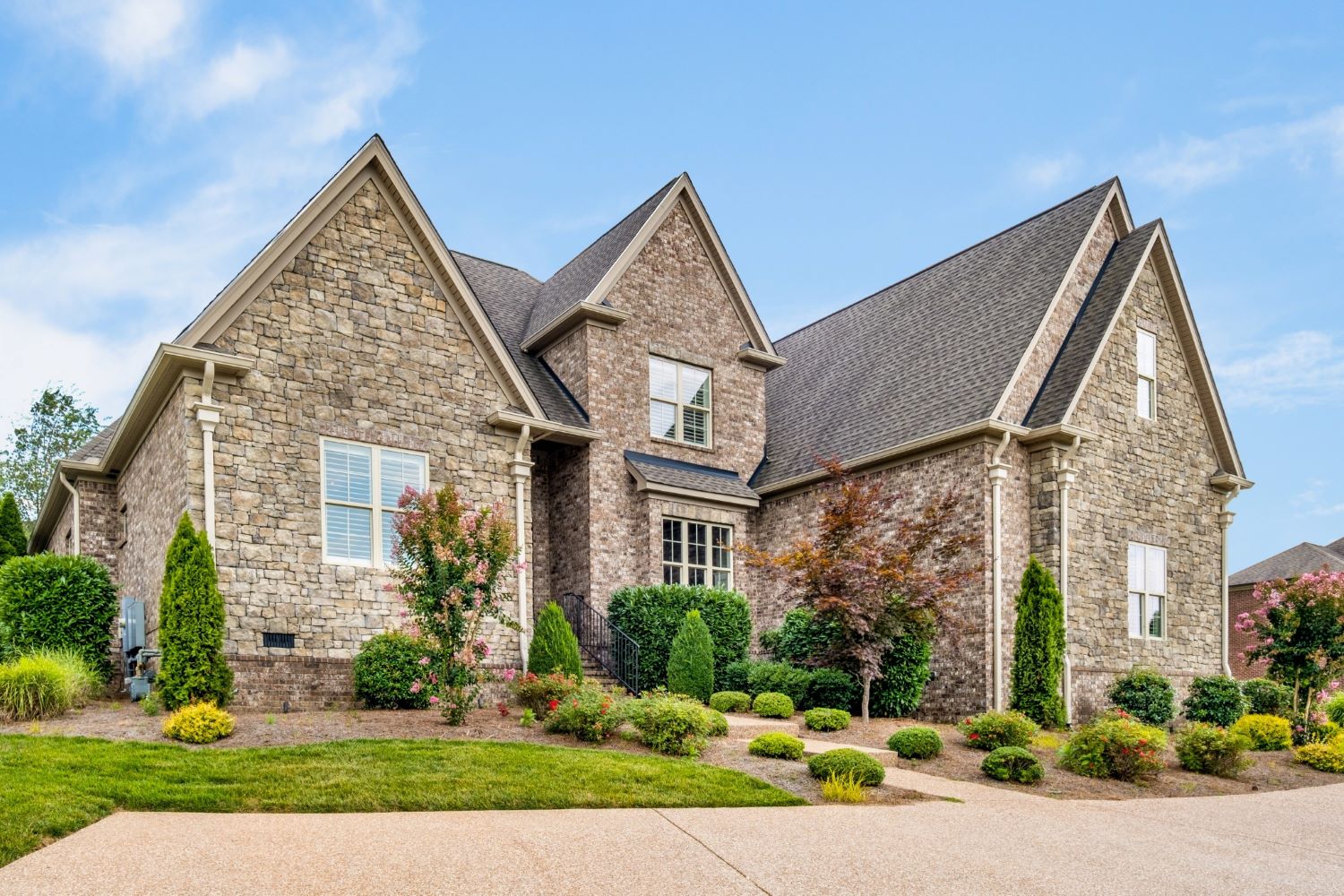 Another neighborhood of interest is Brenthaven, one of Brentwood's most expansive subdivisions, known for its larger lot sizes and classic homes. Brenthaven houses were primarily built in the 1960s to 1980s, but many have been renovated to meet modern expectations of luxury and comfort. Like Autumn View, the homes here come with large, open floor plans, often exceeding 3,000 square feet, and contain similar characteristics such as vaulted ceilings, hardwood floors, and large gourmet kitchens. The lots are spacious, typically ranging from half an acre to over an acre, providing residents with plenty of room for outdoor activities and privacy.
Closer to the heart of Brentwood, Raintree Forest offers a similar lifestyle with a touch of added convenience. The neighborhood, predominantly constructed in the late 1980s to early 2000s, is replete with custom homes that bear a striking resemblance to the luxurious properties in Autumn View. From the high ceilings and gourmet kitchens to the large master suites and inviting outdoor spaces, the homes in Raintree Forest offer a comparable level of luxury and comfort. In addition to its beautiful homes, Raintree Forest has a robust community vibe, with an active homeowners association that frequently organizes neighborhood events. Residents also enjoy access to a community pool, tennis courts, and a playground, not unlike the amenities found within Autumn View.
Finally, the neighborhood of Highland Park offers a similar price point and lifestyle to Autumn View. The homes, constructed mainly in the late 1990s and early 2000s, echo the architectural style and interior designs found in Autumn View. Residents enjoy luxurious features such as open floor plans, large kitchens, and well-appointed master suites. Outdoor living is also prioritized, with most homes boasting landscaped yards, patios, and some even featuring private pools. The community is well-established and offers a strong sense of camaraderie among its residents.
All these neighborhoods, like Autumn View, take advantage of Brentwood's top-rated schools, parks, and shopping destinations, as well as the city's safe and family-friendly atmosphere.
Food Scene
The dining scene near Autumn View, Brentwood is both diverse and delightful, offering a wide range of options from casual eateries to upscale dining experiences. Just a short drive away is Mere Bulles, a highly regarded local favorite located in an old historic manor. They serve up a mix of American and Southern comfort food with a gourmet twist. Whether you're looking for a spot to celebrate a special occasion or to enjoy a leisurely Sunday brunch, Mere Bulles' charming ambiance and delicious menu are sure to impress.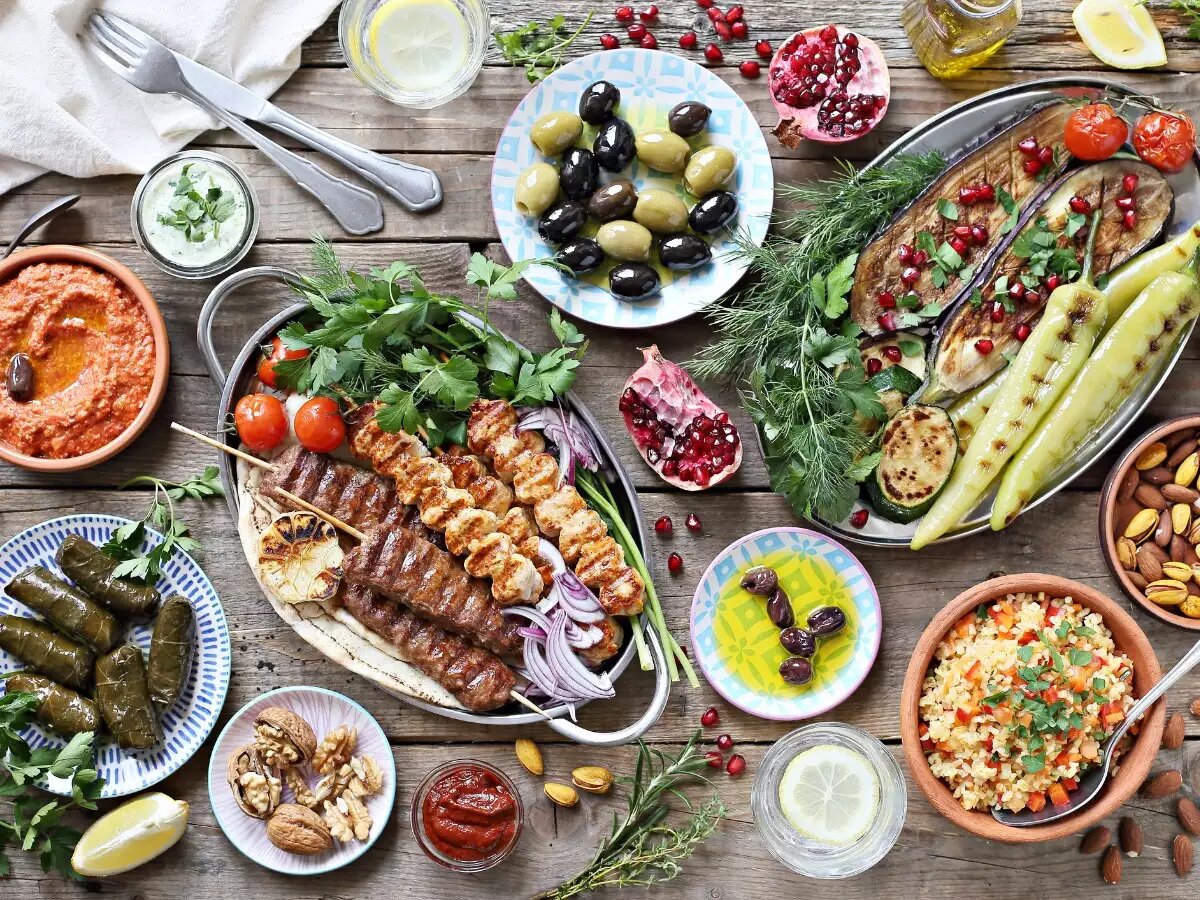 For those looking for international flavors, there's a fantastic selection too. Kalamata's is a popular choice for Mediterranean cuisine, serving authentic dishes in a cozy and relaxed setting. Their Greek salad, gyro plate, and baklava have a reputation for being some of the best in the area. Meanwhile, if sushi and Japanese cuisine are more your style, then a visit to Wild Ginger is a must. Known for its inventive sushi rolls and an extensive menu of Pan-Asian fare, it offers a chic, contemporary dining atmosphere.
For casual, down-home Southern fare, the Puffy Muffin is a neighborhood institution. Offering a variety of hearty sandwiches, salads, and soups, it's also famous for its bakery. The fresh muffins, cookies, and other pastries are all made from scratch daily. Then there's the local outpost of Martin's Bar-B-Que Joint, where the smell of smoked meats fills the air and the pulled pork and ribs are legendary throughout Tennessee.
Of course, when it comes to dining in Brentwood, one can't forget the array of upscale choices. The Cork & Cow is a fine-dining establishment that specializes in steaks and artisanal cocktails. It offers an extensive wine list, creating a sophisticated yet comfortable dining experience. For a farm-to-table experience, Harvest at Homestead is located on a historic property and serves dishes made from locally sourced ingredients in a rustic-chic setting.
With such a diverse and dynamic dining scene near Autumn View, Brentwood, residents are spoiled for choice. The area caters to a range of culinary tastes and preferences, making every meal an opportunity for a new gastronomic adventure.
Entertainment
If you're seeking entertainment and sporting events near Autumn View, Brentwood, you'll find an assortment of exciting options. For starters, Brentwood is just a short drive from downtown Nashville, famously known as "Music City." Home to world-class concert venues like the Grand Ole Opry House, Ryman Auditorium, and Bridgestone Arena, Nashville hosts an array of musicians ranging from country to rock, pop, and blues. Whether you're in the mood for a small intimate concert or a large stadium show, you'll find it all in Nashville.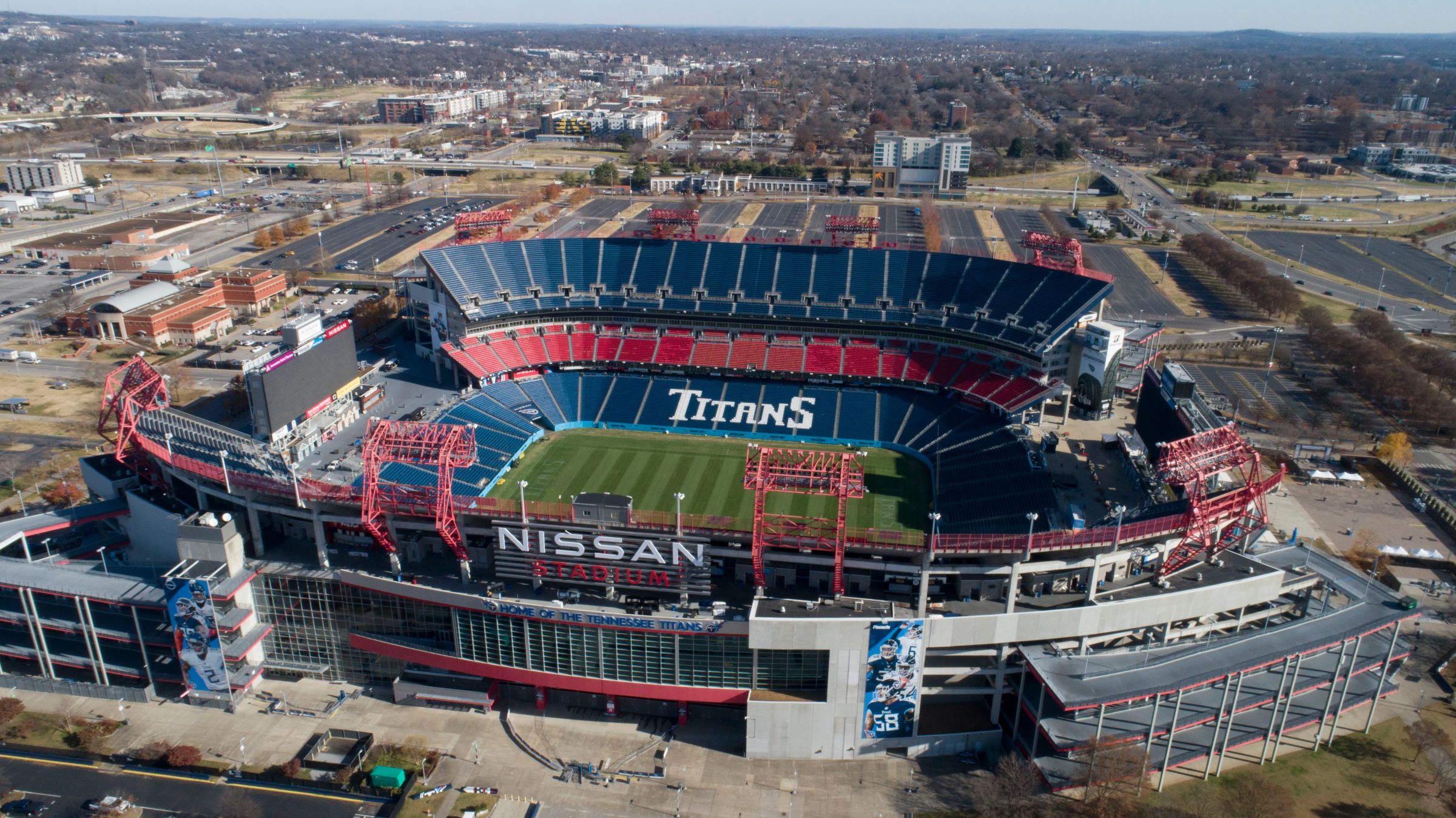 For sports fans, the options are just as enticing. Nashville is home to several professional sports teams. The Tennessee Titans (NFL) play at Nissan Stadium, providing thrilling football action in the fall and winter months. If you're more of a hockey fan, the Nashville Predators (NHL) play at Bridgestone Arena. The atmosphere is electric, and attending a game is a fantastic way to spend an evening.
Closer to Brentwood, there's the A-Game Sportsplex, which offers a variety of sports leagues and classes, including hockey, soccer, and volleyball. It's a great spot for both kids and adults to stay active and engage in some friendly competition.
For those who appreciate a round of golf, the Brentwood Country Club features a lush, 18-hole course that is both challenging and enjoyable for golfers of all skill levels. The Club also hosts a variety of tournaments and social events throughout the year, offering another avenue for entertainment.
Cinephiles aren't left out either. There are several movie theaters in the Brentwood area, including AMC Thoroughbred 20, which offers a mix of blockbuster hits and indie films. And for those who enjoy live performances, the Towne Centre Theatre showcases local talent in a variety of plays and musicals.
With all these options and more, the area around Autumn View offers a wealth of entertainment and sporting events to keep residents entertained throughout the year. Regardless of individual preferences, there's truly something for everyone.
Health and Wellness
Autumn View residents are fortunate to have a wealth of health and wellness options nearby that cater to a variety of needs and interests, making it easier than ever to maintain a balanced and healthy lifestyle. There are several comprehensive healthcare facilities in Brentwood and the surrounding areas, including the renowned Vanderbilt Health and Williamson Medical Center. These facilities offer a range of medical services, from routine check-ups to specialized care.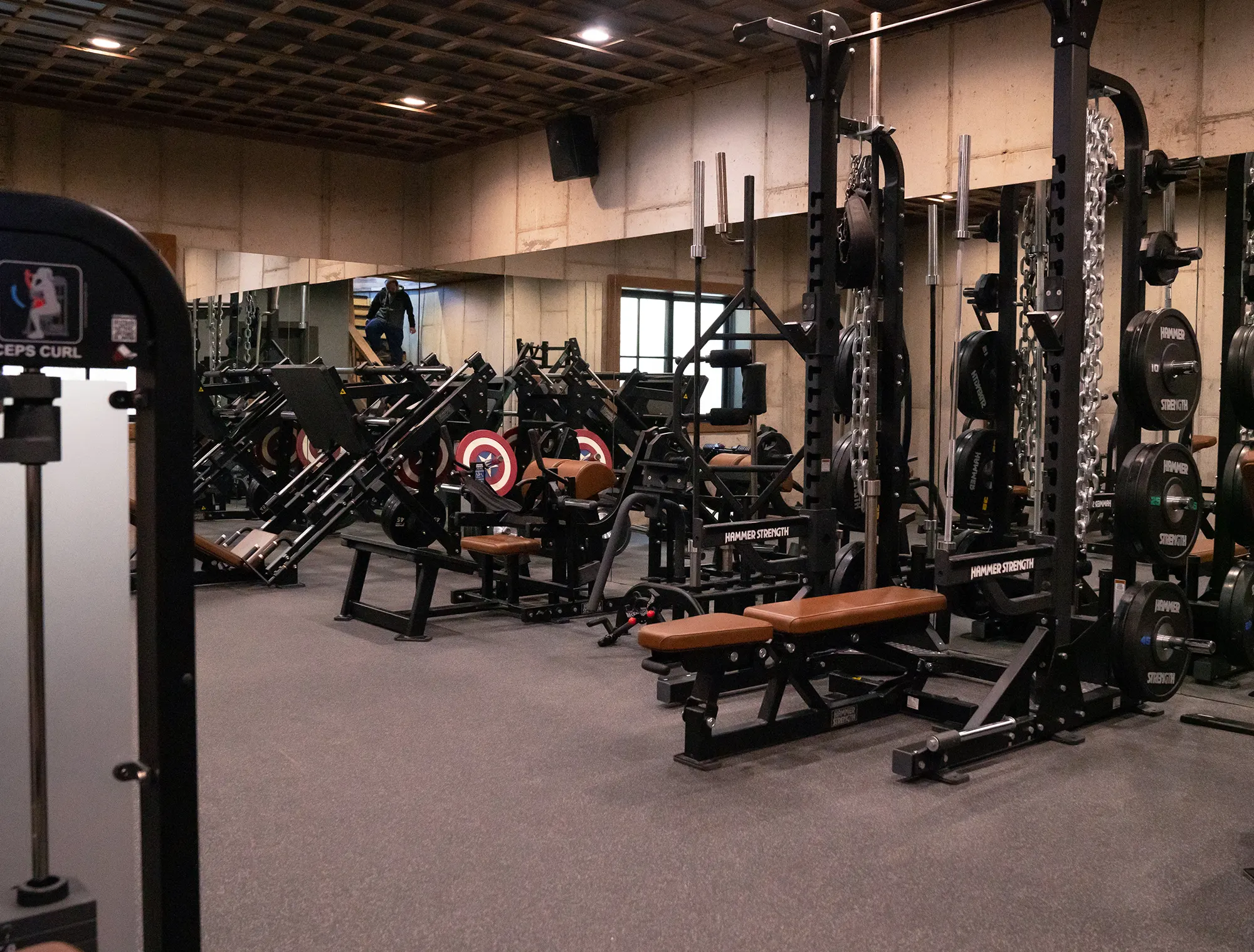 For those who enjoy keeping fit through physical activity, Brentwood is home to a variety of fitness facilities. The Brentwood Family YMCA, for instance, offers a wide array of fitness classes, a large gym, swimming facilities, and even wellness programs for all ages. If you prefer a more specialized workout routine, Orange Theory Fitness provides high-intensity training, and Pure Barre offers a unique blend of ballet, pilates, and yoga.
Brentwood's extensive park system also greatly contributes to the opportunities for a healthy lifestyle. With over a dozen parks in the area, there are numerous hiking trails, cycling routes, and walking paths to explore. The Marcella Vivrette Smith Park, the largest in Brentwood, offers over six miles of rugged trails for hiking, as well as historic landmarks. Meanwhile, the River Park offers a beautiful space for a leisurely walk or run, with a well-maintained trail system that links up with the Brentwood Library and the YMCA.
Nutrition is another crucial aspect of wellness, and the area around Autumn View doesn't disappoint. There are several health food stores, including Whole Foods and Fresh Market, where residents can find a vast selection of organic, gluten-free, and other health-conscious products. For fresh, locally sourced produce, the Brentwood Farmer's Market is a popular choice among locals, operating from spring through fall.
For mental and spiritual wellness, Brentwood hosts a multitude of yoga studios, meditation centers, and wellness spas. Studios like Half Moon Yoga Healing and Brentwood Yoga Center offer a variety of classes for beginners and advanced practitioners alike. These options, along with numerous massage and wellness spas in the area, provide residents with ample opportunity to de-stress and focus on their mental wellbeing.
Overall, Autumn View's proximity to such a broad range of health and wellness resources provides residents with everything they need to lead a healthy, balanced lifestyle.
Outdoor Lifestyle
Living in Autumn View, Brentwood, TN means being surrounded by numerous opportunities to enjoy the great outdoors. Brentwood's commitment to preserving its natural beauty can be seen in its expansive parks system, which includes more than a dozen parks and several miles of biking and hiking trails.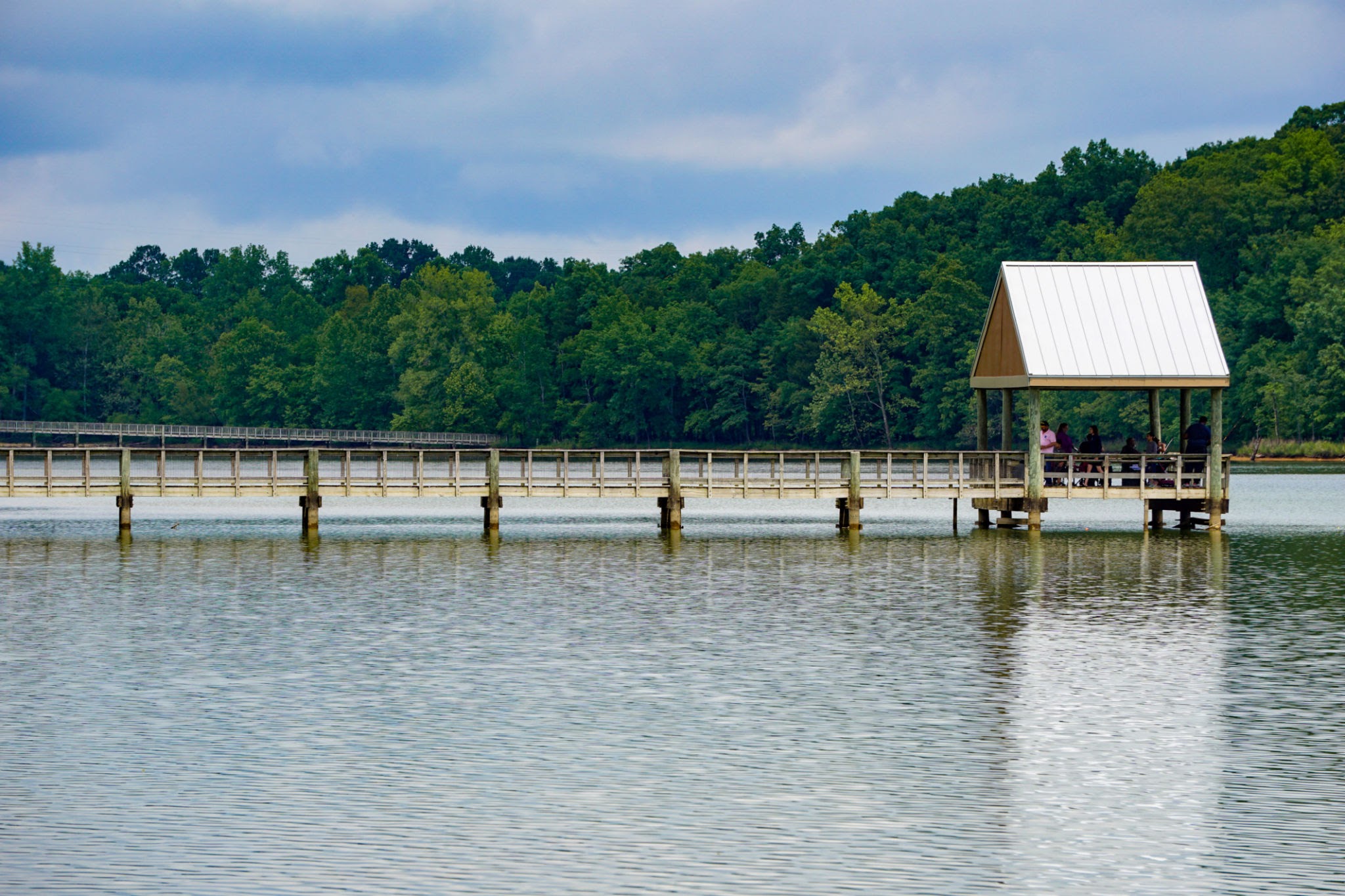 A local favorite is the Marcella Vivrette Smith Park, the city's largest park covering over 320 acres. It's a haven for hikers, boasting more than six miles of trails that wind through lush woods and rolling hills, offering a peaceful retreat from the hustle and bustle of everyday life. The park is also home to the historic Ravenswood Mansion, a beautiful site to explore or to just sit and enjoy the stunning views.
Another gem is the Deerwood Arboretum and Nature Center. This park showcases a wide variety of tree species, as well as the wildlife that inhabit them. It has a beautiful lake, several walking trails, and educational signs throughout. It's an ideal spot for nature lovers, bird watchers, and anyone interested in learning more about Tennessee's flora and fauna.
For residents interested in more active outdoor pursuits, the city's extensive bike trail system offers ample opportunity to get outside and get moving. The Brentwood Greenway, for example, is a series of trails that run alongside major roads, connecting various parks and facilities throughout the city. It's popular among cyclists, runners, and walkers alike.
If you're into golf, the Brentwood Country Club provides an 18-hole course with gorgeous, tree-lined fairways and meticulous landscaping. It's the perfect place to enjoy a round of golf on a sunny Tennessee day.
Lastly, if water-based activities appeal to you, the nearby Percy Priest Lake offers a great escape. It's a popular spot for boating, fishing, and even swimming. It also has several picnic areas and campgrounds, making it a perfect spot for a family outing or a weekend getaway.
In essence, the area surrounding Autumn View offers an abundance of opportunities to connect with nature and embrace an active, outdoor lifestyle. From peaceful walks through tranquil parks to vigorous bike rides or relaxing rounds of golf, there's something for everyone to enjoy.
Education
Autumn View, Brentwood, TN, is located within one of the top-rated school districts in the state, the Williamson County School District, which is well-regarded for its exceptional academics, arts, and athletics programs. On the public school front, younger children in Autumn View typically attend either Kenrose Elementary or Crockett Elementary, both of which consistently receive high ratings for their strong academic programs and dedicated teachers.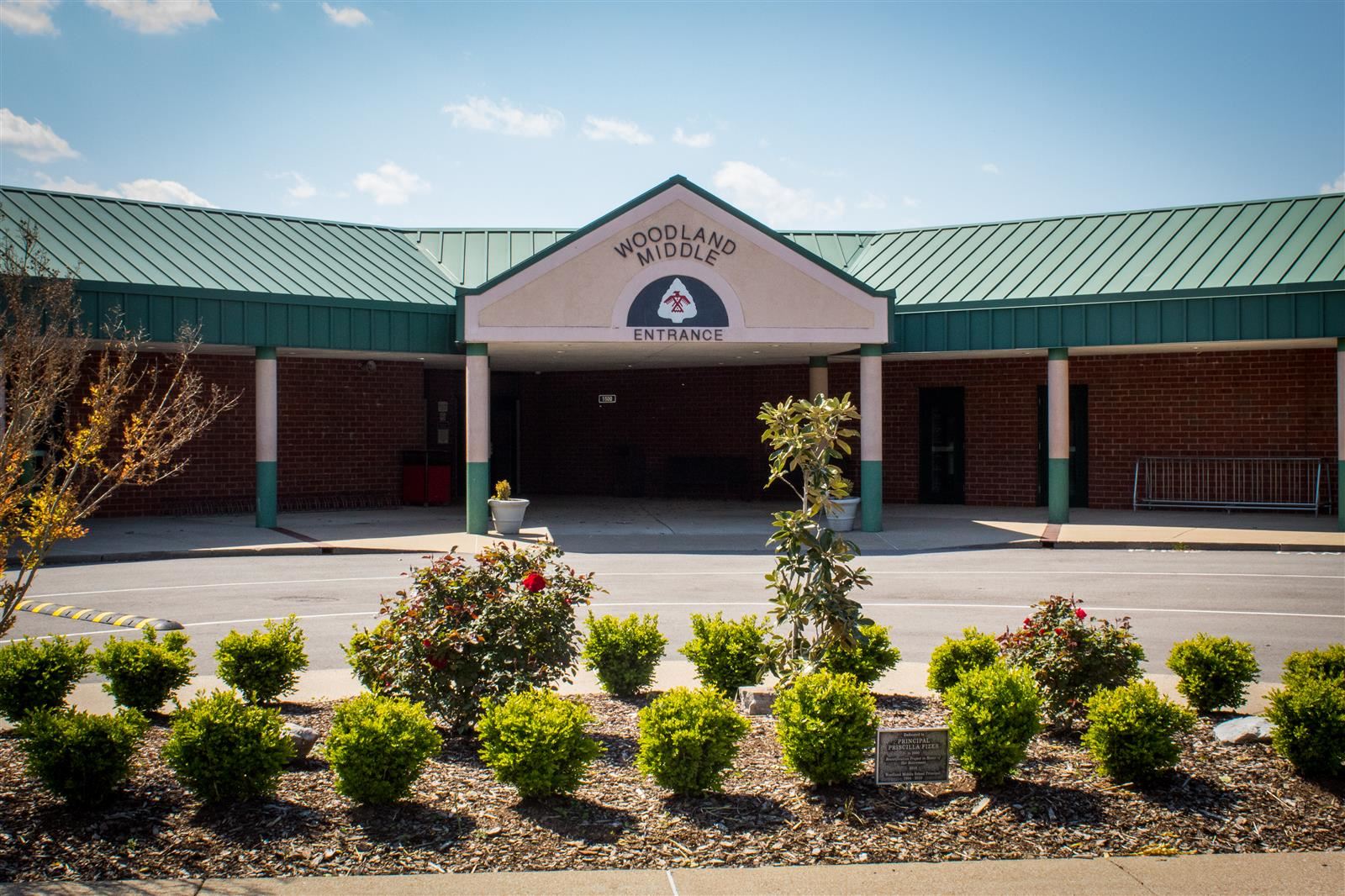 For middle school, students typically transition to Woodland Middle School, which has also been recognized for its excellent academic programs and highly qualified teaching staff. When it comes to high school, Ravenwood High School is often the school of choice. It's renowned for its rigorous curriculum, high college acceptance rates, and robust offering of extracurricular activities, including a highly successful athletics program.
Beyond the high-quality public schools, residents of Autumn View also have access to some excellent private schools. Brentwood Academy is a well-respected private institution that offers a challenging curriculum from grades 6 through 12. Its emphasis on character development and leadership, in addition to its robust academic and athletics programs, make it a popular choice.
Just a short drive away, there's also the prestigious Ensworth School, which is known for its rigorous college-preparatory curriculum and strong arts and athletics programs. Another notable private school in the area is the Montessori Academy, which offers a unique, student-centered approach to learning for students from preschool through 8th grade.
In addition to these traditional educational options, Brentwood also has resources for homeschooling families and a selection of high-quality preschools and early education programs. Whether families are seeking public or private education, or alternative educational settings, they'll find a variety of strong options in the Brentwood area.
Shopping and Retail
The area surrounding Autumn View, Brentwood, TN offers a delightful array of shopping and retail options, making it a fantastic spot for anyone who enjoys a bit of retail therapy. You'll find a great mix of major retailers, boutique stores, and unique local businesses that cater to a wide range of shopping needs.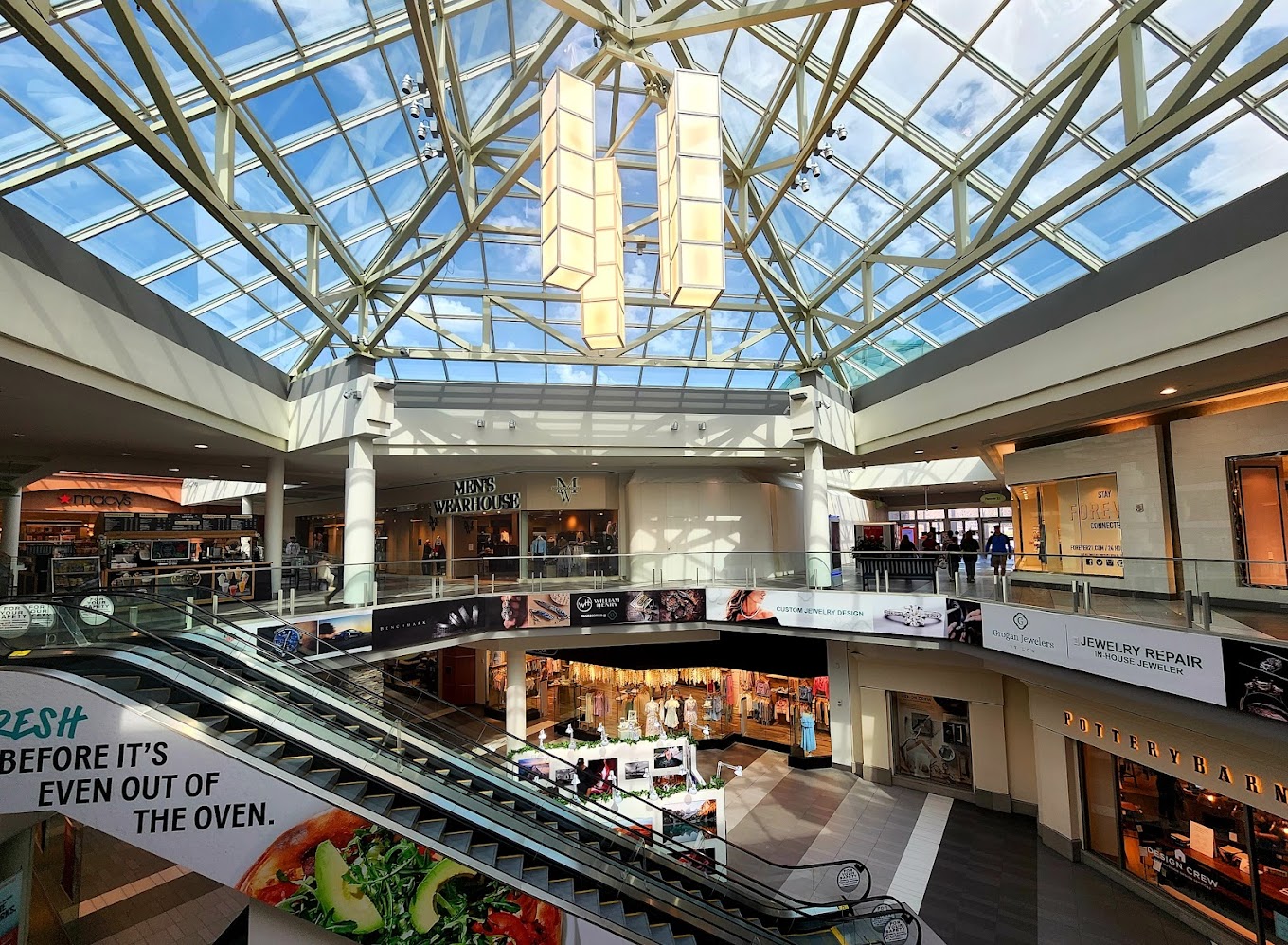 Brentwood's Hill Center is a premier local shopping destination, offering a blend of national chains and local boutiques. Here, you'll find popular brands like Anthropologie and Whole Foods, as well as locally owned shops offering everything from fine jewelry to home goods. The open-air shopping center also hosts community events, adding to the lively atmosphere.
Just a short drive away, the CoolSprings Galleria in Franklin is a large shopping mall that features over 150 stores, including well-known brands like Apple, Macy's, and H&M. The Galleria is also home to a variety of restaurants and a large food court, making it an ideal place for a full day of shopping and dining.
For those looking for more unique and boutique shopping options, the Historic Downtown Franklin area is a treasure trove. It's filled with independent shops selling a range of goods, from handcrafted jewelry and apparel to antiques and home décor. The charming, walkable downtown area also frequently hosts art walks and festivals, further enhancing the shopping experience.
Of course, for daily necessities, the area around Autumn View is dotted with a variety of convenient options, such as grocery stores like Publix and Kroger, as well as major retailers like Target. Additionally, there are several pharmacies, home improvement stores, and other essential services in close proximity.
With so many shopping and retail options nearby, residents of Autumn View can easily find whatever they need or want, whether it's the latest fashion, a unique gift, or daily necessities.
Business and Economy
The area around Autumn View, Brentwood, TN, benefits from a diverse and robust local economy, underpinned by a variety of key industries and businesses. Its proximity to Nashville, known as the "Music City," makes it a hub for the music industry, housing many record labels, music publishers, and recording studios. However, Brentwood's local economy is far from one-dimensional.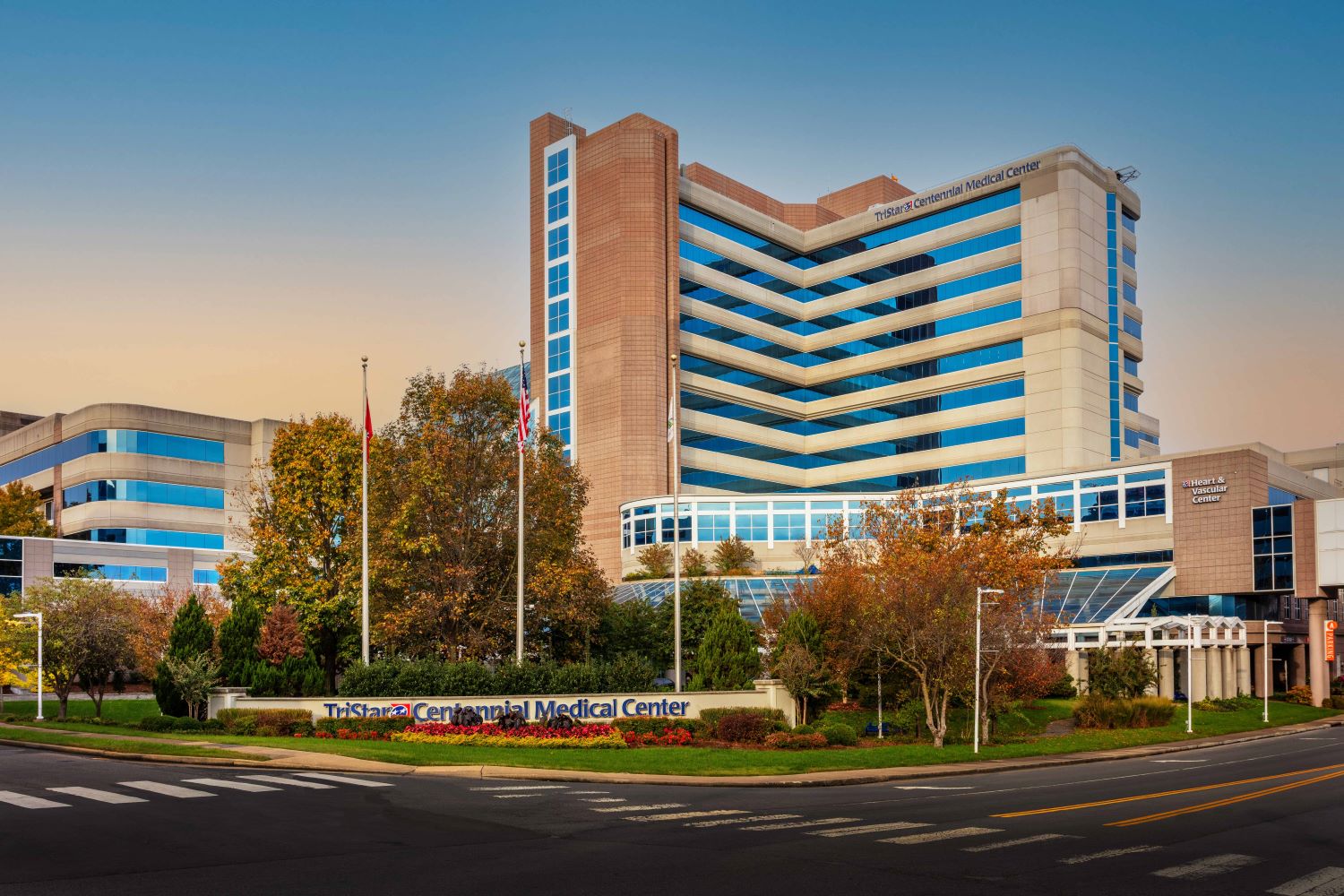 One of the largest industries in the area is healthcare. Brentwood is home to several major healthcare companies, including HCA Healthcare, Community Health Systems, and LifePoint Health, which provide a significant number of jobs in the area. These companies, along with the numerous hospitals and health clinics, have contributed to making the greater Nashville area known as the "Healthcare Industry Capital" of the U.S.
In addition to healthcare, the finance and insurance sector is another key player in the local economy. Companies such as Nissan Financial Services and LBMC, one of the top professional business service solutions firms in the Southeast, are located here, adding to the diverse economic landscape.
Brentwood also enjoys a strong presence in the retail sector, thanks in part to the numerous shopping centers and retail stores in the area. Not only do these establishments cater to the shopping needs of residents, but they also provide ample employment opportunities.
The local economy is further bolstered by a strong entrepreneurial scene. The Nashville area has a growing reputation as a hub for tech startups, and the spill-over into Brentwood has led to an increase in small businesses and start-ups in the area.
Given this diverse economic landscape, residents of Autumn View are within easy reach of a wide array of job opportunities. Whether you're in the healthcare field, finance, retail, or looking to join a start-up, you're likely to find a wealth of opportunities in and around Brentwood.
Hotels and Lodging
There's a wonderful array of hotels, lodgings, and "bed and breakfast" options near Autumn View, Brentwood, TN, catering to visitors with different tastes and preferences. These range from luxurious hotels and quaint bed and breakfast inns to budget-friendly lodgings, ensuring that guests to the area can find the perfect place to rest and recharge.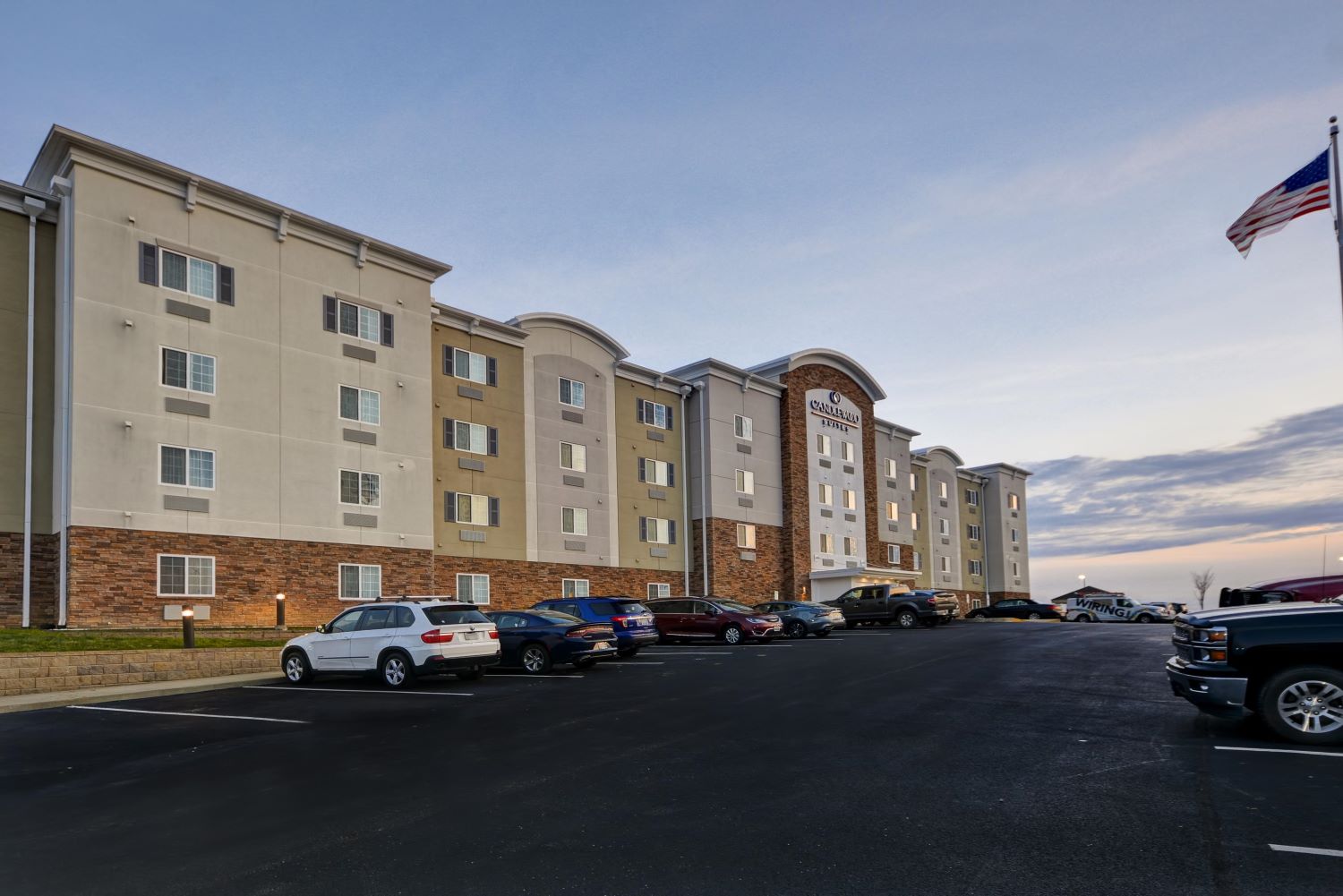 For those seeking a touch of luxury, the Hilton Brentwood/Nashville Suites offers comfortable rooms, an on-site restaurant, and an indoor pool. It's perfect for those who want a bit of pampering during their stay. Similarly, the Hyatt Place Nashville/Brentwood combines modern comfort with southern charm, featuring spacious rooms and a convenient location close to several of Brentwood's attractions.
For travelers who prefer a more intimate, homely experience, there's the Brentwood Bed and Breakfast. This charming B&B is housed in a beautifully restored historic home and offers a peaceful retreat from the hustle and bustle. Each room is unique and tastefully decorated, and guests are treated to a delicious homemade breakfast each morning.
Another noteworthy option is the Candlewood Suites Nashville-Brentwood, which offers a more budget-friendly choice without compromising on comfort. Each suite features a fully-equipped kitchen, making it a great option for longer stays or for those who prefer to self-cater.
There's also the Extended Stay America - Nashville - Brentwood, which as the name suggests, is ideal for longer-term visitors. With fully equipped kitchens and on-site laundry facilities, it provides a home away from home.
In addition, with the vibrant city of Nashville just a short drive away, visitors also have easy access to a wide range of hotels and accommodations that the city has to offer. From boutique hotels and luxury resorts to cozy inns and budget-friendly lodgings, there's something for everyone.
No matter the reason for your stay or your budget, you're sure to find the perfect place to rest your head in or around Brentwood. With warm southern hospitality and a variety of accommodations to choose from, your stay, whether long or short, is bound to be enjoyable.
Travel and Transportation
Traveling to and from Autumn View, Brentwood, TN is a breeze, thanks to its proximity to major transportation hubs and a range of public transportation options. The community is located just 20 miles south of the Nashville International Airport, making air travel incredibly convenient for residents. This major airport provides a wide range of domestic flights, as well as several international connections, catering to both business and leisure travelers.

The local public transportation is primarily provided by the Nashville Metropolitan Transit Authority (MTA), which operates a network of bus routes throughout the greater Nashville area. While public transportation within Brentwood itself is limited, there are several MTA bus lines that run along the outskirts of the city, providing connections to downtown Nashville and other nearby areas.
For residents who commute to downtown Nashville for work or entertainment, the I-65 interstate highway provides a direct and convenient route. During non-peak hours, the drive can take as little as 20 minutes. Additionally, the city of Brentwood operates a "Brentwood Bound" shuttle service that provides transportation to specific events in Nashville, adding another convenient option for getting into the city.
For those who prefer a more active mode of transport, Brentwood's extensive system of bike lanes and sidewalks offer a great way to get around locally, and they also link to the greater Nashville area's greenway system.
Ride-hailing services like Uber and Lyft are also popular in the area, providing easy and convenient transportation options at the tap of a button. These services can be especially useful for travel to and from the airport or for nights out in Nashville.
In summary, whether you're catching a flight, commuting to work, or simply exploring the local area, the various transportation options near Autumn View, Brentwood, TN make it easy to get where you need to go.