Arden Woods, Brentwood, TN Homes for Sale
Arden Woods, Brentwood, TN Property Listings
December 5, 2023
$1,800,000
Med. List Price
Rather speak with a local Arden Woods, Brentwood real estate agent on the phone instead? Give us a call at
(615) 257-8317
for a free consultation. We look forward to helping you find the perfect home!
Arden Woods Homes
Arden Woods, nestled in the heart of Brentwood, Tennessee, is an idyllic residential neighborhood renowned for its beautiful, sprawling homes that embody both classic and modern architectural styles. The homes in this neighborhood are predominantly spacious, each equipped with at least four bedrooms and accompanying bathrooms, showcasing comfort and luxury in equal measure. High ceilings, grand entryways, open floor plans, and expansive kitchens feature prominently, lending an air of sophistication and warmth that complements Brentwood's southern charm. Expansive windows are a common feature, inviting an abundance of natural light that illuminates the intricate interior designs, while also providing breathtaking views of the neighborhood's lush landscapes.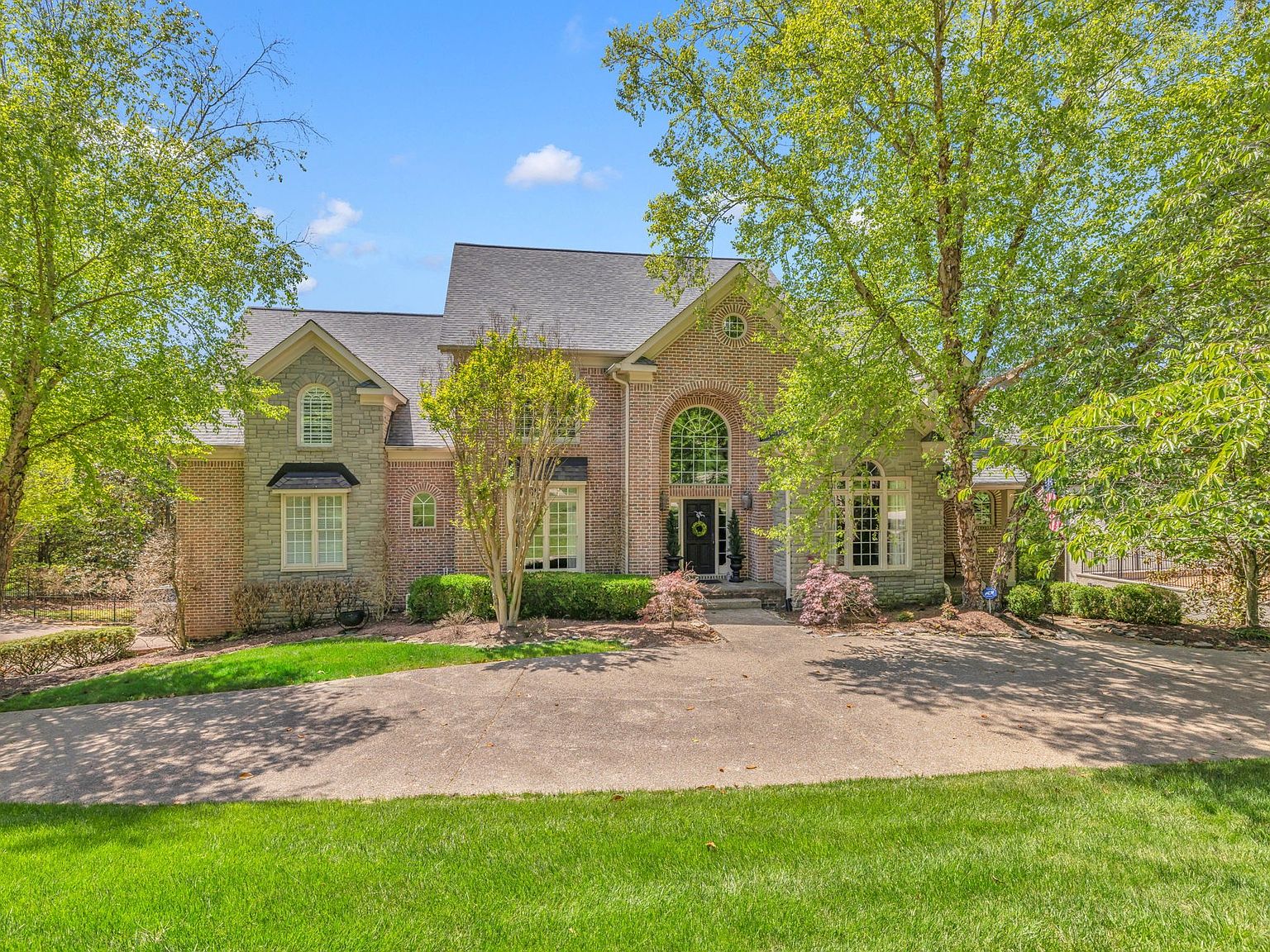 The exterior of the homes is as captivating as the interiors, with large, manicured lawns that provide ample outdoor space for family gatherings, picnics, or just a peaceful evening under the stars. Many homes also boast personal amenities like outdoor patios, swimming pools, and barbecue areas that facilitate a seamless blend of indoor and outdoor living. These homes, set in generously proportioned plots, ensure a level of privacy for residents, while the tree-lined streets and meticulously planned landscaping enhance the overall aesthetic appeal of the neighborhood.
Beyond the individual homes, the Arden Woods community presents an array of shared amenities and facilities that foster a strong sense of community among residents. There are multiple parks interspersed throughout the neighborhood, equipped with play areas and walking trails that encourage active outdoor living. These green spaces serve as common meeting grounds, where residents can engage in recreational activities, fostering a close-knit community atmosphere.
The Arden Woods neighborhood is also conveniently located near top-rated schools, a multitude of shopping centers, and a variety of restaurants. Quality education is within reach with schools like Edmondson Elementary, Brentwood Middle, and Brentwood High situated nearby, making it a favored choice among families. A short drive away is the Brentwood Country Club and the Deerwood Arboretum, adding to the variety of leisure options available.
The town of Brentwood itself encapsulates the perfect blend of small-town charm and the amenities of a larger city. The city's low crime rate, coupled with a strong emphasis on community-focused events and activities, contribute to a safe, vibrant living environment. Overall, Arden Woods represents an ideal blend of elegance, comfort, and community, making it an appealing choice for those seeking a tranquil suburban life without compromising on accessibility and convenience.
Similar Communities
Just a stone's throw from Arden Woods is the desirable community of Annandale, offering homes that similarly harmonize Southern elegance with modern amenities. Similar to Arden Woods, Annandale is known for its grand homes, often featuring four or more bedrooms, lavish master suites, and gourmet kitchens fitted with top-of-the-line appliances. Many residences in Annandale also incorporate outdoor living spaces complete with patios, grilling stations, and swimming pools, a nod to the quintessential Tennessee lifestyle of indoor-outdoor living. From the tree-lined boulevards to the green parks and the central pond, the Annandale neighborhood fosters a sense of tranquility and community engagement, akin to the atmosphere found in Arden Woods.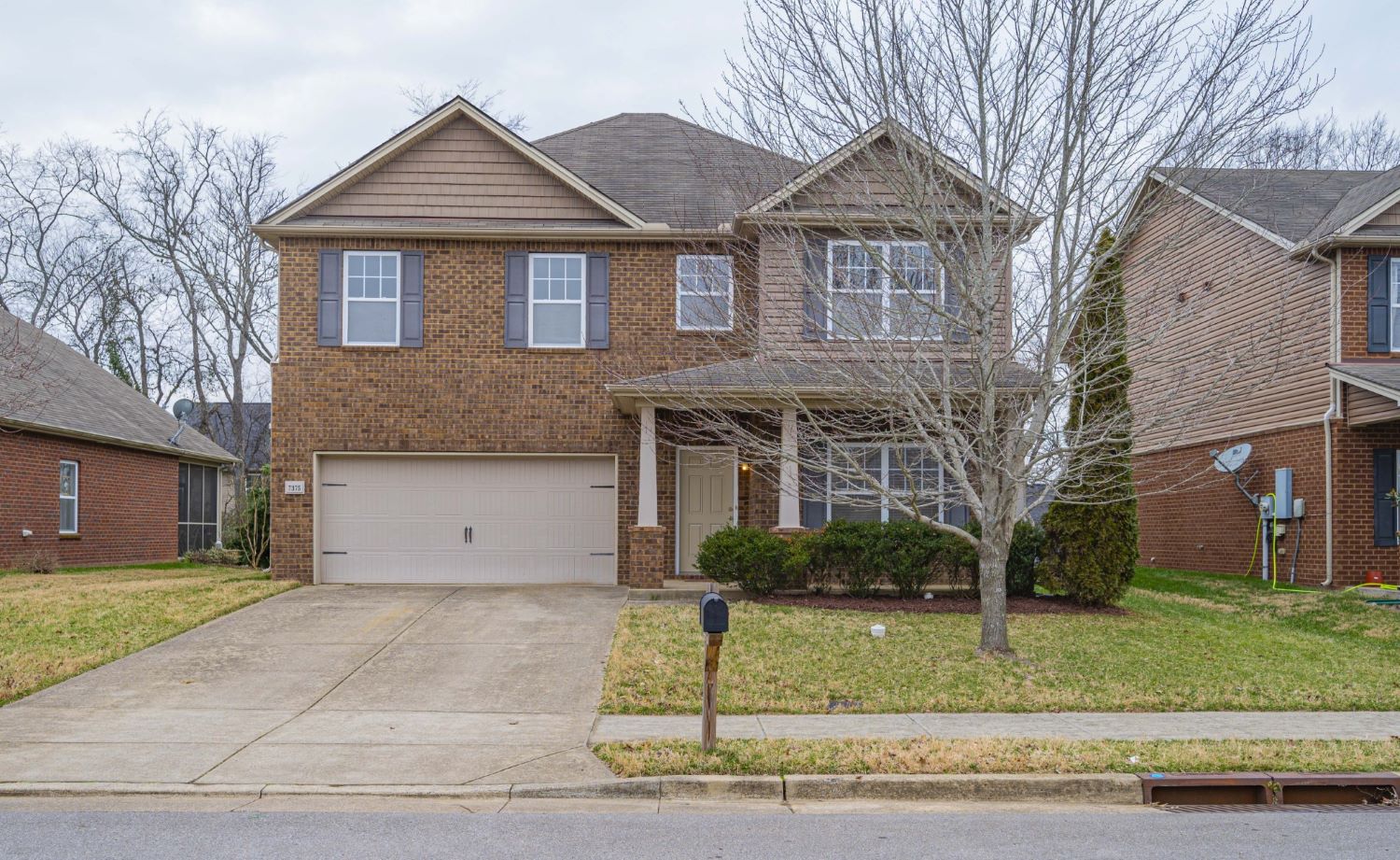 Another notable neighborhood with comparable characteristics to Arden Woods is Raintree Forest. Situated in the rolling hills of Brentwood, Raintree Forest is an established neighborhood that boasts of brick and stone homes displaying both contemporary and traditional architectural styles. The homes here are similar in size and price point to those in Arden Woods, featuring well-appointed interiors, large kitchens, and comfortable outdoor living spaces. Raintree Forest distinguishes itself with its dedicated green spaces, walking trails, and a recreation center complete with tennis courts and a swimming pool, facilitating an active lifestyle for its residents.
Governors Club, one of Brentwood's premier gated communities, also aligns with the Arden Woods' niche of luxury and elegance. While Governors Club homes might be slightly higher in price, they share the sprawling size, the intricacy of design, and the high-end finishings found in Arden Woods homes. This neighborhood is renowned for its custom-built homes, an 18-hole championship golf course, and a grand clubhouse, offering a lifestyle that embodies both luxury and community spirit.
Yet another similar neighborhood is Tuscany Hills, a relatively new community where the homes are as diverse in style as they are similar in quality to those in Arden Woods. From English Tudor to Mediterranean influences, the homes in Tuscany Hills display architectural variety without sacrificing the high standard of construction and luxurious finishes. Families in Tuscany Hills benefit from shared amenities such as a neighborhood swimming pool, a playground, and walking trails, fostering an environment conducive to active living and community interaction.
All these neighborhoods, like Arden Woods, are located in Brentwood and share its charm and convenience, being situated near reputable schools, shopping centers, and recreational facilities. Each neighborhood, while having its unique elements, embodies a similar commitment to luxurious living, strong community ties, and an idyllic suburban lifestyle.
Food Scene
When it comes to dining options near Arden Woods, residents certainly have an exciting array to choose from. Let's start with local favorite Wild Iris, a restaurant known for its cozy, welcoming ambiance and a menu that fuses Southern comfort food with an innovative twist. You can't go wrong with their classic shrimp and grits or the herb-crusted rack of lamb. They also offer an impressive list of wines that perfectly complement their dishes.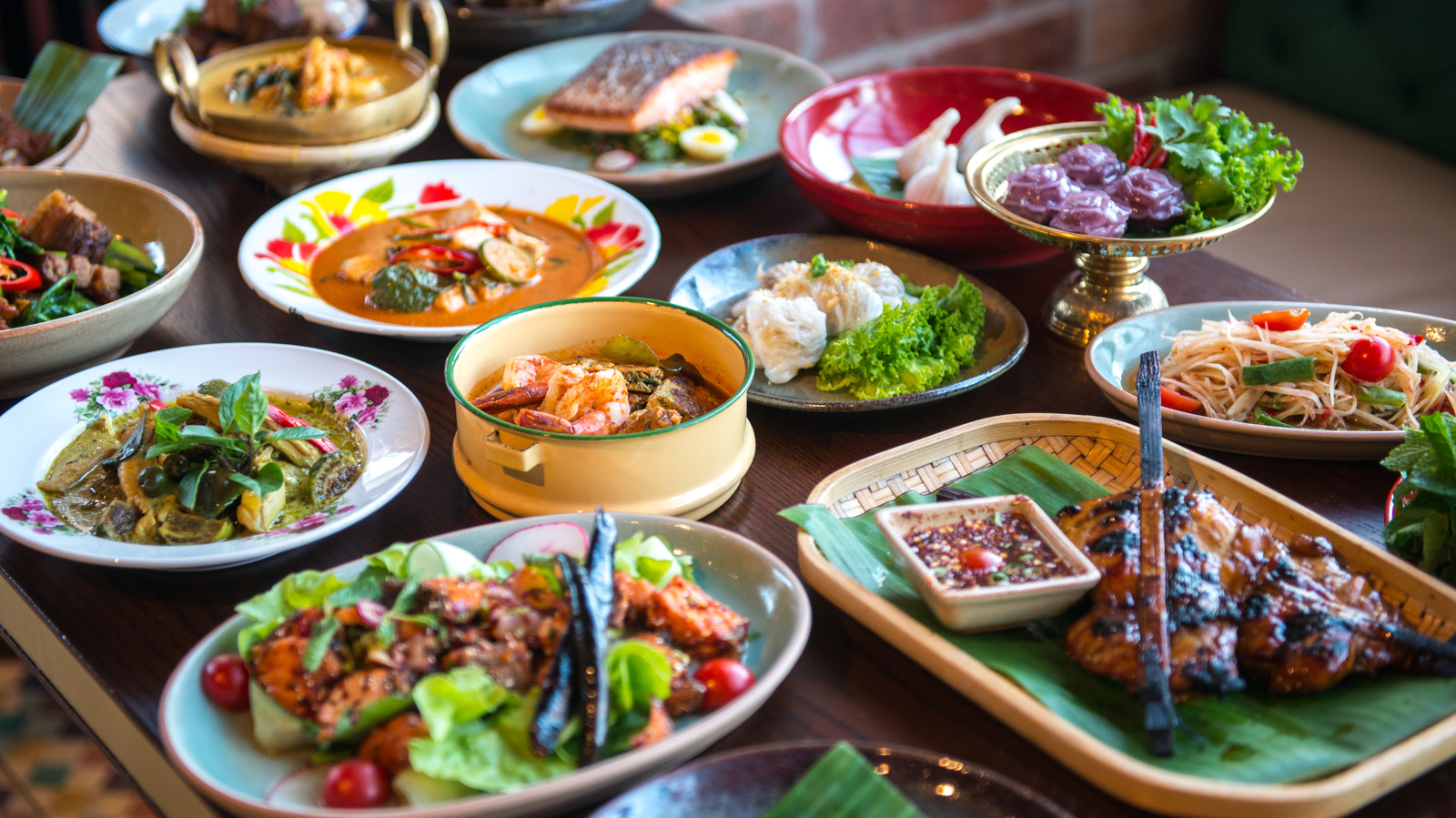 For those seeking an Asian culinary experience, Peter's Sushi & Thai is a must-visit. It has established a loyal customer base thanks to its fresh, flavorful sushi and Thai dishes. Their Dynamite roll and Pad Thai are crowd favorites, but honestly, anything you choose from their menu is sure to satisfy your palate.
Then there's the Brentwood classic, Cork & Cow. This upscale restaurant is perfect for a romantic date night or a special family dinner. Known for their excellent steaks and creative cocktails, it provides a sophisticated dining experience without losing that warm, Southern hospitality. It's not just the food that will impress you, but also the chic and elegant atmosphere.
If you're craving for some Mediterranean cuisine, head over to Taziki's Mediterranean Cafe. They offer a variety of delicious dishes like the grilled chicken gyro, a decadent tomato-basil sandwich, or the flavorful lamb and skordalia gyro. The environment is casual and friendly, making it a great place for a relaxed lunch or dinner.
For the pizza lovers, there's Uncle Maddio's Pizza, a locally loved pizza joint that serves up a variety of pies with a wide array of fresh toppings. They pride themselves on their customizable pizzas, which allows everyone to find their perfect pizza match. The vibe is casual and laid-back, perfect for a fun family outing or a quick meal with friends.
And don't forget about Firebirds Wood Fired Grill, where the steaks are grilled to perfection and the seafood dishes are second to none. Their warm, inviting atmosphere and consistently great food make it a popular choice among Brentwood residents.
These are just a few of the numerous dining options that residents of Arden Woods have at their disposal. From casual to upscale, local to international cuisine, the Brentwood dining scene offers something to cater to every taste and occasion.
Entertainment
Arden Woods residents have the benefit of having a plethora of entertainment and sporting events right at their doorstep, given Brentwood's vibrant recreational scene. If you're a fan of live music, you'd love the variety of performances that grace the Brentwood Library Stage. Known locally as 'the jewel of Brentwood,' it's a fantastic venue for enjoying local bands and occasional national touring acts.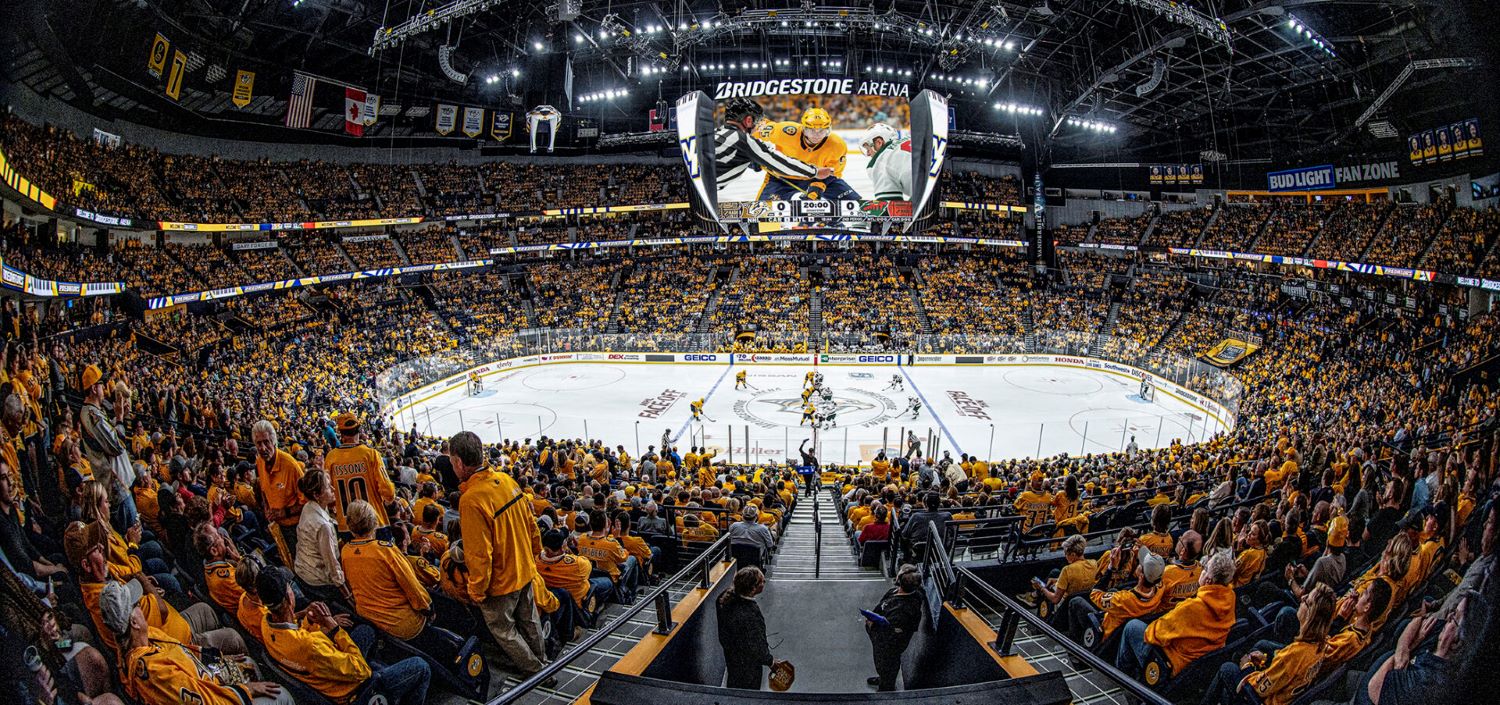 A short drive will take you to Nashville, often referred to as 'Music City.' From the legendary Grand Ole Opry and Ryman Auditorium to countless live music venues downtown, Nashville is a dream for music lovers. From country to blues, there's always a beat to move to in the area.
Sports enthusiasts aren't left out either. With Nashville being the home of the Tennessee Titans (NFL) and the Nashville Predators (NHL), exciting football and hockey games are just a quick ride away. There's nothing quite like joining a sea of fans cheering on the Titans at the Nissan Stadium or experiencing the thrill of a Predators' game at the Bridgestone Arena. If soccer is more your speed, Nashville SC (MLS) games at the Nashville Fairgrounds Stadium are an absolute blast.
For golf lovers, there's the Brentwood Country Club. The 18-hole golf course set in rolling hills and serene woodlands offers an enjoyable challenge for players of all levels. It also hosts various golf tournaments throughout the year, perfect for those who love to either participate or spectate.
And let's not forget the wealth of outdoor events at the many parks around Brentwood. Concerts, festivals, and farmer's markets often take place in these beautiful open spaces. For example, the annual Brentwood Summer Concert Series at Crockett Park is a popular community event where families gather for picnics, music, and dance.
Brentwood and the surrounding areas are a haven for those seeking a variety of entertainment and sporting events. From the diverse local events in Brentwood to the larger scale events in Nashville, residents of Arden Woods have a world of enjoyment within their reach.
Health and Wellness
For those who prioritize a healthy and balanced lifestyle, Arden Woods and its surrounding Brentwood area present a wealth of health and wellness options. One of the popular fitness facilities nearby is the Maryland Farms YMCA. This facility is fully equipped with state-of-the-art workout equipment, a large swimming pool, tennis courts, and a variety of classes ranging from yoga to spin to Zumba. Their professional and friendly staff are always on hand to help you get the most out of your workout.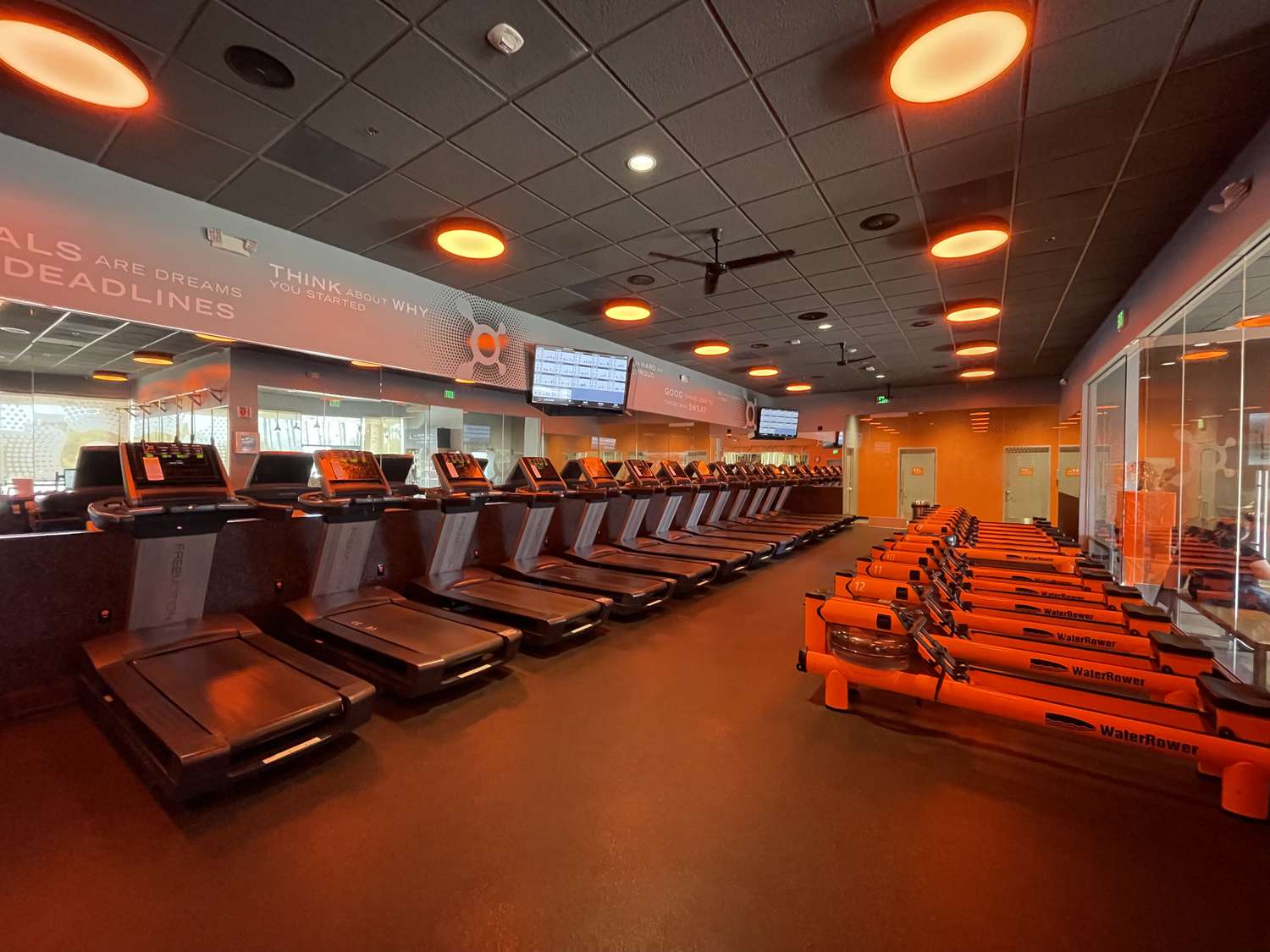 Just around the corner, there's Orange Theory Fitness, a unique, high-intensity fitness studio. They offer heart-rate monitored training designed to keep heart rates in a target zone that spikes metabolism and boosts energy. It's perfect if you're looking to mix up your routine with something a bit more dynamic.
For yoga enthusiasts, the Brentwood community is home to several studios offering a variety of styles and experiences. One such studio is Hot Yoga Plus. They offer a range of classes that suit all levels, from beginners to advanced practitioners. Not only does yoga offer a great physical workout, but it also promotes mental wellbeing, helping to relieve stress and promote a sense of inner peace.
The nearby Radnor Lake State Park provides another excellent option for those who love to keep fit in the great outdoors. The park offers several hiking trails of varying difficulty levels, perfect for a leisurely walk or a more intense trail run. Not to mention, it's a wonderful place for bird-watching or simply enjoying the serenity of nature.
On the nutrition front, there are several health-conscious dining options nearby. The Clean Juice Bar, for example, offers organic smoothies, acai bowls, and cold-pressed juices that are as delicious as they are nutritious. And for those who prefer to cook at home, the Brentwood Farmers Market is an excellent source of locally grown, organic produce.
If you're in need of some relaxation and self-care, there's A Moment's Peace Salon & Day Spa. Offering a variety of services like massages, facials, and body treatments, it's the perfect place to unwind and rejuvenate.
Indeed, whether you're a fitness enthusiast, an outdoor adventurer, a yoga devotee, or simply someone who loves a healthy meal, Arden Woods' proximity to a wide array of health and wellness facilities and services ensures that maintaining a balanced lifestyle is easy and enjoyable.
Outdoor Lifestyle
In terms of outdoor lifestyle and opportunities to connect with nature, Arden Woods and the larger Brentwood community offer an impressive array of options. The area is known for its extensive park system and well-maintained trails that cater to all levels of outdoor enthusiasts.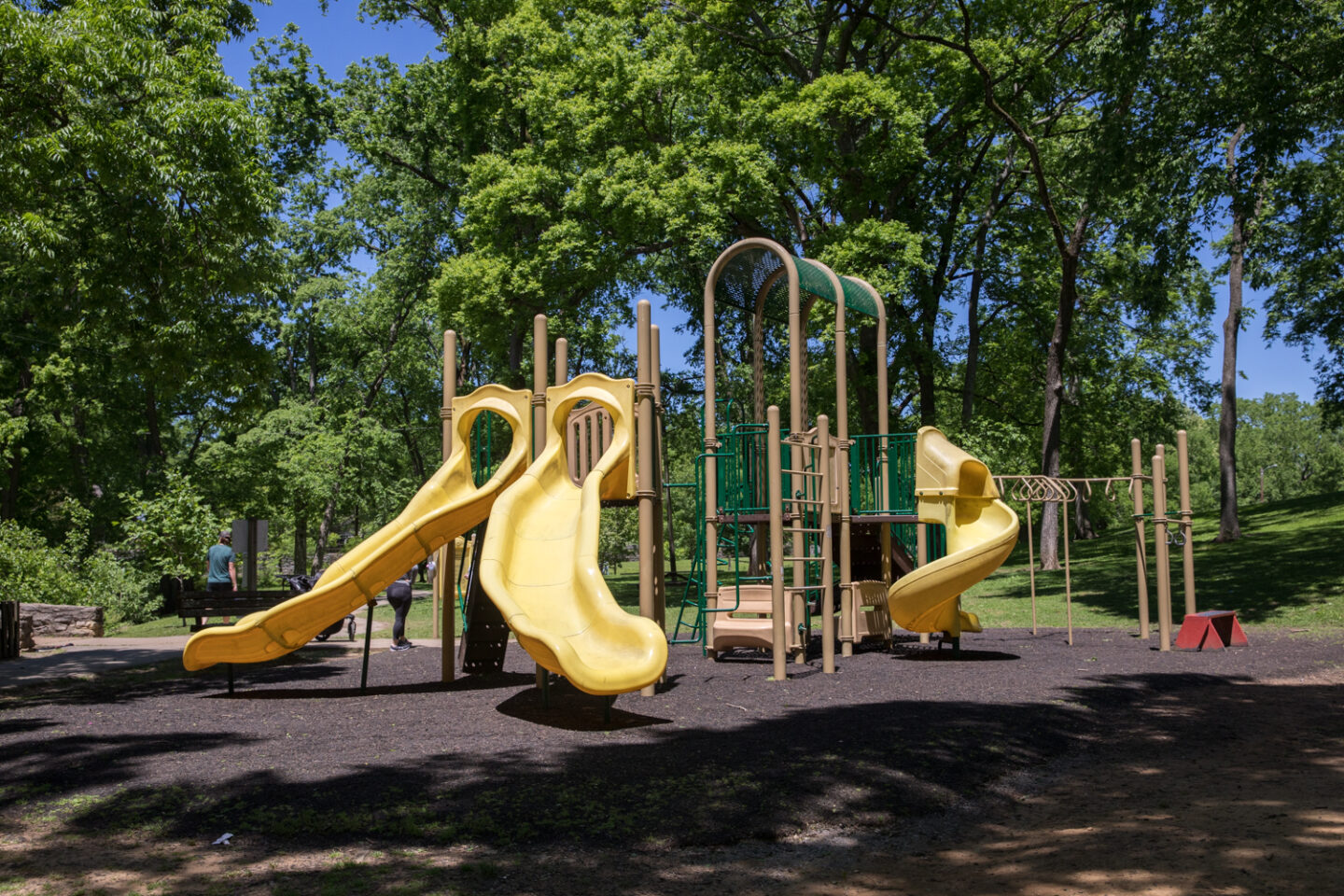 One notable green space near Arden Woods is Crockett Park. It's one of the largest parks in Brentwood and offers a variety of recreational activities. With multi-purpose fields, tennis courts, and a fantastic playground, it's an excellent place for families to enjoy a day out. The park also features an amphitheater, where regular outdoor concerts and community events take place, especially during the summer months.
For those who enjoy a long walk or a vigorous run in the great outdoors, the Brentwood Greenway is a gem. The trail network runs alongside creeks, through forests, and past historical landmarks, offering breathtaking scenery throughout. There are multiple access points and varying trail lengths, so it's easy to customize a route to your liking.
Radnor Lake State Park, though a bit further out, is worth the drive. It's a haven for wildlife enthusiasts, bird watchers, and hikers alike. The park offers a variety of trails, from the easy lake loop to the more challenging Ganier Ridge trail, providing visitors with an up-close view of Tennessee's diverse flora and fauna.
Brentwood's Granny White Park is another popular choice, especially for sports lovers. It features baseball and soccer fields, as well as tennis courts. It also boasts a dedicated space for picnics and a large playground for kids to enjoy.
Marcella Vivrette Smith Park, the largest park in Brentwood, offers over six miles of hiking trails that pass through open meadows, dense hardwood forests, and touch on a few historical sites like the Ravenswood Mansion. The park's size and diverse landscape make it an ideal spot for adventurous hikers or those seeking tranquility away from the bustling city.
And for those who love golf, the Brentwood Country Club offers a beautiful, challenging course that's a favorite among local golfers. The club also features a pool and tennis courts, catering to a wide range of outdoor interests.
So, whether you're a hardcore hiker, a casual walker, a sports enthusiast, or someone who enjoys picnics in the park, the Brentwood area, including Arden Woods, has outdoor and nature-based options to suit every preference.
Education
One of the remarkable aspects of living in Arden Woods, Brentwood is the access to high-quality education, both public and private. The area is served by the Williamson County School District, one of the top-ranked districts in the state of Tennessee.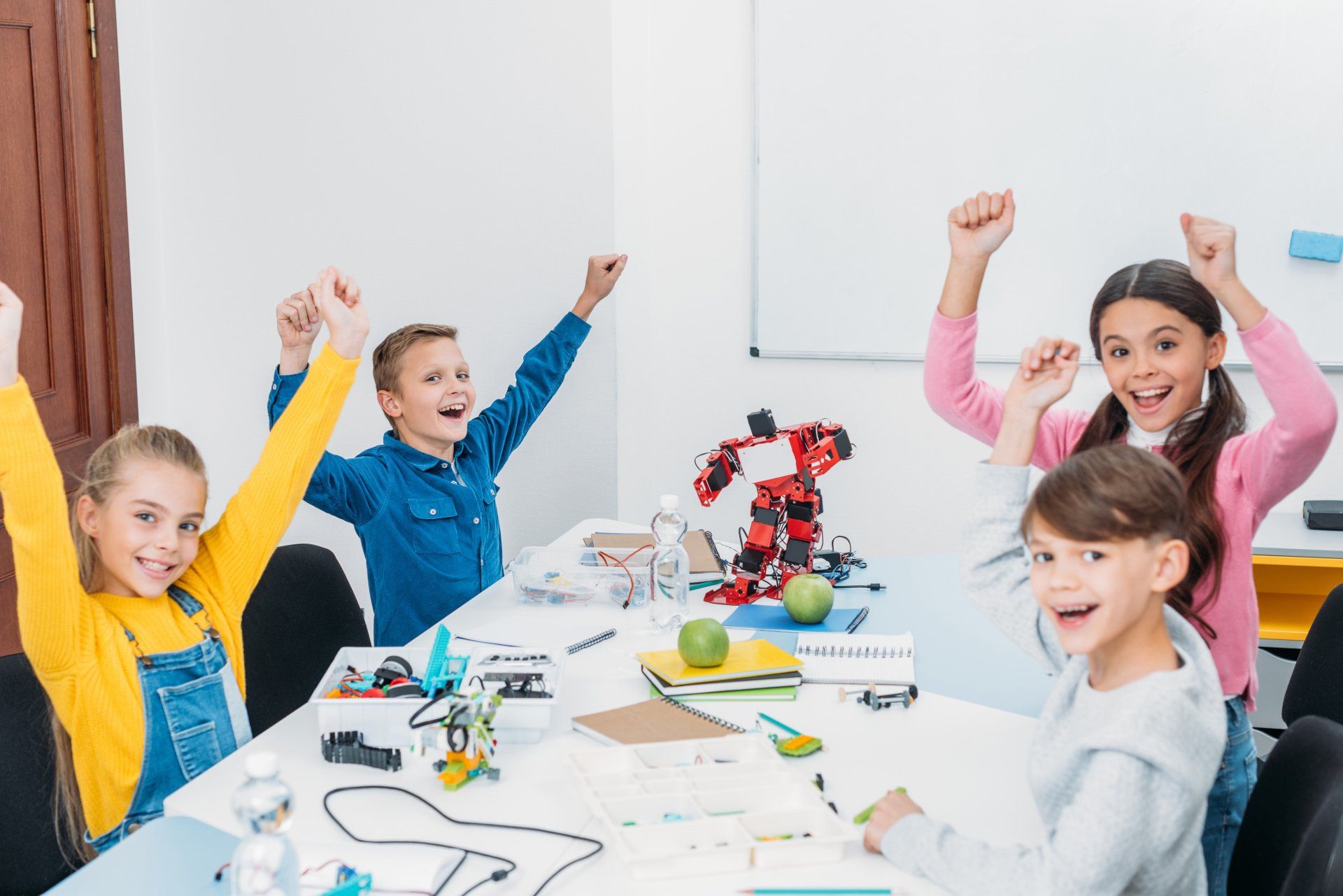 Among the standout public schools is Brentwood High School, nationally recognized for its academic excellence and wide array of extracurricular programs. Known for its high achieving students, the school boasts numerous AP courses and a strong emphasis on STEM education. Similarly, Brentwood Middle School, renowned for its commitment to academic rigor and character development, offers a robust curriculum with a variety of enrichment opportunities.
Younger students in Arden Woods often attend Kenrose Elementary School, another highly rated school within the district. Kenrose has an excellent reputation for its nurturing environment, dedicated teachers, and strong emphasis on foundational learning. The curriculum integrates traditional subjects with art, music, and physical education, providing a well-rounded education for all students.
In terms of private education, there are several esteemed institutions in and around Brentwood. Brentwood Academy, a college-preparatory school serving grades 6-12, is well-regarded for its challenging academic program and thriving arts and athletics programs. The faculty is deeply committed to fostering academic excellence, nurturing spiritual growth, and encouraging students' individual talents.
Another notable private school option is Currey Ingram Academy, which specializes in providing personalized education for students with unique learning needs. The school's low student-teacher ratio allows for individualized attention, and the faculty is highly trained in using innovative techniques and technologies to enhance learning.
Montessori Academy is another great choice for those who prefer a non-traditional educational approach for their younger children. The school provides an authentic Montessori education for children from preschool through middle school. The self-paced and hands-on learning environment fosters independence, curiosity, and a love for learning in students.
Whether you're seeking public or private education, the choices available to Arden Woods residents reflect a strong commitment to academic excellence, character development, and the nurturing of individual talents. This makes the community an appealing choice for families placing a high value on education.
Shopping and Retail
The shopping scene near Arden Woods in Brentwood, TN, caters to a variety of tastes and preferences, offering everything from boutique shopping to larger retail centers.
For a unique shopping experience, locals love to visit the Hill Center Brentwood. It's an outdoor shopping center with a blend of popular national brands and unique local stores. You can find high-end fashion boutiques, home decor stores, and even specialty retailers like The Cosmetic Market, where you can find a vast selection of beauty and skincare products.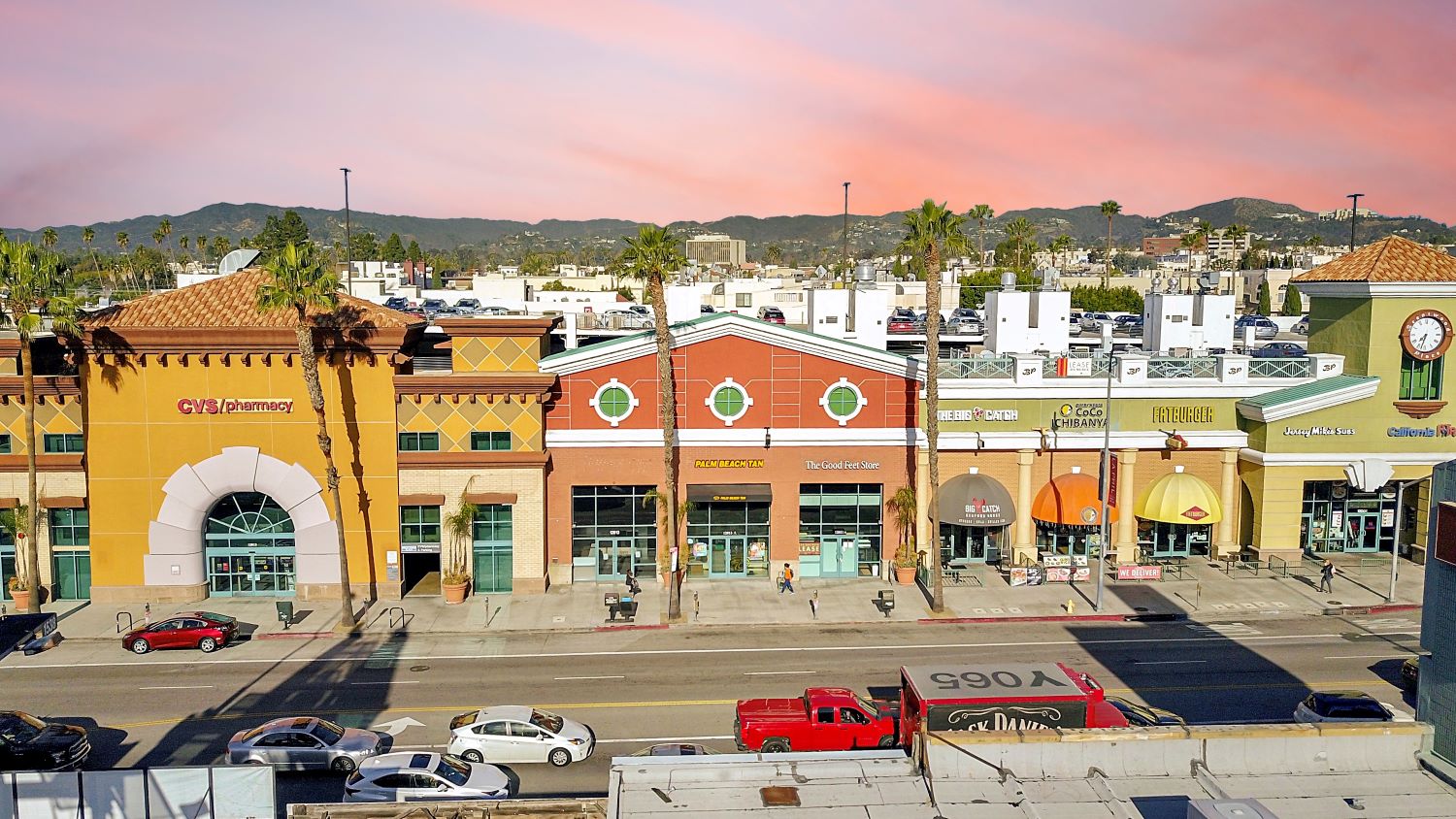 Just a short drive away, the CoolSprings Galleria is a large shopping complex with an impressive selection of retailers. With big-name department stores like Macy's and Dillard's, plus over 150 specialty shops including Apple, H&M, and Sephora, there's something to cater to every shopper's needs. The mall also has a wide variety of dining options, perfect for refueling after a day of shopping.
The Brentwood Place Shopping Center is another excellent option for retail therapy. Home to well-known brands such as T.J. Maxx, Ulta Beauty, and Target, it provides a convenient one-stop-shop for your everyday needs.
For lovers of boutique shopping, the Shops of Seven Springs offers a variety of unique, locally owned stores. From stylish clothing boutiques to chic home furnishings, you're sure to discover something special.
Nashville, being a short drive away, also extends the shopping options for Arden Woods residents. Known for its thriving boutique scene, especially in areas like 12 South and East Nashville, you can find unique apparel, locally made crafts, and one-of-a-kind antiques.
And let's not forget the local grocery options. With stores like Kroger, Publix, and Fresh Market, plus a Whole Foods Market for organic and specialty items, grocery shopping is a breeze for Arden Woods residents.
From luxury brands to local boutiques, and from large retail centers to unique specialty stores, shopping near Arden Woods offers a blend of convenience, variety, and enjoyment, making it a great place for those who enjoy retail therapy.
Business and Economy
Brentwood and the surrounding areas, including Arden Woods, benefit from a diverse and dynamic local economy. A variety of businesses and industries contribute to the area's growth and vitality.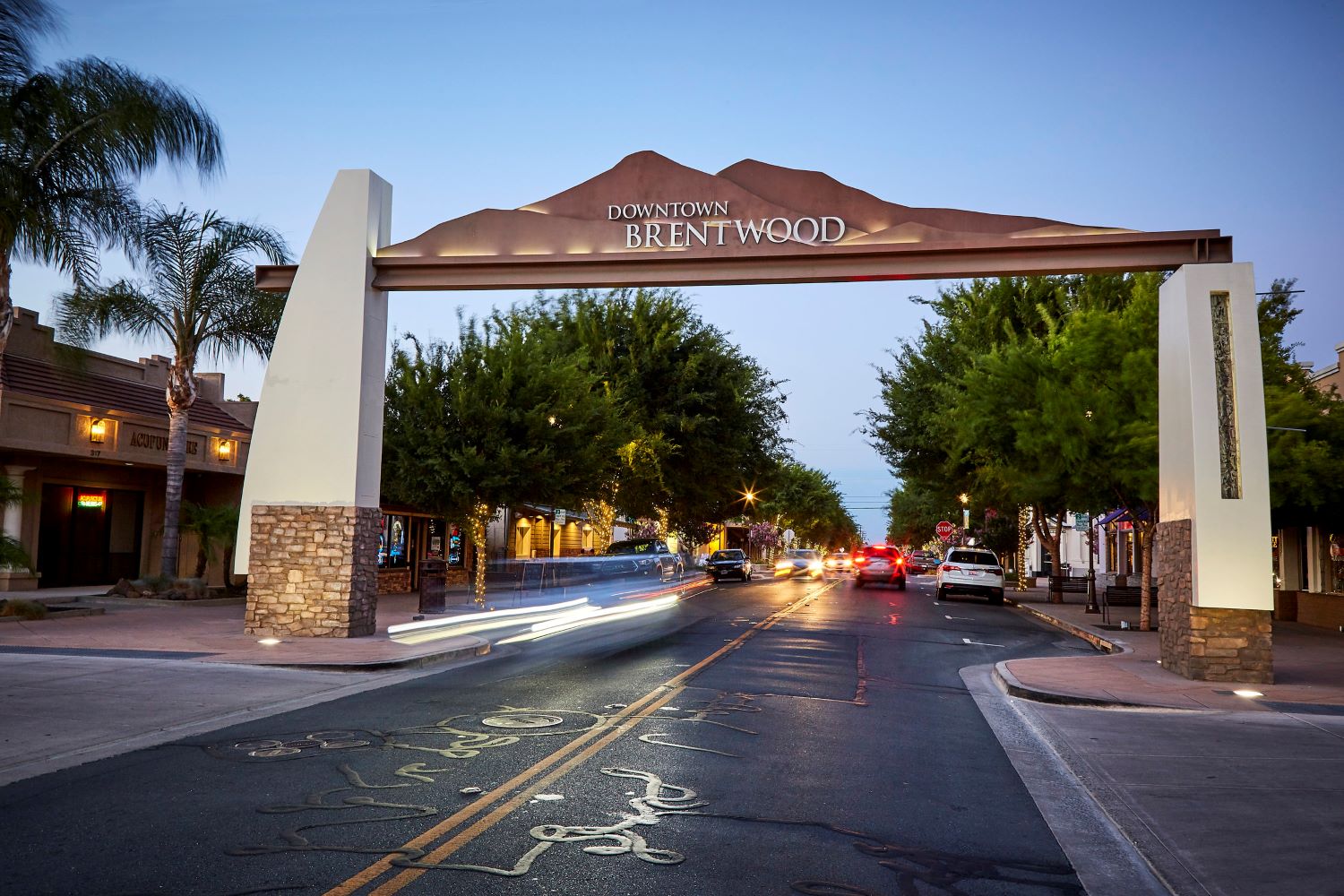 One of the main industries supporting the local economy is healthcare. Brentwood is home to several significant healthcare companies like HCA Healthcare, Quorum Health, and LifePoint Health. These corporations provide a wide array of jobs, from clinical to administrative roles, and their presence has established Brentwood as a hub in the healthcare industry.
In addition to healthcare, the area has a robust retail and service sector, from local shops and restaurants to national retail chains. This industry is essential in providing local jobs and making Brentwood an attractive place to live, work, and visit.
Brentwood is also a center for corporate operations. Several large companies have established their headquarters or regional offices in Brentwood, including Tractor Supply Company and Comdata. The presence of these companies has led to a growth in professional jobs in the area, ranging from management to information technology roles.
Moreover, the proximity to Nashville adds to the economic diversity. Being just a short drive away, many residents of Arden Woods can easily commute to Nashville, which is known for its booming entertainment industry, particularly in music and performing arts. The music industry, both in terms of performance and production, provides a wide range of job opportunities.
The finance and insurance sector is another notable part of the local economy. Several financial institutions, including LBMC and Fleetcor, have their operations in Brentwood, providing employment opportunities in a variety of roles.
It's worth mentioning the education sector as well. The presence of quality public and private schools, as well as several colleges and universities within a reasonable commute, contribute to a steady supply of education-related jobs.
In essence, the diverse range of businesses and industries in and around Brentwood, including healthcare, corporate operations, retail, finance, and education, offer a wide variety of employment opportunities, contributing to the area's economic strength and stability. This varied economic landscape makes Arden Woods an attractive place to settle for people from various professional backgrounds.
Hotels and Lodging
Brentwood, with its serene neighborhoods like Arden Woods, is not just a haven for its residents but also a sought-after destination for visitors. Naturally, the area boasts an array of lodging options that resonate with its upscale charm and southern hospitality.
Among the more refined accommodation choices is the "Brentwood Suites Hotel." This elegant establishment, adorned with plush interiors, offers visitors a taste of luxury in a tranquil setting. Guests often rave about the panoramic views of the rolling Tennessee hills from their suites, and the on-site dining experience that features a fusion of southern classics and contemporary flavors.
For those who have a penchant for history and charm, "Magnolia House Bed and Breakfast" is a delightful pick. Nestled in a historic building that dates back to the early 20th century, this B&B is the epitome of southern elegance. Each room tells a story, adorned with antiques and vintage decor. The mornings here are particularly special, with breakfast spreads featuring homemade jams, freshly baked pastries, and a selection of local teas and coffees. It's more than just a place to rest; it's an experience that takes one back in time.
Just a short drive from Arden Woods, the "Hillview Inn" offers a contemporary yet cozy lodging experience. Popular among business travelers and families alike, the inn provides modern amenities and a comfortable setting to relax after a day of meetings or sightseeing. Its proximity to some of Brentwood's main attractions makes it a convenient choice for many.
For visitors on a budget, Brentwood also offers several reputable motels. One such establishment, the "Countryside Motel," is known for its cleanliness, friendly service, and affordability. It's a testament to the fact that comfort doesn't always have to come with a hefty price tag.
In essence, Arden Woods in Brentwood sits amid a spectrum of lodging options. Whether you're seeking luxury, charm, or affordability, there's a place nearby that promises a stay as inviting as the neighborhood itself.
Travel and Transportation
When it comes to traveling to and from Arden Woods, Brentwood, residents have several convenient options at their disposal. The Nashville International Airport, the nearest major airport, is approximately 20 miles away. This means a drive of about 25-30 minutes under normal traffic conditions. The airport serves a number of airlines with flights to a wide range of domestic and international destinations. Its services make it quite straightforward for residents of Arden Woods to travel across the country or even overseas.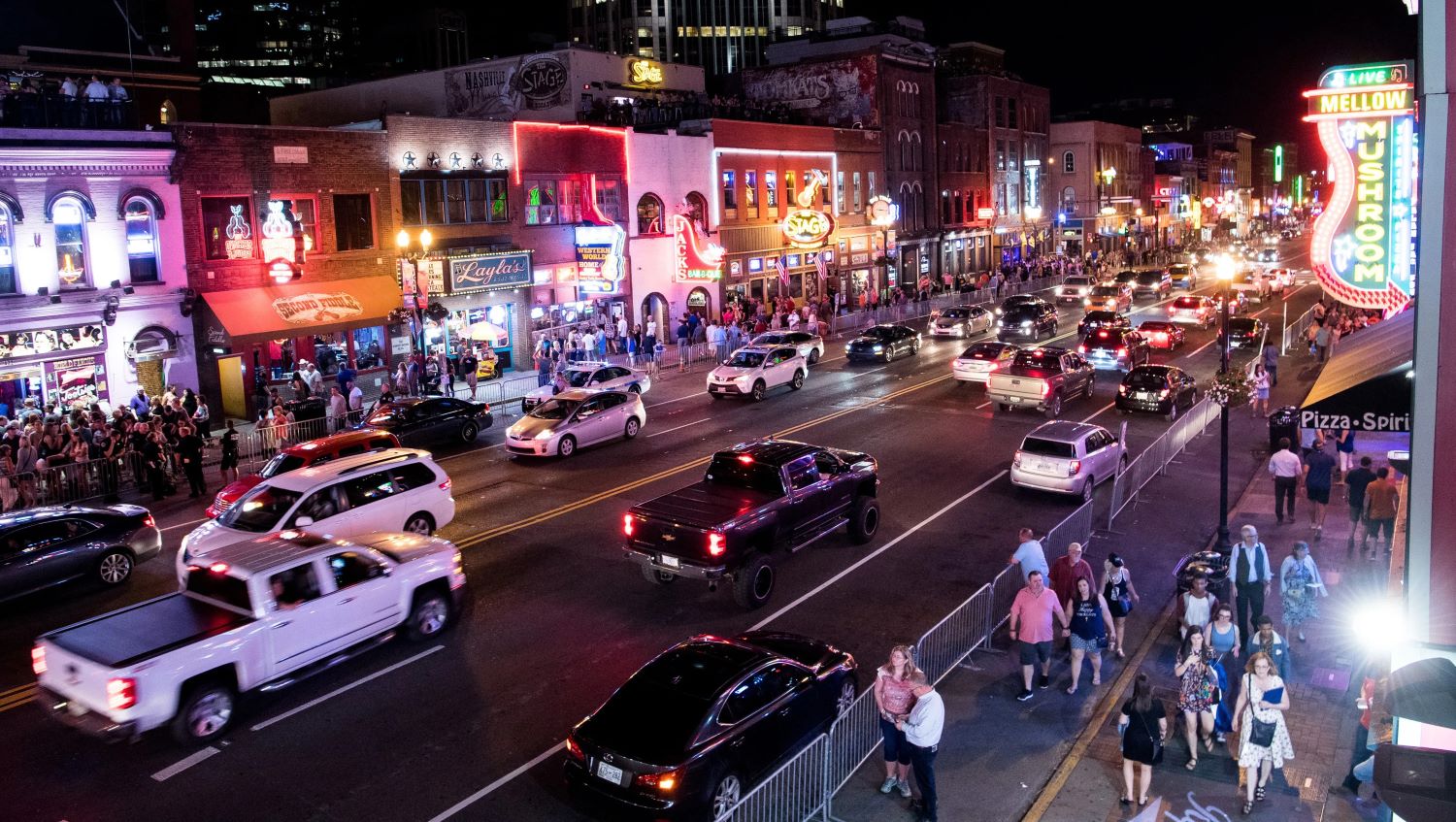 Public transportation in the Brentwood area is primarily managed by the Metropolitan Transit Authority (MTA), which operates a network of bus routes throughout the wider Nashville metropolitan area. The closest bus stop to Arden Woods is typically a short drive or a moderate walk away, making it a feasible option for those who prefer to use public transit.
Another key transit option is the Music City Star, a commuter rail service that runs between downtown Nashville and several outlying communities. While the train stations are a bit farther afield from Arden Woods, the service could be a great option for those commuting into Nashville for work or entertainment, as it offers an alternative to driving in Nashville's bustling traffic.
Ridesharing services such as Uber and Lyft are also readily available in the Brentwood area. These can be particularly convenient for shorter trips, or for travel to areas not well-served by public transit. They can also be a good choice for travel to and from the airport, as you can schedule a ride to suit your specific flight times.
All in all, the variety of transit options available to residents of Arden Woods make it easy to travel locally, commute to work, or even to catch a flight for a vacation or business trip. The convenience of these services adds to the appeal of living in this community.