Brentwood, TN A-Frame Homes for Sale
Brentwood TN A-Frame Homes Listings
December 1, 2023
Rather speak with a local Brentwood real estate agent on the phone instead? Give us a call at
(615) 257-8317
for a free consultation. We look forward to helping you find the perfect a-frame home!
Introduction to A-Frame Homes in Brentwood, TN
Nestled in the rolling hills of Williamson County, the picturesque city of Brentwood, Tennessee, is seeing a revival in the popularity of A-Frame homes. These architectural gems, with their steep, sloping roofs and cozy interior spaces, are becoming a coveted choice for homeowners looking for a unique blend of classic design and modern living. With Brentwood's median home value hovering around $1.1M, A-Frame homes in this area are a testament to both luxury and architectural intrigue.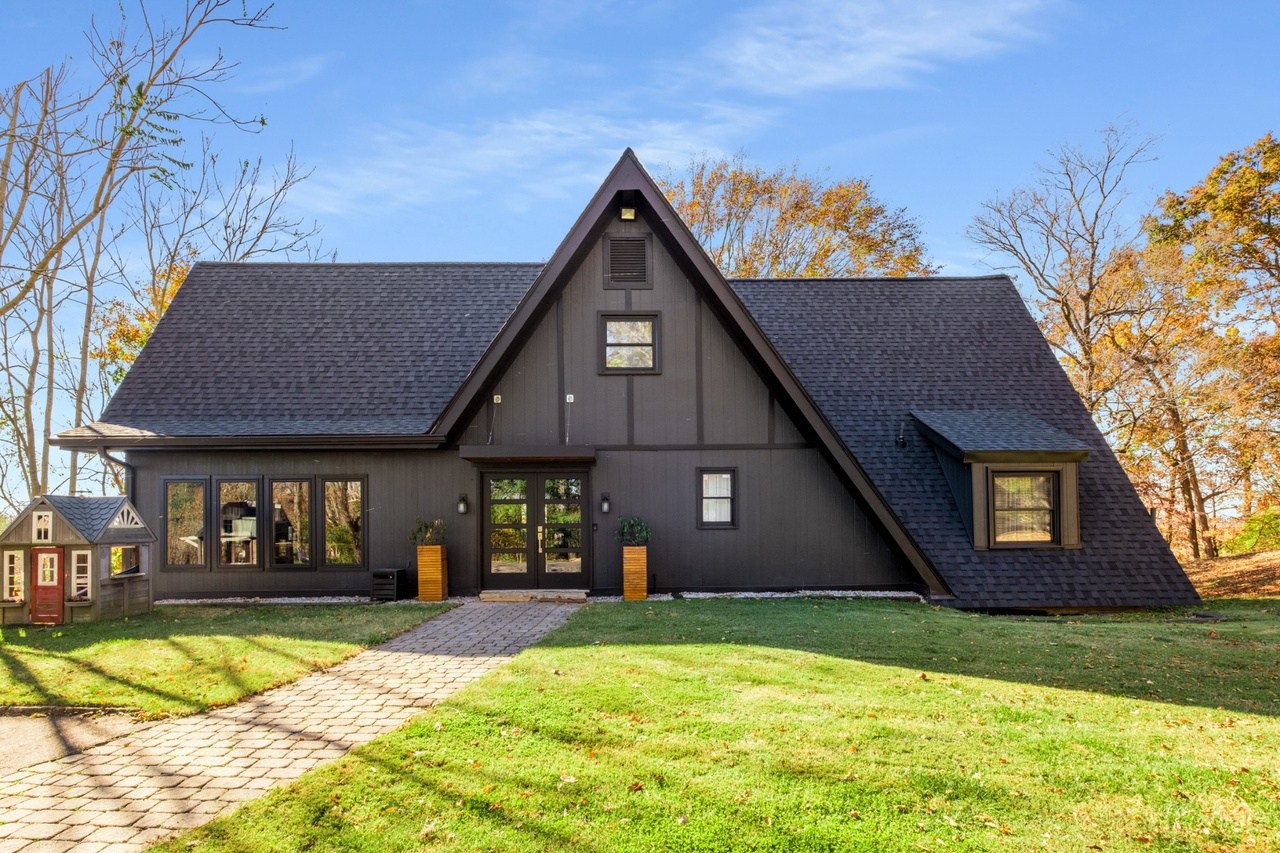 The Architectural Allure of A-Frames
A Design Ahead of Its Time
The A-Frame house, an architectural staple of the 1950s and 1960s, is easily recognized by its triangular silhouette. This design was not only a stylish departure from the norm but also a practical response to the demands of the environment, perfect for areas with heavy snowfall. Today, these homes are appreciated for their open floor plans, soaring ceilings, and expansive windows that invite the outside in.
Structural Integrity Meets Natural Elegance
A-Frame homes in Brentwood stand as more than just residences; they are statements of a lifestyle that embraces both form and function. The A-Frame's steep roofline is not only visually striking but also provides a durable structure that stands up to Tennessee's varied climate, from summer rains to winter snows.
Embracing the Outdoors
In Brentwood, A-Frame homes often feature large windows that offer panoramic views of the lush Tennessee landscape. This architectural style harmonizes with the region's natural beauty, allowing residents to feel a seamless connection with the outdoors even while cozied up inside.
A-Frame Today: A Blend of Tradition and Modernity
While historical A-Frames in Brentwood reflect the traditional aspects of this architectural style, many have been updated with modern amenities and materials, offering the best of both worlds: timeless design coupled with contemporary comfort.
This content incorporates a blend of historical and architectural details with current market statistics to provide an engaging and informative read.
Market Overview: A-Frame Homes in Brentwood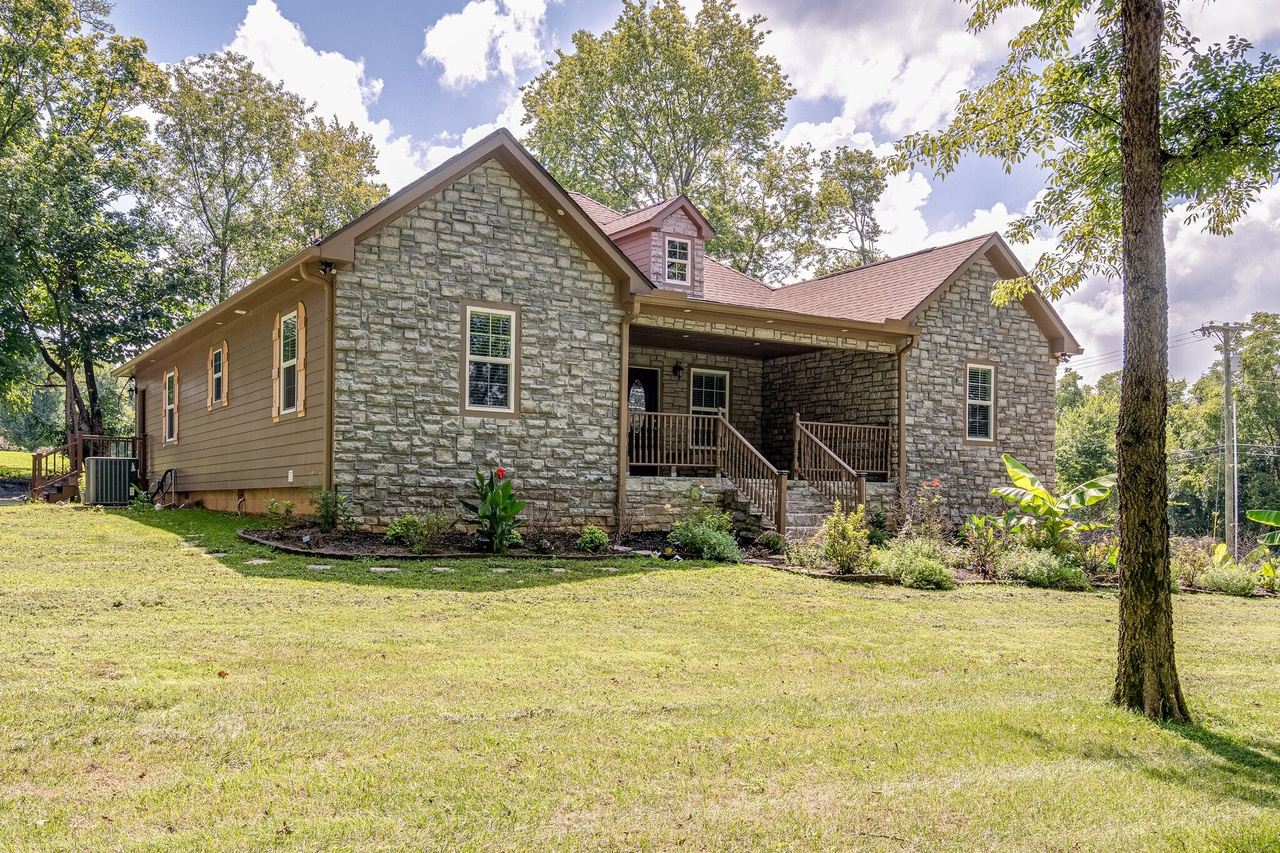 A Snapshot of Brentwood's A-Frame Market
The market for A-Frame homes in Brentwood is as dynamic as it is distinctive. With the median home price teetering around $1.1M and the average Brentwood home value at approximately $1,258,761, these homes represent a significant investment in style and substance. They're not just homes; they're statements of architectural taste, often spending around 36 days on the market before going pending.
Pricing and Size: Expectations vs. Reality
If you're looking to nestle into an A-Frame here, expect diverse offerings in square footage, property size, and price points. The details vary, with each listing bearing its unique charm and features.
Why Brentwood? The Community and Its Charms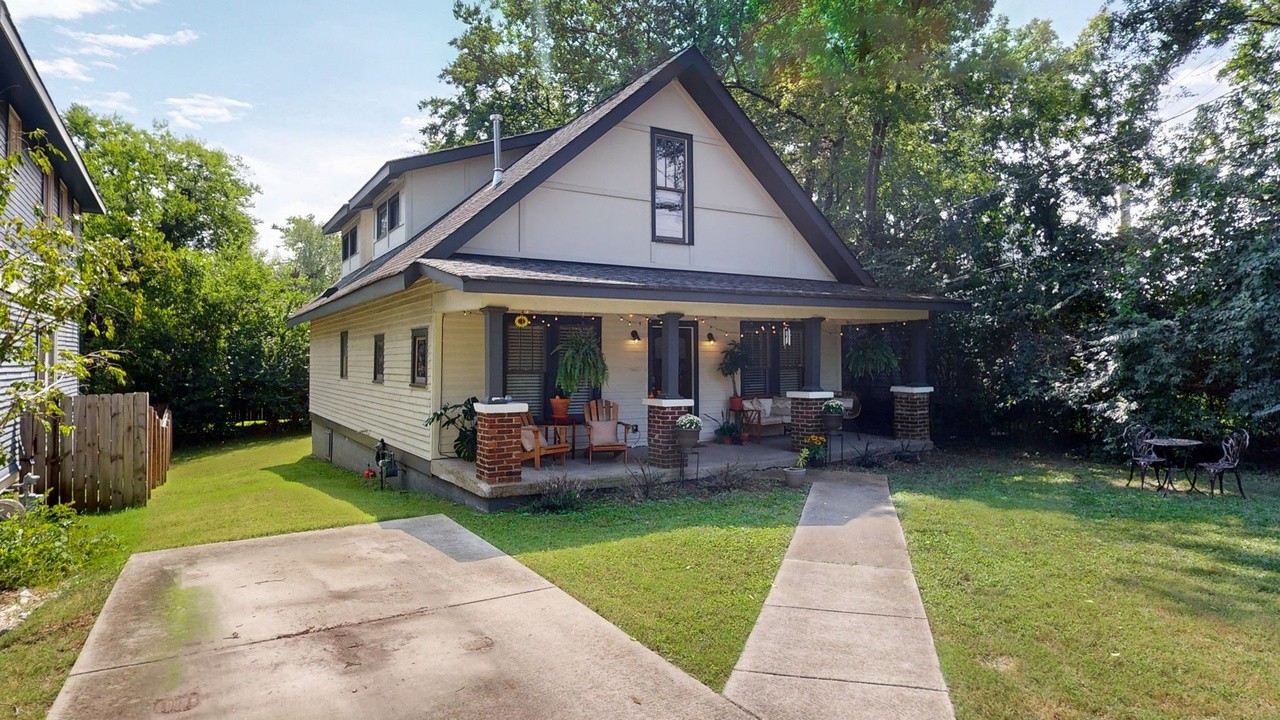 Educational Excellence and Community Spirit
In Brentwood, you're not just buying a house; you're becoming part of a community. The city prides itself on top-notch schools and family-friendly parks, ensuring your A-Frame home is nestled in a nurturing environment.
The Comforts of Suburbia with the Soul of Nature
Brentwood strikes a perfect balance between suburban comforts and natural beauty. With amenities such as swimming pools, greenbelt locations, and proximity to parks and golf courses, the A-Frame homes here offer a lifestyle that's hard to match elsewhere.
This content provides a blend of real estate market specifics with the lifestyle offerings of Brentwood to give potential homebuyers a clear picture of what to expect.
A-Frame Design and Features
Architectural Style: Classic Meets Contemporary
A-Frame homes in Brentwood are architectural standouts, sporting the classic triangular design that maximizes both form and function. These homes typically feature steeply pitched roofs and large windows that bathe the interiors in natural light. Inside, you'll find that the layout is all about open space, often with a cozy loft tucked away above.
Construction Quality: Built to Last
These homes aren't just about looks; they're built to endure. Expect to find a range of construction types, from classic wood frames to modern materials designed for energy efficiency and durability.
The Practicality of A-Frames in Tennessee's Climate
Weathering the Seasons
A-Frame homes are particularly suited to Tennessee's climate. Their roofs are not only an aesthetic centerpiece but also a practical feature designed to handle the region's precipitation, from heavy rainfalls to the occasional snow, with ease.
Energy Efficiency: A Natural Fit
The A-Frame's compact design isn't just charming; it's energy efficient. The smaller surface area reduces heat loss in winter, and the sloping sides provide natural ventilation for those warm Tennessee summers.
These sections provide insights into the design characteristics, construction quality, and practical benefits of A-Frame homes in Brentwood, giving potential buyers an idea of what to expect from these distinctive properties.
Brentwood's A-Frame Market: What to Expect
Varied Options for Buyers
In Brentwood, prospective A-Frame homebuyers can expect a range of property sizes and years of construction, ensuring there's something to suit every taste and requirement. From vintage A-Frames that harken back to their mid-century roots to newly constructed models that offer modern comforts, the choices are as varied as they are enticing.
Property Details and Pricing
Details matter when it comes to real estate, and Brentwood's A-Frame homes come with an array of features. With prices, square footage, lot size, and the number of bedrooms and bathrooms varying widely, buyers are advised to consider their needs and match them with the unique offerings of each property.
Upgrades and Amenities: Tailoring Your A-Frame
Customizing Your Space
A-Frame homes in Brentwood can come with a variety of upgrades and amenities that cater to a luxurious lifestyle. Think swimming pools for the summer months, greenbelt locations for privacy and nature immersion, and community features like golf courses and parks that enhance the living experience.
Lifestyle and Leisure
It's not just about the house, but the lifestyle it enables. Brentwood offers A-Frame homes that are part of communities with amenities designed to enrich your lifestyle, whether it's through social activities, leisure, or simply enjoying the tranquility of your surroundings.
These sections offer a glimpse into the market expectations for A-Frame homes in Brentwood, emphasizing the diversity of choices and the upgraded lifestyles they can offer.
Financial Considerations: Taxes and Affordability
Understanding the financial implications of owning an A-Frame home in Brentwood is crucial. With the property tax rate set at a modest $.29 per $100 of assessed value, Brentwood has maintained a stable tax rate, offering a degree of predictability for budgeting purposes. Property taxes are due annually, without penalty, from October through the end of February, making it easy to plan your payments. The average city tax on a $750,000 home is about $544, while the county tax can be around $3,525, with the majority of this funding local schools.
Living in an A-Frame: A Unique Experience in Brentwood
Living in an A-Frame home in Brentwood means embracing a lifestyle that's both distinctive and harmonious with nature. These homes, often updated with modern amenities, offer a blend of comfort and style. They're not just places to live; they're retreats that promise a unique blend of suburban amenities and natural beauty, all within a community that values education, recreation, and a high quality of life.
In summary, Brentwood's A-Frame homes are more than architectural statements; they're investments in a lifestyle. With a stable property market, low tax rates, and a community that offers a little something for everyone, these homes represent a unique opportunity to live in a space that is as practical as it is picturesque. Whether you're drawn by the A-Frame's historical charm or its modern adaptability, Brentwood offers a setting that is hard to match.