Brentwood, TN Homes for Sale
Brentwood, TN Property Listings
October 1, 2023
$1,432,000
Med. List Price
Embracing a move to a new location can be a significant life event, filled with excitement, uncertainty, and sometimes a pinch of apprehension. If your relocation journey leads you to the charming city of Brentwood, Tennessee, we are here to make your transition as smooth as possible. Known for its picturesque landscapes, top-tier schools, and robust cultural scene, Brentwood boasts an irresistible blend of suburban tranquility and cosmopolitan allure. With this guide, we aim to provide you with crucial insights about this captivating city, helping you find your perfect home in Brentwood.
Brentwood, nestled within Williamson County, holds the reputation as one of the most affluent cities in the U.S., known for its sprawling homes, well-maintained parks, and accessible amenities. From the breathtaking beauty of its rolling hills to the thriving local economy, this city has something to offer everyone. Whether you're a family seeking an idyllic environment for your kids, a professional pursuing exciting career opportunities, or a retiree hoping for a serene haven, Brentwood, Tennessee, offers a unique mix of Southern charm and modern living.
Finding a home in Brentwood can be a thrilling journey. With a diverse range of housing options that cater to different lifestyle needs and financial capabilities, Brentwood offers everything from historic homes, exquisite mansions, to modern condominiums. The vibrant neighborhoods, each with unique characteristics, make the city a mosaic of life that's just waiting to be explored.
In this guide, we will walk you through the essential aspects of moving to Brentwood, Tennessee. We will delve into the city's real estate market, explore different neighborhoods, provide tips on navigating the home buying process, and offer a glimpse into the quality of life in Brentwood. Our aim is to help you make an informed decision and find a home that suits your dreams and aspirations, making your move to Brentwood a truly delightful experience. Welcome to your new journey!
Housing Market
Brentwood, TN housing market is characterized by a wide variety of housing options, ranging from well-established, traditional single-family homes to new, modern constructions. As an upscale suburb of Nashville, the area has an array of architectural styles that pay homage to Southern charm and modern aesthetics. From spacious lots with expansive ranch-style homes to luxurious estates on beautifully manicured grounds, the options available on the Brentwood housing market can cater to an array of preferences and needs.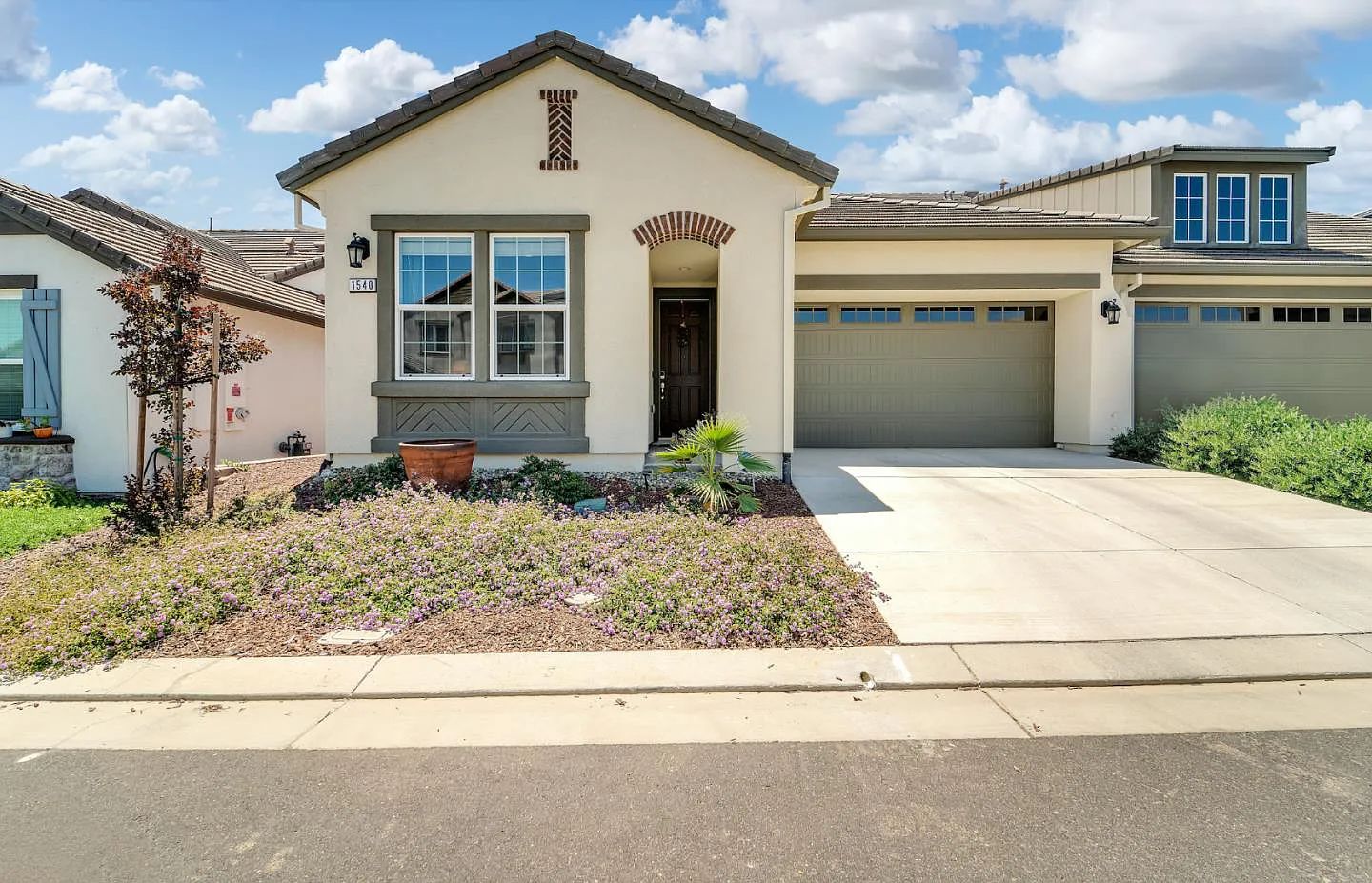 The housing market in Brentwood is also known for its stability and consistent growth. Brentwood's desirability, boosted by its high-ranking school system, safe neighborhoods, and proximity to the vibrant city life of Nashville, results in a robust demand for housing. Because of this consistent demand, property values have generally maintained a steady upward trend, which makes investing in Brentwood real estate a reliable and potentially lucrative venture.
Furthermore, the Brentwood housing market demonstrates a good balance between supply and demand. While the area has experienced growth and development, it hasn't succumbed to overdevelopment, preserving the overall charm and appeal of the community. Brentwood's housing policies and zoning laws have effectively managed urban sprawl, ensuring the preservation of green spaces and the area's natural beauty. These factors contribute to Brentwood's overall appeal and stability as a housing market.
Finally, another distinctive characteristic of Brentwood's housing market is its commitment to community and quality of life. Many homes in Brentwood belong to well-planned communities with amenities like parks, swimming pools, fitness centers, and walking trails. This emphasis on communal amenities creates a sense of belonging and fosters a strong sense of community among the residents. It also enhances the attractiveness of the housing market for potential homebuyers, further cementing Brentwood's reputation as a desirable place to live.
Nearby Cities
Franklin is another coveted housing market situated to the southwest of Brentwood. This city is celebrated for its blend of historic charm and modern conveniences, with a mix of well-preserved historical homes, new suburban developments, and luxury condominiums. The housing market in Franklin is robust and has seen steady growth, with consistently high demand due to its small-town charm, reputable schools, and thriving local economy. The city is also renowned for its annual festivals and events, such as the Main Street Festival and Pumpkinfest, which contribute to a vibrant, community-centered lifestyle.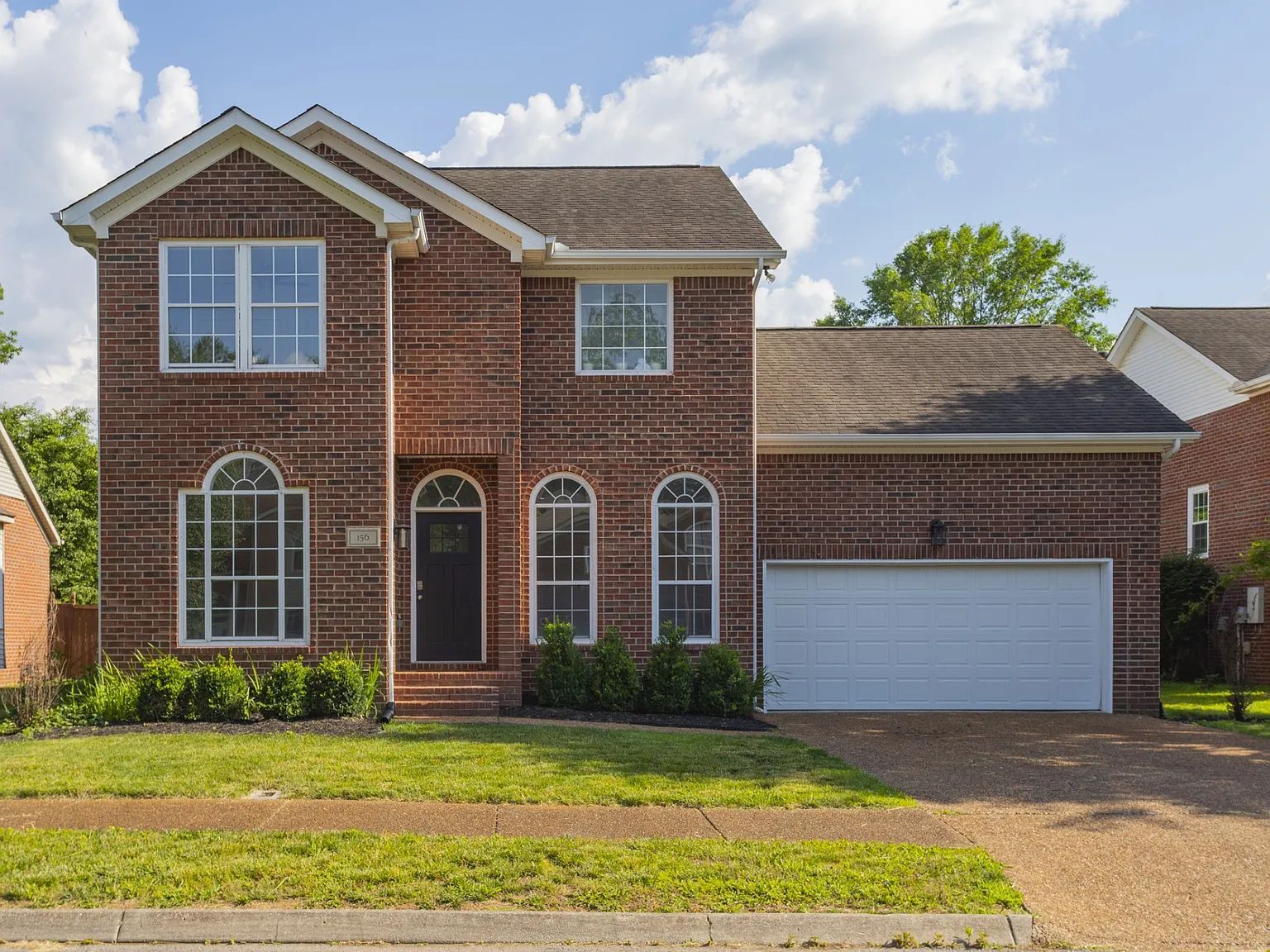 Just north of Brentwood is Nashville, the state's capital and most populous city. Known as "Music City," Nashville offers an eclectic mix of housing options that range from urban apartments in high-rise buildings downtown to historic homes in quieter neighborhoods. The Nashville housing market is dynamic, fueled by the city's vibrant music scene, a diverse array of restaurants and shopping centers, and a burgeoning job market, particularly in the healthcare and entertainment industries. Living in Nashville also means easy access to cultural amenities such as the Grand Ole Opry, the Country Music Hall of Fame, and a host of live music venues.
To the southeast, you will find Nolensville, a smaller, more rural town adjacent to Brentwood. Nolensville's housing market presents more affordable options and larger lots, appealing to those who desire more space and tranquility. This charming town is known for its locally owned shops, antique stores, and farmer's markets, promoting a close-knit community lifestyle. Additionally, Nolensville has been experiencing a housing boom in recent years, with several new subdivisions and communities being built, adding to its appeal for families and retirees alike.
The city of Oak Hill is also adjacent to Brentwood and is one of the wealthiest suburbs in Tennessee. The housing market here is distinguished by its luxury homes set on large, lush lots that offer both privacy and proximity to downtown Nashville. Oak Hill provides a quieter, more secluded lifestyle while still being close to the vibrant offerings of the larger cities. Furthermore, Oak Hill is known for its commitment to preserving the area's natural environment; there are no commercial businesses within the city limits, and the community is home to Radnor Lake State Park, a popular destination for hiking and wildlife viewing.
Top Neighborhoods
The Annandale neighborhood is one of Brentwood's most sought-after residential areas. Known for its luxury homes and private lots, Annandale offers a high standard of living, with many properties boasting unique architectural details, expansive outdoor spaces, and high-end amenities. Additionally, the neighborhood is home to several common spaces and parks, fostering a tight-knit community spirit among residents.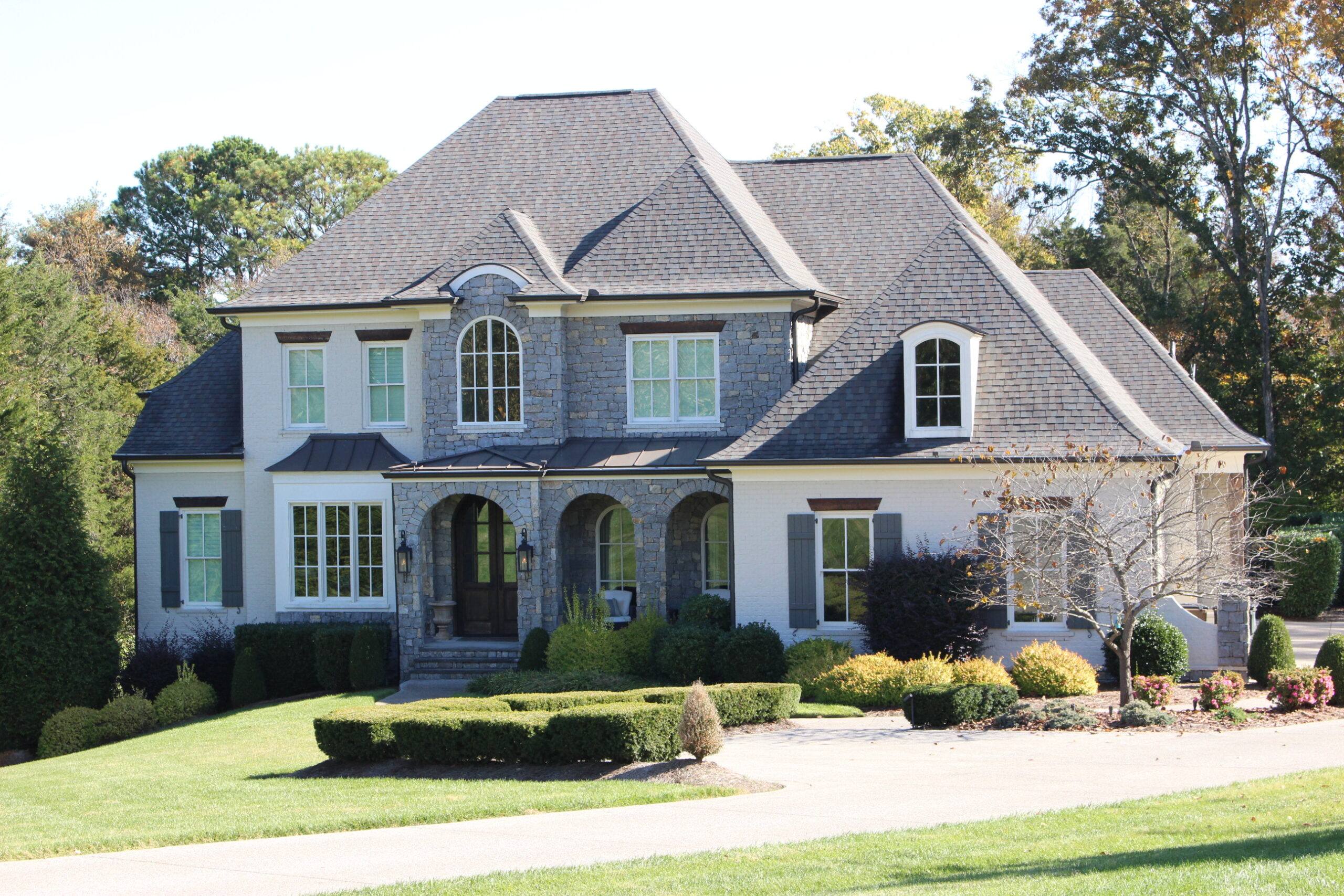 Governors Club is another upscale neighborhood that stands out in Brentwood. This gated community is set around an 18-hole Arnold Palmer golf course and offers an array of luxury homes, from custom-built estates to more modest, yet still elegant properties. Governors Club also features a clubhouse with a fitness center, swimming pool, and tennis courts, promoting an active, community-oriented lifestyle for its residents.
For families seeking a blend of convenience and serenity, the Bonbrook neighborhood is an excellent choice. Homes in Bonbrook often feature large yards and are located within walking distance of top-rated schools, making it a popular neighborhood for families with school-aged children. Additionally, the neighborhood has a number of walking trails and parks, encouraging outdoor activity and providing a pleasant suburban atmosphere.
Brentmeade is another attractive neighborhood in Brentwood, known for its spacious, custom-built homes on large lots. With many properties featuring in-ground pools, private tennis courts, and large outdoor entertaining spaces, Brentmeade offers a comfortable and luxurious living experience. Moreover, its proximity to both Brentwood's commercial center and several parks and green spaces provides residents with an excellent balance of convenience and natural beauty.
Lastly, the Taramore neighborhood offers a unique combination of historic charm and modern amenities. The neighborhood is built around the historic Jenkins House, a pre-Civil War era home that now serves as a community clubhouse. In addition to this slice of history, Taramore offers modern amenities like a junior Olympic pool, a playground, and tennis courts, making it an appealing choice for families. Homes in Taramore range from townhomes to large single-family residences, offering a variety of options for potential homeowners.
Top Condos & Townhomes
St. Martin Square at Seven Springs is one of Brentwood's top condominium communities. The condos in St. Martin Square are known for their modern designs, with open floor plans, hardwood floors, granite countertops, and high-end appliances. The community also offers a range of amenities, such as a swimming pool, fitness center, and clubhouse. Its prime location near the I-65 corridor provides easy access to downtown Nashville, making it a convenient choice for professionals working in the city.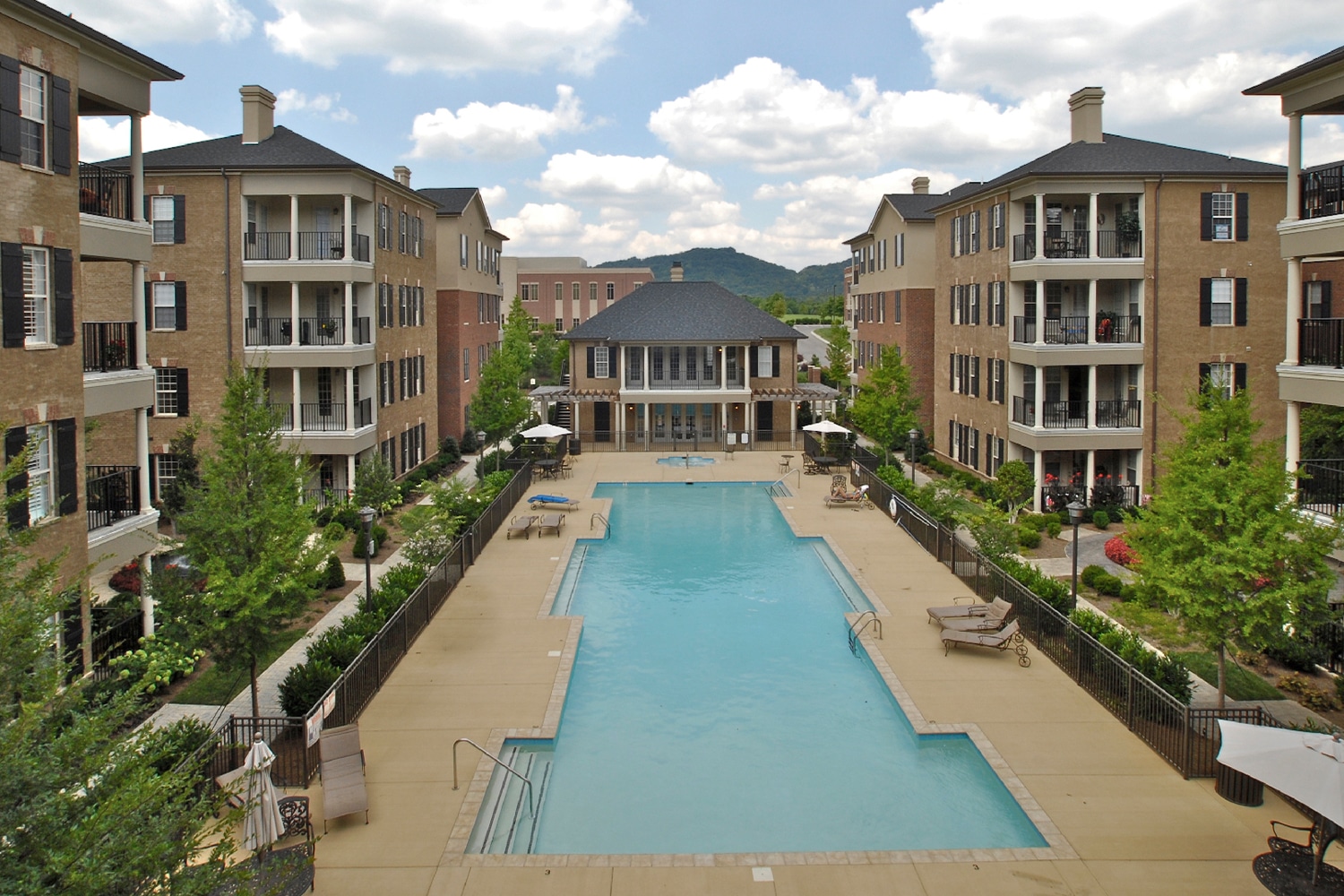 Another desirable condo community is Brentwood Villa. This community features two-story townhome-style condos with private patios, giving residents a feel of single-family homes with the convenience of condo living. Brentwood Villa is also known for its well-maintained landscaping, which provides a pleasant and relaxing environment for residents. Its location close to several shopping centers and restaurants in Brentwood adds to its attractiveness.
High Point is a townhome community in Brentwood that is particularly popular among families. Its townhomes are spacious and feature a variety of floor plans to cater to different needs. High Point also provides several communal amenities, such as a swimming pool and playground. Its proximity to top-rated schools in Brentwood makes it an ideal choice for families with children.
Then there's Tapestry, a condominium community that stands out due to its distinctive architectural style and high-quality craftsmanship. The condos in Tapestry feature a mix of traditional and modern design elements, creating a unique and aesthetically pleasing living space. The community offers several amenities, such as a swimming pool, outdoor grill area, and a dog park. Its location near parks and green spaces, as well as shopping and dining options, provides residents with a balanced and convenient lifestyle.
Lastly, Fredericksburg is a townhome community that is known for its traditional colonial-style architecture. Its townhomes are spacious and well-designed, providing residents with a comfortable and upscale living experience. The community also offers several amenities, including a swimming pool and clubhouse. Fredericksburg's location, within walking distance of several shopping and dining options, adds to its appeal.
Cost of Living
When compared to other cities in Tennessee and across the United States, Brentwood stands out as a more upscale and expensive locale. The overall cost of living in Brentwood is significantly higher than both the state and national averages, primarily driven by housing costs. Homes in Brentwood are priced well above those in other Tennessee cities, reflecting the area's desirability, the high standard of living, and the quality of services available to residents.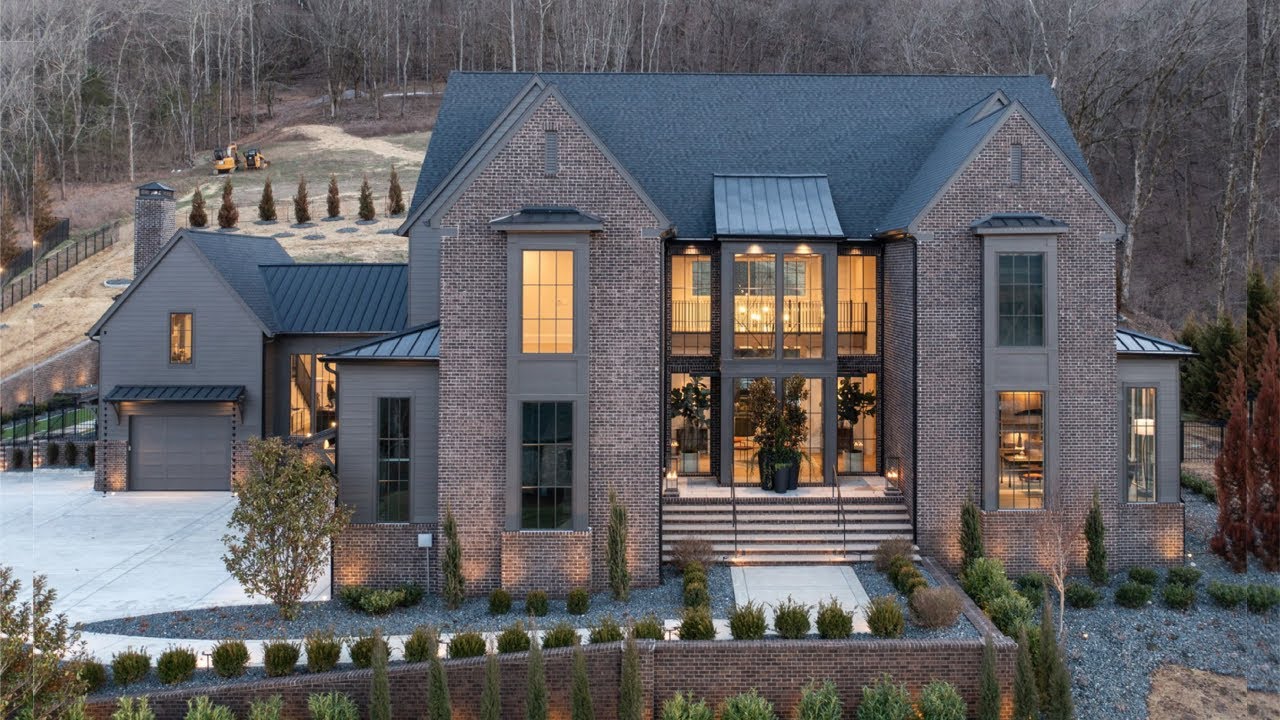 While housing constitutes the largest portion of the cost of living, other categories like groceries, transportation, healthcare, and utilities are relatively comparable to the national average, with only a slight increase. The cost of groceries and utilities in Brentwood, for instance, aligns fairly closely with averages seen in other metro cities across the United States. However, when compared to other areas in Tennessee, these costs tend to be somewhat higher in Brentwood, reflecting its status as a premier suburb of Nashville.
The healthcare costs in Brentwood, while higher than the state average, are approximately on par with the national average. With several top-rated healthcare facilities in and around Brentwood, residents have access to high-quality medical services. Meanwhile, transportation costs, including expenses associated with commuting and vehicle maintenance, run slightly above the national average, due in part to Brentwood's sprawling layout and the prevalence of commuting to Nashville for work.
However, when considering the cost of living in Brentwood, it's also important to consider the area's median income, which is significantly higher than the state and national median income. This means that while residents may face higher costs, they also tend to have higher incomes, somewhat offsetting the impact of these costs. Furthermore, the high quality of life, excellent schools, and safe, attractive neighborhoods that Brentwood offers can make the higher cost of living worthwhile for many residents.
Restaurants and Dining
Oh, if you're a food lover, Brentwood, TN has a wide array of dining options that will surely excite your taste buds! From high-end restaurants to local favorites, there's a taste for every palate in this vibrant community.
Let's start with Cork & Cow, a popular local spot that's renowned for its upscale comfort food. You'd love their gourmet burgers and hand-cut steaks, and their extensive wine list is something to appreciate, too. It's the perfect place for a date night or a celebratory meal.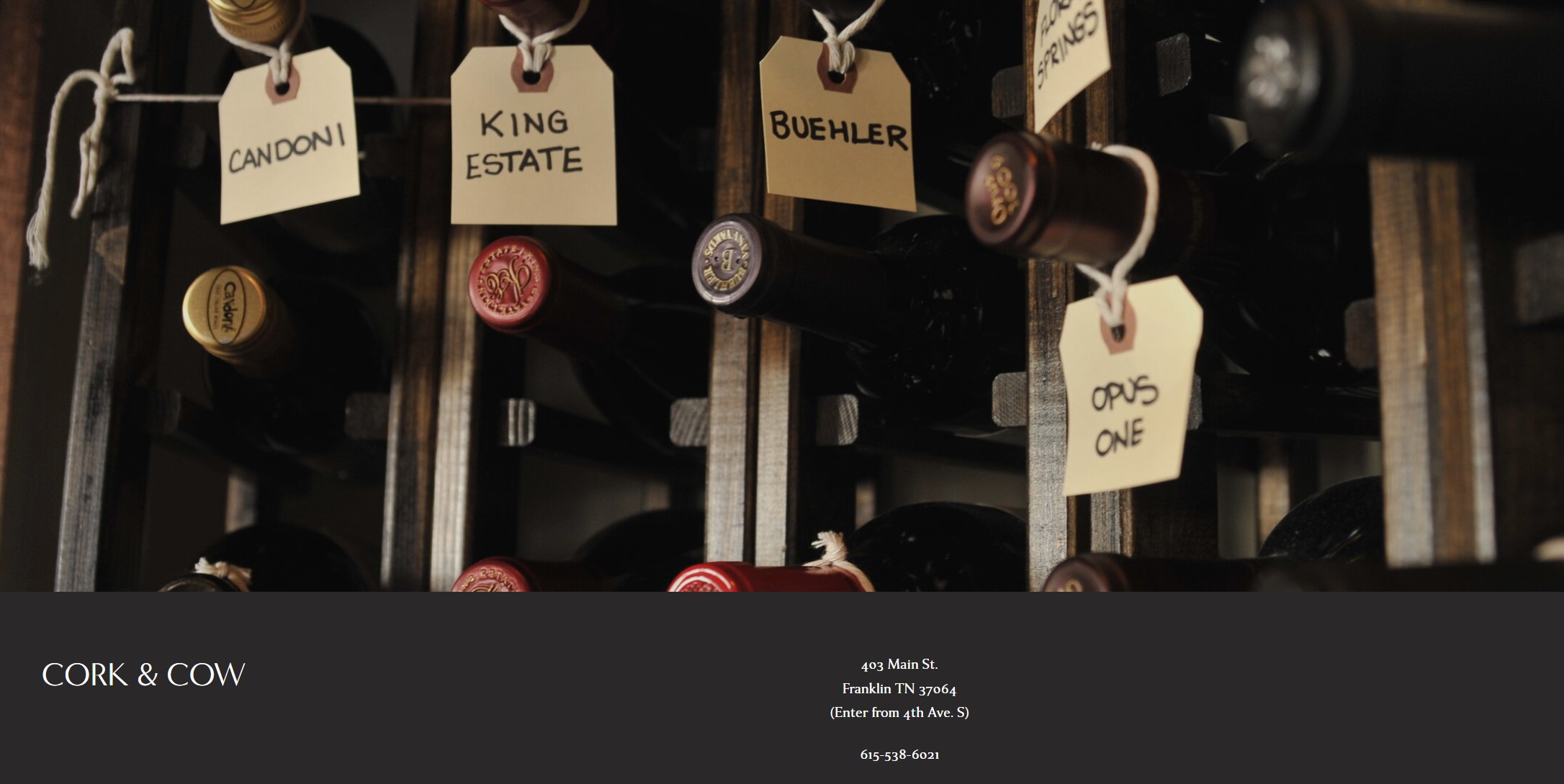 Looking for something a bit more exotic? Then you should definitely check out Soy Bistro, an Asian Fusion spot that serves some of the best Korean BBQ and sushi in town. Their Bibimbap and Bulgogi are simply phenomenal. Plus, the cozy, inviting atmosphere makes it a fantastic choice for both lunch and dinner.
On the other hand, if you're in the mood for some hearty Italian, Amerigo Italian Restaurant never disappoints. They serve up classic pasta dishes, mouthwatering pizzas, and a variety of Italian wines. Their cozy, rustic setting makes it feel like you've been transported straight to Italy.
Of course, a Southern city like Brentwood wouldn't be complete without some good old-fashioned barbeque. Martin's Bar-B-Que Joint is one of the best in town, serving up traditional pit-style BBQ. The ribs and pulled pork are a must-try, along with their delicious sides like the coleslaw and mac 'n' cheese.
And, if you're looking for something quick and casual, Puffy Muffin is a local bakery and cafe that's been serving the Brentwood community for years. They have a delightful array of pastries, sandwiches, salads, and they serve breakfast all day. You definitely can't skip their homemade muffins!
You see, Brentwood has something to suit everyone's culinary cravings. Whether you're looking for a fine dining experience, a family-friendly restaurant, or a quick bite to eat, you're sure to find it in Brentwood.
Shopping and Entertainment
If you're someone who enjoys shopping and entertainment, then Brentwood, TN certainly won't disappoint! With a variety of options ranging from luxury shopping to family-friendly activities, there's always something to keep you engaged and entertained.
For shoppers, the Hill Center Brentwood offers a unique blend of local boutiques and nationally recognized brands. You'll find a wide array of goods, from high-end fashion and accessories to home goods and beauty products. And after shopping, you can relax at one of the many eateries in the center. It's a fantastic spot to spend a day out.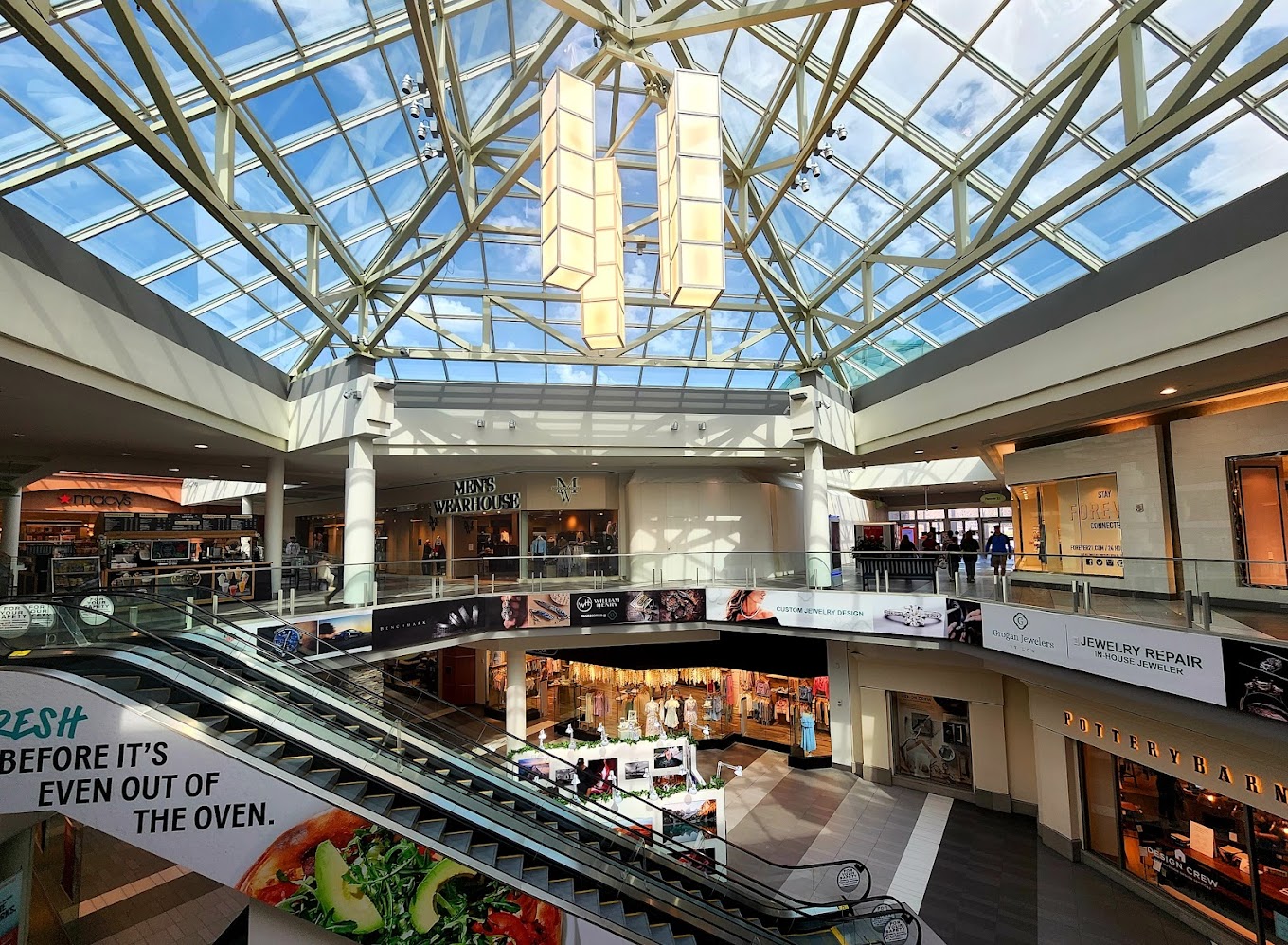 CoolSprings Galleria, located just a short drive from Brentwood, is another favorite among locals. It's a large indoor mall with a host of retailers, making it the go-to place for a comprehensive shopping spree. From well-known department stores to specialty shops, there's something for every shopper here.
For those who prefer outdoor activities, Brentwood has numerous parks and green spaces. Deerwood Arboretum and Nature Center, for example, offers walking trails with picturesque views and a variety of local flora and fauna. It's a great place to relax, picnic, or even bird-watch.
Entertainment in Brentwood also extends to cultural activities. The Towne Centre Theatre, Brentwood's community theater, presents a variety of performances throughout the year, ranging from classic plays to modern musicals. It's a wonderful opportunity to enjoy live performances right in the heart of the community.
If you're a music lover, don't forget that Brentwood is just a stone's throw away from Nashville, also known as "Music City." Here, you can enjoy live music performances at the historic Grand Ole Opry or Ryman Auditorium, visit the Country Music Hall of Fame, and explore Nashville's famous music scene.
So, you see, whether you love shopping, being outdoors, or cultural pursuits, Brentwood offers a wide array of activities to keep you entertained. It's all about choosing what you're in the mood for!
Parks and Nature
For the nature enthusiasts out there, you'll be thrilled to know that Brentwood, TN is brimming with beautiful parks and nature spots! The city has made a concerted effort to preserve its natural beauty, which means there are plenty of green spaces for you to explore.
One of the crown jewels of Brentwood's park system has to be the Deerwood Arboretum and Nature Center. With over 27 acres of natural space, it offers lush scenery, a variety of trails for walking and jogging, and even an observation deck that overlooks the Little Harpeth River. It's a true haven for those who enjoy bird-watching or simply spending a peaceful afternoon surrounded by nature.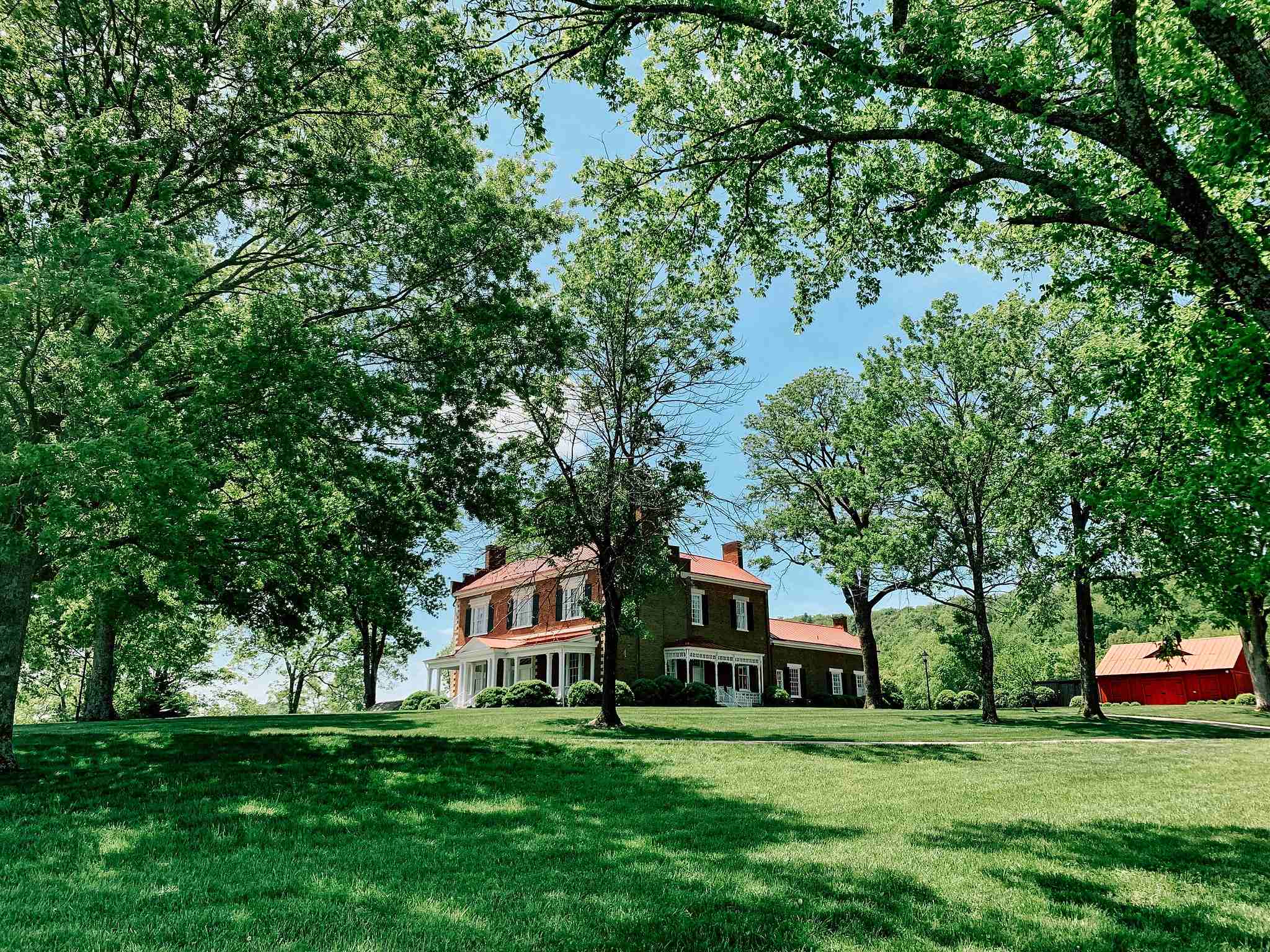 If you're into hiking, then you'll want to head over to Marcella Vivrette Smith Park, the largest park in Brentwood. It boasts around six miles of hiking trails that meander through dense forests and open meadows, and even up to the historic Ravenswood Mansion. It's the perfect spot for those who love to immerse themselves in the great outdoors.
For a park experience that's a bit more activity-filled, Crockett Park is the place to be. It's the site of the Eddy Arnold Amphitheater, which hosts outdoor concerts during the summer months, and it also has baseball fields, tennis courts, and an impressive playground for kids. It even has a historic Cool Springs House, a popular spot for community events.
Primm Park is another notable spot in Brentwood that combines history with nature. It's home to some of the oldest historic homes in Brentwood, the Boiling Spring Academy, and several ancient Native American Mound Sites. The peaceful setting and beautifully maintained grounds make it an interesting and unique place to visit.
And of course, let's not forget River Park. It's an excellent place for family outings with a fantastic playground, basketball courts, and a really nice picnic area. Plus, it connects to the Concord Park through the Brentwood Trail system, making it a lovely place for a long, leisurely bike ride or run.
With so many parks and nature spots to choose from, you're never far from a touch of the great outdoors in Brentwood. Whether you're a hiker, a bird-watcher, a sports enthusiast, or just someone who enjoys a good picnic, Brentwood has got you covered!
Business and Industry
Brentwood, TN is home to a diverse array of businesses and industries, serving as a significant hub for several sectors. Its strategic location in the dynamic Nashville metropolitan area, along with its pro-business climate, makes it an attractive place for companies across various industries.
Let's talk about healthcare first. This is a leading industry in Brentwood and the wider Nashville area. Brentwood houses the headquarters of several notable healthcare companies, including Quorum Health, LifePoint Health, and HCA's TriStar Division. These organizations not only provide quality healthcare services but also contribute significantly to the city's economy, offering a wide range of employment opportunities.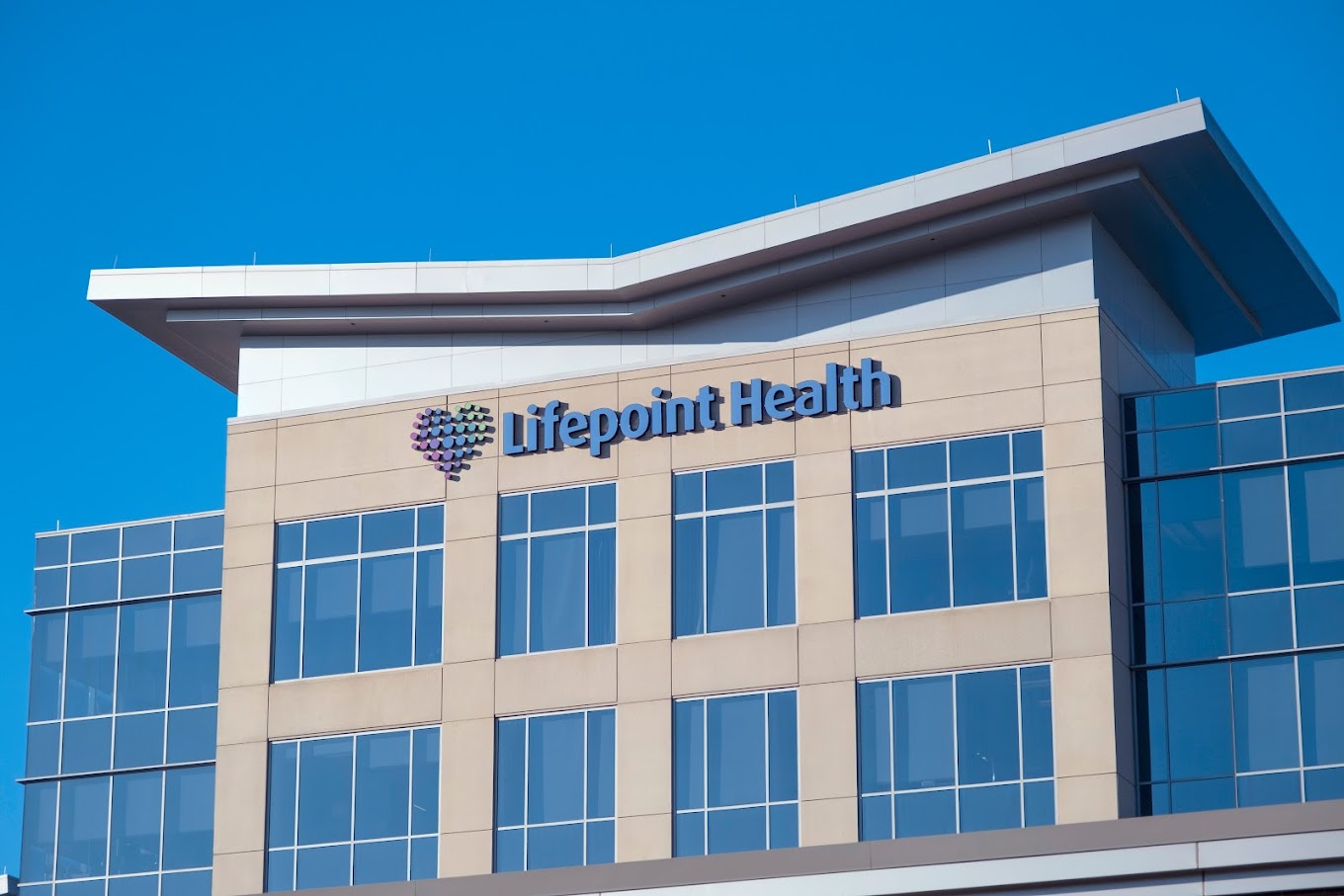 Finance is another key industry in Brentwood, with a number of banks and financial services firms setting up shop in the city. The presence of companies like LBMC, one of the largest professional business services firms in Tennessee, indicates the strength of this sector. You'll find that these financial firms provide an array of services, ranging from investment and portfolio management to tax planning and business consulting.
Retail and commerce also play a substantial role in Brentwood's economy. Several prominent retailers operate in the city, offering everything from groceries to home goods and fashion. Tractor Supply Company, a leading U.S. retailer in the farm and ranch market, has its headquarters in Brentwood, further underlining the city's status as a commercial hub.
Moreover, Brentwood has made a name for itself in the technology sector. Companies such as Comdata and SEDC provide innovative tech solutions and services, including data processing and software development. The presence of these tech firms not only diversifies the city's economic landscape but also attracts a dynamic, tech-savvy workforce.
So, as you can see, Brentwood's business scene is quite vibrant and diverse, ranging from healthcare and finance to retail and technology. This variety makes it an exciting place for professionals from different walks of life!
Airport and Transportation
As far as air travel is concerned, the Nashville International Airport (BNA) is the nearest major airport to Brentwood. It's conveniently located just about 15 miles north of the city center, which translates to approximately a 20 to 25-minute drive, depending on traffic. The airport offers a multitude of flights, both domestic and international, which makes traveling to and from Brentwood pretty straightforward.
When it comes to public transportation, Brentwood is served by the Metropolitan Transit Authority (MTA), which provides bus service between Brentwood and various points in the Nashville area. While public transportation might not be as extensive as in some larger cities, the bus service can be a convenient way to travel to Nashville and surrounding areas if you're looking to avoid the hassle of driving and parking.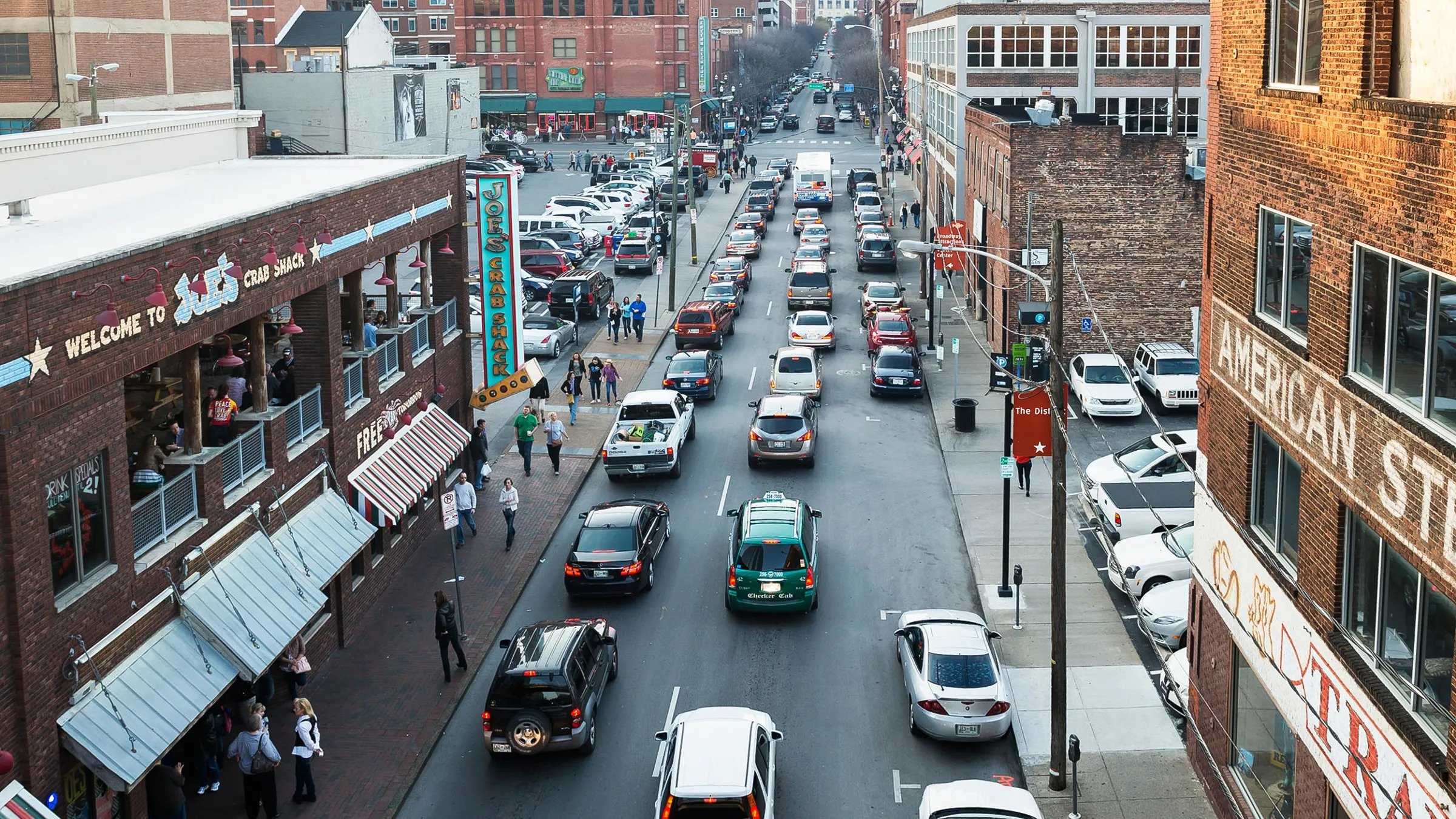 For daily commutes, there's also the Regional Transportation Authority's (RTA) commuter bus and rail services that provide convenient weekday routes to and from Nashville. Particularly, the Music City Star Commuter Rail has a stop in nearby downtown Nashville and offers a comfortable and stress-free commute during peak hours.
Moreover, for those preferring to drive, Brentwood offers easy access to I-65, which is one of the major interstates connecting the city to Nashville and other parts of the country. Plus, there's a good network of local roads that connect the various parts of Brentwood itself.
Of course, like most modern cities, Brentwood also has a variety of ride-sharing services, like Uber and Lyft, which can be a flexible and easy option for getting around the city and surrounding areas.
So, whether you're planning a trip out of state or just need to get around locally, there are several practical options available in Brentwood, TN!
Weather
Brentwood, TN, it's impossible not to mention its distinct four-season climate, which offers a unique mix of Southern warmth and a taste of each of the seasons.
Let's start with spring. It's a beautiful time of the year in Brentwood, when the city truly comes alive. Temperatures range from the 60s to the 70s, making it perfect for outdoor activities. Plus, with the blooming of flowers and trees, the landscape is absolutely picturesque. Do remember, however, that spring is also the city's rainiest season, so keep an umbrella handy!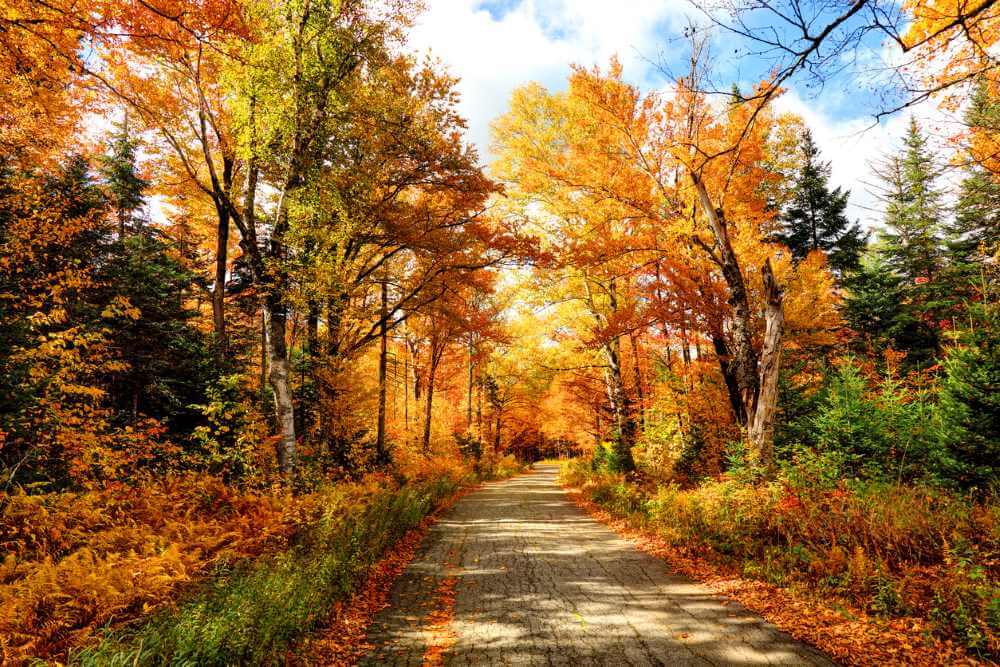 Then comes summer, which, in true Southern style, is warm and can get quite humid. Temperatures often reach the 80s and 90s, perfect for pool parties, barbecues, and visits to local parks. Just be prepared to stay hydrated, and you might want to plan outdoor activities for the cooler mornings or evenings.
Autumn, for many, is the best time of the year in Brentwood. The city is known for its stunning fall foliage, with the many parks and tree-lined streets transforming into a sea of reds, oranges, and yellows. The temperatures, too, are very comfortable, usually staying in the 60s and 70s, making it an excellent time for hiking, picnics, and outdoor festivals.
Finally, winter in Brentwood is usually mild, with temperatures typically ranging from the 30s to the 50s. While snowfall does occur, it's usually light and doesn't stick around for too long. It's a great time for cozy indoor activities, although on warmer days, you can still enjoy the city's parks and outdoor spaces.
So, as you can see, weather in Brentwood, TN varies quite a bit throughout the year, offering residents and visitors a taste of each season. Whether you love basking in the summer sun or strolling through vibrant fall leaves, Brentwood's got a season for you!
Private and Public Schools
Brentwood, TN! The city is renowned for its exceptional schools, both public and private, making it an excellent place for families.
When it comes to public schools, Brentwood is served by the Williamson County School District, one of the top-rated school districts in the state. This district is celebrated for its high academic standards and committed teachers. Schools like Brentwood High School and Ravenwood High School consistently receive high marks for their rigorous academics and extensive extracurricular activities. The district also boasts impressive middle and elementary schools, ensuring a high-quality education from the early years onward.

Now, if you're considering private education, Brentwood also offers a range of options. Brentwood Academy is one of the area's most prestigious private institutions, offering a college-preparatory curriculum for grades 6 through 12. It has a reputation for strong academics, successful athletic programs, and a focus on character development.
Another noteworthy private school is Battle Ground Academy, although it's located just outside Brentwood in neighboring Franklin. This historic school has been serving students from kindergarten through 12th grade for over 130 years, offering a rigorous academic program alongside a wide array of sports and arts offerings.
Then there's Currey Ingram Academy, a school that specializes in providing personalized learning strategies for students with learning differences. With small class sizes and a strong focus on individual strengths, Currey Ingram Academy fosters an environment where every student can thrive.
Montessori Academy is another option for those seeking a unique, student-led approach to learning for their young children. This school offers programs for children aged 18 months through 8th grade and emphasizes self-directed, experiential learning in a nurturing environment.
So, whether you're looking for top-notch public education or a private school offering tailored educational experiences, you're sure to find a school that fits your family's needs in Brentwood, TN!
History
The history of Brentwood dates back to the late 1700s when early settlers from Virginia and North Carolina began to establish homesteads in the area. The city was originally named after Brentwood, an affluent suburb in England, and the influence of this European heritage is still evident in the city's architecture and place names.
During the early 19th century, Brentwood prospered as an agricultural hub, with expansive plantations dedicated to growing cotton and raising livestock. Many of these historic plantations, such as the Boiling Spring Academy and the historic Cool Springs House, have been carefully preserved and can still be visited today.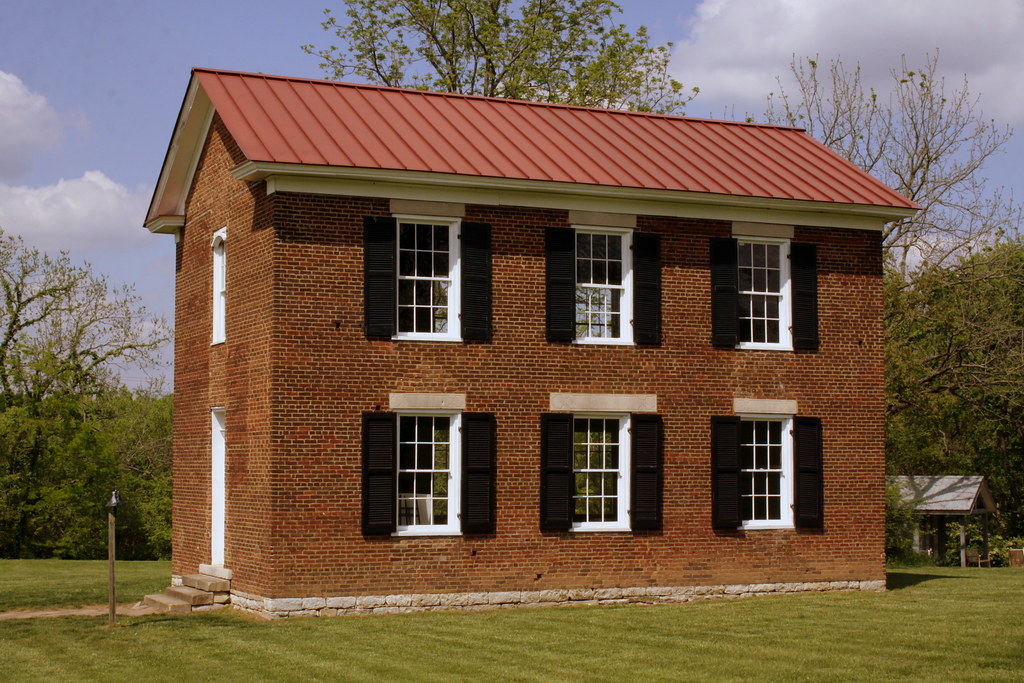 However, Brentwood's history also bears the imprint of the Civil War. In fact, it was a significant site during the war, with the Battle of Brentwood taking place in 1863. After the war, the city, like much of the South, had to recover and rebuild. It was during this period that the community began to transition from its plantation-based economy to more diversified enterprises.
In the 20th century, Brentwood began to evolve into the residential suburb we know today. With the construction of Interstate 65 in the 1960s, Brentwood started attracting residents who were drawn by its natural beauty, serene neighborhoods, and the appeal of suburban living close to the amenities of Nashville. The city was officially incorporated in 1969, and it has continued to flourish as a residential and commercial hub since then.
Despite its growth, Brentwood has been careful to preserve its historic sites and natural spaces. This blend of history, nature, and modern living is part of what makes Brentwood a unique and appealing place to live. So, whether you're strolling down its tree-lined streets or visiting one of its historical landmarks, you're walking in the footsteps of hundreds of years of history!