Bon Aqua, TN Homes for Sale
Bon Aqua, TN Homes for Sale
September 27, 2023
Nestled in the picturesque landscapes of middle Tennessee, Bon Aqua is a hidden gem waiting to be discovered by those seeking a quieter, more serene way of life. Named after the French words for "good water," this tranquil locale echoes its name with pristine springs and lush surroundings that have charmed residents and visitors alike for decades.
Moving to a new town always comes with a blend of excitement and trepidation, and Bon Aqua is no different. But those who venture here are often greeted with not just the beauty of nature, but also the warmth of a close-knit community that celebrates its rich history, while looking forward to the future.
Finding a home in Bon Aqua offers a unique opportunity. Whether you're drawn to historic homes that tell tales of the past, modern structures that provide contemporary comforts, or plots of land where you can build your dream house, there's something for everyone here. The real estate landscape of Bon Aqua, while diverse, maintains a harmonious blend with nature, ensuring that each home has its own special place amidst the greenery and the hills.
As you embark on this new chapter in the heartland of Tennessee, let this guide serve as a compass to navigating the wonders of Bon Aqua and finding the perfect home to hang your hat. Welcome to a journey of discovery, community, and southern hospitality. Welcome to Bon Aqua.
Housing Market
Bon Aqua, Tennessee, is a delightful testament to rural charm and a lifestyle that's a tad slower and more contemplative than the hustle and bustle of urban centers. The housing market here is a reflection of this ambiance. With its vast stretches of land and open spaces, it's not uncommon to find properties with expansive yards, perhaps with a grove of trees, a babbling brook, or even a small pond, giving homeowners their slice of nature right at their doorstep.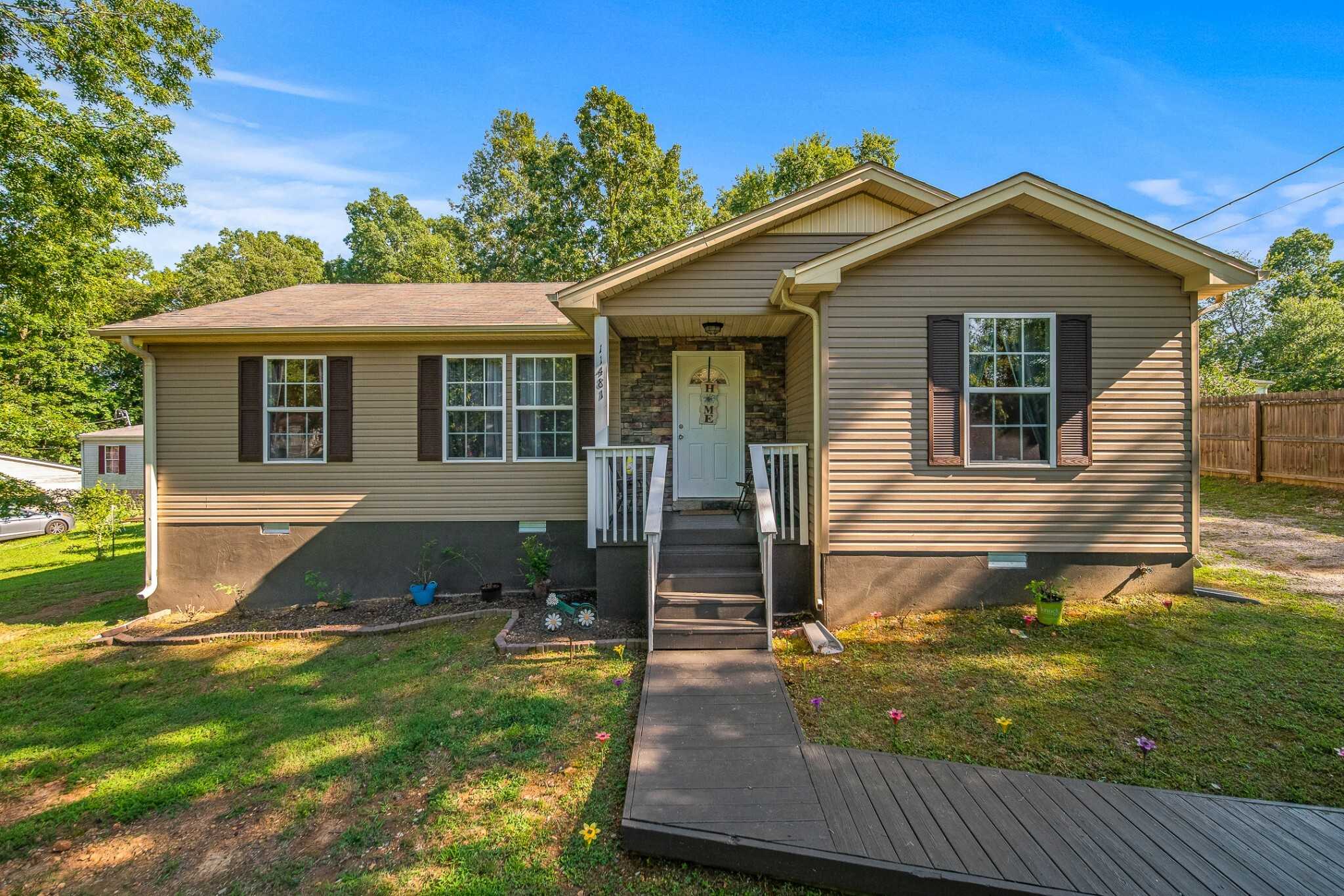 Historically, Bon Aqua's homes have been a blend of classic southern architecture, complete with wrap-around porches and wooden beams, and more modern designs that have come up over the years. The town's respect for its history is evident in the well-preserved older homes, many of which have been renovated to offer modern amenities without sacrificing their old-world charm. These homes often boast hardwood floors, large fireplaces, and intricate moldings, reminiscent of a bygone era.
On the other end of the spectrum, newer constructions and developments cater to contemporary tastes. These houses might lean towards open floor plans, energy-efficient designs, and smart home integrations. The demand for such homes has been on a steady rise, appealing to both newcomers and long-time residents who desire a touch of modernity in their living spaces.
Land availability also presents a unique opportunity in Bon Aqua. For those inclined to build from the ground up, there are numerous plots available, ranging from smaller parcels to expansive acreages. This allows potential homeowners the freedom to design and construct a residence tailored to their exact specifications, all while soaking in the serene beauty the region offers.
Another characteristic worth noting is the affordability factor. Compared to the skyrocketing prices in metropolitan areas, Bon Aqua offers reasonable rates, making it an attractive option for families, retirees, and even young professionals. However, as with any locale that begins to gain attention for its charm and potential, the market can be competitive, so having a pulse on listings and being decisive can be advantageous for potential buyers.
Nearby Cities
Adjacent to Bon Aqua, Tennessee, several cities and towns lend their own distinct character and flavor to the region, each contributing its nuances to the overall housing market, lifestyle, and community attributes.
Dickson, for instance, is one such city that comes to mind. Just a stone's throw away from Bon Aqua, Dickson's housing market is slightly more expansive given its larger size. The mix of historical homes, newer developments, and ample land plots offers a variety of choices for potential homeowners. As a budding commercial hub, the city also presents an array of amenities, from shopping centers to dining establishments, seamlessly blending modern conveniences with a touch of southern charm.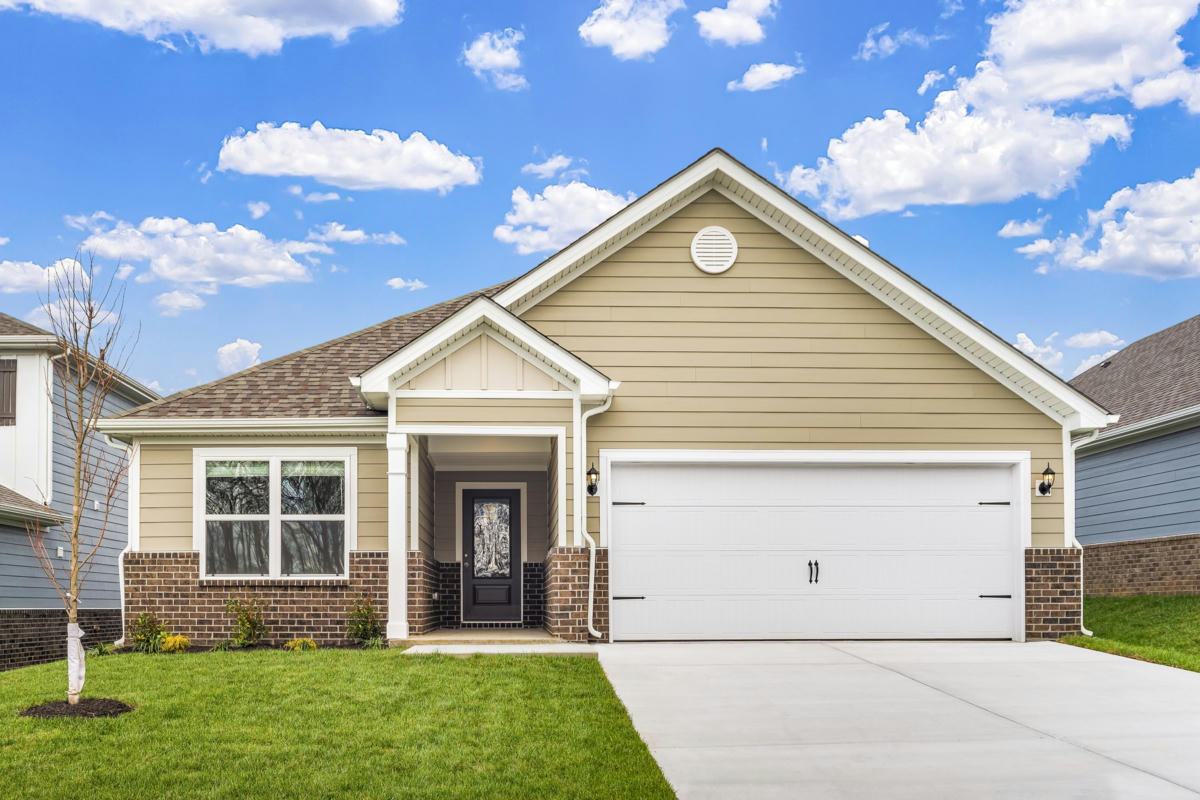 Centerville is another neighboring town with its own unique attributes. Known for its picturesque town square and an assortment of antique stores, Centerville offers a throwback to simpler times. The housing here leans more towards charming cottages and bungalows, with white picket fences and gardens that evoke a sense of nostalgia. Life in Centerville is quaint and unhurried, making it perfect for those who cherish tranquillity and a close-knit community feel.
Fairview, with its proximity to both Bon Aqua and Nashville, provides an interesting mix of rural and suburban lifestyles. The housing market here leans towards suburban-style homes with contemporary features, and its local parks, such as Bowie Nature Park, offer residents plenty of opportunities for outdoor activities. Fairview strikes a balance for those who work in the city but yearn for a peaceful abode to come home to.
Then there's Lyles, a smaller town with a more tight-knit community. The housing market in Lyles is characterized by larger plots of land, making it a favorite for those who are inclined towards farming or simply desire a larger yard. The community is known for its local events and festivals, where neighbors come together to celebrate traditions and foster a sense of belonging.
Each of these cities and towns, in their own right, offers a unique experience, both in terms of housing and lifestyle. Together, they paint a diverse and vibrant picture of life in and around Bon Aqua, giving potential residents a wide array of choices to consider.
Top Neighborhoods
When looking at Bon Aqua, Tennessee, several residential neighborhoods stand out for their charm, sense of community, and the amenities they offer, making them top choices for those considering a move to this serene town.
Lindenwood is one such neighborhood that garners attention. Nestled among the natural landscapes for which Bon Aqua is known, Lindenwood boasts spacious homes that offer breathtaking views of the surrounding countryside. It's a place where mornings are graced by the songs of birds and evenings are lit by the warm hues of the setting sun. Families in Lindenwood often speak of the close community ties and the joy of having nature as their backyard.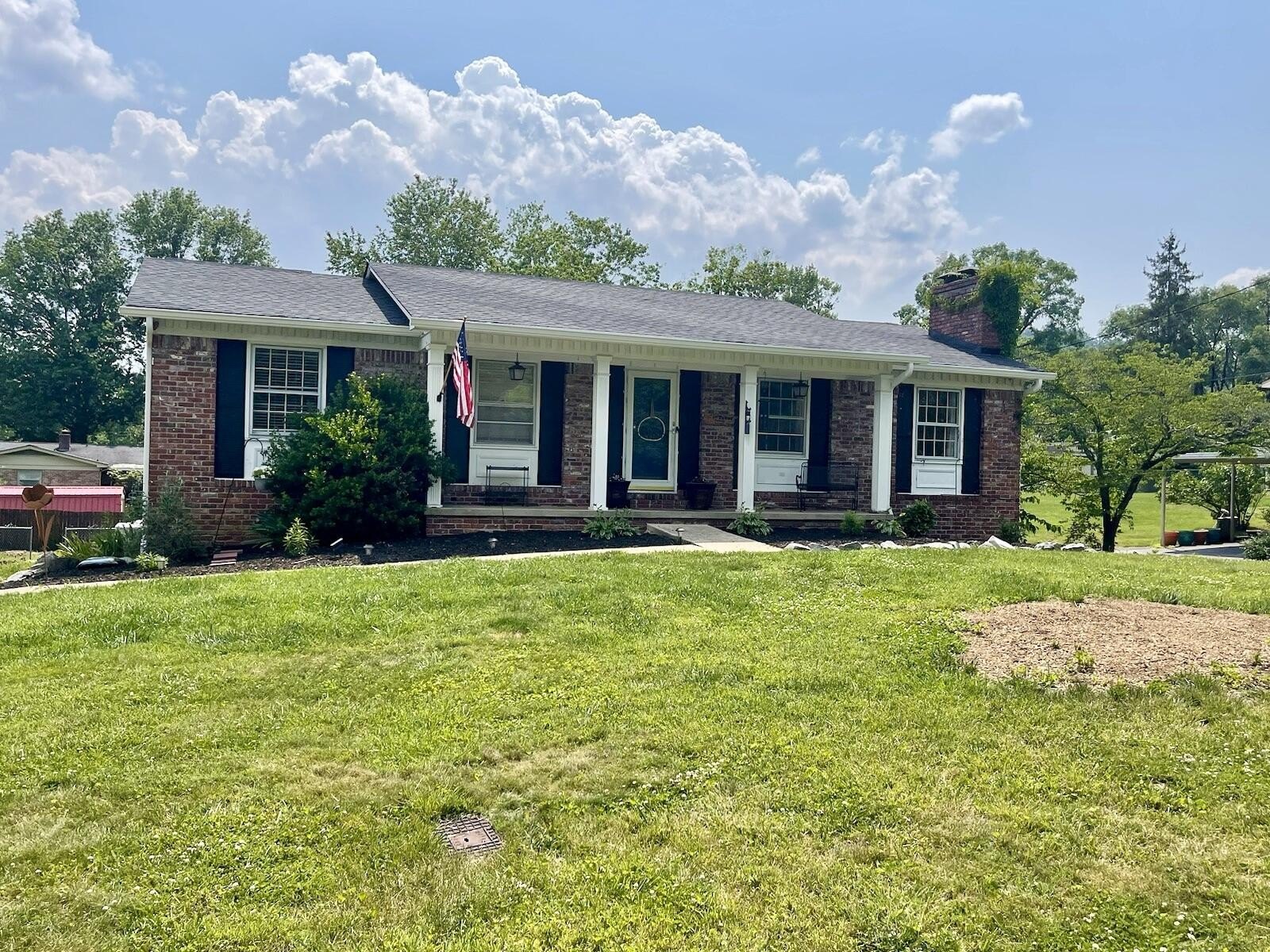 Whispering Pines is another favorite among many. The name itself conjures images of tall pine trees swaying in the gentle breeze, and the neighborhood doesn't disappoint. Homes here tend to have a woodsy, cabin-like charm, blending seamlessly into the environment. A leisurely walk in Whispering Pines is often punctuated by the scent of pine and the gentle rustling of leaves, making it a haven for those who seek tranquillity.
For those who prefer a more modern touch, Tanglewood Estates offers newer constructions with contemporary designs. The neighborhood, while offering modern comforts, does not compromise on space, with most homes having ample yards that are perfect for family barbecues, children's play areas, or cultivating a small garden. Its proximity to some of Bon Aqua's main amenities makes it convenient for daily needs, yet it still retains a peaceful ambiance.
Last but not least, Creekview Meadows offers homes that, as the name suggests, often overlook beautiful creek settings. The calming sound of flowing water is a constant companion for the residents here. The community is known for its friendly neighbors and communal events, fostering a strong sense of togetherness. The homes, a mix of traditional and modern, are often adorned with beautiful landscaping that further enhances the beauty of the area.
Each of these neighborhoods in Bon Aqua offers a unique residential experience. While they have their distinct characteristics, they all share the overarching theme of community, nature, and a relaxed pace of life.
Top Condos & Townhomes
While Bon Aqua, Tennessee is predominantly known for its serene rural settings and expansive plots, there are some condo and townhome communities that have begun to spring up, catering to those who desire a more compact and maintenance-free living style, yet still want to be enveloped by the town's natural beauty.
The Bon Aqua Retreat is one such condo community that's gained a fair amount of attention. Positioned close to some of the main access roads, yet buffered enough to maintain its tranquillity, this community offers modern amenities with a touch of rustic charm. Residents enjoy well-appointed units, shared community spaces, and the convenience of being just a short drive from the town's central offerings.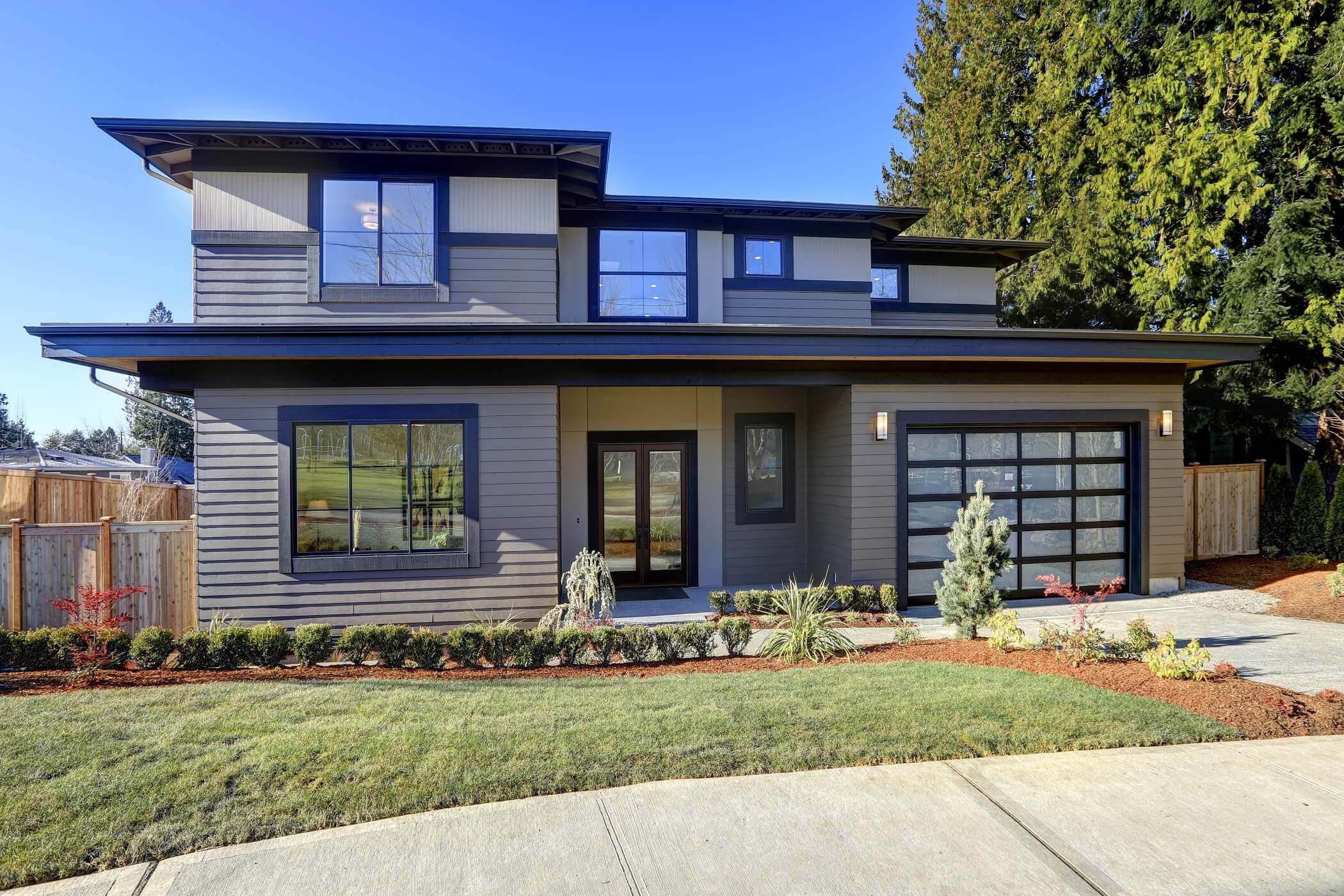 Clearwater Commons, a newer townhome community, has been designed keeping the modern resident in mind. It offers a blend of contemporary aesthetics with the traditional allure of Bon Aqua's countryside. Each townhome is characterized by open floor plans, state-of-the-art kitchens, and cozy patios that open up to the communal green spaces. The community itself boasts walking trails, a clubhouse, and even a small water feature that pays homage to Bon Aqua's name and heritage.
Maple Shade is another sought-after townhome community, particularly popular among young professionals and retirees. With its brick facades and tree-lined driveways, Maple Shade offers a sense of seclusion while still being part of a community. Many residents speak fondly of the evening get-togethers and weekend brunches that are organized in the community's shared areas, fostering a sense of camaraderie and belonging.
While condos and townhomes might not be as abundant in Bon Aqua as in larger cities, the ones that are present offer a unique blend of convenience and rural charm. They're perfect for those who want a taste of Bon Aqua's tranquil lifestyle without the responsibilities of a larger property.
Cost of Living
Bon Aqua, Tennessee, with its serene landscapes and close-knit community, provides not only an escape from the frantic pace of metropolitan life but also an economic respite. When you stack up the cost of living in Bon Aqua against some of the major metro cities in the USA, the differences become quite evident.
In cities like New York, Los Angeles, or San Francisco, a monthly rental or mortgage payment could easily cover several months' worth of similar housing expenses in Bon Aqua. It's not just about the sticker price of a house; it's about the square footage, the land it sits on, and the quality of life each dollar affords you. In Bon Aqua, your dollar stretches further, granting you spacious homes, sprawling yards, and the luxury of peace and quiet.
Groceries, utilities, and transportation costs also follow a similar pattern. While you might find yourself paying a premium for a gallon of milk or a monthly public transport card in places like Chicago or Boston, in Bon Aqua, the prices are considerably gentler on the wallet. These everyday expenses, when tallied up over a year, can result in significant savings, making the overall cost of living much more manageable.
Of course, there are trade-offs. Those major metropolitan areas often come with higher salary potentials, a wider range of cultural amenities, and a denser network of services and businesses. But many residents of Bon Aqua find that the tranquillity, the community spirit, and the natural beauty of the surroundings more than make up for these metropolitan perks.
Additionally, with the growing trend of remote work and telecommuting, living in places like Bon Aqua while working for employers in larger cities is becoming increasingly feasible. This allows residents to enjoy the best of both worlds: earning a metropolitan salary while benefiting from the lower cost of living in a town like Bon Aqua.
Restaurants and Dining
The culinary scene in Bon Aqua, Tennessee, is a delightful blend of classic Southern flavors and innovative culinary expressions. Even though it's a smaller town, the passion for good food and community gathering is very much alive here.
One of the standout favorites among locals is the Bon Aqua Diner, a cozy eatery reminiscent of the classic American diners from yesteryears. With its checkered floors and nostalgic decor, it serves up hearty breakfasts, delectable sandwiches, and, of course, the irresistible Southern fried chicken. The portions are generous, and the ambiance is one of warmth and familiarity, making every meal feel like a family gathering.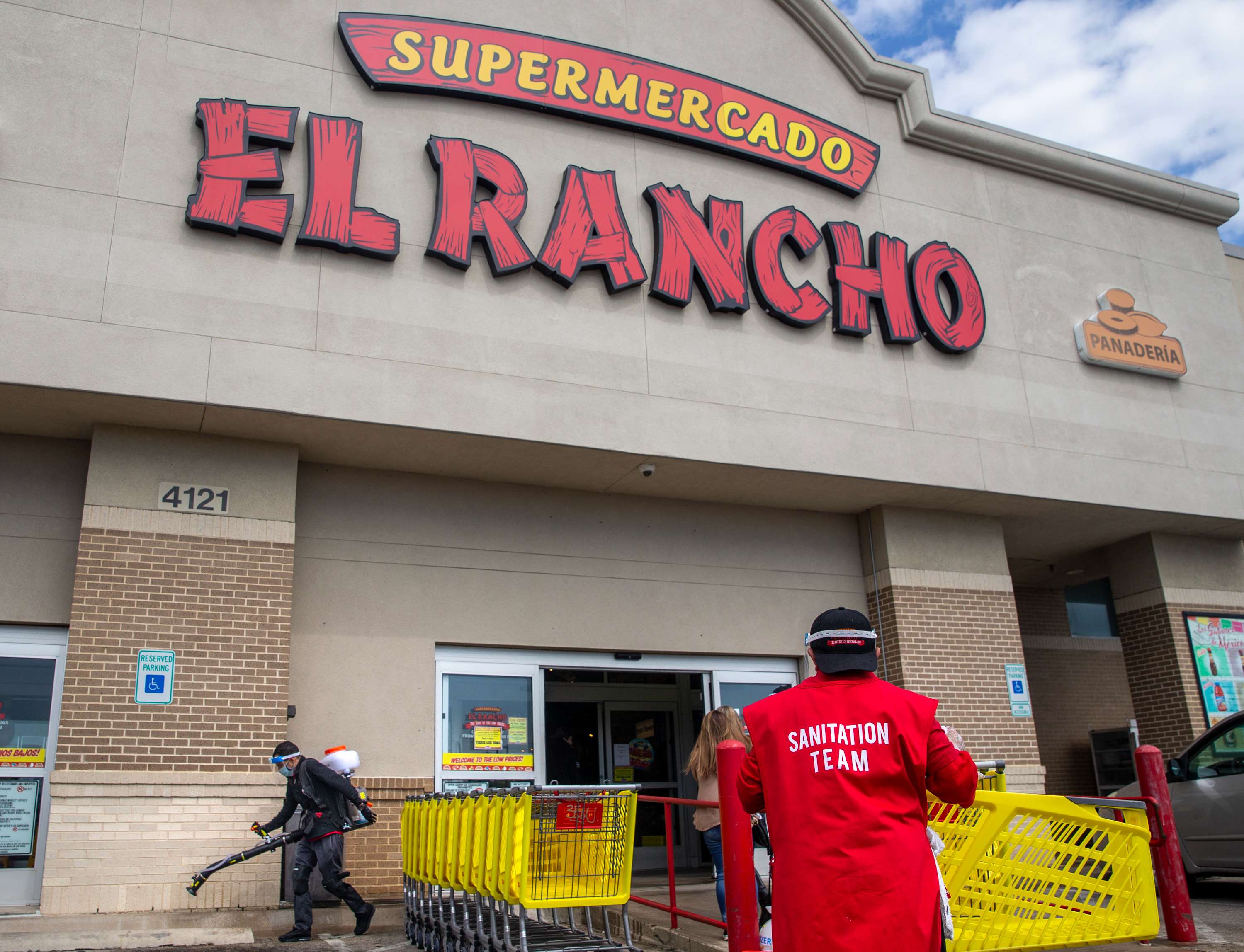 For those who crave a bit of spice, El Rancho, a Mexican restaurant in town, offers dishes bursting with authentic flavors. From zesty tacos to creamy guacamole, the menu is a testament to the rich culinary traditions of Mexico. On weekends, it's not uncommon to find the place bustling with families and friends, with laughter and mariachi music filling the air.
Another gem is Pineview Grill, which combines the charm of Southern cooking with a touch of modern flair. Their farm-to-table approach ensures that dishes are made with the freshest local ingredients. Menu offerings range from the traditional meat-and-three specials to more contemporary takes on Southern classics, satisfying a broad spectrum of palates.
Of course, no mention of dining in Bon Aqua would be complete without touching upon the myriad of small cafes and bakeries dotting the town. These places, often family-run, offer everything from freshly brewed coffee to homemade pies and pastries. Each bite carries with it a story, a tradition, and the unmistakable touch of home.
In Bon Aqua, dining isn't just about satiating hunger; it's an experience, a ritual of coming together. Whether it's catching up with neighbors over brunch, celebrating a special occasion, or simply indulging in the comfort of familiar flavors, the restaurants here offer more than just meals; they offer memories.
Shopping and Entertainment
In Bon Aqua, Tennessee, entertainment and shopping come with a unique, intimate touch. While the town might not have the glitz and glamour of big-city entertainment, it offers a plethora of heartwarming and community-centered experiences that resonate with both locals and visitors.
A popular spot that draws many is the Storytellers Museum. This establishment pays tribute to the rich musical heritage of the area, especially its connection to the legendary Johnny Cash. Beyond its captivating exhibits, the venue often hosts live music nights where you can catch local artists strumming guitars and belting out both classic tunes and original compositions. The music, echoing through the rustic walls of the museum, creates an ambiance that's both nostalgic and electric.
When it comes to shopping, Bon Aqua has a collection of charming boutiques and antique stores. These places are treasure troves for those who love to sift through history, finding everything from vintage vinyl records to antique furniture. Every item has a story, and store owners, with their wealth of knowledge, are often more than happy to share tales of the past, making shopping an engaging journey through time.
For those looking to enjoy the great outdoors, Bon Aqua's parks and recreational areas offer plenty of entertainment. Families often gather for picnics, while children find joy in playgrounds. Nature enthusiasts can indulge in bird-watching or hiking, with many trails winding through the picturesque landscapes of the region.
While larger shopping malls and cineplexes might be a short drive away, Bon Aqua prides itself on its local experiences. The weekend farmer's markets, for instance, are not only places to pick up fresh produce but also spots where you can catch up with neighbors, enjoy live performances, and sometimes even participate in community-led workshops or events.
All in all, entertainment and shopping in Bon Aqua are infused with a personal touch, reflecting the tight-knit nature of the community. It's less about the grandeur and more about the genuine connections and shared experiences.
Parks and Nature
Nestled within the rolling hills and lush landscapes of Tennessee, Bon Aqua offers a beautiful tableau of nature's finest. For those who find solace in the embrace of nature, the town presents a myriad of opportunities to connect with the great outdoors.
Looming large among the town's natural sanctuaries is Bon Aqua Springs Park. This park is a testament to the region's namesake — "Good Water" in French. Historically known as a healing spring, today it is a haven for those seeking a leisurely day amidst greenery. The park boasts trails that meander around the springs, allowing visitors to soak in the serene ambiance, occasionally punctuated by the gentle murmurs of flowing water. Families often flock to designated picnic spots, and on a sunny day, it's not uncommon to spot artists trying to capture the park's beauty on their canvases.
Adjacent to this, the expansive Piney Woods are a treat for hikers and nature enthusiasts. The woods are home to myriad trails, each offering its own unique perspective of the region's flora and fauna. Early mornings in Piney Woods are particularly enchanting, with mist shrouding the trees and birds serenading the dawn. For those inclined, camping options are available, allowing for a complete immersion in nature's embrace.
Beyond these, many locals often speak fondly of the smaller green pockets scattered throughout Bon Aqua. Whether it's a neighborhood park where children play and elders take their evening strolls or the green belts that are often the site of community gatherings, these spaces contribute significantly to the town's charm.
Furthermore, Bon Aqua's commitment to preserving its natural heritage is evident in community-led initiatives. Tree planting drives, clean-up days, and nature workshops are frequent events on the town's calendar.
In essence, the parks and natural landscapes of Bon Aqua are not just spaces; they're an integral part of the community fabric. They remind residents and visitors alike of the simple joys of life and the importance of cherishing the natural world around us.
Business and Industry
Bon Aqua, while retaining its small-town charm and nature-centric backdrop, has seen a steady influx of businesses and industries that contribute to its economic tapestry.
A significant sector that stands out is agriculture. Given the fertile soils and favorable climatic conditions, many families in Bon Aqua have been tending to farms and ranches for generations. From fresh produce like corn, tomatoes, and beans to livestock farming, agriculture remains at the heart of Bon Aqua's identity. This close connection to the land ensures that local markets are stocked with fresh, locally-sourced products, and it's not uncommon to find farm-to-table events celebrating the region's agricultural abundance.
Another noteworthy industry is tourism. Thanks to its rich history, coupled with the serene landscapes, Bon Aqua has become a magnet for those seeking a reprieve from urban chaos. The bed-and-breakfast establishments, historic sites like the Storytellers Museum, and the myriad of nature trails contribute significantly to drawing visitors. This influx of tourists has also given rise to supporting businesses, such as local diners, antique shops, and artisanal craft stores, all of which enrich the visitor experience.
While these sectors are foundational, Bon Aqua has also seen a rise in small-scale manufacturing and artisanal businesses. From woodworking workshops crafting bespoke furniture to boutique stores producing handcrafted soaps and candles, the spirit of entrepreneurship is alive and thriving.
The proximity to larger towns and cities has also facilitated a range of service-based industries. Real estate, construction, and home improvement businesses have sprouted up in response to the growing interest in Bon Aqua as a residential destination.
In sum, while Bon Aqua remains deeply rooted in its agricultural heritage, it has gracefully integrated diverse businesses and industries, making it a harmonious blend of the old and the new. The community's unwavering commitment to supporting local ventures ensures that this town is not just a place to live but also a place to thrive.
Airport and Transportation
For residents of Bon Aqua and those planning a visit, connectivity to the broader world remains crucial. The good news is that while Bon Aqua offers the tranquillity of a rural setting, it isn't entirely cut off from the conveniences of urban locales, especially when it comes to transportation.
The closest major airport to Bon Aqua is the Nashville International Airport (BNA). Positioned in the heart of Music City, Nashville, the airport is roughly an hour's drive from Bon Aqua, making it reasonably accessible for both residents and visitors. Nashville International Airport serves as a hub for several major airlines, providing flights across the country and even some international destinations. The proximity to this airport means that business trips, vacations, or visits from out-of-town friends and family are all relatively hassle-free.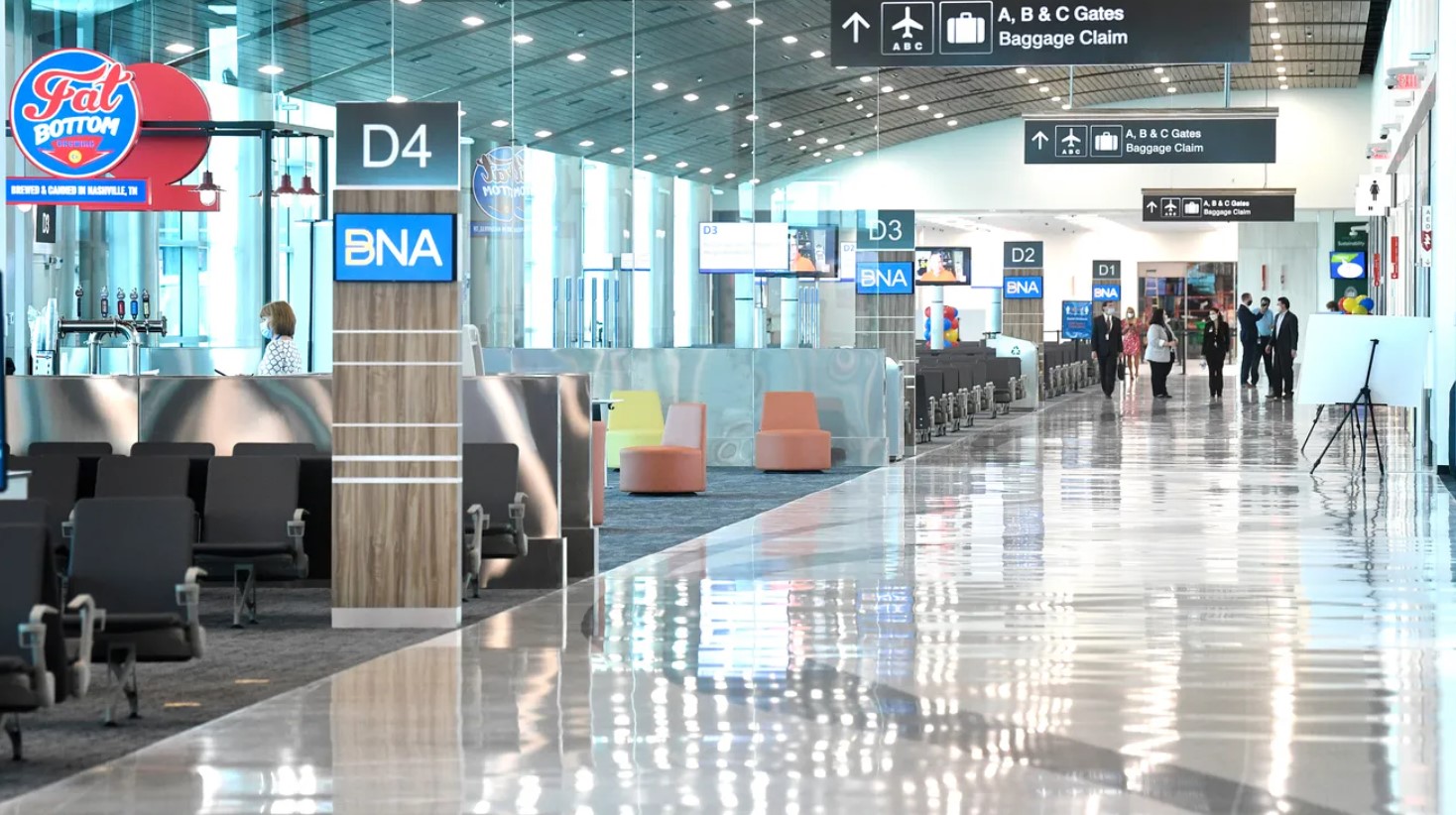 Regarding public transportation, options within Bon Aqua itself are somewhat limited given its smaller size and rural character. However, there are regional transportation services that connect Bon Aqua to nearby towns and cities. For daily commuters or those who prefer not to drive, these services offer a viable alternative. There's also been a rise in the availability of ride-sharing services like Uber and Lyft in the region, catering to both locals and tourists.
While Bon Aqua might not have the dense transportation networks of larger cities, its strategic location ensures that residents and visitors are never too far from the hustle and bustle. The ease of reaching a major airport, combined with the regional transportation options, means that the charm of Bon Aqua's serene landscape can be enjoyed without feeling isolated.
Weather
The ever-changing canvas of Bon Aqua's skies! For anyone familiar with this charming Tennessean town, they'd know that the weather and seasons play a defining role in its character and rhythm.
Spring in Bon Aqua is akin to a poet's dream. Gentle breezes rustle newly sprouted leaves, and flowers bloom in a myriad of colors, painting the town in vibrant shades of pinks, purples, and yellows. The temperatures are mild, making it a perfect time for outdoor activities. Whether it's tending to gardens, hiking in the local woods, or simply enjoying a picnic, springtime beckons one and all to step out and savor the rebirth of nature.
As the calendar pages turn and summer arrives, the town takes on a warm, sun-kissed hue. Days are longer, allowing for extended hours of fun and frolic. The laughter of children playing outdoors, the hum of cicadas in the evenings, and the occasional pop-up thunderstorm are all hallmarks of a Bon Aqua summer. It's also a time for community gatherings, BBQs, and enjoying the cool waters of local streams and rivers.
When autumn graces Bon Aqua, it does so with a flair for drama. The trees transform into a riot of reds, oranges, and golds, with each day seeming like a masterpiece painted by nature. The crispness in the air hints at the cooler days ahead, and residents often indulge in apple picking, hayrides, and cozy bonfire nights. There's a certain nostalgia that accompanies this season, reminiscent of old stories and memories.
Winter, on the other hand, brings its own charm. While snowfall isn't always heavy, a light dusting isn't uncommon, turning the town into a serene winter wonderland. The cold urges residents to bundle up, sip on hot cocoa, and enjoy the festive spirit that the end-of-year holidays bring. It's a time for reflection, for warm fires, and for cherishing the close-knit community vibes that Bon Aqua is so fondly known for.
In essence, the weather and seasons in Bon Aqua are not merely meteorological phenomena. They are deeply intertwined with the town's way of life, shaping experiences, traditions, and memories in their unique ways.
Private and Public Schools
Education holds a significant place in the heart of the Bon Aqua community. With a blend of both private and public schools, families in the area have a spectrum of choices that cater to diverse educational needs and philosophies.
Public schools in Bon Aqua, overseen by the local school district, have long been pillars of the community. These institutions have a rich history of fostering academic excellence while also emphasizing extracurricular activities. The teachers, many of whom are from or have been part of the community for years, bring a personal touch to their classrooms, ensuring that each child is not just a name on a roster, but a unique individual with their own aspirations and strengths. The community often rallies around the public schools, attending sporting events, school plays, and fundraisers, making these institutions more than just places of learning; they're communal gathering spots.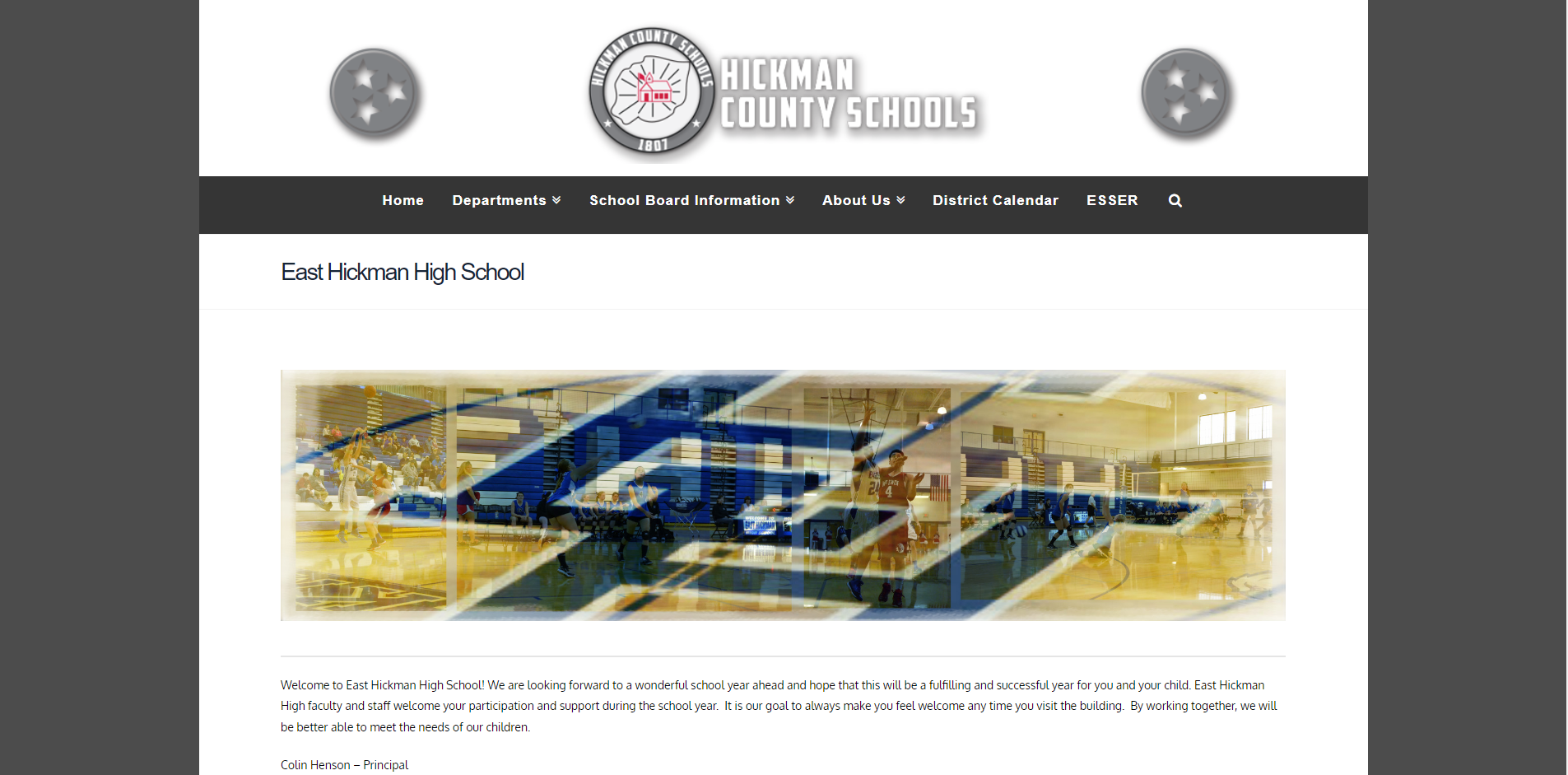 On the other hand, the private schools in and around Bon Aqua offer specialized curricula and smaller class sizes. These institutions often emphasize individualized learning plans, aiming to cater to each student's unique pace and style of learning. While some private schools may have religious affiliations, others might follow alternative educational philosophies. What's common among them is a commitment to holistic development, ensuring that students grow academically, morally, and socially.
For parents considering relocation to Bon Aqua, or for local residents weighing their options, the presence of both public and private educational institutions offers a balanced choice. Whether it's the community-centric approach of public schools or the specialized attention of private ones, families can find a fit that aligns with their values and aspirations for their children's futures. All in all, Bon Aqua takes pride in its commitment to nurturing the next generation, ensuring they're equipped with both knowledge and values.
History
The tapestry of Bon Aqua's history is woven with rich threads of tradition, nature, and an enduring spirit of community. The very name "Bon Aqua" offers a hint at the town's origins; translated from French, it means "Good Water." This moniker was inspired by the natural springs in the area, which have been drawing people to their refreshing waters for centuries.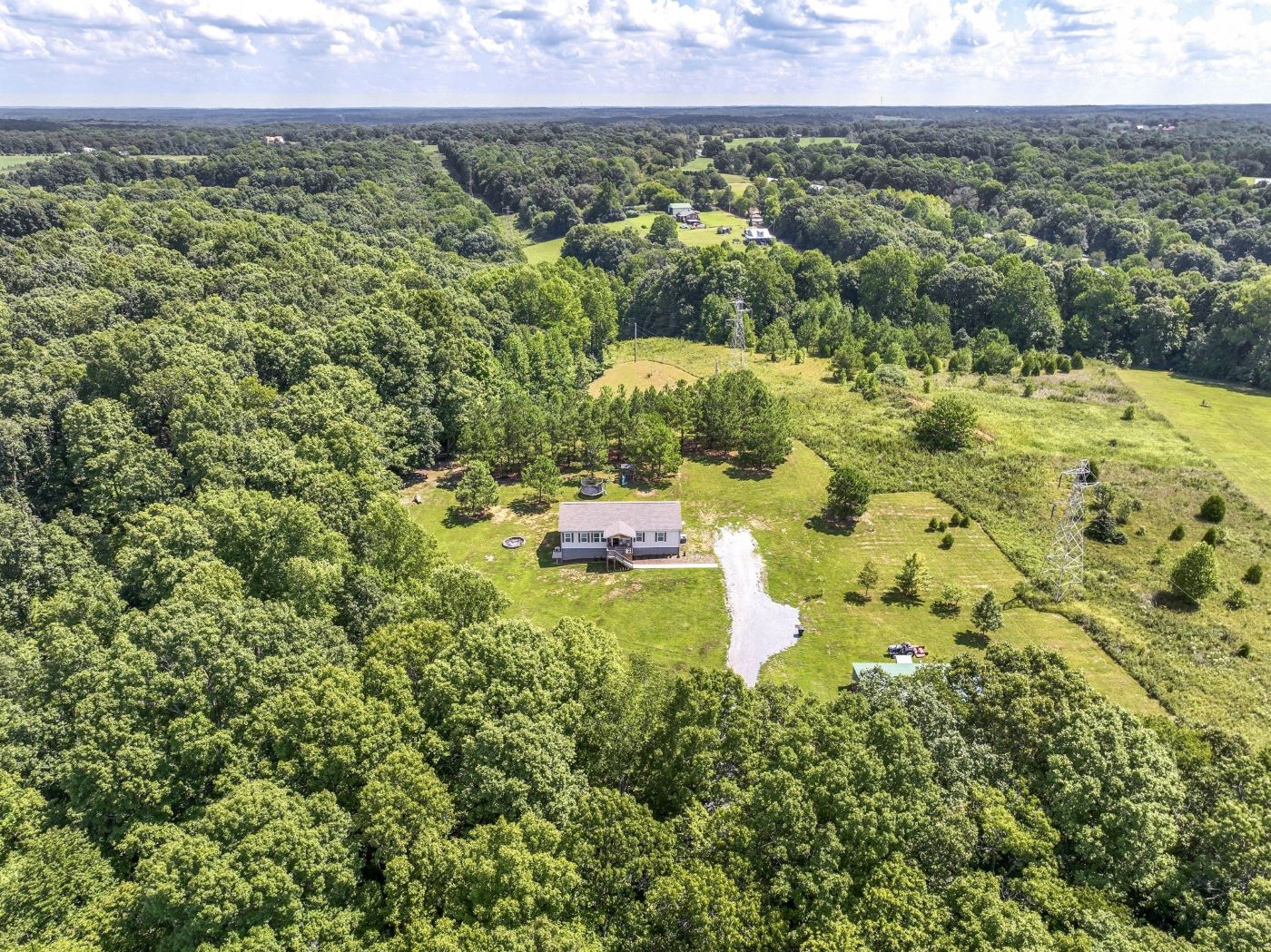 In its early days, indigenous tribes recognized the value of Bon Aqua's springs and settled near them. The springs were not only a source of clean drinking water but were also believed to have healing properties. As settlers began moving into the area, the springs' reputation grew, and by the 19th century, Bon Aqua had transformed into a popular resort destination. People from near and far traveled to take in the waters, seeking rejuvenation and solace.
An interesting facet of Bon Aqua's history is its connection to the world of music. The legendary Johnny Cash had a deep relationship with the town. Drawn to its tranquility and the allure of its springs, Cash owned a farm and a retreat in Bon Aqua, spending significant time there. He often referred to it as a sanctuary away from the pressures of stardom. The Storytellers Museum, now a point of interest in the town, celebrates this connection, offering visitors a glimpse into Cash's life and his bond with Bon Aqua.
Over the years, while the town has evolved and grown, it has never lost its essence. The springs, though no longer the bustling resort hubs of yesteryears, still bubble with life, a testament to the enduring spirit of Bon Aqua. The town's history is a blend of natural wonder, cultural significance, and a deep sense of community that continues to shape its present and future.