Unlocking East Nashville: A Homebuyer's Comprehensive Guide
Posted by Matt Ward on Thursday, June 29, 2023 at 10:02 AM
By Matt Ward / June 29, 2023
Comment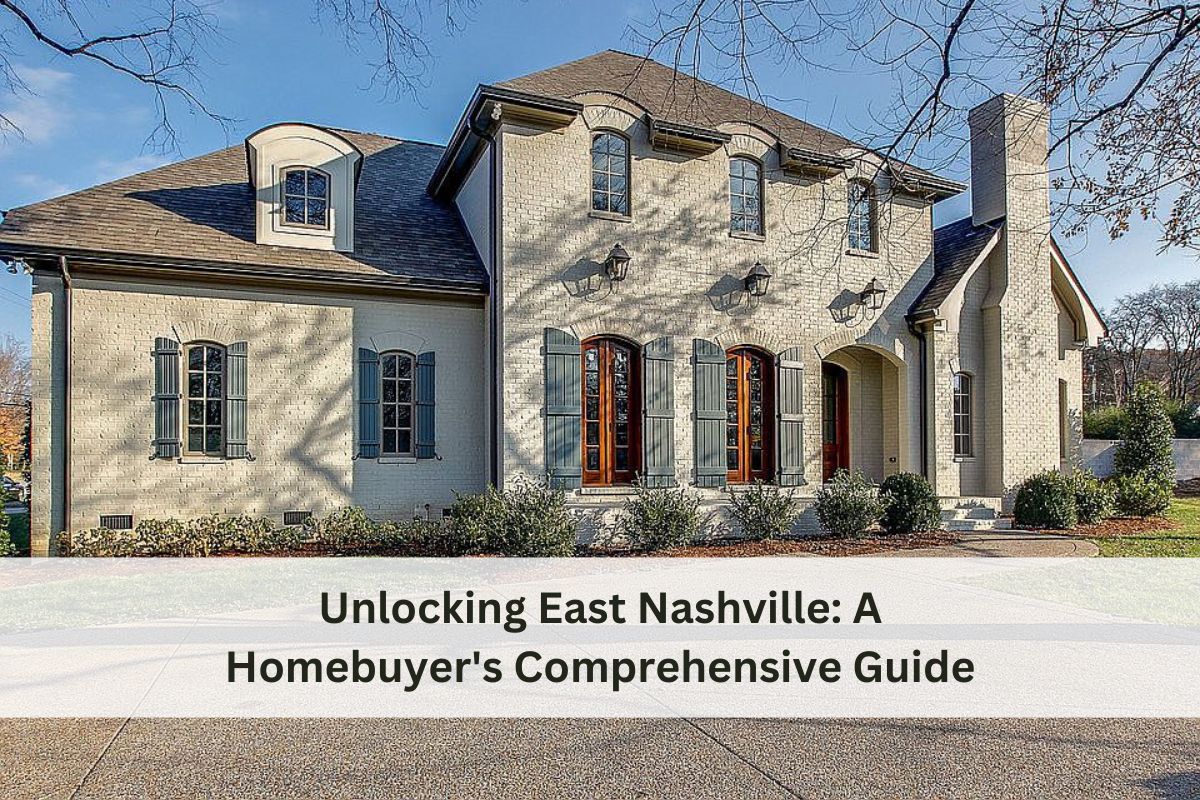 In the heart of the Volunteer State, amidst the vibrant music scene, world-class culinary delights, and rich history, lie two of Tennessee's hidden real estate gems: East Nashville and Franklin. This burgeoning real estate hotspot is not only known for its eclectic style and charm but also for the unparalleled Southern hospitality that comes with living in this part of the world. If you're considering putting down roots in the land of music and magnolias, our comprehensive guide will assist you in navigating the process of buying a home in East Nashville and Franklin, Tennessee.
In this blog post, we will explore these two contrasting neighborhoods, highlighting their unique qualities that make them a beacon for new homeowners. From the lively, artsy communities and vintage bungalows of East Nashville to the serene, picturesque streets and luxurious homes in Franklin, we'll provide a detailed outlook to help you decide which area aligns best with your lifestyle and needs.
Whether you're a first-time homebuyer or an experienced homeowner looking for a change, our insider's perspective will simplify your search, offering a detailed analysis of local real estate trends, cost considerations, and the step-by-step process of buying a home in East Nashville or Franklin. So let's embark on this journey together, exploring the charm and appeal of these inviting Tennessee neighborhoods, as we help you find the perfect place to call home.
East Nashville Homes
The East Nashville real estate market is as diverse as its lively community, offering a unique blend of historic and contemporary homes. Many of the homes in this area were built in the early to mid-20th century, with a resurgence of new construction over the last couple of decades. Architectural styles run the gamut from classic Victorian homes and charming Craftsman-style bungalows to modern townhouses and apartments. The average home size in East Nashville tends to range between 1,200 and 2,000 square feet, making them an excellent option for individuals, couples, and small families who crave an urban, artistic setting.
A significant number of East Nashville homes were designed and built by local craftsmen, contributing to the distinct character of each property. These homes embody the neighborhood's eclectic charm, often featuring hardwood floors, vintage fixtures, and wrap-around porches. In the last decade, East Nashville has experienced significant revitalization efforts, leading to an influx of new constructions designed by both local and national developers. These modern homes often incorporate elements of the historic architecture while adding contemporary features such as open floor plans, energy-efficient appliances, and smart home technology.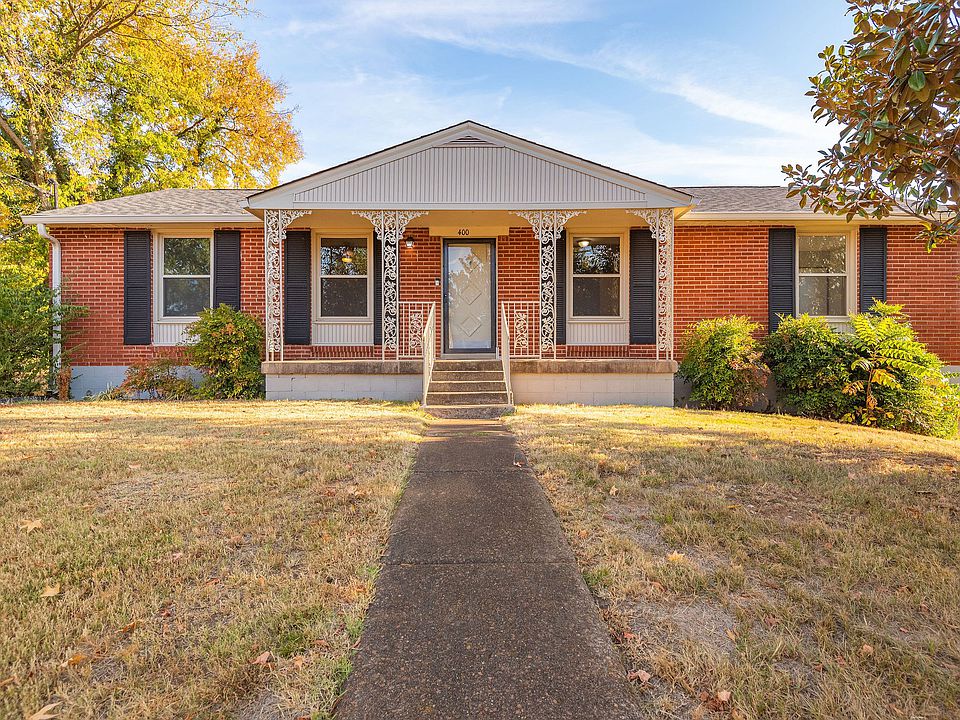 On the other hand, Franklin, Tennessee, offers a different flavor of residential life. Known for its picturesque, tree-lined streets and spacious properties, Franklin homes offer a sense of tranquillity and charm not commonly found in more urban settings. Most of the homes here were built in the late 20th century, with a boom in construction throughout the 1980s and 1990s, and the growth has continued into the 21st century.
Franklin's homes are predominantly single-family residences, often boasting impressive square footage. The average home size in Franklin typically starts around 2,500 square feet and can exceed 5,000 square feet for larger properties, making these homes suitable for larger families or those who appreciate ample living space. These homes are often situated on large plots of land, offering expansive yards, and an abundance of outdoor living space.
Renowned for its preserved antebellum architecture, Franklin also houses a number of historic homes. These timeless gems were often built by some of the area's earliest settlers and have been meticulously maintained and updated over the years. In recent times, a number of renowned developers have also left their mark in Franklin, building neighborhoods that mix Southern charm with modern convenience. These newer properties often include modern amenities such as home offices, spacious kitchens, and open-concept living areas.
The architectural style of homes in Franklin is varied, offering everything from traditional Colonial and Federal-style homes to sprawling ranch-style houses and modern craftsman homes. Despite this variety, a unifying factor is a sense of Southern elegance and class, with many homes featuring brick exteriors, large porches, and detailed architectural finishes.
Similar Communities
Beyond East Nashville and Franklin, there are several neighborhoods within close proximity that offer a similar price point, construction style, and lifestyle. These alternatives provide a spectrum of living options for those looking for the perfect fit in the wider Nashville metropolitan area.
If East Nashville's eclectic, artistic charm appeals to you, the 12 South neighborhood might be another area to consider. Known for its hip, vibrant atmosphere, 12 South offers a blend of historic homes and new construction similar to East Nashville. Homes in this area range from restored early-20th-century houses to modern townhouses and condominiums. Prices are on par with those in East Nashville, reflecting the area's popularity and the high demand for its unique urban-suburban blend. With trendy shops, delectable dining, and bustling coffee shops, 12 South provides a lifestyle full of energy and activity.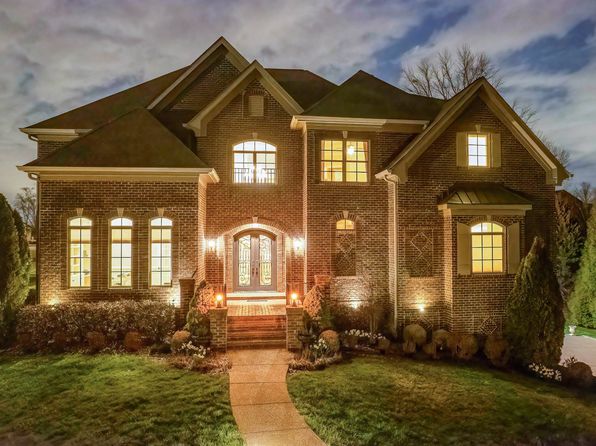 Another neighborhood worth exploring is Sylvan Park, located on Nashville's west side. It offers a wide variety of housing styles, from charming Victorian homes to new construction, much like East Nashville. The area is known for its walkability, friendly neighborhood feel, and access to local parks and greenways. Prices are similar to those in East Nashville, offering an accessible entry point into one of Nashville's most loved neighborhoods.
For those who find Franklin's picturesque charm appealing but are looking for alternatives, the nearby city of Brentwood offers an enticing option. Like Franklin, Brentwood boasts an abundance of spacious, single-family homes on generous lots. These homes often feature a mix of architectural styles, including Colonial, Traditional, and Ranch. The price point in Brentwood is somewhat similar to Franklin, though you may find it leans towards the higher end due to the larger average home size and upscale amenities.
Thompson's Station is another nearby area that echoes Franklin's ambiance. Located south of Franklin, this smaller town offers a more rural setting with a range of home styles and sizes. The neighborhood boasts a similar combination of historic and new construction homes. Although home prices can vary, many are on par with those in Franklin, making Thompson's Station an appealing alternative for those seeking a small-town lifestyle without straying too far from the amenities of a larger city.
Whether you're drawn to the bustling arts scene of East Nashville or the tranquil charm of Franklin, the wider Nashville area offers a diverse range of neighborhoods to suit different tastes and lifestyles. Each presents unique characteristics that make it a wonderful place to call home.
Food Scene
When it comes to food and dining options, East Nashville and Franklin certainly don't disappoint. East Nashville, known as one of Nashville's hottest food neighborhoods, is a veritable paradise for foodies. It boasts a diverse array of dining spots, ranging from casual to upscale, with a focus on local, innovative, and globally-influenced cuisine.
Let's talk about some favorites. Mas Tacos Por Favor, a one-time food truck turned beloved brick-and-mortar, serves arguably the best tacos in town, offering a delectable taste of authentic Mexican cuisine. If you fancy pizza, Five Points Pizza, a locally owned and operated spot, delivers New York-style pies that will surely hit the spot. For a more upscale dining experience, you might want to try Margot Café & Bar. With a daily changing menu inspired by the cuisines of Italy and France, it's a fantastic spot for a special occasion or a sophisticated night out.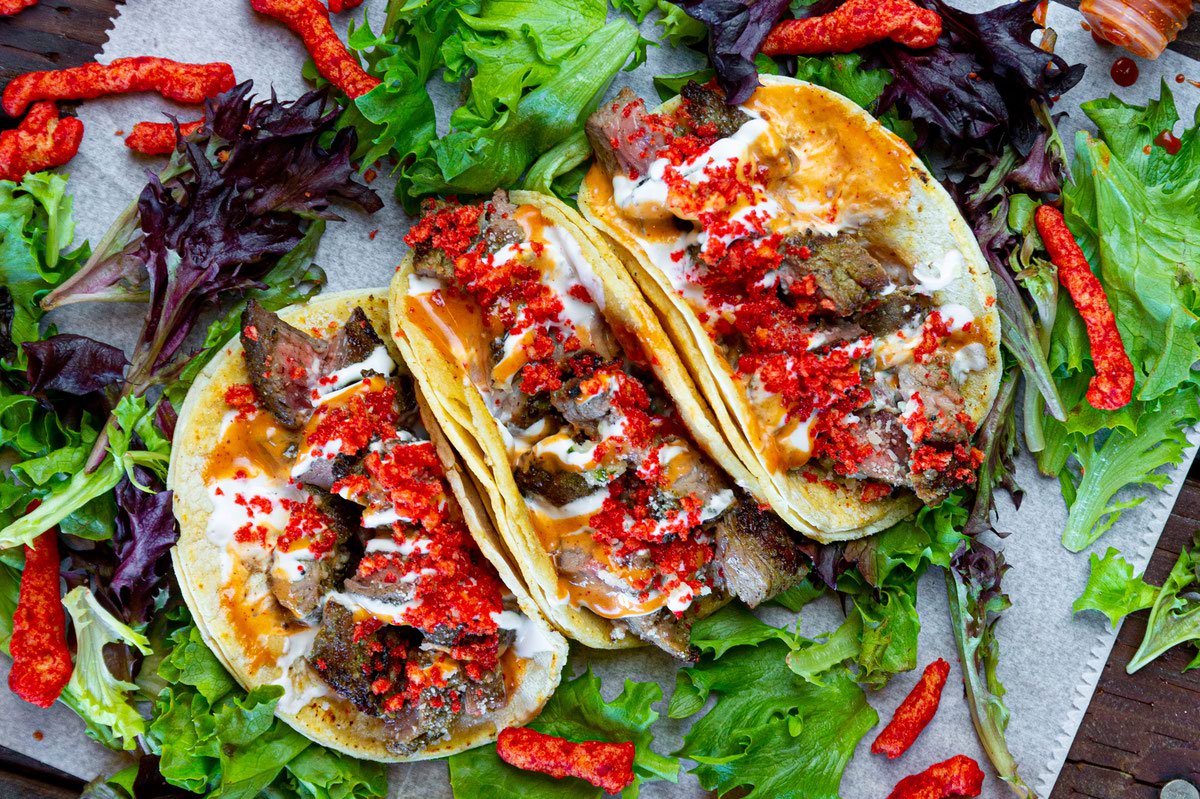 On the other side of the coin, Franklin offers a unique blend of traditional Southern comfort food, high-end gastronomy, and international cuisine. Located in the heart of downtown Franklin, Gray's on Main is a popular choice. Serving up refined Southern cuisine in a historic pharmacy turned restaurant, it's a local institution. If you're craving for BBQ, Puckett's Grocery & Restaurant is an absolute must-try. It's known for its slow-smoked BBQ and live music that perfectly encapsulates the Tennessee dining experience.
For those with a taste for global flavors, Cool Cafe offers authentic Thai cuisine that is as tasty as it is beautifully presented. Meanwhile, lovers of Italian food will appreciate the menu at Mafiaoza's, which offers a mix of traditional and creative pizzas and pastas, all crafted with locally sourced ingredients.
Both East Nashville and Franklin offer a wealth of coffee shops and bakeries for a morning pick-me-up or an afternoon treat. The Wild Cow in East Nashville is a local favorite for its vegetarian and vegan options, while the Frothy Monkey in Franklin serves some of the best coffee in town alongside a menu of hearty brunch and lunch options.
And remember, no visit (or residence) in the Nashville area would be complete without a taste of hot chicken, a local delicacy! In East Nashville, try out Pepperfire or Bolton's Spicy Chicken & Fish, and in Franklin, Big Shake's Hot Chicken & Fish has got you covered. With all these delightful dining options, it's safe to say that East Nashville and Franklin are cities that cater to every palate.
Entertainment
Whether you're into live music, art exhibits, outdoor activities, or sports events, East Nashville and Franklin, TN, have a lot to offer when it comes to entertainment. East Nashville, often referred to as "Music City's Brooklyn," is known for its vibrant music scene. It's home to numerous live music venues where you can catch local and touring bands almost any night of the week. The 5 Spot and The Basement East are just a couple of venues that offer a fantastic blend of music, from bluegrass and country to indie rock and pop.
But the fun in East Nashville isn't limited to music. Each year, the neighborhood hosts the East Nashville Tomato Art Fest, a unifying event that celebrates the beloved fruit (or vegetable, depending on who you ask!) with art, music, food, and eccentricities. For art enthusiasts, the monthly East Side Art Stumble is a must-attend, showcasing local art galleries and exhibitions.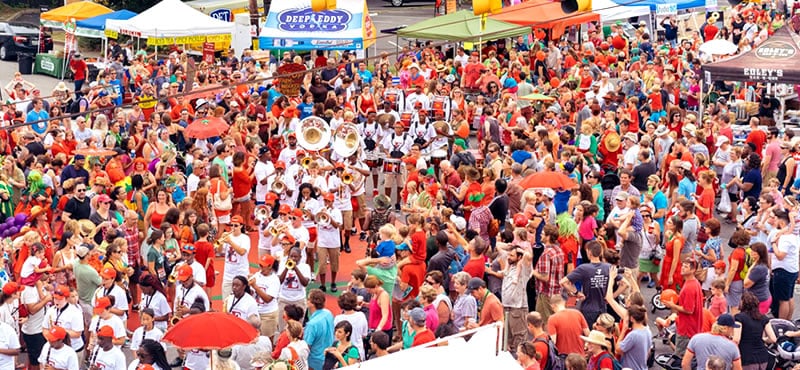 Shifting the spotlight to Franklin, it's hard not to mention the world-class performing arts center, the Franklin Theatre. Restored to its original 1937 glory, it offers a packed schedule of movies, live music, and theatrical performances. In addition, Franklin Art Scene takes place the first Friday of every month, inviting locals and visitors to explore the downtown area while enjoying visual arts, live music, and food.
On the sports front, you're just a stone's throw away from some of the country's top events in the Nashville area. If you're a football fan, the Tennessee Titans play their home games at Nissan Stadium, which is less than a 10-minute drive from East Nashville. For hockey enthusiasts, Bridgestone Arena, home to the Nashville Predators, is conveniently located in downtown Nashville.
For those who enjoy participating in sports more than watching, there are numerous local parks and greenways for biking, running, and hiking. You'll find a plethora of golf courses around Franklin and Brentwood. And let's not forget about the annual Franklin Classic race on Labor Day, a long-standing tradition that offers a 5K and 10K race and a 1K Kids Fun Run.
From the hip, artistic vibes of East Nashville to the laid-back, small-town charm of Franklin, these neighborhoods offer a perfect blend of diverse and vibrant entertainment options. Whether you prefer to spend your free time cheering on your favorite sports team, exploring local art, or taking in a live show, you'll find an abundance of activities to keep you entertained.
Health and Wellness
Living a balanced and healthy lifestyle is a breeze when you're residing in East Nashville or Franklin, Tennessee, thanks to the array of health and wellness options available.
In East Nashville, you'll find a variety of fitness facilities that cater to different workout preferences. For the yogis, there's Shakti Power Yoga, a welcoming studio that offers classes for all skill levels, from beginner to advanced. Hot Yoga East Nashville is another popular spot that uses heat as a tool to deepen the practice. If you're more into strength training or high-intensity workouts, neighborhood gyms like the East Nashville Y and CrossFit East Nashville provide top-notch facilities and programs.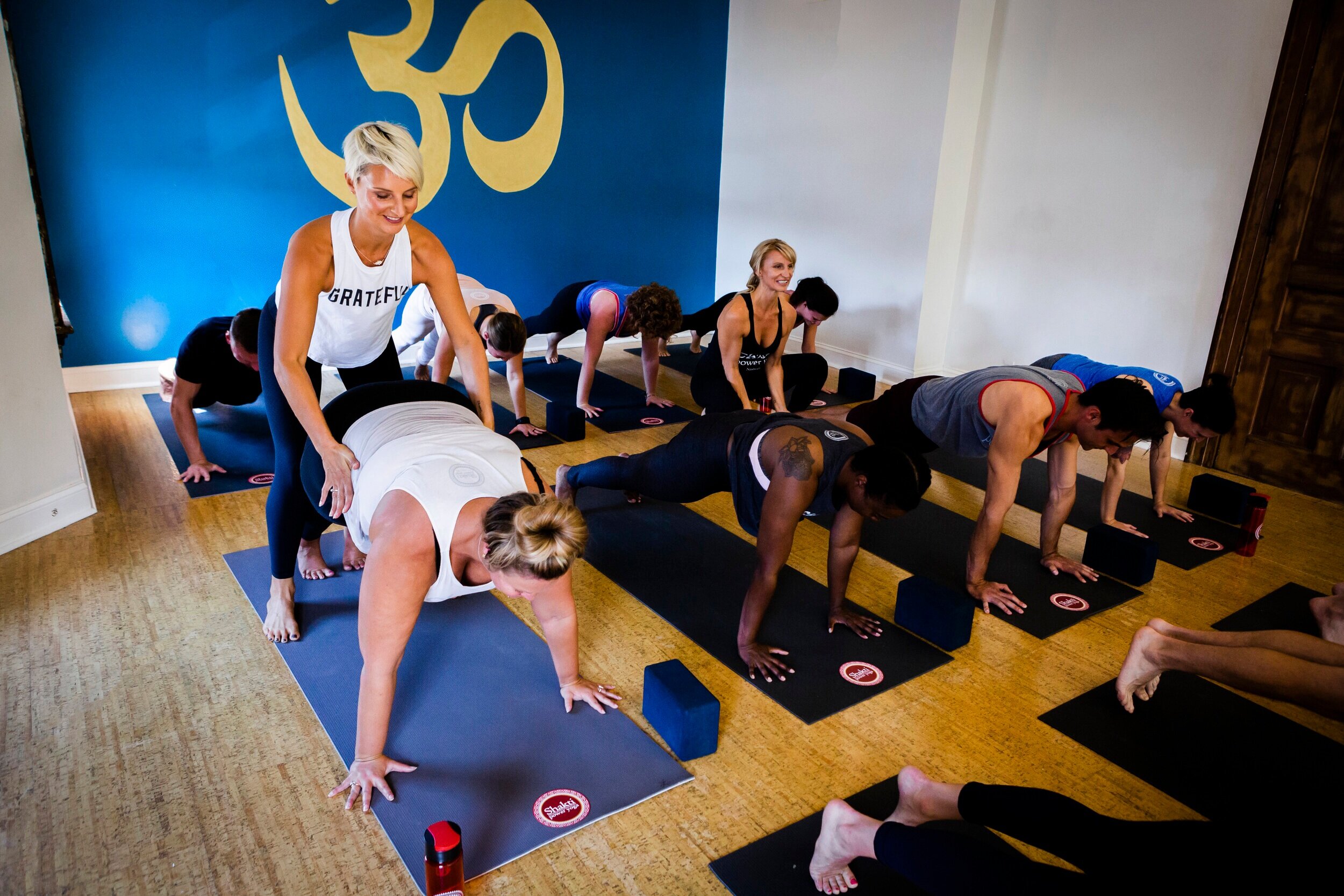 In terms of nourishment, the Turnip Truck is East Nashville's premier health food store, offering a wide range of organic groceries, supplements, and fresh produce. And let's not forget about the numerous farmers markets that pop up throughout the week, where you can stock up on fresh, locally sourced produce.
When you venture down to Franklin, health and wellness take center stage as well. Franklin has a bounty of beautiful parks and green spaces, like Pinkerton Park and the Natchez Trace Parkway, offering ample opportunities for running, biking, and hiking. The Harpeth River also offers opportunities for kayaking and canoeing for those who enjoy water activities.
For a more structured workout, OrangeTheory Fitness provides high-intensity training classes, while Franklin Yoga Center offers a calm, peaceful environment to practice yoga. Williamson County also offers a number of recreational facilities, with indoor and outdoor pools, sports courts, and exercise equipment.
To support your dietary needs, Franklin has a Whole Foods Market, offering a vast range of organic and health-oriented products. The Franklin Farmers Market is a local treasure, open on Saturdays, where you can buy farm-fresh produce, locally raised meat, and handmade goods directly from local farmers and artisans.
No matter which neighborhood you choose, both East Nashville and Franklin make prioritizing your health and wellness easy and enjoyable, offering a plethora of options to keep you active and well-nourished. Whether you love breaking a sweat in a high-energy class, seeking inner peace through yoga, or exploring the great outdoors, you'll find what you need to maintain a healthy and balanced lifestyle.
Outdoor Lifestyle
If outdoor living and a connection to nature are important to you, then you'll be delighted by the options available in both East Nashville and Franklin, Tennessee. Both areas boast an abundance of parks, trails, and outdoor activities that cater to a wide range of interests and skill levels.
In East Nashville, Shelby Bottoms Greenway and Nature Park is a real gem. With over 960 acres of land, the park offers hiking trails, bike paths, and even a nature center where you can learn about local wildlife. The Cumberland River runs along the park, offering scenic views and opportunities for fishing or bird watching. You'll also find Cornelia Fort Airpark, an abandoned airfield that's been transformed into a public park, perfect for leisurely walks, picnics, and even community yoga classes.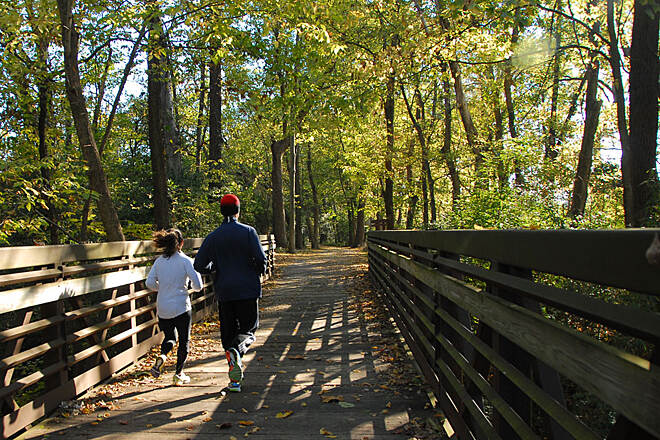 For those with a furry friend, the East Nashville Dog Park is a fantastic place to let your dog run and play off-leash while you mingle with other dog-loving locals. The park is spacious, fenced, and well-maintained, ensuring a safe and fun environment for your pet.
In Franklin, you're just a short drive from the Natchez Trace Parkway, a historic 444-mile trail that offers stunning views, hiking paths, and picnic spots. A drive along the parkway in the fall, when the leaves change color, is particularly breathtaking. For a closer option, there's Pinkerton Park, a popular spot with walking trails, picnic areas, and a fantastic playground for the kids.
Outdoor enthusiasts will love the Harpeth River, which runs through Franklin. It provides opportunities for kayaking, canoeing, and fishing. You can rent equipment from local outfitters or bring your own. And if you're into equestrian activities, the Park at Harlinsdale Farm, a historic horse farm turned public park, offers walking trails and hosts a variety of community events, including a popular dog festival.
And let's not forget the many golf courses in and around Franklin, including the prestigious Vanderbilt Legends Club. Whether you're a seasoned golfer or just starting out, these courses offer a fun and challenging way to enjoy the outdoors.
Between the hiking trails, river activities, dog parks, and greenways, there's never a shortage of ways to get outside and enjoy nature in both East Nashville and Franklin. These areas offer the best of both worlds: the amenities of city living with an abundance of nature just outside your doorstep. Whether you're an adventurer, a sports enthusiast, or just someone who enjoys a leisurely stroll in a beautiful park, you'll find plenty to love about the outdoor lifestyle in these vibrant neighborhoods.
Education
Educational opportunities abound in both East Nashville and Franklin, offering a wide range of choices for families with children of all ages. From public to private, and from traditional to alternative education styles, these communities ensure that families have a wealth of options to choose from when it comes to schooling.
East Nashville is served by Metro Nashville Public Schools, which offers numerous elementary, middle, and high schools. Within this district, there are also several choice schools such as Lockeland Design Center Elementary and East Nashville Magnet High School, which have a reputation for academic excellence. The district is also home to the Martha O'Bryan Center, which provides early learning centers, after-school programs, and college and career support.
There are also a number of highly respected private schools in and around East Nashville. St. Ann's Episcopal School, for example, offers a faith-based education for students from preschool through 8th grade, while the Montessori East School follows the Montessori method for children from ages two to twelve.
On the other hand, Franklin is part of the Williamson County School District, one of the top-rated school districts in the state. This district includes highly-rated schools like Franklin High School and Hunters Bend Elementary. The district is known for its strong emphasis on college preparation, and the high schools frequently rank among the best in the country for their number of National Merit Semifinalists.
Franklin also has several well-regarded private schools. Battle Ground Academy, a college-preparatory school, serves students from kindergarten through 12th grade and has a rich history dating back to 1889. For those looking for a Christian-based education, Franklin Christian Academy provides an inclusive learning environment for students in grades 6-12.
Regardless of whether you're in East Nashville or Franklin, there are also numerous resources for homeschooling families and ample opportunities for extracurricular activities. The communities are supportive of various learning styles and needs, making them wonderful places to raise a family.
Whether you're seeking top-tier public schools, prefer a private education, or are interested in alternative learning methods, both East Nashville and Franklin provide a wealth of educational options, ensuring every child can find the right fit for their learning style and academic goals.
Shopping and Retail
Shopping enthusiasts will find no shortage of options in East Nashville and Franklin, Tennessee. Both locales provide an eclectic mix of retail options, from one-of-a-kind boutiques to popular chains, ensuring a diverse shopping experience no matter your taste or budget.
East Nashville is known for its unique, locally-owned shops. For music lovers, record stores like Grimey's and The Groove offer an excellent selection of vinyl, CDs, and even live music events. Those into vintage fashion will delight in stores like Goodbuy Girls and Hip Zipper, which offer an assortment of vintage clothing and accessories. And let's not forget about Art and Invention Gallery, a perfect spot to discover local art, jewelry, and other handmade items. If you're on the lookout for unique and quirky finds, you're sure to discover them in the heart of East Nashville.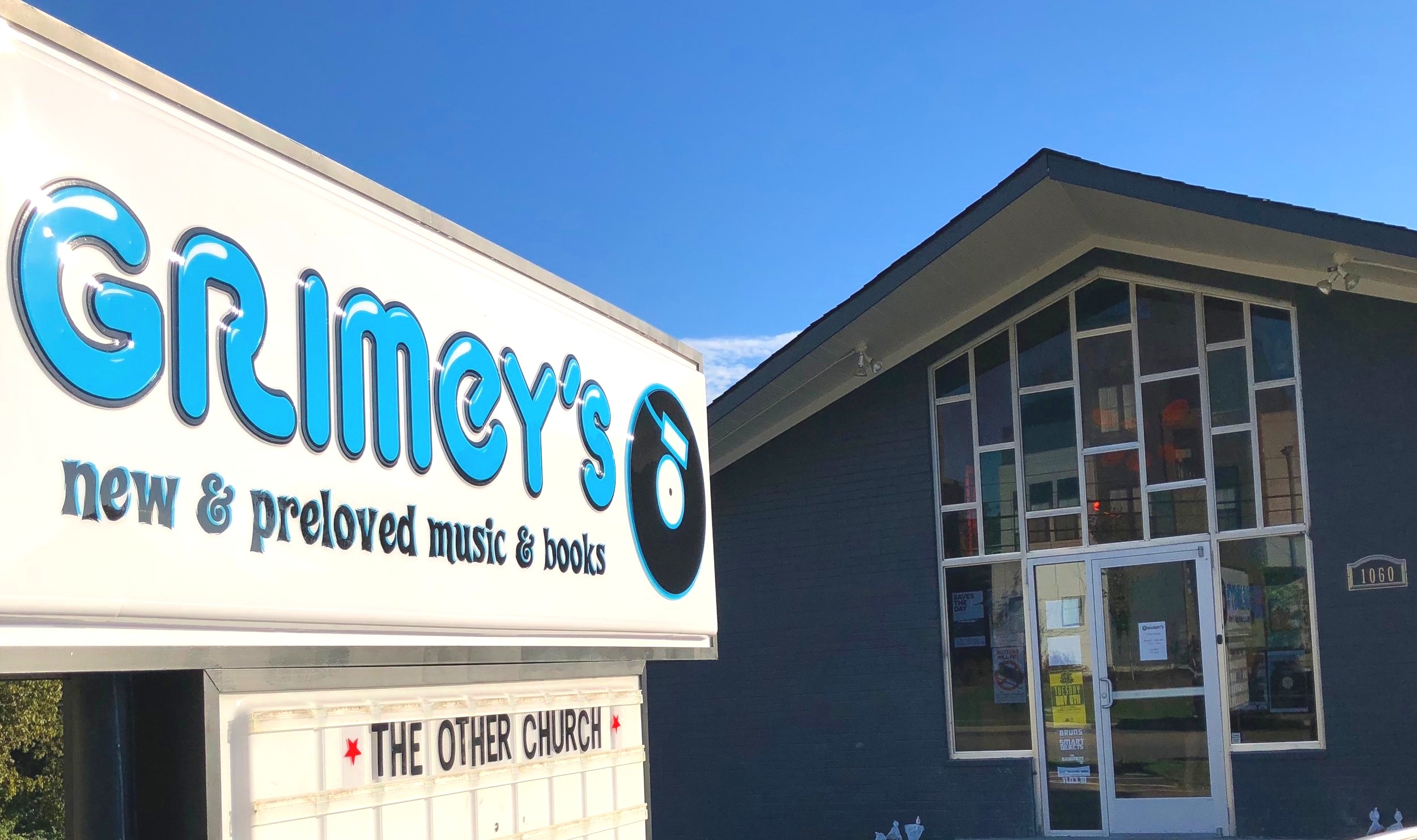 As for Franklin, it takes shopping to a whole new level with its charming downtown area. The streets are lined with a variety of boutiques and antique shops, such as The Iron Gate and Philanthropy, which offer an array of home goods, clothing, and unique gifts. If you're hunting for a good book, Landmark Booksellers is a local favorite with its vast selection of new and rare books housed in a historic building.
For those who prefer a more traditional shopping experience, the Cool Springs area in Franklin is home to the CoolSprings Galleria, a large shopping mall with a wide range of retailers, including popular chains like Apple, Macy's, and H&M.
And for your everyday essentials, both East Nashville and Franklin have several grocery stores, including organic and health-focused options like The Turnip Truck in East Nashville and Whole Foods in Franklin.
Whether you're in search of the perfect gift, the latest fashion, unique art, or just need to run some errands, East Nashville and Franklin offer diverse shopping experiences. The retail options in these areas successfully blend Southern charm with modern convenience, ensuring every shopping trip is as enjoyable as it is productive.
Business and Economy
East Nashville and Franklin, TN, both enjoy thriving local economies, supported by diverse industries and businesses. Their proximity to Nashville, known as the "Music City," makes them attractive areas for professionals working in a range of sectors.
East Nashville, being part of the larger Nashville metro area, benefits from the thriving music and entertainment industry. Many people living in East Nashville work in the music industry, whether as performers, producers, or in supporting roles. But the music industry is just one piece of the puzzle. Nashville is also a significant hub for healthcare, with many major healthcare companies like HCA Healthcare, Change Healthcare, and Community Health Systems headquartered in the region.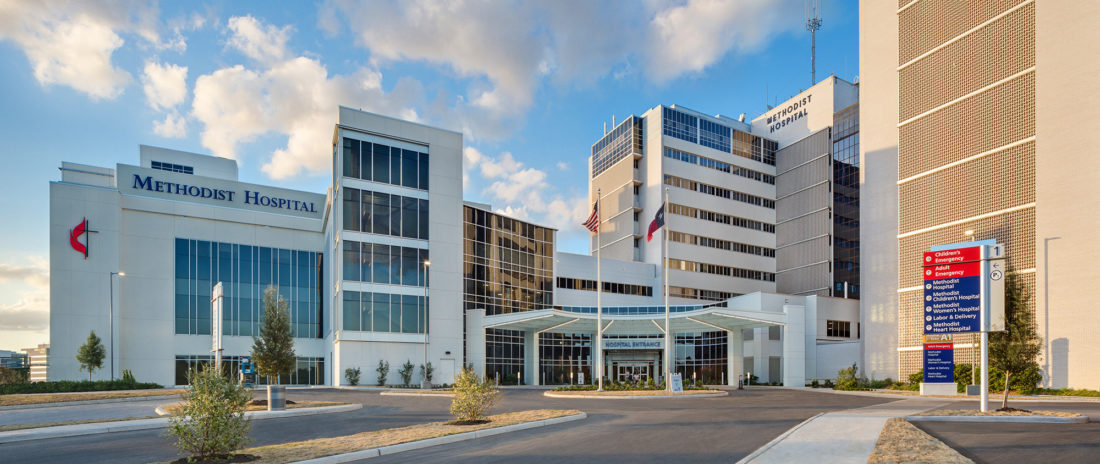 In addition, Nashville has seen significant growth in the tech sector in recent years, with companies like Amazon choosing the city for new operations centers. This growth has undoubtedly benefited East Nashville, bringing in a younger, tech-savvy demographic.
Moving south to Franklin, the economy is anchored by sectors such as healthcare, finance, and professional services. Many residents work for some of the region's largest employers, including Community Health Systems, Nissan North America, and Healthways. Franklin is also home to several significant financial institutions, like Franklin Synergy Bank and Jackson National Life Insurance.
Furthermore, Franklin has become a significant hub for entrepreneurship and startups, thanks to a supportive business environment and resources like the Williamson County Entrepreneur Center. Small businesses, from retail to restaurants to professional services, also play a significant role in the local economy.
In both East Nashville and Franklin, it's clear that a diverse range of industries contributes to the strength and resilience of the local economies. The combination of major corporations and small businesses, coupled with the influence of the music, healthcare, and tech industries, make these areas vibrant places to live and work. Whether you're a professional in healthcare, finance, technology, or have a passion for the arts, there's a place for you in these dynamic Tennessee communities.
Hotels and Lodging
If you're visiting or entertaining guests in East Nashville and Franklin, TN, you'll be pleased with the diverse selection of accommodations available. Ranging from historic inns to modern hotels, there's something to fit everyone's taste and budget.
In East Nashville, you'll find some really unique places to stay. The Urban Cowboy Bed & Breakfast is one such place, offering a unique blend of modern and rustic charm in a Victorian mansion. Each of the eight suites has a distinct style, and the communal parlor and outdoor kitchen make it easy to meet fellow travelers. If you prefer a more traditional hotel experience, the boutique-style Hotel Preston, located just on the edge of East Nashville, offers comfortable rooms and a modern decor.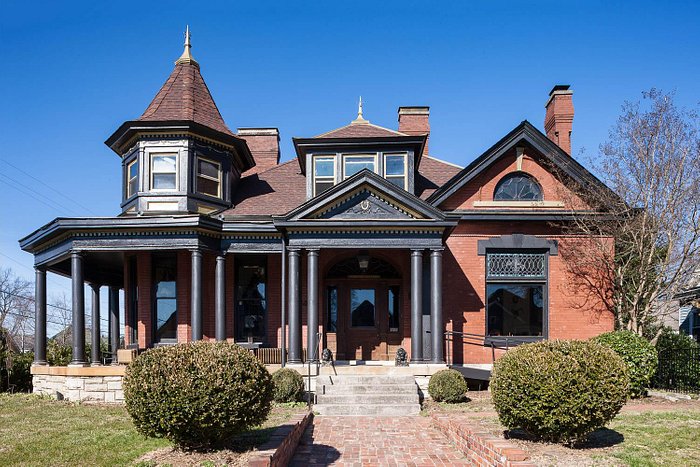 Airbnb and VRBO also have a strong presence in East Nashville, offering everything from cozy studio apartments to spacious historic homes. This can be a great option if you want to live like a local during your stay.
Over in Franklin, the lodging options are equally impressive. The Harpeth Hotel, located in downtown Franklin, is a luxury hotel offering elegant rooms, a restaurant, and a whiskey-focused bar. There's also the Drury Plaza Hotel, known for its spacious rooms and great customer service.
For a more personal touch, the Franklin Guest House is a charming bed and breakfast nestled in the heart of the historic district. Each room offers a cozy, home-away-from-home feel, with beautiful furnishings and a hearty, homemade breakfast each morning.
And, of course, there are numerous vacation rentals in Franklin as well. From historic cottages to grand estates, these properties allow visitors to fully immerse themselves in the southern charm that Franklin is known for.
Whether you're looking for a quaint bed and breakfast, a full-service hotel, or a unique vacation rental, you'll find what you're looking for in East Nashville and Franklin. These accommodations offer the perfect base to explore the local neighborhoods, music scene, shopping, and dining these vibrant Tennessee communities have to offer.
Travel and Transportation
When it comes to travel and transportation, residents of East Nashville and Franklin, Tennessee, enjoy convenient access to a number of options.
East Nashville is located just across the river from downtown Nashville, which means it's only a 15-minute drive from Nashville International Airport (BNA). This makes it incredibly convenient for frequent flyers or those who often have guests from out of town. BNA offers a multitude of domestic flights and a growing number of international destinations, so you can easily get to just about anywhere.
Public transportation in East Nashville is provided by WeGo Public Transit, which offers numerous bus routes through the area and into downtown Nashville. This can be a great option if you work in the city and prefer not to drive. For those who prefer two wheels, Nashville also has a B-cycle program, which allows you to rent a bicycle from stations throughout the city for a small fee.
Moving onto Franklin, it's a bit further out from the city center, but still quite convenient. The drive to Nashville International Airport from Franklin is about 25 minutes, depending on traffic. This proximity to the airport, again, makes Franklin an appealing place to live for people who travel frequently for work or pleasure.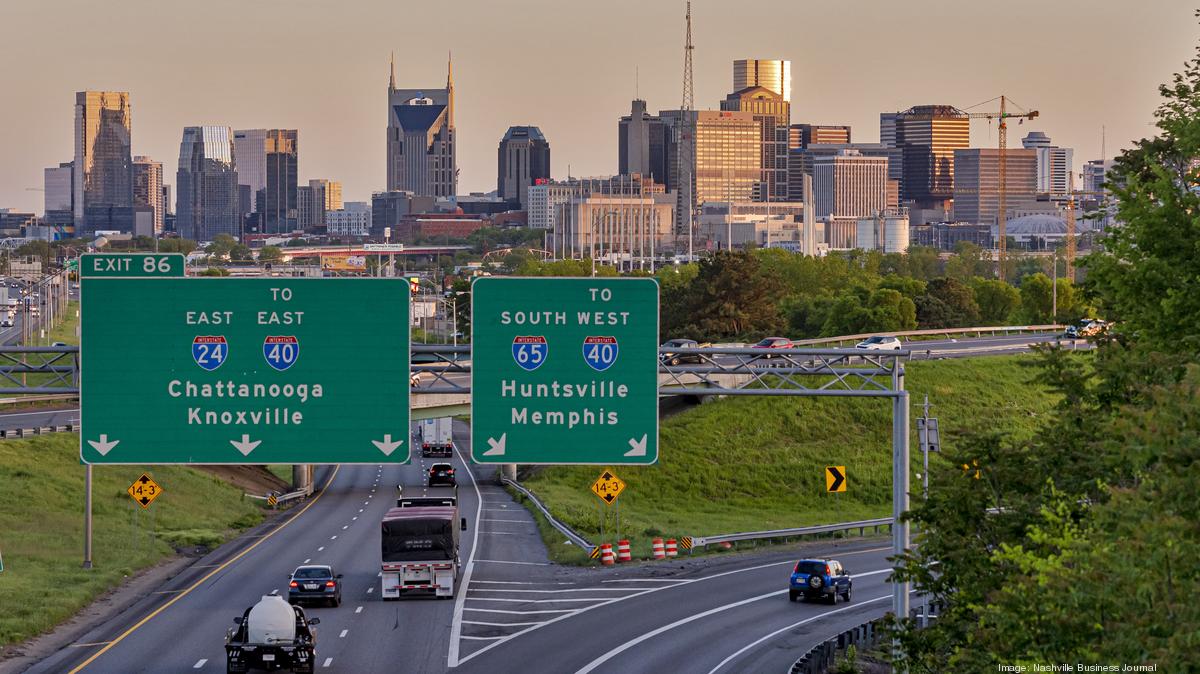 Public transportation in Franklin is offered through the Franklin Transit Authority, which provides both fixed-route bus service and a TODD (Transit On DemanD) service throughout the city. The fixed routes cover many of the city's main attractions and business centers, while the TODD service allows you to arrange for pickup and dropoff anywhere within the service area.
So whether you're in East Nashville or Franklin, you're never far from the city, the airport, or other key destinations in the area. This easy access to local and regional transportation options adds to the appeal of living in these vibrant Tennessee communities. It's just one more way these neighborhoods make life a little easier and a lot more enjoyable.