Top 10 Places to Raise a Family in Tennessee
Posted by Matt Ward on Tuesday, December 21, 2021 at 11:49 AM
By Matt Ward / December 21, 2021
Comment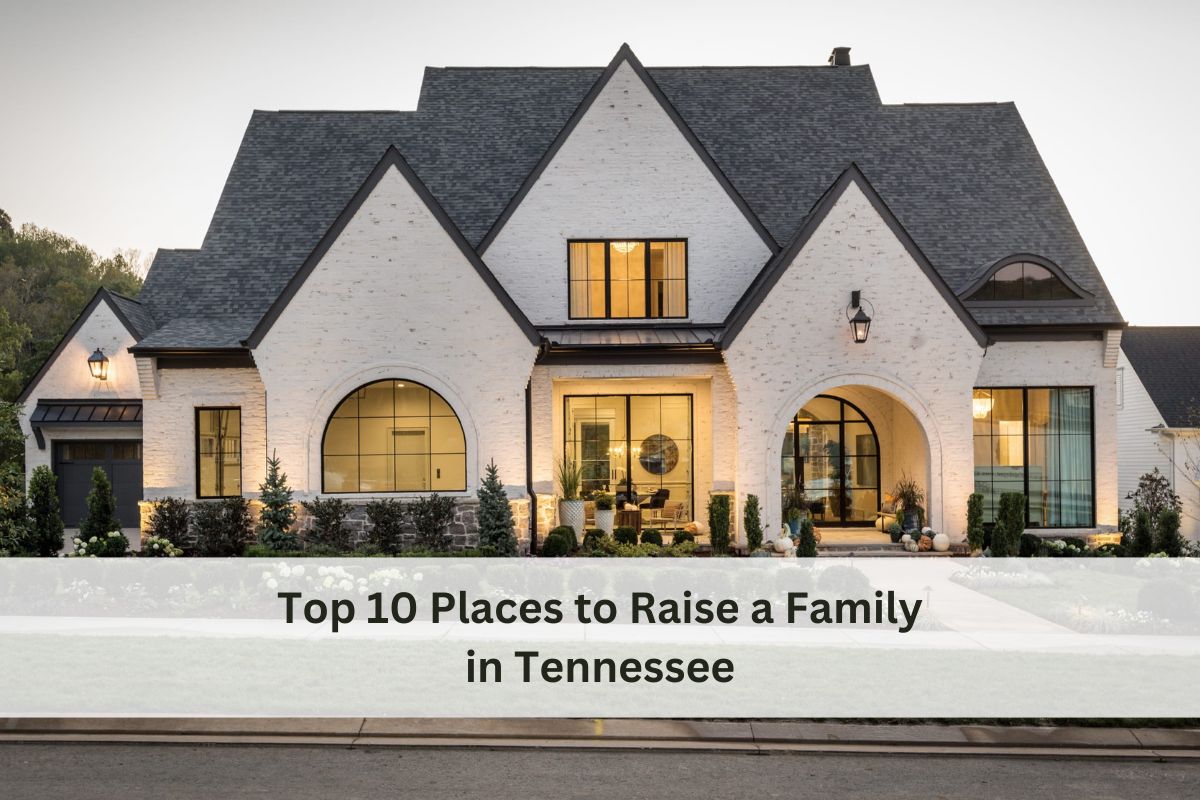 Tennessee is filled with rolling hills, green spaces, warm weather, and southern hospitality. It's laid back but contemporary. There are seven million residents who enjoy a low cost of living, fantastic culture, and all the needed amenities. Moving to Tennessee is an excellent choice if you have children because of its great schools, low crime rates, and tons of outdoor options.
Here is our countdown of the ten best places to raise a family in the Volunteer State:
10. Maryville
Near the Great Smoky Mountains and Knoxville, Maryville is picturesque, affordable, and has a great location if you love the outdoors. Many of the nearly 29,000 residents commute 25 miles to Knoxville for work, entertainment, and larger city appeal. The major employers in Maryville are Denso, Clayton Homes, Blount Memorial Hospital, and McGhee Tyson Air National Guard Base.
Children attend the Maryville City Schools, including Foothills, John Sevier, and Sam Houston Elementary Schools, Montgomery Ridge Intermediate School, Maryville Junior High School, Coulter Grove Intermediate School, and Maryville High School. Other schools that are private include Maryville Christian School, Apostolic Christian Academy, and Clayton Bradley Academy. Maryville College is a private liberal arts Presbyterian college founded in 1819.

Families enjoy several parks in the area, including Maryville Alcoa Greenway with bike paths, Bicentennial Greenbelt Park with a beautiful pond and creek, and Sandy Spring Park, which has tennis courts, basketball courts, softball fields, playgrounds, and picnic tables.
Seymour is a gateway to the Great Smoky Mountains. Families are close to skiing, hiking, and camping destinations. Plus, Knoxville has tons of kid-friendly places as well.
9. Bartlett
Located Northeast of Memphis, Bartlett is another gem of the state. It has a population of just over 59,000 residents. There are a ton of churches, restaurants, shopping, and family-friendly destinations. Many residents commute to Memphis or surrounding suburbs for work and the average commute time is 25 minutes.
Children attend Bartlett City Schools or private schools, including St. Ann Elementary School.
Bartlett's places of interest include Davies Manor Plantation, which has the oldest log home in Shelby County, beautiful gardens, walking tours, and nature trails. At the Nicholas Gotten House, you can learn about the area's history. Kids will love the Bartlett Recreation Center with pools, racquetball courts, basketball courts, and a running track. The Bartlett Performing Arts & Conference Center hosts concerts. Hop on over to Memphis or other suburbs for more kid-friendly activities.
Thirty-four miles southeast of Downtown Nashville, Murfreesboro is a large city of just under 153,000 people. The former capital of Tennessee, Murfreesboro, is home to Middle Tennessee State University, the state's geographic center, and much more.
There is a cute downtown, many restaurants, and offers a close commute to Downtown Nashville.
Children attend Murfreesboro City Schools for elementary education at one of 12 schools. Once they reach secondary education, they attend one of 47 Rutherford County Schools. Alternative schools include the Japanese Supplementary School, which holds classes on the weekend at Middle Tennessee State University.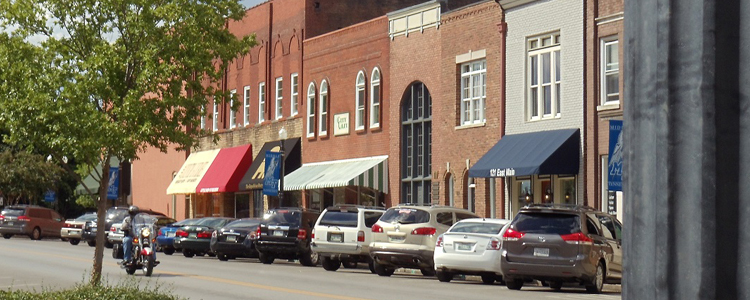 The local government sponsors team athletic programs in basketball, football, baseball, soccer, lacrosse, track & field, volleyball, tennis, and cheerleading.
Families enjoy Cannonsburgh Village for a glimpse of pioneer life and the World's Largest Cedar Bucket. There are also several parks, including Old Fort Park with a golf course, picnic shelters, a playground, and trails, and Barfield Crescent Park has baseball fields, tennis courts, a disc golf course, and picnic shelters. The Murfreesboro Greenway System has 12 miles of paved paths and 11 trailheads, with plans for many more miles over the next few decades. Murfreesboro also has several lakes to fish or boat.
Children enjoy the Discovery Center of Murfree Springs, Stones River National Battlefield, Oaklands Historic House Museum, and The Middle Tennessee Museum of Natural History, and see a Tyrannosaurus Rex skeleton replica. Nearby Batey Farms has sunflower fields and strawberry picking. Children will also enjoy numerous arcades, bowling alleys, mini-golf courses, and go-karts.
7. Mount Juliet
Seventeen miles east of Downtown, Mount Juliet was incorporated in 1972 (formed in 1835). Known as the "City Between the Lakes," it is surrounded by Old Hickory Lake and Percy Priest Lake. Families enjoy fishing, boating, and swimming at these lakes.
This is a growing area with many single-family homes. Those that need to commute to Nashville for work, pro-football games, or special events can drive on I-40 or take the Music City Star commuter rail.
Children attend the Wilson County School District. Elementary Schools include Mt. Juliet, Elzie D. Patton, W.A. Wright, and Rutland Elementary Schools. Middle schools include Mt. Juliet, West Wilson, and Gladeville Middle Schools. There are two high schools whose students are assigned based on which side of I-40 they live on; these are Green Hill High School and Wilson Central High School. A private school of note is Mount Juliet Christian Academy.
Get outdoors at Charlie Daniels Park with play areas, picnic tables, and green space. Shutes Branch Recreation Area is a destination on the banks of Cumberland River where you can fish, kayak, swim, and hike. Another outside area is Cedar Creek Recreation Area, where you can camp, fish, picnic, or enjoy the playground. You can also take your puppies to Mount Juliet Bark Park. Finally, kids will enjoy Cedar Creek Sports Center for go-karts, bumper boats, batting cages, mini-golf, and arcades.
6. Signal Mountain
On the west side of the state, a suburb of Chattanooga stands out as a great place to raise a family. Signal Mountain is a picture-perfect town of around 8,500 residents sitting on the top of Walden Ridge. This place is designed for those who love the mountains and outdoors. It is also voted one of the safest places in Tennessee to live.
Most people in Signal Mountain own their own homes. The best jobs are in nearby Chattanooga, a 25-minute drive.
Children attend Nolan or Thrasher Elementary School, Signal Mountain Middle/High School, or Signal Mountain Christian School. These are all well-regarded schools.
Families can hike and bike at Chickamauga Creek or check out the Tennessee River, 1,000 feet below the town. Other attractions include the Cumberland Trail, Mabbitt Springs, Rainbow Lake, and Edward's Point. Visit Signal Point at Chickamauga and Chattanooga National Military Park for great views.
For those who enjoy bluegrass music, check out the New Mountain Opry. The Signal Mountain Playhouse presents local plays. Bachman Community Center has a library, community garden, and several events throughout the year. Venture over to the next town of Walden for a public playground.
Located 22 miles southeast of Nashville, Nolensville is a small town of fewer than 8,500 residents. It has a high cost of living, a high average income, and low unemployment. It's close enough to commute to Nashville for work or entertainment, but the town itself has plenty of space for privacy and fresh air.
Most of the families own homes and have children. Neighborhoods include Bent Creek, Burkitt Place, Ballenger Farms, Summerlyn, Winterset Woods, Silver Stream, and more.
Children attend Nolensville, Mill Creek or Sunset Elementary Schools, Sunset or Mill Creek Middle School, and Nolensville High School. When not in school or work, families can enjoy five public parks, an extensive trail system, a recreation center, and an outdoor pool. Kids can join sports leagues – the Nolensville Little League team participated in the 2021 Little League World Series.
This small town has a sense of community, and locals enjoy the Nolensville Farmer's Market, Mill Creek Brewing Co., shopping at Nolensville Feed Mill, or The Painted Dragonfly. Take a stroll in Downtown Nolensville where you will find small businesses and excellent bakeries.
Nolensville has southern hospitality and a focus on intentional living. It's often on the top of great places to raise a family.
On the south side of Nashville lies an excellent suburb for families with children. Brentwood is an area of about 40 square miles, filled with 45,000 friendly folks. Nearly half of the families have children. Schools in the area are served by the Williamson County Schools, of which there are eight elementary, four middle, and two private high schools, which are ranked among the top ten in the state. Brentwood Academy is a private school option.
There are several parks to enjoy the sunny skies. Concord Park is 40 acres and is home to the Brentwood Library and close to the Brentwood Family YMCA. Marcella Vivrette Smith Park has 397 acres with walking and hiking trails and the 1825 Ravenswood Mansion. Primm Park is 31 acres with a historic schoolhouse, Fewkes Group Archaeological Site, and a Mississippian mound complex. Tower Park has 47 acres of trails along with the Williamson Indoor Sports Complex with an indoor pool, tennis courts, fitness center, and more. Granny White Park has playground equipment, soccer fields, baseball fields, and tennis courts on 32 acres.
Top employers in the area are Hospital Corporation of America, Comdata, and Tractor Supply Company. Many residents commute to nearby Nashville for work as well. Homes are on the upper end of the scale here, but as Brentwood is one of the safest communities in the state, it's well worth it. Many pro athletes and musicians call Brentwood home, and you can too.
In the southwest corner of the state, Germantown is a suburb of Memphis, with a population of just under 40,000 people. You are close to restaurants, parks, shopping, healthcare facilities, and of course, Memphis for work and entertainment.
Germantown has great schools served by the Shelby County Schools and Germantown Municipal School District. There are five elementary schools, three middle schools, and two top-ranked high schools. There are also many private schools, including Our Lady of Perpetual Help Catholic School, St. George's Independent School, The Phoenix School for Creative Learning, and Union University.



Learn about the area's history by visiting "Old Germantown," which also has the Germantown Train Museum, Fort Germantown, where you can see Civil War cannons, and the John Gray House, an 1851 brick home.
There are 27 parks, so no matter where you live, there's one within walking distance of your home. You can often hop on a greenway that links to another park or neighborhood. Other notable places include the Germantown Athletic Club with pools and an indoor athletic club, the Community Library, and the Germantown Performing Arts Center.
Germantown also has many churches of all denominations. This area is close enough to Memphis for work and big city experience but quiet enough for families to raise their kids.
Go south from Nashville about 30 miles, and you'll end up in Spring Hill. This is a great town to check out if you want to get away from the hustle of the big city and still be close enough to commute or enjoy its amenities. It is actually still included in the Nashville Metropolitan area. This area has grown exponentially in the past 20 years and is now home to 45,000 residents.
Spring Hill gained attention when General Motors built the Saturn automotive plant there. That closed in 2007 but has recently reopened manufacturing other vehicles. A South Korean battery cell manufacturing plant is also in the works. Ryder and Goodwill also have plans for facilities in Spring Hill.
This growth has led families to the area, and about half of them have children. You have a choice between Williamson and Maury Counties in Spring Hill, which makes a difference in home prices and school districts.
Williamson County Schools have an excellent reputation. There are several public-school options and the private Spring Hill Academy. Maury County Schools serves some areas of Spring Hill with three elementary schools, two middle schools, and one high school. Zion Christian Academy and Columbia Academy are also options.
Other options for education and fun include a visit to Rippavilla Plantation and the Battle of Spring Hill historic site. Erwin Park is a great place to let your little ones run off some steam.
Twenty-one miles south of Nashville off I-65, Franklin has history and modernity all wrapped up in a charming package. This area has been growing exponentially since the 1980s and is now the 7th largest city in Tennessee, but that does not take away from its appeal. Historic Downtown Franklin preserves the old buildings, while the town appeals to modern businesses.
Many famous people have made their home in Franklin with its rolling hills and beautiful greenery, including Miley Cyrus, Kathie Lee Gifford, Bill Lee (governor of Tennessee), Dave Ramsey, and Cal Turner, Jr (former CEO of Dollar General). That's high praise indeed.
Children attend the Williamson County School District and the Franklin Special School District. There are also numerous private schools, including Battle Ground Academy, Franklin Classical School, Franklin Christian Academy, and New Hope Academy. They can continue their higher education at Columbia State University, Belmont University, or Williamson College, which all have campuses in Franklin.
Out of the classroom, children have many options for the great outdoors, including Pinkerton Park, Fort Grainger, and The Park at Harlinsdale Farm. Explore historic sites left over from the Civil War, or head to the Harpeth River on hot summer days. Holidays are kid-friendly with Pumpkinfest and Dickens of a Christmas. Each year, the Main Street Festival brings carnivals and artisans to the Downtown area.
With many employers in the Franklin area, a median home price of $400,000, and a younger population with around 36% of homes with children, Franklin tops many lists of great places to raise a family.
Raising a Family in Tennessee
Tennessee is a great place to raise a family. There are many outdoor activities, from the Great Smoky Mountains to rivers and wide-open spaces. Your kids can get a history lesson in their own backyard by visiting Civil War battlefield sites and monuments. Schools all over Tennessee offer world-class education. Graduates can continue their education at some of the best universities in the country.
While we narrowed the best cities down to ten for the purposes of this article, we've tried to touch on the major metropolitan areas, but Tennessee is a big state, and the southern charm is prevalent wherever you land. There are so many more hidden gems to consider. One thing is for sure, raising a family in Tennessee will provide them with clean air, excellent schools, options for fun, and endless memories. Find your perfect place in Tennessee today.



Homes For Sale in Tennessee