Top 10 Neighborhoods in Franklin, TN: 2022 Guide
Posted by Matt Ward Website on Thursday, August 5, 2021 at 9:57 AM
By Matt Ward Website / August 5, 2021
Comment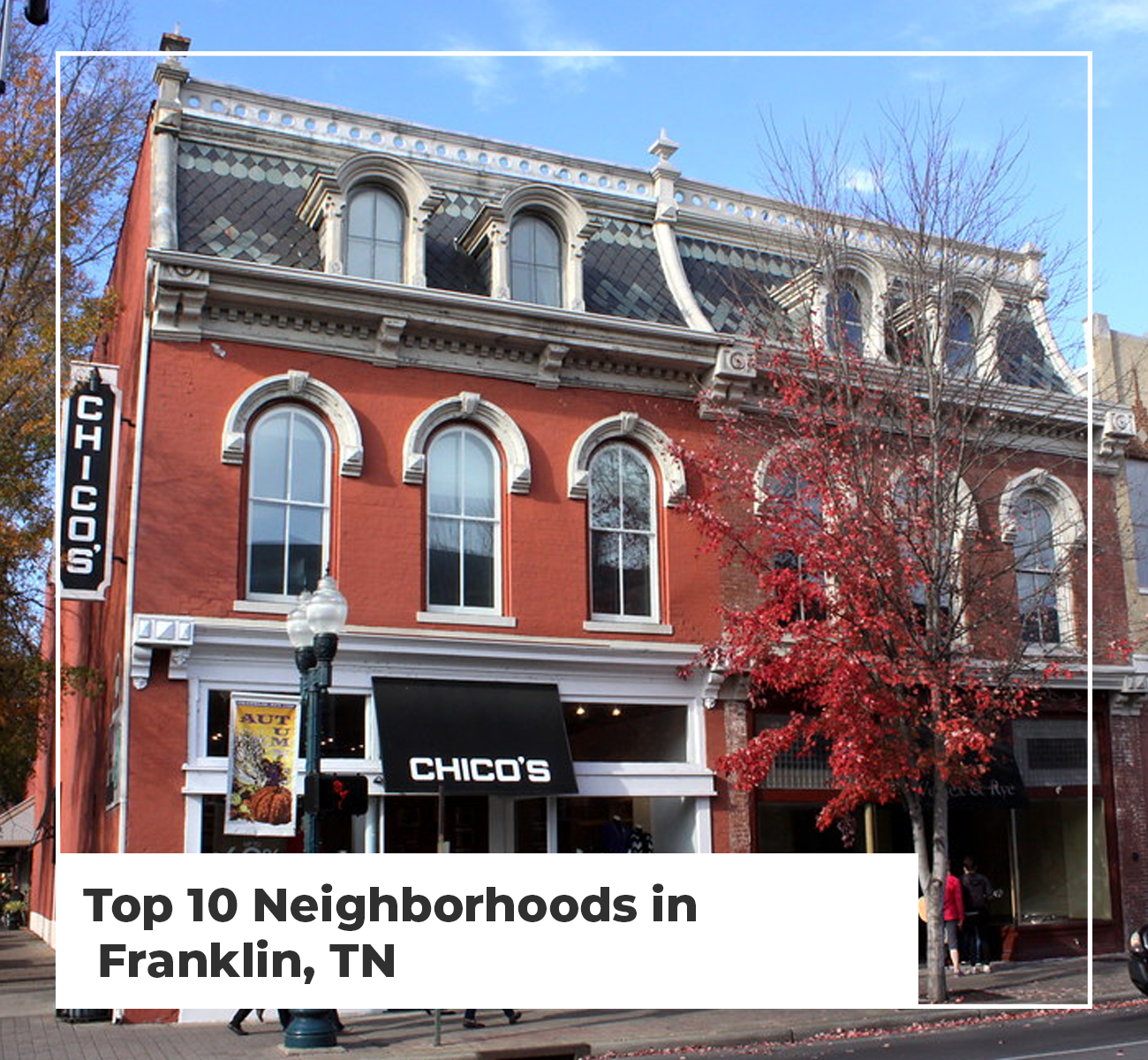 With a population of almost 83,000 people, Franklin is a city located in Tennessee. Franklin is a family-friendly community that attracts locals and visitors alike with its traditional and stately charm. Homes that are found in this city have big, spacious backyards that kids can play around in and are surrounded by award-winning school districts. These are just a few reasons why families looking for their forever homes gravitate toward this city.
This neighborhood's proximity to Nashville is definitely a positive, but just because it is close to a big city doesn't mean that it resembles one. Franklin is one of the fastest-growing cities in all of Tennessee and is consistently chosen as one of the best cities to live in.
The unique niche that Franklin falls under is the great combination between traditional and modern. The traditional areas like the Downtown Franklin area have maintained their unique charm while the Cool Springs area has bustled into a great location that families can live in and have tons of options for shopping and recreation.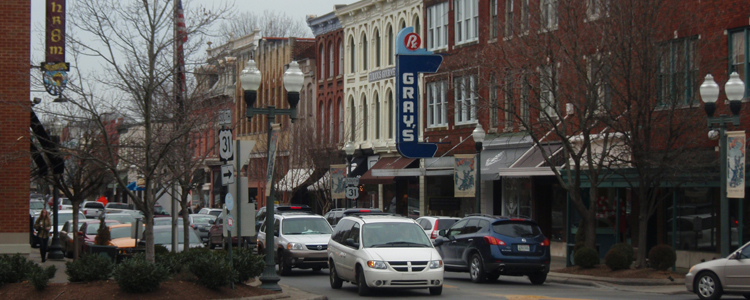 The median home sales price is currently at $470,000 which is quite high compared to other cities in the area, but this is a testament to how desirable, livable and attractive the neighborhood is compared to other areas. With award-winning school districts, ample recreational areas that you can explore, and a low crime rate, it is no surprise that a lot of people choose to call Franklin their home.
Cool Springs
This area has the best of both worlds because it offers a picturesque, suburban lifestyle with a lot of single-family homes combined with a bustling business and shopping district. If you want to find a great balance between these two things then this area is what you are looking for. The Cool Springs area is definitely a popular choice for homebuyers because it is trendy and is in close proximity to everything.
Real Estate in Cool Springs
The Cool Springs area is booming and you can find ultra-chic townhomes and condominiums that are centrally located to every recreational area that is nearby. The Nashville real estate market is red-hot right now and it's making homebuyers look into other neighborhoods in Tennessee that are not in the central area but still convenient and close by. This is partly why the real estate market in Cool Springs is on an upward trend.
The median housing price is $500,000 in this area and you have a lot of good options whether you are looking for a trendy condo, newer townhome, or a traditional single-family style house.
Things to do in Cool Springs
The Cool Springs Galleria has a lot of shopping options and is the number one destination for all your shopping needs. With 5 different department stores located inside the mall, you will find anything and everything that you need all in one location. On top of that, there are more than 150 retail stores and a food court that can seat up to 500 people.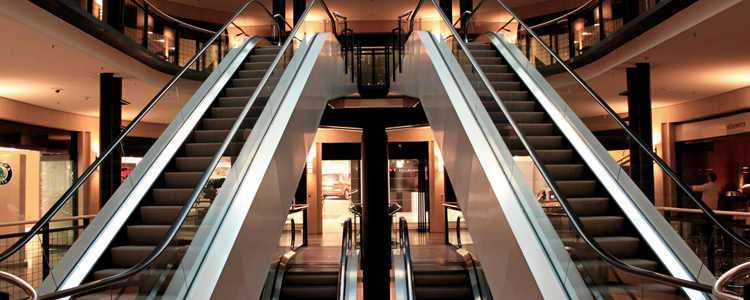 Ashton Park is a gated community located near the galleria, they have luxurious homes available in many sizes. The Carronbridge community is also near the galleria and is a one-stop-shop for your recreational needs. It has a community pool, fitness center, tennis courts, and a clubhouse.
View All Homes For Sale in Cool Springs, Franklin TN >>>
Downtown Franklin
With tons of history and traditional small-town charm, the downtown area of Franklin is also one of the best neighborhoods to live or visit. There are many iconic shops and restaurants sprinkled throughout the area and the whole downtown area is very walkable which gives you the convenience to explore every nook and cranny that you can find.
Real Estate in Downtown Franklin
If you are a fan of historical architecture, the Brownstones located at First and Church are a sight to behold. A total of 25 houses adorn the block and with its unique turn of the century traditional style, it is one of the most desirable housing blocks in all of Franklin. The Brownstone homes can range from $850,000 to over 2 million. If you are looking for a more affordable area to live in, Chestnut Road is a good option because of its proximity to downtown.
Things to do in Downtown Franklin
Downtown Franklin is a popular place to live because it is a mere 21 miles away from Nashville which is such a short distance to cover if you want to get away for the weekend...or even just a fun evening out!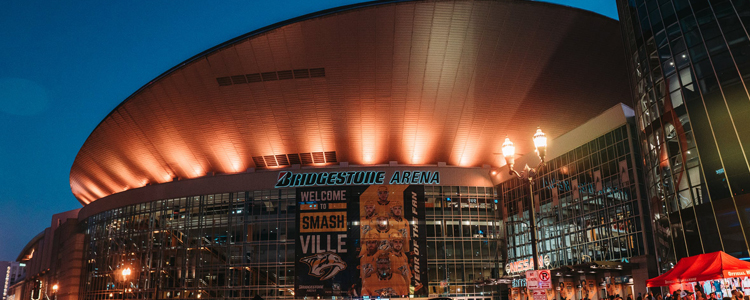 Here are some of the things you can do while in Downtown Franklin:
Lotz House Museum
Carter House
Carnton Museum
The Park at Harlinsdale Farm
Pinkerton Park
Gallery 202
View All Homes For Sale in Downtown Franklin, TN >>>
Forrest Crossing
Located near Murfreesboro Road, Forrest Crossing is a subdivision made up of more than 600 homes.
Real Estate in Forrest Crossing
All of the homes located in Forrest Crossing are single-family homes, ranging from 1,200 to 4,000 square feet in size. The older houses were built in the 1980s while the newer homes are built in the early 2000s. Home prices range from $330,000 to $550,000.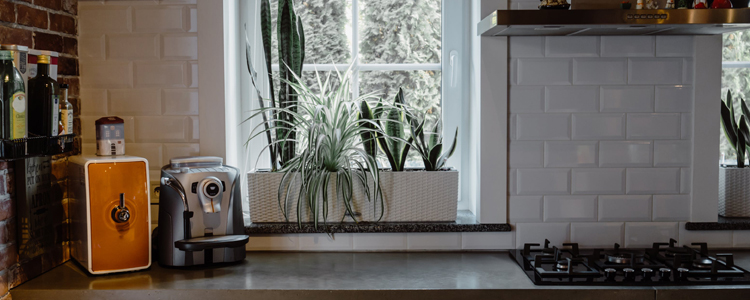 The local community has a homeowner's association that holds events throughout the year like parades and picnics. All the events are family-friendly and will let you spend quality time with your kids and neighbors.
Things to do in Forrest Crossing
The actual subdivision has ample sidewalk spaces on both sides of the road which encourages walking and biking. It is centrally located to shopping and other recreational areas but there are numerous amenities inside the subdivision that you can take advantage of.
Amenities in this neighborhood include:
18 hole golf course
Swimming pools for adults and children
Clubhouse
Tennis court
Pickleball court
Publix and Kroger are conveniently located and are 5 minutes away from all your grocery needs. The Cool Springs Galleria is also nearby and this shopping mall will have everything that you are looking for.
View All Homes For Sale in Forrest Crossing, Franklin TN >>>
Legends Ridge
This neighborhood is comparable to Bigham/Parry when it comes to the affluent homeowners who reside here.
Real Estate in Legends Ridge
This area has its fair share of upscale homes scattered all over the neighborhood. The homes found in this area are masterpieces, custom-made houses with views of rolling hills and forestry. The suburban area boasts of quiet and serene lakes, a tennis court, and a pool which will surely attract families and retirees alike.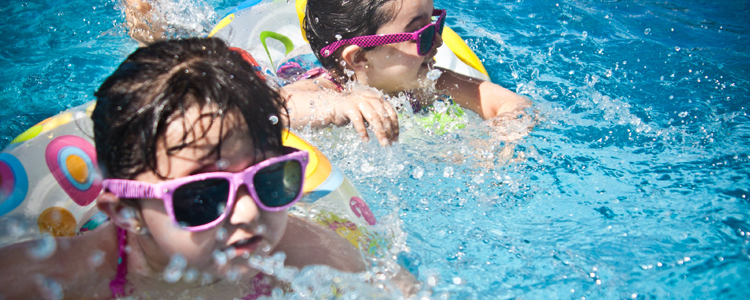 It is hard to find a home for sale in this area because people who live here decide to stay here for a long time. With all the amenities surrounding the neighborhood, it is no surprise that the median housing price comes in above $1 million. The average listings that come out of this area have a value of approximately $250 per square feet, with at least 5 bedrooms and 5 bathrooms all within 7,000 square feet of space.
Things to do in Legends Ridge
The Legends Ridge Swim & Tennis is a popular club located in the neighborhood. This club has several pools and tennis courts that you can spend your time on.
View All Homes For Sale in Legends Ridge, Franklin TN >>>
Fieldstone Farms
This area is a collection of 26 subdivisions made up of carefully built single-family homes that give you the best of suburban living. The subdivisions total 2,100 homes, and even though they are built similar to each other in terms of layouts, you will find the best match for you in this area mainly because of the sheer size of inventory.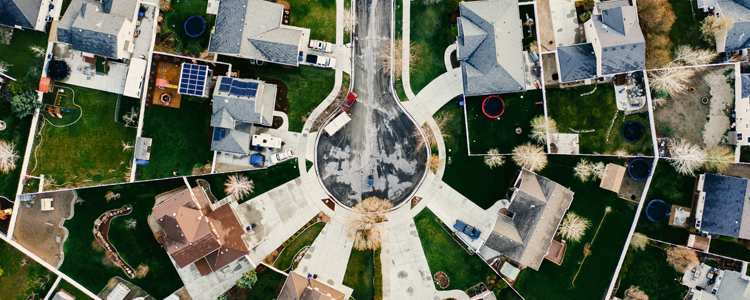 Real Estate in Fieldstone Farms
Located on the north side of Franklin, Fieldstone Farms homeowners can take advantage of all the amenities and recreational areas that are centrally located to where they live. The affordability that the community poses is what makes it attractive for people or families who are starting and purchasing their first home.
If you live in Fieldstone Farms, you will be surrounded by nature, which will still give you a sense of serenity. The home prices in this area range from $200,000 to $600,000.
Recreation in Fieldstone Farms
The Fieldstone Farm & Tennis Club is a popular recreational area and is membership-only. Members can enjoy the swimming pools and tennis courts located inside the club. There are community parks with playgrounds that you can take the kids to and you can find numerous walking trails that you can explore.
View All Homes For Sale in Fieldstone Farms, Franklin TN >>>
Bingham/Parry
This is where the affluent, upper-crust people live and is considered the most prestigious of all Franklin neighborhoods. Most of the residents are wealthy and are top executives in companies.
Real estate in Bingham/Parry
The numbers don't lie, Bingham / Parry is considered in the top 15% wealthiest areas in all of America and the residents have annual household incomes that are more than 90% of all of America. This means that the median housing price is much higher, coming in at $630,000.
Things to do in Bingham/Parry
Since this neighborhood is close to Downtown Franklin, you have a plethora of recreational areas that you can choose from. Some of the popular recreational areas include:
Westhaven Golf Club
Museums like the Carter House and Carnton
Franklin Bridge Golf Club
Franklin Family YMCA
View All Homes For Sale in Bingham/Parry, Franklin TN >>>
Cottonwood
Real Estate in Cottonwood
Cottonwood estates is another neighborhood in Franklin that has a lot of single-family homes. With a median home price of $652,000, Cottonwood homes are in demand because of their proximity to everything and a top-rated school district. The homes in this area range from 1,700 square feet to 3,700 square feet. If you are looking for your forever home or a home for your expanding family, this is a great place to start.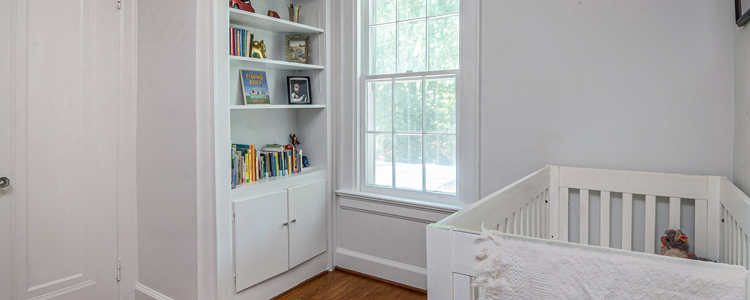 Things to do in Cottonwood
This neighborhood is centrally located and has amenities that will cater to everybody. Some of these amenities include:
Harpeth River
Saddle Up
Montpier
Franklin Polo Company
Wi-Lo Blue Farm
View All Homes For Sale in Cottonwood, Franklin TN >>>
Franklin Green
Real Estate in Franklin Green
The development for this neighborhood started in 1998 and the area has improved since then. This neighborhood boasts of midsize homes that are perfect options for a growing family or retirees looking to downsize. The current median sales price is $400,000 which is quite lower compared to the other affluent areas in Franklin.
Things to do in Franklin Green
This neighborhood has a lot of things to offer when it comes to recreation for all ages. Popular areas that you can explore include:
Williamson County Soccer Outdoor Complex
Jim Warren Park which also includes a skate park
Bicentennial Park
McLemore House
View All Homes For Sale in Franklin Green, Franklin TN >>>
Founders Pointe
Real Estate in Founders Pointe
Built-in 1994, this newer development boasts of affordable home options that don't lack space. With a median home sales price of $515,000, this area is in the mid-range for home prices in Franklin. This neighborhood is conveniently located to top-rated schools like Freedom Intermediate School and Franklin High School. This makes the neighborhood an easy choice for parents to move to.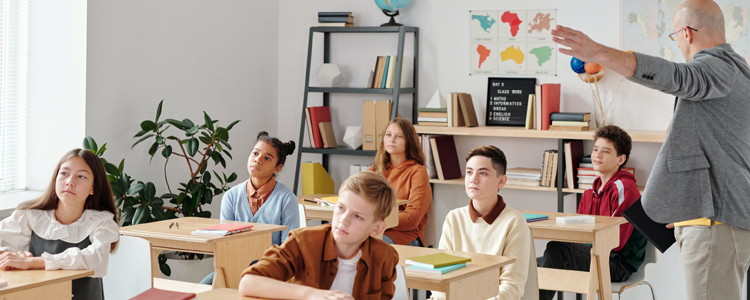 Things to do in Founders Pointe
Its proximity to schools is what makes Founders Pointe so attractive, but the positive attributes do not end there. If you live in this neighborhood, you also have the privilege of being near recreational areas. These places include:
Franklin Recreational Complex
Goodwill Industries of Middle Tennessee
Fieldstone Park
View All Homes For Sale in Founders Pointe, Franklin TN >>>
Monticello
A unique and distinct neighborhood located in Franklin, Monticello has a lot of positive attributes that you might be looking for in a great neighborhood to settle down in.
Real Estate in Monticello
This neighborhood boasts of larger homes that are competitively priced compared to all of Franklin. The median sales price is $450,000 and the typical house is a single-family home built between 1967 to 2006.
Things to do in Monticello
You will have a lot of recreational areas that you can choose from in this neighborhood which include:
Harpeth River
Judge Fulton Greer Park
Splash Park
Joel Cheek Park
Brownland Farm
View All Homes For Sale in Monticello, Franklin TN >>>
All in all, the city of Franklin will never cease to surprise you, with many beautiful and historic sceneries that you can explore. Franklin exudes a small-town charm that you will not find anywhere else, but don't be fooled by this because there are a lot of things to do in this city. Whether you are passing by the city or finding the next place to call your home, Franklin will check all the boxes that you might be looking for and so much more!
Matt & his team have been serving Nashville and Middle Tennessee for over 10 years now. Matt and his team know what it takes to succeed in real estate! His ideas have been proven effective and have contributed to helping over 500 families in the greater Nashville area buy and sell their homes. The Matt Ward Group strives to provide you with the latest tools, knowledge, and advice about real estate in Middle Tennessee.
Homes For Sale in Franklin, TN