The Most Beautiful Towns to Live in Tennessee
Posted by Matt Ward Website on Tuesday, December 21, 2021 at 12:57 PM
By Matt Ward Website / December 21, 2021
Comment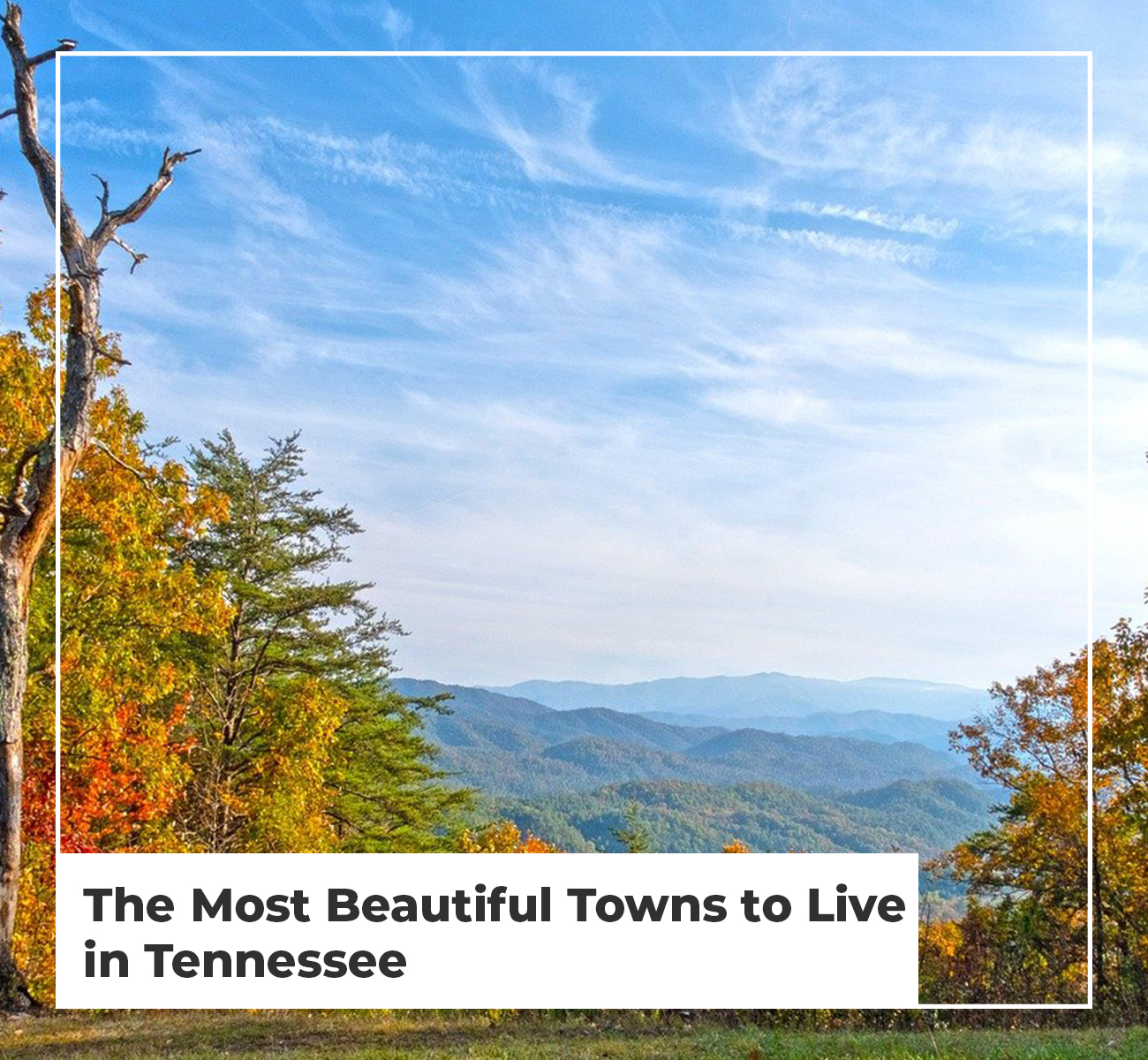 The state of Tennessee is nestled in the southeastern section of the United States. A small but mighty state, Tennessee possesses some of the country's best towns and cities to call home. From beautiful landscape to exceptional amenities, there is no shortage of amazing places one could consider when living in Tennessee.
Home to roughly 6.8 million residents, Tennessee is known for a number of things, most notably being the birthplace of Country Music. The state is also home to the Great Smoky Mountains and is considered the Energy Capital of the world.
Below we will look at some of the most beautiful towns to live in Tennessee and a few of the things that make them so exceptional.
Located in Blount Country, Townsend is a tranquil and scenic hamlet of under 500 residents. Falling on the "peaceful side of the Great Smoky Mountains", Townsend is steep in history and natural beauty.
Real Estate in Townsend
Homes for sale in Townsend, Tennessee are dotted throughout forests and nature making them the epitome of scenic living. Prospective homebuyers can find a wide selection of predominately single-family homes which boast rustic and cabin-inspired style.
For those interested in building their perfect mountain getaway, there are a number of vacant land lots available in Townsend which offer an ideal setting among nature. Homes for sale in Townsend are not only beautiful but very affordable.



View All Homes For Sale in Townsend, Tennessee >>>
Things To Do in Townsend
Townsend is located approximately 40 minutes from Knoxville which makes it the ideal destination for people commuting to work or cities for special events or concerts.
That being said, Townsend offers plenty for its residents to see and do right at home. From visiting the Great Smoky Mountains Heritage Center to exploring the Tuckaleechee Caves, residents of Townsend have a number of recreational activities at their fingertips.
Known as the gateway to the Great Smoky Mountains, Gatlinburg, Tennessee is a picturesque community located in Sevier County. Approximately 4,000 residents are lucky enough to call Gatlinburg home where they enjoy sweeping views of towering mountain tops and glorious natural settings.
Just 39 miles from Knoxville, Gatlinburg, Tennessee is considering a mountain resort town that attracts visitors from around the world. Rich in history, Gatlinburg is home to a number of important historic sites and landmarks. In addition, Gatlinburg is a major attraction for people who enjoy outdoor activities such as hiking, fishing and camping.
Real Estate in Gatlinburg
Gatlinburg, Tennessee real estate for sale encompasses a vast variety of styles and sizes. Those interested in homes for sale in Gatlinburg will have their choice of cozy cabins all the way to impressive estates.
Dotted throughout the mountainside, properties in Gatlinburg blend seamlessly into their natural surroundings, many of which are log-style cabins.
View All Homes For Sale in Gatlinburg, Tennessee >>>
Things To Do In Gatlinburg
The perfect destination for anyone looking to get away from it all in the serenity of nature, Gatlinburg has something to offer all visitors including casinos, outlet malls and world-class entertainment venues.

An obvious attraction of Gatlinburg is its ideal access points to the Great Smoky Mountains. With over 800 miles of hiking trails, Gatlinburg is a hiker's paradise. In addition, the town is home to Ober Gatlinburg Ski Resort which offers winter sports enthusiasts a place to play all year round.
For big-city attractions, Knoxville is only about an hour away and further offers residents attractions, shopping opportunities, restaurants and much more.
Jonesborough, Tennessee is a charming and historic town of just 6,000 or so residents. Known as Tennessee's oldest town, Jonesborough has a rich and interesting history dating back to the early 1800s.
Located in Washington County, Jonesborough is nestled in the Appalachian Mountains in Northeastern, Tennessee. Residents enjoy the beautiful scenery, unique history and overall friendliness of the community.
Real Estate in Jonesborough
Jonesborough, Tennessee real estate for sale ranges from small and modest homes to large and luxurious estates. Most properties in Jonesborough are historic in nature and boast beautiful Antebellum-style architecture.

Due to the town's small size and charming nature, Jonesborough real estate is in high demand. Homes for sale in Jonesborough fall at both ends of the price spectrum from really low to much higher end homes being available.
View All Homes For Sale in Jonesborough, Tennessee >>>
Things To Do In Jonesborough
Jonesborough, Tennessee is a great place to live if you're looking for a historic and charming small-town atmosphere. With plenty of events and activities throughout the year, there's always something to do in Jonesborough.
The town is home to the International Storytelling Center which offers a variety of storytelling events, festivals and classes year-round. In addition, the Chuckey Railway Depot Museum and the Jonesborough Repertory Theater offer a wealth of historical and cultural experiences for residents and visitors alike.
Nashville, Tennessee is one of the top destinations in the United States for country music lovers. Known as the "Music City" Nashville has dozens upon dozens of live music venues where country stars perform on a regular basis.
Nashville's economy benefits greatly from the county music industry which brings many opportunities for employment in the service and hospitality industries.
In addition to country music, Nashville is also known for its food. The city has a great mix of Southern cuisine as well as ethnic restaurants that reflect the city's diverse population.
Real Estate in Nashville
Nashville, Tennessee real estate encompasses a wide variety of styles, sizes and prices. From downtown high-rise condos and apartments to suburban neighborhoods and sprawling luxury estates, Nashville has something for everyone.
Due to the high demand for real estate in Nashville, prices are continually on the rise.
View All Homes For Sale in Nashville, Tennessee >>>
Things To Do In Nashville
As the capital of Tennessee, Nashville is home to a wealth of cultural and historical attractions. The city has world-class museums, theaters and parks that offer something for everyone.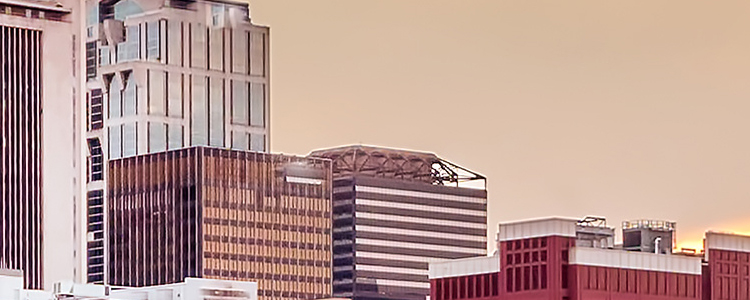 Visiting the legendary country music venue, The Grand Ole Opry, is a bucket list item for country music fans worldwide. While in town, explore the Johnny Cash Museum which celebrates the life and work of one of Nashville's most famous citizens.
Another must-see destination is Nissan stadium where you can catch an NFL game with the Tennessee Titans or see a concert by one of Nashville's many entertainers.
If you want to enjoy all the excitement and fun offered in Nashville, but prefer to reside in a quieter town, nearby Franklin, Tennessee is the place for you. Located roughly 21 miles to the south of Nashville, Franklin offers beautiful scenery, lovely family-friendly neighborhoods and a long list of things to see and do.
Real Estate in Franklin
Real estate for sale in Franklin, Tennessee is varied. Buyers can find spacious bungalows, newly constructed townhomes, and sprawling ranches mixed throughout the city.
Franklin is home to a wide assortment of master-planned communities and neighborhoods which offer more than just quality-crafted housing. Here, buyers can find a number of top-notch amenities such as community pools, playgrounds, dog parks and more.
Depending on the size, location and condition of the home, properties for sale in Franklin generally begin around $300K and can climb past $1 million for luxury real estate.
View All Homes For Sale in Franklin, Tennessee >>>
Things To Do in Franklin
Franklin is not only family-friendly, but it's also a destination for young couples and professionals. There are plenty of places to shop, eat and play in Franklin. The city has everything from quaint shops to big-box retailers that cater to almost every taste. The historic downtown district is a great place to spend an afternoon browsing boutiques or grabbing a bite to eat.
Residents of Franklin never miss a chance to celebrate! The city hosts a number of festivals and events throughout the year which include The Wine Down Main Street Festival, Pumpkinfest, Main Street Festival, and the most popular Dickens of a Christmas.
The scenic city of Chattanooga is the fourth-largest settlement in Tennessee, located on sections of three major lakes. It's a natural haven for those looking to escape from city life with its picturesque views and abundant wildlife populating river banks or mountainous slopes that overlook it as well.
Nestled among sections of the Tennessee River as well as Nickajack and Chickamauga Lakes, residents of Chattanooga enjoy easy access to several outdoor activities throughout the year.
Real Estate in Chattanooga
All across the Tennessee River are scenic views, quaint neighborhoods and luxurious homes for sale in Chattanooga. Luxury real estate for sale throughout this city offers buyers a wide range of waterfront and mountain-view properties to choose from.
Due to Chattanooga's popularity, prices for real estate have been on the rise in recent years.
View All Homes For Sale in Chattanooga, Tennessee >>>
Things To Do In Chattanooga
Chattanooga offers residents and visitors alike a wealth of activities to enjoy. Outdoor enthusiasts will enjoy the city's location on the foothills offering plenty of opportunities for hiking, fishing, boating and more. There are also a number of art galleries and museums, as well as an aquarium, located in the city.
The city of Chattanooga is filled with family-friendly activities. Some of the most popular attractions include the Chattanooga Choo Choo, Chattanooga Zoo at Warner Park, Tennessee Aquarium and the Tennessee Valley Railway Museum.
Located in south-central Tennessee, Lynchburg is a beautiful and friendly town. Home to Jack Daniel's Tennessee Whiskey, Lynchburg is filled with lovely parks, well-maintained homes and a welcoming community.
Real Estate in Lynchburg
Real estate for sale in Lynchburg, Tennessee is almost exclusively in the form of single-family detached homes. Varying in size and style, homes for sale in Lynchburg range from small starter bungalows to spacious, family-sized ranches.
View All Homes For Sale in Lynchburg, Tennessee >>>
Things To Do in Lynchburg
There are plenty of things for residents of Lynchburg to do which include enjoying to the charming downtown district. Dotted with boutiques, cafes and the likes, downtown Lynchburg is a bustling district that's perfect for those who enjoy walking about and socializing with friends.
In addition to downtown, Lynchburg is also home to some beautiful parks which offer residents plenty of opportunities for recreation and relaxation. The community's most popular park is Tim Ford State Park which is considered by many as the most scenic park in the state. Enjoy strolling through trails, biking or canoeing while visiting.
The largest city in Tennessee, Memphis is a cultural and historical powerhouse. Filled with attractions, events and activities for residents of all ages, Memphis is a great place to call home.
Real Estate in Memphis
Memphis is a large city with something to offer everyone. As such, real estate prices vary widely. From modest starter homes to luxurious waterfront properties, Memphis has it all.

In addition to a wide range of prices, Memphis also offers a diverse selection of home styles. From traditional southern homes to more modern designs, there is no shortage of options when looking for a new home in Memphis.
View All Homes For Sale in Memphis, Tennessee >>>
Things To Do in Memphis
There are endless things to do in Memphis. From all of the major attractions, like Graceland and Beale Street, to a variety of smaller museums and galleries, there is always something new to explore in Memphis.
The city is also home to a number of annual events which attract visitors from all over the country. Some of the most popular events include the Memphis in May International Festival, the Memphis Music and Heritage Festival and the AutoZone Liberty Bowl.
Dubbed the gateway to the Cherokee National Forest, Tellico Plains is a charming mountain town nestled at the foothills of the Great Smoky Mountains. Surrounded by beautiful, natural settings, Tellico Plains is a nature lover's paradise.
Real Estate in Tellico Plains
Tellico Plains is a small town with a varied selection of real estate options. Primarily, residents will find listings for cabins, cottages and mountain homes. Prices for properties in Tellico Plains vary greatly, with the majority of listings being very affordable.
For those looking for the perfect mountain getaway, Tellico Plains real estate offers cozy cabins and scenic cottages ideally located away from the hustle and bustle of big-city life.
View All Homes For Sale in Tellico Plains, Tennessee >>>
Things To Do in Tellico Plains
Residents of Tellico Plains will find no shortage of things to do while living in the town. While known mostly for its beautiful natural setting, there is a vibrant community and plenty of events taking place throughout the year.
The area is also home to several attractions that draw visitors from all over Tennessee. The most popular of these attractions is the Cherokee National Forest which offers miles upon miles of hiking and biking trails, as well as opportunities for fishing, camping and more.
Leipers Fork is a small town located in the heart of Tennessee's wine country. With a population of just over 1,000 residents, Leipers Fork is a tight-knit community that offers residents a peaceful and charming setting in which to live.
Found in Williamson County, Leipers Fork is under 30 miles southwest of Nashville and offers a quick and easy commute to the city.
Real Estate in Leipers Fork
Leipers Fork is a small town, and as such, real estate options are limited. Homebuyers will primarily find listings for historic homes and cottages in the area. Prices for properties in Leipers Fork vary greatly, with the majority of listings being very affordable.

For those looking for a historic home or cottage, Leipers Fork real estate offers quaint and charming homes on large lots. Many of these properties were built 100 years ago and feature classic charm and antique fixtures throughout.
View All Homes For Sale in Leipers Fork, Tennessee >>>
Things To Do in Leipers Fork
Residents of Leipers Fork will find no shortage of things to do while living in the town. From boutique shopping and farm-to-table restaurants to gorgeous vineyards and rolling green hills, Leipers Fork is a destination for tourists and residents alike.
There are also annual events taking place in Leipers Fork throughout the year. One of the most popular is The Grape Stomp Festival which features live music, food, wine and other family-friendly activities.
Tennessee is a great state to live in with some of the most beautiful towns and cities. If you're considering moving, there's no better time than now! Filled with a wide variety of picture-perfect towns and cities, there is no wrong choice when considering a place to live in Tennessee. With options ranging from quiet country living to vibrant city life, there's something for everyone in the Volunteer State.
Matt & his team have been serving Nashville and Middle Tennessee for over 10 years now. Matt and his team know what it takes to succeed in real estate! His ideas have been proven effective and have contributed to helping over 500 families in the greater Nashville area buy and sell their homes. The Matt Ward Group strives to provide you with the latest tools, knowledge, and advice about real estate in Middle Tennessee.
Homes For Sale in Tennessee