Complete Guide To The Gulch - Nashville Neighborhood
Posted by Matt Ward Website on Thursday, August 19, 2021 at 10:51 AM
By Matt Ward Website / August 19, 2021
Comment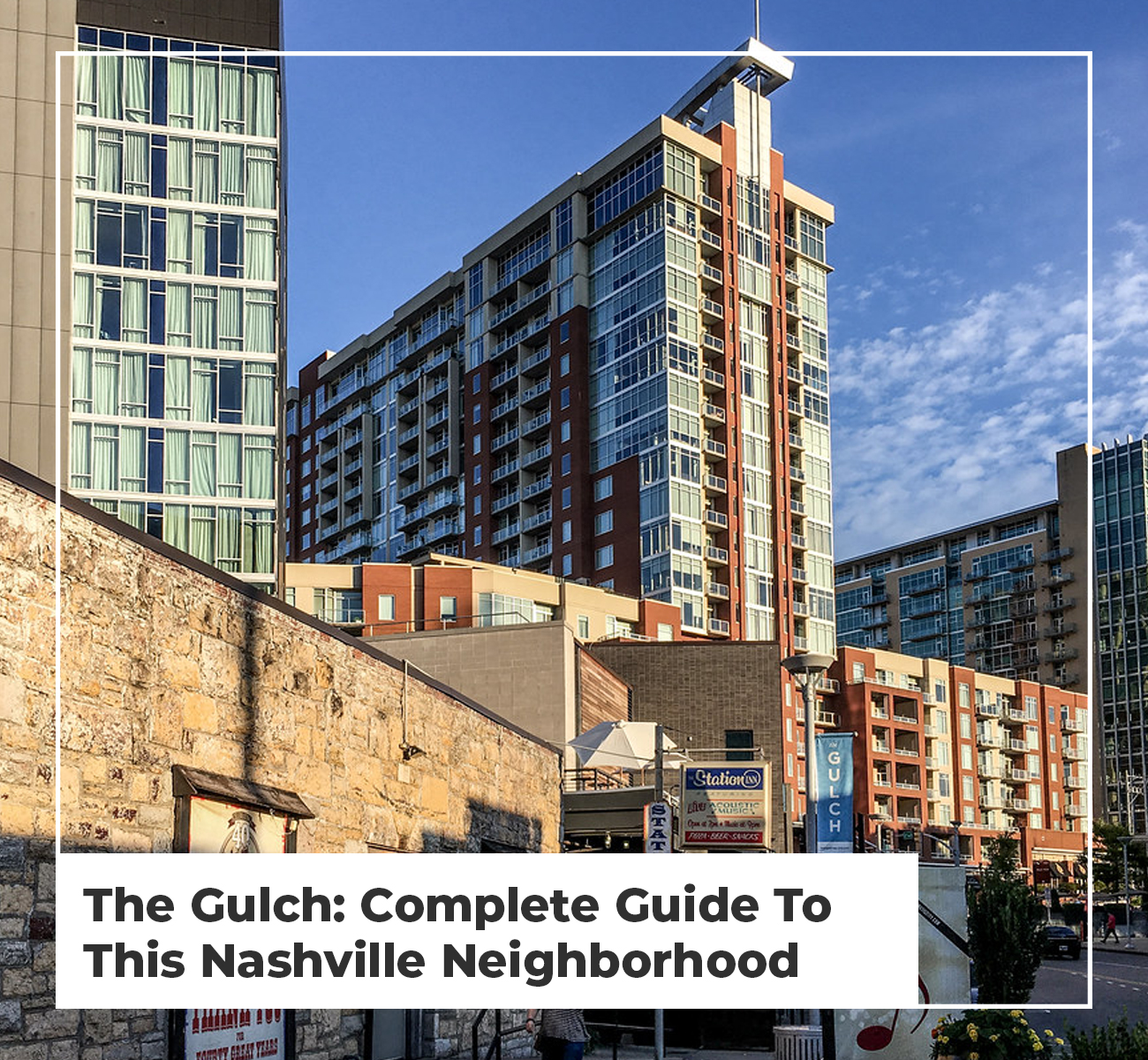 The Gulch has transformed into one of the hottest neighborhoods in Nashville for living and shopping. The area is home to many famous restaurants, including Jimmy Buffett's Margaritaville, as well as commercial centers containing stores like Nordstrom Rack and DSW. The high-rise apartments and condos are available with a range of floor plans, making it possible for everyone to find the perfect place to live.
Living in The Gulch
There are a lot of options for living in The Gulch. Most widely available, you'll find studios and one-bedroom apartments or condos. The floor plans are unique and give you the space that you need to live comfortably.
Amenities such as pools, fitness centers, and business centers make it easy to enjoy life inside the building as well as out. Choose from many different apartment styles, including one-bedroom homes with balconies or sunrooms. You'll love spending your time walking through The Gulch during the day and soaking up the artistic surroundings. Nightlife is also widely available- one can enjoy drinking in the intoxicating atmosphere and meet plenty of new and interesting people.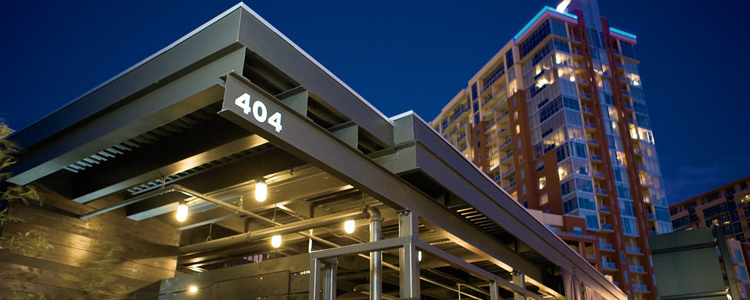 The Gulch is a district in downtown Nashville that has seen a meteoric rise in popularity recently due to renovations and new construction. Many new restaurants have popped up along 12 South and Demonbreun, just waiting to be explored. Everyone from families to bachelors and bachelorettes can find a place in The Gulch.
If you're considering moving to this exciting and eclectic new area, take a look at our complete guide to this marvelous Nashville neighborhood to learn more!
History of The Gulch
The Gulch, Nashville really dug itself out of the ashes in recent years. It was once a hot spot for blues musicians in the early 1900s, but by the 1950s, it had become an area that many people and businesses began avoiding. The Gulch then fell into a state of abandonment and decay and remained so for nearly 50 years. It wasn't until not too long ago, when the community's true potential was realized and several of these old, abandoned buildings were taken under renovation to be converted into something truly special.
In the early 2000s, the Turner family bought up much of the land and developed companies, luxury lofts, and a sense of vibrancy that was once thought impossible in the area! This dynamic landscape continues to expand and transform into one of the hottest destinations in Nashville. What was once a neglected and abandoned industrial area has become a vibrant, urban community, attracting an energetic population and many trendy hotspots!
Modern Life in The Gulch
Location:
The Gulch is the up-and-coming neighborhood of Nashville, Tennessee. Located on the western bank of the Cumberland River near downtown Nashville, this area used to be an old railroad freight yard that was transformed in 1995 and created The Gulch (officially named 12 South Gulch). This neighborhood offers a unique mix of restaurants, retail shops, and apartments.
Stadium and Roadways:
Neighborhood residents have easy access to Nissan Stadium which can take them to football games or concerts at Bridgestone Arena. Residents also enjoy short commutes in the morning and evening because major roadways like I-40 and I-65 are close by.
Restaurants Shops:
Nightlife in The Gulch is perfect for residents because they can enjoy Jimmy Buffett's Margaritaville, Tavern, Avenue Bistro or any of the popular restaurants that line 12 South Street. Residents can also enjoy shopping during the day at places like DSW, Nordstrom Rack or Southern Made.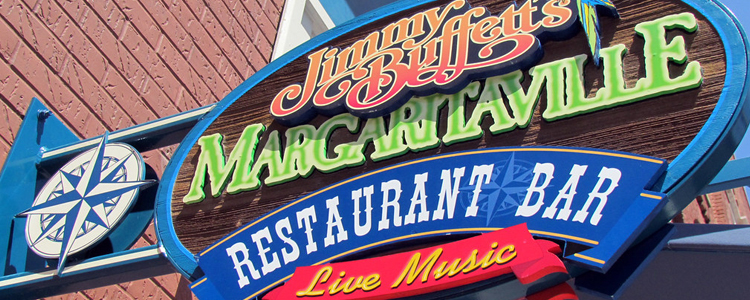 Another reason this neighborhood has become so popular is because of the very short distance between the businesses and apartments. They are so close together that residents can step out their door and enjoy what the Gulch has to offer at all hours of the day. Anything you could need is just steps away!
Real Estate in The Gulch
Affordable Real Estate:
The Gulch is one of the hottest places to live in Nashville, Tennessee. The prices for real estate are rising constantly as the market gets more and more competitive. That means it's not going to stay affordable for long before it becomes an area only for the rich.
Hustle Free Surroundings:
The Gulch, Nashville is located on the western bank of the Cumberland River. It has a little bit to offer when it comes to nature because there are few trees, green spaces or parks. The Gulch's location makes it perfect if you want to be a little outside of the hustle and bustle, but still close enough to get downtown Nashville within minutes.
Variety of Homes:
The condos and apartments in The Gulch offer a combination of luxury and affordability. Some have exposed brick walls with hardwood floors throughout while others are more modern with granite countertops. There's something for everybody and no matter what you're looking for, you will find it here! It's this exciting diversity that attracts so many unique individuals to the area, creating a sense of urban community unlike any other throughout Nashville.
The Sights, the Sounds, the Art in The Gulch
If there's one thing that Gulch residents understand, it's art. The Gulch is home to some of Nashville's most iconic artwork. The best part? You don't need to pay a ridiculous gallery fee to enjoy these masterpieces! There are so many gorgeous, massive murals lining the buildings of the community.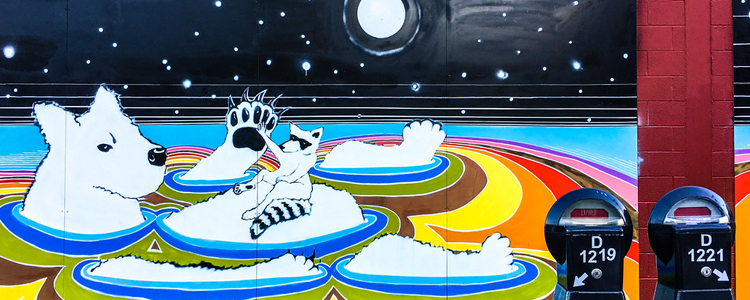 Just a few of these exceptional pieces of art include:
The Wings along 11th Street
Google Fiber along 12th Avenue
12th and Porter Mural
Patagonia Mural along Overton Street
The Nashville Walls Project along 11th Avenue South and Laurel Street
The local artistry is incredibly beautiful and these unique buildings and canvases create a compelling landscape like no other!
It's not just visual art that locals can enjoy, however. The Gulch has a huge sense of energy, so it's easy to find live entertainment happening around every corner! Many venues host regular live performances by local musical, poetic, and theatrical talent.
If the art scene is what you crave, whether that be in the form of stunning murals, exciting new music, or performance pieces, then The Gulch is definitely the place for you!
Where to Eat in The Gulch
Nashville is primarily known for two things: country music (music city) and Nashville hot chicken! While there are several exceptional establishments that offer both those items, there's so much more to the dining scene than that.
The Gulch is home to a diverse culinary experience that offers everything from the famous hot chicken to detroit style pizza imaginable to authentic ramen. The many restaurants, food trucks, and bars found within the neighborhood can provide unique tastes to suit every palate.
This vibrant community is filled with trendy new restaurants such as The 404 Kitchen, Otaku Ramen, and The Turnip Truck Urban Fare. You can also find cozy cafes and coffee shops such as the Barista Parlor Golden Sound, Kona Espresso Bar, and Killebrew, as well as welcoming bar and grilles such as Bar Louie, City Fire American Oven & Bar, Del Frisco's Grille, and Whiskey Kitchen. On top of that, the neighborhood is filled with unique breweries and patios to ensure the ultimate dining experience! No matter what you're craving, you'll be able to find something to satisfy that hunger in The Gulch!
Shops Galore in The Gluch
Shopping enthusiasts will be particularly excited to find the stretch of unique shopping opportunities along the streets of The Gulch. Lining 12th Avenue are multiple boutique shops, high-end fashion outlets, and charming, one-of-a-kind retail options.
More eclectic tastes can find a number of vintage shops, design studios, luxury pet shops, and a plethora of other treasure troves throughout the city. In the heart of The Gulch, many serious shoppers can be found perusing through pop-up shops and other unique stores.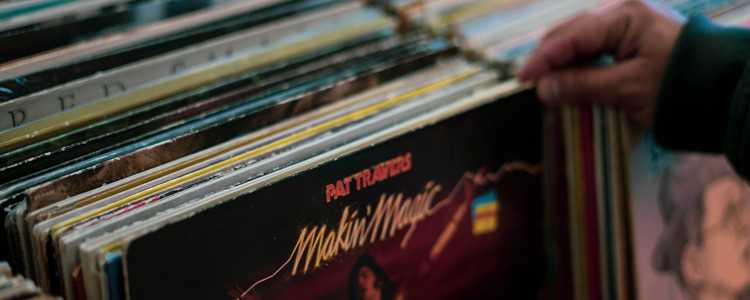 The Gulch has something for everyone when it comes to shopping, no matter what you're in search of!
What to Do in The Gulch
There's always something going on in The Gulch! Whether you're seeking out some live music, browsing through the many decorated shops, or just relaxing with some friends in the park, you'll never be bored while residing in this nifty neighborhood!
Relaxing at Spas:
For a relaxing day out, check out one of the many spas that The Gulch has to offer. Not only is a day being rubbed, scrubbed, and soothed available for the human residents of the community, but the furry residents have options as well! There are several pet spas that cater to your canine and feline friends, working to relax excitable animals or soothe the aging ones.
Gathering at Parks:
A day spent relaxing in the sunshine or under the protection of a shady treeline may be more up your alley. In this case, The Gulch features a couple of different options when it comes to parks and recreation. Noble Park and the Gulch Dog Park are neighborhood favorites when looking for a space to gather, socialize, and picnic with friends and family.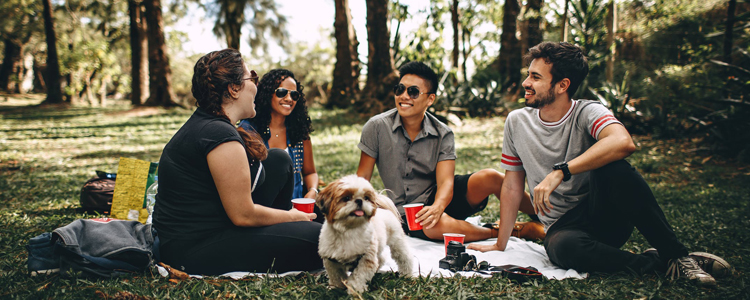 When in doubt, in this music city always live music to be found! Several venues in The Gulch host live, local talent daily, bringing in crowds of music-lovers to enjoy all genres at any time of day,
Explore Lounges:
The neighborhood itself is something to behold, with colorful murals painted on the walls, a perfect photo opp for your next Instagram post, a collection of trendy jazz lounges, cigar lounges, rooftop lounge and other local hangouts to explore, and something exciting around every corner!
Nashville is a city full of culture, and The Gulch in particular has something for everyone. From trendy cafes to pet spas, live music venues to parks with plenty of activities, this community offers something for all preferences and lifestyles and is welcoming to all. If you're looking at buying or renting an apartment here soon, get a move on! This trendy area is quickly becoming one of the hottest, most coveted neighborhoods in the city and open spaces won't last long among these real estate listings!
Matt & his team have been serving Nashville and Middle Tennessee for over 10 years now. Matt and his team know what it takes to succeed in real estate! His ideas have been proven effective and have contributed to helping over 500 families in the greater Nashville area buy and sell their homes. The Matt Ward Group strives to provide you with the latest tools, knowledge, and advice about real estate in Middle Tennessee.
Homes For Sale in The Gulch, TN