10 Reasons You Should Move To Downtown Nashville Today
Posted by Matt Ward Website on Monday, October 25, 2021 at 4:48 PM
By Matt Ward Website / October 25, 2021
Comment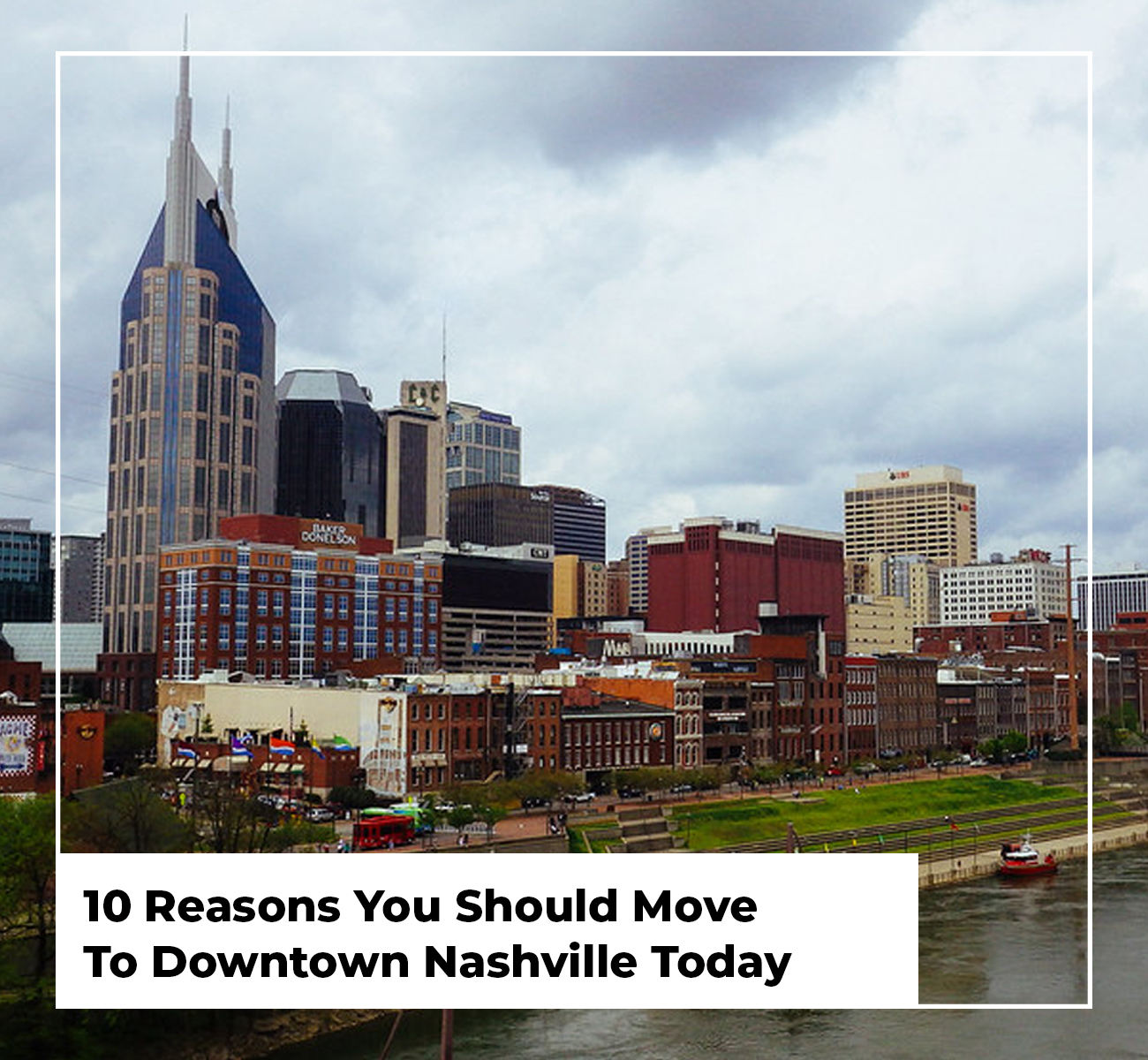 Nashville is an impressive city, and even though it may be a massive place in the state of Tennessee, it's sure to be an excellent place for tourists and residents alike. When you think of Nashville, you likely immediately think of country music, sports, and food. All of these are true, but Nashville has so much more to offer than you may not know about. Here are ten reasons why you should consider moving to downtown Nashville.
1. The Country Music Scene
If you choose Nashville as your new home, you'll need to be able to tolerate country music at the very least, but it would be best if you're a fan. Nashville is synonymous with the genre, so you'll be inundated by events, festivals, the Grand Ole Opry, and the number of up-and-coming country artists in the area.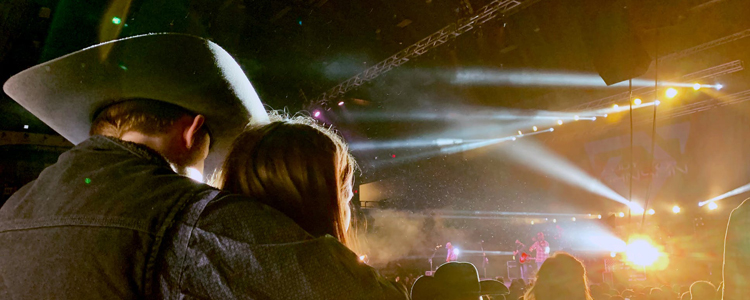 Nashville is considered the "Capital City of Country Music" and "Music City," it's home to the CMA Music Festival and the Country Music Hall of Fame. You won't be able to walk around downtown Nashville without hearing some music playing around the city. Some prestigious record labels are located here, so there are plenty of aspiring musicians around. However, Nashville certainly isn't a one-trick pony. There is a prolific gospel music scene and classical music community. The Nashville Symphony Orchestra plays plenty of shows at the Schermerhorn Symphony Center. You can also see some of your favorite local artists play at some small and intimate venues around the city.
2. Diversity
Nashville is an extremely diverse place in every aspect. From music to food, cultures, and traditions, you can find everyone and everything in between. The city offers a low cost of living and a thriving job market, attracting residents from all walks of life. Nashville is home to the largest Kurdish community in the US.
3. The Education
When considering moving to downtown Nashville, especially if you're a family or want to have one in the future, choosing a place with an excellent education is an essential value for most interested buyers. Nashville is considered the "Athens of the South" due to the quality of higher education offered here. The Franklin County School District is among the top-rated districts in the area. There are some impressive public schools for kindergarten to high school seniors. As a parent, you can feel confident in the education that your child will receive in Nashville.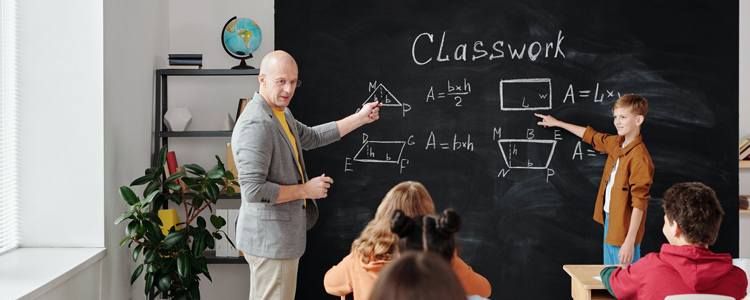 If you're ready to get a university education, downtown Nashville is a great option as well. Tennessee State University and Vanderbilt University are located in the area and some excellent private institutions. You can also find Belmont University, Lipscomb University, and Fisk University in the city.
4. The Job Market
One of the most important considerations when choosing a new city is the job market. Finding a stable and steady job can be a challenge in many parts of the country, but not in Nashville. The city has seen considerable job growth, and many large companies are opening headquarters and warehouses, creating plenty of jobs. With the significant tourism industry in Nashville, hospitality and food industry jobs are easy to come by, but those aren't the only budding industries. The tech industry, automotive industry, health care, and others have exploded in the area, creating so many jobs. Residents joke that jobs are easier to get than housing, which there is a bit of truth to that. Recently, Amazon joined the likes of Dollar General, Tractor Supply Company, Community Health Systems, Hospital Corporation of America, and other Fortune 500 Companies that have their headquarters in Nashville. Nashville's unemployment rate is around 3%, which is below the national average.
When you're relocating to Nashville, the best tip you can consider is purchasing a home close to your work. As one of the more congested cities in the US, traffic can be a daily struggle for Nashville residents. If you choose a home that is a fair distance from work, you could easily spend 45 to 90 minutes on the road, each way. One of the perks of choosing downtown Nashville as your new home is that you'll be close to most office jobs since the area is packed with opportunities. If you find a work-from-home position, that's even better.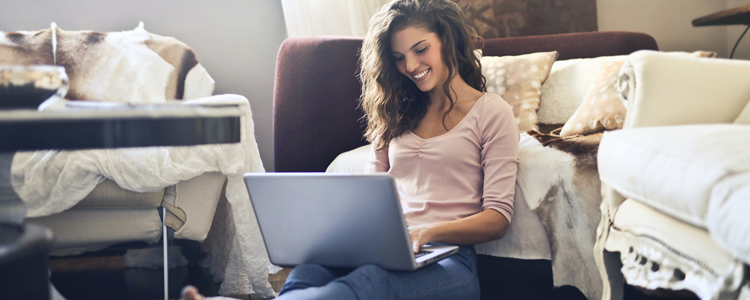 The Nashville transit system isn't the greatest, so the bus system can be confusing and a challenge to navigate if you don't drive. Walking and biking downtown are extremely convenient. With pretty good weather, aside from spring, you can quickly get to the office while avoiding the bus.
5. The Food and Local Restaurants
The food scene in Nashville is taken very seriously among residents, so it's important to know if you're planning on moving to downtown Nashville. There's no shortage of incredible food options that span all cuisine types. Nashville hot chicken was famously created here, and people travel from all over the world to get a taste.
To make Nashville hot chicken, you marinate chicken (sometimes including buttermilk), fry it, and coat it in a spicy sauce made with cayenne pepper. There are many homemade, famous, and highly coveted recipes, so finding a restaurant that makes it just the way you like it will be easy.
Nashville residents have access to some fantastic local spots, and there are always new ones opening. You'll never run out of restaurants to try, especially downtown.
Here are some of the most popular and must-try spots in Nashville:
Hattie B's Hot Chicken: If you're a first-timer or you're not a massive fan of spicy food, Hattie B's is on the milder side if you choose. They have a variety of spice levels for those who can and can't handle the heat.
Rosepepper Cantina: If you want an award-winning margarita, look no further. Rosepepper was voted the best place in all of Nashville to get an incredible margarita. They serve some excellent tacos and Mexican dishes as well.
Wendell Smith's: For over six decades, Wendell Smith's has been serving Nashville some of the finest comfort food you can buy. The restaurant is an iconic spot in the city, and it's a must-try for residents. It's a 'meat and three' restaurant, so you can get fried chicken, catfish, and all the standard southern sides. Delicious!
Prince's Hot Chicken Shack: When Prince's says hot, they mean hot. The medium chicken is way too much for first-timers, so opt for a milder level. You know it's a great place because the lines often become super long, so make sure to come early and not be in a rush when stopping at this popular spot.
Brown's Diner: If you're in the mood for a good burger and a beer, this dive bar is a great spot. The hushpuppies are a must-try menu item.
Cafe Roze: Stepping away from the hot chicken and comfort food, Cafe Roze offers Asian and Mediterranean cuisine that is simply fantastic.
Local Breweries: Nashville residents are lucky to have so many local and craft breweries in the area. Beer lovers can find some unique options while enjoying some live music all around downtown.
6. The Nightlife
Those who know Nashville know that the nightlife can be wildly fun. Another nickname the city has collected for itself is "Nashvegas," so that probably tells you all you need to know. Only residents know about some longtime staple bars, plenty of tourist spots, and plenty of country music. As a downtown resident, you're in the heart of all the action.
Many Nashville bars and pubs host plenty of girls' weekends, bachelor and bachelorette parties, birthday parties, and well, any reason to celebrate. The downtown area is a central location. Broadway Street is filled with restaurants, pubs, and bars that are ready to show you a good time. Weekends can be a bit difficult to get around the downtown area, as there's always live music and fun ensuing. Many bars offer pub crawl options, so if you're going out, prepare yourself for a long night of dancing and music.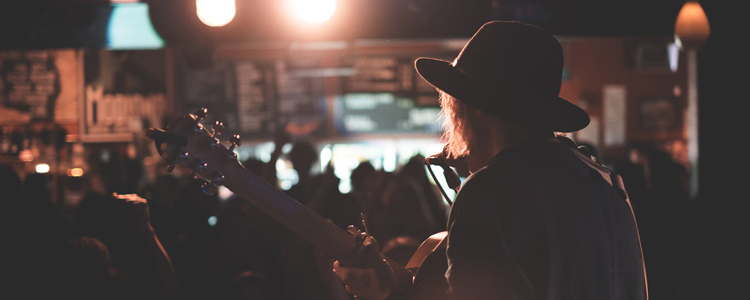 Some of the must-try spots in Nashville include:
Dierks Bentley's Whiskey Row: This bar is owned by Dierks Bently and is a quintessential honky-tonk. Enjoy cocktails, great food, and live music anytime you stop by.
The Stage on Broadway: With live country music, a lively dance floor, and plenty of fun to be had, this spot honors some of the most famous musicians to come out of the city.
Honky Tonk Central: When honky-tonk is in the name, you know it's bound to be a good time. The bar is three stories and serves great food, and has live music from open to close.
Tootsies Orchard Lounge: A popular spot for famous musicians, Tootsies is one of the most popular bars in town.
7. The Great Outdoors
Staying active and healthy in a place like Nashville is easy with all the natural beauty. The city has a subtropical climate, so it's not uncomfortably hot in the summer months. For outdoor enthusiasts, this is excellent news. With mild winters, it's easy to spend a lot of time outdoors all year round, but the spring can see plenty of rain. However, the plus side to all the rain is that it helps keep Nashville's greenery so beautiful and lush. There are plenty of green spaces and parks around the city to enjoy, but the Great Smoky Mountains National Park is located just east of the city, which is a great place to enjoy a hike.
Living downtown, you're steps away from Bicentennial Park, which is located along the Cumberland River. The Riverfront Park is a great place to hang out and is the home of many events.
Nashville is home to an exact replica of the Parthenon, a famous Greek landmark. It's an art museum that hosts exhibits and art shows. It was built by William Crawford Smith, who thought it was the perfect place for a replica, given the nickname "Athens of the South."
There are green spaces located all over the city, so downtown residents are never far from somewhere to kick back and relax while admiring the city's natural beauty.
8. Festivals
While the music scene is on the top of this list, the events and festivals in Nashville don't necessarily revolve around the scene. However, there are some great country music festivals here. There's always something happening in Nashville that's not country music-related, so if you're not big into that, you'll definitely find something you like better.
Some major Nashville events include:
The Nashville Film Festival: Held in October each year, the film festival is one of the longest-running in the south. Submissions flood in from filmmakers all over the world, and guests fly in to enjoy the screenings. Each year the festival seems to become more and more popular.
Nashville Oktoberfest: Oktoberfest is held in the historic Germantown community in the city, and it's one of the biggest celebrations that Nashville sees. The festival spans ten blocks and features all the German beet and food that you could ever want.
The Nashville Whiskey Fest: The whiskey fest is true to its name - over three days, you can have all the whiskey tastings you could want, lots of food, and enjoy some live music.
CMA Fest: The Country Music Association hosts this annual festival for guests to watch some of their favorite artists for free. You may even get to meet some of the most popular names in country music.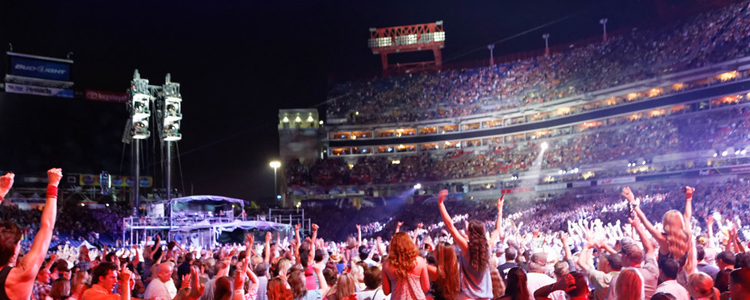 Nashville Fashion Week: An exciting week for local fashion and shops to come together and celebrate city-wide.
ACM Awards: The Academy of Country Music Awards is the annual awards show televised for the world to tune in. Watch some of your favorite artists be recognized for their achievements in country music.
9. Sports Fans Rejoice!
Nashville is home to all the sports you could ask for as a sports fan. There are five professional sports teams including, NFL's Tennessee Titans, NHL's Nashville Predators, Major League Soccer's Nashville SC, Minor League Baseball's Nashville Sounds, and many other minor leagues. The Nashville Sounds have some of the best attendance for their games in the city. Even if you're not a big sports fan, attending professional sporting events on its own is an experience that should be had if you like a good time.
Suppose you're into the ultimate resort lifestyle. In that case, Golf is super popular in the area, and there's plenty of great courses you can play at. The Nashville Golf Open is on the developmental tour for the PGA Tour, so that's great news for golf fans.
Living in downtown Nashville means that you're centrally located to get to all of these sporting events with ease. During non-peak traffic times, getting in and out of the downtown core is easy and convenient. As you can see, the number of options for sports fans is not in short supply.
10. The Cost of Living in Nashville
Living in Nashville is more affordable than in other metro areas in the US. The cost of living comes in about 3% lower than the national average. Home prices are also on the low side, coming in about 9% lower. The cost of utilities is also 10% lower than the national average. As for renters, Nashville has a pretty low median rent of around $1,100, but rent prices continue to increase slowly as the city gains popularity and competition increases. Nashville ranks 23rd out of 75 for the cost of living, ahead of Atlanta, Baltimore, and Dallas. The two highest costs that residents face are food and housing. Suppose you keep the dining out to a minimum, even though it's challenging with so many amazing culinary options. In that case, you can easily keep your cost of living low.
Should I move to Downtown Nashville?
If you're ready to take the plunge and move to an exciting city where there's always something to see or do, Nashville is a great option. With the current job market poised for growth and beautiful homes in the downtown area, Nashville is one of the top-rated places to live in the US. Even if you're not the biggest country music fan, you can find a community within the city of people who love the activities you do - there are no limits! There's a reason why so many people are choosing Nashville as their new home. If you're ready, we're ready - give us a call today to connect with us so we can help you find your Nashville dream home!
Matt & his team have been serving Nashville and Middle Tennessee for over 10 years now. Matt and his team know what it takes to succeed in real estate! His ideas have been proven effective and have contributed to helping over 500 families in the greater Nashville area buy and sell their homes. The Matt Ward Group strives to provide you with the latest tools, knowledge, and advice about real estate in Middle Tennessee.
Homes For Sale in Nashville, TN