The Ultimate Neighborhood Guide to Belle Meade in Nashville
Posted by Matt Ward Website on Wednesday, July 7, 2021 at 2:56 PM
By Matt Ward Website / July 7, 2021
Comment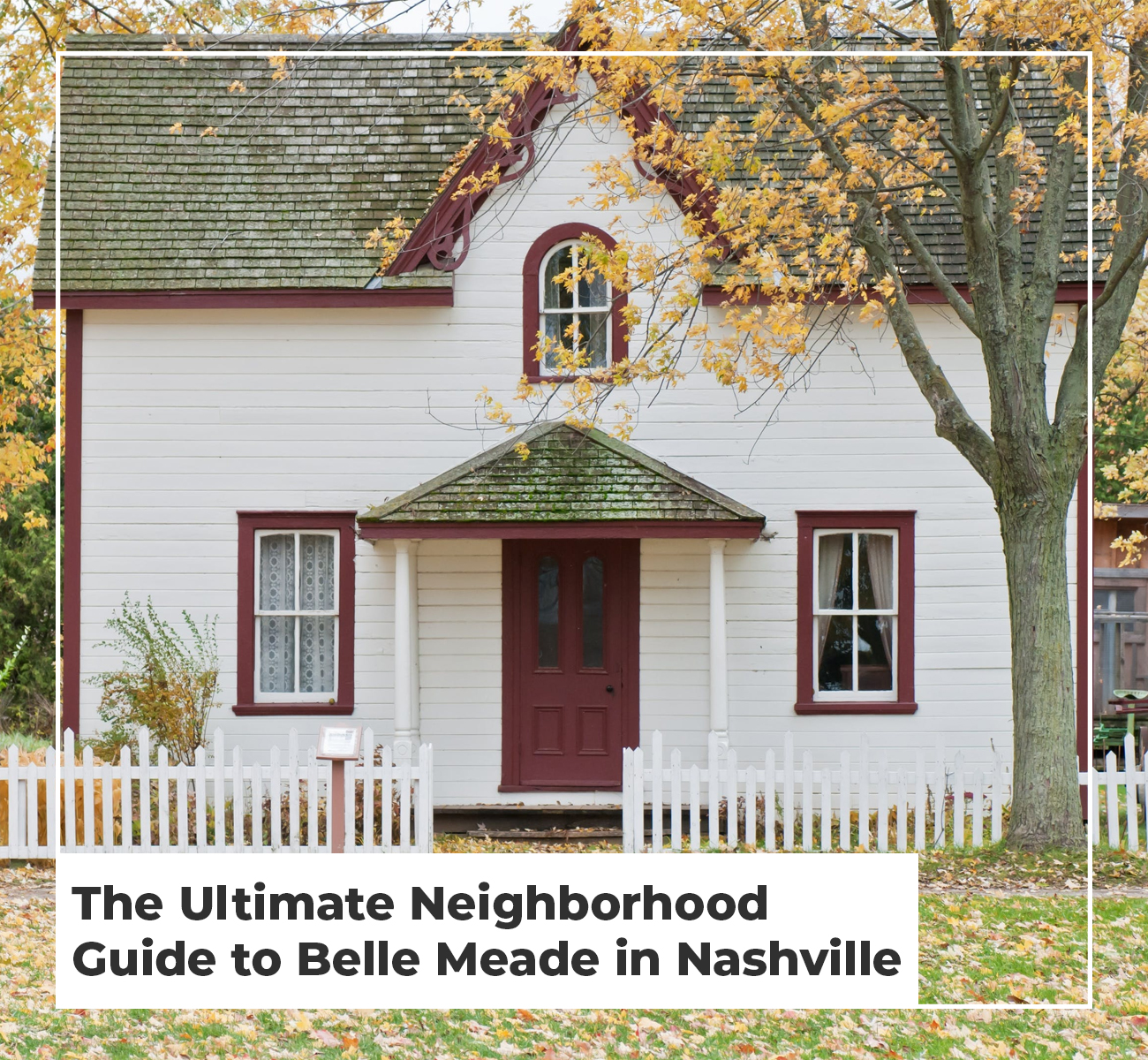 Considering moving to the Nashville area? Why not purchase the Nashville Sightseeing Pass or the Music City Total Access Pass to get a good idea of what the city has to offer?
Known as "A Sanctuary of Southern Hospitality," Belle Meade is a suburb of Nashville you may want to check out.
In 2019, Belle Meade had a population of just 2,280. This community has a per capita and annual household income significantly higher than the national average, and the homes are magnificent. (Read more below.)
You and your family will feel safe, knowing the violent crime rate and the property crime rate are well below the national average.
And what about the weather? While there is some kind of precipitation in Belle Meade approximately 115 days annually, there are over 200 sunny days, slightly above the national average. And Belle Meade averages only four inches of snow per year.
If faith is important to you, you will be interested to know that almost 60 percent of the Belle Meade population has been identified as "religious," mostly Christians plus some residents who are either Jewish or Muslim.
Ready to discover more? Keep reading.
Belle Meade Historic Site and Winery
This historic mansion is now operated as an attraction, museum, winery, and onsite restaurant together with outbuildings on its 30 acres of property. In the late 19th century, the site encompassed roughly 5,400 acres.
A Winery and Visitors' Center have been constructed on the property. Preserved original outbuildings, including the original Harding Cabin where Belle Meade began, a Dairy, a Gardener's House, a Carriage and Stable House built in 1892, one of the largest Smokehouses in Tennessee, and a Mausoleum may also be seen.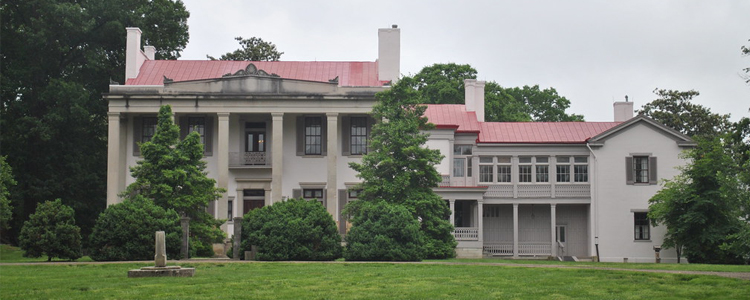 Since the 1990s, the executive leadership of the site began an effort to tell the stories of African Americans who were brought to and born at Belle Meade and worked there before and after emancipation.
By 2018, this emphasis resulted in developing two tours through which the story of Belle Meade is told. The Mansion Tour tells the century-long history of Belle Meade through the stories and experiences of the Harding and Jackson families, as well as the enslaved women, men, and children who were held in bondage here.
The Journey to Jubilee Tour invites discussion and explores the stories of the enslaved African-Americans who were brought to, and born at Belle Meade from 1807 through the years following Emancipation.
Real Estate Found in Belle Meade
Are you looking for a magnificent, sprawling home on a large mature treed lot? You may very well find your next home in Belle Meade.
Approximately 37 percent of the houses were built in 1939 or before. Only 1 percent were built in 2014 or more recently. The homes in Belle Meade have stood the test of time.
According to bestplaces.net, the median cost of a home in Belle Meade is approximately $1.6 million. Most residents own their own home. Fewer than 7 percent rent.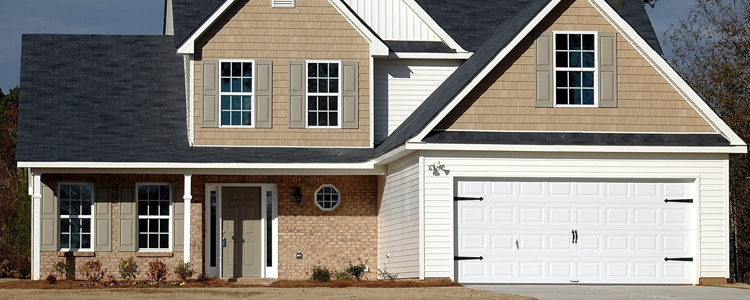 If you're looking for truly luxurious living, homes can run up to several million dollars on beautiful acreage. Many include a pool you will want to take advantage of May through September, especially in July, when the weather can be particularly muggy.
Employment Opportunities
Nashville and the surrounding area are home to the headquarters of many national and international businesses, among them are Amazon, Cracker Barrel Old Country Store Inc., Nissan North America, Saint Thomas Health, and Vanderbilt University.
There are also a number of Fortune 1000 companies whose headquarters are in the area: HCA Healthcare; Dollar General; Community Health Systems; Delek US Holding, Inc.; and others.
There is a wide variety of employment opportunities. According to EMSI, 2019, over 26,000 work in the Arts, Design, Entertainment, and Media Occupations in Nashville (which will come as no surprise) and over 22,000 work as Customer Service Representatives. There are almost 21,000 Registered Nurses and over 12,000 Accountants and Auditors.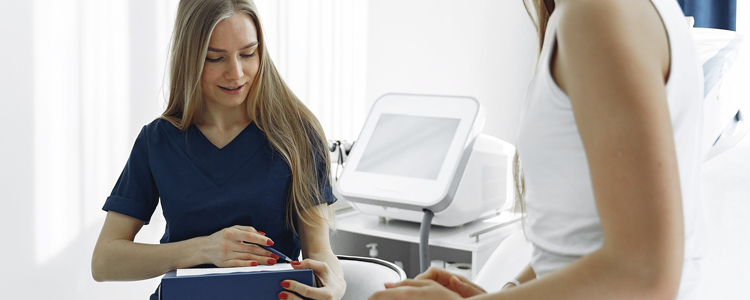 For more information about professions in Nashville, you can visit nashvillechamber.com
You may be considering moving to Belle Meade because you already have work in the area, but if not, there are thousands of job postings on indeed.com
And if you have the entrepreneurial spirit, you'll find it encouraging to know that newschannel5.com reports that, in 2020, Nashville was considered the 11th best place to start a business out of 50 cities.
According to the January 3, 2020, News Channel 5 post, "Launch Tennessee is a statewide entrepreneurial resource, and if you want to stay local, the nonprofit Nashville Entrepreneur Center may be for you."
Shopping
Yelp lists the following as the Best 10 for Shopping near Belle Meade:
The Nashville West Shopping Center, including stores such as Marshalls, Old Navy, Best Buy, Party City, and GNC
The Mall at Green Hills, including stores such as Amazon, Brighton Collectibles, and Coach, among several others
Hill Center Green Hills, which includes offices, shops, and restaurants
The Belle Meade Shoppes, an Antiques and Interior Furnishings Market
The L & L Market Place, including the Bold Patriot Brewing Company, the Five Daughters Bakery, Honest Coffee Roasters, and more
Cool Stuff Weird Things
Blush Boutique, a shop that sells women's clothes, shoes, accessories, etc.
Alexis + Bolt, which sells women's clothes, men's clothes, home decor, and more
Fifth + Broadway: view map
White's Mercantile - Nashville, "a general store for the modern day tastemaker"
So, whether you prefer a shopping mall or standalone shops, you won't have trouble finding what you're looking for in the Belle Meade area.
Education Options for Belle Meade Students
The Hume-Fogg Academic Magnet School for students in Grades 9-12 is ranked #1 in all of Tennessee. And Martin Luther King Jr. Magnet High School for those in Grades 7-12 is ranked #7.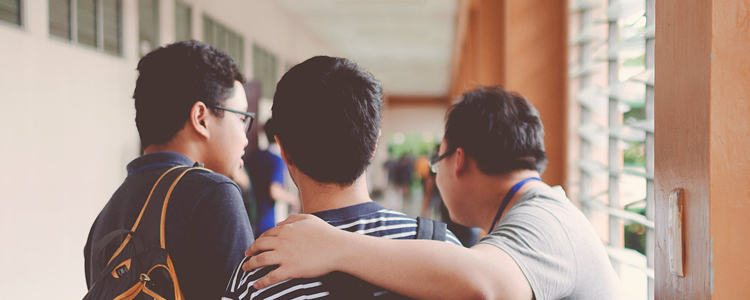 Other high schools for those in Grades 9-12 include:
KIPP High School
Nashville Big Picture High School
Hillsboro Comprehensive High School
MNPS Middle College High School
Nashville School of the Arts
And more ...
There are over 20 middle schools for students in Grades 5-8, including the following:
Meigs Academic Magnet
Head Middle Magnet School of Math & Science
John Trotwood Moore Middle School
Rose Park Math & Science Magnet School
Kipp Academy - Nashville
West End Middle School
There are 15 elementary schools, including:
Lockeland Elementary (K-4)
Percy Priest Elementary (K-4)
Julia Green Elementary (K-4)
Nashville Classical (K-5)
Glendale Spanish Immersion Elementary (PK, K-4)
Sylvan Park Paideia Design Center (K-4)
For the Kids
There is plenty to keep your kids occupied in Belle Meade, places like My Gym and Nashville Bubble Ball, the Owl's Hill Nature Sanctuary and Jam with Jamie.
Head over to the Education page on the Visit Belle Meade website to learn about "Belle Meade's one-of-a-kind family programs [that] will enhance your visit with hands-on activities and crafts."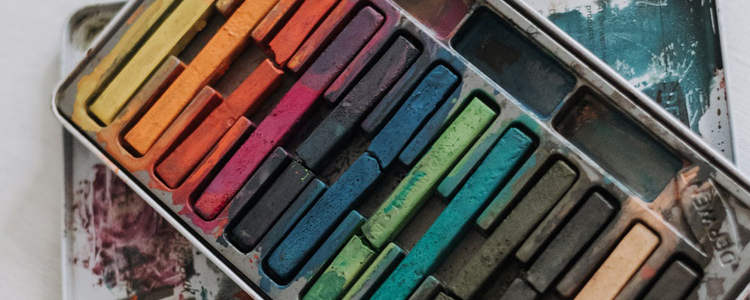 The numerous parks provide lots of opportunities for outdoor fun for your children … and the rest of the family.
And, of course, the schools provide numerous activities and opportunities beyond academics as well.
Youth in Belle Meade
Middle schools, high schools, and religious organizations run programs for teens in Belle Meade.
Plus, there are various activities for students of all ages at the Belle Meade Historic Site and Winery. The Homeschool History Club, "monthly enrichment classes for your social studies curriculum"; Homeschool Days, "seasonal programs for homeschooling families"; and Virtual Days, which include "stream field trips and social studies enrichment activities," provide enjoyable educational activities for those up to Grade 12.
Senior Care
Nineteen percent of the population of Belle Meade are seniors, approximately a fifth of whom live alone, 35 percent of whom are veterans.
There are 15 assisted living facilities in the Belle Meade area, 45 home care agencies, 11 nursing homes, and 4 adult day care centers.
Restaurants and Nightlife in Belle Meade
Opentable[dot]com lists 121 restaurants near Belle Meade Shopping Center, from Anatolia's Turkish Restaurant to the Park Cafe, from the French fare at Chateau West to the Indian cuisine at Chaatable. With this kind of selection, you'll be able to find the right location, no matter what type of food and atmosphere most appeals to you.
The Yellow Pages website lists 30 of the Best Coffee Shops in the community. As well as 25 others, these include Dunkin'; Peet's Coffee & Tea; 37 Degrees South; and, of course, Starbucks and Seattle's Best Coffee.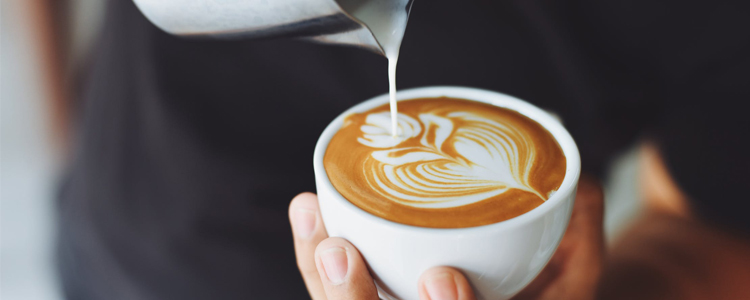 Spend time with family and friends over coffee, a light lunch, a gourmet dinner … whatever suits you best.
And if you'd like to enjoy an evening out with friends ...
According to Yelp, the following are the 10 Best Bars near Belle Meade:
The Greenhouse Bar
Sam's Place
Old Glory
The Green Hour
The Local
Answer
Tailgate Brewery
16-Bit Bar + Arcade
Sportsman's Grille
The Patterson House
Parks and Recreation (and More)
The Nashville MLS website lists these parks as the best in Belle Meade:
Warner Parks
Parmer Park
Woodmont Park
Centennial Park
Bison Meadow Park
Do you like to hike? You may especially like the Warner Parks and the Bison Meadow Park.
Want a place to let your dog play? There is a dog park in Centennial Park.
Do you enjoy sports? There are volleyball courts in Centennial Park, a basketball court in Woodmont Park, golf courses and tennis courts in Warner Parks, and a large field in Parmer Park for your pick-up games and family fun.
Are you a fan of golf and tennis? Are you looking for a country club that also has a pool and fitness facilities? If so, you'll want to check out the Belle Meade Country Club.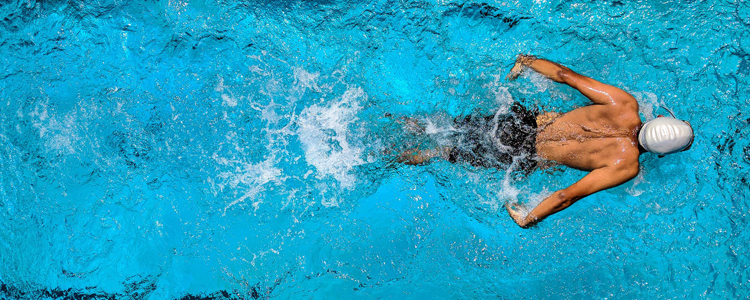 Do you wonder what the landscape and life were like in the area hundreds of years ago? If so, be sure to visit Bison Meadow Park. "The entire park is dedicated to Native Americans and the large animals they used to hunt."
Visit this site for even more information on parks and recreation in the Belle Meade area.

And, of course, you'll want to tour where it all began, what is now referred to as the Belle Meade Historic Site and Winery. Check out visitbellemeade[dot]com to learn about the history, tour details, shopping and educational opportunities, and more.
Still looking for things to do with your family? For a long list of suggestions, visit here.

Music
No article on the Nashville area would be complete without touching on the subject of music.
Not surprisingly, Yelp also rated the Best 10 Music Venues Near Belle Meade:
The Station Inn
The Local
The Back Corner
The Bluebird Cafe, which is listed a temporarily closed
Sambuca
Analog at Hutton Hotel
Legends Corner
Bobby's Idle Hour Tavern
The Basement
Dierks Bentley's Whiskey Row
Even More Things to Do
According to Tripadvisor, these are the 10 Best Things to Do Near Belle Meade:
Ryman Auditorium
Country Music Hall of Fame and Museum
Cheekwood Estates and Gardens, a 55-acre botanical garden and historic estate
Ray Stevens CabaRay Showroom
Ole Smokey Distillery & Yee-Haw Brewery
Nashville Pedal Tavern
Joyride Nashville, various custom tours
Mint Julep Experiences
Nashville Party Barge, party bus tours
Nelson's Green Brier Distillery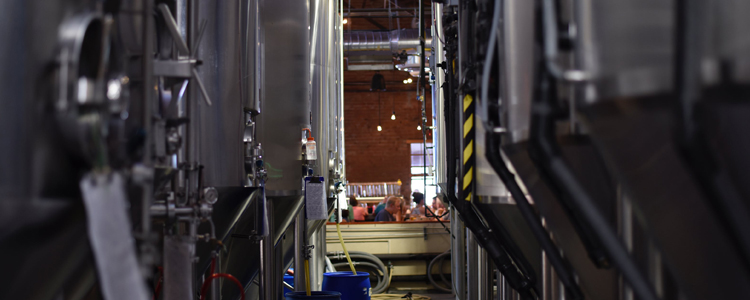 These activities and others like them are not only for tourists but also for those who call Belle Meade home.
If you decide to relocate to Belle Meade, TN, you'll always find lots to do.
Matt & his team have been serving Nashville and Middle Tennessee for over 10 years now. Matt and his team know what it takes to succeed in real estate! His ideas have been proven effective and have contributed to helping over 500 families in the greater Nashville area buy and sell their homes. The Matt Ward Group strives to provide you with the latest tools, knowledge, and advice about real estate in Middle Tennessee.
Homes For Sale in Belle Meade, TN