Discovering Nashville's Top Real Estate Agents
Posted by Matt Ward on Friday, June 30, 2023 at 1:56:58 PM
By Matt Ward / June 30, 2023
Comment
Matt Ward

The Matt Ward Group, based in Nashville, TN, has carved a niche for themselves as one of the most successful real estate teams in the region. Their journey, starting in 2010, has been marked by an impressive sales record, with over 700 homes sold to date, and the numbers are still on the rise. For them, every home sold isn't just a transaction, but a valued relationship with a person, family, or friend.

Driven by a relentless commitment to service, Matt Ward and his team approach every real estate deal with a mix of professionalism and excellence that has become a trademark of their operations. They are firm believers in delivering the "Results You Deserve" and have consistently done so over the years. With a robust blend of experience and in-depth local knowledge, they offer a range of specialized services, from selling homes and investment properties to providing relocation services and new home construction expertise.

The core values of the Matt Ward Group - results-driven, never quit, integrity and honesty, along with trust and transparency - form the backbone of their operations. It is these guiding principles that have enabled them to achieve their success and foster strong relationships with their clients. Their unwavering focus on these values ensures that they maintain a level of service that exceeds client expectations and delivers unparalleled results.
Ed Puckett

Ed Puckett, a Buyer & Listing Specialist for The Matt Ward Group, brings an extensive background in customer service and a detailed knowledge of Middle Tennessee to his role in real estate. Ed was born in Hawaii but grew up in Huntsville, AL, and has called the Nashville area home for almost two decades.

Ed's over a decade of experience in the service industry has honed his skills in exceeding customer expectations. He deeply values the personal relationships he develops with his clients and sees these relationships as the foundation of his business. His intricate understanding of every community and neighborhood in Middle Tennessee greatly benefits his clients as they navigate the home buying and selling process.

Another unique aspect of Ed's service is his collaborative partnership with his fiancé, Lauren, who is also a part of the team. They describe their team-up as a "two for one deal", meaning clients receive the benefit of their combined expertise and service.

Beyond his work in real estate, Ed is an active participant in Nashville's vibrant music scene. He is a passionate guitar and harmonica player and has had the privilege of playing at many famous venues in Nashville and across the country, such as the Bluebird Cafe & Exit Inn. Ed and Lauren, along with their daughter Lily, reside in Franklin. Ed is currently serving clients in all areas of Middle Tennessee, enriching their real estate journey with his industry knowledge and personal touch.
Call Ed at: (615) 205-4518
Lauren Puckett

Lauren Puckett, a Buyer and Listing Specialist for The Matt Ward Group, brings an intimate knowledge of Nashville and a deep passion for service to her role in real estate. As a Nashville native who was born and raised in Brentwood, Lauren offers a truly local perspective to her clients. Her collegiate years saw her excel as a volleyball player at the University of West Georgia, before earning her Biology degree from MTSU.

Lauren's nearly a decade of experience in the service industry has equipped her with a keen ability to connect with and serve her clients effectively. She is one of two agents on the team who are fluent in Spanish, broadening her ability to serve a diverse range of clients in all areas of Middle Tennessee.

When not helping clients navigate the real estate market, Lauren enjoys exploring the city's vibrant culinary scene, trying out new restaurants and coffee shops. She's also an outdoor enthusiast, often taking advantage of the area's abundant hiking and nature trails.

Lauren's professional partnership with her husband, Ed, who is also a part of the team, means that clients benefit from their combined expertise and collaborative approach. They live in Franklin with their daughter, Lily, balancing a fulfilling family life with their dedication to serving their clients' real estate needs.
Call Lauren at: (615) 802-9076
Travis Tuley

Travis Tuley is a seasoned Listing & Buyer Specialist who has been a part of the Matt Ward Group since August 2014. His roots extend back to Rockwall, Texas, where he was brought up before attending Collin College. There, he acquired a B.A. in Criminal Justice, broadening his analytical skills and understanding of legal contexts - an asset in real estate transactions.

His professional journey crossed paths with Matt in Texas, marking the beginning of their successful professional collaboration. Their shared understanding of the industry and similar work ethos made Travis a natural fit for Matt's team at Benchmark Realty in Franklin, TN. This move represented a significant milestone in his career and expanded his horizons in the real estate industry.

With a deep understanding of customer service and an extensive knowledge of the industry, Travis has established himself as a formidable Listing & Buyer Specialist in Middle Tennessee. His ability to meet customer expectations and deliver remarkable results is a testament to his competence and dedication. His real estate journey with the Matt Ward Group is a clear illustration of his commitment to serve clients with integrity, diligence, and professionalism.
Call Travis at: (615) 802-7487
Dalton Shahan

Dalton Shahan, a Buyer Specialist for the Matt Ward Group, blends a fresh perspective of Nashville with over a decade of experience in working closely with families. Originally from Birmingham, AL, Dalton attended Auburn University before relocating to Nashville in 2020 to join her husband, Dean, a Nashville native. She quickly fell in love with the city, thoroughly exploring its diverse neighborhoods and cultivating a deep appreciation for the unique charm Nashville offers.

Dalton brings a unique set of skills to her role in real estate, drawn from her extensive experience as a family assistant and teacher. This background has helped her master the key qualities of trust, teamwork, and dedication - all of which are essential in every real estate transaction. Her passion for helping others guides her as she assists families and individuals in meeting their home buying needs.

When she's not guiding clients towards their dream homes, Dalton loves to engage with the vibrant social scene of Nashville. You're likely to find her at the newest restaurant in town, enjoying live music, or spending quality time with friends and family. Dalton currently lives in Brentwood with her husband, Dean, and their labradoodle, Scarlet, relishing the lively energy of Nashville while helping others find their own place within this dynamic city.
Call Dalton at: (615) 307-6034
Ty Hall

Ty Soares Hall, a dedicated Buyer Specialist with The Matt Ward Group, brings her love for real estate and eye for potential to her role. Originally from New Jersey, Ty relocated to Nashville in 2001 for college and found herself so enamored with the area that she couldn't imagine living anywhere else.

Over the years, Ty has developed a keen interest in real estate, and together with her husband, she has successfully bought and flipped several properties in the area. Ty is passionate about assisting her buyers in seeing beyond the minor imperfections of a property, enabling them to visualize the inherent potential of a great home and sound investment.

Always striving to stay ahead of the curve and provide her clients with more options, Ty dedicates many weekends to exploring and getting to know the charming areas just outside of Nashville. This enables her to provide knowledgeable guidance to her clients on the various neighborhoods and potential properties available.

Ty currently resides in Franklin with her husband and three children. They live in a 1960s ranch home they are in the process of renovating, further deepening Ty's hands-on experience with real estate transformations. In addition to her expertise in real estate and home renovations, Ty is fluent in Portuguese, extending her ability to serve a diverse clientele. She is readily available to serve clients in all areas of Middle Tennessee.
Call Ty at: (615) 235-5946
Brandi MacLaren

Brandi MacLaren serves as a Buyer Specialist for The Matt Ward Group, demonstrating her passion for real estate through a career that has spanned multiple states. Originally hailing from California, Brandi worked as a licensed real estate agent there for several years, developing her skills and knowledge of the industry. When she made the move to Nashville and the broader Middle Tennessee area, it was a natural decision for her to continue her journey in the real estate field.

Her work in real estate is driven by her love for connecting with people and guiding them through the process of home ownership. She thoroughly enjoys helping her clients make their dreams come true, finding joy in each successful transaction and the happiness it brings to her clients. With her background and passion for the industry, Brandi MacLaren is dedicated to serving the home buying needs of residents in Middle Tennessee.
Call Brandi at: (818) 309-8972
Lisa Huntzinger

Lisa, a real estate professional with a deep-rooted connection to Franklin, TN, brings her local knowledge and passion for helping others to her work. Born and raised in the Nashville area, Lisa attended Williamson County Schools and furthered her education at the University of Tennessee, where she earned a Bachelor's degree in Business Management.

After college, Lisa moved to Arizona, where she met her husband. The birth of their son marked a turning point in their lives, leading them to decide to move back south to start their family. Today, Lisa and her husband have two children and live in Thompson's Station.

In addition to her career in real estate, Lisa also co-owns a strength training facility in Brentwood with her husband. This venture reflects her passion for health and fitness, which she balances skillfully with her commitment to helping clients find their dream homes in the beautiful state of Tennessee.

Whether you're a first-time buyer, looking to upgrade, or searching for your dream home, Lisa leverages her familiarity with all areas of Middle Tennessee to provide the best possible service to her clients. Her personal connection to the area and understanding of the local market make her an invaluable resource for any buyer.
Call Lisa at: (615) 647-6224
Heather Meade

Heather Meade, a Buyer Specialist for The Matt Ward Group, brings a wealth of experience and a deep passion for real estate to her role. A native of Michigan, Heather attended Grand Valley State University, where she earned bachelor's degrees in Advertising, Communications, and Public Relations. Following graduation, she embarked on successful careers in various sectors including banking, telecommunications, and real estate. However, her true calling was found in real estate, where she thrived in helping clients find their perfect homes.

Heather's real estate journey has been geographically diverse. She began her career in Grand Rapids, Michigan, and subsequently worked in Miami Beach and Atlanta before eventually settling in Middle Tennessee. This extensive travel within the region has given her a comprehensive understanding of various communities both in and out of Nashville, and what they have to offer potential homebuyers.

Over the course of her career, Heather has successfully helped hundreds of families secure their ideal homes. She values customer service and communication as the linchpins of her successful practice. Understanding that every buyer and buying situation is unique, Heather places a significant emphasis on ensuring her clients have a clear understanding of the market and the buying process. This helps them make informed choices when it comes to such an important investment.

In addition to English, Heather is fluent in Spanish, a skill that enhances her ability to serve a diverse range of clients. She and her husband currently reside in Murfreesboro with their son, Logan, and she continues to serve clients across all areas of Middle Tennessee.
Call Heather at: (615) 857-3882
Alden Williams

Alden, a Buyer Specialist for the Matt Ward Group, brings an eclectic and fascinating background to the team. Born on the West Coast and an alumnus of the University of Oregon, her life's journey has seen her reside in California, Alabama, and now, Tennessee. Since relocating to the South in 2017, she's completely embraced the region and its unique charm.

Before venturing into real estate, Alden had a dynamic career recruiting international students for higher education institutions. This experience saw her traveling across the globe, honing her communication skills, and establishing trust with individuals from a variety of backgrounds. This ability to understand and adapt to unique situations and to put people first has been seamlessly transitioned to her current role. Alden is not just passionate about finding the right property for her clients; she's keen on making the process approachable, enjoyable, and rooted in genuine relationships.

Away from her professional pursuits, Alden has an eye for design and a penchant for creativity. She spends her downtime on interior design, hunting for antiques, and indulging in DIY projects, showcasing her knack for aesthetics and detail. In addition to this, she is a co-owner and designer of a Victorian-style gin bar and restaurant in Birmingham, a testament to her varied talents and interests. Currently, Alden resides in East Nashville and extends her expertise to clients across all areas of Middle Tennessee.
Call Alden at: (615) 488-7323
Moving to Nashville
When considering a move to the vibrant and welcoming city of Nashville, the decision doesn't just involve the relocation itself, but also encompasses finding the perfect neighborhood, the right amenities, and of course, your dream home. Nashville, with its rich history, lively music scene, incredible food, and warm community, has a diverse array of neighborhoods that cater to various lifestyles and preferences.

Navigating through this spectrum of options can feel overwhelming, but this is where the right real estate agent can truly make a difference. A seasoned and knowledgeable agent not only brings their expertise in the housing market and understanding of local trends, but they also offer insights into the unique qualities of each neighborhood, ensuring that you find a place that truly feels like home. All of the agents listed above are active members in the Nashville Association of Realtors.

A good real estate agent will take the time to understand your specific needs, whether that involves proximity to schools for a growing family, a quiet community for retirement, or a lively, bustling area for young professionals. They provide personalized guidance throughout the home buying process, helping to negotiate the best price, assisting with paperwork, and addressing any issues that may arise during the process.

Moreover, a local real estate agent in Nashville, like the professionals in the Matt Ward Group, is deeply embedded in the community. Their insider knowledge can help you uncover hidden gems, advise on future development, or even connect you with local resources and professionals. Their role goes beyond simply finding a house – they're there to help you find a home and a community where you'll thrive.

Relocating to a new city like Nashville is an exciting adventure. By working with the right real estate agent, you can ensure that your journey ends with a new home that matches your lifestyle, meets your needs, and offers a foundation for many happy memories to come.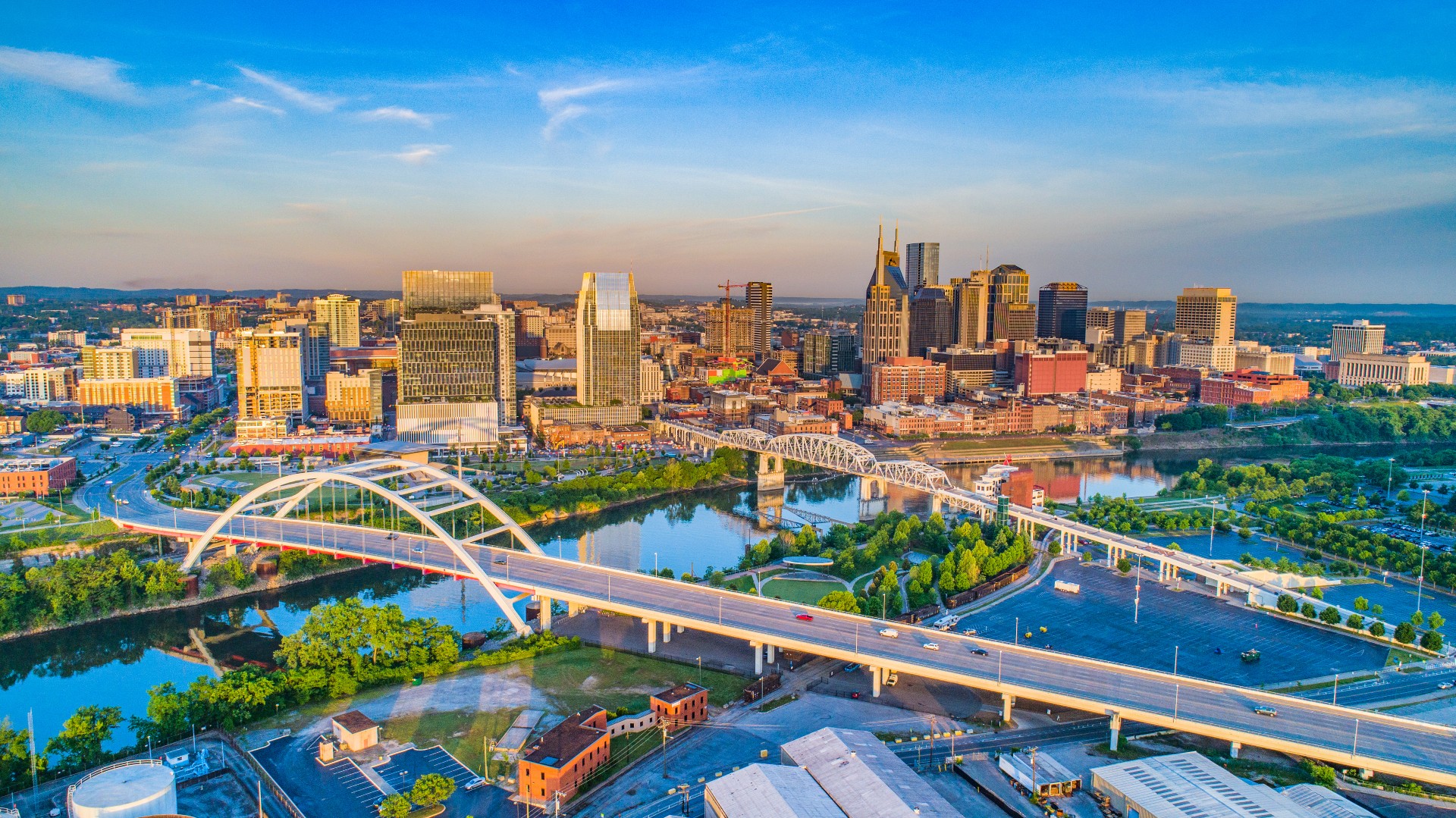 Buying Real Estate in Nashville
When contemplating buying real estate in Nashville, one might quickly realize that it's a vibrant city with a thriving housing market that caters to a wide array of tastes and lifestyles. It's a city that seamlessly melds a rich history with a progressive spirit, boasting everything from historic homes to modern lofts. That being said, the process of finding and purchasing the perfect property can sometimes be complex, with many factors to consider. This is where the benefits of finding the right real estate agent come to the fore.

A seasoned and knowledgeable real estate agent can be your ally and guide, navigating you through the intricacies of the Nashville real estate market. They can help you understand the current trends, pricing, and the different neighborhoods to consider, based on your unique preferences and lifestyle. Whether you're interested in the hustle and bustle of downtown, the tranquillity of a suburban community, or the charm of a historic neighborhood, the right real estate agent will have the expertise and local knowledge to guide you to the perfect home.

Beyond merely finding the property, a good real estate agent is invaluable during the negotiation and purchasing process. They can help ensure that you're getting a fair price, assist in the negotiation process, handle the necessary paperwork, and liaise with sellers, inspectors, and mortgage brokers on your behalf. They'll walk you through each step of the transaction, providing advice, answering questions, and ensuring that everything runs smoothly.

In essence, the right real estate agent, like those from the Matt Ward Group, can turn what might seem like a daunting process into a manageable, and even enjoyable, experience. They can provide a sense of confidence and ease, allowing you to focus on the excitement of finding your new home in Nashville, knowing that you have an experienced professional by your side every step of the way.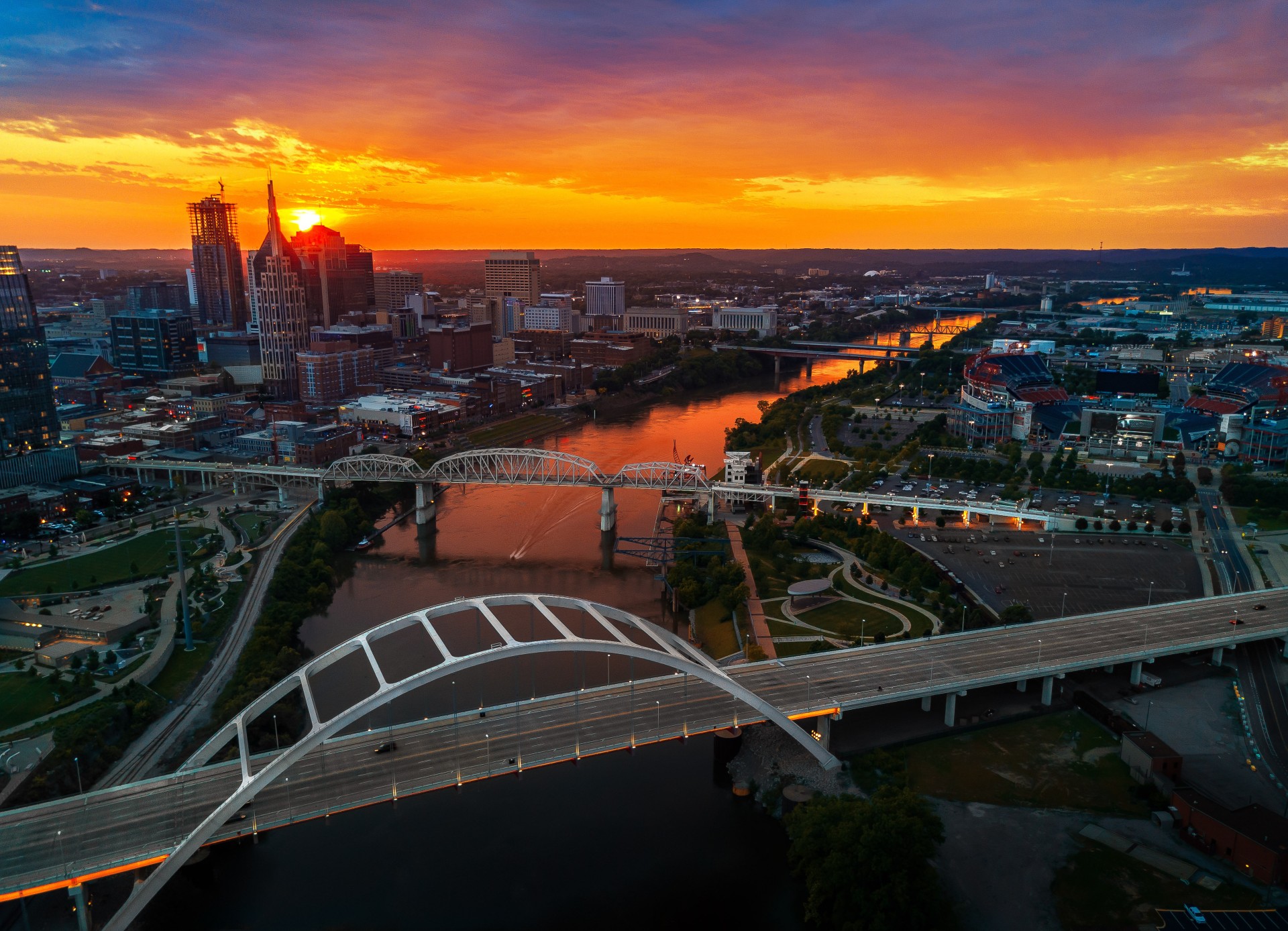 Selling Your Nashville Home
If you're considering selling your home in Nashville, you might already be aware of the city's dynamic real estate market, fueled by a combination of a vibrant economy, a rich cultural scene, and a high quality of life. However, selling a property is more than just putting a "For Sale" sign in the yard. It requires a strategic approach, deep understanding of the market, and effective marketing to ensure you get the best possible price. This is where engaging the right real estate agent can make a significant difference.

A proficient real estate agent brings valuable local market knowledge, an extensive network of potential buyers and fellow agents, and expertise in pricing and marketing strategies. They can conduct a comparative market analysis to determine the best price for your property, ensuring it's neither overpriced nor undervalued. Setting the right price from the outset is crucial, as it can impact how quickly your home sells and the final selling price.

A good real estate agent can also guide you through the process of staging your home to appeal to the widest range of potential buyers. They can provide advice on necessary repairs or updates, and help highlight the unique features and selling points of your property. They use professional-quality photographs and innovative marketing techniques, both online and offline, to reach a wider audience and attract more potential buyers.

Furthermore, real estate agents can help you navigate the negotiation process, ensuring you get the best deal. They handle inquiries, showings, and open houses, saving you valuable time and effort. Once an offer is made, they help assess it, considering all aspects like price, contingencies, and closing dates. They also assist with the complex paperwork involved in a property sale, reducing the risk of mistakes and misunderstandings.

In essence, engaging the right real estate agent, such as those at the Matt Ward Group, can be the key to a smooth, stress-free, and successful home selling experience in Nashville. They work to make the process transparent and efficient, striving to maximize your profit while minimizing any challenges or hurdles along the way.