Nashville's Best Parks and Recreation Areas
Posted by Matt Ward on Monday, November 20, 2023 at 1:18:57 PM
By Matt Ward / November 20, 2023
Comment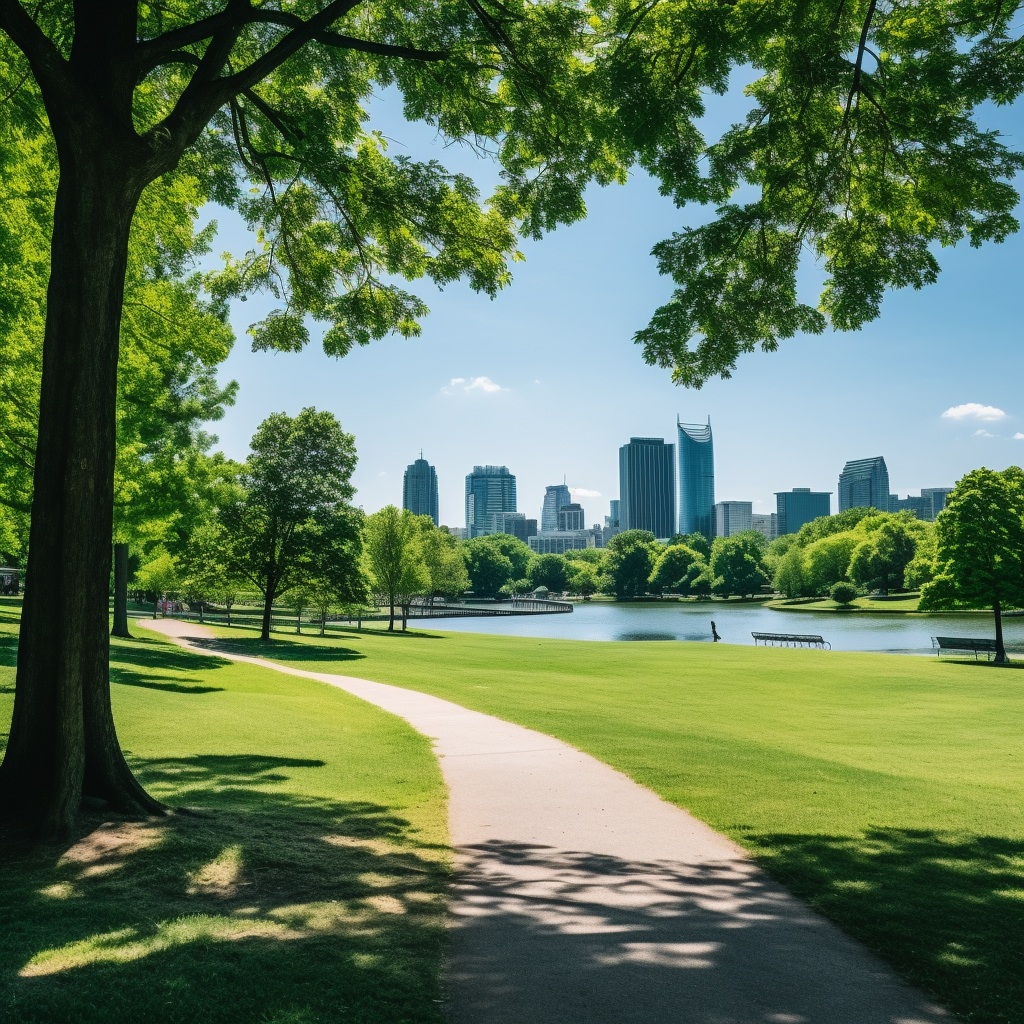 Nashville isn't just about vibrant music and delicious Southern cuisine; it's also home to some of the most stunning parks and recreational areas. These green spaces offer a perfect escape from the bustling city life, providing serene environments to relax, play, and connect with nature. Whether you're a local or just visiting, exploring these parks can add a refreshing touch to your Nashville experience. So, let's dive into some of the city's best outdoor havens and discover what makes each one unique.
Centennial Park: Nashville's Urban Oasis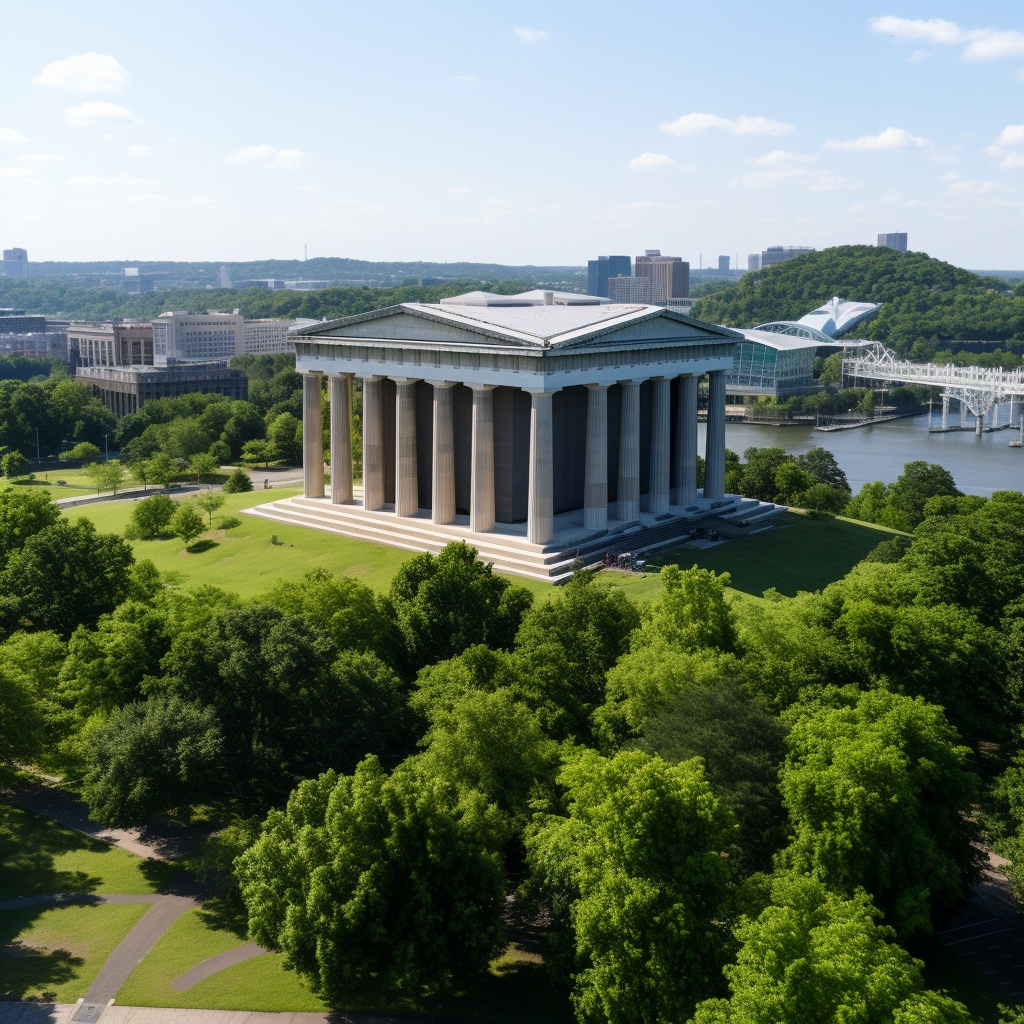 Right in the heart of Nashville, Centennial Park serves as an urban retreat for those seeking a blend of culture, history, and nature. Spanning over 132 acres, this park is a hub of activity and tranquility.
Key Attractions in Centennial Park
The park's most iconic feature is the Parthenon, a full-scale replica of the ancient Greek temple. Inside, you'll find an art museum and a towering statue of Athena, making it a must-visit for art and history enthusiasts. The park's walking trails wind around a picturesque lake, perfect for leisurely strolls or energetic jogs. Throughout the year, Centennial Park hosts a variety of events, from outdoor concerts to craft fairs, ensuring there's always something exciting happening.
Radnor Lake State Park: A Haven for Wildlife Enthusiasts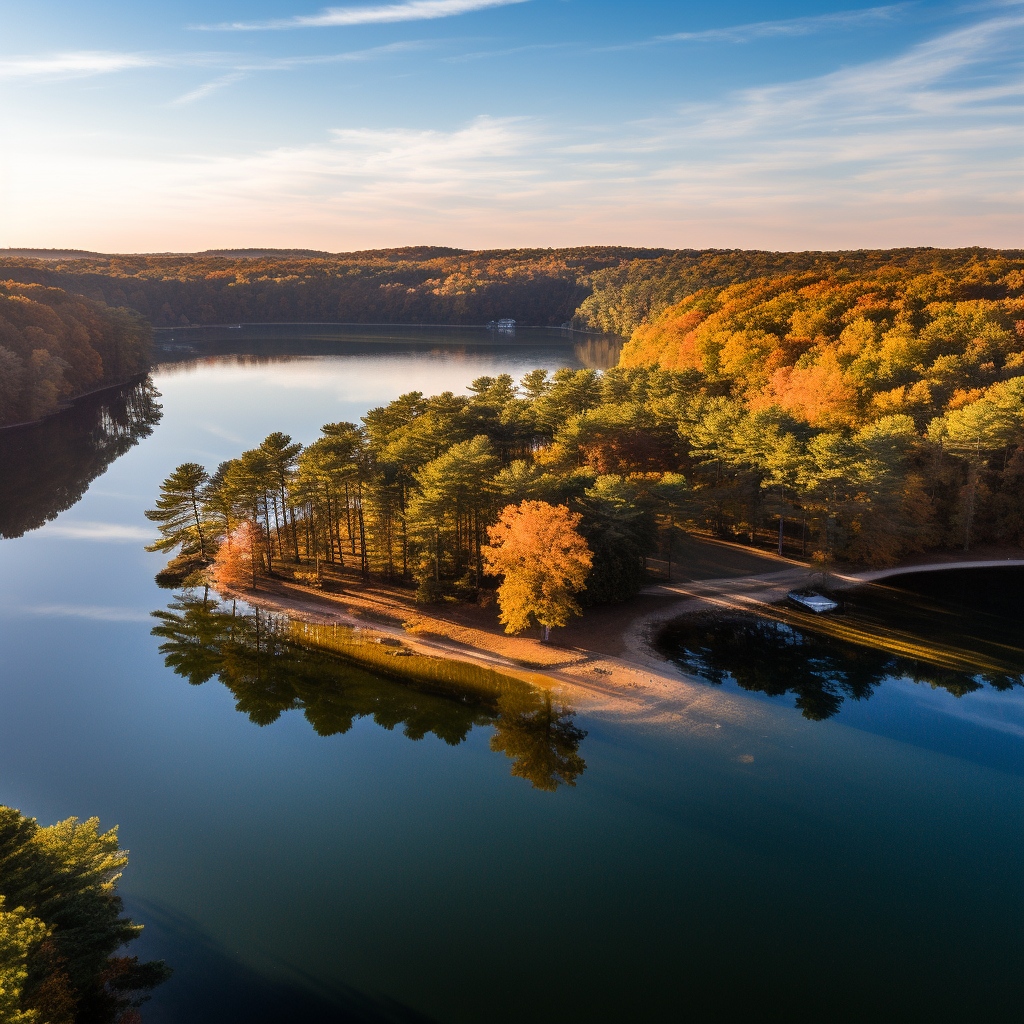 A bit further from the city's hustle and bustle, Radnor Lake State Park is a paradise for nature lovers and wildlife enthusiasts. This park is a protected natural area, primarily focused on environmental education and wildlife observation.
Exploring the Natural Beauty of Radnor Lake
The park boasts a rich variety of flora and fauna, with several well-maintained trails that offer peaceful walks through the woods and alongside the lake. Keep your eyes peeled for deer, otters, and numerous bird species, especially if you're a birdwatching aficionado. The trails here vary in difficulty, providing options for both casual walkers and those seeking a more challenging hike.
Shelby Bottoms Nature Center & Greenway: A Green Escape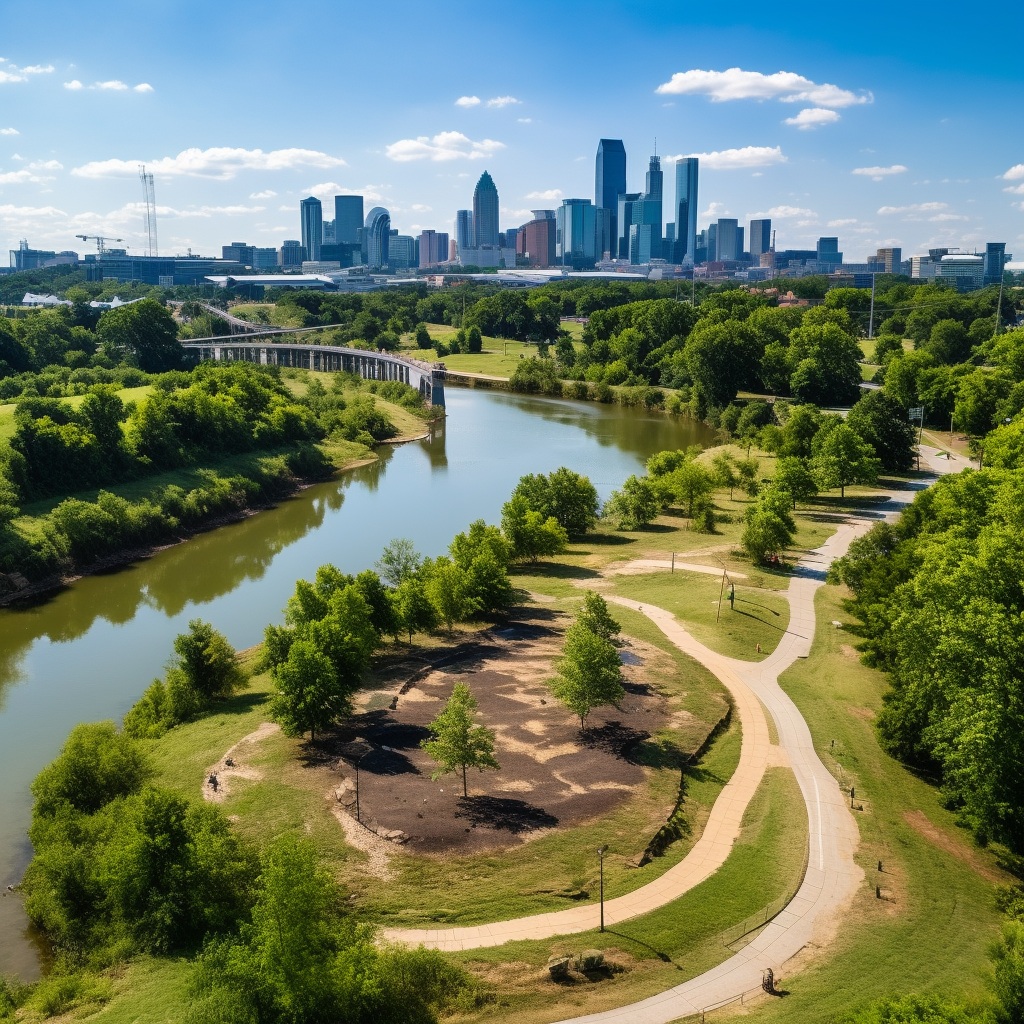 Shelby Bottoms Nature Center & Greenway is a green gem nestled along the Cumberland River, offering a blend of educational experiences and outdoor fun. It's a prime spot for those who love both learning about the environment and immersing themselves in it.
Activities and Learning at Shelby Bottoms
With its extensive network of trails, Shelby Bottoms is ideal for biking, walking, or even rollerblading. The nature center adds an educational twist, with exhibits and programs that offer insights into the local ecosystem. Bird watching is particularly rewarding here, with the park being home to a diverse range of bird species. Additionally, the park's community-led events and workshops make it a lively and engaging space for all ages.
Warner Parks: An Expansive Retreat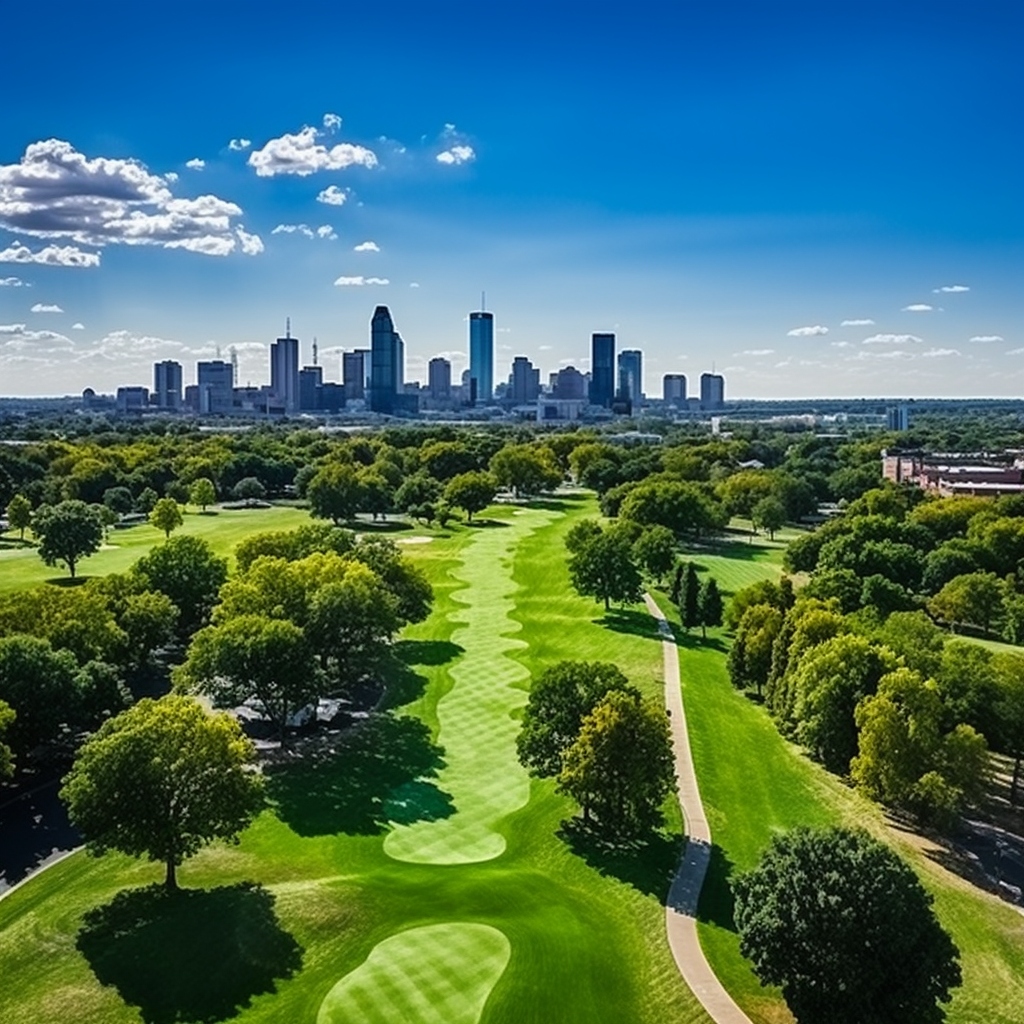 Nashville's Warner Parks, comprising Edwin and Percy Warner Parks, are a sanctuary for those seeking outdoor adventure and natural beauty. Together, these parks span over 3,000 acres, making them some of the largest city parks in Nashville.
A Variety of Outdoor Activities
At Warner Parks, you have a world of activities at your fingertips. Miles of hiking trails meander through forests and open meadows, offering peaceful walks or challenging hikes. Horseback riding enthusiasts will love the equestrian trails available. Additionally, the Warner Park Nature Center is a focal point for environmental education, offering programs that deepen your understanding and appreciation of nature.
Bicentennial Capitol Mall State Park: A Historical Walk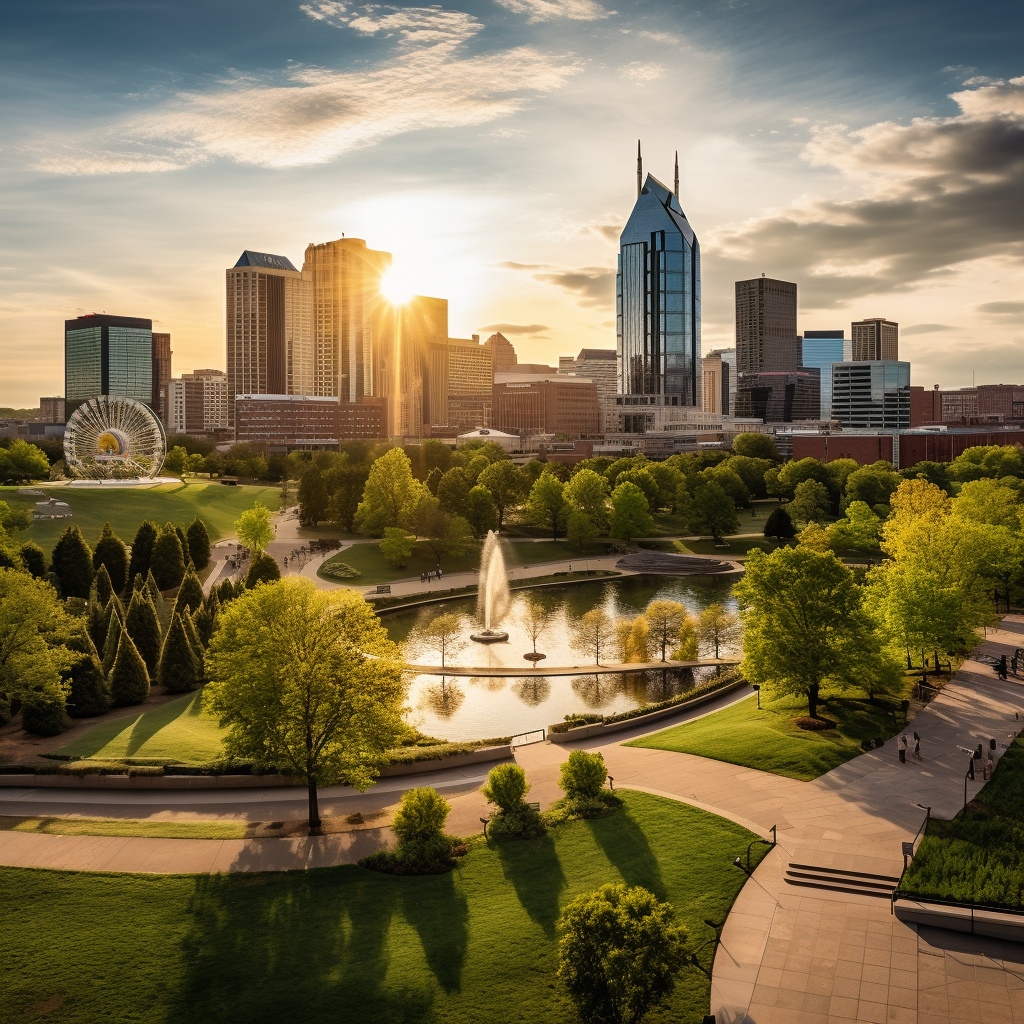 Situated in the shadow of the State Capitol, Bicentennial Capitol Mall State Park offers a unique blend of Tennessee's rich history and natural beauty. This park serves as a lively link between Nashville's past and present.
Historical Significance and Features
Stroll through the park to discover Tennessee's history, from the native flora and fauna to the significant events that shaped the state. Key features include a World War II Memorial, a 200-foot granite map of Tennessee, and the Tennessee State Museum nearby. The park's open areas and amphitheater often host concerts and festivals, adding a modern twist to the historical setting.
Cumberland Park: Family Fun by the River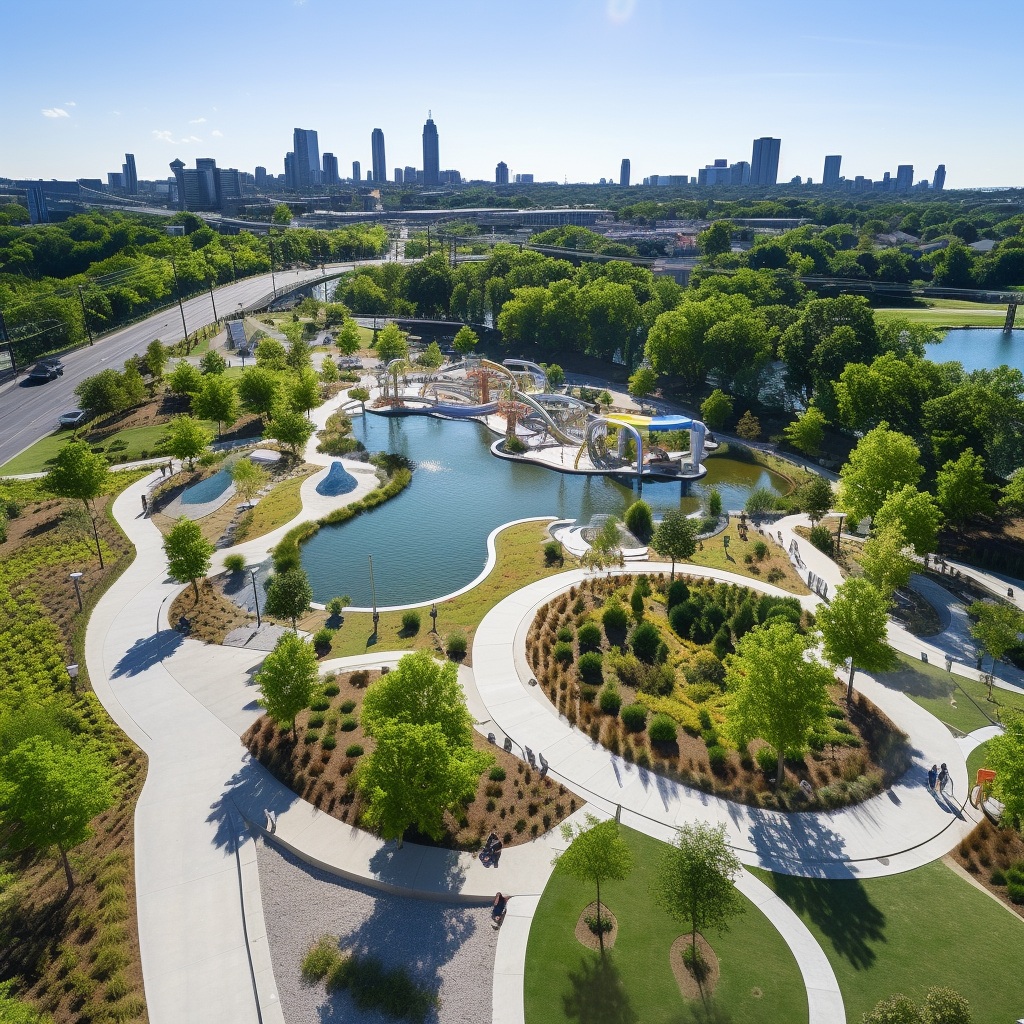 Located on the east bank of the Cumberland River, Cumberland Park is a family-friendly destination designed for fun and exploration. This innovative play space encourages children and families to enjoy the outdoors in a unique urban setting.
Unique Attractions for Kids and Families
Cumberland Park's highlights include an interactive play area with a splash pad, perfect for cooling off on hot days. The park also offers a climbing wall, an outdoor amphitheater, and green spaces ideal for picnics with scenic river views. The park's design emphasizes fun and creativity, making it a popular spot for families looking to spend quality time together in the heart of Nashville.
Fannie Mae Dees Park: The Dragon Park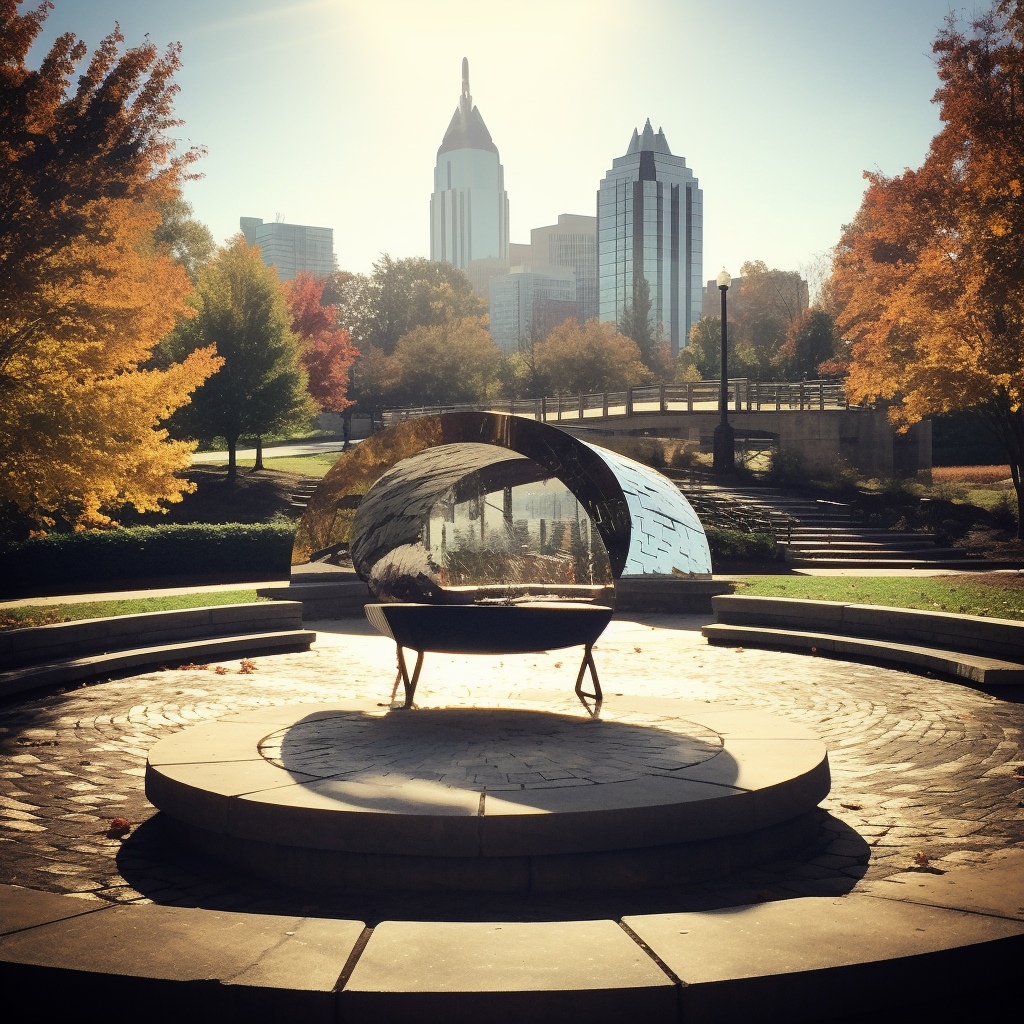 Fannie Mae Dees Park, affectionately known as 'The Dragon Park' to locals, is a charming and whimsical park in Nashville. It's a place where art and playfulness merge, creating an enchanting experience for visitors of all ages.
Artistic Centerpiece and Community Space
The park's most famous feature is the large, colorful dragon sculpture, a beloved playground piece that's as much a work of art as it is a play area. Children love climbing and exploring this vibrant dragon, making it a popular spot for family outings. The park also boasts ample green space for picnicking, playing sports, and hosting community events, making it a lively hub for neighborhood gatherings.
Beaman Park: A Wilderness Adventure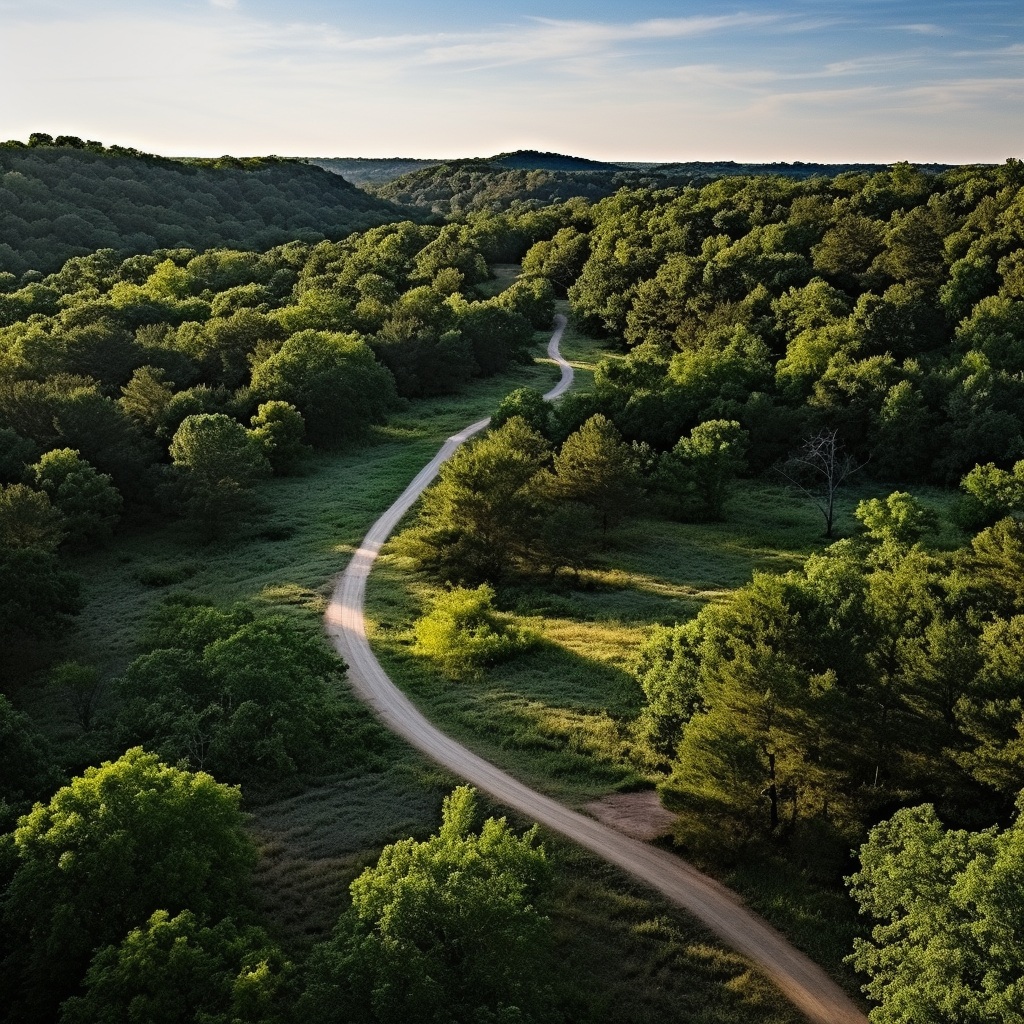 Beaman Park, located in the northwest part of Nashville, offers a more rugged, natural experience. This park is a haven for those looking to escape the city and immerse themselves in the tranquility of the wilderness.
Trails and Nature Programs
Beaman Park features a network of trails that take visitors through a variety of landscapes, from creek beds to lush forests. These trails range in difficulty, catering to both casual hikers and those seeking a challenging trek. The park also offers nature programs that educate visitors about the local ecosystem and wildlife, making it a fantastic destination for nature enthusiasts and families alike.
Riverfront Park: The Heart of Downtown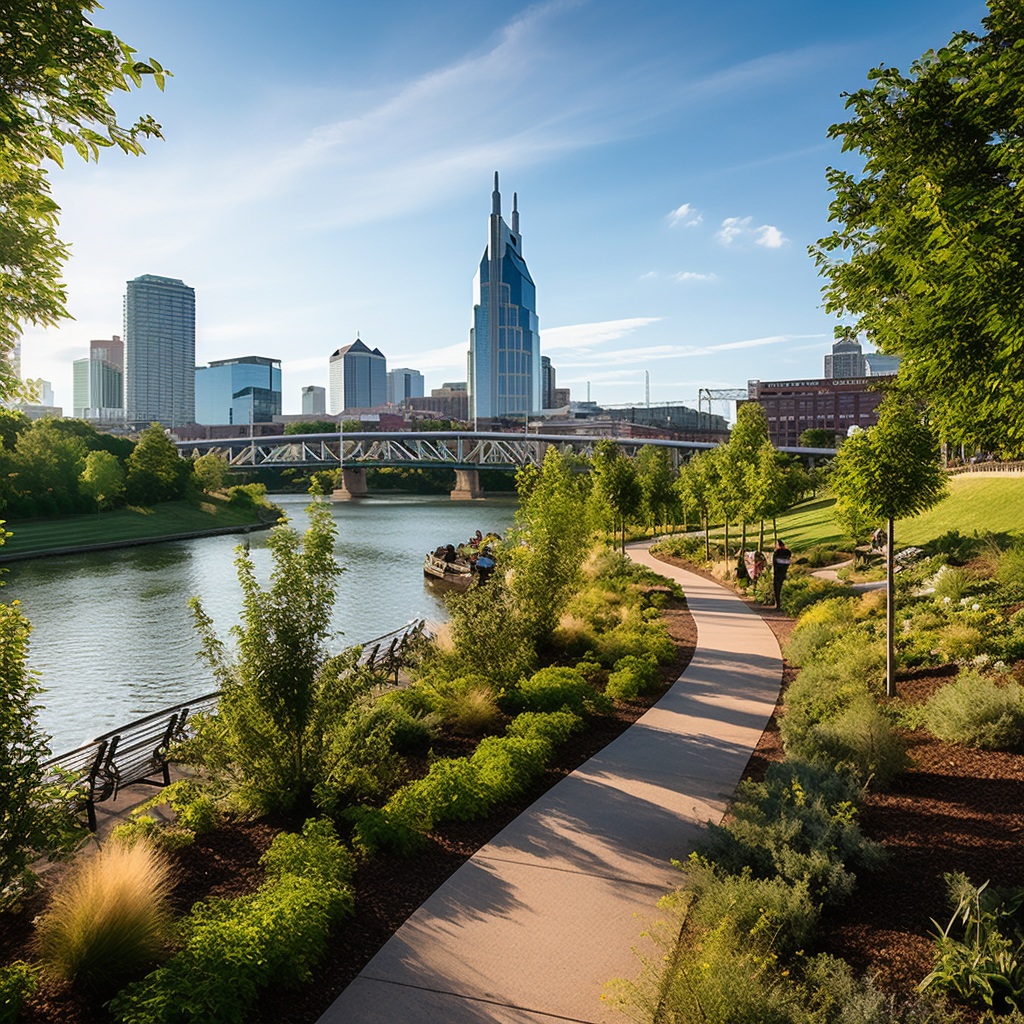 Nestled in the heart of downtown Nashville, Riverfront Park is a bustling hub that blends the city's vibrant energy with the tranquility of the Cumberland River. This park is a favorite among locals and tourists for its scenic views and lively atmosphere.
Concerts, Events, and River Activities
Riverfront Park is renowned for its outdoor concerts and events, often hosting performances that add to Nashville's rich music scene. The park also provides boat access to the Cumberland River, offering a unique perspective of the city from the water. Its open spaces and pathways are perfect for a leisurely stroll or a relaxing break in the midst of a busy day exploring downtown Nashville.
Sevier Park: A Community Hub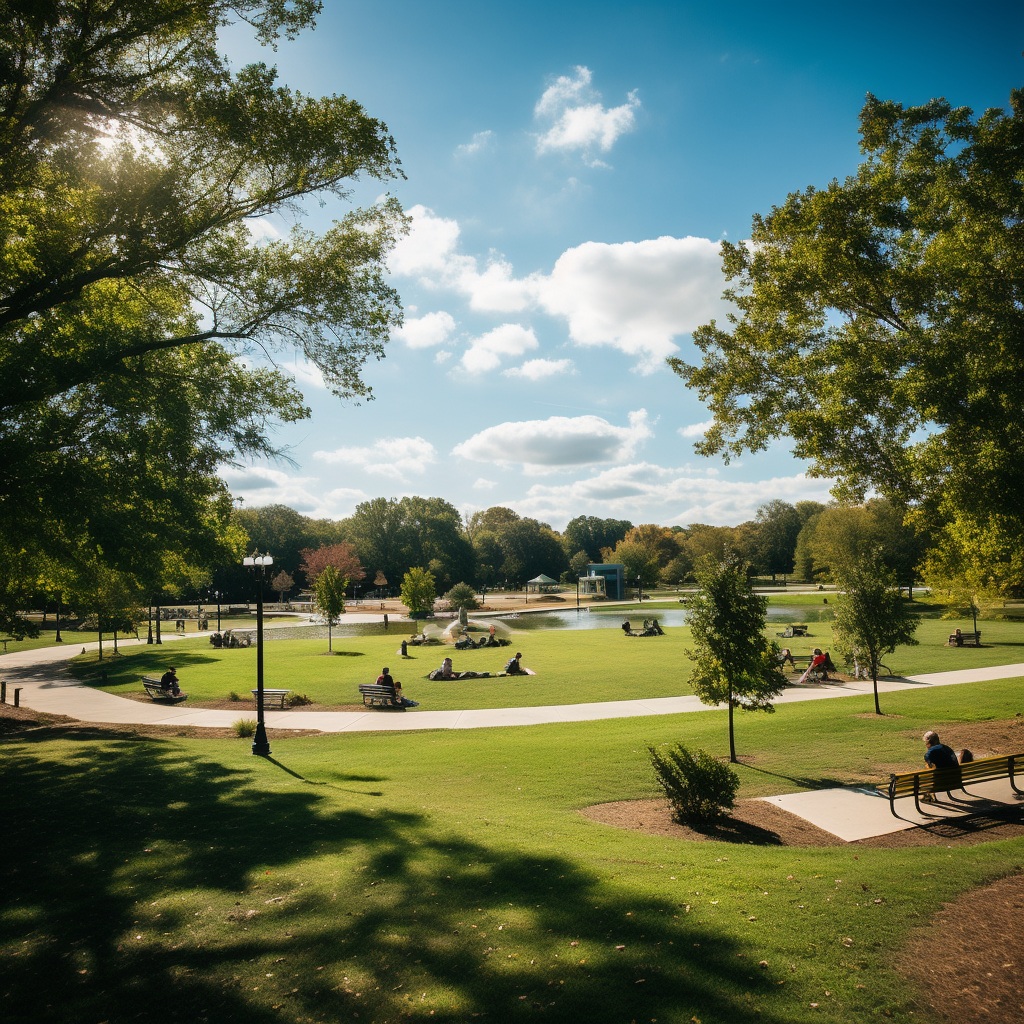 Sevier Park, located in the vibrant 12 South neighborhood, is not just a park but a community hub that brings together people from all walks of life. It's a place where you can relax, play, and engage with the local community.
Community Events and Farmers' Market
This park is known for its regular community events, including local music performances and neighborhood festivals. One of the highlights of Sevier Park is its weekly farmers' market, where you can find fresh, locally-sourced produce and artisanal goods. The park also features sports fields, a community center, and plenty of open spaces for picnics and gatherings.
Two Rivers Park: Where Greenways Meet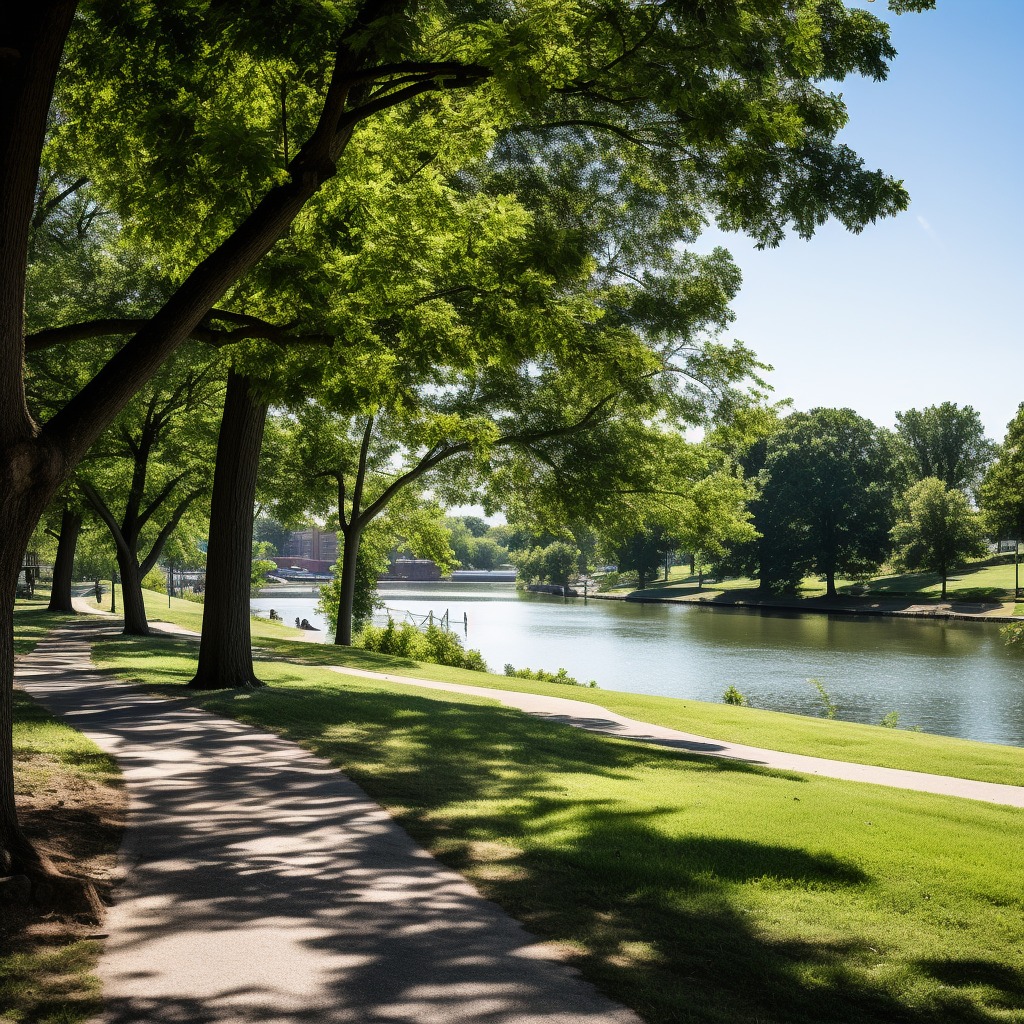 Two Rivers Park, situated at the confluence of the Cumberland and Stones Rivers, is a sprawling green space known for its scenic beauty and recreational diversity. This park is a convergence point for several greenways, making it a haven for outdoor enthusiasts.
Golf, Skate Park, and Walking Trails
The park features an array of facilities, including a popular golf course, a skate park, and extensive walking trails that offer beautiful river views. The Two Rivers Mansion, located within the park, adds a touch of historical charm. Whether you're looking to play a round of golf, skate, or simply enjoy a peaceful walk, Two Rivers Park has something for everyone.
McCabe Park: A Local Favorite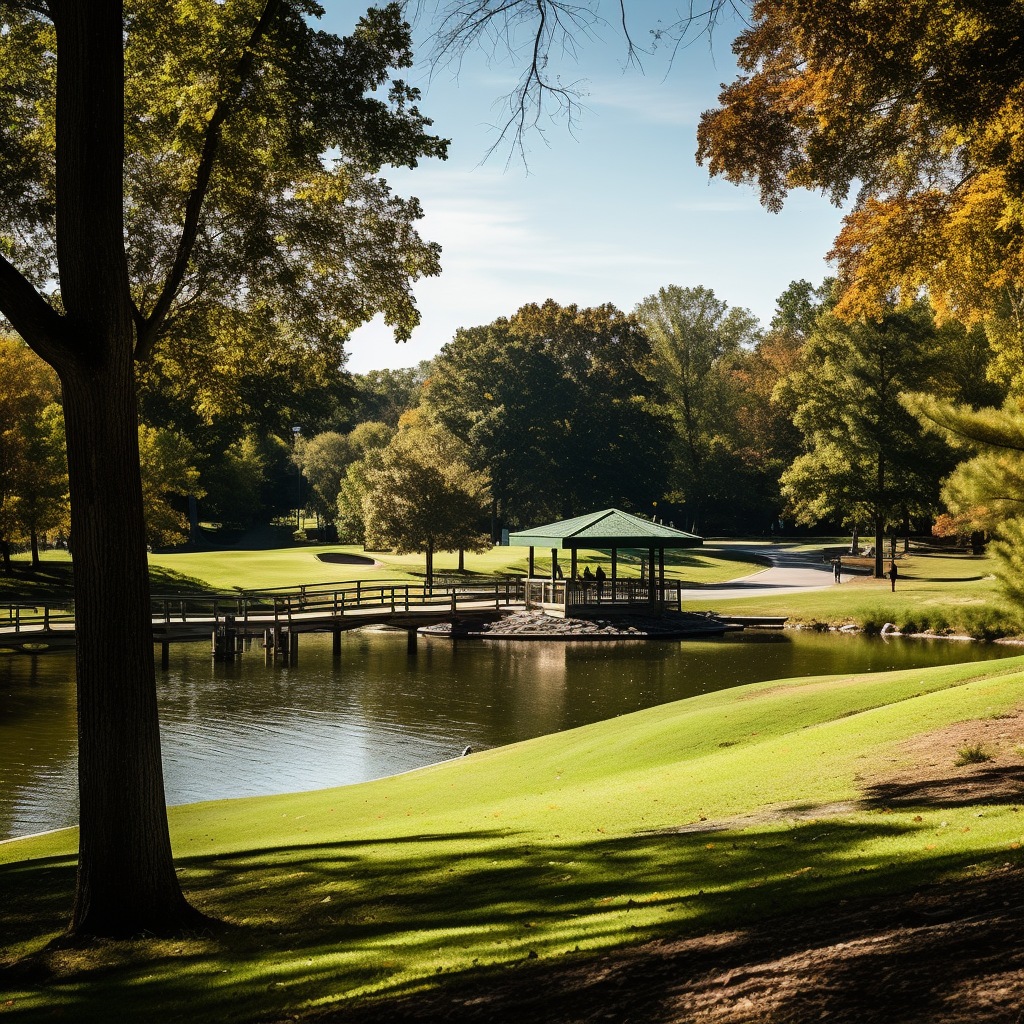 McCabe Park, nestled in the Sylvan Park neighborhood, is a beloved local getaway known for its friendly atmosphere and array of recreational opportunities. This park blends community spirit with a range of activities, making it a favorite among residents.
McCabe Golf Course and Community Center
The centerpiece of McCabe Park is the McCabe Golf Course, a well-maintained course that caters to golfers of all skill levels. The park also houses a community center, which offers various programs and activities for all ages. With playgrounds, walking trails, and sports fields, McCabe Park is a vibrant spot for leisure and fitness activities.
Summary
Nashville offers an impressive variety of parks and recreational areas, each with its own unique charm and array of activities. From the historical walks at Bicentennial Capitol Mall State Park to the family-friendly fun at Cumberland Park, and the community vibe of Sevier Park, there's something for everyone. Whether you're a nature enthusiast, a history buff, or just looking for a place to relax and enjoy the outdoors, Nashville's parks provide a perfect backdrop. Exploring these parks is not just about enjoying the green spaces, but also about connecting with the community and the rich cultural tapestry that makes Nashville so special. So grab your walking shoes, a picnic basket, or your favorite sports gear, and discover the natural beauty and vibrant spirit of Nashville's parks.