Moving To Nashville from Chicago: Ultimate Relocation Guide
Posted by Matt Ward Website on Monday, October 25, 2021 at 9:07 PM
By Matt Ward Website / October 25, 2021
Comment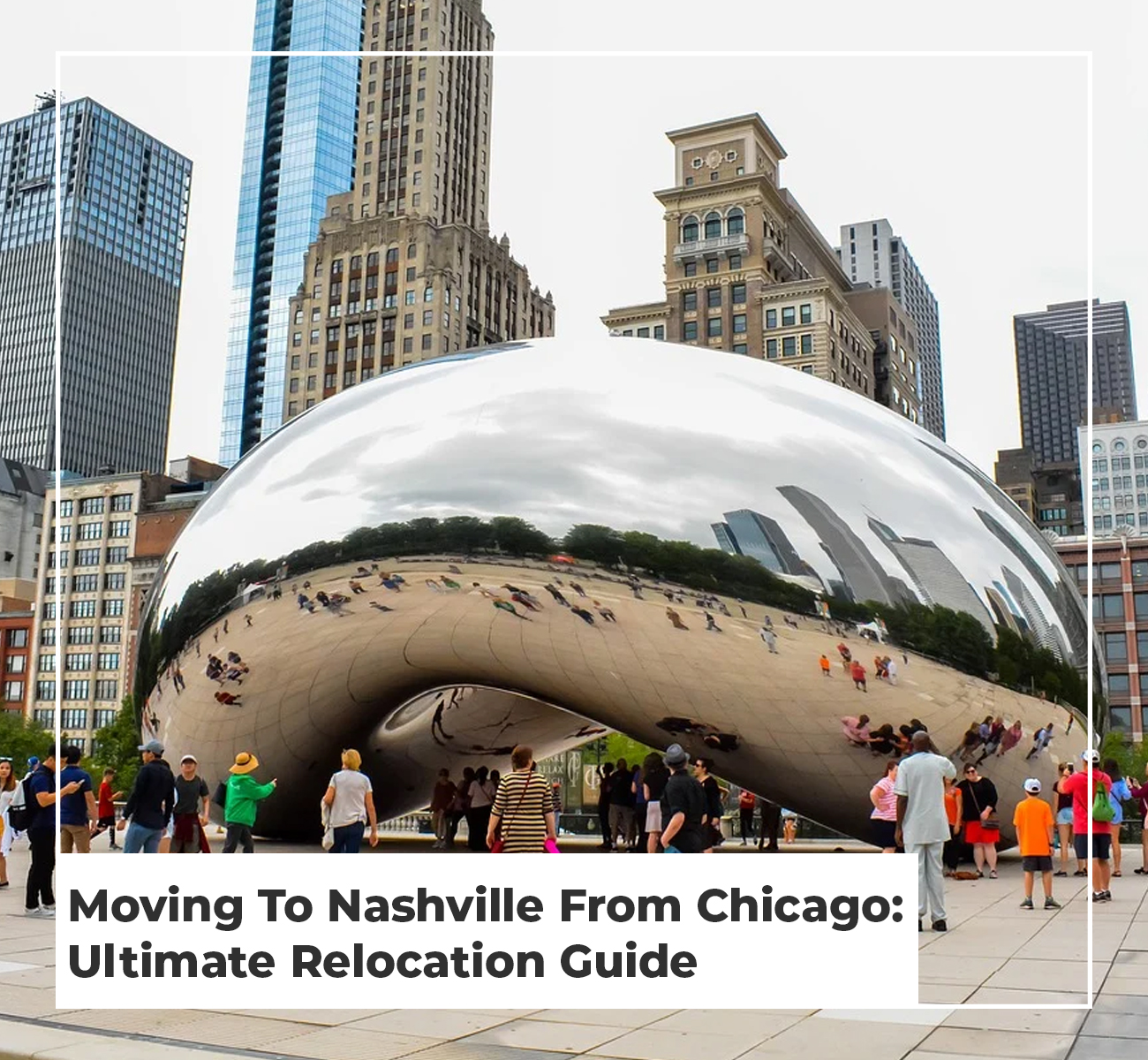 Moving to Nashville, TN, from Chicago can be quite the change. You can expect a lot of country music, an endless number of things to do, and some great weather. The cities are quite different, so there's plenty to prepare yourself for if you're leaving the windy city. Here's the ultimate relocation guide when moving to Nashville from Chicago.
Nashville, TN, Overview
Nashville is the home of country music in the United States, and it's a unique experience for residents and tourists alike. There are so many events, festivals, museums, and shows centered around the music genre that it's inescapable. You should be able to (at the very least) tolerate country music, but it would be a more enjoyable place to call home if you're a fan. Nashville has been coined with the nickname "Nashvegas," due to all the constant excitement and tourism. However, suppose you're a working-class individual who wants to live in an amenity-rich place with a booming economy and healthy job market. In that case, Nashville doesn't have to be all excitement all the time.
Nashville, TN, Snapshot
Nashville has a population of around 700,000
It's the 24th most populous city in the United States
It's the 32nd most expensive city in the United States
The median home value is $239,000, and the median rent is $1,100
The median household income is close to $60,000 annually
It's the 93rd best city to live in the US and 57th for young professionals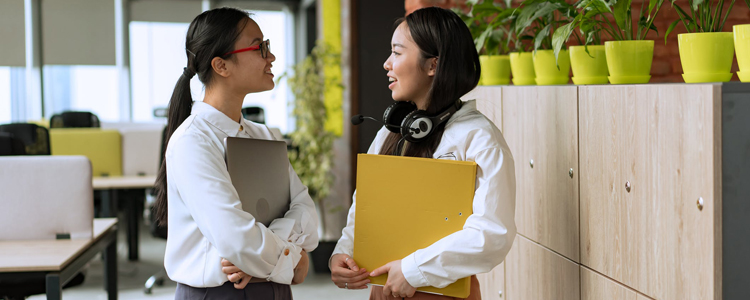 Nashville Neighborhoods
If you're considering moving to Nashville, you're in luck. The housing market is quite diverse and has a lot to offer a variety of budgets. One thing to know about Nashville is that traffic is a point of contention for many residents. You could easily spend 45 to 90 minutes in the car each way to work, which can be frustrating. Finding a neighborhood that's close to work is ideal, even if you have to save a little longer to get there. Finding a home as close to your new job is one of the most significant pieces of advice for any future Nashville resident.
Downtown Nashville
If you want to be in the heart of all the action, Downtown Nashville is for you. If you work downtown, finding a home in the area is definitely ideal. You'll also be close to some incredible restaurants that serve the best Nashville-inspired cuisines, the fun nightlife, and honky-tonks. Homes in downtown Nashville range in price from $200,000 to $8 million, so there's something for every budget.
Germantown and North Nashville
History buffs and food lovers are partial to these two Nashville neighborhoods. You can walk around the community, learn and admire the local history, and grab a coffee at a local shop. Properties in Germantown and North Nashville range in price from $200,000 to $2 million.
Wedgewood-Houston and South Nashville
Wedgewood-Houston and South Nashville are two communities are perfect for families. With the zoo nearby and plenty of family-friendly activities in the area, it's a great place to settle down with kids. There are excellent schools in the area and so much history to teach your children. Homes range from $180,000 to $3.5 million in the area.
East Nashville
Suppose you like eclectic small businesses, local and organic goods, and the stereotypical hipster way of life. In that case, East Nashville is the place to be. You can find some craft breweries, trendy coffee shops, and fantastic dining spots in the community, and so much more. Properties in East Nashville range in price from $220,000 to $5 million.
Finding a Job in Nashville
If you're a risk-taker, you could move to Nashville from Chicago without a real plan and likely still find a job once you arrive. As of 2020, Nashville is one of the most prolific job markets in the country, and it's only continuing to grow. Large corporations are relocating to the area, and it's a great place to start your own business if you like the idea of entrepreneurship. Finding a secure job with a steady income can be really challenging in some parts of the US, but not in Nashville.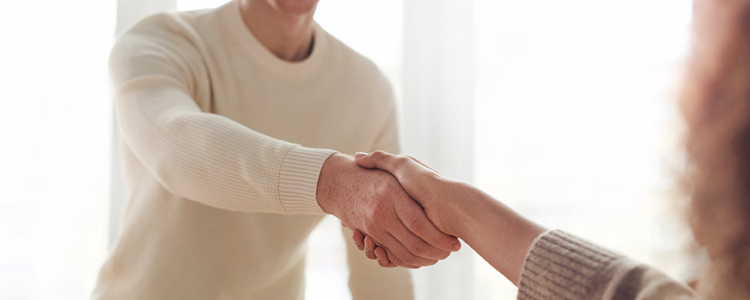 There are plenty of current opportunities in all sectors, and the city is poised for growth in the coming years. Many people are relocating to Nashville, so it's almost easier to find a job than a house in the current market. Nashville has a massive tourism industry, so hospitality jobs are incredibly easy to come by. Amazon recently chose Nashville to build a headquarters, bringing plenty of employment opportunities to the city. The Music City has around a 2.6% unemployment rate and a 3.2% growth rate in the labor force, making it one of the top cities in the country. With the number of post-secondary options in the city, young professionals love the idea of Nashville.
Transportation
As mentioned, commuting in Nashville can be terrible. The city is ranked the 31st most congested metro area out of 100, so that may give you an idea about commuting to work. Downtown Nashville is relatively easy to get to when you're not in rush hour traffic. There are highways conveniently located, so you should easily get in and out of the core quickly. Parking is pretty easy in the downtown area compared to other cities, and meters are free after 6 pm.
Unfortunately, Nashville's public transportation system isn't the best for those who don't own a vehicle. Nashville does have a bus system, but it can be challenging to navigate and isn't very user-friendly. Suppose you have to take transit once you've moved here. In that case, we recommend spending a day planning out your transit routes. Figuring out how early you need to leave and making sure you have a handle on it before the first day at your new job is necessary with the bus system.
If you live and work in the downtown area, taking a bike or walking is a feasible option. Not only do you get a little extra exercise, but you don't have to worry about traffic or buses. Some areas are more walkable than others: downtown Nashville is exceptionally walkable, while Berry Hill is not. If you plan on walking to and from work, you'll want to check out the Midtown or Downtown areas when searching for your new home.
Things to Do in Nashville
The list of activities in Nashville is endless. Regardless of your lifestyle, you'll find something to do every day in The Music City.
Of course, Nashville is home to all things country music. You can find large concerts for famous artists, local venues for intimate shows, events and festivals, the Country Music Hall of Fame, and so much more. There's a substantial nightlife scene with plenty of bars, clubs, and pubs that can be a ton of fun. Join a pub crawl or visit some of the infamous Nashville spots like Old Glory (that doesn't even have a sign on the door).
Love sports? Catch a Tennessee Titans NFL game, a Nashville Predators NHL game, or a Nashville SC soccer game. Golf is also extremely popular in the area, so you can always find some green to enjoy a round.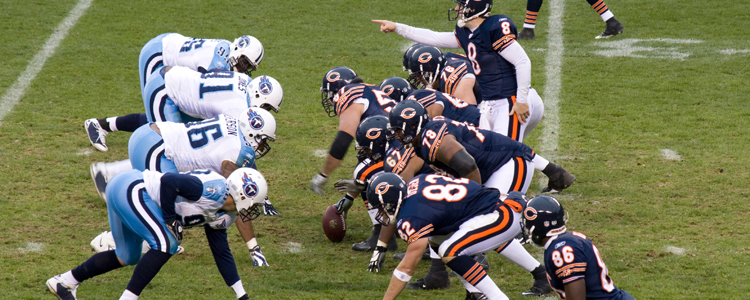 If you're an outdoor enthusiast and the nightlife scene isn't for you, don't worry. Nashville is beautiful and has plenty to offer those who want to spend time in nature. With the subtropical climate, the weather is pretty comfortable all year round. Spending time in one of the many parks won't be unbearably hot. Spring weather can be a bit wet in Tennessee, but it's much needed for all the beautiful greenery. If you love to hike, the Great Smoky Mountains National Park is just east of Nashville and offers plenty of great hiking trails for everyone.
Living in Nashville wouldn't be complete without visiting some of the best restaurants in the world. As part of the South, food is taken very seriously, and residents are well-versed in Nashville hot chicken. Prepare your tastebuds for some spicy food. There's always a new and local restaurant to try with plenty of cuisine options. Nashville is home to some excellent craft breweries, locally-owned cafes, diners, and fine dining establishments. You'll never run out of exciting meals to try.
Ready to Find Your Nashville, TN Home?
With so many reasons to love Nashville, it's no wonder that Chicago residents are choosing to relocate to this beautiful city. With affordable housing prices, a thriving job market with ample job opportunities, educational institutions, and activities for the whole family, Nashville sounds like the perfect place to build a future.
If you're moving from Chicago to The Music City and ready to start house hunting, give us a call! We pride ourselves on our clients' satisfaction, and in a competitive market, like Nashville, we work our hardest to find a home that meets all your needs and wants. Our area experts can help you find your dream home close to everything you love to do.
Matt & his team have been serving Nashville and Middle Tennessee for over 10 years now. Matt and his team know what it takes to succeed in real estate! His ideas have been proven effective and have contributed to helping over 500 families in the greater Nashville area buy and sell their homes. The Matt Ward Group strives to provide you with the latest tools, knowledge, and advice about real estate in Middle Tennessee.
Homes For Sale in Nashville, TN