Moving To Murfreesboro, TN: Everything You Need to Know
Posted by Matt Ward Website on Friday, November 5, 2021 at 10:58 AM
By Matt Ward Website / November 5, 2021
Comment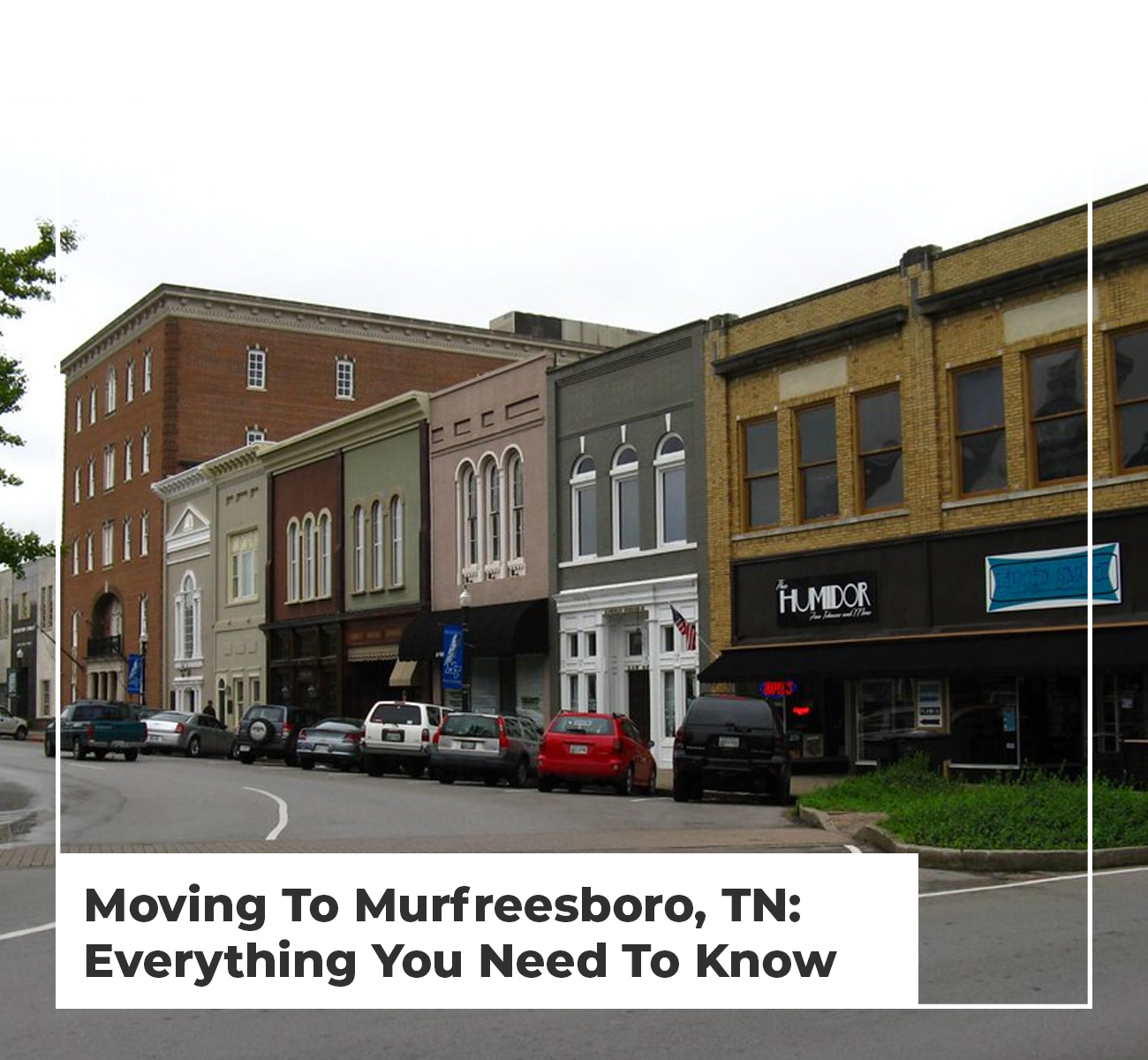 Stand on a stone monument on Old Lascassas Pike, and you are at the geographic center of Tennessee. You are also in the middle of Murfreesboro, 34 miles south of downtown Nashville, but still in the heart of the metropolitan area.
Once the capital of Tennessee, it is now the largest suburb of Nashville and the sixth-largest city in the state, with a population of around 153,000. It is also one of the fastest-growing cities in the country, and it's easy to see why.
A Storied History
Back in the 1800s, a significant battle of the Civil War took place called the Battle of Stones River (or the Battle of Murfreesboro). The Union army eventually gained control and used the area as a base for advancements toward Chattanooga and Atlanta. The Stones River National Battlefield memorializes this significant battle. With a cemetery, fortress, and numerous artifacts, these 3,000 acres preserve an essential piece of American history.
After the war, the once agricultural area developed into a place for learning. The Middle Tennessee Normal School was started to train teachers. After merging with the Tennessee College for Women, it eventually was renamed Middle Tennessee State University – the largest undergraduate school.
Eventually, more people came to love the area and housing developments sprung up. Today, Murfreesboro is a family-friendly, busy city with everything you might need.
Real Estate Found in Murfreesboro
There are a ton of neighborhoods in the city limits. There is sure to be a perfect one for you and your family. The median home price is reasonable at $349,450, but you can find homes much cheaper and much more expensive. Here are a few areas to start your search:
One of the more expensive areas in Murfreesboro is the N Thompson Ln/Sulphur Springs Rd neighborhood. Here you'll find three-to-five or more-bedroom homes as well as high-rise apartments. Many homes were built between 1970 and 1999, but there are quite a few newer homes as well. This neighborhood tends to have more executives, management, and professionals who commute 15-30 minutes to office jobs. The average home price is above average at $419,962.
Mankinville has a median real estate price of $346,157. Here you'll find three-to-five-bedroom homes, some older, but most are newer construction.
The Hamptons neighborhood has three-to-five-bedroom homes with three to four bathrooms, averaging 2006 square feet. Home prices range from $396,000 to $535,000. Kids attend Lascassas Elementary or John Pittard Elementary, Oakland Middle School, and Oakland High School. It's a relatively new neighborhood dating back to 1998.
Innsbrooke homes range from $229,000 to $620,000 with two to four bedrooms and the same number of bathrooms. There are small lots and a few houses on five or more acres. Kids attend Cason Lane Academy, Christiana Middle School, and Riverdale High School.
Shelton Square has larger homes with three to four bedrooms and three to four bathrooms. The median sale price is $434,298, with homes going as high as $830,000. Kid's attend Brown's Chapel Elementary School, Blackman Middle School, and Stewarts Creek High School.
Indian Hills Golf Club has homes with two to five bedrooms and two to four bathrooms in around 2,000 square feet. Many homes are right on the 18-hole course with a driving range, large clubhouse, shop, and putting green. Need to up your skills? There is a resident pro that offers lessons to up your game.
Downtown Murfreesboro has a wide range of homes ranging from $165,000 for a two-bedroom, one-bath bungalow to $1.4 million for a five-bedroom, 8-bathroom, 8500 square foot home. Kids attend the highly-rated Discovery School at Bellwood, Christiana Middle School, and Riverdale High School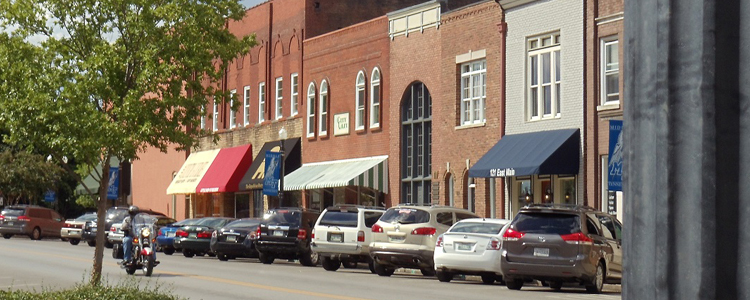 Employment Opportunities
The median income for families is $52,654, but there are top-level jobs to be had. Top employers in Rutherford County, where Murfreesboro is situated, are Nissan, the Rutherford County government and school system, Middle Tennessee State University, National Healthcare, and Ingram Content Group. Other top employers are medical facilities, insurance companies, and Amazon.
There are plenty of retail, restaurant, and service level jobs as well. A town of 150,000 has many needs.
Murfreesboro is also a short drive to Nashville and Brentwood, where there are unlimited opportunities.
Shopping
There are two malls in Murfreesboro. The Stones River Mall is an indoor mall with stores such as Dillard's, Books-a-Million, Forever 21, and several restaurants. The Avenue Murfreesboro is an outdoor mall with stores such as Dick's Sporting Goods Store, Best Buy, Express, Hollister, and several restaurants.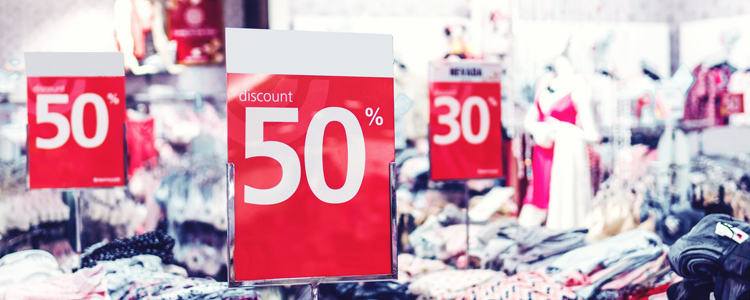 The downtown area also has lots of shopping and dining options.
Top-rated independent stores include:
Linen and Rust – for home décor, flowers, and gifts
Lizard Thicket – has women's clothing, accessories, and shoes
Sugarees – with vintage women's clothing and accessories
Trendy Pieces – Women's clothing and accessories
Popshelf – for kid's toys and arts & crafts
Education Options for Murfreesboro Students
Murfreesboro City Schools oversees 12 elementary schools for children in grades pre-K through 6th Grade. Rutherford County Schools has 47 schools and serves secondary schools in the area. The Japanese Supplementary School holds classes at Middle Tennessee State University on the weekends for those who would like to immerse themselves in that culture.
Middle Tennessee State University was established in 1911 and has 300-degree programs in more than 35 departments. Over the years, MTSU boasts over 100,000 graduates. Famous alumni of MTSU include Al Gore Sr, James M. Buchanan (a Nobel Prize winner in Economic Science), Tay Keith (a music producer, and George S. Clinton (a composer).
For the Kids
Kids will enjoy the Discovery Center at Murfree Spring, a children's museum, nature center, and wetlands boardwalk near downtown. There are live animals on display, an outdoor play area, and trails on 20 acres of wetlands. Kids can also explore town life, a fire engine, trains, and a toy farmer's market.
Middle Tennessee Museum of Natural History – Earth Experience is an excellent place for kids to see a complete replica Tyrannosaurus rex skeleton and more than 2,000 other artifacts.
For something more interesting, pick fresh strawberries and see vast sunflower fields at Batey Farms. Just north of Murfreesboro, this family farm has been producing crops and raising pork since 1807.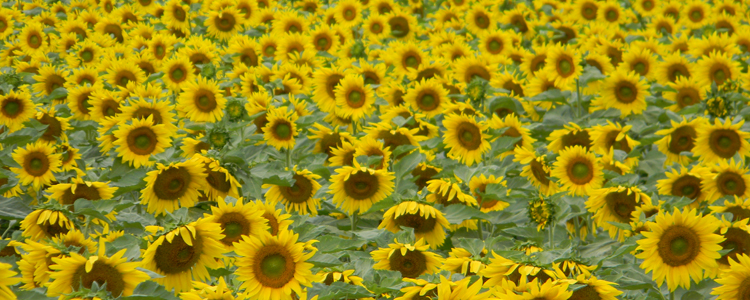 Other kid-friendly activities include:
Lanes, Trains, and Automobiles – with bowling lanes, bumper cars, and an arcade.
Wilderness Station – with hiking, camping, and educational programs.
Flashback Arcade
Go USA Funpark – mini-golf, arcades, and go-karts
Nearby Brentwood, Franklin, and Nashville offer Zoos, IMAX, the Adventure Science Center, and Wave Country.
Youth in Murfreesboro
Young people in Murfreesboro have many opportunities for team sports. The local government athletics program sponsors basketball, football, baseball, soccer, lacrosse, track & field, volleyball, tennis, and cheerleading teams.
Boys & Girls Clubs, Girl Scouts, the Elks Lodge, the YMCA, and numerous other church and non-secular organizations provide before and after school care, educational services, and activities. Youth Villages assists teens who've had some rough times.
Senior Care
There are at least 33 specific senior housing options with a variety of amenities. The St. Clair Senior Center is open seven days a week. It offers day and extended trips, educational and enrichment programs, craft classes, health screening, physical fitness classes, and volunteer activities. There are special programs for those dealing with significant health issues such as Parkinson's Disease. A program guide and calendar are published regularly to check out the options. Meals on Wheels and the Senior Dining Program has meals in the center or delivered to your home.
Restaurants and Nightlife in Murfreesboro
A must-visit is Mayday Brewery. Adults can enjoy fresh beers on tap, hard ciders, and seltzers with walls filled with family photos. Kids are welcome, and dogs can hang out on the patio. There are pizzas available to munch on.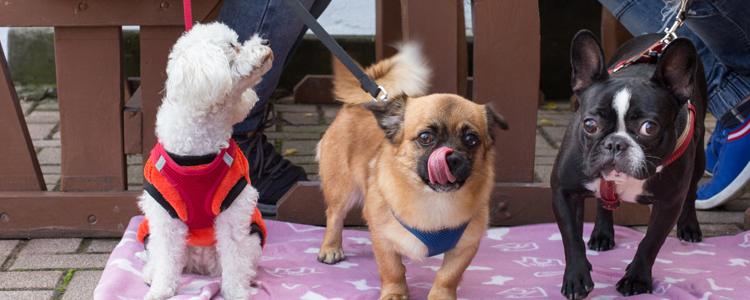 Top-rated restaurants, according to Yelp, include:
Here are the top-rated places for a night on the town:
Main Street Music – bar and dance club with live music
Level 3 – Karaoke upstairs and pool and darts downstairs
Whiskey Dix Saloon - bar and dance club with country music line dancing
7 Star Hookah – for those who want to chill with a drink and a smoke
Parks and Recreation (and More)
Mild winters and hot, humid summers mean more time to spend outdoors. Murfreesboro has a rich history and tons of outdoor activities. The West Fork of the Stones River flows through the town. Several waterways, lakes, and wetlands are scattered throughout the city.
Cannonsburgh Village is a place where you can discover what life was like in pioneer times. In addition to a schoolhouse, doctor's office, and wedding chapel, you can see the World's Largest Cedar Bucket. It's 9 feet tall and 6 feet wide and holds 1556 gallons.
Barfield Crescent Park is 430 acres with baseball fields, a disc golf course, picnic shelters, and 7 miles of trails. Old Fort Park is 50 acres with baseball fields, tennis courts, playgrounds, an 18-hole golf course, and picnic shelters.
The Murfreesboro Greenway System has 12 miles of paved paths with extensions being continuously built throughout the town. The General Bragg Trailhead is part of the Murfreesboro Greenway System. It starts in a large park with a dog area, fishing, a historical monument, pavilion, playground, water fountain, and expansive trails for biking, walking, or running.
Music
There are musical festivals each year dedicated to Jazz and Old Time Music. Uncle Dave Macon was a famous banjo player, and for the past 30 years, the city has celebrated his tradition. The Murfreesboro International FolkFest has been an annual tradition since 1982.
The Murfreesboro Center for the Arts and the Murfreesboro Little Theatre offers alternative forms of entertainment.
Nashville is a music city. There are a ton of venues with live music and music stores where you can pick up an instrument and a new hobby.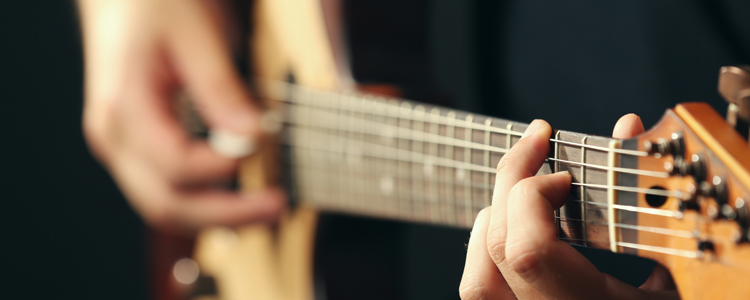 A few top-rated bars with live music are:
Party Fowl – offers breakfast and brunch, southern food, and a sports bar with live music and a dance floor
The Goat Murfreesboro – Traditional American fare and live music
Bar Louie – American food, bar, and live music
The Boro Bar and Grill – a dive bar with live bands
MJ's Sports Bar and Grill – live music, pool hall, and karaoke
Even More to Do
Stones River Greenway Arboretum offers the opportunity to learn about native plant species. Enjoy nature climbs, 12 miles of trails along the Stone River, and even launch your paddleboat into the river in designated spots.
In addition to the Stones River National Battlefield mentioned above, several other worthy museums are in the area. The first school in Rutherford County is commemorated at the Bradley Academy Museum. This was the only African American school in the region operating until 1955.
Oakland Historic House Museum is on the National Register of Historic Places and a great example of the plantations of the area. It was an important place for officers from both sides of the Civil War to stay. It fell into disrepair in the 1950s and was restored and opened as a museum in the 1960s.
Rutherford County Farmer's Market is a must-visit from May to October. Open Tuesday and Friday, you can get fruits, vegetables, meats, eggs, plants, baked goods, and more from local vendors.
Moving to Murfreesboro
Families and singles equally find their place in Murfreesboro, although married folks are in the majority. It ranks high in surveys for livability, amenities, education, and housing. The city council and mayor make sure everything runs smoothly.
Being close to Nashville, Brentwood, Franklin, and Spring Hill mean there is no shortage of recreational, employment, and entertainment options. You will need a car as public transit is limited. There is an extensive highway system. There is a bus system called the Rover with limited routes during the week. The Nashville International Airport, Smyrna Airport, and Murfreesboro Municipal Airport will get you out of town.
Homes are reasonably priced compared to the rest of the United States and the weather is mild. There may be a rare sprinkle of snow and be prepared for the humidity. There are plenty of neighborhoods to choose from with small to large size homes. Work with a local real estate agent to find your perfect place.
Matt & his team have been serving Nashville and Middle Tennessee for over 10 years now. Matt and his team know what it takes to succeed in real estate! His ideas have been proven effective and have contributed to helping over 500 families in the greater Nashville area buy and sell their homes. The Matt Ward Group strives to provide you with the latest tools, knowledge, and advice about real estate in Middle Tennessee.
Homes For Sale in Murfreesboro, TN