Moving To And Living In Leipers Fork, Tennessee
Posted by Matt Ward Website on Thursday, July 21, 2022 at 10:14 AM
By Matt Ward Website / July 21, 2022
Comment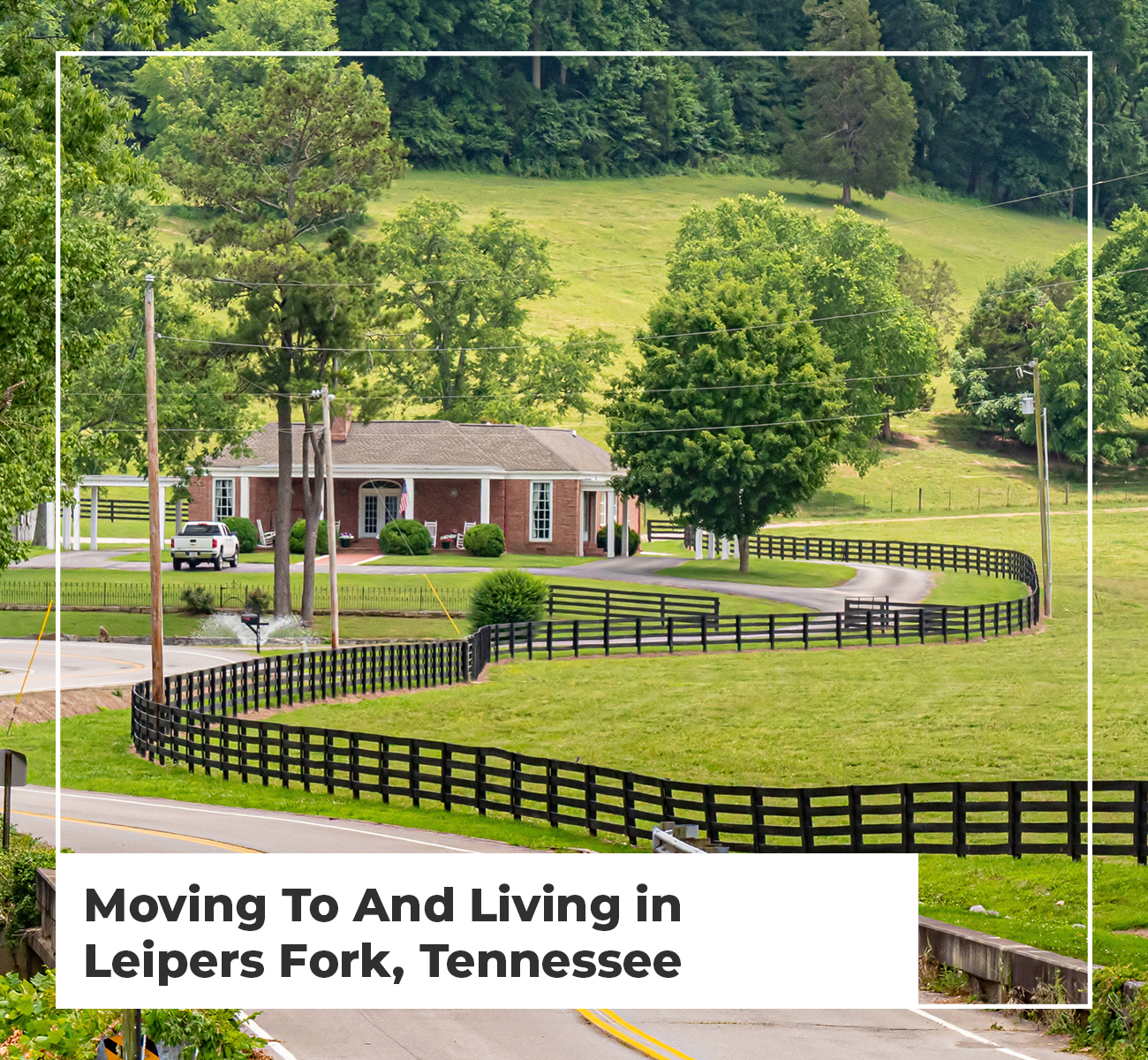 Tennessee is well-known for its country music and charming small towns, and Leipers Fork is the epitome of both. This quiet escape from the hustle and bustle of city life is the perfect place to enjoy some rustic nostalgia and modern comfort. The main street is lined with quaint shops and eateries, and the surrounding countryside is full of beautiful scenery.
This small village town within Williamson County is a secluded yet well-connected community, making it an ideal place to live for those who crave both peace and convenience. Throughout this blog, we will explore what it's like to live in Leipers Fork and some of the best things about this lovely Tennessee town.
Living In Leipers Fork, TN
Living in Leipers Fork is like taking a step back in time. This small village has a population of only about 650 people, and it feels like everyone knows each other. Leipers Fork is known for its grain-to-glass spirits, and the local distillery is always happy to give tours and tastings.
The Town is also located on a generous average, providing an abundance of room to explore and truly absorb all this wonderful place has to offer. This picture-perfect village might not be one of the most talked-about but it is most certainly one of the most special places in Tennessee.
Rich History
According to legend, the first residents of Leipers Ford were the Cherokee and Chickasaw tribes. However, the first pioneer families began settling in the area in the 1700s. In 1818, a post office was granted and the community was established as Leipers Fork. Today, Leipers Ford is a country paradise in Tennessee that is rich in history and culture.
The community is home to many descendants of the original settlers, as well as many new residents who have fallen in love with the charm of the town. Residents can enjoy a variety of activities, including hiking, fishing, and camping while surrounded by the untouched beauty of nature.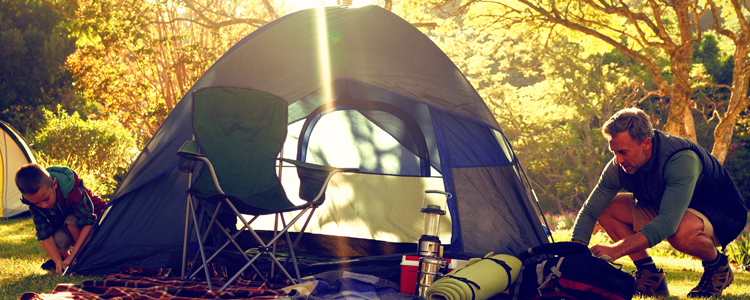 Real Estate In Leipers Fork, TN
Leipers Fork is located just minutes east of Franklin, which is one of the state's most populous cities. As a result of its proximity, Leipers Fork is known to be on the more expensive side when it comes to real estate.
Homes in the area are typically made up of cozy farmhouses, older historic homes, and vintage mansions all of which ooze southern charm. Residents accept the higher cost of living because they get to enjoy small-town living with all of the amenities of a larger city nearby.
The Community Atmosphere In Leipers Fork, TN
Nestled in the hills of Tennessee, Leipers Fork is a friendly community that is home to antique lovers, peaceful countrysides, and supports small businesses. This picturesque town is well known for its friendly residents and welcoming atmosphere.
The community comes together to support local businesses, and the town is filled with quaint shops and pubs. The scenic countryside provides a backdrop for exploring nature or taking a leisurely walk. Leipers Fork is the ultimate place to relax and enjoy the simple things in life.
The Convenient Location
Although this small village town may seem secluded, it is actually located just a short drive from some of the state's most popular attractions. Leipers Fork is only about an hour away from Nashville, which is home to many tourist destinations, including the Grand Ole Opry and the Country Music Hall of Fame. Residents from Leipers Fork flock to the city for its shopping, dining, and entertainment options but enjoy coming home to the peace and quiet of their small town.
Additional towns near Leipers Fork include:

Kingfield, TN
Bingham, TN
Boston, TN
Settlers Point, TN
Experience The Outdoors
The weather in Leipers Fork is fairly mild, with about 176 days of rainfall per year. January is the coldest month, with an average high of 47 degrees Fahrenheit and June is the warmest month, with an average high of 89 degrees.
However, even in the middle of summer, the temperatures rarely exceed 90 degrees and the humidity is typically low. There are also plenty of sunny days in Leipers Fork - in fact, June has the most sun of any month, with an average of about 9 hours of sunlight per day. Overall, the climate is fairly mild and pleasant, making it an ideal destination for those who love the outdoors.
Leipers Fork is blessed with an abundance of natural beauty, and there are plenty of opportunities to experience it through some of these places.
Natchez Trace Parkway - The Natchez Trace Parkway is a beautiful 444-mile scenic drive that winds its way through three states, Tennessee, Mississippi, and Alabama. The parkway passes through the small town of Leipers Fork, TN, which is a great place to stop and explore.
There are numerous hiking trails in the area, as well as camping and picnicking opportunities. The parkway also provides a chance to immerse oneself in the history of the region.
Timberland Park - Timberland Park is situated in the scenic town of Leipers Fork, TN. The park offers a butterfly exhibit, an educational Interpretive Center, and miles of trails for visitors to enjoy. The butterfly exhibit is a particular highlight, providing a chance to see these beautiful creatures up close.
The Interpretive Center is also worth a visit, offering insightful information about the local area and its history. With so much to offer, Timberland Park is easily one of the most visited parks in the area.
Garrison Creek Park - Garrison Creek Park is 3.4 miles from Leipers Fork and provides a beautiful lookout over the valley below. The small picnic area is a perfect spot to enjoy a meal with family or friends. If you're looking for a place to take a hike, this is the best spot. There are plenty of trails to explore, and you're sure to see some amazing wildlife along the way.
Education
The Williamson County School System serves the town of Leipers Fork and the surrounding area. The school system has a strong commitment to providing an excellent education for all students and has been recognized on numerous occasions for its achievements. Parents with school-aged children can rest assured that their children will receive a quality education in Leipers Fork.
Some of the school's children in the area may attend include:
Hillsboro School in Franklin, Tennessee, is a PK-8 school of about 620 students. The school has high expectations for all of its students and is supportive of their academic and personal success. The faculty and staff are committed to providing a secure and nurturing environment where each student can reach his or her full potential.
Hillsboro School is dedicated to helping students become responsible and contributing members of society through its curriculum and extracurricular activities. The school seeks to instill in its students the importance of service to others and the value of giving back to the community.
Athletic opportunities at this school include:
Football
Golf
Tennis
Volleyball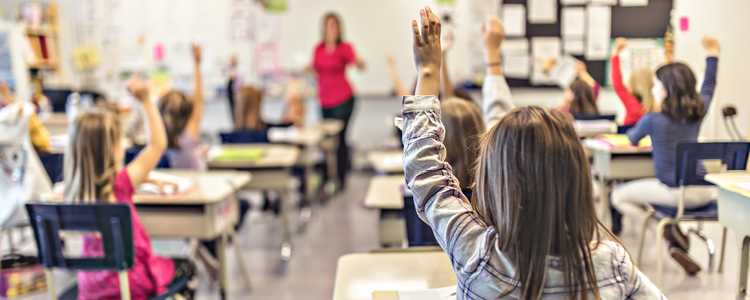 As any parent knows, choosing the right school for your child is one of the most important decisions you can make. You want to find a school that will challenge and inspire your child, while also providing the support and resources they need to be successful.
Fairview Middle School in Franklin, TN empowers students in grades six to eight to embrace challenges and become successful leaders. With small class sizes and a highly engaged faculty, Fairview offers some of the best education in the Leipers Fork area.
Franklin High School is an award-winning public school that serves students in grades 8-12. The school is known for its above-average academics, and its rigorous curriculum is designed to mold independent and successful students.
In addition to its strong academic program, Franklin High School also offers a wide range of extracurricular activities and supports its students in their personal and social development. The school provides a secure and supportive environment where young people can discover their talents and develop the skills they need to succeed in college and beyond.
Some of the extracurricular programs offered here include:
Dance Team
French Club
History Honor Club
Speech & Debate Club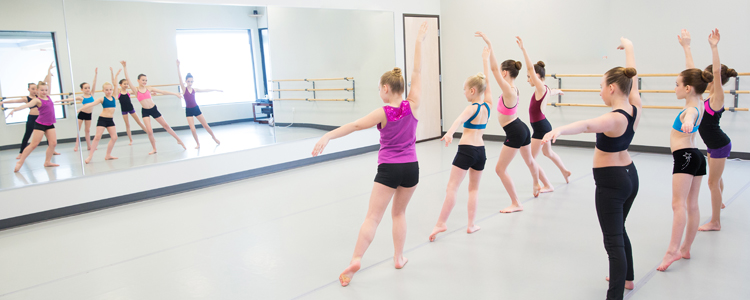 Things To Do in Leipers Fork, TN
Leipers Fork, TN is brimming with an assortment of activities for everyone to enjoy. For the shoppers, there are local shops filled with handcrafted goods, vintage finds, and interesting antiques. The foodies will enjoy the quaint eateries serving up everything from southern BBQ to fresh seafood. But what makes things even more special is that many of these locations are locally owned and operated.
Some of the most popular places to check out in Leipers Fork include:
Leiper's Creek Gallery - This lovely gallery specializes in representing local artists who work in paintings, sculpture, and other mediums. The artists represented by the gallery explore many different styles including abstract, contemporary, and traditional art all of which are sure to please any art lover
Leiper's Fork Distillery - If you're a fan of small-batch whiskey, then you'll want to check out Leiper's Fork Distillery. This family-owned distillery is passionate about producing premium whiskey using only the best ingredients. The results are some of the most delicious whiskeys you'll ever taste.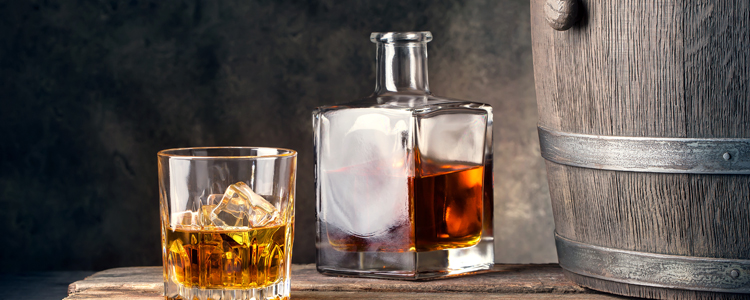 The Spa at Leipers Fork - Retreat from the hustle and bustle of everyday life with a day at The Spa at Leipers Fork. Here, you can enjoy an array of treatments designed to leave you feeling blissful and rejuvenated.
From soothing massages to luxurious facials, The Spa offers something for everyone. You can also purchase products to use at home, so you can extend your day of relaxation long after you leave.
The Pick-it Fence - There's something charming about vintage shopping. It's like taking a step back in time, and you never know what you might find. In the small town of Leipers Fork, Tennessee, there's a vintage shop called the Pick-it Fence that is definitely worth a visit.
The shop is cozy and inviting, with electric furniture and farm-style decor. You'll find everything from vintage jewelry to antique books. And if you're looking for a unique gift, the Pick-it Fence is definitely the place to find it.
Moo Country - Moo Country is a unique store located in the small town of Leipers Fork, Tennessee. The store specializes in clothing, jewelry, and boots for cowboys and cowgirls. The owners of Moo Country are dedicated to providing outstanding service to their customers. They take pride in offering unique products that can't be found at other stores.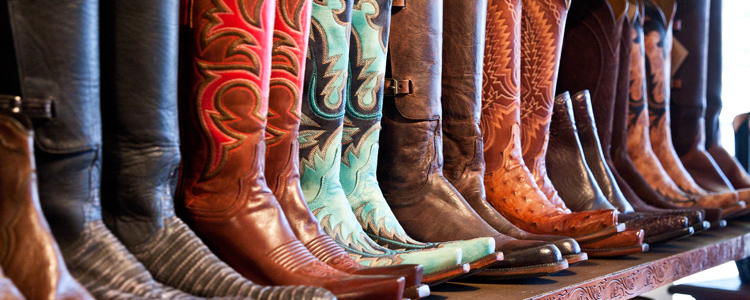 Fox & Locke Restaurant - Fox & Locke Restaurant in Leiper's Fork is a fantastic place to enjoy a cold beer and mouthwatering BBQ. They have a wide selection of beers on tap, and their food is some of the best in town.
They also have a fantastic lunch menu, with a variety of dishes to choose from. Fox & Locke is a great place to catch live music and features a stage where local bands play regularly.
Big Bad Breakfast at the Country Boy - Not only does this restaurant offer great prices, but the service is wonderful as well. And of course, the food is fantastic! Start your morning off right with a delicious plate of french toast or pancakes. And be sure to wash it all down with a warm cup of coffee.
1892 Restaurant - The small and cozy dining area is reminiscent of a bygone era, and the menu features classic American cuisine. Even though the restaurant is steeped in tradition, the menu is updated regularly to reflect the changing seasons.
50
The bread and pastries are made fresh daily, and they're absolutely delicious. The atmosphere at the RedByrd is pleasant and inviting, providing its customers with a small escape from everyday life.
So if you're looking for a laid-back small town with a rich history, plenty of real estate options and convenient access to all the amenities Middle Tennessee has to offer, Leipers Fork might be the new beginning you've been searching for. But that's just a taste of what Leipers Fork has to offer. There's much more to explore, so come on down and experience it for yourself!
Matt & his team have been serving Nashville and Middle Tennessee for over 10 years now. Matt and his team know what it takes to succeed in real estate! His ideas have been proven effective and have contributed to helping over 500 families in the greater Nashville area buy and sell their homes. The Matt Ward Group strives to provide you with the latest tools, knowledge, and advice about real estate in Middle Tennessee.
View All Homes For Sale In Leipers Fork, TN