7 Reasons To Live In Green Hills, Nashville [2022 Version]
Posted by Matt Ward Website on Friday, March 18, 2022 at 10:03 AM
By Matt Ward Website / March 18, 2022
Comment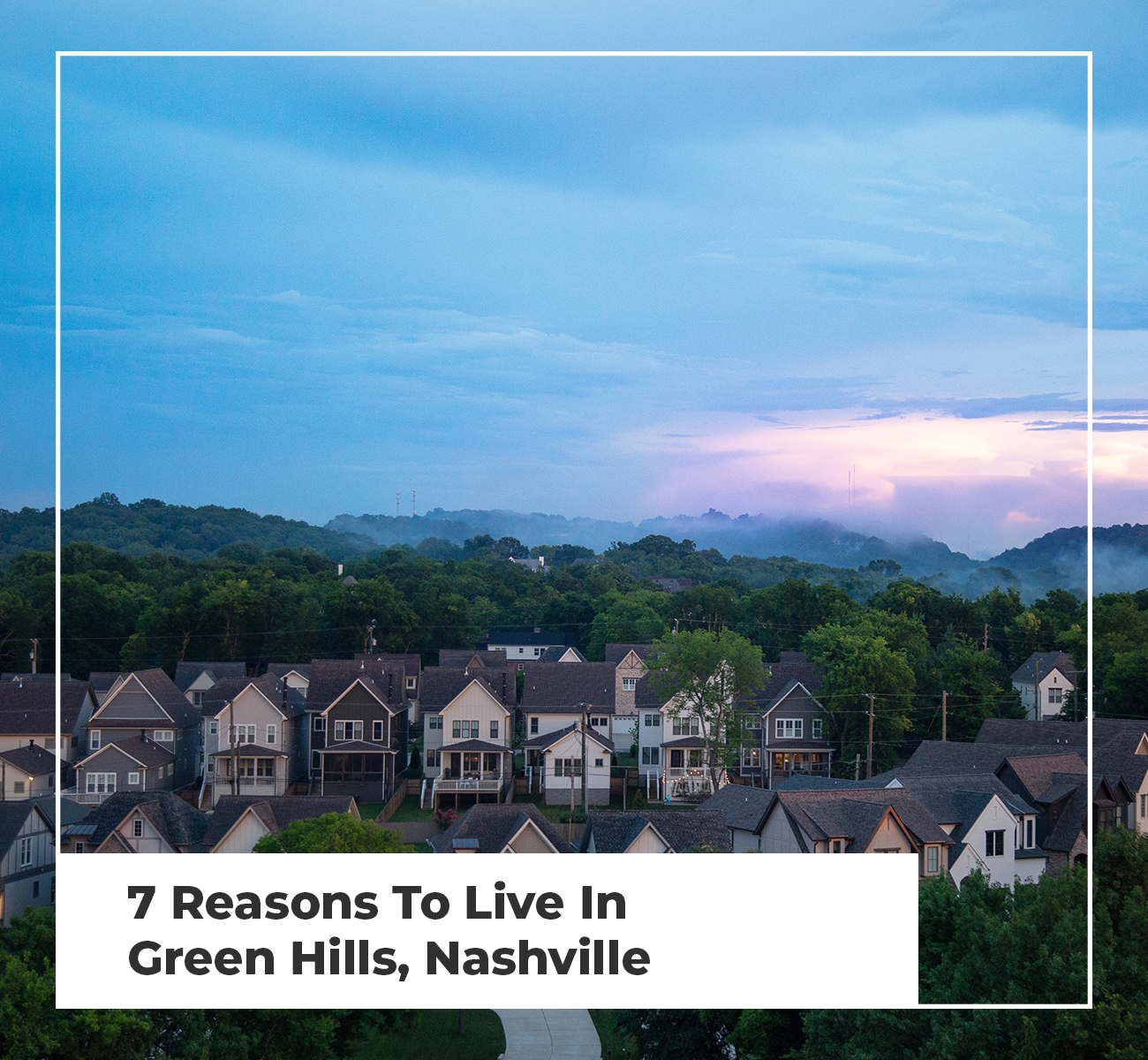 Green Hills has become one of the most desirable places to live in Nashville and there are plenty of reasons why. The area is full of amazing homes, shops, and restaurants that will make you feel like you are always in the lap of luxury. If you have thought about making the move to Green Hills Nashville, have a look at a few reasons why people love living there already.
Get Pre-Approved to Know EXACTLY how much Green Hills, Nashville, TN home you can afford (Dec 16, 2022)
1)The Amazing Location
Green Hills is situated just south of downtown Nashville and it's a great place for anyone who is looking to live near the universities in Nashville. Three universities are close to the Green Hills neighborhood including Vanderbilt, Belmont, and Lipscomb. There are so many things nearby and you're just a 13-minute drive from the Bridgestone arena, Nissan stadium, and all of the amazing things downtown Nashville has to offer.

This is a great area of town for those who want to live in an area with a residential feeling but still work in downtown Nashville. The short commute makes it easy for you to find a home that you enjoy while working freely throughout the city. Highway 431 also runs through the area of Green Hills so you can easily commute to other cities for work if you need to.
2) The Supreme Shopping
Green Hills is home to one of the best malls in the city: The Mall at Green Hills. The mall has tons of amazing high-end stores and great restaurants so you can catch a bite to eat while you're shopping. Some of the best stores at The Mall at Green Hills include:
Apple
Aritza
David Yurman
Fabletics
Gucci
Louis Vuitton
Nordstrom
Sephora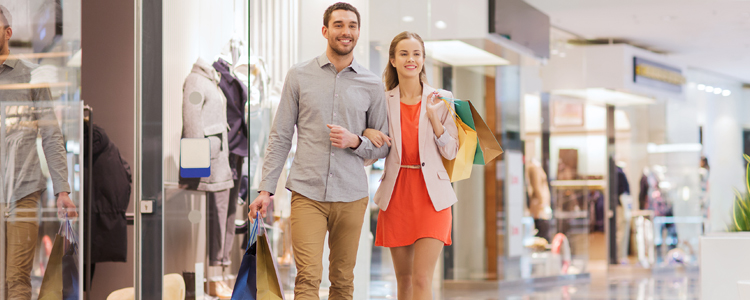 Green Hills neighborhood also features plenty of different big box stores like Trader Joe's, Whole Foods, and Kroeger so you can have everything you need right nearby. The area also has the Greenbriar Shopping mall that features many smaller stores like Parnassus Books, Fleet Feet, and Chipotle.
See ALL the Newest Homes for Sale in Green Hills, Nashville, TN
3) The Excellent Entertainment
One of the most famous places in Nashville for entertainment history is located right inside the Green Hills neighborhood. The Bluebird Cafe is well known by country music fans as the place where many country musicians have gotten their starts or even been discovered. Musicians like Taylor Swift, Garth Brooks, Keith Urban, and Dierks Bently have all been part of the Bluebird Cafe scene since it opened in 1982.
Another fun feature in the Green Hills neighborhood is the gorgeous Greenhouse Bar. This bar is loaded with plants that they also sell so you can take a piece of the bar home with you. It's a great place to take some visiting family or friends for a unique and fun experience.
If you are looking for a more traditional bar where you can catch the latest sports games then head over to Green Hills Crows Nest. This bar refers to itself as the #1 in Nashville for football so you can be sure they're always playing the latest games on one of their many TVs.

4) The Delicious Food Options
Nashville has so many amazing different food styles and Green Hill has plenty of options for you to experience them all. Let's take a look at some of the fantastic food spots in Green Hills.
Green Hills Grille
2002 Richard Jones rd.
Nashville, TN
This gorgeous Southwestern-style restaurant serves up dishes like Shrimp N' Grits (sauteed shrimp, shallots, mushrooms, bacon, cajun cream sauce, fried grits, scallions, and diced tomatoes) and the Santa Fe Chicken (grilled chicken, jack cheese, yellow rice, black beans, and corn salsa) for a taste of the Southwest.
Fox's Donut Den
3900 Hillsboro Pike ste 2
Nashville, TN
If you have a sweet tooth then come on down to Fox's Donut Den for some amazing donuts and other sweet treats. Customers love the friendly staff and traditional menu that keeps them coming back for years. Try their stupendous red velvet donut or their traditional glazed donut.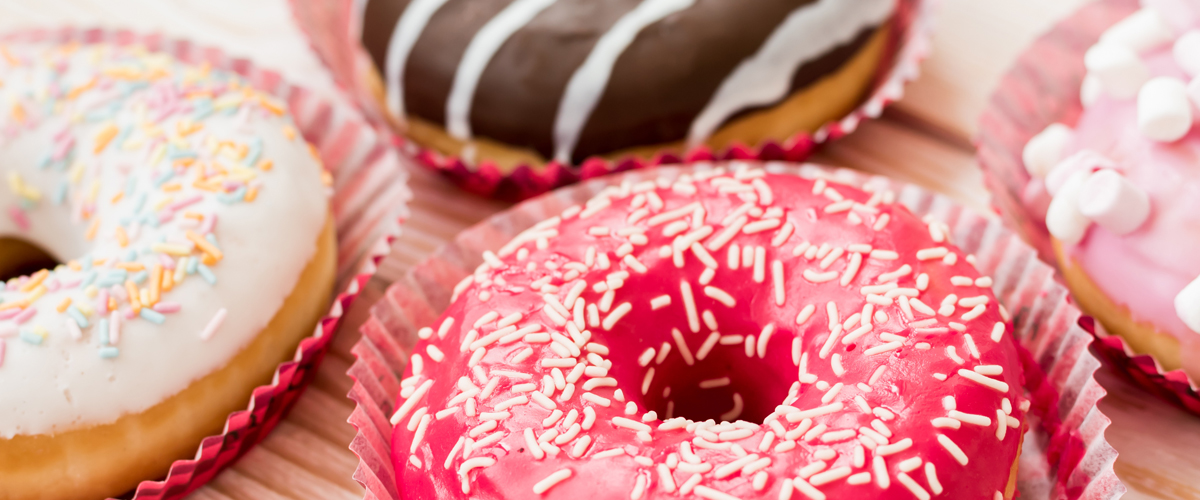 Noshville Delicatessen
4014 Hillsboro Circle
Nashville, TN
This cute little restaurant serves up traditional Italian food that will warm your heart and fill your stomach at the same time. The restaurant is beloved by many locals for its huge portions and its friendly servers. Have one of their Bagel and smoked fish platters to serve a few friends or try something from their Passover menu for a traditional taste.
5) The Fantastic Schools
One of the best high schools in the city is in the Green Hills neighborhood, along with a few smaller private schools. Let's have a look at some of the schools in Green Hills so you can see for yourself.
Hillsboro Comprehensive High School
3812 Hillsboro Pike
Nashville, TN
This high school has around 1,200 students in grades 8-12 with a student-to-teacher ratio of 19 10 1. The school has an average graduation rate of 92% and an average SAT score of 1220. The school has been given an overall grade of B- by school rating website niche.com and they have also been given the rankings of #40 Most Diverse Public High Schools in Texas and #161 Best High Schools for Athletes in Texas.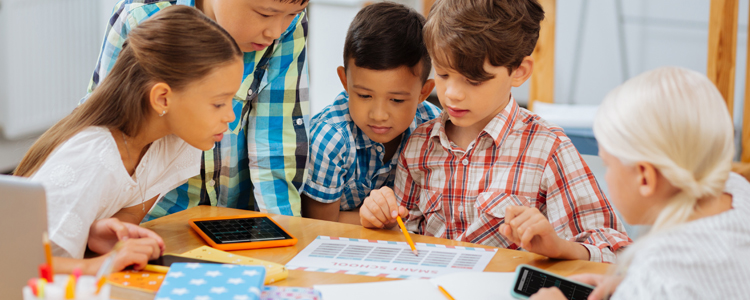 Linden Waldorf School
3201 Hillsboro Pike
Nashville, TN
One of the highest-rated schools in the area is the Linden Waldorf School. They educate roughly 190 students in grades Pk-8 with a student-to-teacher ratio of 8 to1. Tuition for the school is in the 15k range for the highest grade offered and parents love the school's sense of community.
Julia Green Elementary School
3500 Hobbs rd
Nashville, TN
This school has been rated highly by niche.com for its academics, teachers, and diversity. The school has about 440 students in grades K-4 with a student-to-teacher ratio of 13 to 1. They have been given an overall grade of A- by niche.com and they have also been ranked as the #48 Best Public Elementary School Teachers in Tennessee and the #157 Best Public Elementary Schools in Tennessee.
6) The amazing real estate options
The homes in Green Hills are amazing and there are so many to choose from. Green Hills has a large price range for homes. With so many options, you're sure to find one that suits your needs and budget.
The home styles range from very modern with clean lines and sharp angles to mid-modern family homes with decent-sized yards. The area of Green Hills is mostly residential except for downtown where apartments and condominiums are available for rent.
View All Homes for Sale in Green Hills, Nashville >>>
Use Our FREE Nashville Perfect Home Finder Service
7)The family-friendly community
Green Hills also has many different childcare centers and places where families can spend some time. They have a local branch of the YMCA that has pools, fitness centers, and a youth activity center. The YMCA also offers many different classes for every fitness level including rowing, dance blasts, and yoga.
The neighborhood also has the Nashville Public Library Green Hills Branch which hosts activities for kids and families all the time. The library has a maker space for teens, a garden play area for children, and a gallery that shows off work from local artists.

If your family is into history then take a walk over to Shys Hill which is a historical site that marks the Battle of Nashville. The park has artillery and monuments to the fighting that happened in the area and it's a great place to learn a bit of history about the city while getting some fresh air. Maps are shown at the front of the park to let you know where the historical events occurred.
Green Hills is such an amazing place and it has everything you need. It has amazing homes, great shopping, and highly rated schools for the students in your family. If you are thinking about moving to Green Hills, contact a local real estate agent to help you find the home that fits you the best.
Matt & his team have been serving Nashville and Middle Tennessee for over 10 years now. Matt and his team know what it takes to succeed in real estate! His ideas have been proven effective and have contributed to helping over 500 families in the greater Nashville area buy and sell their homes. The Matt Ward Group strives to provide you with the latest tools, knowledge, and advice about real estate in Middle Tennessee.
View All Homes For Sale in Green Hills, TN