Finding Your Dream Home in Foxland Harbor, Gallatin
Posted by Matt Ward on Thursday, June 29, 2023 at 10:49:57 AM
By Matt Ward / June 29, 2023
Comment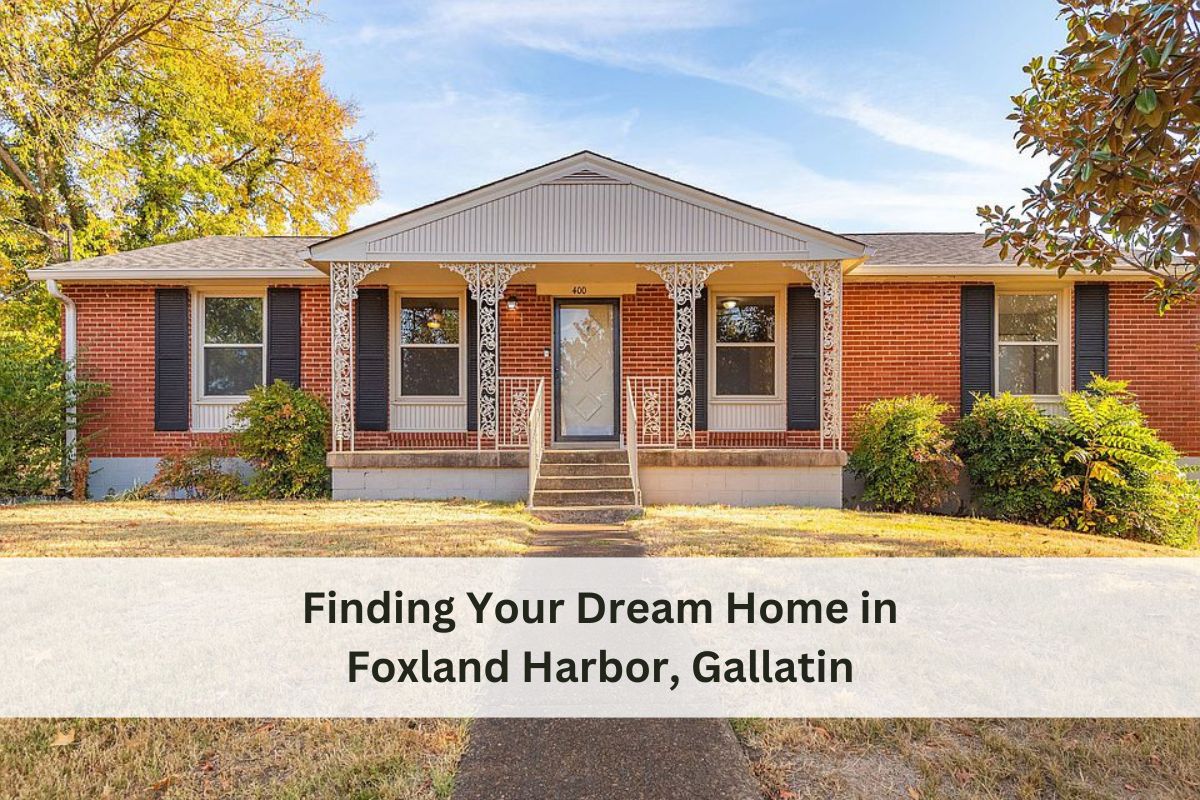 Welcome, future homeowners, to your destination of dreams, Foxland Harbor, nestled in the heart of the iconic Southern city, Franklin, Tennessee. The journey to homeownership can be an adventure, laden with critical decisions and discoveries. It becomes even more exhilarating when the quest leads you to a hidden gem, a location that resonates with your heart's desire for the perfect living experience. Foxland Harbor, a prestigious community, renowned for its harmony of natural beauty, architectural aesthetics, and southern charm, holds the promise of an ideal abode for prospective homeowners.
Imagine a place where history, culture, and modern conveniences blend seamlessly, offering a lifestyle that's both tranquil and exciting. Foxland Harbor embodies these qualities in the most unique way. Known for its breathtaking landscapes, impeccable amenities, and a rich sense of community, Foxland Harbor isn't just about buying a home—it's about investing in a lifestyle that caters to your every whim and fancy.
In this blog, we will walk you through the process of buying a home in Foxland Harbor, Franklin, TN. We'll cover everything from understanding the local real estate market to providing tips on securing the perfect property. Whether you're a first-time home buyer or looking to relocate, our comprehensive guide is designed to support you through every step of your journey to becoming a part of this exceptional community.
Stay with us as we explore the enchanting corners of Foxland Harbor and unlock the secrets to a smooth home-buying experience in this beloved Franklin neighborhood. Welcome to your journey home.
Foxland Harbor Homes
Foxland Harbor homes represent the perfect blend of historic elegance and modern sophistication, providing a luxurious living experience for residents. A significant number of the homes in this community have been constructed in the last two decades, making them relatively new constructions with the average year built being around the early 2000s. Known for their durability and architectural beauty, these homes have been masterfully built by some of the most renowned builders in the area such as Drees Homes, Grandview Custom Homes, and Celebration Homes, known for their commitment to quality and attention to detail.
As for the characteristics of the homes themselves, the typical Foxland Harbor property is a single-family home, although there is also a selection of townhomes and condominiums to choose from. These homes provide an average square footage of around 3,000 to 4,500 square feet, often including spacious yards and outdoor spaces that make the most of the neighborhood's picturesque setting. A typical house here boasts 3 to 5 bedrooms, and a similar range for bathrooms, making these homes ideal for families of varying sizes or for those who simply enjoy the luxury of space.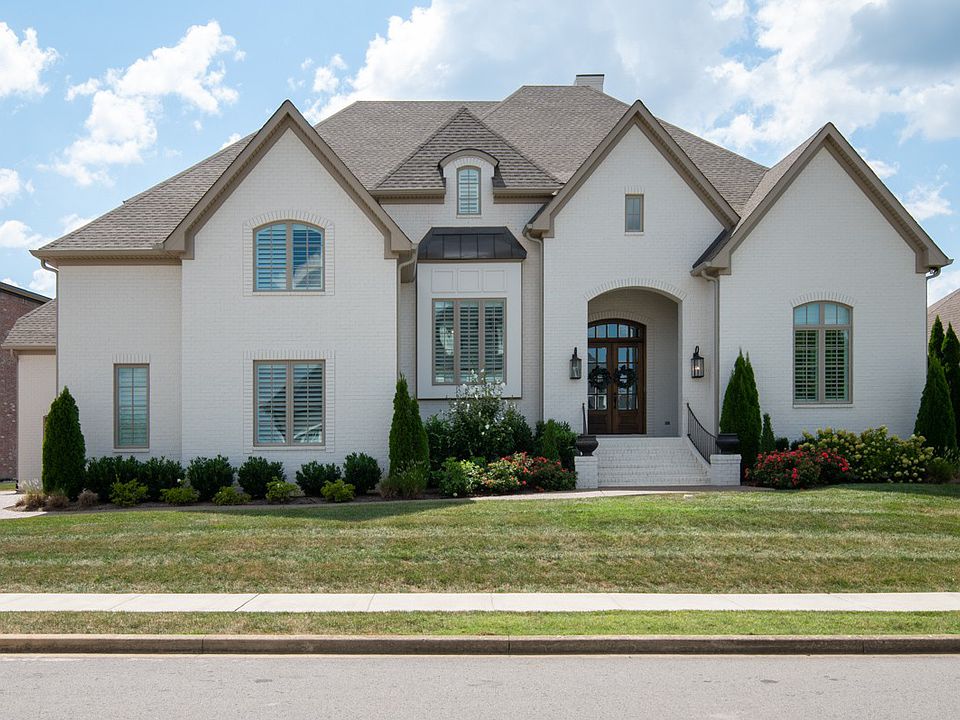 The architectural styles of Foxland Harbor homes range from traditional and contemporary to French country and Craftsman, offering a diverse aesthetic appeal that caters to a wide variety of homeowner tastes. High-end finishes, gourmet kitchens, large master suites, and open floor plans are common features, allowing residents to enjoy an unparalleled standard of living. Many homes also offer additional luxury features such as home offices, bonus rooms, outdoor entertainment spaces, and panoramic views of the surrounding countryside and golf course.
In terms of the number of homes, Foxland Harbor is a sizeable community but still maintains a strong sense of intimacy and neighborly connection. The neighborhood contains approximately 350 homes, with a steady growth due to the increasing interest in this desirable location. This growth is carefully planned, ensuring the continuation of the community's peaceful ambiance, and maintaining the balance of architectural harmony and environmental preservation.
Another distinct feature of Foxland Harbor homes is their eco-conscious design and construction. Many homes in the community adhere to green building practices, ensuring energy efficiency and environmental sustainability. These measures not only contribute to a healthier living environment but also result in substantial cost savings for homeowners in the long term.
With this blend of rich historical context, modern luxury, environmental sensitivity, and spacious living, Foxland Harbor provides an exceptional homeownership experience. Whether you're looking for a charming family abode, a comfortable retirement haven, or a tranquil retreat that's still close to the conveniences of city life, this neighborhood is certain to have something to suit your needs.
Similar Communities
When considering neighborhoods akin to Foxland Harbor, both in terms of price point and lifestyle, several communities in and around Franklin, TN come to mind. One such place is Westhaven, a vibrant, master-planned community known for its beautiful homes, exceptional amenities, and robust social calendar. Like Foxland Harbor, homes in Westhaven offer a similar price range, averaging between mid $600,000 to over $1 million, catering to a variety of budgets without compromising on quality or luxury. The homes are built with the same care and attention to detail, featuring open floor plans, gourmet kitchens, and eco-friendly construction practices.
Further north, you'll find Fieldstone Farms, another highly desirable neighborhood in Franklin, TN. Known for its striking landscapes and wide range of amenities, Fieldstone Farms provides a similar lifestyle to that of Foxland Harbor. It boasts an array of homes, with prices comparable to those in Foxland Harbor, offering buyers an alternative that doesn't sacrifice on style, comfort, or community spirit. With its tennis courts, swimming pools, and clubhouse, Fieldstone Farms echoes Foxland Harbor's commitment to fostering a vibrant, active lifestyle among its residents.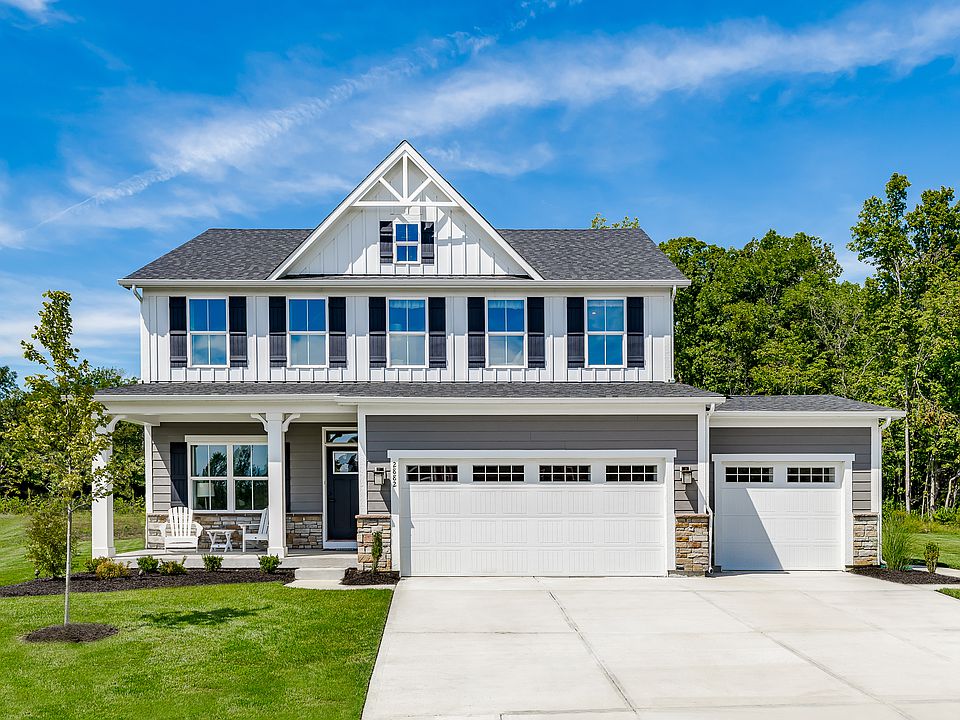 Avalon, a prestigious gated community, is another worthy consideration. Comparable in price and construction quality to Foxland Harbor, Avalon offers a luxurious lifestyle, complete with scenic views, walking trails, and a high degree of privacy. The homes in Avalon are notable for their exquisite architectural designs, featuring both traditional and contemporary styles much like those in Foxland Harbor. The community also offers a variety of amenities including a pool, fishing ponds, and playgrounds, providing an active lifestyle for its residents.
McKays Mill, another standout neighborhood, provides an excellent alternative to Foxland Harbor. Homes in McKays Mill offer the same balance of luxury and affordability, making it an attractive option for prospective homeowners. Residents enjoy a wealth of amenities, including a community pool, fitness center, and clubhouse, offering a lifestyle that mirrors the vibrant, community-centered living of Foxland Harbor.
Lastly, there's Ladd Park, a newer community that's been rapidly growing in popularity. Like Foxland Harbor, homes in Ladd Park are known for their quality construction, spacious interiors, and sustainable building practices. The neighborhood also offers a wide array of amenities, including pools, parks, and a network of walking trails, fostering an active and outdoorsy lifestyle similar to that of Foxland Harbor.
While each of these neighborhoods has its unique features and appeal, all provide a comparable lifestyle, construction quality, and price point to Foxland Harbor, making them excellent alternatives for those considering a move to the charming city of Franklin, Tennessee.
Food Scene
When you step out of your home in Foxland Harbor, the dining options available are just as diverse and delectable as the community itself. Franklin, TN is a food lover's paradise, boasting a variety of restaurants that cater to a range of tastes and culinary preferences.
One of the notable local favorites is Gray's on Main, a place that's steeped in history and charm. Located in a restored Victorian building that once housed a pharmacy, Gray's serves up mouth-watering Southern dishes with a twist. Their shrimp and grits or the heritage chicken pot pie are crowd pleasers that can be enjoyed while soaking in the nostalgic atmosphere. Plus, their craft cocktails are a delight not to be missed.
If you're in the mood for Italian cuisine, look no further than Amerigo. With their extensive menu featuring traditional pasta dishes, fresh seafood, and innovative specialties, Amerigo ensures every meal is a celebration. From the lasagna to the tiramisu, each dish is a testament to the authenticity and care put into their cooking.
BBQ lovers will be thrilled to find themselves near Puckett's Grocery & Restaurant, a place known for its down-home Southern barbecue. Besides the smoked ribs and pulled pork, you can also enjoy live music performances from local musicians. The cozy, welcoming atmosphere makes Puckett's an essential part of the Franklin dining scene.
For those looking for lighter fare or a satisfying brunch, the Frothy Monkey is a must-visit. Serving up locally-sourced dishes and an impressive variety of coffee brews, it's a local hotspot that's buzzing from morning to evening. Whether you're in the mood for a hearty breakfast sandwich or a refreshing salad, the Frothy Monkey has you covered.
And let's not forget about Cool Cafe, a true gem for those seeking the comforting tastes of home-cooked Southern fare. Renowned for their fried chicken, turnip greens, and sweet tea, Cool Cafe delivers an unforgettable dining experience that feels just like Sunday dinner at Grandma's.
With such a plethora of choices, residents of Foxland Harbor are truly spoilt for culinary experiences. Each restaurant near the community tells its own story, allowing diners to embark on a gastronomic adventure without venturing far from home.
Entertainment
Living in Foxland Harbor puts you within reach of a wide array of entertainment and sporting events, ensuring there's never a dull moment. Franklin, TN and the surrounding areas are renowned for their vibrant cultural scene and outdoor activities, providing an impressive lineup of options that cater to a range of interests.
One of the foremost entertainment attractions near Foxland Harbor is the Franklin Theatre. This historic venue, with its classic marquee and art-deco interiors, has been a cultural hub since 1937. Today, it hosts a rich program of live music, theater performances, and movie screenings, providing an enchanting venue for an evening of high-quality entertainment.
Outdoor enthusiasts will appreciate the close proximity to Jim Warren Park, a sprawling 58-acre park equipped with sports fields, playgrounds, and an outdoor skate park. Whether you're up for a game of baseball, soccer, or just a casual picnic in the park, Jim Warren Park caters to all.
The sport of kings, horse racing, can be enjoyed at the Iroquois Steeplechase, one of the oldest and most prestigious jump racing events in the country. This annual event, which takes place at Percy Warner Park in Nashville, is just a short drive away and promises a thrilling day of racing and socializing.
Franklin is also home to several golf courses that provide an excellent avenue for both leisure and sport. The Vanderbilt Legends Club, a private facility with two championship courses, is just a stone's throw away. It's perfect for a weekend game or to take your golf skills to the next level.
Music lovers are not left out either. Franklin's Pilgrimage Music & Cultural Festival is a highlight of the entertainment calendar. This annual event draws big names in music and offers a fantastic mix of food, art, and community activities.
In addition, being in the vicinity of Nashville, the world-renowned capital of country music, offers endless opportunities for live music and performances. From the Grand Ole Opry to the Bridgestone Arena, residents have an array of options for concerts and live events that cater to all music tastes.
Indeed, the entertainment and sporting events near Foxland Harbor make life here vibrant, fulfilling, and varied. Whether you're a sports enthusiast, a culture buff, or someone who enjoys a mix of both, there's something here for everyone to enjoy.
Health and Wellness
Living in Foxland Harbor, Franklin, TN puts you right at the doorstep of numerous health and wellness options, ensuring that maintaining a balanced lifestyle becomes not just an easy task, but an enjoyable one. From fitness centers to outdoor parks, yoga studios, and holistic health shops, residents have access to a wide range of facilities that cater to their individual health and wellness needs.
Starting off with fitness facilities, the Franklin Athletic Club stands out with its comprehensive selection of fitness equipment, personal training options, group fitness classes, and even a heated indoor pool. Whether you're into weightlifting, prefer an energizing spin class, or want to improve your swimming technique, the club has got you covered.
For those who prefer a more serene and mindful approach to their fitness routine, Franklin is home to several yoga and pilates studios, such as Half Moon Yoga and Willow Pilates Studio. Offering classes for all levels, these studios provide the perfect environment to focus on strength, flexibility, and mindfulness, all essential elements of a balanced lifestyle.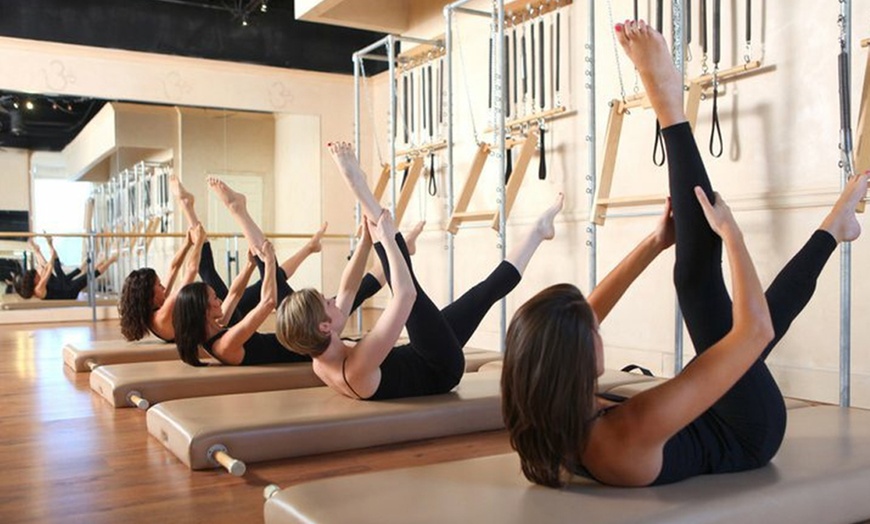 Parks and green spaces are abundant in and around Foxland Harbor, and they provide natural arenas for maintaining physical and mental health. Pinkerton Park, for instance, with its extensive walking and jogging trails, outdoor fitness stations, and picturesque views, makes a daily workout feel more like a treat than a task. Meanwhile, Harlinsdale Farm provides more than 200 acres of green space perfect for hiking, walking, horseback riding, or simply basking in the beauty of nature.
Healthful eating is made easy with a variety of organic and natural food stores such as the Whole Foods Market and The Herban Market. These stores offer a wide range of organic produce, all-natural products, and dietary supplements that make it easy to sustain a healthy diet. The Herban Market even has an olive oil and vinegar tasting bar, providing a unique experience for those interested in gourmet, healthful ingredients.
Last but not least, residents have access to excellent healthcare facilities. Williamson Medical Center, a leading hospital in the region, is just a short drive away, providing peace of mind when it comes to more comprehensive healthcare needs.
In essence, Foxland Harbor's close proximity to such a diverse range of health and wellness facilities ensures that residents have all they need to lead a fulfilling, balanced, and healthy lifestyle right at their fingertips.
Outdoor Lifestyle
The outdoor lifestyle in and around Foxland Harbor, Franklin, TN is an alluring blend of natural beauty and leisurely activities that cater to residents of all ages. With easy access to several parks, greenways, and natural landscapes, residents can immerse themselves in the serenity of nature while enjoying a myriad of outdoor activities.
Let's start with Harlinsdale Farm, just a short drive from Foxland Harbor. This historic horse farm, now transformed into a public park, sprawls over 200 acres of open fields, walking trails, and a beautiful fishing pond. Known as the "Central Park" of Franklin, Harlinsdale Farm is not just a visual treat, but also a hub for community events, including the annual Pilgrimage Music Festival.
Pinkerton Park is another local favorite, providing a wide variety of outdoor activities. With its well-maintained playgrounds, picnic areas, and the popular Tinkerbell Playground, Pinkerton Park is a delightful spot for families. The park's 1-mile paved trail is perfect for an invigorating morning jog or a leisurely evening stroll.
If you're a fan of hiking and natural landscapes, you'll love the Natchez Trace Parkway. This 444-mile drive cuts through Tennessee and takes you on a journey through 10,000 years of North American history. Along the way, you'll find numerous hiking trails, picnic spots, and camping areas, making it an outdoor adventurer's paradise.
For residents who enjoy water-based activities, the Cumberland River offers opportunities for boating, fishing, or just relaxing by the water. Nearby, the beautiful Percy Priest Lake is perfect for a day trip filled with swimming, picnicking, and sunbathing.
Golf enthusiasts will appreciate the close proximity to the Foxland Harbor Golf and Country Club. Offering a championship-level, 18-hole golf course, this club provides a challenging yet enjoyable golf experience amidst picturesque landscapes.
Those who enjoy gardening will find the Master Gardeners of Davidson County Demonstration Garden, located within the Ellington Agricultural Center, a wonderful retreat. Here, you can learn about native plants, sustainable gardening practices, and enjoy the tranquility of beautifully maintained green spaces.
In essence, the wealth of parks, nature reserves, and outdoor activities near Foxland Harbor allows residents to stay active, enjoy the beauty of Tennessee's natural landscapes, and truly embrace an outdoor lifestyle. Whether you prefer a calm walk in the park, a challenging hike, a round of golf, or a playful picnic with the family, the opportunities are abundant and diverse.
Education
In the realm of education, residents of Foxland Harbor, Franklin, TN are exceptionally well-served with an array of high-quality public and private schools. These educational institutions, recognized for their commitment to academic excellence and overall student development, ensure families have plenty of options to choose from when it comes to their children's education.
Let's start with the public schools. The community falls under the jurisdiction of the esteemed Williamson County School District, which is consistently ranked among the top school districts in the state. Nearby, you'll find Franklin High School, recognized for its strong academic performance and wide array of extracurricular activities. For younger children, there's Hunters Bend Elementary School and Grassland Middle School, both boasting high ratings and a strong reputation for nurturing their students' growth.
For parents considering private education, Franklin offers several reputable options. Battle Ground Academy, a historic school dating back to 1889, provides a robust college-preparatory curriculum for grades K-12. With small class sizes and a strong emphasis on character development and leadership, the Academy nurtures not just the academic growth, but the personal development of each student.
Montessori School of Franklin is another excellent choice for those seeking an alternative to traditional educational approaches. Catering to children from pre-school through 8th grade, this school follows the Montessori Method, encouraging self-directed learning and promoting intellectual and creative growth.
Another prominent private institution is Franklin Road Academy, which serves students from pre-kindergarten through high school. The Academy is well-known for its rigorous academics, inclusive community, and a wide range of athletic and arts programs. The school's mission to provide a challenging educational experience within a inclusive Christian community ensures students receive a well-rounded education.
Not to forget, for those seeking higher education, Foxland Harbor's proximity to Nashville puts residents within easy reach of several esteemed universities and colleges. Vanderbilt University, Belmont University, and Lipscomb University are all located within a convenient distance, offering a variety of undergraduate, graduate, and professional programs.
In short, the education scene near Foxland Harbor, whether public or private, offers a diversity of excellent choices that cater to the different needs and aspirations of families and their children. This commitment to high-quality education is just another of the many reasons why Foxland Harbor is such a fantastic place to call home.
Shopping and Retail
When it comes to shopping and retail options, residents of Foxland Harbor, Franklin, TN are spoiled for choice. From charming local boutiques to expansive shopping centers, the area offers a diverse retail landscape that caters to a range of tastes and needs.
A must-visit for any shopping enthusiast is the CoolSprings Galleria. This premier shopping center, located just a short drive from Foxland Harbor, houses over 150 specialty stores, including major brands such as Apple, Macy's, and H&M. Whether you're looking to update your wardrobe, purchase new electronics, or simply enjoy a leisurely shopping day, CoolSprings Galleria is the place to go.
For a more quaint shopping experience, the historic downtown Franklin is a real treasure trove. It's renowned for its charming boutiques that offer everything from vintage clothing and home decor to locally made jewelry and artisanal goods. Shops like White's Mercantile and Philanthropy are beloved for their curated selections of goods that make them more than just stores, but a truly unique shopping experience.
The Factory at Franklin offers another distinctive retail experience. This multi-use facility, housed in a 1929 factory building, hosts an assortment of retailers, restaurants, and entertainment venues. Here, you can shop for antiques, handmade jewelry, and bespoke furniture, all under one roof.
If you're in the market for fresh, locally-sourced produce, meats, and baked goods, don't miss the Franklin Farmers Market. Held every Saturday at the Factory at Franklin, this market is a wonderful place to support local farmers and artisans while stocking up on the freshest produce.
Just a short drive away, the city of Nashville provides even more retail opportunities. The Mall at Green Hills, for instance, is a luxury shopping mall that houses high-end brands like Louis Vuitton, Tiffany & Co., and Nordstrom.
With such an abundance of retail options available, residents of Foxland Harbor are never far from their shopping needs or wants. Whether you prefer browsing through large shopping centers, seeking unique finds in local boutiques, or shopping for fresh local produce, the area surrounding Foxland Harbor offers a satisfying and diverse retail landscape.
Business and Economy
The economy surrounding Foxland Harbor, Franklin, TN is as diverse and thriving as the community itself, supported by an array of businesses and industries that contribute significantly to the local economy. Franklin's advantageous location and vibrant business climate have attracted a mix of industries, including healthcare, automotive, music and entertainment, and technology, all contributing to a strong and dynamic local economy.
One of the largest contributors to the area's economy is the healthcare sector. Franklin is home to several major healthcare companies such as Community Health Systems, one of the largest operators of hospitals in the United States, and Healthways, a leader in healthcare management solutions. These institutions not only provide critical healthcare services but also generate a significant number of jobs for the local community.
The automotive industry also has a significant presence in the area. Nissan North America moved their corporate headquarters to Franklin in 2006, making them one of the largest employers in the city. With a wide range of operations including marketing, sales, finance, and design, Nissan's presence has added a dynamic dimension to Franklin's business landscape.
The technology sector is another notable component of the local economy. Companies like Optum, a health services and innovation company, and CKE Restaurants, the parent company of Hardee's and Carl's Jr., have chosen Franklin as their corporate home. These technology-driven businesses add a modern touch to the traditional industries, enhancing the economic diversity of the region.
Franklin's proximity to Nashville, the hub of the country music industry, also brings a unique and vibrant angle to its economy. The music and entertainment industry has a substantial influence on the area's economy, from the local recording studios to the numerous events and festivals held throughout the year.
Additionally, Franklin's historic downtown area is a bustling center for local commerce, with a multitude of local shops, restaurants, and services. These businesses, while smaller in scale, play a vital role in the local economy, supporting employment and adding character to the community.
In essence, the mix of businesses and industries near Foxland Harbor, Franklin, TN, contributes to a robust and thriving local economy. The diversity in sectors not only provides varied employment opportunities for residents but also fuels the vibrant culture and character of the region.
Hotels and Lodging
Whether you're hosting out-of-town guests or planning a staycation close to home, you'll find a wide range of hotels, lodgings, and bed and breakfast options near Foxland Harbor, Franklin, TN. The area's offerings are as diverse as they are inviting, ranging from luxurious boutique hotels to cozy, family-run B&Bs.
Let's start with the charming bed and breakfast establishments nestled in the historic heart of Franklin. Among these, the Franklin Guest House stands out with its beautiful blend of modern comfort and rustic charm. Housed in a renovated 1930s building, each room is tastefully furnished and ensures a comfortable and homely stay. Breakfast here is a treat, with locally sourced ingredients prepared with care.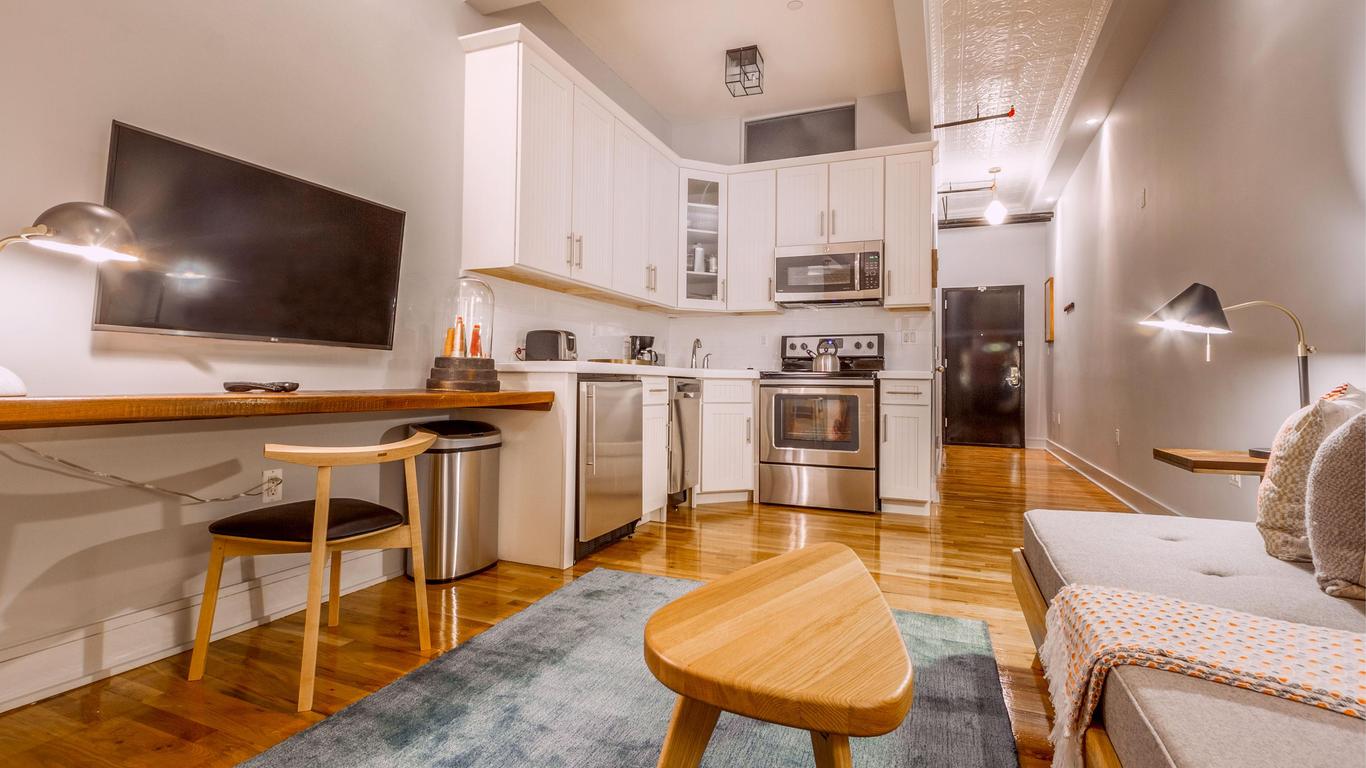 For those looking for a luxurious experience, the Harpeth Hotel, nestled in Downtown Franklin, is a delightful option. This boutique hotel offers spacious, elegantly appointed rooms, an in-house restaurant serving locally-sourced Southern cuisine, and a whiskey-focused bar. The hotel is also a part of the Southern Living Hotel Collection, a small group of four and five-star level hotels that embody the charm and style of the South.
If you need more of the conveniences often associated with larger hotels, there are several well-regarded chains in the area. The Hilton Franklin Cool Springs, for instance, offers sleek rooms, an on-site restaurant, and a fitness center. Its convenient location near CoolSprings Galleria also means you'll be close to excellent shopping and dining options.
For a slightly more budget-friendly option, the Drury Plaza Hotel in Franklin offers great value. With comfortable rooms, a rooftop pool, and a complimentary hot breakfast, this hotel offers a fantastic blend of comfort and value.
If you're after a more unique stay, consider the Pot N' Kettle Cottages. These charming cottages offer a private and cozy lodging experience right in the heart of Leiper's Fork Village. Each cottage boasts its unique style and comes fully equipped with a kitchen, making it a home away from home.
From upscale boutique hotels to charming B&Bs, the Foxland Harbor area provides an array of lodging options that cater to different needs and preferences, ensuring everyone can find a comfortable place to rest their head at night. Whether you prefer the intimacy of a B&B or the amenities of a larger hotel, you're sure to find something to suit your needs near Foxland Harbor, Franklin, TN.
Travel and Transportation
When it comes to getting around, residents of Foxland Harbor, Franklin, TN have access to an array of transportation options that ensure both convenience and connectivity. Whether it's reaching the airport for a business trip or holiday, or making use of local public transport for daily commuting, Foxland Harbor's location caters to a variety of transport needs.
The closest major airport to Foxland Harbor is Nashville International Airport (BNA), located approximately 30 miles away. With a driving time of around 40-45 minutes under normal traffic conditions, the airport is easily accessible for Foxland Harbor residents. Nashville International serves as a hub for several major airlines, offering direct flights to numerous destinations across the United States and several international locations. This makes it an excellent gateway for both domestic and international travel.
For local transportation within Franklin and to neighboring areas, residents can utilize the services provided by the Franklin Transit Authority. This includes a fixed route service that covers major destinations throughout Franklin, including downtown areas, shopping centers, and medical facilities. These services generally operate Monday through Saturday and are an affordable and environmentally friendly way to navigate the city.
For more extensive trips into the wider Nashville metro area, the Regional Transportation Authority (RTA) provides a number of commuter bus routes. These are particularly useful for commuters working in Nashville but living in Foxland Harbor. The Music City Star Commuter Rail is another option, providing a relaxing alternative to driving during peak hour traffic.
And of course, rideshare services like Uber and Lyft are readily available in the area, offering yet another flexible option for getting around. Whether you're planning a night out in downtown Nashville, or simply need a lift to the local grocery store, these services provide an easy and convenient transport solution.
In essence, whether it's hopping on a flight, commuting to work, or running errands around town, the range of transportation options available to residents of Foxland Harbor, Franklin, TN ensures easy access to both local and farther-flung destinations.