Choosing the Right Path: Exploring the Best Nashville TN Real Estate Schools
Posted by Brian Porter on Wednesday, August 23, 2023 at 7:50:28 AM
By Brian Porter / August 23, 2023
Comment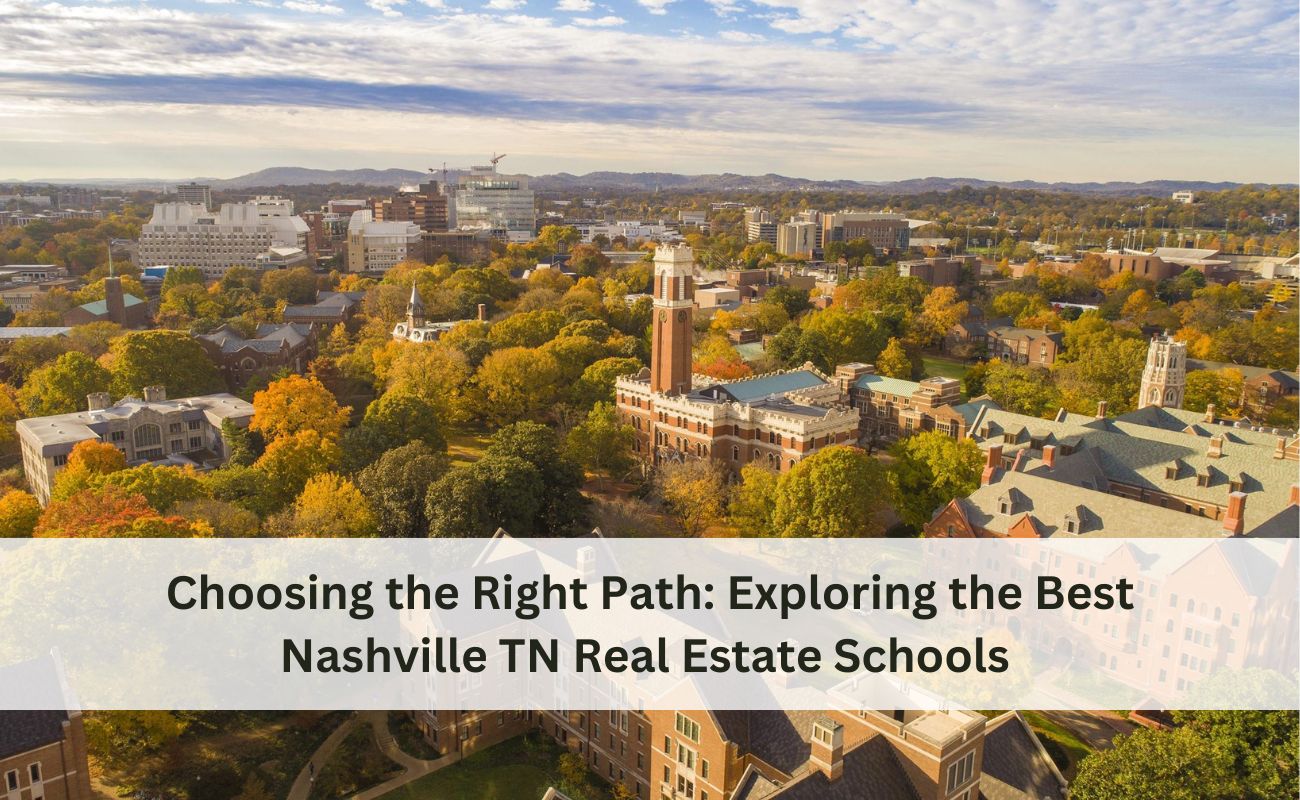 The Importance of Choosing the Right Real Estate School
When embarking on a career in real estate, one of the most important decisions you'll make is choosing the right school. The education and training you receive will set the foundation for your success in the industry. By selecting a reputable and effective real estate school, you'll gain the knowledge and skills necessary to excel in Nashville's competitive market. A good real estate school will provide you with a comprehensive curriculum that covers all aspects of the industry, from legal regulations to marketing strategies. Additionally, it will offer hands-on training opportunities and access to experienced instructors who can guide you through the complexities of the real estate business.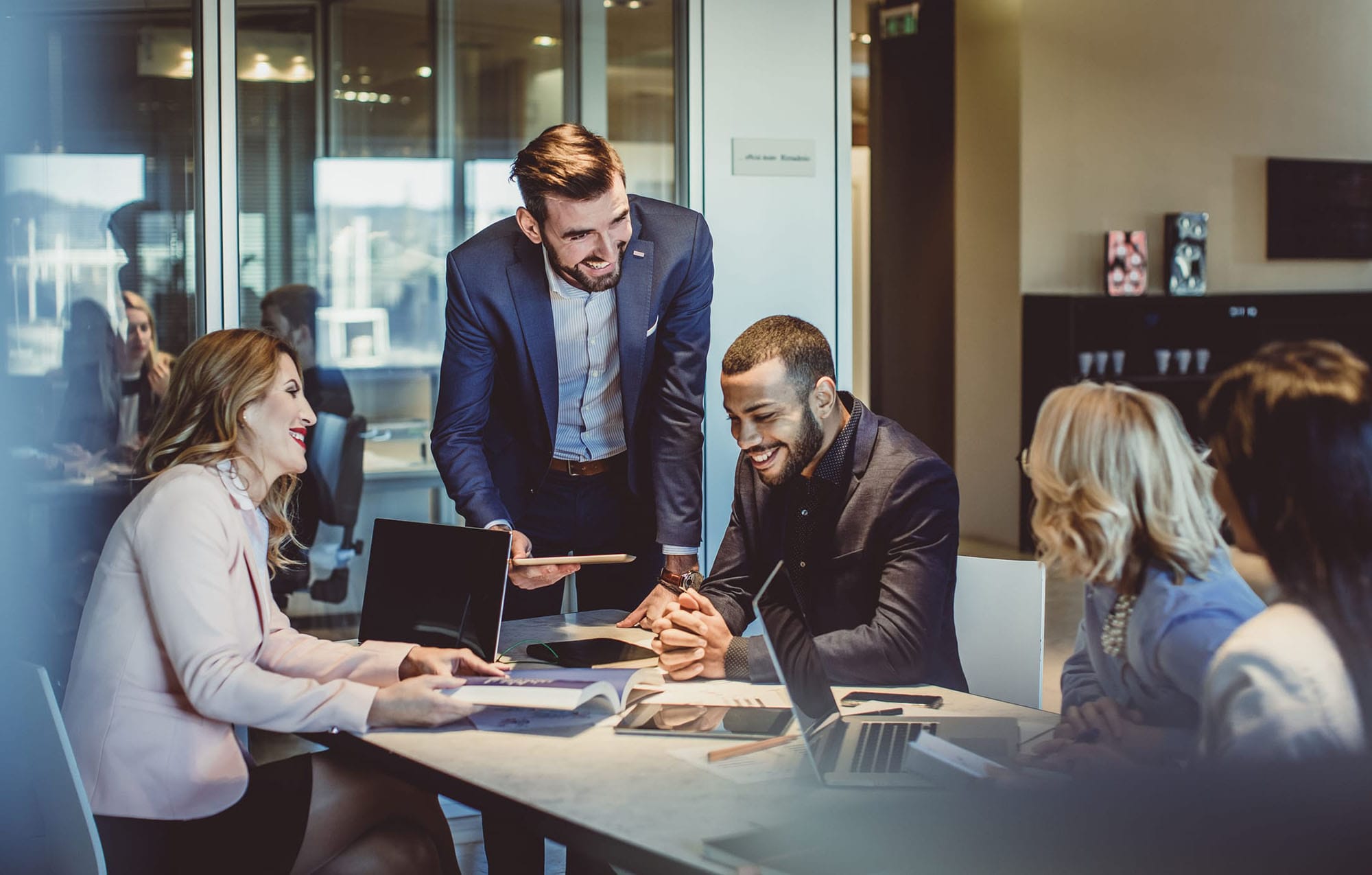 By investing in your education, you'll be better equipped to navigate the challenges and seize the opportunities that come your way. Choosing the right real estate school is not only crucial for your professional development, but it also demonstrates your commitment to excellence. Prospective clients and employers will view your education as a testament to your dedication and expertise, giving you a competitive edge in the Nashville real estate market.
Factors to Consider When Choosing a Real Estate School in Nashville TN
When evaluating real estate schools in Nashville, there are several factors to consider that will help you make an informed decision. First and foremost, you need to ensure that the school is accredited and recognized by relevant industry organizations. Accreditation ensures that the school meets certain standards of quality and that your education will be recognized by employers and licensing boards. Another important factor to consider is the school's reputation and track record. Look for schools that have a history of producing successful graduates who have gone on to establish themselves in the industry. This information can usually be found through online reviews, alumni testimonials, and industry recognition.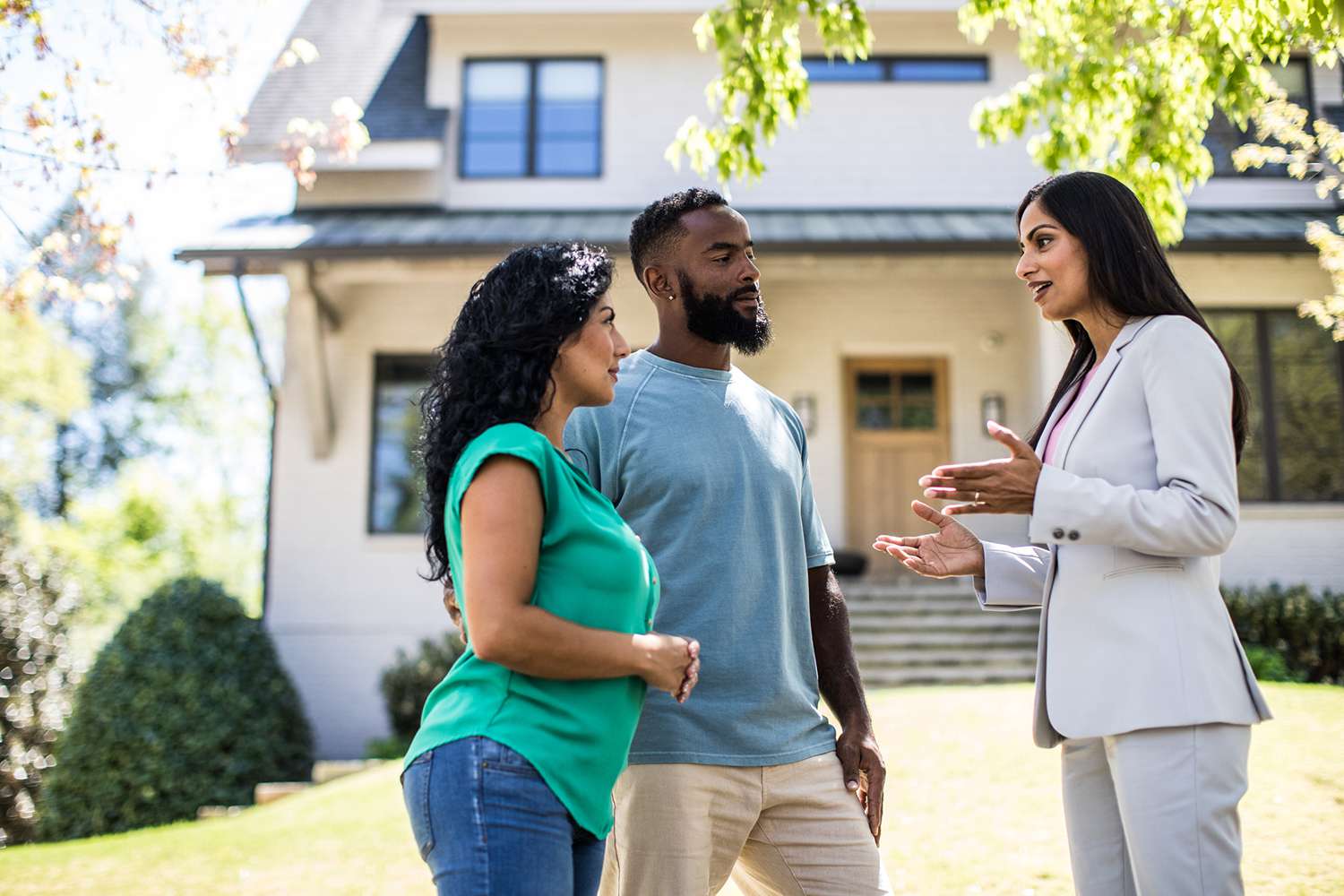 Additionally, consider the teaching methods and resources offered by the school. Some schools may offer a traditional classroom setting, while others may provide online courses or a combination of both. Evaluate your learning style and preferences to determine which format would be most effective for you. Lastly, consider the cost and financing options available. While investing in your education is important, it's essential to find a school that aligns with your budget. Explore scholarships, grants, and payment plans that may be available to help make your education more affordable.
Top Online Real Estate Schools in Nashville TN
Colibre Real Estate
Whether you're from the bustling streets of Nashville or the scenic landscapes of Knoxville, Colibri Real Estate makes it easier than ever to start your journey in real estate. Recognized for their flexible online courses, they offer an appealing alternative to traditional classroom instruction. This convenience has made them a popular choice among those looking to earn a Tennessee real estate license.
Colibri Real Estate takes pride in offering a diverse range of online courses designed to cater to different learning styles and paces. By embracing the power of digital learning, they have opened doors for aspiring real estate agents all across Tennessee, allowing them to study from the comfort of their homes. These courses are not only tailored to meet the Tennessee real estate commission's requirements but also provide hands-on training and insights to make sure students are well-prepared for their future careers.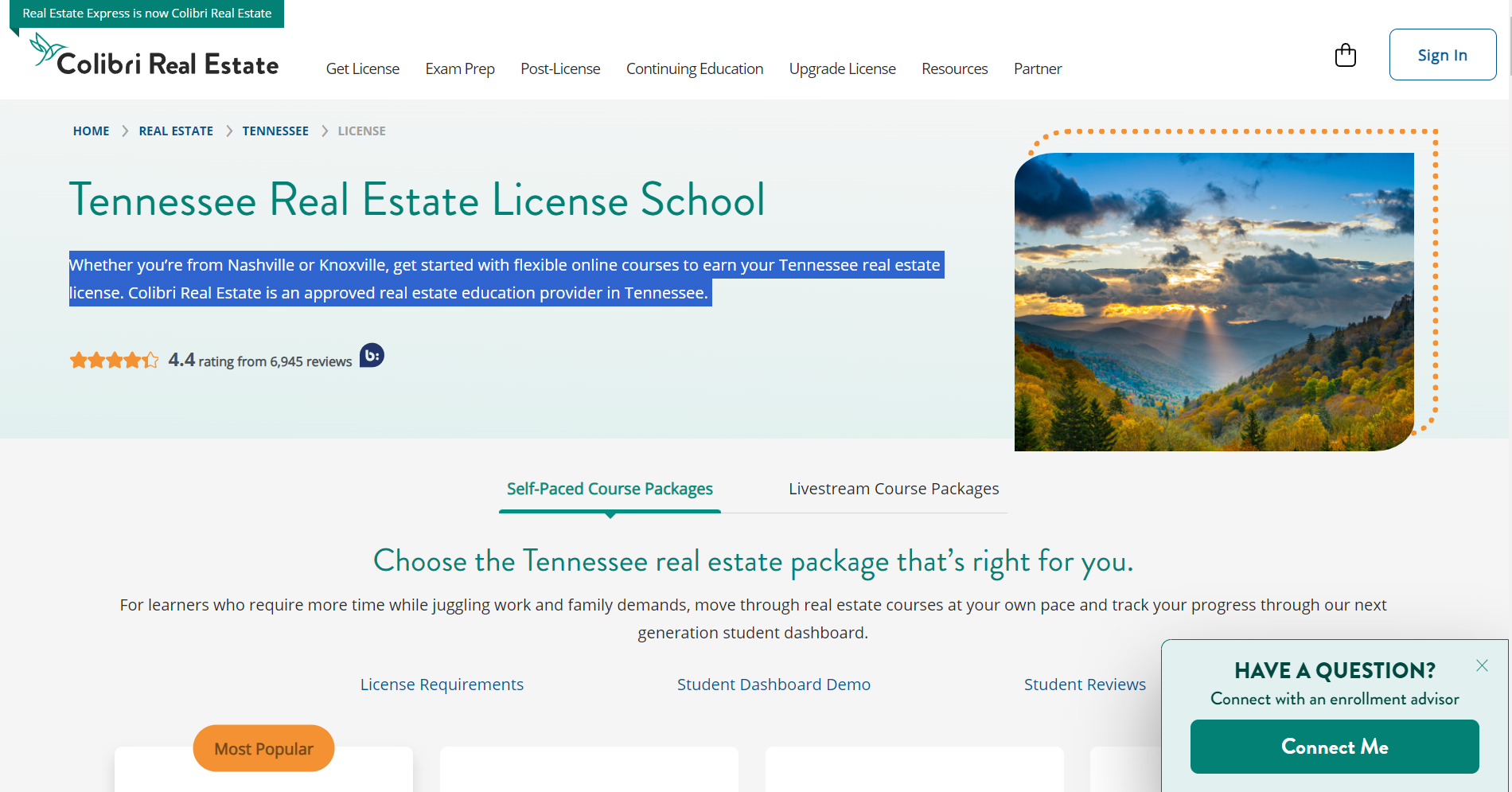 The approval of Colibri Real Estate by the Tennessee real estate authorities is a testament to their commitment to quality education. This stamp of approval ensures that students are receiving instruction that meets the standards set by the state, instilling confidence in those who choose to embark on their real estate career through Colibri's platform.
In conclusion, Colibri Real Estate is shaping the way Tennesseans approach real estate education. By bridging the gap between convenience and quality, they are becoming a go-to destination for those eager to join the vibrant world of real estate. Whether you're a seasoned professional seeking further education or a complete beginner, Colibri Real Estate offers a flexible and approved pathway to success in the Tennessee real estate industry.
Kaplan Real Estate Education
If you're looking to start your career as a real estate agent in Tennessee, Kaplan Real Estate Education is more than equipped to show you the way. Known for their innovative course delivery methods and expert instruction, they provide a real estate license program that's completely online, allowing you to prepare for a prosperous career in real estate from anywhere in the state.
What sets Kaplan Real Estate Education apart is their approach to online learning. They're not just providing lessons; they're crafting an engaging and comprehensive experience that focuses on the practical aspects of real estate. This emphasis on hands-on knowledge, combined with the expertise of their instructors, has helped thousands of real estate professionals begin and advance in their careers.

One of the attractive features of Kaplan's program is the flexibility they offer to their students. Upon purchasing a course, students have six whole months to complete it. This timeframe ensures that individuals can move through the material at a pace that suits them without feeling pressured by tight deadlines. It's a thoughtfully designed approach that recognizes the diverse needs and schedules of today's learners.
Kaplan Real Estate Education doesn't just facilitate the beginning of new careers; they invest in the ongoing success of their students. By nurturing a learning environment that emphasizes both innovation and quality, they have positioned themselves as a leading educational provider for real estate in Tennessee.
If you're eyeing a successful career in real estate and are seeking an online platform that aligns with your ambitions, Kaplan Real Estate Education might be the perfect place to start. With their student-centered approach and commitment to excellence, they are not only shaping the futures of individual real estate professionals but also influencing the broader landscape of real estate education in Tennessee.
The CE Shop
Let's explore The CE Shop, a prominent online real estate school in Nashville, Tennessee, that's garnering attention for its innovative and effective approach to real estate education.
One of the standout offerings of The CE Shop is their 90-Hour Tennessee Affiliate Broker Real Estate License Packages. This program is specifically tailored to meet Tennessee's requirements for becoming a licensed real estate agent. It consists of two interactive online courses: a 60-Hour Basic Principles of Real Estate Pre-Licensing Course and a 30-Hour Tennessee Course for New Affiliates. These courses are not just informational; they're interactive, engaging students in a way that enriches their learning experience.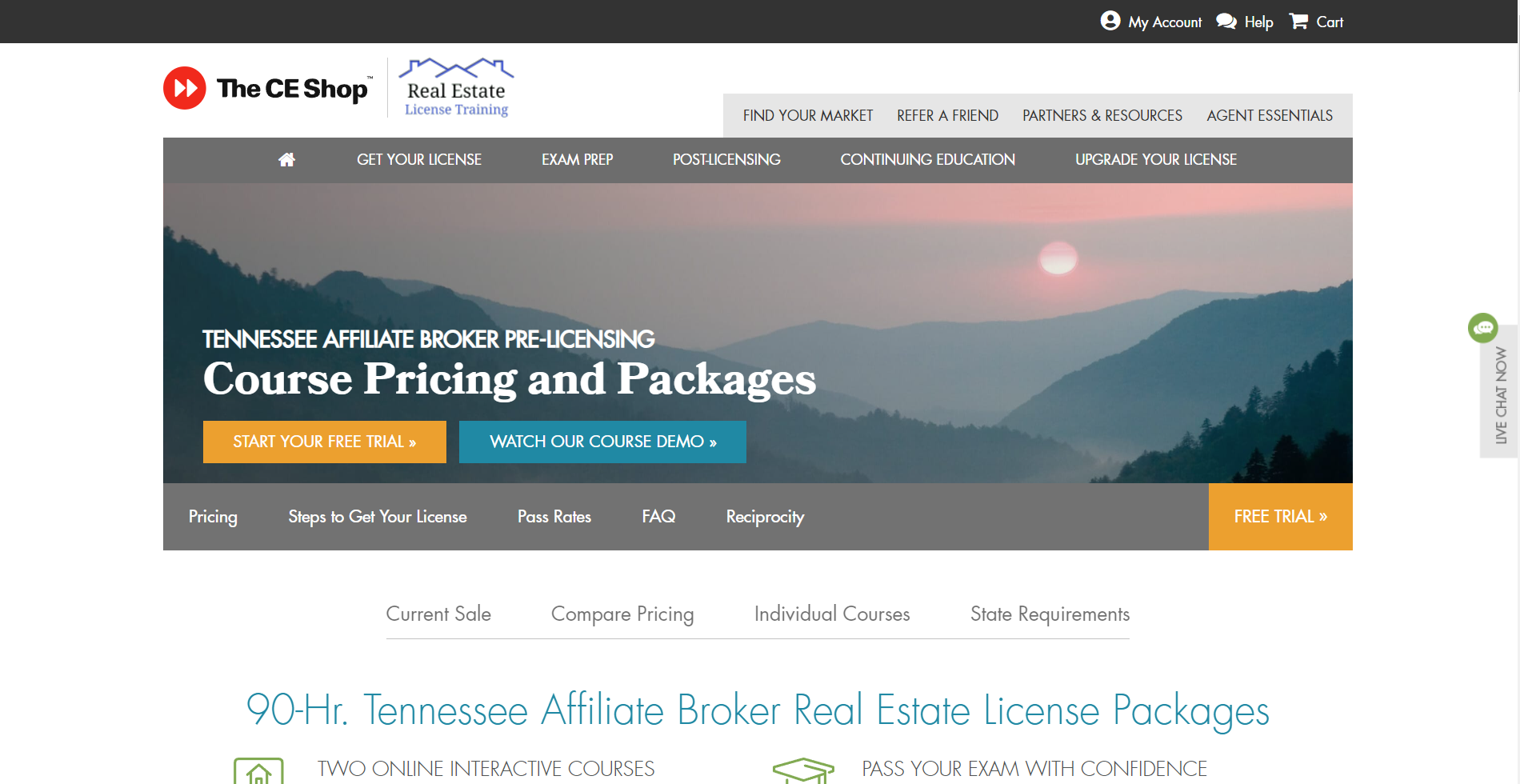 What sets The CE Shop apart is their impressive success rate. Their students have a 64% pass rate, a figure that's 12% better than the national average pass rate of 52%. This notable success rate isn't just a statistic; it's a testament to their quality of education and a strong motivator for those considering where to undertake their real estate studies. With The CE Shop, you're not just learning; you're learning with the confidence that you're more likely to pass your exam on the first attempt.
Student satisfaction is at the core of The CE Shop's ethos. They take great pride in the fact that their students overwhelmingly love their courses. It's not just about the content but the whole learning experience, including features, support, and an intuitive interface that enhances the learning journey.
Perhaps one of the most appealing aspects of The CE Shop's program is the speed with which you can complete your education. If treated like a 40-hour work week, you can wrap up your courses in as little as three weeks. This accelerated path doesn't compromise quality but offers a robust and streamlined route for those eager to dive into their new real estate career.
The CE Shop offers an exemplary online real estate education tailored for aspiring agents in Tennessee. Through a combination of comprehensive course packages, an above-average pass rate, high student satisfaction, and a swift pathway to completion, they provide a compelling option for those seeking to enter or advance in the real estate profession. Whether you're new to real estate or looking to elevate your career, The CE Shop's approach to learning is designed with your success in mind.
Top In-Person Real Estate Schools in Nashville TN
Success Real Estate School
Success Real Estate School stands out for its blended approach to education, offering both traditional in-classroom classes and online courses. This dual modality allows students to choose the learning style that best fits their needs, whether they prefer the face-to-face interaction of the classroom or the flexibility of online study.
In the classroom, Success Real Estate School provides an engaging and interactive learning environment. Students are not only taught by experienced instructors who understand the nuances of the real estate market but also have the opportunity to network and collaborate with fellow aspiring agents. These in-person interactions can be invaluable for building confidence, fostering professional relationships, and gaining insights into real-world scenarios.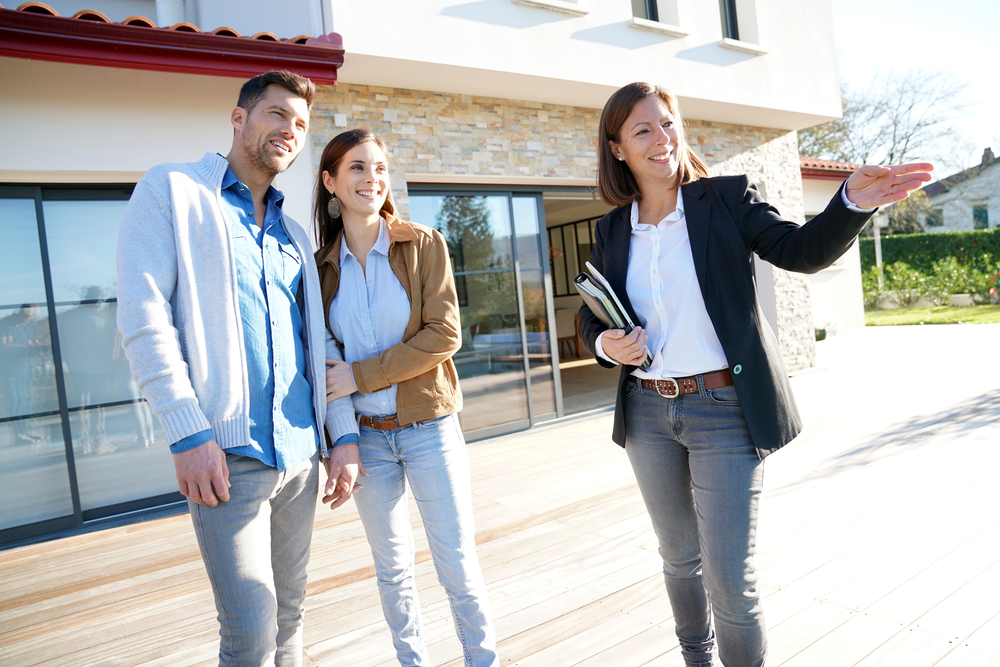 At the same time, for those who need the convenience of online learning, Success Real Estate School offers robust online courses. These are designed to be just as comprehensive as their in-person counterparts, providing students with the flexibility to study at their own pace while still benefiting from expert instruction and support.
What makes Success Real Estate School a choice destination for many is their commitment to not just licensing education but continuous skill improvement. They recognize that the real estate industry is dynamic and ever-changing, and they strive to keep their students ahead of the curve by offering advanced courses and resources.
Since its inception, Success Real Estate School has been synonymous with excellence in real estate education in Nashville. By offering a blend of traditional and online learning, they cater to a wide array of students' needs, ensuring that each individual has the tools and support necessary to succeed.
Success Real Estate School is a beacon for those looking to enter or grow in the real estate field in Nashville. With a reputation for quality education, both in-person and online, they have become a trusted name for many aspiring agents. Whether you're just starting out or looking to enhance your skills, Success Real Estate School's multifaceted approach to education provides a pathway tailored to your individual needs and career ambitions.
Continual Learning Institute (CLI)
Since its inception in 1983, CLI has been at the forefront of real estate education in Tennessee. With courses that are both accredited and approved by the Tennessee Real Estate Commission, they have demonstrated a commitment to quality and compliance, ensuring that students are receiving an education that aligns with the state's stringent standards.
A standout feature of CLI is the flexibility they offer in their in-person classes. Understanding that students have diverse schedules and needs, CLI provides a variety of class times. Whether it's weekend classes for those juggling work commitments, daytime classes for early birds, or evening classes for night owls, CLI's schedule is designed to accommodate a wide array of lifestyles. This flexibility doesn't stop at scheduling; if a student finds they're unable to attend a class, CLI goes above and beyond by offering to reschedule, ensuring that the learning journey continues uninterrupted.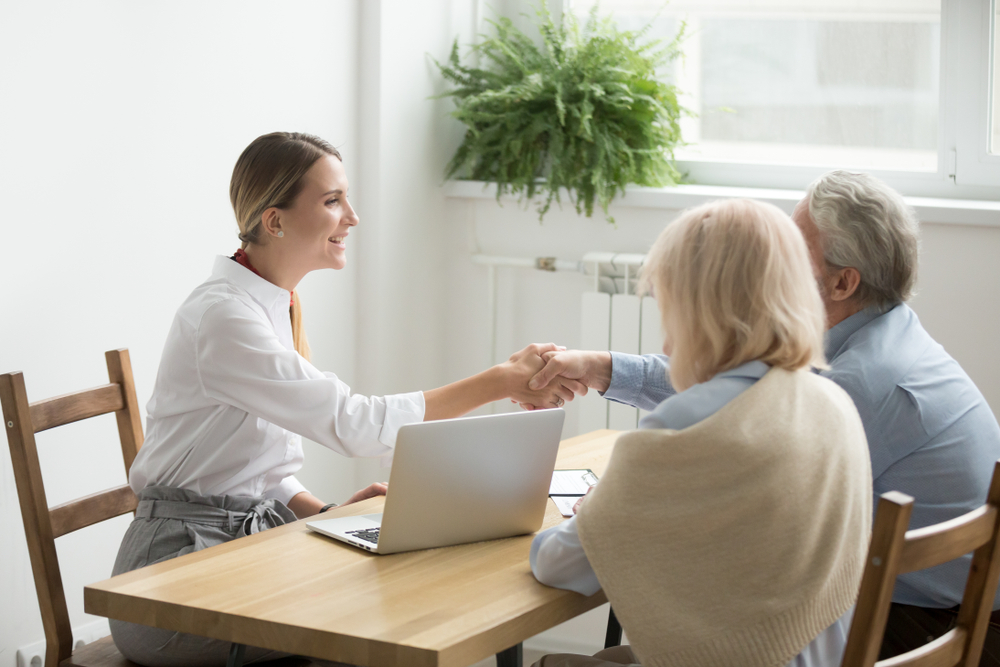 CLI's willingness to adapt and evolve is further evidenced by their expansion into online pre-licensing classes over the past year. This addition to their educational offerings reflects a recognition of the changing dynamics of education and a desire to meet the needs of today's digitally-savvy learners. By blending traditional in-person teaching with online options, CLI provides a comprehensive educational experience that caters to different learning preferences.
The success of CLI's approach is reflected in their longevity and the many real estate professionals who have built their careers with the guidance and support of their courses. The combination of quality, flexibility, and innovation has positioned CLI as a leading institution in Nashville's real estate education landscape.
The Continual Learning Institute stands as a beacon of excellence and adaptability in real estate education. With a history spanning nearly four decades and a dedication to meeting the varied needs of their students, CLI has crafted a learning experience that's both timeless and timely. Whether you're seeking the camaraderie of in-person learning or the convenience of online study, CLI offers a path that's tailored to your unique aspirations in the world of real estate.
Accreditation and Licensing Requirements for Real Estate Schools in Nashville TN
Accreditation is an important factor to consider when choosing a real estate school in Nashville TN. Accredited schools have been evaluated and certified by recognized accrediting bodies, ensuring that they meet certain standards of quality and education. Attending an accredited school not only ensures that you'll receive a high-quality education, but it also enhances your professional credibility. In Nashville, real estate schools must be accredited by the Tennessee Real Estate Commission (TREC) to offer pre-licensing courses. TREC is responsible for regulating and licensing real estate professionals in the state. By attending an accredited school, you can be confident that your education will meet the requirements set by TREC and that you'll be prepared for the licensing exam.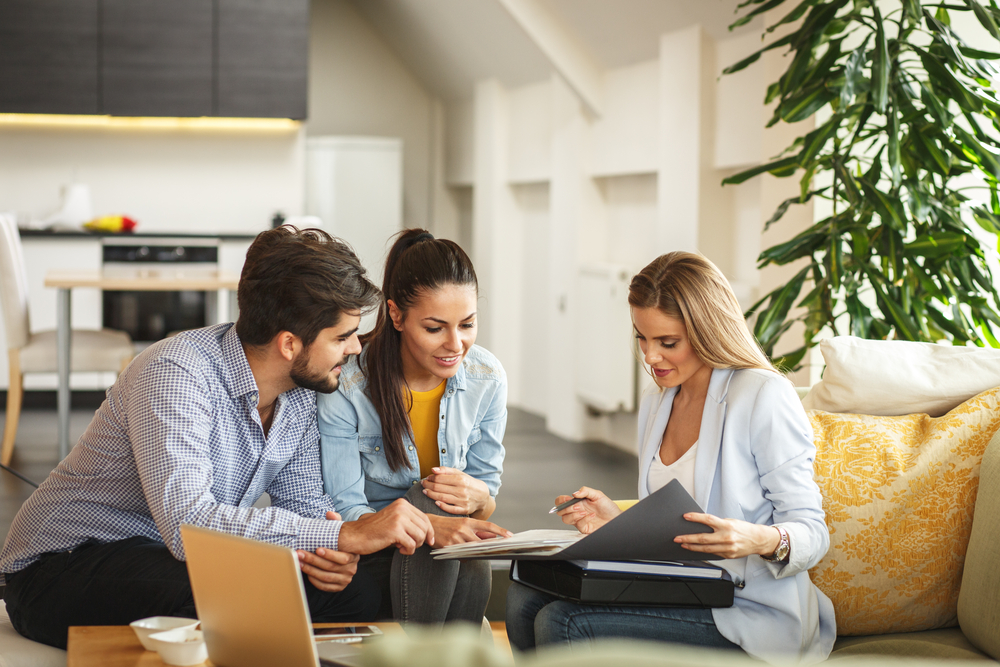 To obtain a real estate license in Tennessee, you must complete 60 hours of pre-licensing education from an accredited school. This education covers topics such as real estate principles, contracts, finance, and Tennessee-specific laws and regulations. Once you've completed the pre-licensing education, you'll need to pass the state licensing exam to become a licensed real estate professional. It's important to note that licensing requirements may vary from state to state, so if you plan to practice real estate outside of Tennessee, you'll need to research and meet the specific requirements of that state.
Curriculum and Course Offerings at Nashville TN Real Estate Schools
The curriculum and course offerings at Nashville TN real estate schools vary, but they generally cover the core topics required for a successful career in real estate. These topics include real estate principles, contracts, finance, property management, real estate law, ethics, and marketing. Real estate principles provide a foundational understanding of the industry, including the different types of properties, property valuation methods, and real estate transactions. Contracts and finance courses delve into the legal aspects of real estate, covering topics such as purchase agreements, lease contracts, mortgages, and financing options. Property management courses focus on the responsibilities and skills required to manage rental properties, including tenant screening, maintenance, and legal obligations. Real estate law courses provide an in-depth understanding of the legal framework governing real estate transactions, ensuring that you can navigate legal issues confidently.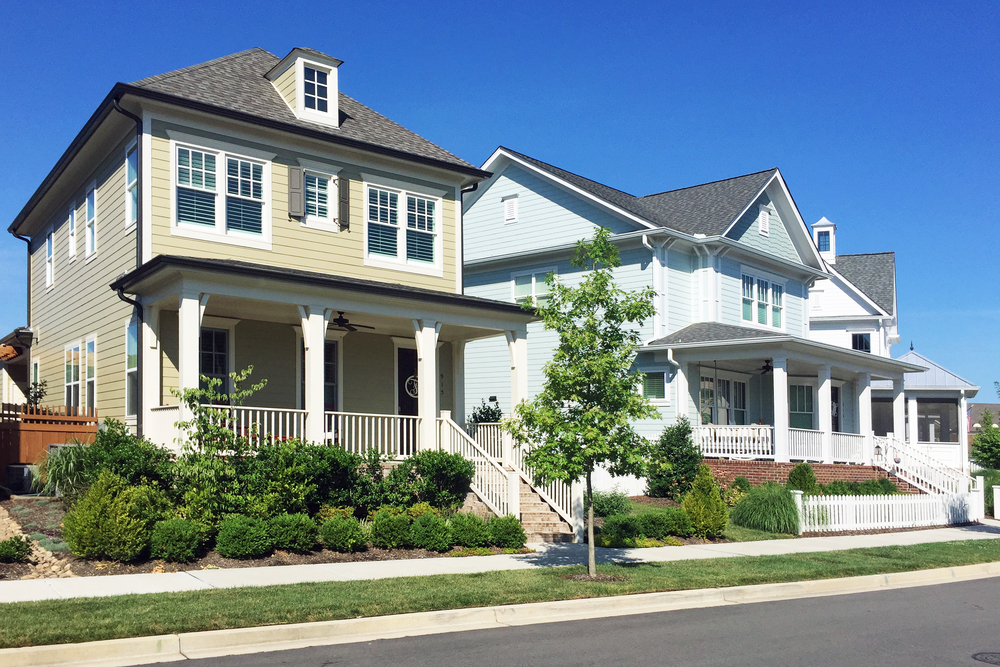 Ethics and professionalism are also emphasized in real estate education, as they are essential for building trust and maintaining a good reputation in the industry. Marketing courses teach students how to effectively market properties and attract potential buyers or tenants. In addition to these core topics, some real estate schools may offer specialized courses or elective options that allow students to tailor their education to their specific interests or career goals. These courses may cover topics such as commercial real estate, real estate investing, or real estate appraisal.
Online vs. In-person Real Estate Education Options in Nashville TN
When choosing a real estate school in Nashville TN, you'll have the option to pursue your education through online or in-person courses. Each option has its own advantages and considerations, and the choice ultimately depends on your learning style, schedule, and preferences. Online real estate education offers flexibility and convenience, allowing you to learn at your own pace and from the comfort of your own home. This format is particularly beneficial for those who have other commitments or prefer a self-directed learning approach. Online courses typically include video lectures, interactive quizzes, and online resources to support your learning. In-person real estate education, on the other hand, provides a more structured and interactive learning experience.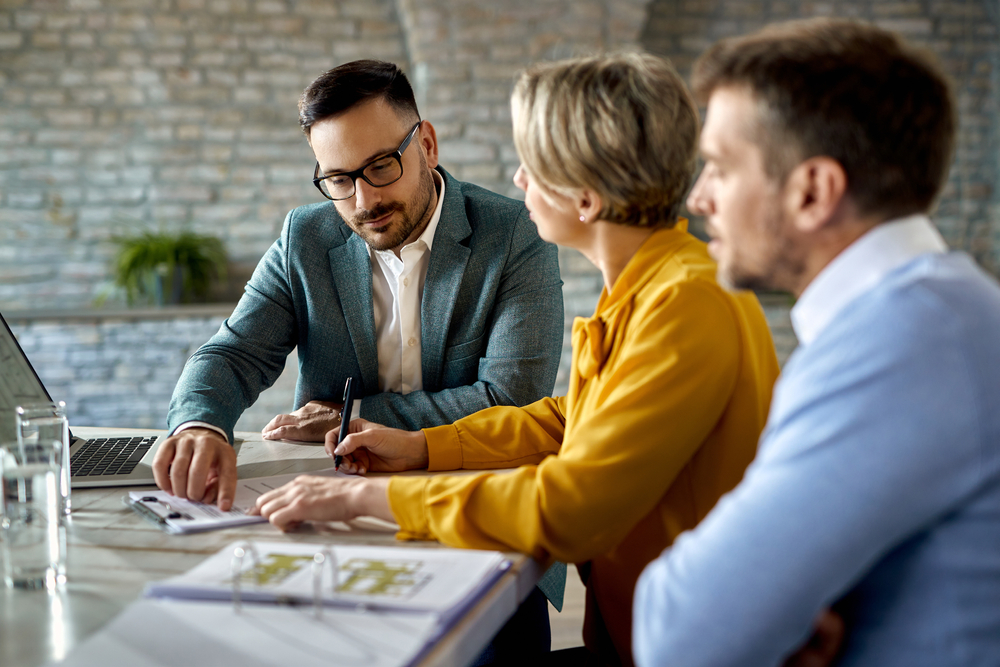 It allows you to interact with instructors and fellow students, fostering a sense of community and providing opportunities for networking. In-person courses often include group discussions, case studies, and hands-on activities to enhance your understanding of real estate concepts. Consider your learning style and preferences when deciding between online and in-person education. If you thrive in a traditional classroom setting and value face-to-face interactions, in-person courses may be the best option for you. However, if flexibility and convenience are important to you, online courses offer the freedom to learn at your own pace.
Reviews and Testimonials of Nashville TN Real Estate Schools
Before making a decision on which real estate school to attend in Nashville TN, it's essential to gather feedback from current and former students. Reviews and testimonials provide valuable insights into the quality of education, instructor expertise, and overall student satisfaction. Start by searching for online reviews of the schools you're considering. Look for reviews on reputable platforms such as Google, Yelp, or Facebook. Pay attention to the overall rating as well as specific comments related to the curriculum, teaching methods, and support provided by the school.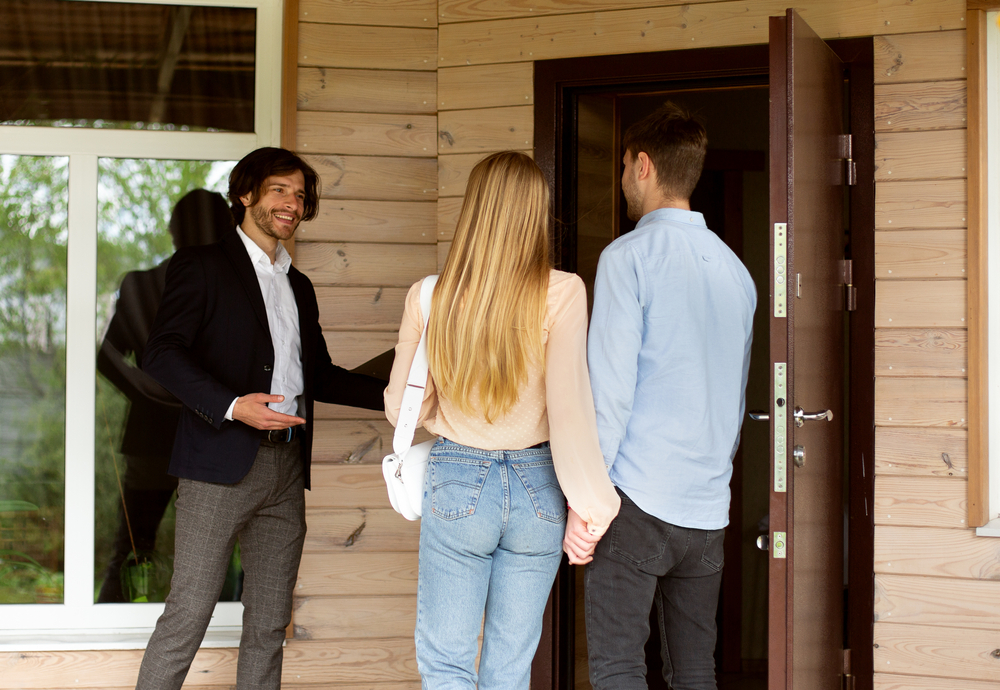 Additionally, reach out to current students or alumni of the schools you're interested in. They can provide firsthand information about their experiences and offer advice on what to expect. Networking through professional real estate associations or online forums can help you connect with individuals who can provide valuable insights. Keep in mind that reviews and testimonials should be considered alongside other factors such as accreditation, curriculum, and licensing requirements. While they can provide useful information, personal experiences may vary, and it's important to make an informed decision based on multiple factors.
Cost and Financing Options for Real Estate Education in Nashville TN
The cost of real estate education in Nashville TN can vary depending on the school and program you choose. It's important to consider the cost alongside the quality of education and the potential return on investment in your real estate career. The tuition fees for pre-licensing courses typically range from a few hundred to a few thousand dollars. In addition to tuition, you may also need to budget for textbooks, study materials, and exam fees. It's important to factor in these additional expenses when considering the overall cost of your education. To make real estate education more affordable, explore financing options that may be available. Many real estate schools offer payment plans that allow you to spread out the cost of tuition over several months.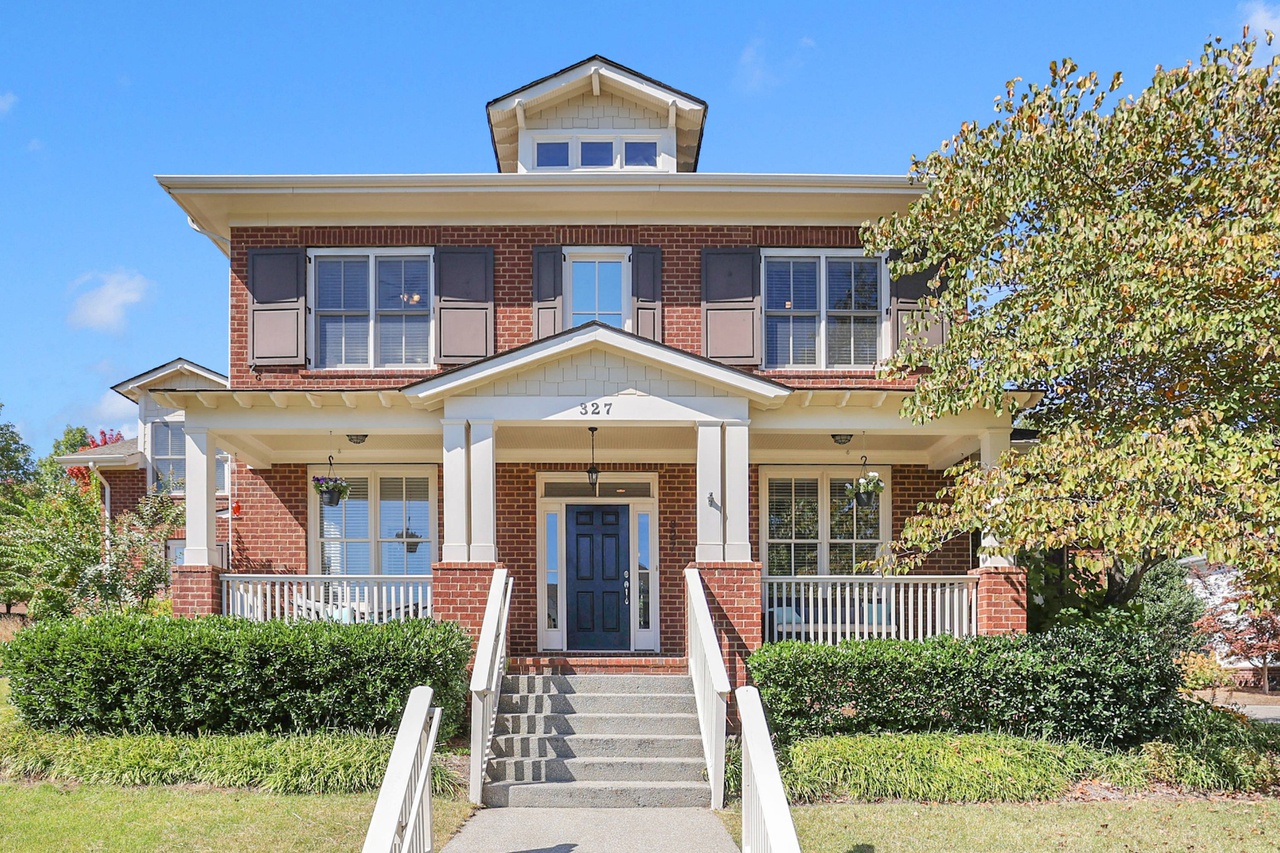 Additionally, scholarships or grants may be available for students who demonstrate financial need or academic excellence. Another option to consider is employer sponsorship. Some real estate companies or brokerages may be willing to cover the cost of your education in exchange for a commitment to work for them upon completion of your licensing. This can be a great way to gain valuable education and practical experience while minimizing the financial burden. Research the cost and financing options of the real estate schools you're interested in, and consider how it fits into your overall budget and career goals. Remember that investing in your education is an investment in your future success.
Continuing Education and Professional Development Opportunities at Nashville TN Real Estate Schools
Real estate is a dynamic and ever-evolving industry, and staying up-to-date with the latest trends and regulations is essential for success. That's why it's important to choose a real estate school in Nashville TN that offers continuing education and professional development opportunities. Continuing education courses allow licensed real estate professionals to fulfill their ongoing education requirements and stay current with industry changes. These courses cover a variety of topics, from updates on real estate laws and regulations to advanced marketing strategies.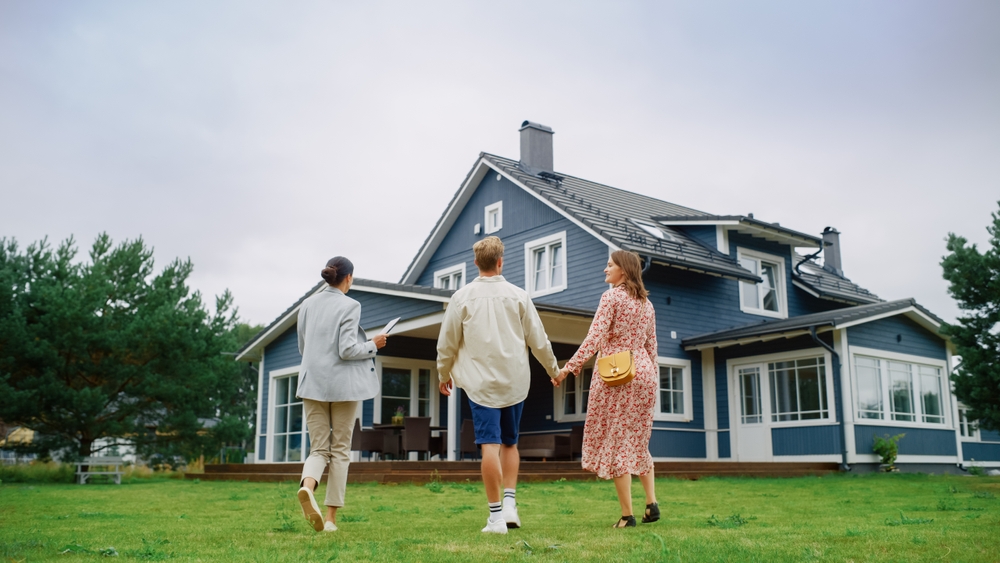 By participating in continuing education, you demonstrate your commitment to professional growth and maintain your license. Some real estate schools also offer professional development programs that go beyond the basic licensing requirements. These programs may focus on specialized areas of real estate, such as commercial or luxury properties, or provide advanced training in negotiation techniques or investment strategies. Investing in professional development can enhance your skills and expertise, opening doors to new career opportunities and higher earning potential. When choosing a real estate school, inquire about their continuing education and professional development offerings. Look for schools tha
Conclusion: Making an Informed Decision on the Best Nashville TN Real Estate School
Choosing the right real estate school in Nashville TN is a critical step in your journey towards a successful career in the real estate industry. By considering factors such as accreditation, reputation, curriculum, and cost, you can make an informed decision that aligns with your goals and preferences. Remember to research each school thoroughly, read reviews and testimonials, and reach out to current students or alumni for insights. Consider your learning style and preferences when deciding between online and in-person education.
And don't forget to explore continuing education and professional development opportunities to ensure your long-term success in the industry. With the right education and training, you'll be well-equipped to navigate the competitive Nashville real estate market and build a thriving career. So take the time to choose the best real estate school for you, and pave your way to a successful future in the exciting world of real estate in Nashville, TN.