How To Choose The Best Listing Agent to Sell Your Home
Posted by Matt Ward on Tuesday, May 18, 2021 at 1:30 PM
By Matt Ward / May 18, 2021
Comment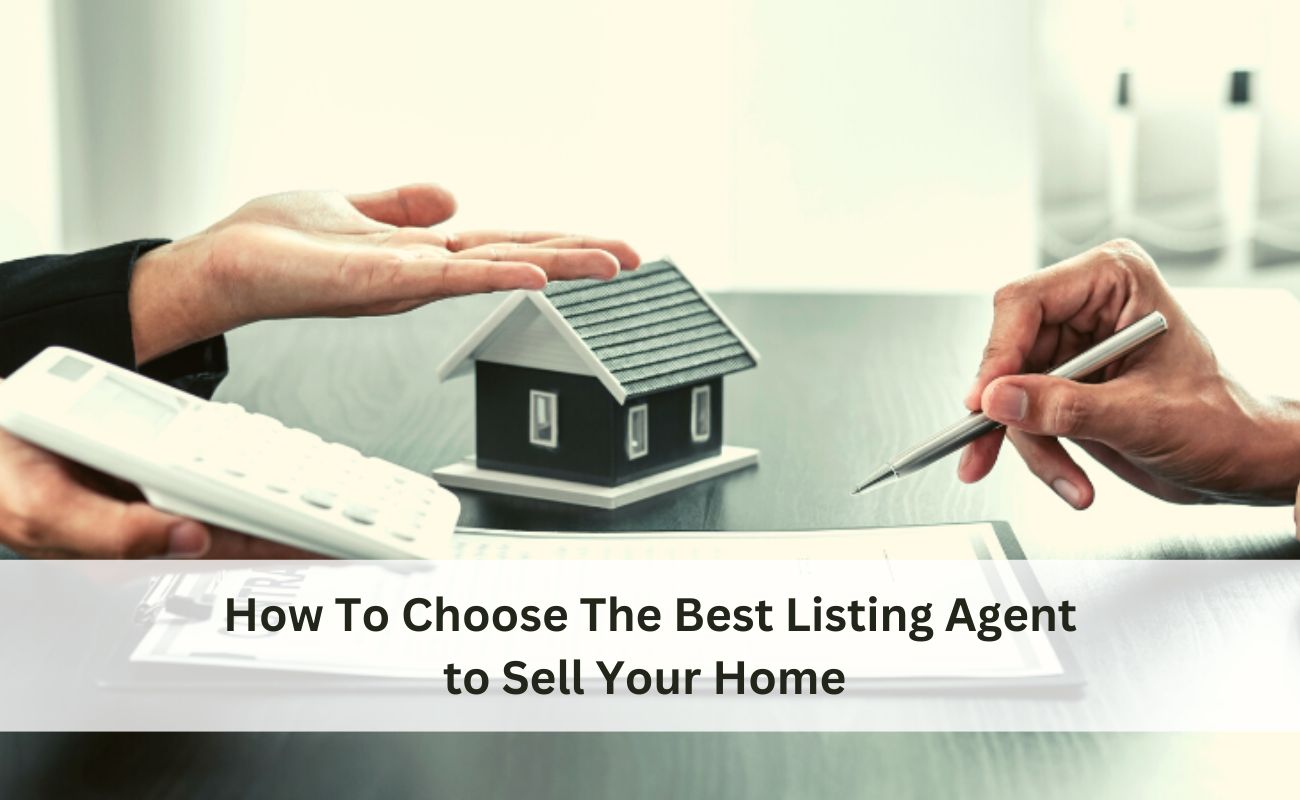 Selling a home is something many people will do at least once in their lifetime. The process consists of many things such as staging the home, making sure it is consistently clean and tidy, finding somewhere to go during showings, marketing the home and much more.
Homeowners will usually enlist the help of a listing agent when they decide to sell their home. A listing agent is a professional who will represent the seller in a real estate transaction. This individual will list the property and ensure the home sells at the wanted price and under the terms that best suit their client.
Benefits of having a listing agent are as follows:
Determine the right asking price for the home being sold
Market and sell the home
Recommend other great professionals
Communicate with buyers and their agents on the seller's behalf
Schedule all showings of the home
Provide professional consultations
When finding the right listing agent for you, there are many factors to consider. Here are our tips for choosing the best listing agent to sell your home.
Choosing a listing agent is an important step for the seller. Questions need to be asked to ensure the perfect agent is found to work with the homeowner and have a successful outcome. Below are the types of questions to be asked:
1. How much can the home sell for?
An important question to ask potential agents is how much they think the home will sell for. Homeowners looking to sell their home will want to ask this same question to a handful of agents to get a feel for the answers that are being provided. If a person asks 4 agents how much the home will sell for and 3 say $450,000, but the 4th agent says $600,000, the seller needs to think about why only one agent suggested such a high selling price.
Some agents may throw out a high bid to attract business, but this may cause the seller to lose potential buyers. If buyers don't think a home is worth such a high asking price, they will steer clear, which in the end isn't ideal for the homeowner selling. If this happens, chances are the price will need to be lowered to attract potential buyers, however, there will be a number of showings missed due to the price being too high to begin with.
2. Do they have a speciality?
There are many different types of homes on the market: condominiums, townhouse complex, side by side duplex, stacked duplex, single standing home and more. There are also different demographics in certain neighborhoods. People can find neighborhoods that are mainly full of young working families or communities geared towards seniors. There are even neighborhoods to be found that are filled with college and university students if you are in a college/university town.
An agent who specializes in condos can probably still sell a single-detached home. However, they may not be geared up to do their best job. For the best possible outcome, or close to it, hiring a listing agent who specializes in the type of home that is being sold is ideal.
3. Is this a full-time job?
Listing agents and all agents in the field of real estate may use this as a side job. This isn't to say they aren't good at their job, however having someone who can be strictly focused on selling your home may be the more ideal situation. Working with a part-time listing agent may be something the seller is interested in. It is important to assess the situation, know everyone's goals, and the homeowner do what is best for them.
4. How will the home be marketed?
The homeowner should think of themselves as a teacher for this question and grade the agents on their responses. Marketing the home should include more than having an open house, putting the for sale sign up and putting out an ad in the local newspaper. Some key answers to look for when asking how the home will be marketed should include some of the following:
Social media campaigns
3-D tours
Professional photos of the home
Agent's local MLS
Print advertising materials ready to be distributed
Marketing is an important step of the home selling process. Ensuring a listing agent knows how to properly market to the targeted audience is crucial.
5. Any big changes within the last five years?
When asking a potential agent this question, the real answer that is wanted has to do with technology. Hearing a person discuss the introduction to new social media platforms, and the popularity of social media ad campaigns is a big thing to listen for.
Are they discussing the success of website tours and how a smartphone is now always attached to the hip? If an agent isn't up to date with the latest trends, technology and the happenings of social media, it could hurt the seller. An agent may be unsuccessful with hitting the target audience that could be interested in purchasing the home that is going on the market.
6. How many homes does the agent have on the go?
Knowing this can help a homeowner wishing to sell determine which agent to go with. Having no current clients can be a red flag. However, having 12 or more clients on the go may also be something to steer away from. Having a number of clients isn't necessarily a negative thing; however, if a seller is looking to have all the attention focused on their home, having an agent with fewer homes may be beneficial.
It is hard to determine a good number of clients to have at once so it is worth having a conversation with a few agents as well as others who have sold their home. Having plenty of discussions can help decide a happy medium for everyone involved in the selling process.
7. What is expected of the homeowner?
Don't be shy to ask this question. It is a great question that shouldn't go unanswered. Listen for the type of answer that would be said by someone looking at the house. An agent should tell a seller to stage the home and keep it clean and well maintained.
More things that can be expected is to put on a fresh coat of paint and leave the home empty of habitants during showing times. Having the backyard, as well as the front yard, staged can be important. Especially during months of blooming flowers. A potential agent will also tell the homeowner to ensure any mess a pet may leave in the yard is to be cleaned up at all times.
The above expectations is why having an agent that thinks like a buyer is great to have as a representative.
8. What makes the listing agent good?
During an interview question such as, "What makes you a good fit for this company?" are asked. It is this same question that should be asked while looking for the right agent. If the individual can sell themselves and make the seller want to pay them their hard earned money, they can for sure sell a house.
Having someone give a weak answer could just be that they are intimidated or caught off by guard, but it is important to take note because this may not be the right agent to hire.
9. Commission rate
Red flags such as a lower than usual commission rate is something to keep an eye on. Business owners are always competing with each other which will often lead to finding a better price elsewhere. However, if there is an agent with a very low ball commission there could be a reason for this. Some of these reasons may include:
The only way to compete as nothing else about them and their business stands out
Desperate for clients
They can't negotiate for themselves
If somebody who is about to sell a home can't negotiate for themselves, it shouldn't be expected of them to negotiate while selling a home; negotiating is crucial for real estate. There are often reasons to be desperate for a client such as having a bad reputation of selling homes. A bad reputation can come from bad business practices, not selling a home for what it is worth and having clients lose money, not knowing how to market properly, and more.
If someone comes across an agent with an overly low commission rate, it is important to do research and see how many homes have sold under them in the last year.
Odds are the person with a low commission rate will have the house on the market longer, with a low ball offer. Going with an agent with a regular commission is highly advised.
10. Reviews?
Asking for reviews from past clients isn't unacceptable. There are an abundance of reviewing websites for the general public to use that include Yelp, Google reviews, or an old fashion way such as calling past clients and having a conversation. If any potential agent is hesitant to provide these, there is probably a reason. Poor attitude, unfriendly, not able to sell a home quickly, or giving clients unprofessional guidance are just some of the things that can lead to poor reviews.
11. Who is dealing with the property
As a seller, knowing who is handling personal property is important. Asking the potential agents who are handling personal property and showings can help determine who would be a good fit. Is the seller ok with having an assistant go in and handle these types of things, or maybe the seller is only comfortable with having the agent do this. Both options are ok however it is important for the seller to know which option best suits their needs and feelings.
Finding the right listing agent to sell a home is crucial for success. Having an agent who knows the ins and outs of real estate and selling homes is important. Look for an individual who isn't shy, but at the same time, isn't too pushy as this can push away potential buyers. Ensuring the listing agent has a reputable name and knowing exactly what the homeowner is paying for is important. Finding out how the home will be marketed and what is expected of the seller are all critical pieces of information.
Asking the right questions is key when finding an agent to make the home selling process successful and painless. Once the relationship is built between seller and agent the home can be put on the market and the journey can begin!
Remembering that selling shouldn't be an extremely stressful time in one's life is important. If an agent is making the time stressful and almost unbearable, it might be time to find another agent. It can be a daunting process, but with the right agent making sure the seller is in good hands, everyone will be happy! Enjoy this new journey, it will be over almost as quickly as it began.