8 Things to Consider When Buying A New Construction Home
Posted by Matt Ward Website on Wednesday, May 5, 2021 at 11:40 AM
By Matt Ward Website / May 5, 2021
Comment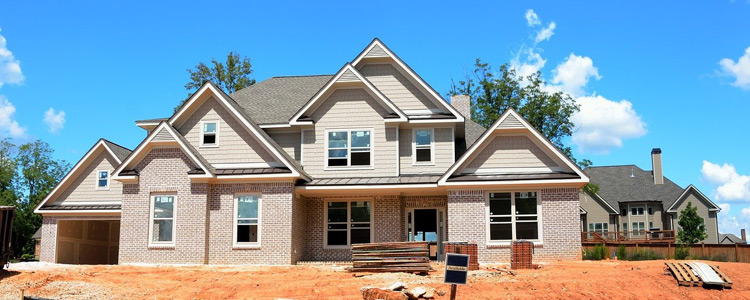 Many factors go into the decision to buy a new construction home versus a pre-existing property. From timelines to budgets, as well as wants and needs, there is considerable thought that happens before one decides to build.
View All New Construction Homes for Sale in Nashville, TN >>>
Don't put your thinking caps away just yet! Now that the decision is made, there are many more things you will have to consider and research in order to make the process a smooth one from start to finish.
Below we cover a handful of the most important steps of the new construction purchase process.
You may be thinking, "Why would I need a realtor for a new build?". Well, the truth is, you technically don't; however, it would be downright crazy not to. Have you ever walked into a model home? Notice a friendly agent offering to show you around or give more information? Well, that is the seller's realtor or sales representative, and they work solely on behalf of the builder. It would only make sense that you, too, would have a knowledgeable and experienced agent on your side.
In most instances the seller, or in this case, builder, is responsible for paying commission, so not only is it extremely helpful to have your own realtor - it is also free.
Step 2: Choose a builder:
Choosing a builder may seem like a daunting task; however, with a little bit of research, you should be able to quickly narrow down the options.
Research online: First, check out the available builders in your community. Once you have compiled a list, you can view their websites, check out available house plans/layouts and read through reviews and testimonials.
Speak with family & friends: Ask friends or family who have built in the area their experience with builders you may be considering. Ask for honest opinions and if they would recommend them.
Meet in-person: With a shortlist in hand, meet with prospective builders in person. This will allow you to see how they interact with clients and staff, and it will give you an excellent opportunity to ask all the questions you may have.
Step 3: Organize your financing:
Unless you are able to pay the builder in cash, you will need to arrange the appropriate financing to cover the cost of the home build. You will need to do this through a mortgage broker or lender, such as a bank or financial institution. Much like a builder, you will want to do some research to find out which company is going to not only approve your financing but also offer the best available terms and rates.
It is important to note that not all lenders provide mortgages for new construction homes as they do differ from a traditional or standard mortgage. Instead of just receiving all the money as a lump sum and paying it upon closing, construction mortgages are dealt with in "draws" and are paid out slowly throughout the build. After the completion of the home, these loans will become standard mortgages.
Step 4: Settle on a community:
With the first three steps in place, you are now free to find the perfect community for your new home. Many times, builders have a number of developments or neighborhoods in which they are currently building that you may be able to choose from.
It would be a great idea to visit each neighborhood individually taking your time to drive or even walk through the area. Some things you may want to make a note of include:
What is the traffic like?
Where is the community in relation to schools/jobs/activities?
Is the neighborhood near completion?
If not, what are the builder's plans for the community?
Will there be amenities?
Once the neighborhood is chosen, the lot also needs to be specified. There are a few things to consider before this choice such as the size, configuration, and positioning. Another important note to make is the orientation of the house. Will it face east and enjoy a daily sunrise? Or would you prefer west towards the sunset? Beyond the beautiful view, this can make a difference when it comes to temperature, i.e., the sun beating in the main window during the summer months.
Step 5: Choose a home:
Most builders, with the exception of custom builders, will offer buyers the choice of a select number of homes. These homes are offered in collections and can range in size and style depending on the community. After viewing your options, you will be able to select the house that best suits your lifestyle.
While it varies from builder to builder, most times there is little, if any, wiggle room when it comes to customizations- especially the exterior. Outside of cosmetic options, generally speaking, home specifications are decided based on the overall layout of the neighborhood.
Step 6: Choose your standard options:
Once you have settled on the exterior and housing style, that is when the fun - or stress - depending on how you look at it begins. Buyers will have the ability to choose colors, finishes, countertops, cabinetry and more. Depending on your builder, flooring options can range from builder-grade carpet to hardwood or tile.
It is essential to remember builders only have a set number of choices which typically are the most cost-effective. Having to appeal to the masses, most of the options are neutral in color and "middle-of-the-road" as far as cost and style go. While this may suit many buyers, which was the idea, after all, the next step is where you can mix it up!
Step 7: Choose your upgrades:
If you decide you want to stray away from the standard set of choices as provided by the builder, you are generally more than welcome to do so as long as you are ok with the additional cost. At this point in the process, buyers are able to do the majority of their customizations which typically include upgrading the flooring, light fixtures, appliances, countertops and designer touches.
While it might be easy to get caught up in the design portion of the build, it is essential to remember that not every upgrade is worth the investment. Unless this is your forever home and money is not an issue, some features may seem like a great idea; however, do not provide any return on investment when you choose to sell. At this point, many buyers like to have their realtor accompany them and explain what typically is deemed a valuable investment and what is not.
Step 8: Closing the deal:
After these steps are completed, there are only a handful of things to be finalized before the buyer is ready to move into the property. Before the ownership of the house can officially transfer from builder to buyer, there are few more things to accomplish.
Generally, at the beginning of the building process, buyers will have met with the bank to sign preliminary paperwork to allow for the "construction draws" on the mortgage. At this point, final paperwork might need signatures.
An inspection and final walk-thru are both necessary, even in the case of a new build. Buyers will have the opportunity to raise any issues with the builder before the deal closes, which tends to put them in a better position to negotiate a solution.
The buyer will want to set up all appropriate accounts and insurance necessary.
There will be a meeting with the appropriate lawyer to sign all necessary closing documents, which should also include builder warranty paperwork.
While no one wants to deal with a delay in closing, sometimes things happen outside of the builder's control that will slow down the build. If this is the case, buyers may need to prepare themselves to arrange interim housing, especially if they are selling a home in order to move into their new construction property. Typically, a builder will have a good idea of the timeline and how things are progressing well before the scheduled closing date, allowing buyers plenty of time to arrange accommodations.
Finally, once the deal is closed and the house is officially built and in your possession, all that is left to do is move in! Whether buying your first house as an independent single, a young couple planning to fill with a family, or empty nesters ready to settle into retirement, moving into a new construction home a feeling like no other!