Buying a Home in West Mead: Navigating Nashville's Market
Posted by Matt Ward on Thursday, June 29, 2023 at 8:14:05 AM
By Matt Ward / June 29, 2023
Comment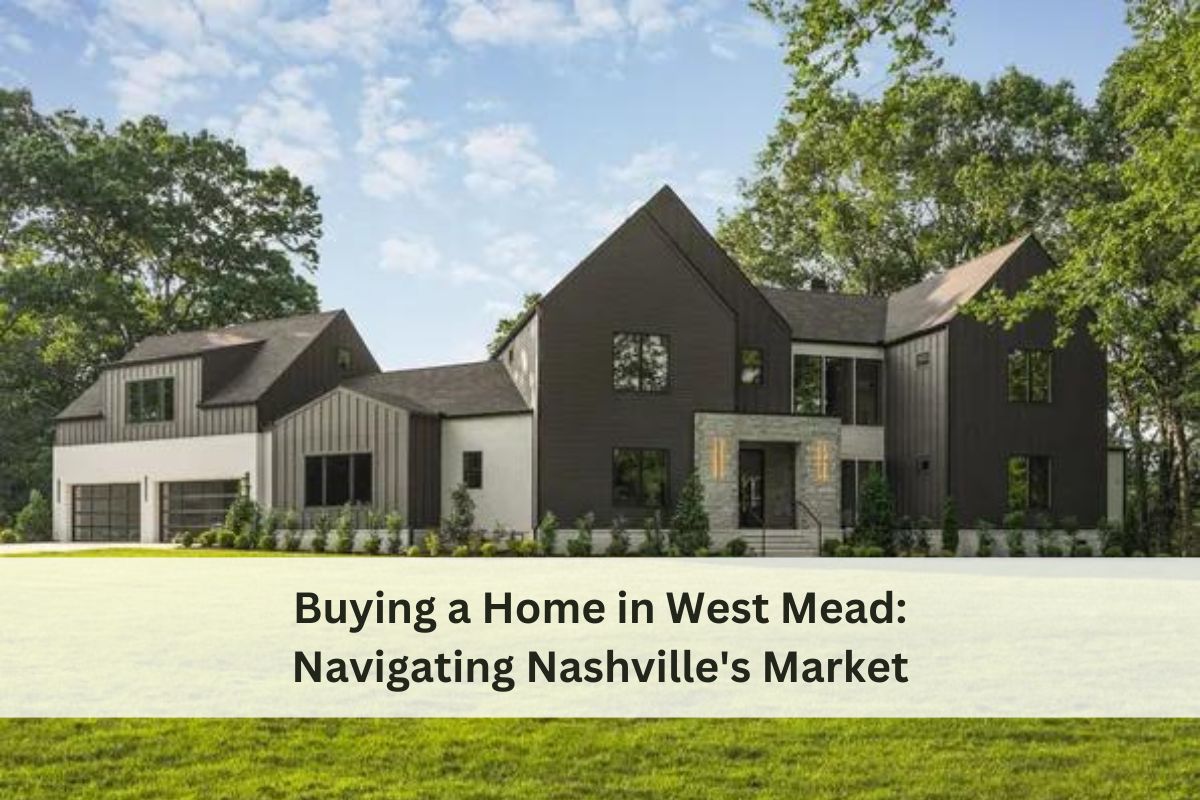 Homeownership is an integral part of the quintessential American dream and there's no place where this dream shines brighter than in West Mead, Franklin, Tennessee. Known for its tranquil ambiance, rich historical background, and welcoming community, it's no surprise that many find the allure of West Mead irresistible. However, the journey towards acquiring your dream home can be intricate, demanding, and overwhelming. This is where we step in to make the voyage smoother and more enjoyable.
Welcome to our comprehensive guide on buying a home in West Mead, Franklin, TN. Whether you're a first-time home buyer or a seasoned property investor, this blog post is designed to offer valuable insights about this charming neighborhood. We will take you on a virtual tour of West Mead, highlighting its unique features, local amenities, the property market, and even providing useful tips to help you navigate the real estate terrain.
As you read, you'll discover why West Mead, with its picturesque landscapes, top-rated schools, and tight-knit community, has increasingly become a preferred choice for home buyers. Get ready to dive into this hidden gem of Tennessee, where the air is fresh, the people are friendly, and a home might just be waiting for you around the corner.
So, are you prepared to uncover the wonders of West Mead, Franklin, TN? Then, let's get started on this exciting journey of discovery. After all, your dream home might be just a few scrolls away. Welcome to West Mead – a place where dreams come home to roost.
West Mead Homes
West Mead is characterized by an interesting blend of architectural styles that exude charm, comfort, and sophistication. The homes here are mostly single-family residences that beautifully capture the essence of the southern lifestyle.
The majority of homes in West Mead were built from the late 1990s into the early 2000s, a period marked by an upsurge in construction and urban development in Franklin. This was when notable builders such as Jones Company and Southern Land Company made their mark on the neighborhood, setting a high standard for quality, design, and craftsmanship. These companies are celebrated for their attention to detail and their ability to create homes that harmoniously blend with the natural beauty of the surroundings.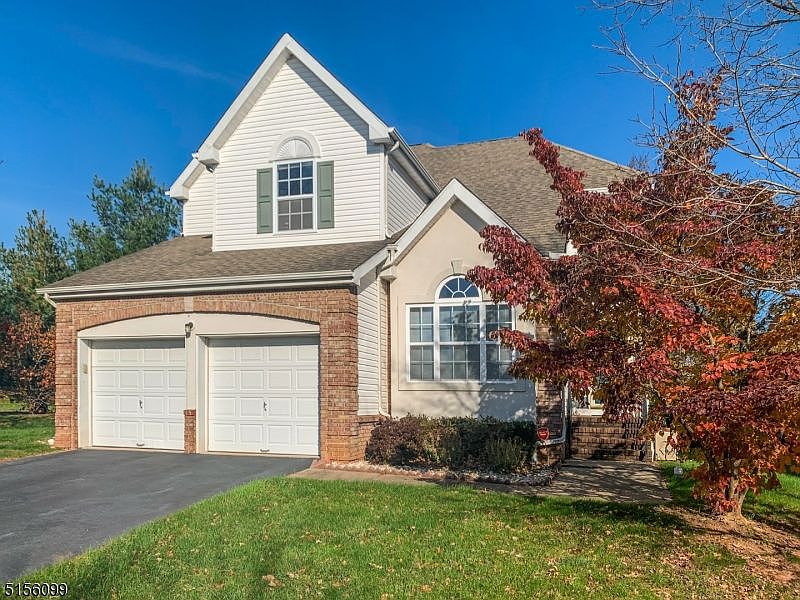 The homes in West Mead typically range in size from about 2,500 to 4,500 square feet, offering generous space for families of different sizes. These homes come in a mix of traditional and contemporary designs, with most featuring three to five bedrooms and equally comfortable numbers of bathrooms. The majority of homes offer open floor plans, expansive master suites, gourmet kitchens, and outdoor living spaces - a testament to the area's commitment to comfort and convenience.
In terms of style, homes in West Mead reflect a captivating mix of traditional, ranch, and craftsman styles, further enhanced by luxurious amenities and modern finishes. Homeowners enjoy spacious lawns, mature landscaping, and in many cases, scenic views of the surrounding natural beauty.
As for the number of homes, West Mead is a relatively cozy neighborhood, with around 500 homes. This ensures a tight-knit community where neighbors know each other, and there's a genuine sense of camaraderie. Whether you're looking for a cozy ranch-style house or a more expansive modern dwelling, West Mead has something to offer everyone, promising a blend of luxury, comfort, and a serene ambiance that makes the experience of home ownership truly rewarding.
Regardless of the size or style you prefer, one thing is certain: in West Mead, every home exudes a unique charm, making this quaint neighborhood in Franklin, TN, a coveted place to settle down. The homes here are more than just structures - they are sanctuaries where memories are made and life is lived to its fullest.
Similar Communities
As one delves into the charm of Franklin, TN, it's apparent that West Mead is not the only neighborhood offering a captivating blend of comfort, convenience, and luxury. There are several other communities nearby that mirror West Mead in terms of price point, construction, and lifestyle.
First on our list is Fieldstone Farms. This neighborhood, like West Mead, showcases a range of single-family homes built from the mid-1990s to early 2000s. Homes here are beautifully designed with floor areas that typically range from 2,000 to 4,000 square feet. The community offers several amenities, including walking trails, swimming pools, and tennis courts. Its welcoming ambiance and competitive price point make Fieldstone Farms an attractive choice for home buyers.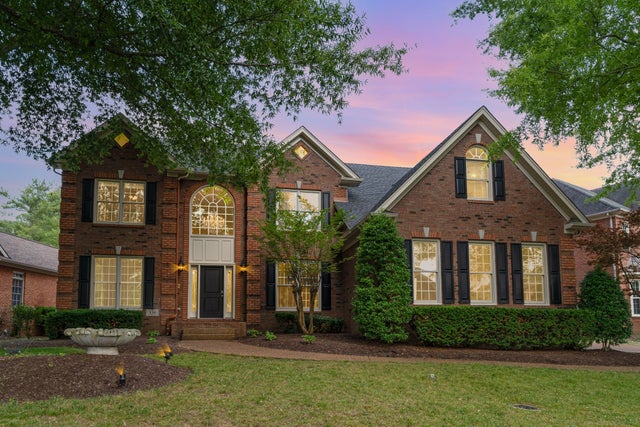 Next, we have McKay's Mill, another sought-after neighborhood known for its well-built homes, recreational amenities, and convenient location. The homes in this community mirror the charm and comfort of West Mead residences, with sizes ranging from 2,200 to 4,000 square feet. Like West Mead, the majority of homes here were constructed in the early 2000s by respected builders, ensuring quality craftsmanship and attention to detail. McKay's Mill also shares a similar price range with West Mead, making it an attractive alternative for prospective home buyers.
Sullivan Farms is another neighborhood that deserves mention. Known for its traditional and craftsman-style homes, this community offers properties that range from approximately 2,000 to 3,500 square feet. The homes were built mainly in the late '90s and early 2000s and offer similar lifestyle amenities to West Mead. The neighborhood is surrounded by green spaces and scenic views, just like West Mead, making it a haven for those who cherish a connection with nature.
Finally, Ladd Park is another community that matches the tranquil vibe of West Mead. Its homes, mostly built in the late 2000s, are known for their expansive floor plans and modern amenities. Ladd Park shares a similar price point with West Mead, and its residents enjoy the same type of laid-back, community-oriented lifestyle.
These neighborhoods all share commonalities with West Mead in terms of the construction period, home sizes, and lifestyle. If you're exploring options beyond West Mead in Franklin, TN, these communities offer alternatives that capture the same charm, comfort, and quality of life that makes this region of Tennessee so appealing.
Food Scene
If you're a food lover, you'll be pleased to know that West Mead, Franklin, TN is surrounded by a smorgasbord of dining options that can satisfy any palate. From hearty Southern comfort food to global cuisines, you'll find a range of eateries that add an exciting flavor to life in this charming neighborhood.
For starters, let's talk about Puckett's Grocery & Restaurant. Known for its classic Southern fare, this beloved local spot serves up mouthwatering dishes that speak to the soul. Whether you're craving their signature slow-smoked BBQ or a hearty breakfast plate, Puckett's offers a genuine taste of Southern hospitality. Plus, there's live music on most nights, making it a favorite spot for both dining and entertainment.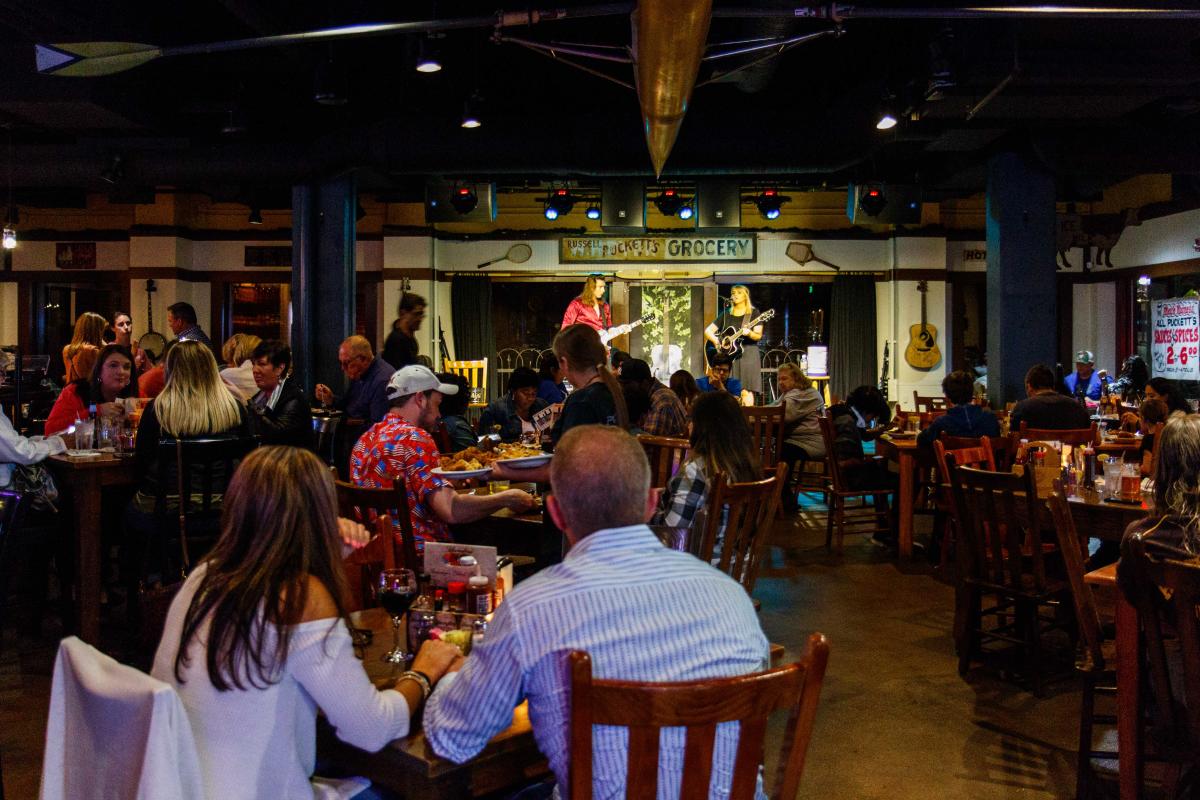 Just a short drive away, you'll find the cool, casual vibe of 55 South. Named after the interstate that connects Memphis and New Orleans, this gem of a restaurant offers a menu influenced by the cuisine along this route. Think spicy jambalaya, fresh seafood, and exceptional po'boys. It's a great spot if you're looking to add a dash of spice to your dining experience.
For the sushi enthusiasts among us, Wild Ginger is a must-visit. This upscale Pan-Asian fusion restaurant serves a variety of dishes, from fresh sashimi and creative sushi rolls to tasty stir-fries and delicious curries. Its sophisticated ambiance makes it an ideal spot for a romantic dinner or a special celebration.
Craving Italian? You won't want to miss out on a meal at MAFIAoZA's Pizzeria and Neighborhood Pub. Known for its authentic Italian pizza and a vast selection of beers, it's a favorite spot for locals and visitors alike.
And let's not forget about Frothy Monkey, a local coffeehouse that serves up more than just excellent coffee. Their menu boasts a range of breakfast and lunch options, from fresh sandwiches and salads to pastries and baked goods. It's the perfect spot for a casual brunch or an afternoon coffee break.
These are just a few of the many culinary delights you'll discover near West Mead. Whether you're a foodie or just someone who enjoys a good meal out, you'll find plenty of options to tantalize your taste buds. Dining out in and around West Mead is yet another aspect of living here that makes it feel like home.
Entertainment
Life in West Mead, Franklin, TN isn't just about picturesque views and serene living. It's also about fun, entertainment, and sporting events that keep the spirit of the community alive. So, let's take a little tour of what the area has to offer when it comes to leisure and excitement.
Just a short drive from West Mead is the renowned Franklin Theatre. This historic venue, which has been a community staple since 1937, regularly hosts a range of performances from live music and theatre to classic movie showings. With its nostalgic charm and modern sound and lighting systems, it offers a truly unique entertainment experience.
For those who prefer a bit of outdoor activity, the Fieldstone Park is a local favorite. Known for its well-maintained soccer and baseball fields, it's the go-to spot for local leagues and friendly weekend matches. And let's not forget the Jim Warren Park, which hosts numerous sports events and tournaments throughout the year. It's also home to the popular Franklin Baseball Club.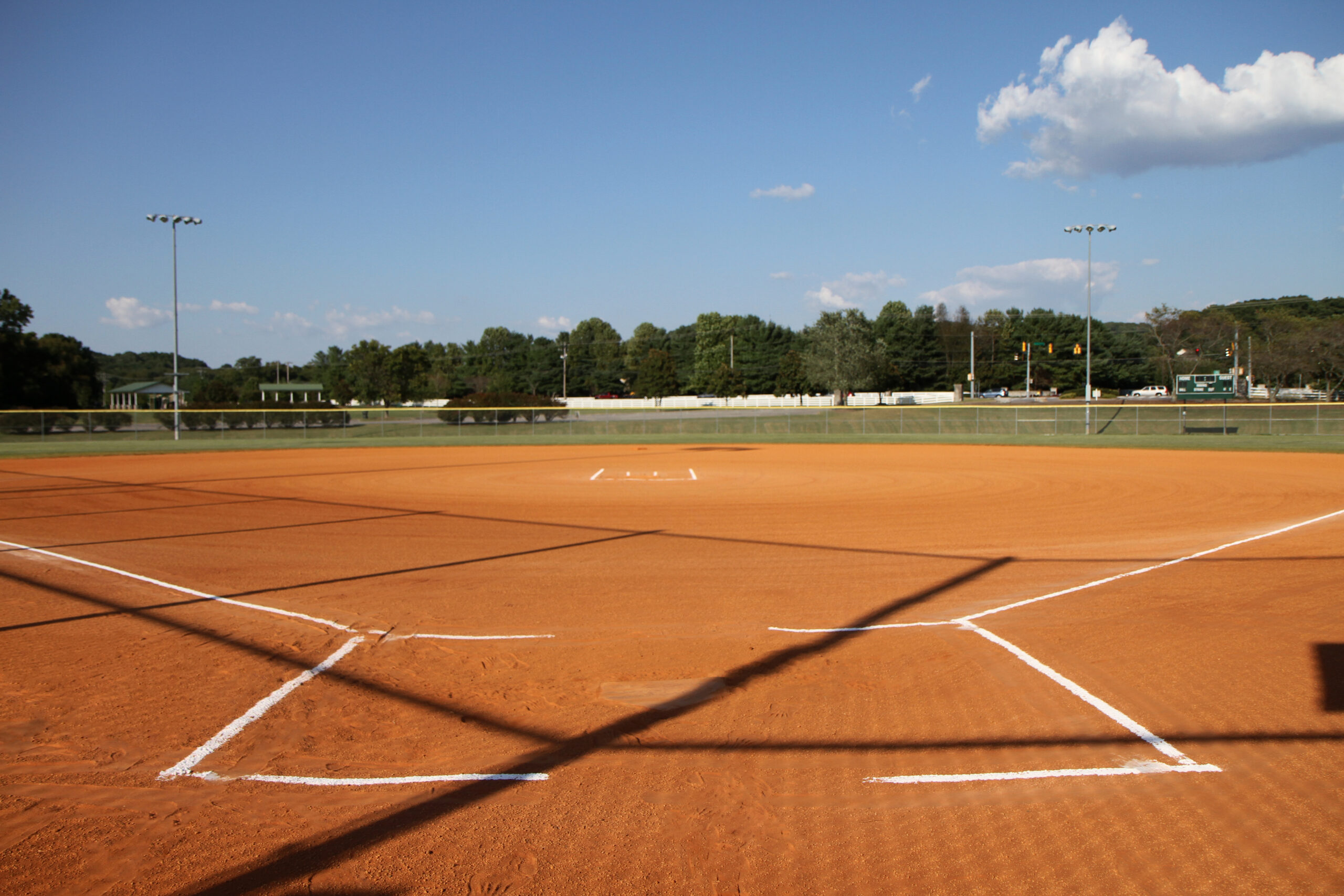 Now, for the golf enthusiasts, you're in for a treat! The Temple Hills Country Club offers a stunning 27-hole golf course that is sure to challenge and excite players of all skill levels. Besides golf, the club also provides tennis courts and a swimming pool, making it a comprehensive sports and recreation hub.
For the music lovers, Pilgrimage Music & Cultural Festival is an event not to be missed. This annual festival attracts big names in the music industry and offers a fantastic weekend of music, food, and arts. It's one of the most anticipated events in Franklin and definitely adds to the vibrancy of the local entertainment scene.
Let's also mention the Leiper's Fork Distillery, just a short trip from West Mead. While not a traditional sporting event, it provides a fantastic, entertaining tour where you can learn about (and taste!) their premium, handcrafted spirits.
Indeed, West Mead, Franklin, TN is not just a place to live—it's a place to thrive. With such diverse entertainment and sporting events close by, residents have plenty of opportunities to engage with their community, pursue their passions, and make lasting memories.
Health and Wellness
For those who value a healthy and balanced lifestyle, West Mead, Franklin, TN has a lot to offer. This charming neighborhood and its surroundings are home to a variety of health and wellness facilities that support physical fitness, mental well-being, and holistic health.
Starting with fitness, there are several well-equipped gyms and fitness centers nearby. Take for instance, the Franklin Athletic Club. This family-friendly facility offers a wide variety of exercise options, from personal training and group fitness classes to racquet sports and swimming. It's the perfect place to stay active and connect with a fitness-minded community.
Outdoor enthusiasts will appreciate the numerous trails and parks around West Mead for jogging, biking, or simply enjoying a leisurely walk. The beautiful Harlinsdale Farm, with its scenic vistas and expansive green spaces, is a local favorite for dog-walking, picnicking, and casual strolling.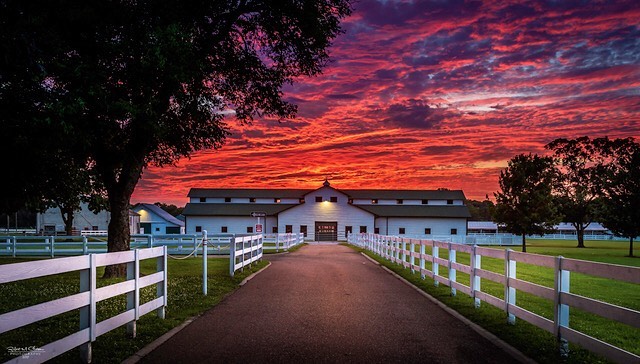 If you're into yoga, there's the Whole Body Yoga Studio, known for its serene atmosphere and range of classes suitable for all levels. Whether you're a seasoned yogi or a complete beginner, you'll find a class that suits your needs.
For those who prefer a holistic approach to health and wellness, the Sanctuary of Franklin is worth checking out. This wellness center offers a variety of services, including acupuncture, massage therapy, and wellness coaching.
Access to good healthcare is also an essential part of a balanced lifestyle. West Mead residents are served by several top-notch healthcare facilities, including the Williamson Medical Center. This renowned hospital offers comprehensive medical services and is recognized for its quality care.
For healthy eating, there are several organic stores and farmer's markets in the vicinity, like the Franklin Farmer's Market. Here, you can get fresh, locally-sourced fruits, vegetables, and other organic produce. It's a wonderful way to support local farmers and ensure you're feeding your body with nutritious food.
In and around West Mead, it's clear that health and wellness are not just buzzwords but a way of life. With so many resources at your fingertips, it's easy to maintain a healthy lifestyle, look after your well-being, and truly live life to its fullest in this welcoming community.
Outdoor Lifestyle
Embracing the outdoors and staying connected with nature is an integral part of life in West Mead, Franklin, TN. This neighborhood and its surroundings boast a variety of parks, green spaces, and outdoor activities that make it a haven for nature lovers and outdoor enthusiasts.
Let's start with Pinkerton Park, one of the most beloved parks in the area. Nestled along the Harpeth River, this park offers lush green spaces, scenic walking trails, and a fantastic playground. It's a favorite spot for family picnics, outdoor games, or simply a leisurely stroll. Plus, there's a pedestrian bridge that links the park to Downtown Franklin, making it a perfect starting point for exploring the area's charming shops and eateries.
Another gem in the area is Harlinsdale Farm. This historic horse farm, now a public park, is a significant piece of Franklin's heritage. With over 200 acres of rolling hills and open fields, it's a picturesque spot for hiking, horseback riding, or simply soaking in the tranquil beauty. Harlinsdale Farm also plays host to various events, including the annual Pilgrimage Music Festival.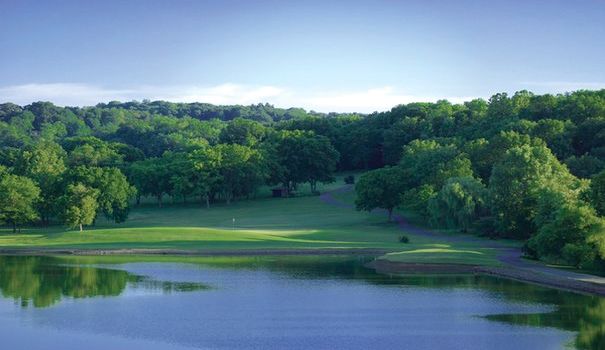 For the avid golfers, the Temple Hills Country Club offers a stunning 27-hole golf course. The course's rolling terrain and meticulously maintained greens provide an enjoyable and challenging experience for golfers of all skill levels.
On the topic of water activities, the Harpeth River provides opportunities for canoeing and kayaking. Local outfitters offer rentals and guided trips, making it easy for everyone to enjoy the calm, scenic river.
And let's not forget the Natchez Trace Parkway. Just a short drive from West Mead, this historic trail offers over 400 miles of scenic beauty, perfect for hiking, biking, or a leisurely drive. With its rich history and abundant wildlife, it's a must-visit for anyone who appreciates nature.
Indeed, the opportunities to enjoy the outdoors near West Mead are bountiful. Whether you're an adventurer, a sports enthusiast, or someone who simply enjoys the tranquility of nature, you'll find plenty of ways to embrace the outdoor lifestyle and soak in the natural beauty of this wonderful area. Living in West Mead offers an appealing balance of comfort, community, and connection with nature that is truly special.
Education
When it comes to education, West Mead, Franklin, TN does not fall short. This community is serviced by excellent public and private schools, ensuring families have a variety of high-quality education options for their children.
On the public school side, West Mead is part of the highly rated Williamson County School District, one of the best in the state. Children in the neighborhood usually attend Grassland Elementary, Grassland Middle School, and Franklin High School. These schools are well-regarded for their dedicated teachers, robust academic programs, and variety of extracurricular activities.
Franklin High School, in particular, is known for its strong college preparatory curriculum and offers numerous Advanced Placement courses. The school also boasts impressive athletic programs and various clubs and activities that cater to a wide array of student interests.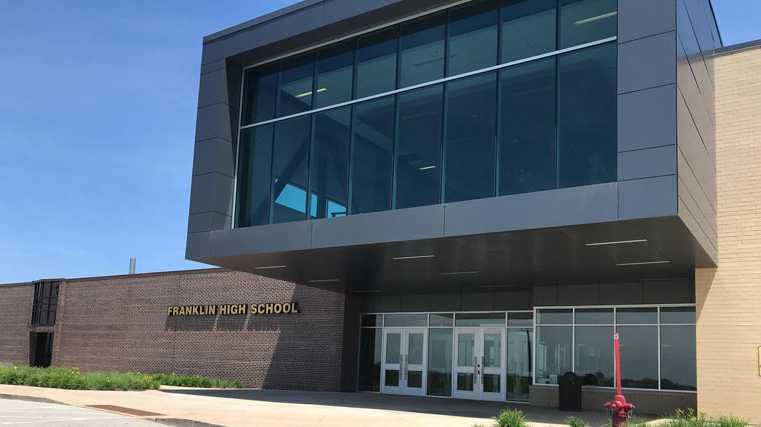 For families interested in private education, there are several esteemed private schools in and around Franklin. Battle Ground Academy is a highly respected K-12 independent school known for its rigorous academics, character-building community service programs, and wide array of extracurriculars. Another option is Franklin Road Academy, a private Christian school that serves students from Pre-K through 12th grade. This school is recognized for its commitment to academic excellence, spiritual growth, and the development of each student's unique talents.
For the little ones, there's the Montessori School of Franklin, which provides a nurturing and engaging environment for children aged 18 months to 12 years. The school follows the Montessori approach to education, emphasizing hands-on learning, self-directed activity, and collaborative play.
In short, whether you prefer public or private, traditional or alternative teaching methods, West Mead and the surrounding Franklin area offer a variety of quality education options to meet the needs of every family. Living in this community means being part of a culture that values education and provides the necessary resources to ensure that every child has the opportunity to succeed.
Shopping and Retail
Whether you're an avid shopper or just enjoy the occasional retail therapy, you'll find a variety of shopping options near West Mead, Franklin, TN, to cater to your needs. From charming local boutiques to expansive shopping centers, the area offers a delightful blend of unique and mainstream shopping experiences.
One of the highlights is Downtown Franklin. Known for its historic charm and vibrant atmosphere, downtown Franklin features a wonderful array of boutiques, antique stores, and art galleries. There's Philanthropy, a fashion boutique known for its stylish clothing and commitment to giving back to the community. And don't forget to check out White's Mercantile, a modern general store offering a curated collection of household items, gifts, and locally sourced goods.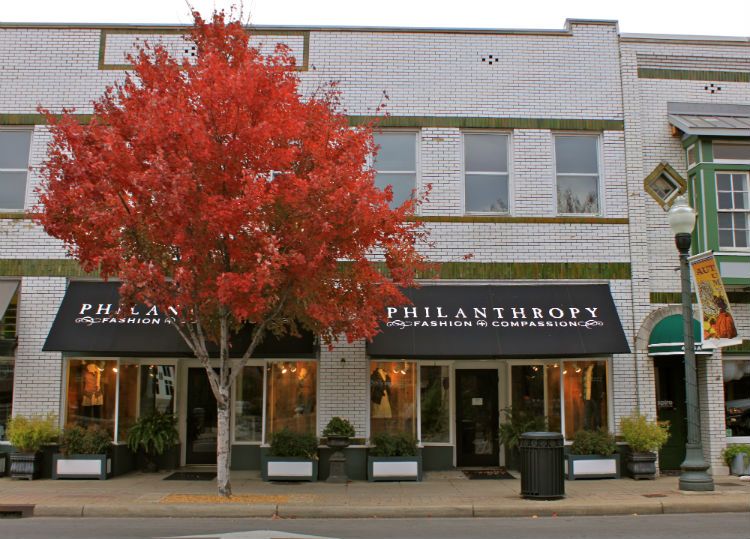 If you're looking for a more traditional shopping experience, CoolSprings Galleria is just a short drive away. This expansive mall features over 150 stores, including well-known retailers such as Apple, Macy's, and H&M. The mall also boasts a variety of dining options and a state-of-the-art cinema, making it a popular spot for both shopping and entertainment.
For your everyday needs, there are several convenient shopping centers nearby. The Grassland Village Shopping Center, for instance, houses a range of essential retailers including a grocery store, pharmacy, and several eateries.
For those in search of fresh produce and local goods, the Franklin Farmer's Market is a must-visit. Held every Saturday at the Factory at Franklin, this market offers a bounty of fresh fruits, vegetables, flowers, and artisanal goods from local farms and vendors. It's a wonderful way to support local businesses while enjoying the freshest produce.
All in all, West Mead's proximity to a variety of shopping destinations makes it a convenient and enjoyable place for retail activities. Whether you're hunting for the latest fashion, looking for unique home decor, or just picking up your weekly groceries, you'll find that everything you need is just a short drive away.
Business and Economy
The economic landscape near West Mead, Franklin, TN is diverse and robust, with a variety of businesses and industries playing a key role in supporting the local economy and providing job opportunities for residents.
One of the largest sectors in the region is healthcare. Williamson County is home to several leading healthcare companies and facilities, including Community Health Systems, Williamson Medical Center, and Healthways. These institutions not only provide high-quality medical services but also contribute significantly to job creation in the area.
The finance and insurance sector also plays a significant role in the local economy, with companies such as Nissan North America and Jackson National Life Insurance among the largest employers in the region. These companies offer a range of job opportunities and contribute to the area's economic stability.
The area's thriving retail sector, boosted by places like CoolSprings Galleria and the boutiques of Downtown Franklin, also supports local employment and economic growth. From large chain stores to small independent shops, these retail establishments cater to a wide variety of consumer needs and contribute to the vibrant, community-oriented atmosphere that makes the area so appealing.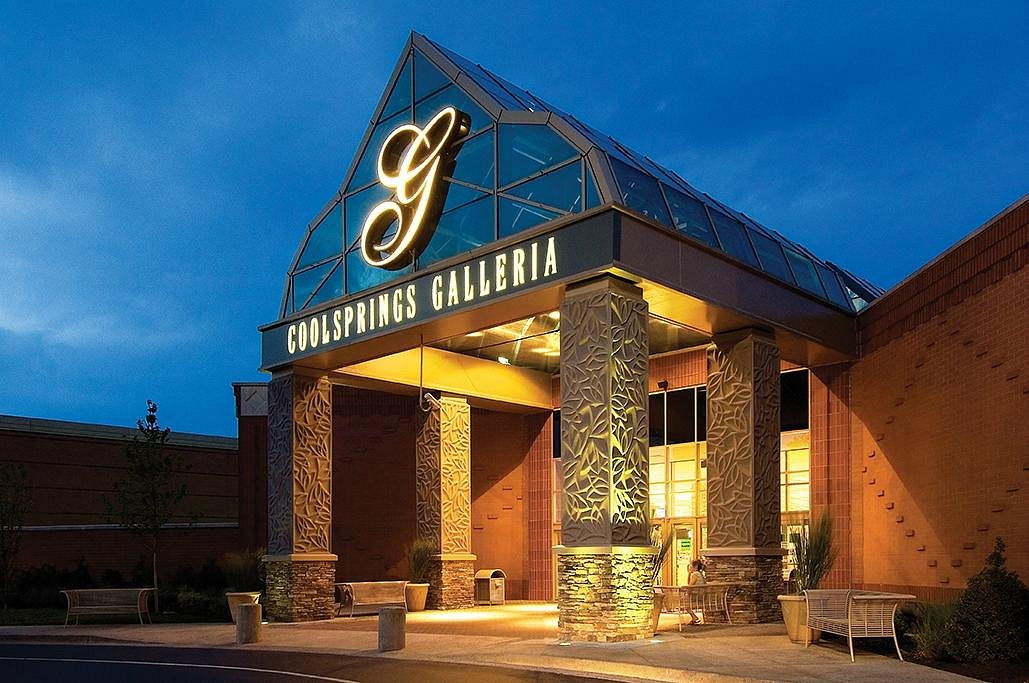 Hospitality and tourism are other significant contributors to the local economy, with numerous hotels, restaurants, and tourist attractions in and around Franklin. Events like the Pilgrimage Music Festival and attractions like the historic sites of Downtown Franklin draw visitors from all over, supporting local businesses and boosting the area's economic vitality.
Moreover, the presence of several business parks in and around Franklin, such as the Cool Springs Business District and Berry Farms, provide space for a variety of businesses in sectors like technology, professional services, and more.
Overall, the diverse mix of businesses and industries near West Mead, Franklin, TN provides a solid economic base for the area. Whether you're a job seeker, an entrepreneur, or an investor, this vibrant economic environment offers a range of opportunities and contributes to the high quality of life enjoyed by residents of West Mead.
Hotels and Lodging
For visitors to West Mead, Franklin, TN, or residents with guests from out of town, there are numerous comfortable and charming lodging options available. From upscale hotels to quaint bed and breakfasts, you'll find accommodations to suit a variety of tastes and budgets.
For those seeking a bit of luxury, the Hilton Franklin Cool Springs offers modern rooms, an outdoor pool, and a well-regarded on-site restaurant. Its location near the CoolSprings Galleria makes it convenient for shopping, dining, and entertainment.
Avid history buffs or those seeking a more intimate setting may prefer a stay at the Historic Franklin Inn. This lovely bed and breakfast is set in a restored Victorian building that dates back to the 1900s. Guests can enjoy the charm of antique furnishings, combined with modern amenities for a comfortable stay. Its proximity to downtown Franklin is a plus for those interested in exploring the local boutiques, galleries, and restaurants.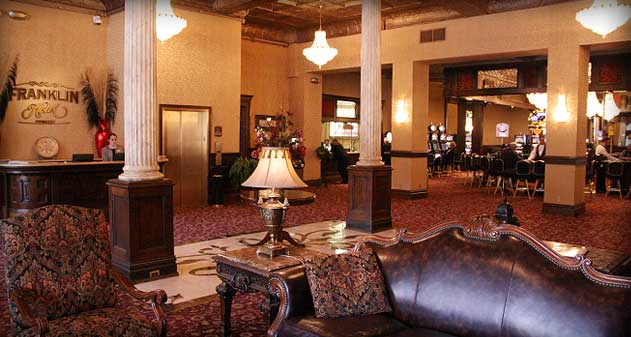 The Drury Plaza Hotel Franklin is another great option, offering a balance of comfort and convenience. Known for its welcoming staff and complimentary hot breakfast, it's a solid choice for both leisure and business travelers.
For travelers who prefer a homely ambiance, Butterfly Meadows Inn and Farm offers a unique experience. This inn and working farm allows guests to relax in the heart of nature, with acres of beautiful meadows and gardens to explore. Guests can also indulge in the farm-to-table breakfast, which features fresh produce from the farm.
Lastly, for those who prefer the convenience of self-catering, there are numerous vacation rentals available in the area. These range from modern condos to charming country cottages, offering the comforts of home for the duration of your stay.
In essence, the West Mead, Franklin, TN area offers a wide range of accommodations to cater to diverse needs. Whether you're in town for a quick visit or planning a longer stay, you're sure to find a place that makes you feel welcome and comfortable during your time here.
Travel and Transportation
For residents of West Mead, Franklin, TN, traveling to and from the neighborhood is made easy by its convenient proximity to a major airport and several public transportation options.
Nashville International Airport is the closest major airport and is located approximately 25 miles north of West Mead. It's a straightforward drive of about 30-40 minutes via I-65, making it convenient for both domestic and international travel. The airport services many major airlines, with flights to numerous cities across the United States and abroad.
As for public transportation, West Mead is served by the Franklin Transit Authority. The fixed-route service provides easy access to many major points throughout Franklin, including shopping centers, medical facilities, and downtown Franklin. This service runs six days a week, providing affordable and environmentally friendly transportation for residents.
The Franklin Transit Authority also offers a "TODD" (Transit On DemanD) service. This is a door-to-door, shared ride service that can be reserved in advance, making it convenient for residents who may require transportation at specific times or for specific needs.
Additionally, ride-sharing services like Uber and Lyft are readily available in the area. This provides another flexible option for getting around locally or traveling to and from the Nashville metropolitan area.
For those who prefer to commute by bike, the city of Franklin has made efforts to become more bicycle-friendly, with a network of bike routes throughout the city. This is a great option for local travel, particularly as West Mead is conveniently located near several key points of interest.
All in all, West Mead's convenient location and range of transportation options make it easy for residents and visitors to connect with the broader Franklin and Nashville areas, whether for work, leisure, or travel purposes. The availability of both public and private transportation options ensures that everyone can find a mode of transport that fits their needs.