Revealed: The Best Neighborhoods in Hendersonville, TN
Posted by Matt Ward Website on Wednesday, December 15, 2021 at 3:28 PM
By Matt Ward Website / December 15, 2021
Comment
Hendersonville, Tennessee, is a remarkable blend of country and city life. It is situated northeast of downtown Nashville. With around 61,000 people, it is the fourth largest city in the Nashville metro area. The diverse mix of natural beauty and the city's many amenities offer something for everyone. From breathtaking panoramic views to the numerous shopping and dining venues, Hendersonville is an ideal place for those looking for a city with charm, optimism, and sophistication.
Hendersonville is also rich in history, and there are many landmarks from past eras, including Rock Castle, Historic Spring Haven, and Monthaven.
Blessed with the Old Hickory Lake, Hendersonville is known as the 'City by the Lake.' Twenty-six miles of lakefront shoreline provide the residents with endless recreational opportunities. The water is accessible from many points in Sumner County, including from three marinas - Creekwood, Drakes Creek, and Anchor High - where water sports, fishing, boating, and cruises are popular.
Henderson has something for everyone - a combination of older and newer properties, smaller homes, and estates. As a result, it's one of the most sought-after places to live in Tennessee. With continuous growth and demand, Henderson expands its neighborhoods and housing options.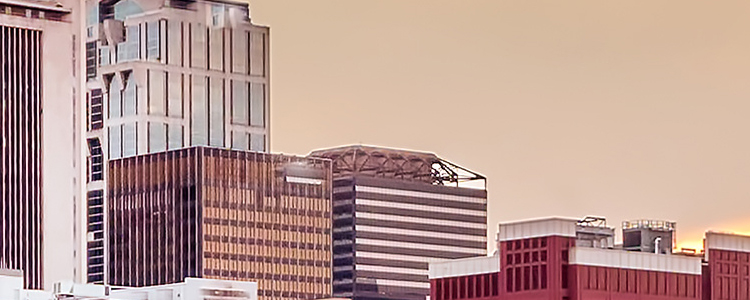 The attention to quality and beauty has not been lost on today's home buyers. Older homes with large properties are plentiful in established neighborhoods, and newer homes in recent residential developments and subdivisions.
Choosing a new neighborhood to live in is always a difficult decision. Depending on your needs and desires, lifestyle, as well as schooling, facilities, and public amenities, you are bound to find something in Hendersonville. Hendersonville has 15 schools, not including the Merrol Hyde Magnet School, which caters to Kindergarten to Grade 12.
So let's dive into some of the best neighborhoods in Hendersonville.
City Centre
Hendersonville City Center is a suburban neighborhood. The City Center runs from Main Street to Hickory Heights Drive until the start of Curtis Crossroads. Lakeside Park Elementary School, located in the City Center neighborhood, falls under the Sumner County School District.
Real Estate in City Center
There is a diversity of housing options in Hendersonville City Center. Property types include single-family homes, studios, apartments, and high-rises. Homes in this neighborhood are older, built between the 1970s and 1999, and some even older, built in the 1940s.
Things to do in City Center
The City Center in Hendersonville is very quiet and perfect as a retiree neighborhood.

View All Homes For Sale in City Center, Hendersonville, TN >>>
Saundersville Station
Saundersville Station was founded in 2001 and continues to see developments. The schools in this neighborhood also fall under the Sumner County School District and include the following schools:
Station Camp Elementary School
Station Camp Middle School
Station Camp High School
Real Estate in Saundersville Station
Homes in Saundersville are newly constructed and feature brick and stone single-family one and two-story homes. They are designed and crafted with large windows to allow natural light and plenty of square footage from 1,900 upwards.



Things to do in Saundersville Station
Saundersville Station is a subdivision that features a clubhouse complete with a community pool, tennis courts, a kid's playground, and entertainment. Located a minute away is The Country Hills Golf Course.
The Warrior bike trail on Saundersville Road has 1.5 miles of trails in a wooded area and is suitable for adults and kids.
Ten minutes south of Saundersville Station is Drakes Creek Park Athletic Complex. It's an expansive park amid beautiful scenery with a stream running through, walking trails, picnic spots, and the following sports amenities:
Baseball/Softball Fields
Basketball
Practice Field Areas
Sand Volleyball Courts
Soccer Fields
View All Homes For Sale in Saundersville Station, Hendersonville, TN >>>
Cumberland Hills
Cumberland Hills is an established suburban neighborhood. Some of the streets that make up this neighborhood include Bayshore Drive, Cheyenne Drive, Lake Valley Road, and Choctaw Drive. Schools in this neighborhood include Indian Lake Elementary School, Robert E Ellis Middle School, and Hendersonville High School.
Cumberland Hills is one of the best and most expensive neighborhoods in Hendersonville. The schools are above average, there is a low crime rate, and the community demographics indicate a higher number of married couples.
Real Estate in Cumberland Hills
Homes in Cumberland Hills are luxury detached single-family lakefront or lake view homes. These are medium to large-sized with three-four and four-five or more bedrooms. The square footage for some of these homes is between 3000 and 4000. The majority of residents own their homes.

Things to do in Cumberland Hills
Cumberland Hills, centrally located, has easy access to the following attractions:
Historic Rock Castle
Indian Lake Forest Swim and Tennis Club
Old Stone Meadow Garden
View All Homes For Sale in Cumberland Hills, Hendersonville, TN >>>
Avondale

Avondale is a suburban neighborhood in Hendersonville. It is walkable, safe, and comprises many college students. Schools assigned to this area include Station Camp Elementary, Station Camp Middle, and High Schools.
Real Estate in Avondale
Residential property in Avondale includes larger established homes and newer builds after 2000. The majority are single-family homes with three-four bedrooms.
Things to do in Avondale
The neighborhood of Avondale is close to:
Bluegrass Yacht & Country Club
Avondale Recreation Area
Durham Farms
Durham Farms is a master-planned community designed to let residents escape the busy life but still have conveniences nearby. With a resort-style feel, 150 families have already moved into the area. Durham Farms is located just off Drakes Creek Road and Indian Lakes Boulevard, close to the Indian Lake Shopping area, and near the 386 By-Pass, for easy access to other cities, such as Nashville and Gallatin.
Real Estate in Durham Farms
Interested in buying a newer home, the neighborhood of Durham Farms is the place. Property types are mainly single-family homes.
Things to do in Durham Farms
The community neighborhood of Durham Farms has schools, playgrounds, parks, shopping, dining, and the Cumberland River.
Amenities include a Farmhouse, a community clubhouse that features an aerobics studio, fitness center, swimming pool, dog park, and walking trails. It also has the Hub, a space to meet up with neighbors and enjoy a coffee.
Other attractions include:
Old Hickory Lake
Drakes Creek Park
Anchor High Marina
Country Hills Golf Course
Bluegrass Yacht & Country Club
View All Homes For Sale in Durham Farms, Hendersonville, TN >>>
Rockland
Rockland is a suburban neighborhood surrounded by the Cumberland River on the west and east sides and Rockland Road and Main Street on the north side. Schools in this area include Gene W. Brown Elementary School, V G Hawkins Middle School, and Hendersonville High School.
Real estate in Rockland
The property type in Rockland is mainly smaller homes, apartments, and duplexes. There are also some condos available. Many residents own their homes, and Rockland is well known for having a higher retiring population.
Things to do in Rockland
The Rockland Recreation Area on the shore of Old Hickory Lake is a large wooded area with many uses. It features:
Picnic shelters
A volleyball court
A visitor center
Fishing access with fishing dock
Boat ramp
Horseshoe pit
View All Homes For Sale in Rockland, Hendersonville, TN >>>
Walnut Hills Estates
Walnut Hills Estate is located off Walton Ferry Road. Streets that are a part of Walnut Hills Estate include Dana drive, Cornelia Drive, Paxton Court, and Hickory Heights Drive. Schools in Walnut Hills Estate that fall under the Sumner County School District are Lakeside Park Elementary, Hendersonville High School, and V G Hawkins Middle School.
Real Estate in Walnut Hills Estates
Walnut Hills Estates is a subdivision neighborhood. The neighborhood has seen changes since its beginning days in 1970 and is mainly a single-family home development.
Things to do in Walnut Hills Estates
Three attractions close to Walnut Hills Estate are all on Old Hickory Lake. Mallard Point Park is located on Sanders Ferry Road and has trees, picnic areas, and a boat launch. The Creekwood Marina is steps away from Mallard Point Park and is anyone's gateway to boating, fishing, sailing, and water sports. Memorial Park is five minutes from the Walnut Hills Estates. It's a lakefront park that features a playground, field, tennis courts, picnic tables, and walking trails.
View All Homes For Sale in Walnut Hills Estates, Hendersonville, TN >>>
A city that's around 50 years old, Hendersonville continues to grow in all areas. Economically, in the arts, recreation, parks, lakefront amenities, and providing its residents with adequate schooling and housing options. As you can see, there are many great communities to put down roots in Hendersonville. We hope that this list has helped you discover the best neighborhoods in Hendersonville, TN.
Matt & his team have been serving Nashville and Middle Tennessee for over 10 years now. Matt and his team know what it takes to succeed in real estate! His ideas have been proven effective and have contributed to helping over 500 families in the greater Nashville area buy and sell their homes. The Matt Ward Group strives to provide you with the latest tools, knowledge, and advice about real estate in Middle Tennessee.
Homes For Sale in Hendersonville, TN